Death Valley National Park, June 2020 
 After a very nice drive from Yosemite to Shoshone we visited Death Valley National Park proper; starting with a morning stop at China Ranch just outside Tecopa where we had stayed the night before. This is a date ranch that was named after a Chinaman who had worked at the Borax mine nearby; pictures below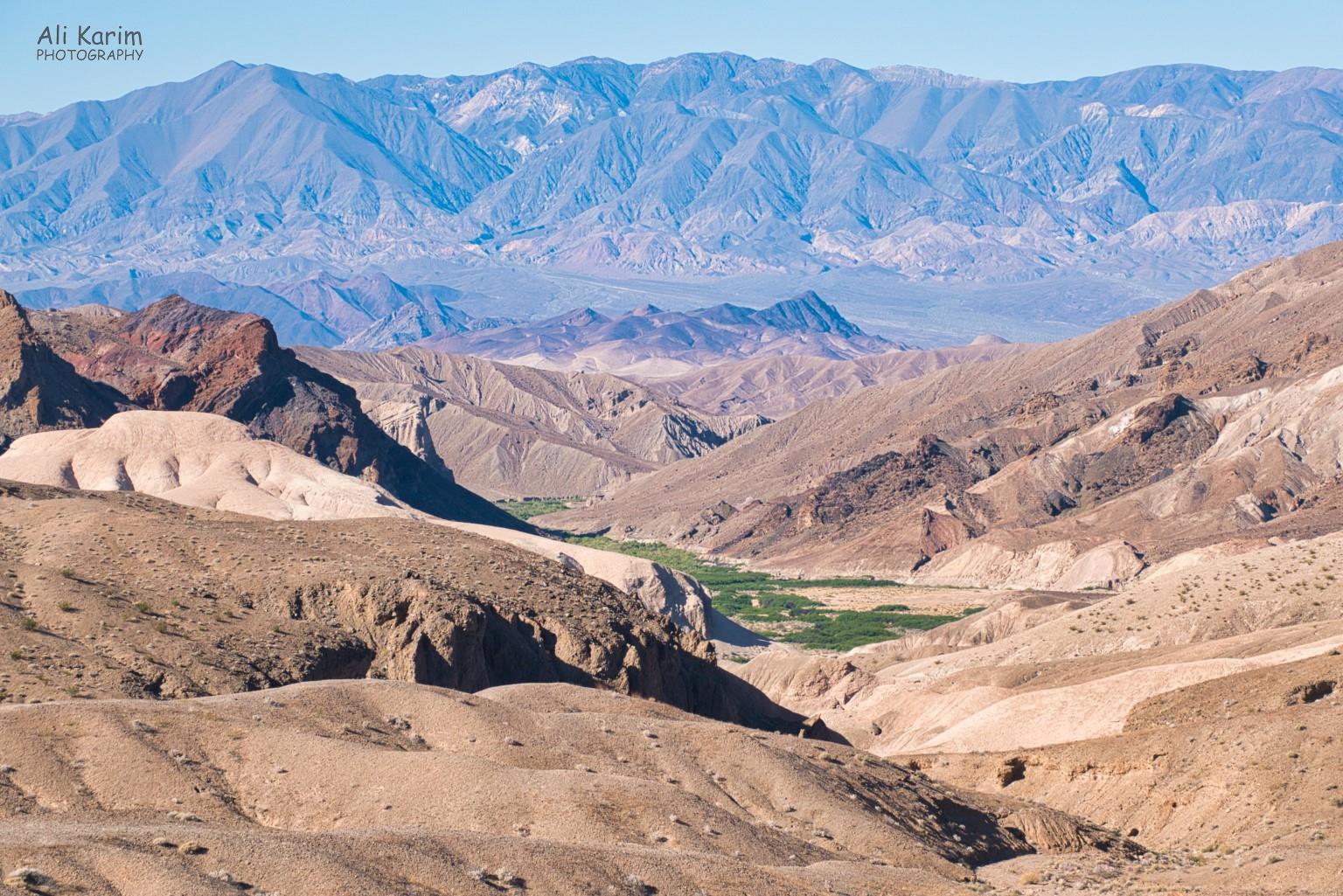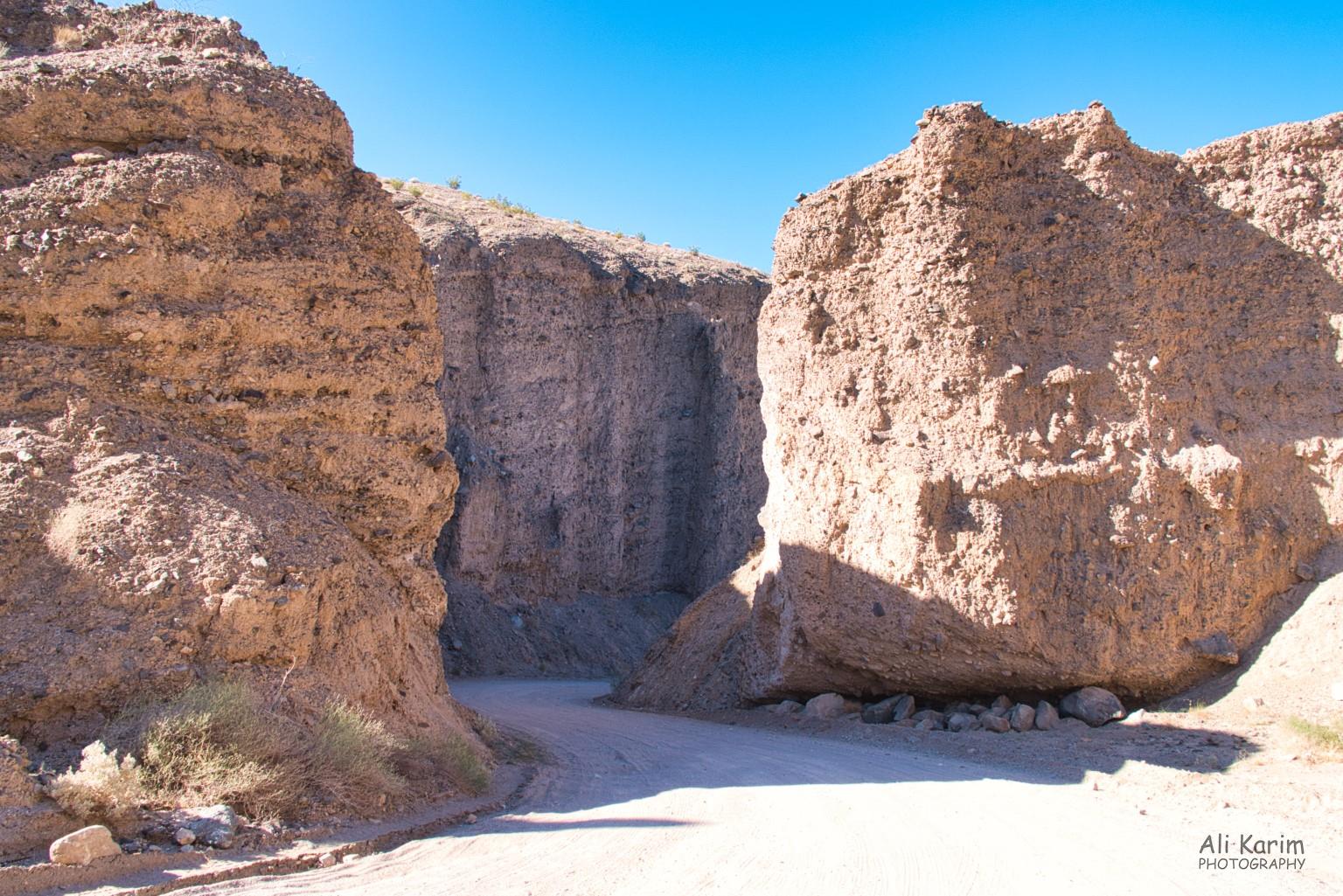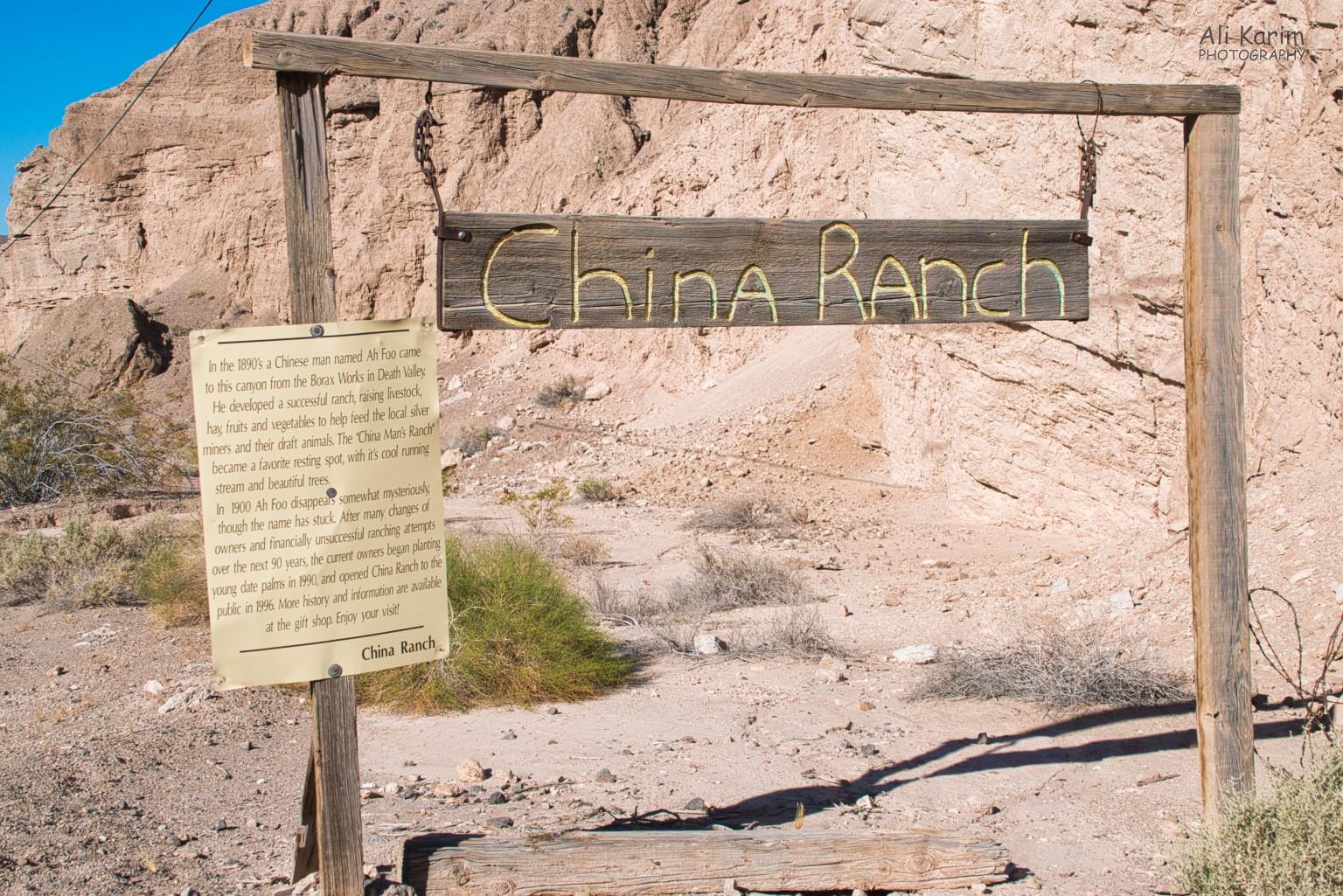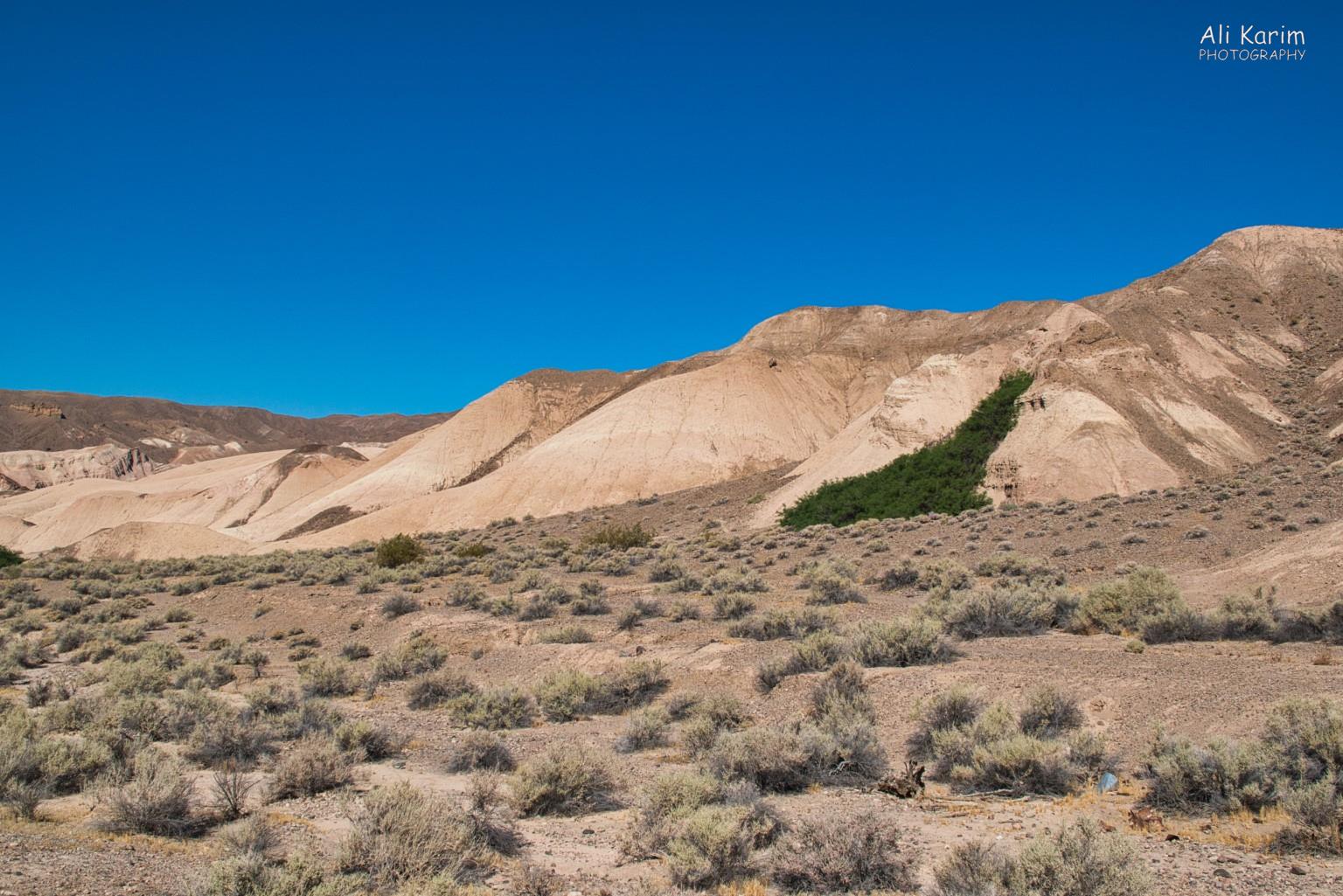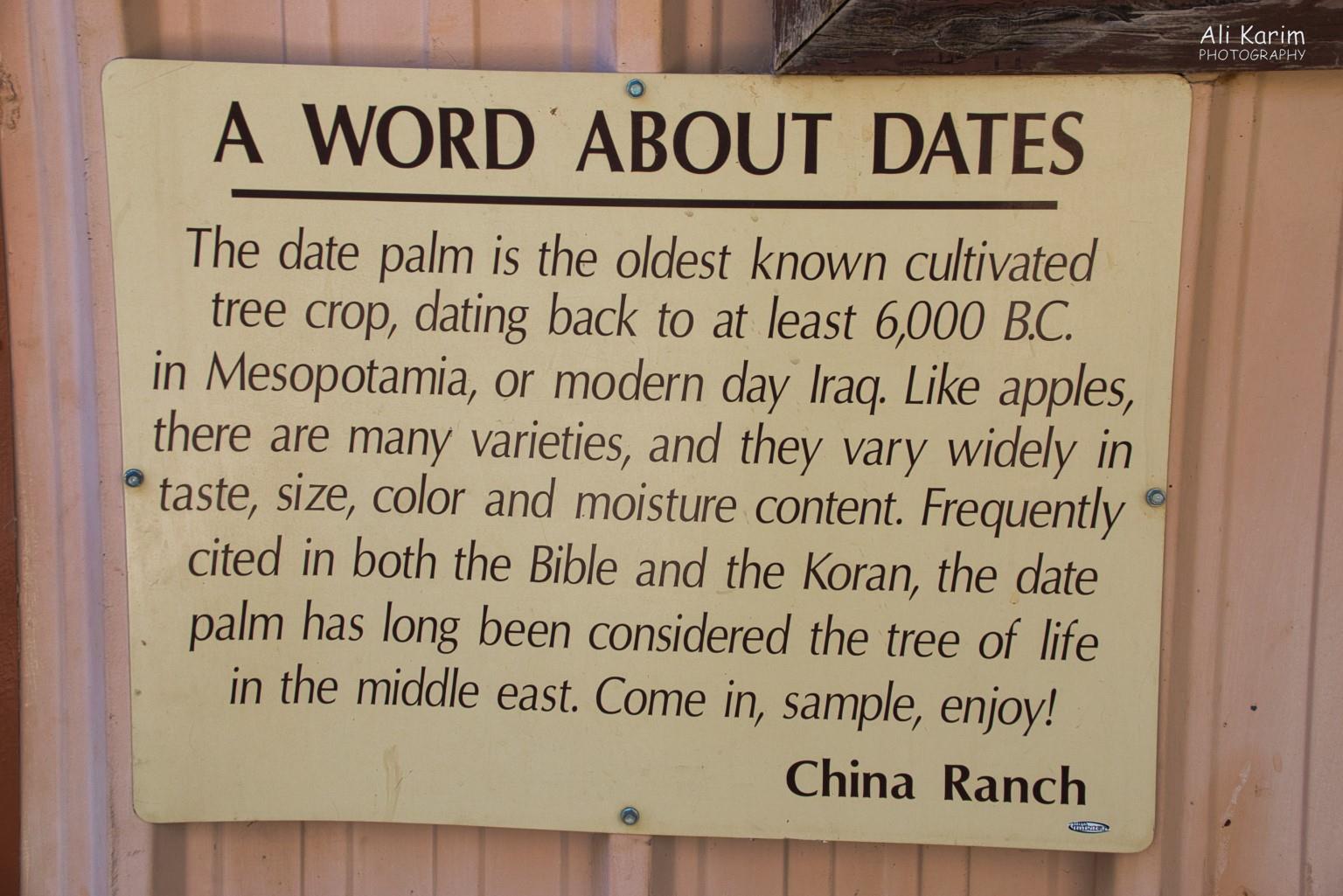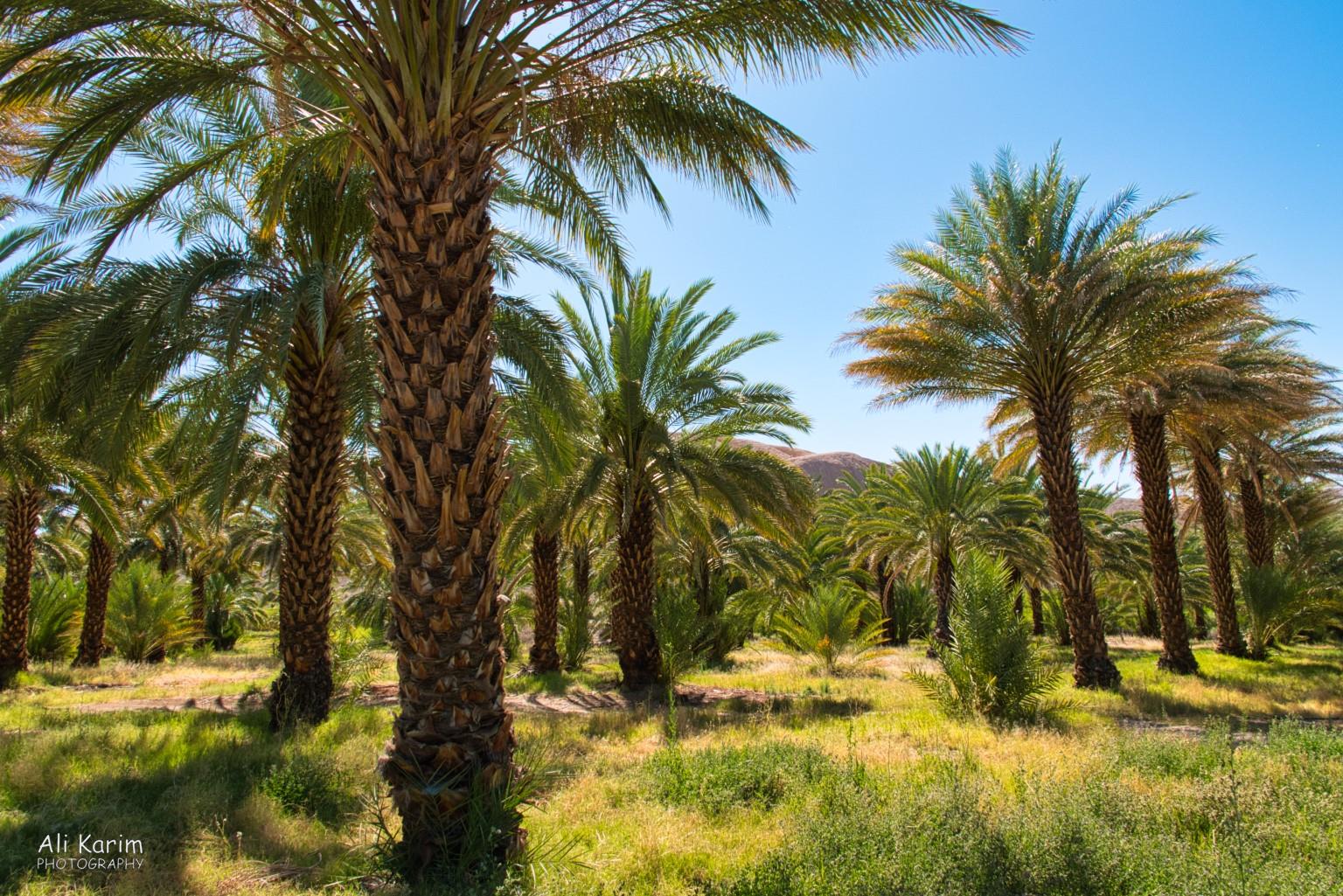 After the China Ranch, we drove back to Death Valley. We had 2 choices to get back; go back the same way we had come the previous day; or go via the backroad thru Badwater Basin, the lowest point in the USA, 282ft below sea level. The Badwater basin was something I had definitely wanted to visit while in Death Valley National Park; the problem was that the National Park; though open, was only opening in phases, and the Badwater Basin portion of it was still closed 🙁.  The road from Shoshone to Badwater basin was closed with several barricades but was easily by-passable. 😀
Since this was a place I badly wanted to visit, we decided to go directly to Badwater Basin, and then continue to our hotel in Death Valley National Park; hoping that road was also open/by-passable at the other end. The problem with doing this was IF we had problems on this road like a car breakdown or any other issue/emergency because: 
There was no cellphone service on this road

 

There were not likely to be any other people here

 

There were no Park services open & no Park Rangers or patrols along this stretch

 

There was no place to get drinking water or food on this stretch 

 

It was going to be very hot

 

The roads inside may be barricaded and not passable

 

We could get into deep trouble with the Park for not following their rules

 
We filled up several bottles with water, took some food, and drove past the barricades on the road and drove to Badwater Basin; taking all the risks. Looking back; that was probably not the smartest idea. Some pics below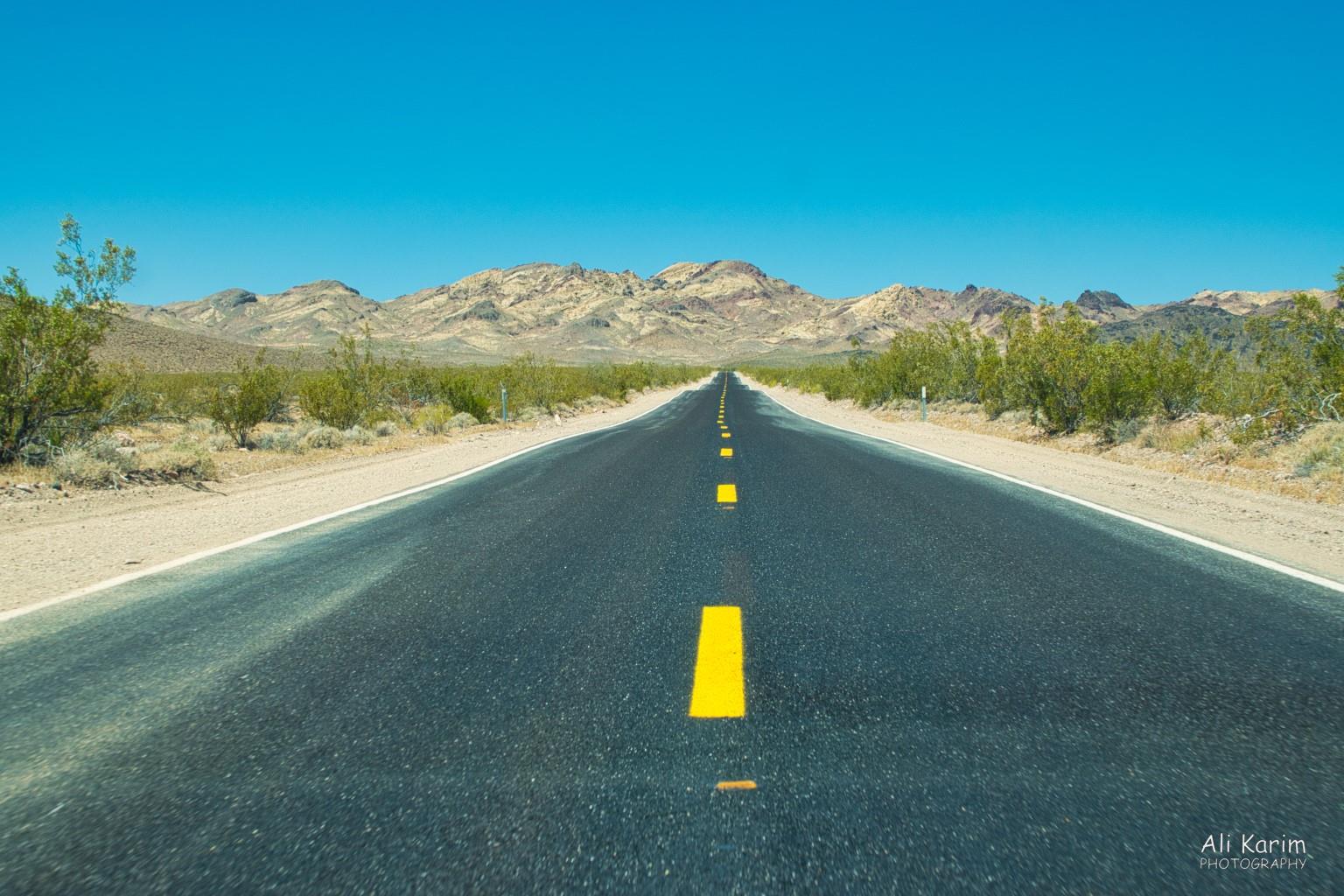 We soon arrived at Badwater Basin, but the road was closed with a swing gate 😀 and no way to get around this by car. I checked the gate, and fortunately, it was not locked 🙂 ; so I was able to swing it open and get to Badwater Basin. Hopefully, there would be no more of such roadblocks further on. 
 We had arrived 🙂 and it was 110F (43C). We were the only people here; normally this place is very busy with tourists.  At 282ft below sea level, this was not the lowest point we have visited; the lowest was the Dead Sea in Jordan at 1410ft below sea level. See pics and explanations below for Badwater Basin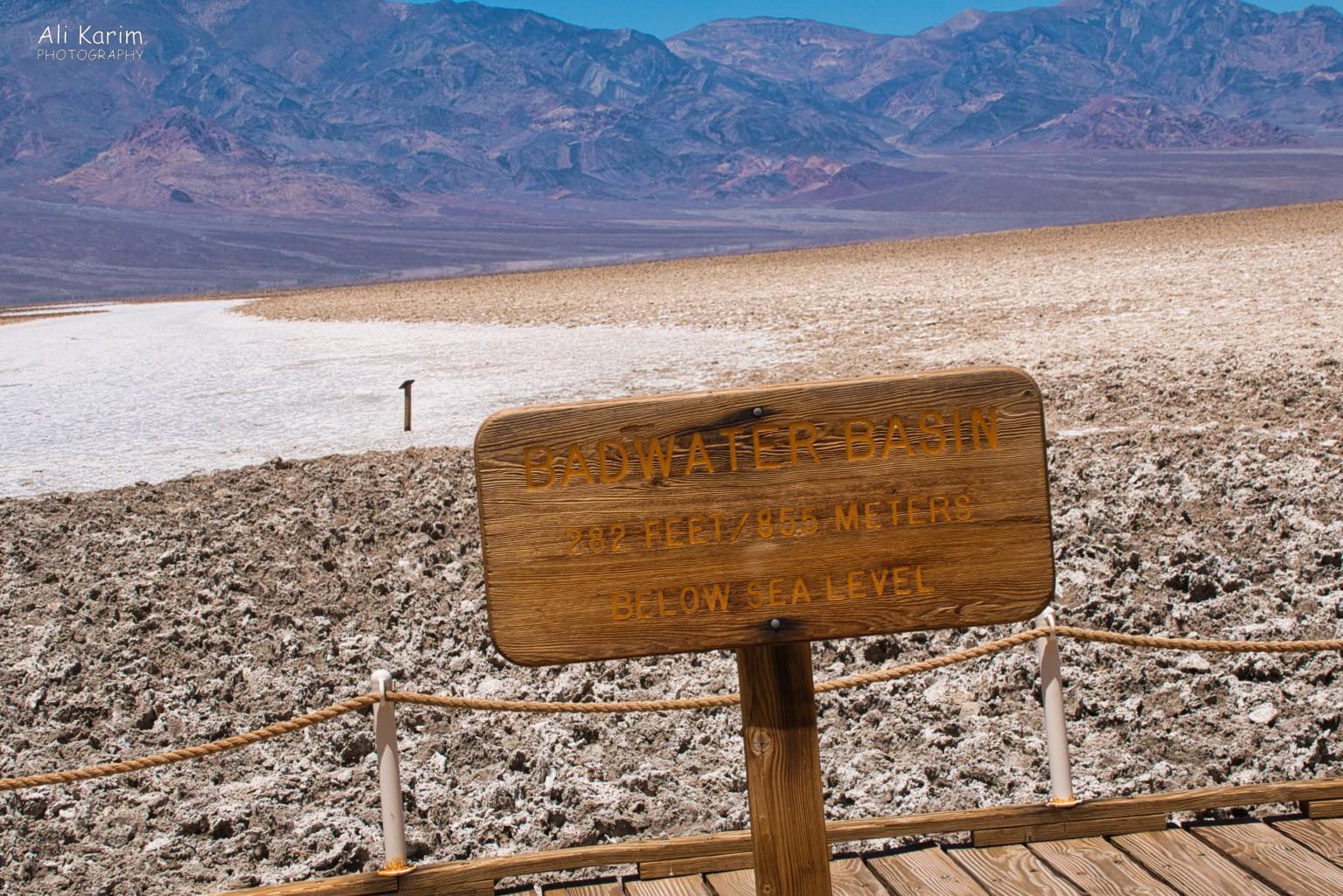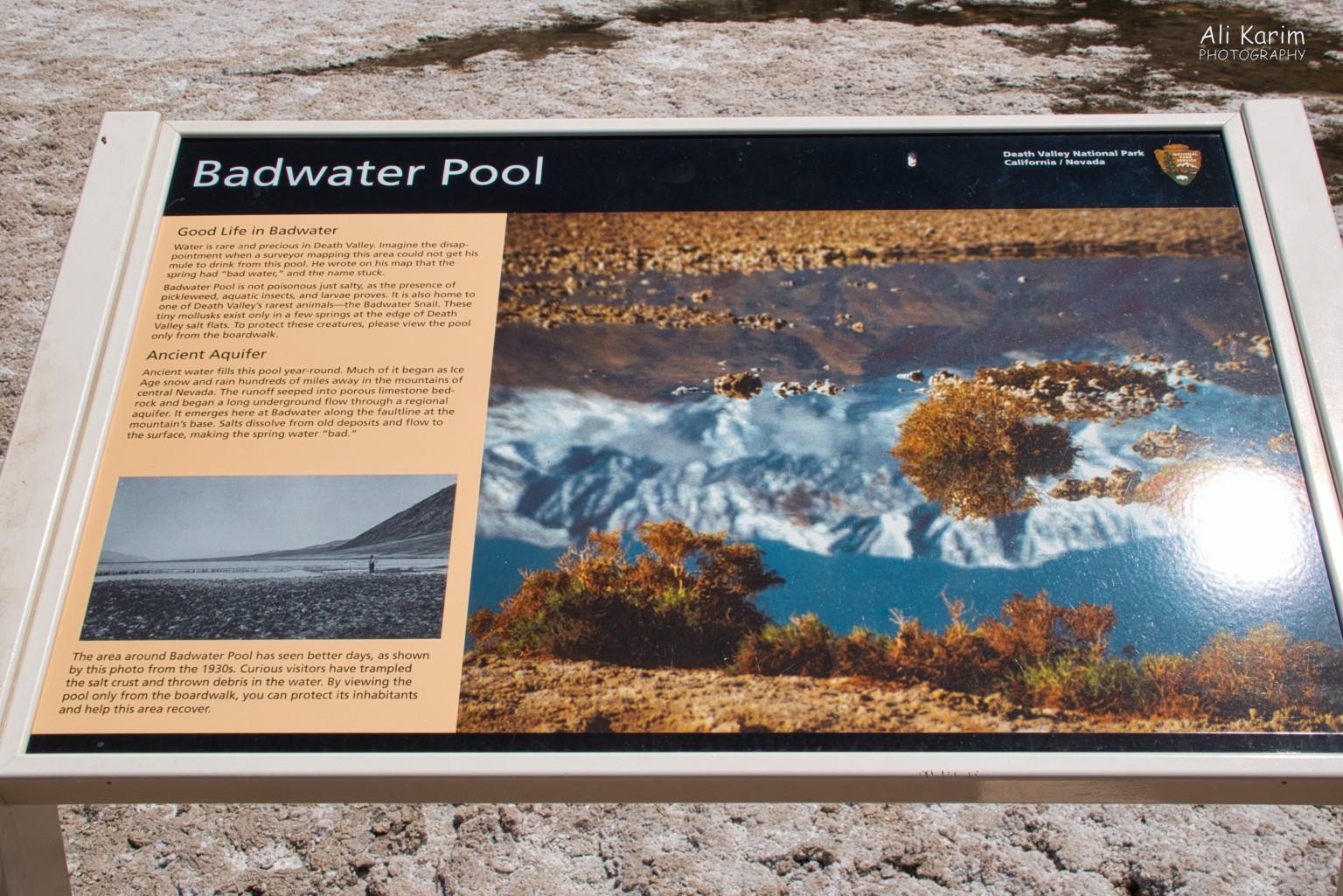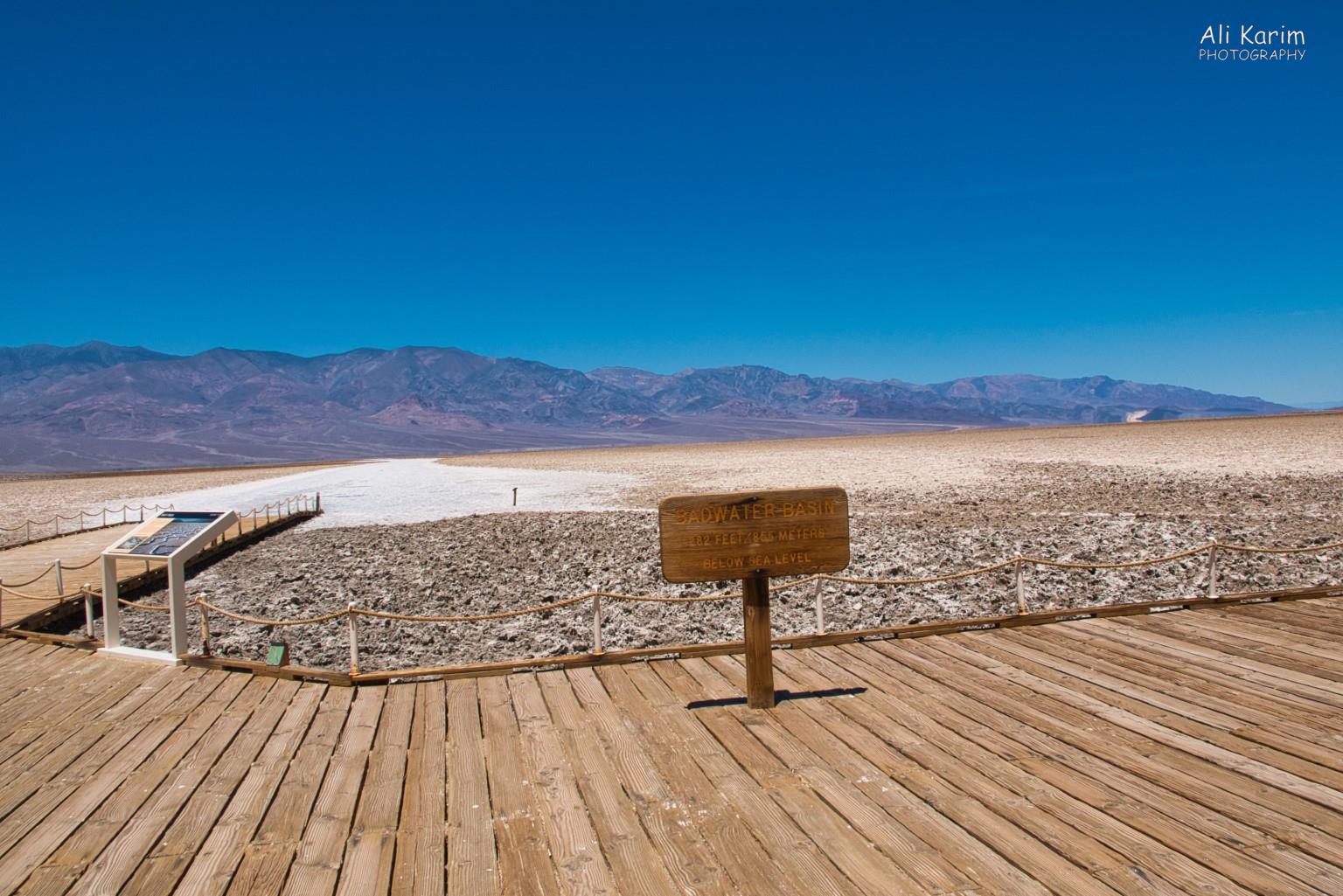 Panoramic view of Badwater Basin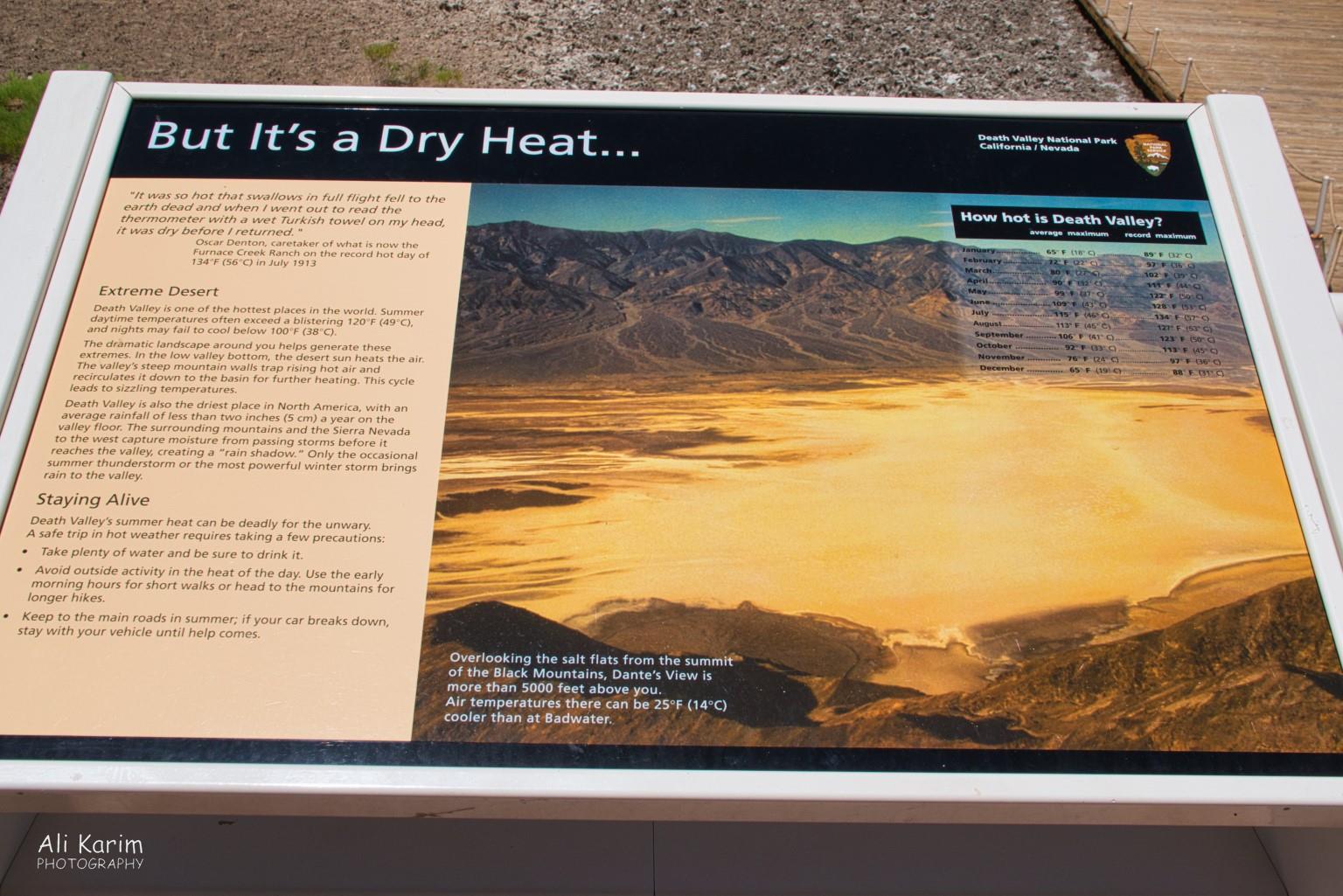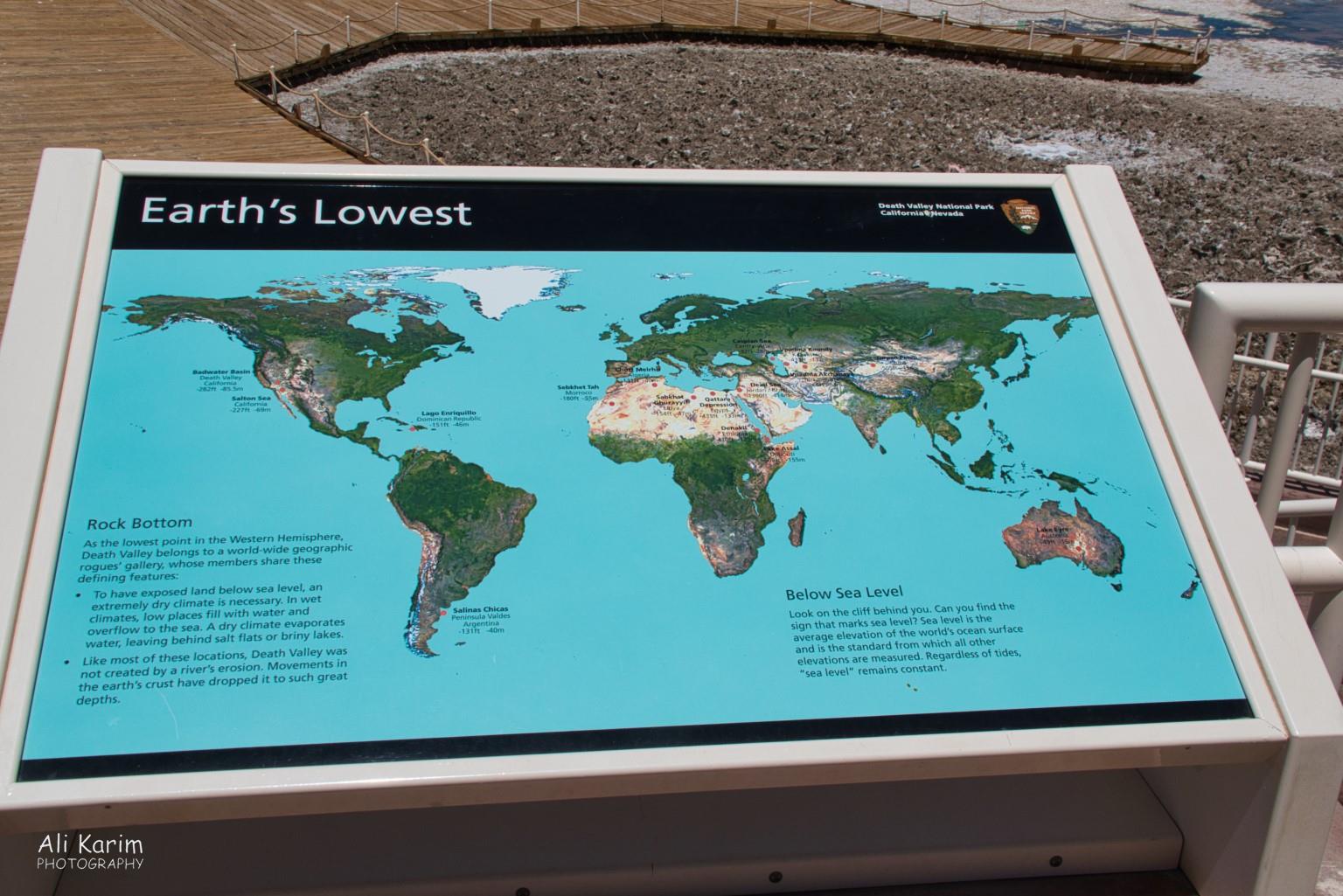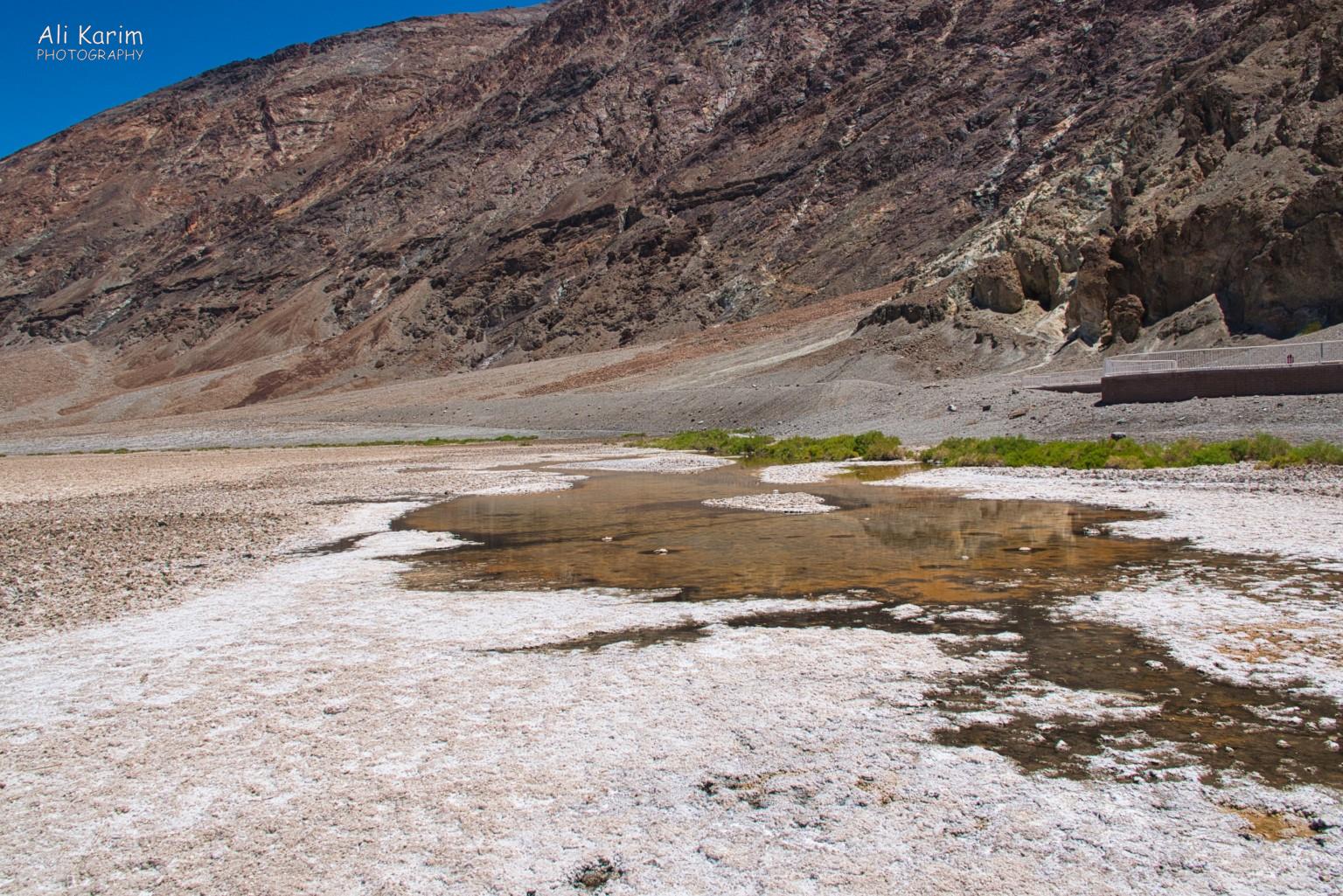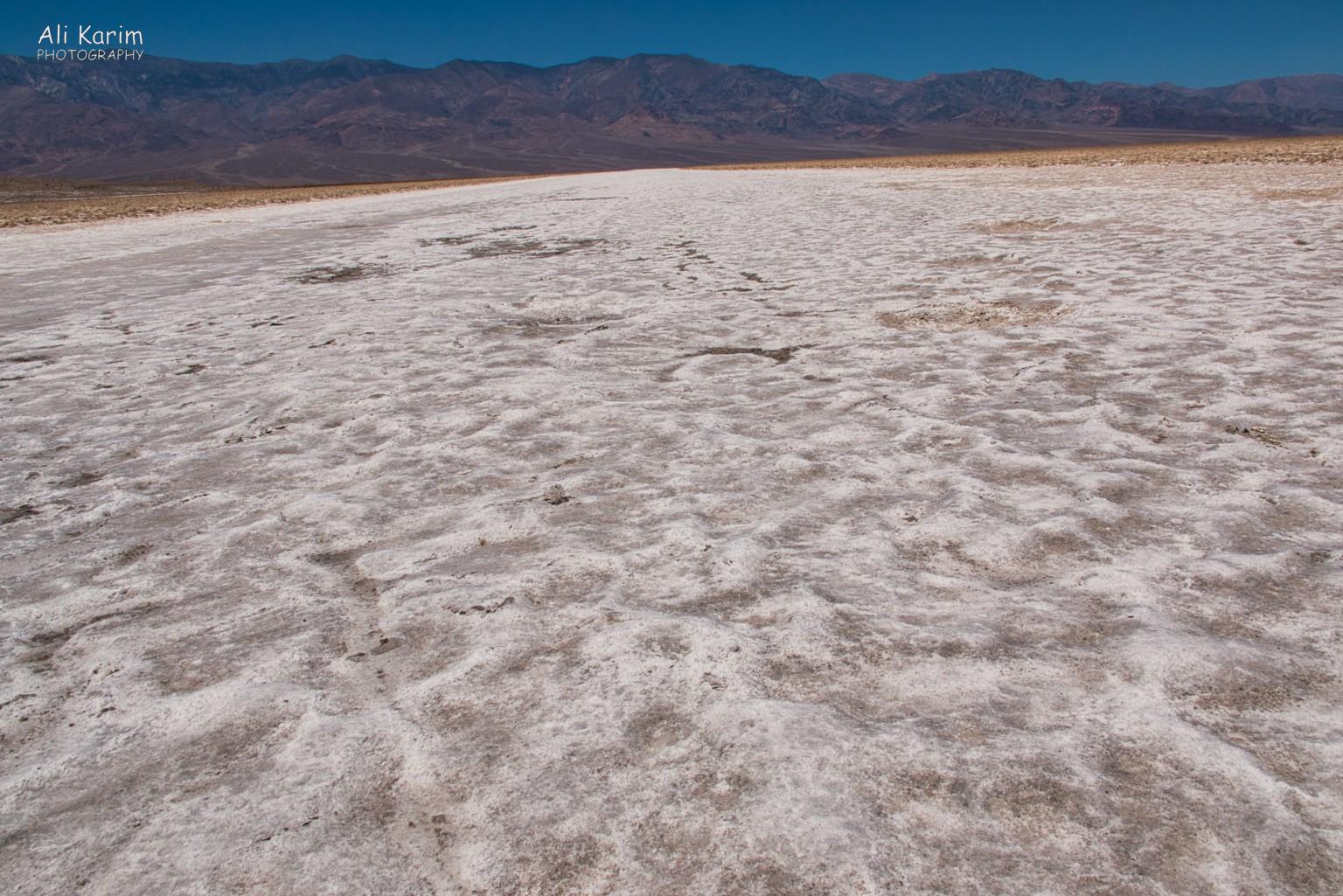 The Salt flats were big, but not as impressive or extensive as the Raan of Kutch. 
After checking this area for a short while (it was very hot); we got back in the car and headed towards Furnace Creek, where we were staying the next few days; hoping no more roadblocks. Some views along the way.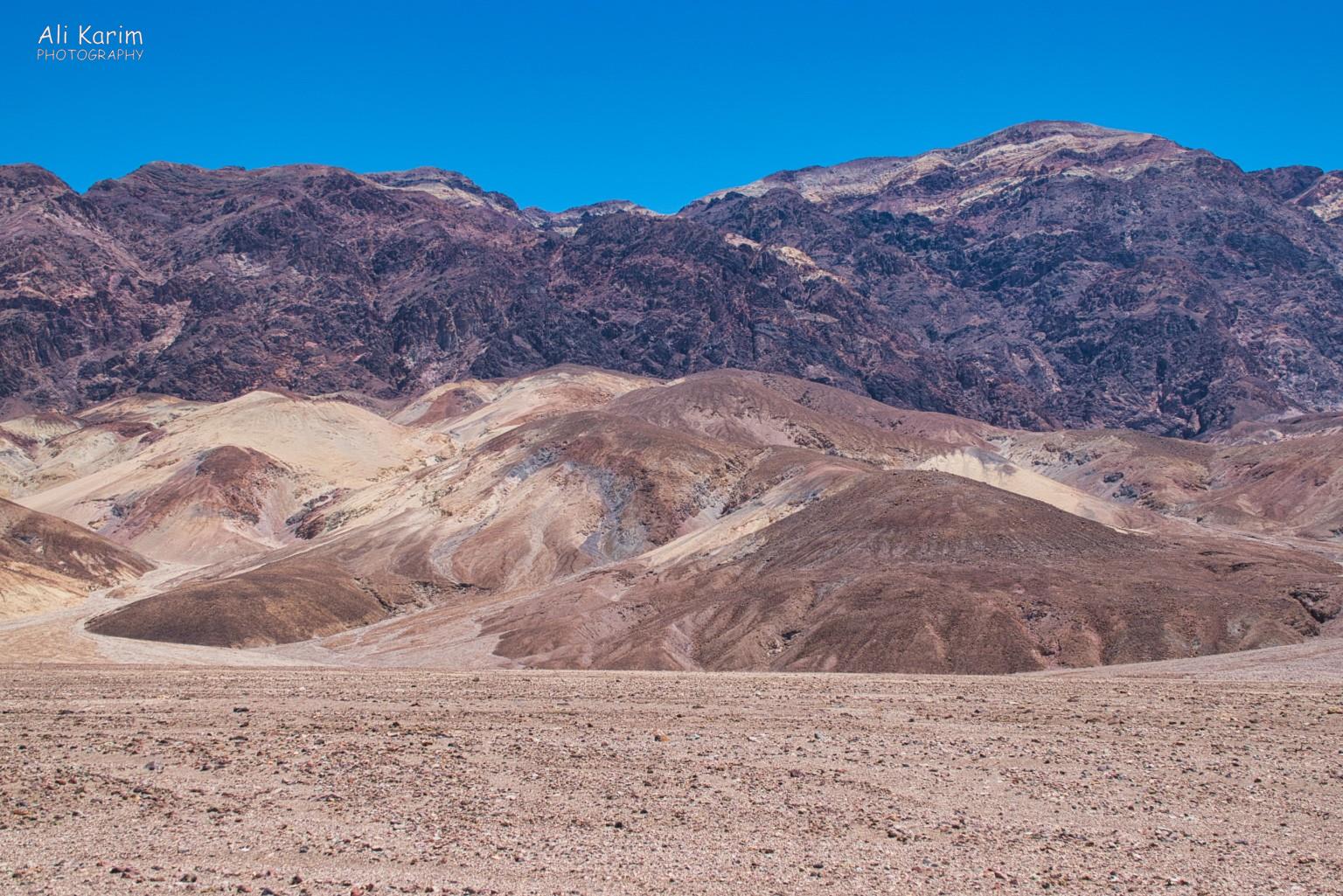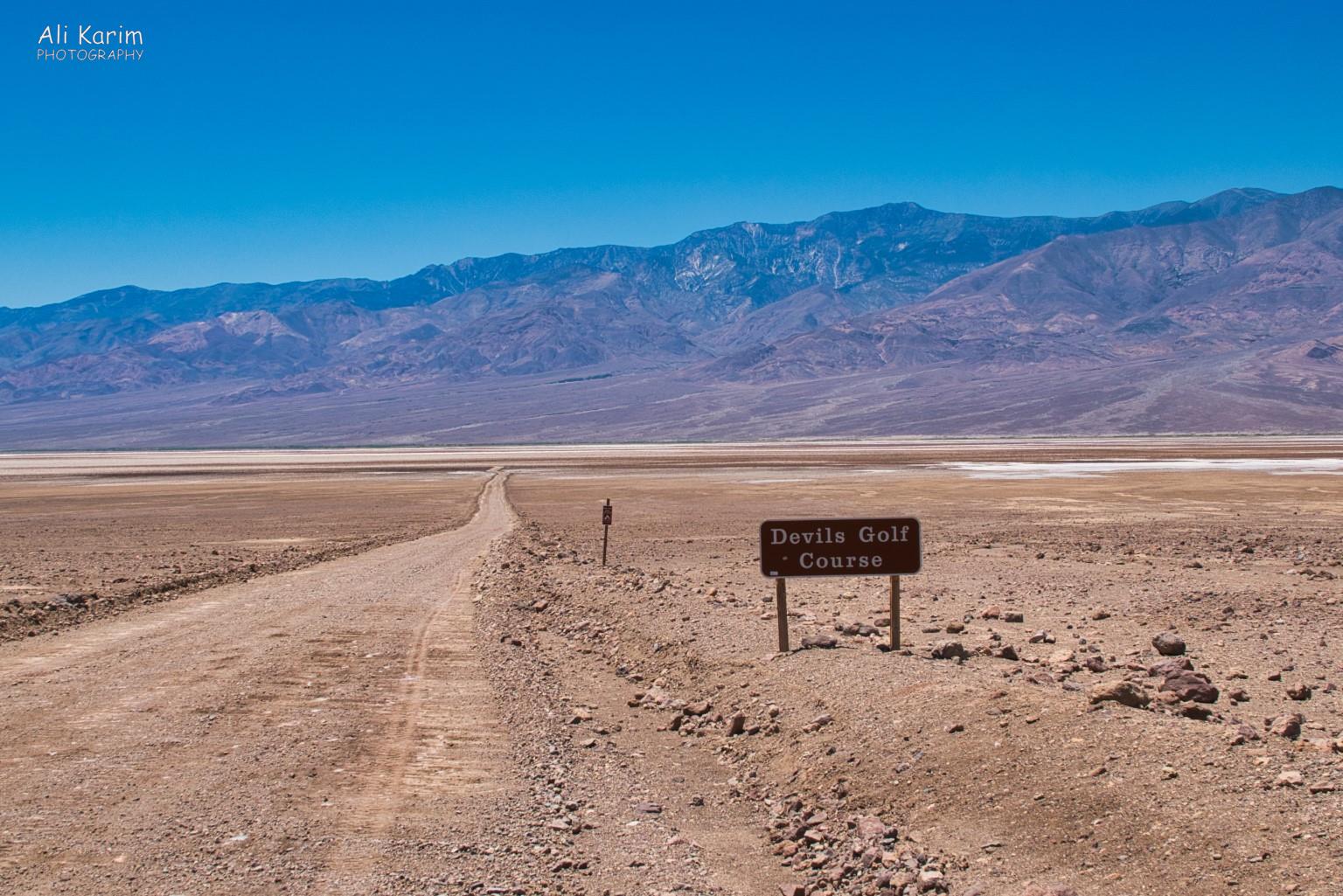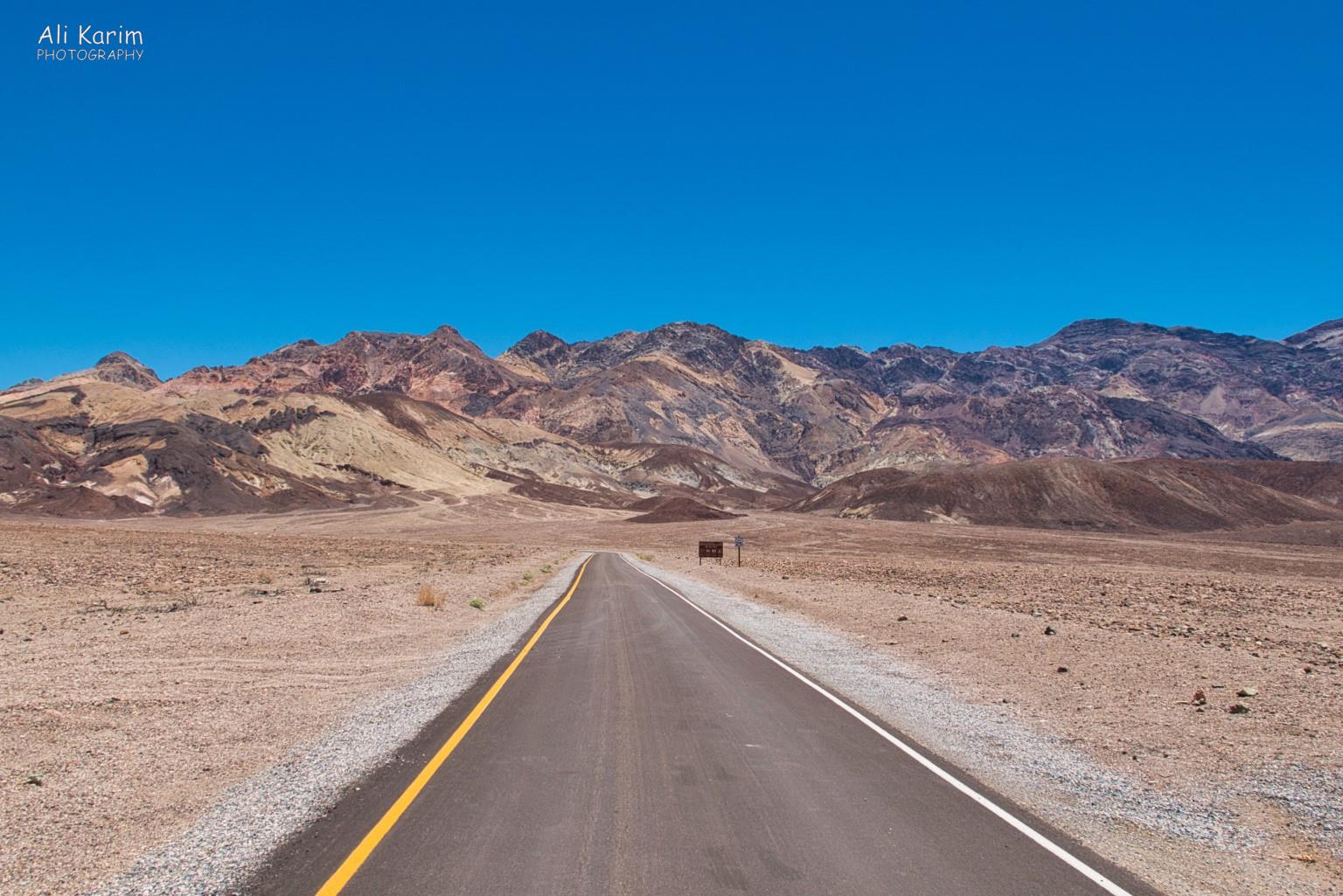 360 degree view on this road to Furnace Creek from Badwater Basin; absolutely desolate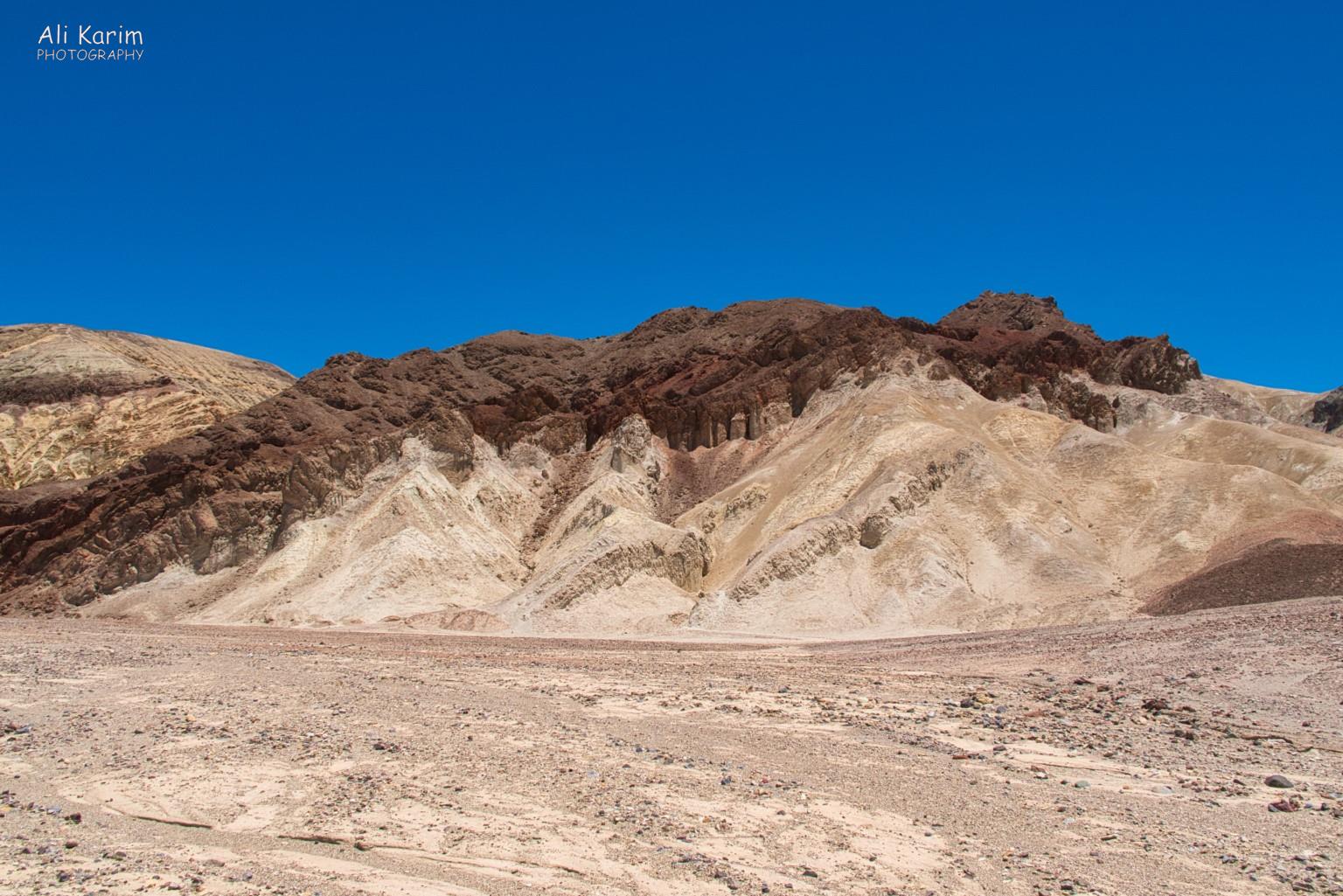 We reached the end of the road from Badwater Basin to the main road in Death Valley National Park Hwy 190 at Furnace Creek. Fortunately, there had been no other roadblocks along the way, and there were barriers on this road where it met Hwy 190, but once again, were easily passable on the side of the road and no Park Rangers around; so the risks we took turned out to be good for us; we were finally at Furnace Creek. We checked into The Oasis at Death Valley resort which was a very nice resort that had just re-opened (we had checked and booked this place in advance a few days prior); and since it was not yet dark, we decided to check out a little more of Death Valley. Some images below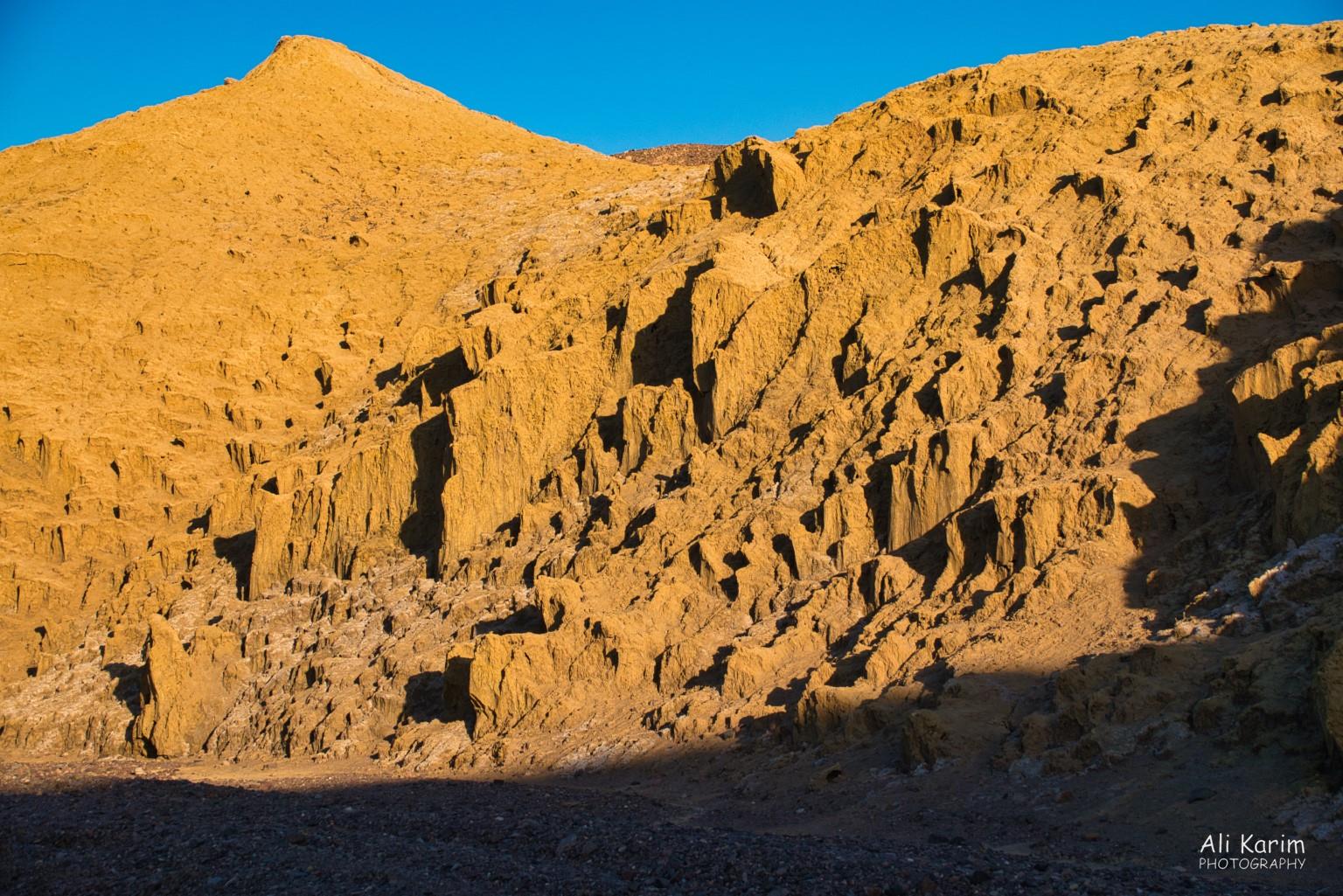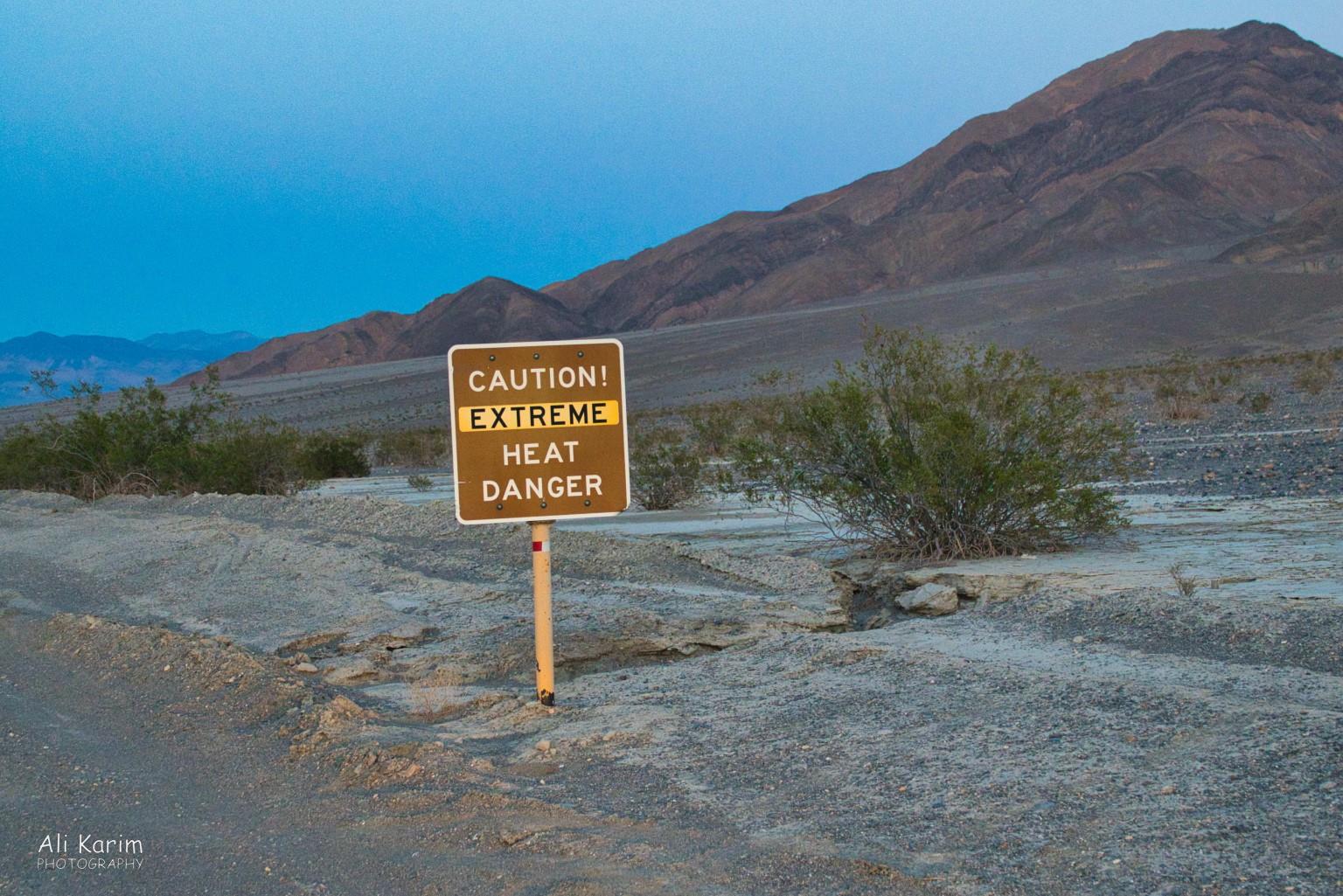 Sunset Panoramic view at Mesquite Flat Sand Dunes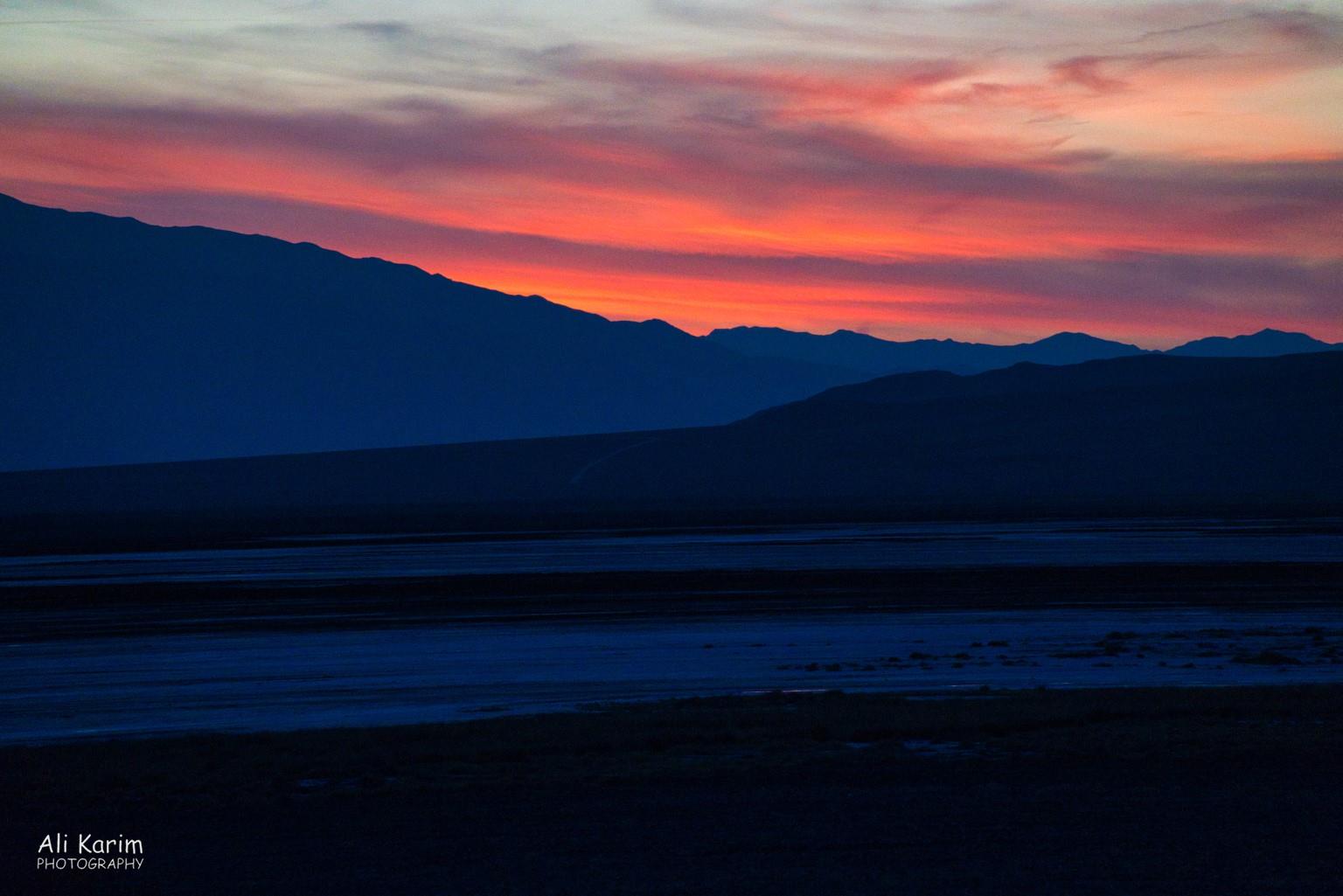 After watching the sun go down over  Mesquite Sand Dunes, we went back to the hotel; had dinner at their restaurant and called it a night.
Next day, it was time for more exploring in this area. We first drove over to the Badlands at Zabriskie Point, where there is a maze of badland canyons. Badlands are a rocky terrain, with lack of water and extreme temperatures that make it very difficult to traverse. Some views here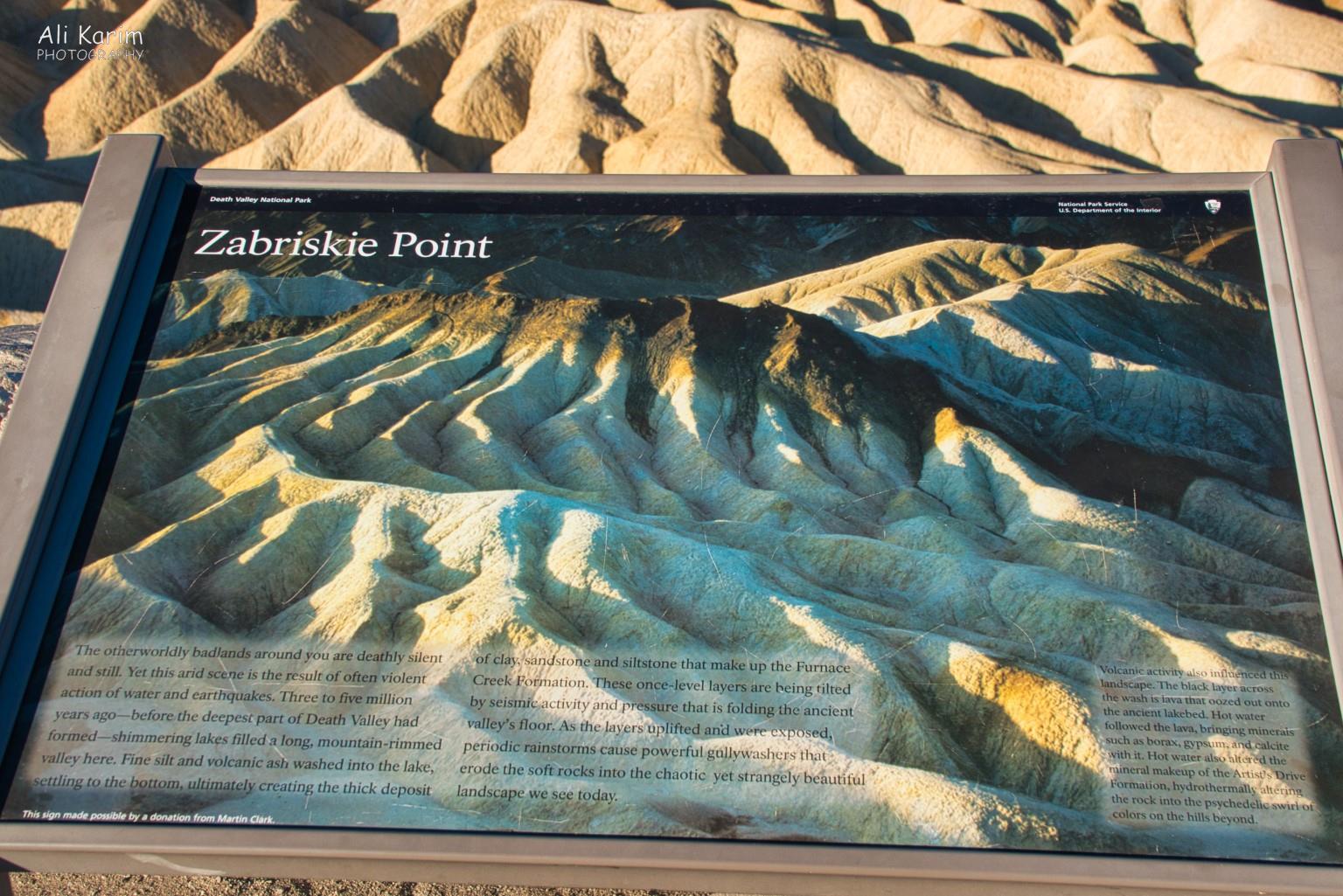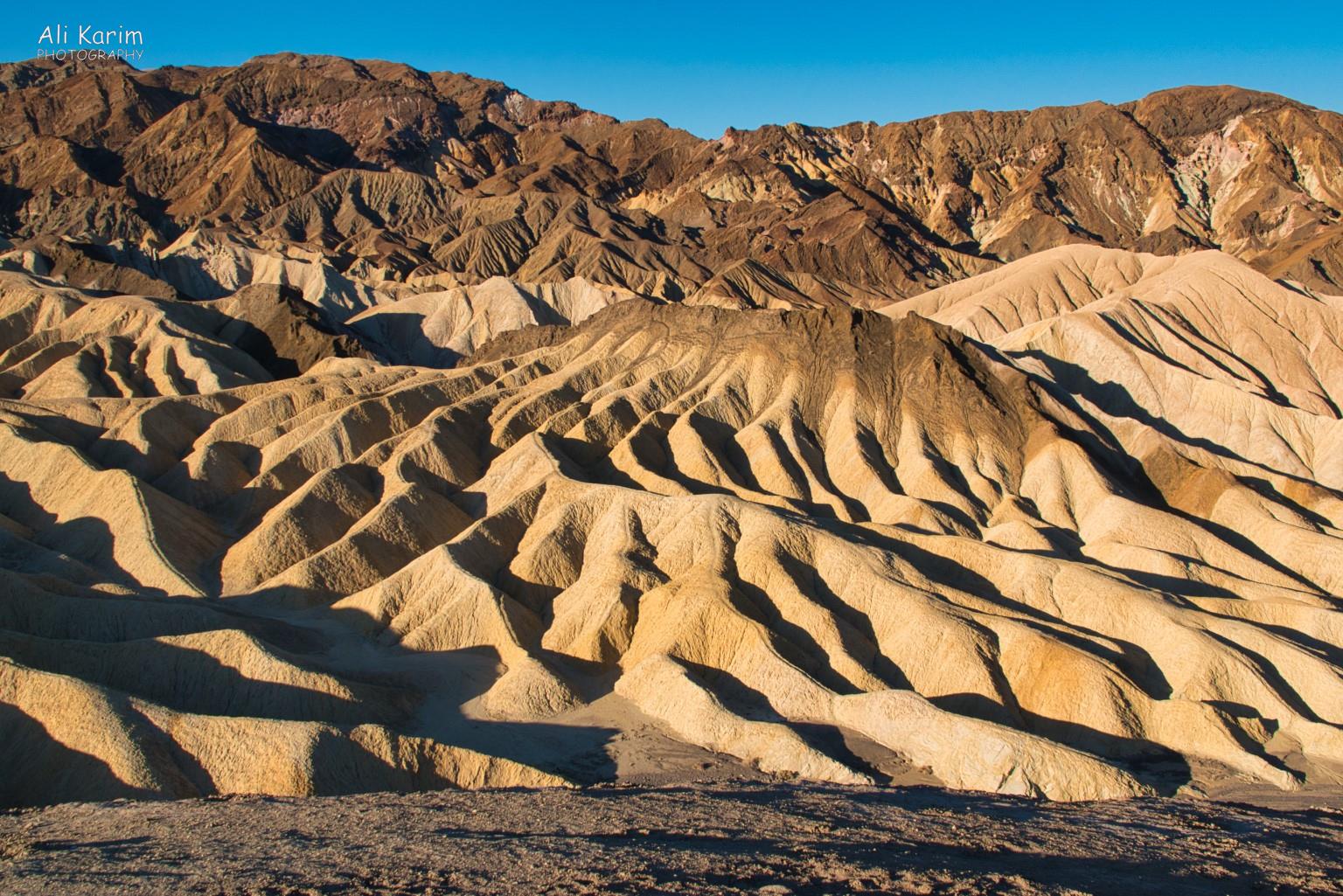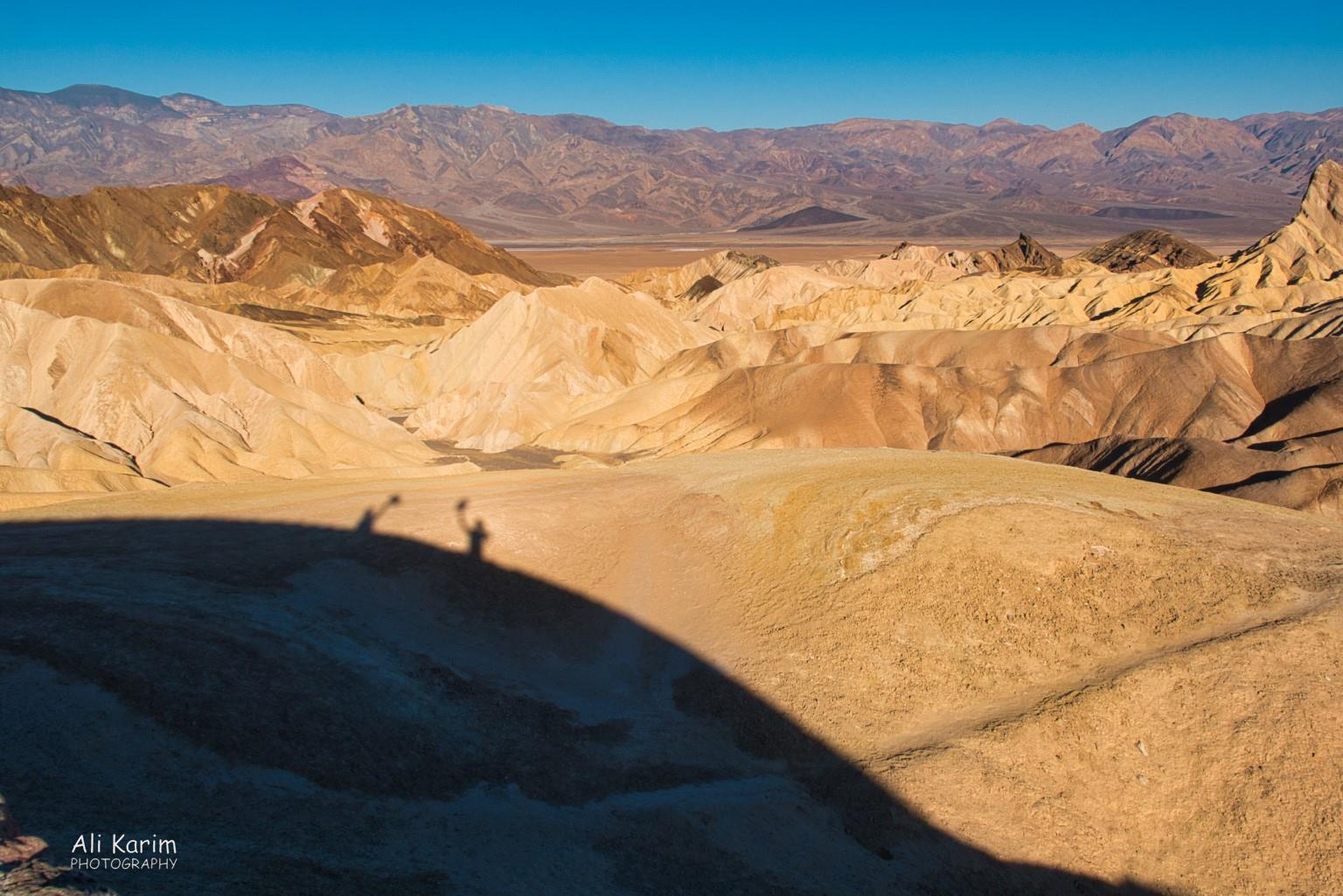 Panoramic views at Zabriskie Point

After this, we drove around to check out more of Death Valley; Dante's Peak road was closed and no way to get around the roadblocks, so we missed that. Some scenes along the way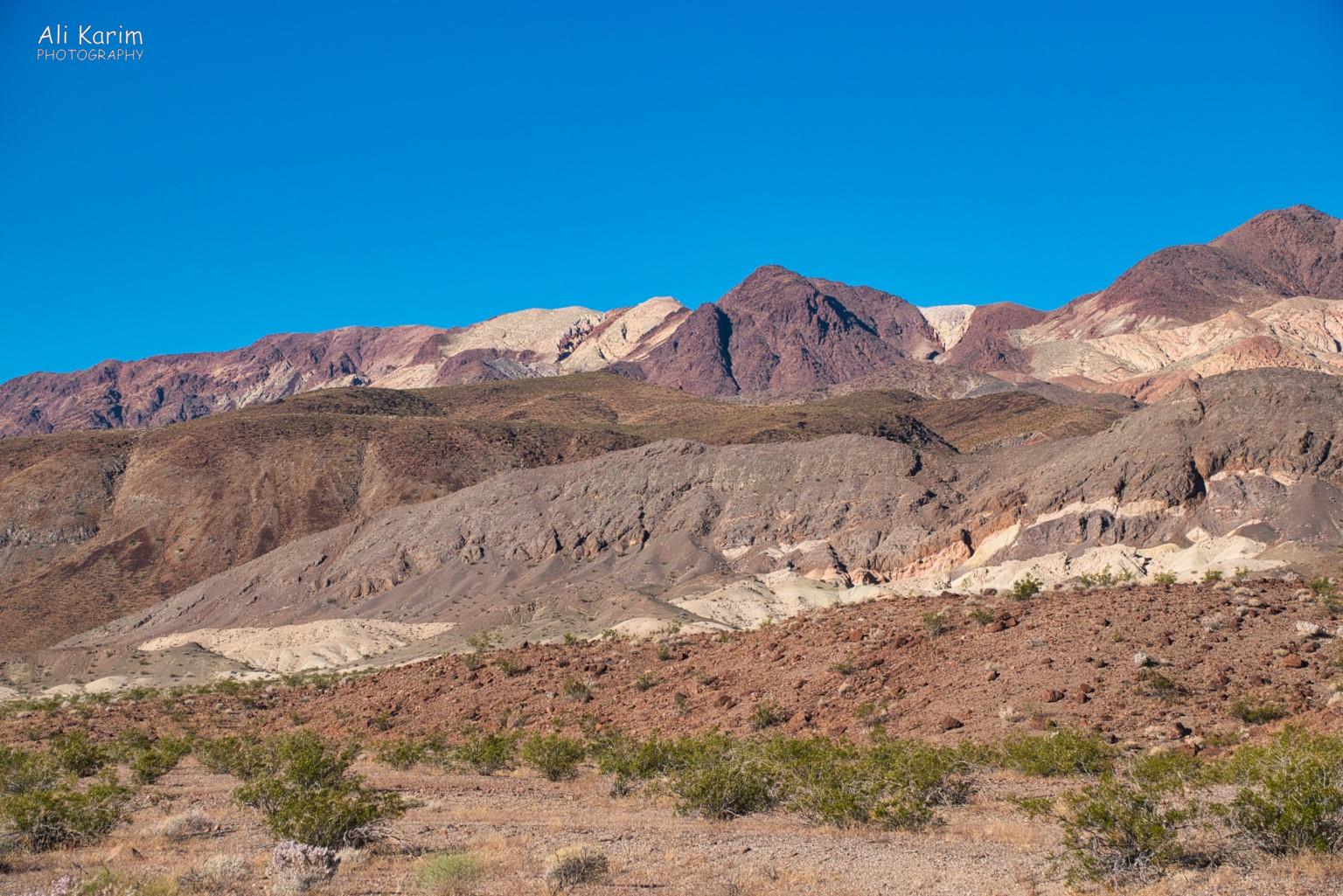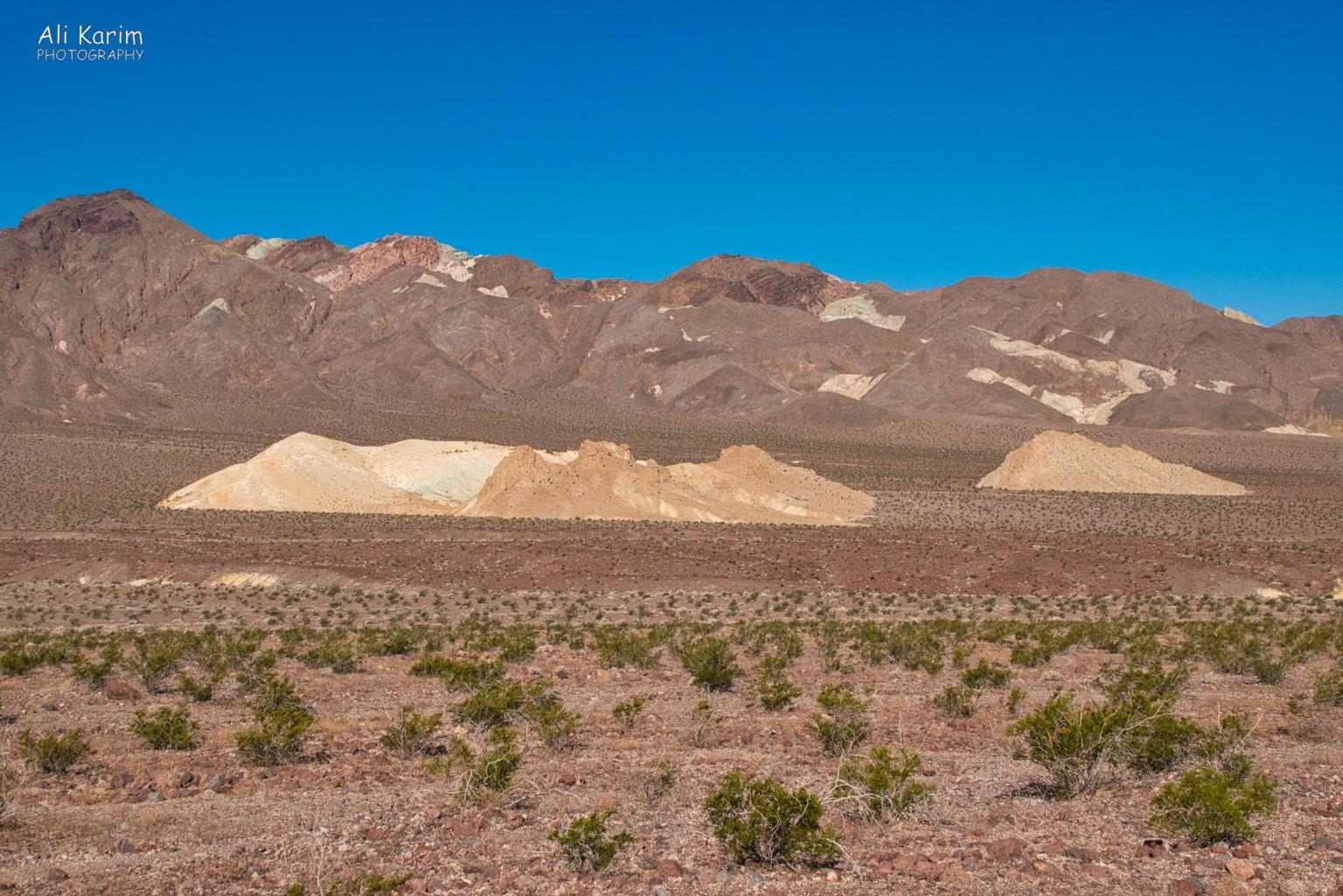 I love the sand dunes; so we went back to the Mesquite Sand Dunes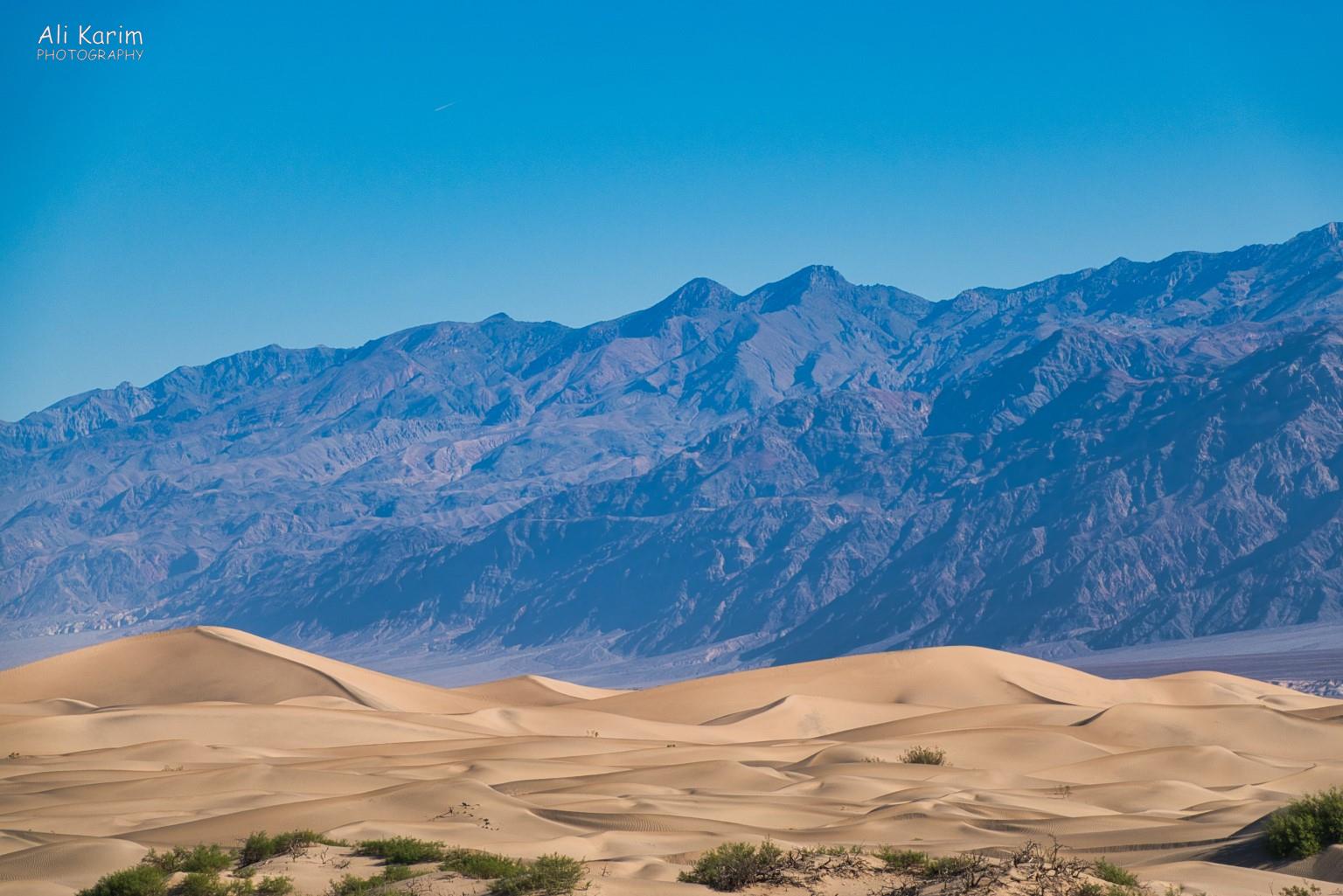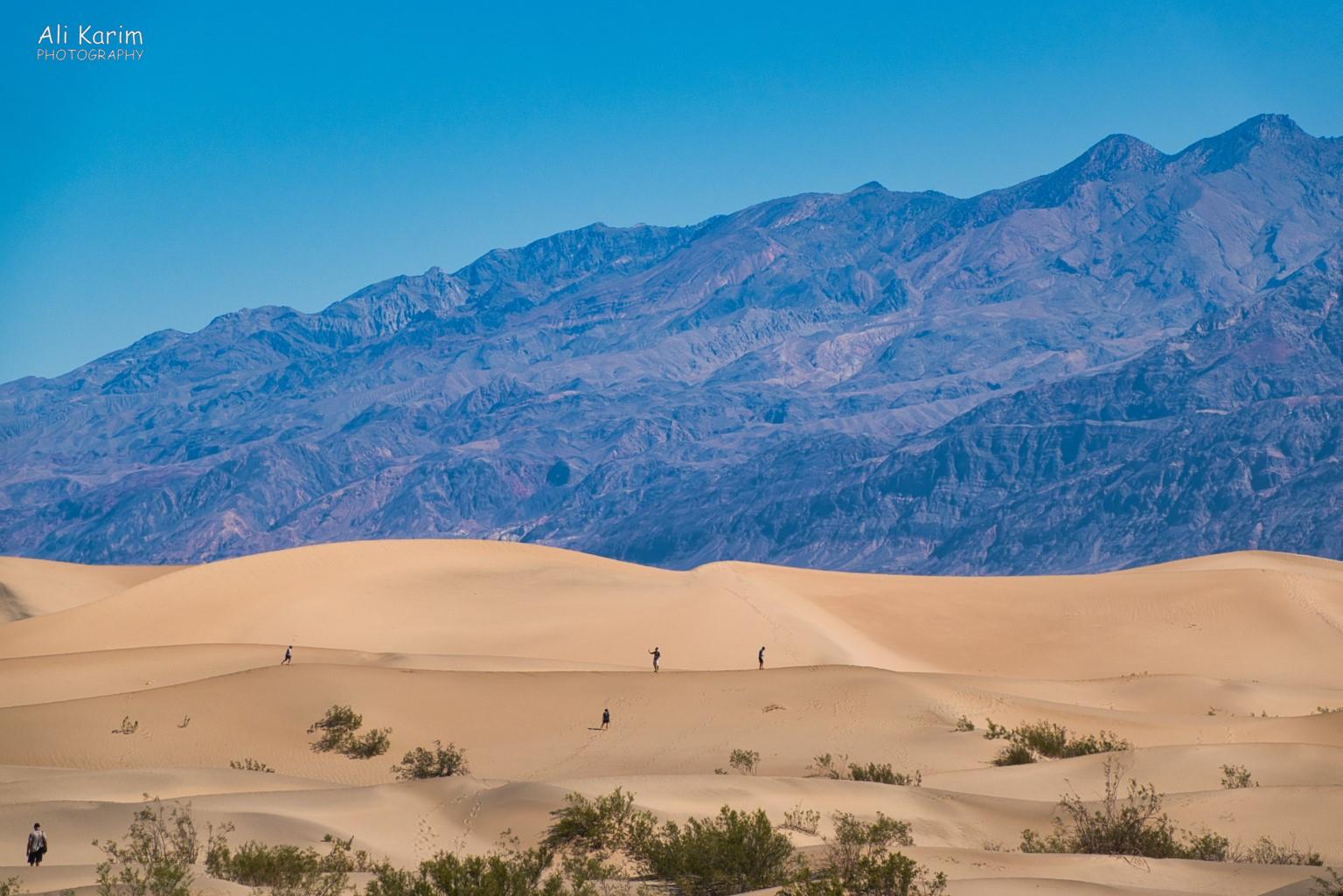 We then went to a site where Borax used to be mined and processed. Some scenes from here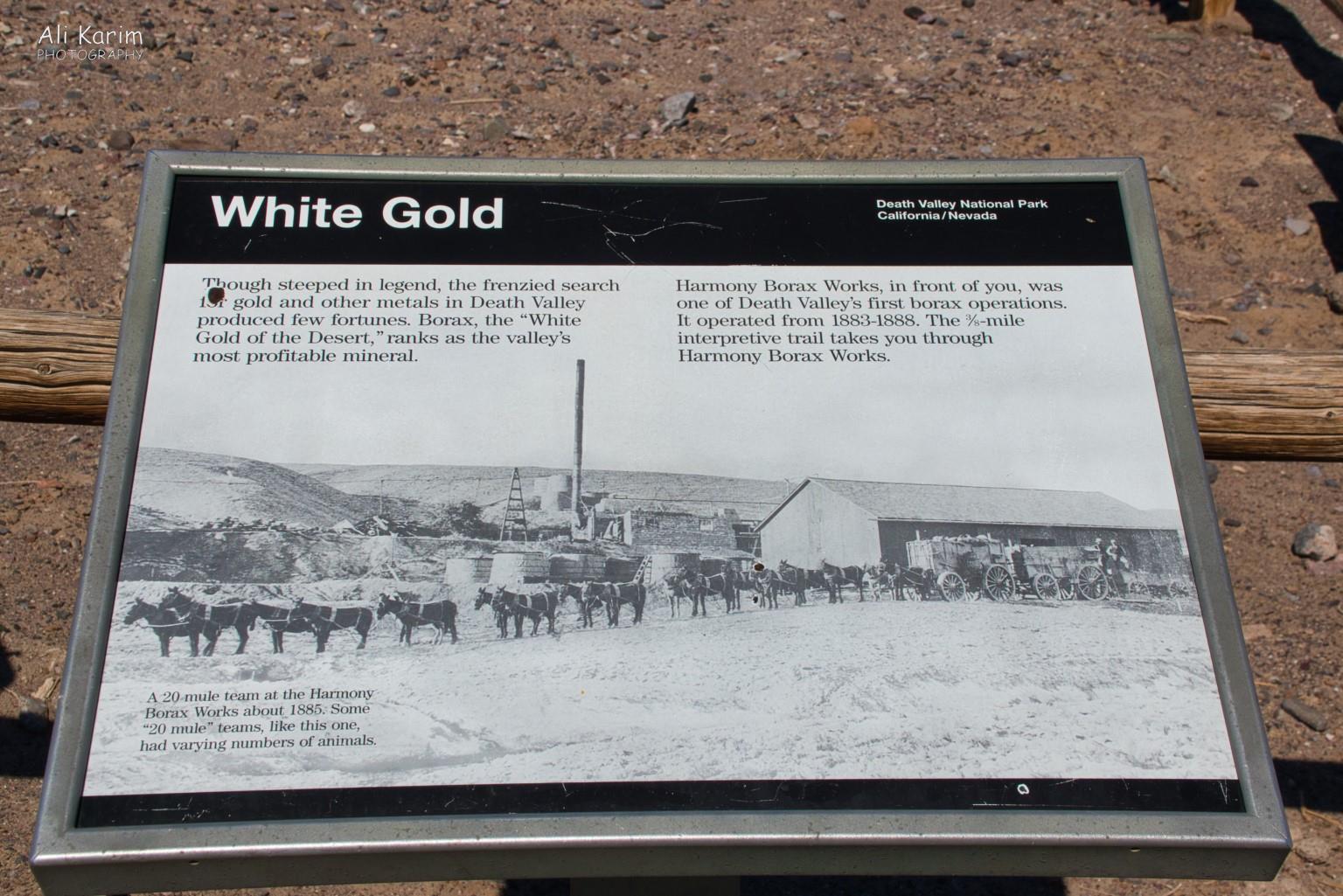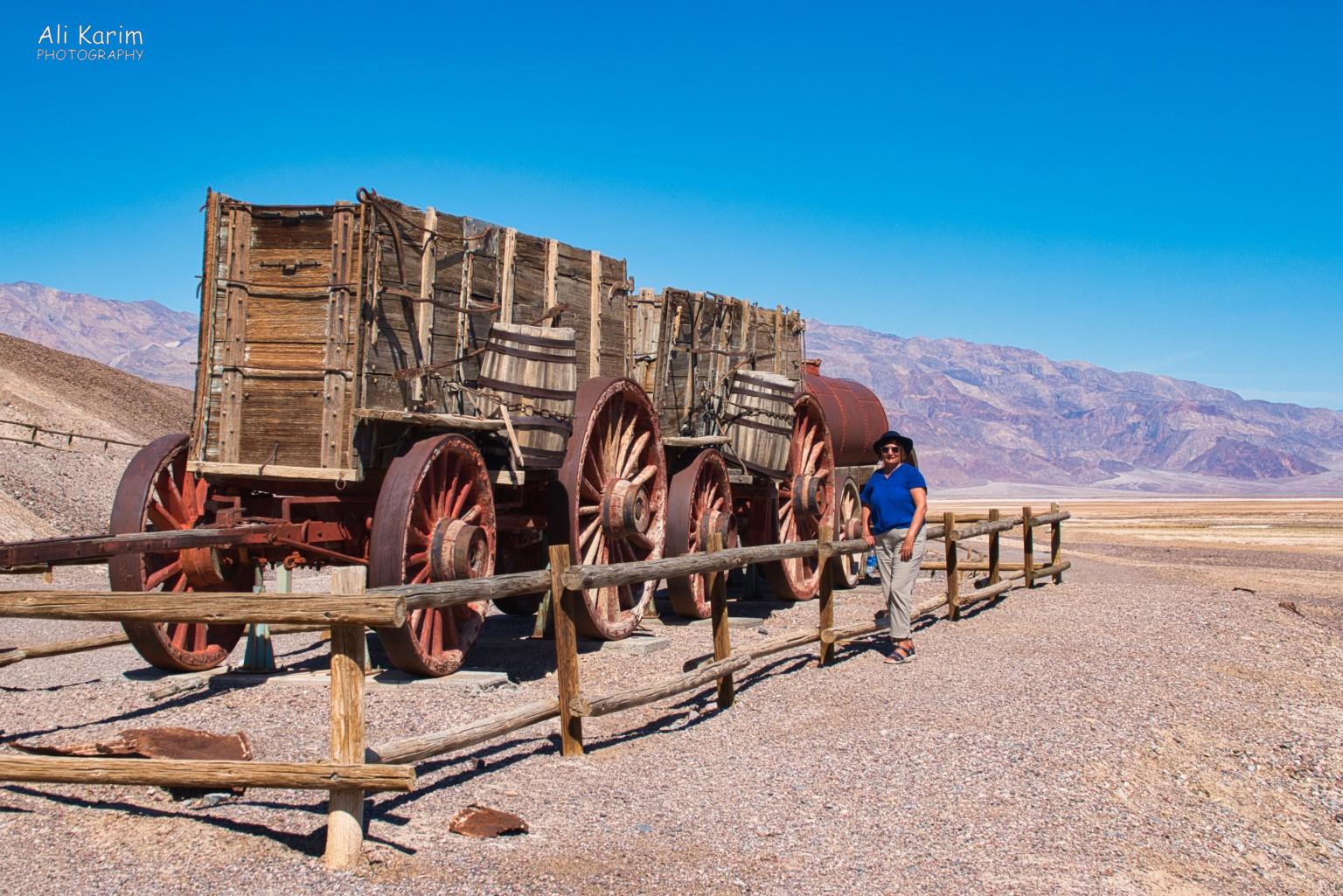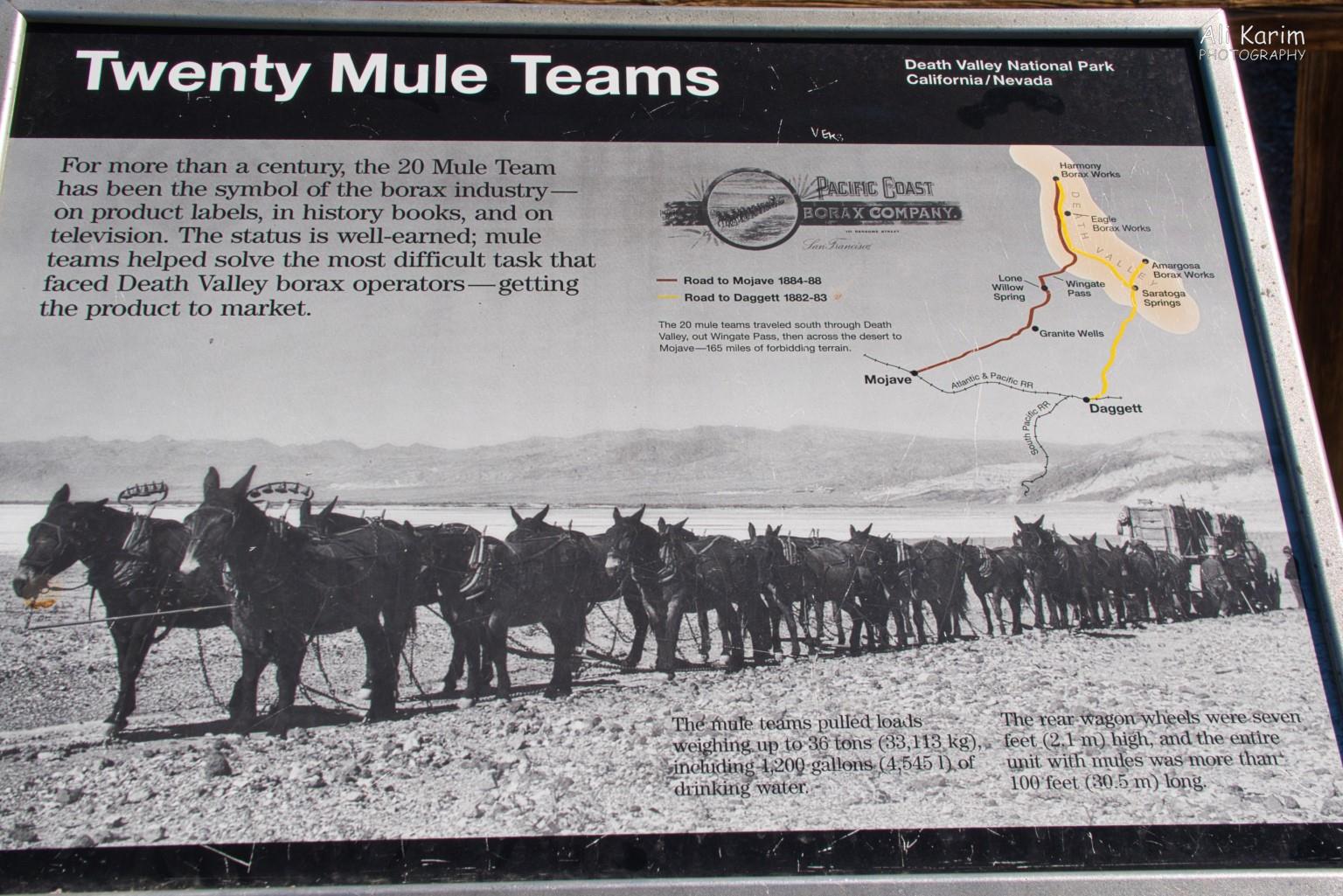 By this time, it was very hot, so we went back to the hotel/resort area at Furnace Creek. Behind the resort, we discovered the Furnace Creek Golf Course, and right next to it, was a landing airstrip for small planes. This Golf course and the airstrip were at 214ft below sea level; the lowest in the US. This is where the rich fly in, get out of their plane, jump into the waiting golf cart, play golf, have lunch at the Oasis resort, and then return on their plane the same day. What a life.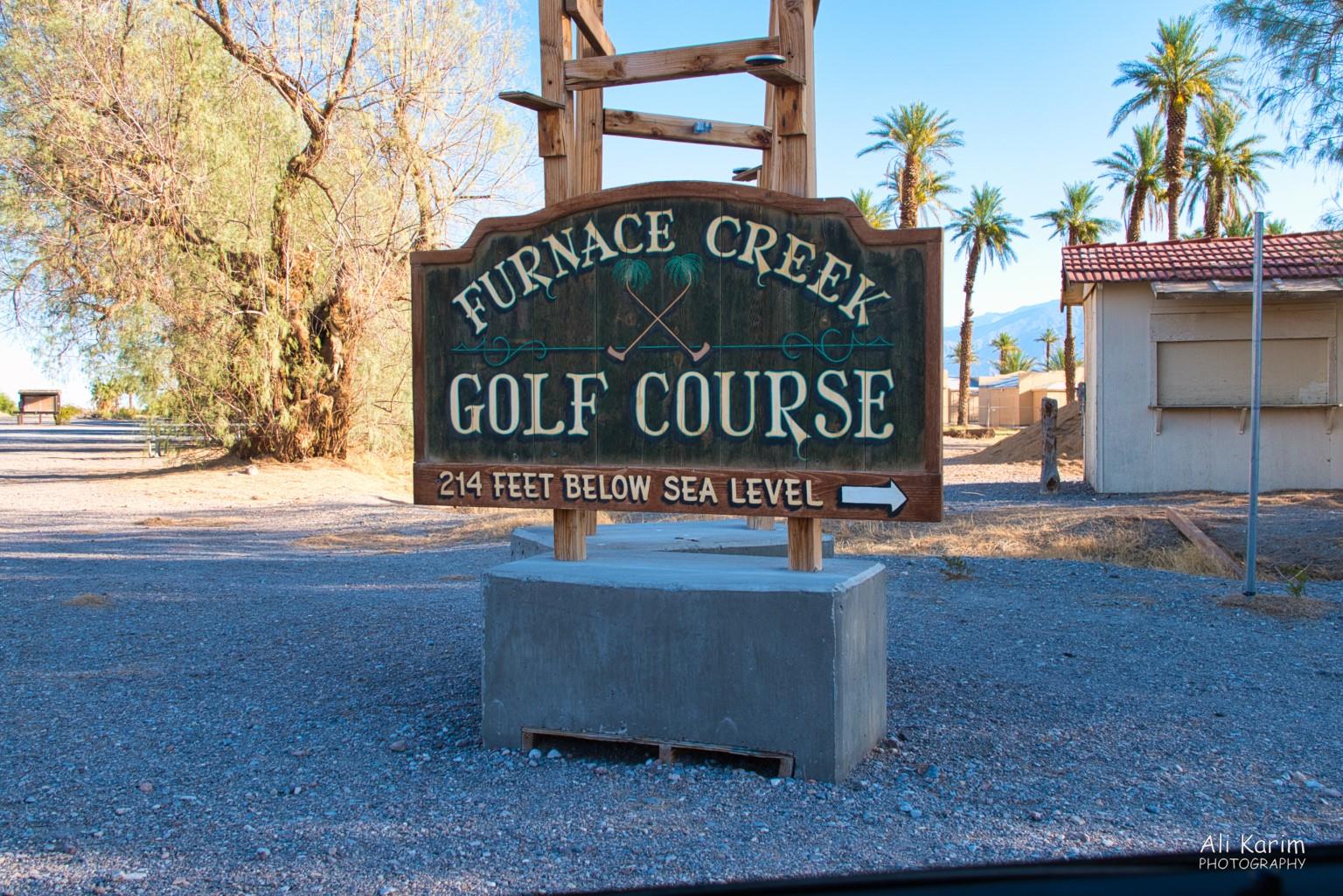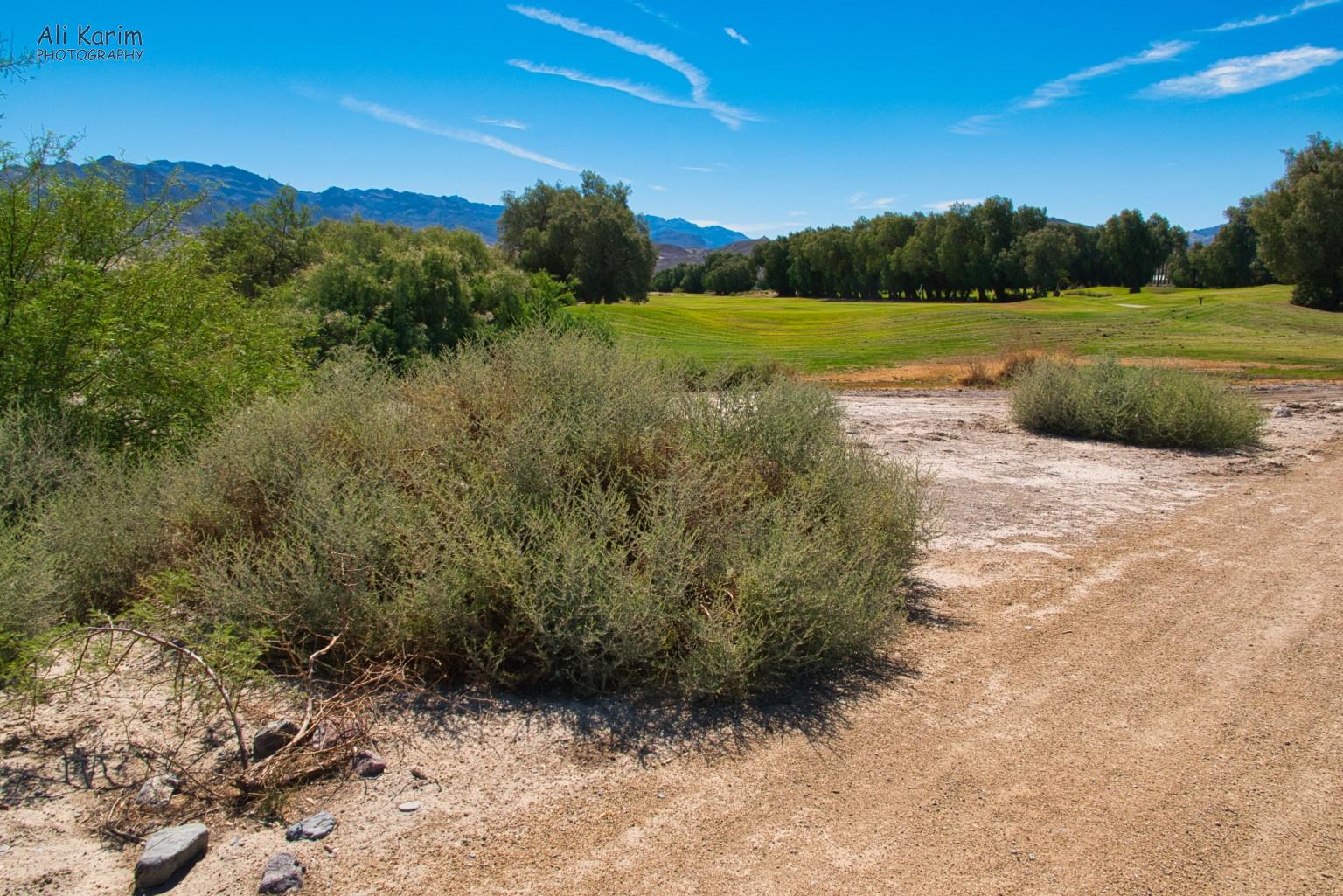 Where does the water come from? Well, there is a natural spring here; that is used to water the grass and landscape, as well as provide water for the resort and nearby settlements. Not far from this golf course, was a small settlement of the Timbisha Shoshone Indian tribe reservation (Death Valley Indian Community); which looked in very poor shape. Very sad to see the differences between the jet-setters and the neglected population.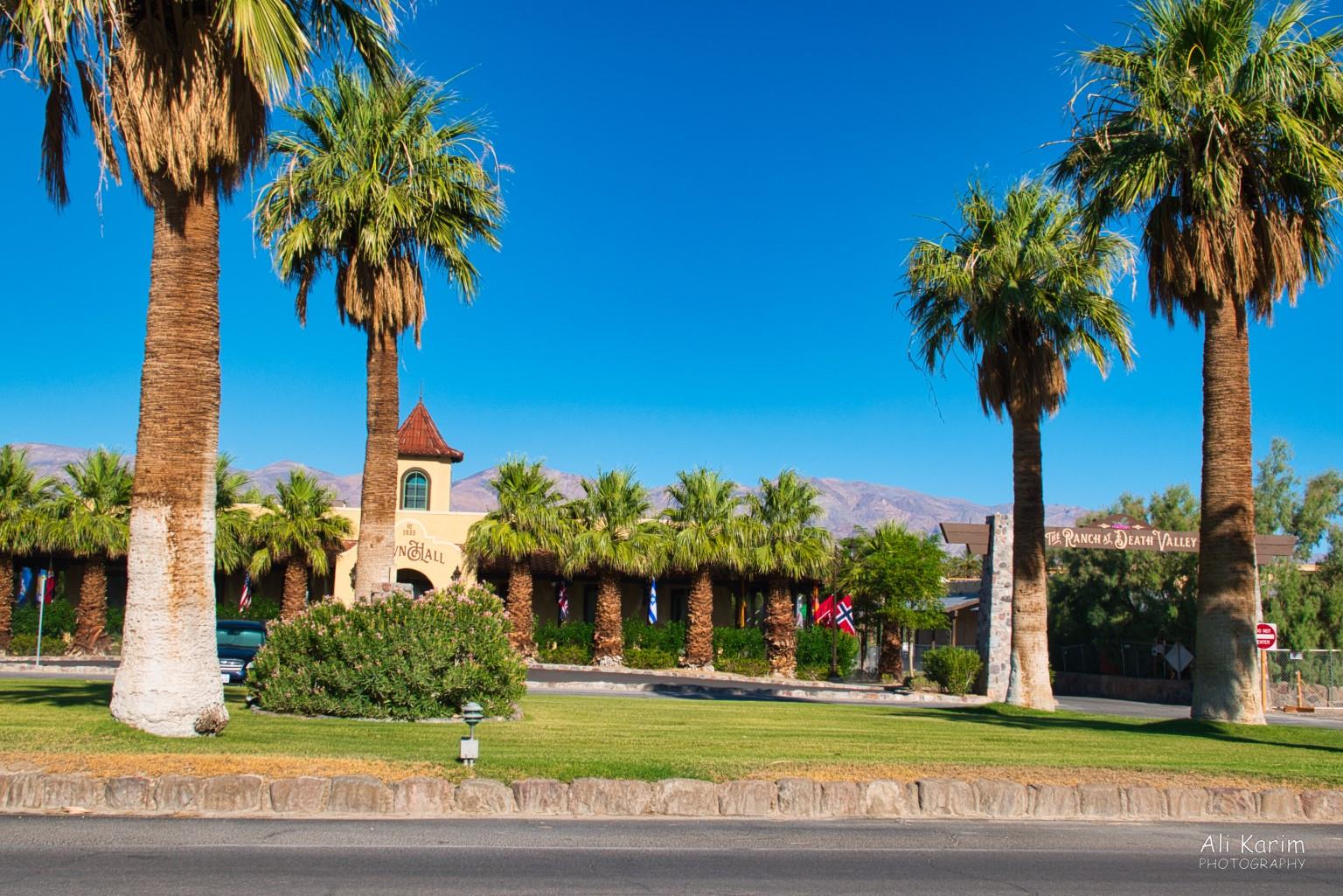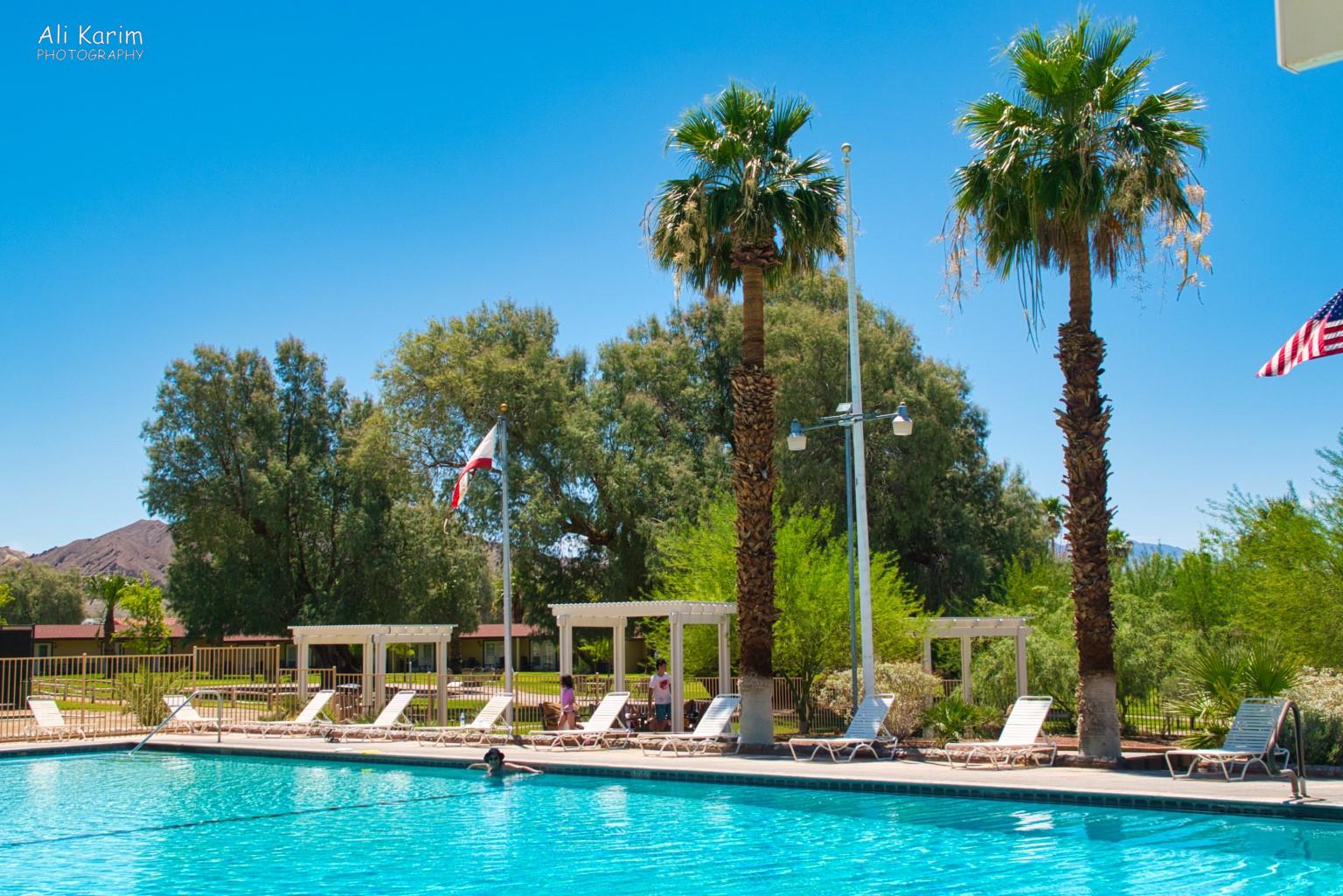 There were several restaurants in and around the resort where we had dinner after relaxing in the pool. Next day, we drove to Las Vegas, stopping for a very delicious lunch at the Pahrump Valley winery in Pahrump, Nevada; before continuing to Las Vegas, where we stayed one night returning the rental car at Las Vegas airport, before flying home. A most memorable trip; the natural parks and spaces in the USA are very beautiful and amazing to visit.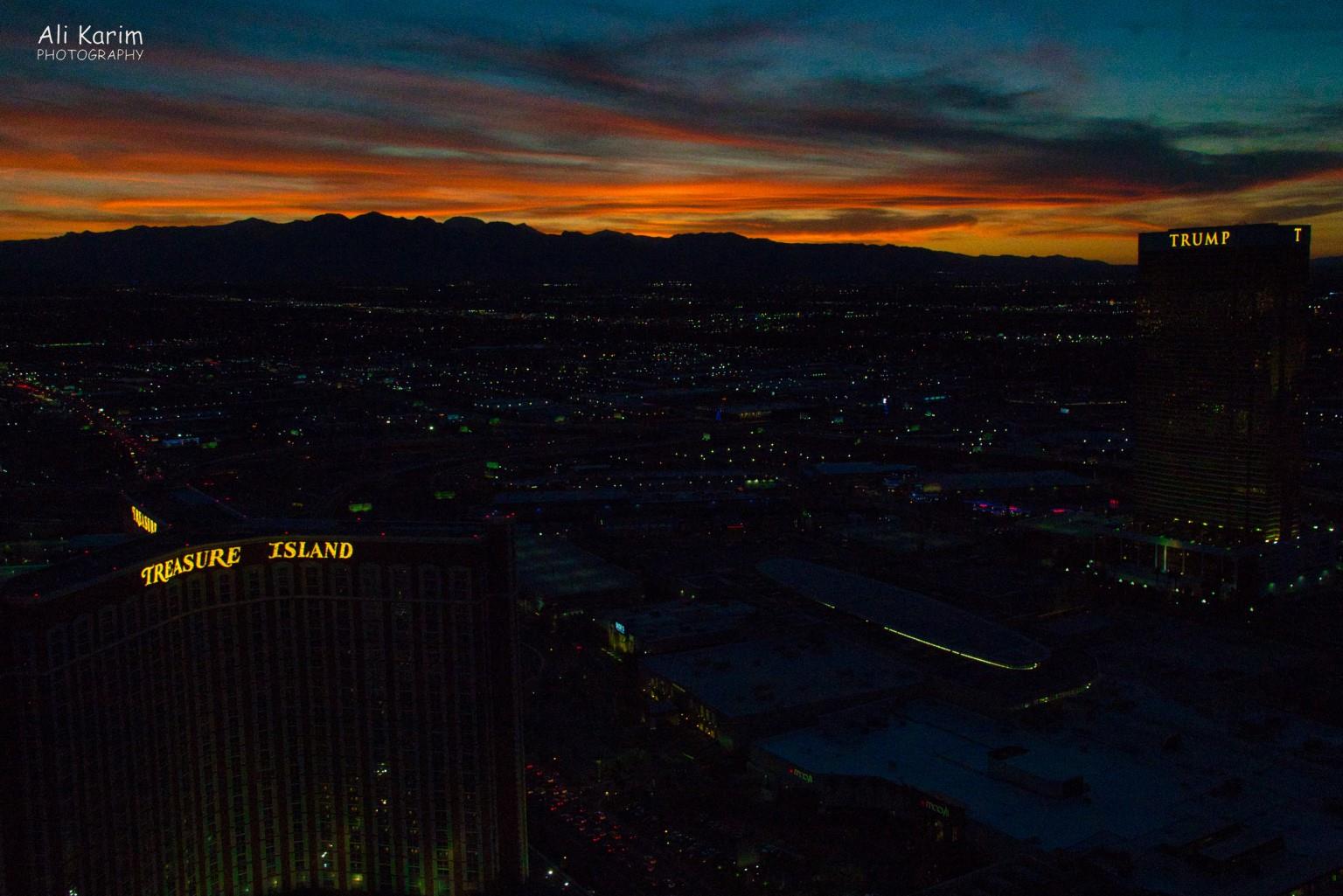 Our trip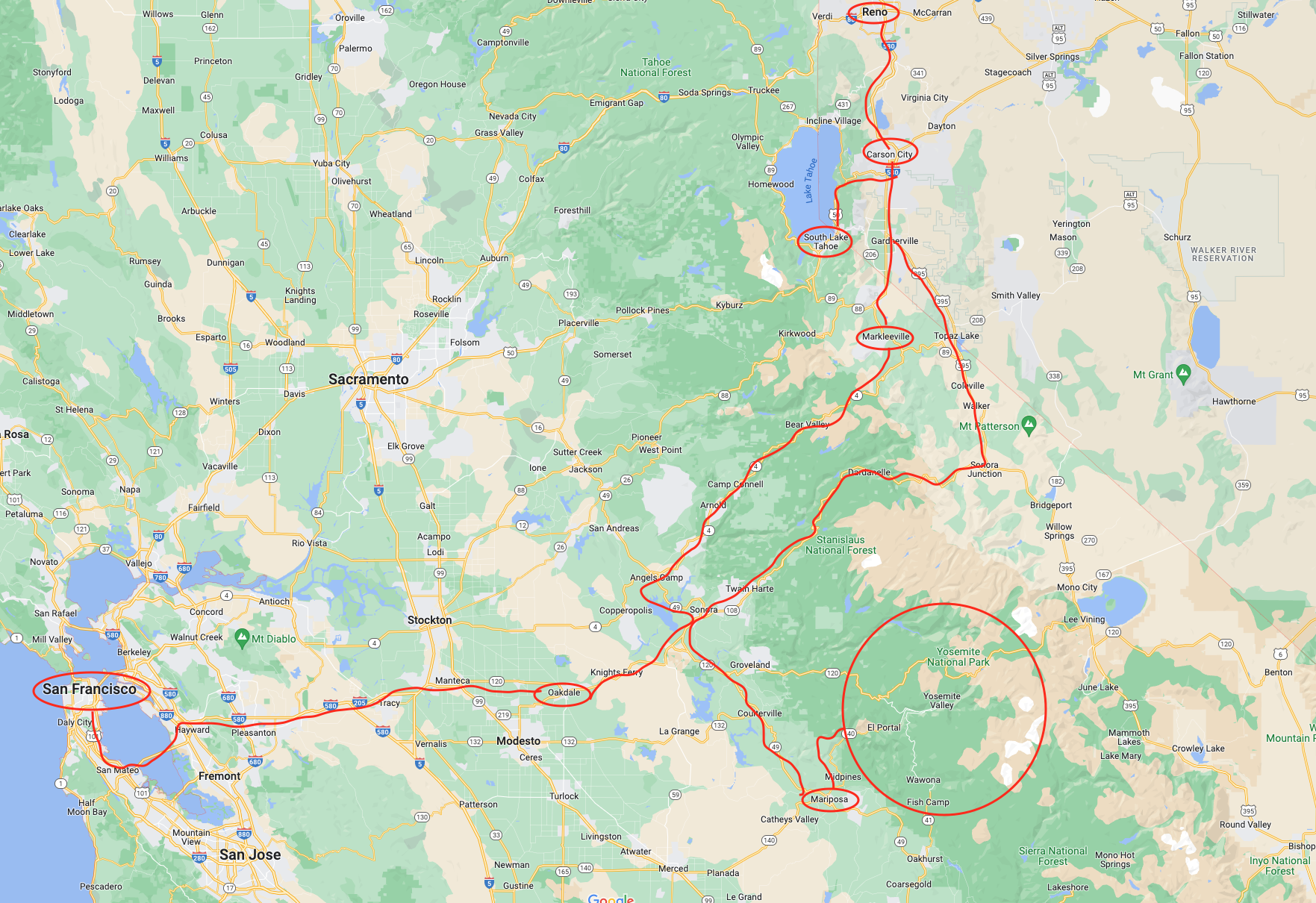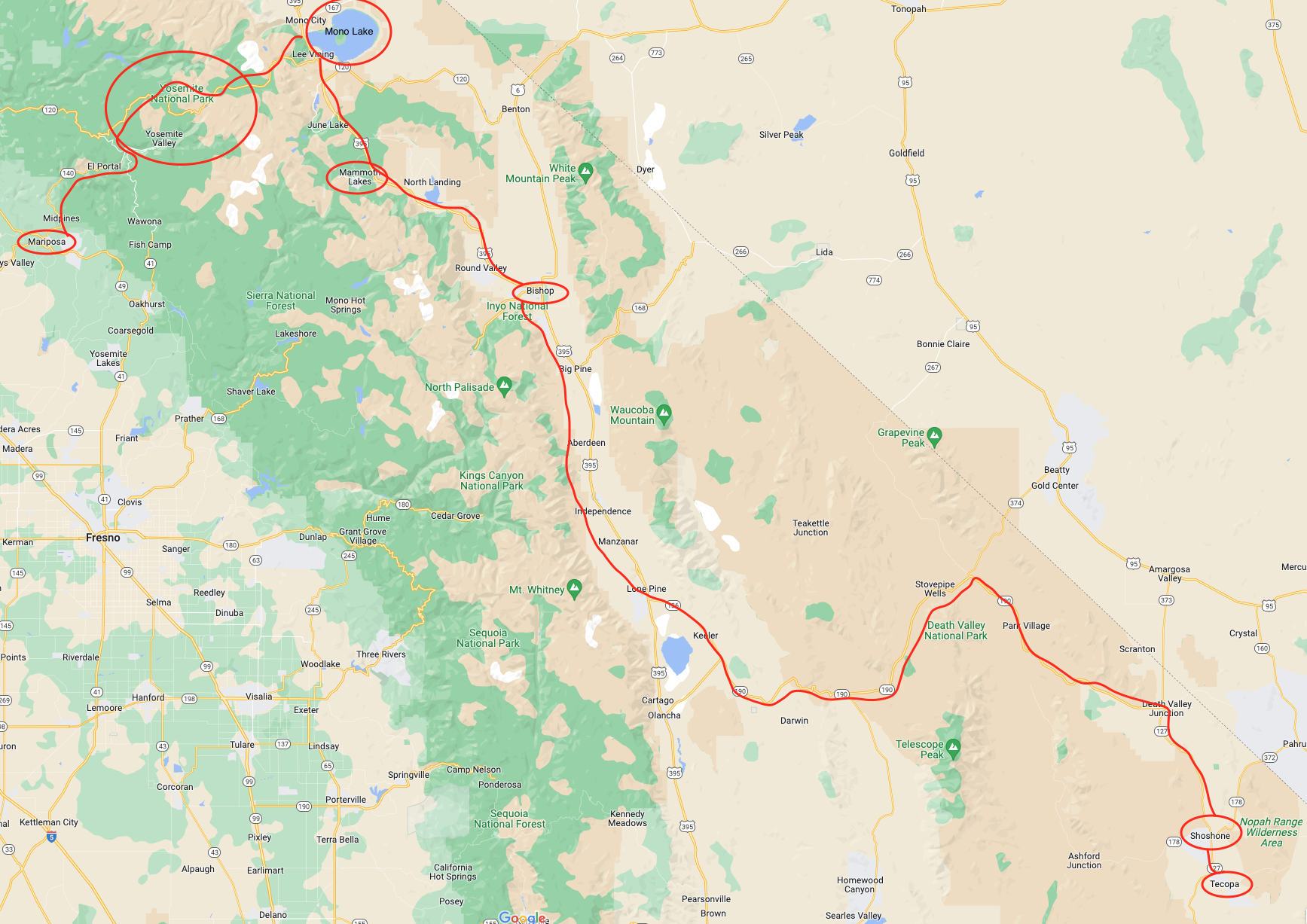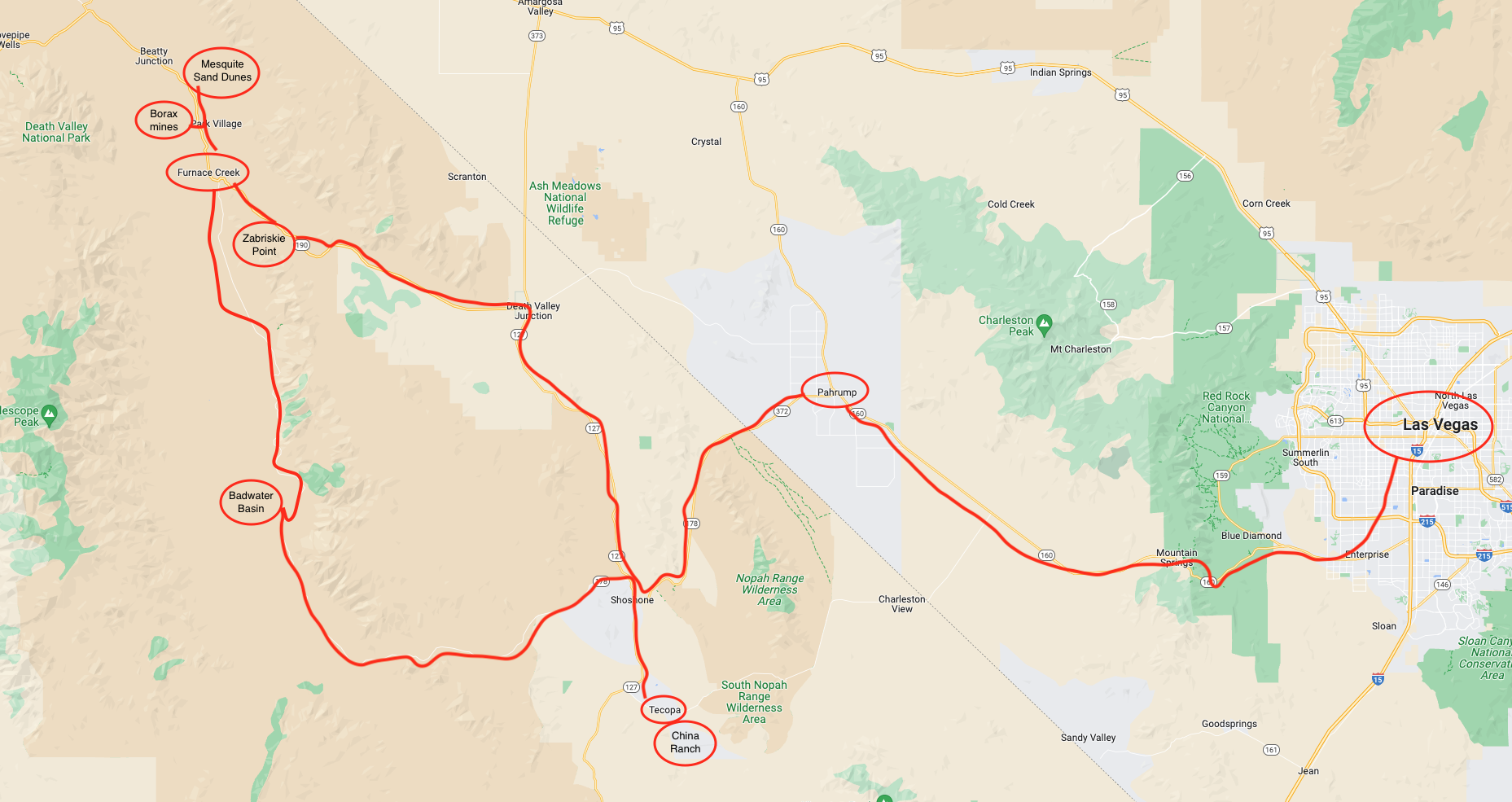 This entry was posted in
North America
,
USA
,
Yosemite & Death Valley