For Dilshad's birthday, she decided she wanted to see the Oregon coast hwy 101; so we flew into Portland, Oregon, rented a car and drove around to find a nice hole in the wall place for lunch. We found Angel Food & Fun, where we had Panucho's, which are a Yucatan specialty. They are similar to a Gordita or a stuffed Tortilla, and they were good, as we were hungry 🙂
After lunch, we started driving west to Seaside town, a drive of about 90 mins. On the way, we noticed a sign for Scenic routes and wineries, so of course, we had to take a detour. Driving down very nice country lanes, we stopped at Willamette Valley Vineyards, which was basically a shop/café in the winery, with wine tasting. So starts our travelog with a glass of the their white wine, as they say below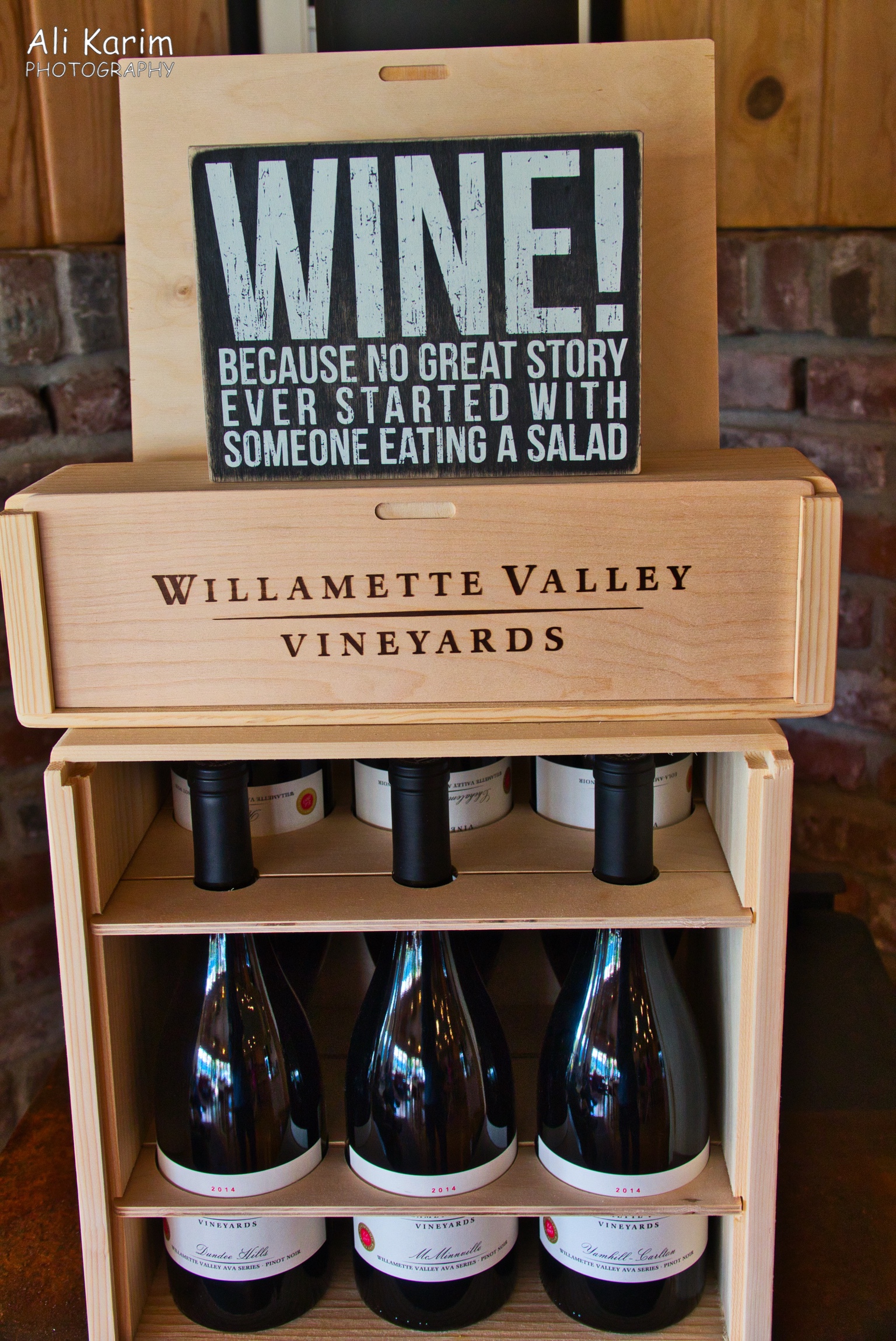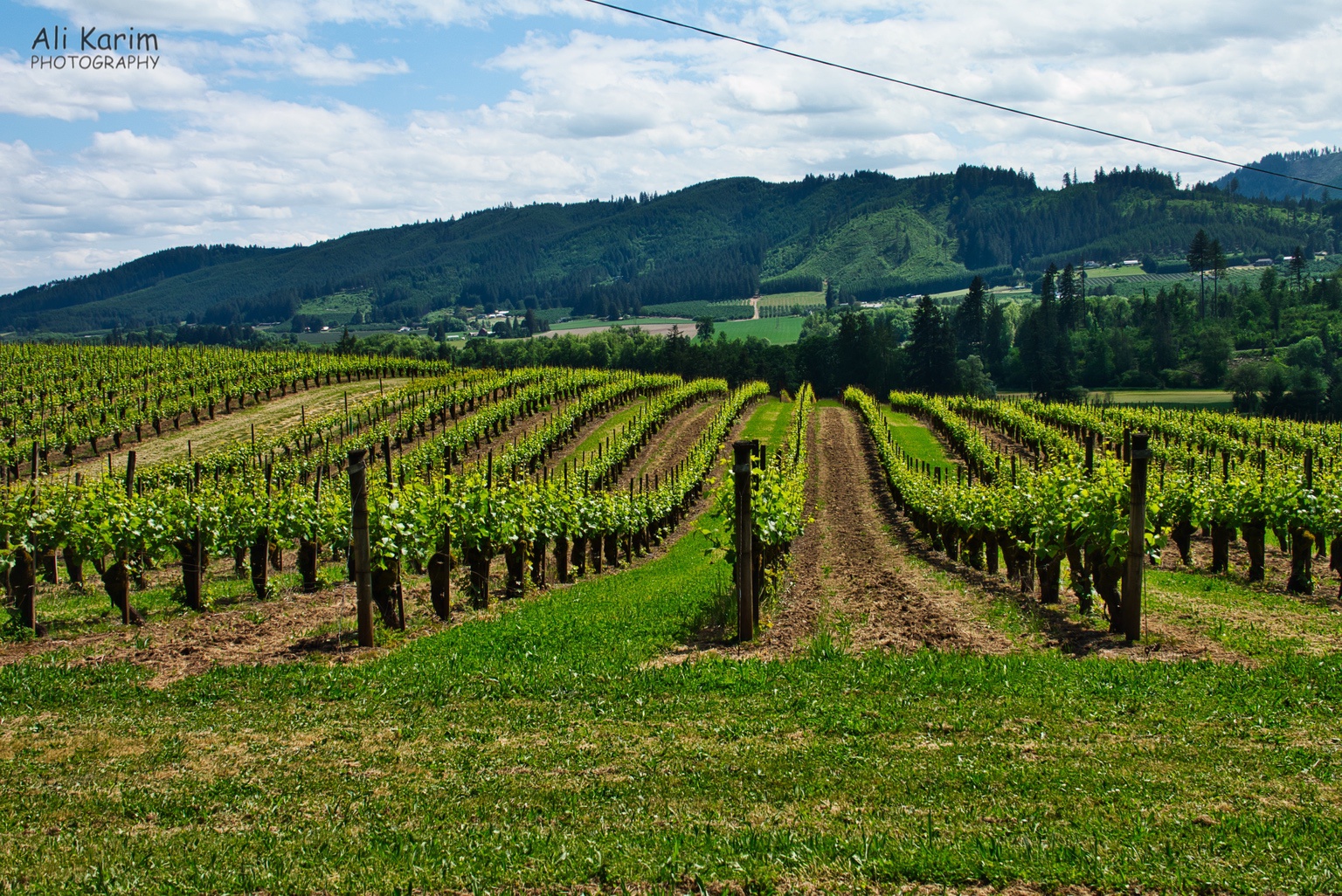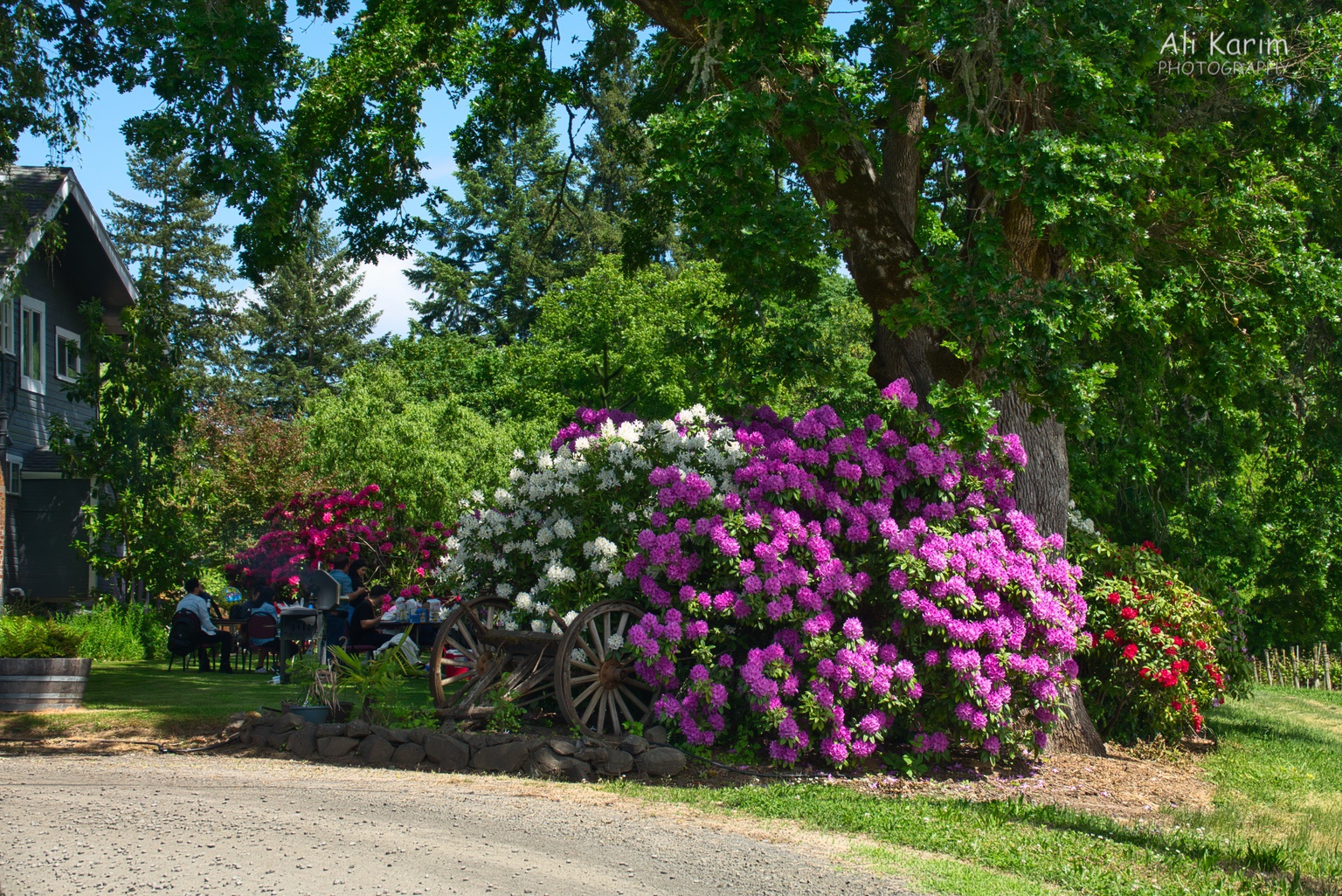 After a nice relaxing afternoon in the wine country of Oregon, we drove back to the highway and onto Seaside town, on the Oregon coast Hwy 101, where we had booked at the Holiday Inn. This location was under remodel, but the management gave us a nice refinished suite complete with a bottle of bubbly Apple cider; as I had informed them we were celebrating a birthday. A good start 🙂
Temperatures were in the high 60's which was fine, but there was a strong breeze which made it feel cooler than it was. After a long sunset walk on the beach in Seaside, we went looking for a restaurant. Since this is a small town, there were not too many restaurants open past 9PM, so we ended up at the local Pizza joint, Angelina's Pizza, which served up a great Pizza. Lights out.
Next morning, we started driving south on Hwy 101, along the Oregon coast, and see where it took us. Below are some scenes along the way.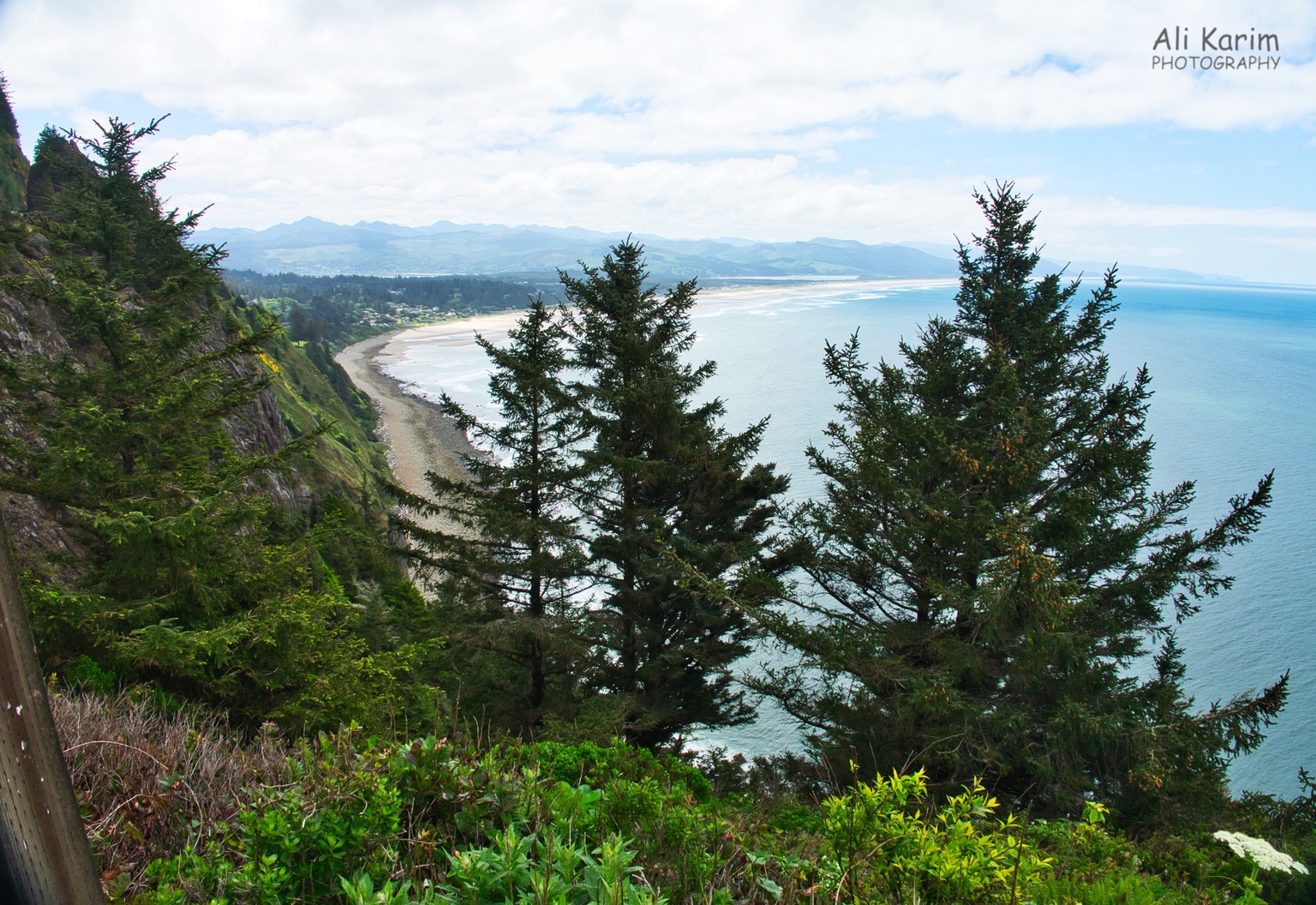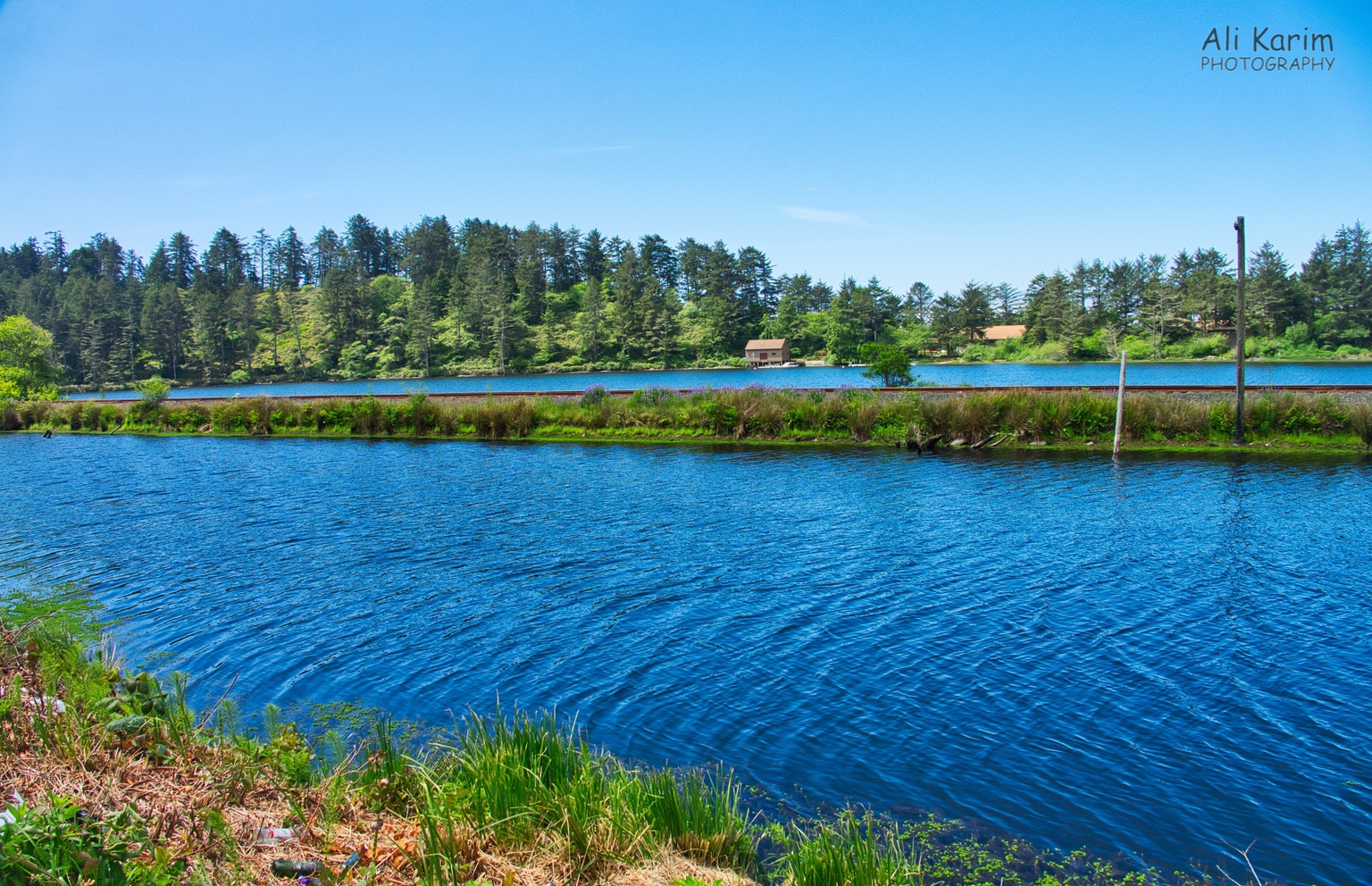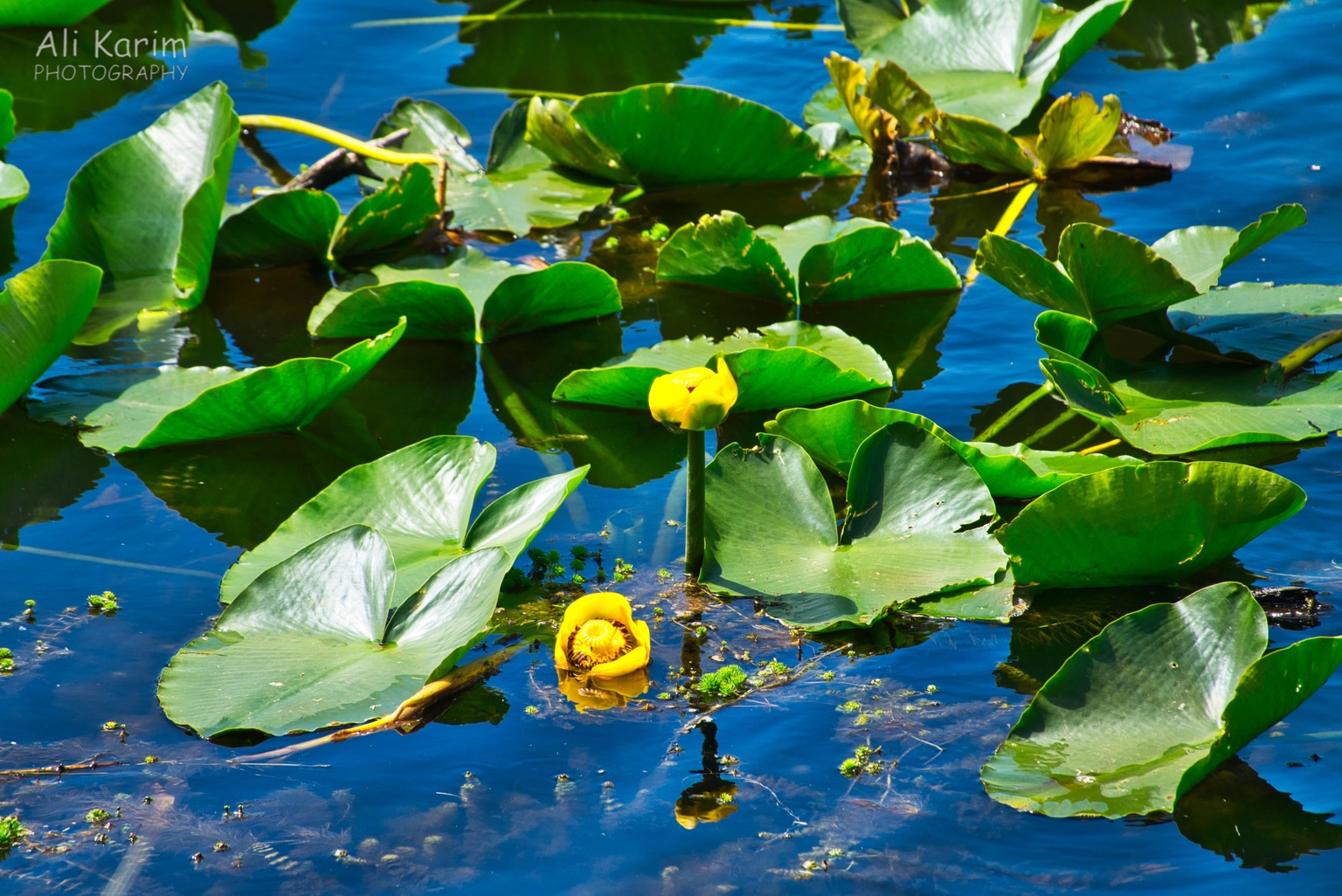 We came to a small town called Bay City, where there were many cars parked outside the Pacific Seafood restaurant, so we stopped here for lunch.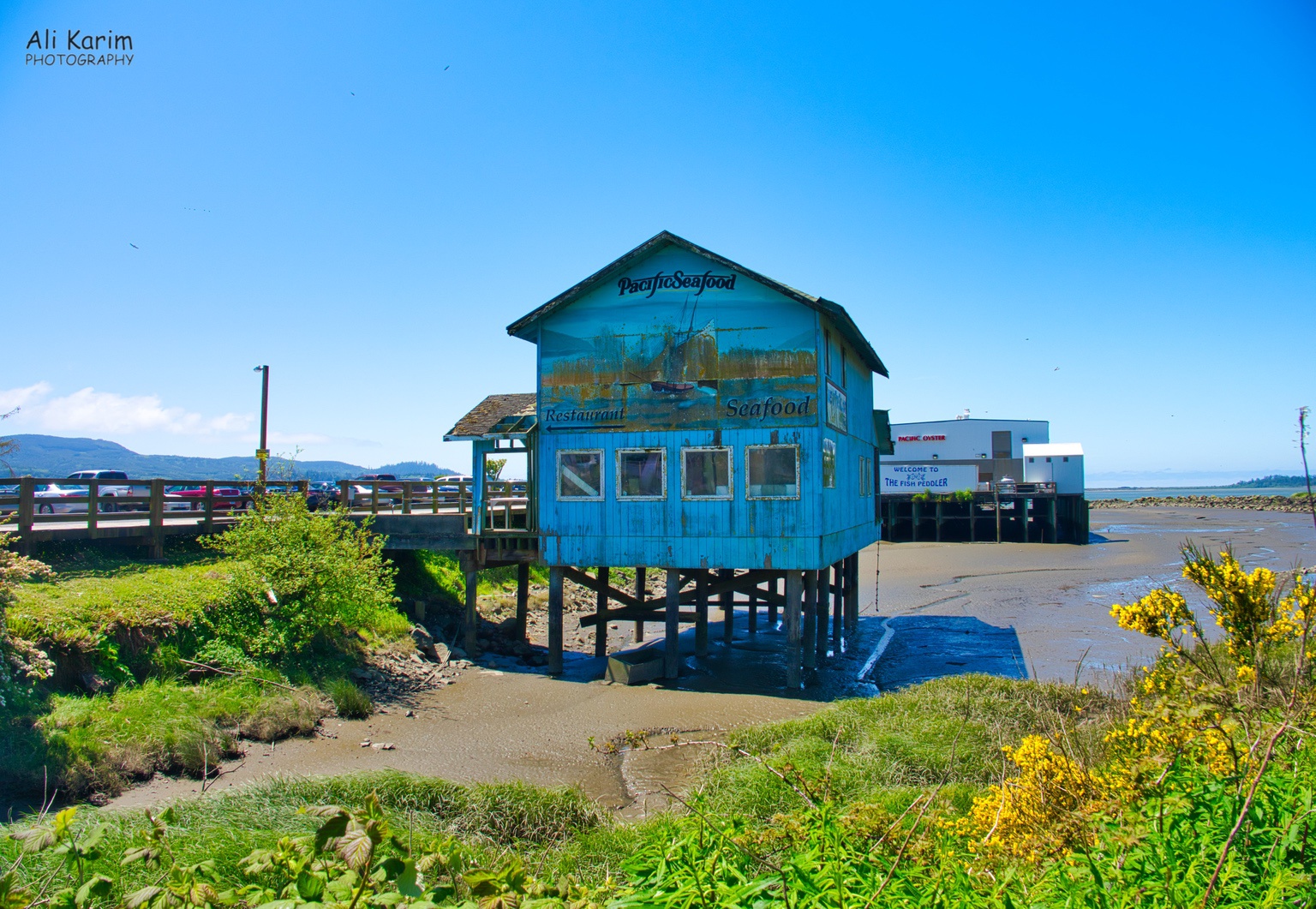 Turns out, this Fish Peddler at Pacific Oyster restaurant is actually an Oyster processing place, with many people working shucking oysters out of their shells, behind set of glass windows on one side of the restaurant. Since specialty here was Clam chowder, we had that, and Fish & Chips of Haddock, which we were looking forward to, complete with tartar sauce and malt vinegar 🙂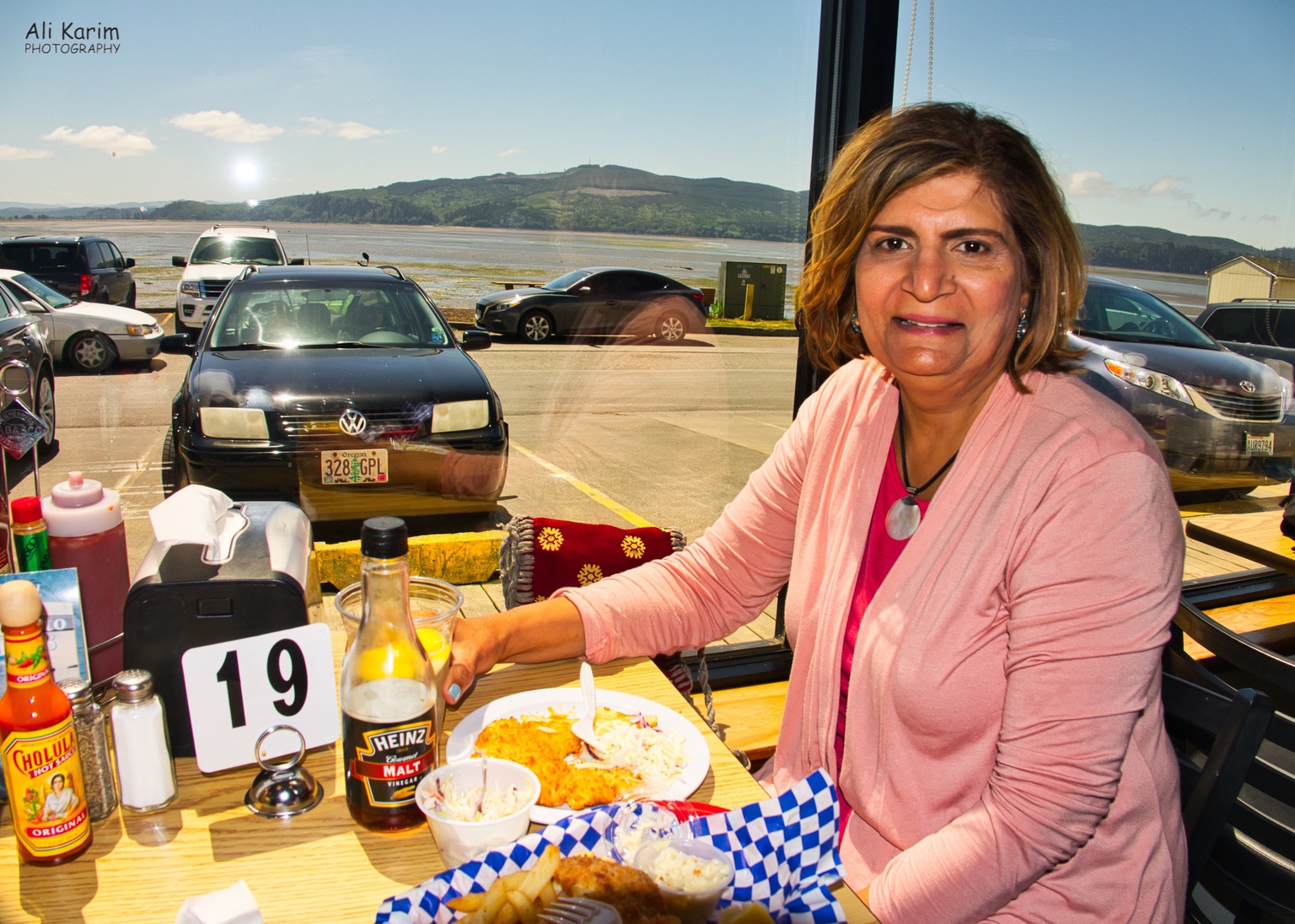 This place was quite busy and lively, with the show of the oyster processing in the background. Very nice lunch.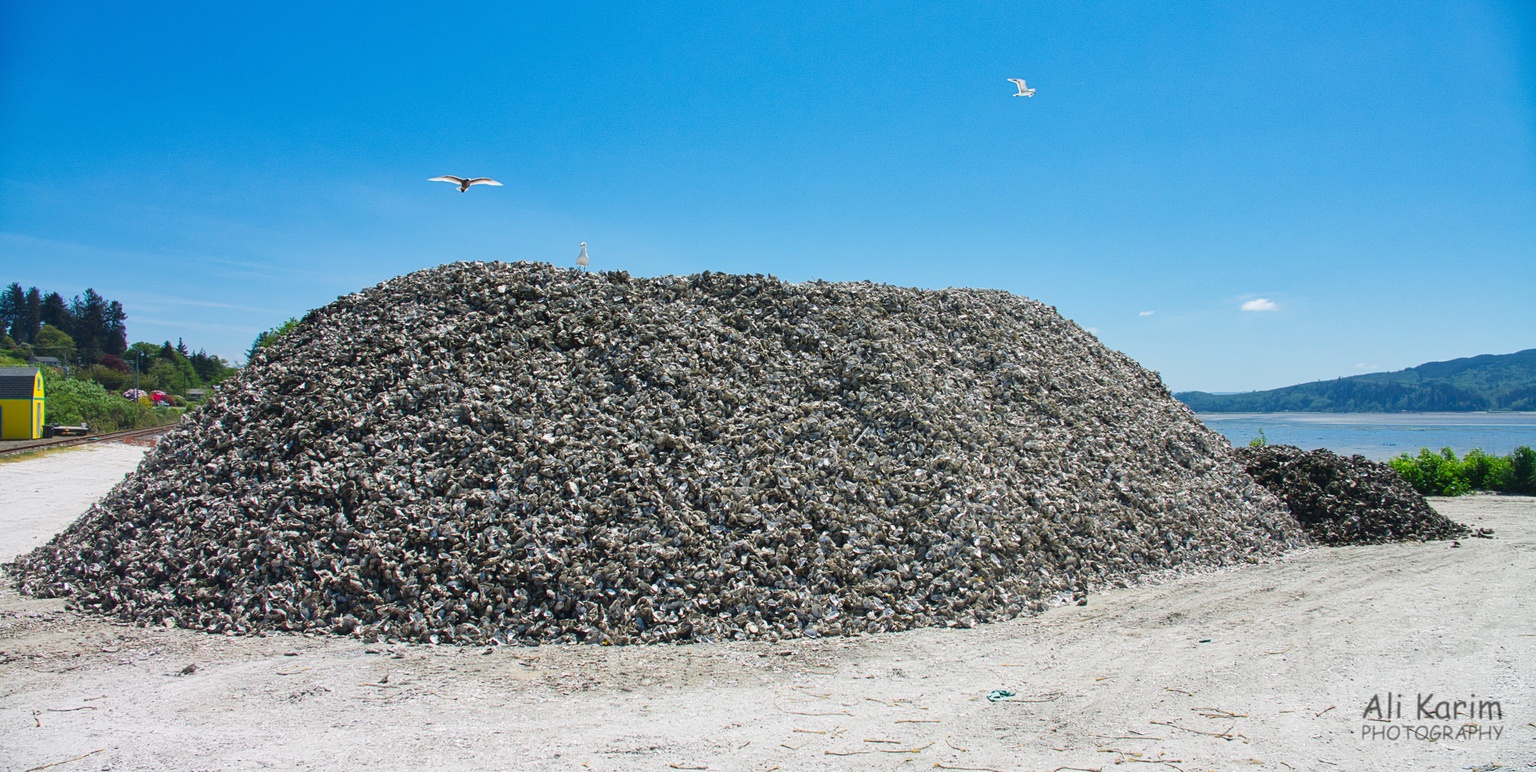 After lunch, we got back onto Hwy 101 and started driving. Next stop was in Tillamook, where the famous Tillamook cheese comes from. And so after a stop at this Tillamook Cheese center for homemade ice cream, we drove off to do a hike at the Cape Lookout State Park nearby. We took the Cape Lookout Trail, which is a 4.8mile round trip trail to the end of the peninsula that is Cape Lookout. Below are some scenes along the way.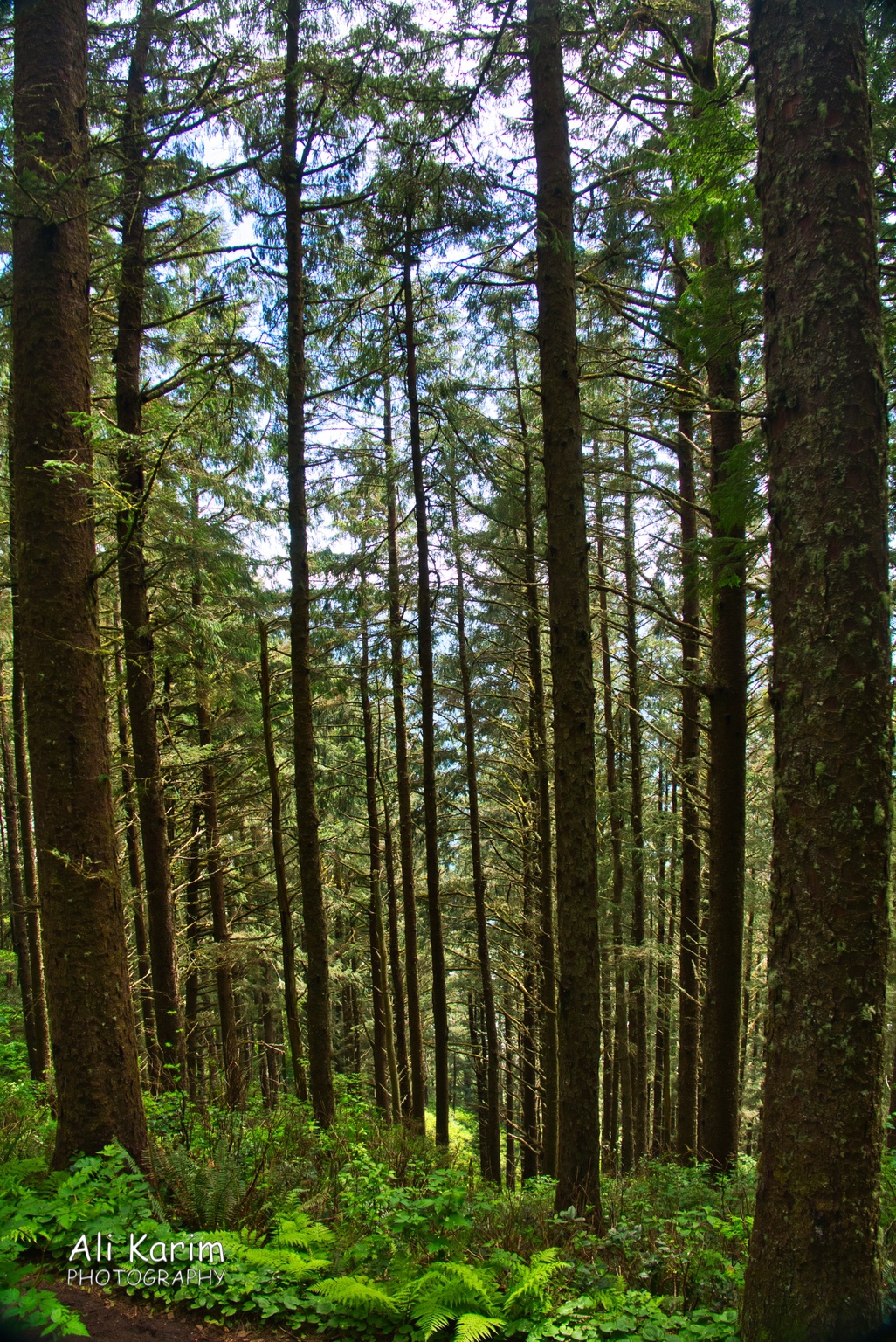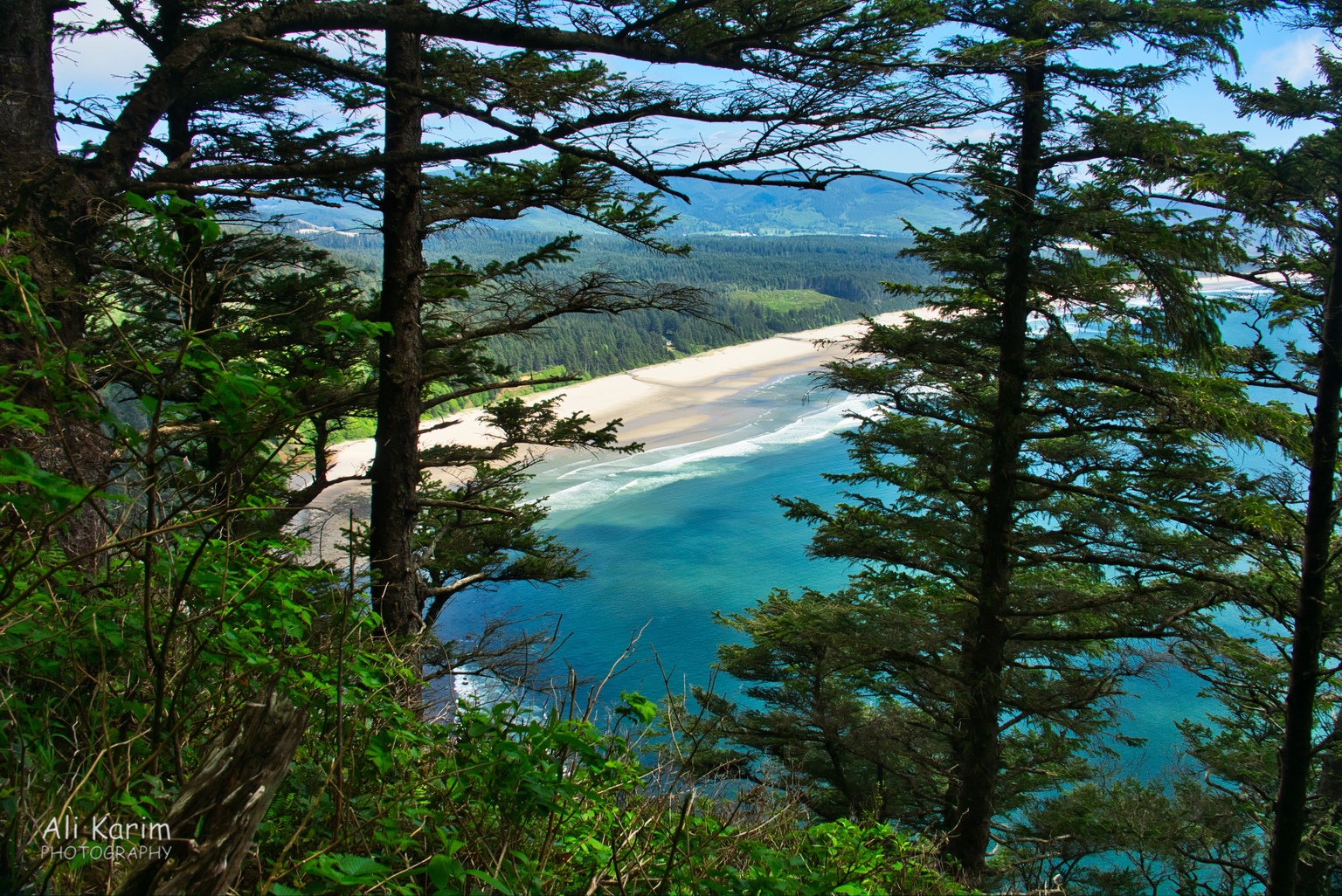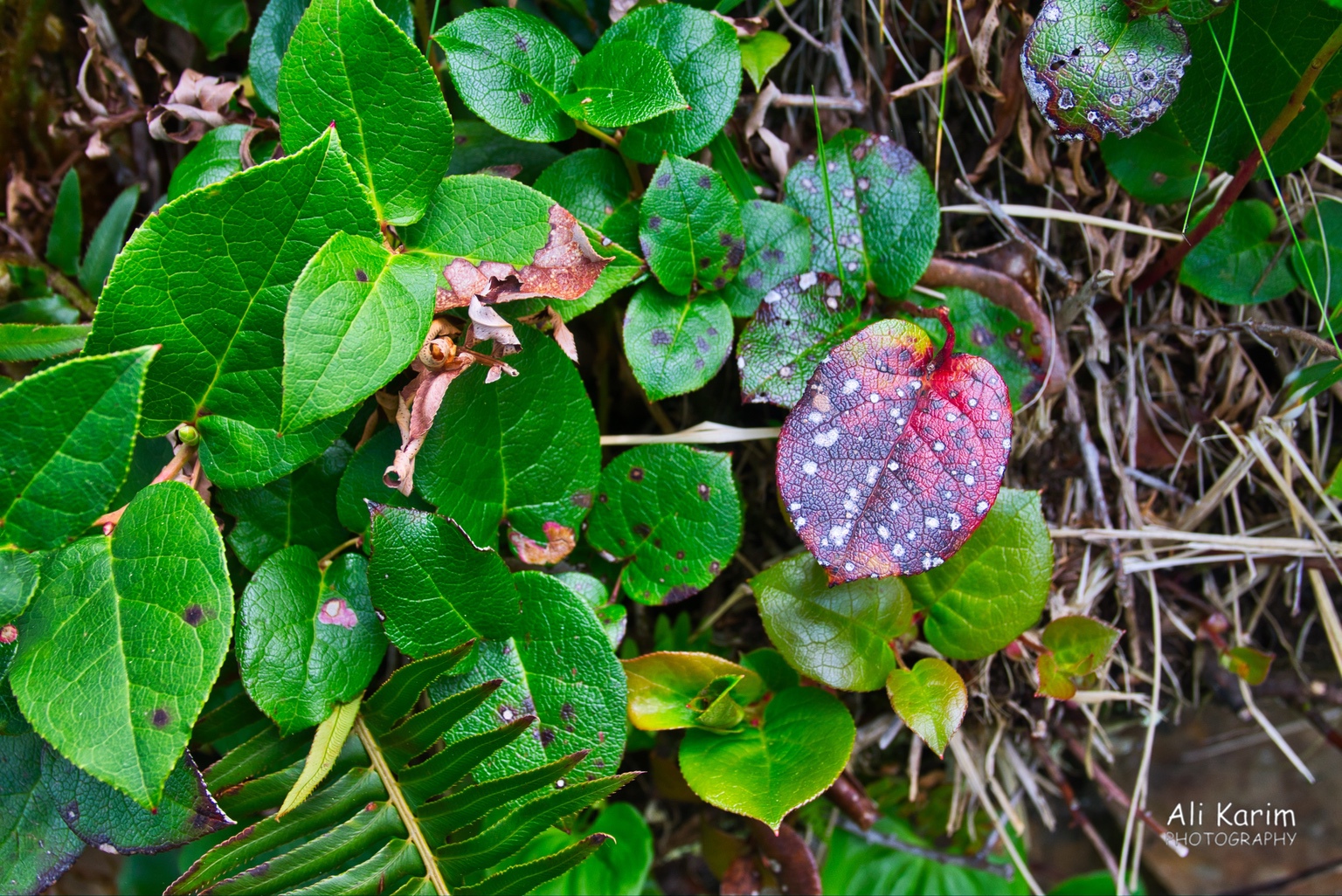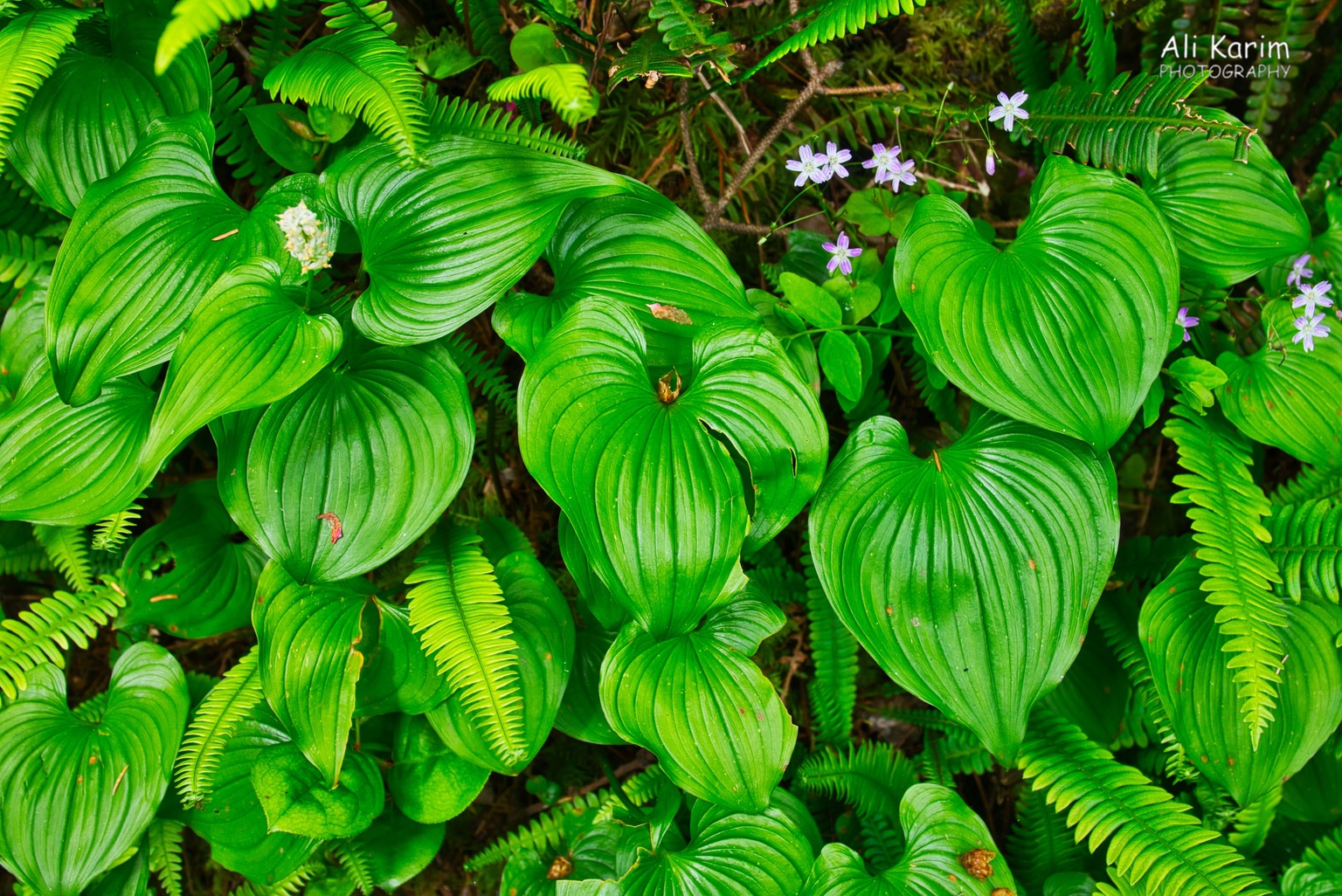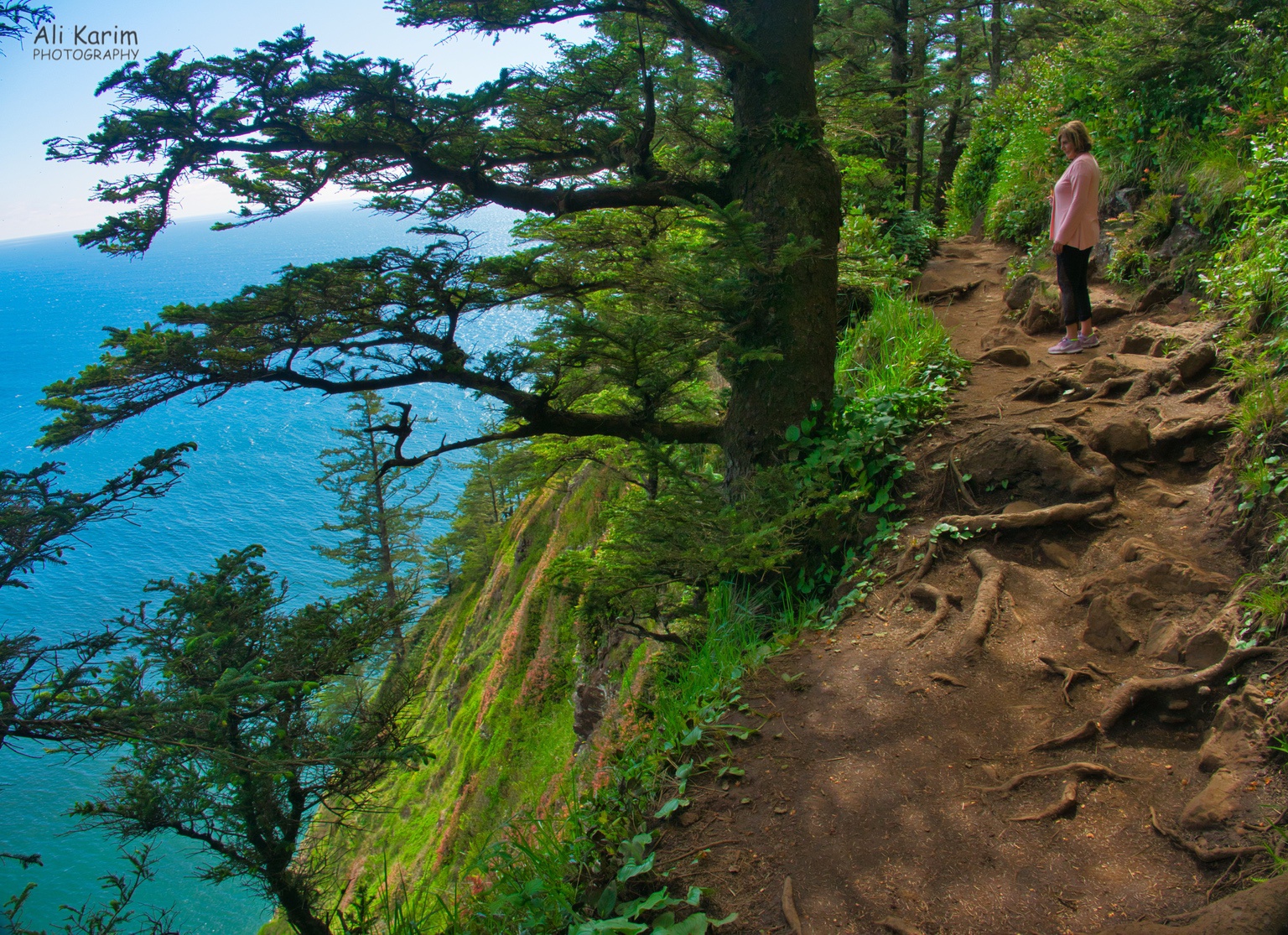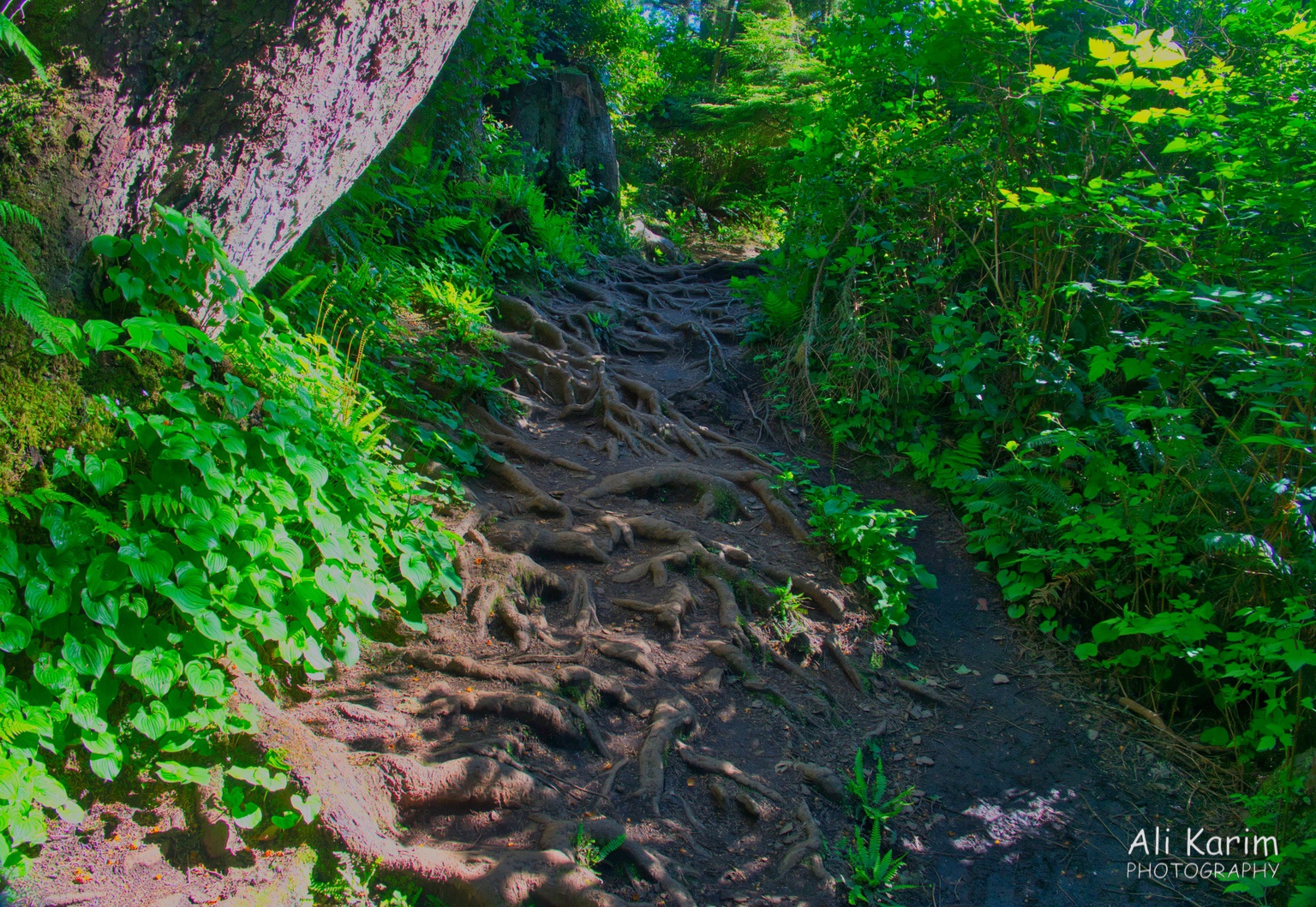 At the end of the trail, was a high lookout over the bay, where there must have been many whales who make this place their home; as we saw many of them playing in the waters off this Cape.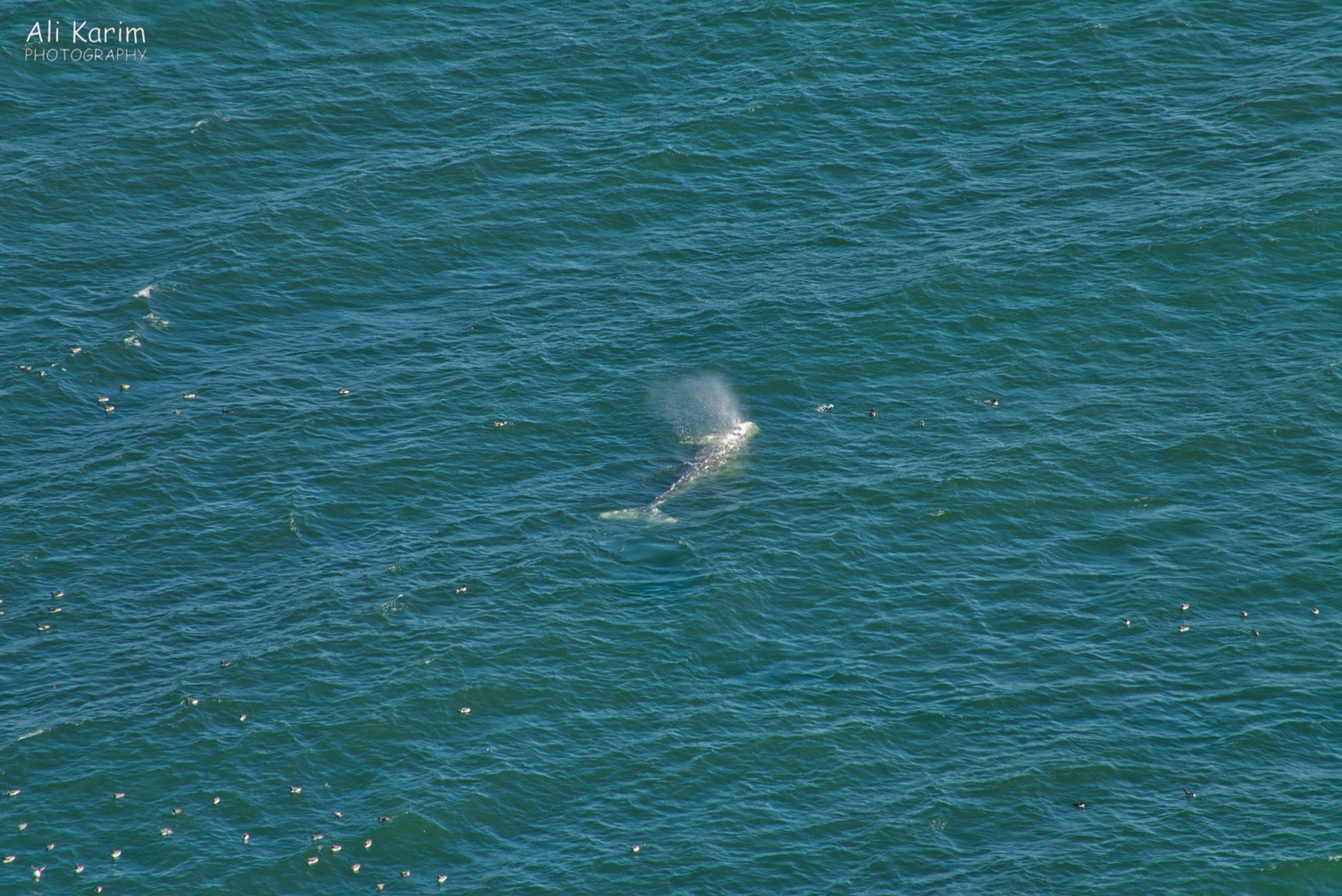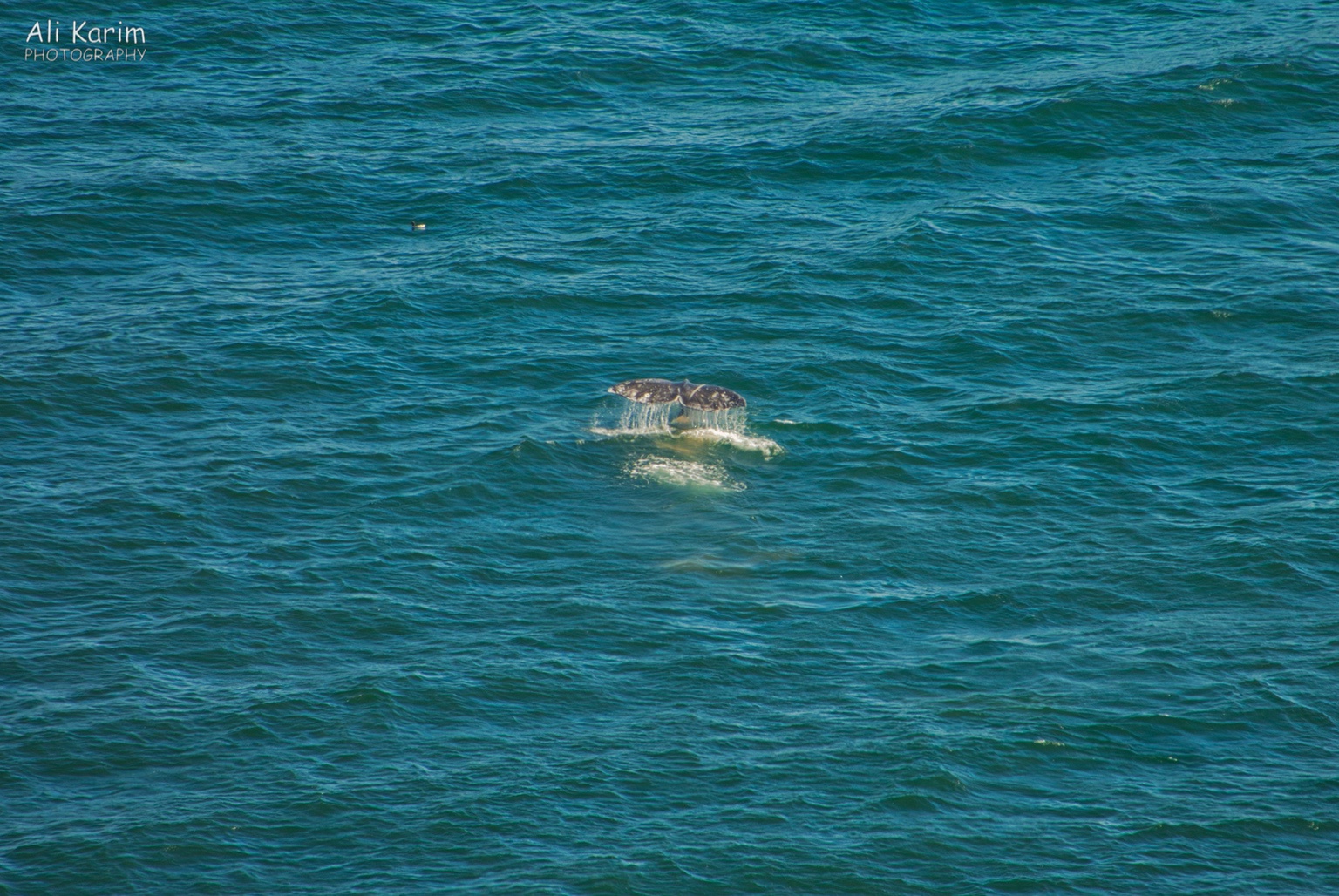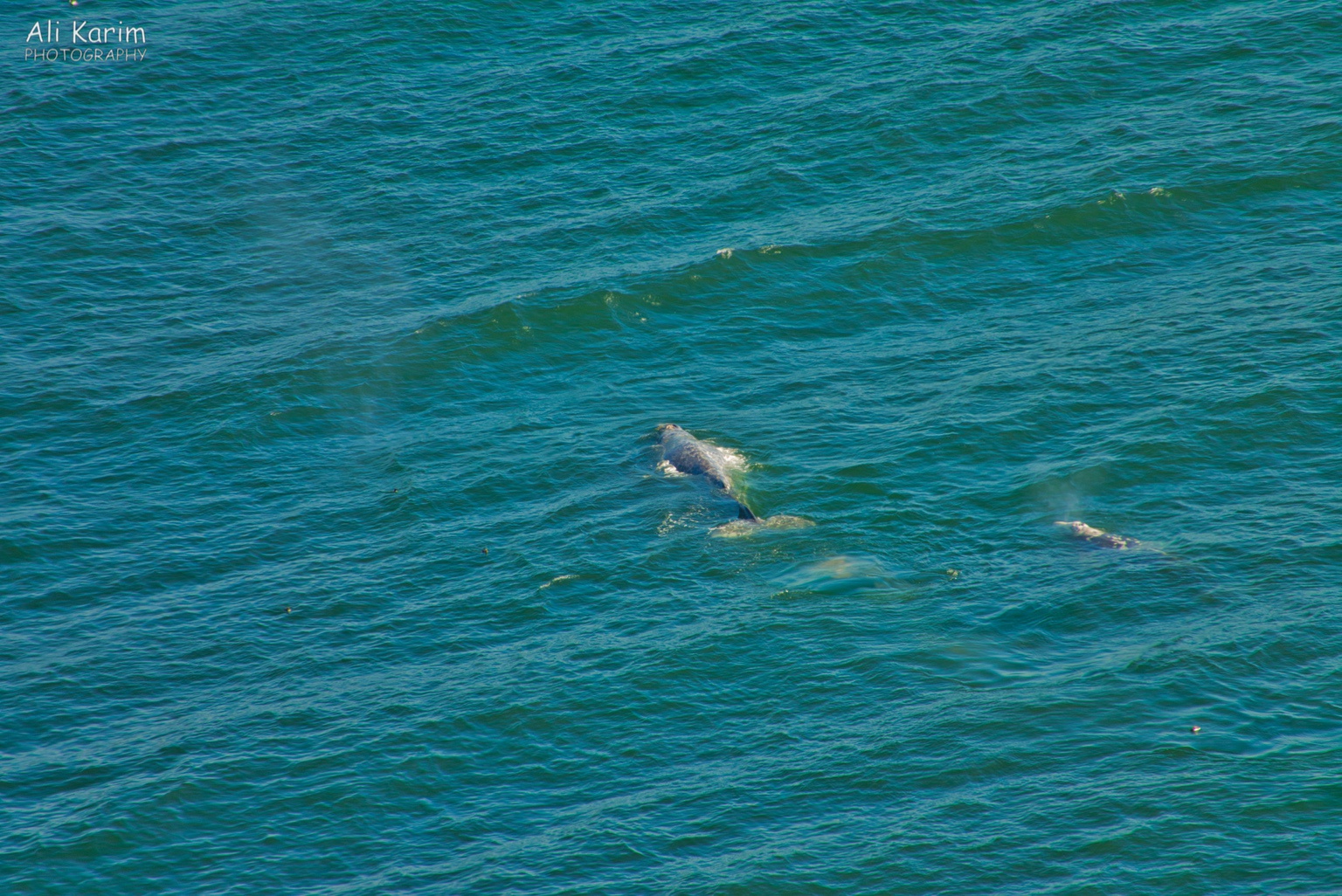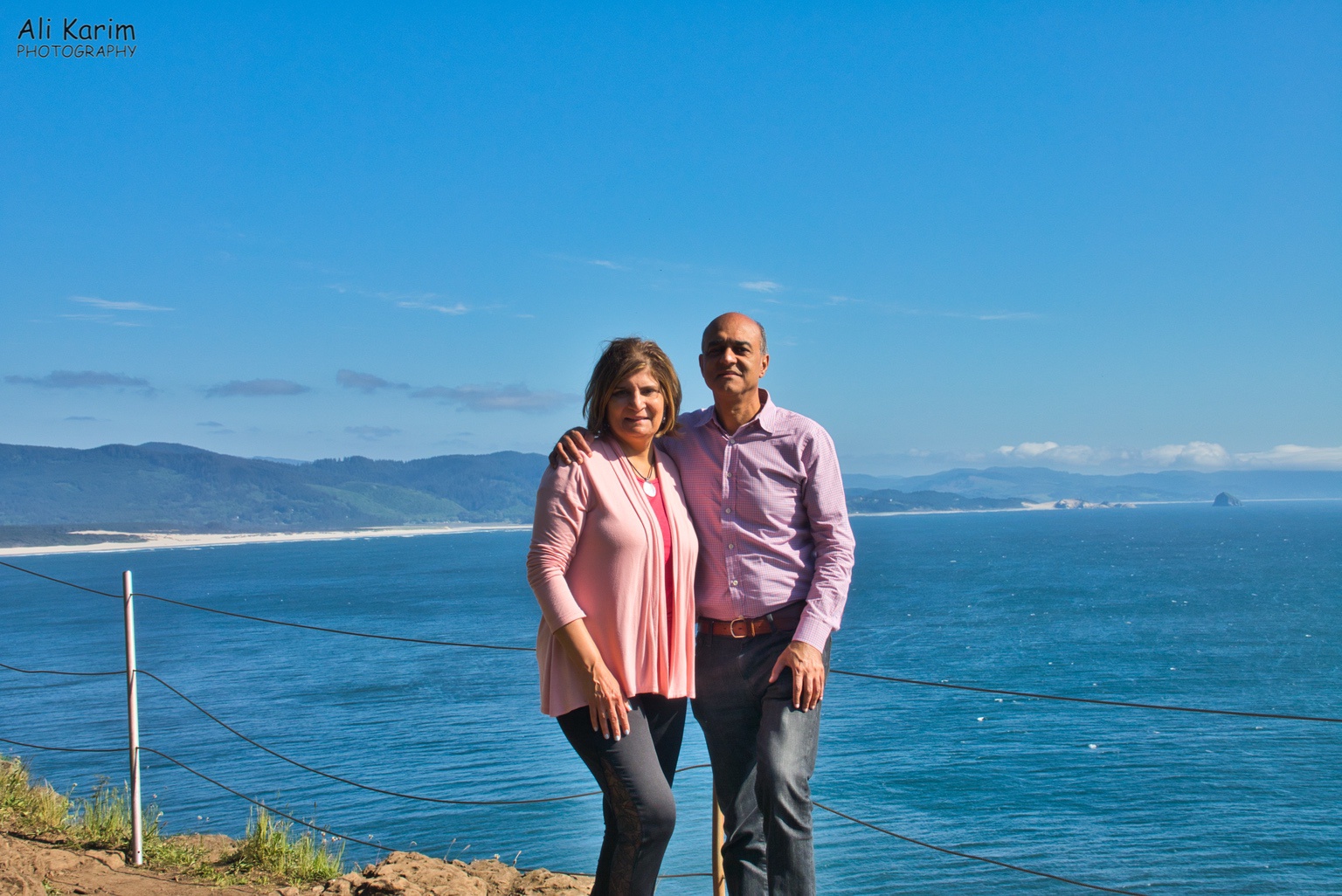 From here, we hiked back to the Trail head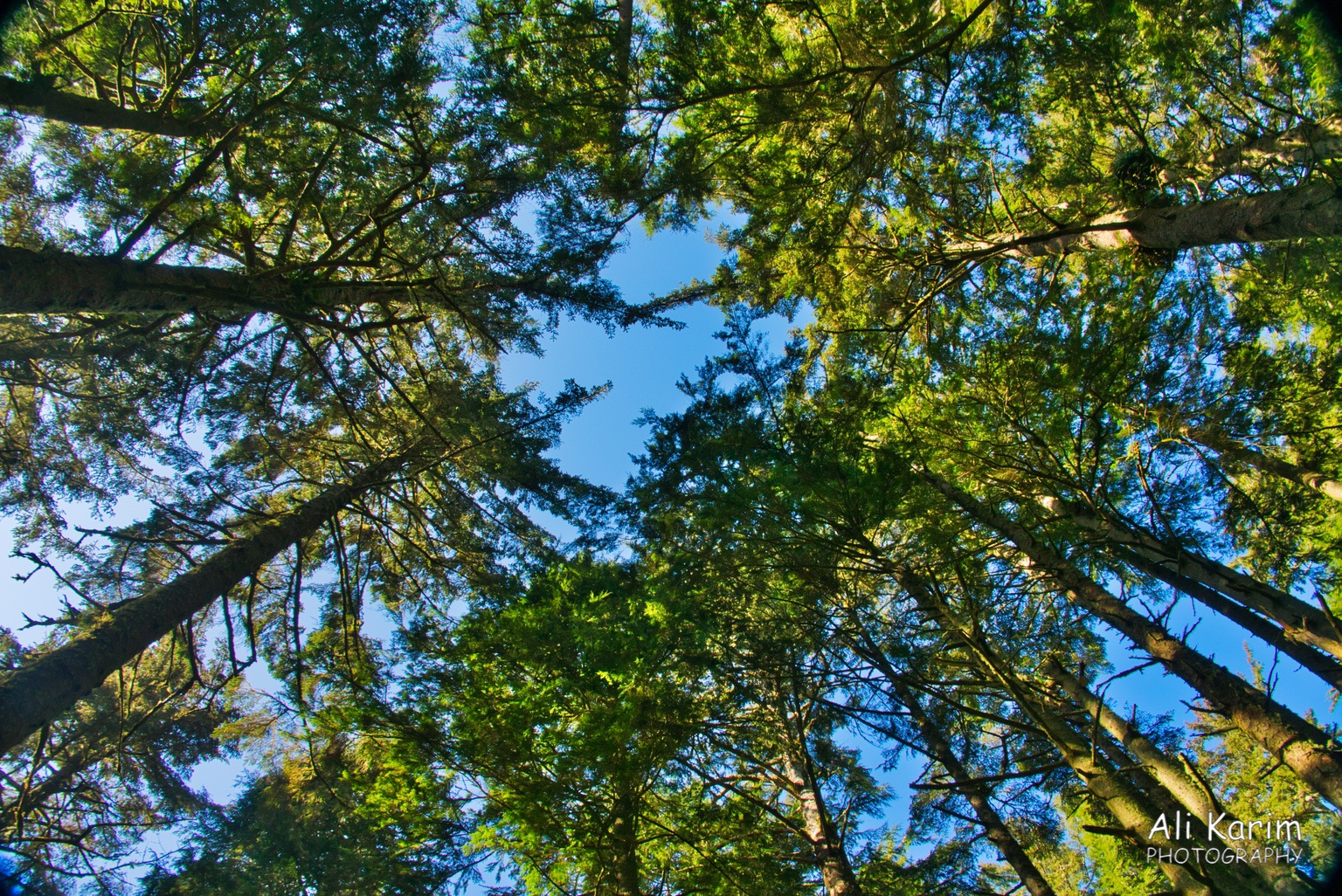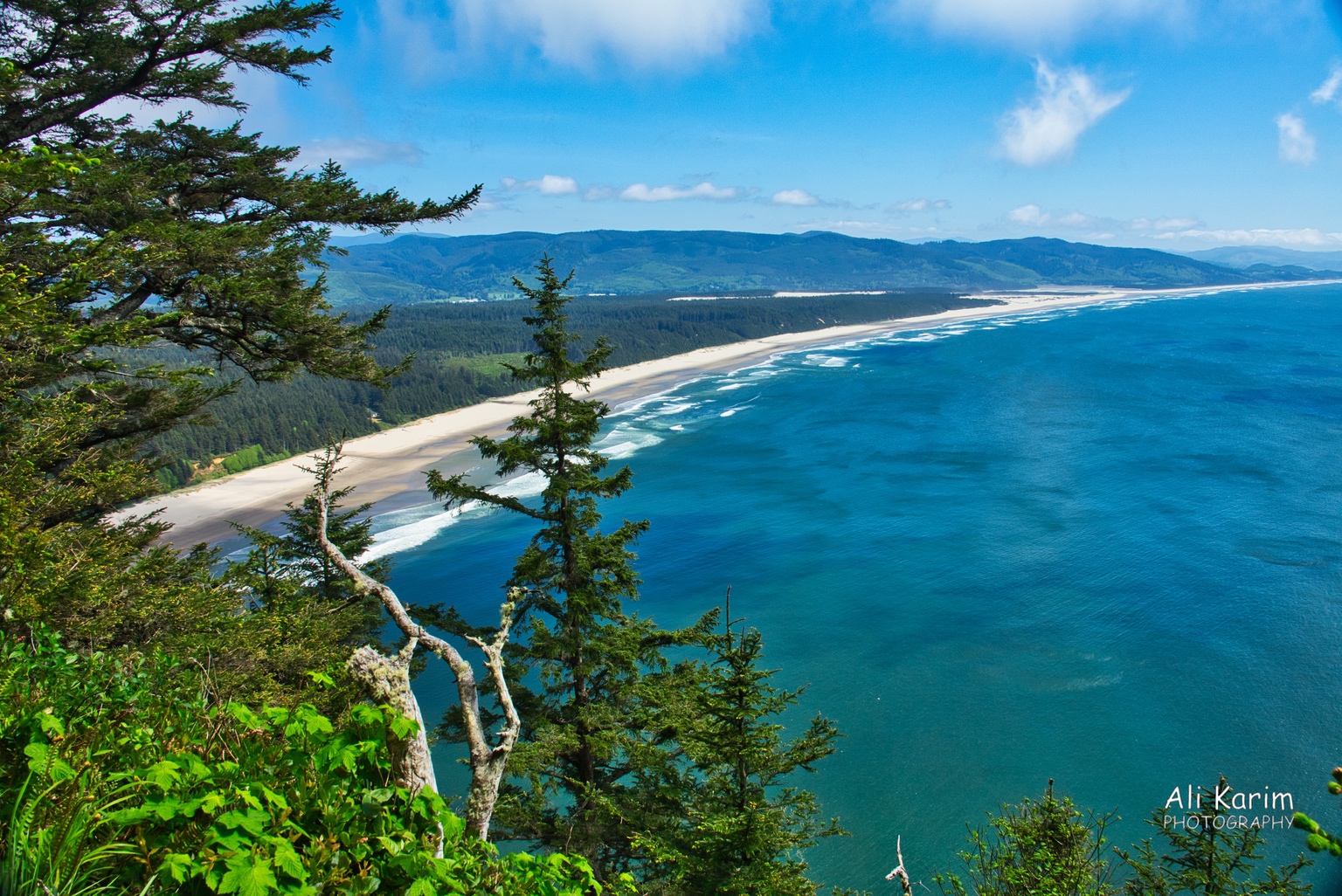 At the trailhead, got in the car and kept driving down the Oregon Coast Hwy 101 Freeway along the coast to Pacific City, where we stopped on the beach at the Pelican Pub & Brewery for a glass of wine on the beach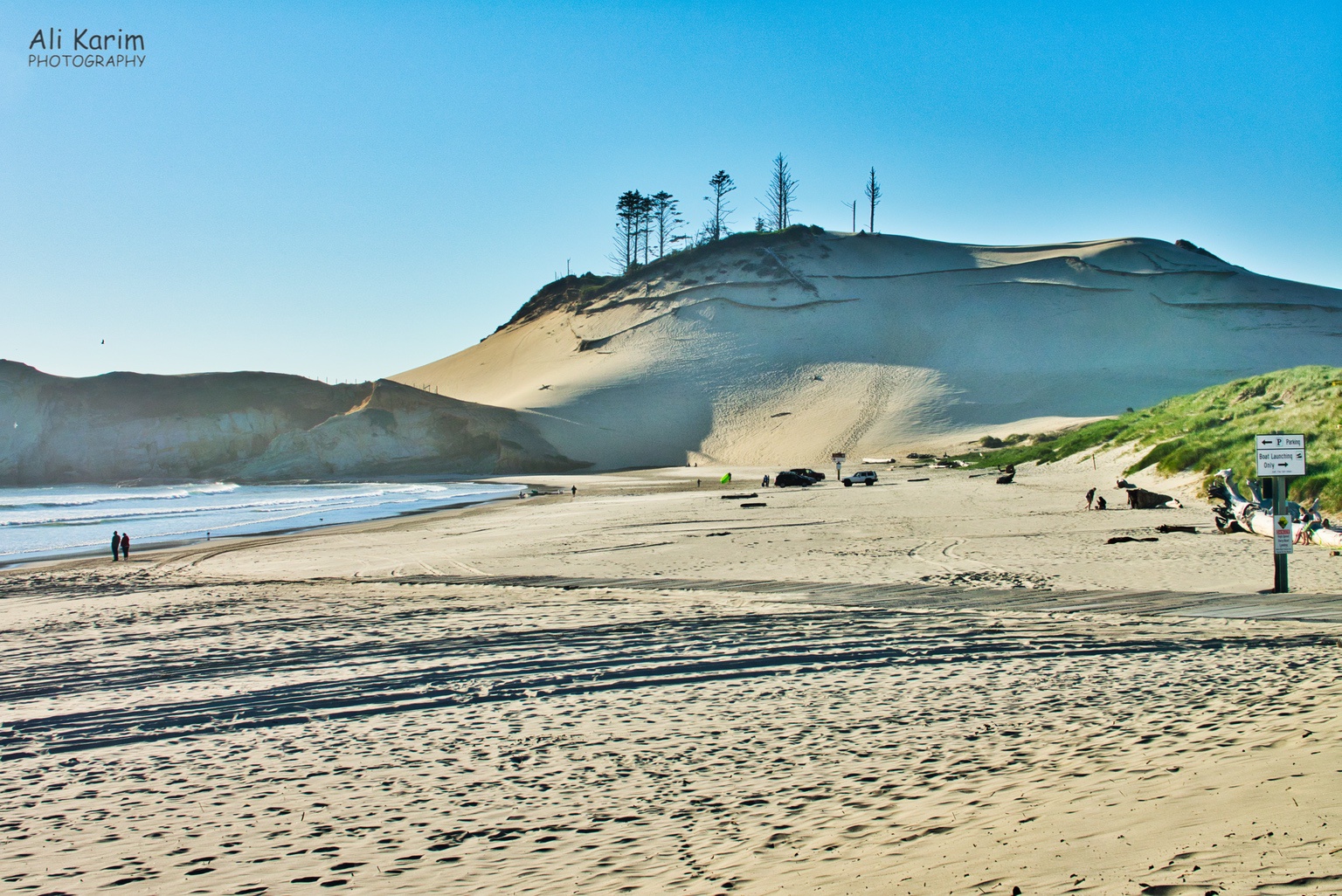 The Oregon coast along Hwy 101 is very beautiful with forests of evergreen trees just off the coast, and the coast is beautiful with very nice beaches and lots of State Parks everywhere along Hwy 101. There is logging going on, but they do this in small patches, and then regrow the confers, so the logging is sustainable. I believe the State of Oregon had decide a long time ago to keep this area of the coast for the people, and so they limited large scale development. So you see very few of the chains of hotels and stores here, and the developments along the coast are small towns, not huge mega-cities. The stores and restaurants are mostly small mom & pop stores. All this was very refreshing after coming from commercial America.
We kept driving south along the Oregon coast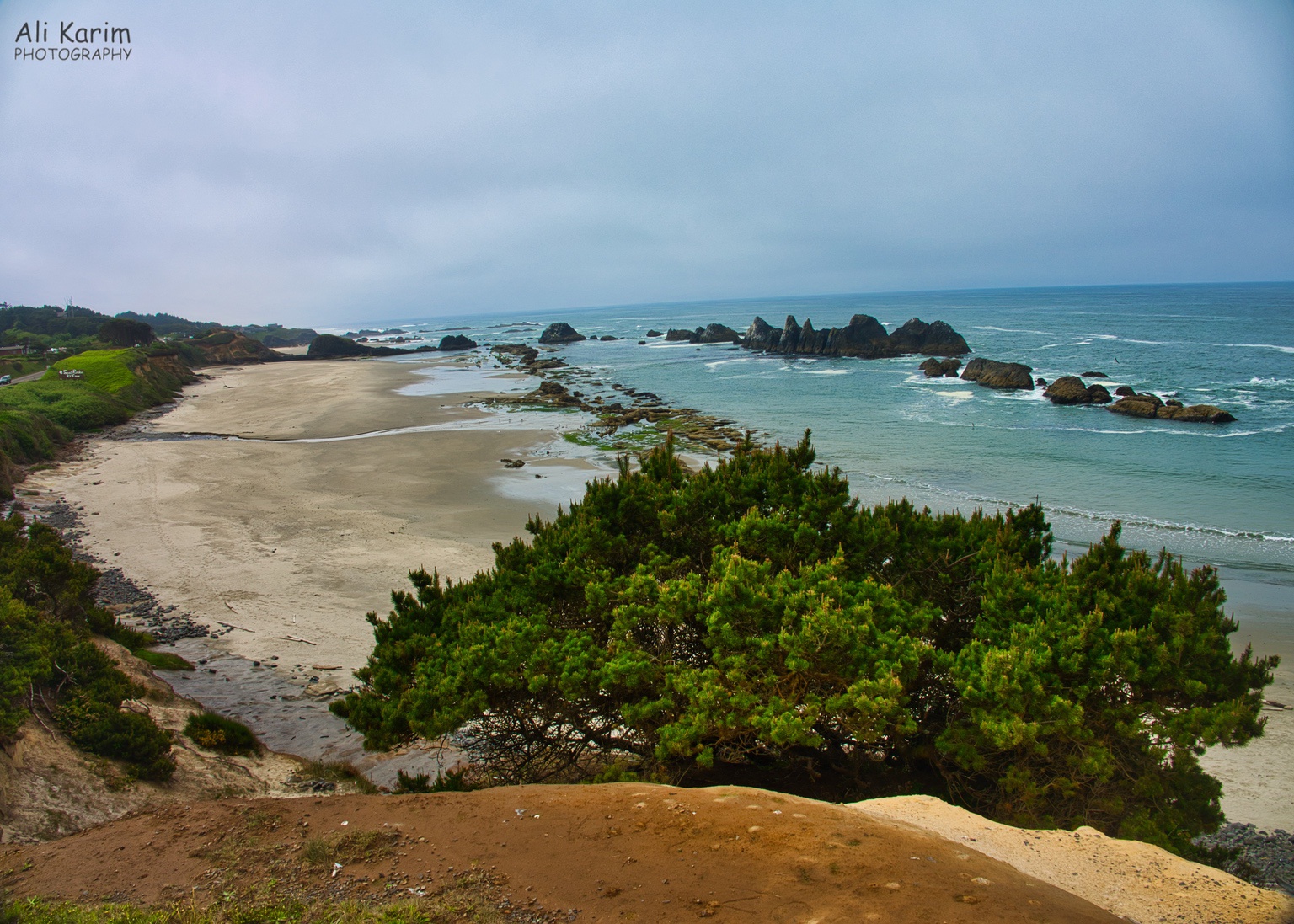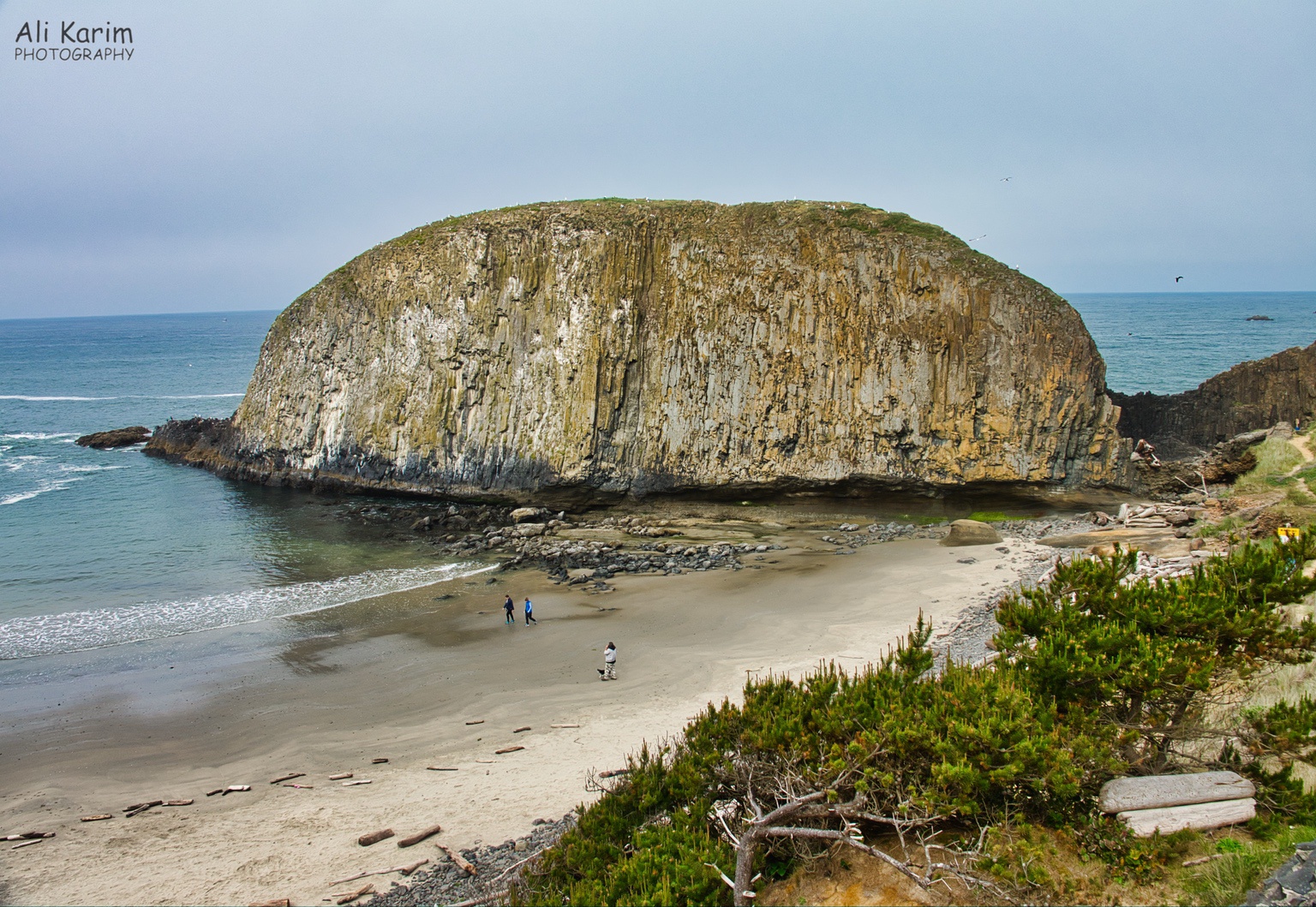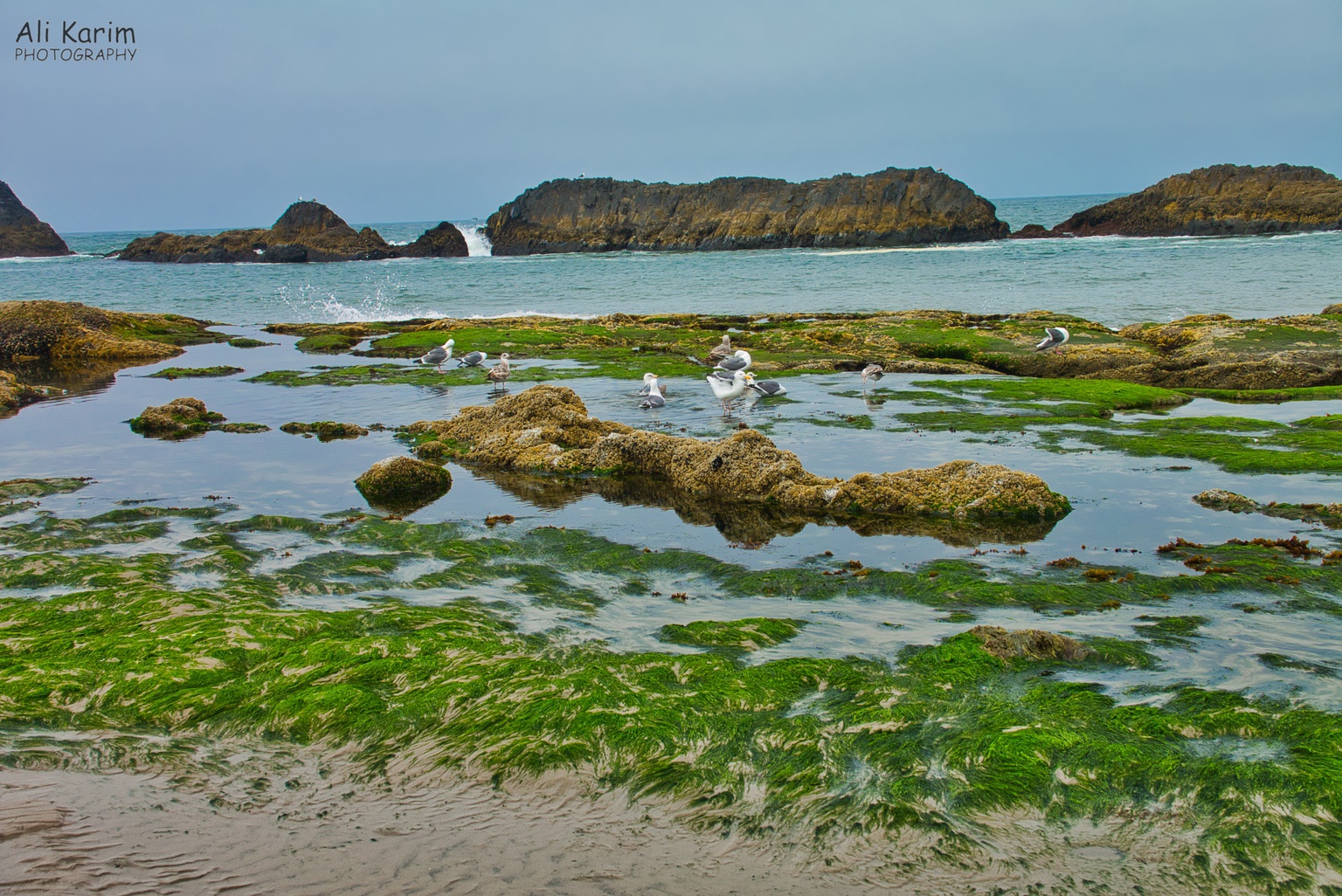 We stopped in Lincoln City for a fabulous meal of Clam Chowder and a Haddock dish at the BlackFish Café; another local restaurant.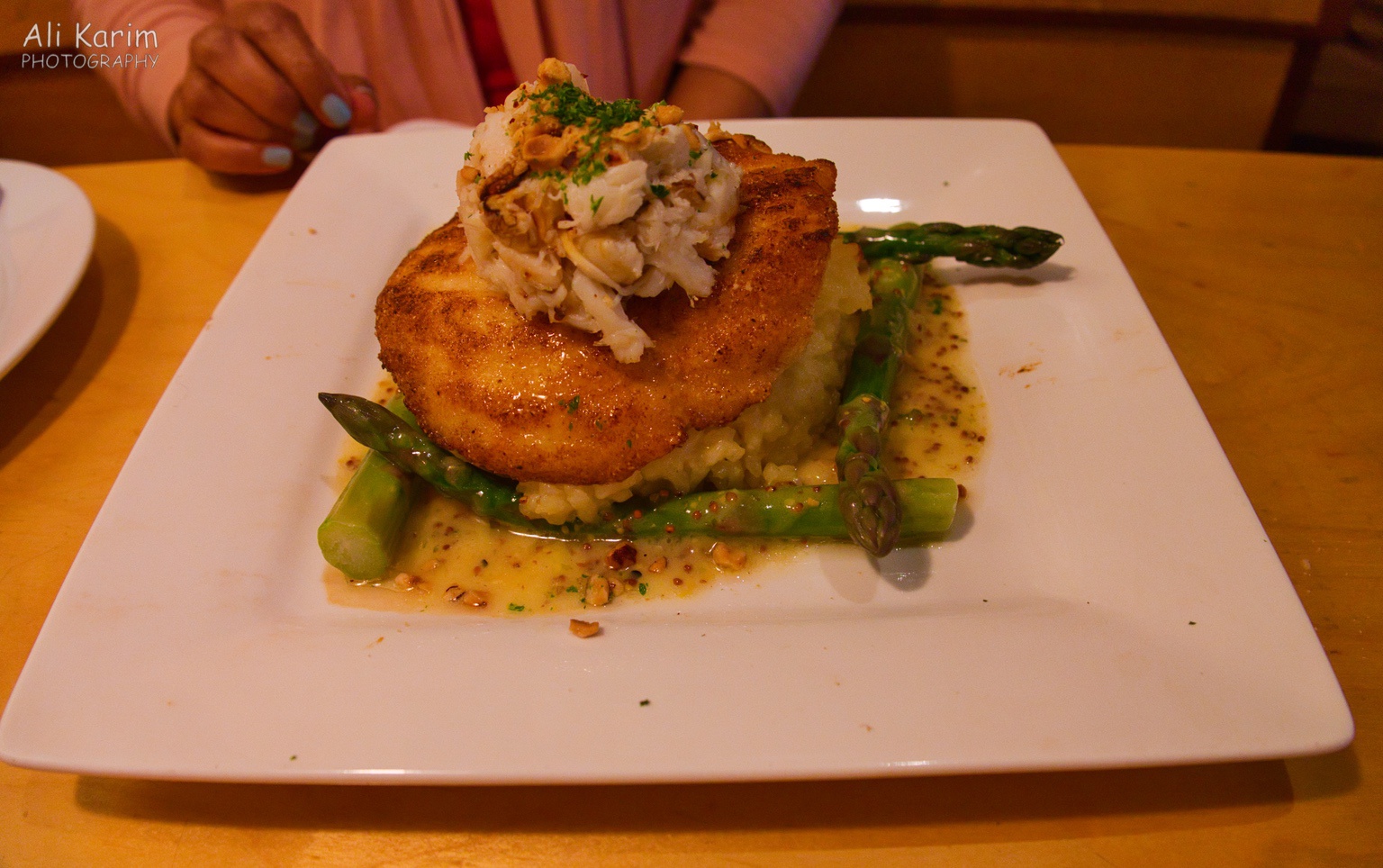 Decided that since it was now late evening, we needed to find a place to stay, so we booked the Holiday Inn (at a decent rate) nearby in Newport. Drove to Newport, and called it a day; a very nice wonderful day.
Next day, we continued driving south past Holiday Beach, Seal Rock, Bayshore, Walport and stopped at Yachats; below are some scenes from this section of Hwy 101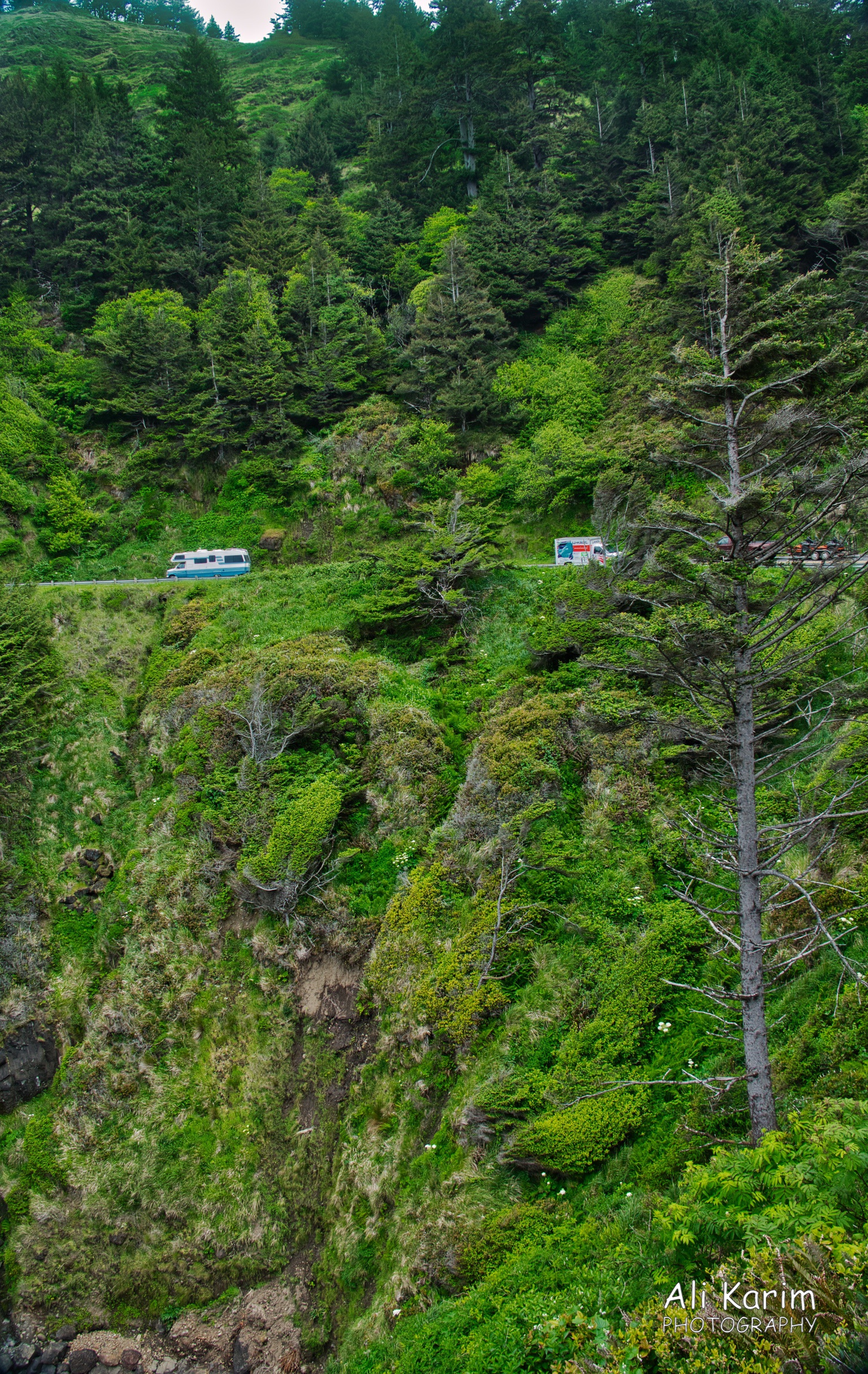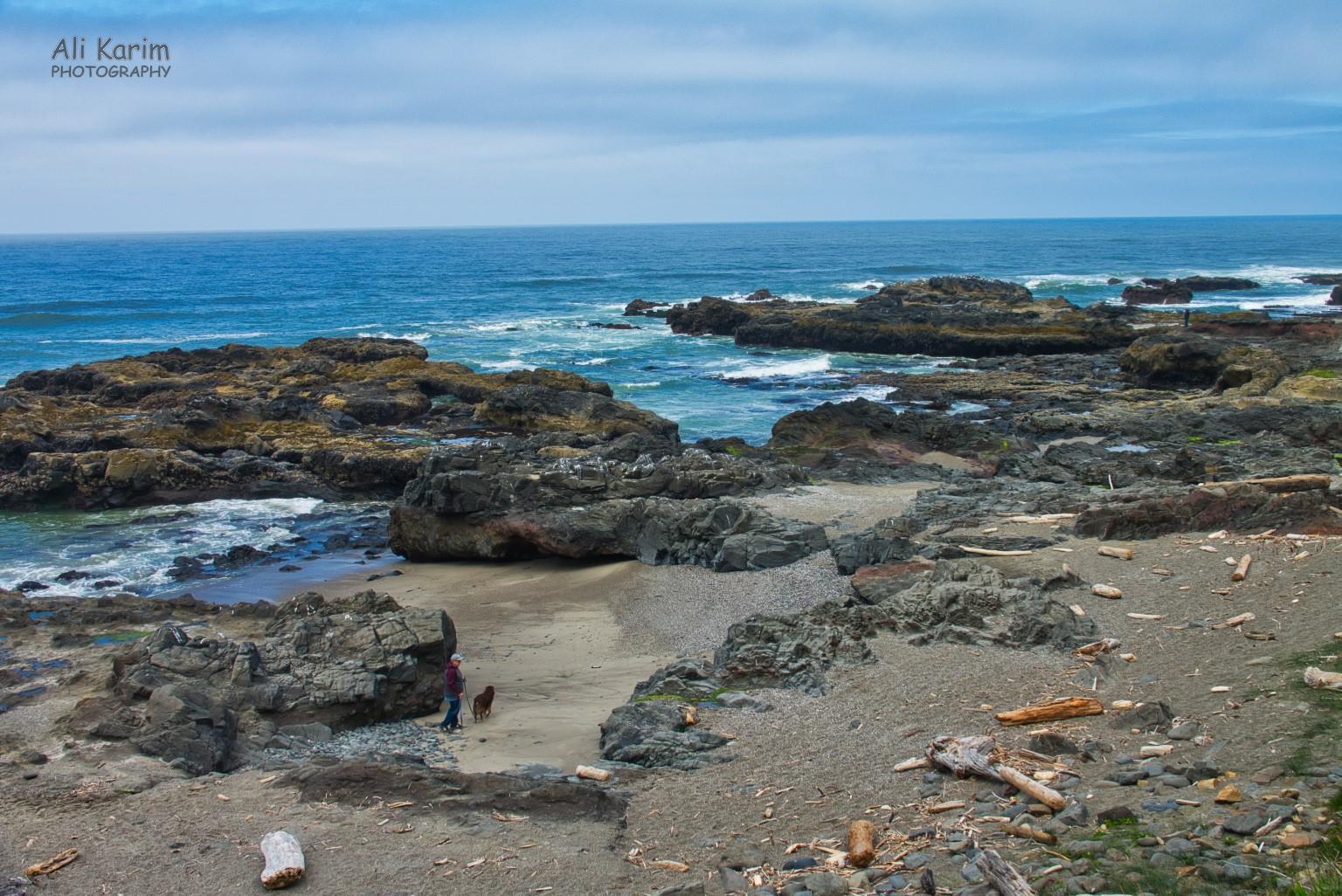 We then turned back to go up north back to Cannon beach area as we had not spent much time there, and so we drove back to Newport, where we had seen a nice Fish & Chips place for lunch. However, we missed the turnoff, and instead, ended up in Newport harbor, which was where all the fishing boats sheltered and tied up in the Bay. This area turned out to be very nice with a working fishing port, with nice restaurants and shops.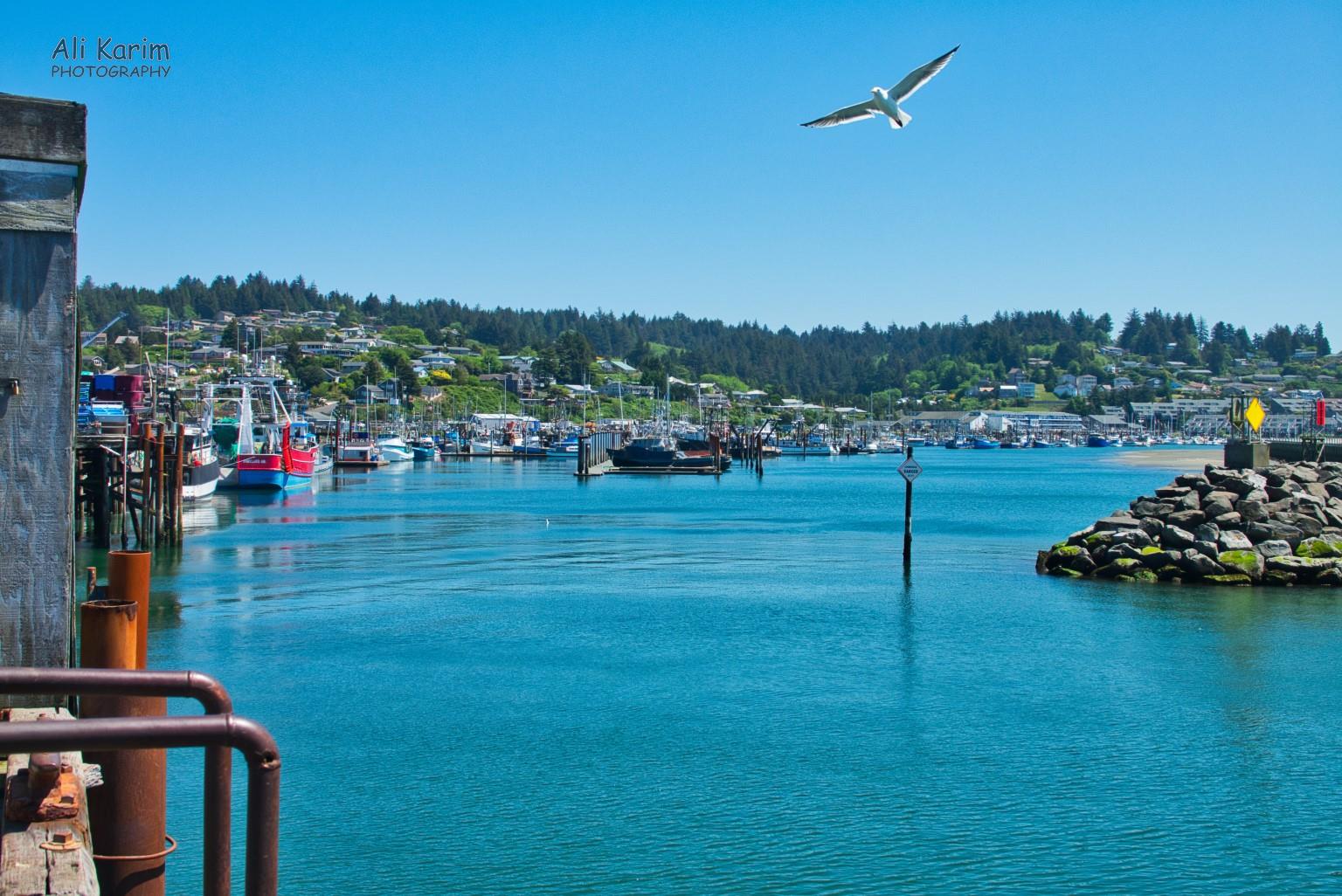 After walking around a little, we stopped at the Clearwater Restaurant, where we got a table outdoors on the patio, overlooking a colony of sea lions sunning themselves and grunting away; and had a great Haddock Fish & Chips lunch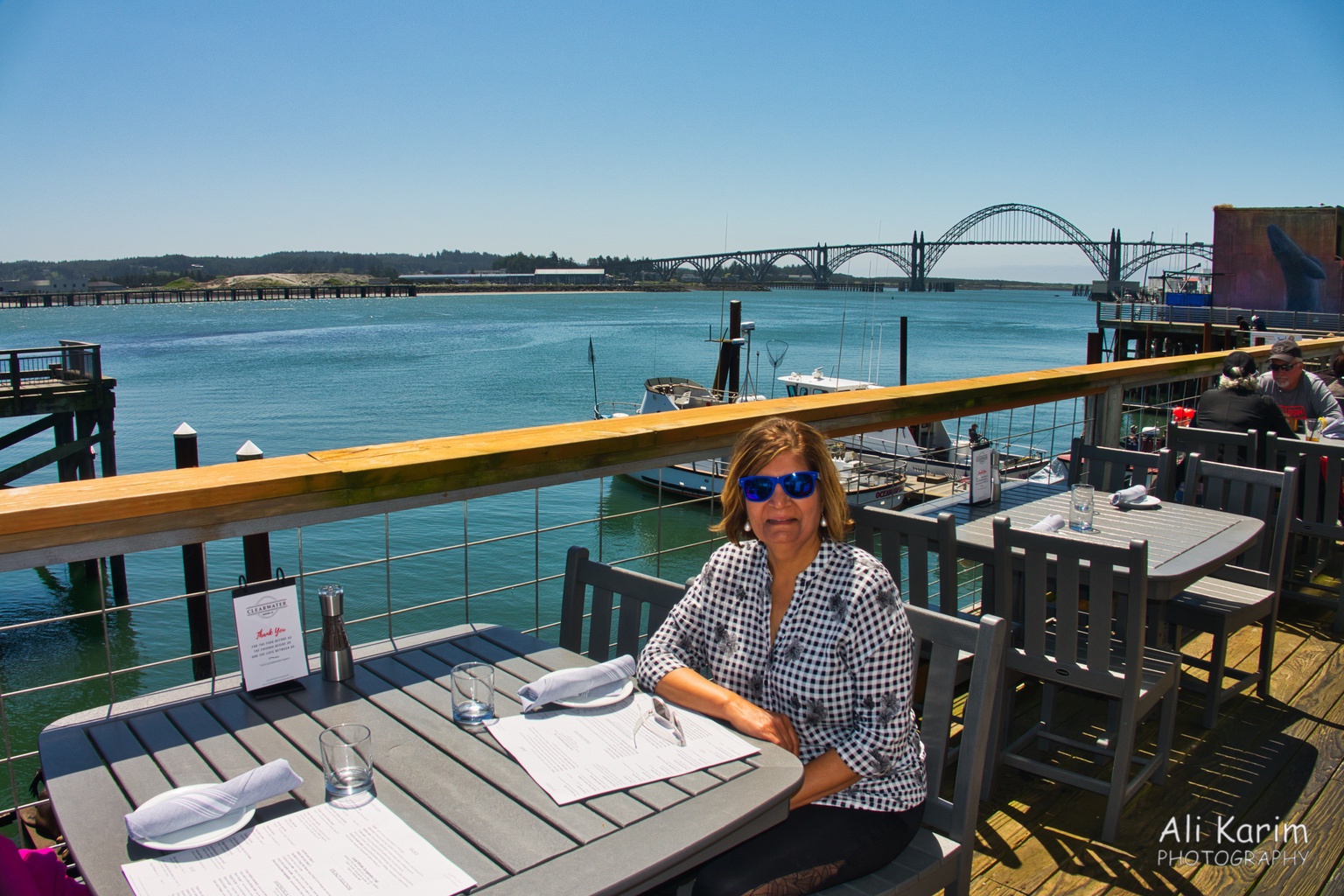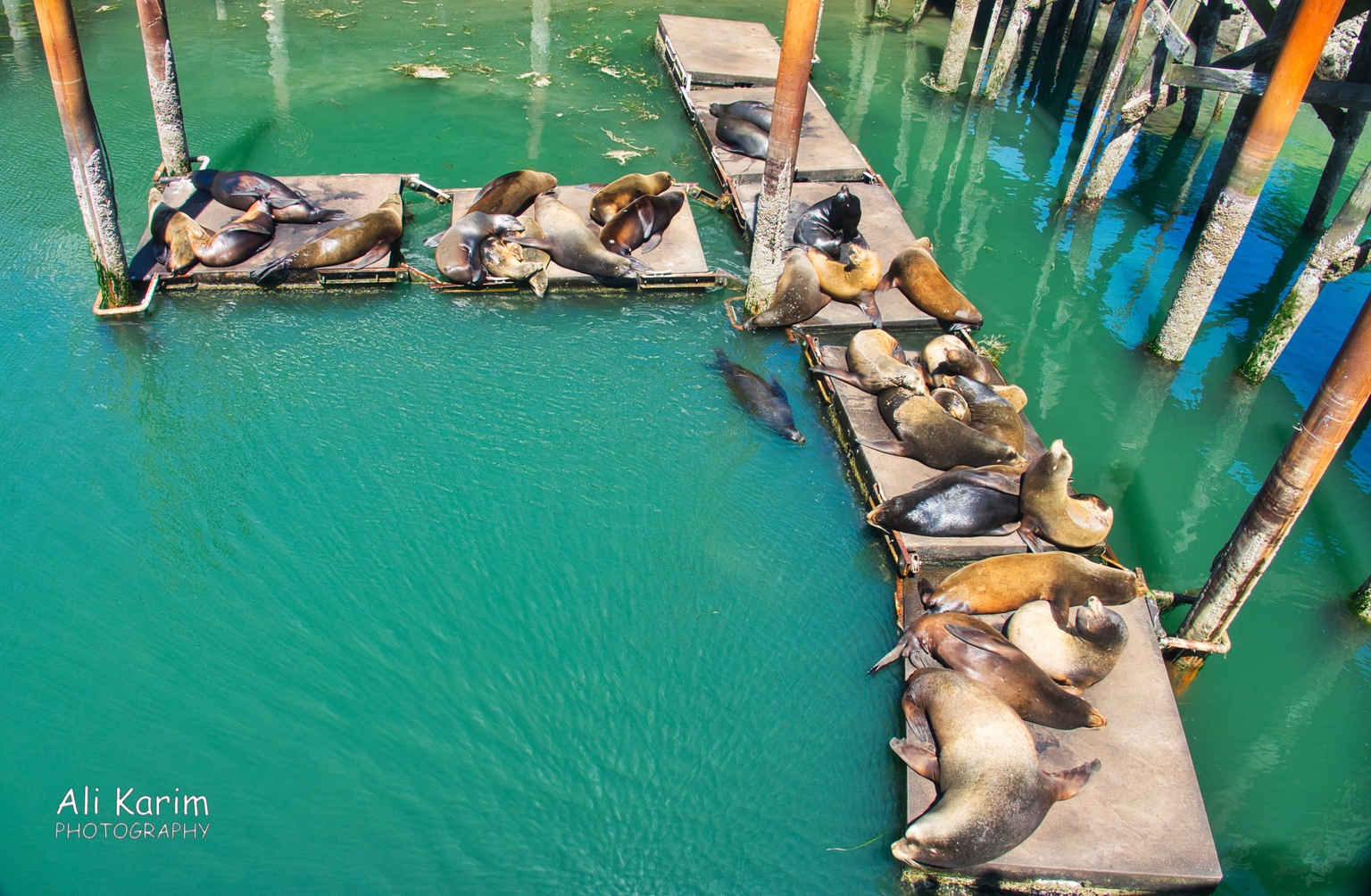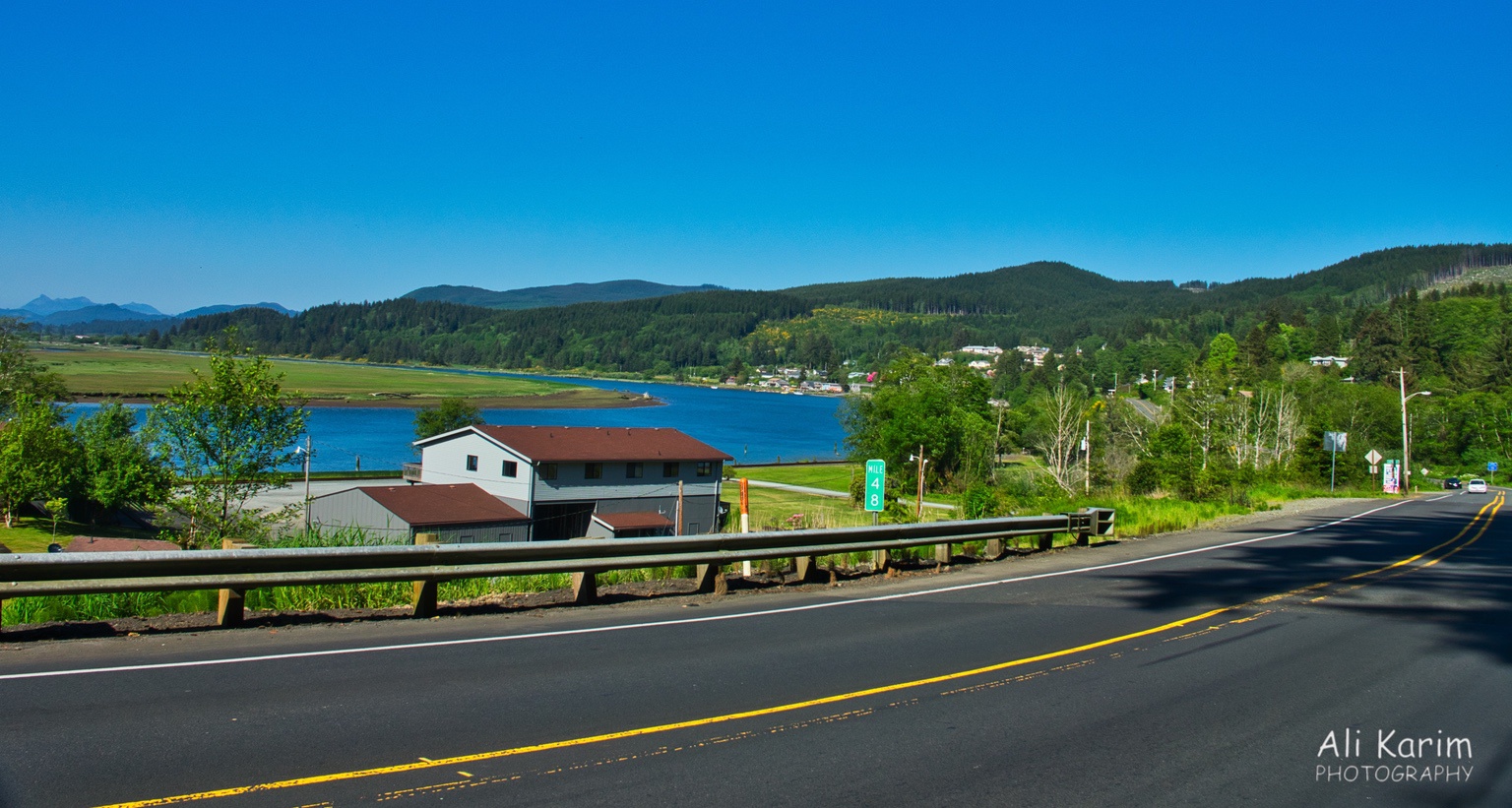 After lunch, we go back on the road, and arrived at Cannon Beach, and had an early dinner and then went to the beach for a walk and to witness the sunset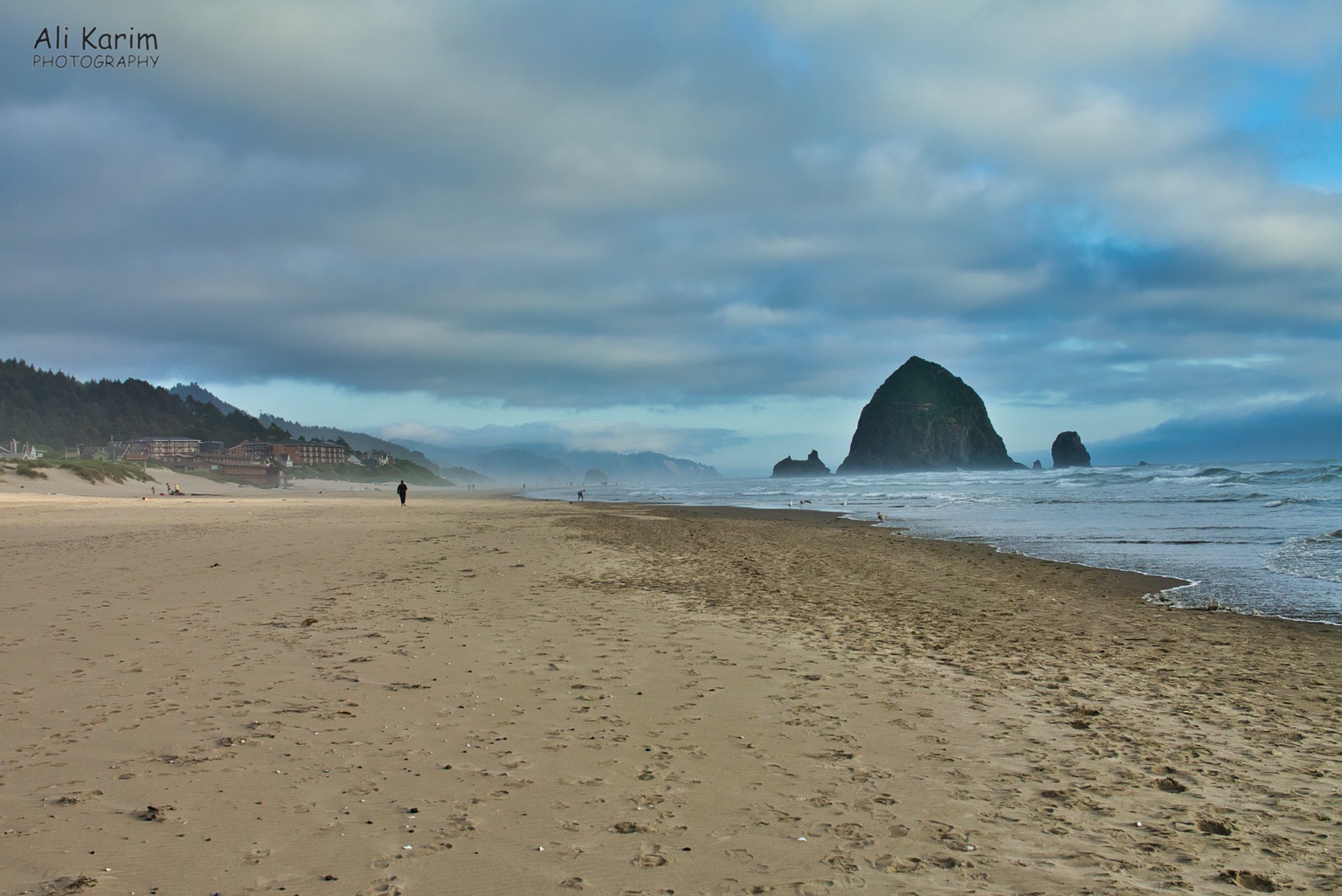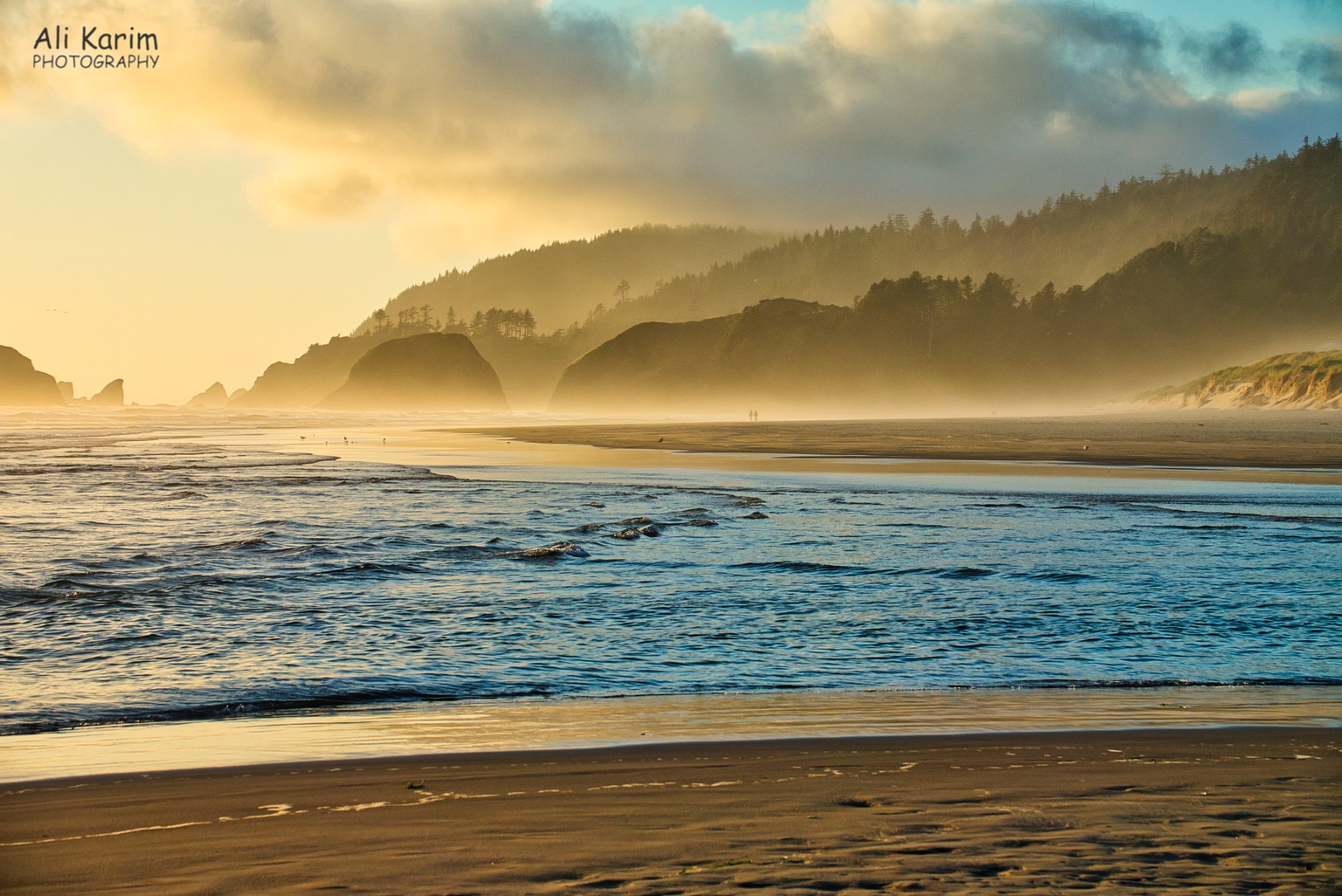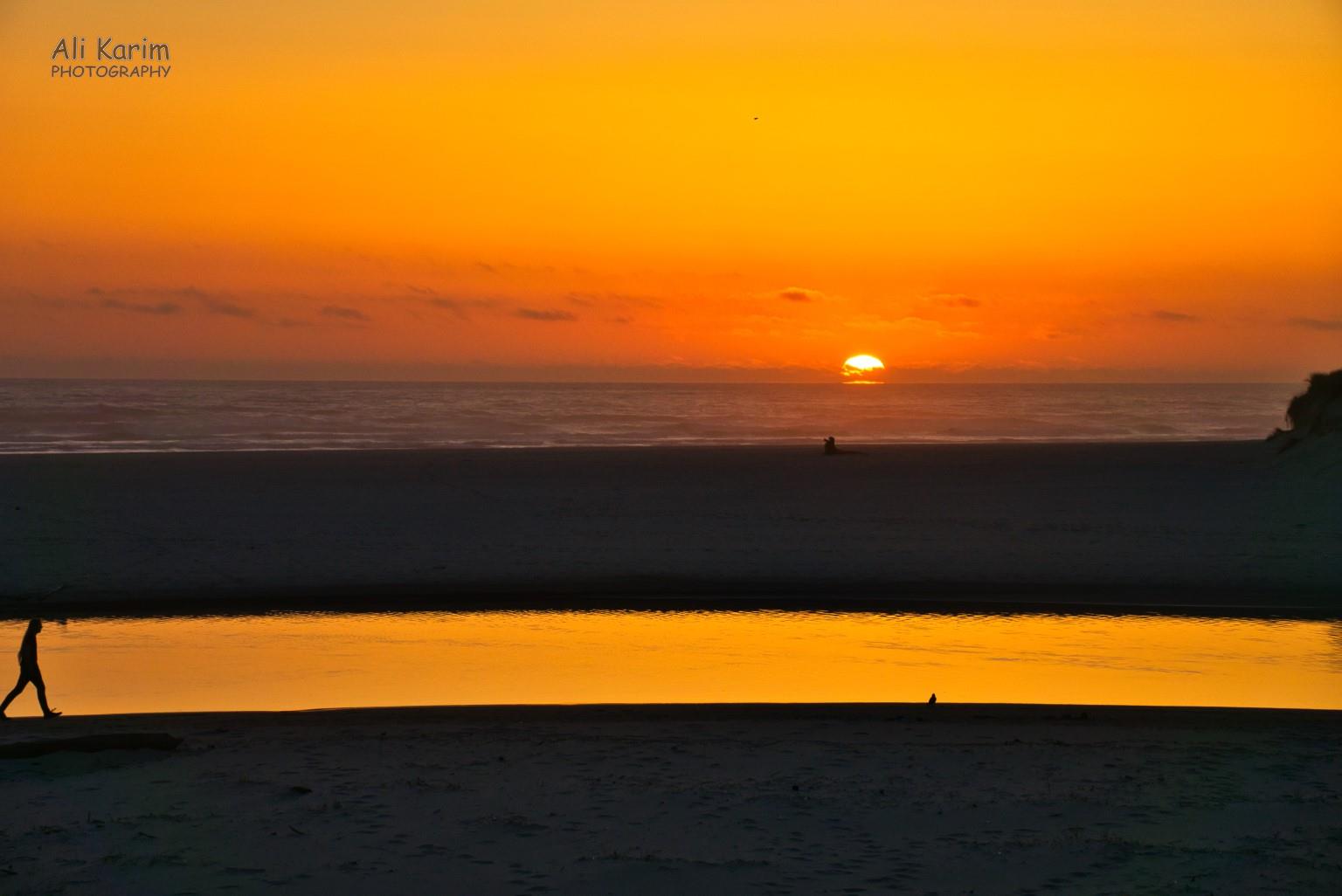 After sunset, we drove back to Portland, and caught the Red Eye flight back to reality.
This stretch of the Oregon coast we visited was very nice, clean, and not commercialized, which was refreshing. Definitely recommended.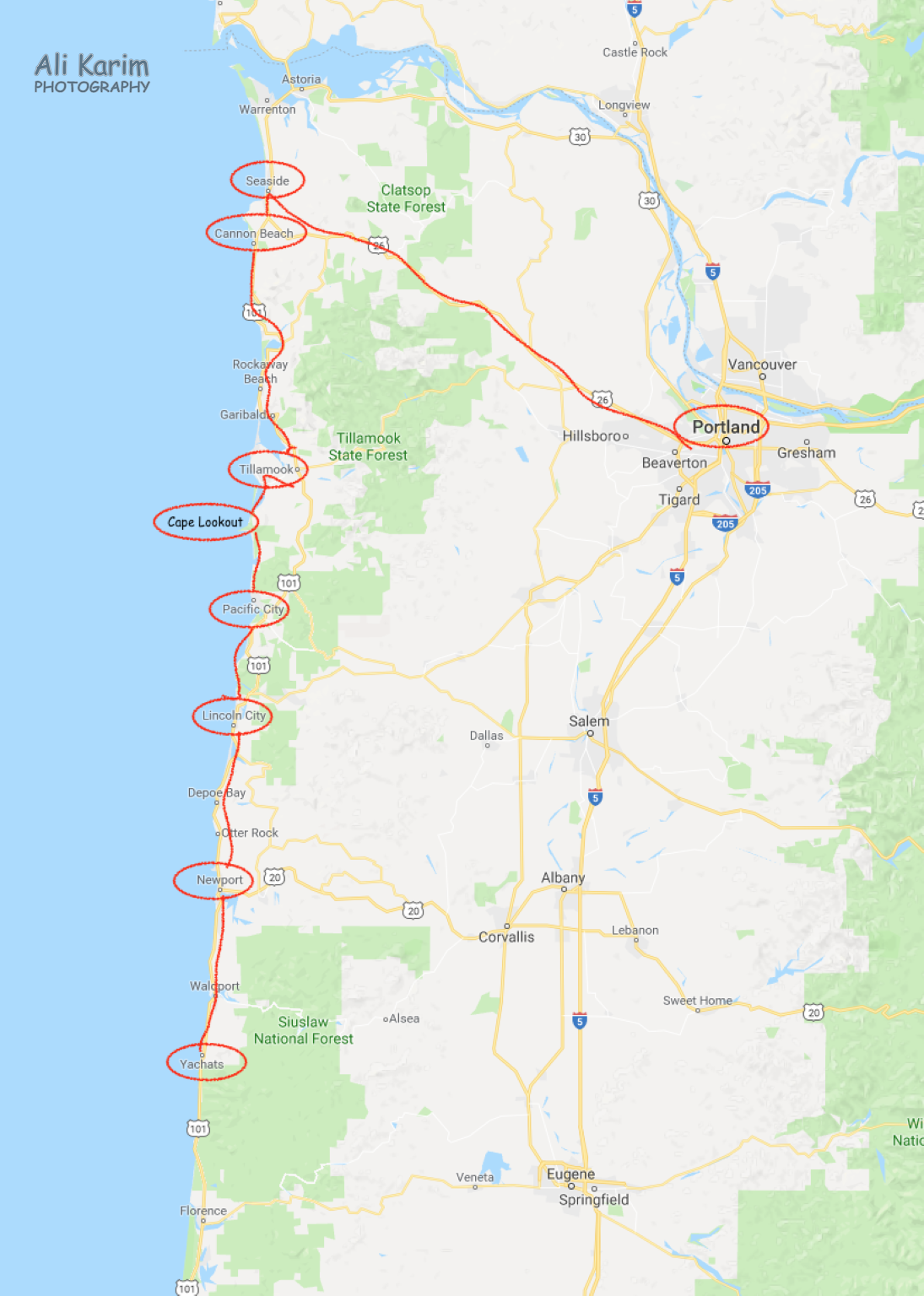 This entry was posted in
North America
,
Oregon