Mexico City, Mexico, Dec 2019
After our long trip through Central Asia (Kyrgyzstan, Tajikistan, Uzbeksitan) in Sept-Oct 2019, we decided to spend 2019-2020 New Year's eve timeframe to explore Mexico City. We stayed initially at the Intercontinental Hotel in the Polanco area; which was a nice, upscale, area.
Mexico City is the capital and largest city of Mexico, as well as the most populous city in North America. It is located in the Valley of Mexico (Valle de México), a large valley in the high plateaus in the center of Mexico, at an altitude of 7,350 ft. The population of Greater Mexico City is approx. 22 million, which makes it the sixth-largest metropolitan area in the world, the second-largest urban agglomeration in the Western Hemisphere (behind São Paulo, Brazil), and the largest Spanish-speaking city in the world.
Mexico's capital is both the oldest capital city in the Americas and one of two founded by indigenous people. The city was originally built on a group of islands in Lake Texcoco by the Mexica (Azteca) in 1325 as Tenochtitlan. It was almost completely destroyed in the 1521 Siege of Tenochtitlan and subsequently redesigned and rebuilt in accordance with the Spanish urban standards. In 1524, the municipality of Mexico City was established. Mexico City was the political, administrative, and financial center of a major part of the Spanish colonial empire. After independence from Spain was achieved, the Mexico City federal district was created in 1824. On 29 January 2016, it ceased to be the Federal District (D.F.) and is now officially known as Ciudad de México (or CDMX)
Some images of parts of Mexico City we visited are below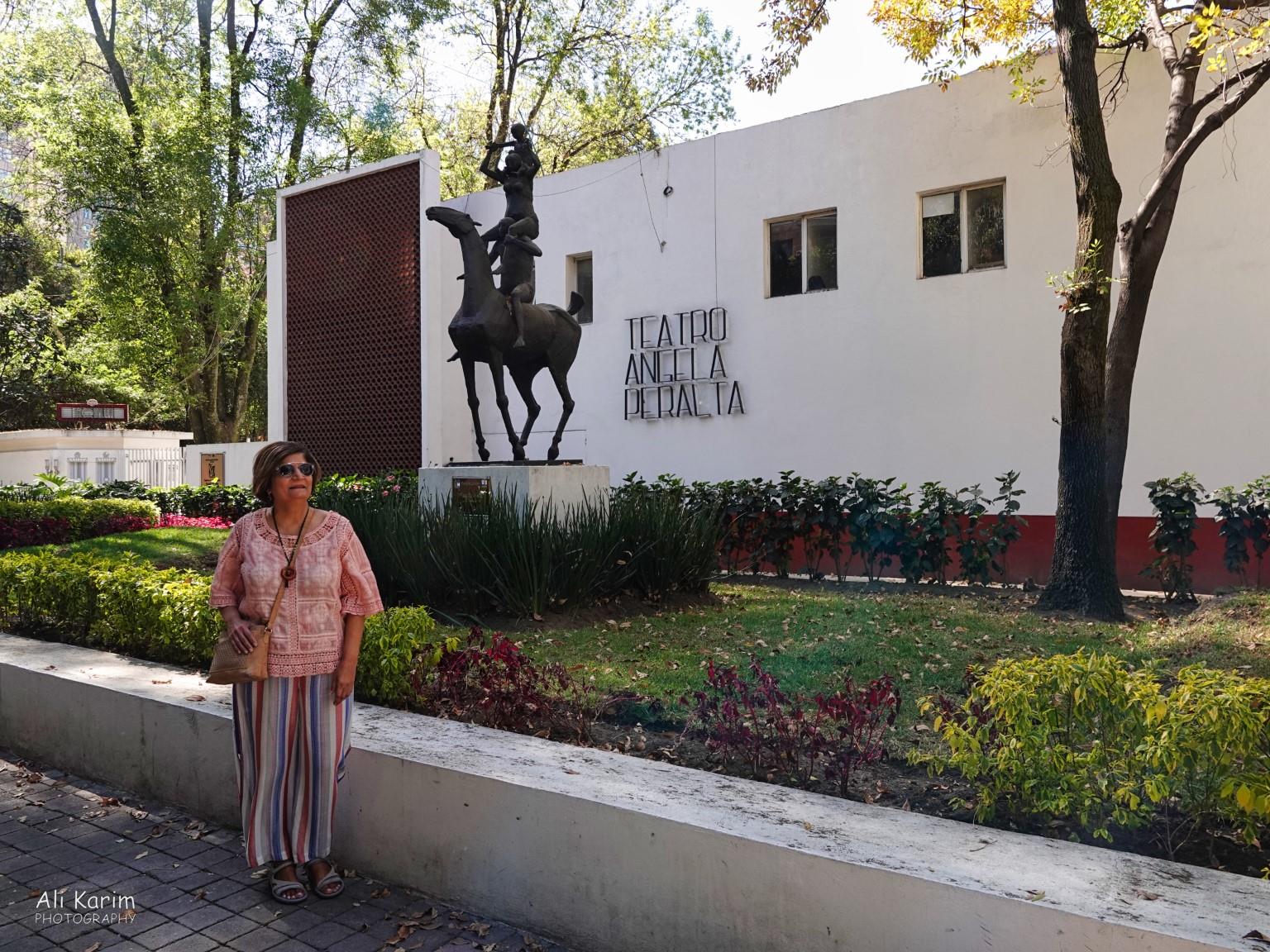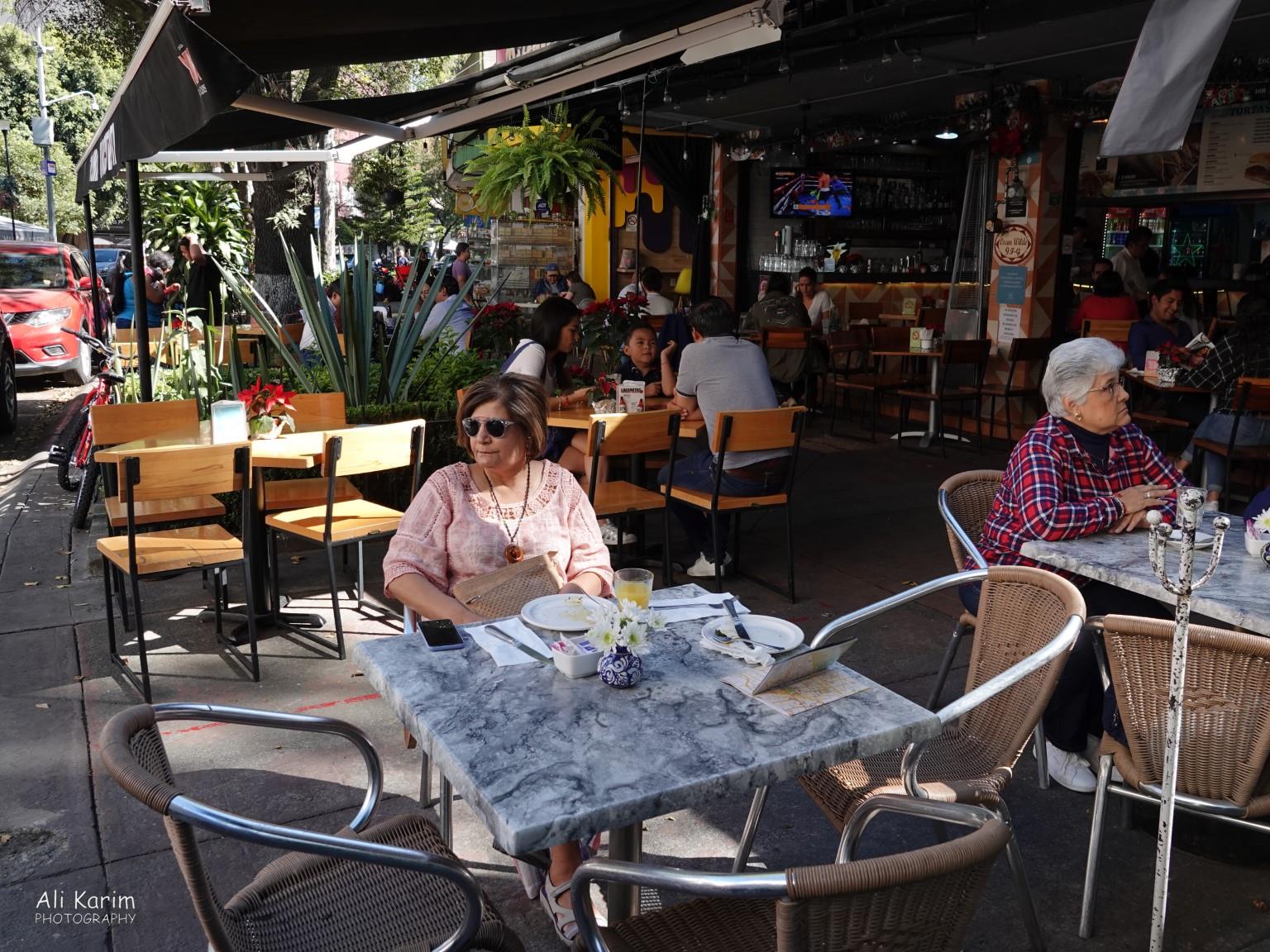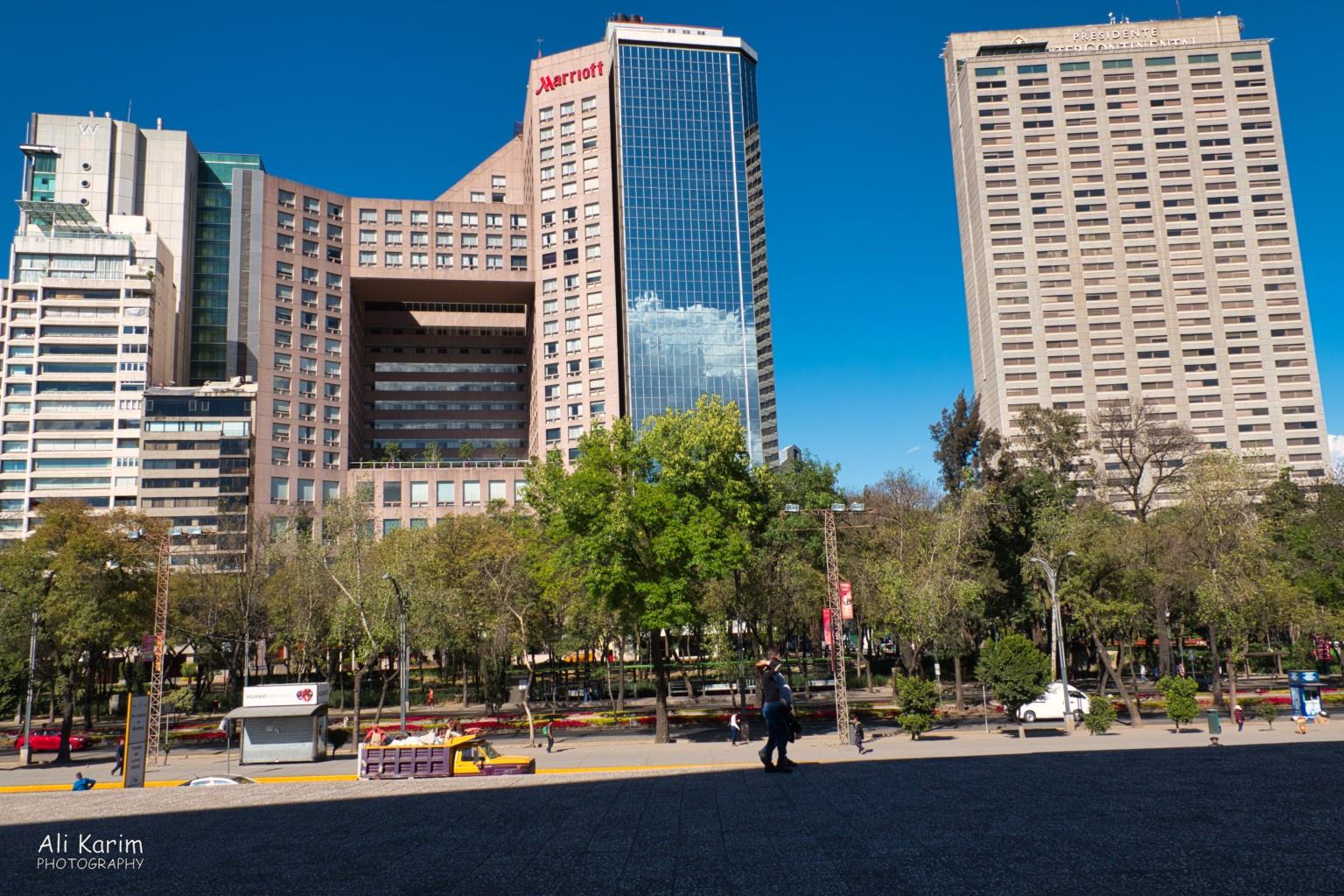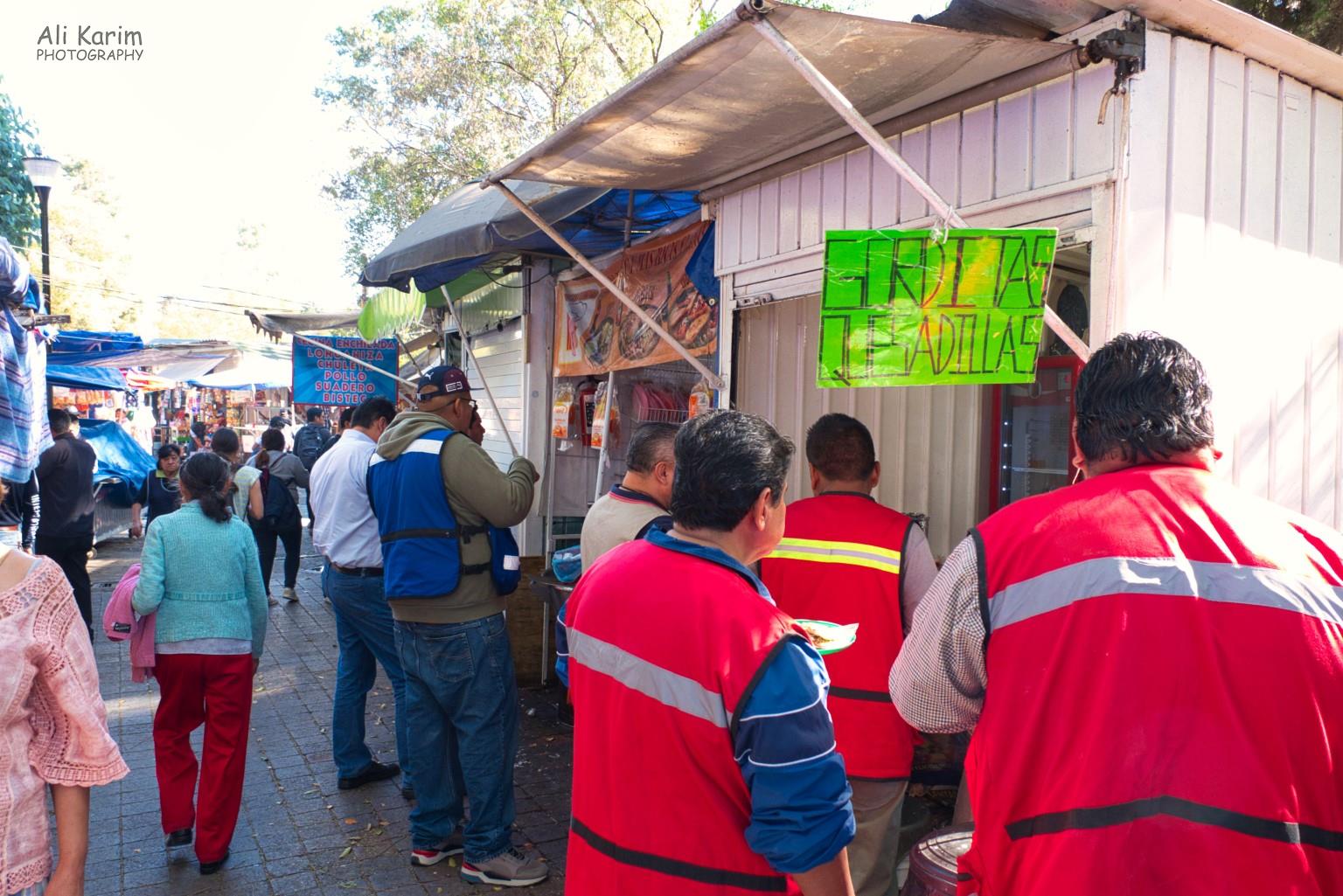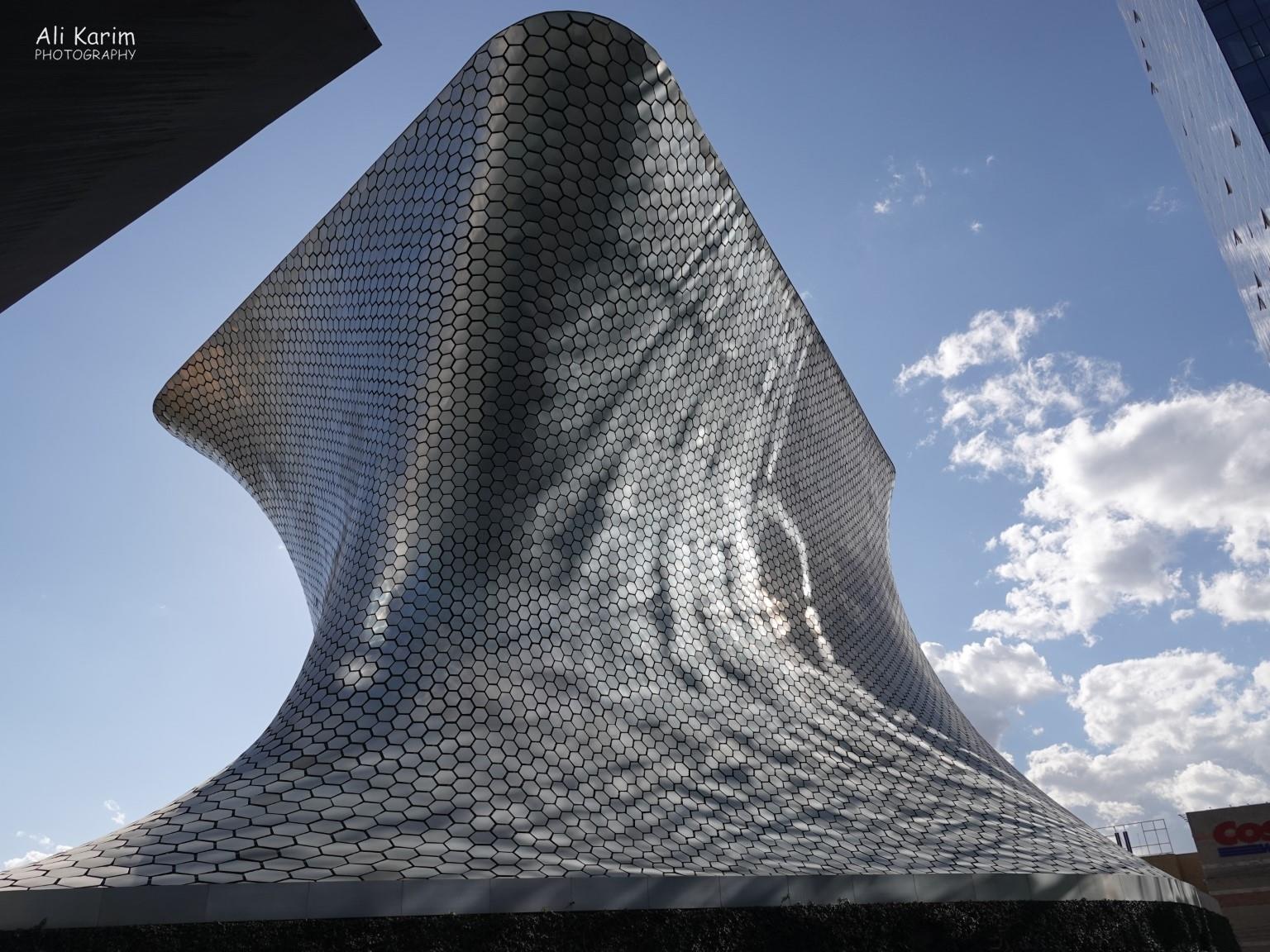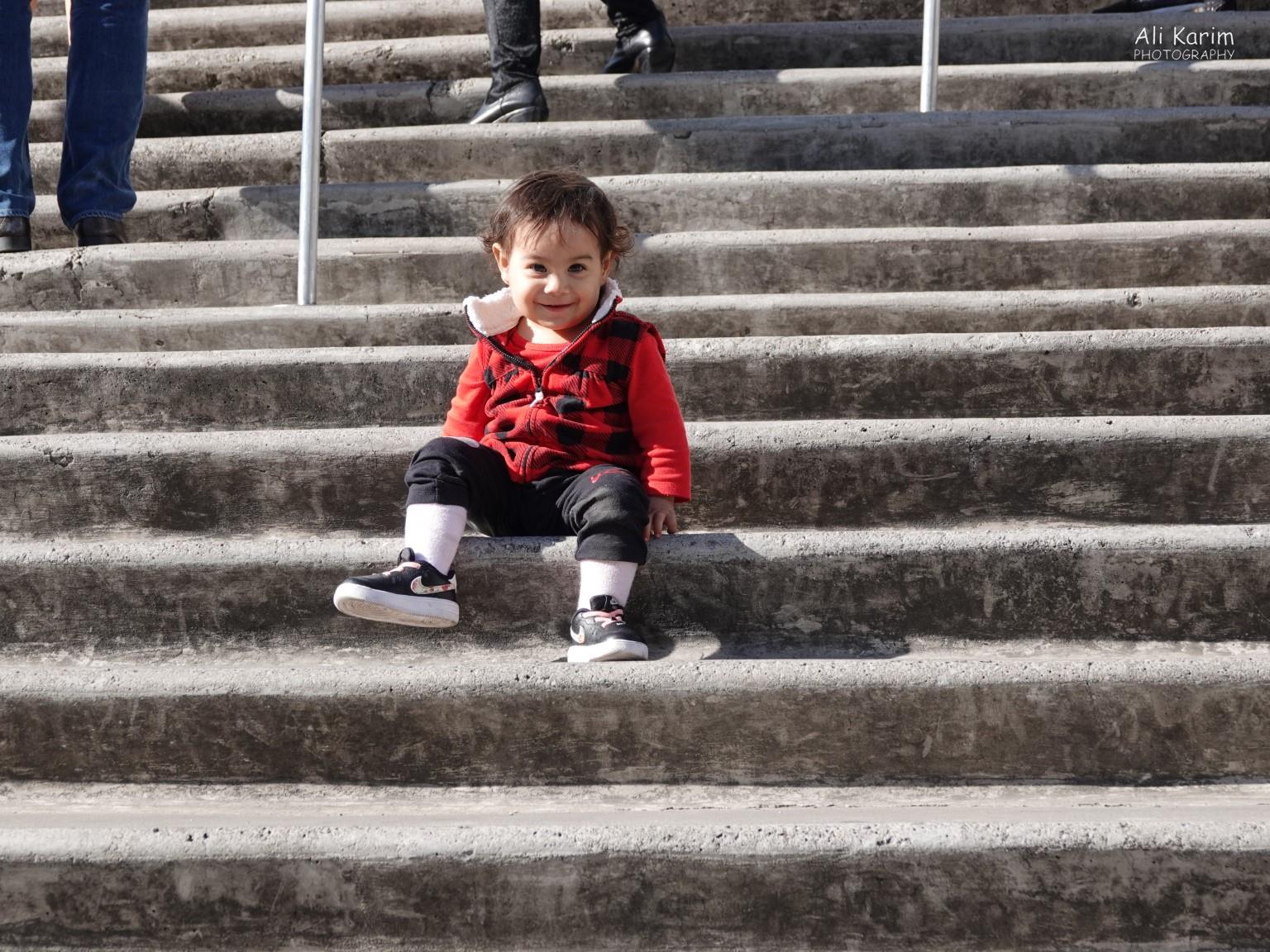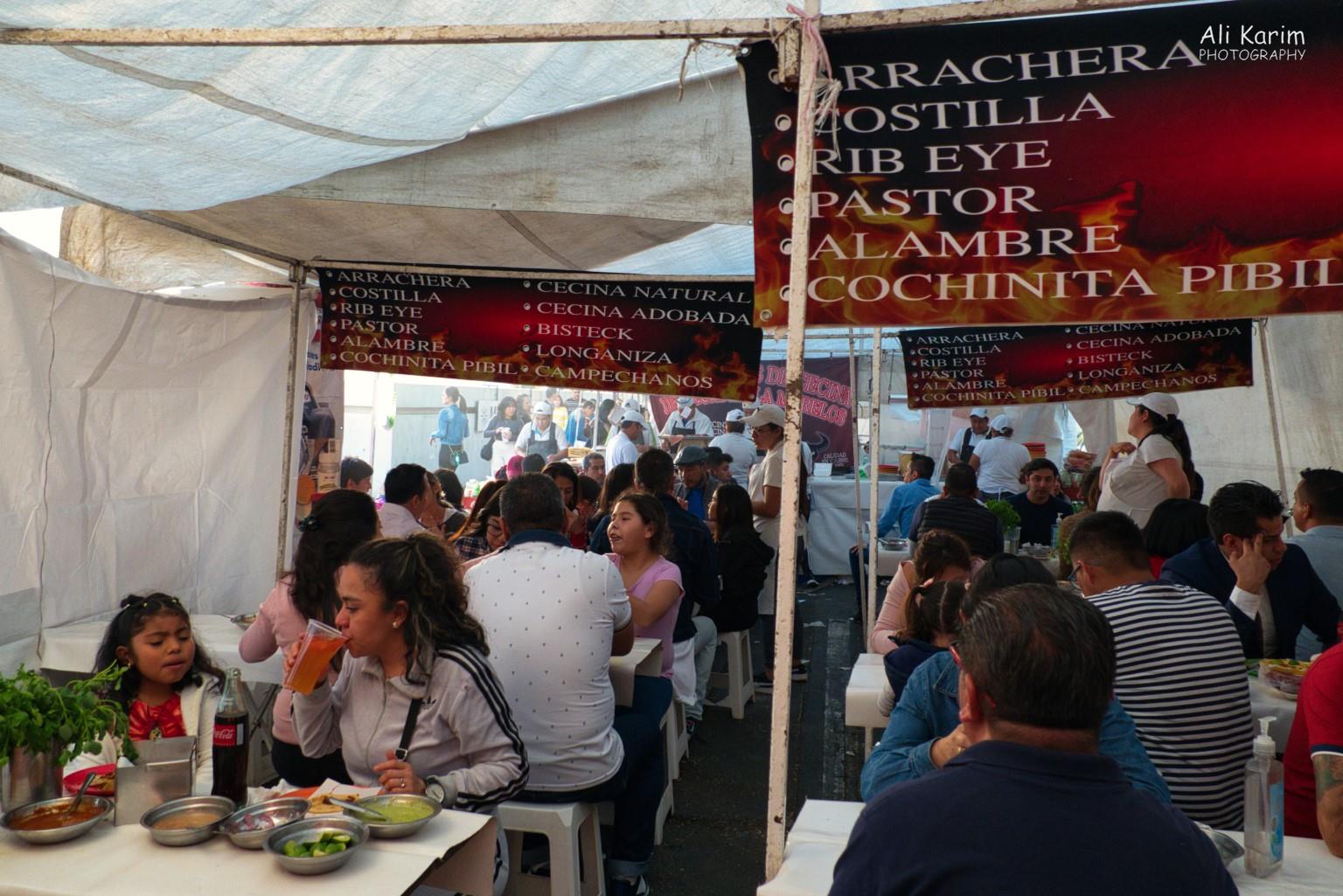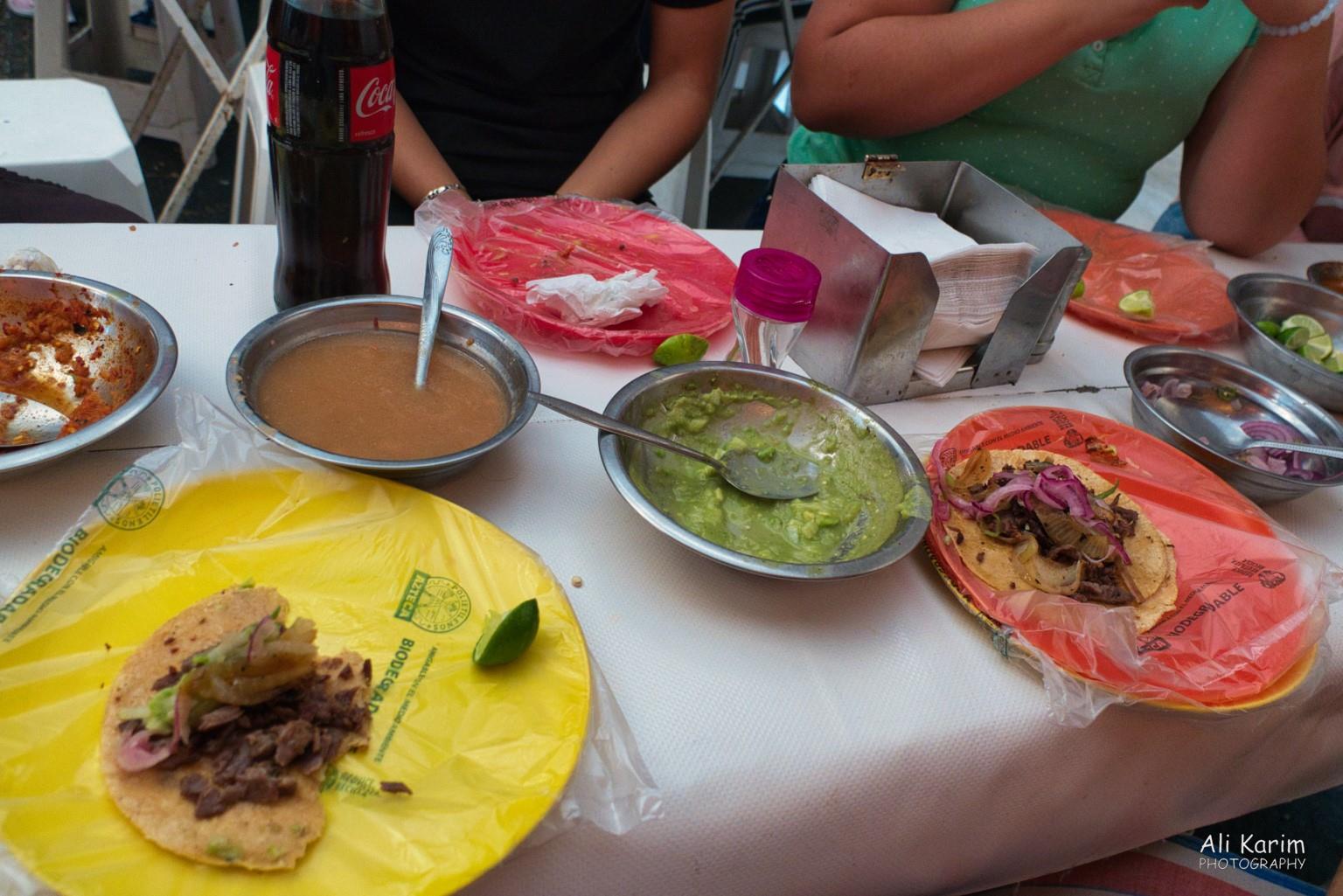 After a couple of days, we decided to move closer to the happening area, so we moved to the Marriott hotel on the Paseo de la Reforma which is a very wide boulevard running from the city center to the outskirts. And right outside our hotel, on the large roundabout, there was a big stage being built and the main streets cordoned off; we assumed for New Year's celebration.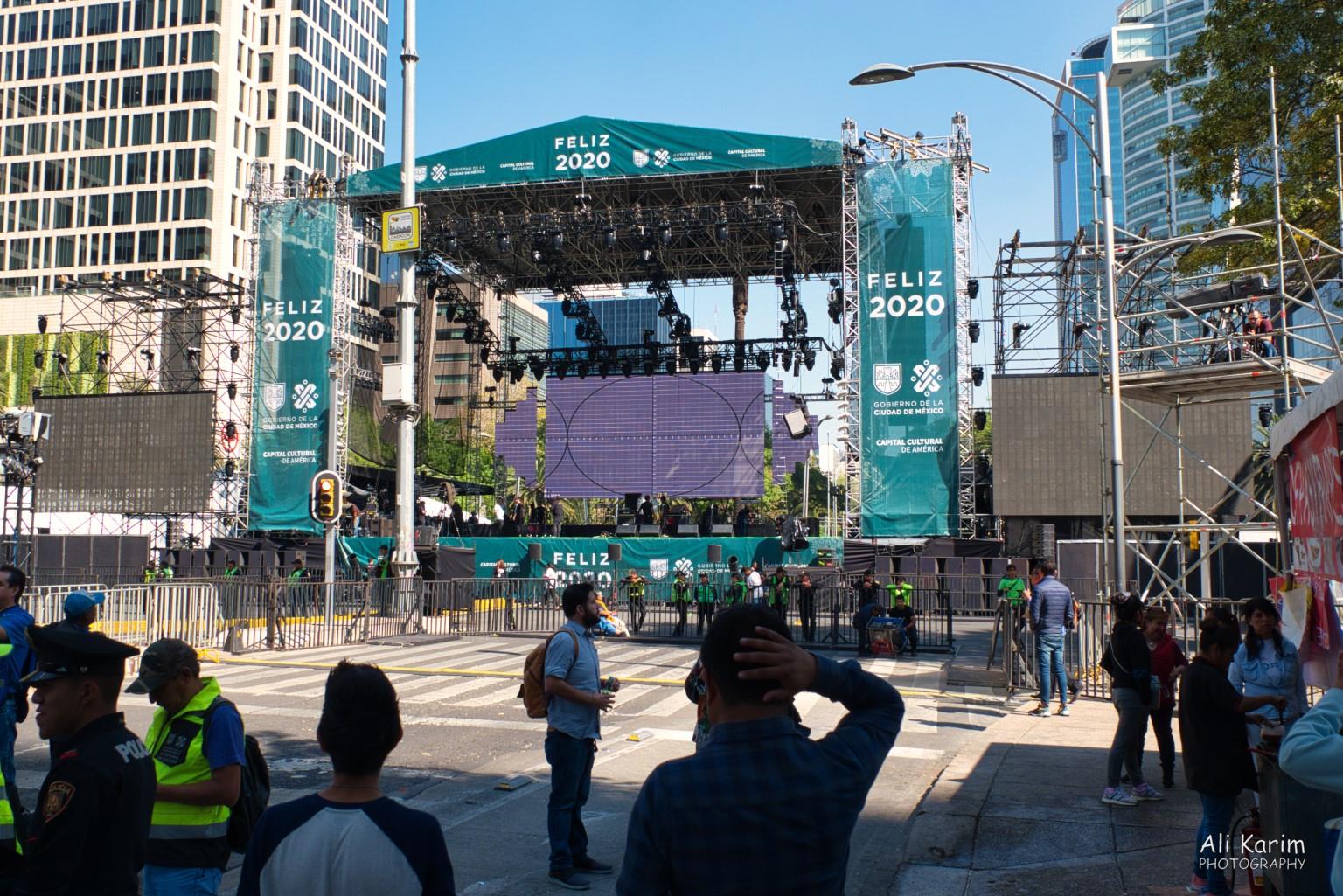 From here, we were able to take the local bus or subway or taxi's/Uber to get around easily. Some places we visited are below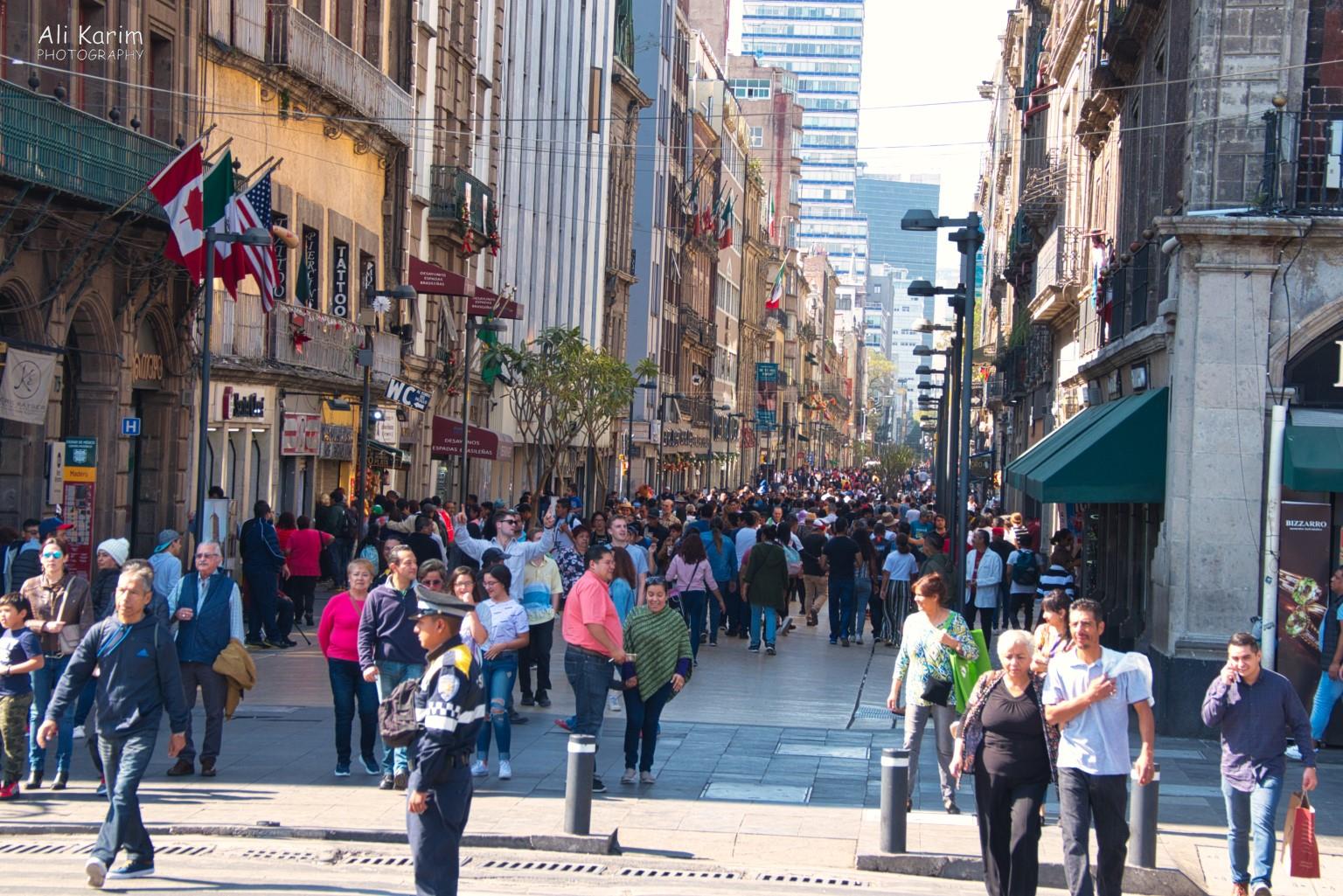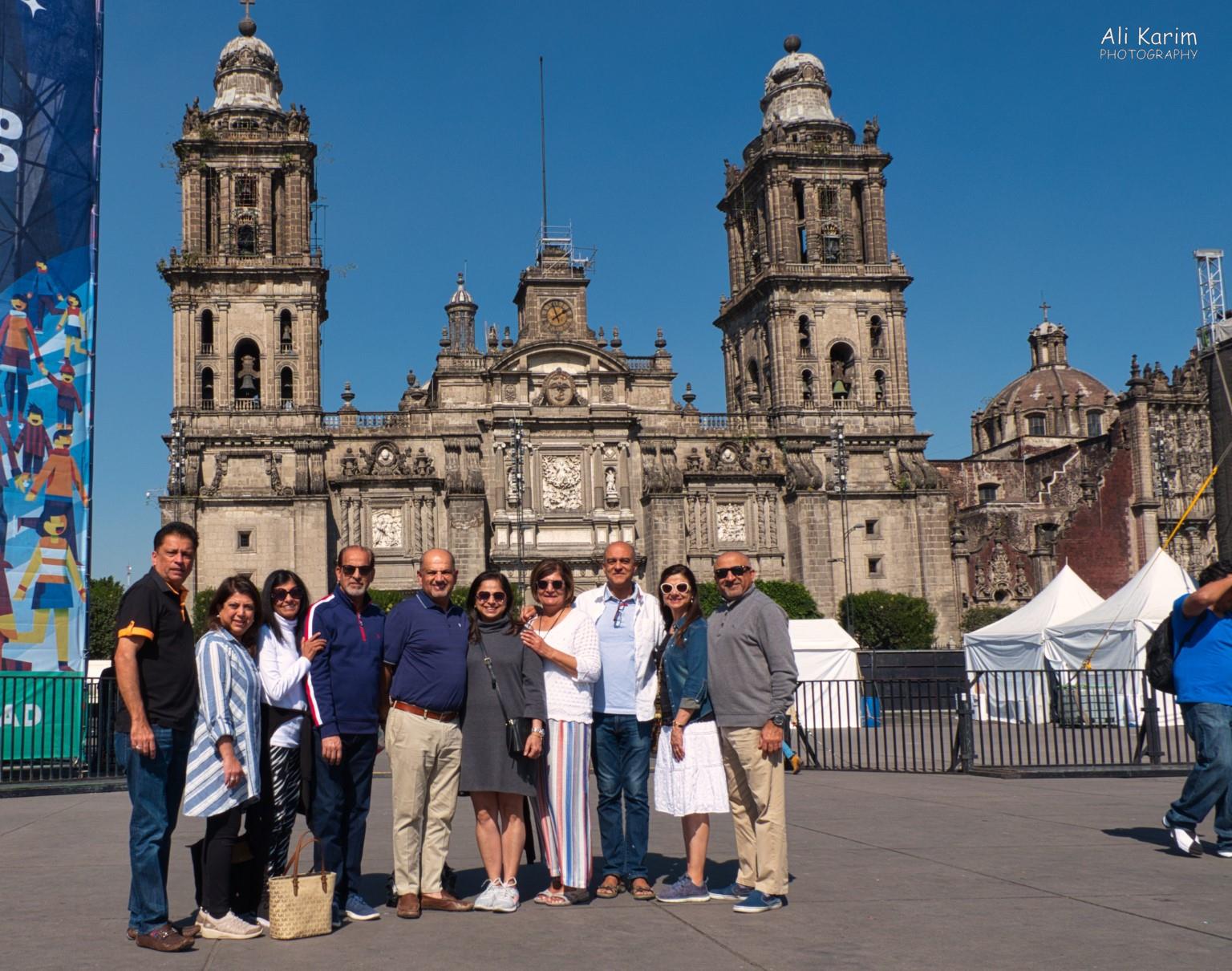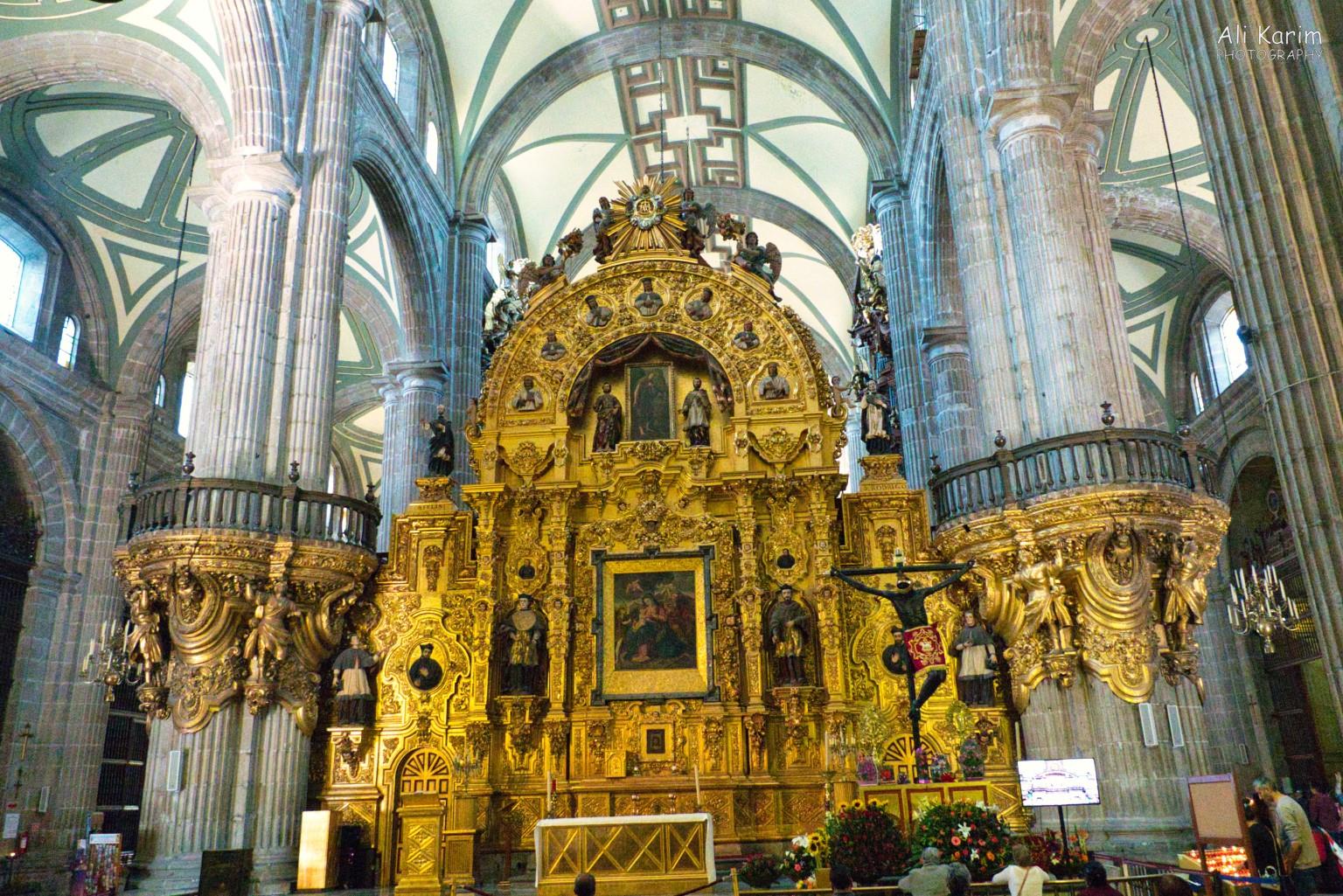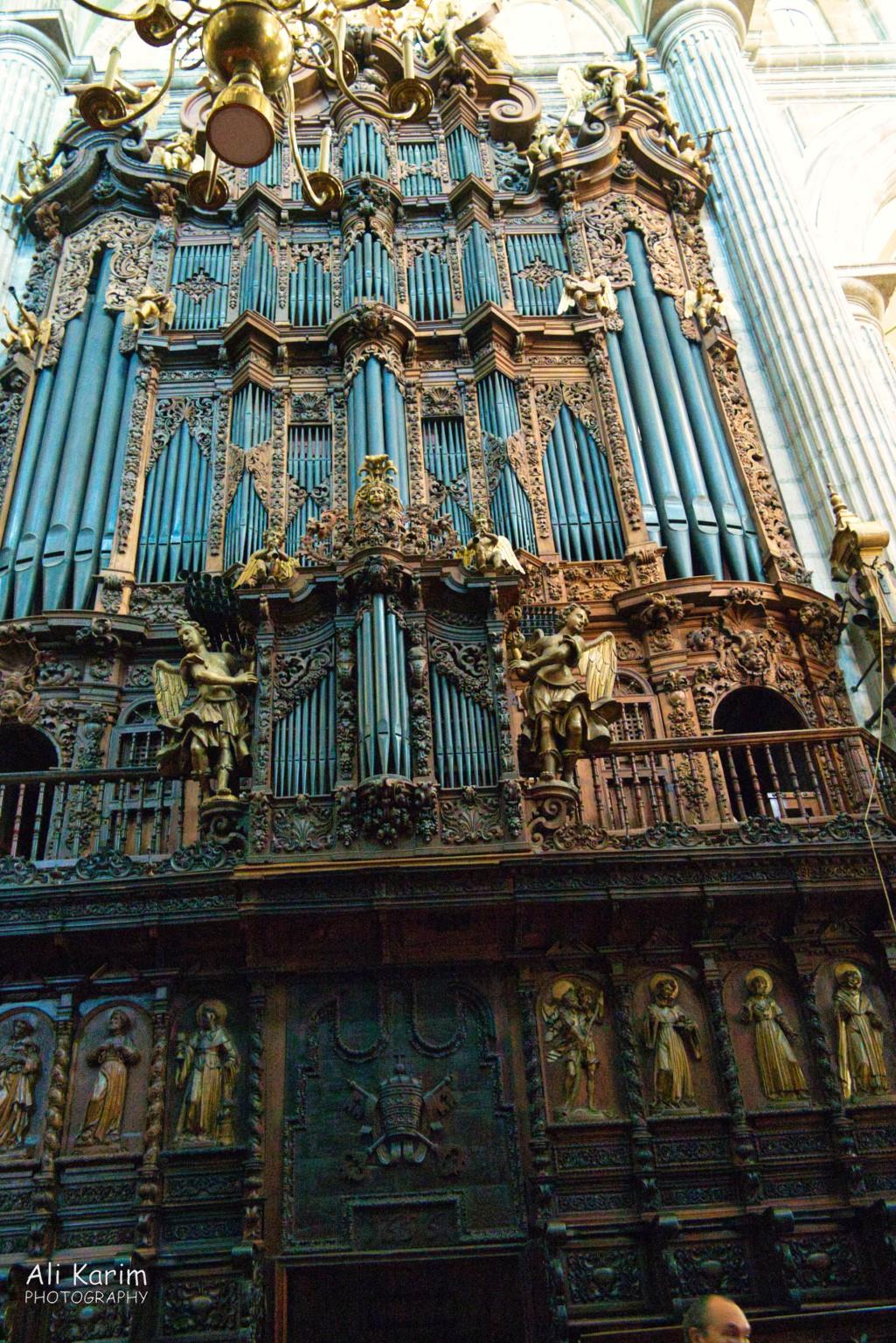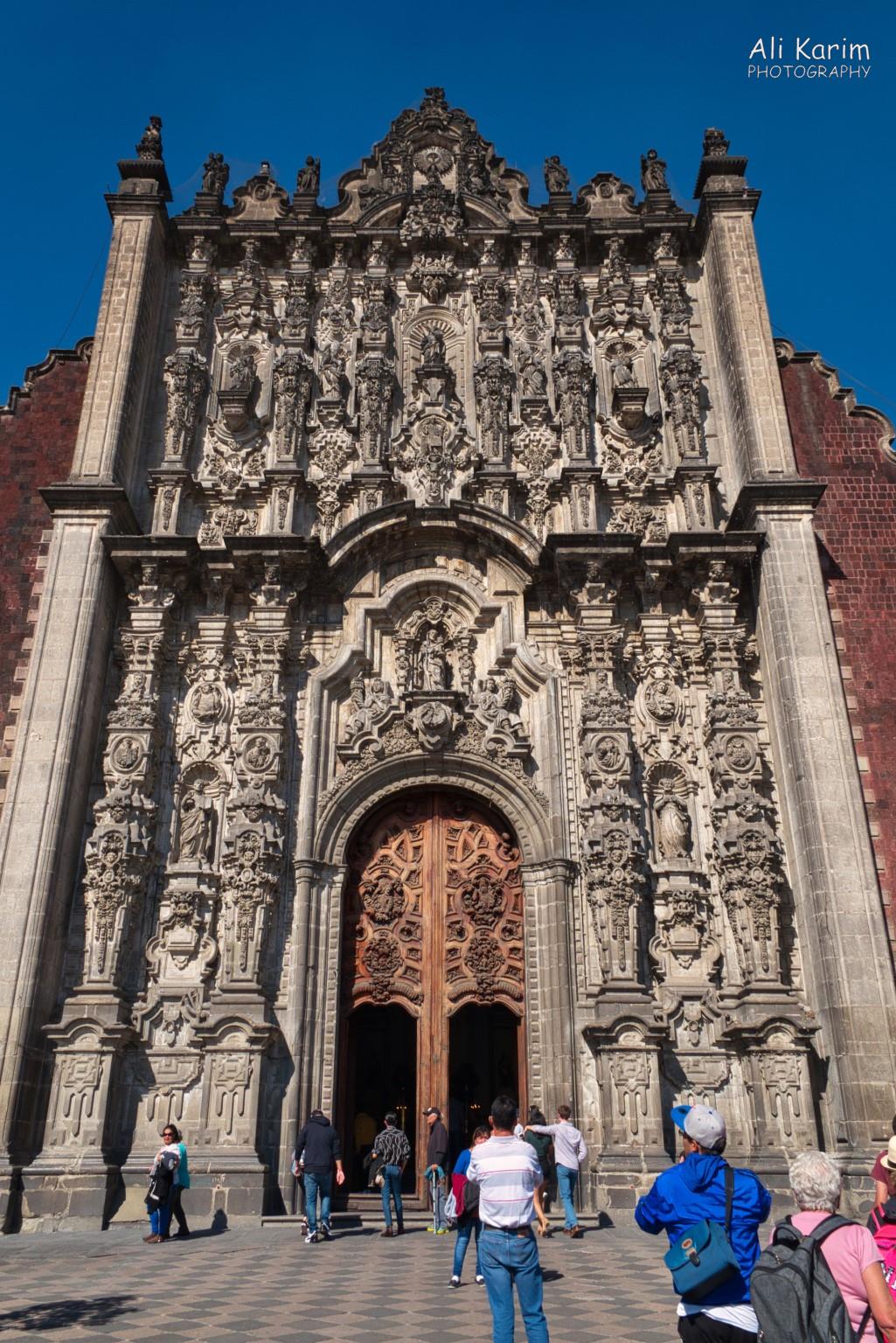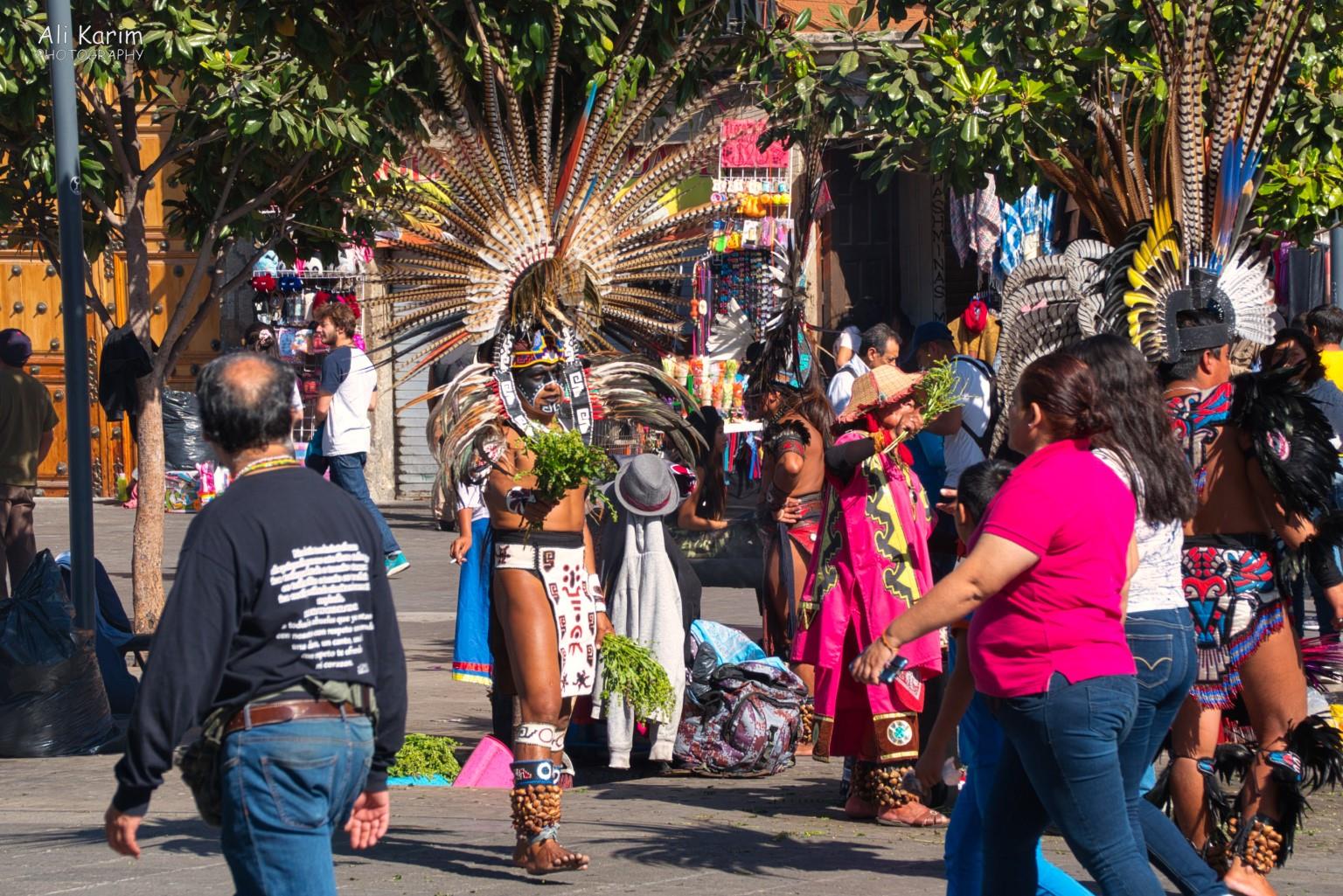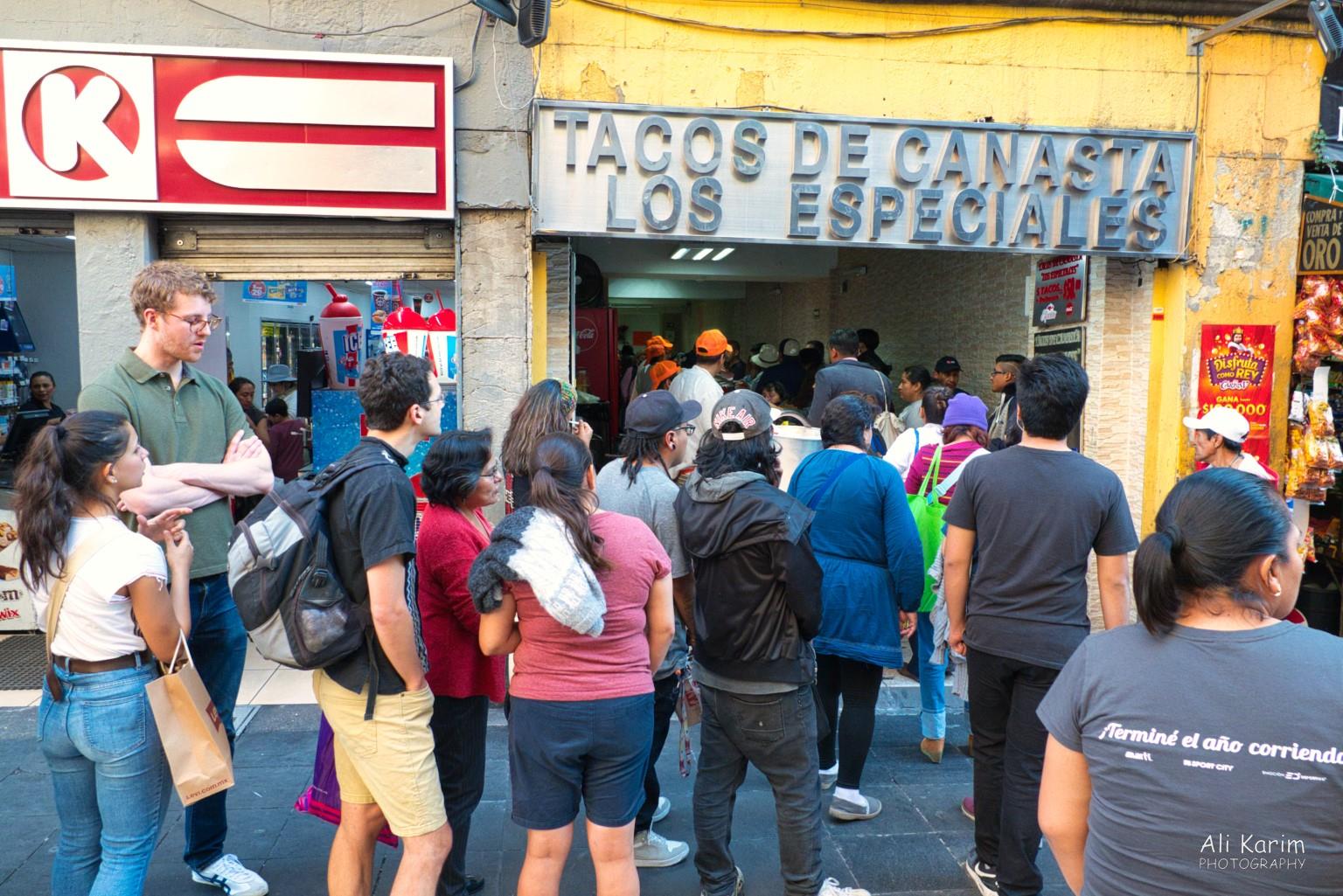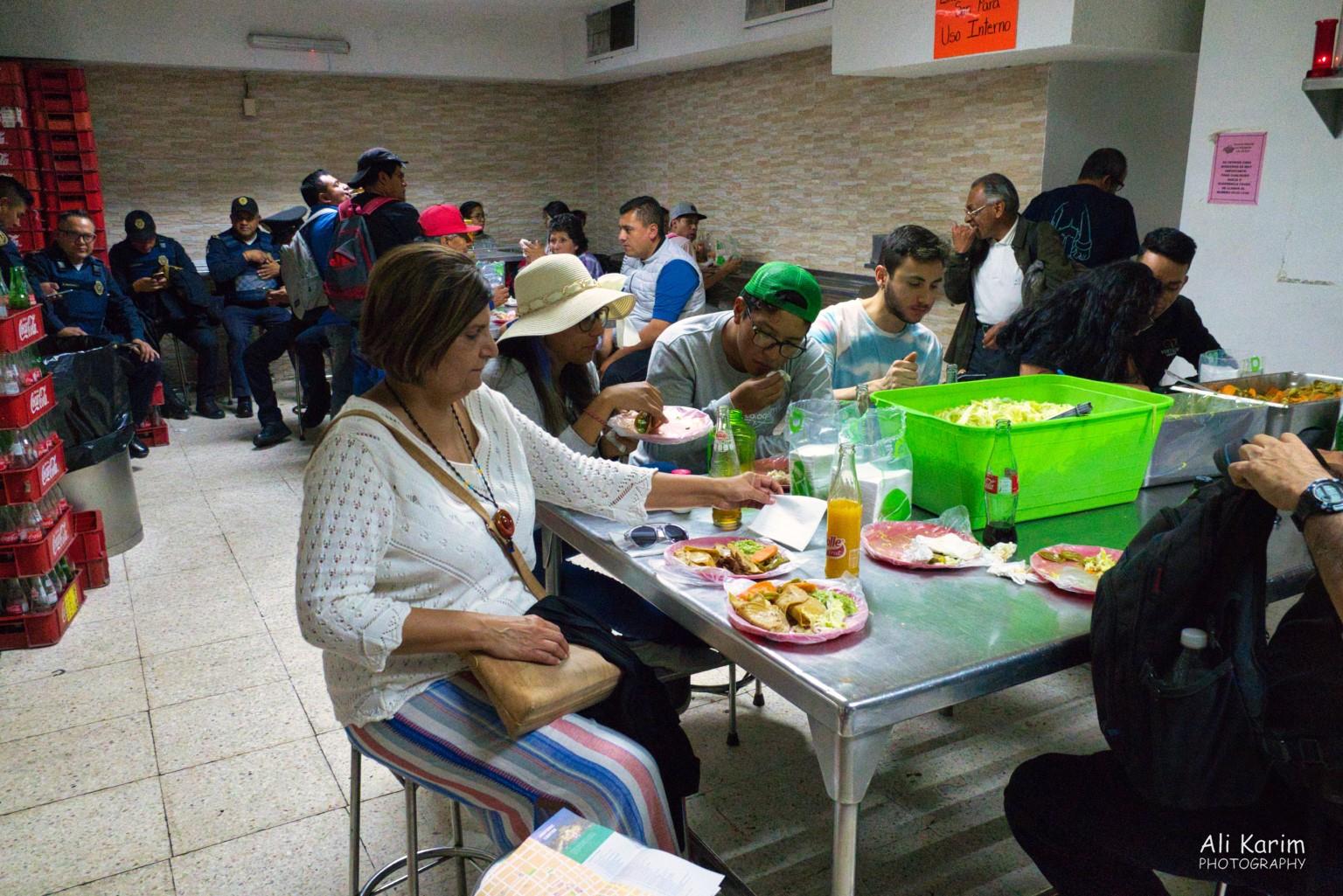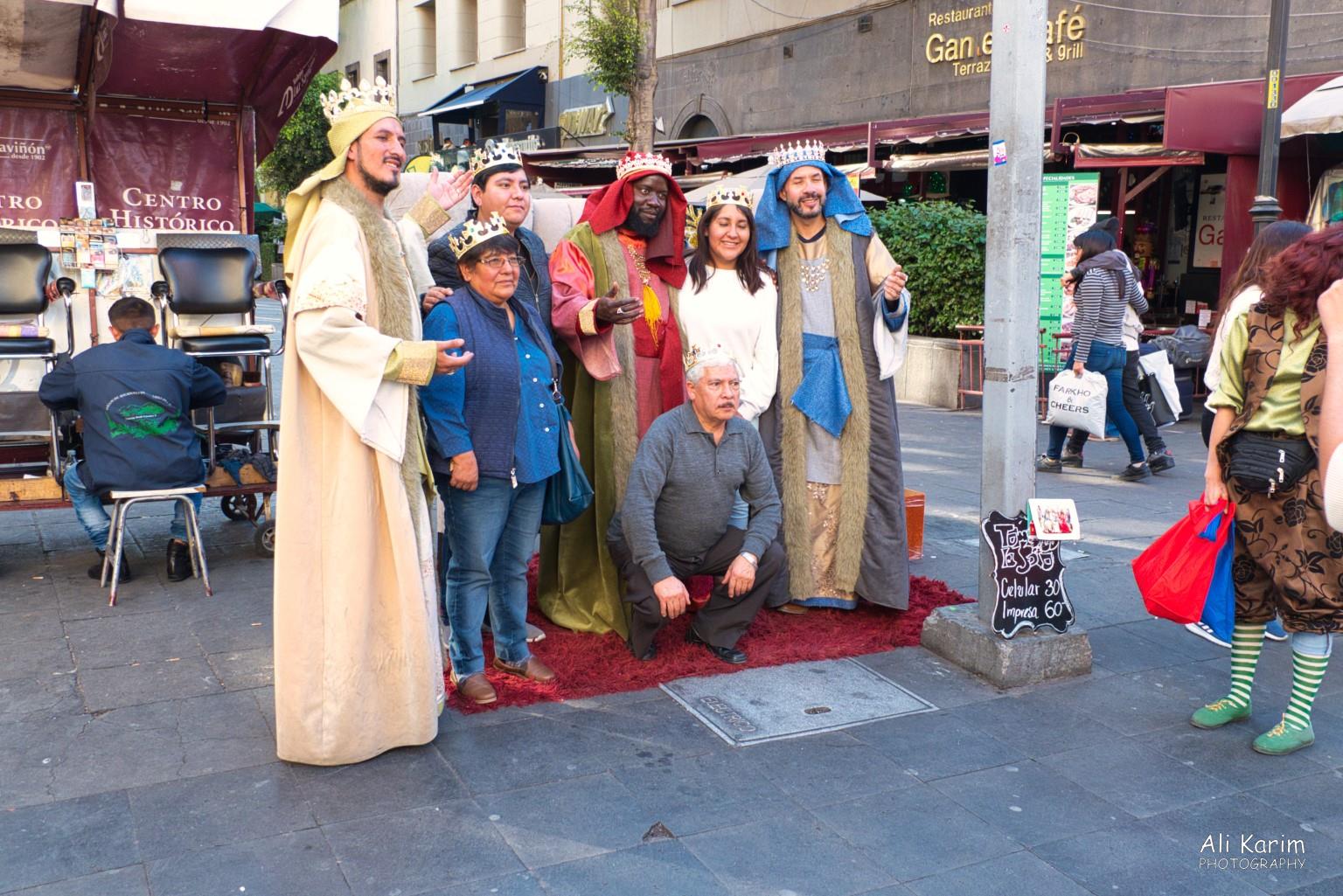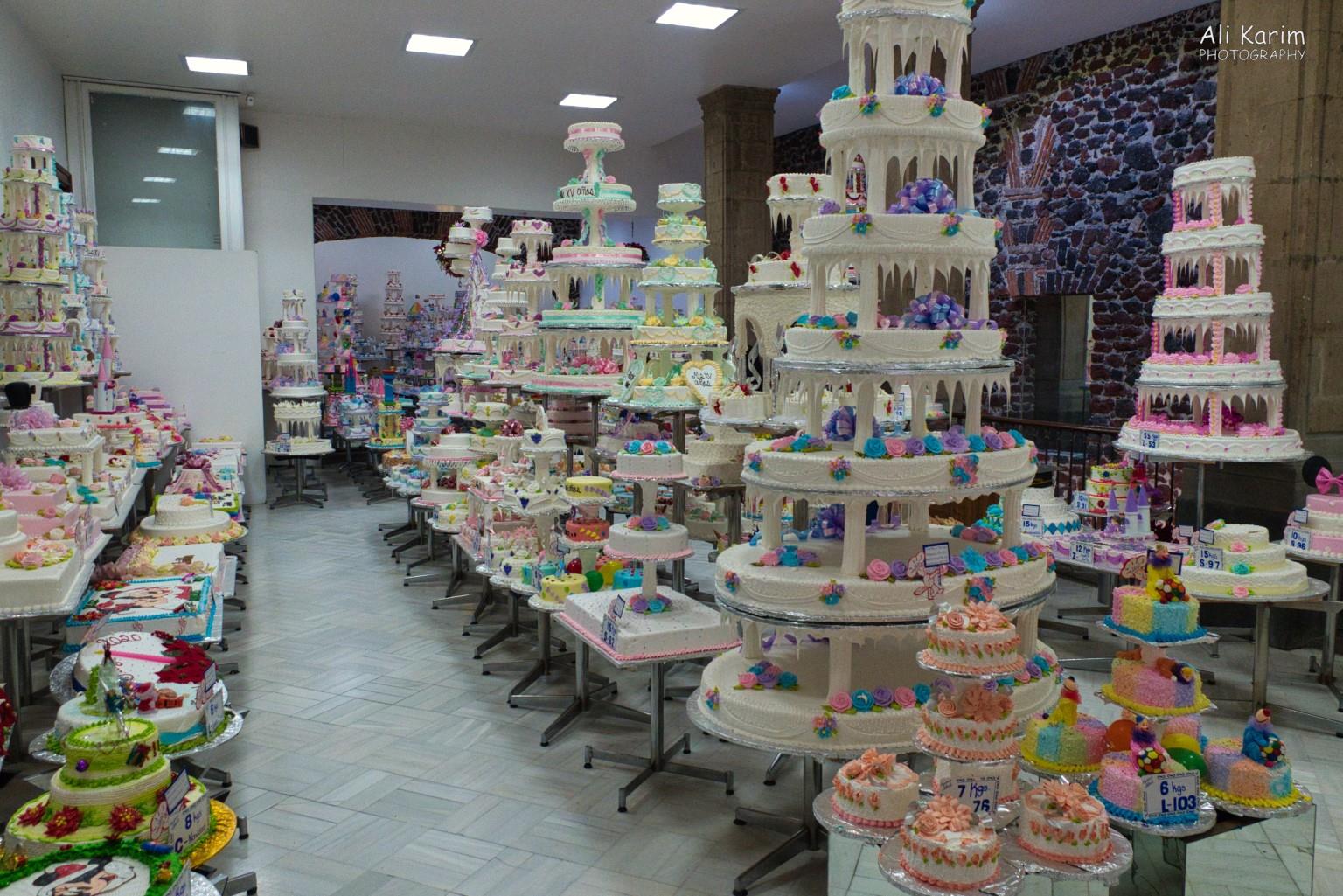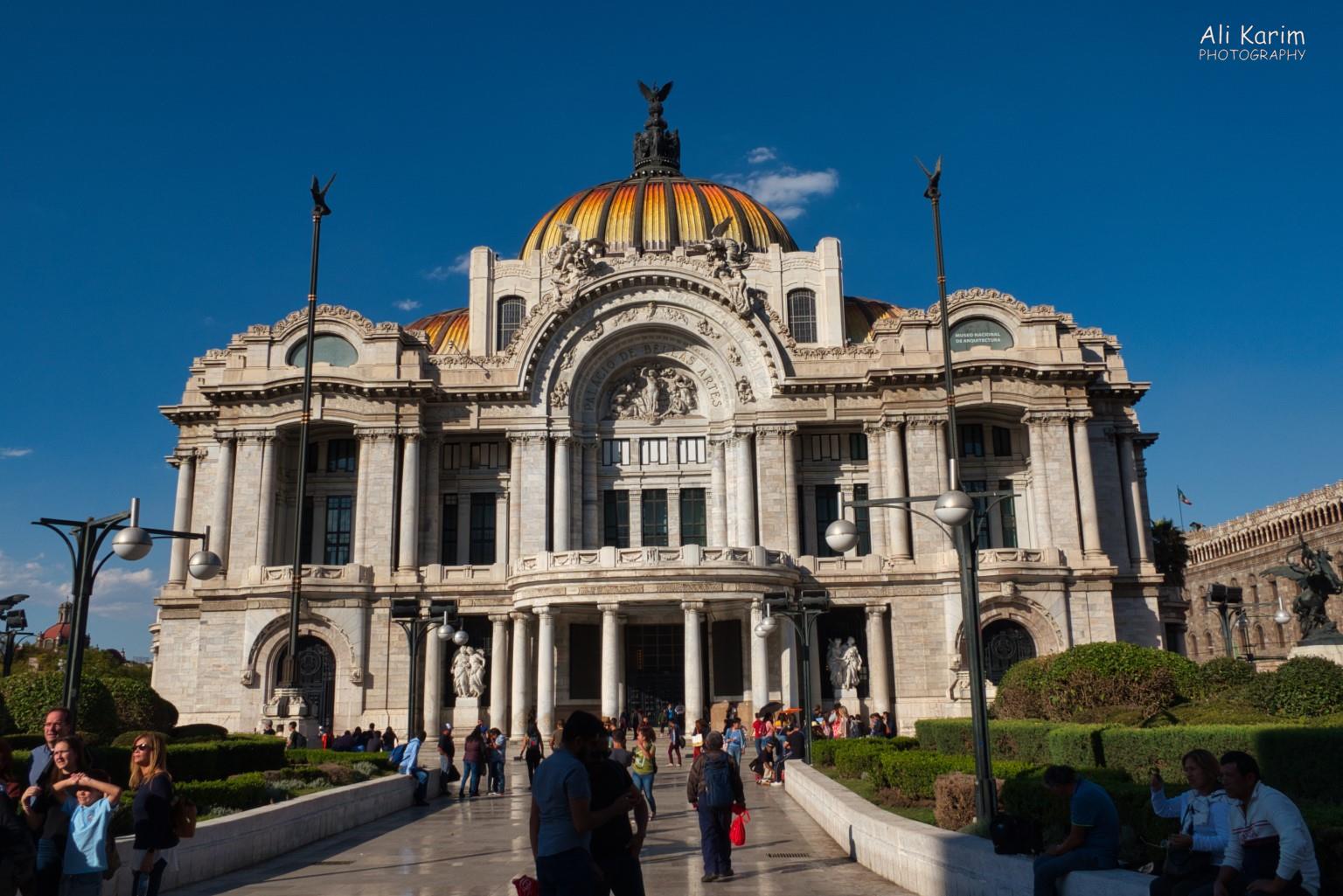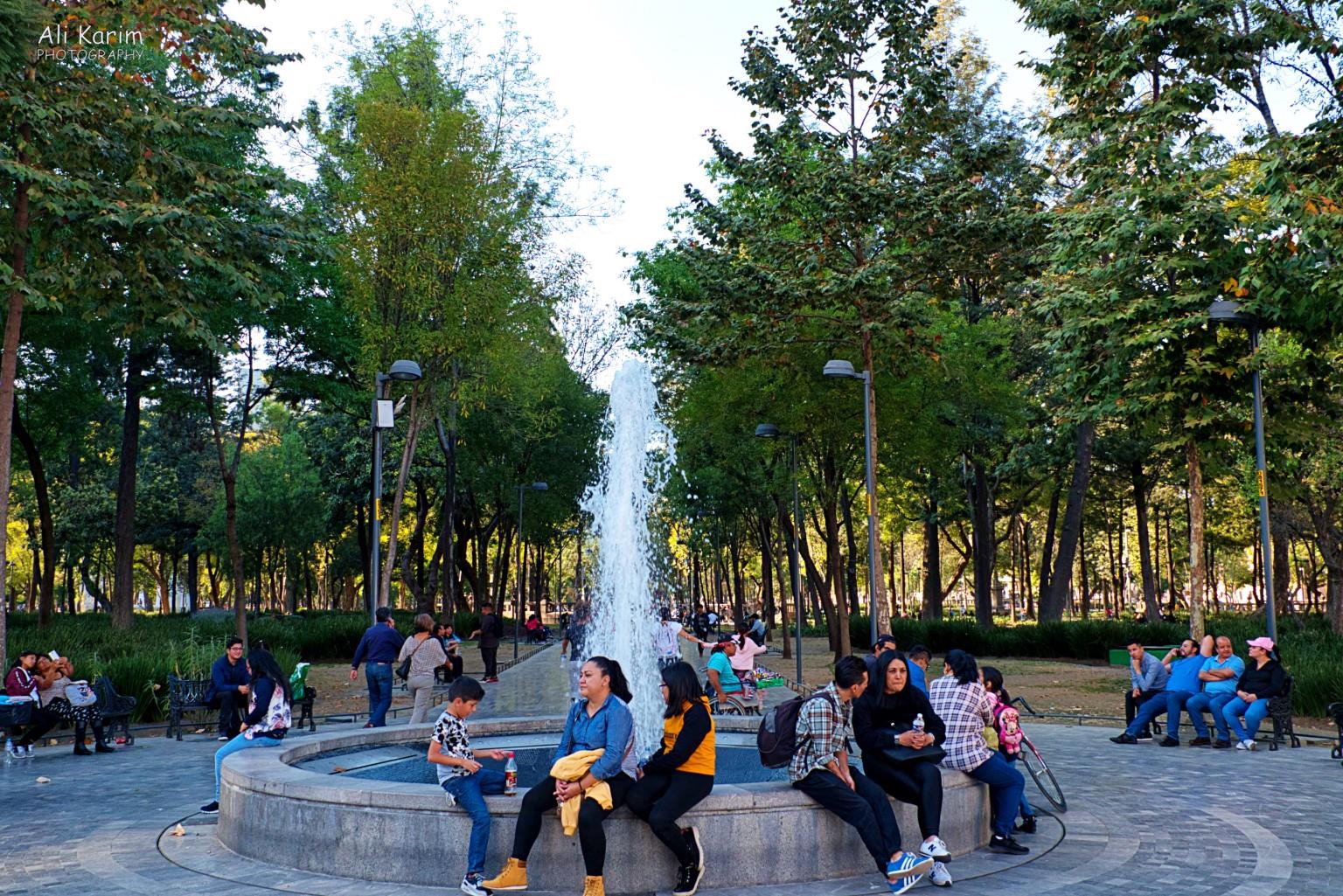 Celebrating the end of 2020

Good times outside our hotel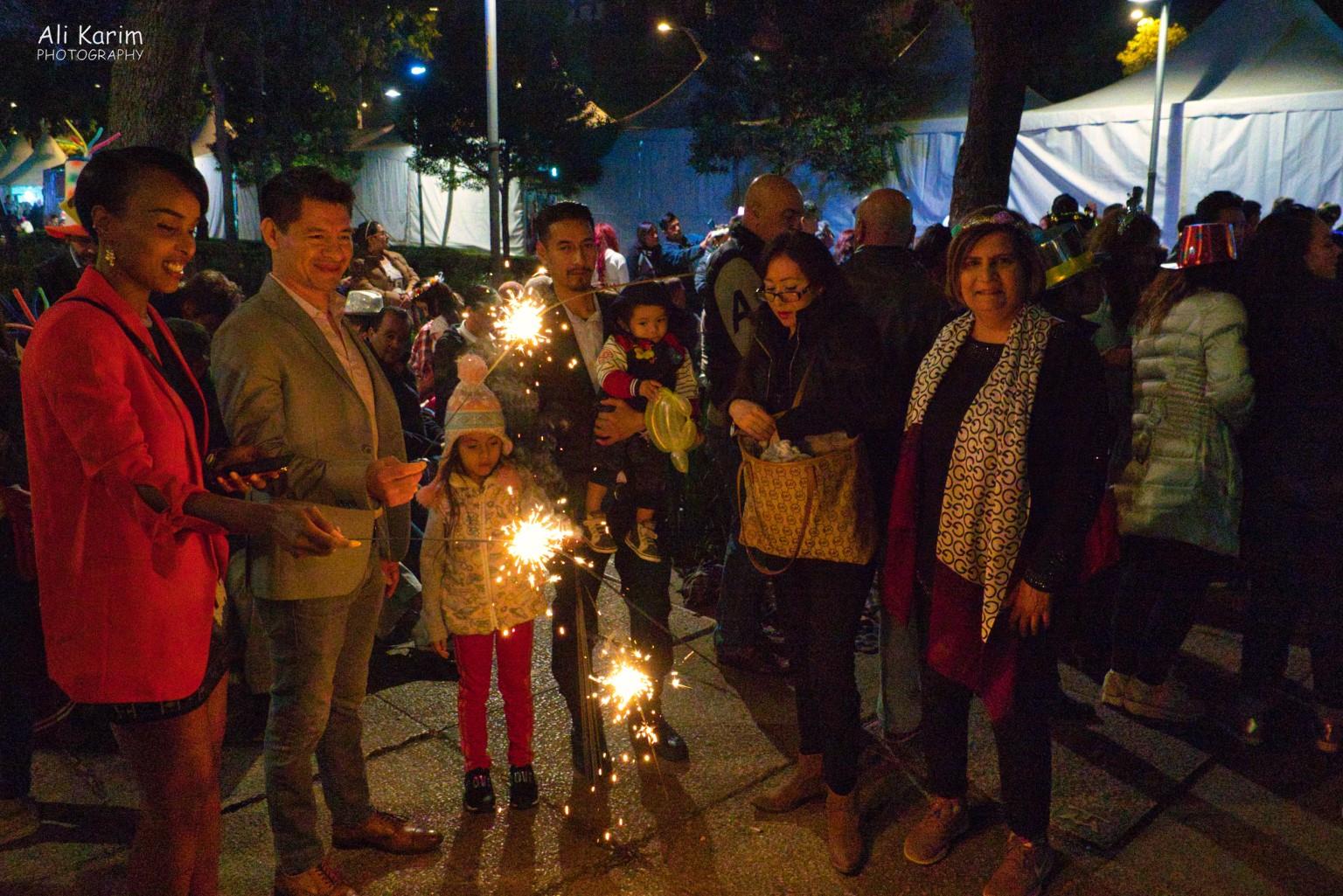 The next day, we decided to go to Xochomilco (pronounced so-cho-mil-ko), which is the last remnants of a vast water transport system built by the Aztecs, just outside Mexico City. To get there, we should have only had to take the subway and train, but since there was some maintenance issue, we ended up having to take the subway, bus and train to get there. Some scenes on the way and at Xochomilco.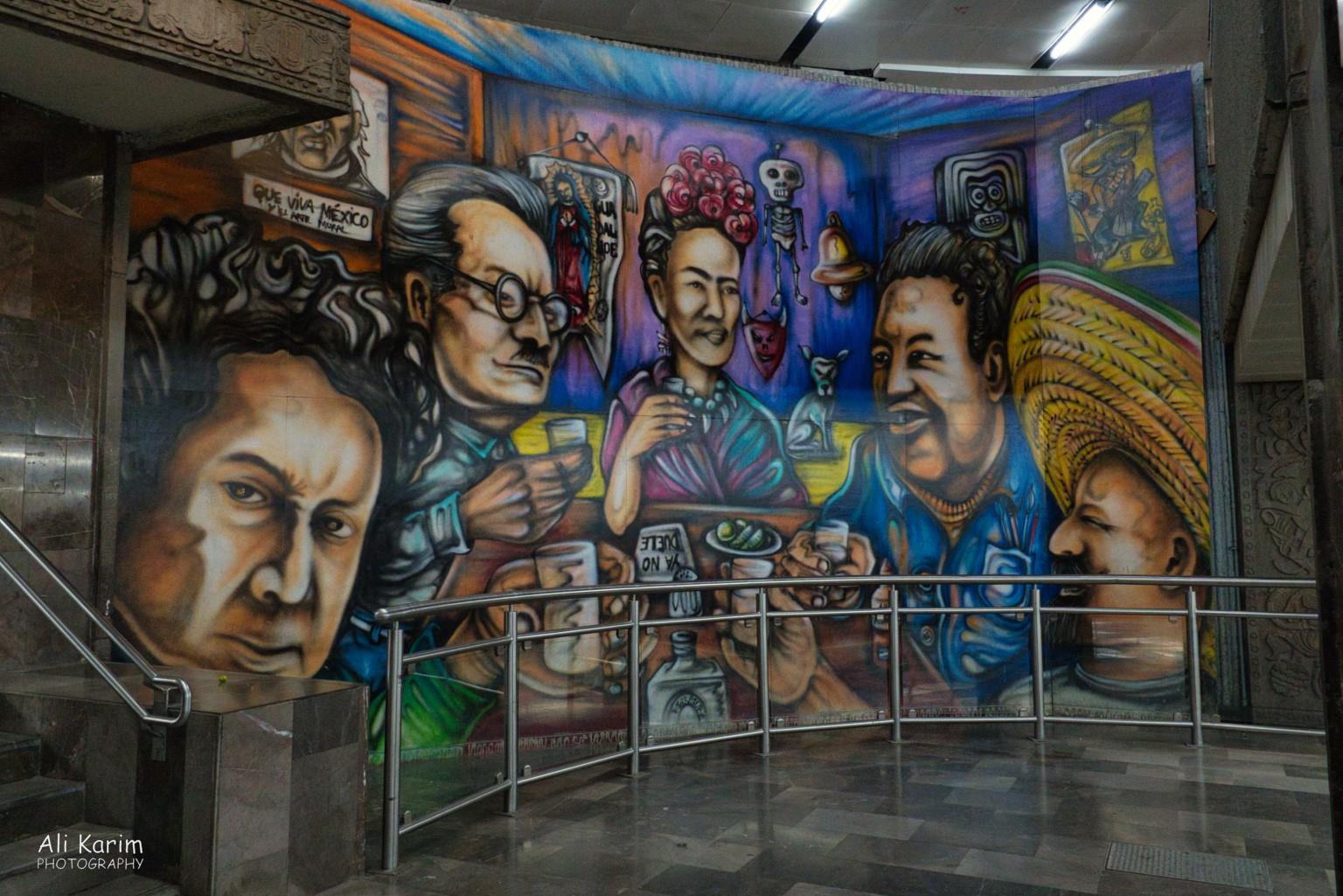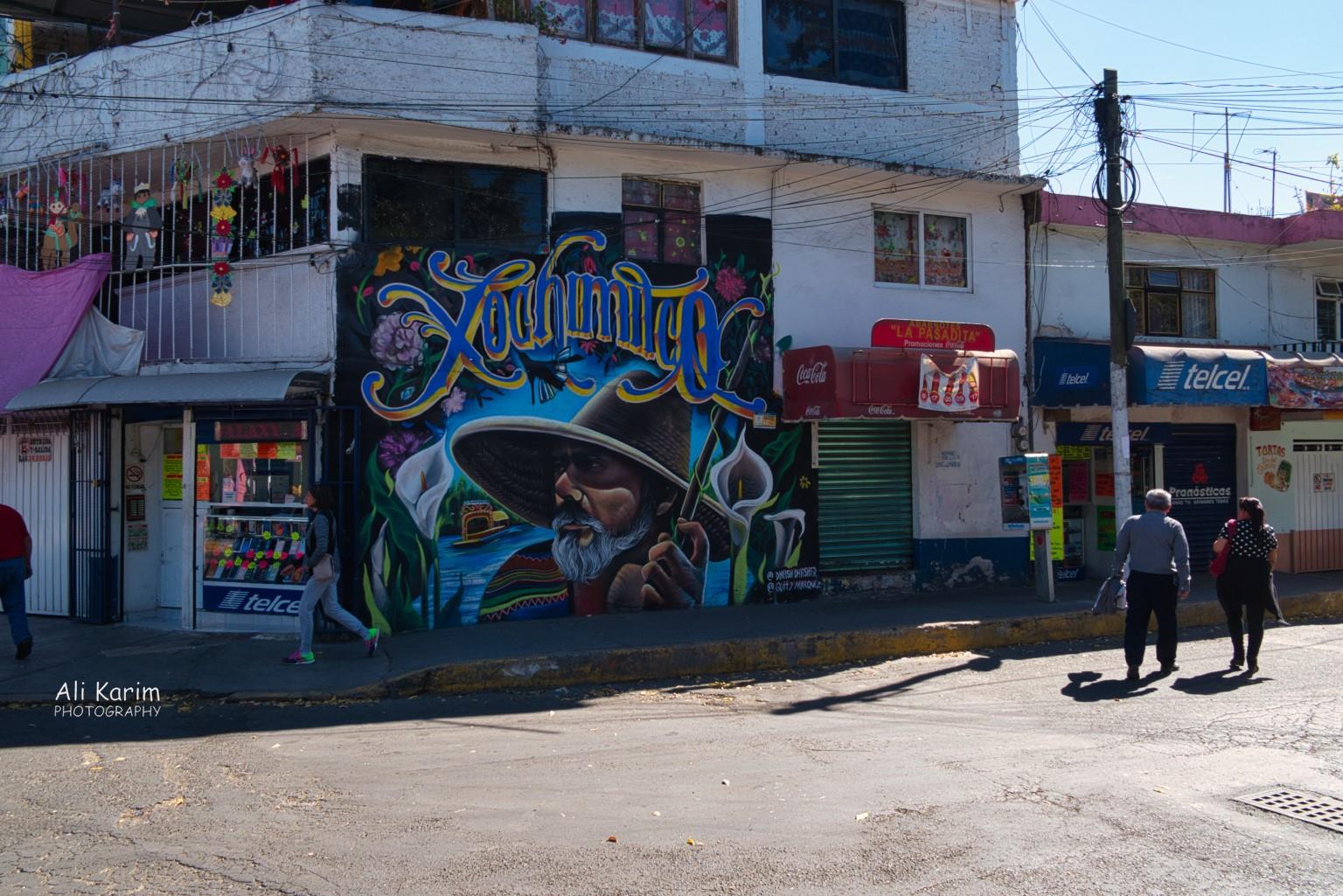 Once at Xochomilco, we found a gondola to take us around, and boarded with other passengers. Some gondolas had sitting on the edges and others had tables and chairs on them. Some scenes below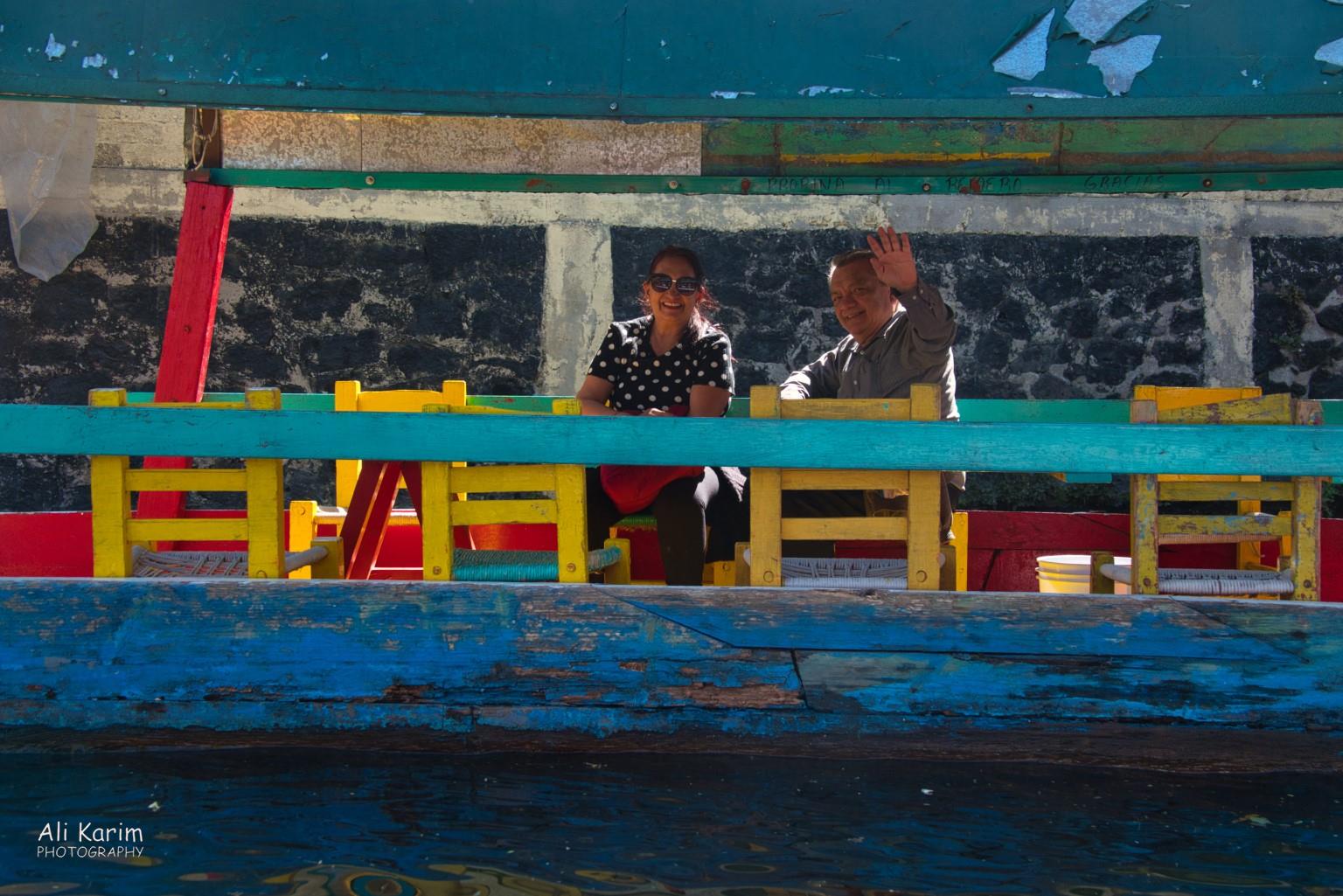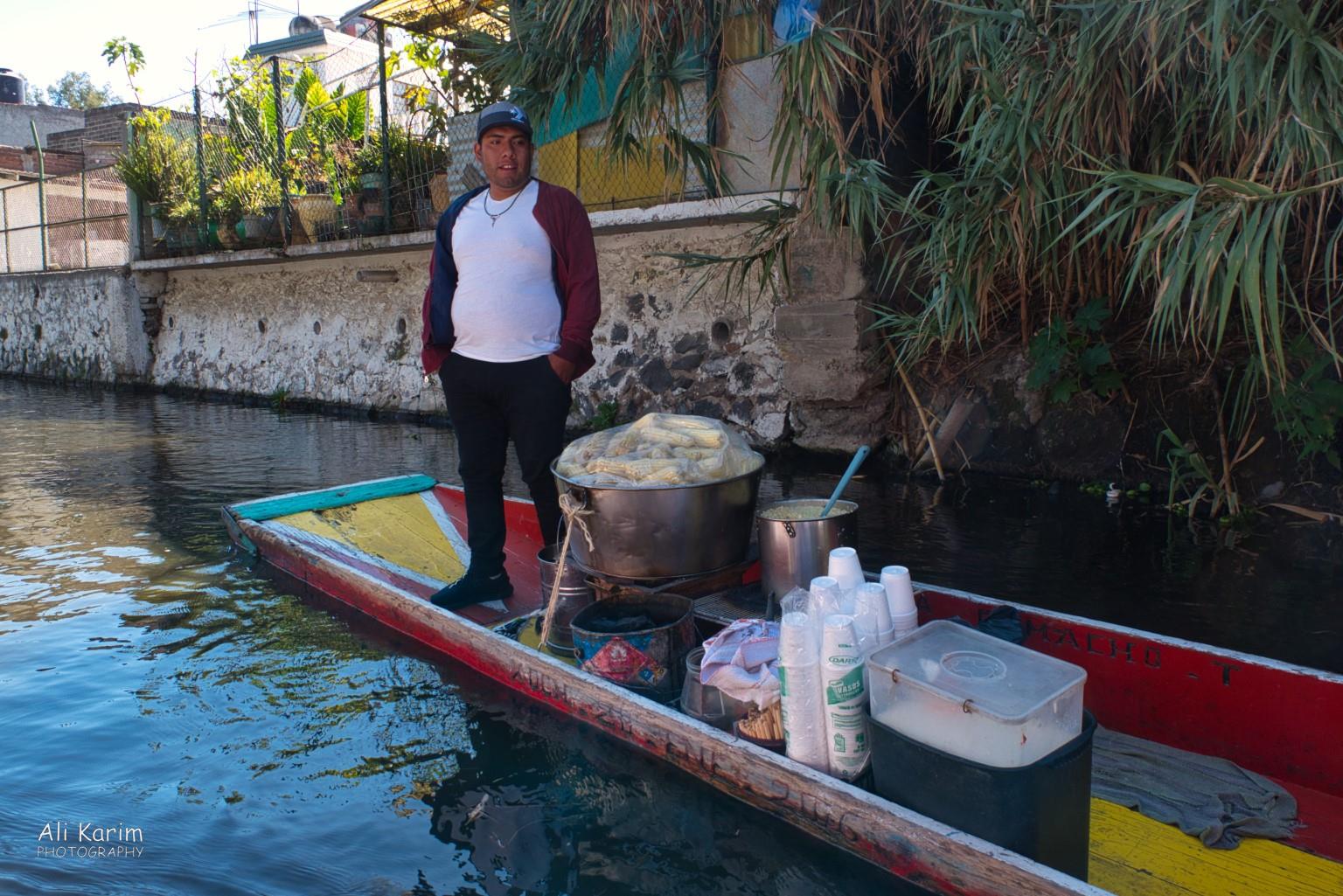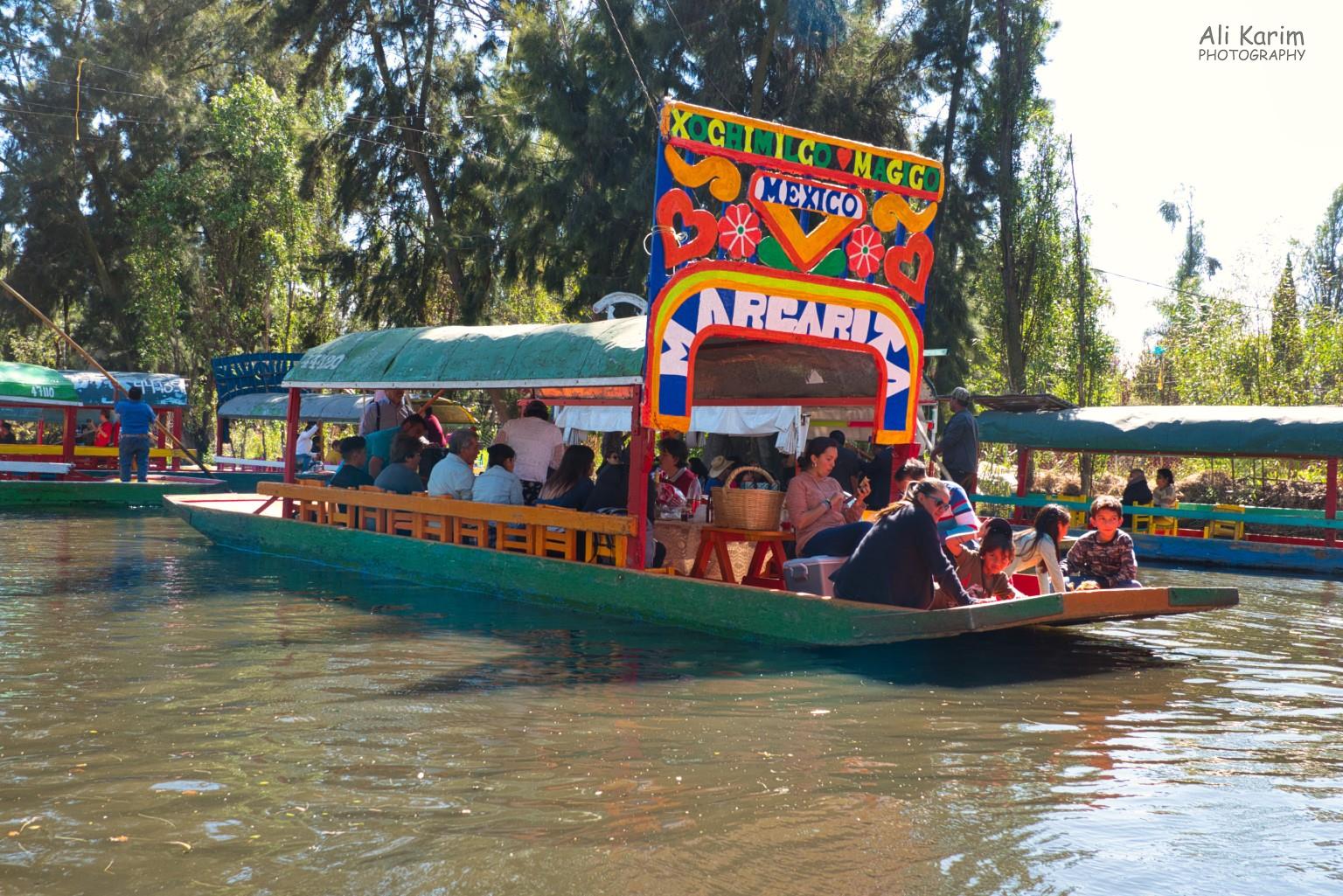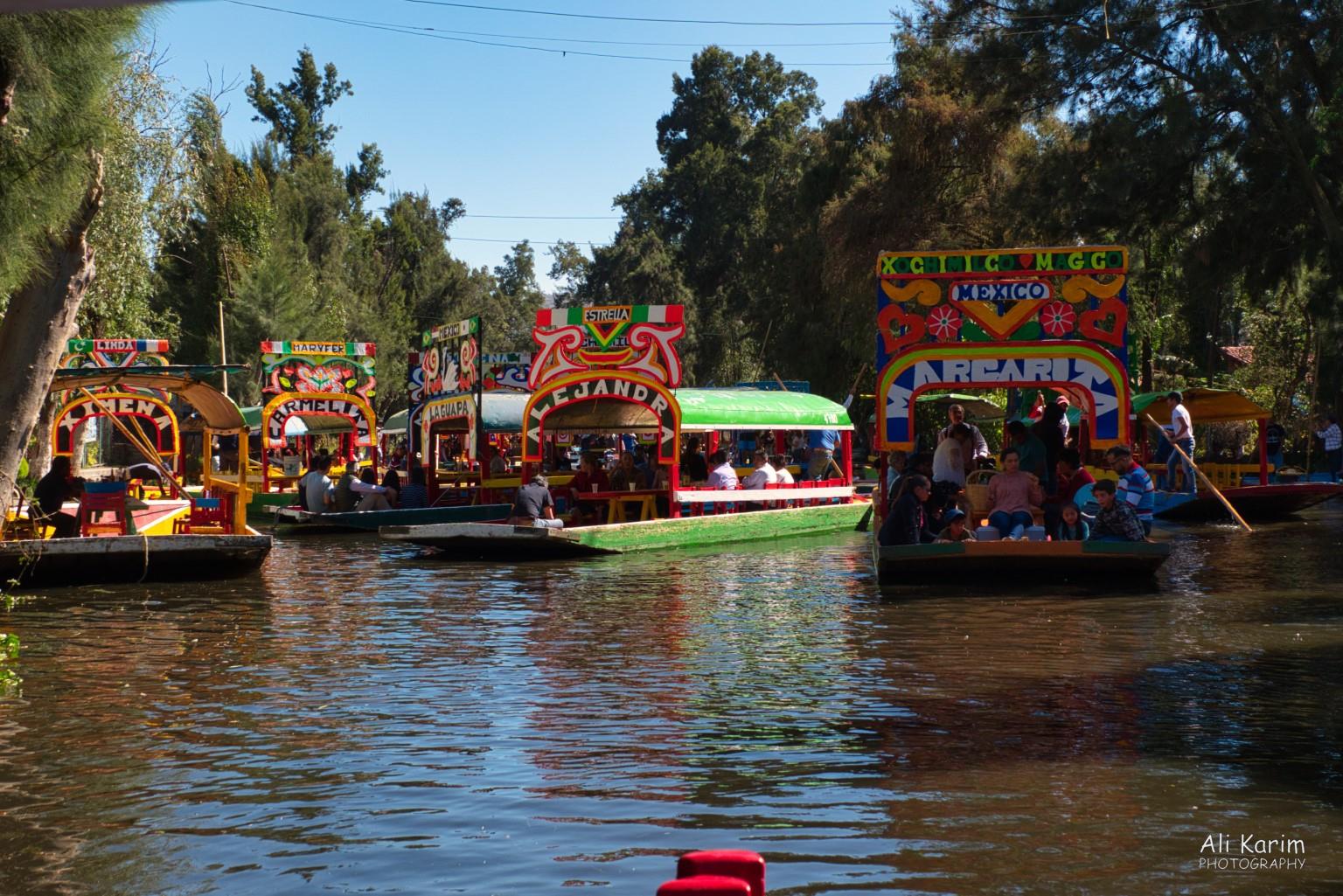 Live music was a must

After this festive day on the water, we went back to Centro Historico area the next day to the Torre Latino tower to get a bird's eye type of view of Mexico City. This tower is 43 stories high, and the top 2 floors (1 is enclosed, the other is open) provide panoramic views of Mexico City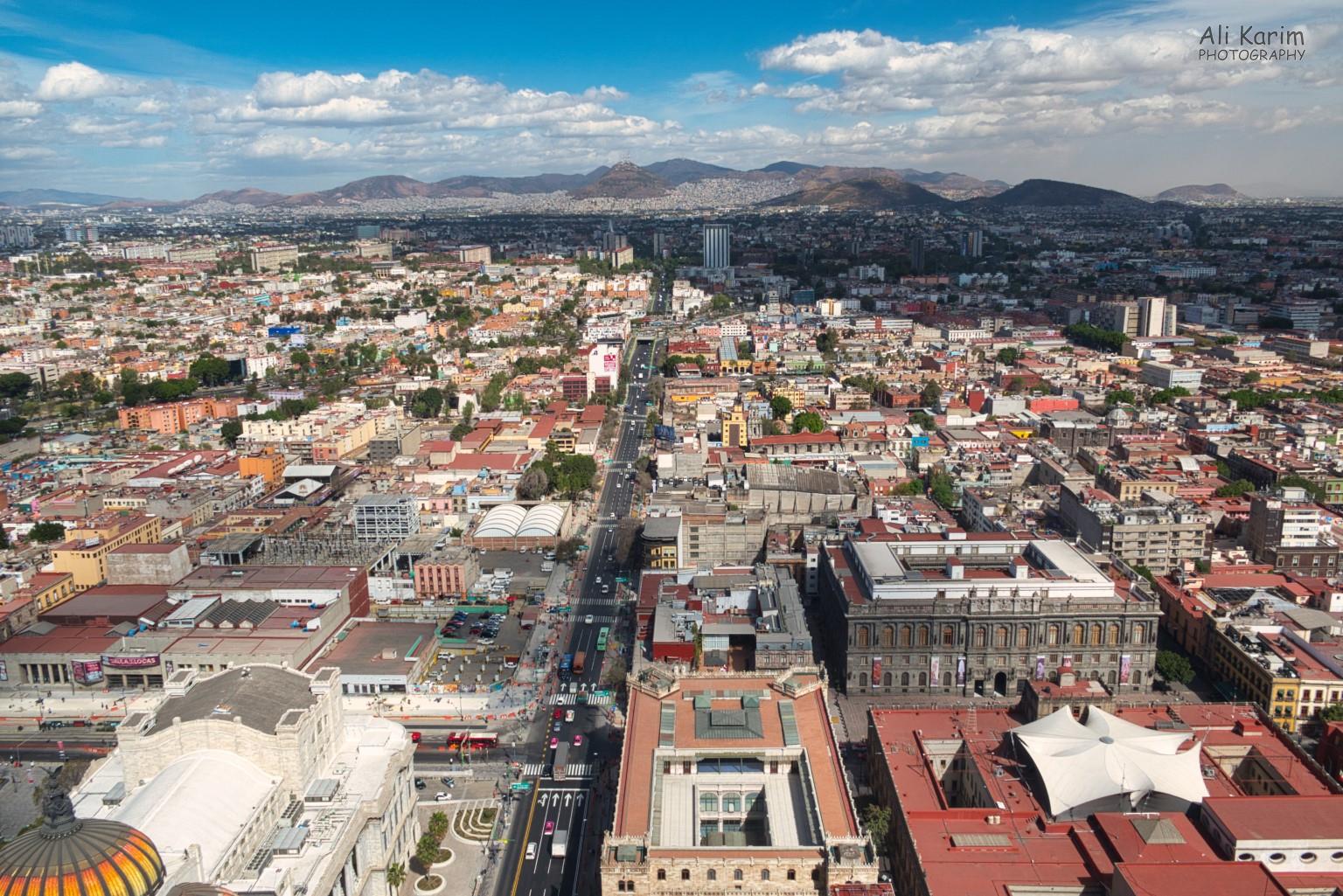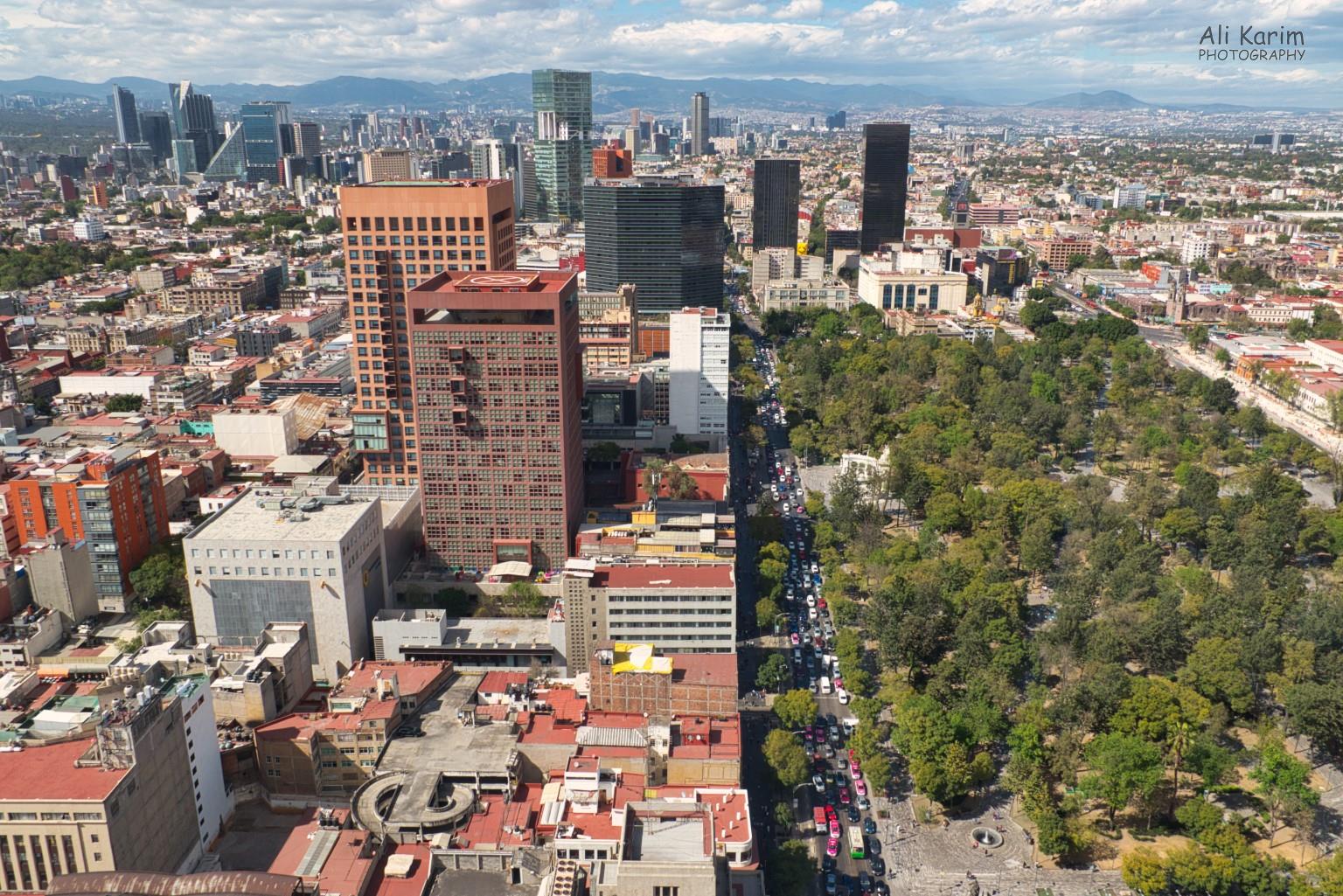 Then, we met up with our friends Martha & Ricardo who we had met during our trip to Aruba, and their kids at the Anthropology Museum, which was very interesting learning about the history of Mexico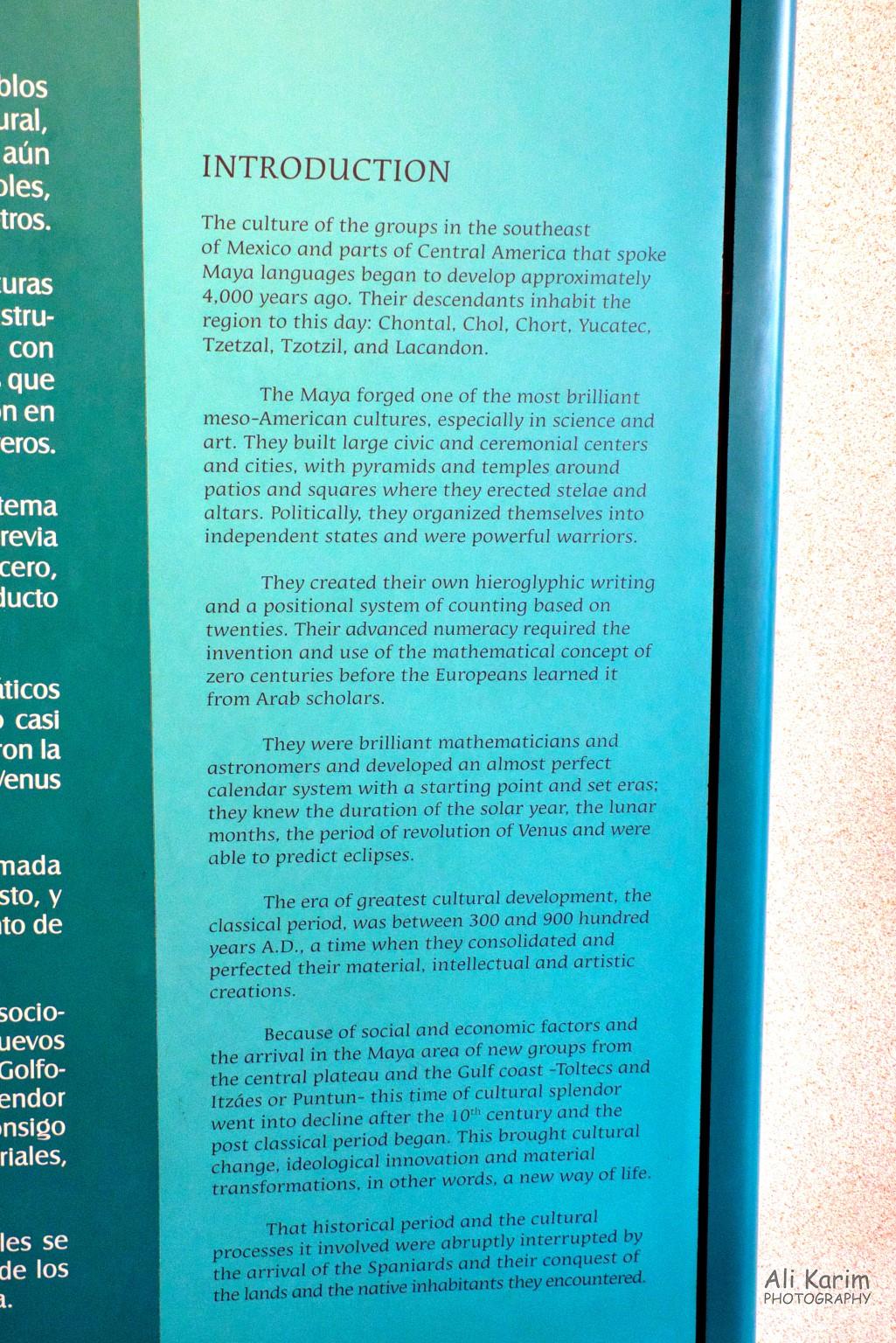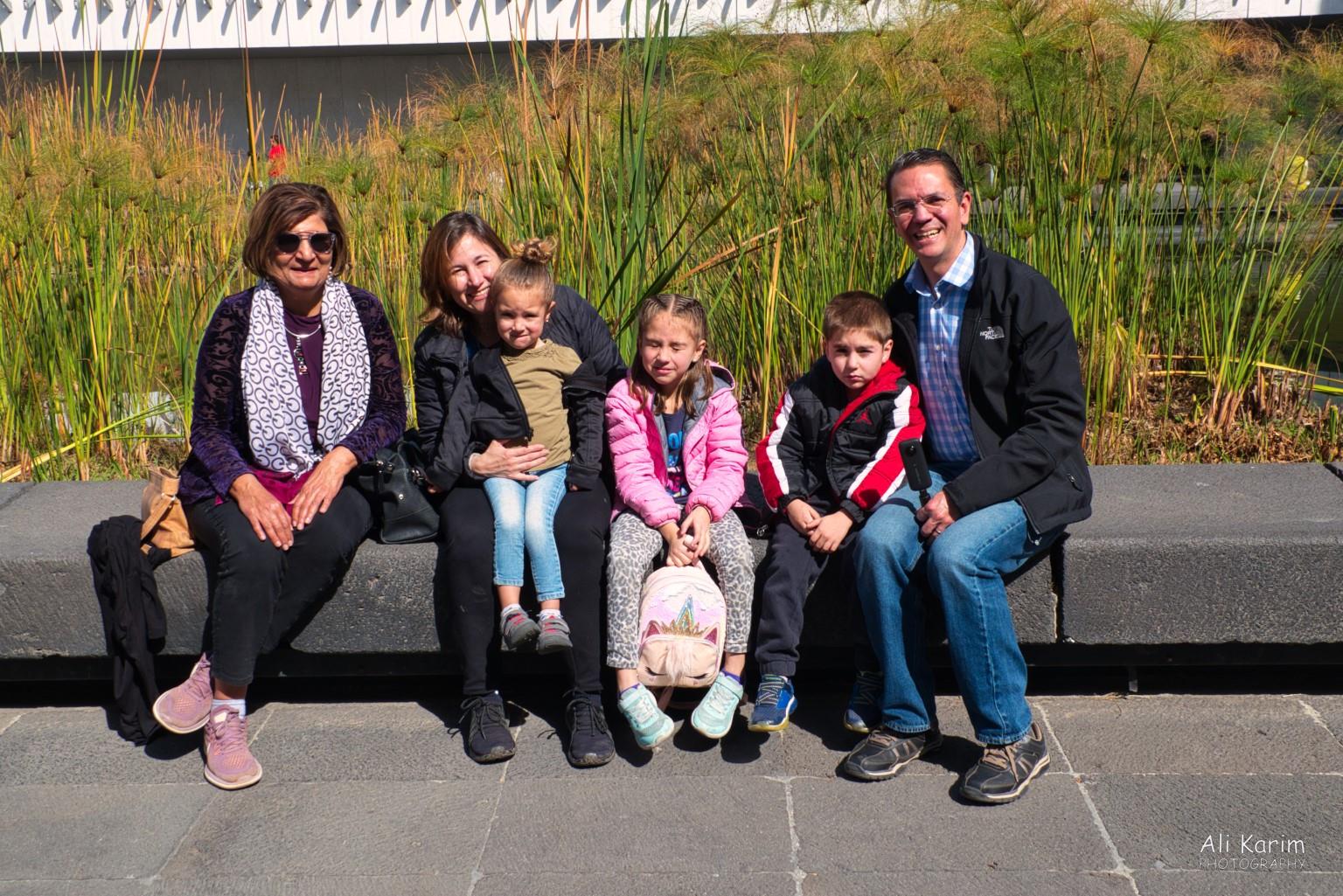 After the Museum, we went for a short visit to the zoo opposite, and then Martha & Ricardo took us out for a very nice meal and ice cream with the family, a most enjoyable time. Thanks to Martha & Ricardo.
We finished off our trip with a visit to the Mercado de San Juan…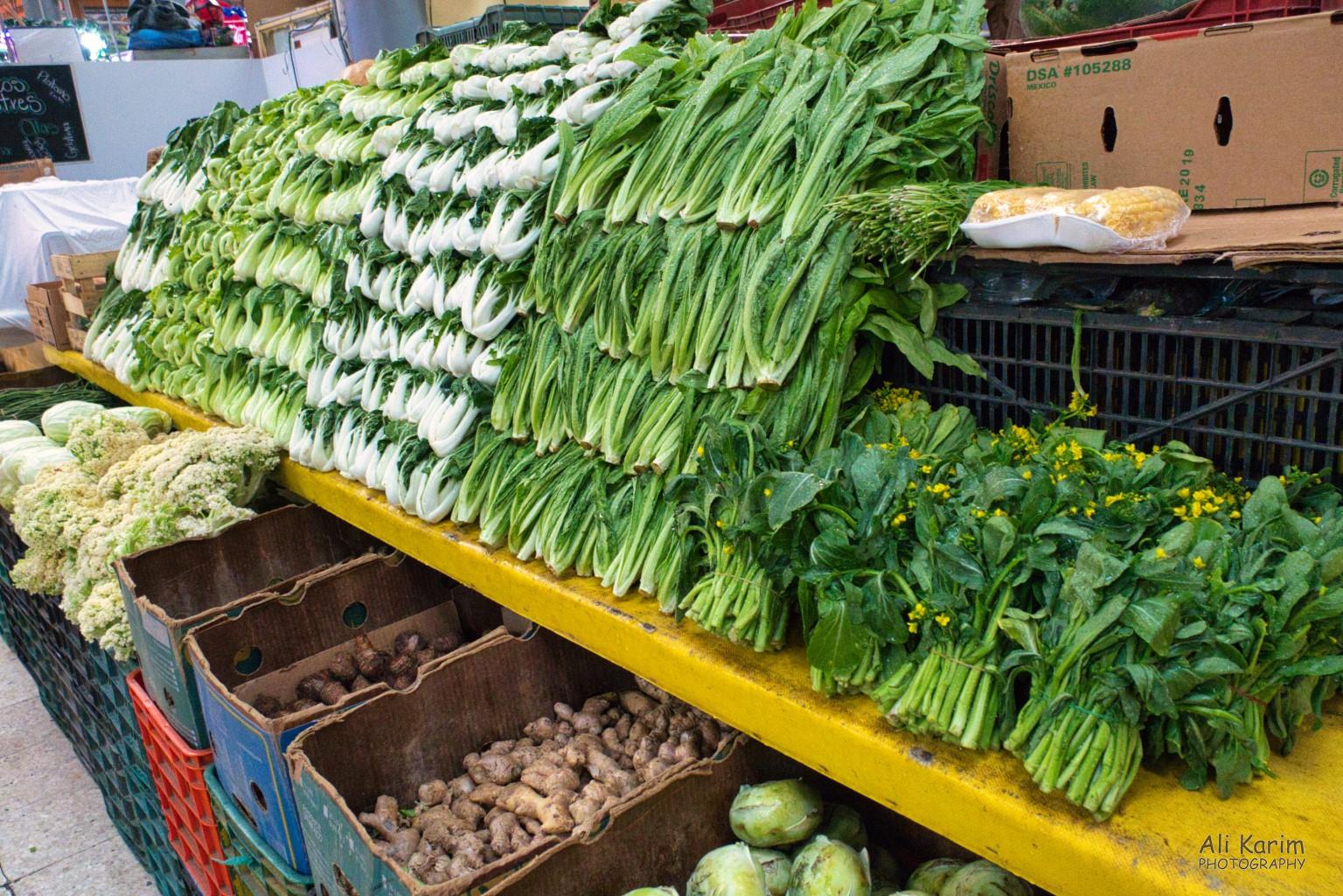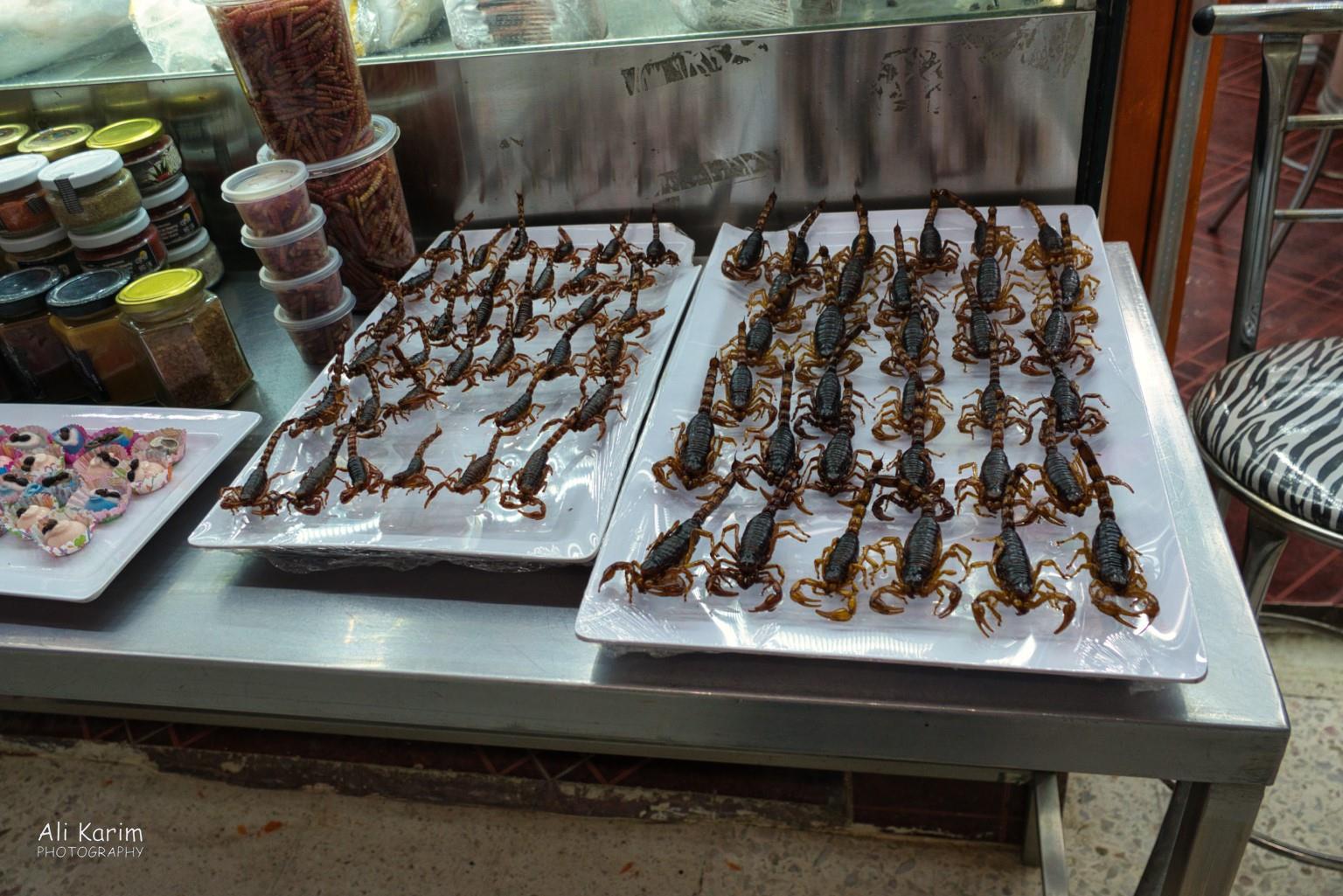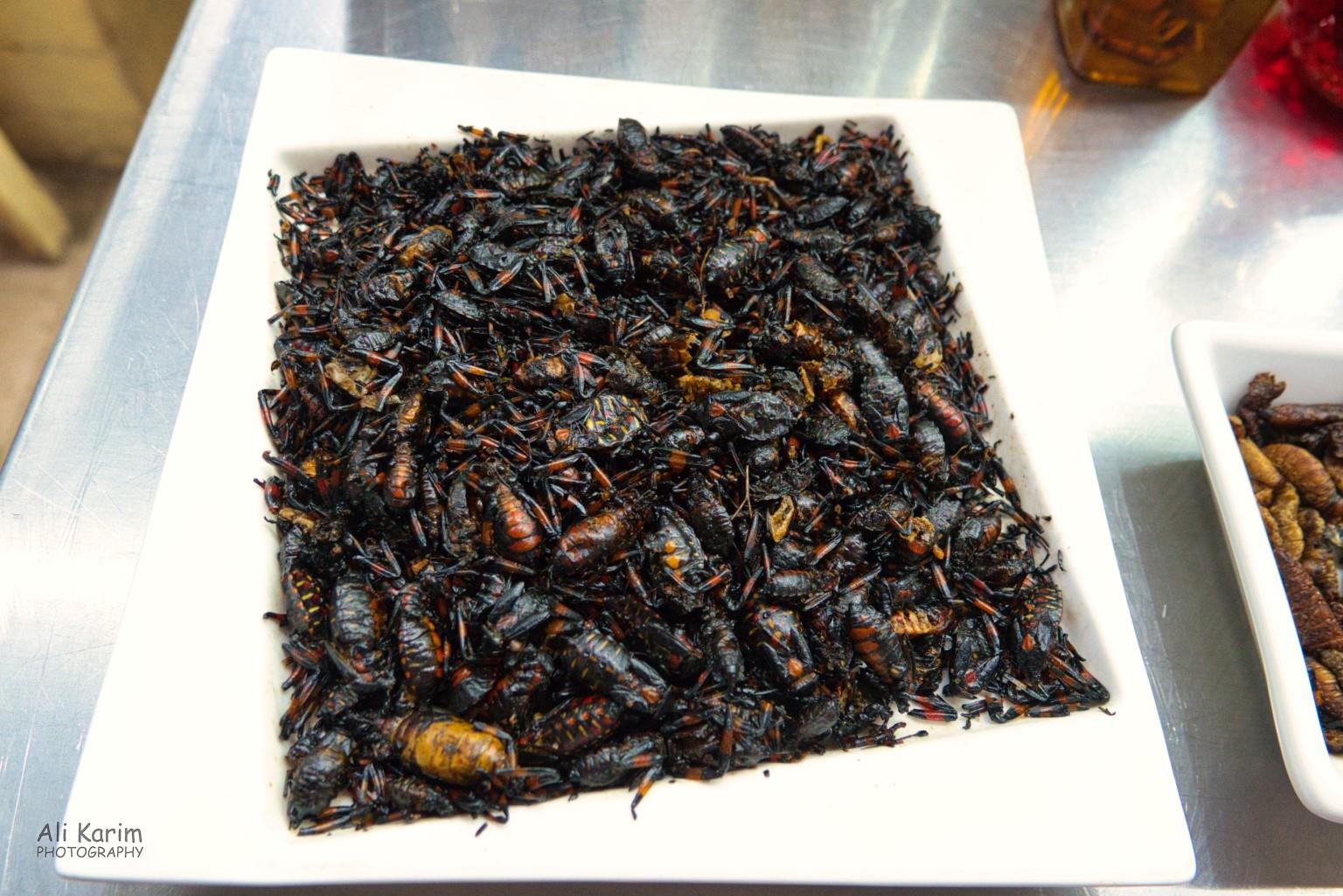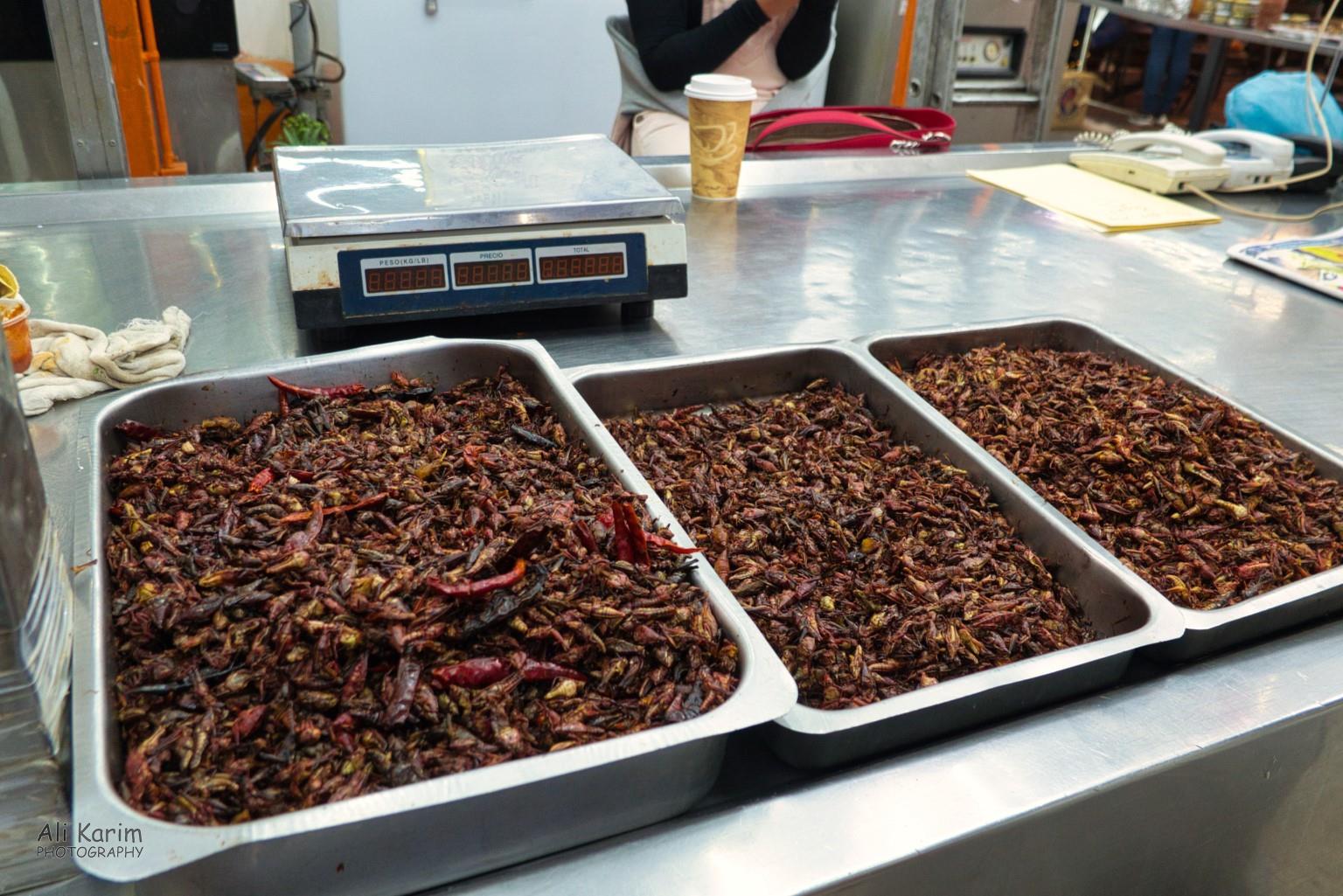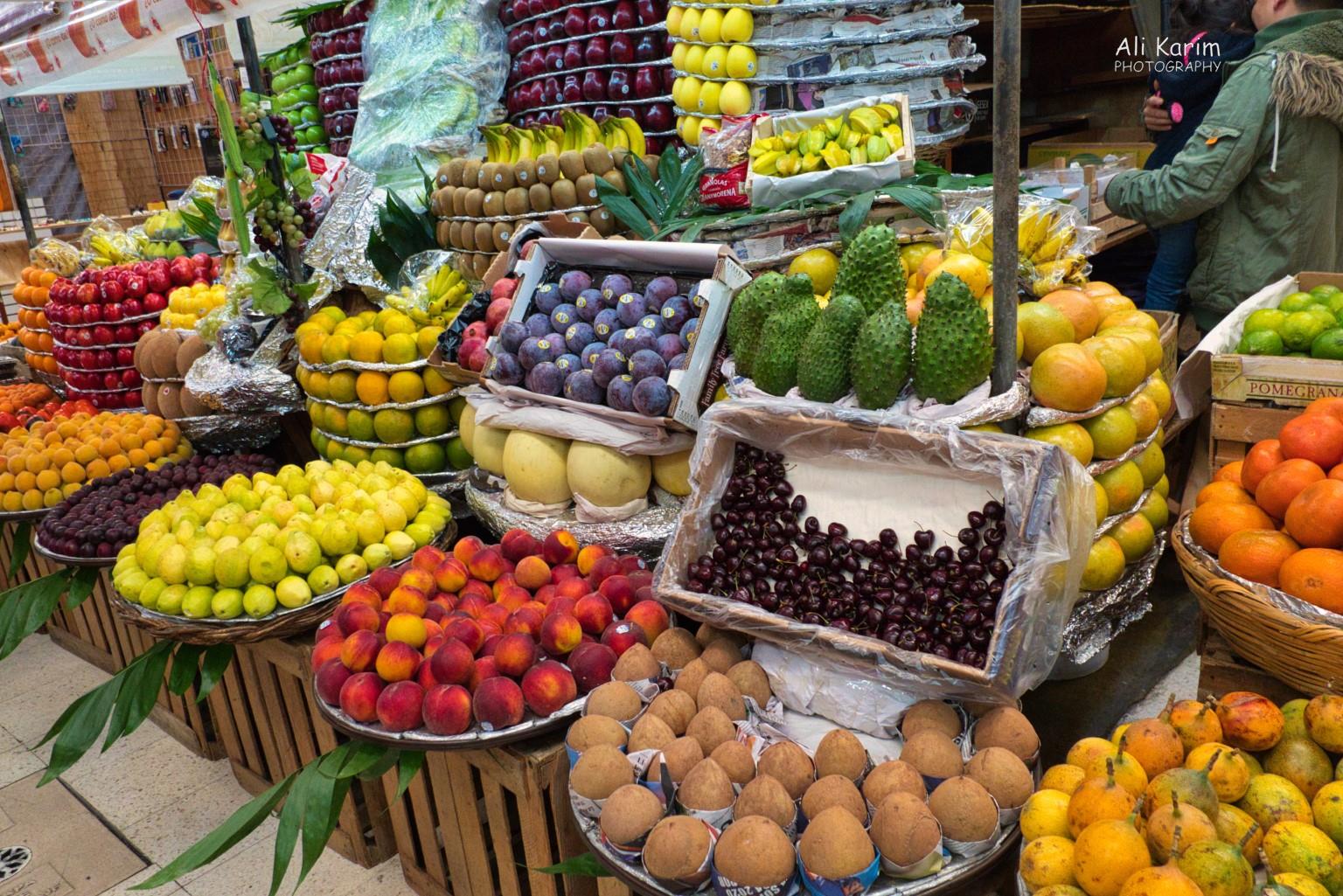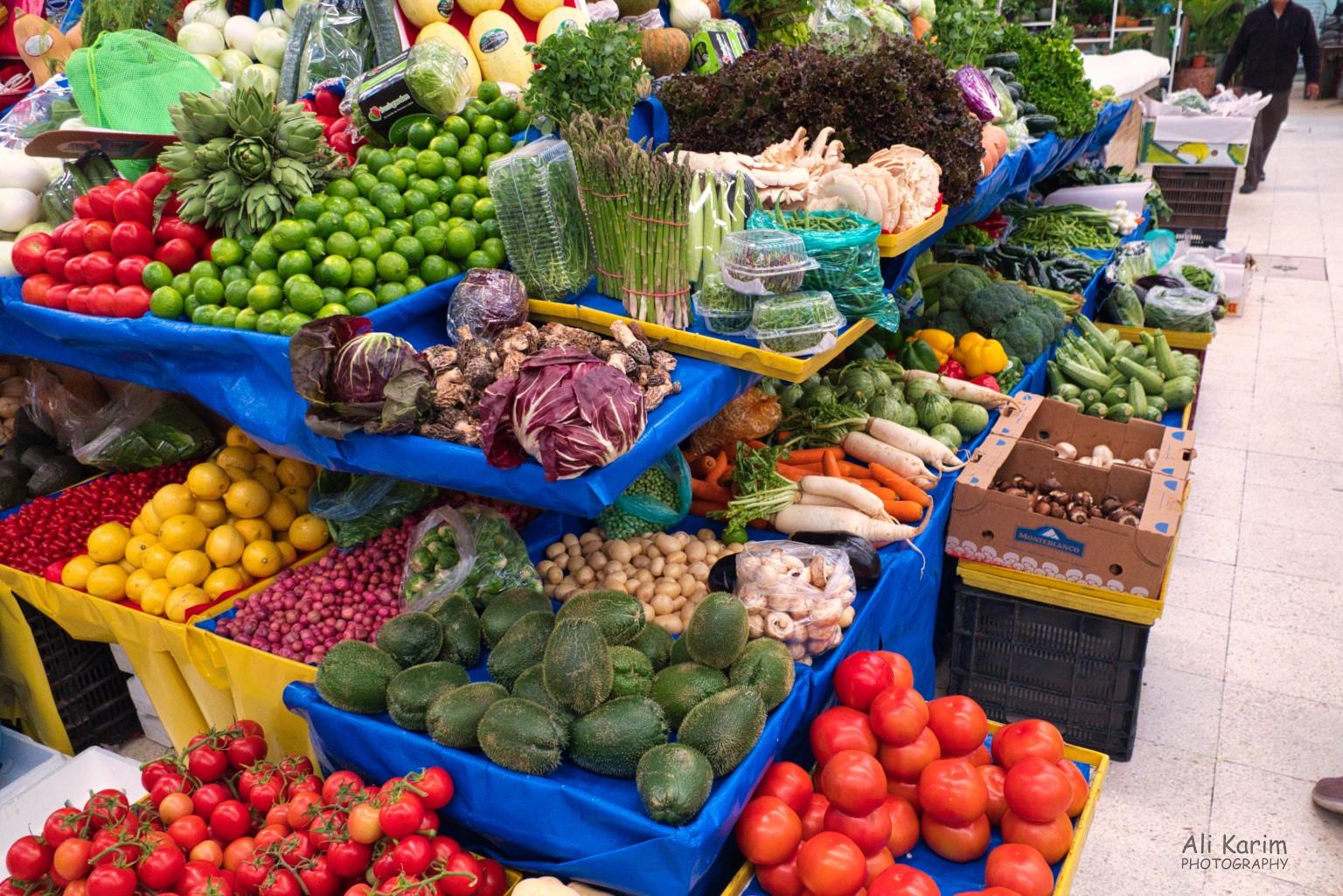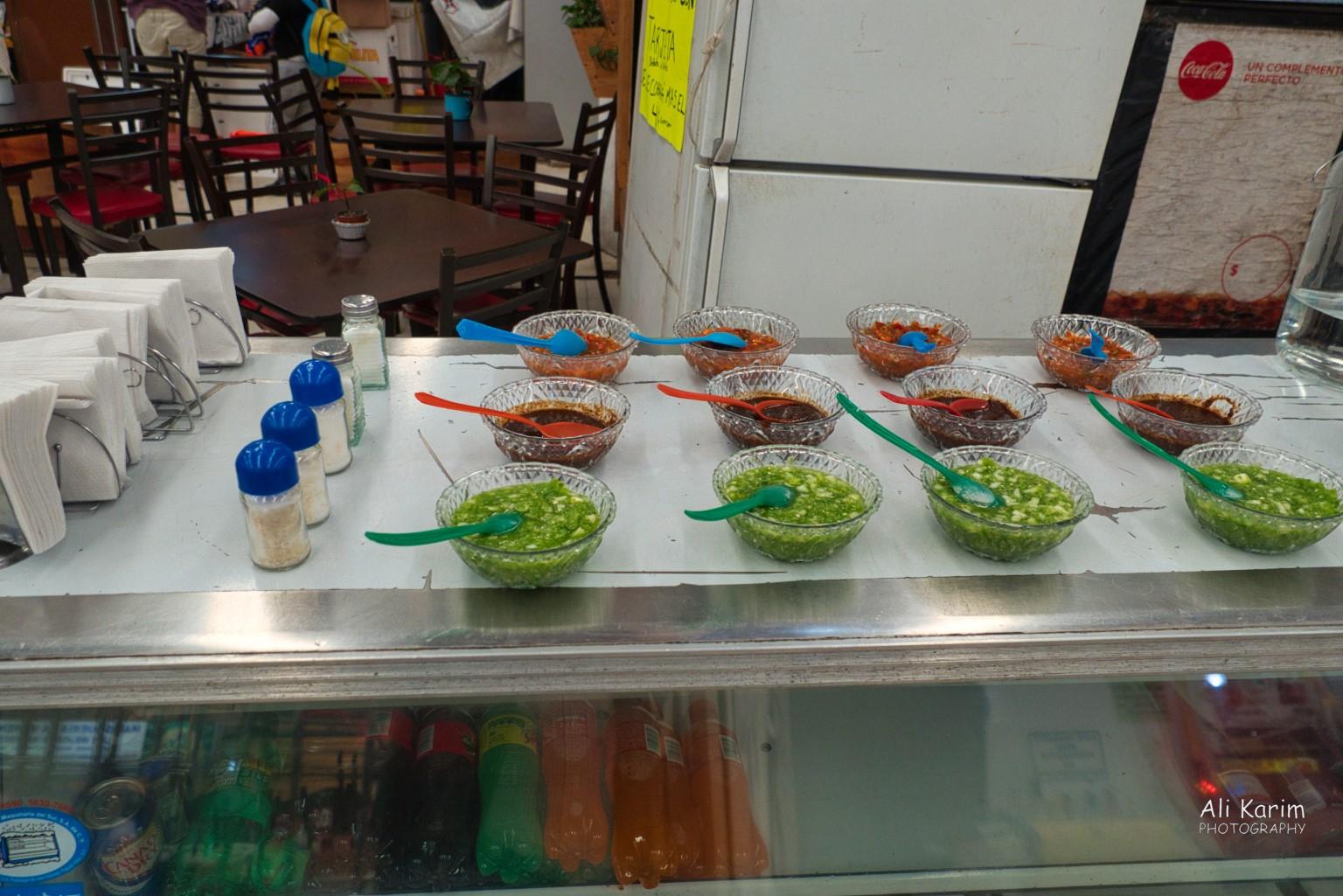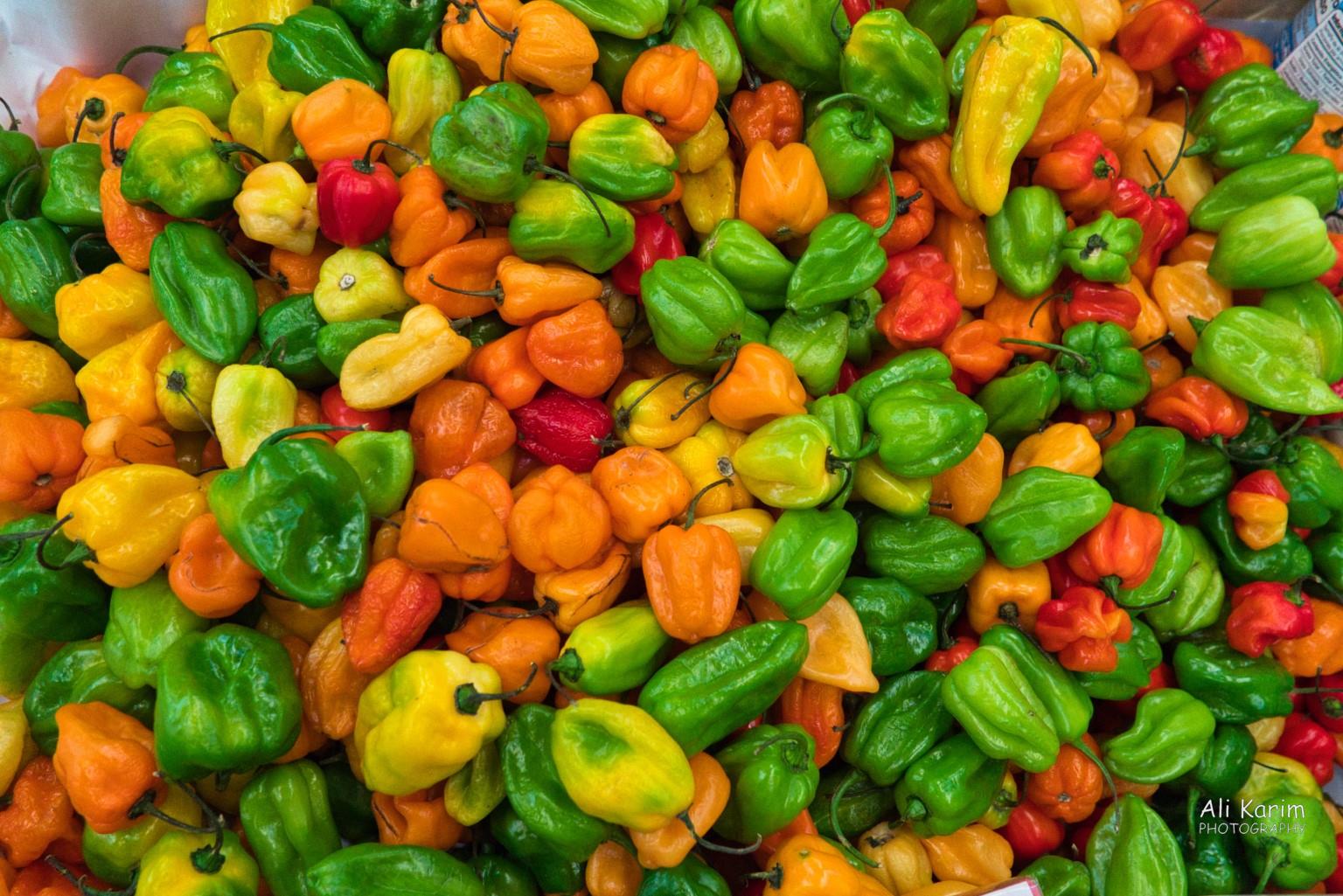 And so ended our trip to beautiful Mexico City. We felt very safe in Mexico City, and never felt unsafe or threatened. All the people we came across were friendly and helpful at helping us or directing us to where we wanted to go. Everywhere we went was always clean and sanitary; bathrooms everywhere were clean & functional.  Taxis and Ubers were cheap and easy to get around, as was the public transportation of busses, trams, subways and trains. All in all, a great time and we need to remember that their civilization started way before the Spaniards ever set foot in the Americas.
This entry was posted in
Mexico
,
Mexico City 2019
,
North America