Beirut to Tripoli
The next day, woke up early, checked the Amex CC, and still no unknown charges, nor any payment to Babar. Strange.
Had breakfast, checked out of the hotel, and then took an Uber to Rafik Hariri International airport, where I had booked a Budget car for our trip through Lebanon. Since it was relatively early (8AM), the traffic to the airport was light, and so we reached the airport quickly. We went to the Budget counter in the arrivals section of the airport, and since this was not North America, I had budgeted at least an hour to rent the car. Instead, I was very pleasantly surprised that everything was ready and the rental car counter person was expecting me. And the class of car I had booked (mid-size 3 door car) was indeed what was waiting for us. This was probably the easiest and most painless car rental experience I have had outside North America. The only thing that I could complain about was the gas in the car was only 7/8 full; minor issue.
I set up the GPS on the local SIM card phone, and got Waze to direct up on the road to Tripoli. Tripoli is in northern Lebanon, and the airport is in south Beirut, so we had to drive through Beirut to get to the north. By this time, the traffic had started building up, so it took a little time to navigate through Beirut. Plan was to drive north along the coastal road and check out Byblos, Amchit, some nature areas, followed by Batroun, Anfeh and finally Tripoli.
First stop was Byblos; the GPS navigation was taking us there, but there were no road signs for Byblos; instead , the GPS was taking us to road signs for Jbail; confusing until we figured out that the Arab name for Byblos was Jbail; Byblos being the Greek name given to this ancient city. We came to find out that multiple Lebanese cities had such double names, and all places are not well signposted so travel is more difficult.
Byblos was first inhabited between 8000BC-7000BC, and has been continuously inhabited since 5000BC; making it one of the oldest continuously inhabited cities in the world. That of course makes it a UNESCO World heritage site. We drove through the old town, and made our way to the old port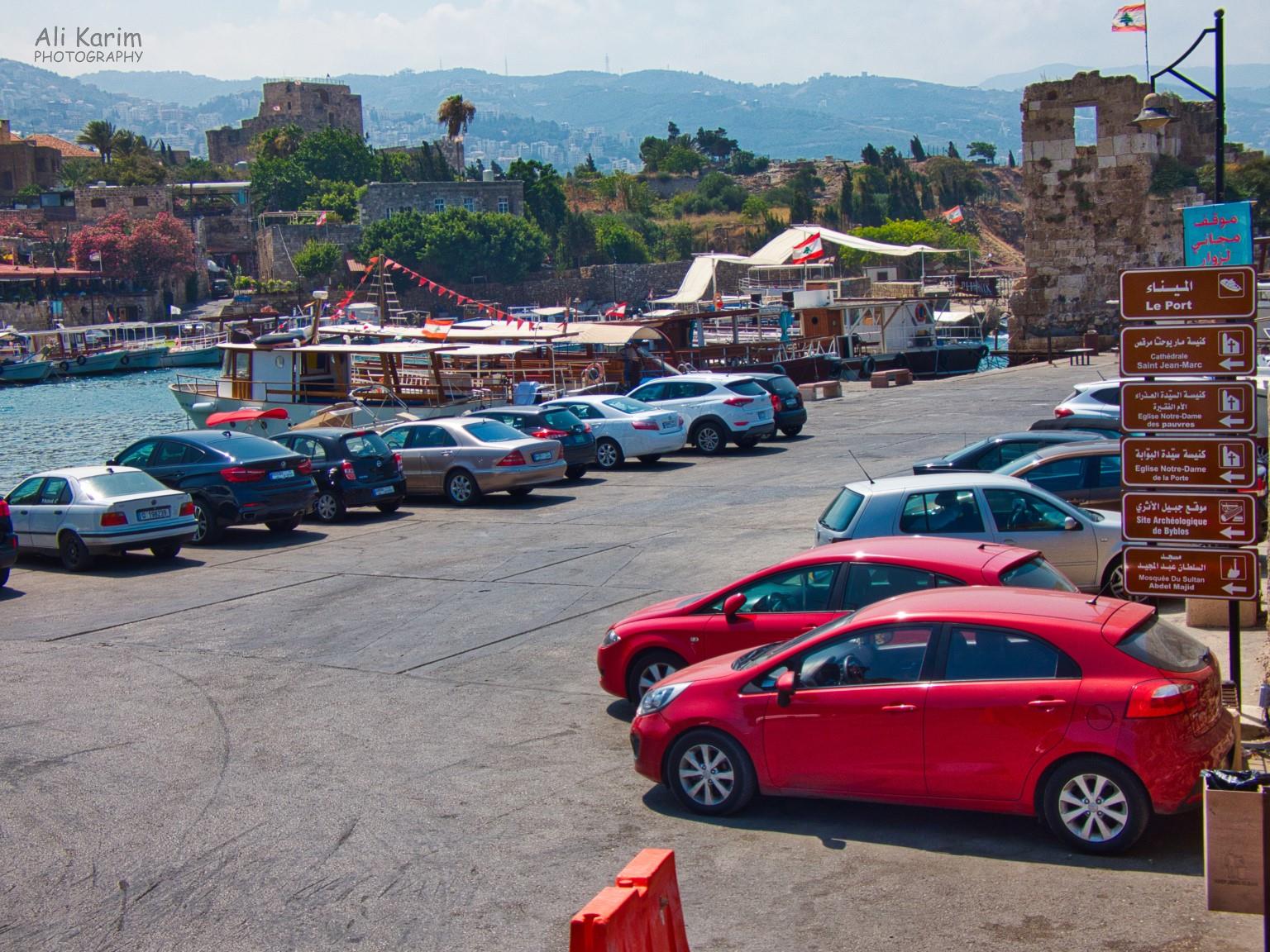 Below are some scenes of old Byblos, as we explored it a little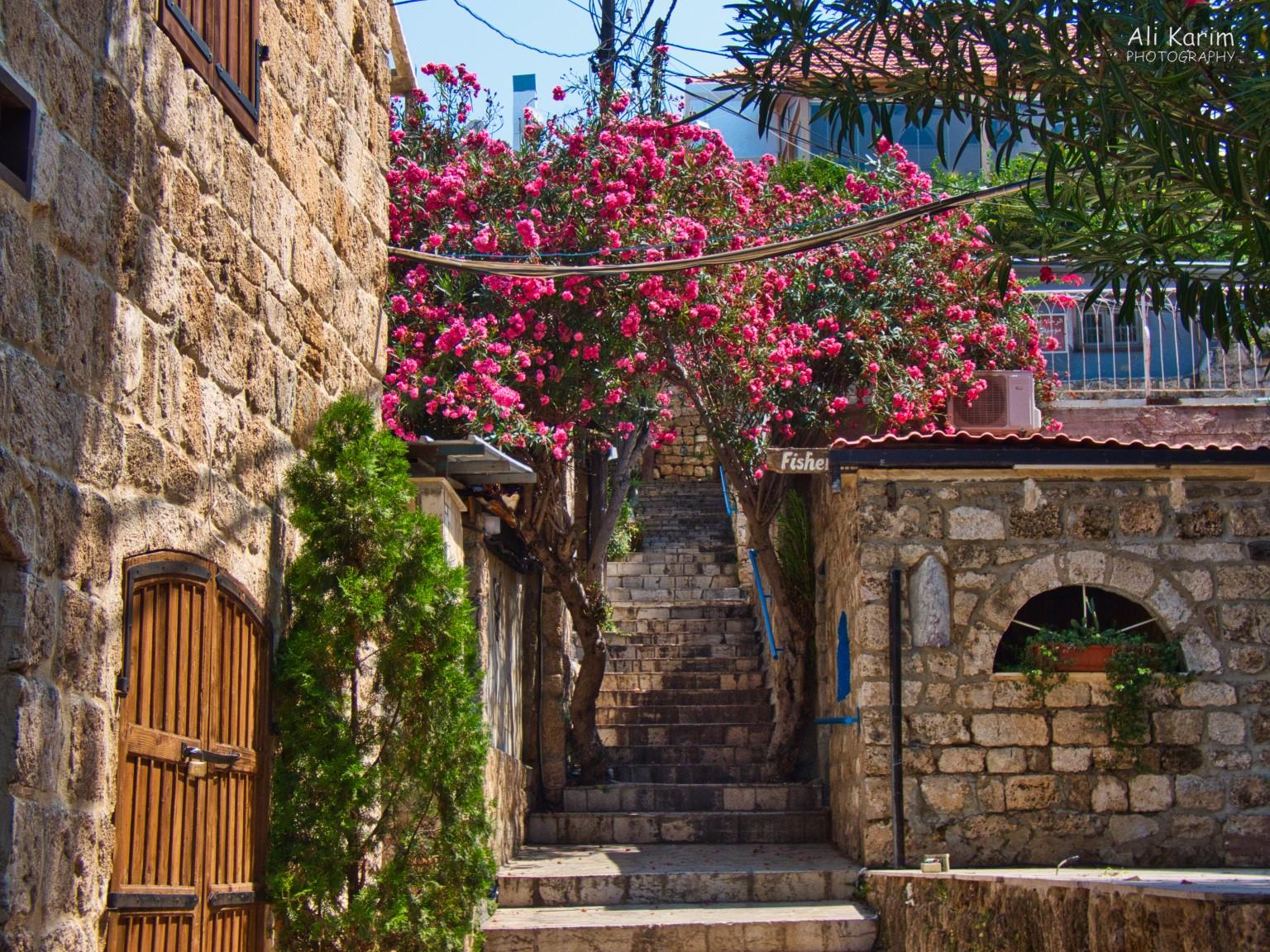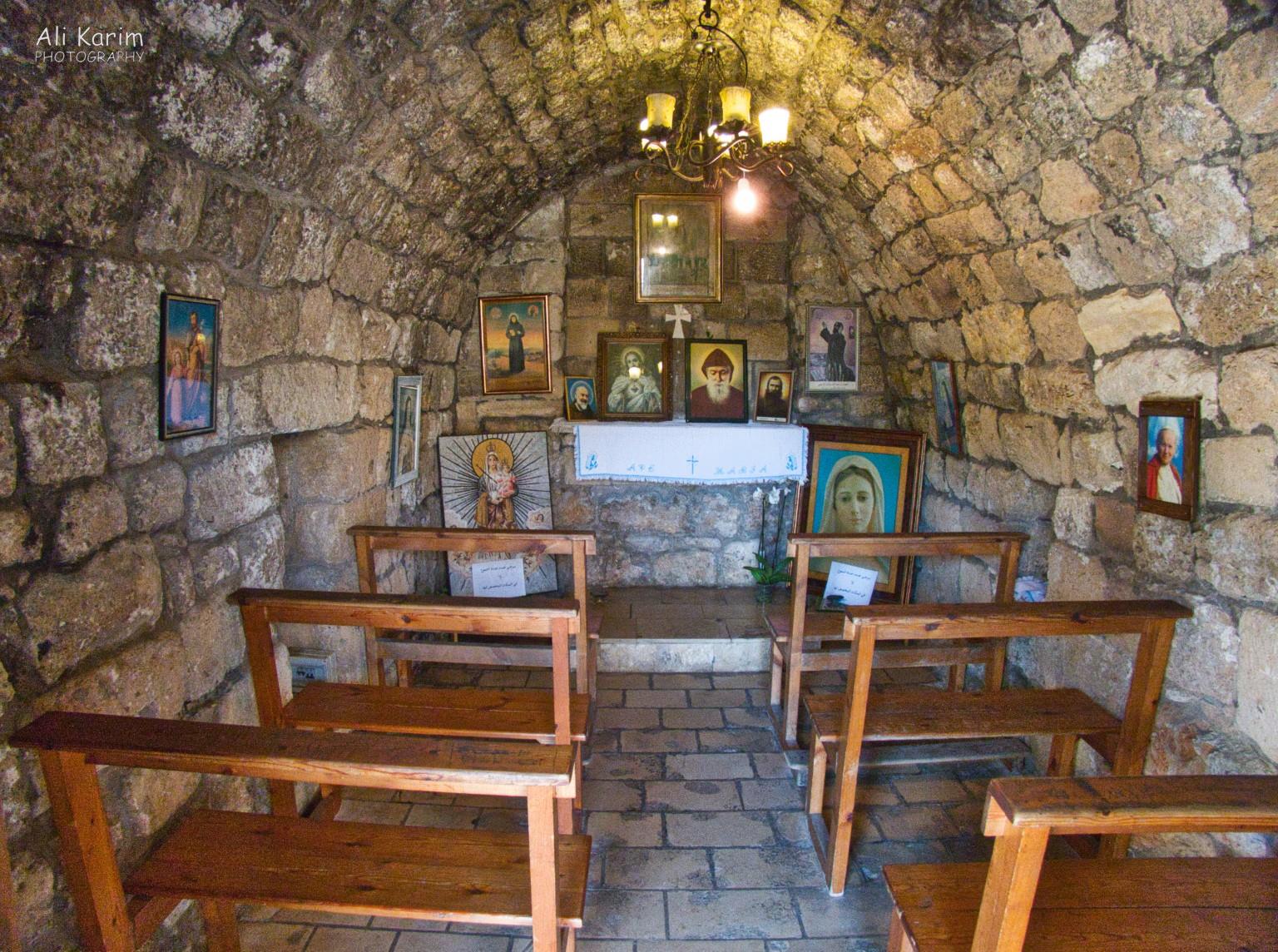 As we walked around the town, we came across an old Maronite Saint Jean Marc church, and it had people streaming into it in their Sunday best. So of course we had to join in. Inside was an old majestic cathedral, and a service was going on in full swing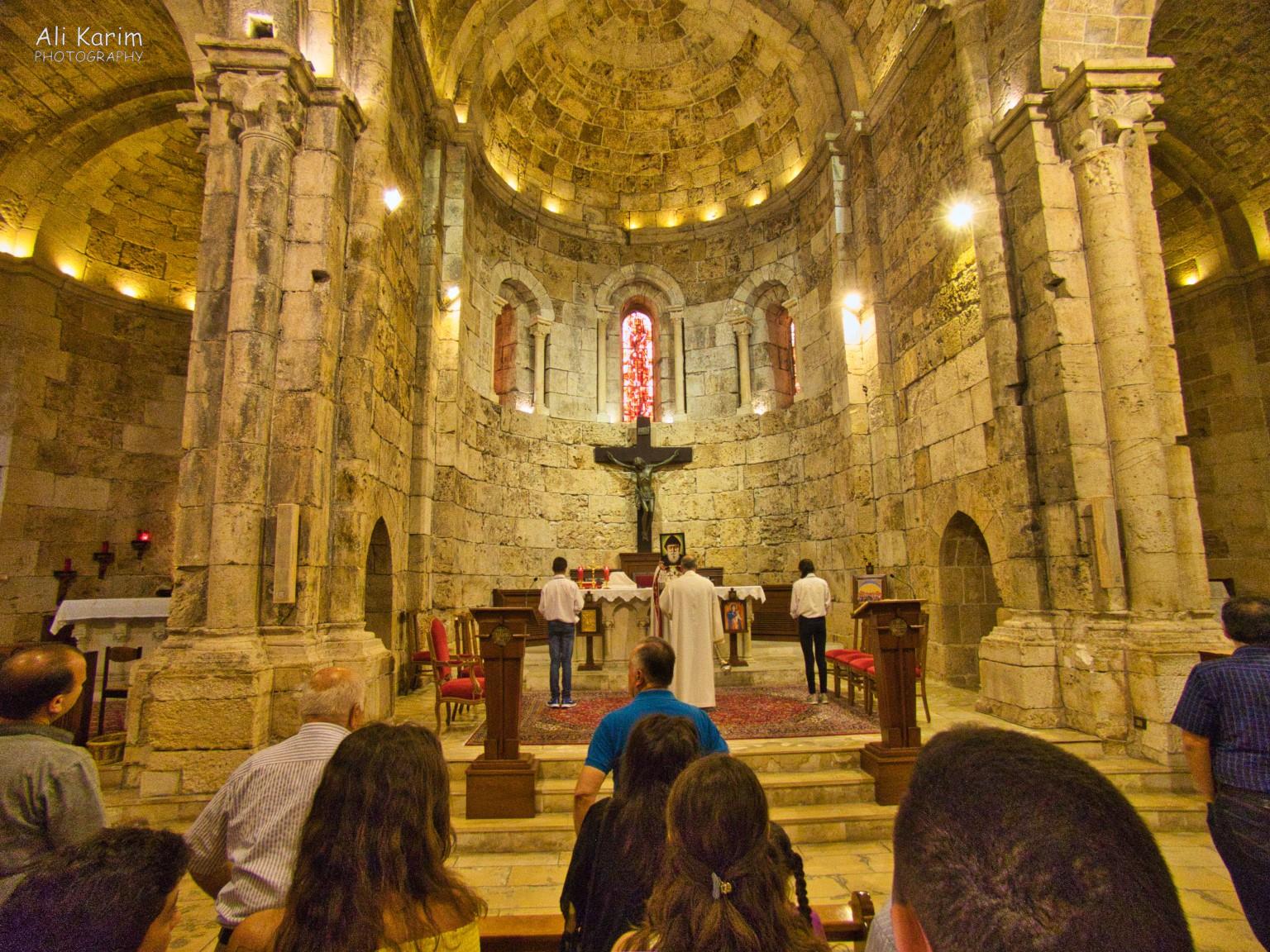 The service was very nice, see video below

What I found strange during the priest's sermon was that it was all in Arabic, and though it was a Christian church, I kept hearing words that I recognized from the Quran, like Allah etc. Confusing because I always associate Arabic with Islam, but Arabic language is also used in Arab Christian churches, and Allah still means god in either religion.
We then went back to the old port area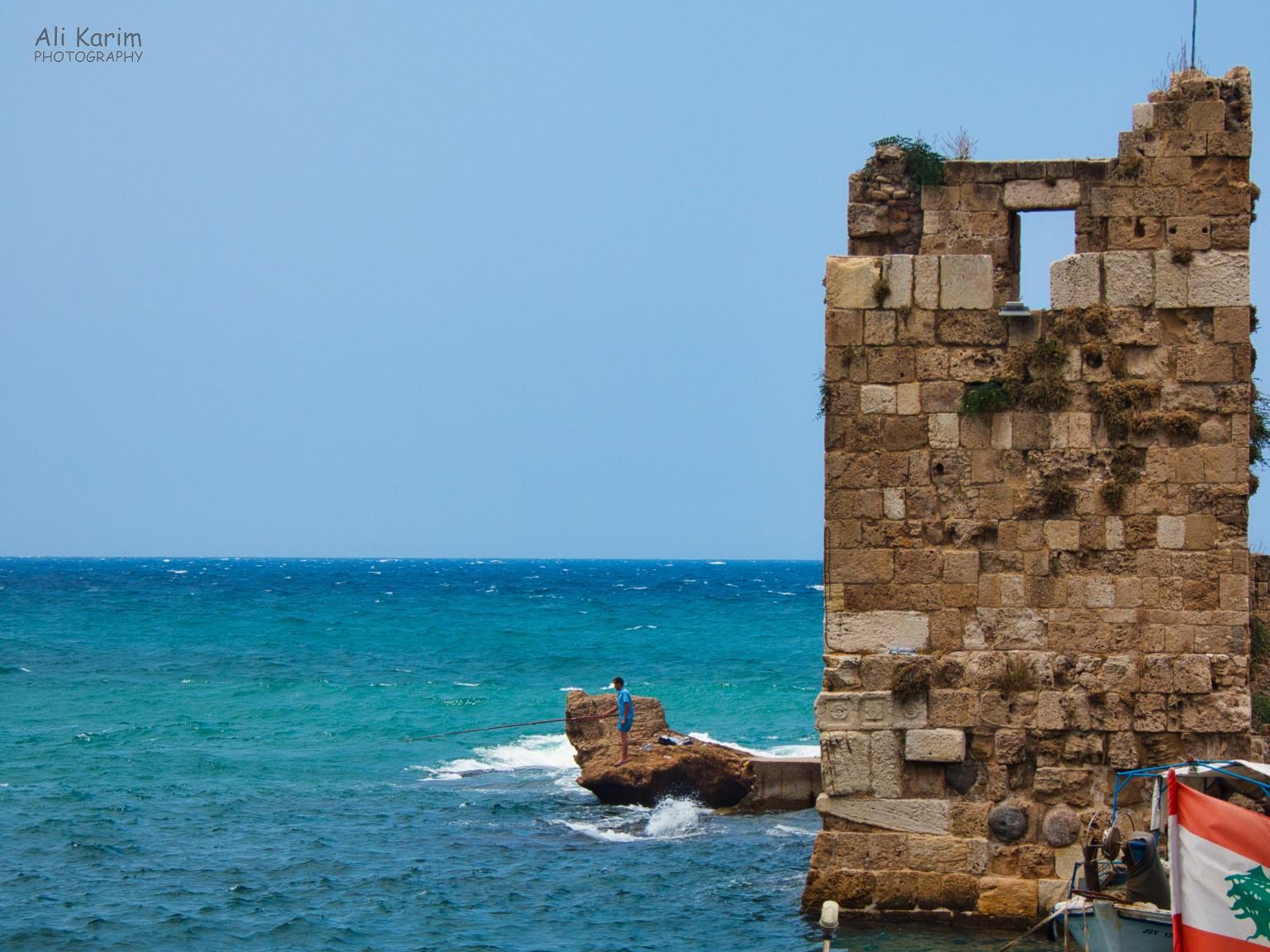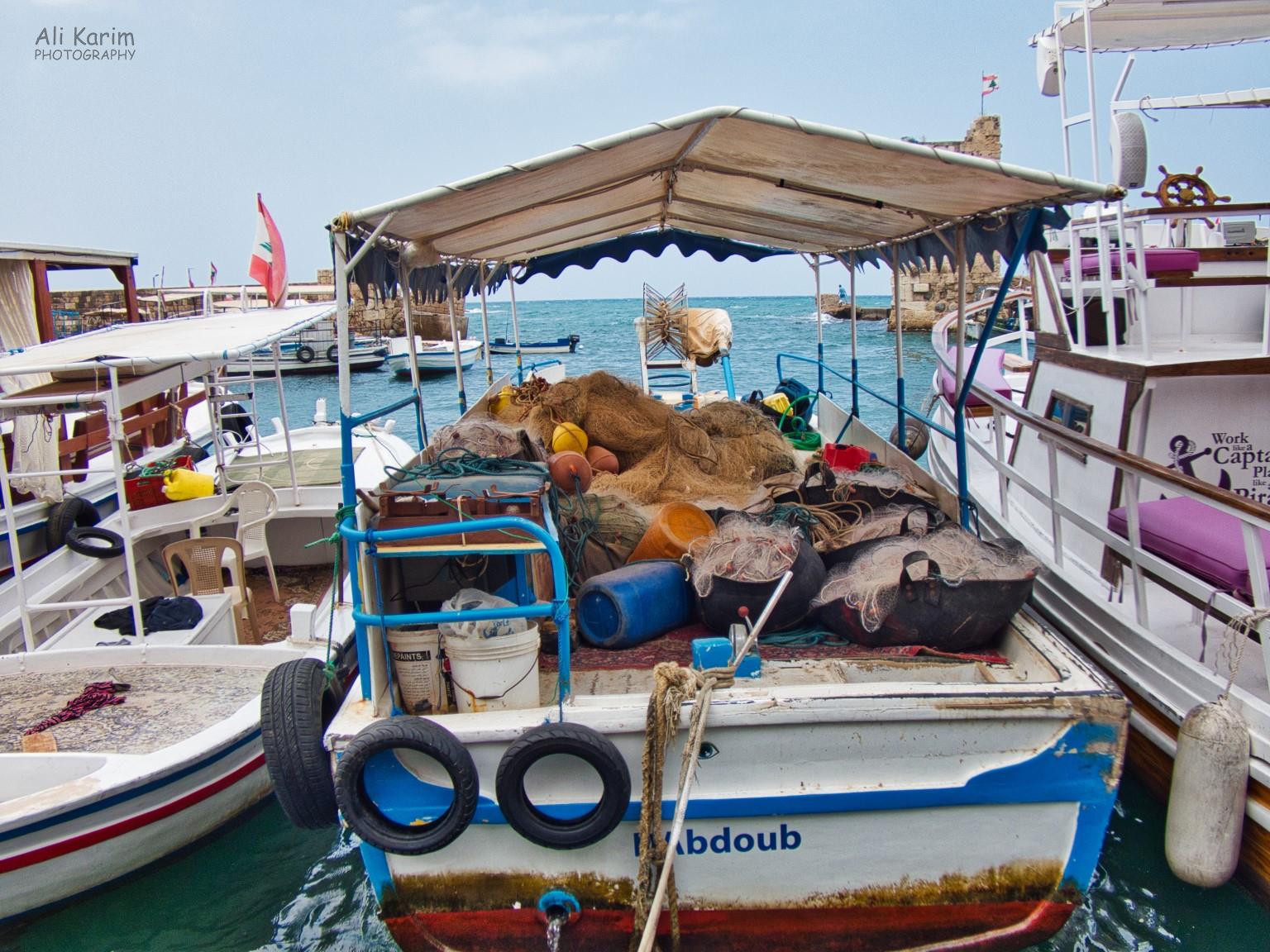 We then left Byblos, and drove to find Amchit, a small village, but it did not have much happening there. So we drove inland a little to the Bentael nature reserve and stopped at a beautiful church atop the highest hill in this area, the Mar Mema church.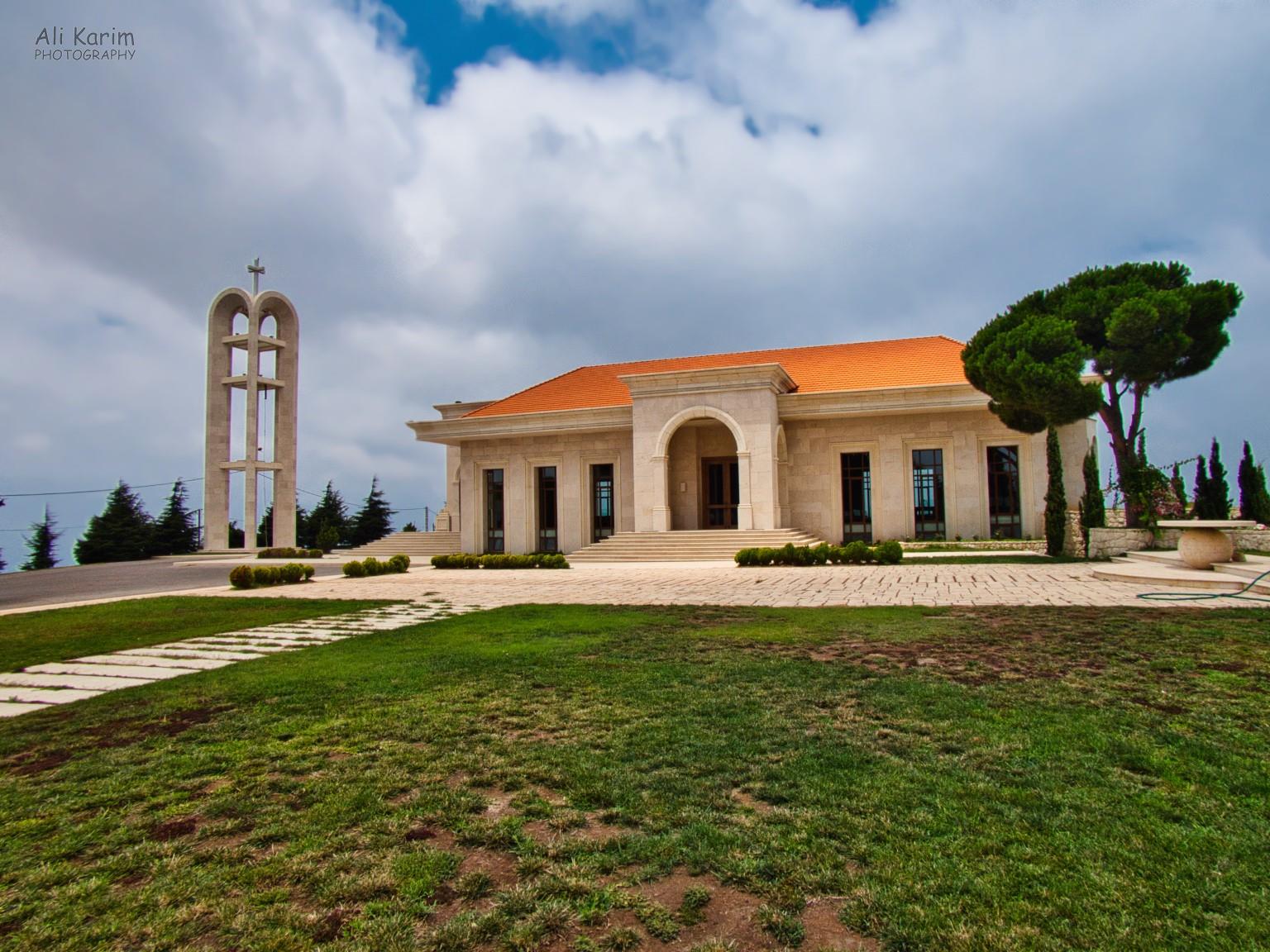 We drove towards the nature reserve and came across a family of 10 (2 parents and 8 kids) in a view spot lookout, that had come to this spot for a picnic in a battered old car, and had started a charcoal BBQ with chicken roasting on it. They gesture-invited us to join them (as no common language) but since we needed to reach Tripoli that evening with several stops on the way, we politely thanked them and declined. Another very nice gesture from complete strangers.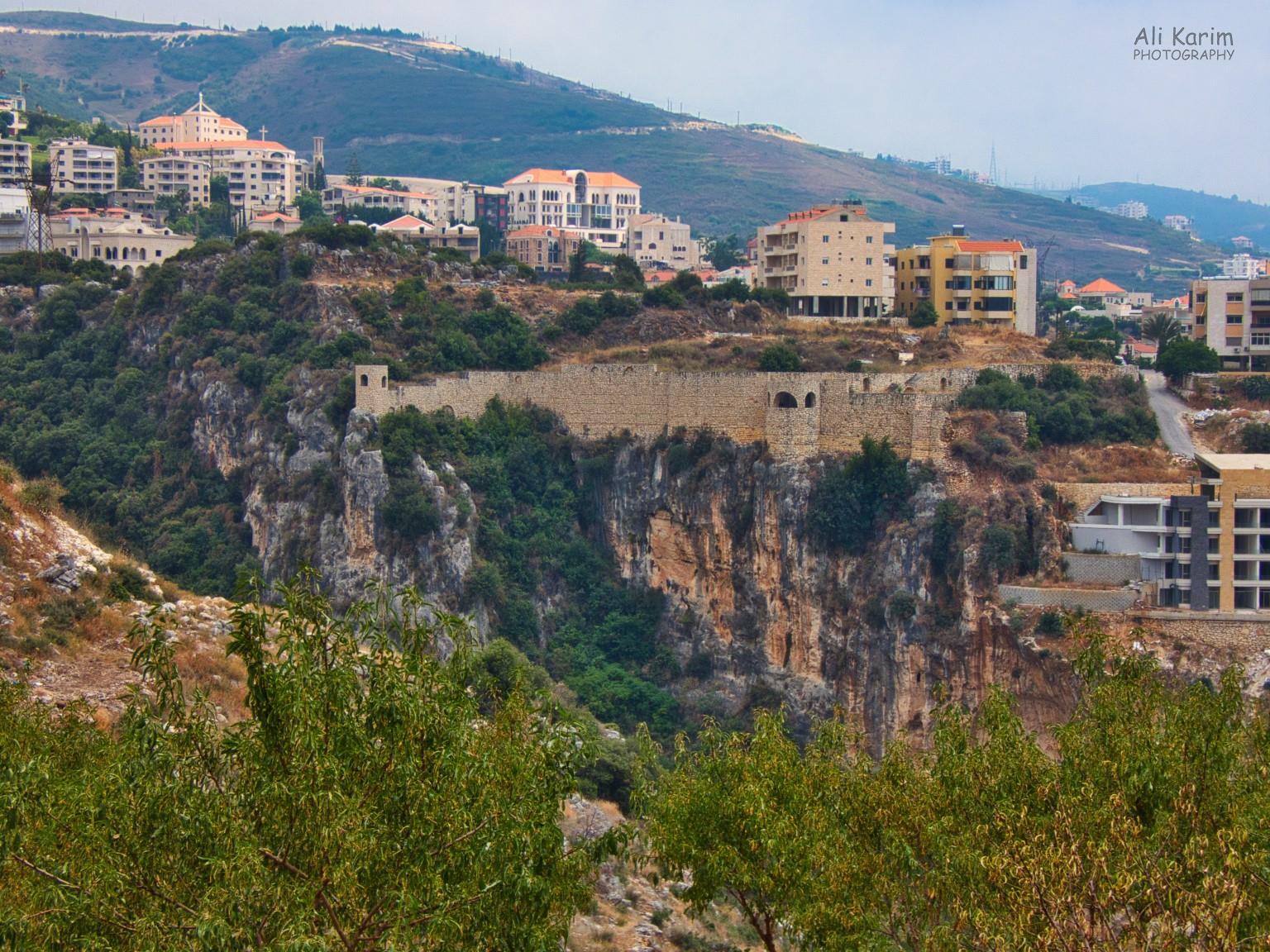 We found the Green Shell restaurant we had read about, after getting lost a little, but it was just opening and since we did not have time, we had a soft drink here and kept driving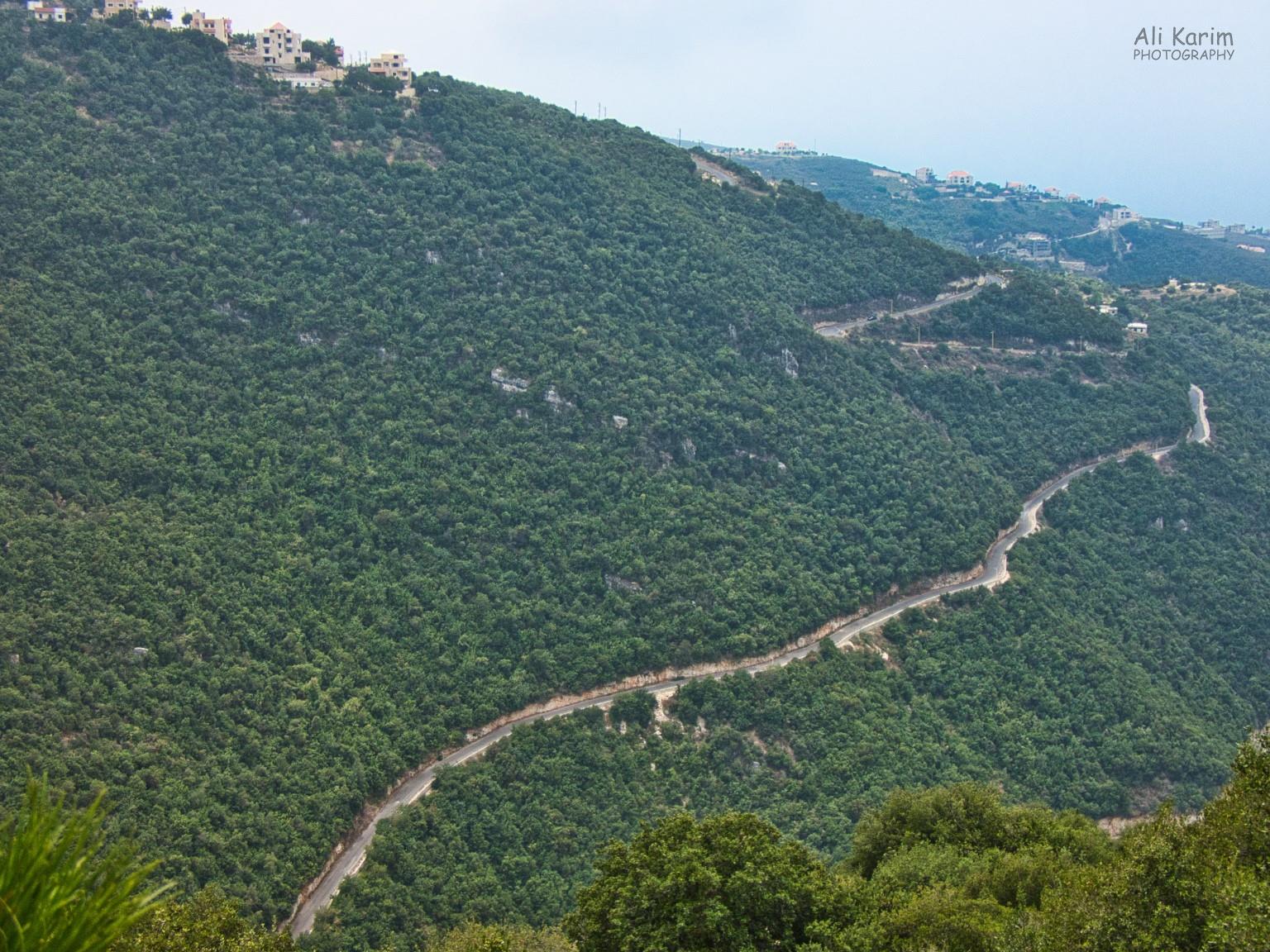 We got back to the coastal highway, and the next stop was Batroun. Batroun is another ancient city and has a few beautiful churches, and is known for its citrus fruits from the surrounding citrus groves Lemonade is famous here. Below are some scenes of Batroun, as we explored here.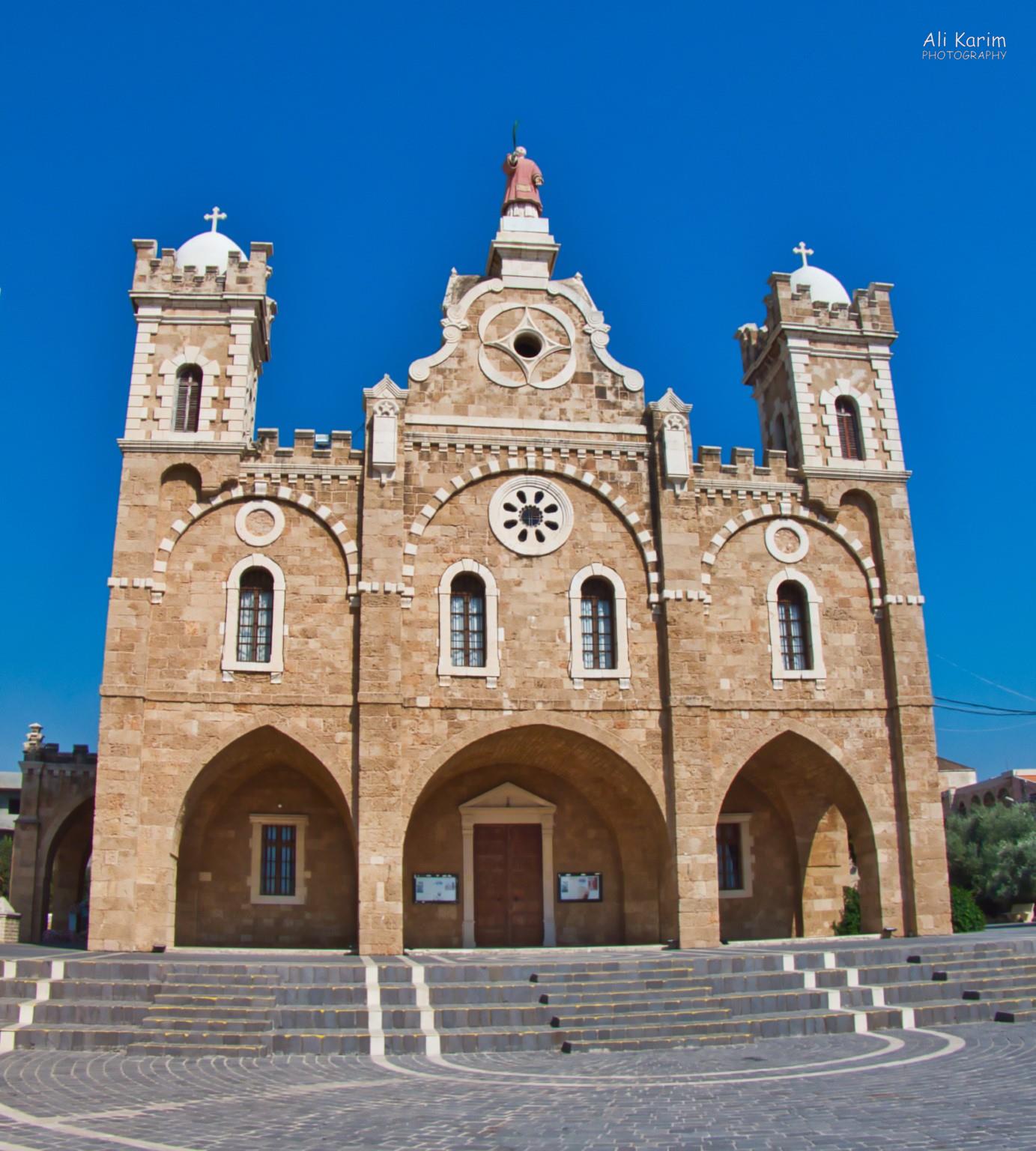 The church inside was being decorated for a wedding later that day; and as we walked outside, we saw the couple that was getting married there later that day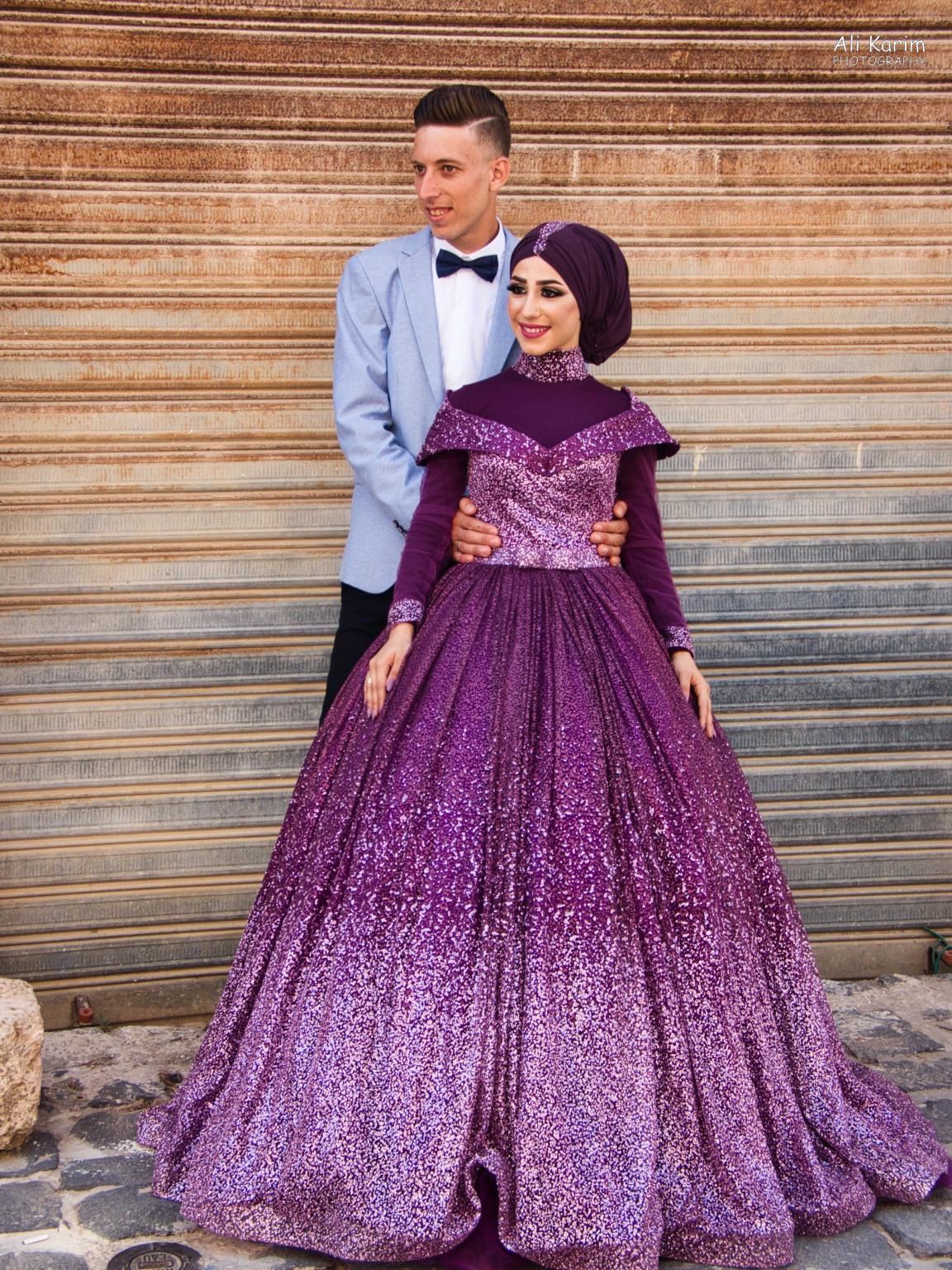 We then visited another old church nearby, the Mar Gerges (St George's) church, which had strange music (sounded almost Chinese to me) being played inside it to an empty chamber; check out the video below
We stopped at Le Garage for their famous lemonade; this was a small family run restaurant, which was quiet that hot afternoon. We talked with the owner and he explained that he was a Maronite Christian, and that John Maron had started this church many years ago in northern Syria, and that Maron had fled prosecution in Syria with his followers, to Lebanon, where there is a thriving Maronite population.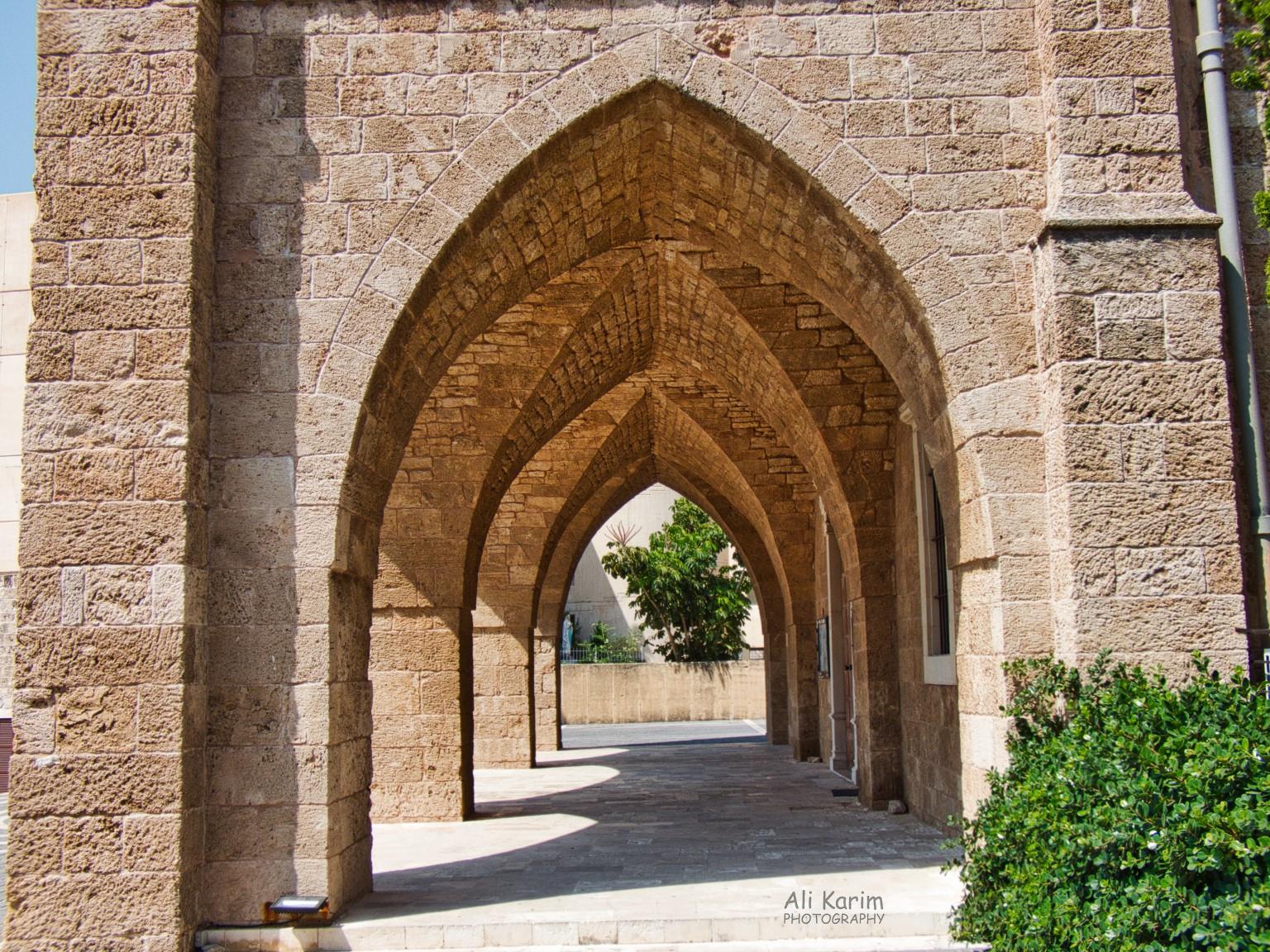 Late lunch was at Chef Georges Seafood kitchen, recommended by the owner of Le Garage, where we had a couple of seafood pita sandwiches; very nice and delicious sandwiches.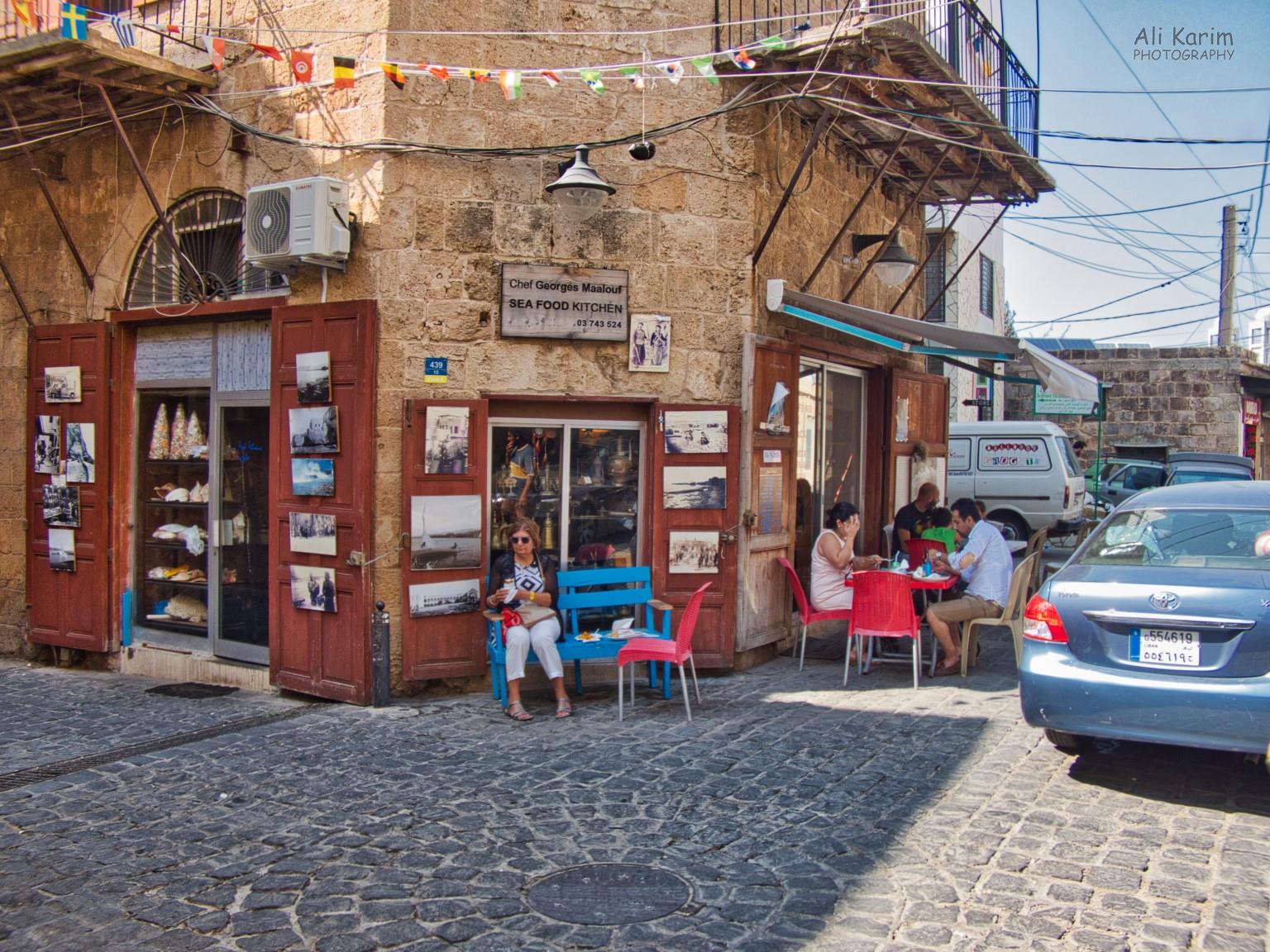 As we went back to our car, we came across several Ethiopian women, all wearing white headscarves, who told us that there were "too many" Ethiopians in Batroun, and that they were on their way to church, which happened to be the St George's church we had been to earlier with the strange Chinese type music. We went with them and the church was now filled with Ethiopian women, every one of them wore the white scarf covering their hair. They had their service using an ancient Aramaic language with singing and drums. Very interesting.
It was time to keep moving towards Tripoli. We got back onto the coastal highway.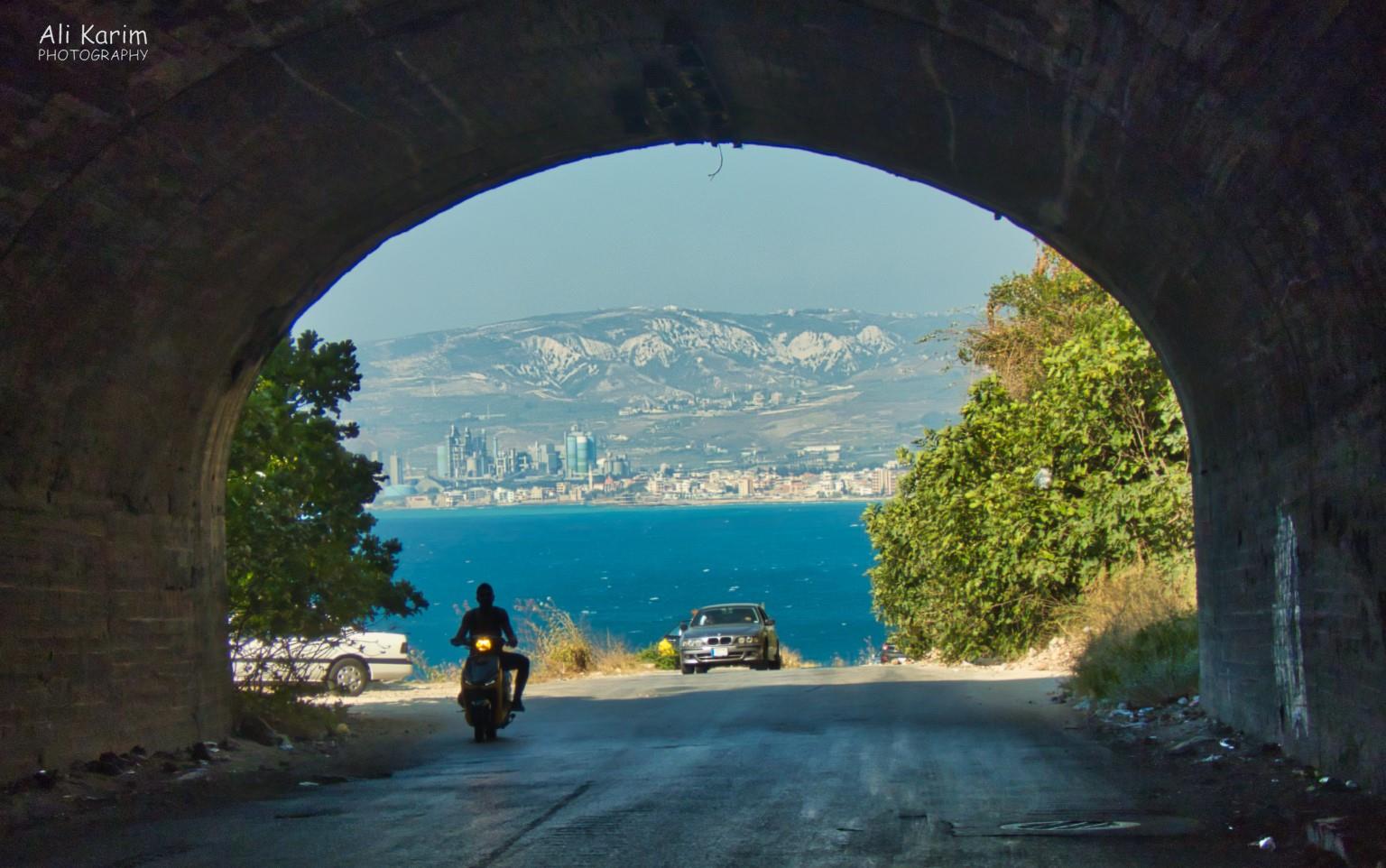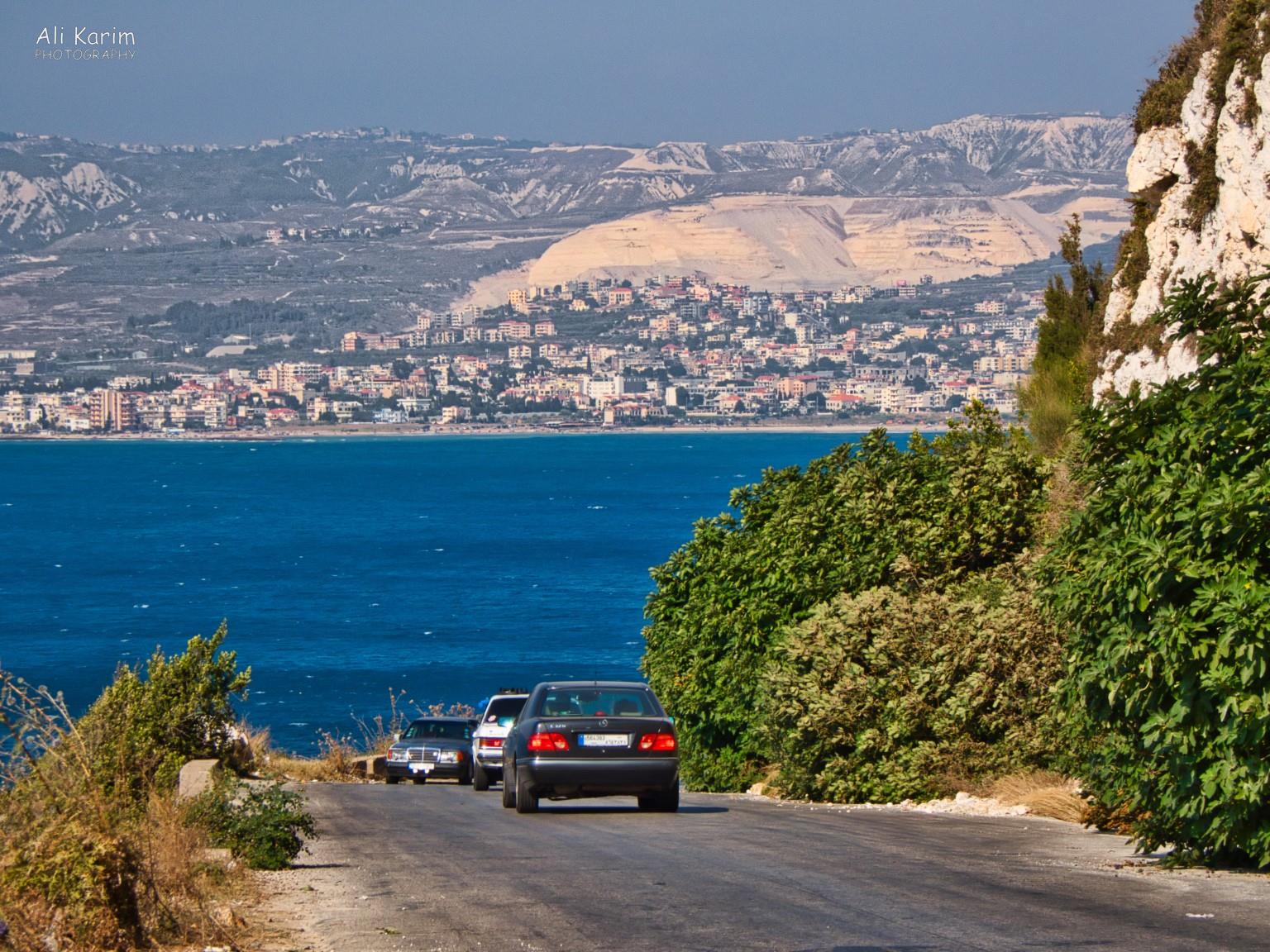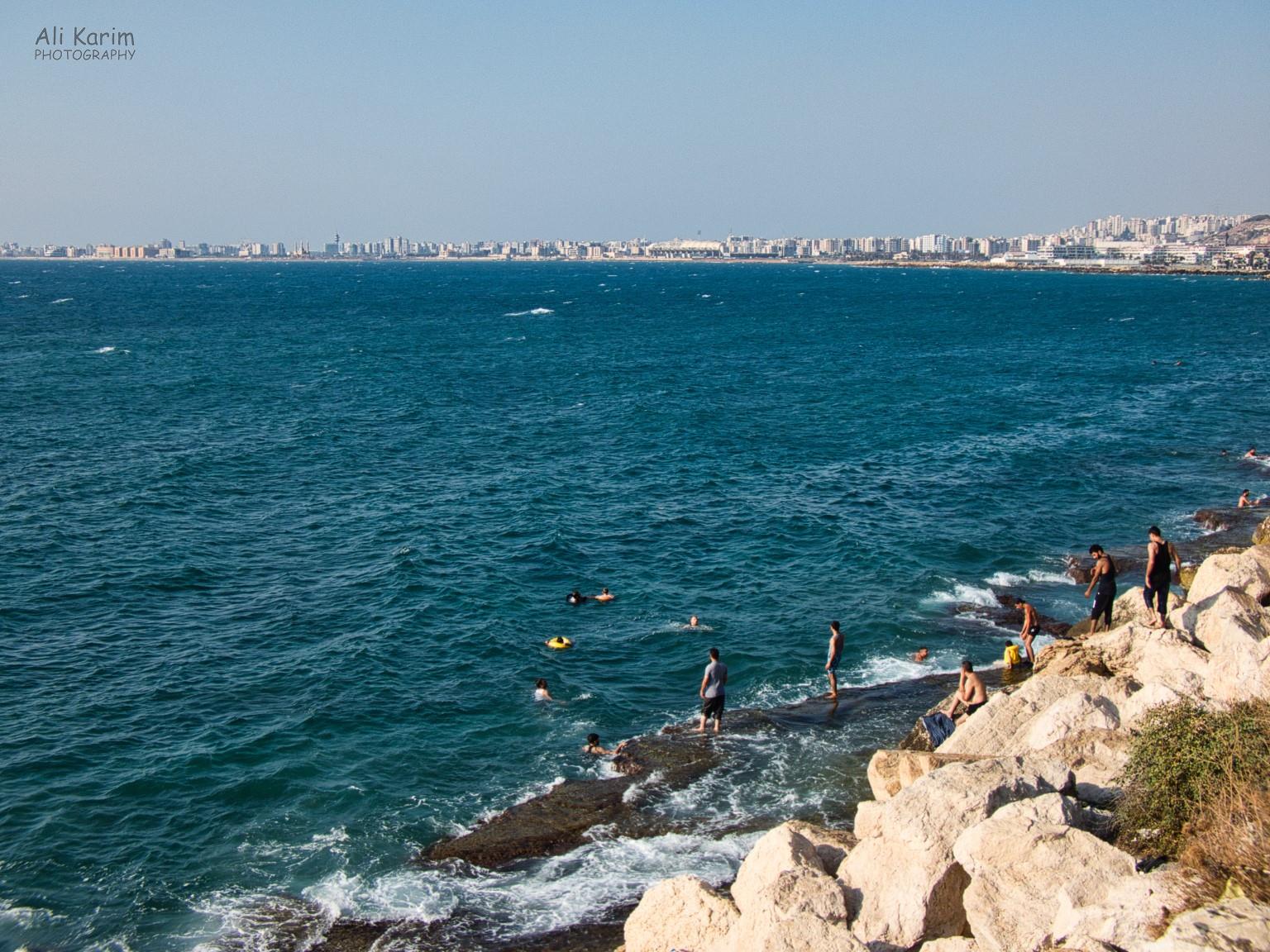 We drove into Tripoli, and onto the port area or El Mina. El-Mina is the site of the ancient city of Tripolis that dates back to the Phoenician era, and is one of Lebanon's oldest cities, alongside Byblos, Tyre, and Sidon. The site of Tripolis moved inland after the Islamic reconquest from the crusaders, and today's El-Mina became the harbor district of greater Tripoli. We had booked to stay at the Saint Francis Convent, an 800 year old order.
Apparently, they needed revenue and turned some of the rooms into guest houses. So we called Father Quirico and informed him we were close by. He gave us rough directions, and met us at the gates of the Convent. After checking into a basic room ($70 per night for 2 of us; accommodations are not cheap in Lebanon, because basic cost of living is high), he gave us a bit of a background on what to do and where to go for sightseeing and eating, and letting us know that after 10PM, we would have to call him to come from his home nearby to open the gates for us.
After freshening up, we walked over to the corniche area, passing several restaurants where they had put up outdoor screens to watch the world cup soccer; the Lebanese are quite into soccer. The corniche was quite a busy area with families and lots of people enjoying the evening and sunset.
Below are some scenes from the evening here in El Mina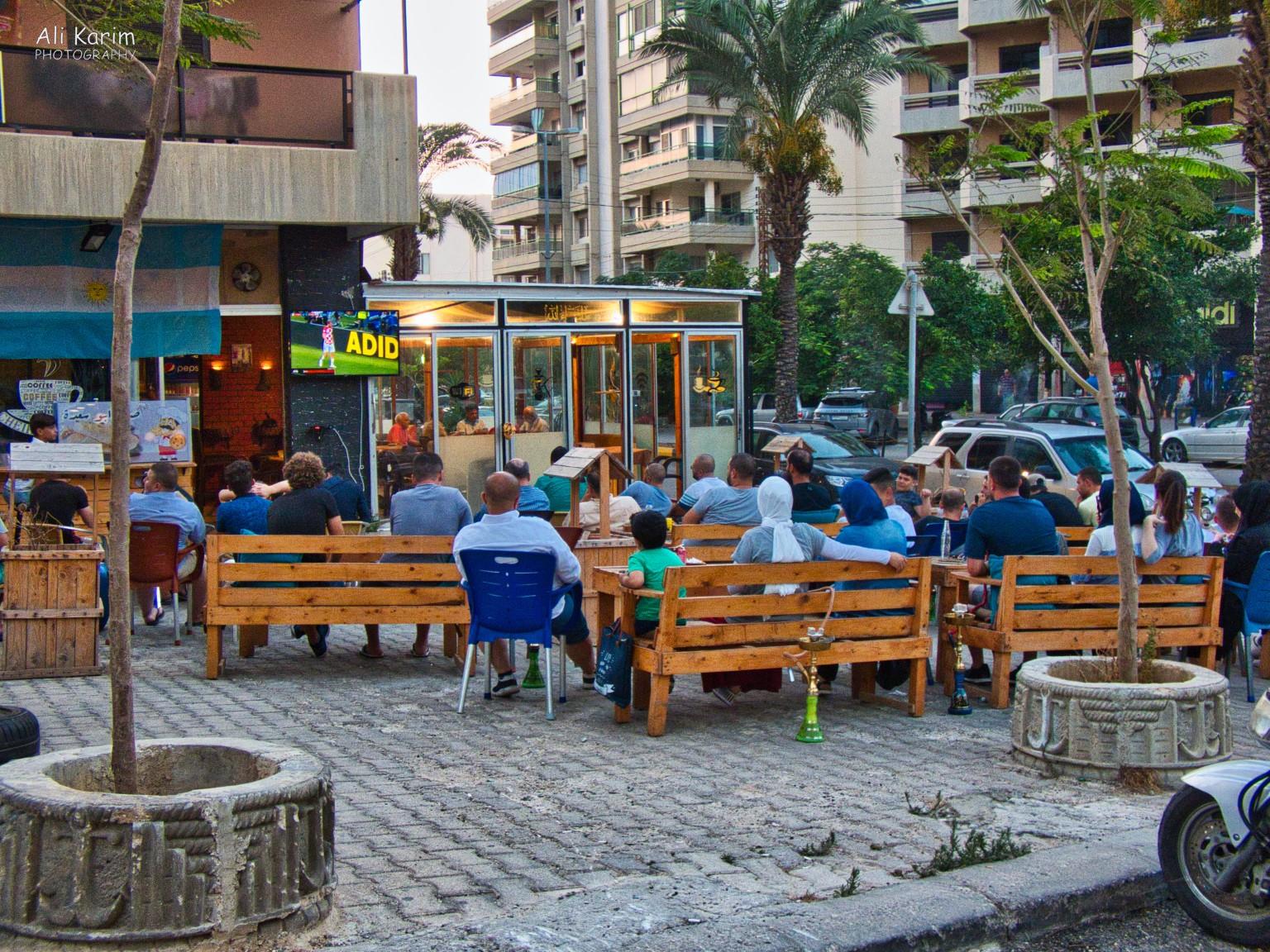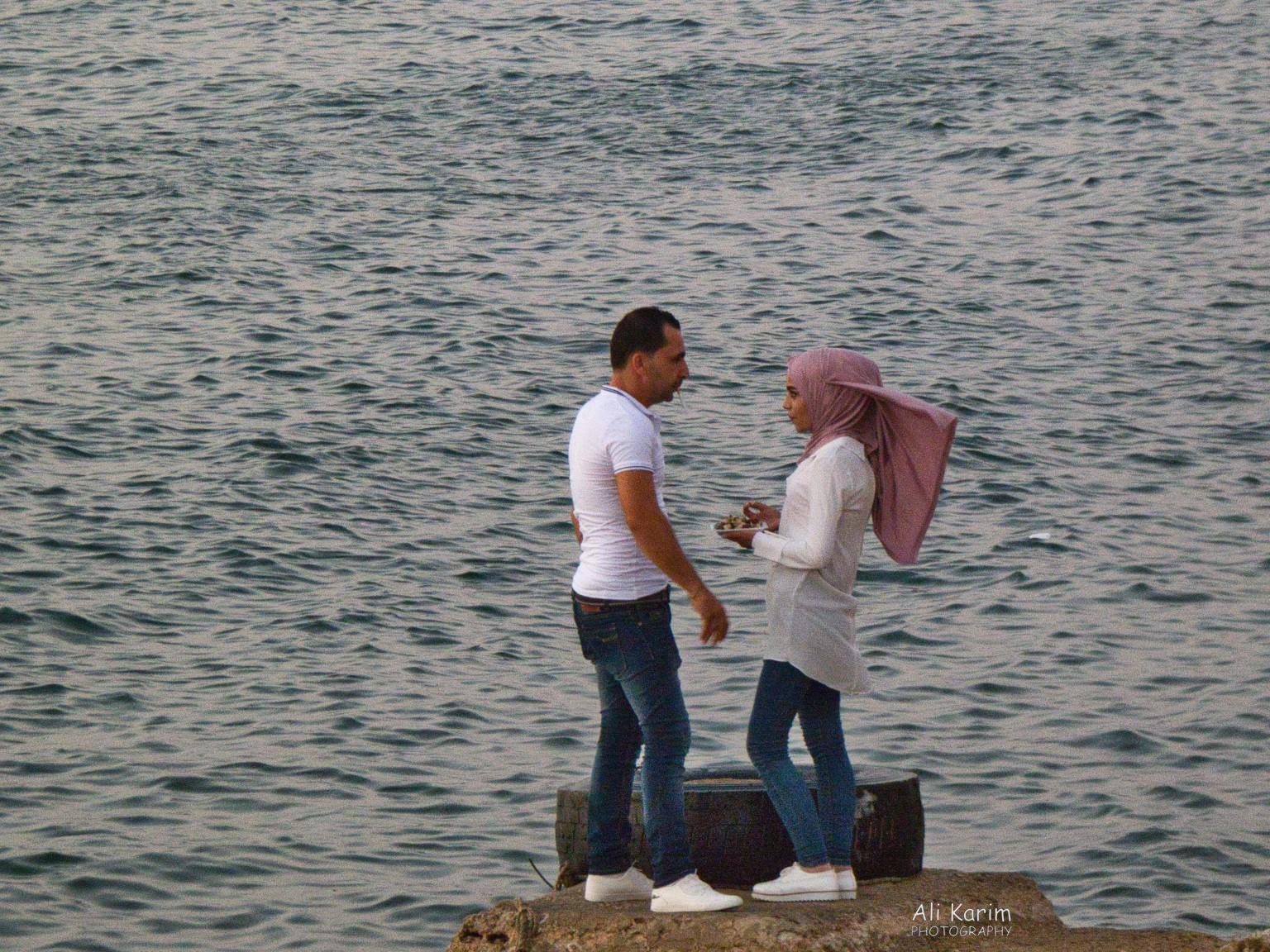 The corniche itself was clean, but the seawall area was littered with empty plastic water bottles and trash; another pity.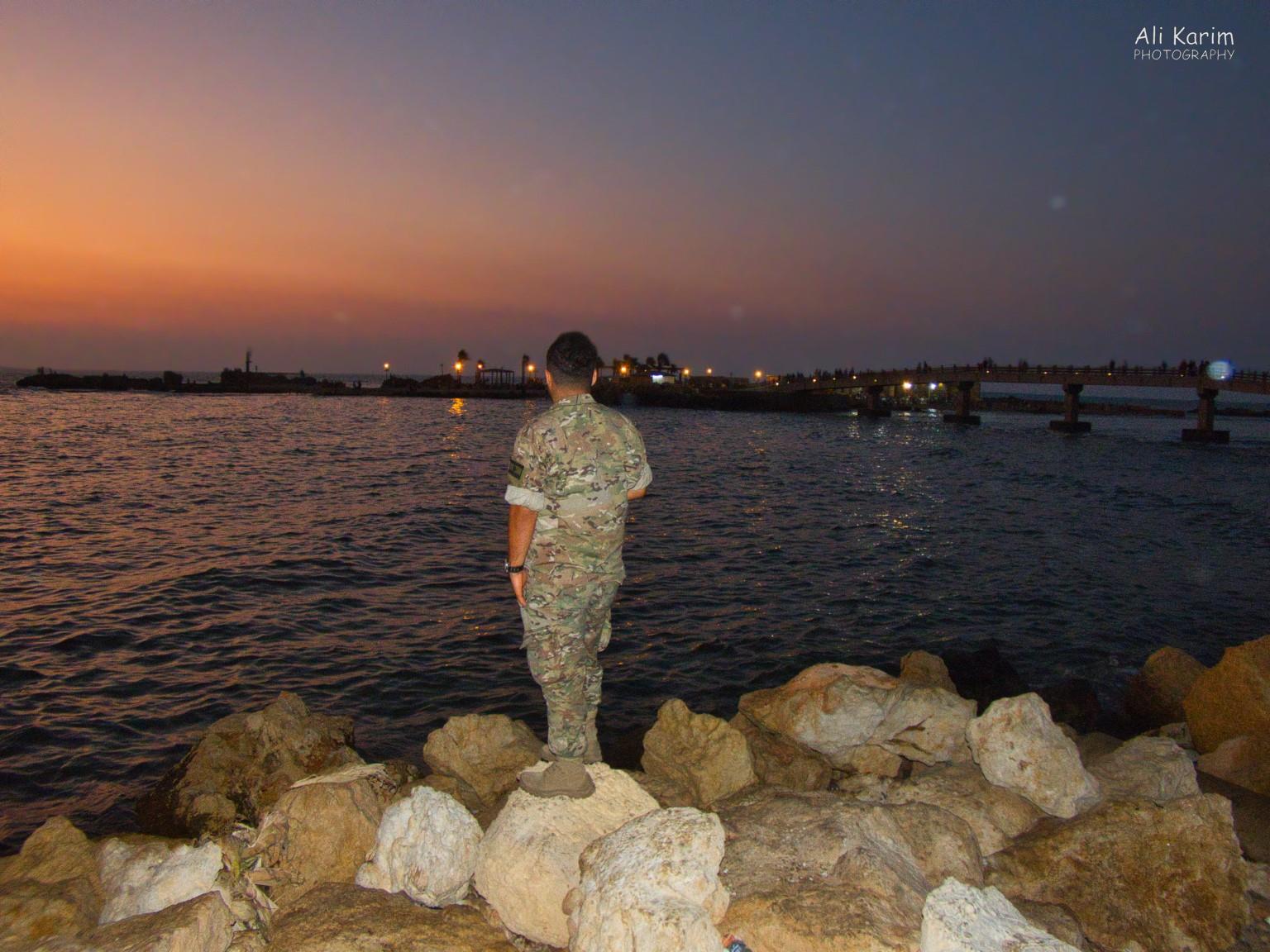 It was now getting dinner time, so we walked to the Al Nakheel Restaurant, facing the corniche for a seafood diner. The waiter spoke some English, and he wanted to practice so he was quite chatty. He said he was a refugee from Syria, from Eastern Ghouta area near Damascus that had seen brutal fighting a few months back.
He said that if he and his brothers had stayed, they would have either been conscripted by the army or forced to fight by the rebels, so all 3 brothers had left Syria, leaving behind their older parents and his sisters. Very difficult and sad choice to make. There was no alcohol served here; the waited said that Tripoli was a conservative area, and so alcohol was only served in 5 star hotels. For dinner, he recommended a local fish dish; we ordered the food and had a great meal after some hookah of course, since there was no alcohol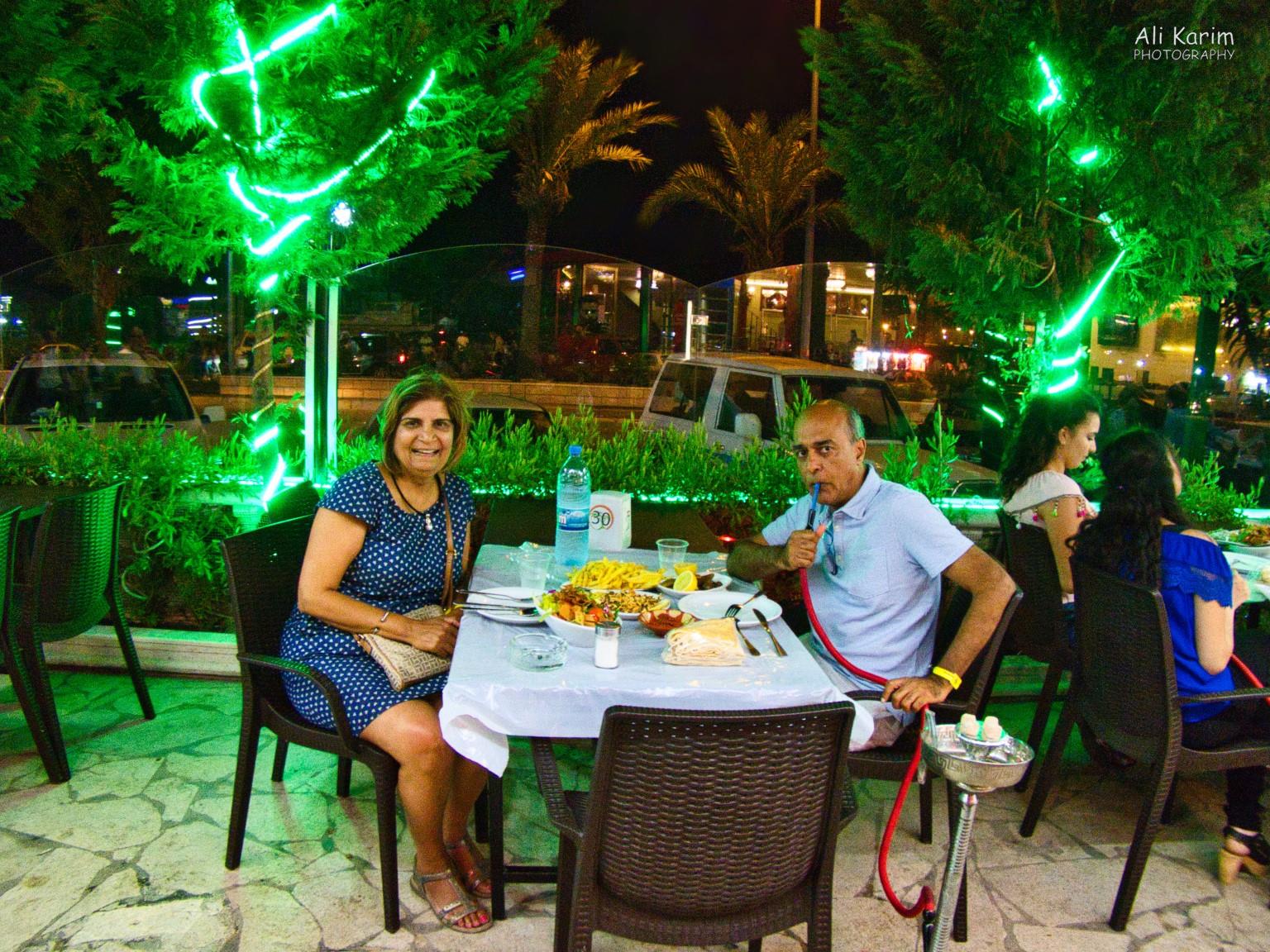 We returned to our Convent before our curfew, for a good night's rest, after checking out the Amex CC status online. Still no strange charges, and still nothing from Babar. This is strange.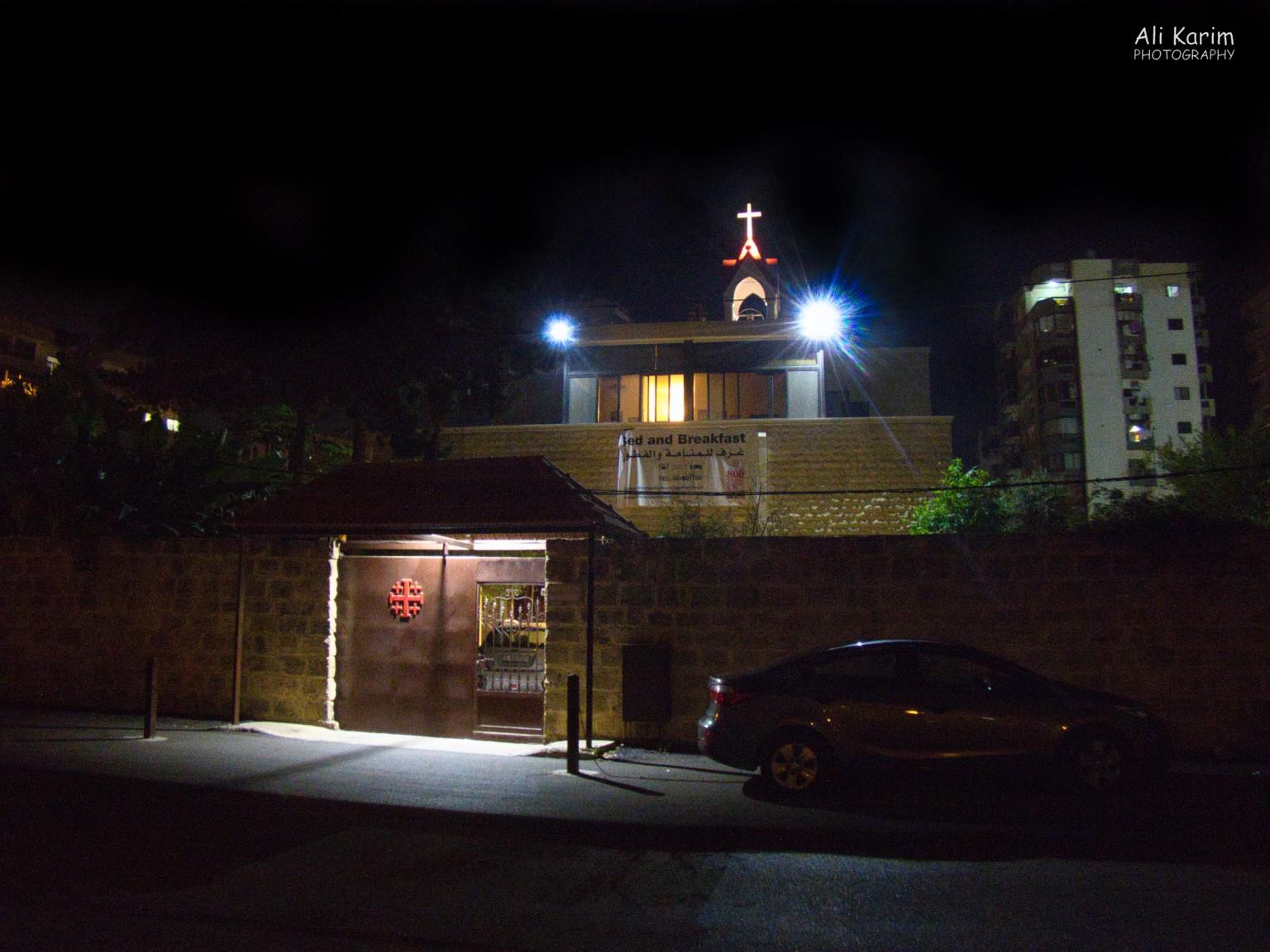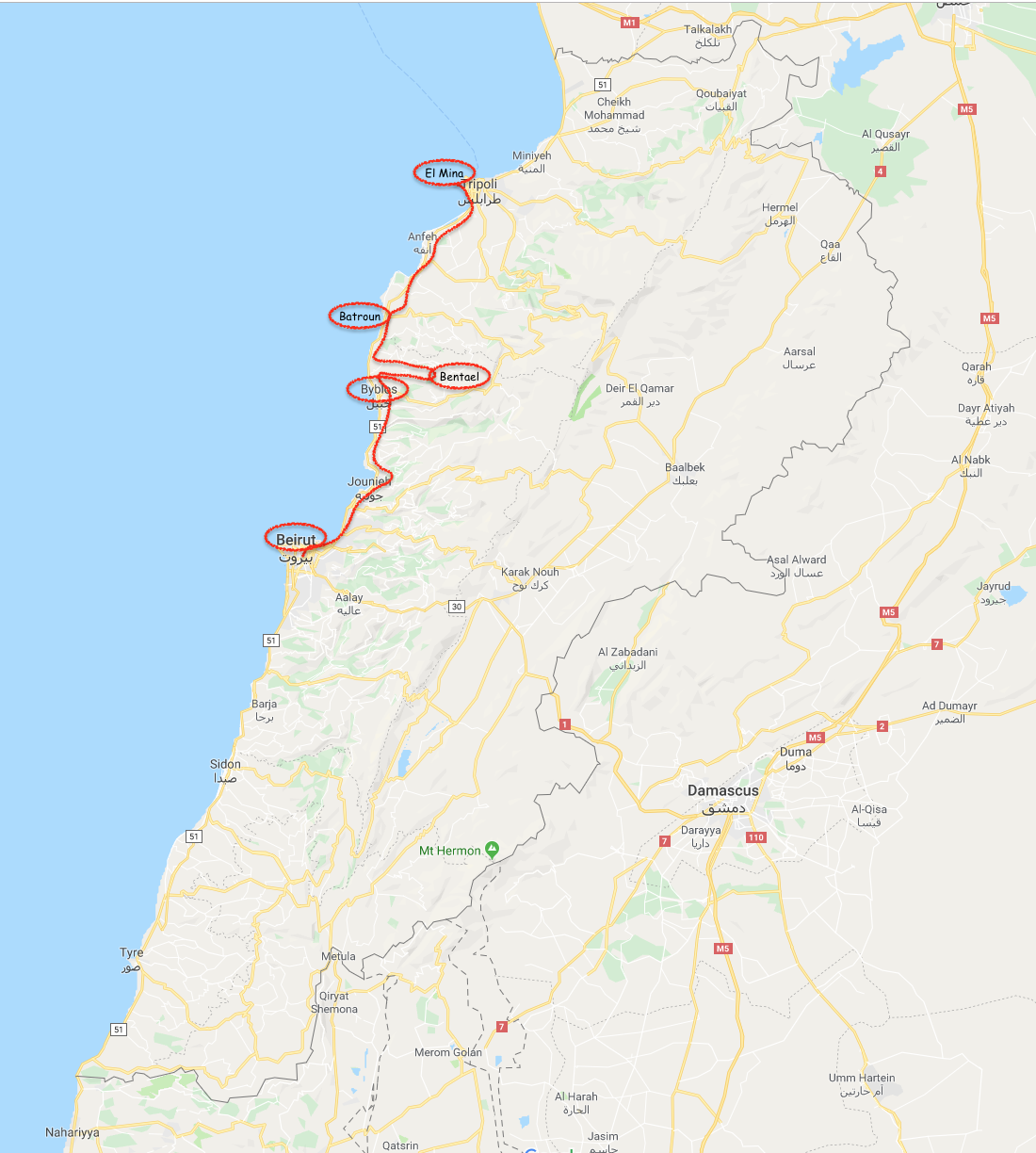 Tripoli exploration next
This entry was posted in
Lebanon July 2018
,
Middle East