Nov, 2019
On a recent business trip to India, we decide to take a trip and check out some parts of India we had not been to, and that looked interesting, as well as attend a Marwari wedding in Rajasthan.
First stop was Pushkar. We took an early morning flight from Mumbai to Jaipur, where we had arranged for a car and driver to pick us up and take us to Pushkar. We landed in Jaipur, and our driver was waiting for us. As we left the airport, I asked the driver to help us get a local SIM card. He informed us that for foreigners to get a SIM card, it would require going to one of few shops that cater to foreigners, and that they would not open till later.
So instead, he suggested that he would take us to a local shop, and get the SIM card using his own ID, for us. We agreed, and he took us to a really small hole in the wall shop, where he purchase for us a SIM card and service for Rs200; which would give us unlimited talk time for 1 month, and 1GB of data daily. This came to a grand total of $3.00 for us, for a whole month of service. And the carrier was Vodafone, a large international carrier. India is good 🙂
Important Information
India has the cheapest Data Consumption in the World thanks to Jio
We started driving from Jaipur to Pushkar, and I asked the driver to stop in Ajmer, which is on the way, in the Aravalli hills/mountains. Ajmer is famous for Ajmer Sharif Dargah, a shrine of Khwaja Moinuddin Chishti, a Sufi saint. The Mughal king Akbar and his queen used to come here by foot every year on pilgrimage from Agra in observance of a vow after Akbar had prayed here for a son (& eventually, his wife did conceive his son). We had been here several years earlier to visit the Dargah, and I wanted to take some pictures. Unfortunately, they did not allow camera's inside the Dargah, and I was loathe to leave my camera with someone I did not know. So I took some pictures outside the very busy Dargah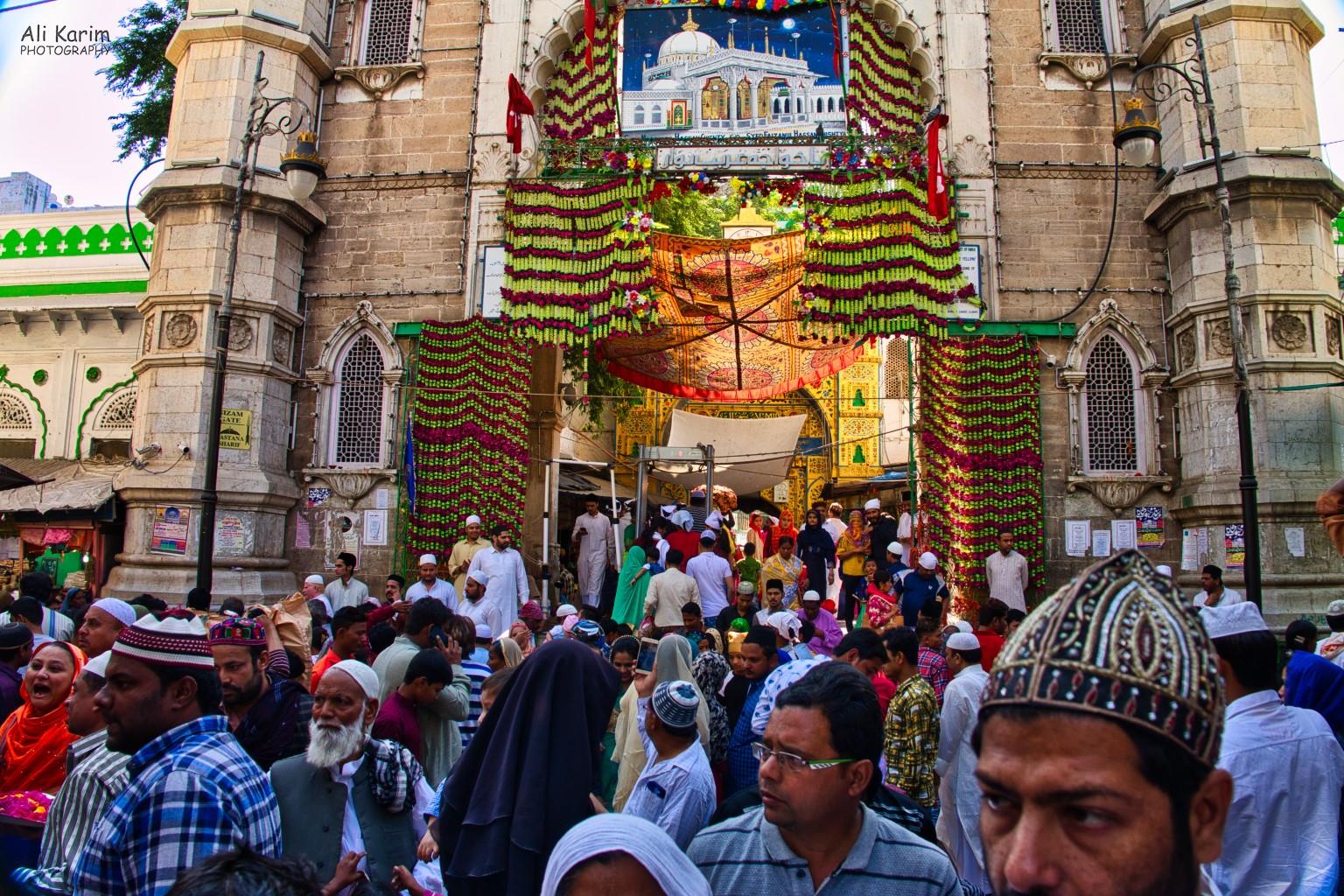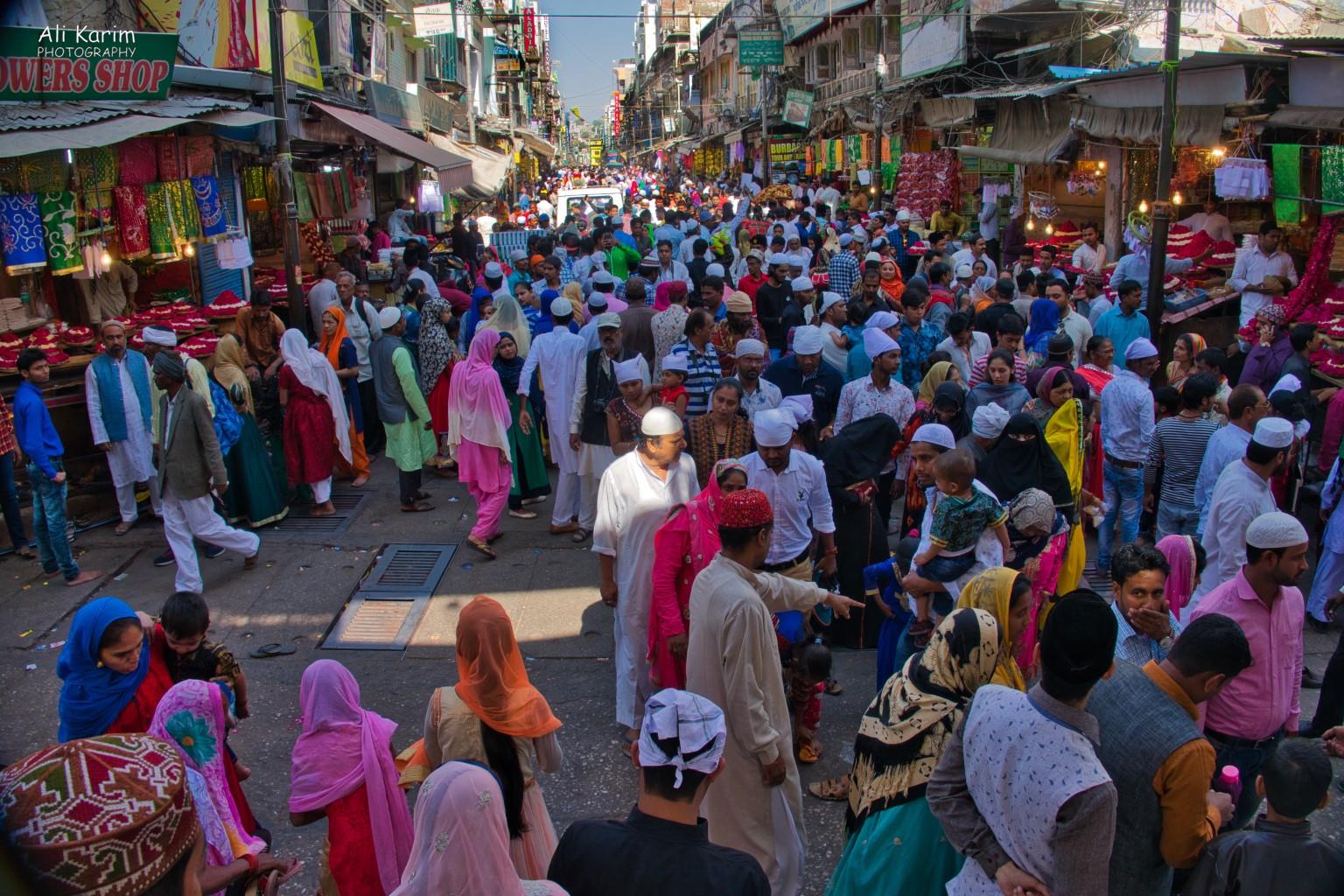 We then drove off to Pushkar, where we were going to be staying for a few days to check out the annual Camel Fair. We wanted to be comfortable here, so we had booked at the Westin hotel, which was a short distance outside the town of Pushkar, on a dirt road. The Westin itself was very nice and well-kept property as expected, and extremely attentive staff that made the stay a most enjoyable one.
Pushkar is famous for the Lord Brahma temple, the only one in India, and has many ghats on Pushkar Lake, where pilgrims bathe to have their sins forgiven. The most famous event in Pushkar is the Pushkar Camel Fair, held once a year in November, where people come from all over India to buy and sell camels.
We were fortunate enough to be in Pushkar as the Camel Fair was starting. Camel fair is a misleading term, as there are many horses are also bought and sold here. The Camel Fair takes place over several days, and terminates with the annual pilgrimage of Hindu's to Pushkar Lake and the Brahma Temple. We left before the annual pilgrimage started as it was supposed to get very busy.
Below are some images from Pushkar town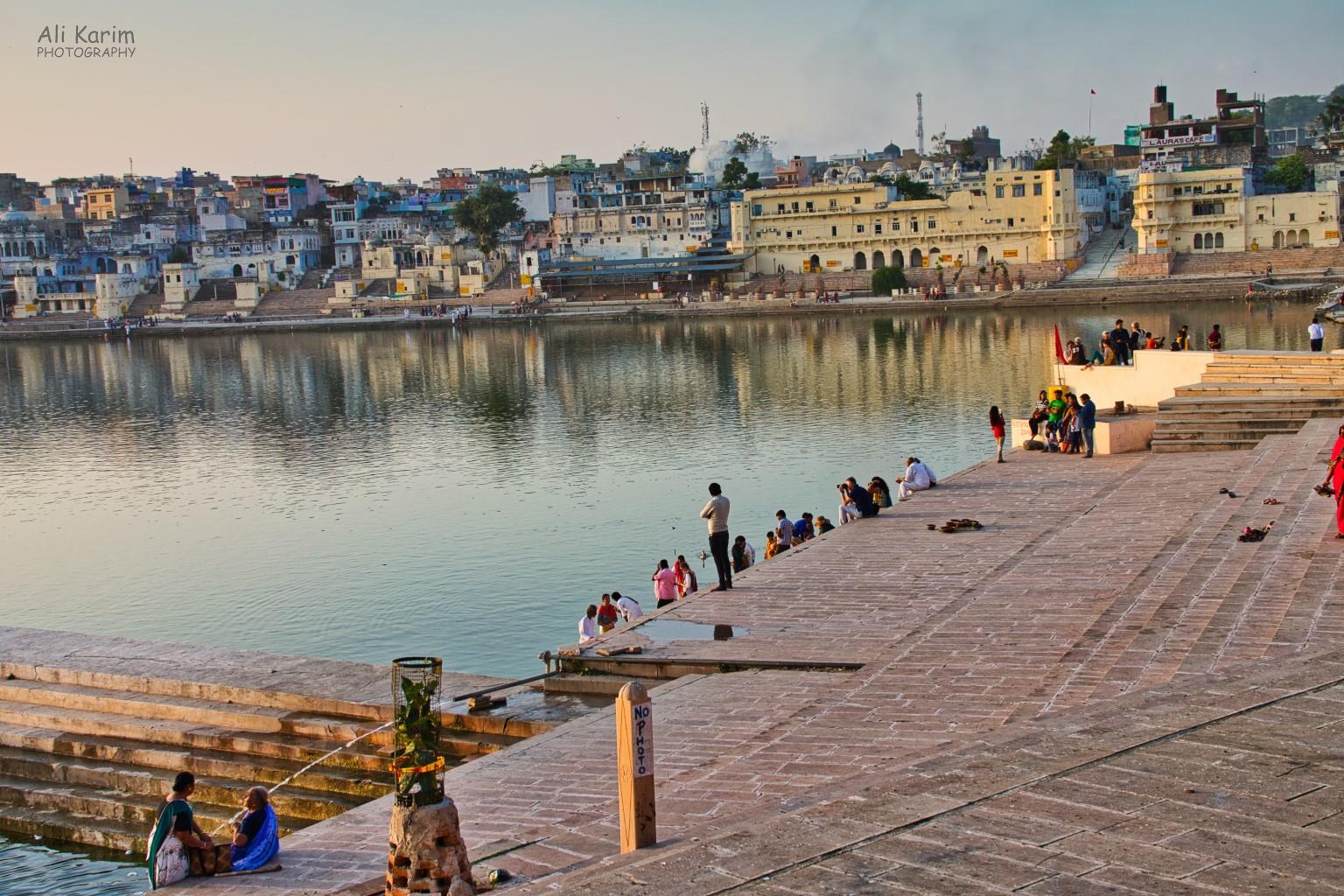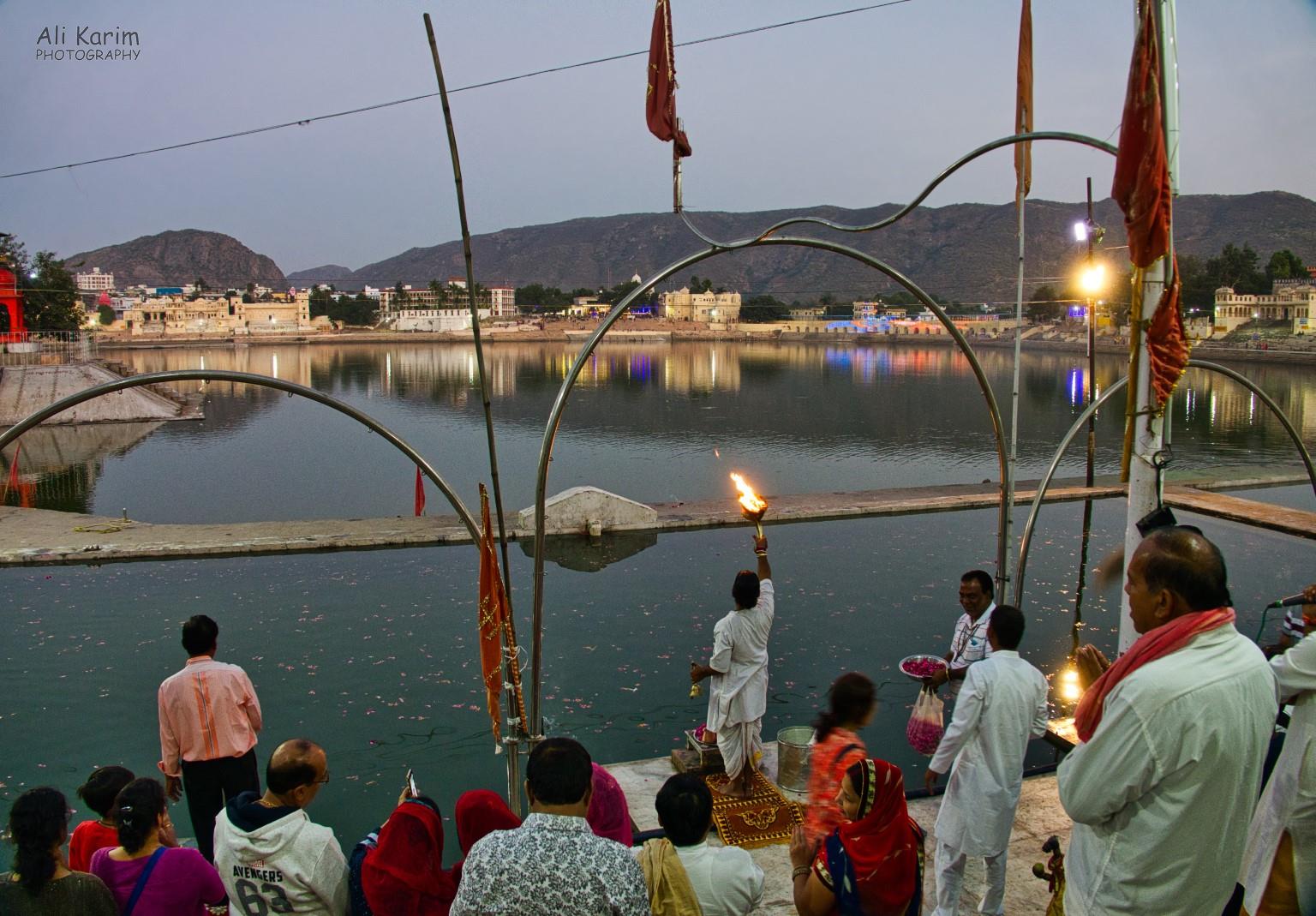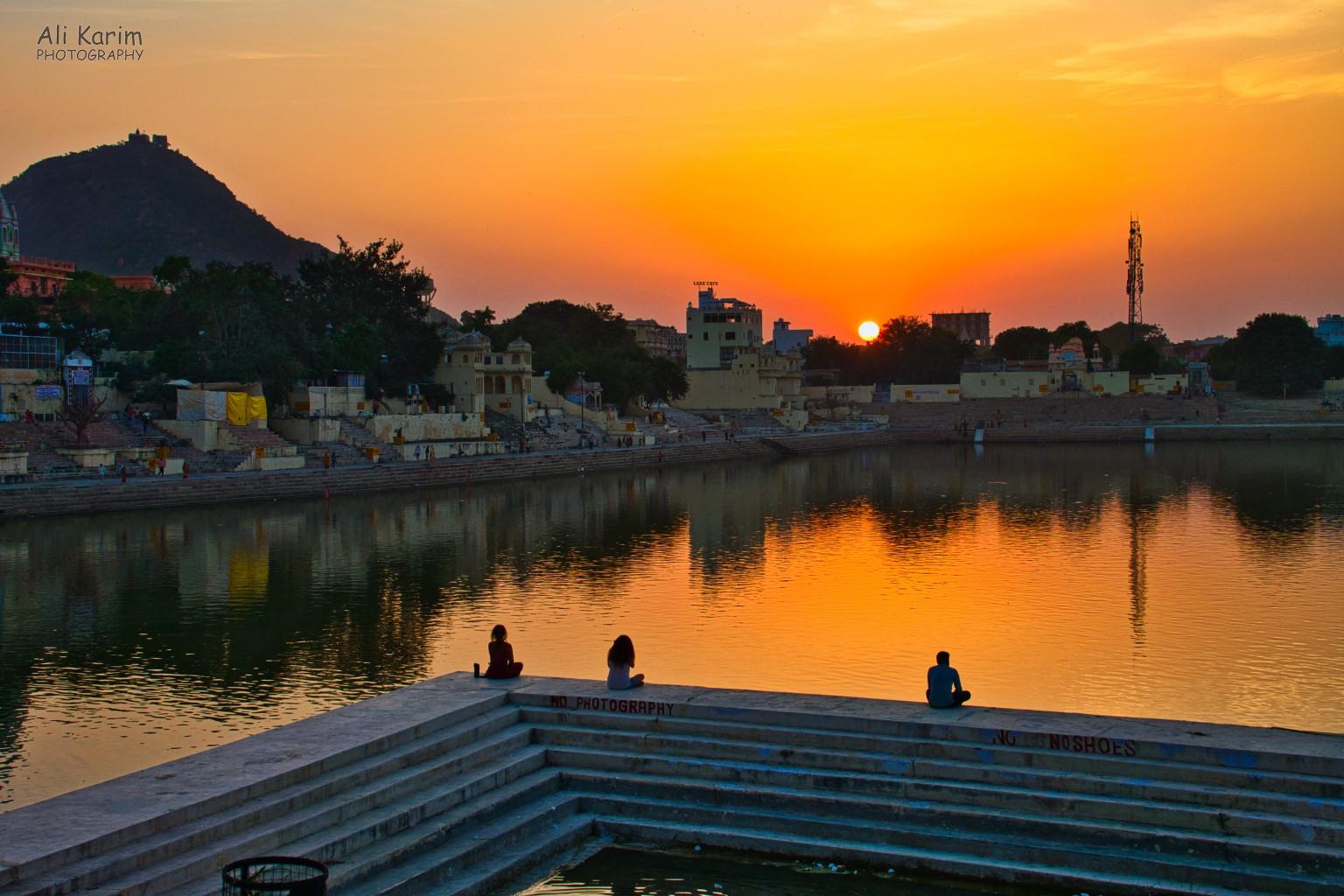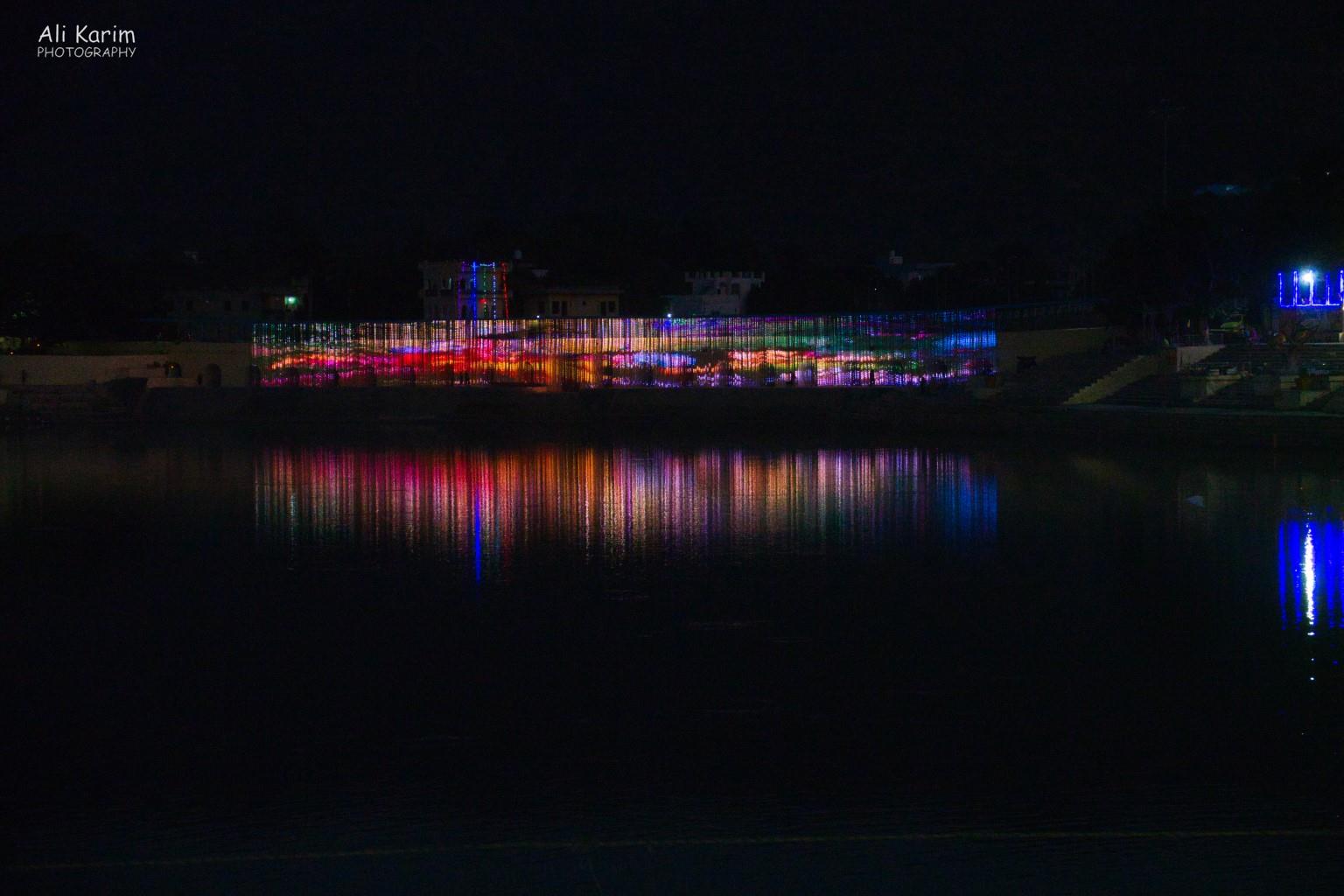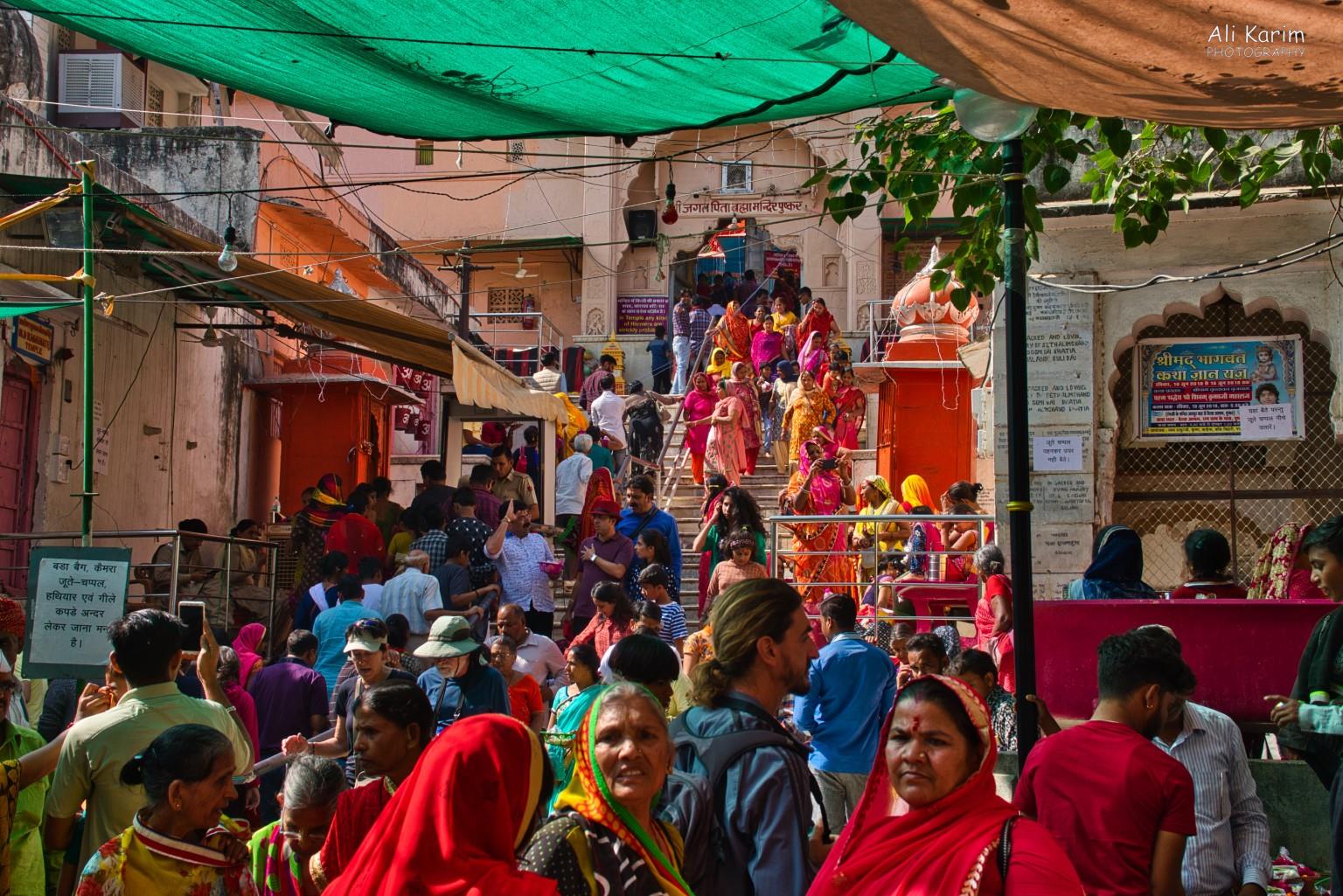 The Camel Fair, being over several days means that as camels (& horses) are sold, other camel / horse traders come in sell their animals. So there are always hundreds of animals here, with their owners. So the place is busy, bustling, and active with supporting trade like horse and camel paraphernalia, household good, fresh fruits and vegetables etc being sold, food stalls, entertainment, etc. Below are some scenes from the Fair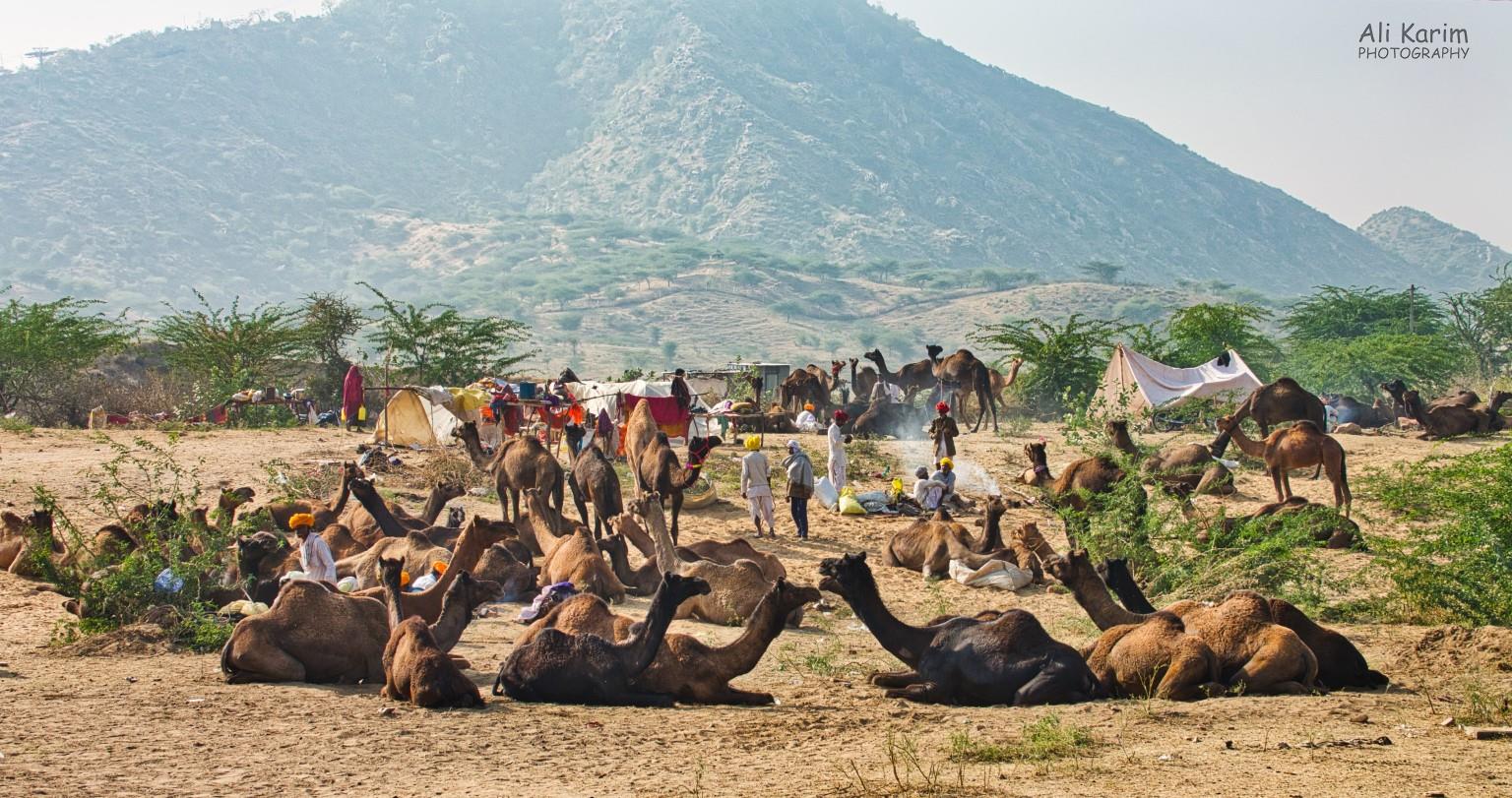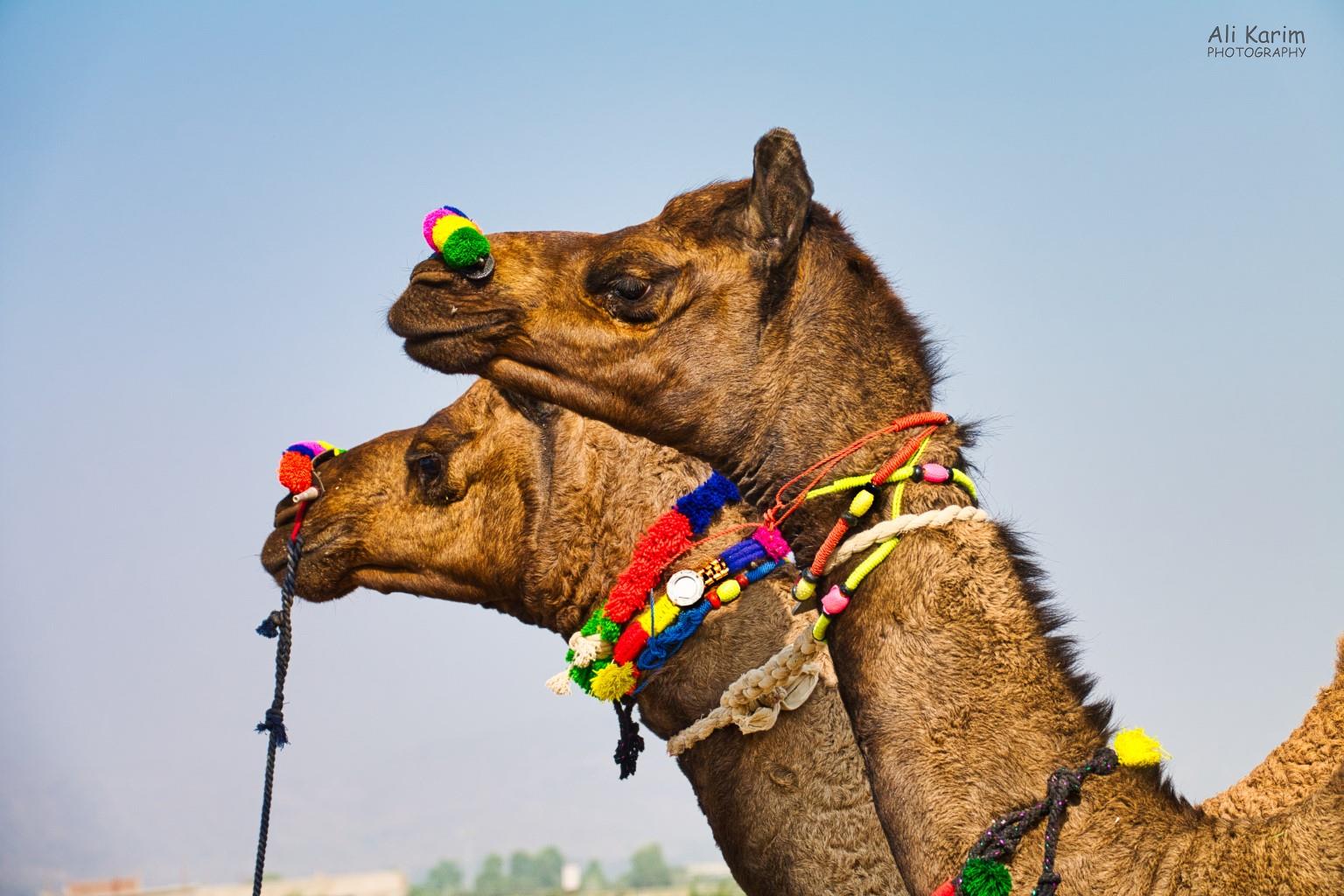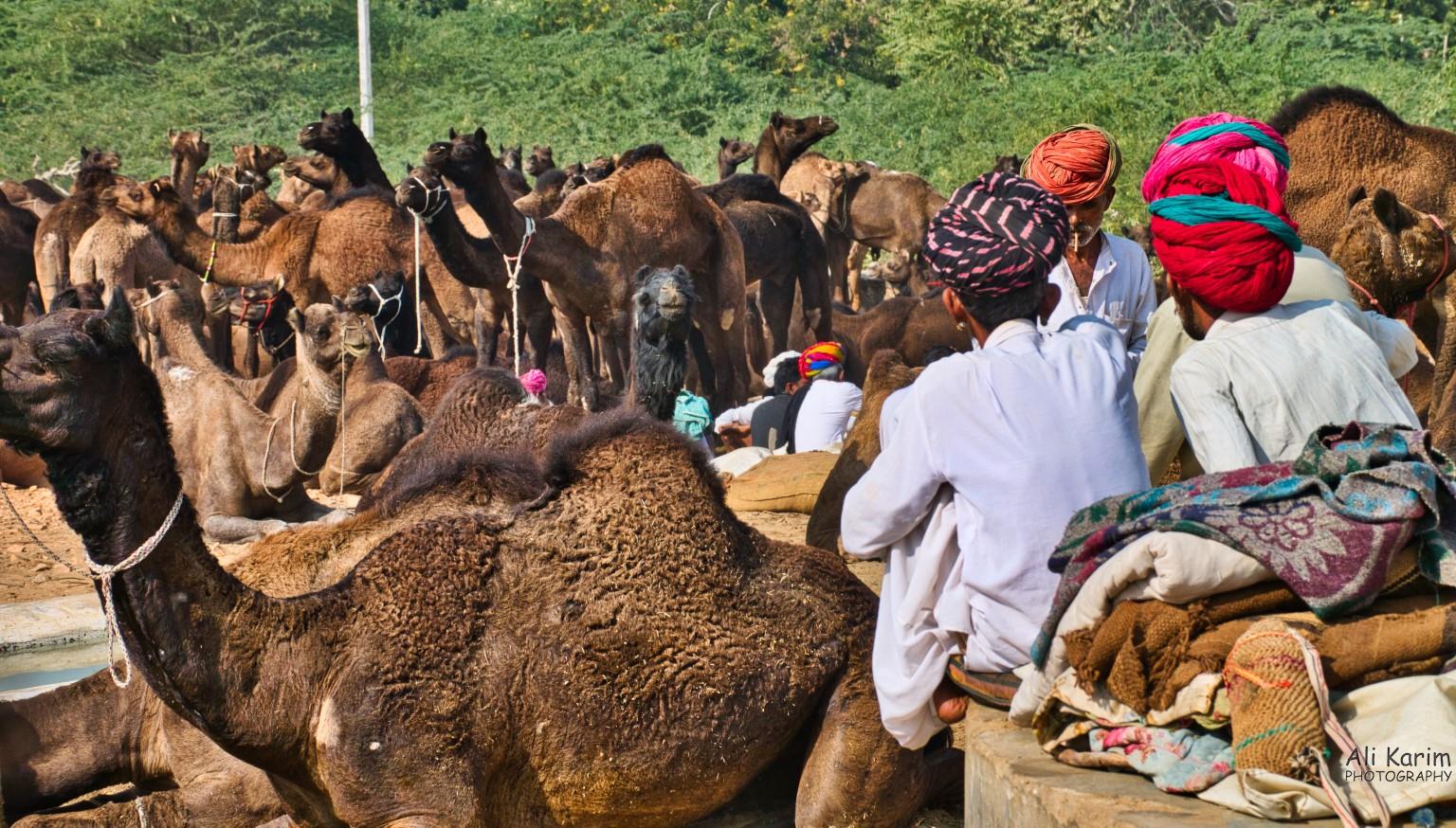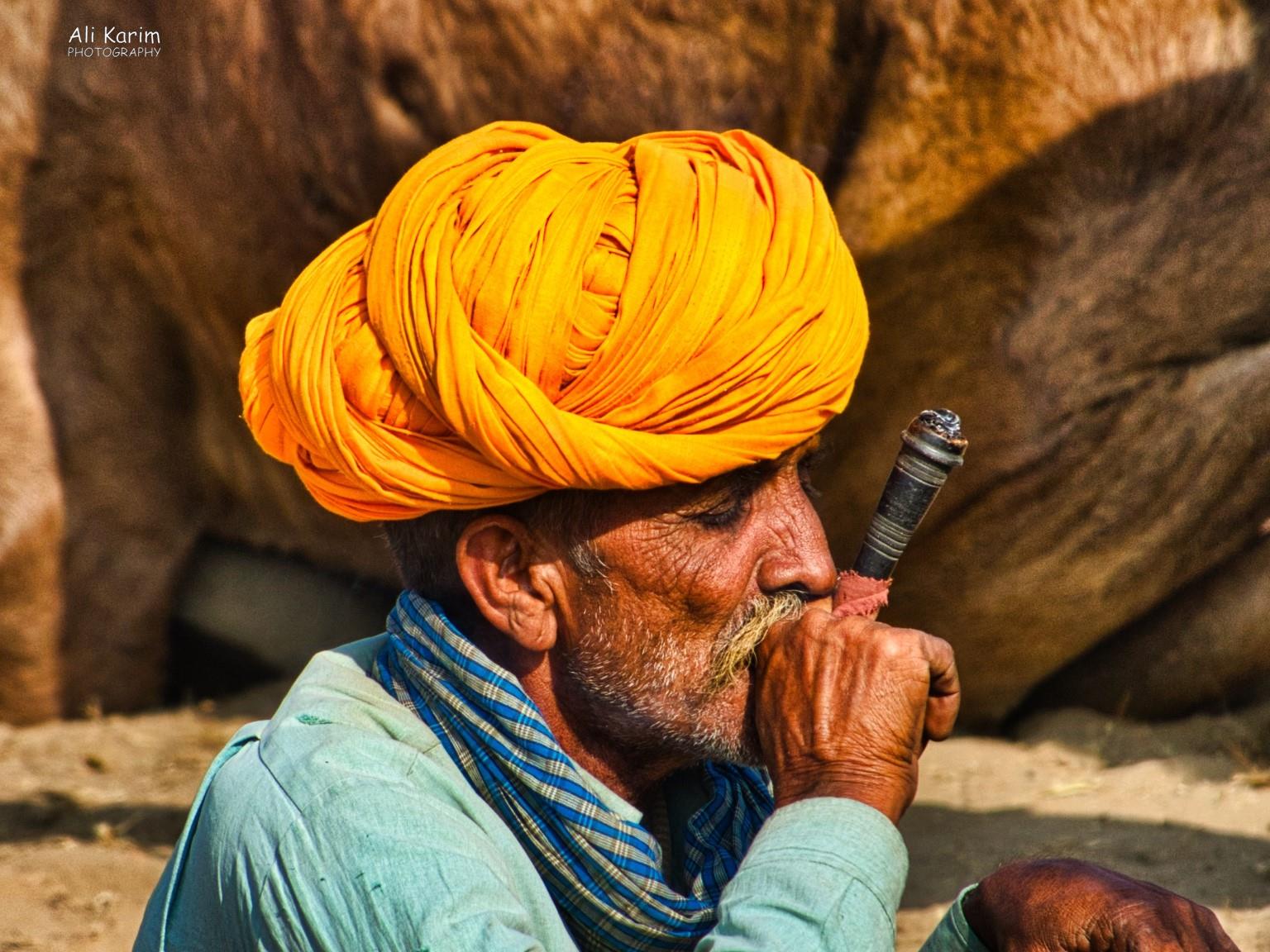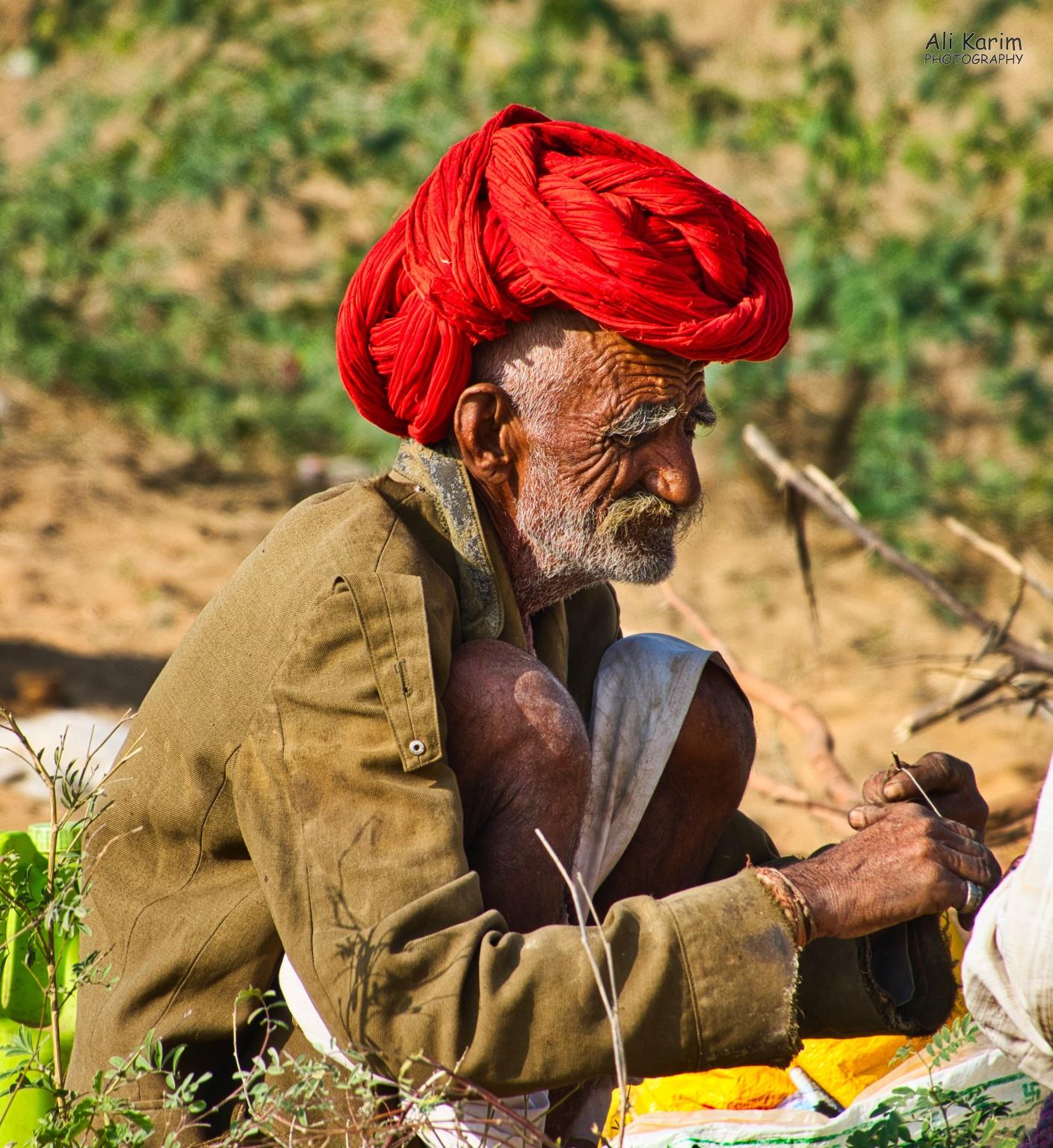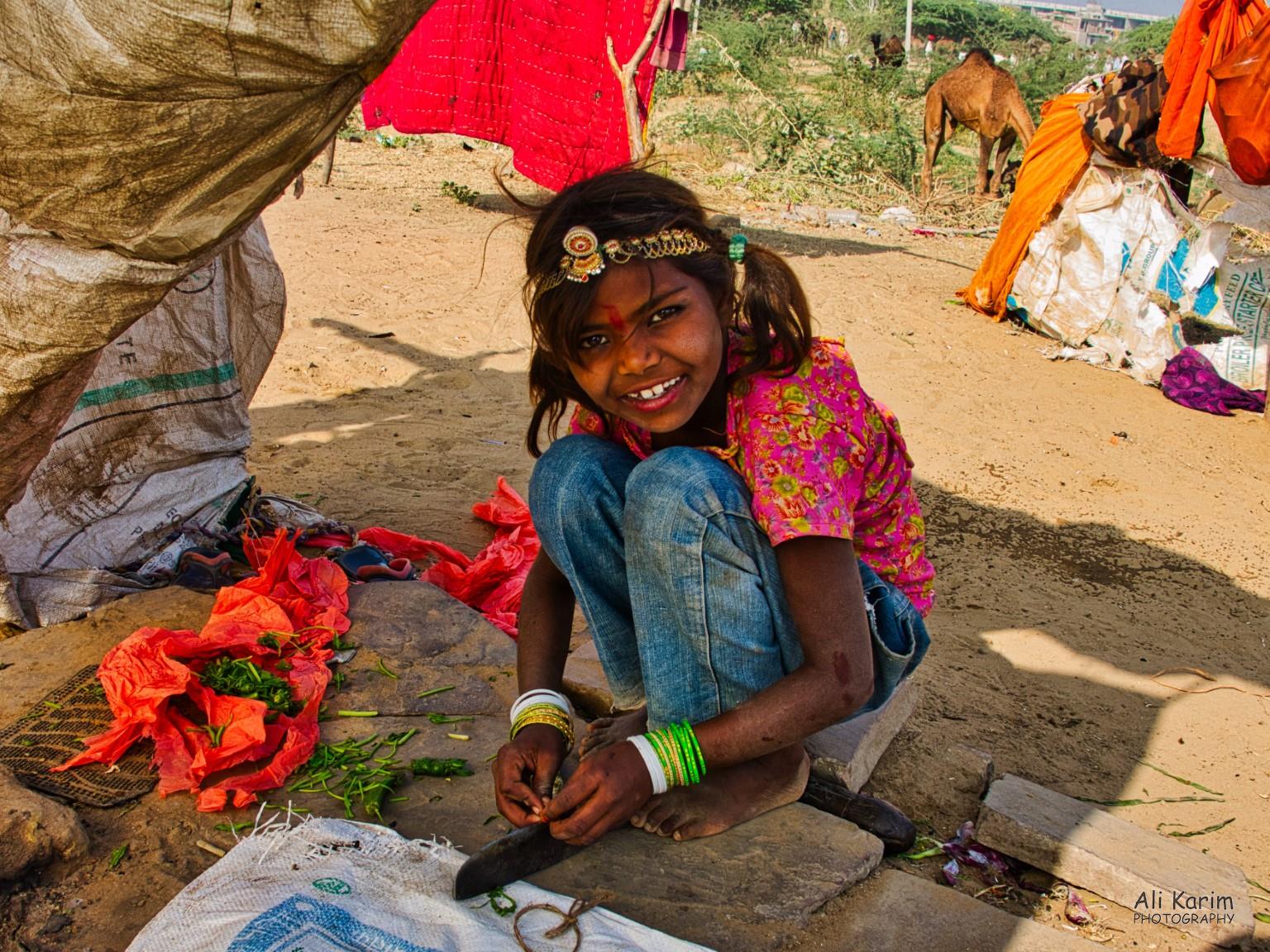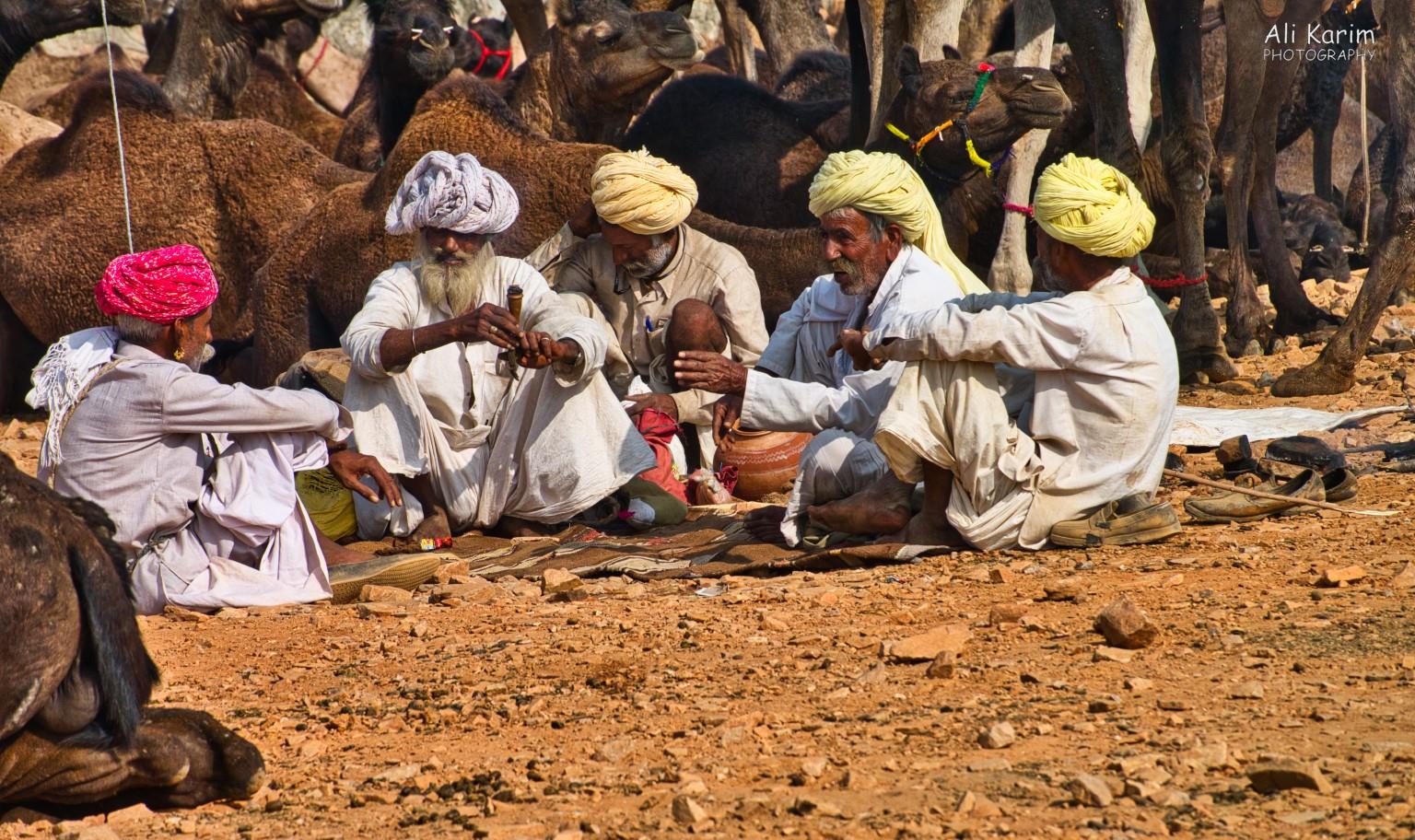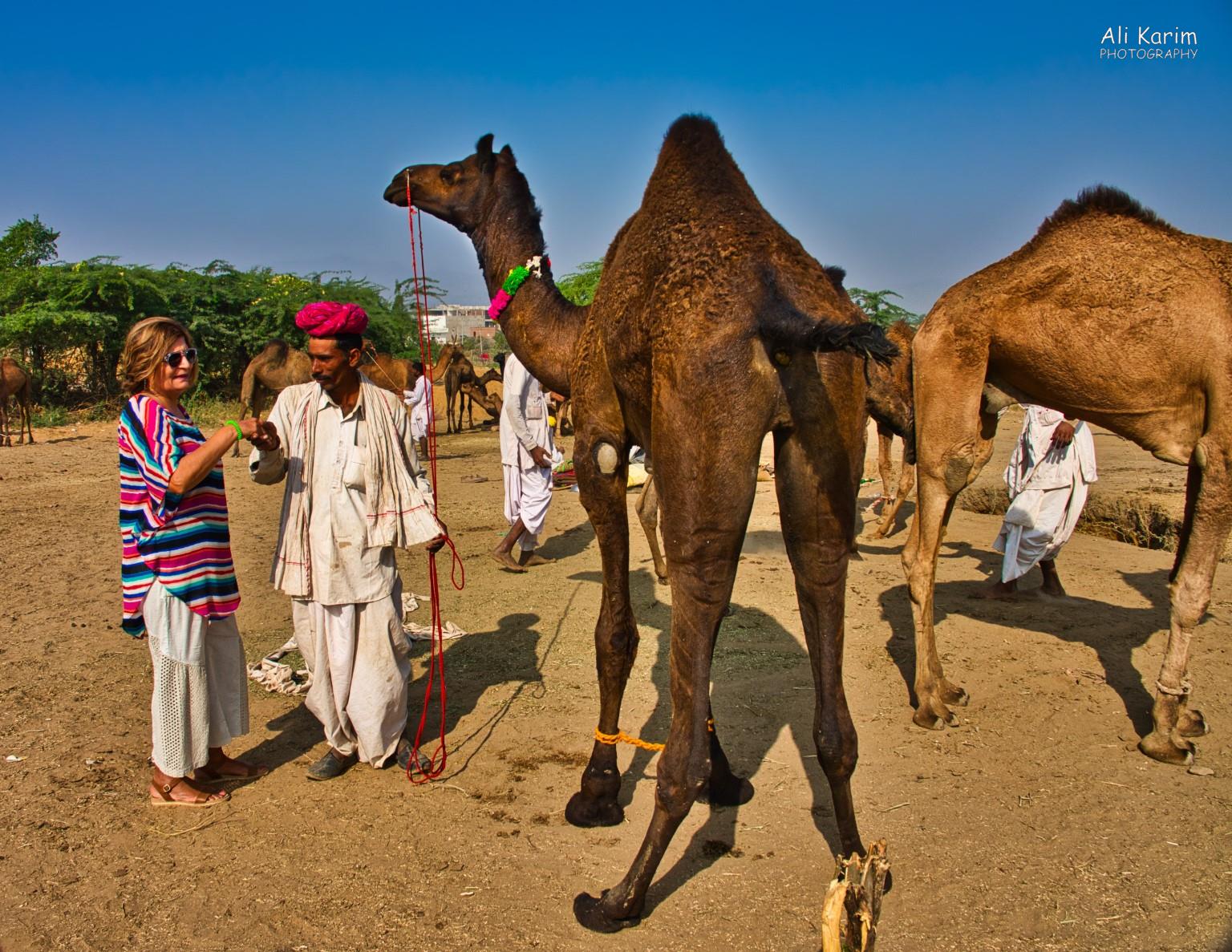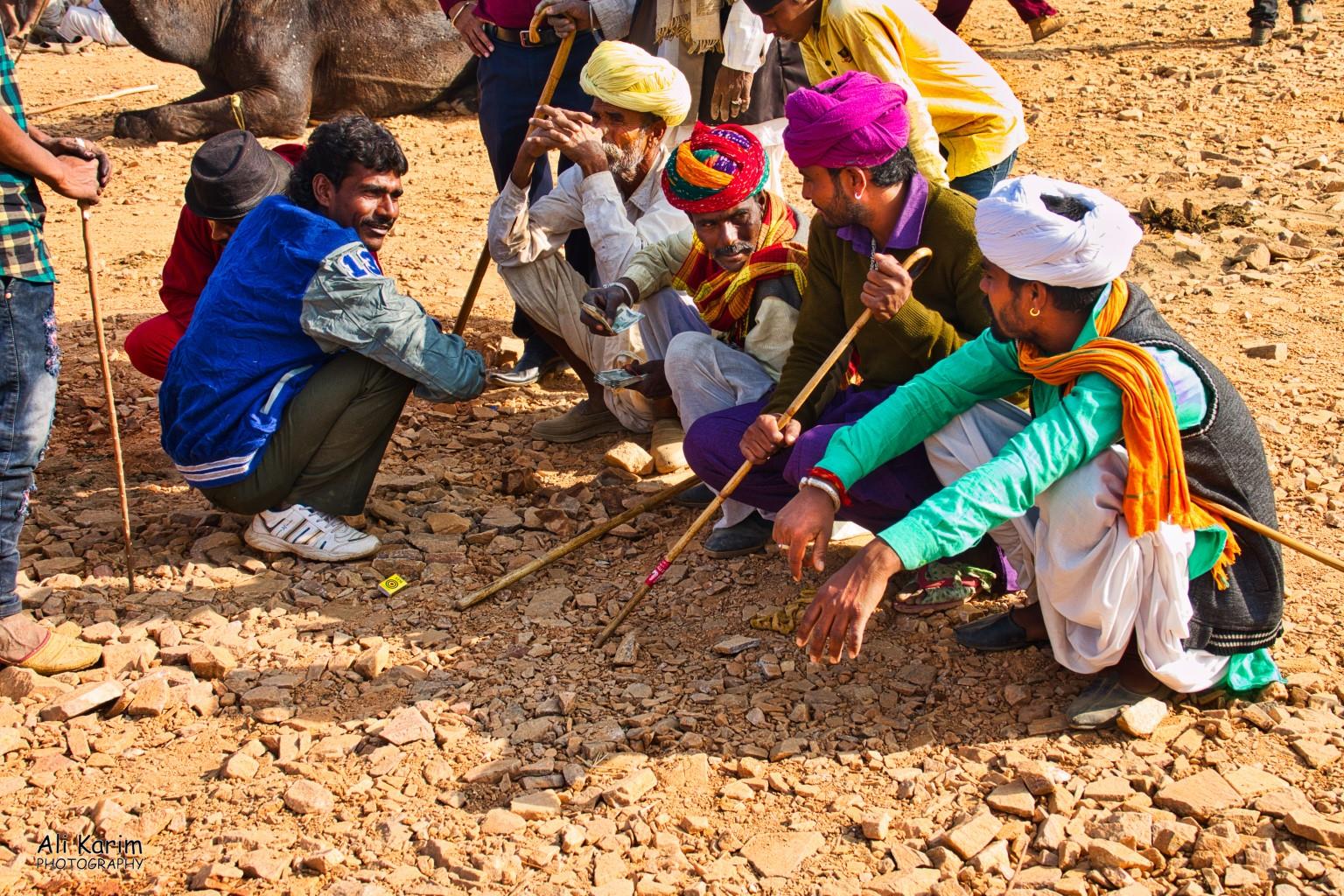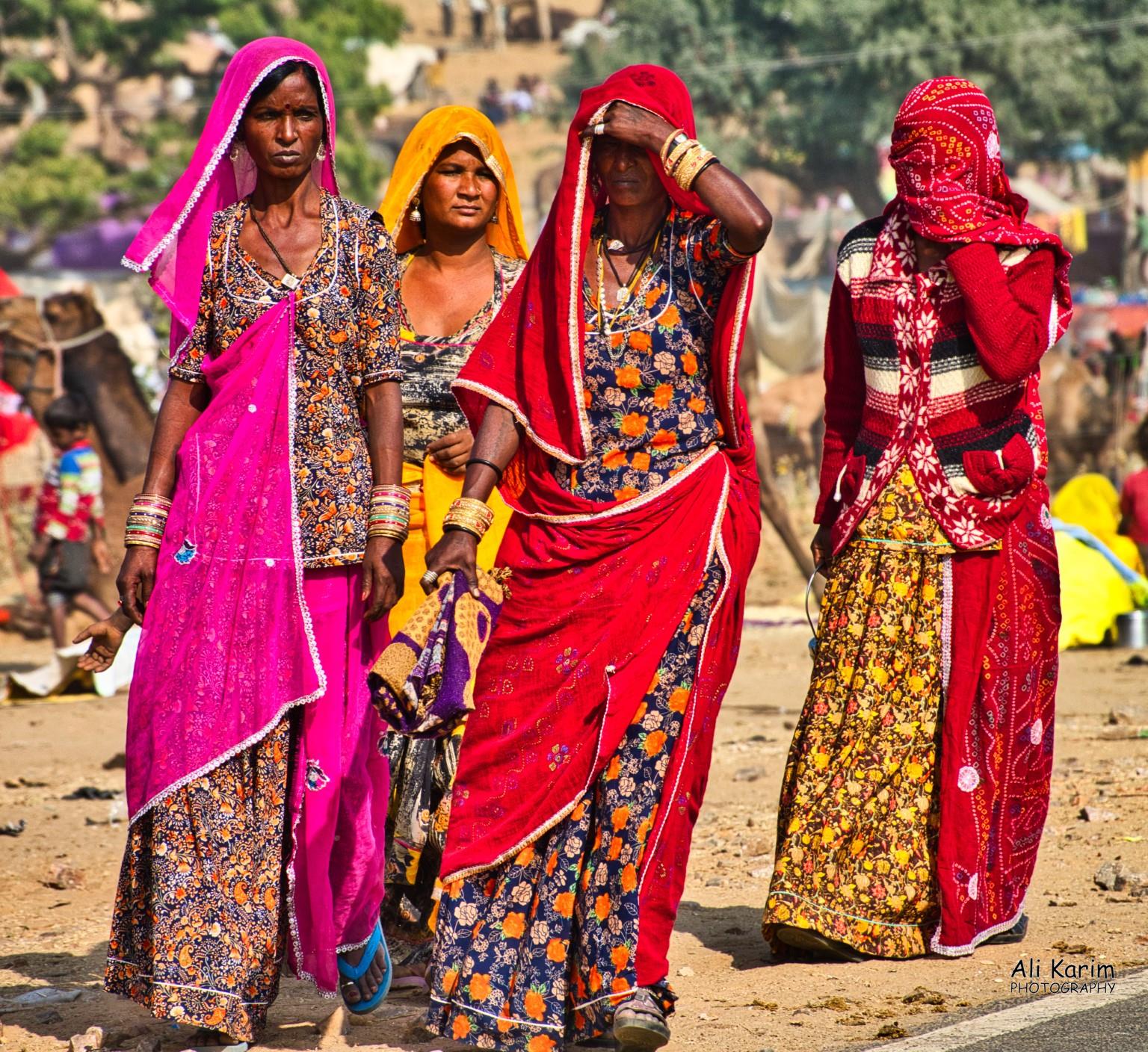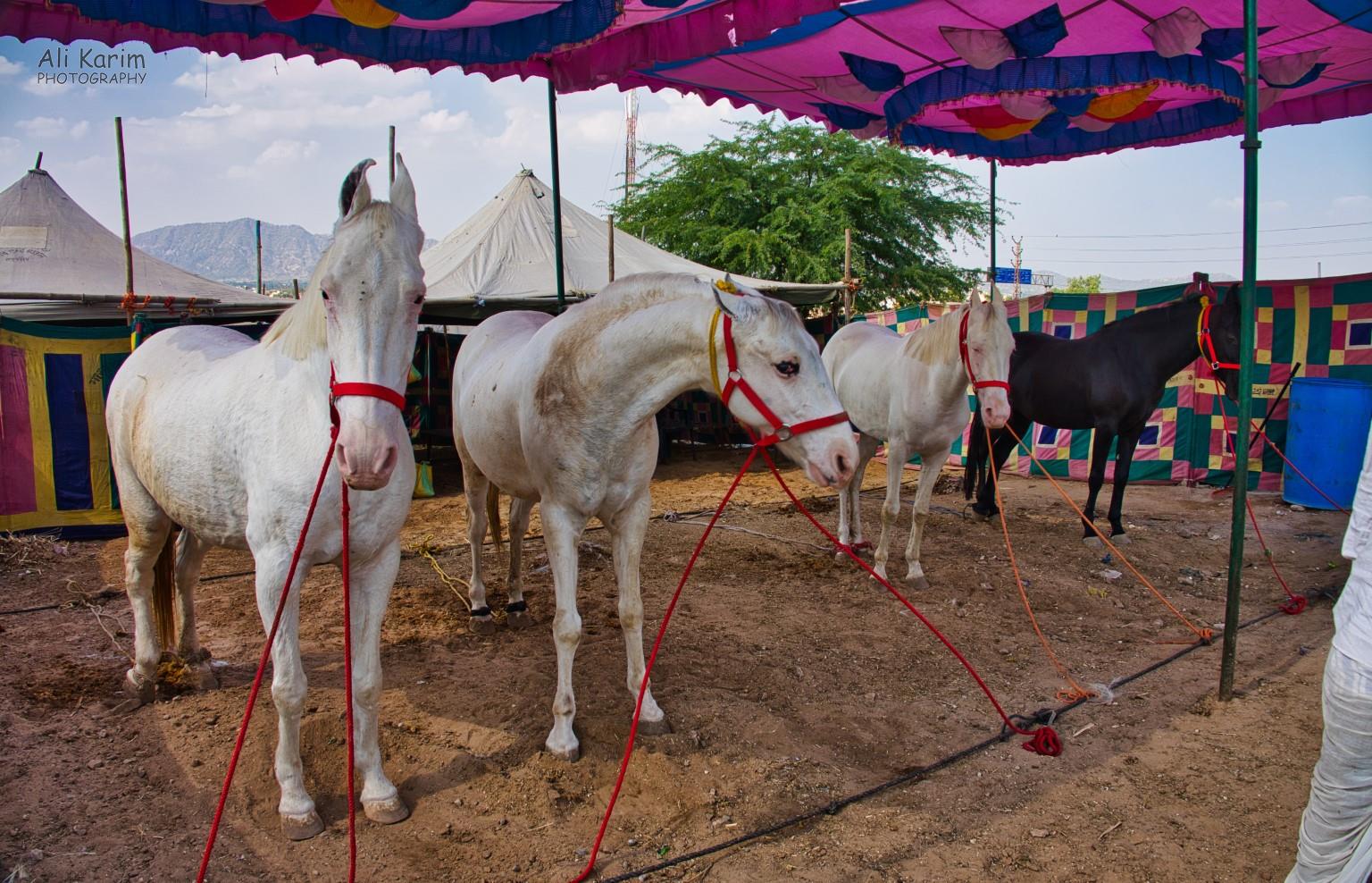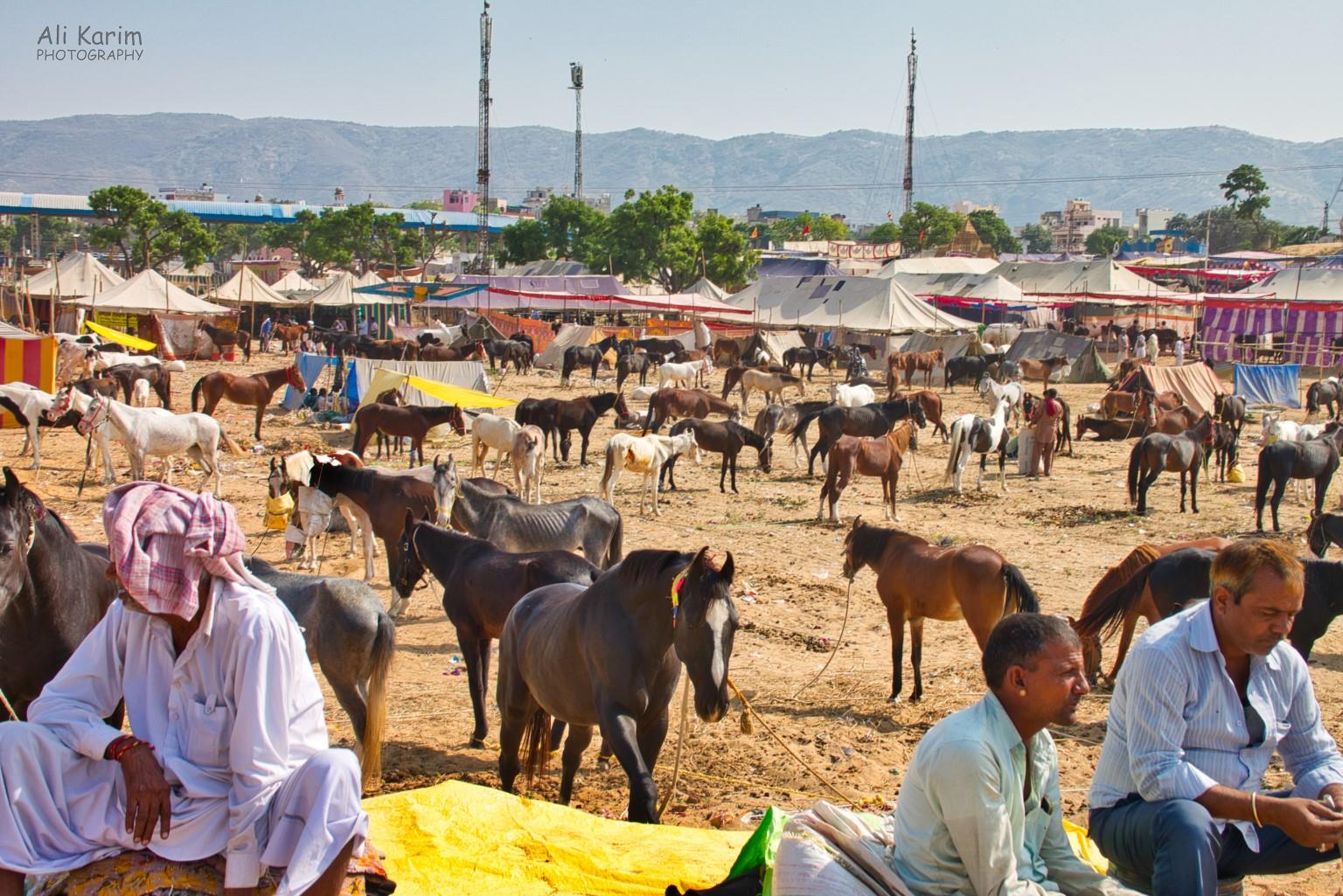 The area around the fair was the site of many makeshift shops and stalls selling everything from household good, to camel & horse paraphernalia, fruits, vegetables, footstalls etc; to supply the demand from the many people who come to the Camel Fair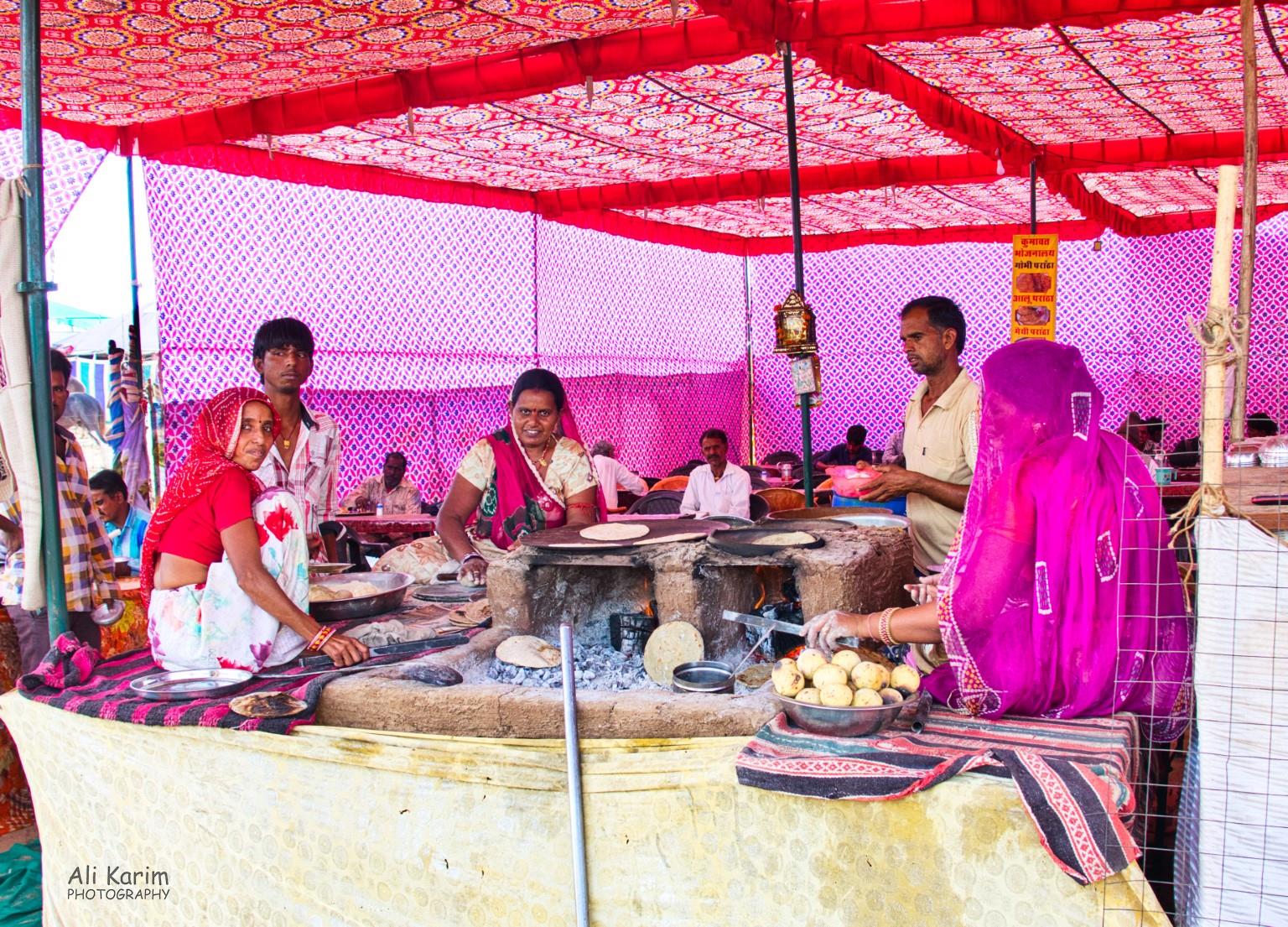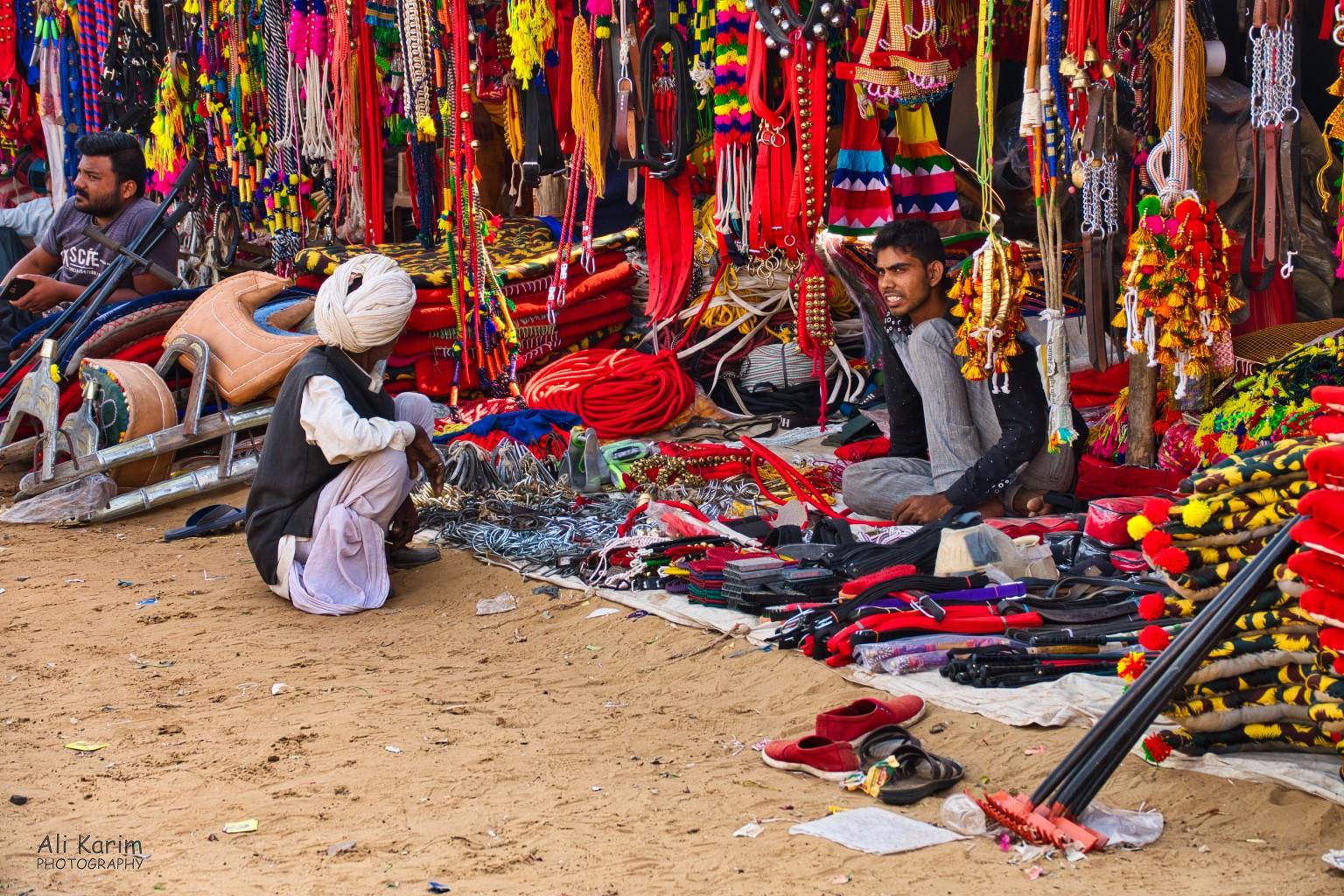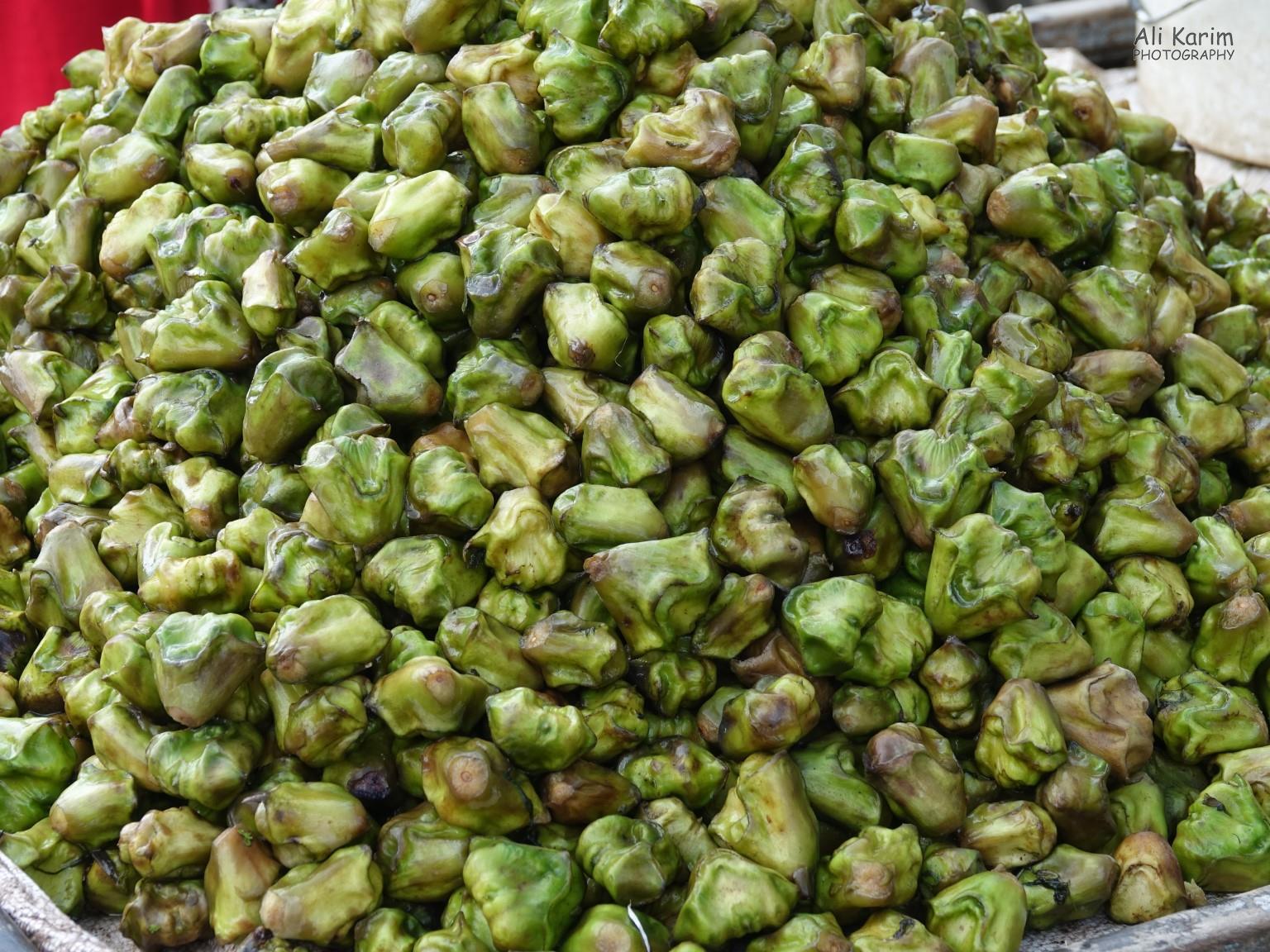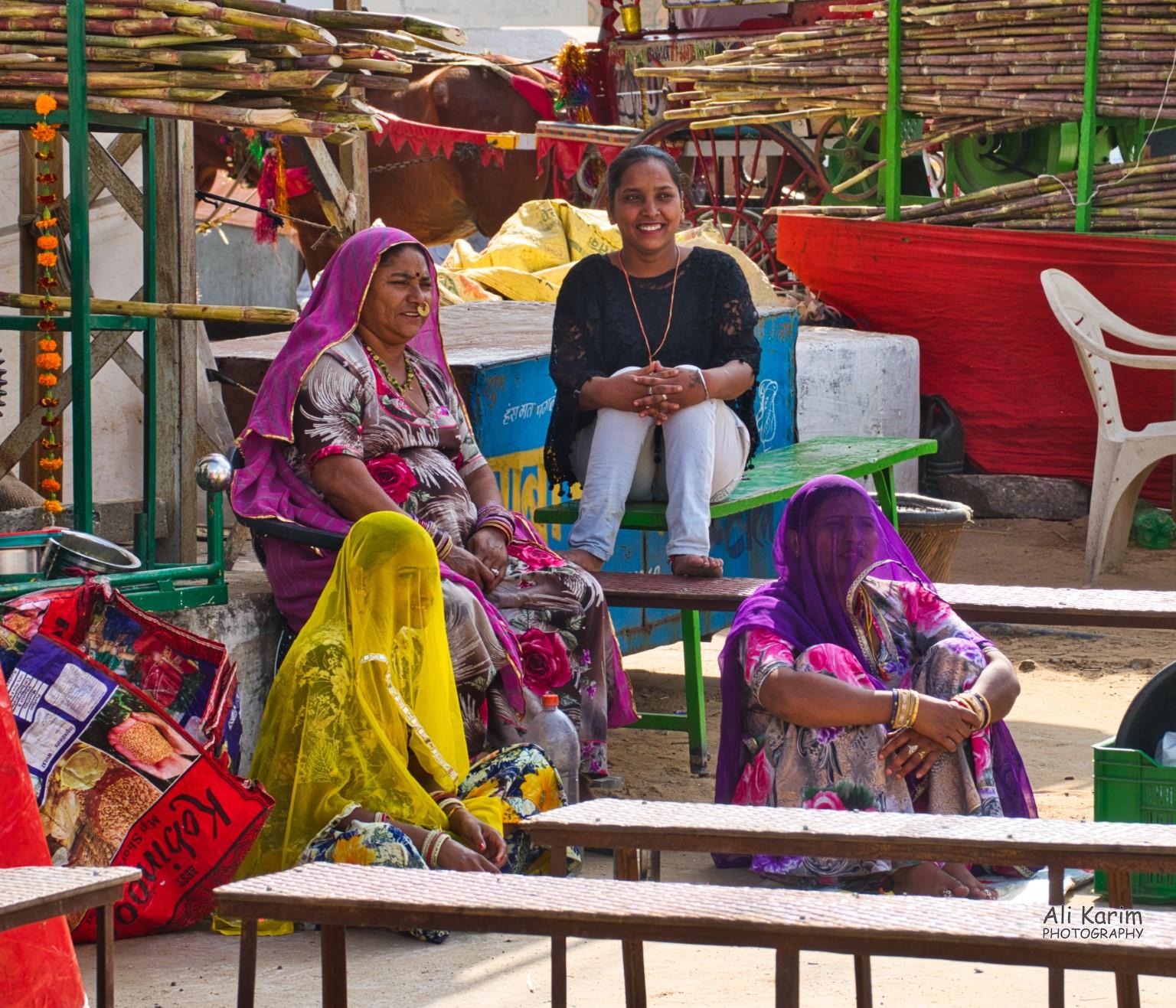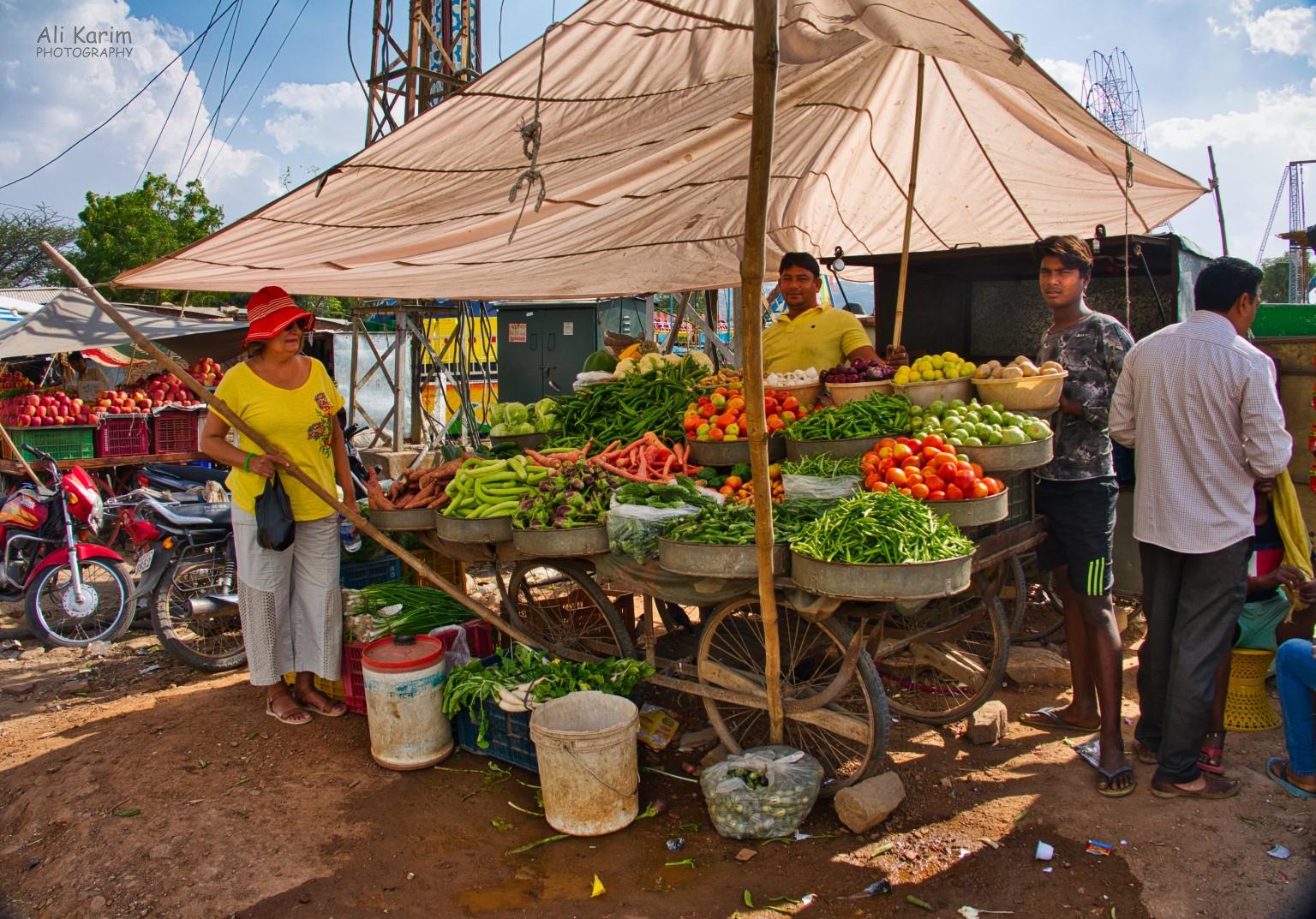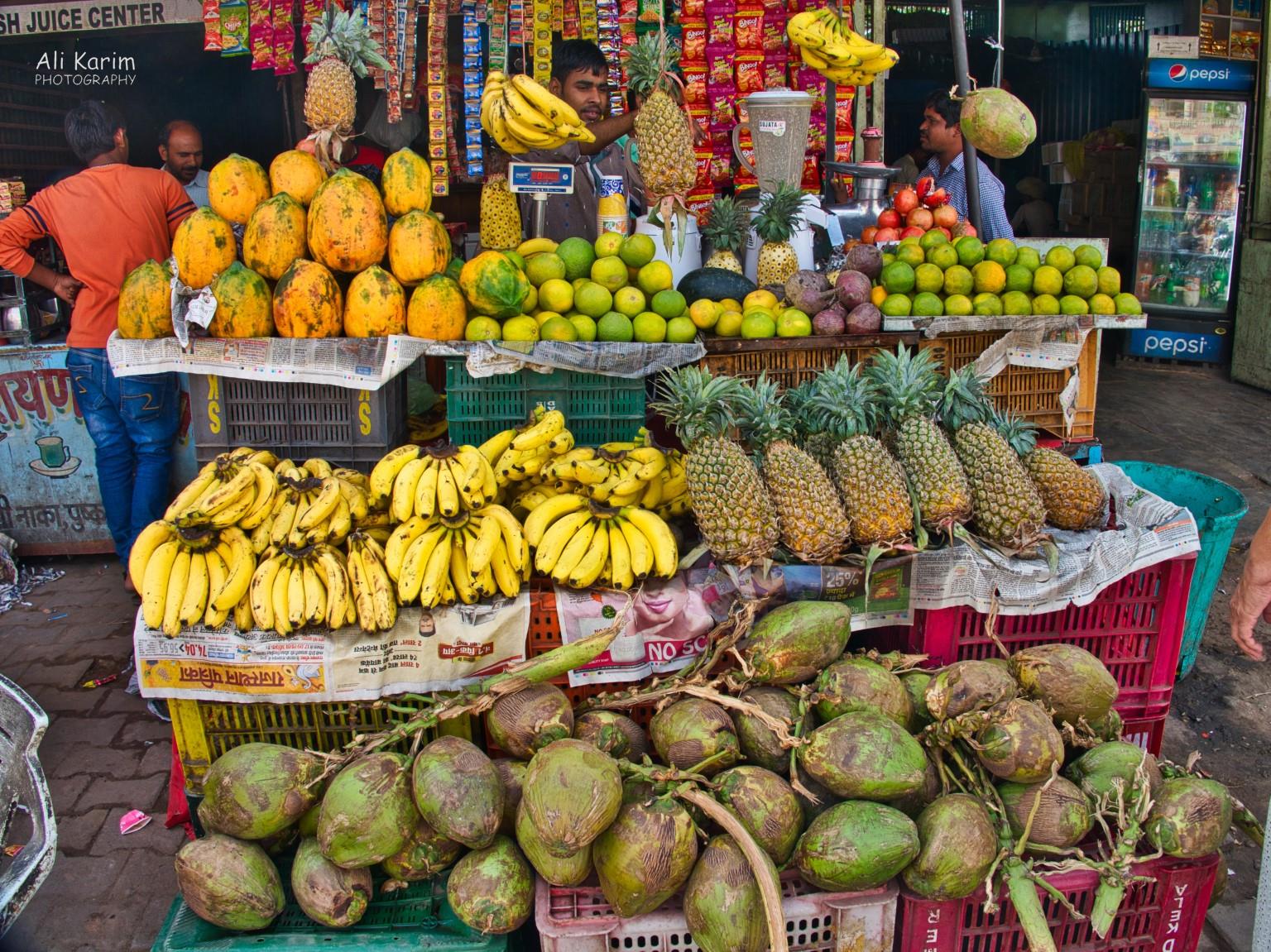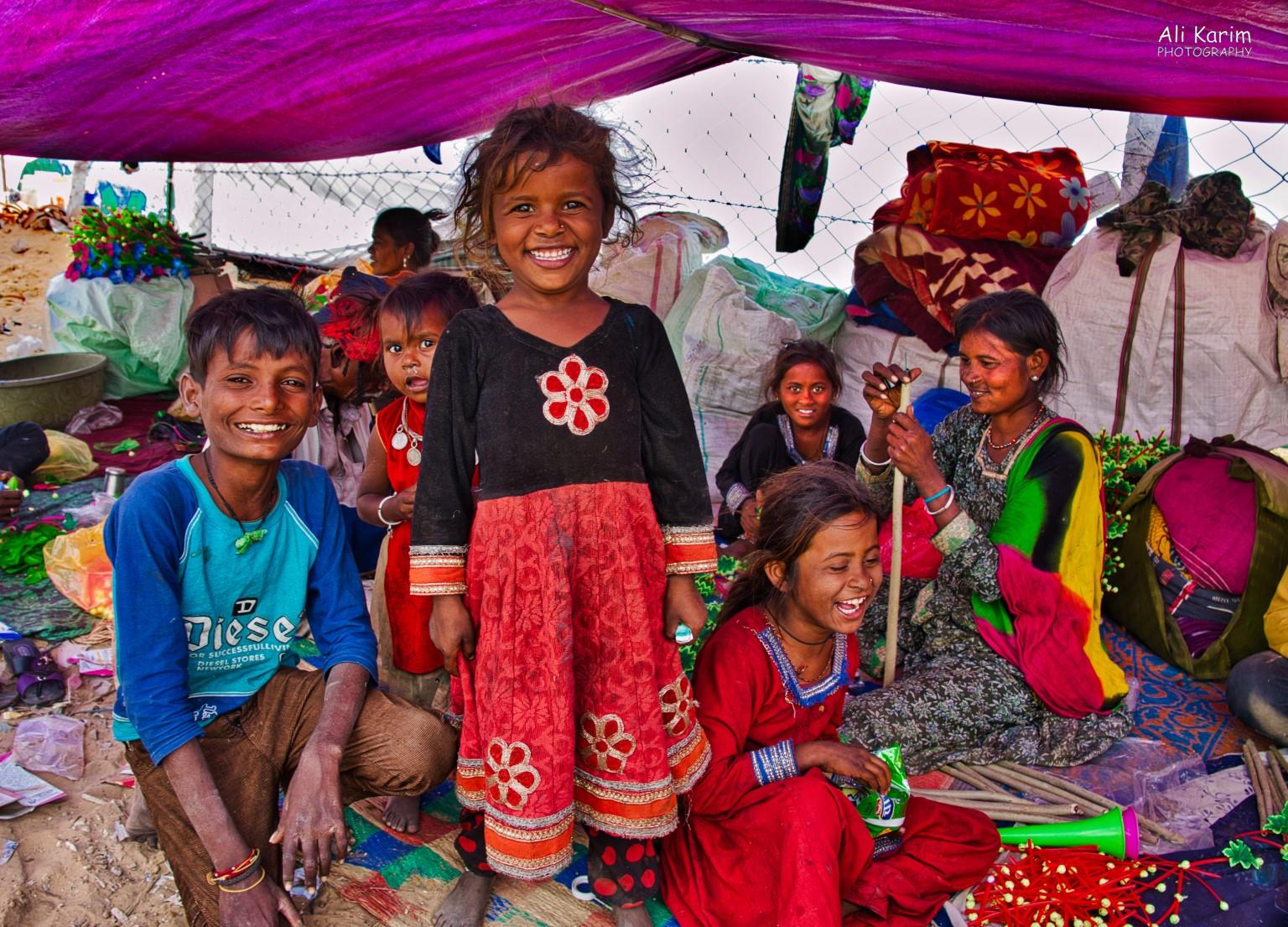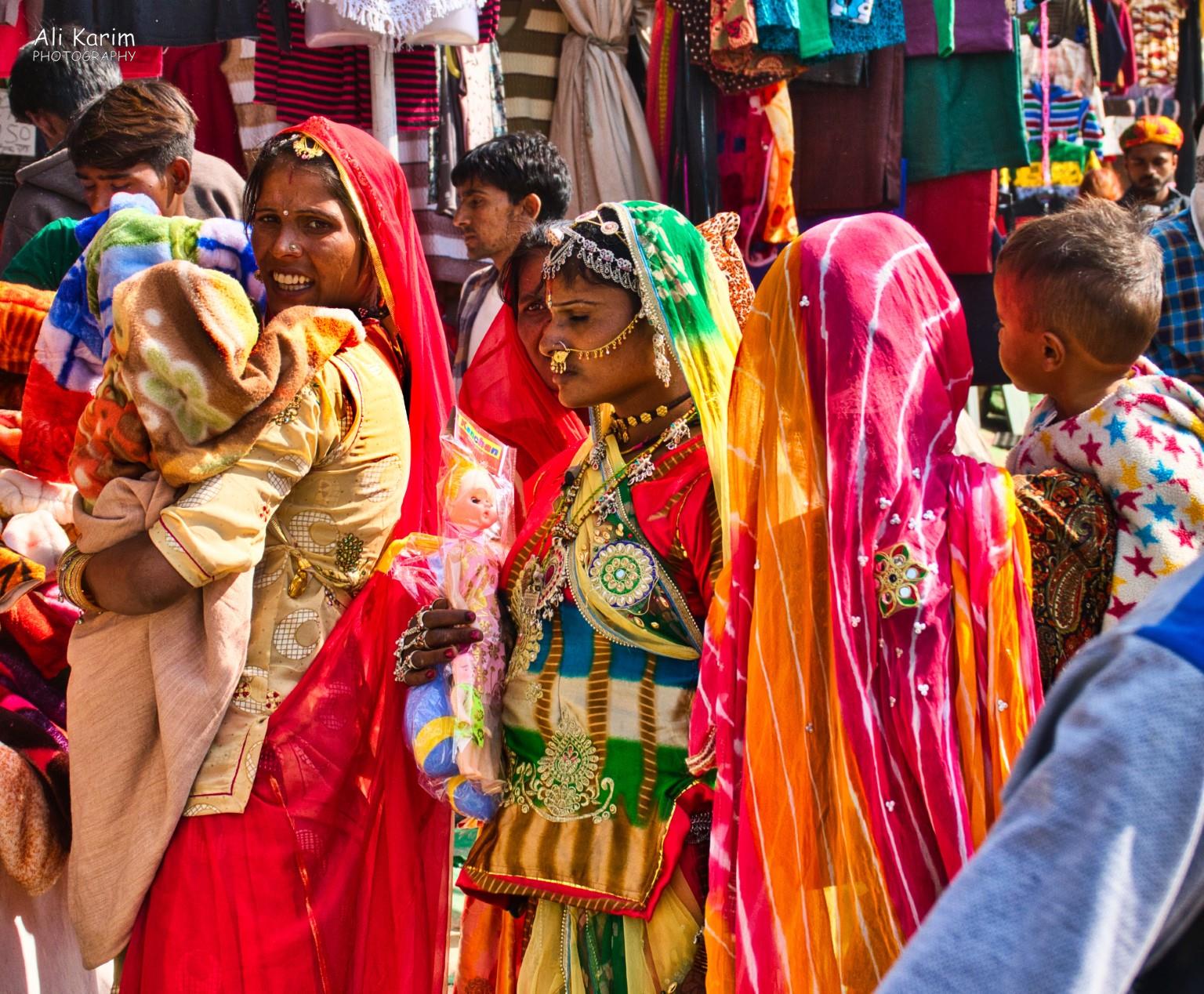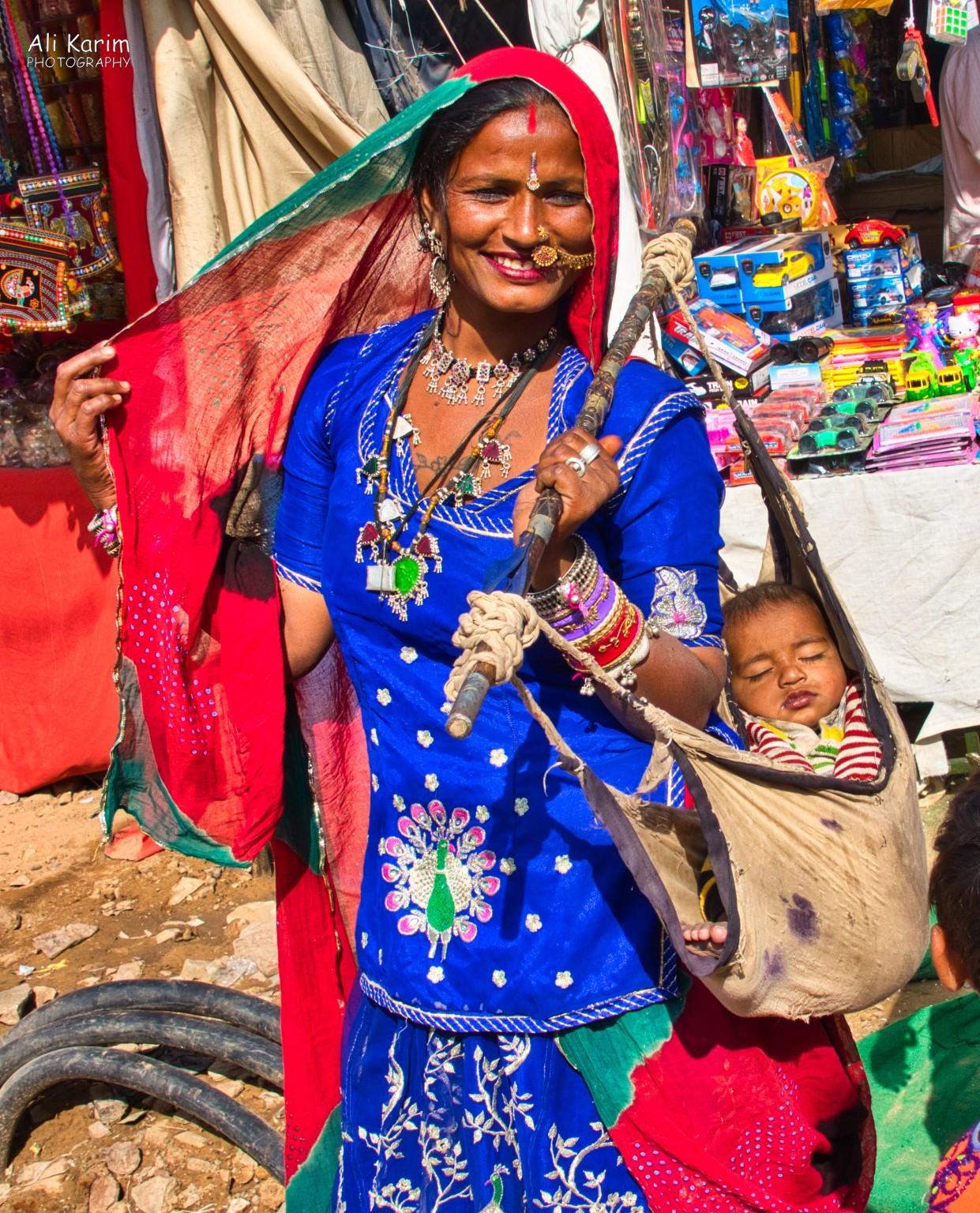 We took a cable car up to the Savitri Temple (Savitri was the wife of Lord Brahma); which was on a hilltop overlooking Pushkar. You can also walk to this using the step pathway, but we took the lazy way up. We had great views from here of Pushkar, before sunset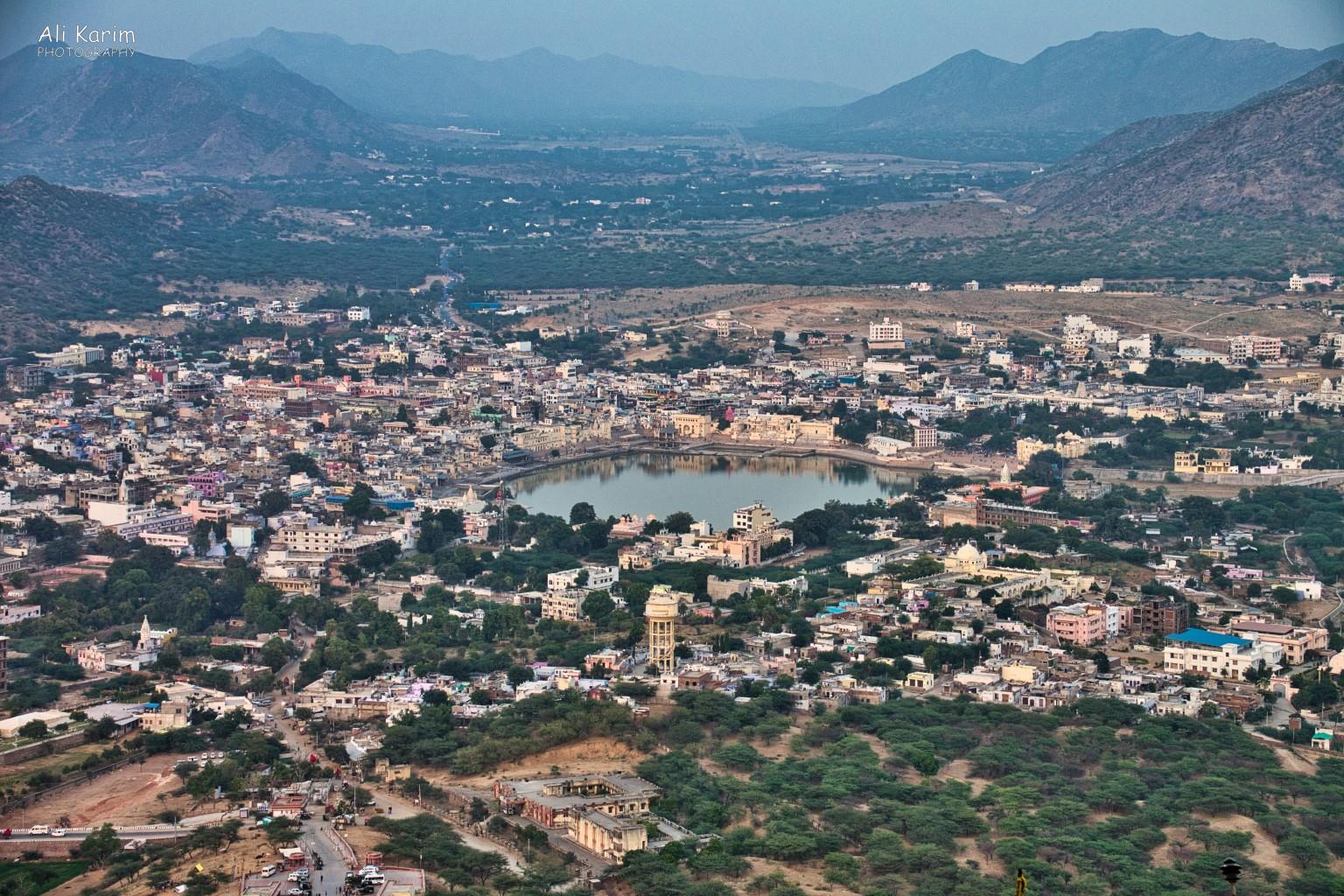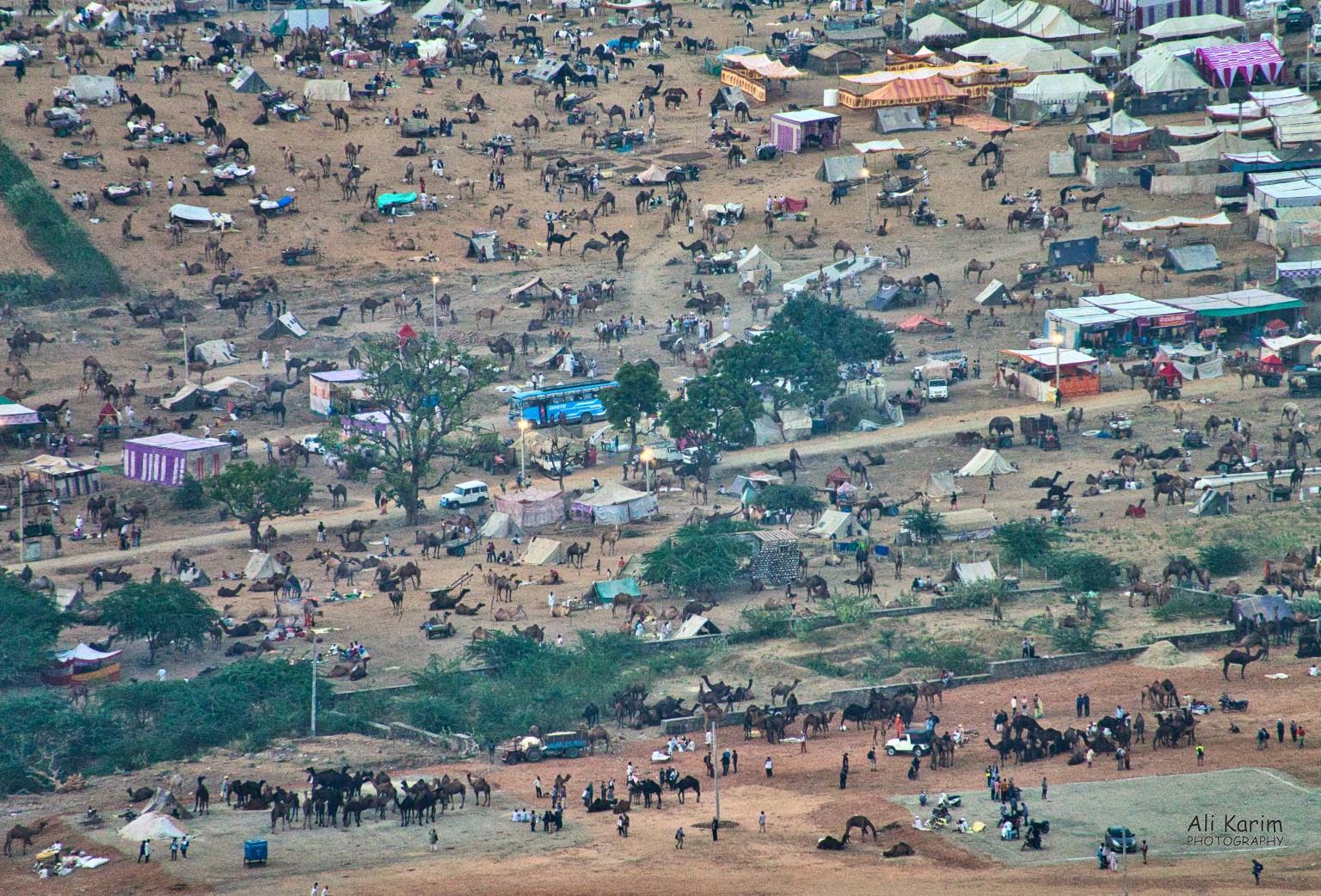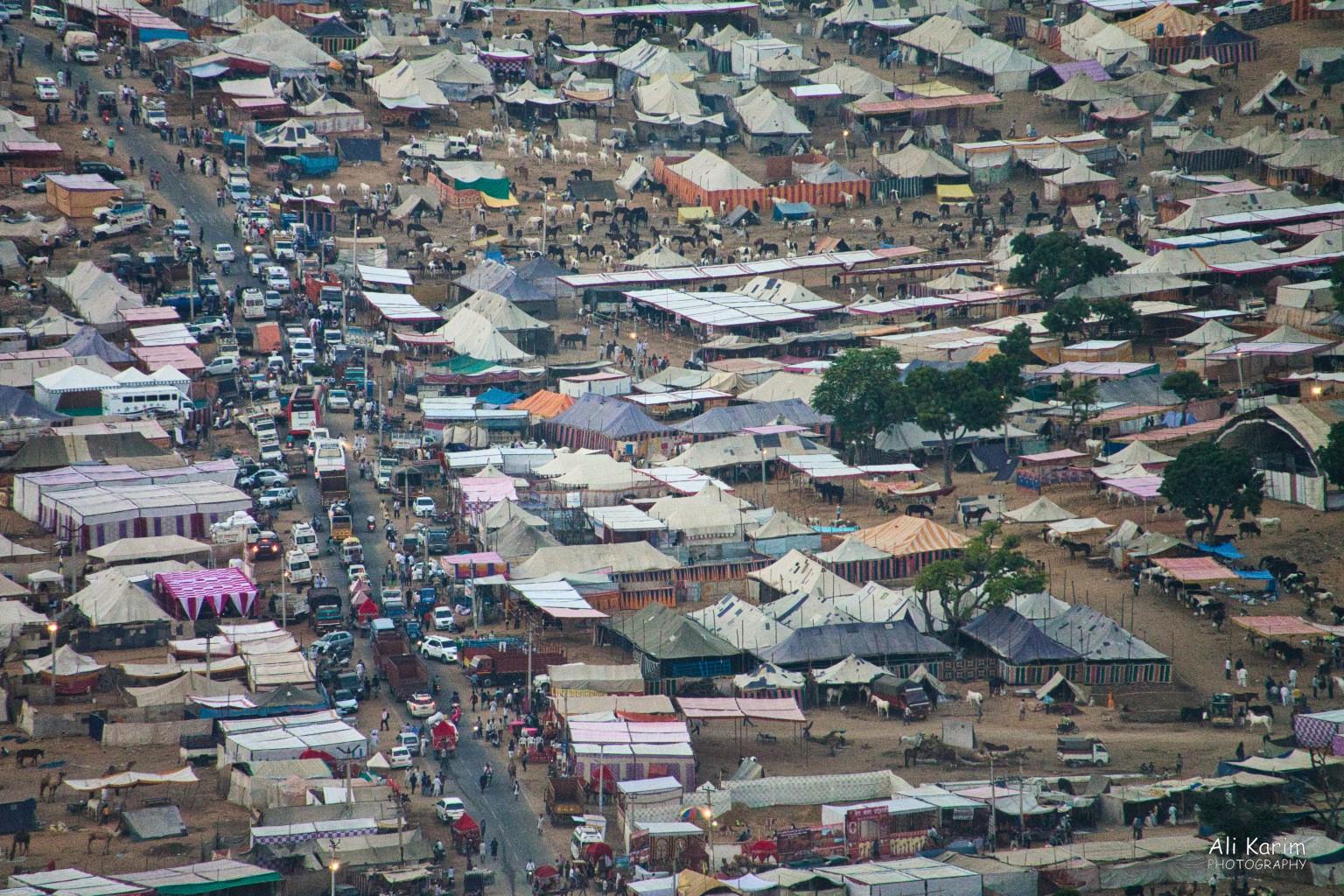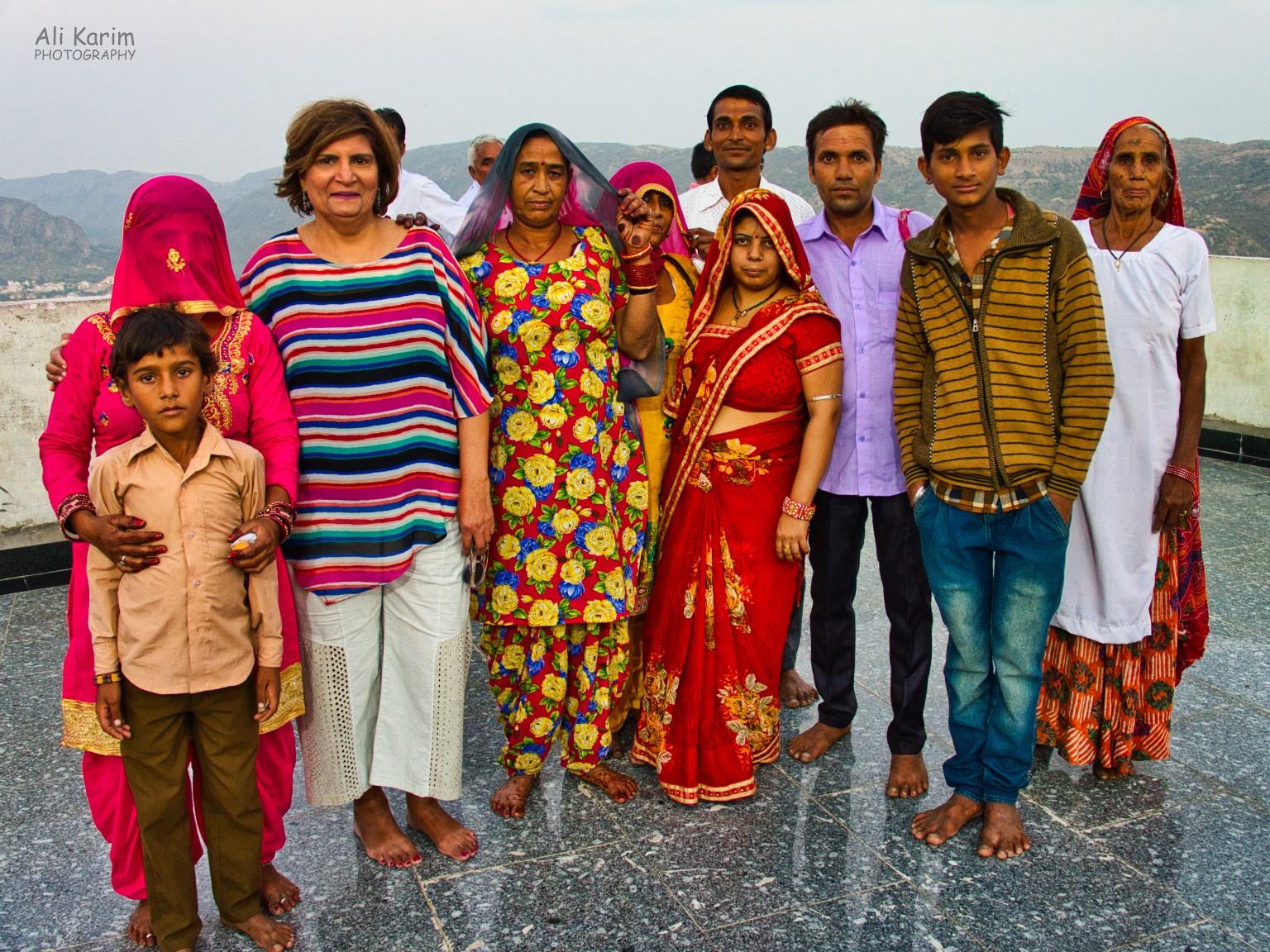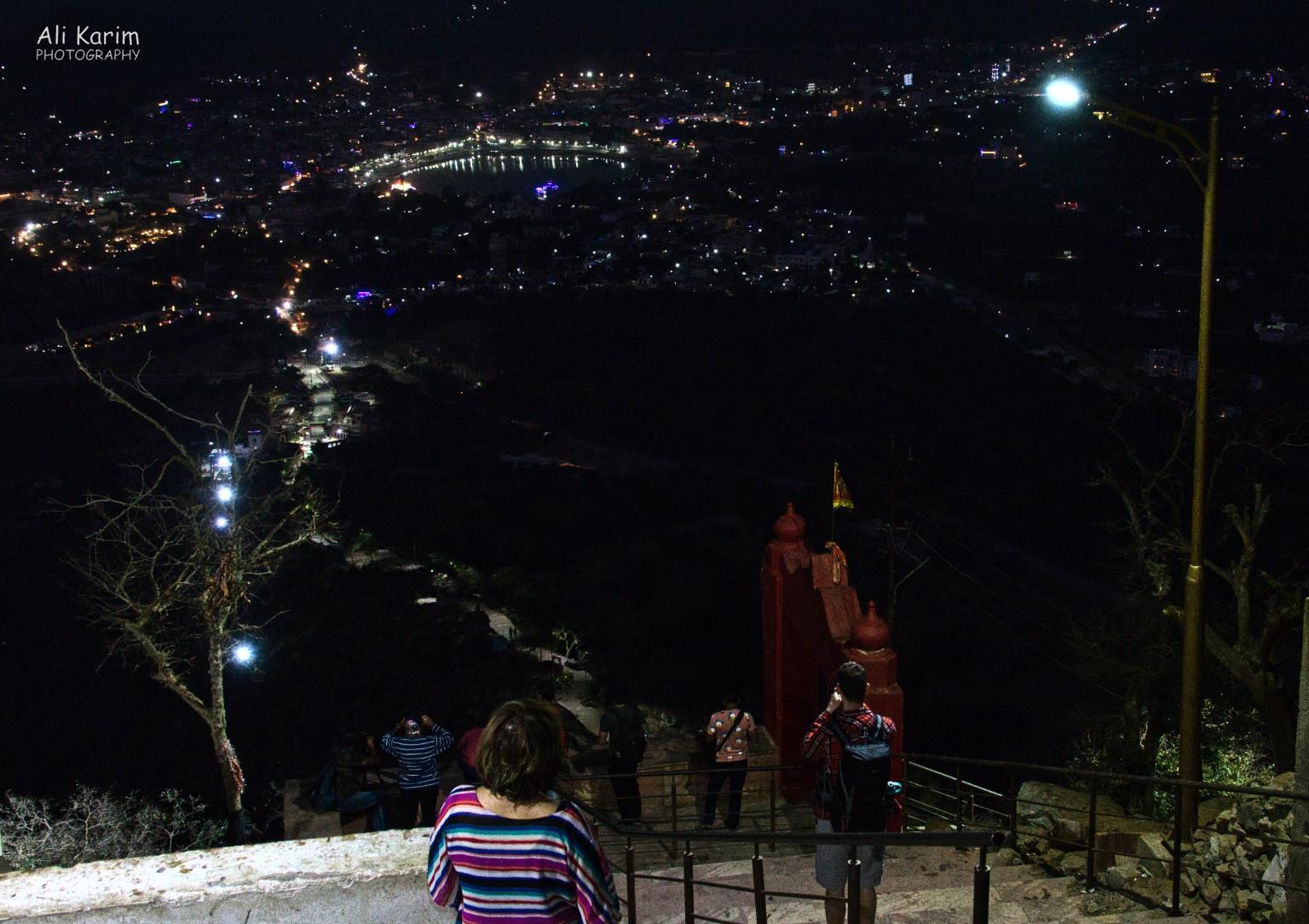 Dinners were at the Westin; we decided to play it safe, at least in the beginning, by eating at our hotel. We stuck to vegetarian dishes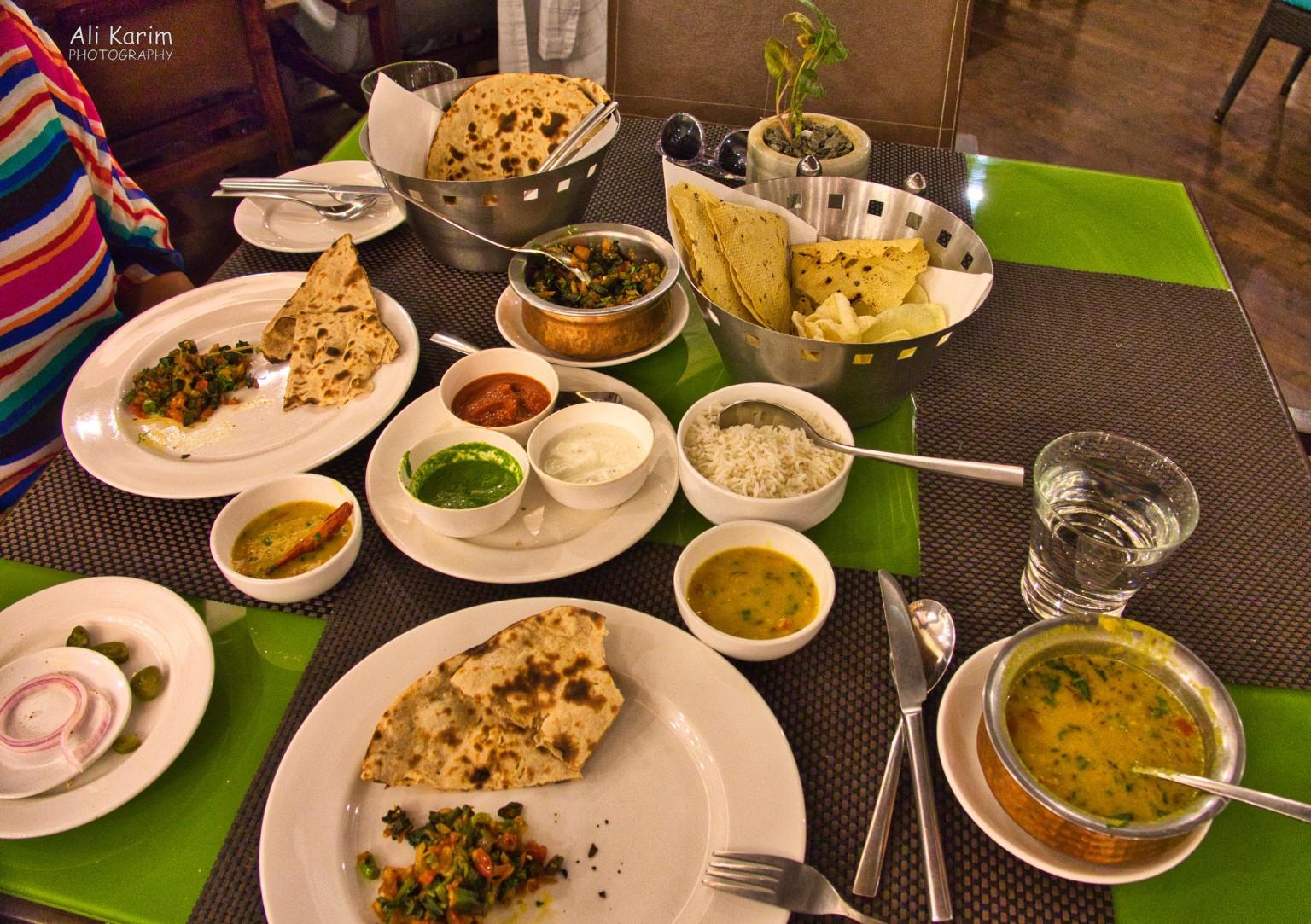 We then left the Camel Fair as it was coming to an end, and before the pilgrimage started.
Some thoughts on Pushkar, Camel Fair etc:
First, the Westin hotel was very nice, and was not expensive; we paid $80 per night. Breakfast was included and dinner cost us about $25 for two of us. Well worth staying here as the staff go out of their way to make the guests feel good, and the property is excellent, with all the amenities.
The Fair is large and colorful, but when you think of these hundreds of camels and horses having to relieve themselves, you can get an idea. Also, there were no public toilet facilities I could see, and I did see people going off into the bushes to relieve themselves. No sure how hygienic all this is, but it is what it is. Definitely worth seeing this spectacle once. Another bucket list item checked off 🙂
We then drove off to Bikaner, Rajasthan, to attend Ankit & Palak's wedding.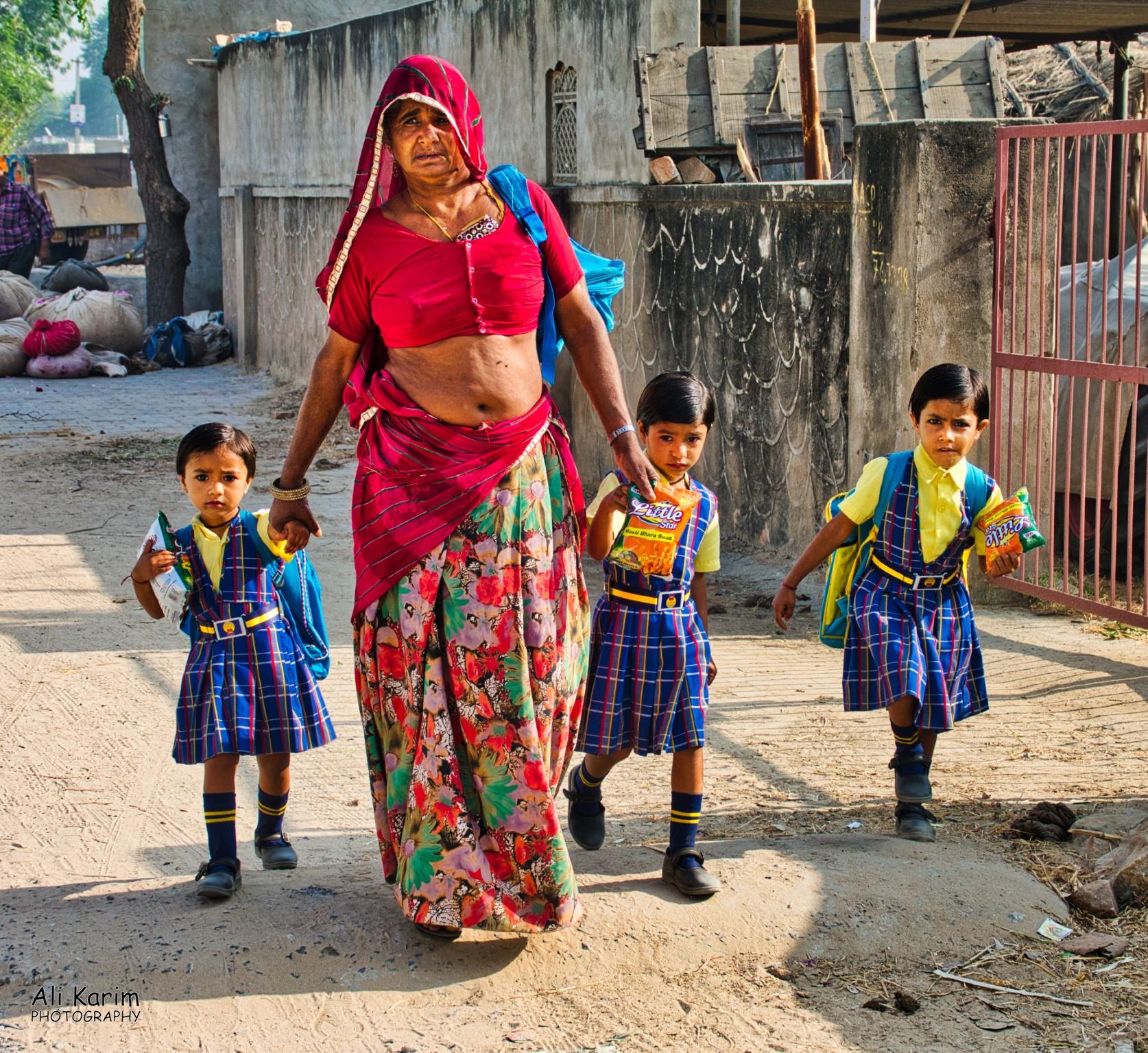 Asia
,
India
,
Rajasthan - Kutch Nov 2018