Mérida  & Campeche, Yucatan Peninsula, Mexico, Feb 2021
After a nice time in Valladolid, we drove west to Mérida which is the capital of the Mexican state of Yucatán, and the largest city in southeastern Mexico. Mérida was founded in 1542 by Montejo y León ("el Mozo") and named after the town of Mérida in Extremadura, Spain. It was built on the site of the Maya city of  T'hó which was also called Ichkanzihóo or Ichcaanzihó; "City of Five Hills" in reference to its pyramids. Carved Maya stones from ancient T'ho pyramids were used to build the Spanish colonial buildings which are numerous in downtown Mérida. The city's rich cultural heritage is a product of the syncretism of the Maya and Spanish cultures during the colonial era. It was the first city to be ever named American Capital of Culture and is the only city that has received the title twice. 
We had been to Merida in 2010 with our friends, so this was our 2nd visit; actually, a stopover on our way to Campeche further south, which we had not managed to visit in 2010. We stayed a couple of nights in Merida at a small boutique local hotel called Casa Flor de Mayo, near downtown. Some scenes from Merida below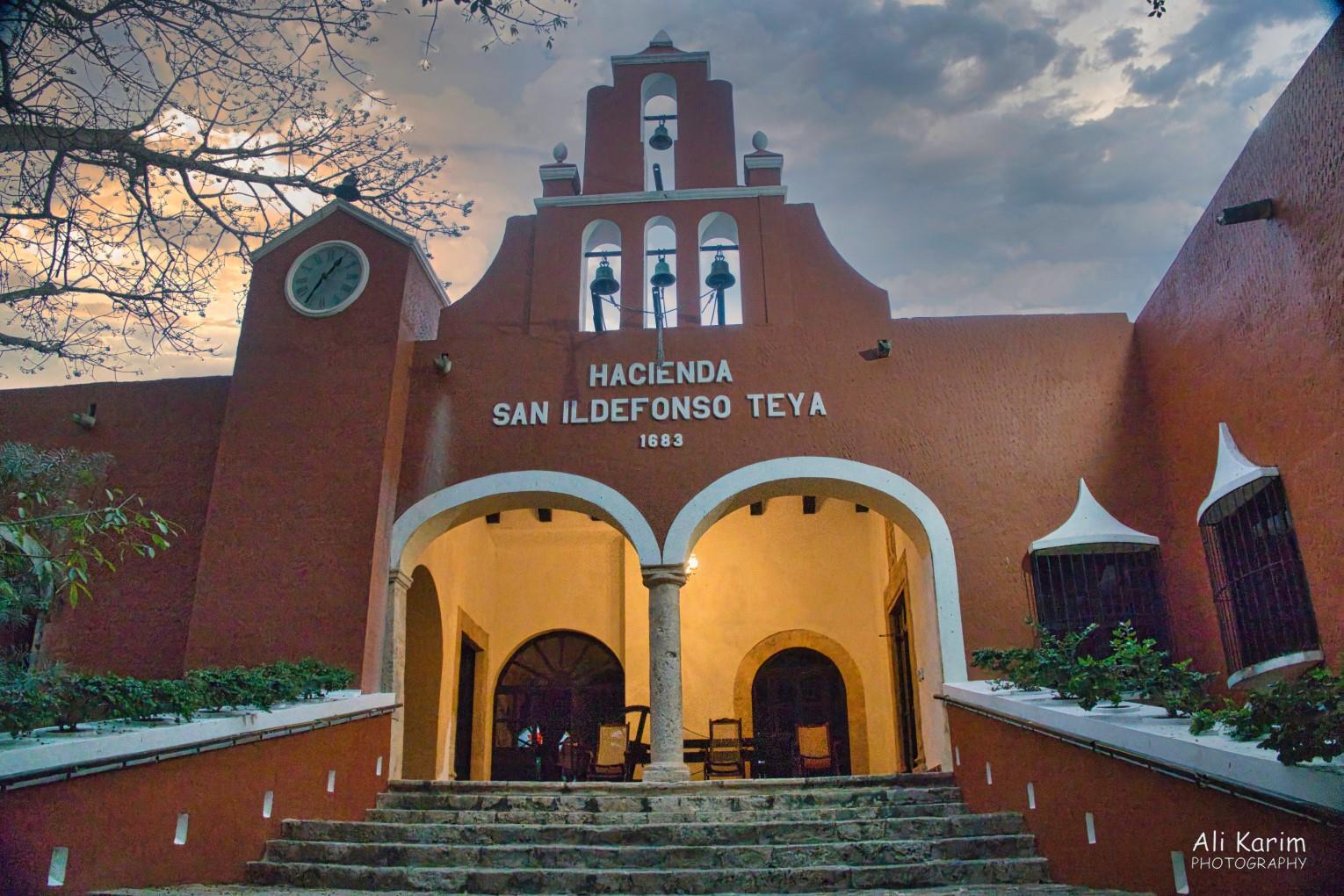 Food was a big deal in Merida, with excellent food, restaurants, and great service. Eating was a great pleasure during this visit everywhere we went.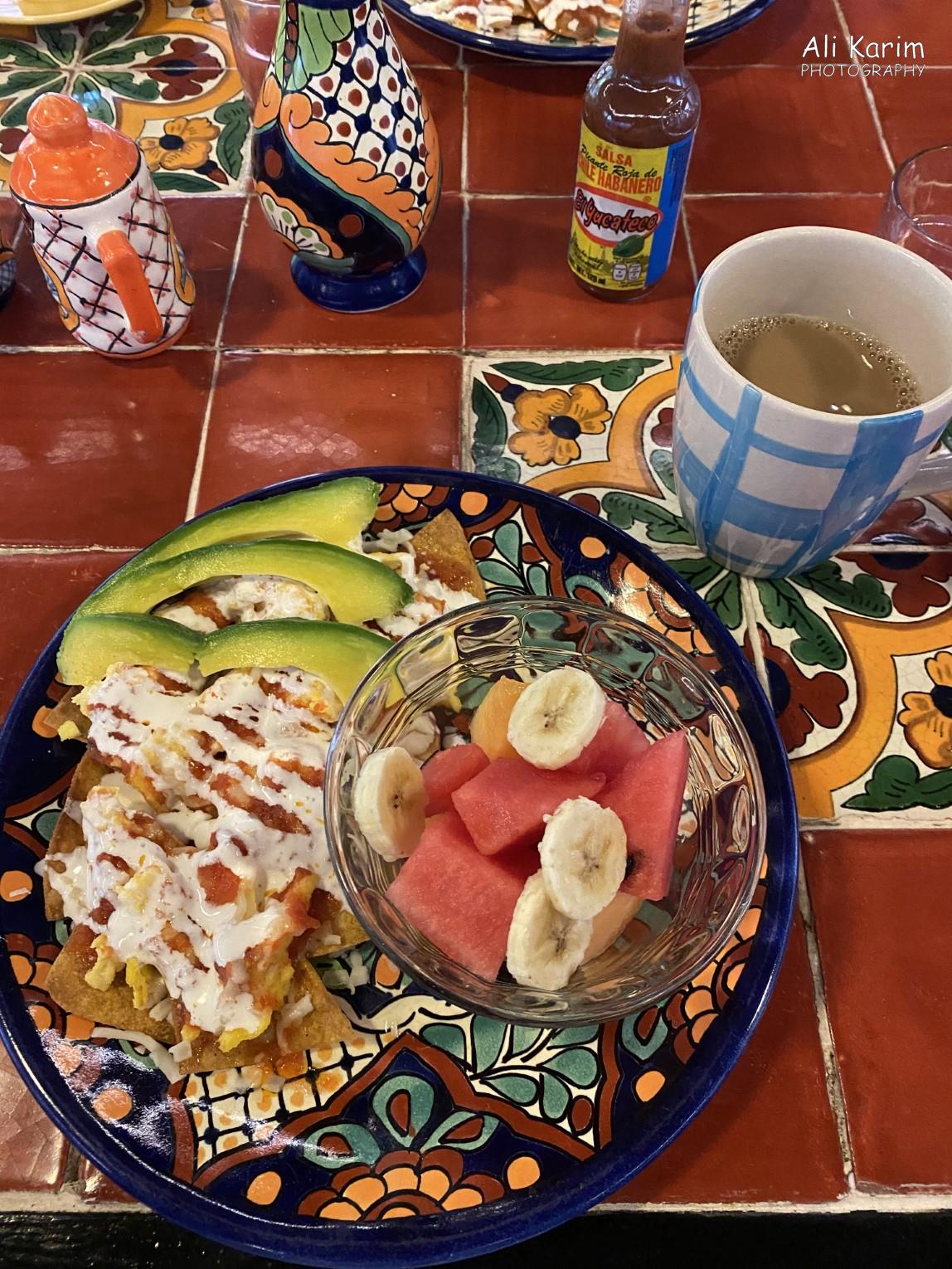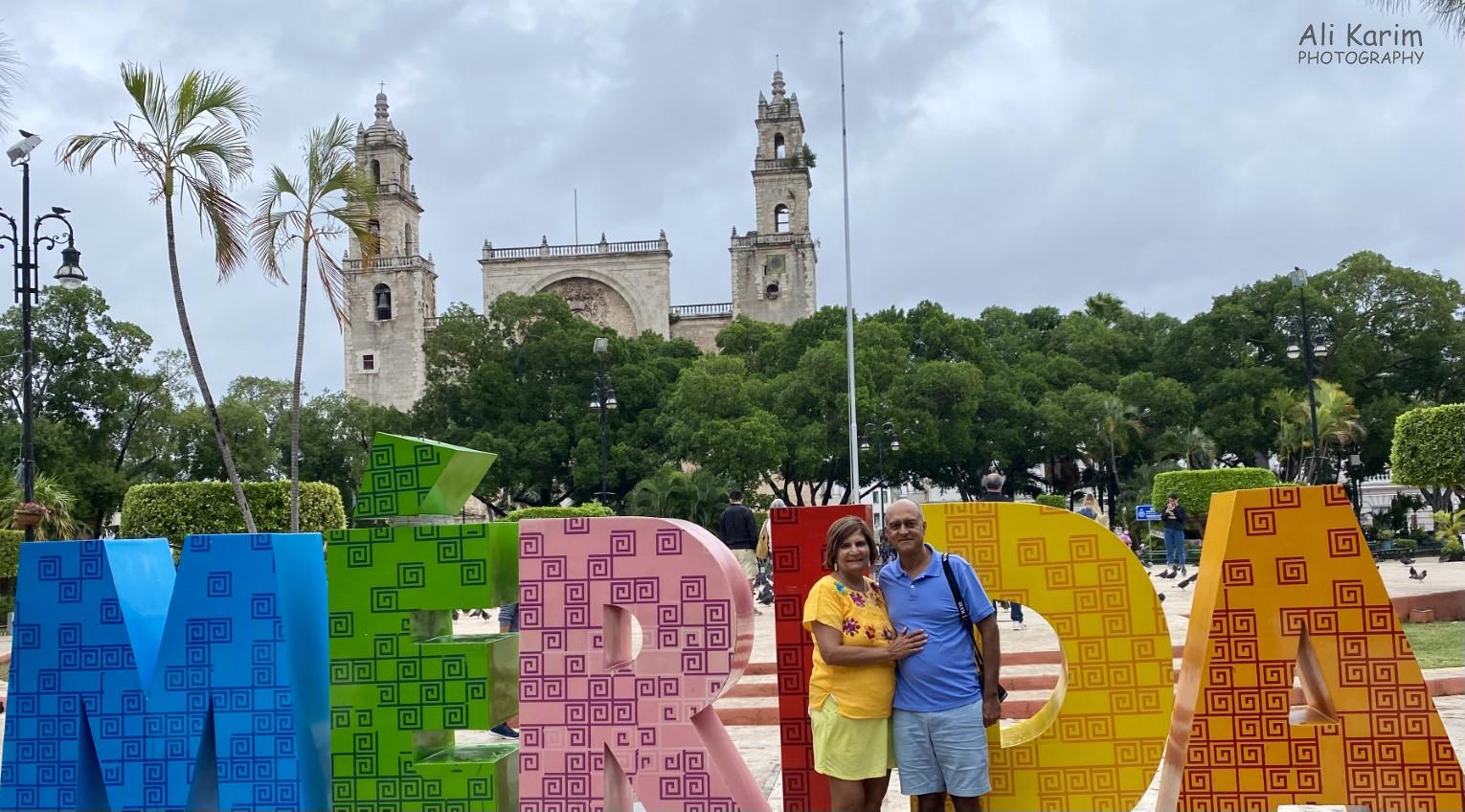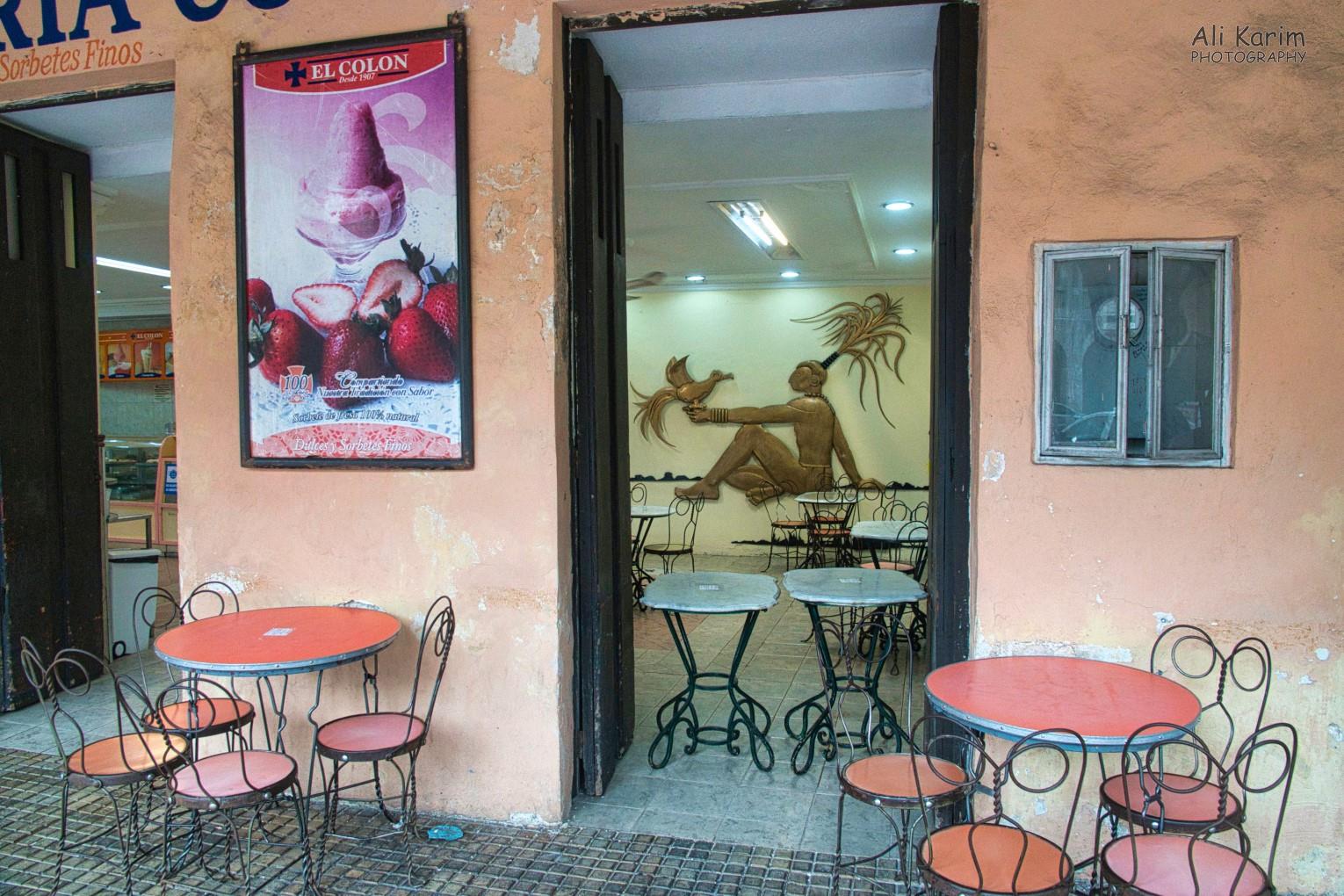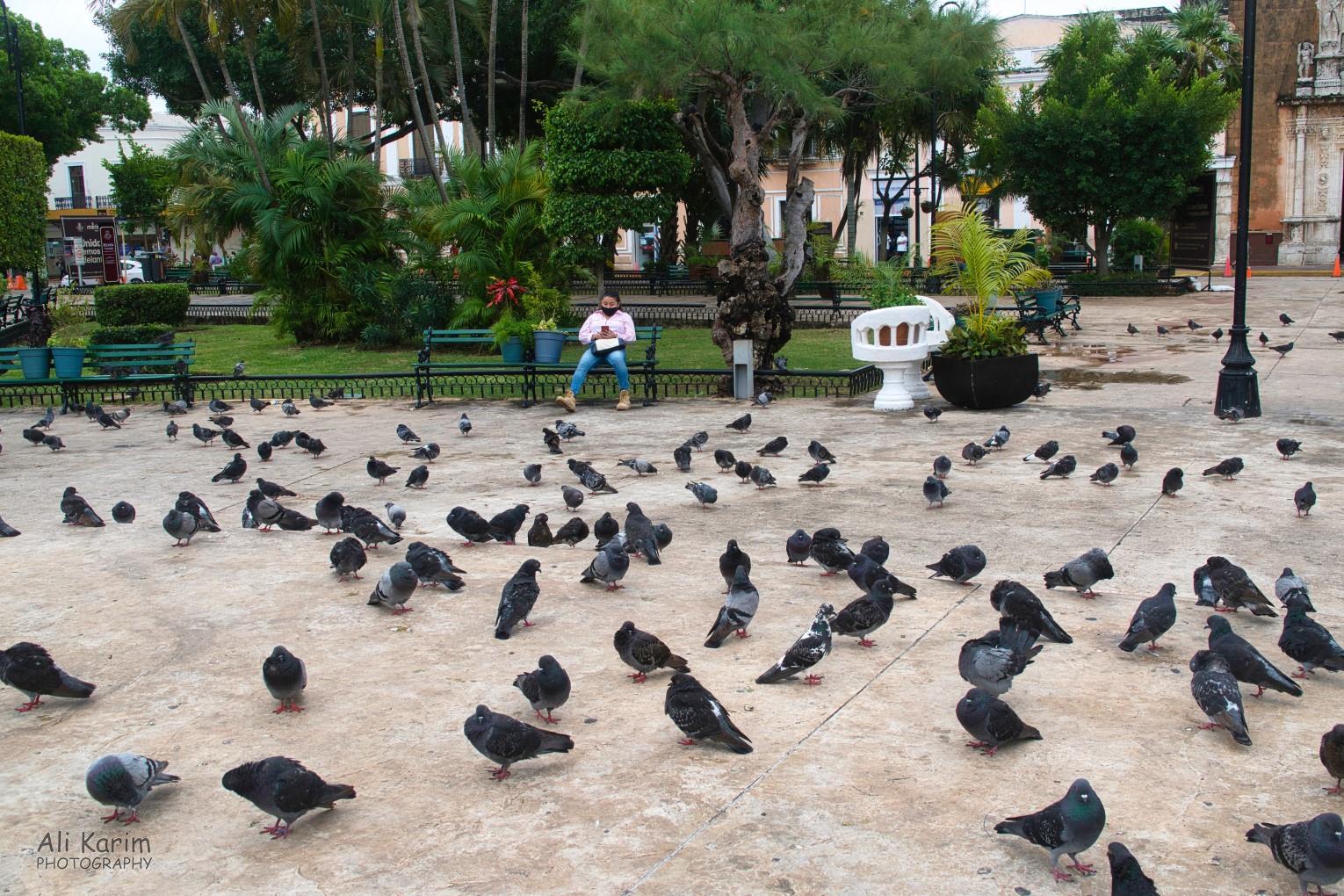 Some with live Music; the Plaza Grande in the Centro

The Plaza Grande had several well preserved colonial buildings including the Palacio Municipal de Mérida, the Palacio de Gobierno del Estado de Yucatán, Museo de Arte Contemporáneo Ateneo de Yucatán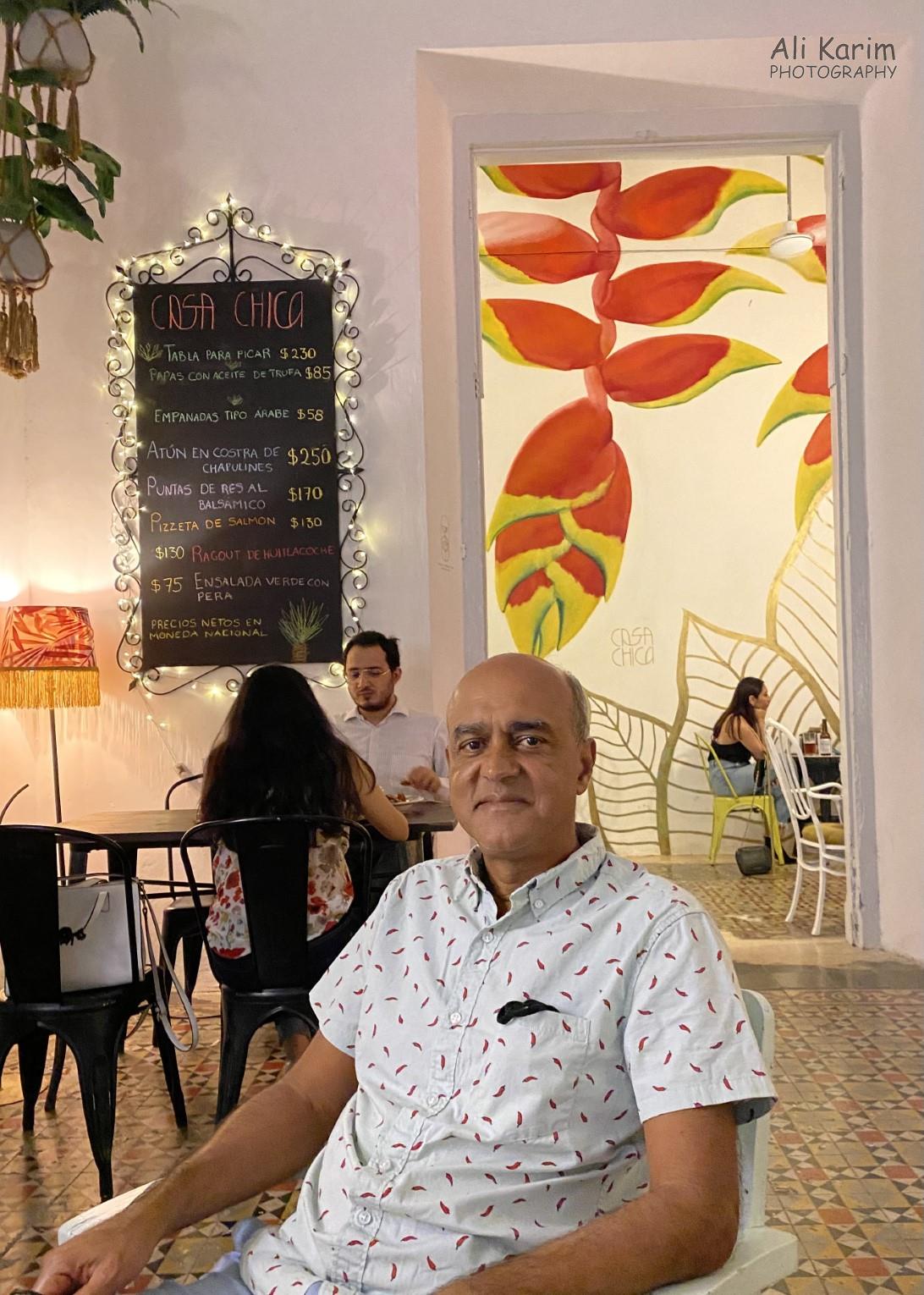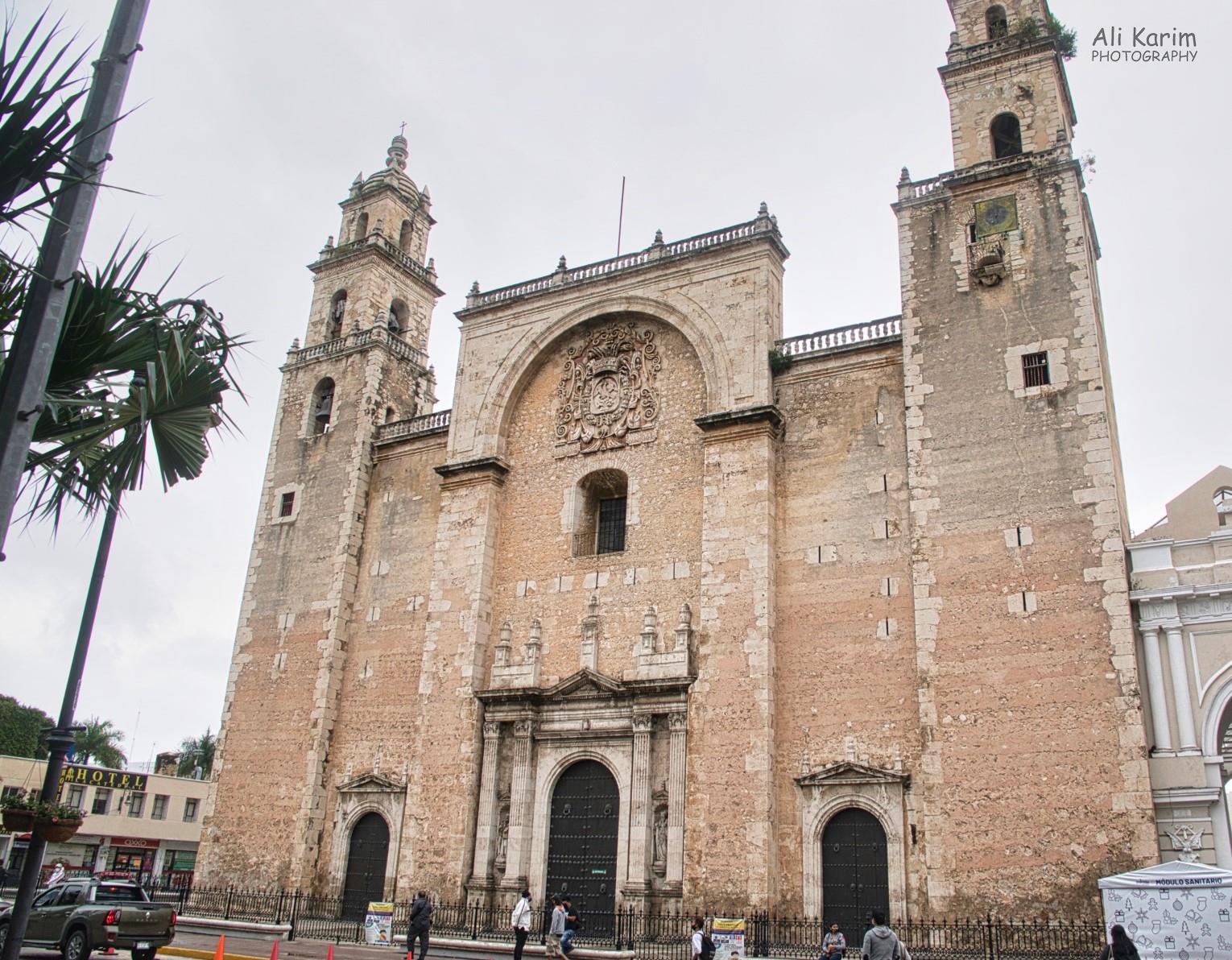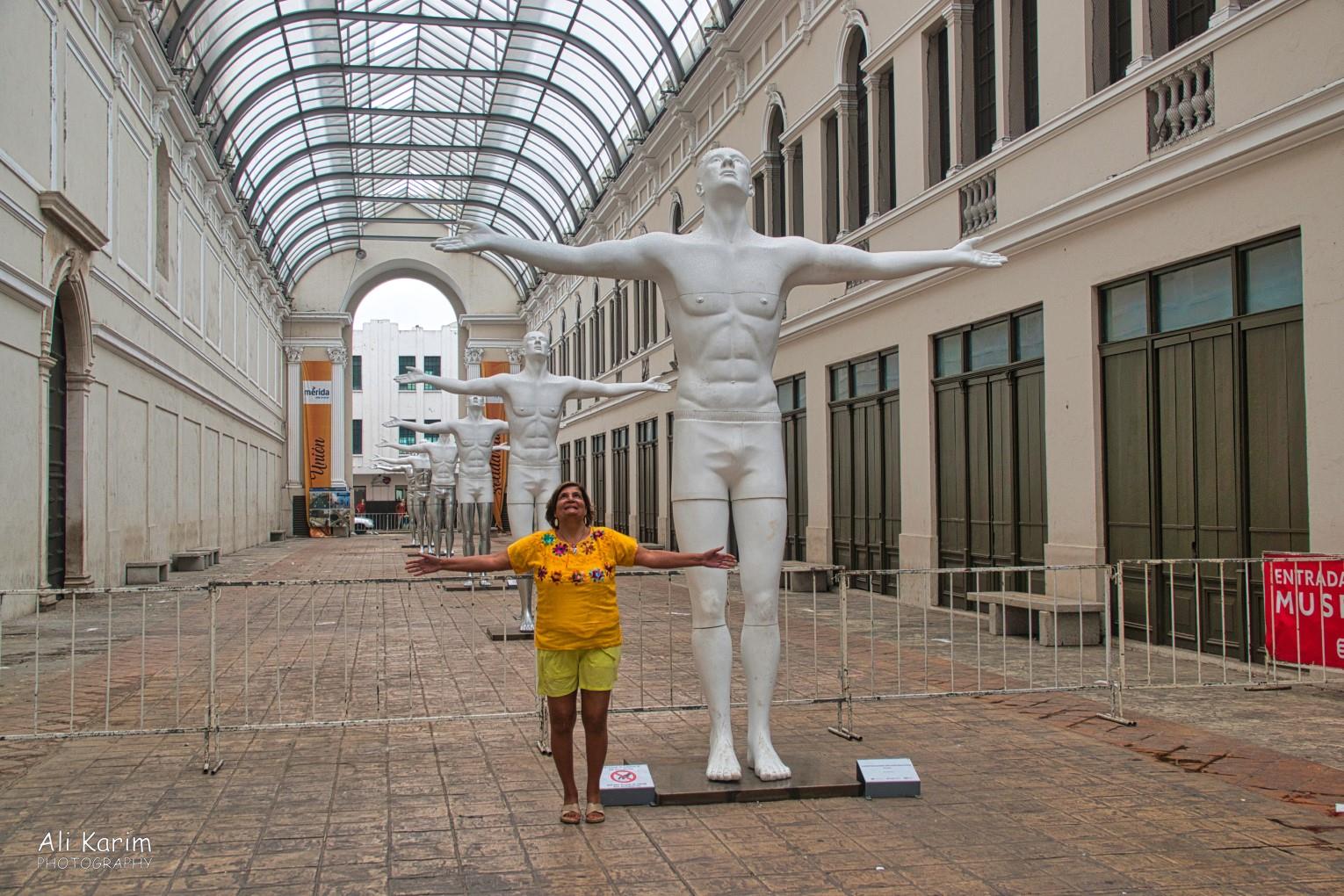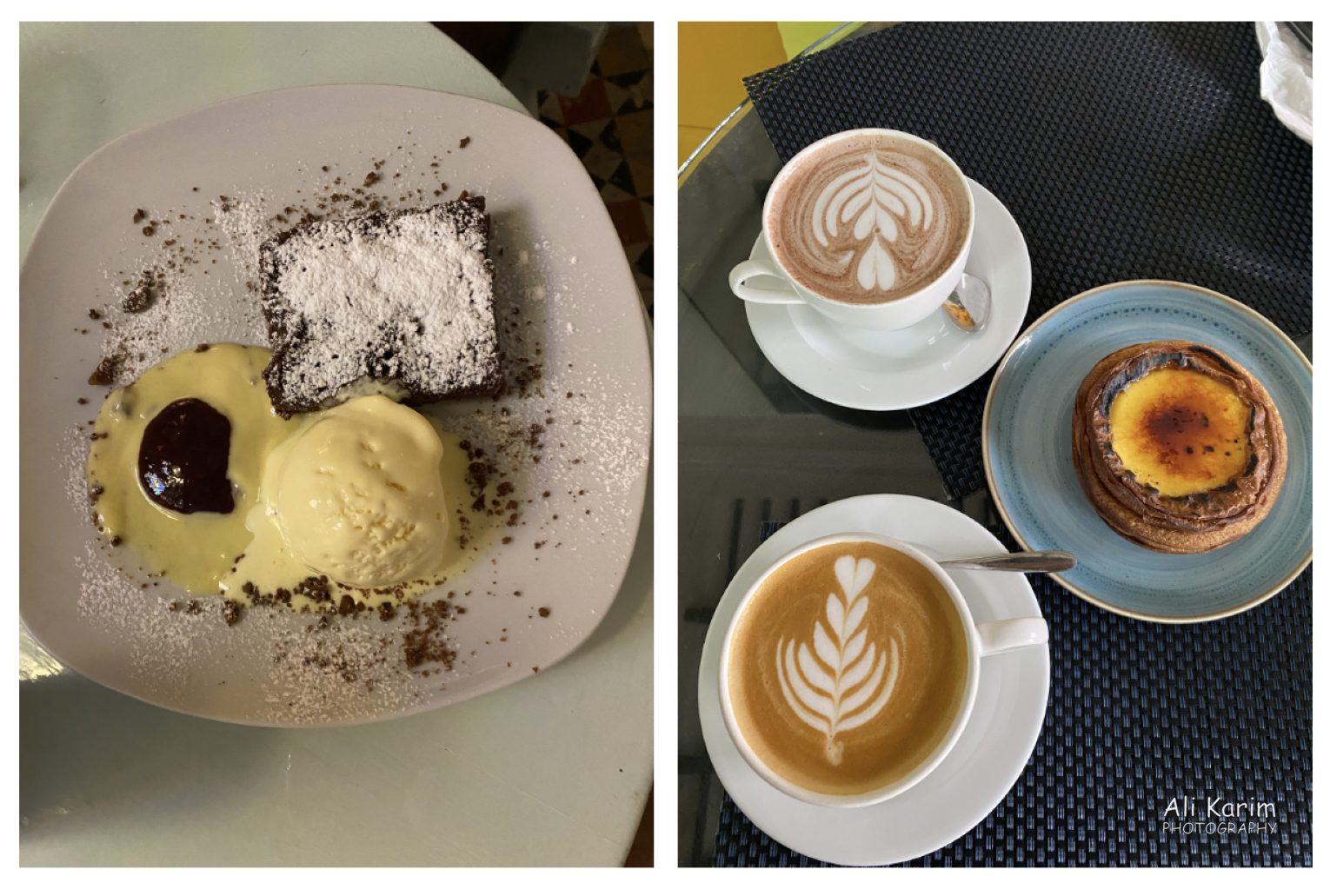 We also checked out the famous Paseo de Montejo in Merida, where there are many architectural gems of old French and Spanish Colonial mansions.
After Merida, we drove south to Campeche. Campeche is a city in the Mexican state of Campeche, on the shore of the Bay of Campeche in the Gulf of Mexico. The city was founded in 1540 by Spanish conquistadores as San Francisco de Campeche atop the pre-existing Mayan city of Can Pech. This Pre-Columbian city was described as having 3000 houses and various monuments, of which little trace remains. It was fortified against pirates & buccaneers during the 17th century. It still has the appearance of a fortress. Historical monuments and buildings, such as the Franciscan cathedral, old Maya ruins, and the old city walls and forts, attract many tourists. The city retains many of the old colonial Spanish city walls and fortifications ; the state of preservation and quality of its architecture earned it the status of a UNESCO World Heritage Site in 1999. Originally, the Spaniards lived inside the walled city, while the natives lived in the surrounding barrios of San Francisco, Guadalupe, and San Román. These barrios still retain their original churches; the one in Guadalupe is almost 500 years old. 
We stayed at the Hacienda Puerta Campeche, a Marriott hotel which was inside the old walled-in city. It was an old Hacienda that was converted to a boutique hotel, right next to the Puerta de Tierra, one of the 4 entrances into the Old walled City. The rooms were quite large and elaborate. Below are some images from the old city.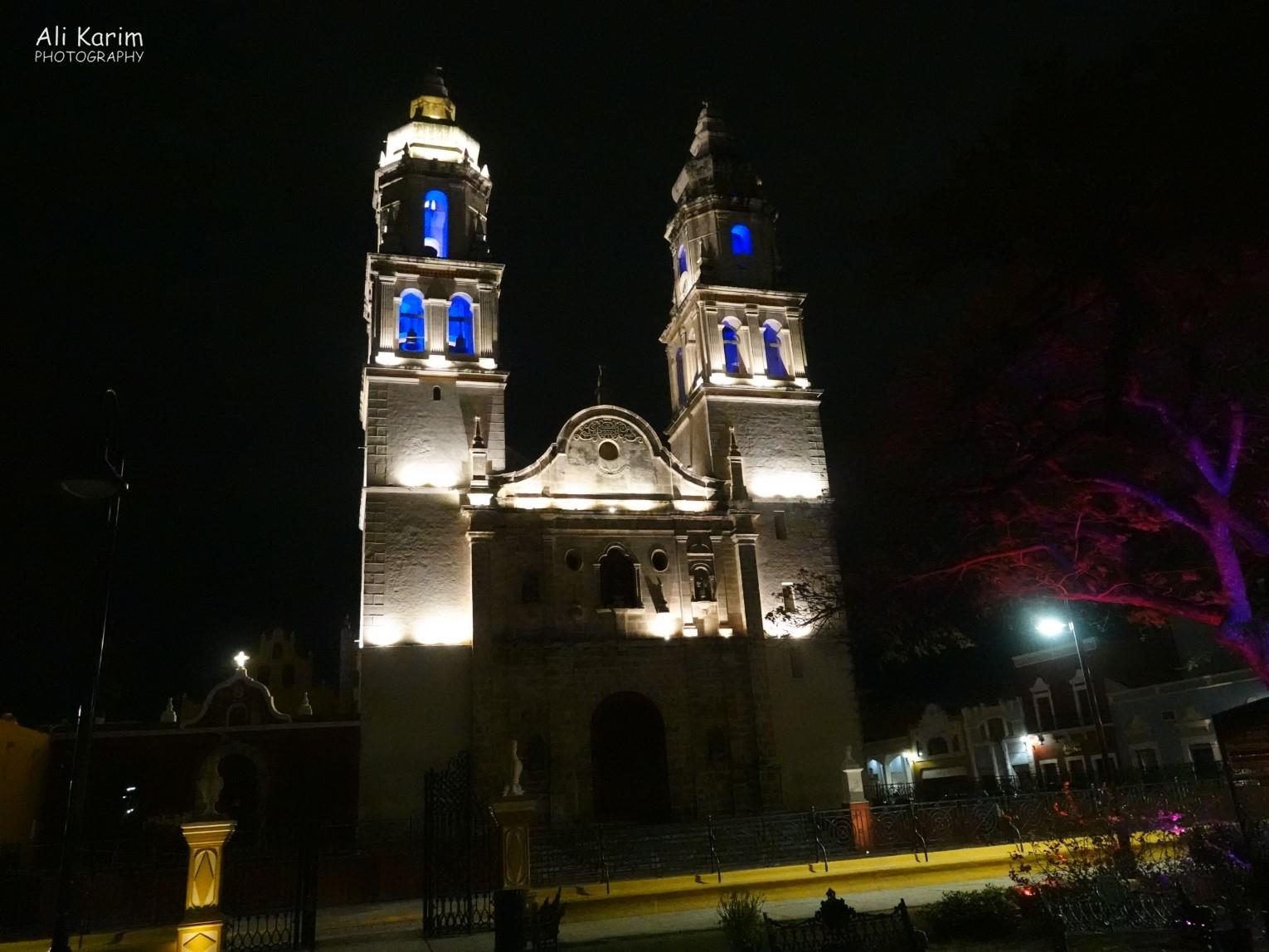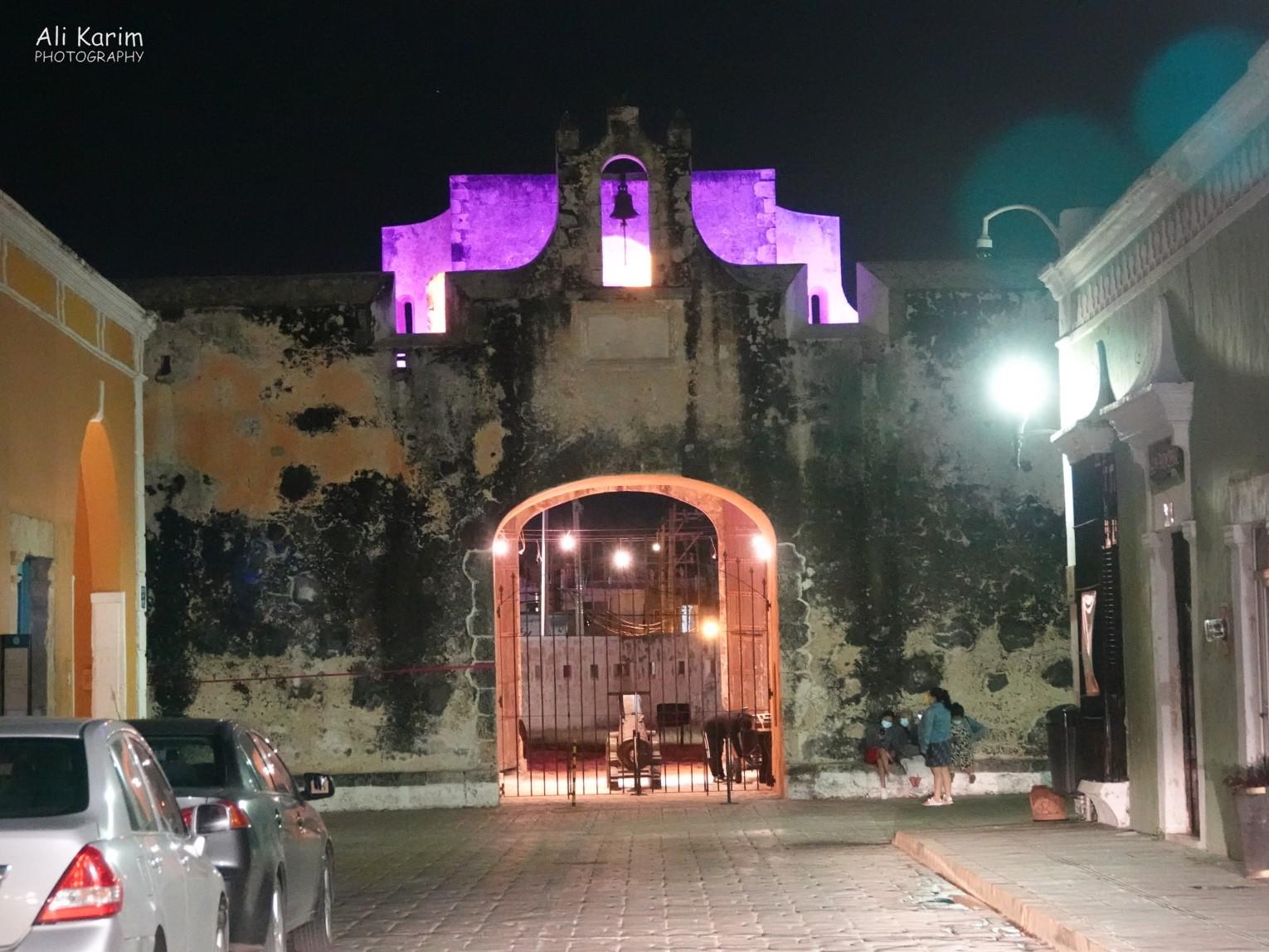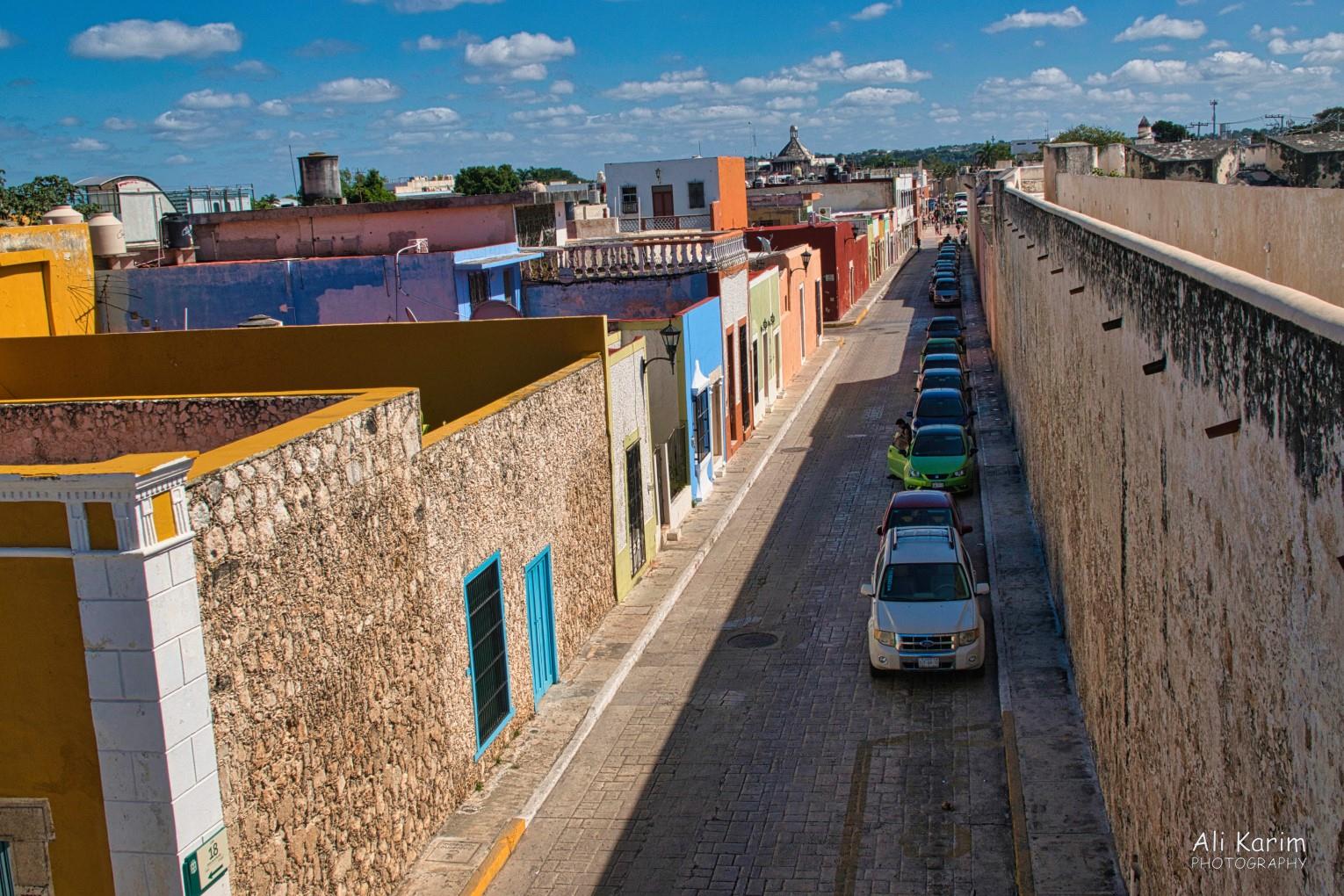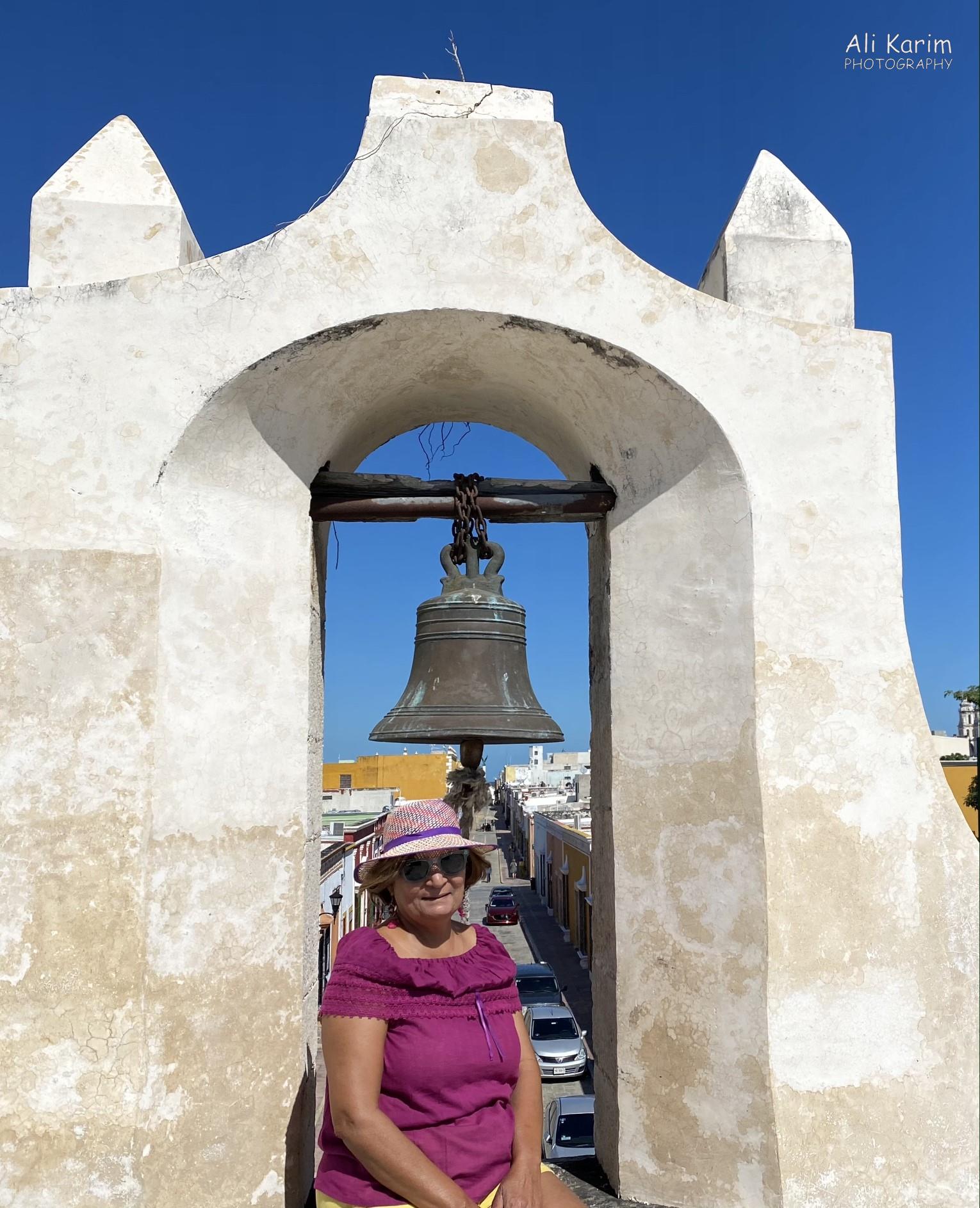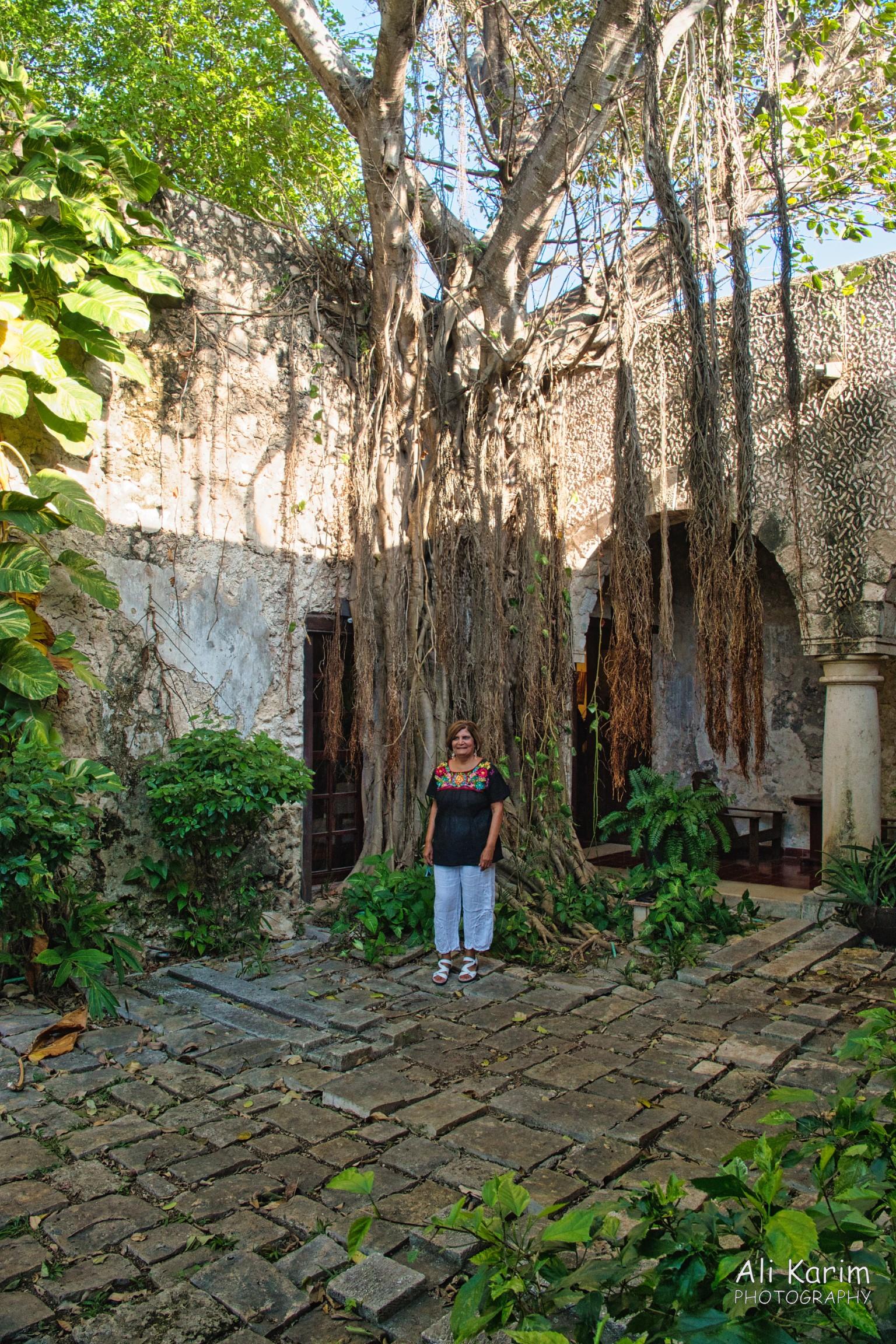 Inner courtyard of our hotel; made us feel like we were living in ancient Spanish colonial times 🙂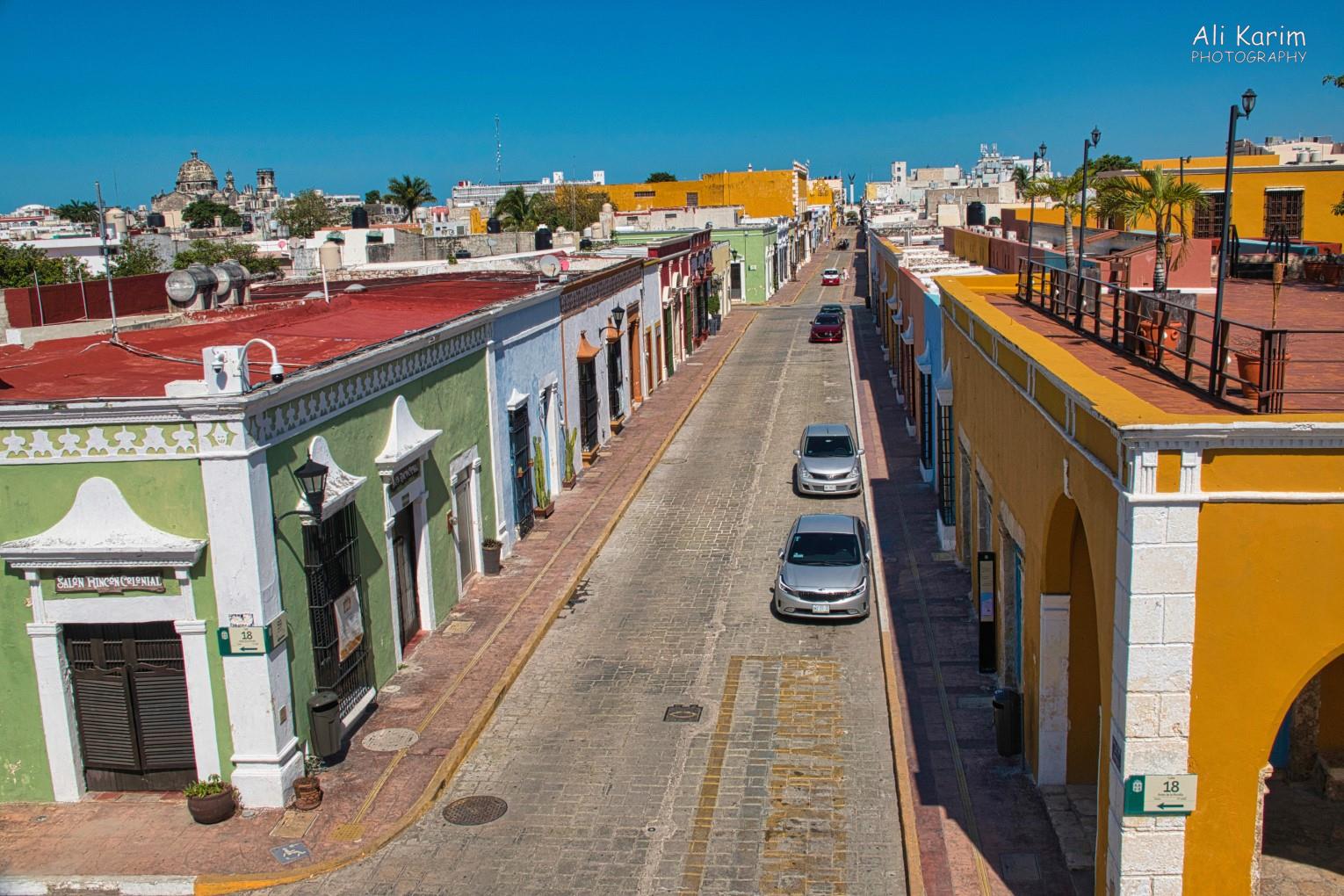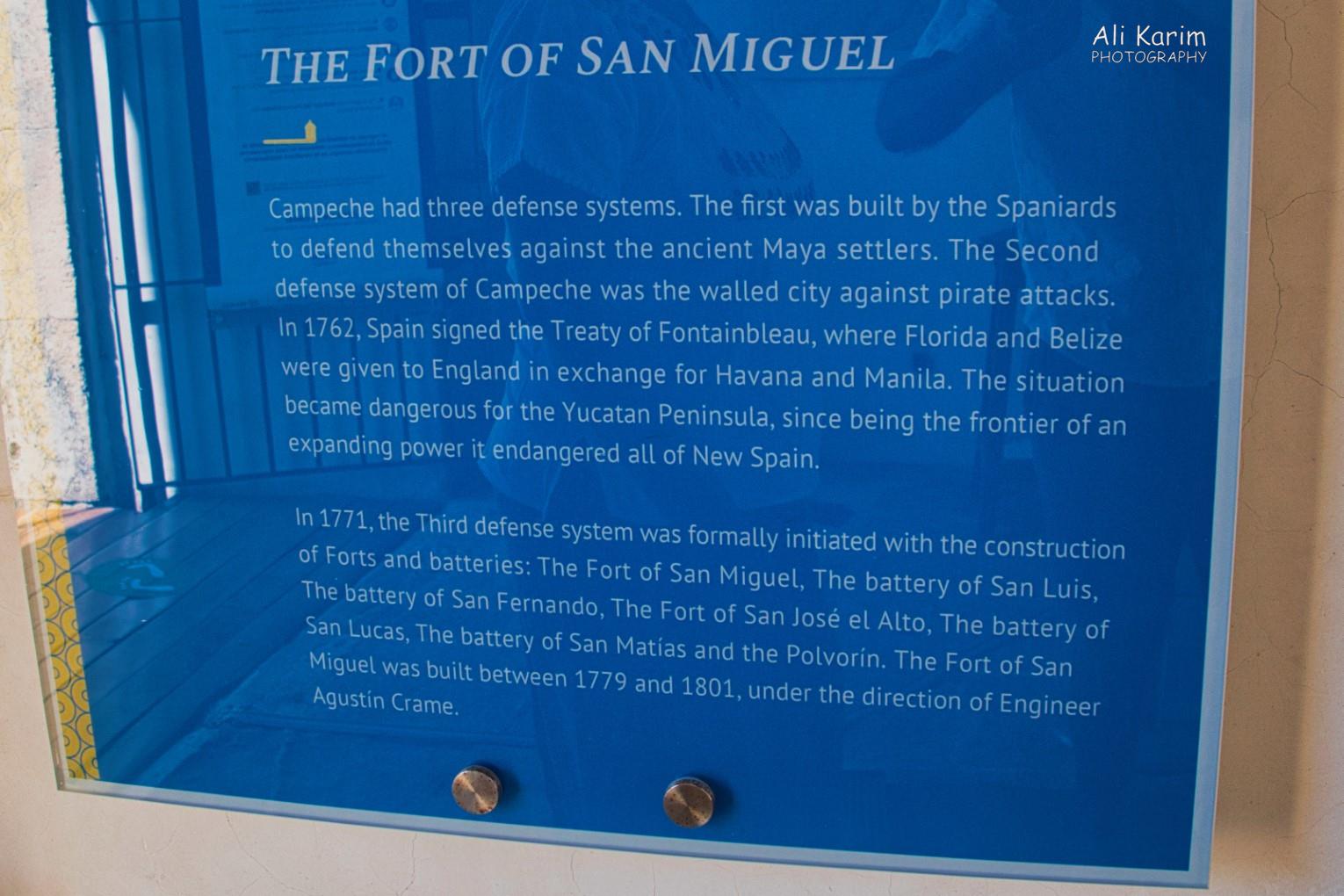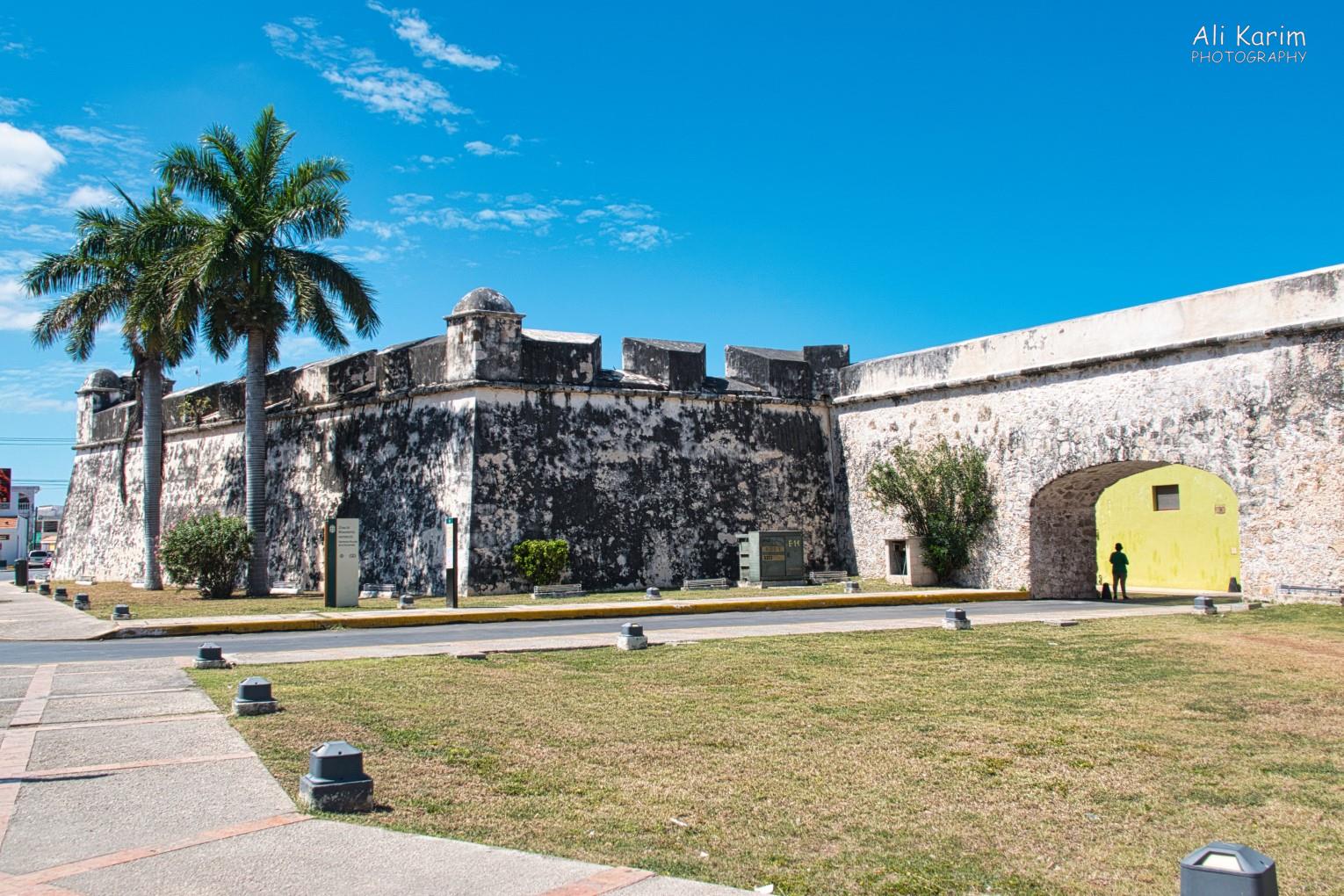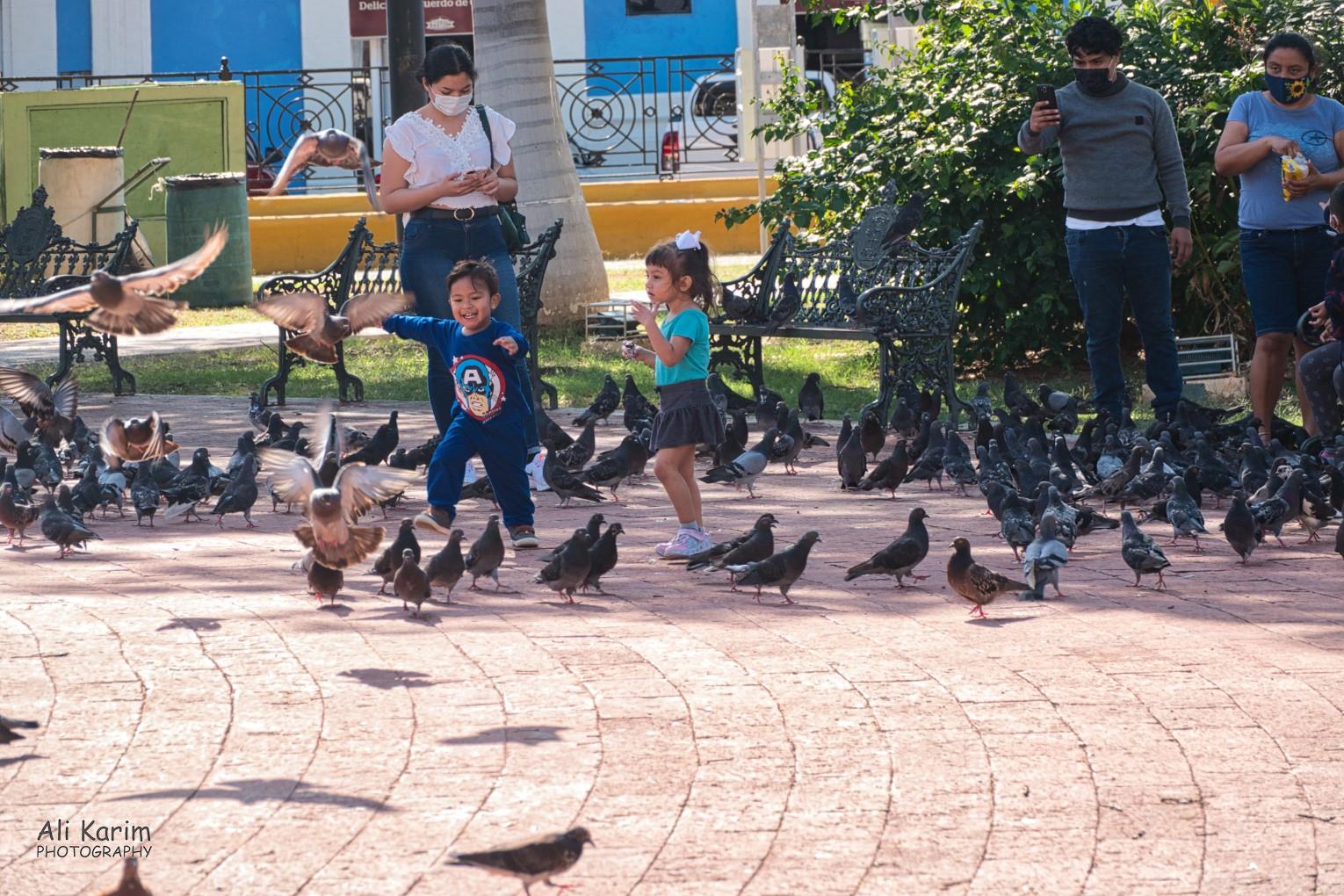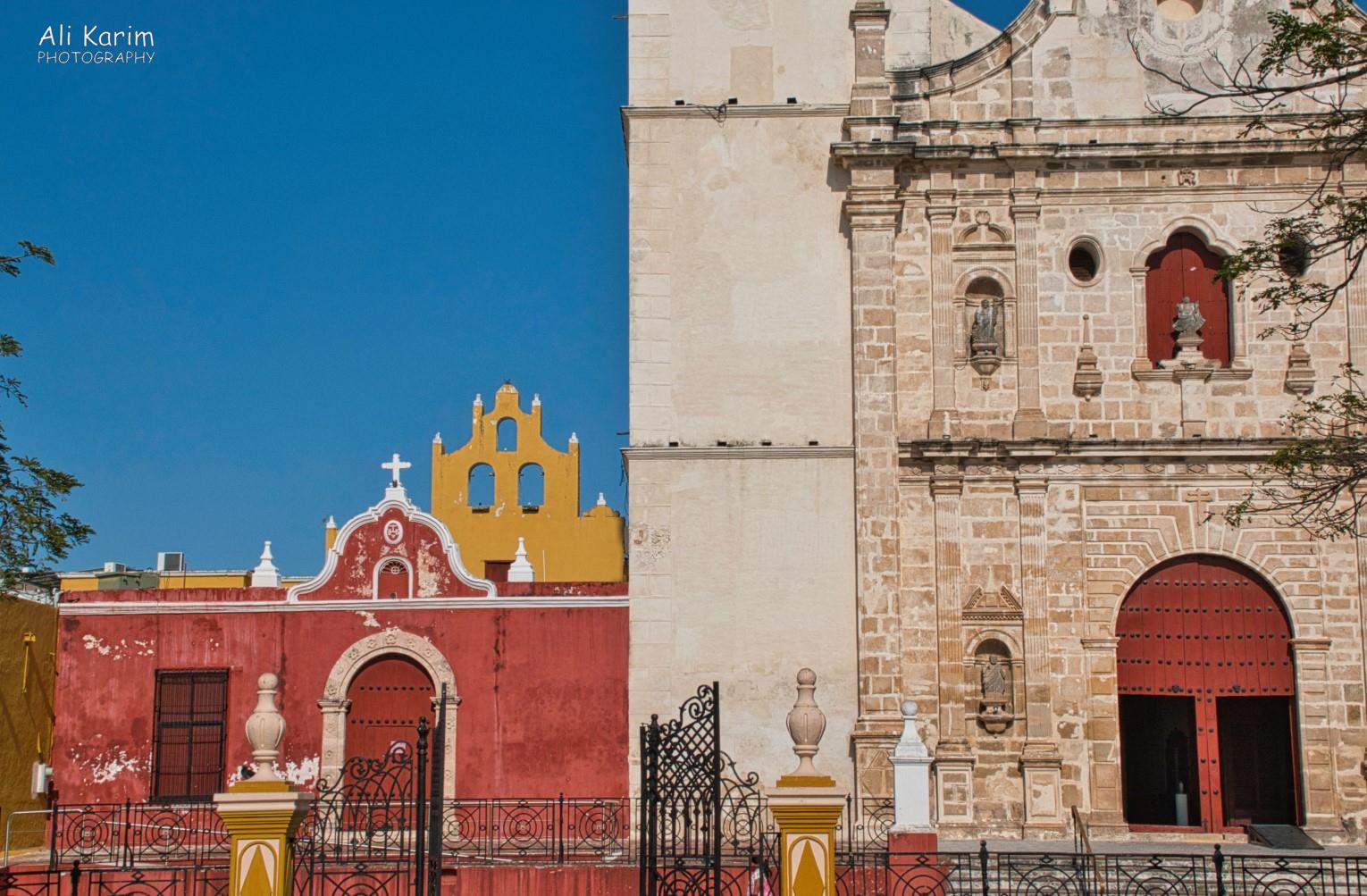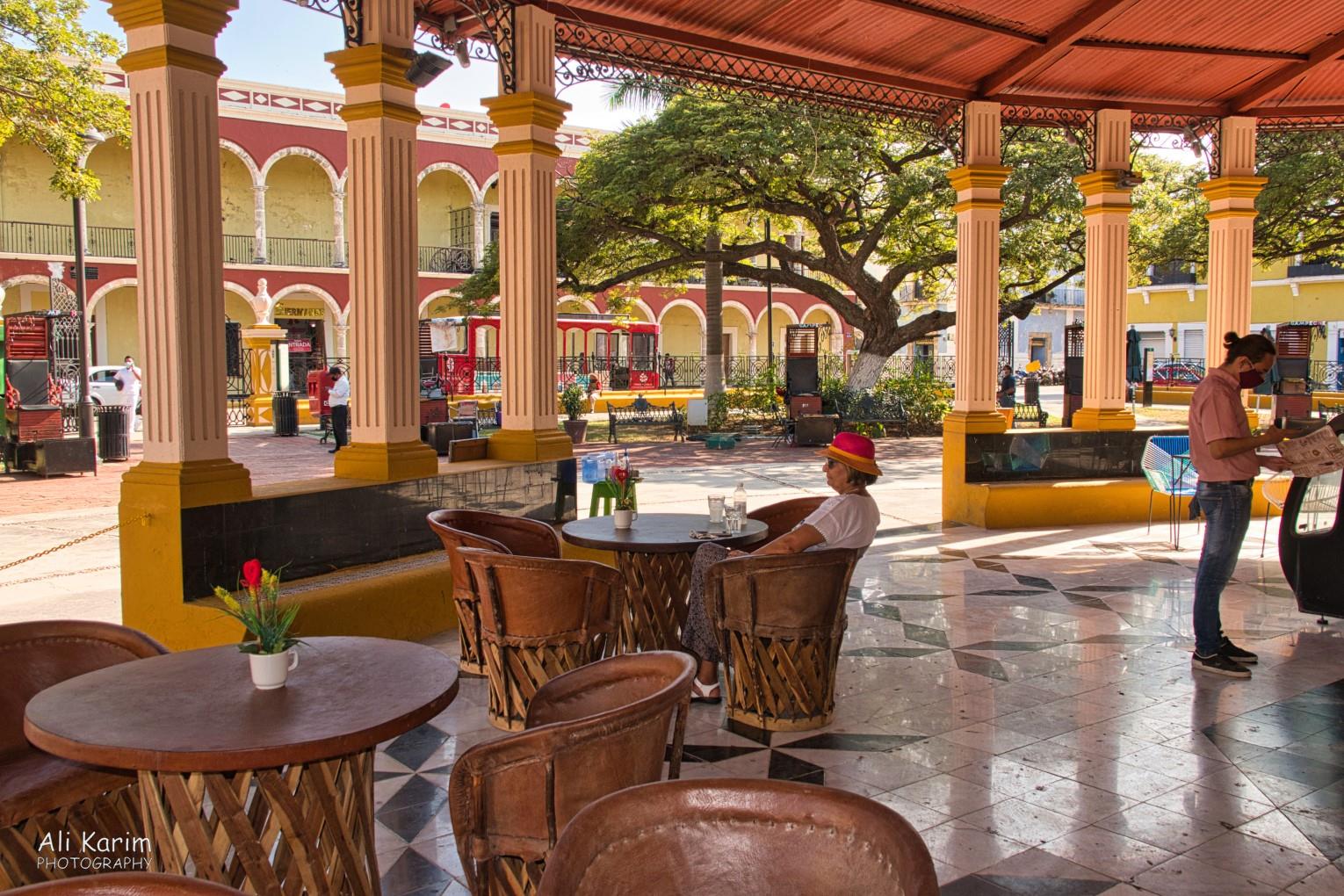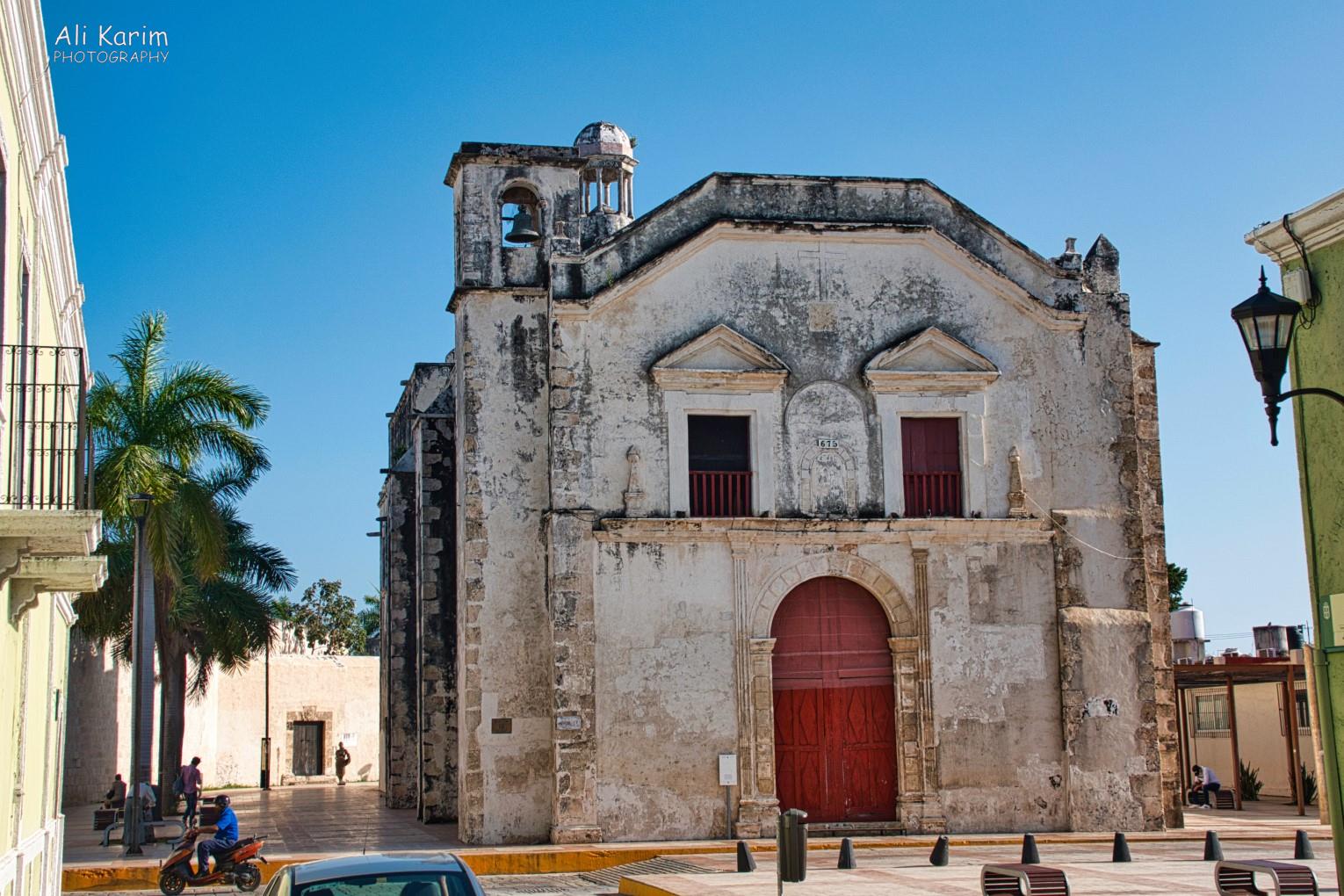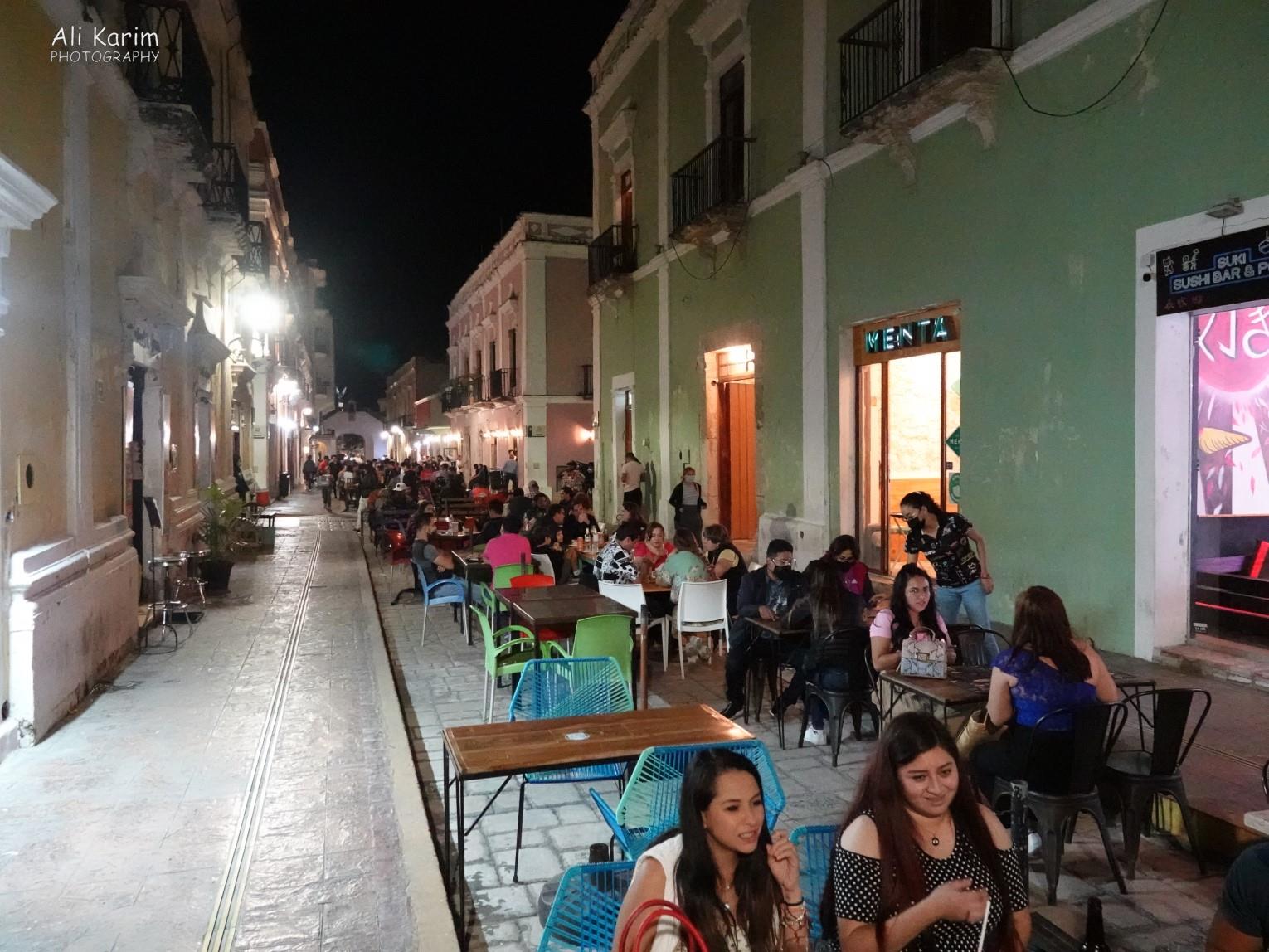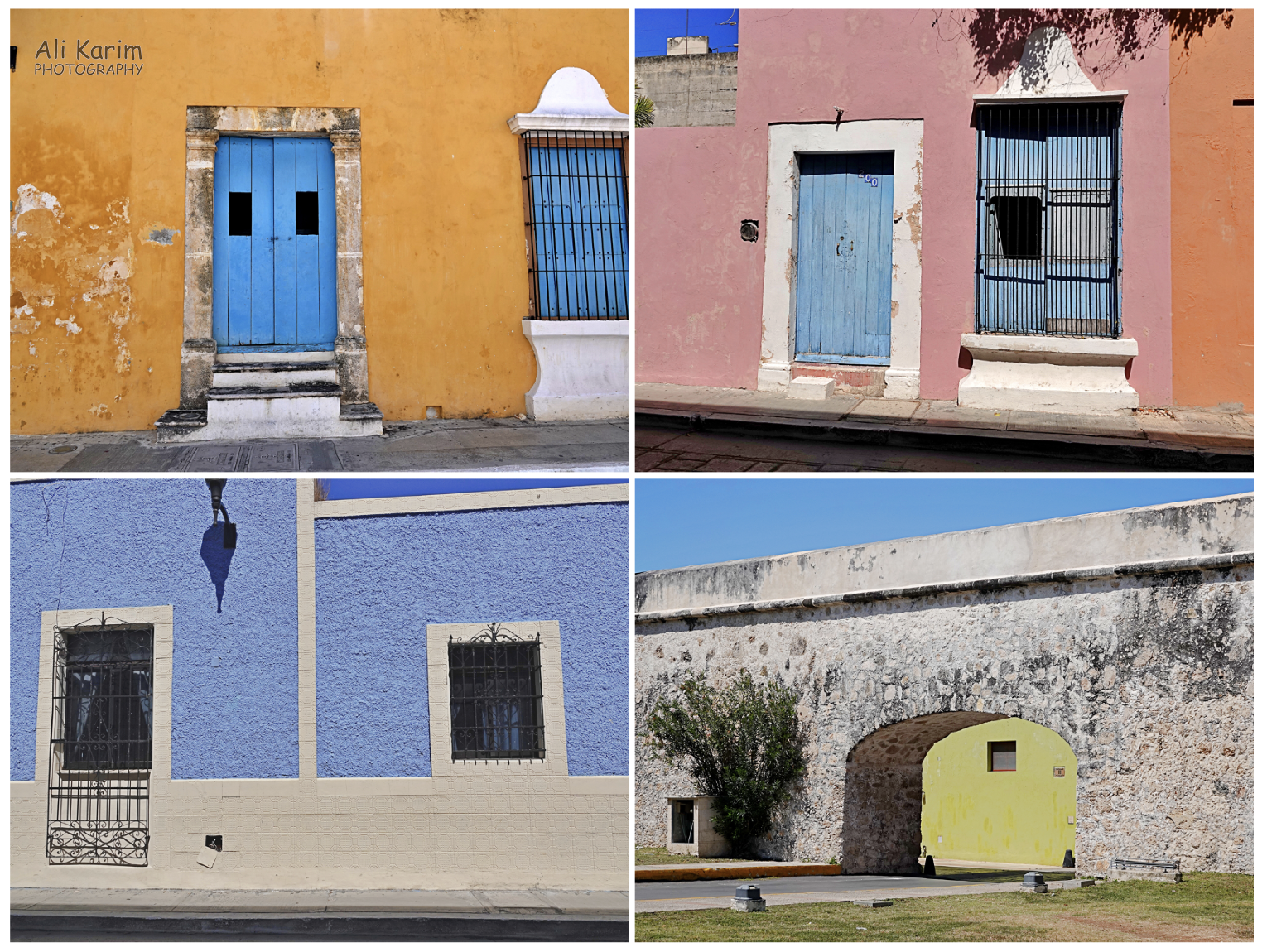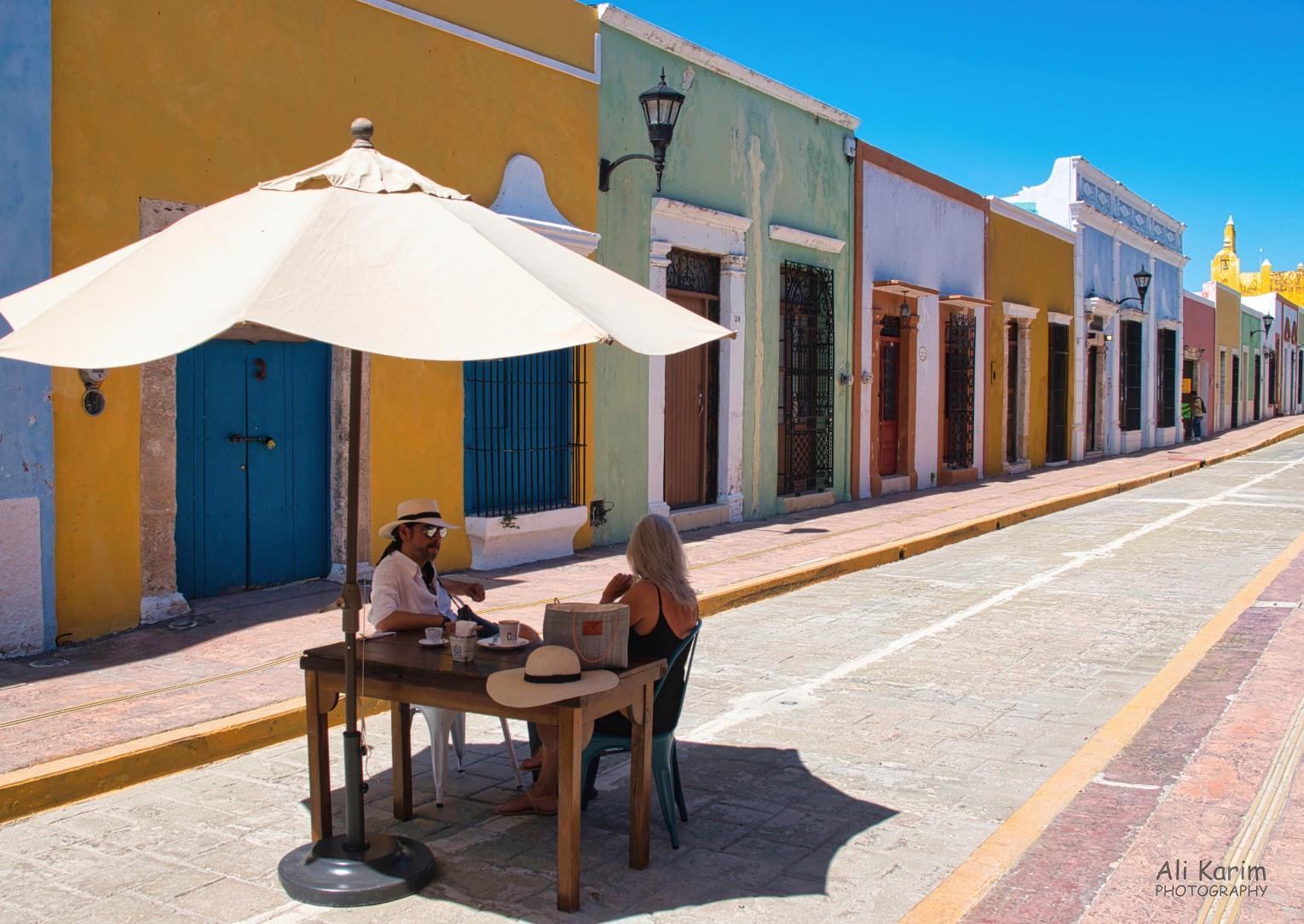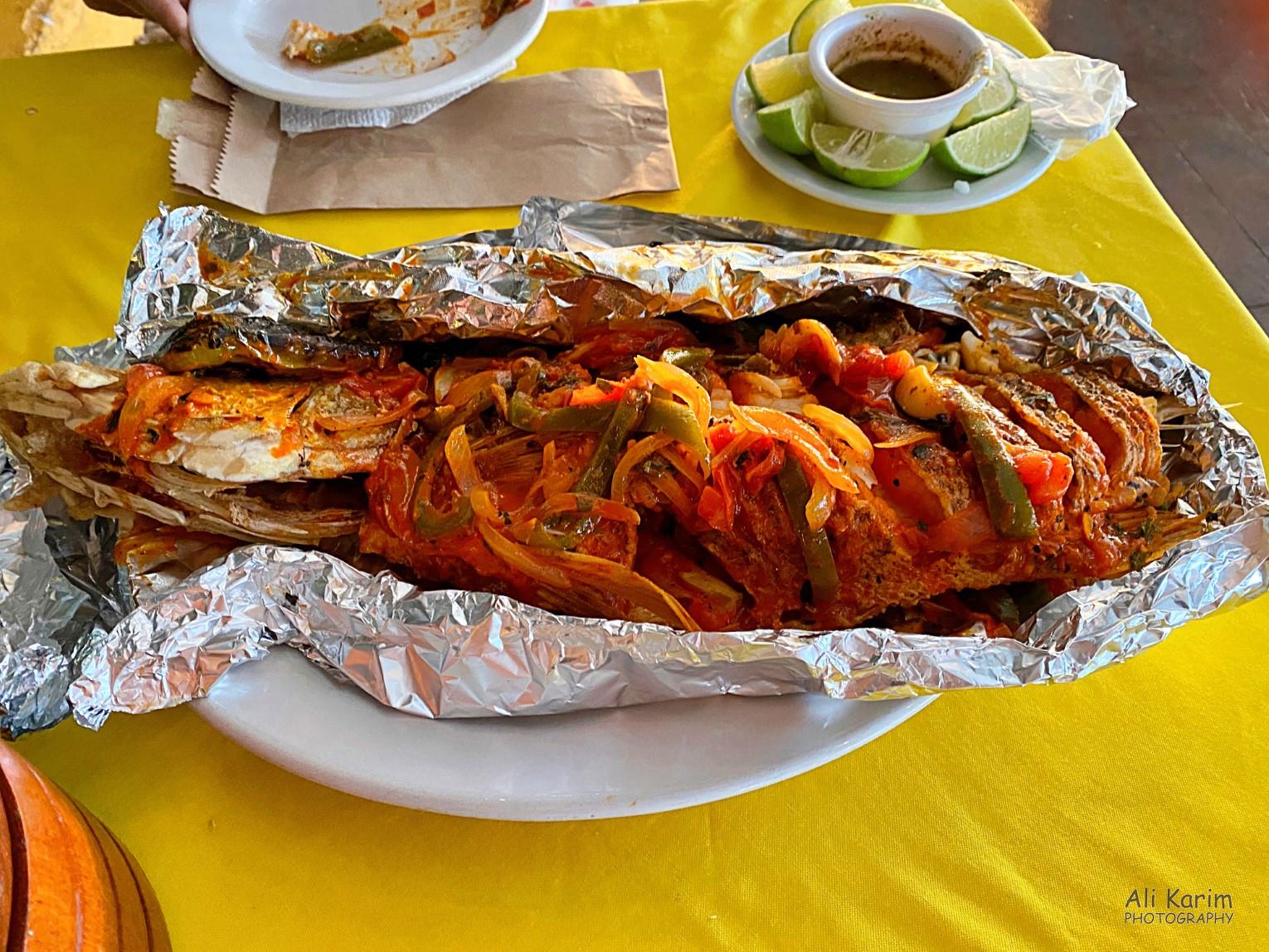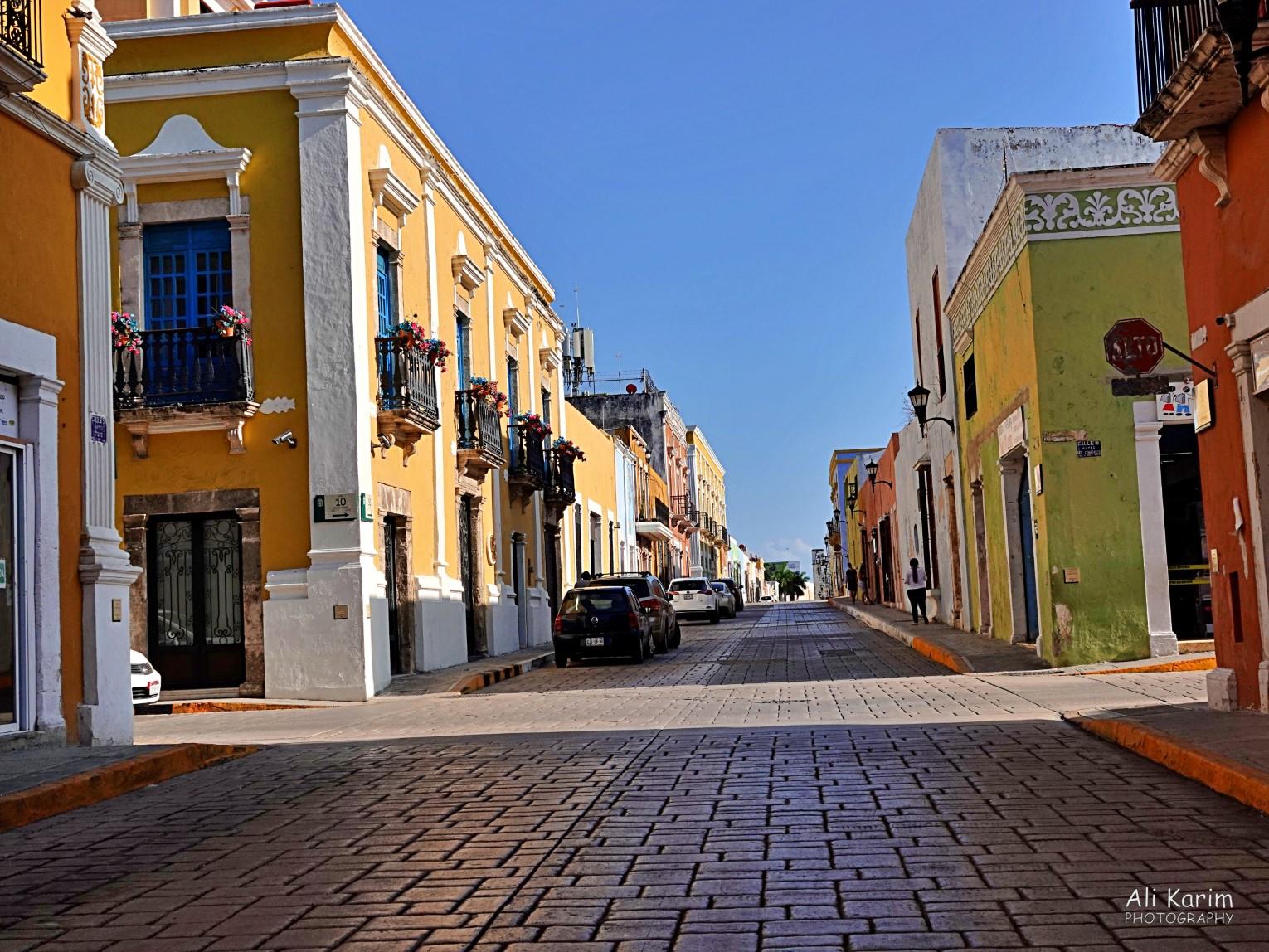 Outside the city walls was the extended city of Campeche. There was a nice bustling market (Mercado Campeche) across the road & city wall from where we were staying. Some views below from outside the walled city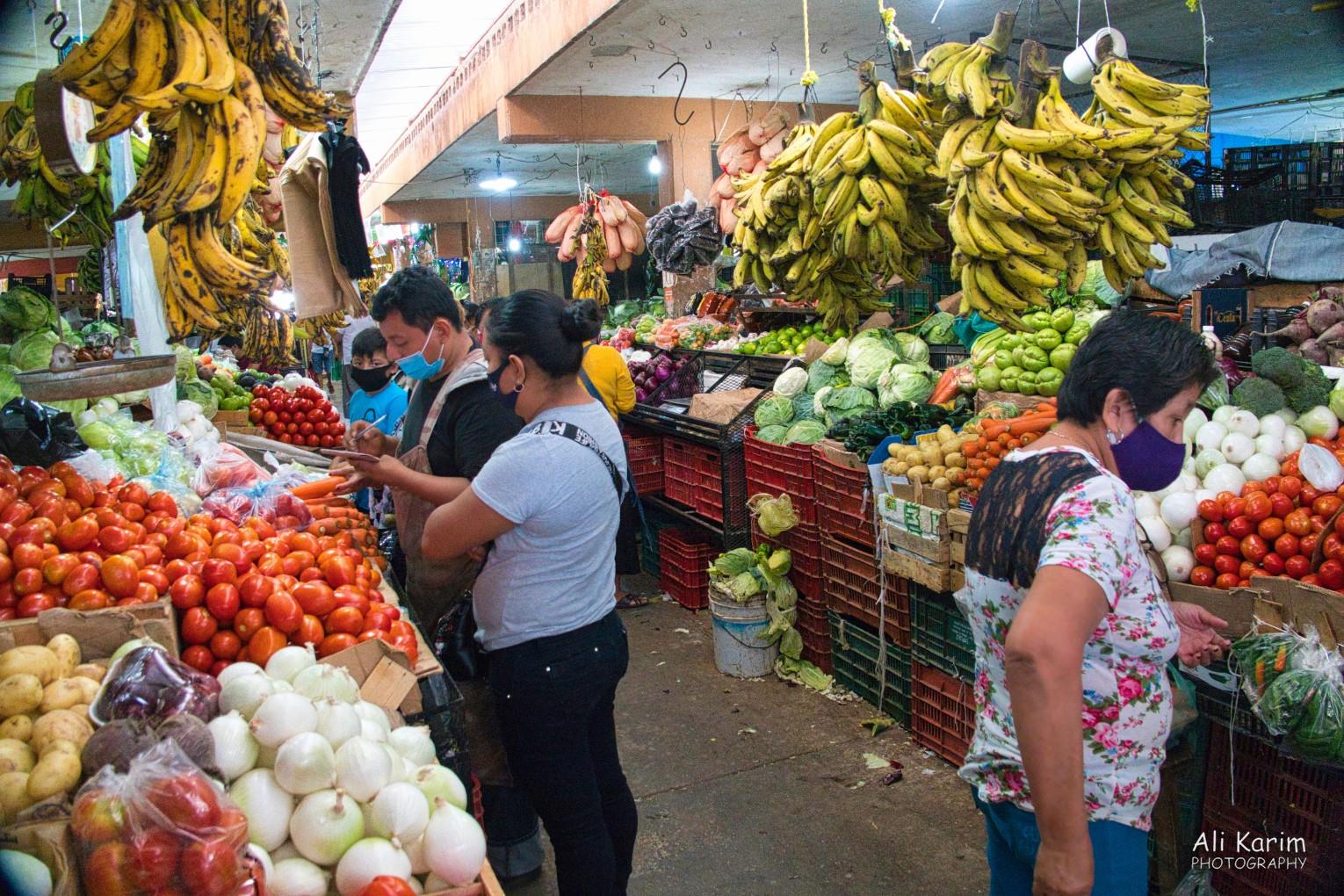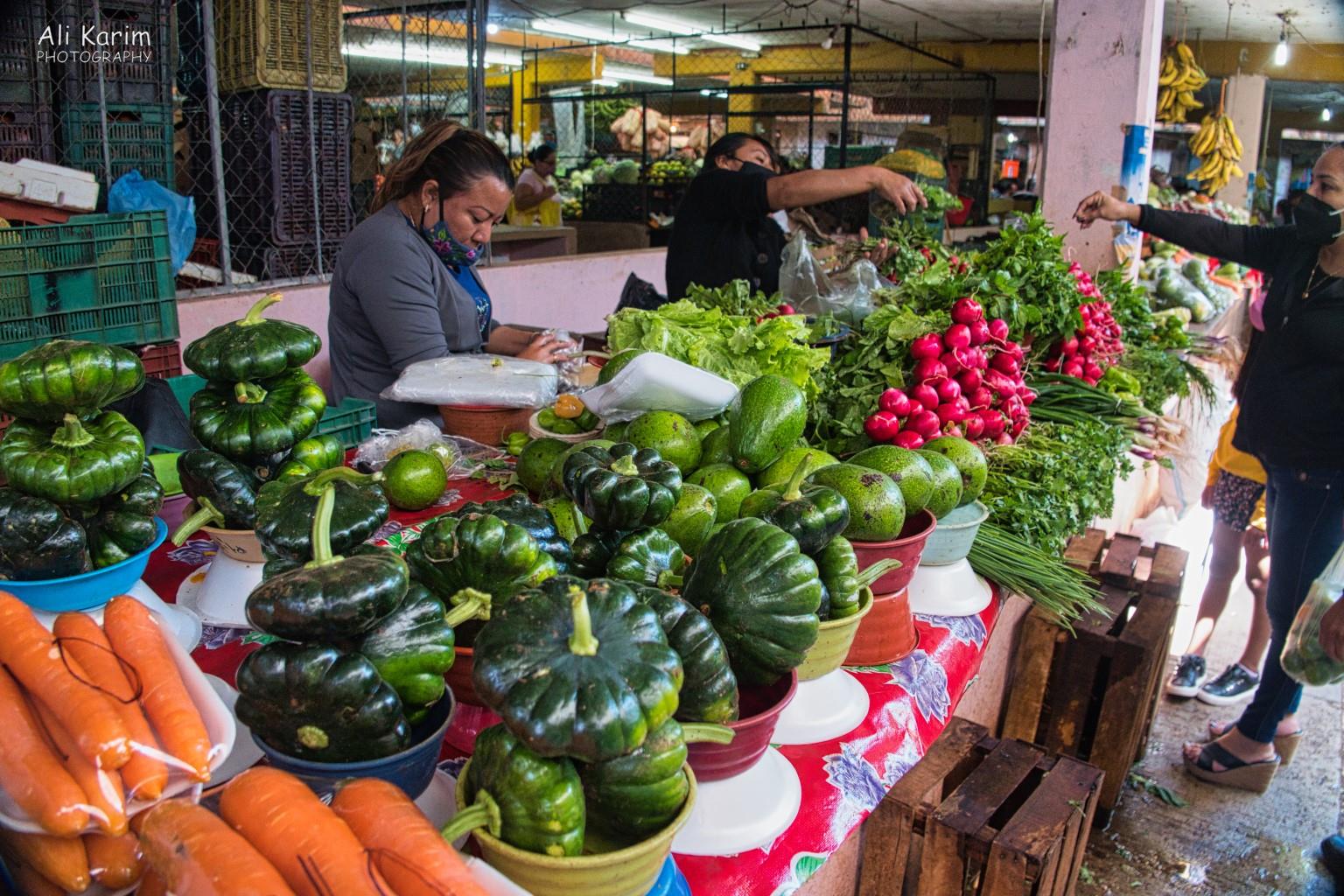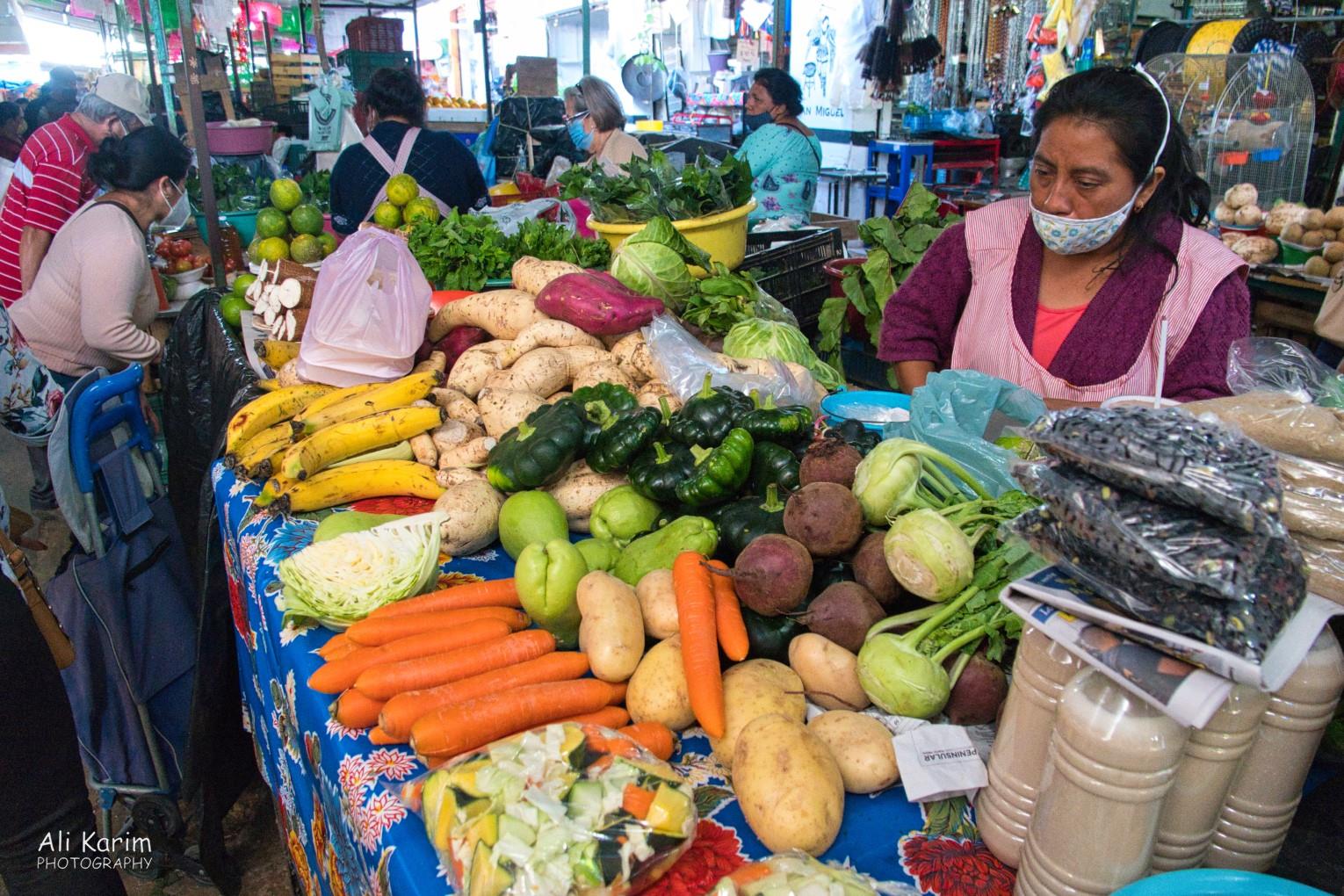 This is how hot cocoa is supposed to be made and served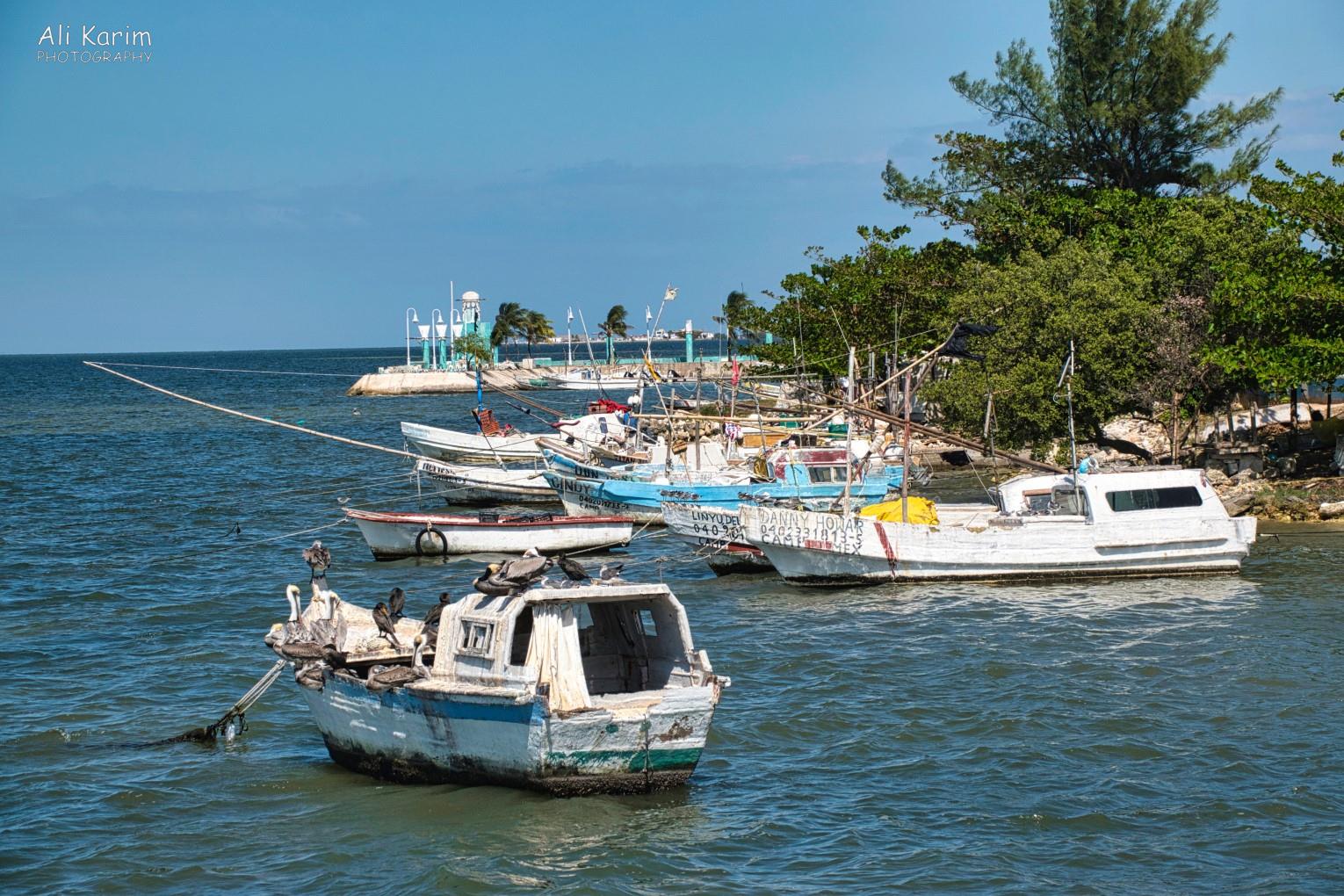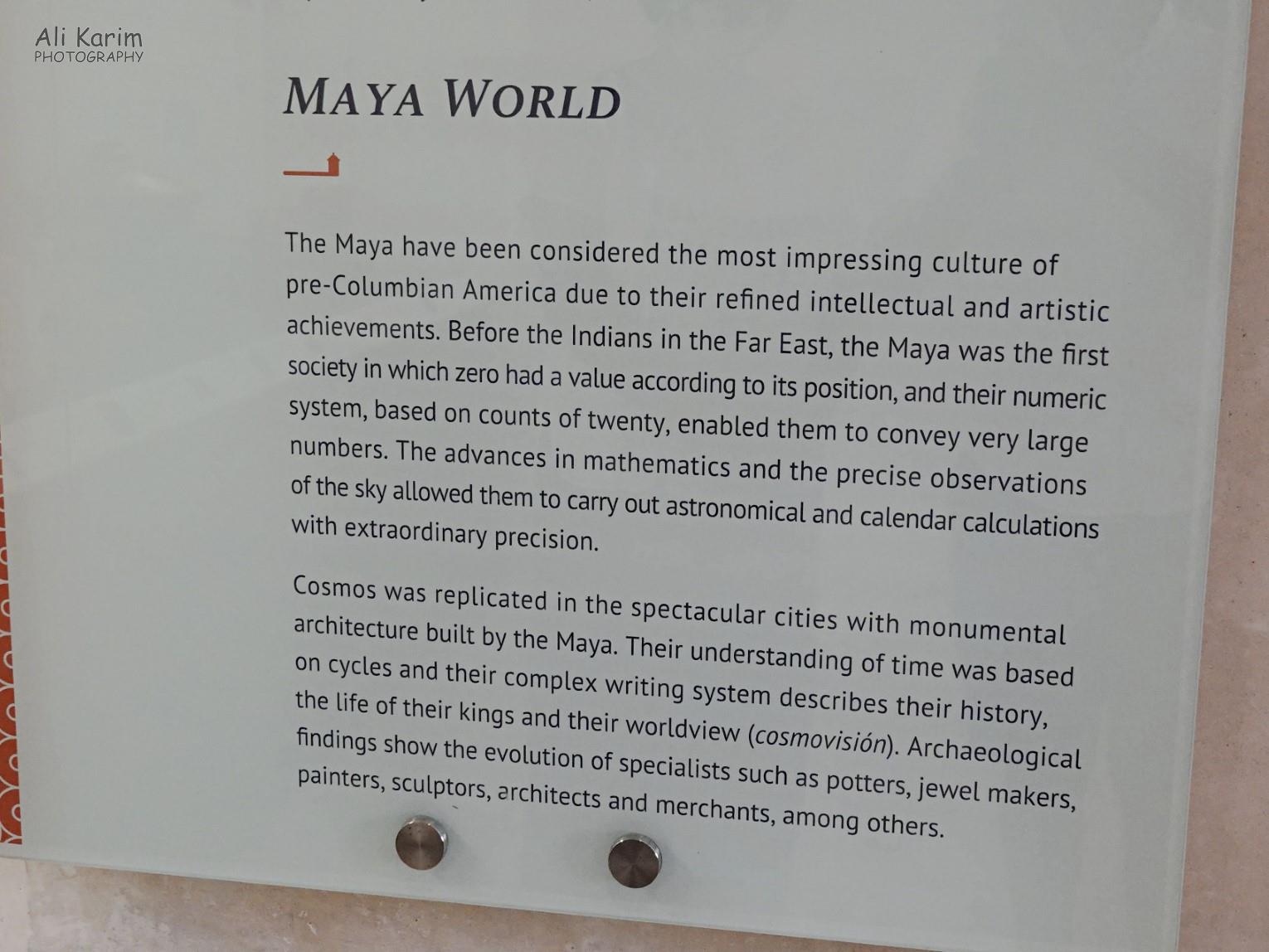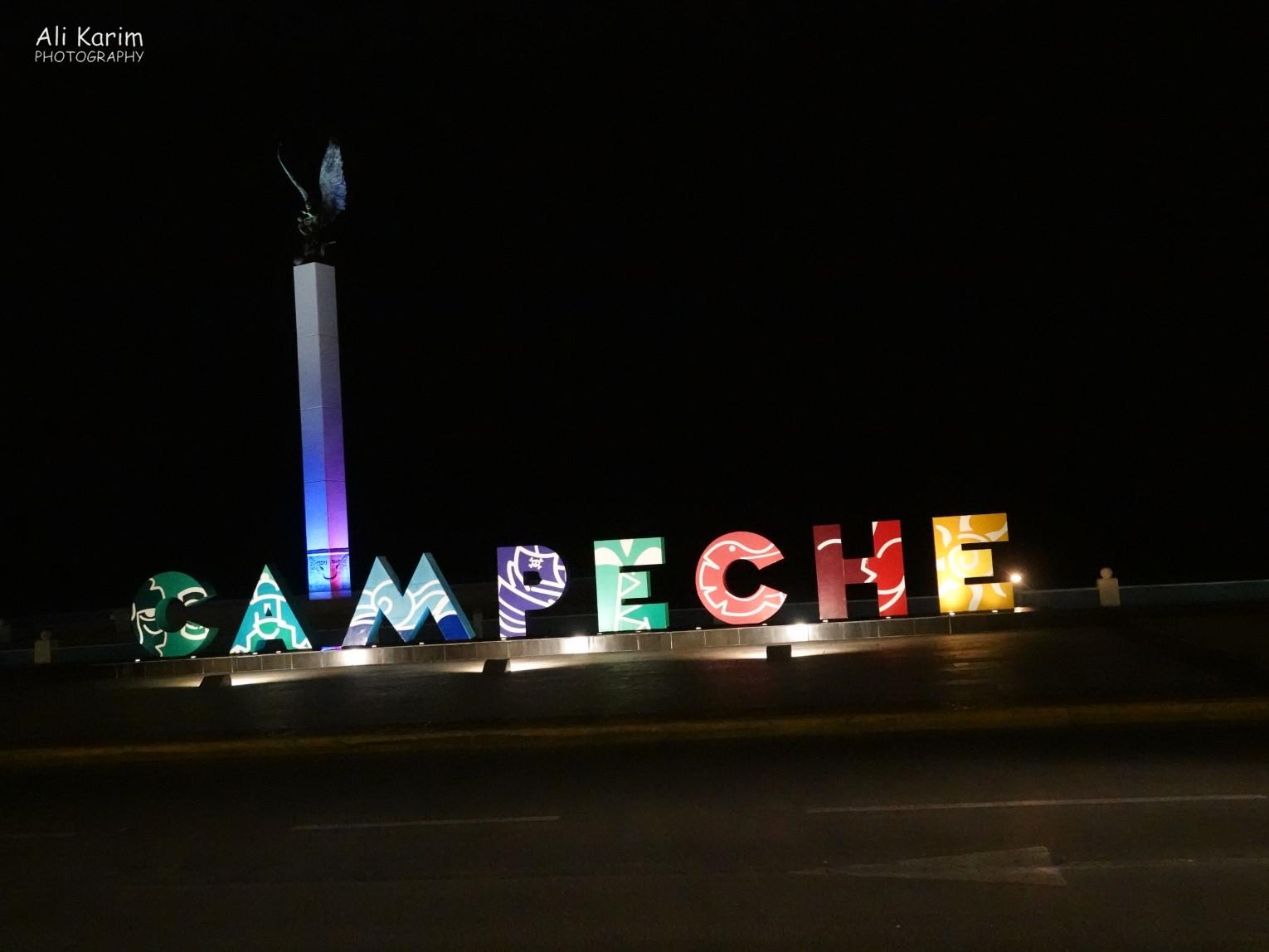 The 5 senses and how we felt: The food everywhere in Yucatan was excellent in taste, smell, and presentation; I think a testament to fresh and hopefully organic ingredients. The sights of the architecture was wonderful; especially in Campeche where the old city wall was almost completely intact as were most of the houses; we felt like we were living in the olden Spanish occupation times. Merida was a larger & busier city than Campeche, which was more relaxed and laid back. The Mayan ruins and pyramids was another feast for the eyes. We felt very safe everywhere during this trip, and people were careful with Covid masks, hygiene etc. And best part was that we were eating everywhere freely without fear of getting sick; everything in Mexico is generally very clean that we have found. Highly recommended part of Mexico to visit.
After a few very pleasant days in Campeche, we drove back to Cancun on the same roads we drove to get here. We had a brief stop at a cenote near Campeche, where there were many small fishes that came to eat the dead skin on your feet.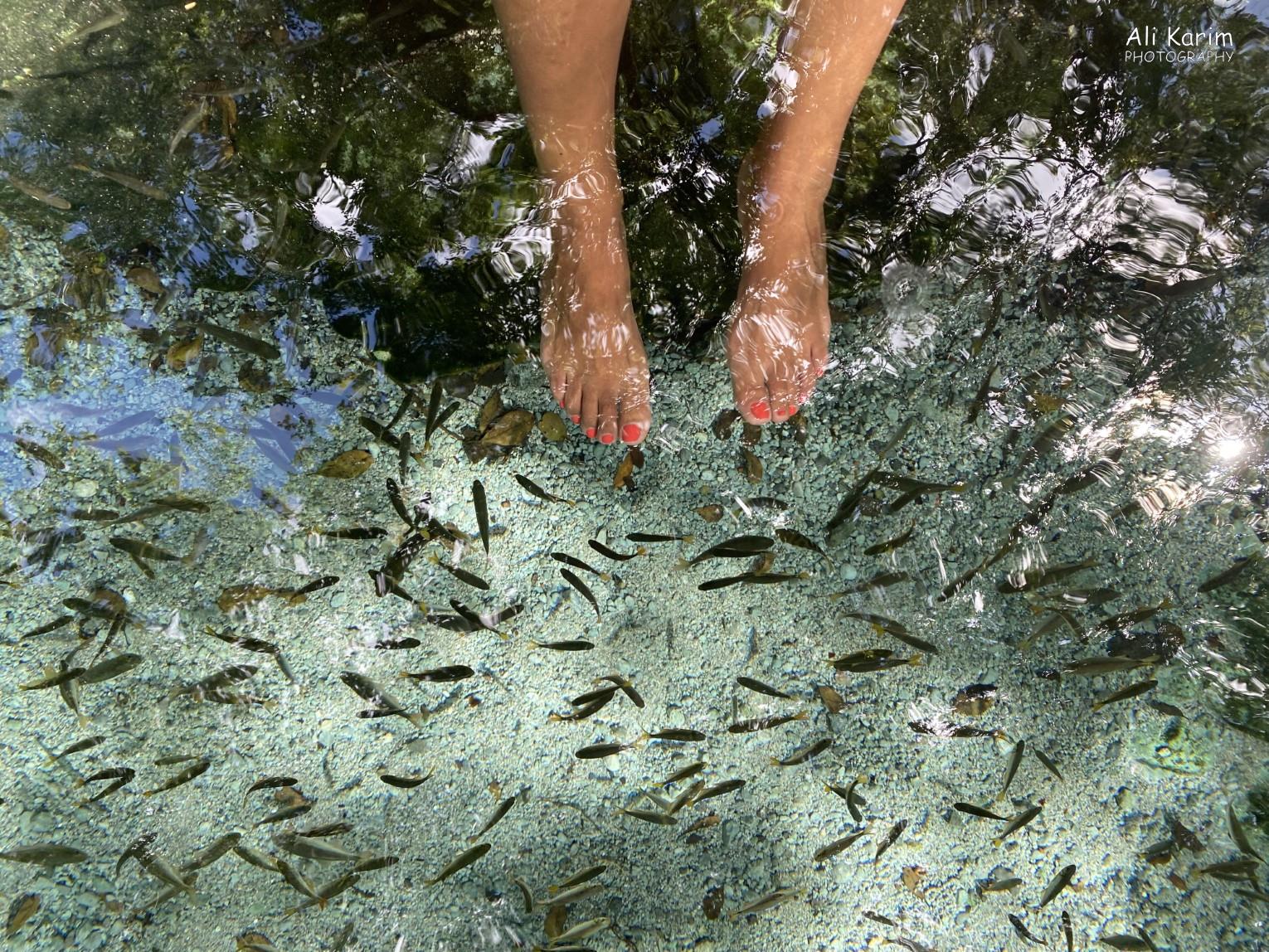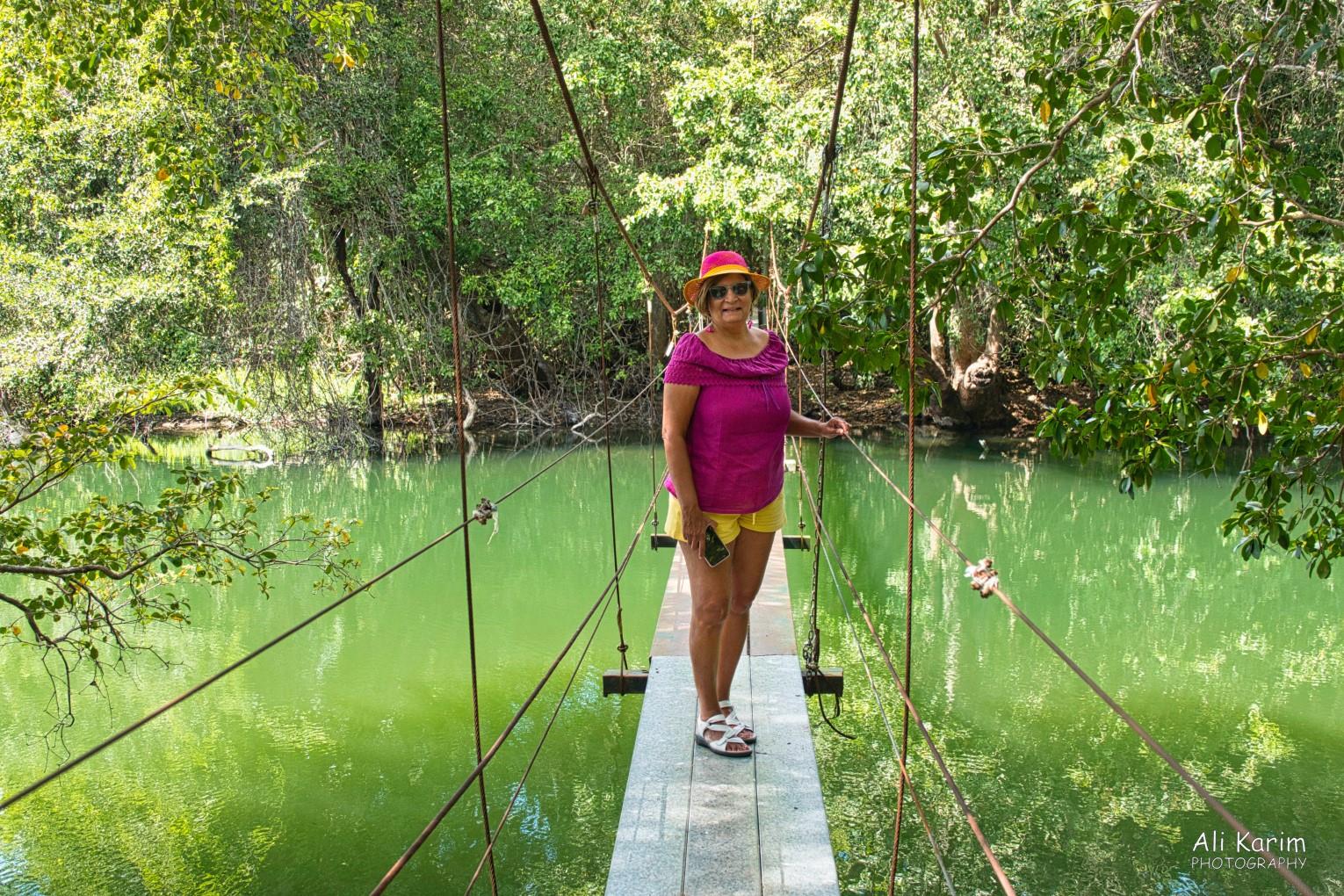 Our trip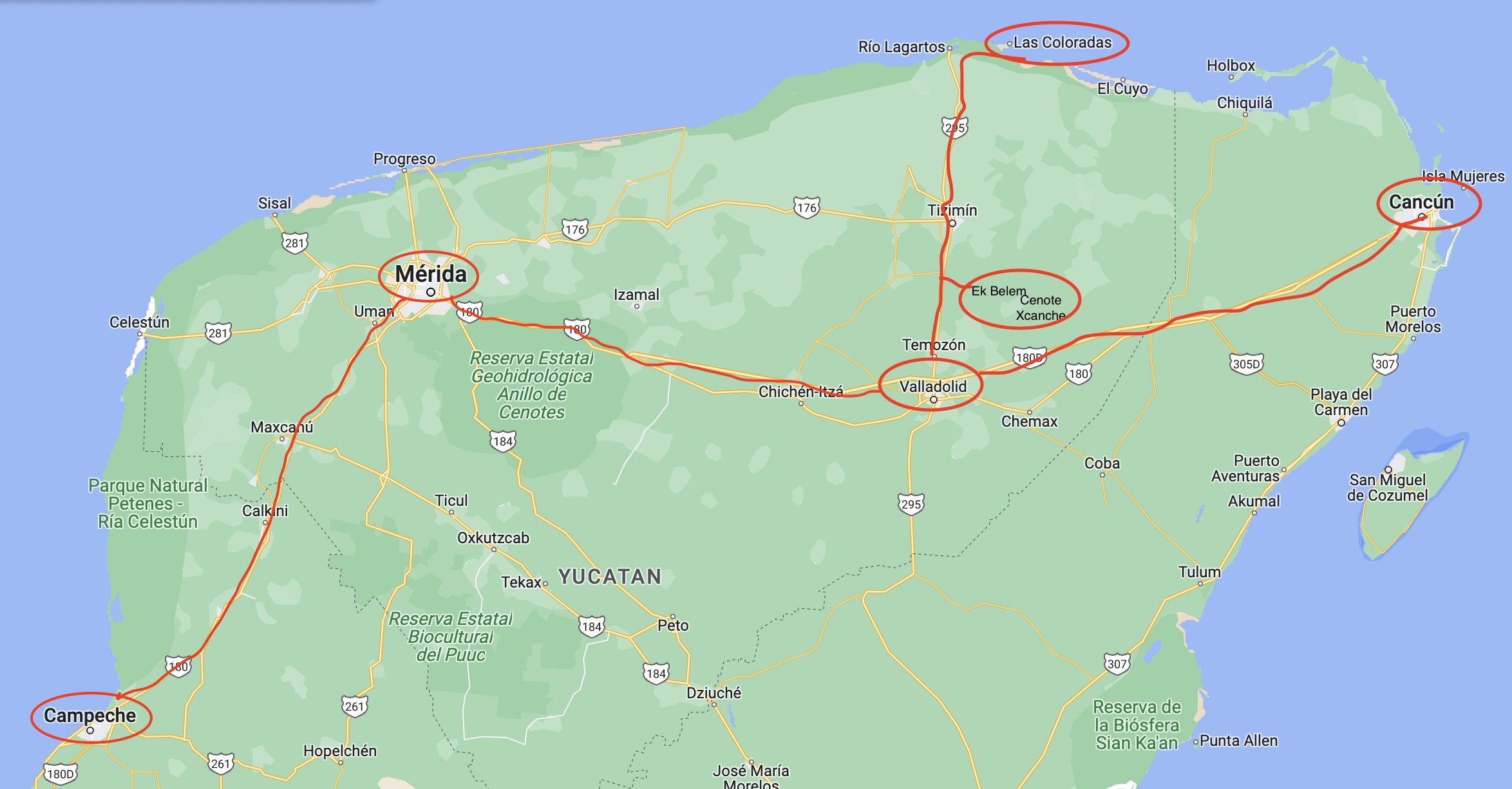 This entry was posted in
Campeche
,
Merida
,
Mexico
,
North America