Sicily-2: Taormina, Torre Faro & Castelmola, Sicily
Next day, after breakfast, we picked up our friends from Catania airport, & drove from Catania to the outskirts of Taormina, where we were going to be staying next few nights. We drove along the coastal road that ran through some nice seaside towns; and after a fish and chips lunch at Aci Reale town, we got onto the autostrada for a short distance.
We got off just before Taormina and drove uphill to a small town called Giardini Naxos, where our next B&B was located (called Sicily in Love. And no; this was not one of those that rented by the hour. Cost for B&B room for 2 people was 40 Euro's per night). We found this B&B that was on a steep hillside, and met Paula, the owner. She spoke no English, and so after some Spanish similar words and sign language, we eventually got settled in. Paula was very helpful, and after settling in, we drove into Taormina, nearby.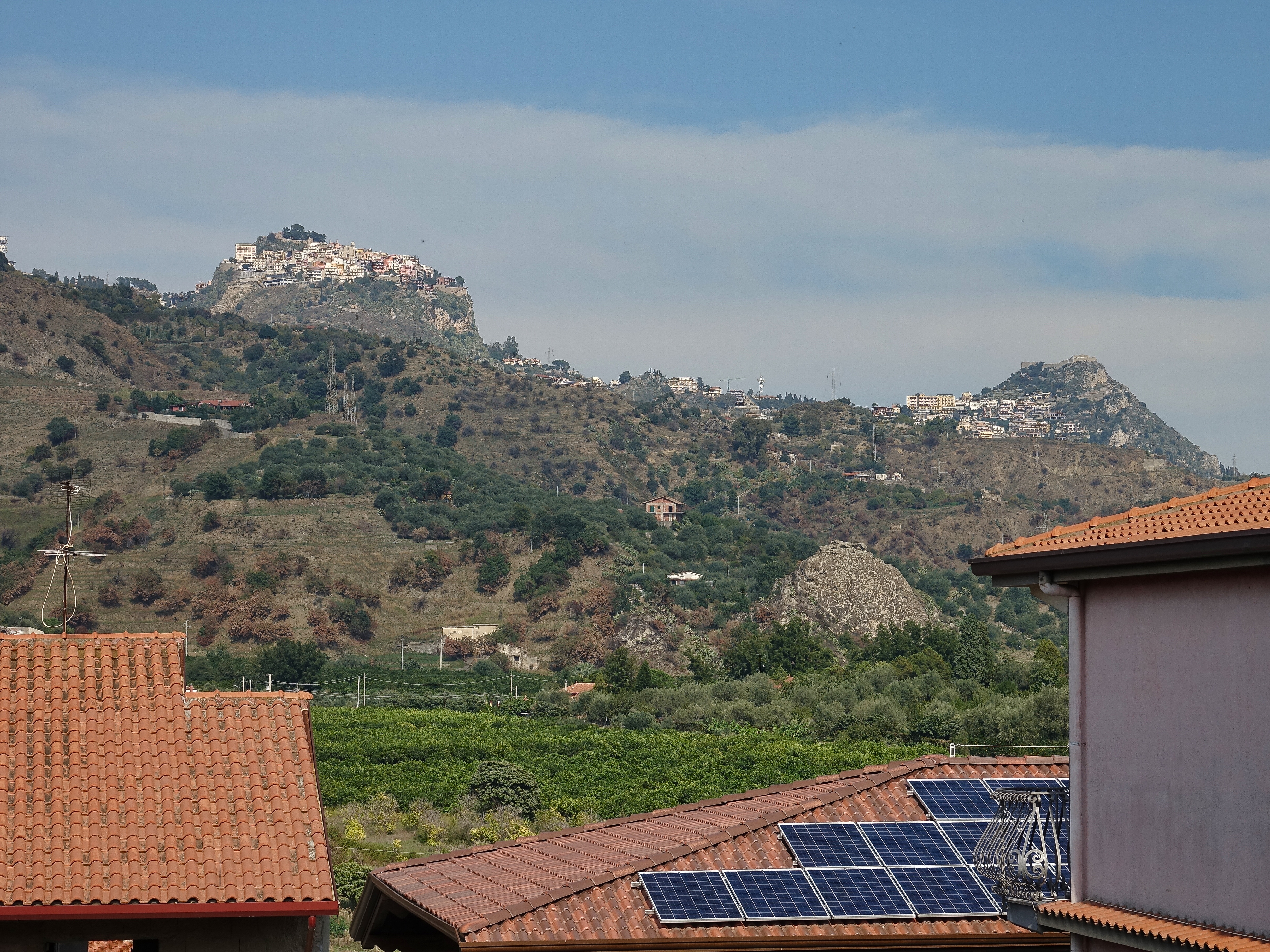 Taormina is a very touristy place, as it is very picturesque, built high on a cliff overlooking the ocean. Its claim to fame is a large Greek (& later Roman) Amphitheatre; that is in the second largest Amphitheatre outside Greece, well preserved, and overlooks the town and the sea.
We drove into Taormina, parked and then walked uphill to the Greek theatre. Lots of tourists here; and after paying a 10 Euro (well worth it) entrance fee per person, we walked and admired the grounds of the theatre. Very beautiful.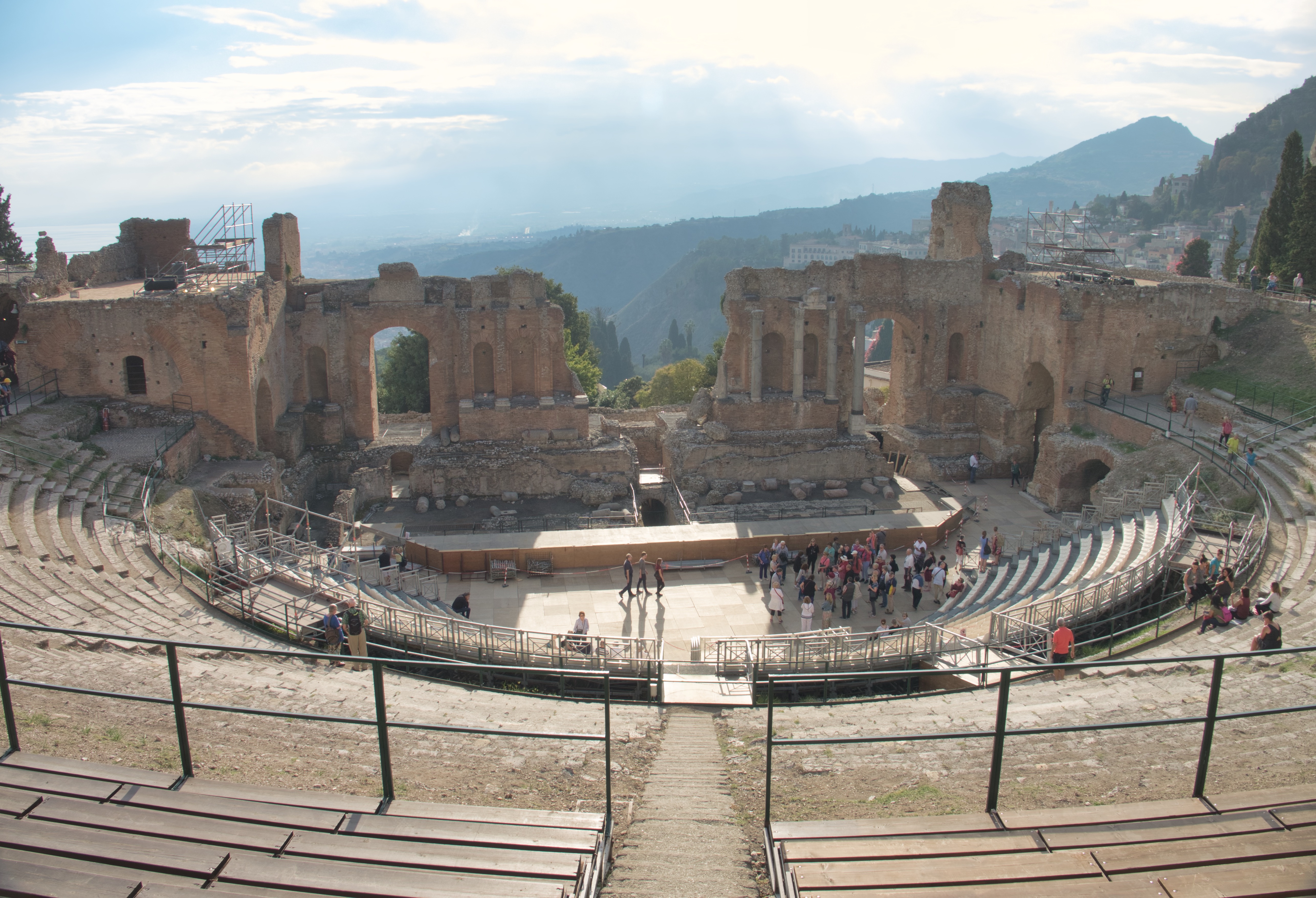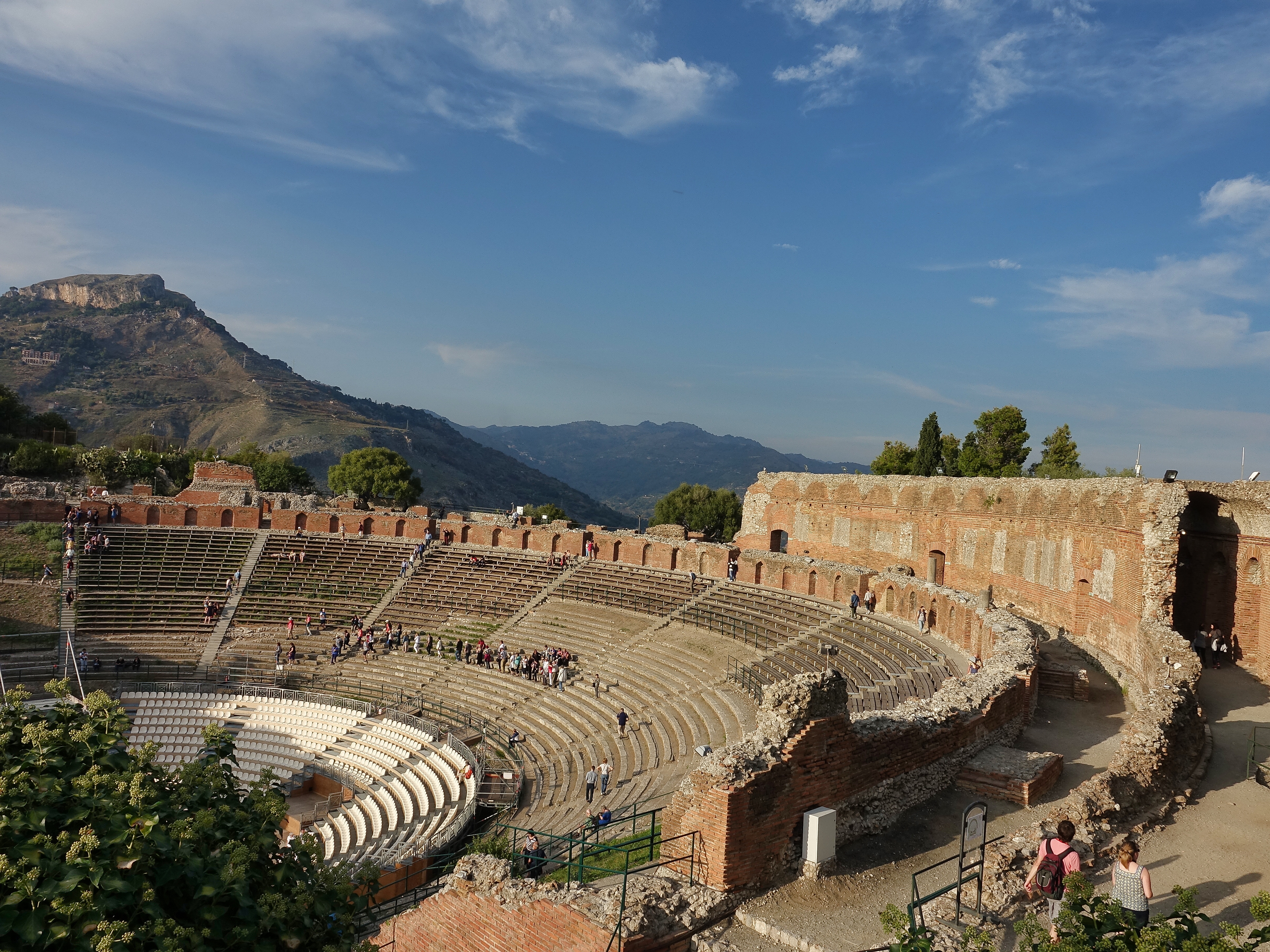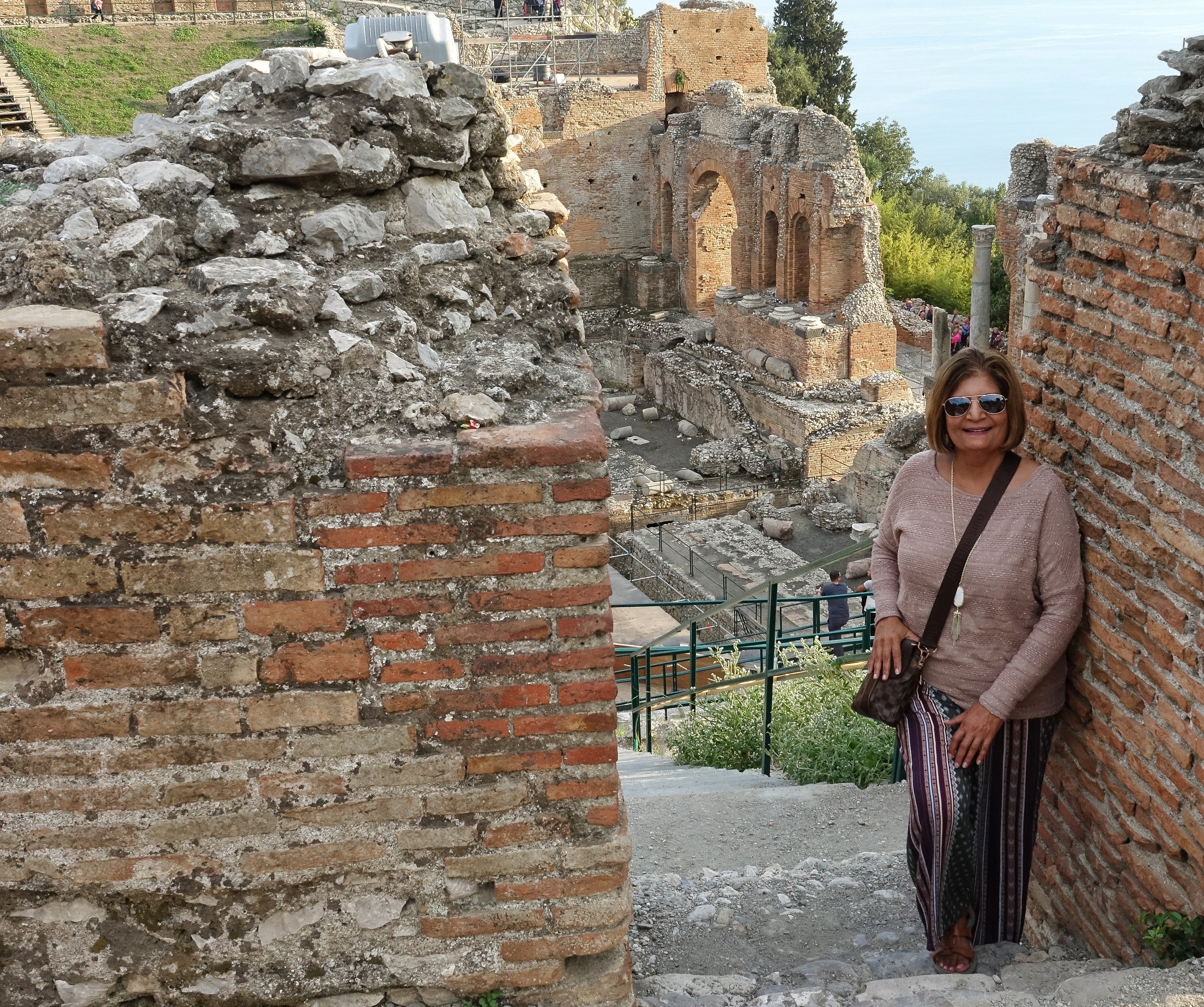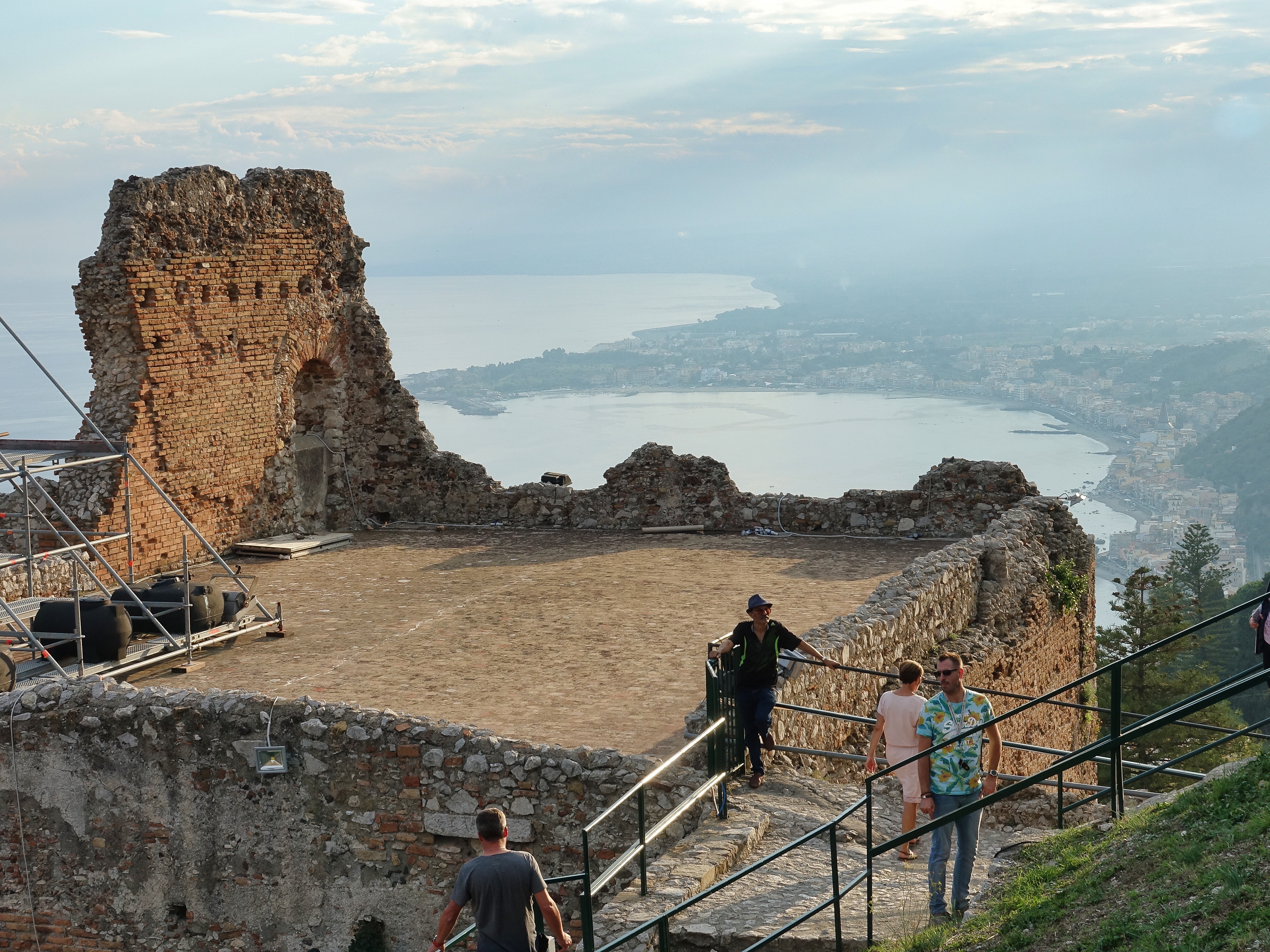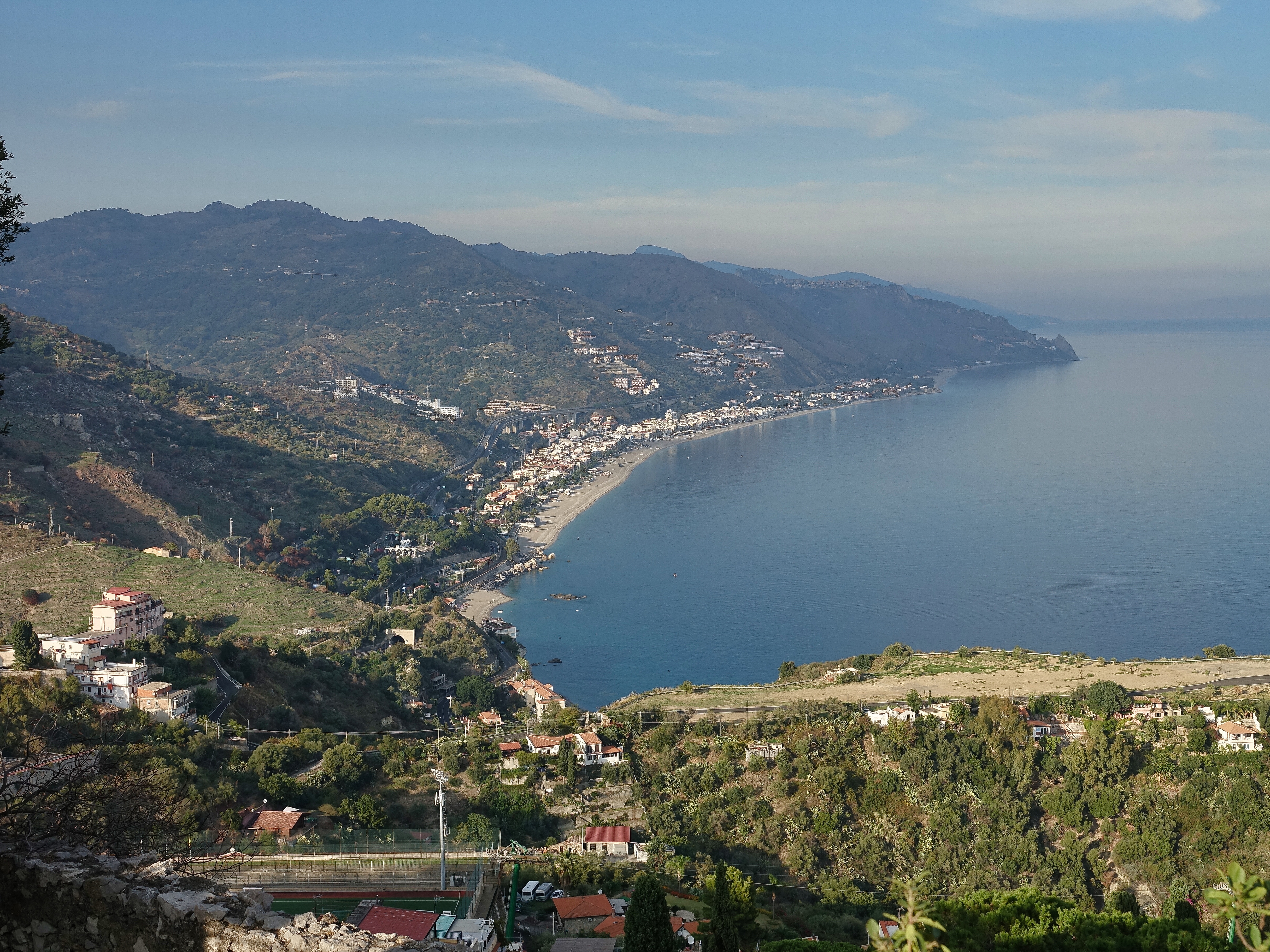 On the way out of the Greek Theatre, we had walked through the old town of Taormina; now very gentrified; and came across some interesting shots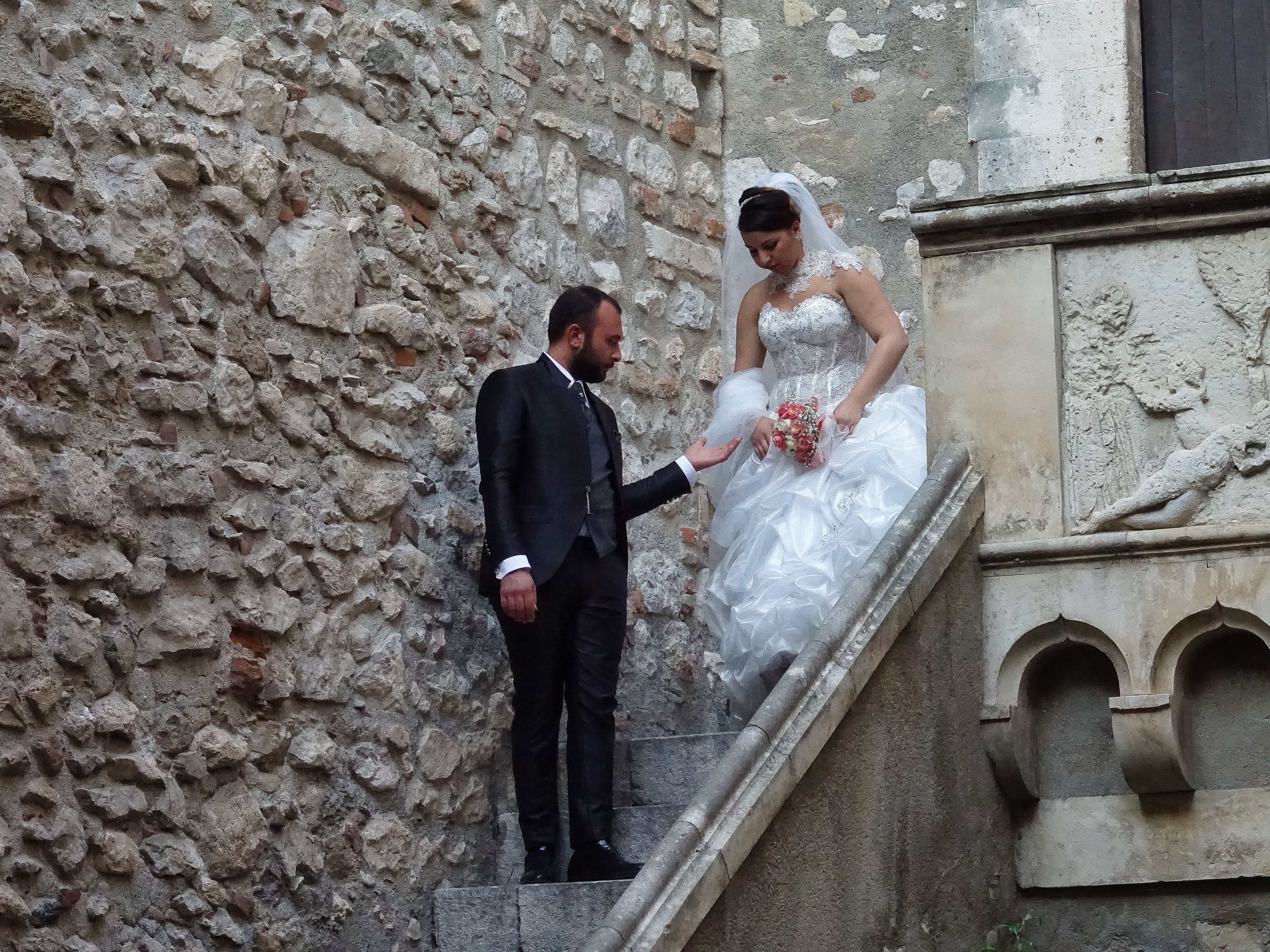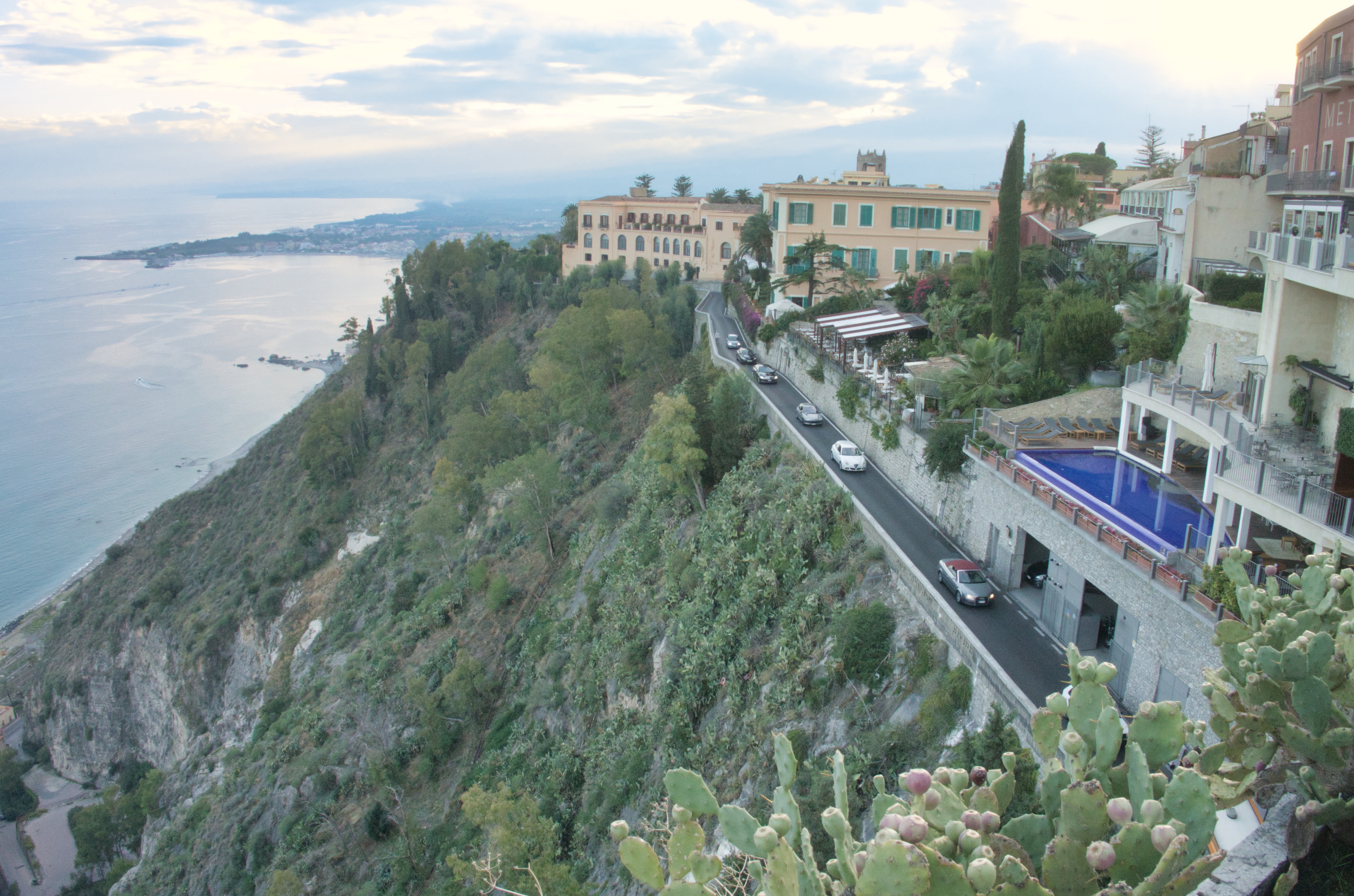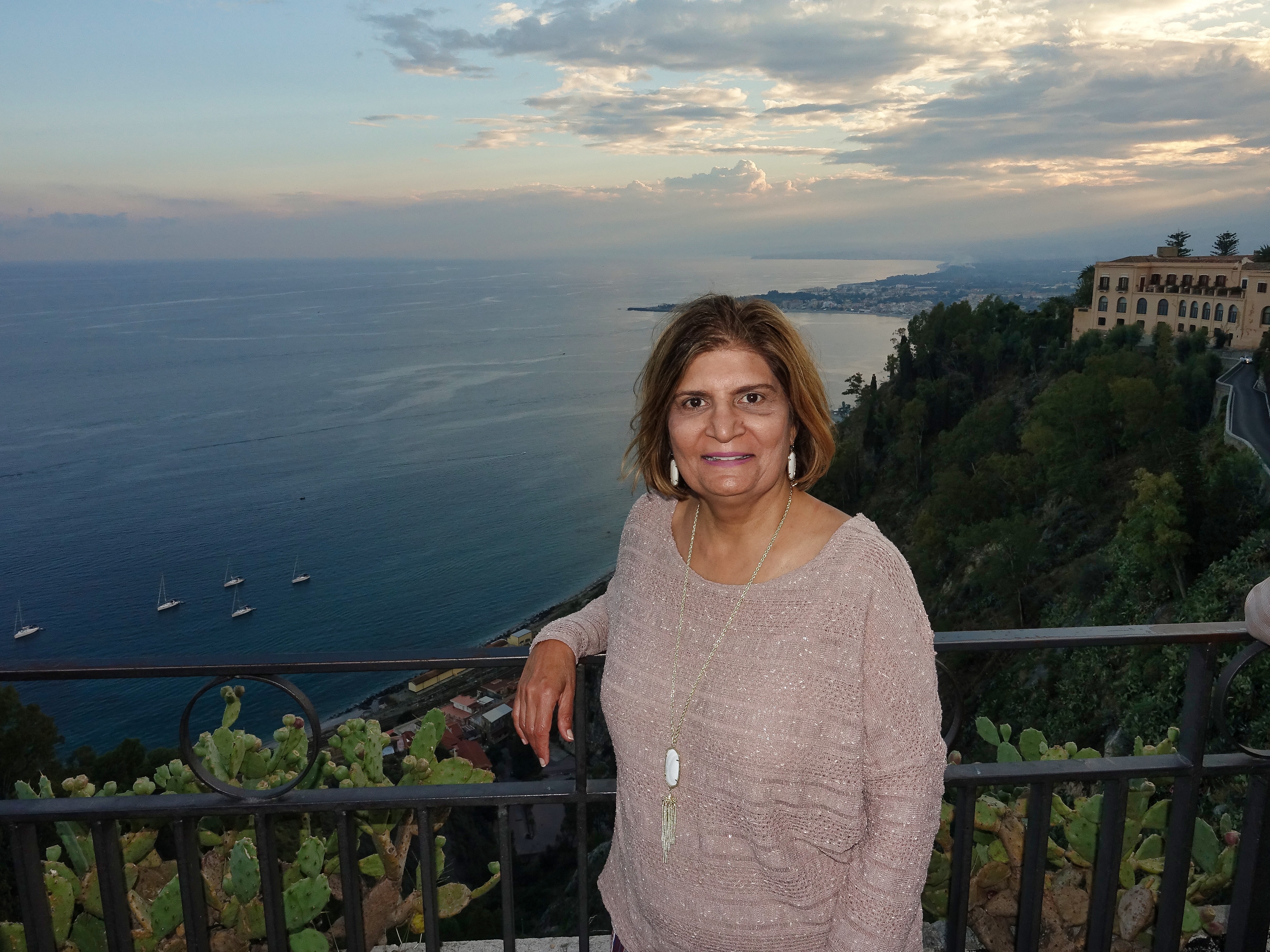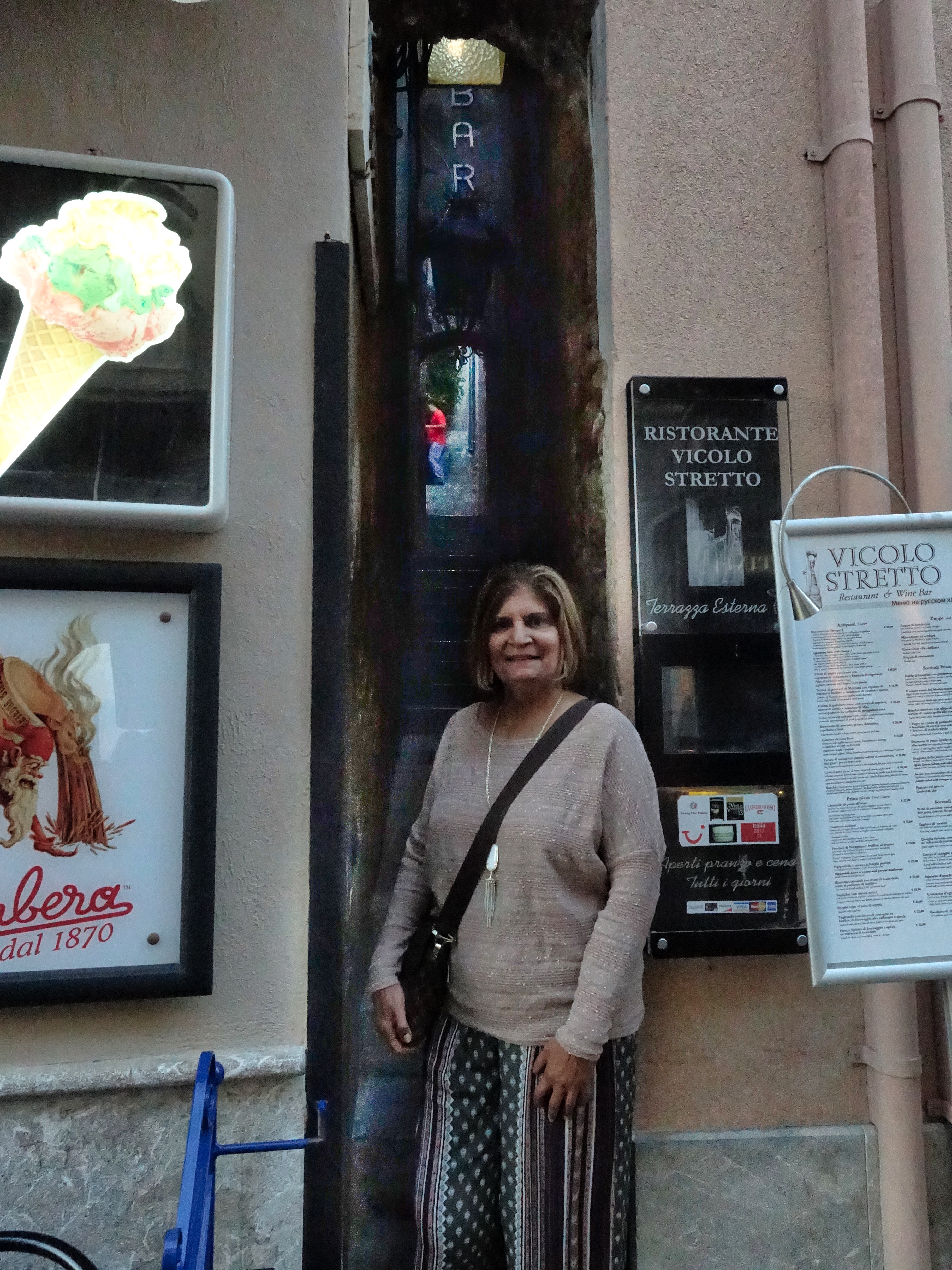 We did not stay much longer in Taormina, as it was very commercialized. We stayed long enough to get some good views and camera shots, and left back for our B&B. That evening, we had decided to have a pizza at a local pizzeria nearby our B&B in Giardini Naxos, but were persuaded by Paula to go to a nearby family restaurant called Al Feudo. We were very glad we did that, as this turned out to be a busy place, and had excellent wine, food, including antipasti, pizza & tiramisu :).
Next day, we decided to visit Torre Faro, a place on the north east tip of Sicily, closest to Italy mainland. This place was supposed to have the best mussels as they have well controlled conditions for growing them here. We drove from our B&B on the autostrada; and at Messina, exited the highway (after paying 1.50 Euro's for the toll); and drove the smaller roads to Torre Faro.
Some scenes below in Torre Faro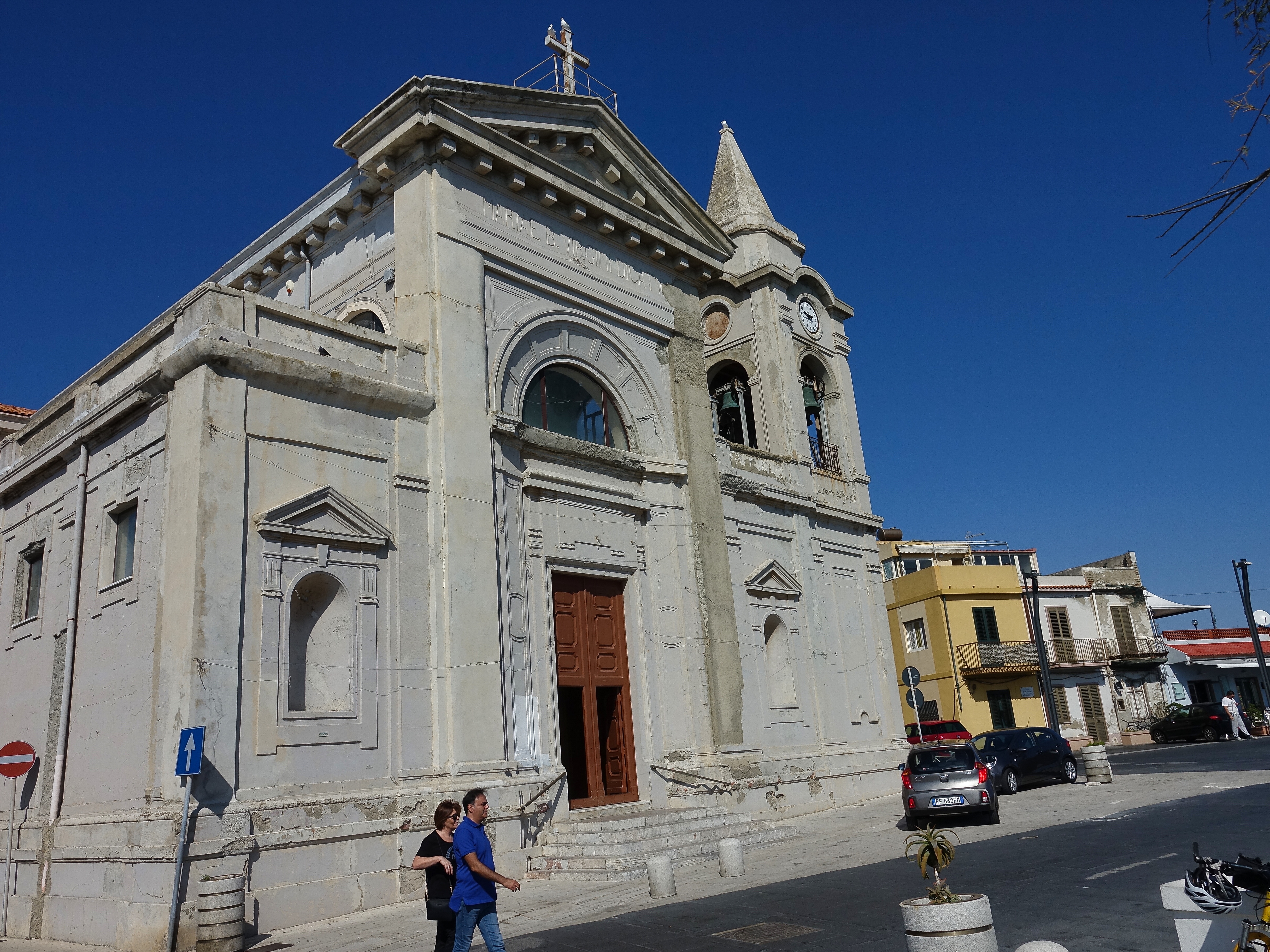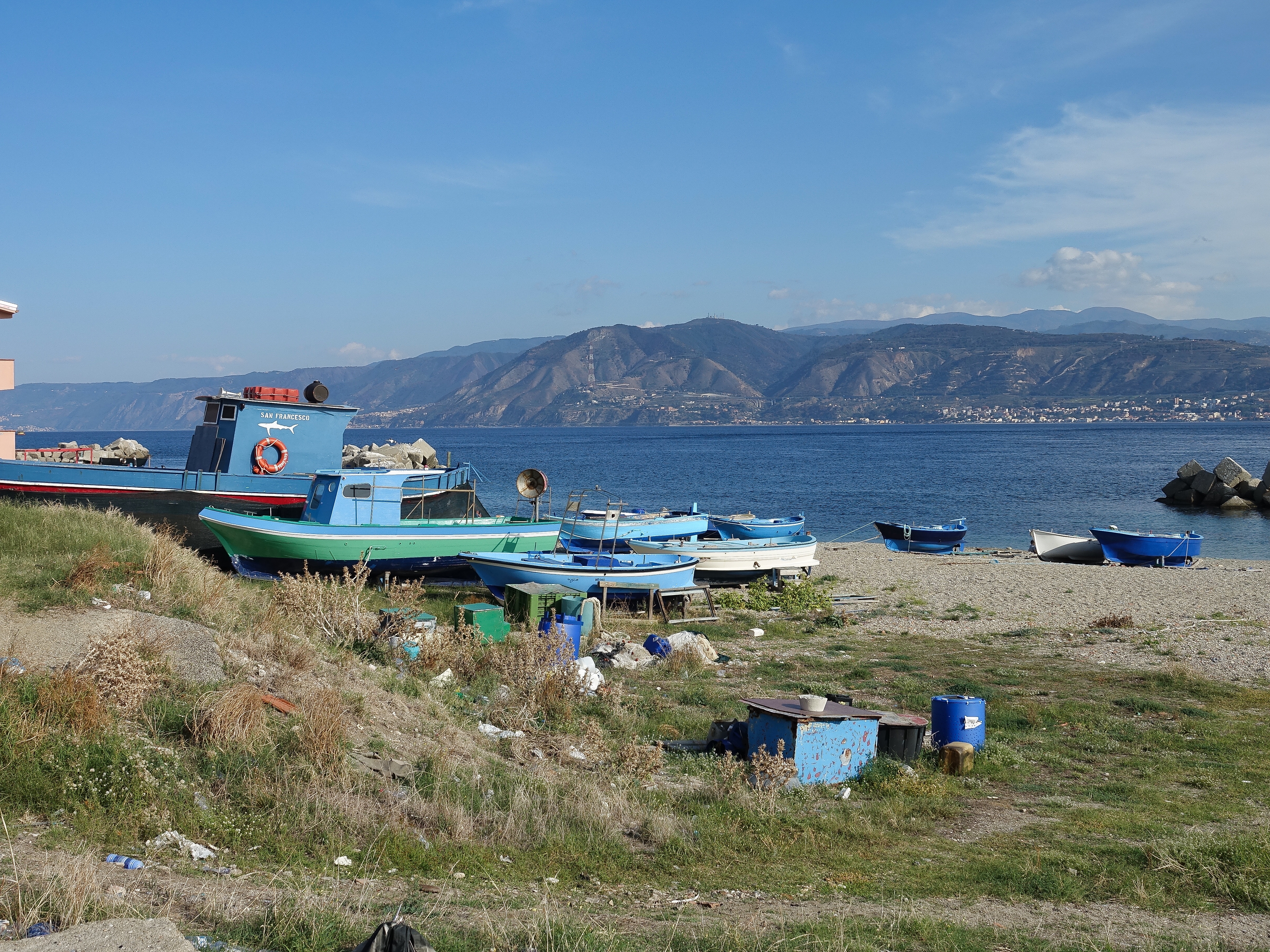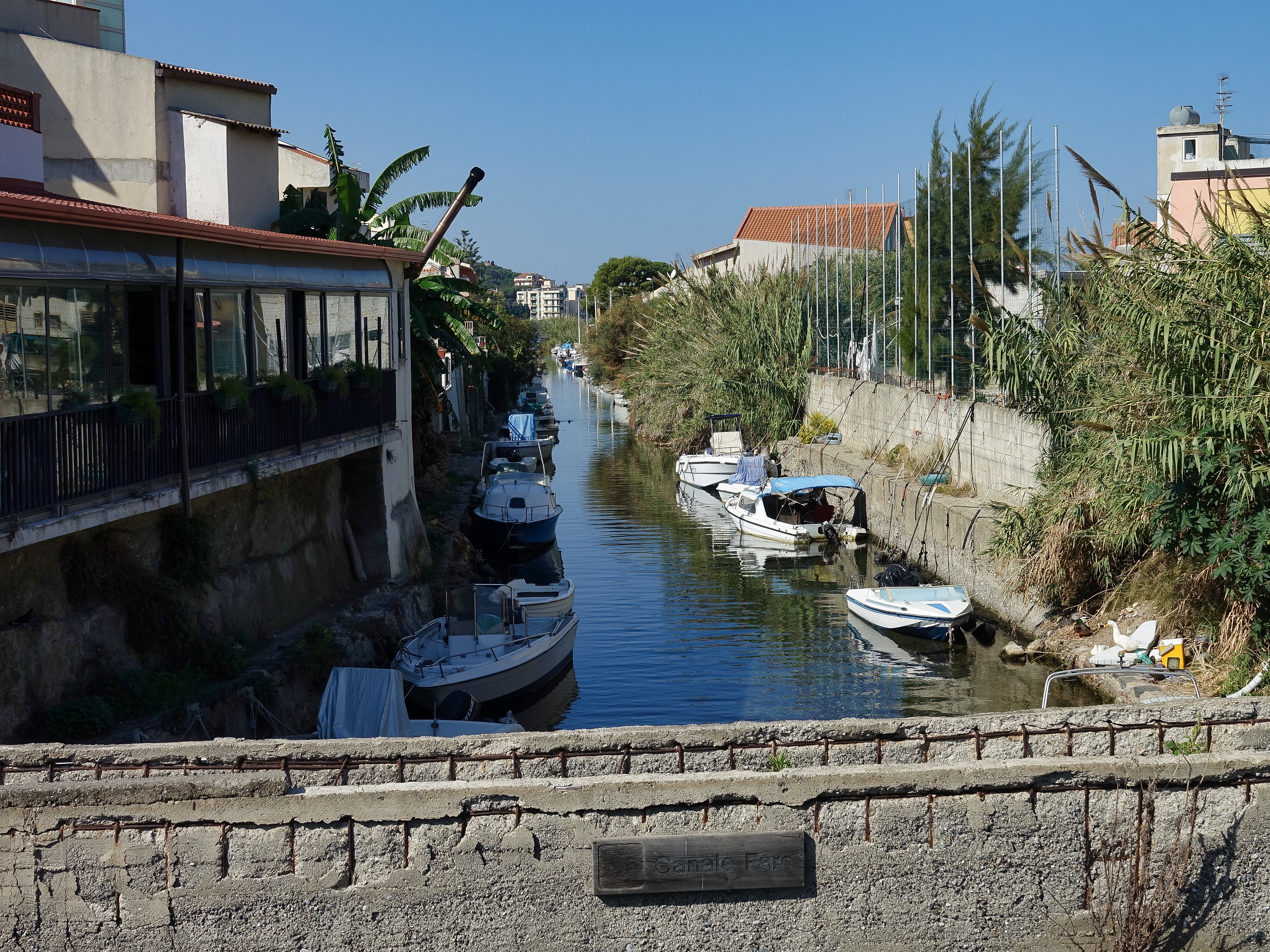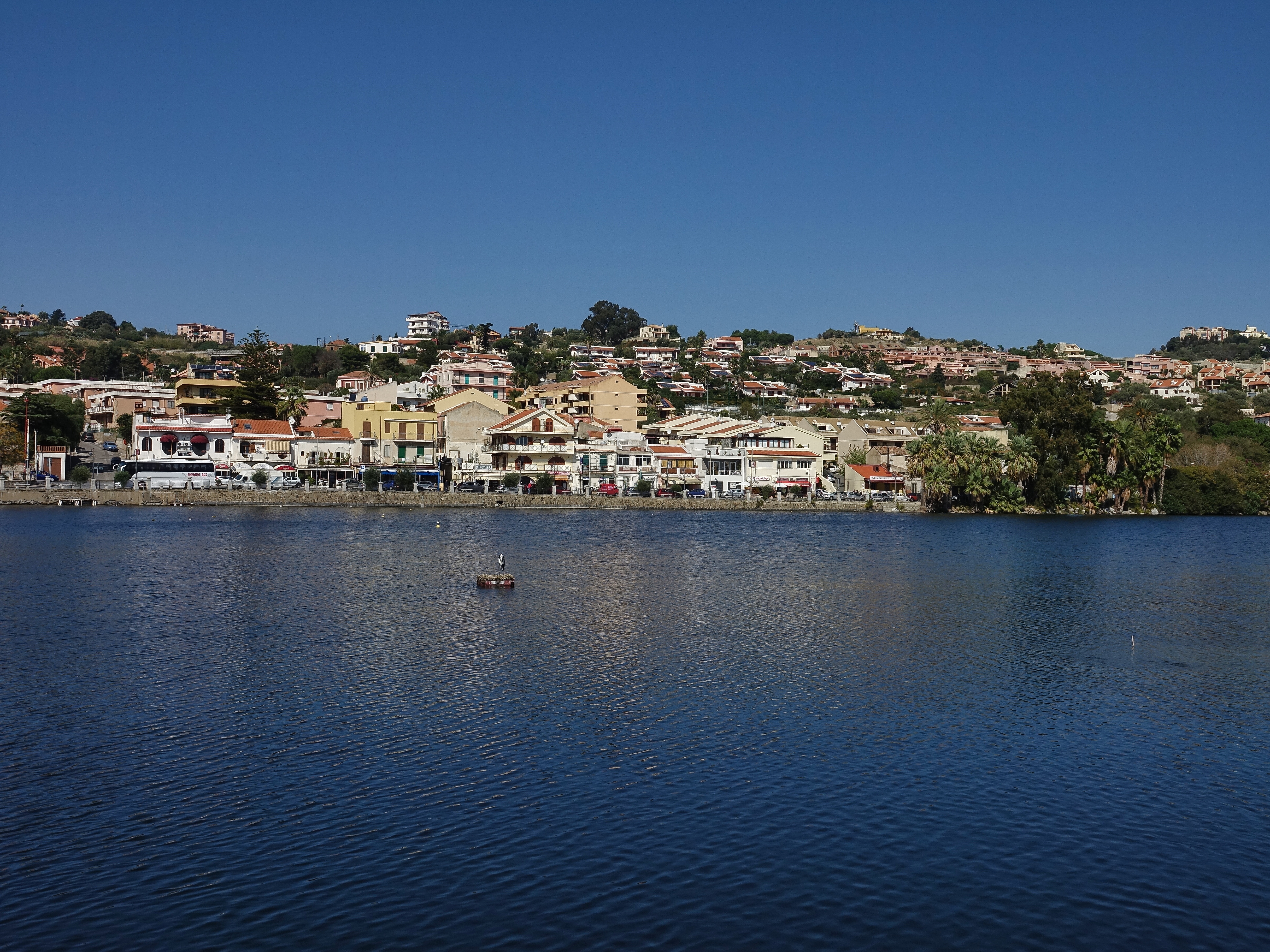 We asked a man parking his car on the street, for a restaurant recommendation and in very little English, told us to go to Trattoria La Terrazza; and the Mussels and seafood there was the best we have ever had. So far, the food in Sicily had always been excellent, above par.
On the way back, we decided to visit Castelmola; the clifftop town we were seeing from our B&B. The road up to Castelmola was narrow and very steep, with many hairpin bends to get there.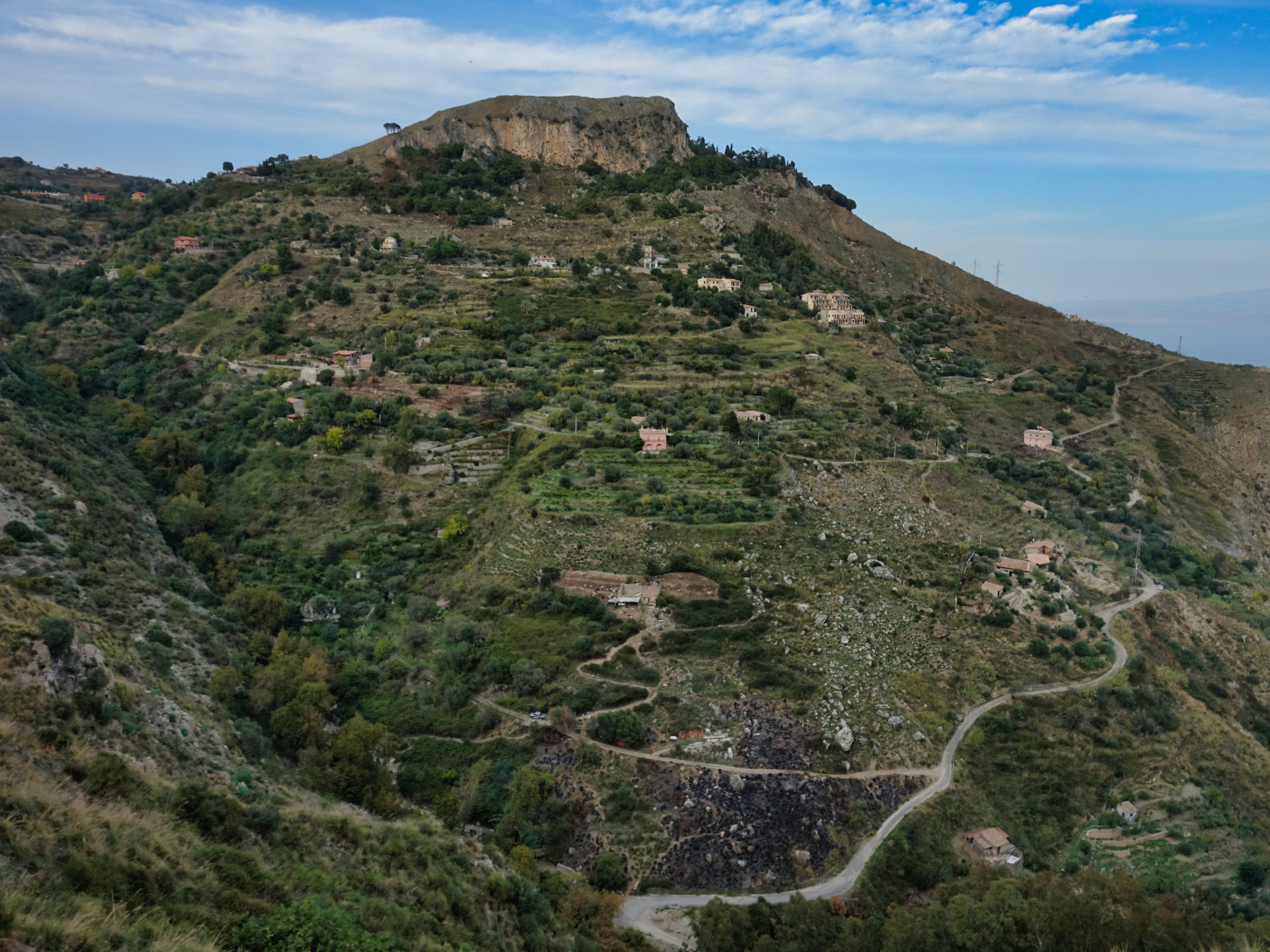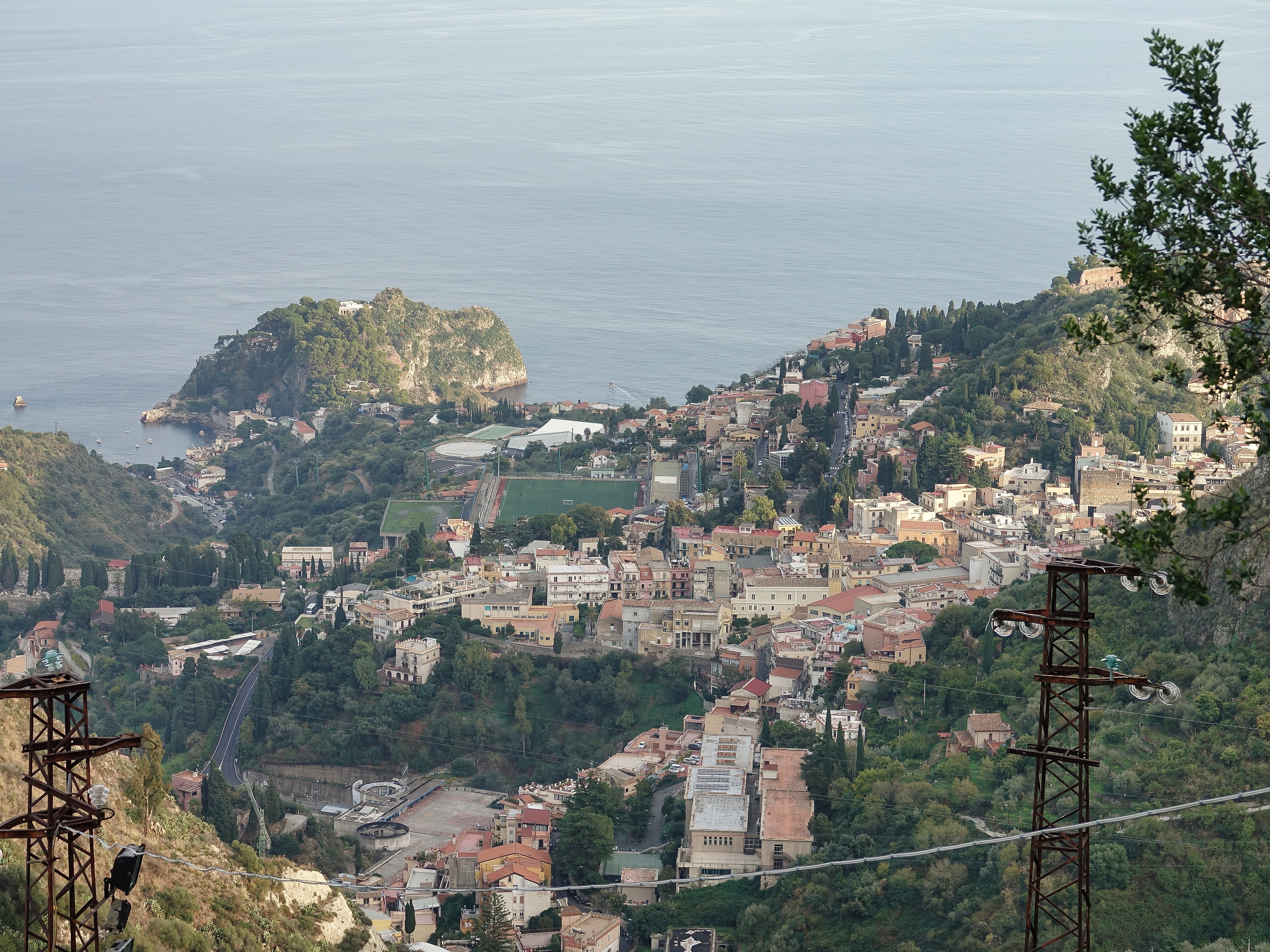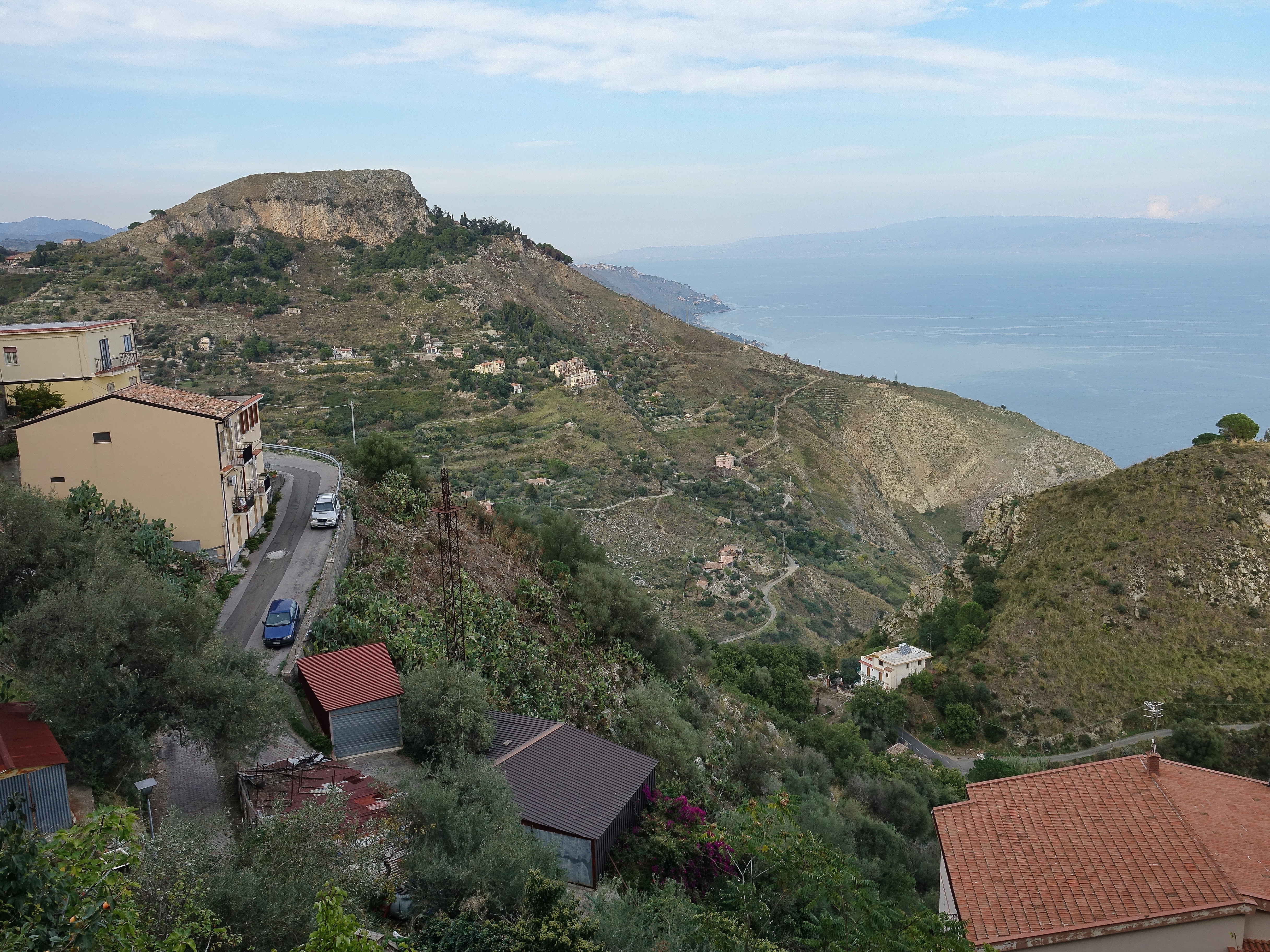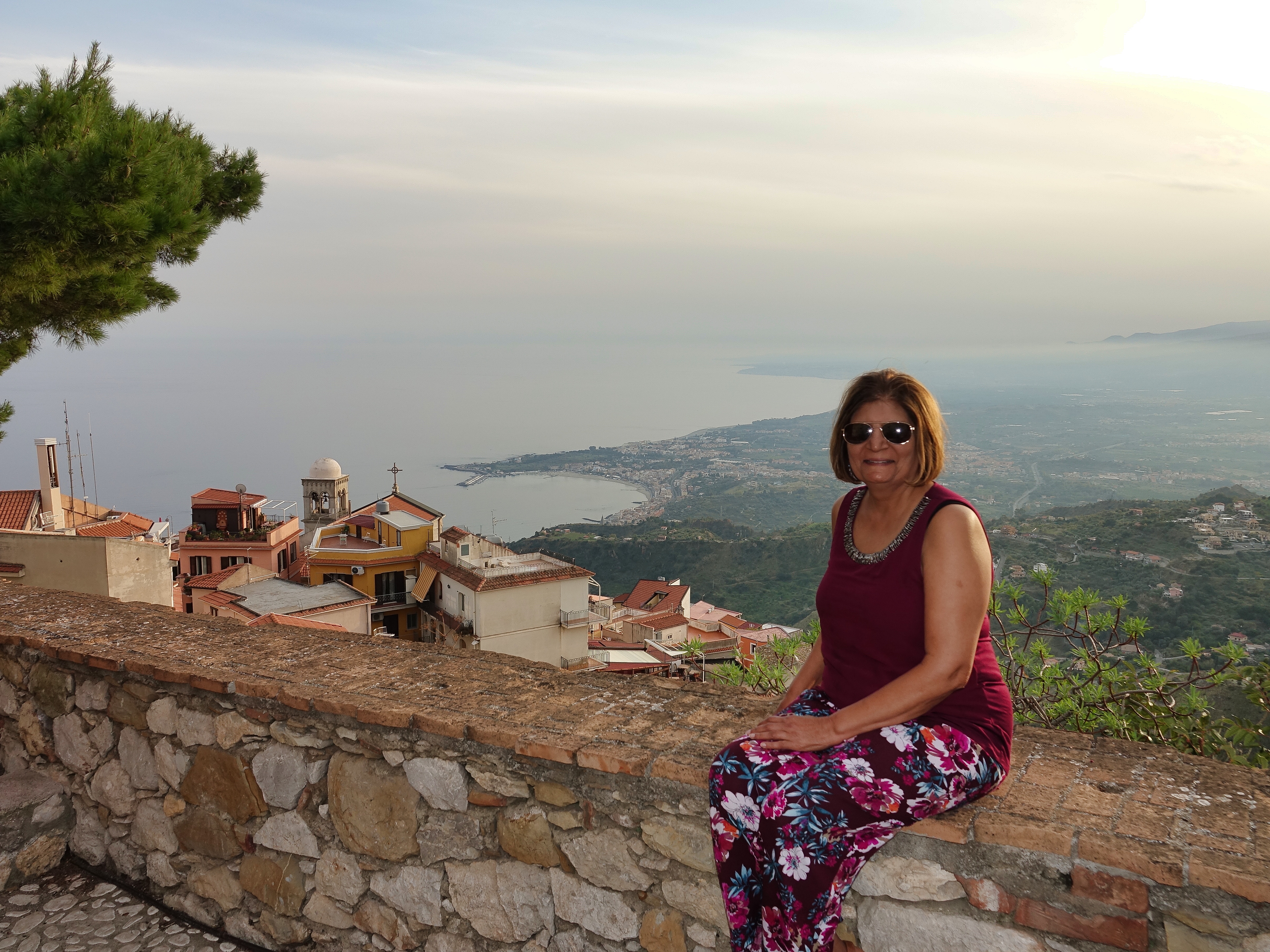 Castelmola was an old castle and is believed to have been built in the Greek times (many years BC) and then added on and improved in the Norman times. It was built on the cliff top to be able to provide protection and shelter in times of war.
After some climbing from the town, we were able to reach the original castle.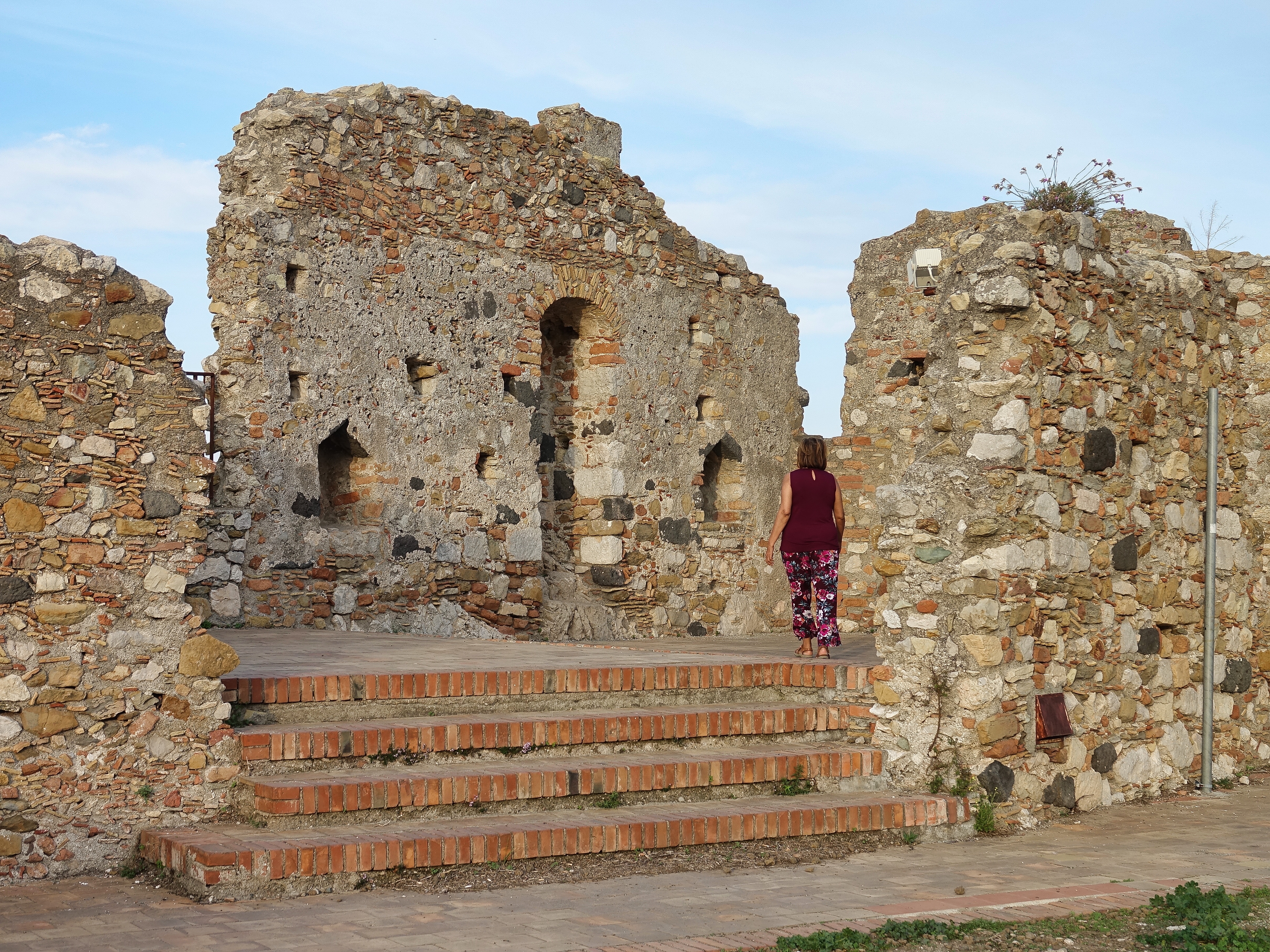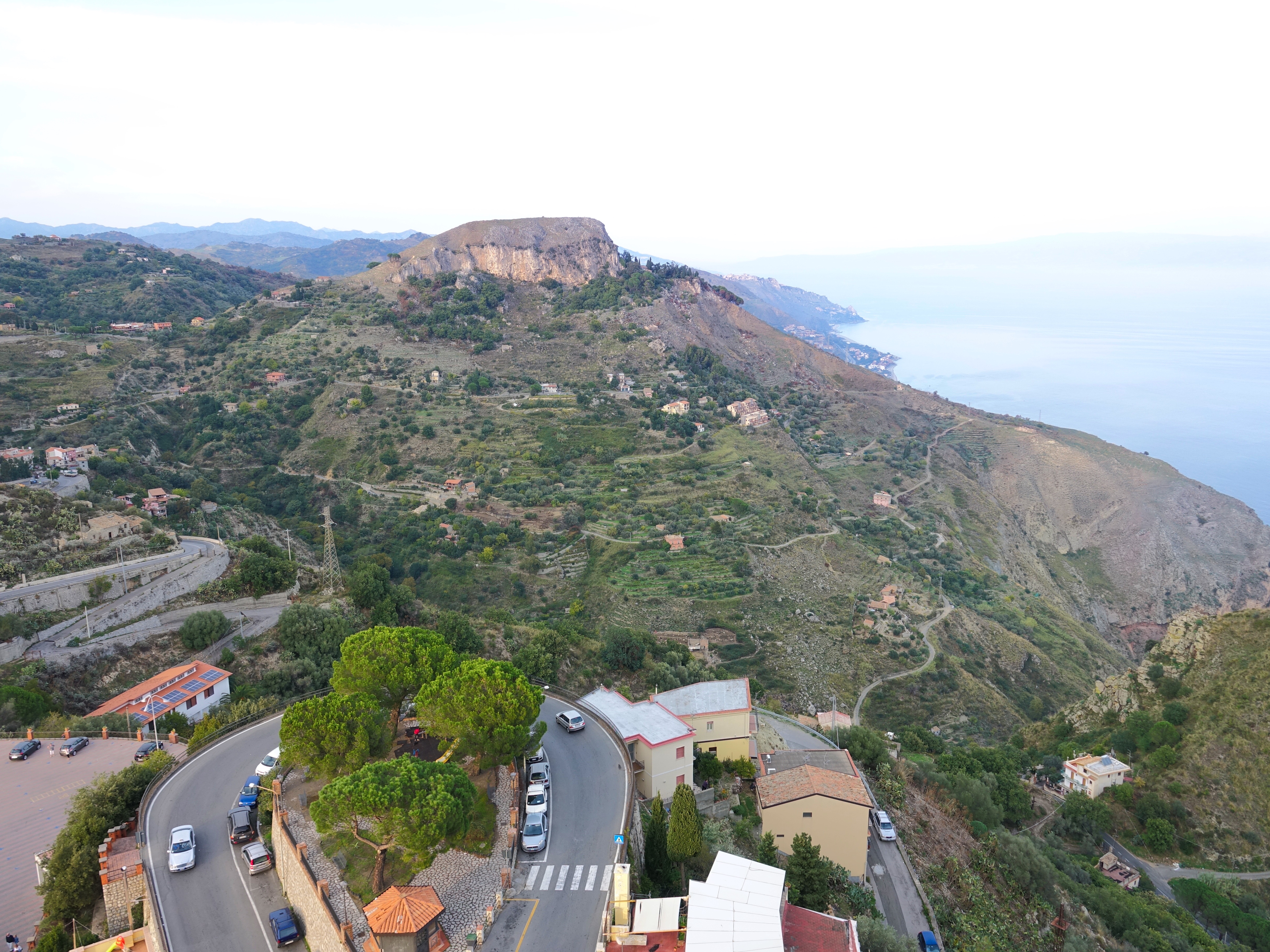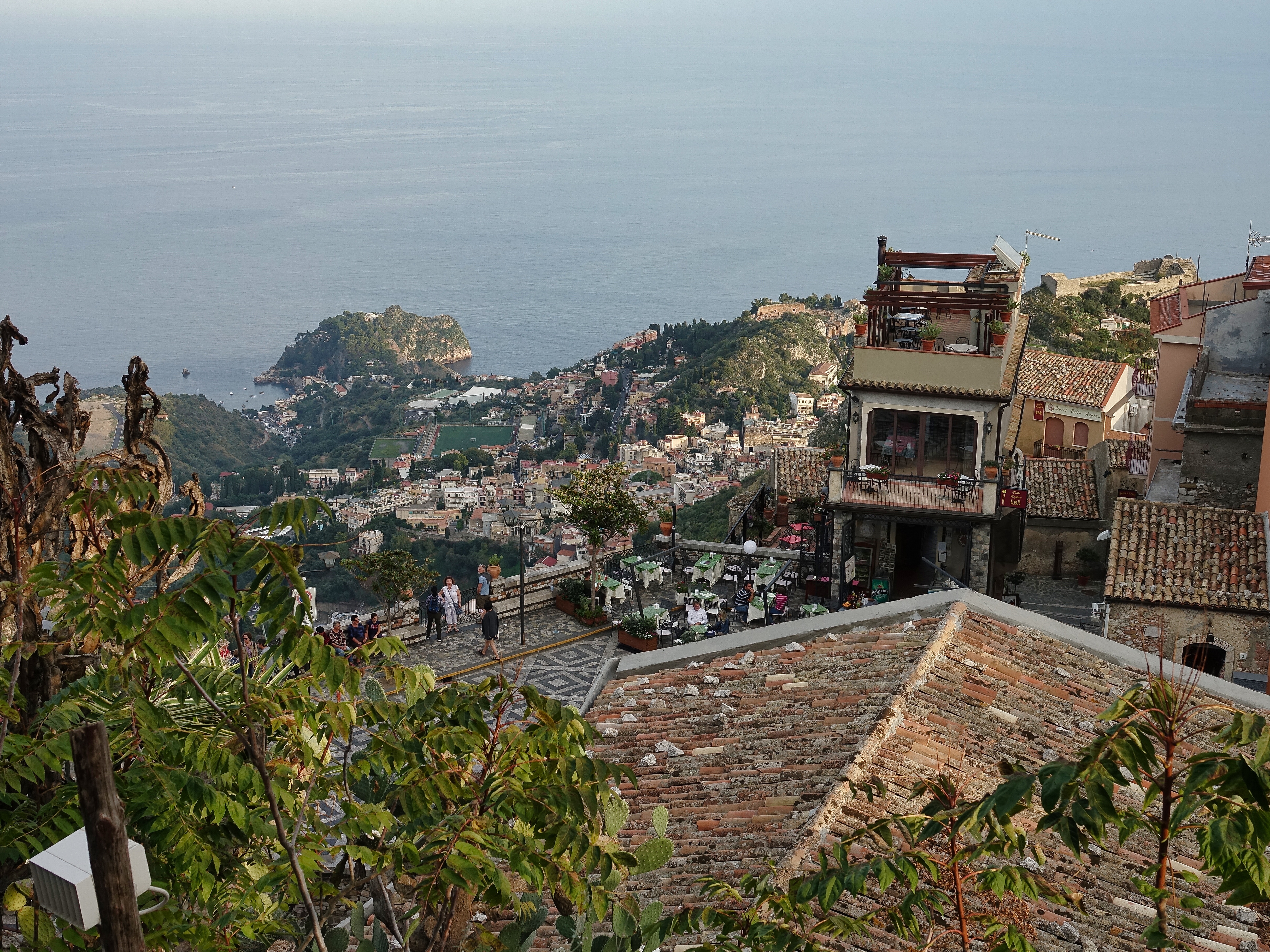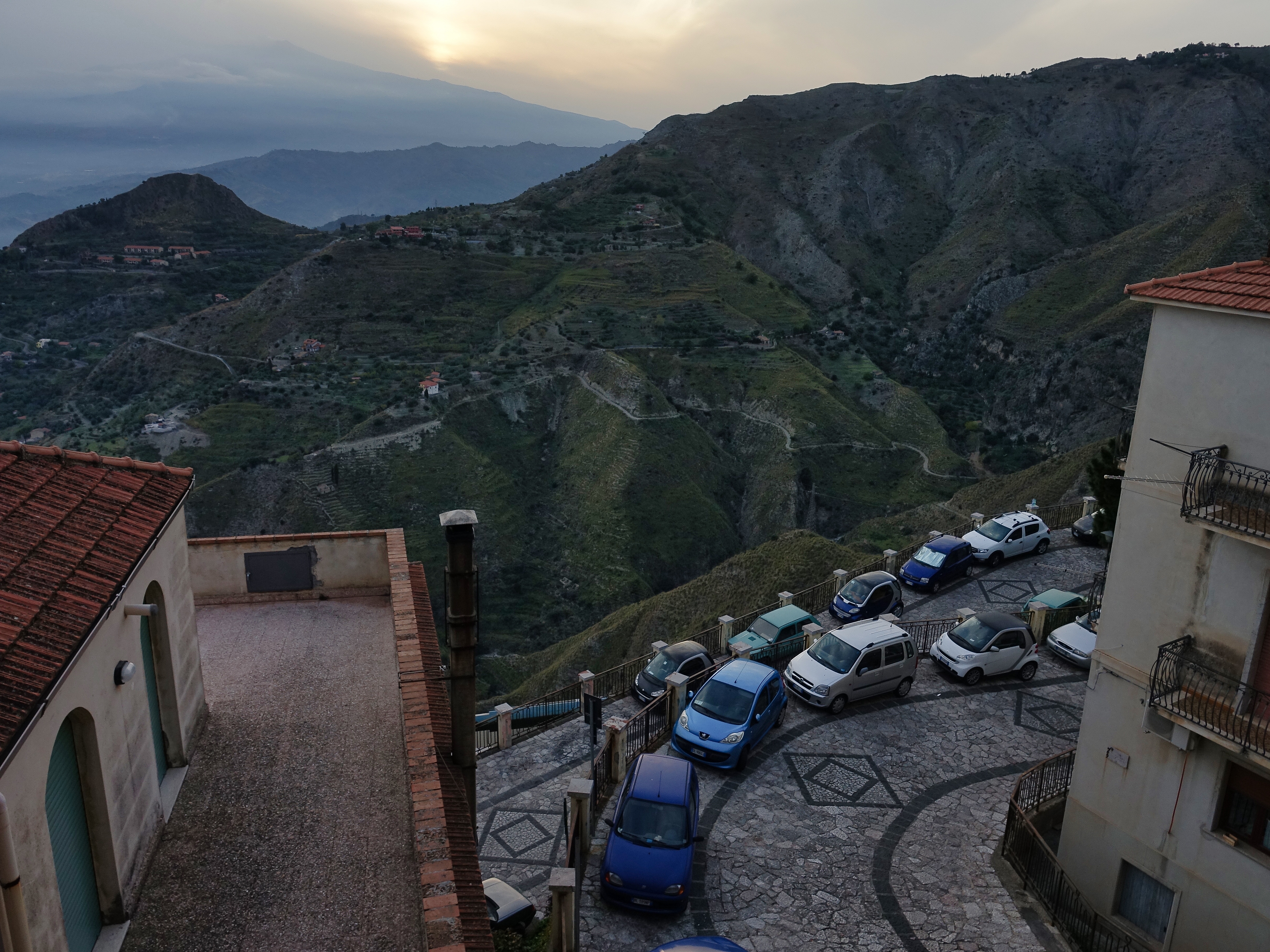 It was now dusk, so we headed back to the B&B after a pasta dinner in the town of Giardini Naxos; followed by roasted chestnuts for desert; for a refreshing night's sleep.
Trip map so far
Tomorrow; off to Siracusa
This entry was posted in
Europe
,
Italy
,
Sicily Oct 2017