Next day, we left Agrigento and decide to take a long scenic drive to Palermo, passing several interesting places.
We drove west from Agrigento along the coast to Mazara del Vallo, via Sciacca, Menfi, and Castelvetrano. Nice scenery along the way, and great roads. In Mazara, we stopped at a small museum (Museo del Satiro), and had lunch at a Tunisian Restaurant in the kasbah (old town) of this coastal city. This area (western Sicily) still has some Islamic and Arab history; as seen below in the mosaics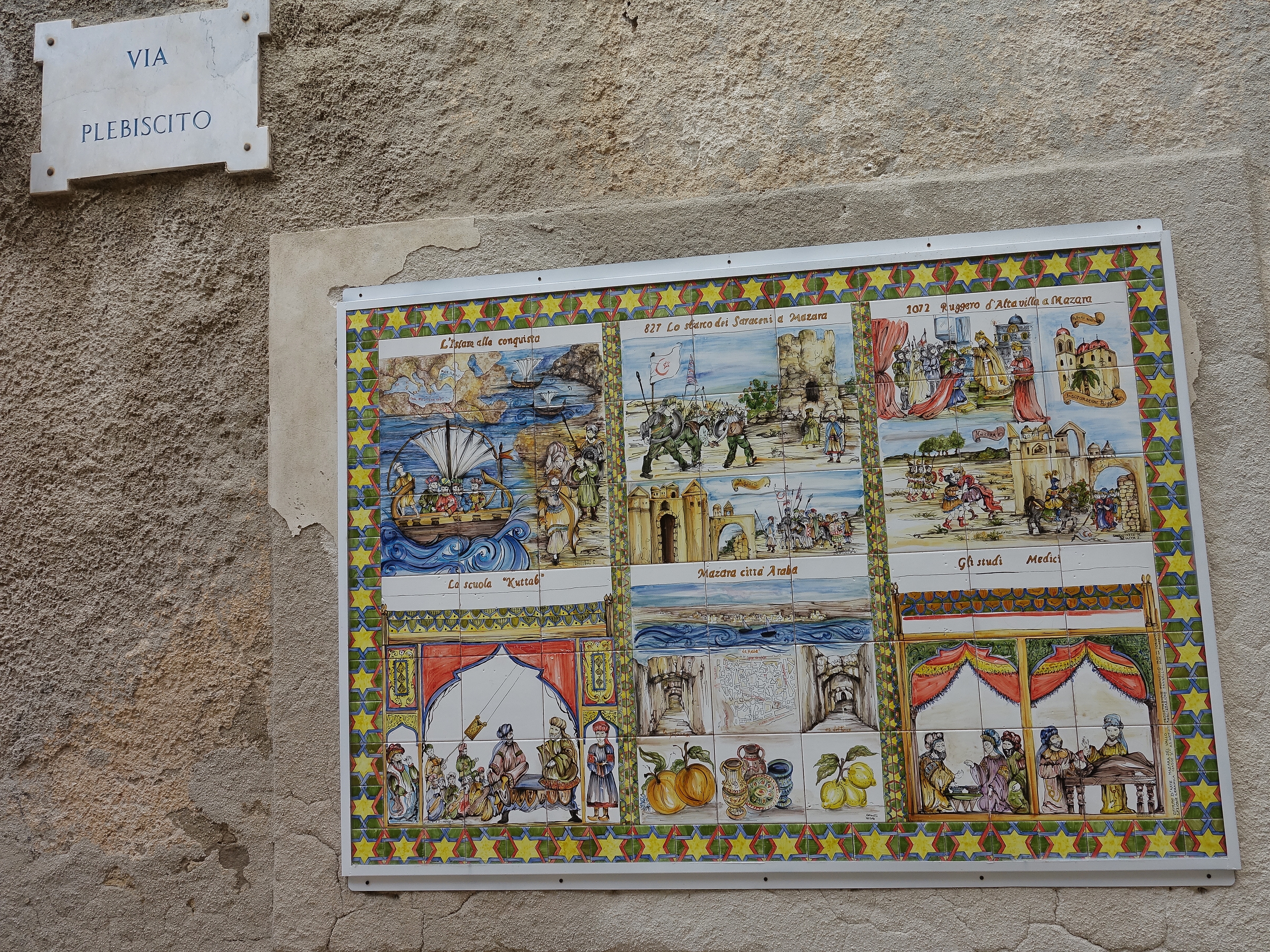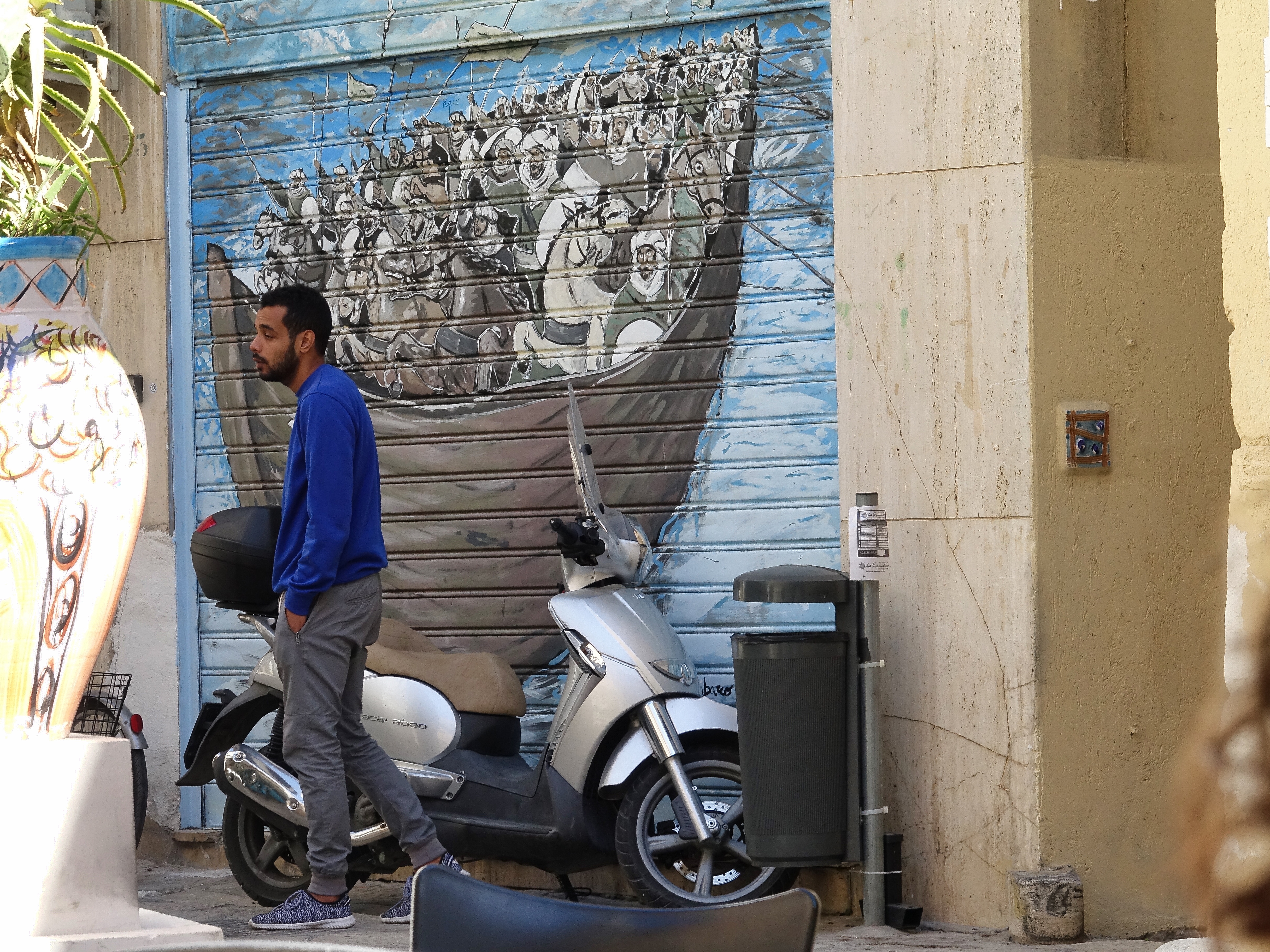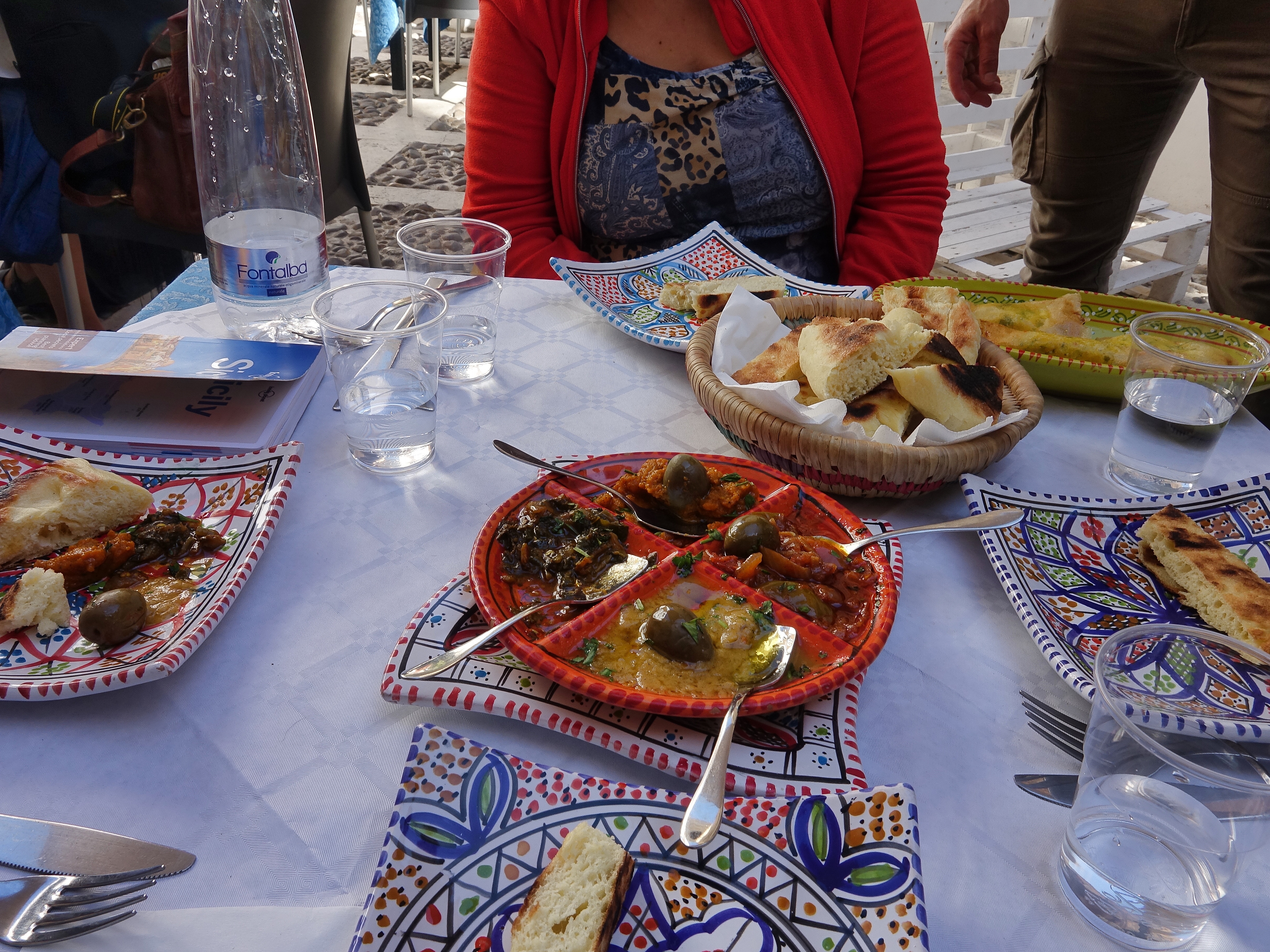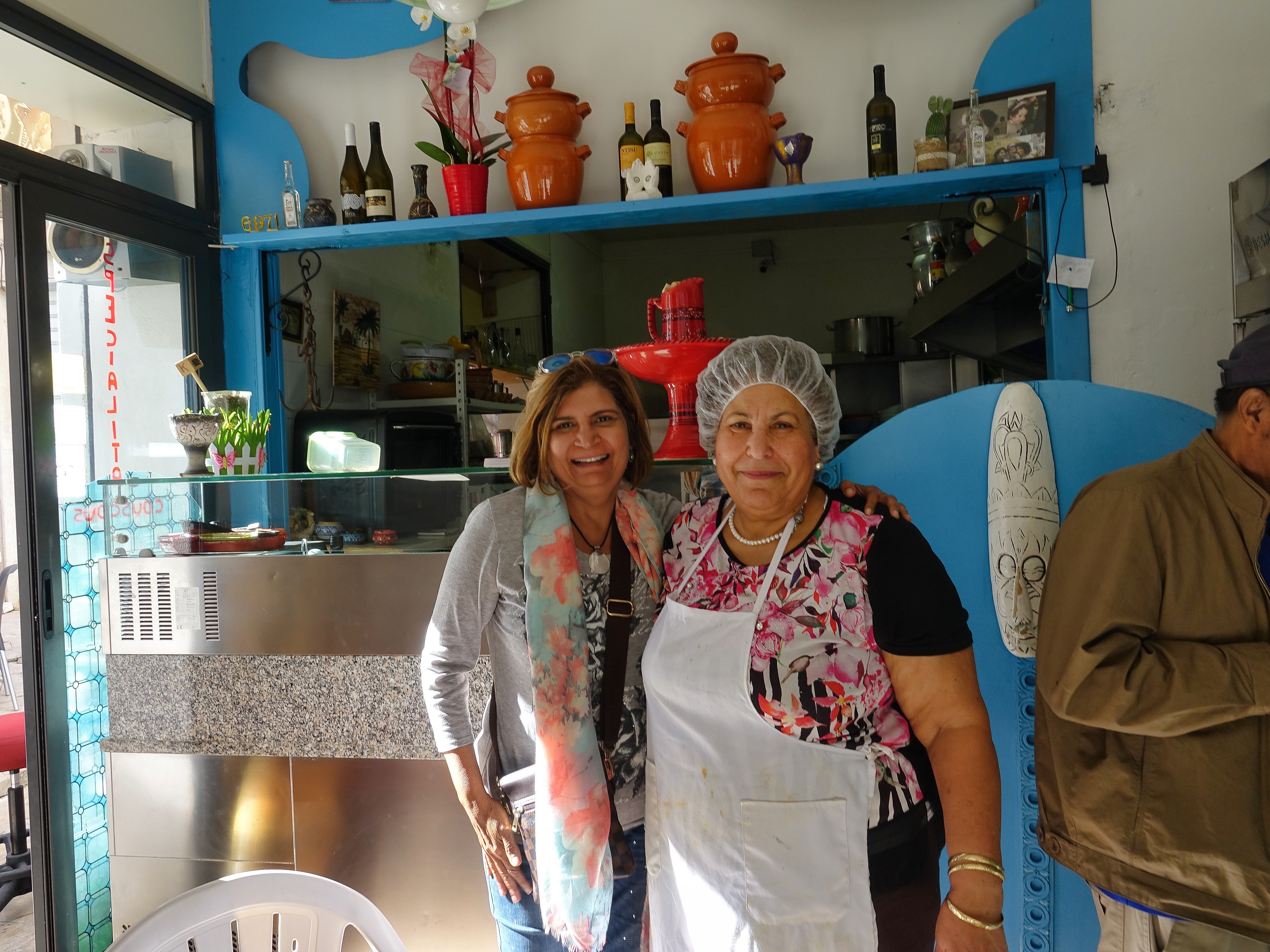 Next stop was near Marsala, where we came across a large orchard of Pomegranates; growing abundantly. Unfortunately, we were not allowed to pick any 🙁 , so we bought some at a roadside stand instead.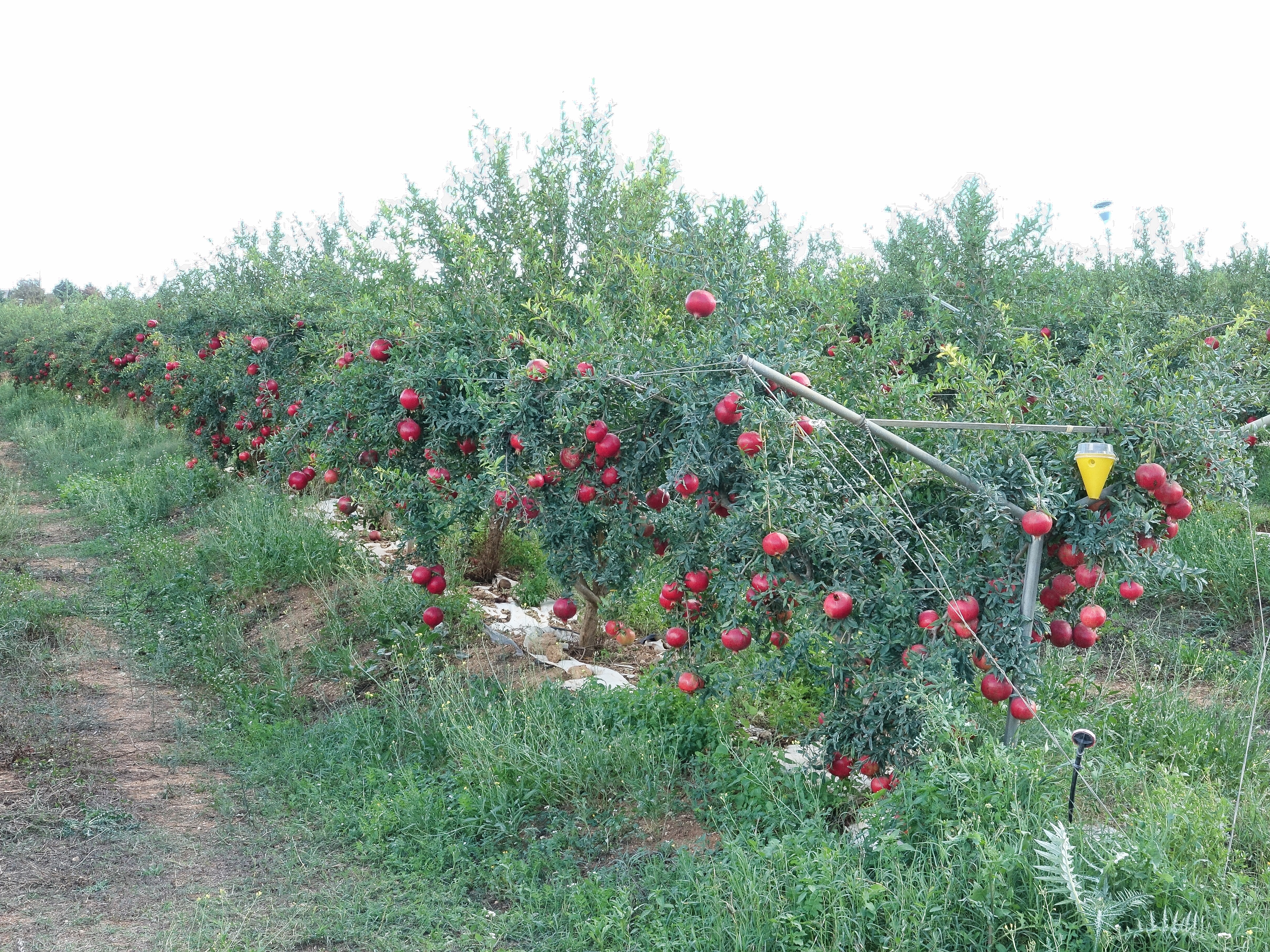 At Marsala, we stopped at Saline Della Laguna where they make sea salt in squared-off ponds where seawater is pumped in using windmills, and then evaporated to produce sea salt; interesting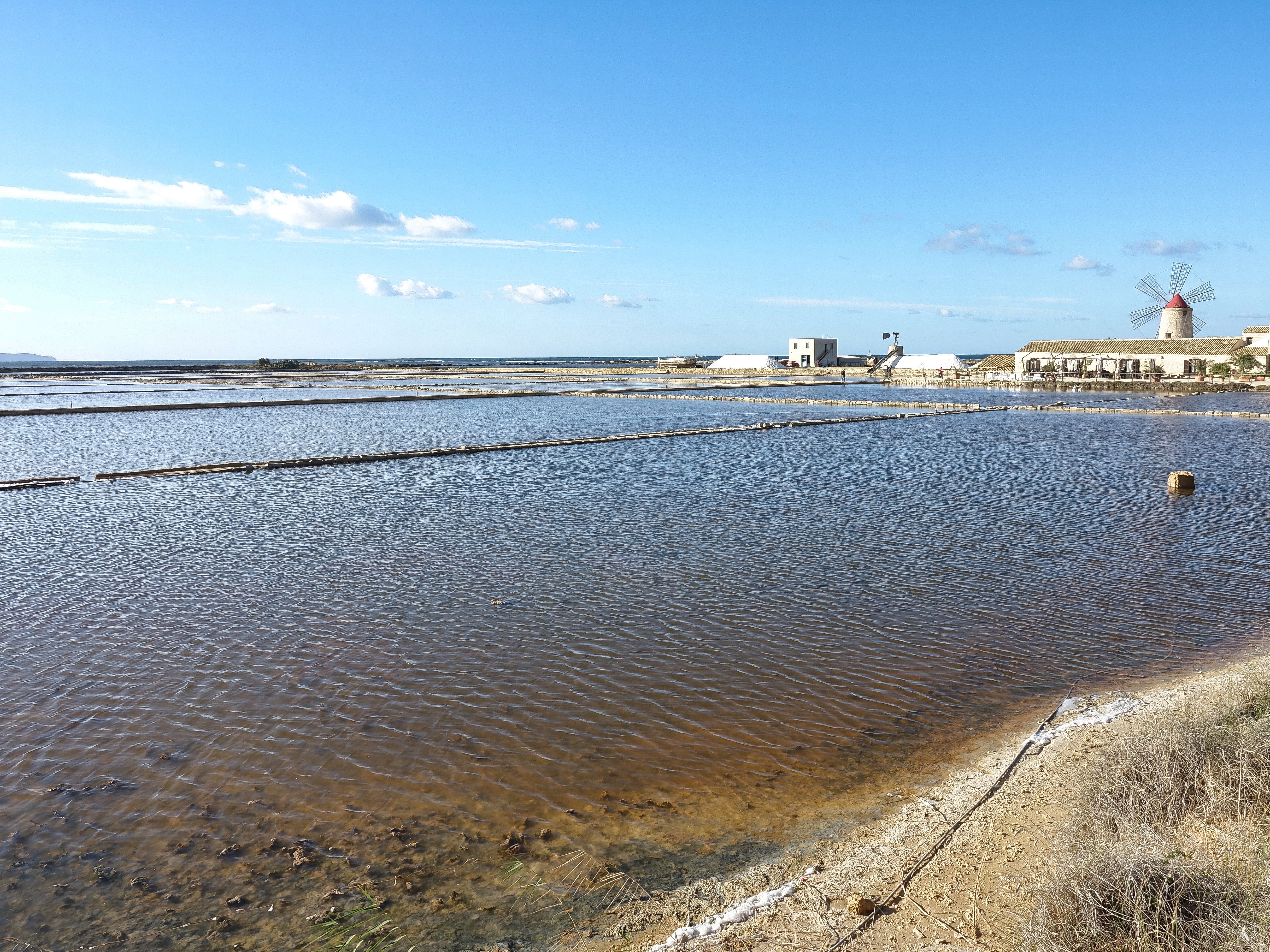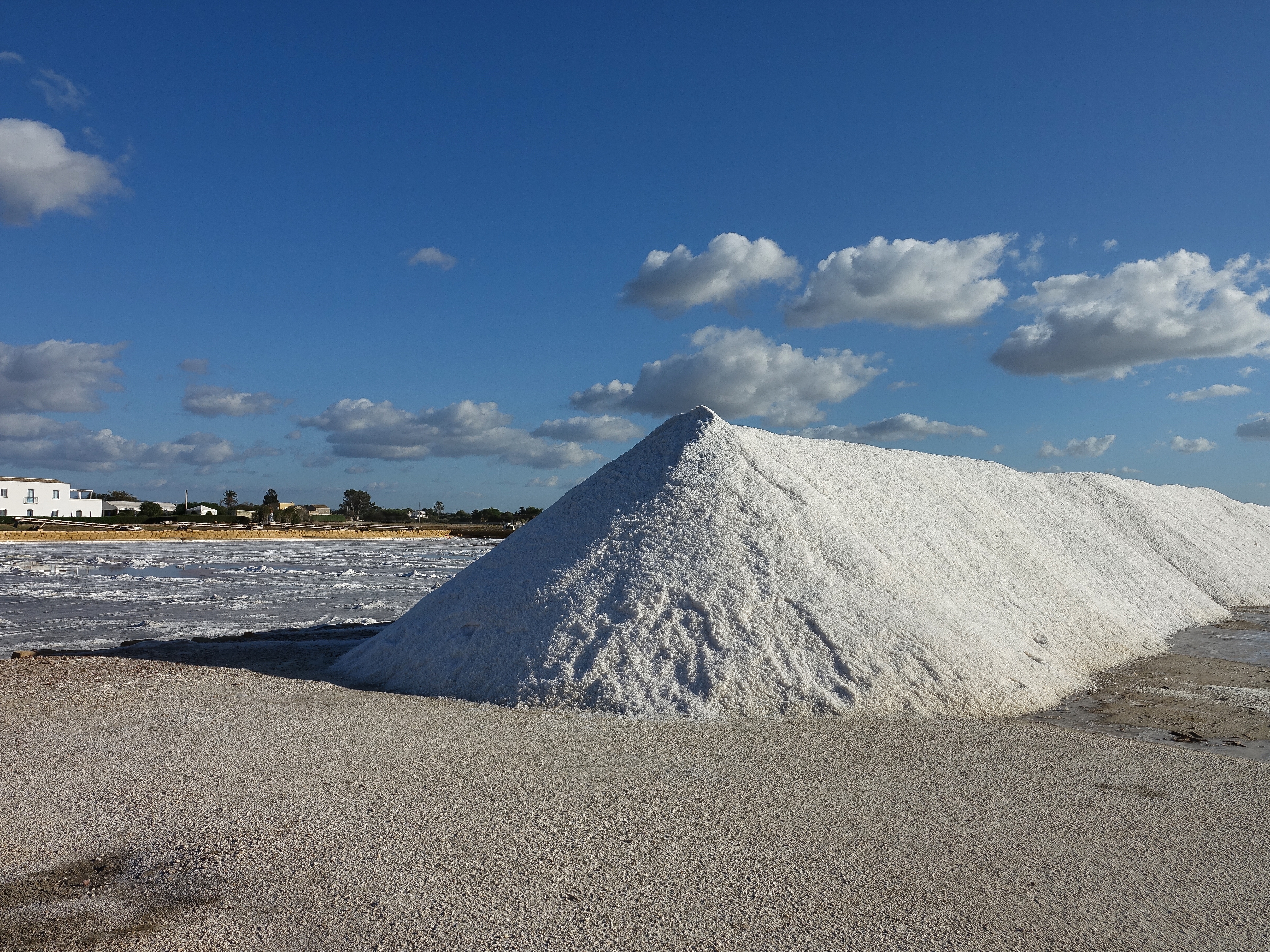 We then drove onto a small town on a steep cliff just past Trapani, called Erice.
To get to Erice, we drove up a steep hill over narrow winding roads for a short tea stop; with great views of the surrounding area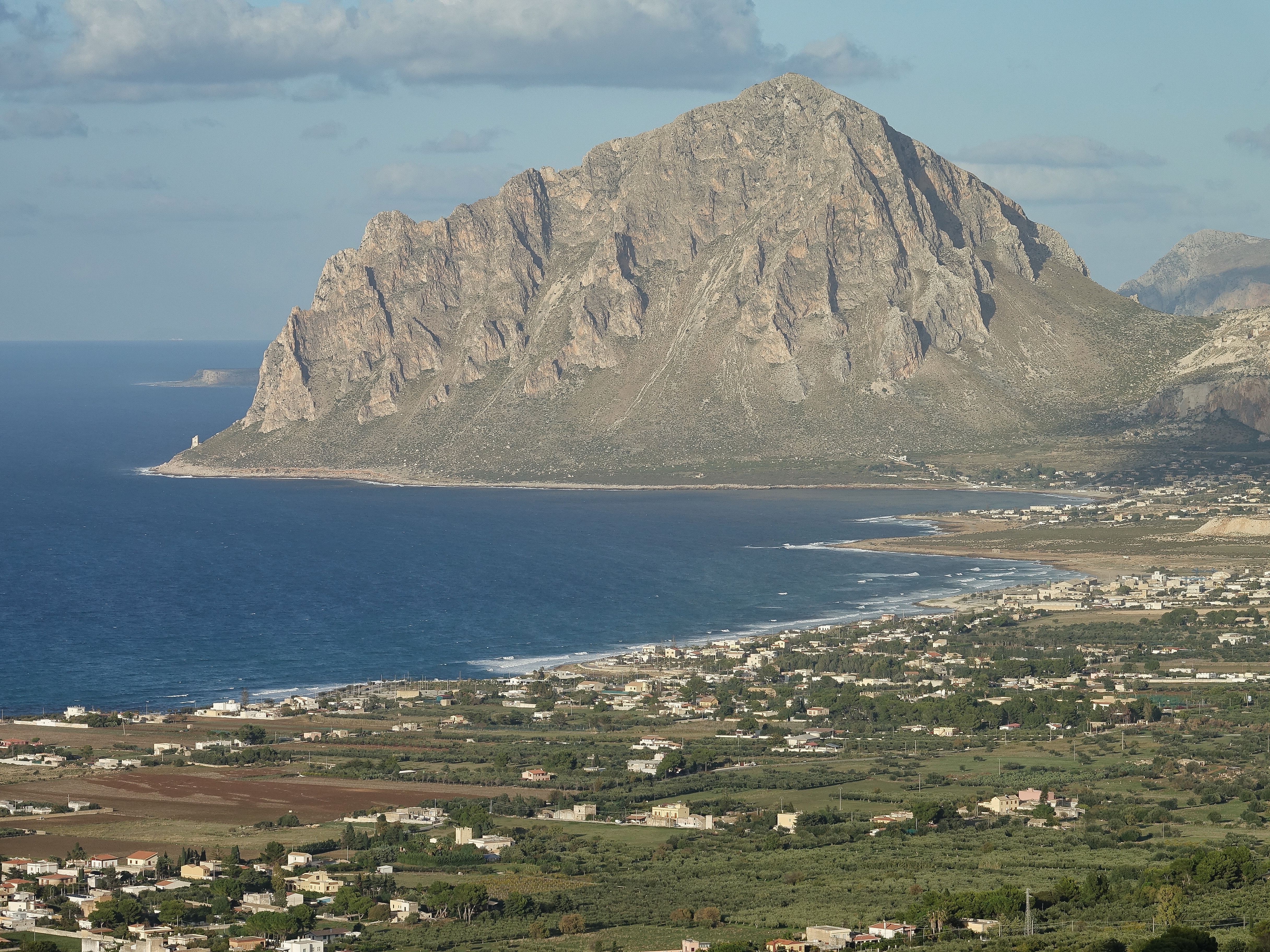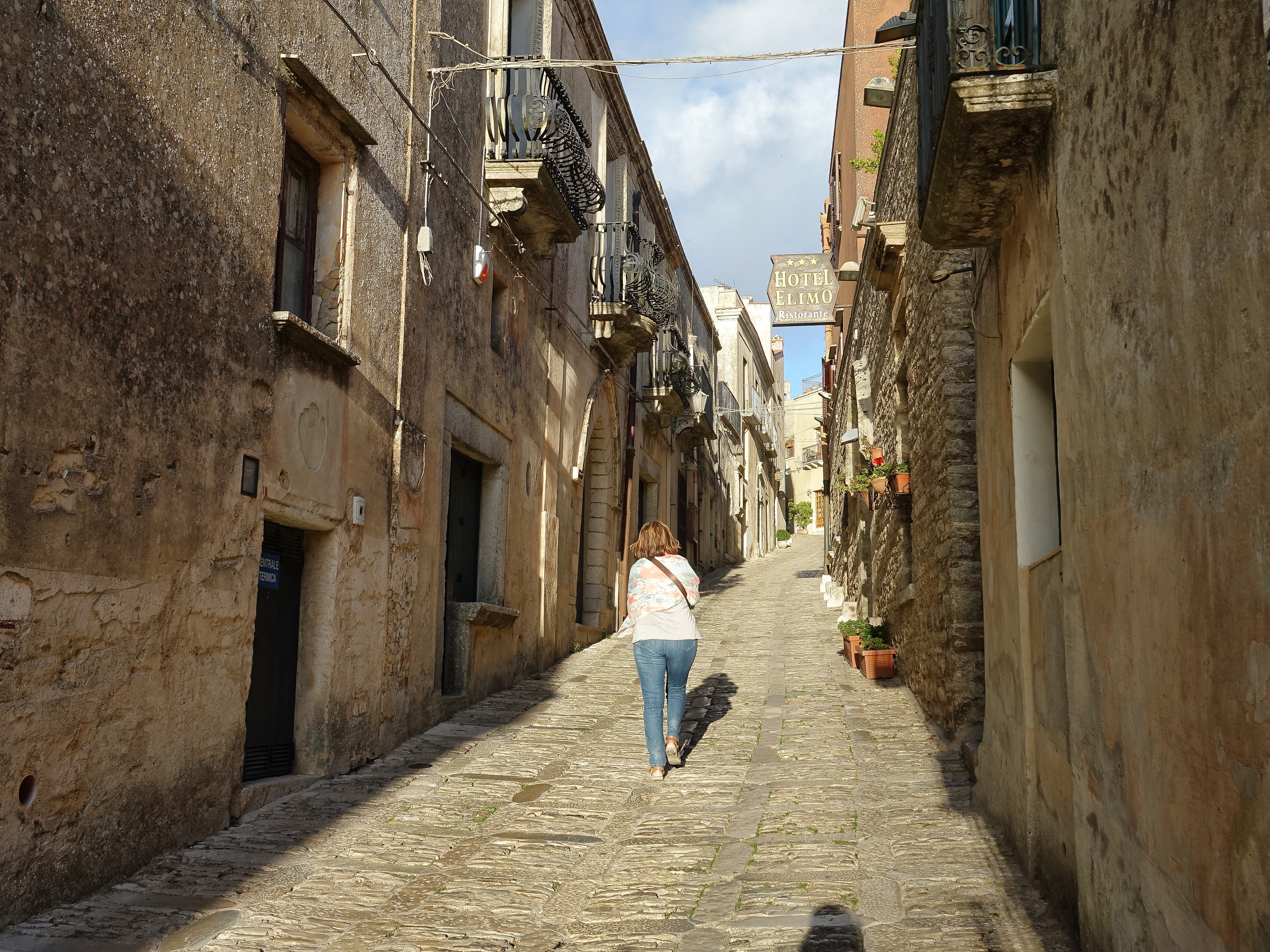 By now, it was getting evening, so we drove to Monreale (on the outskirts of Palermo) on the highway, and then branched off for 20 miles over narrow twisty country roads in darkness, to where our B&B (B&B La Piazzetta; 40 Euro's per night) was supposed to be.
The reason we picked this B&B was that it was well recommended and was reasonably priced, and just 5kms away from Palermo.
The GPS took us to where the B&B was supposed to be, but we could not see any signs of the B&B. So called the owner, who spoke very little English; and we agreed to meet at the "American Pizza" restaurant we had just passed on the way here. When we got there, Maria's husband was there to meet us, and drove us back to the same spot the GPS had taken us; the B&B was tucked away just behind the main street. The small gully's had defeated the GPS :).
After settling in, he gave us a map, and showed us where to go and what to see; and he highly recommended we take the local bus (bus stop was right outside the B&B) to get to Palermo for sightseeing, as traffic and parking were difficult.
As we were getting ready to go out for dinner, we noticed that the heating was not working and neither was the hot water. So we called him and he came back quickly (they lived nearby); and fixed the issues. We then went back to American Pizza, which he had told us was American owned but run by a Sicilian chef. Got to the restaurant, and the nice lady there who waited on us (spoke some Spanish 🙂 ) served us a huge and delicious veggie pizza, and very nice local red wine. Then hit the sack for Palermo the next day.
Next day, Maria (landlady) came to make us a wonderful breakfast. Even though she spoke no English at all, she made a huge effort to communicate with us. Very nice hospitality. Contrary to what the owner had told us the previous day, we decided to drive into Palermo Centro, and check it out.
Below are some spots we visited in Palermo.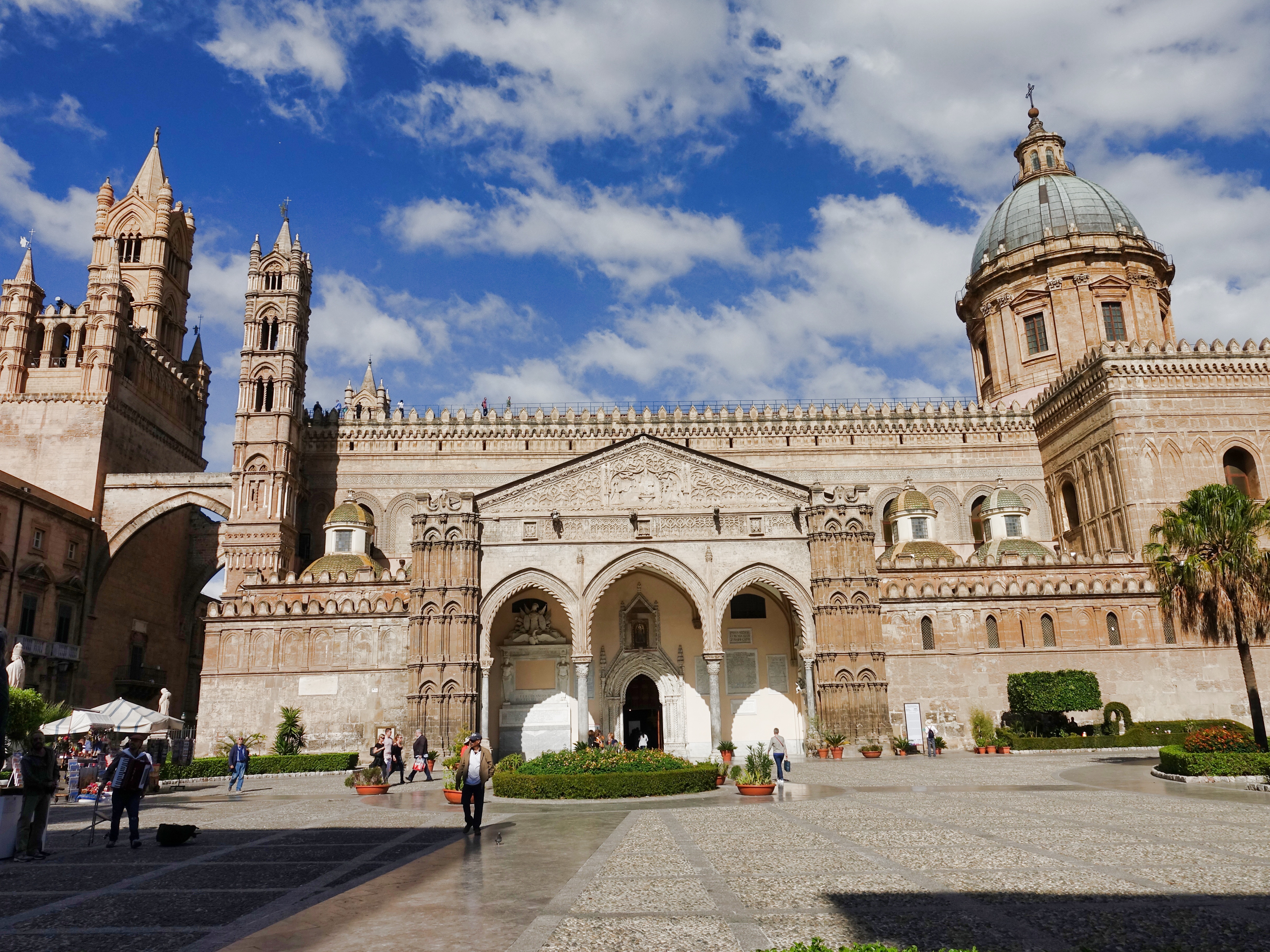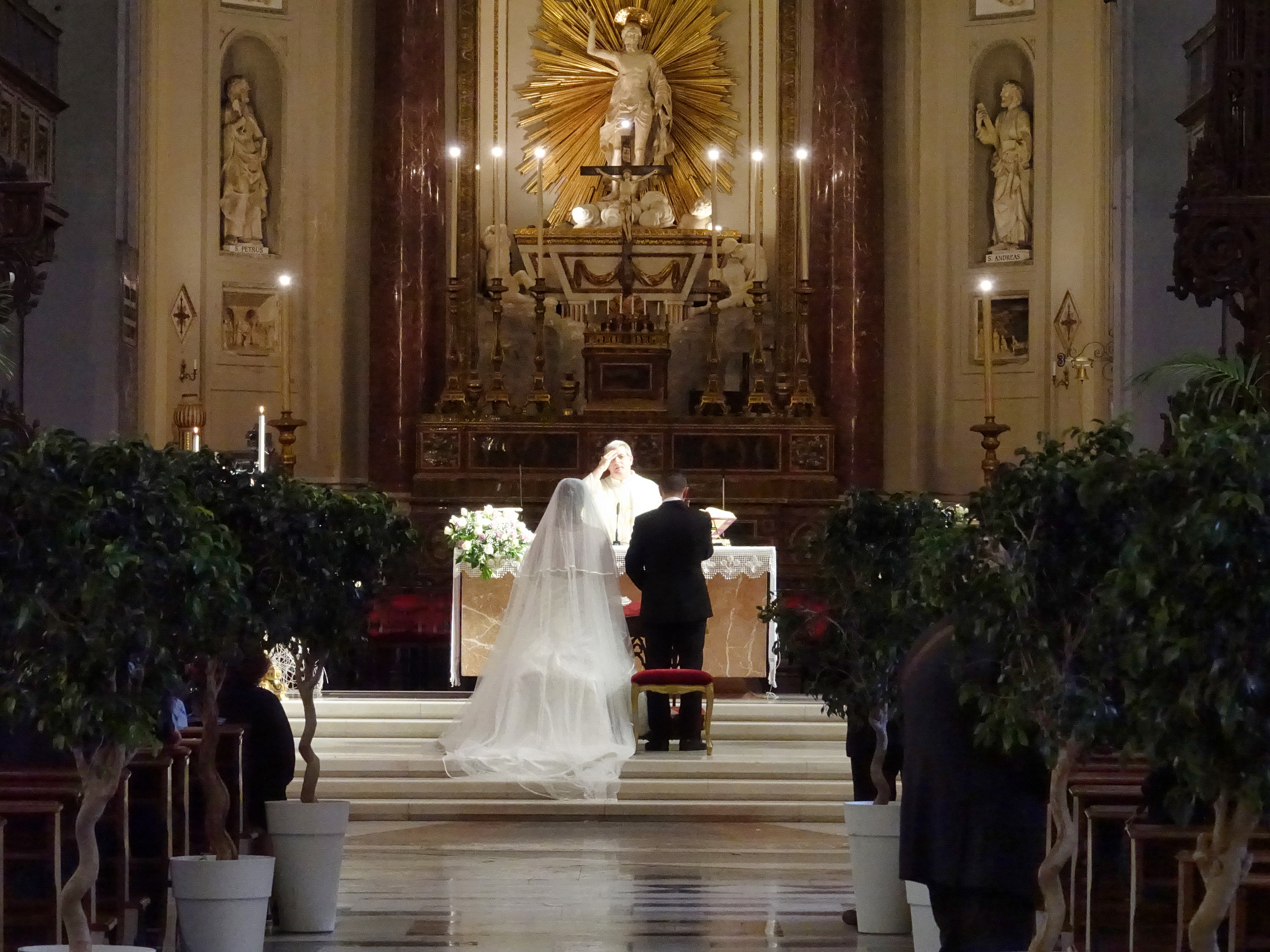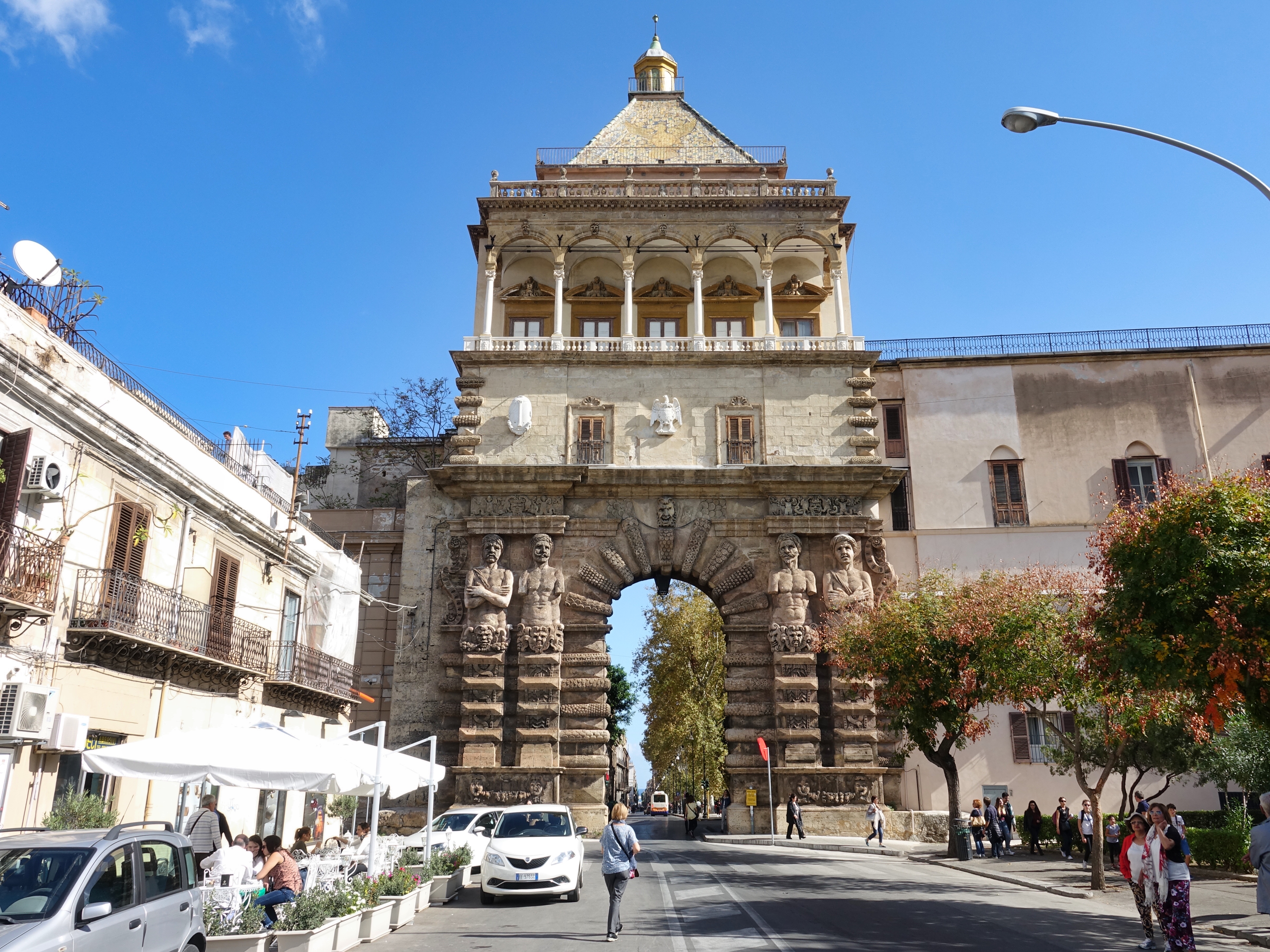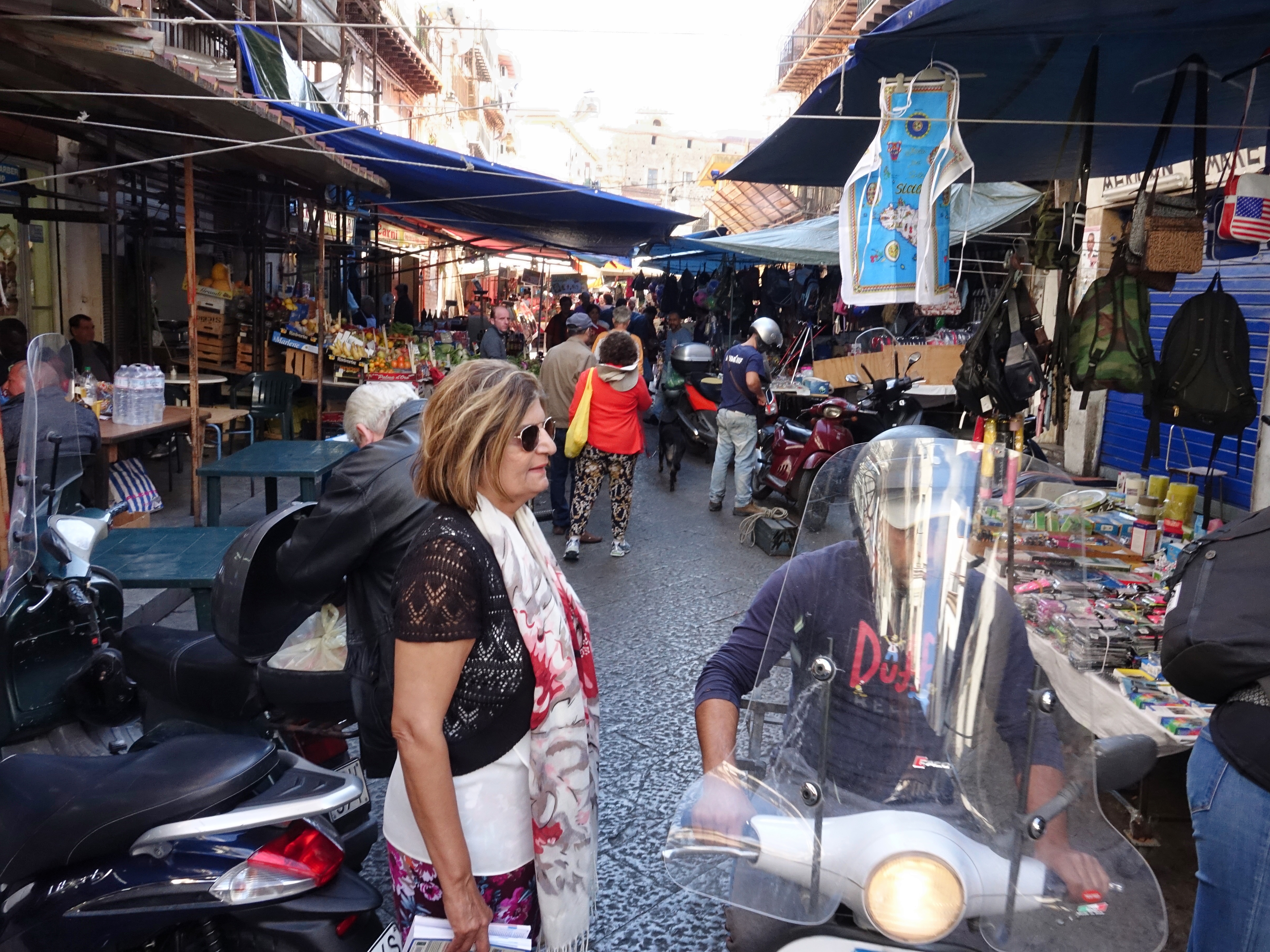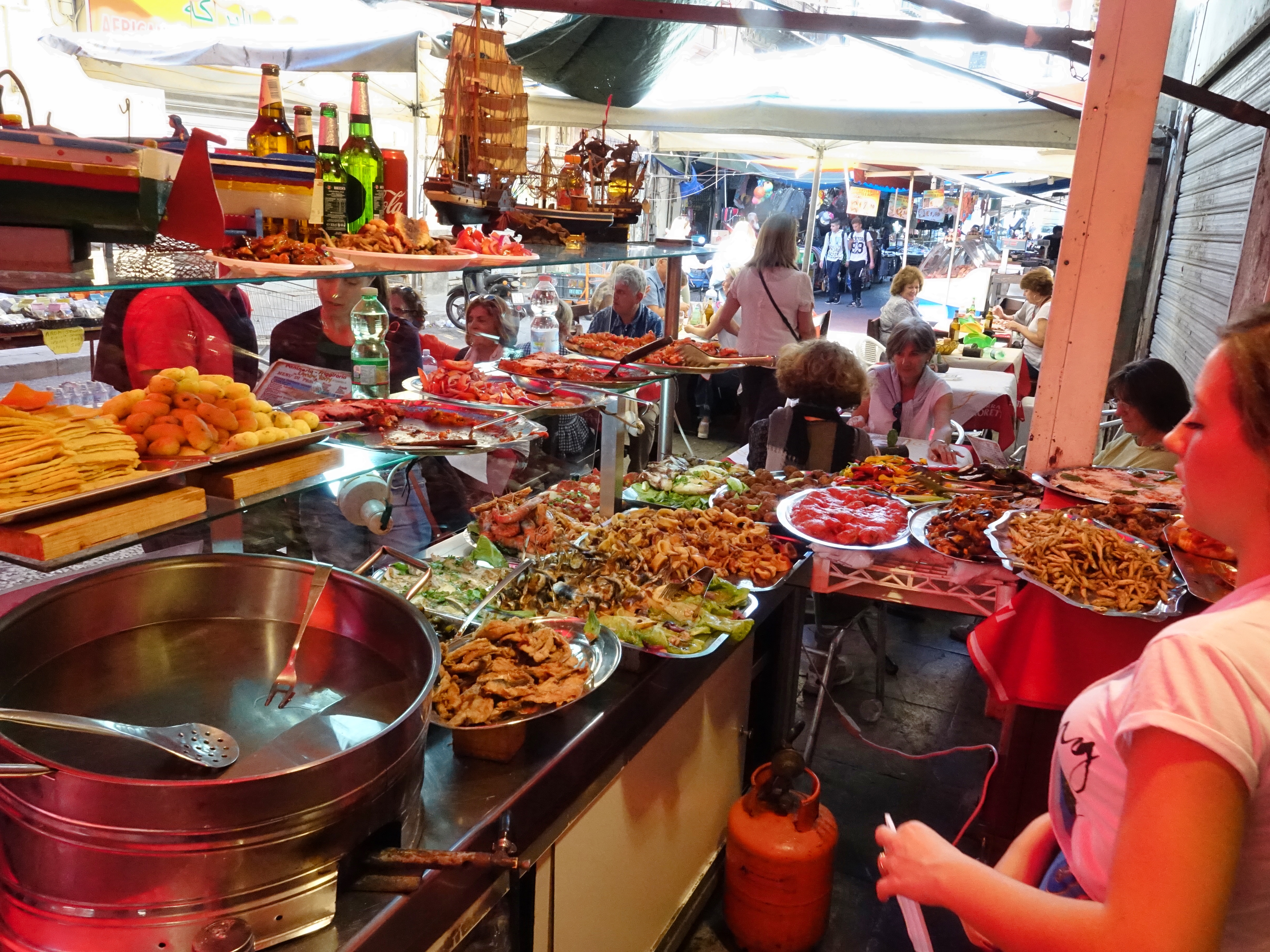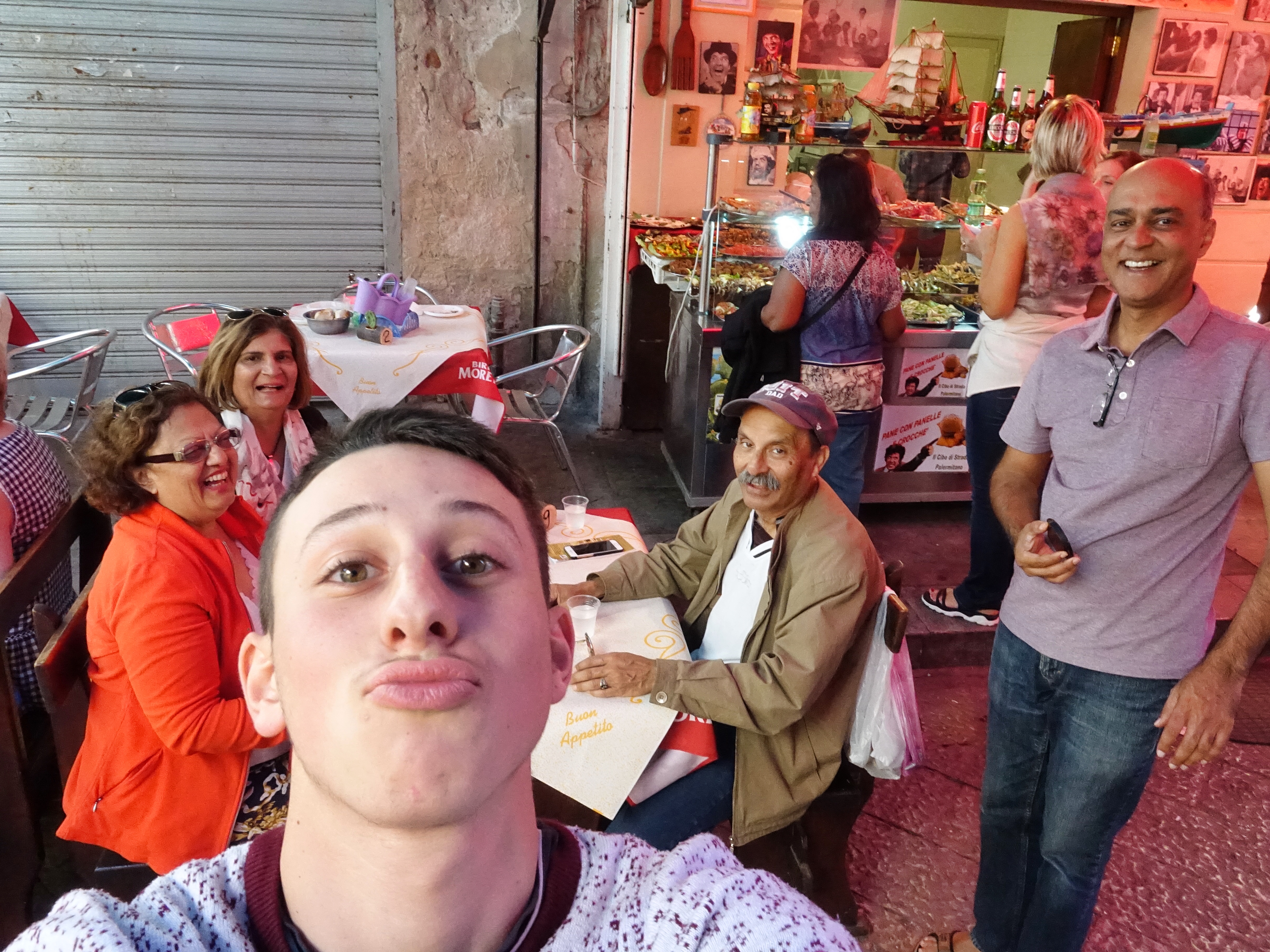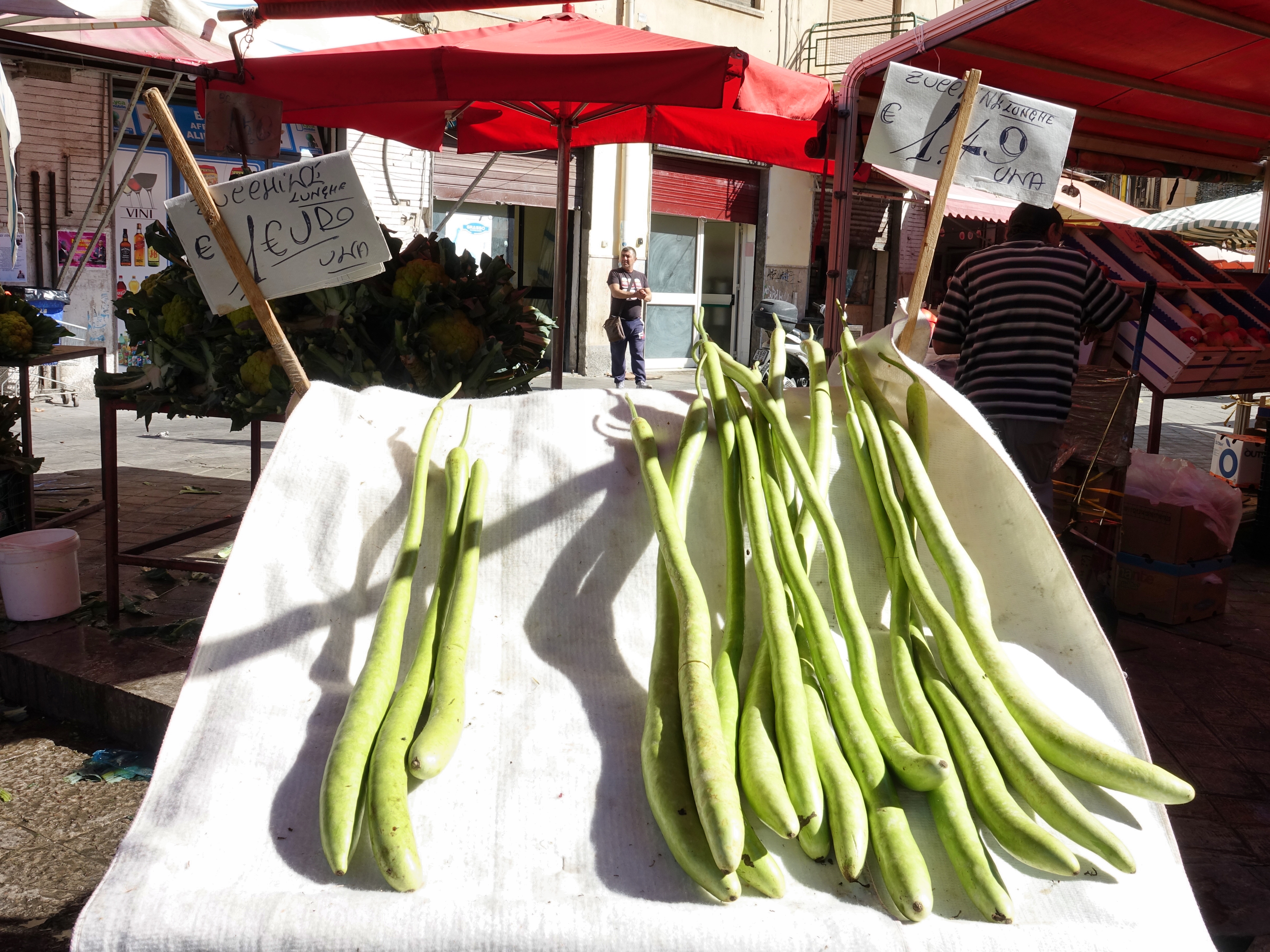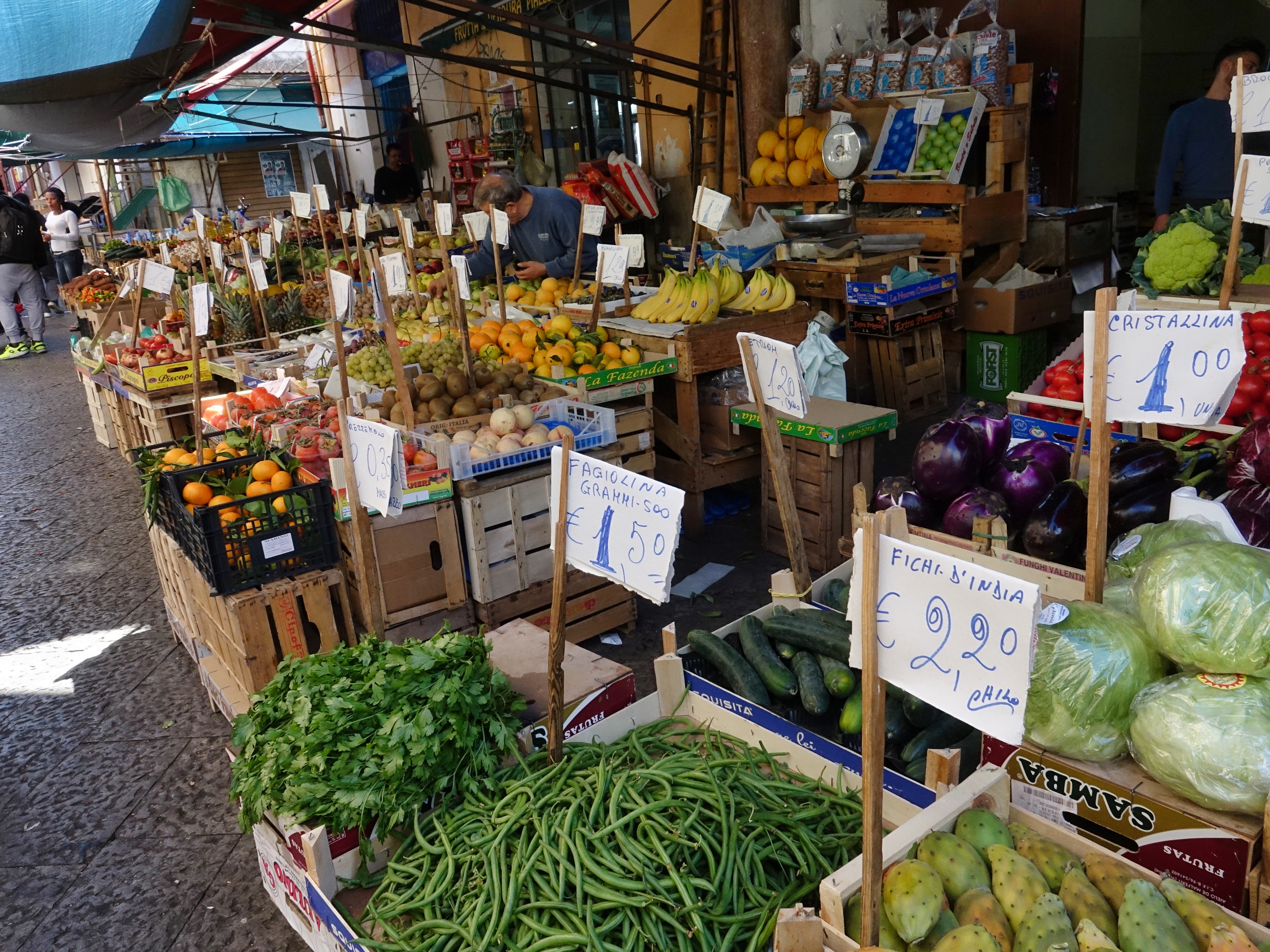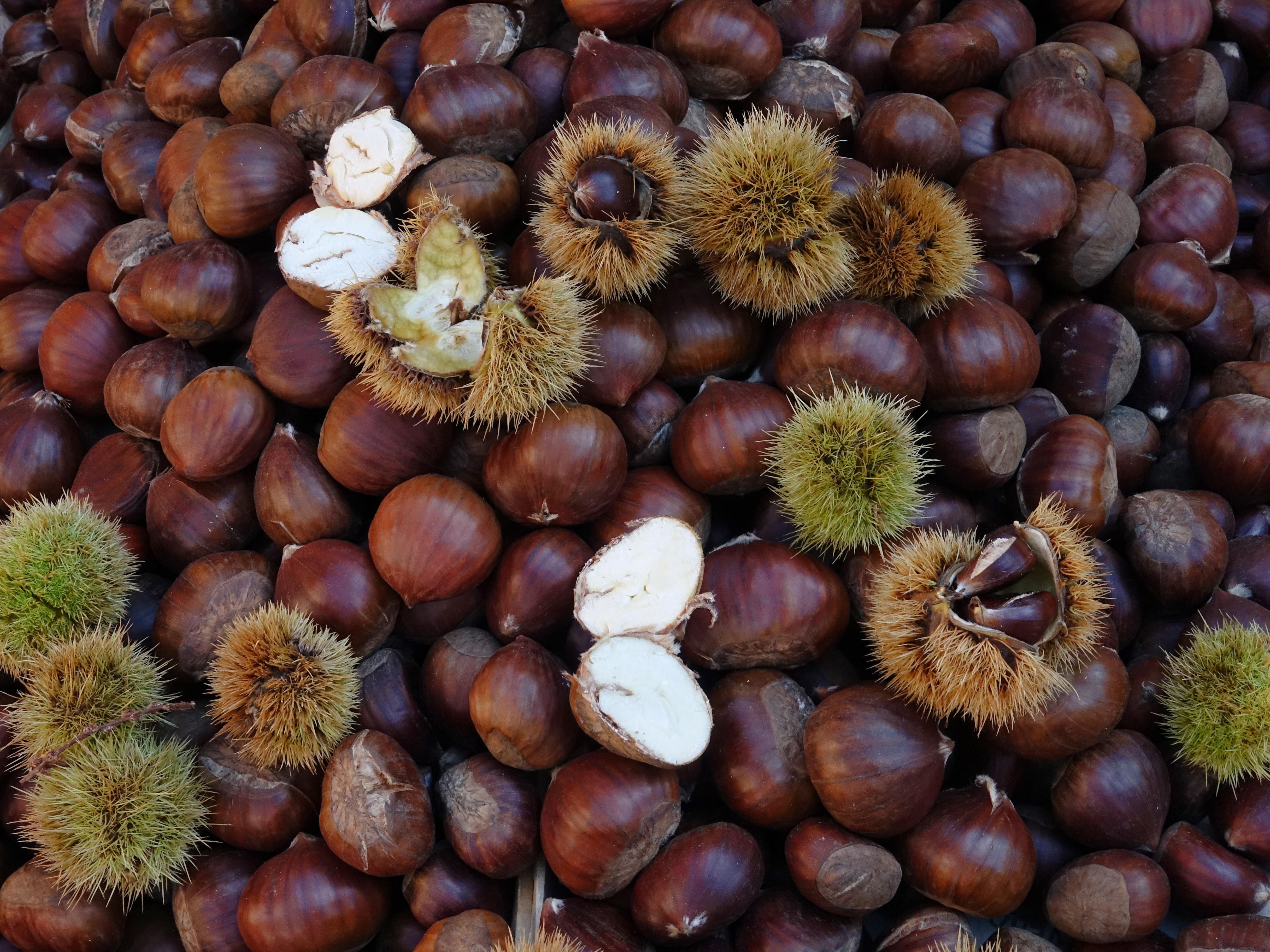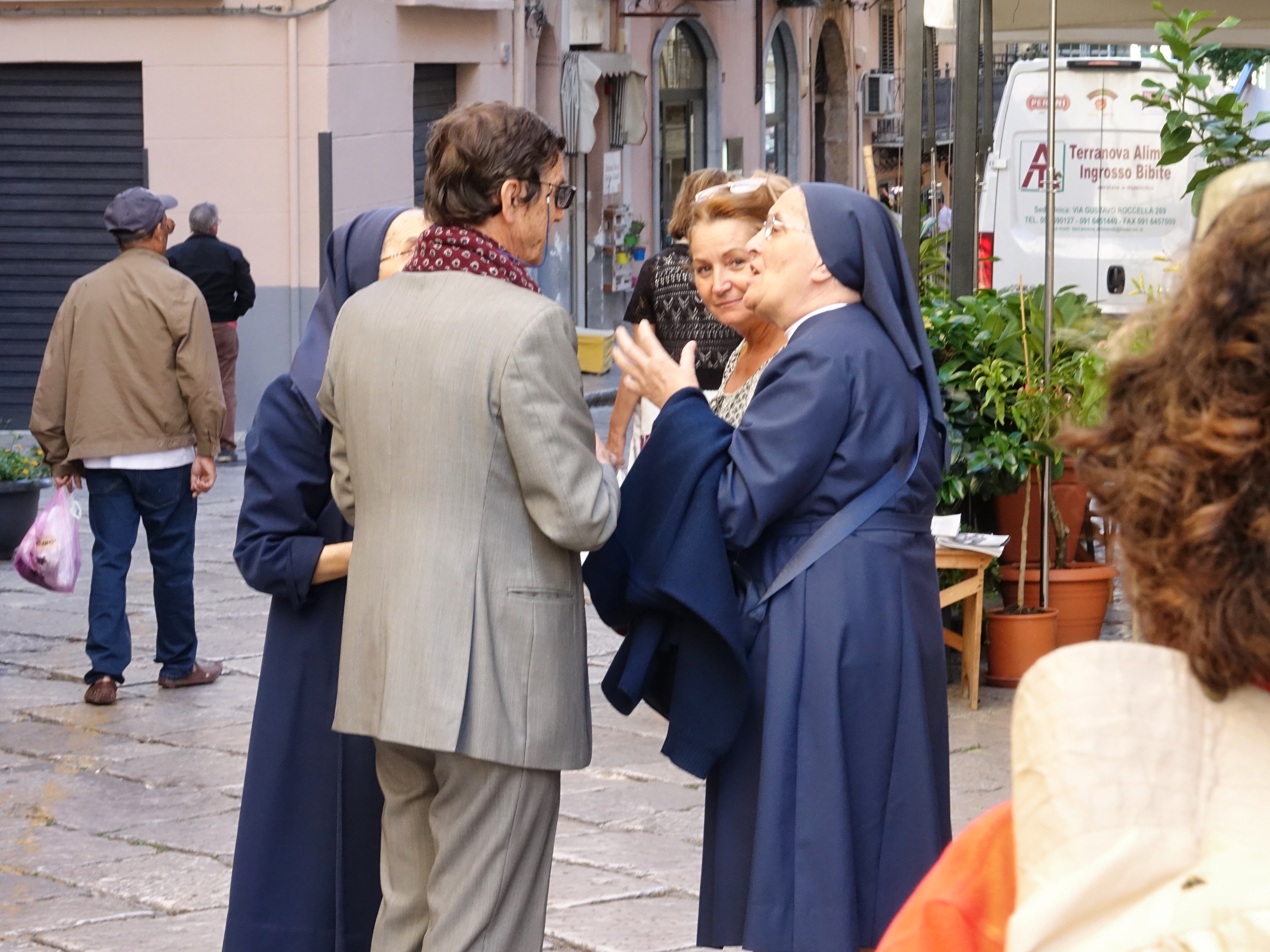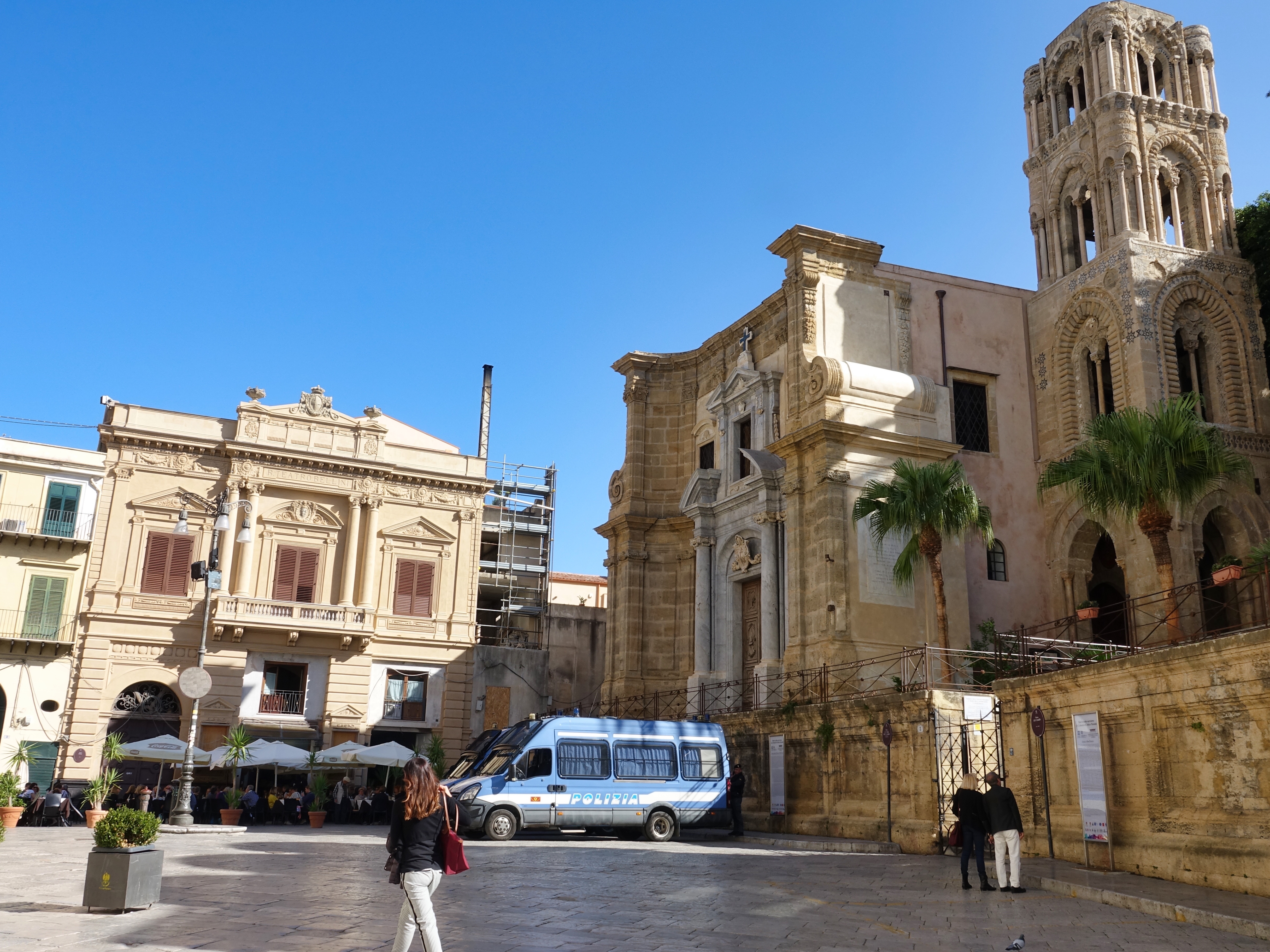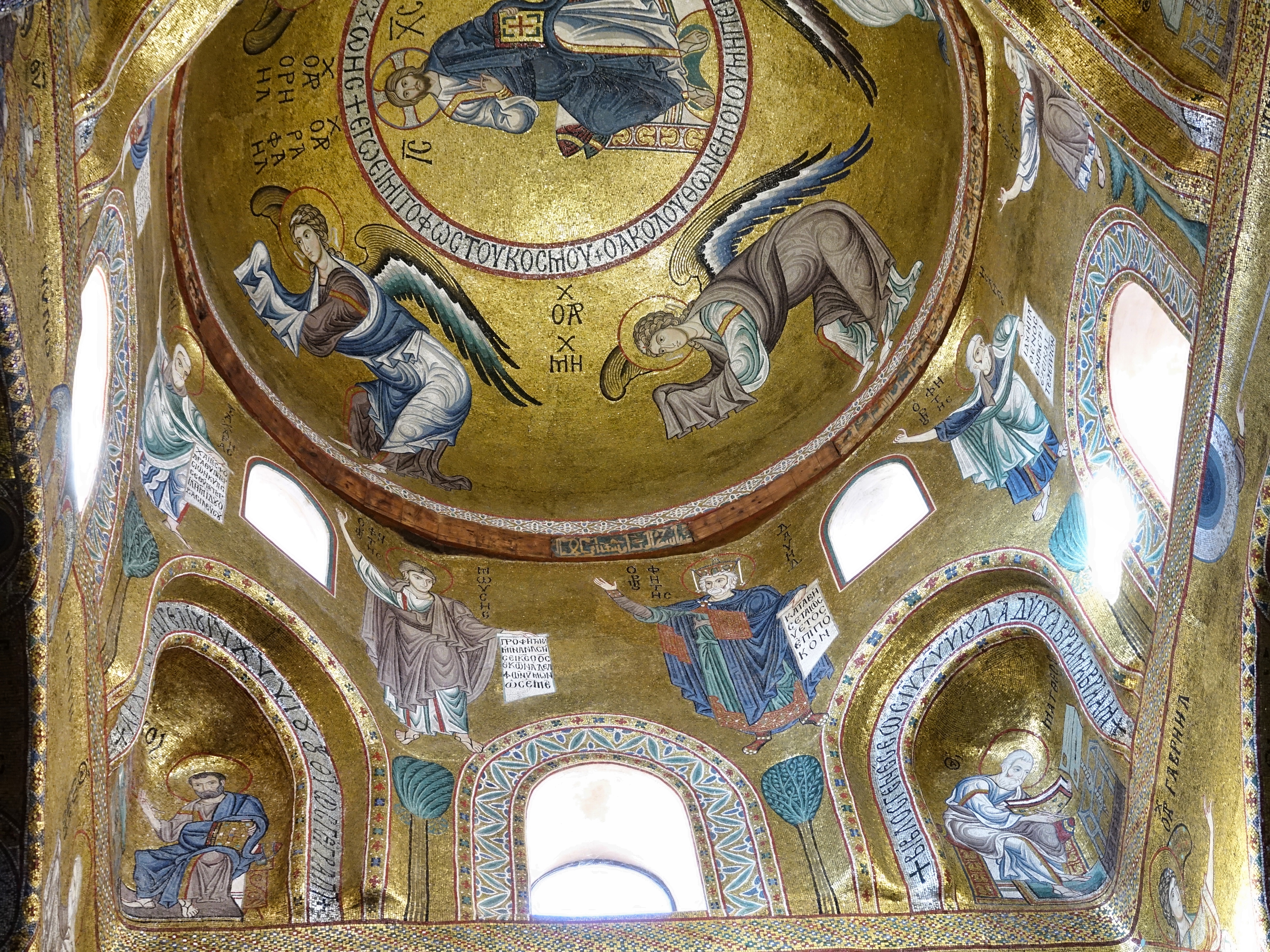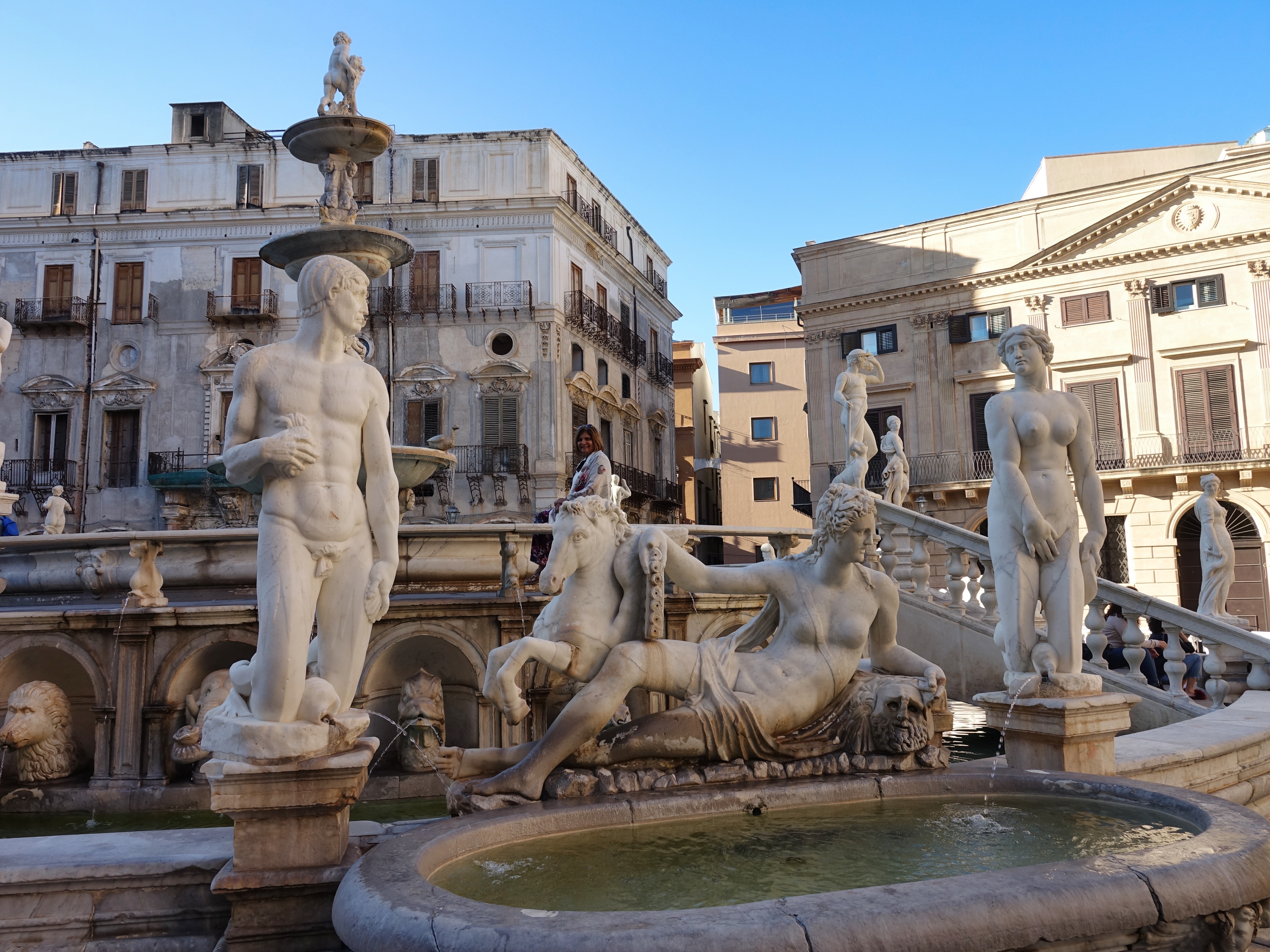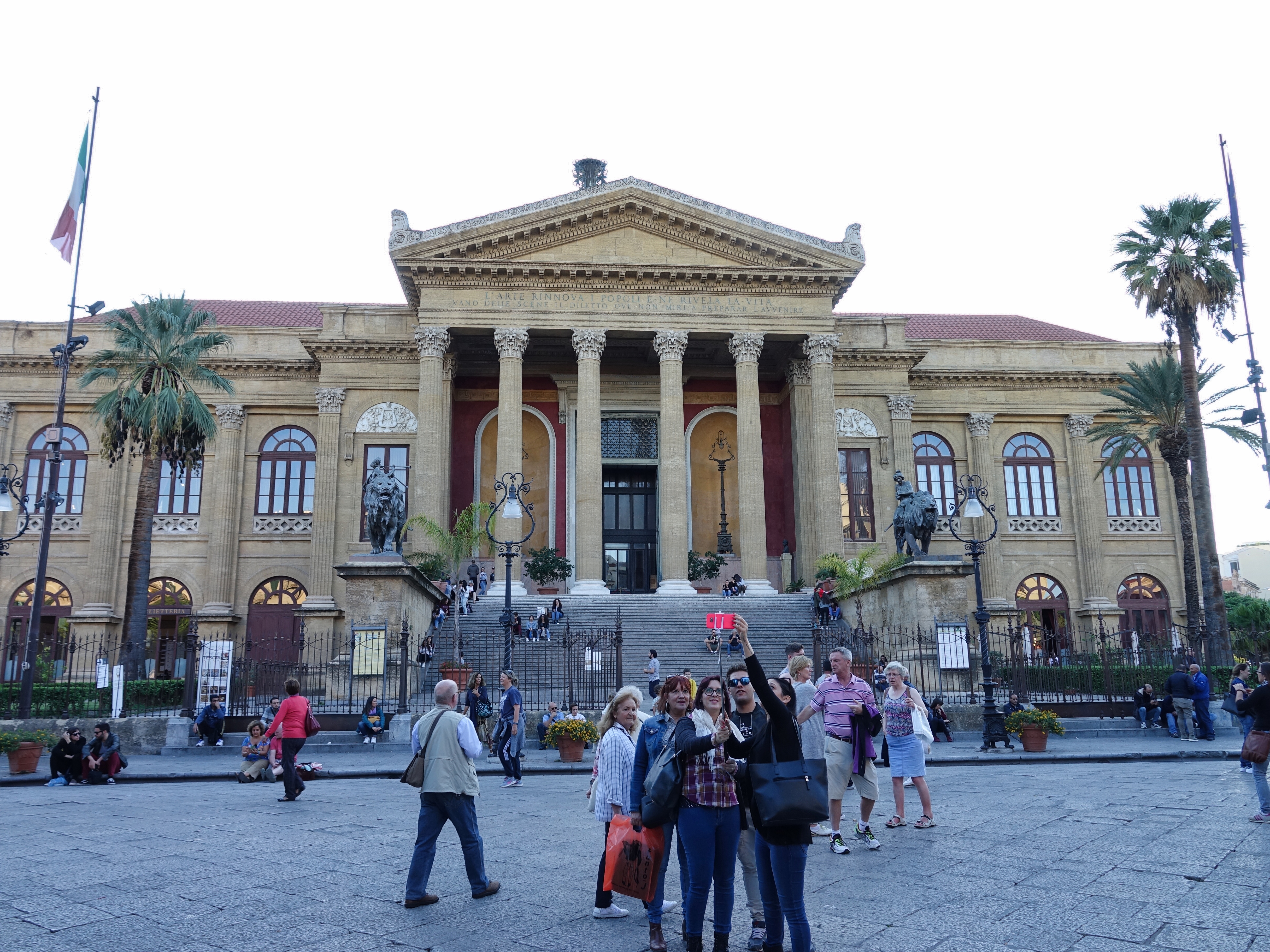 Next day, we decided to drive and spend the day in Cefalu, a popular sea-side town with a good beach, about an hour's drive away. On the way, we stopped at Caccamo; where Maria, our B&B owner, had told us was an impressive castle.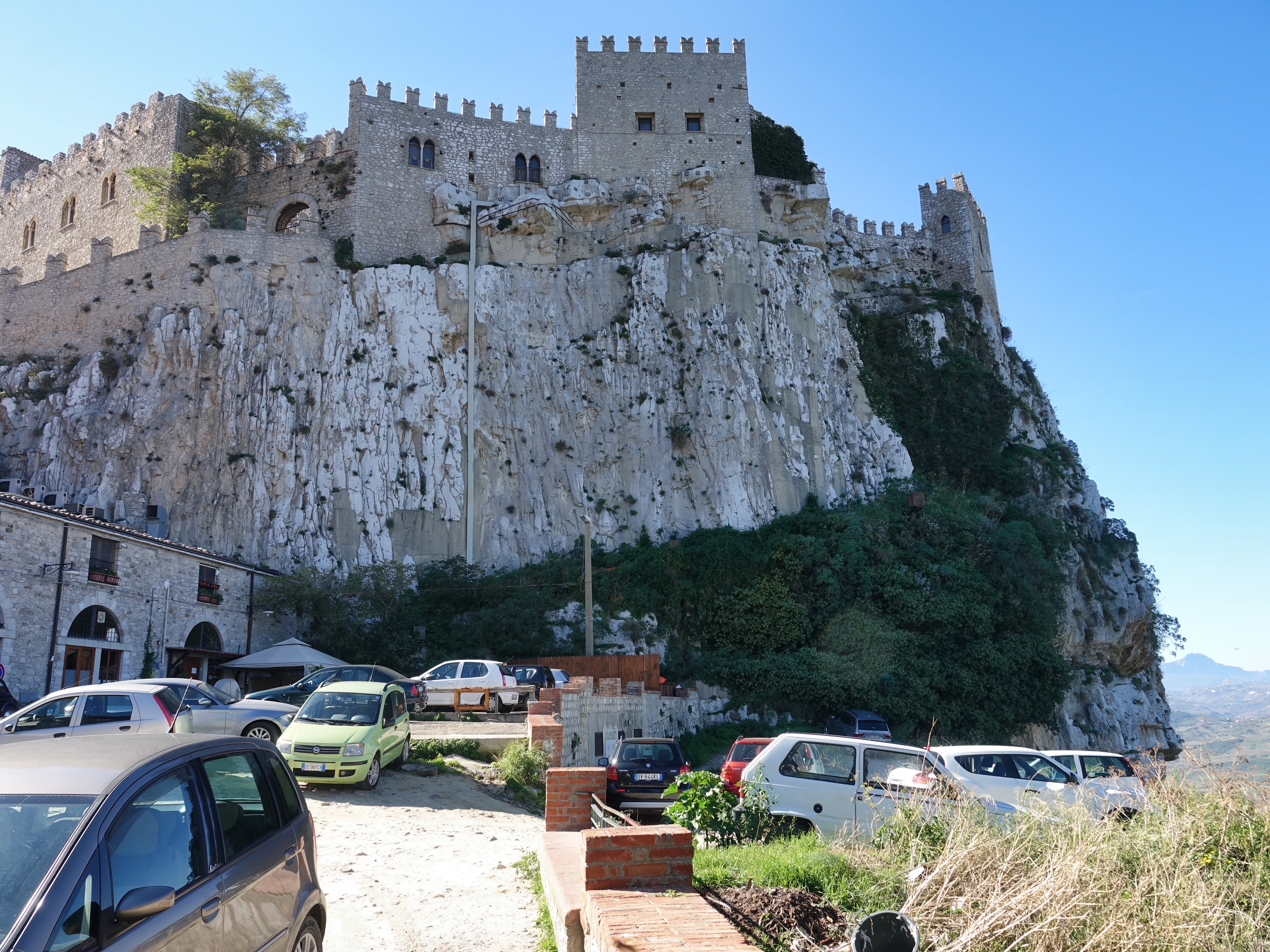 Below the castle at bottom left of the picture above, was the granary and stables of the castle; which is now a restaurant (Castellano); where we stopped for lunch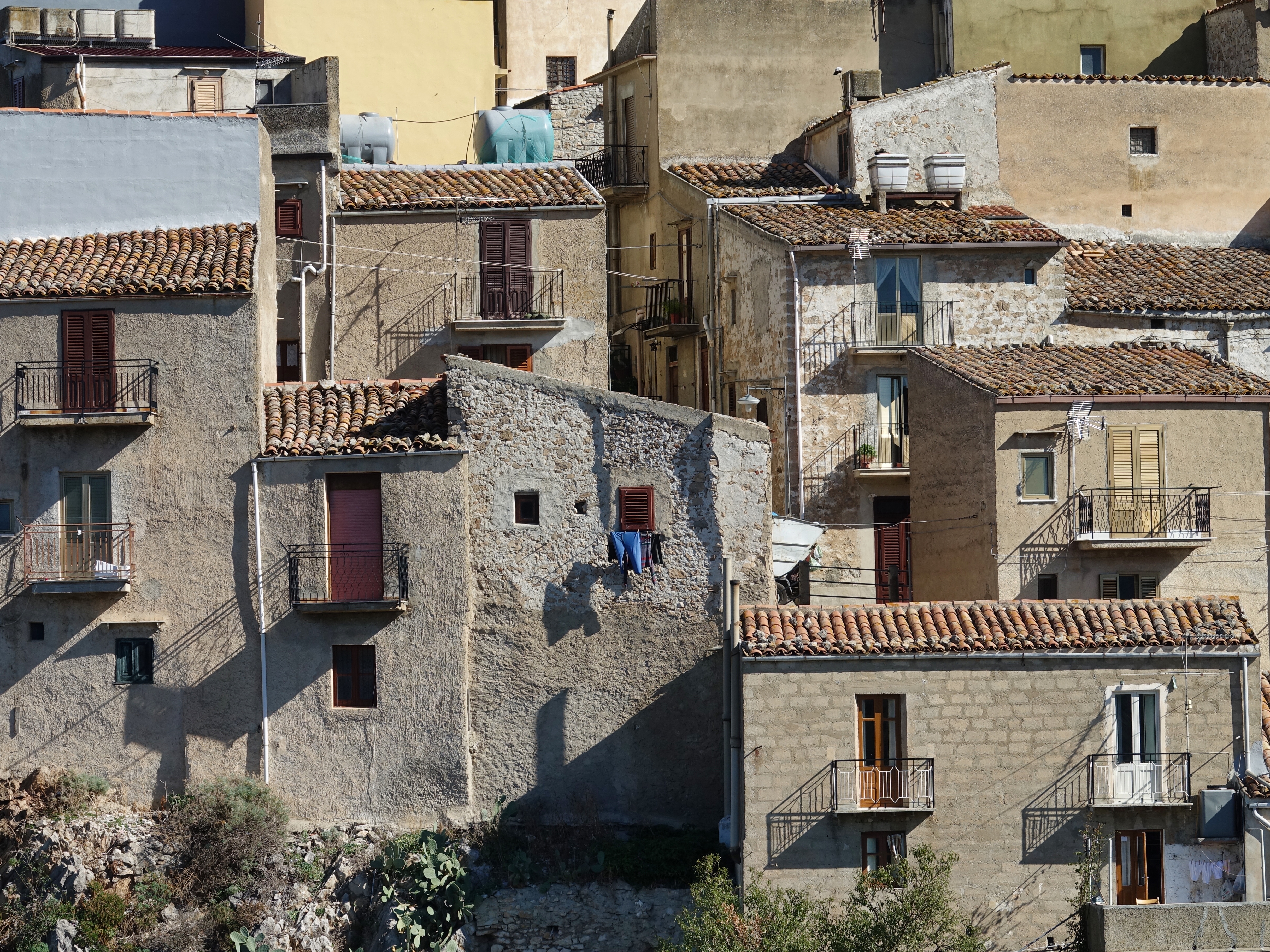 We then drove to Cefalu; some scenes of Cefalu town below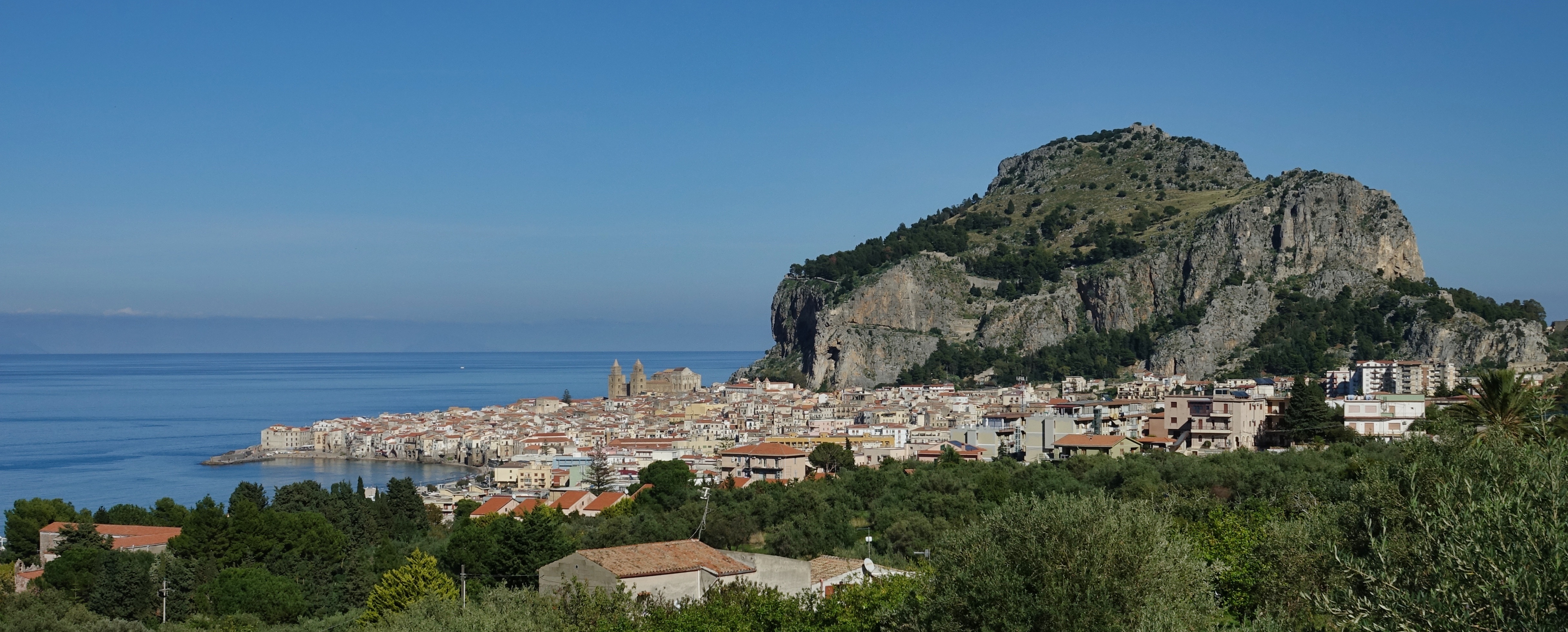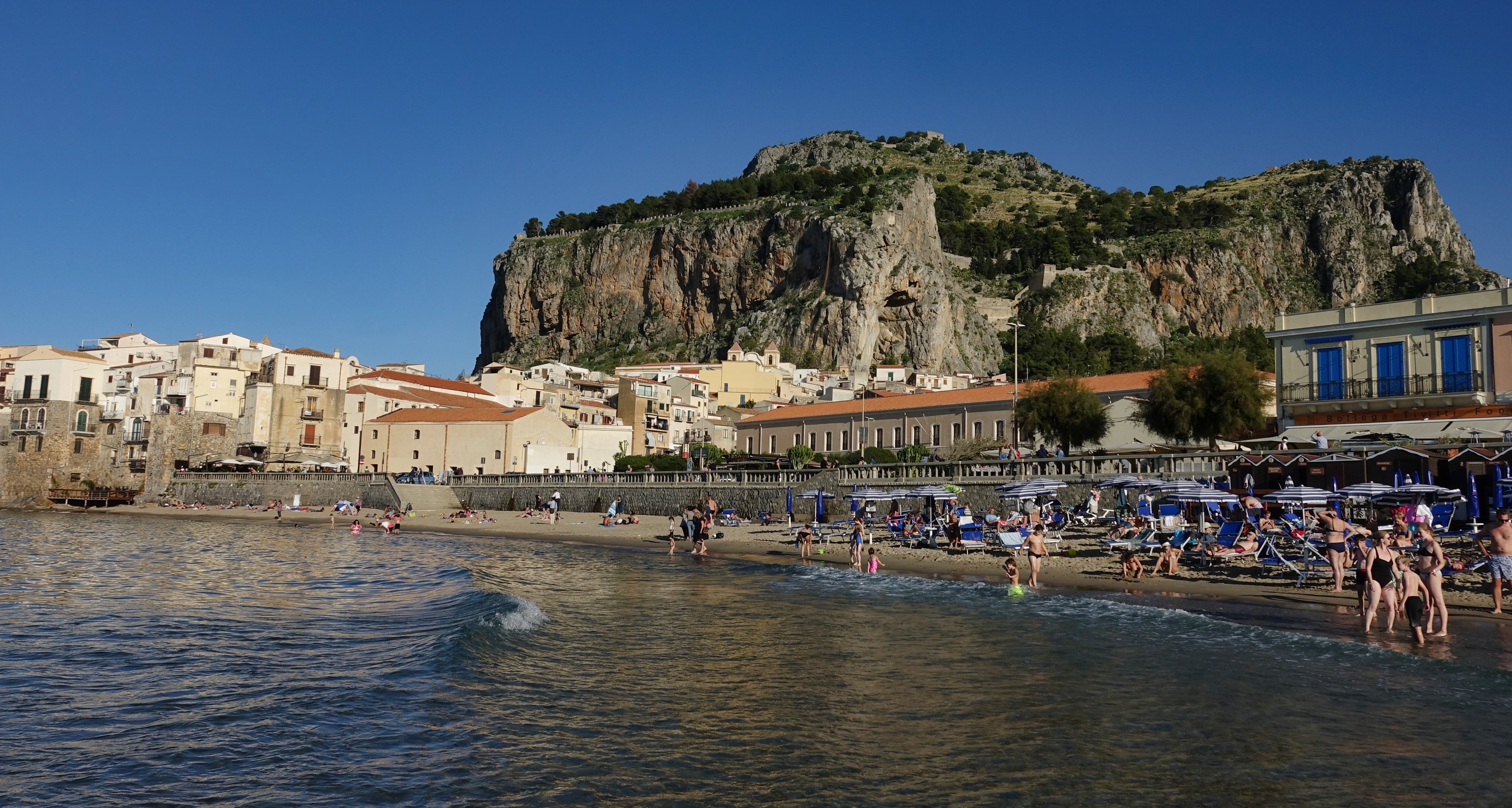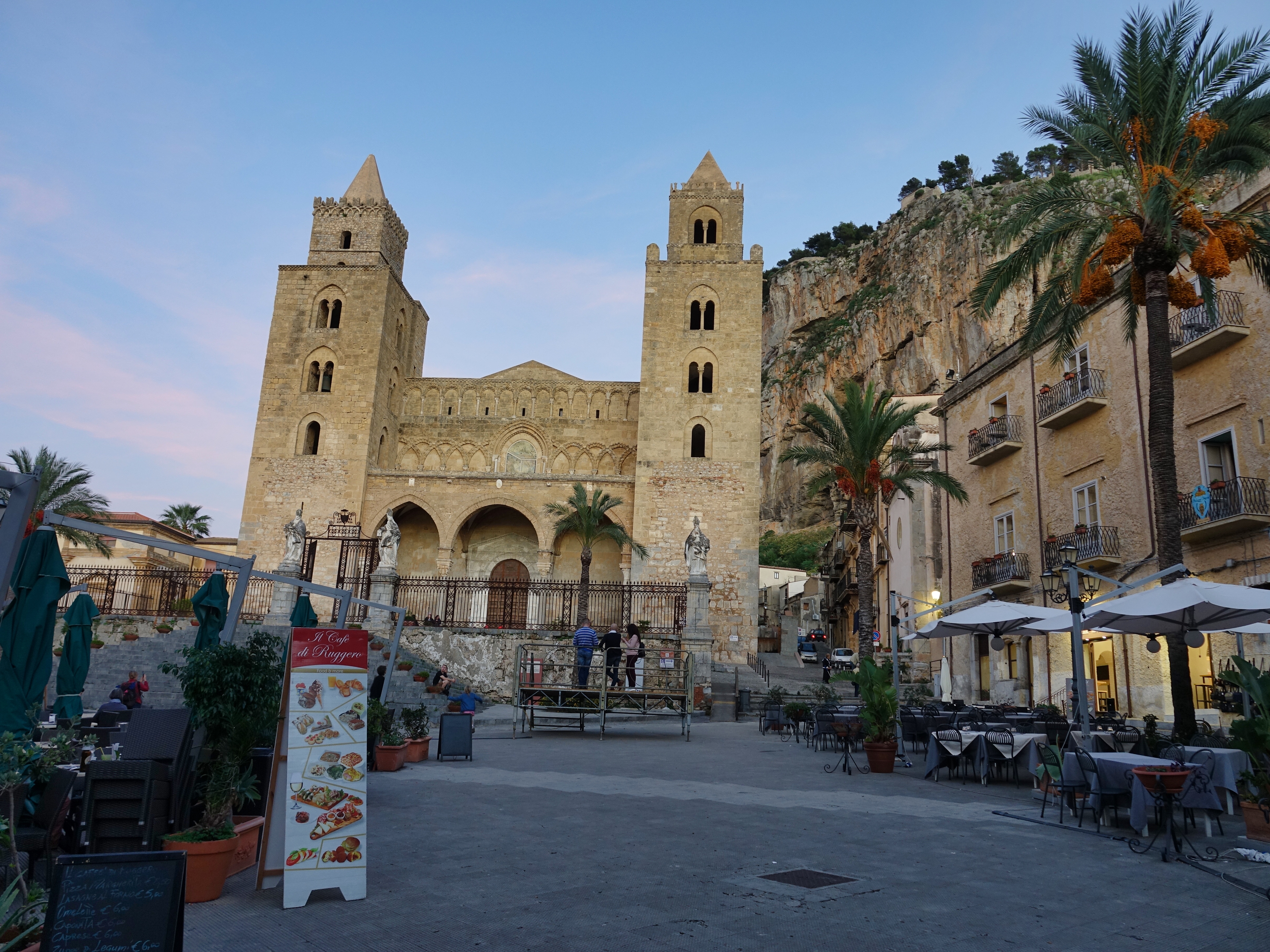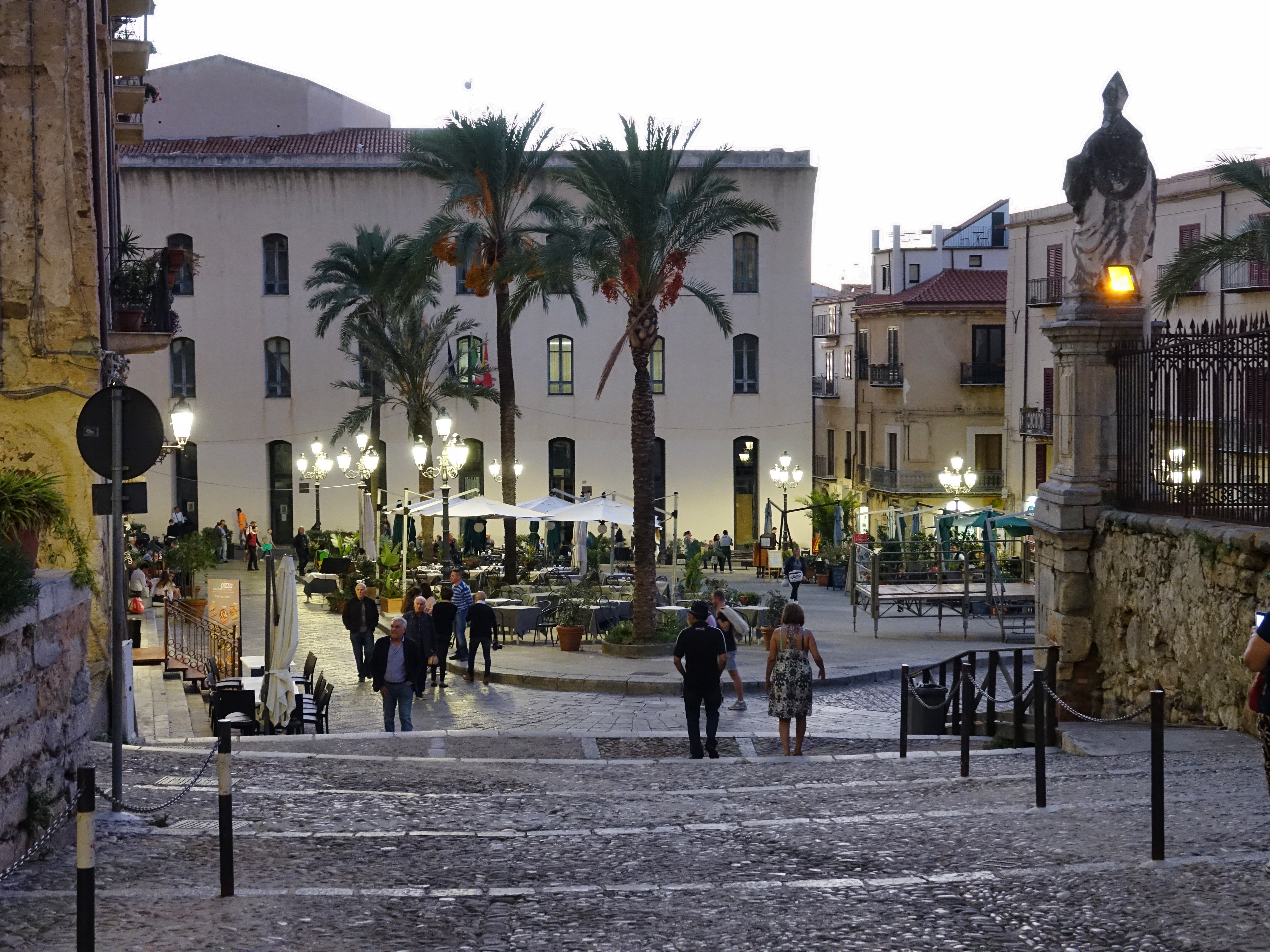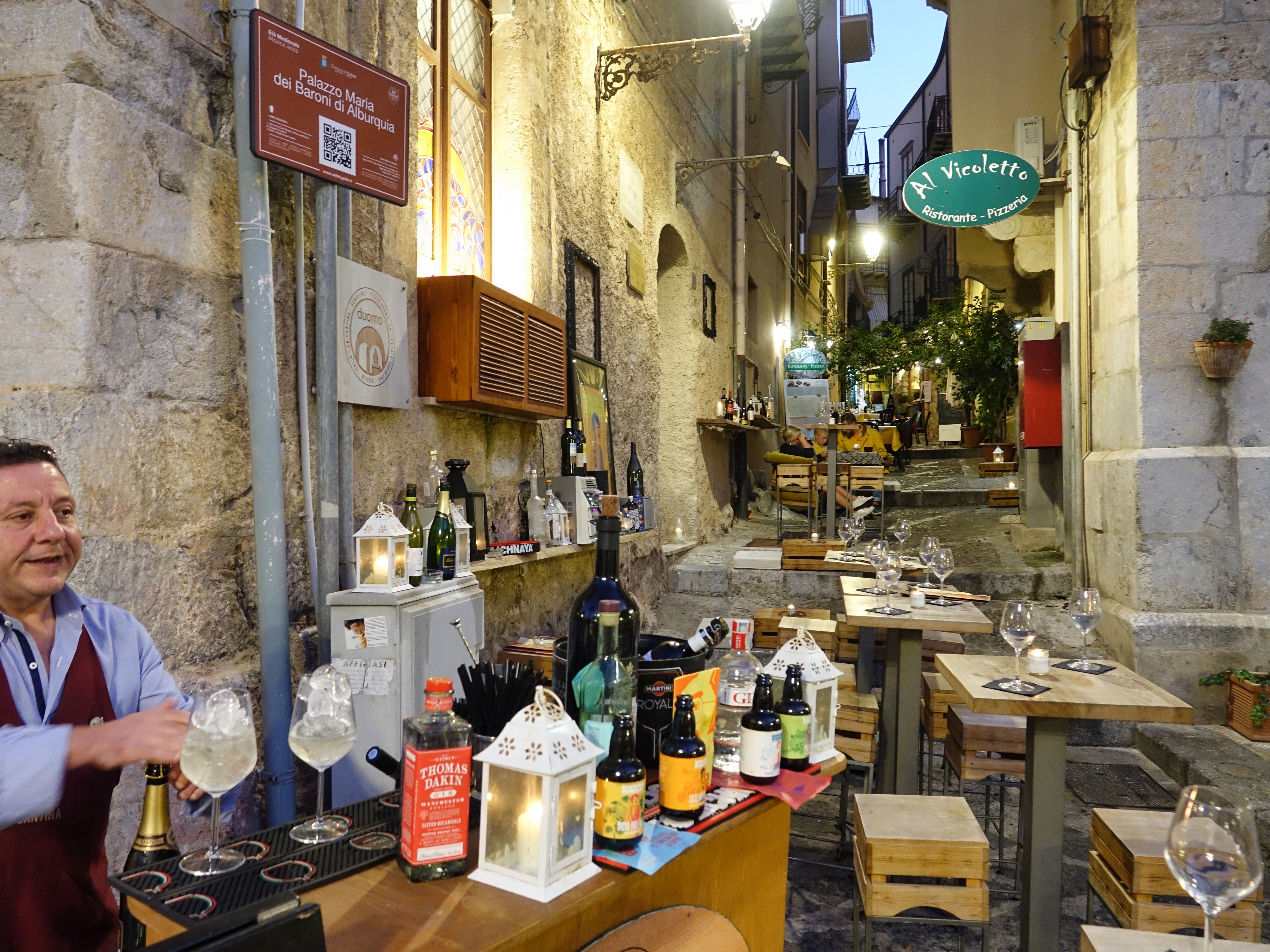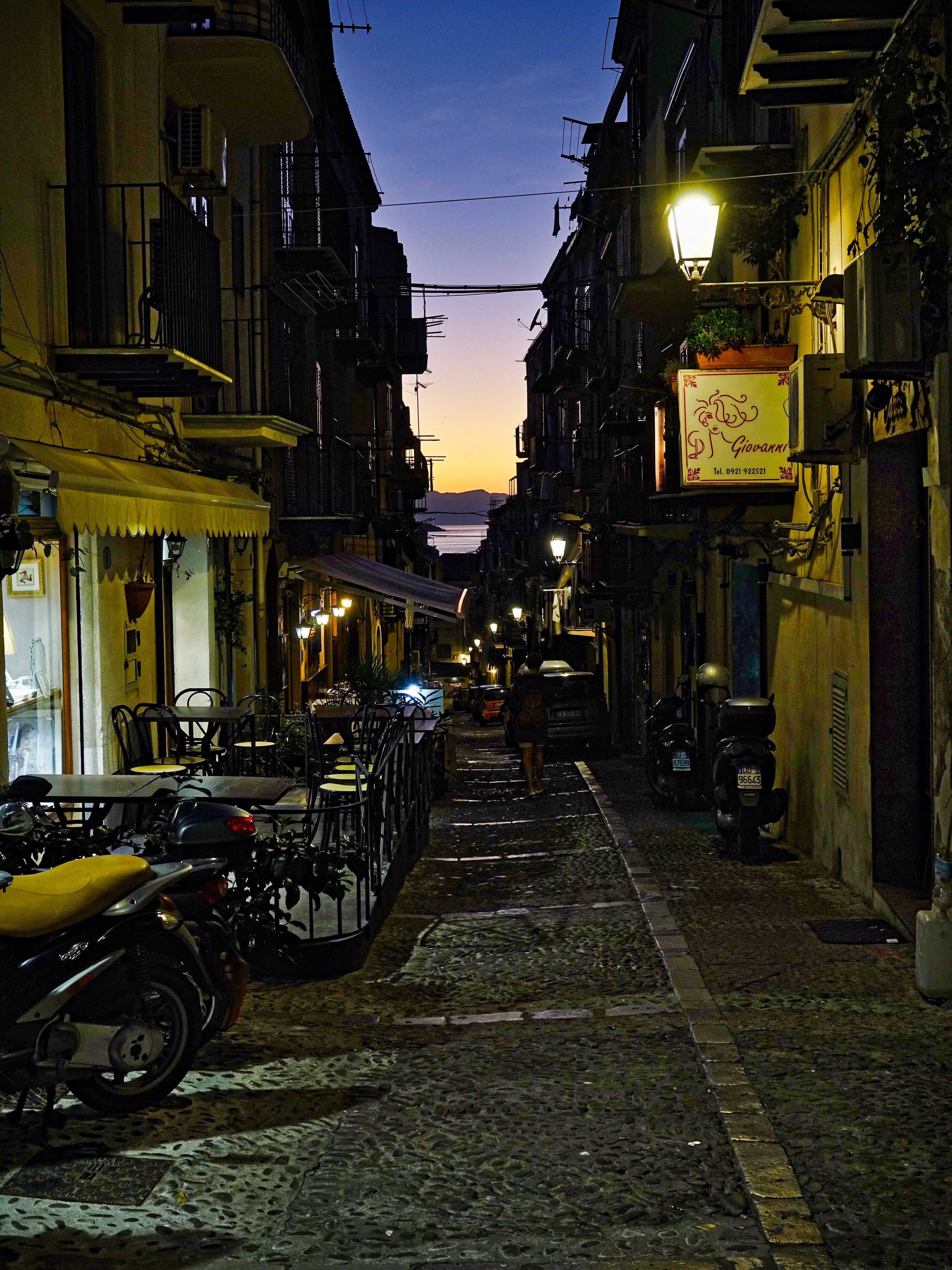 Drove back to Monreale from Cefalu to our last night at our B&B. Then back to good old DFW.
All in all, Sicily was great; well worth it and recommended.
The fresh foods, seafood, wines, nice friendly locals, great scenery, ocean, mountains etc and low cost was well worth it. Driving distances are short, so it is easy to get around the island like we did below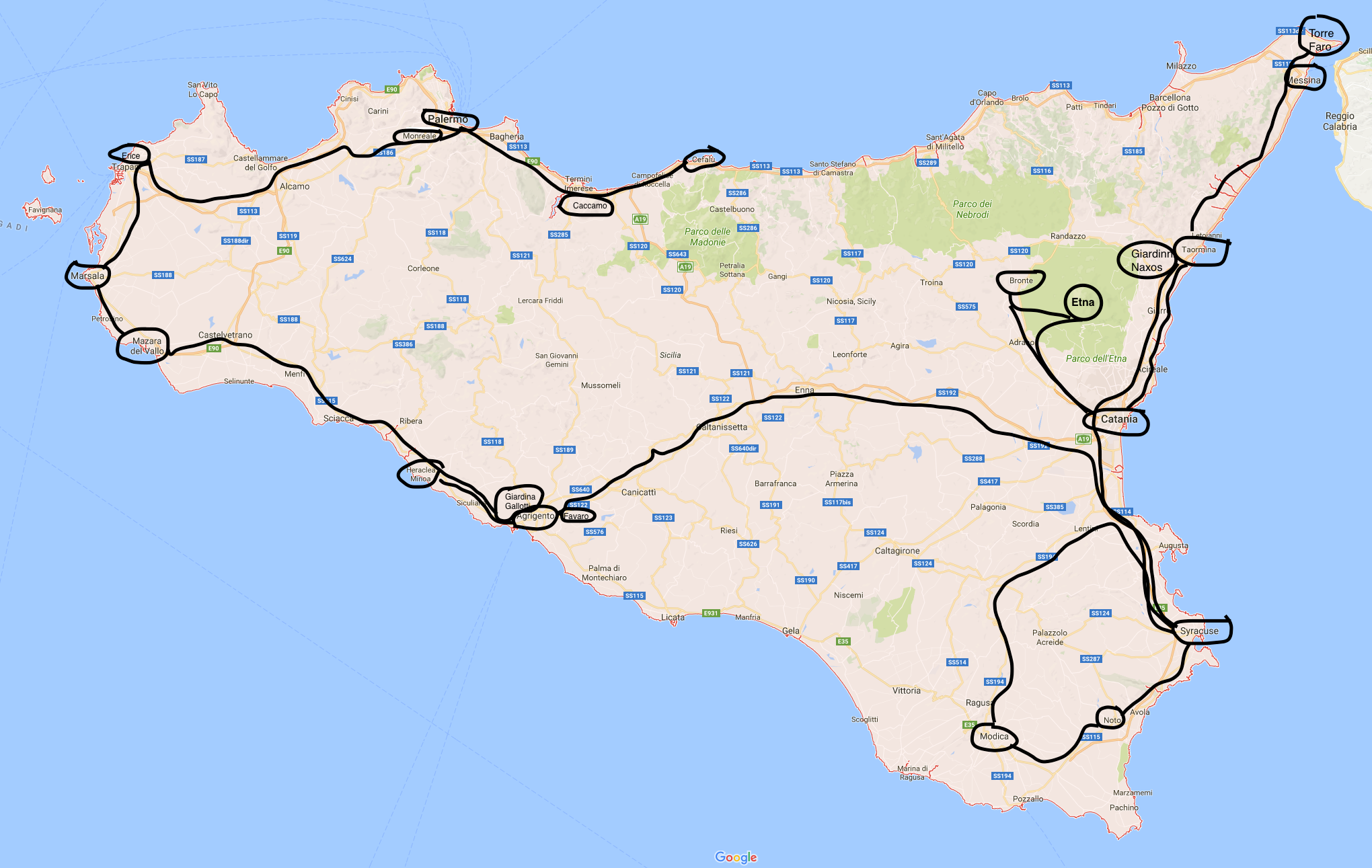 This entry was posted in
Europe
,
Italy
,
Sicily Oct 2017