Sidon and Tyre
After leaving Jezzine in the Chouf Mountains we drove east on a nice road to Sidon, on the Mediterranean Sea.
About Sidon
Sidon is the 3rd largest city in Lebanon, and claims to be one of the first Phoenician cities built, and like most other such cities in Lebanon, suffered a lot of conquerors including Alexander the Great, Assyrians, Babylonians, Egyptians, Persians, Greeks, Romans, Crusaders, Saracens, Mongols, Ottoman Turks, and finally the British & French. Sidon is locally known as Saida, a Syrian-Aramaic name meaning fishing town.
We had called and booked at a local B&B at the Latin Church, in the ancient old town souk; another use of a convent by the church to generate some revenue. Katia, the caretaker, told us to park by the Khan el Franj (literally the Caravanserai of the French; built by Emir Fakhreddine in the 17th century to accommodate French merchants and goods in order to develop trade with Europe).
The GPS took us to the Khan el Franj and we found side street parking; so we parked and walked into the souk as directed and found the entrance to the accommodations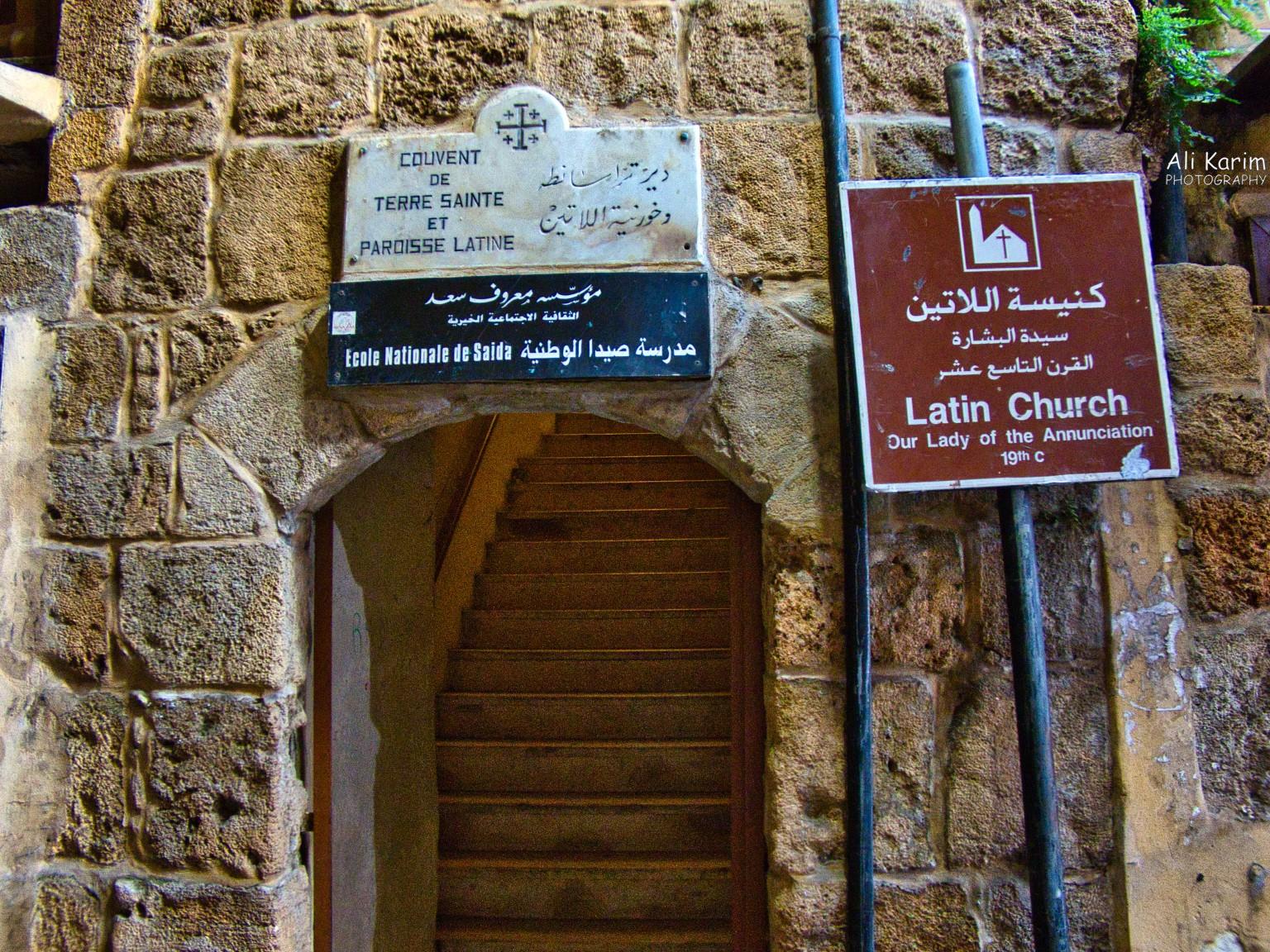 The "doorbell" was a rope that pulled on a traditional bell inside the convent area. Katia came and let us in and showed us our room. Very basic, with private bathroom, but no AC and no internet 🙁 ; but cheap at $35 per night 🙂 ; including breakfast at Katia's café that she ran in the middle of the old souk.
Information
Old Souk was basically closed after 3:30 PM
After settling in, we decided to go check out the main attraction of Sidon Castle, since it was 3:30PM and the old souk was basically closed for the day. We went over to the Govt run restaurant nearby which we were informed had internet.
Information
Internet is scarce so prepare beforehand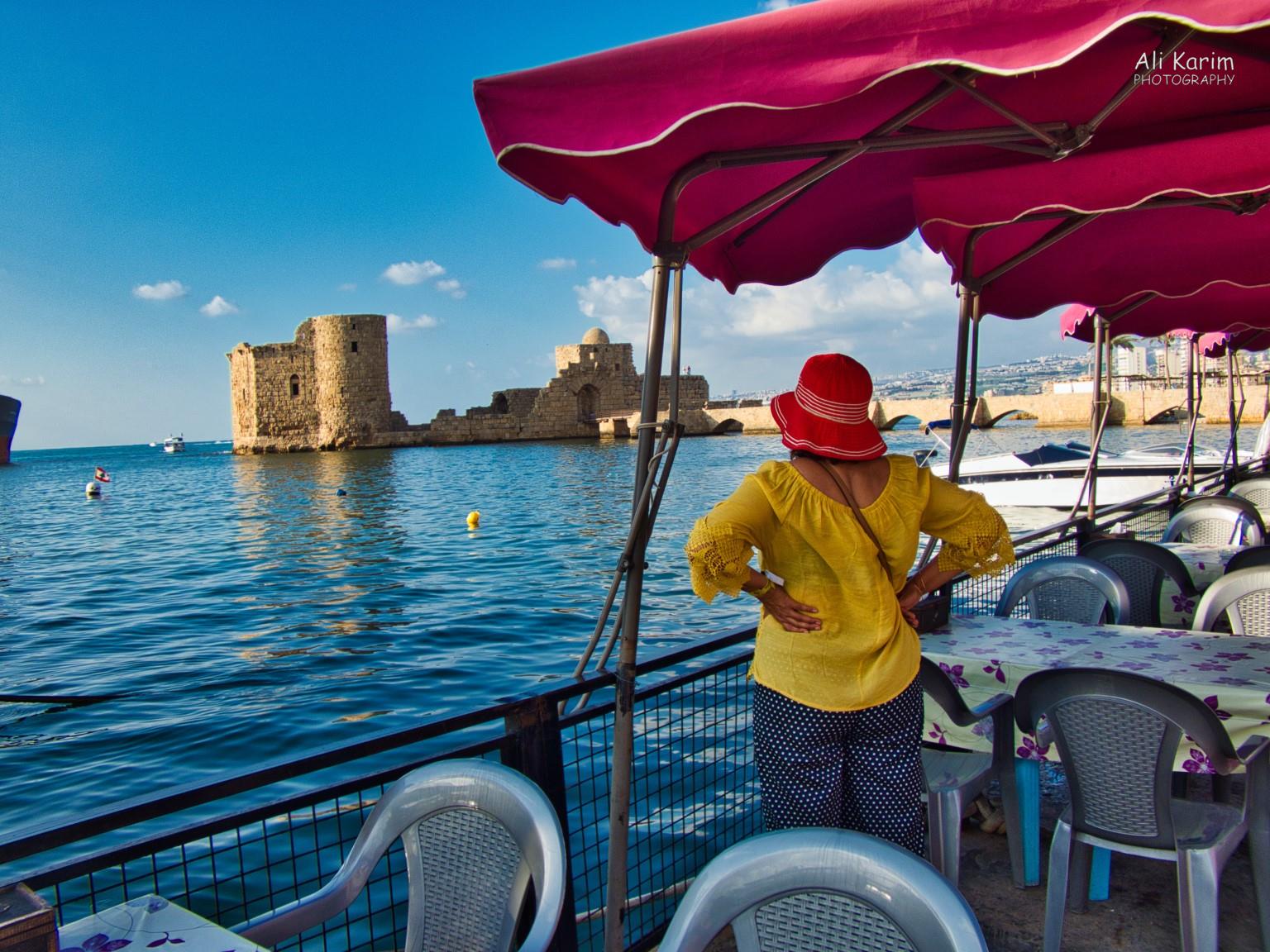 The Govt restaurant was on the waterfront, so it was pleasant, and we ordered a drink and tried their internet. The internet was not very good, so after our drinks, we went over to the Sidon Castle to check it out.
The Sidon Castle was built by the Crusaders in the early 13th century. A small entrance fee was required, and we then crossed over the stone bridge to the castle ruins.
Some views of the castle below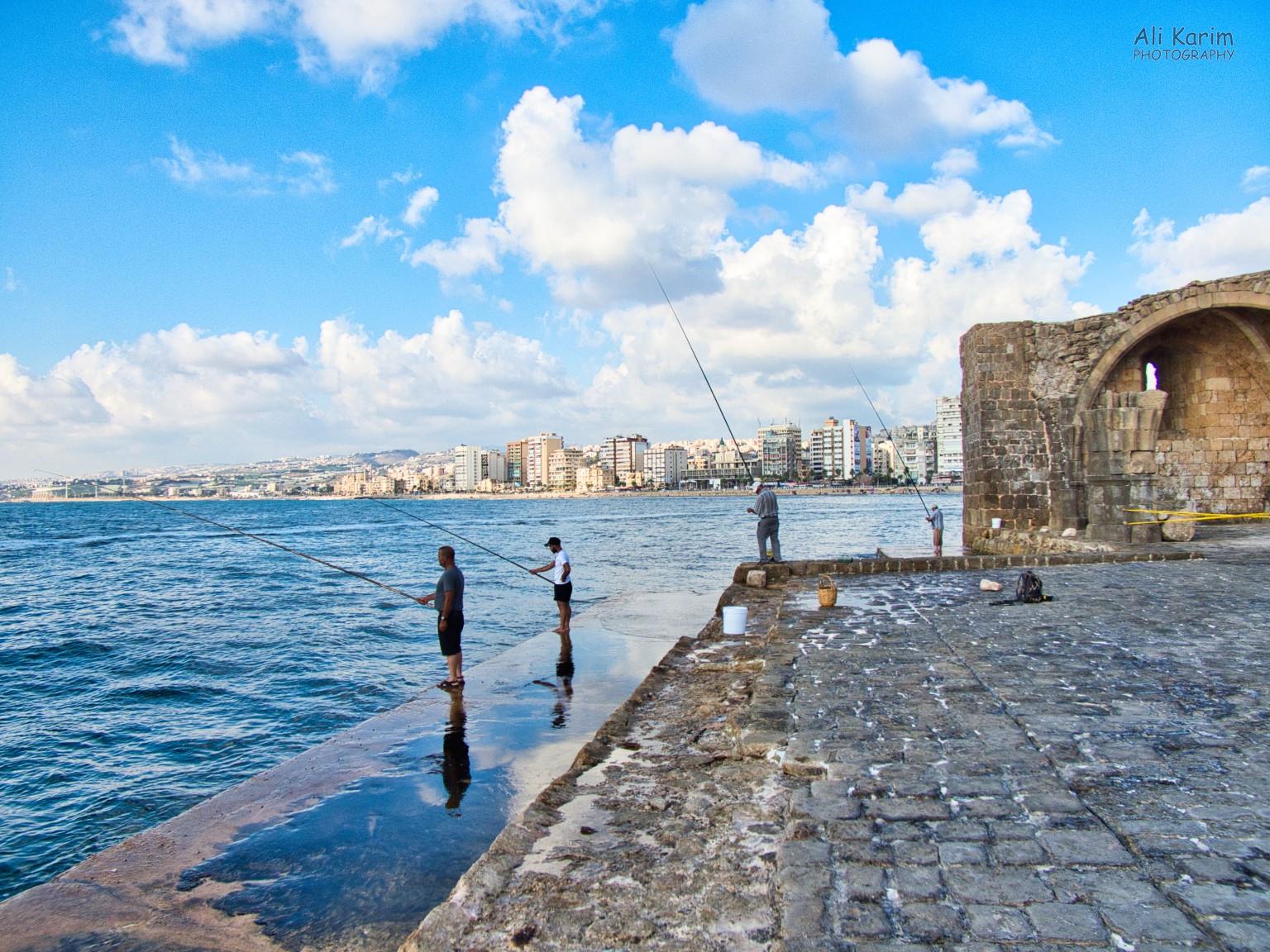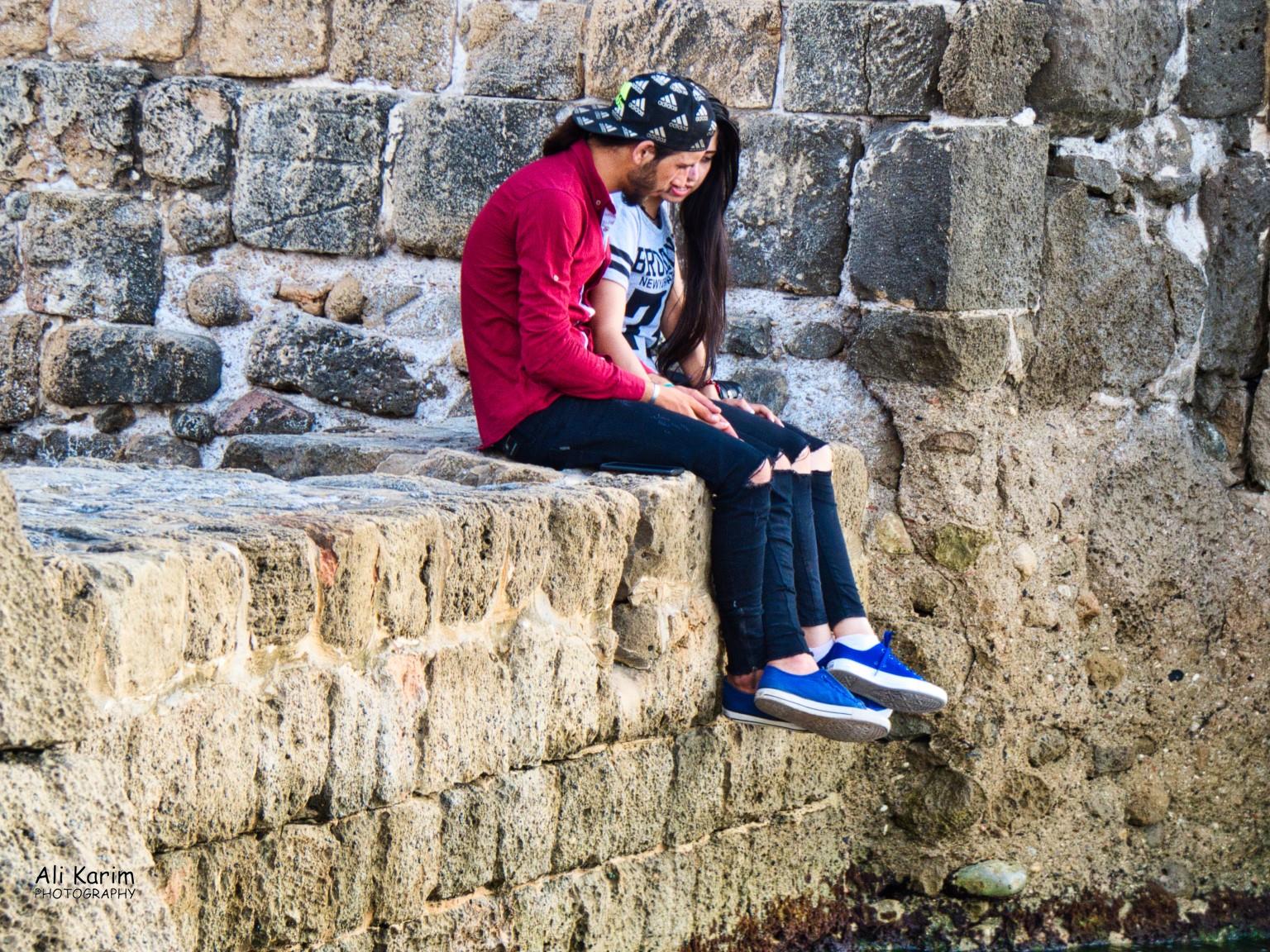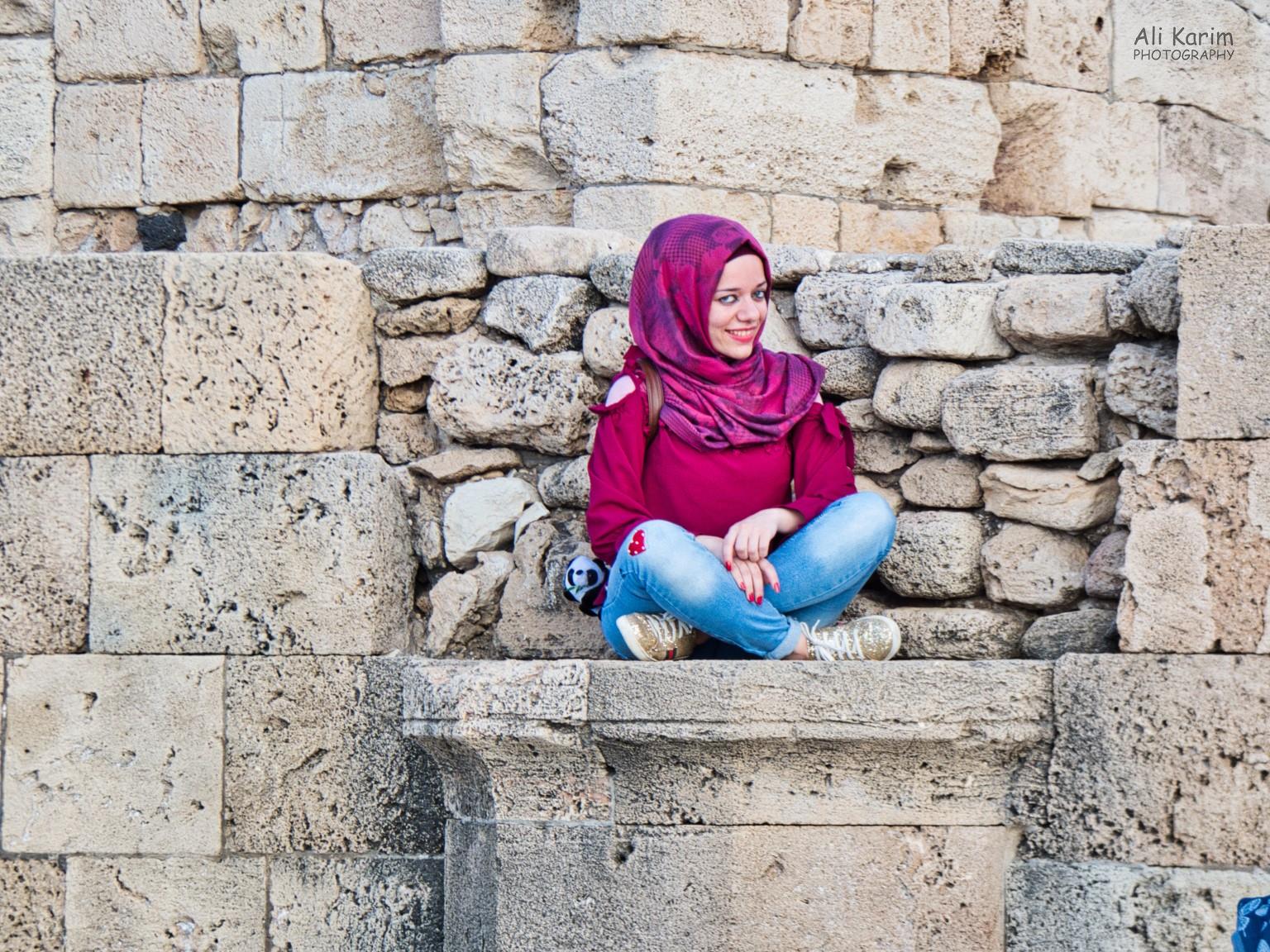 We walked over to an alcove in the castle and there was a nice family, who were friendly and tried to converse with us; but they only spoke Arabic. However, we were able to understand that they were Syrians who had come to Sidon as refugees. They offered and shared with us the food snacks & drinks they had brought with them as a picnic to the castle outing. The snack was like a small mini pizza pita, stuffed with a meat and vegetable filling inside and then baked. Very nice of complete strangers once again.
Lebanon is definitely a very hospitable place.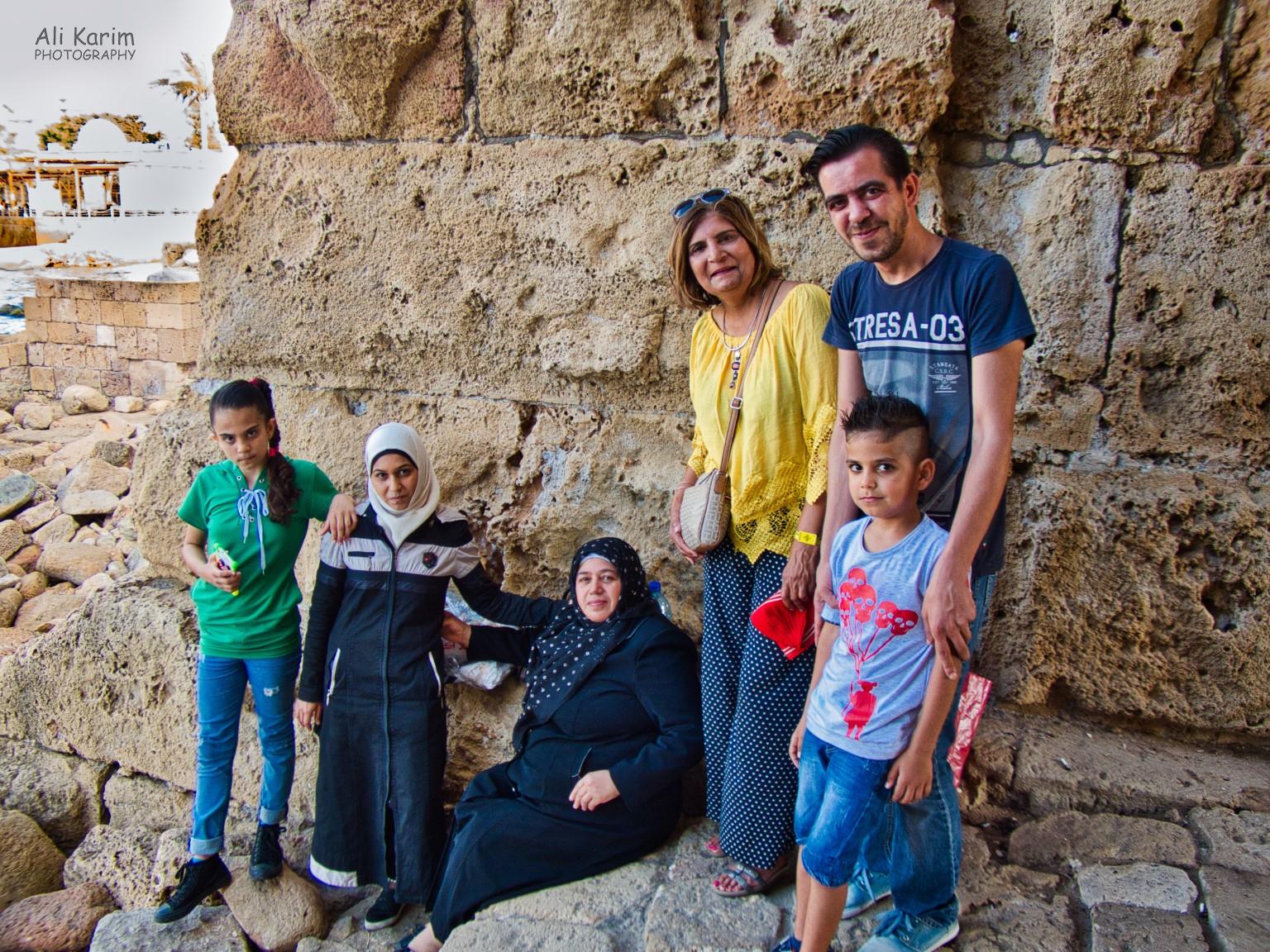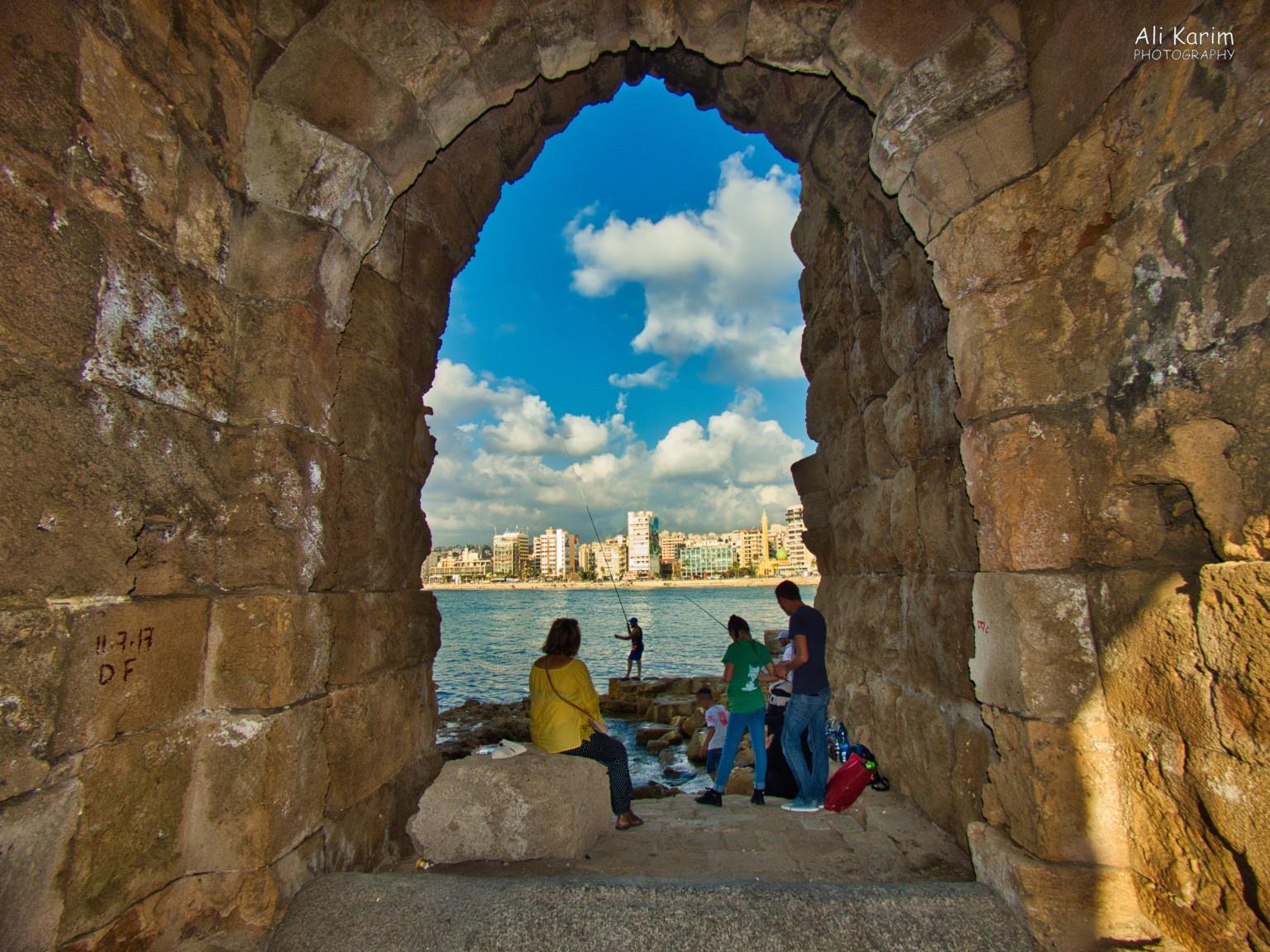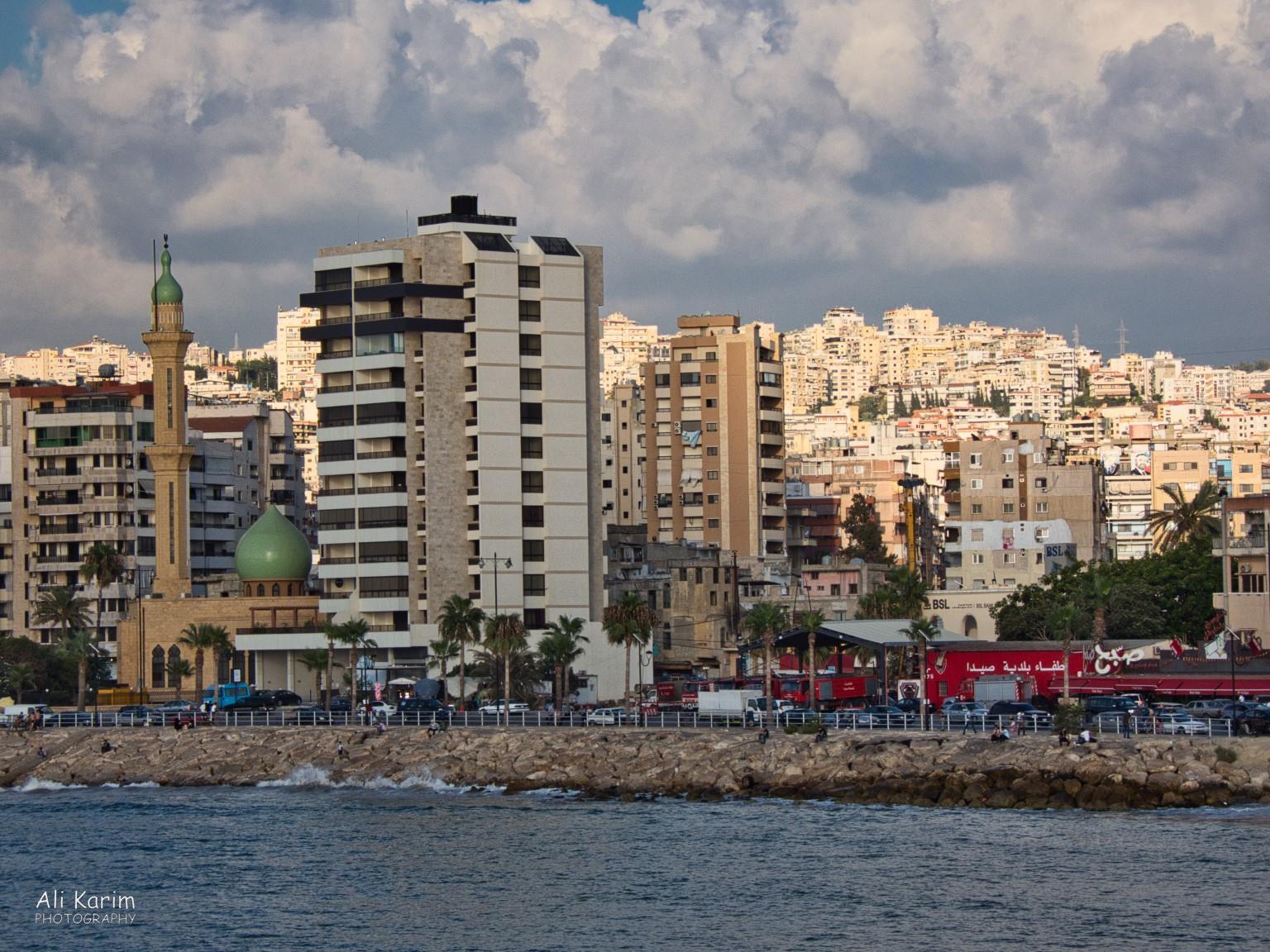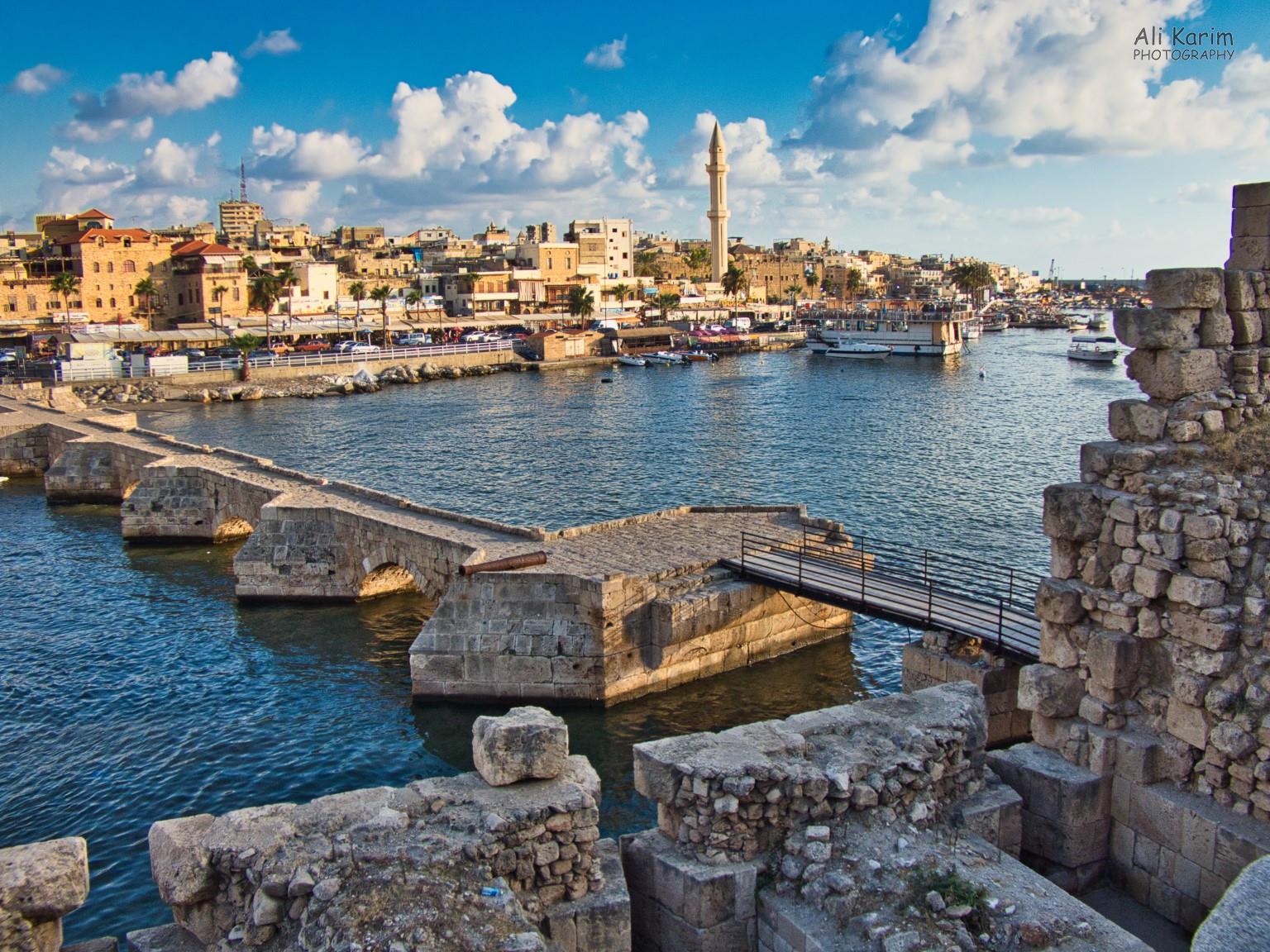 We then went back out, and found a nice restaurant on the waterfront for a dinner of fresh seafood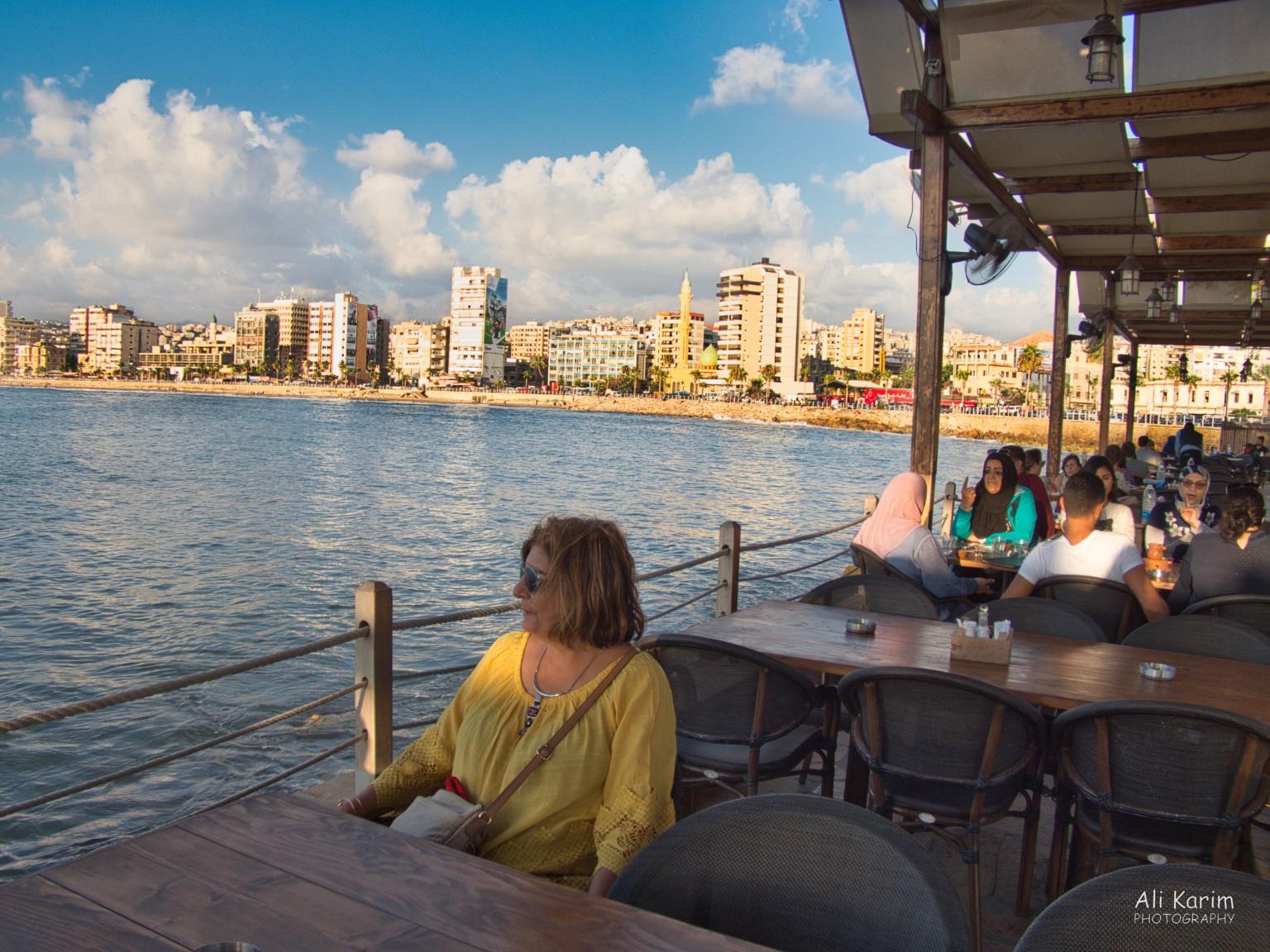 By this time, it was getting sunset.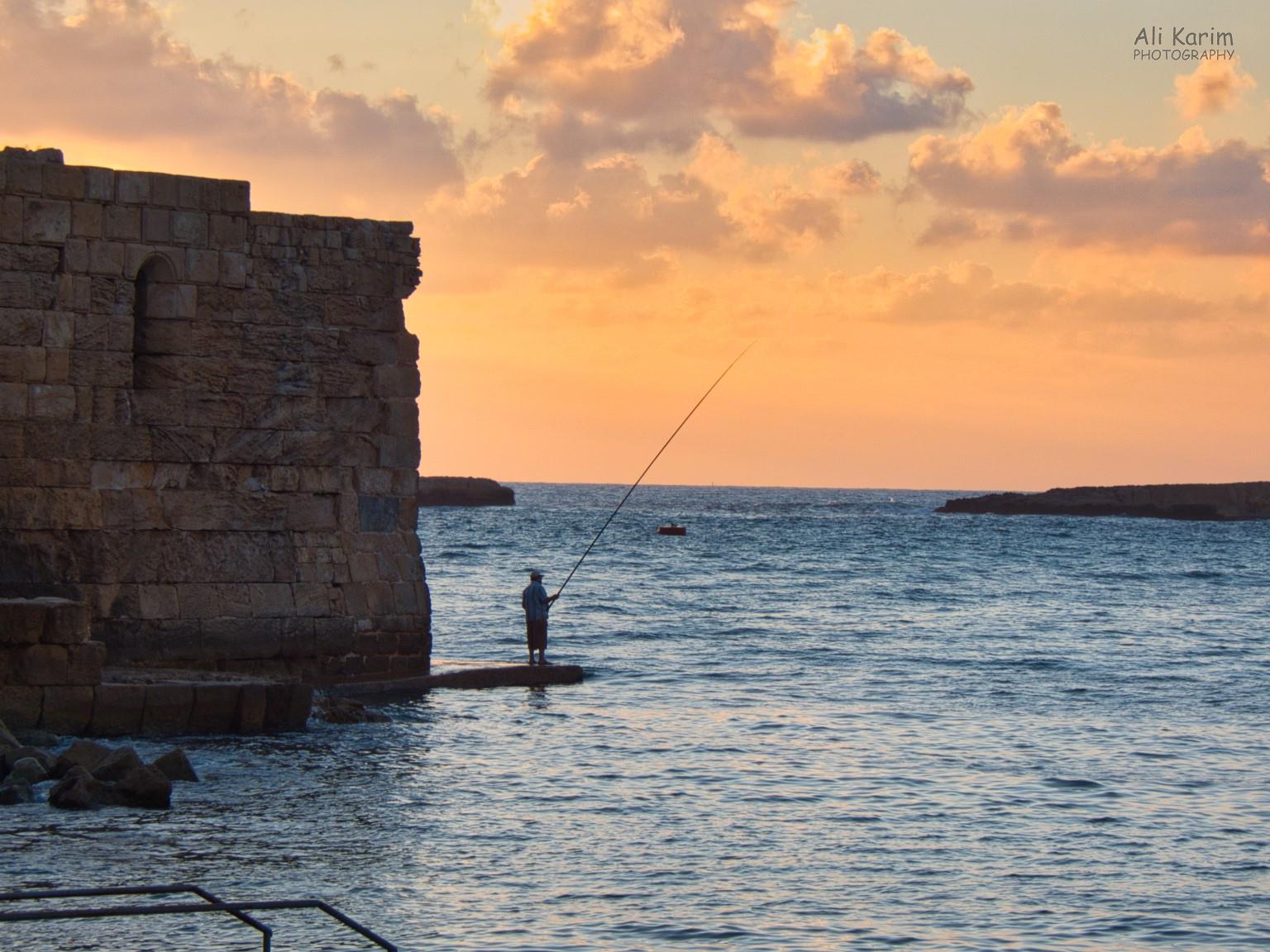 We went back to the car, and decided to drive around a little to check out other areas of Sidon before calling it a day. We drove around the seafront a little and there did not seem to be much night life here, so after dark, we drove back and parked near the Khan el Franj and got out.
The Khan was closed, but there were a couple of soldiers there, guarding the place, presumably security since the Khan was home to a French Cultural Center. One of the soldiers was using a Tasbih (Rosary), and I stopped to admire it as it looked interesting. He showed me the tasbih, and then gestured me to take it. I assured him I did not want it, but he came after us trying to give it to me. I politely thanked him and refused again; and we walked back to the Latin Church to call it a night.
What nice people everywhere; It almost seems like the culture here that if you see something personal you like that belongs to someone else, they want to give it to you; this has happened to us a few times during this trip, and it is very pleasant and refreshing behavior of complete strangers.
We did not get restful sleep at night, as it was warm and humid, and though there was a breeze and fans, the open windows meant we could hear the night-time Adhan (calls to prayers) from the nearby mosques. Next morning, we got up and went to find Katia's café for breakfast. Most of the souk was still closed, and just starting to open for the day.
The souk is another very old souk, just like the souk in Tripoli, and was a warren of narrow alleys with shops all around. This was again, not touristed at all, which was refreshing. For breakfast, we were served Manouche and tea. The Manouche was being baked in a bakery in the basement across the alleyway from Katia's café. She uses this bakery as it uses whole wheat flour that she prefers.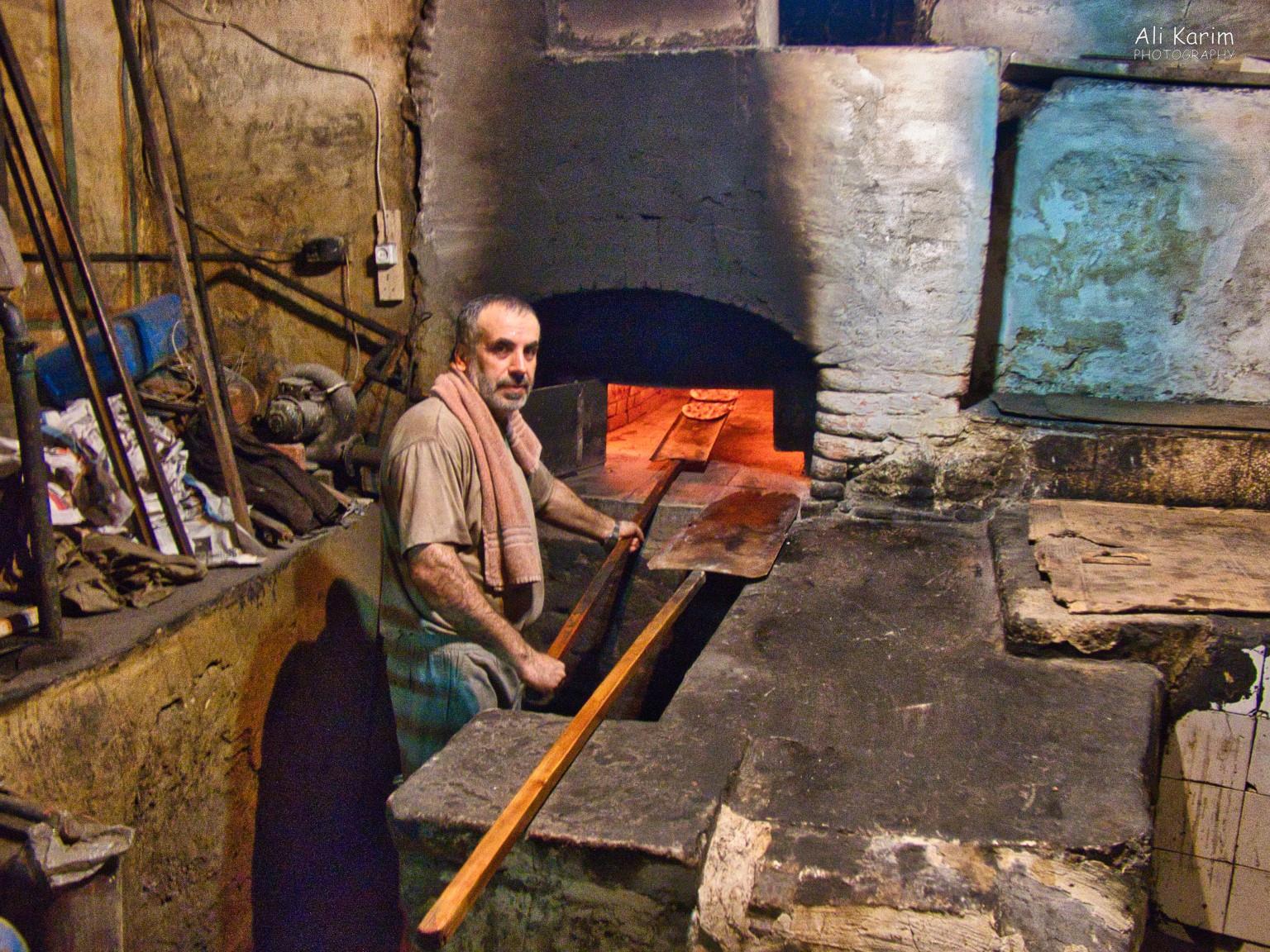 From here, we decide to head to Tyre for the day. Tyre is another city about 25 miles south of Sidon. It has similar origins and history as Sidon, and was also a port city for the Phoenicians. Tyre's local name was Sour. The waterfront here was very nice.
Some scenes below from Tyre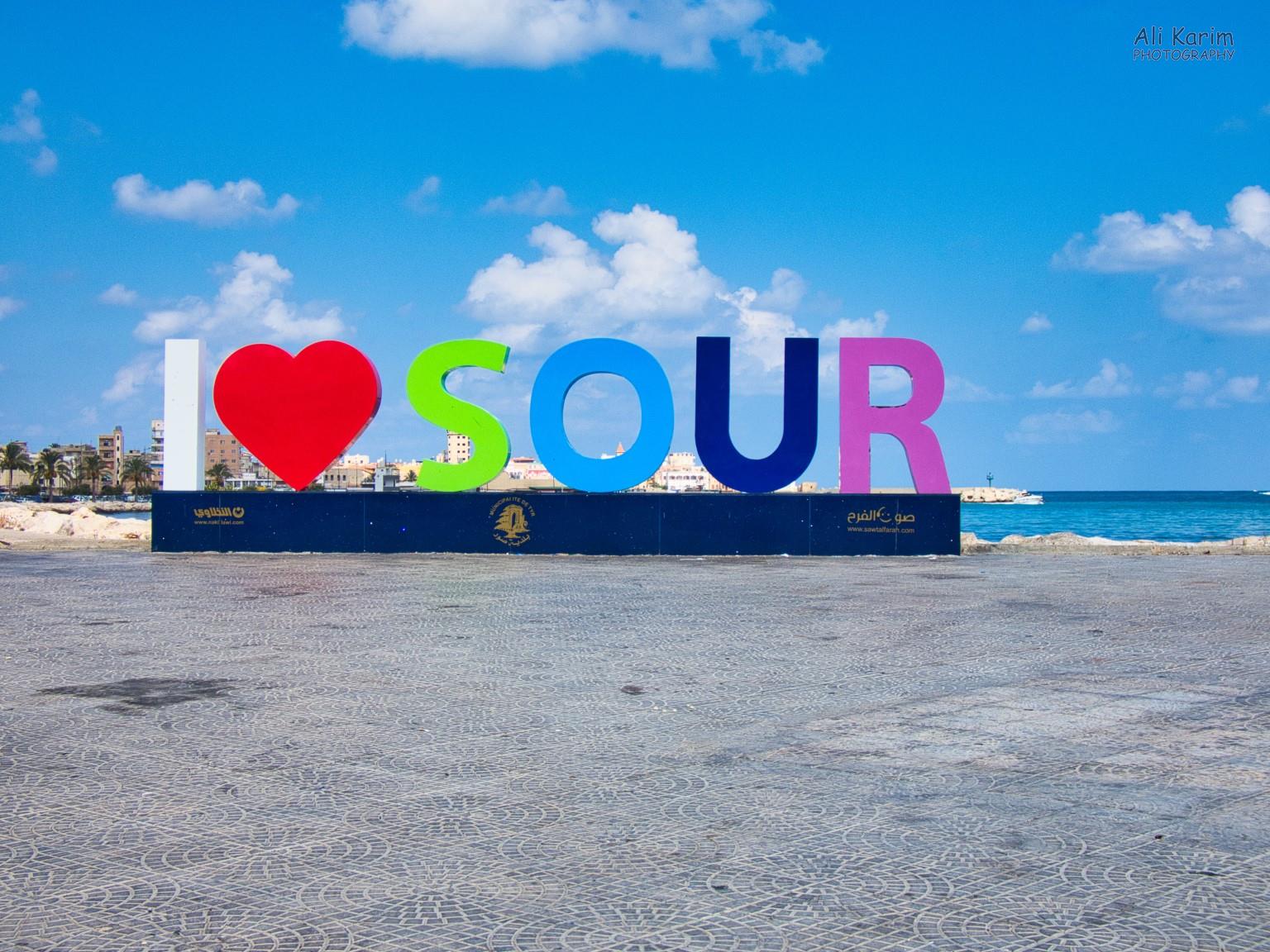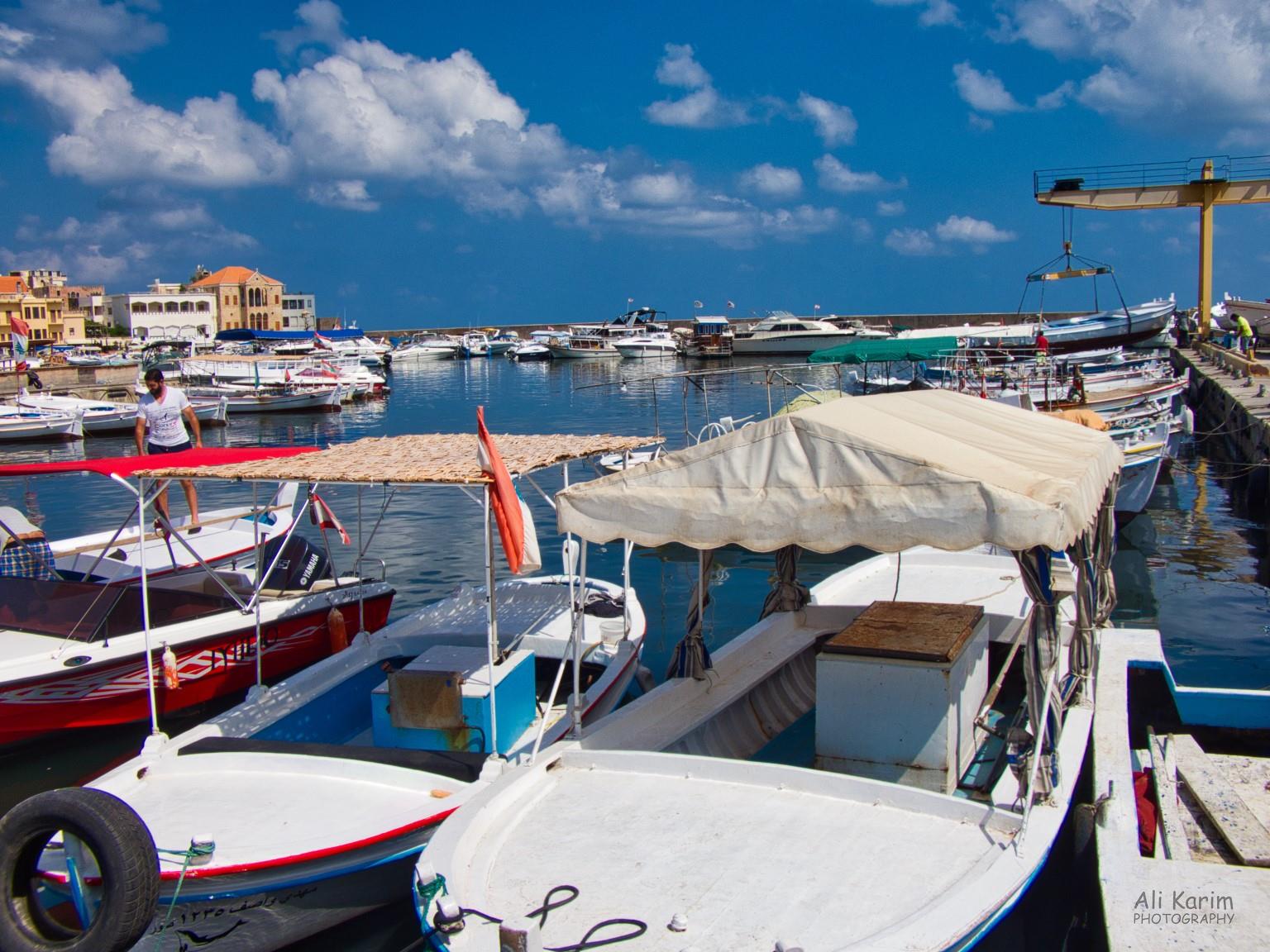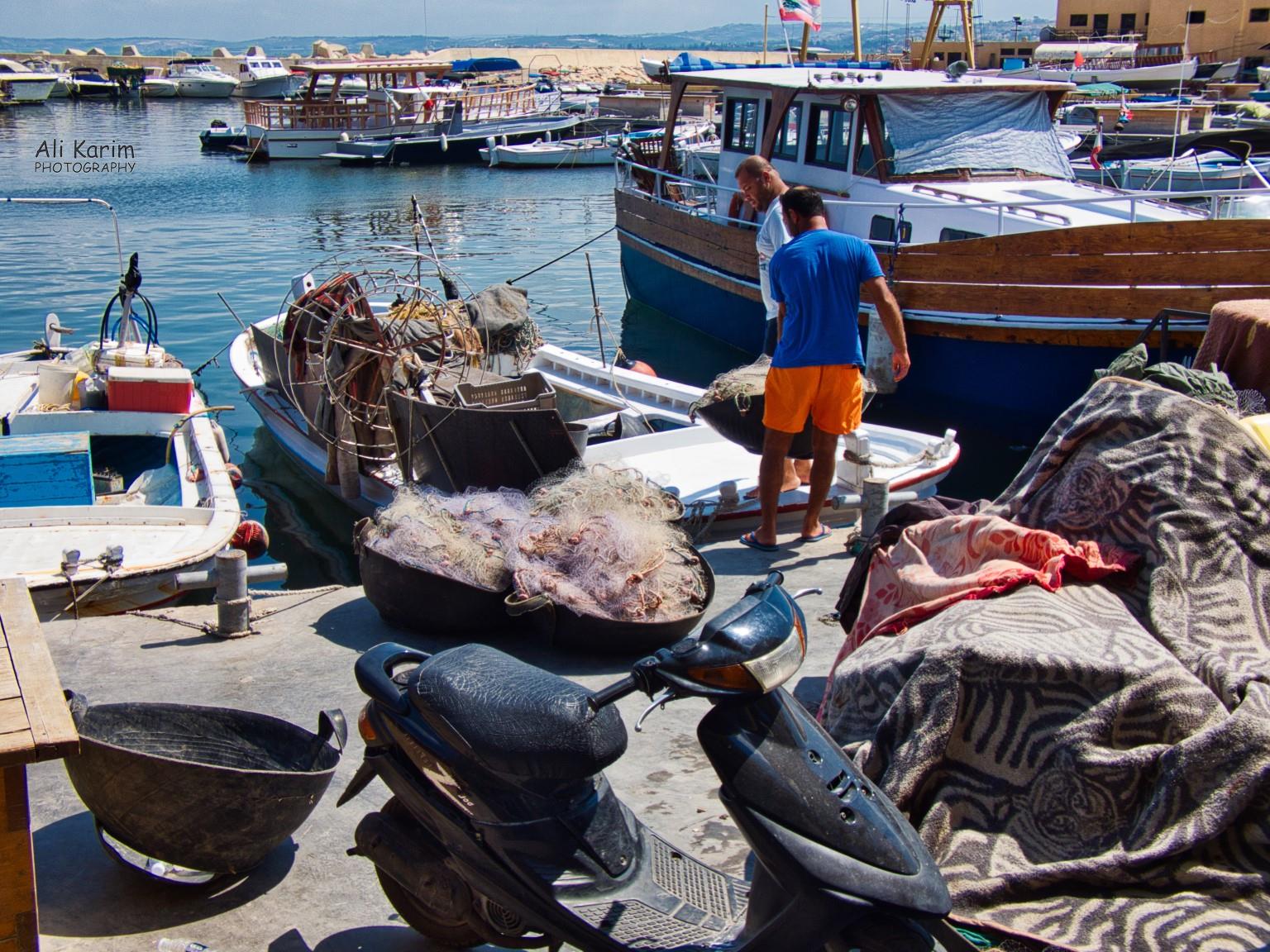 We then headed into the souk in Tyre, to check it out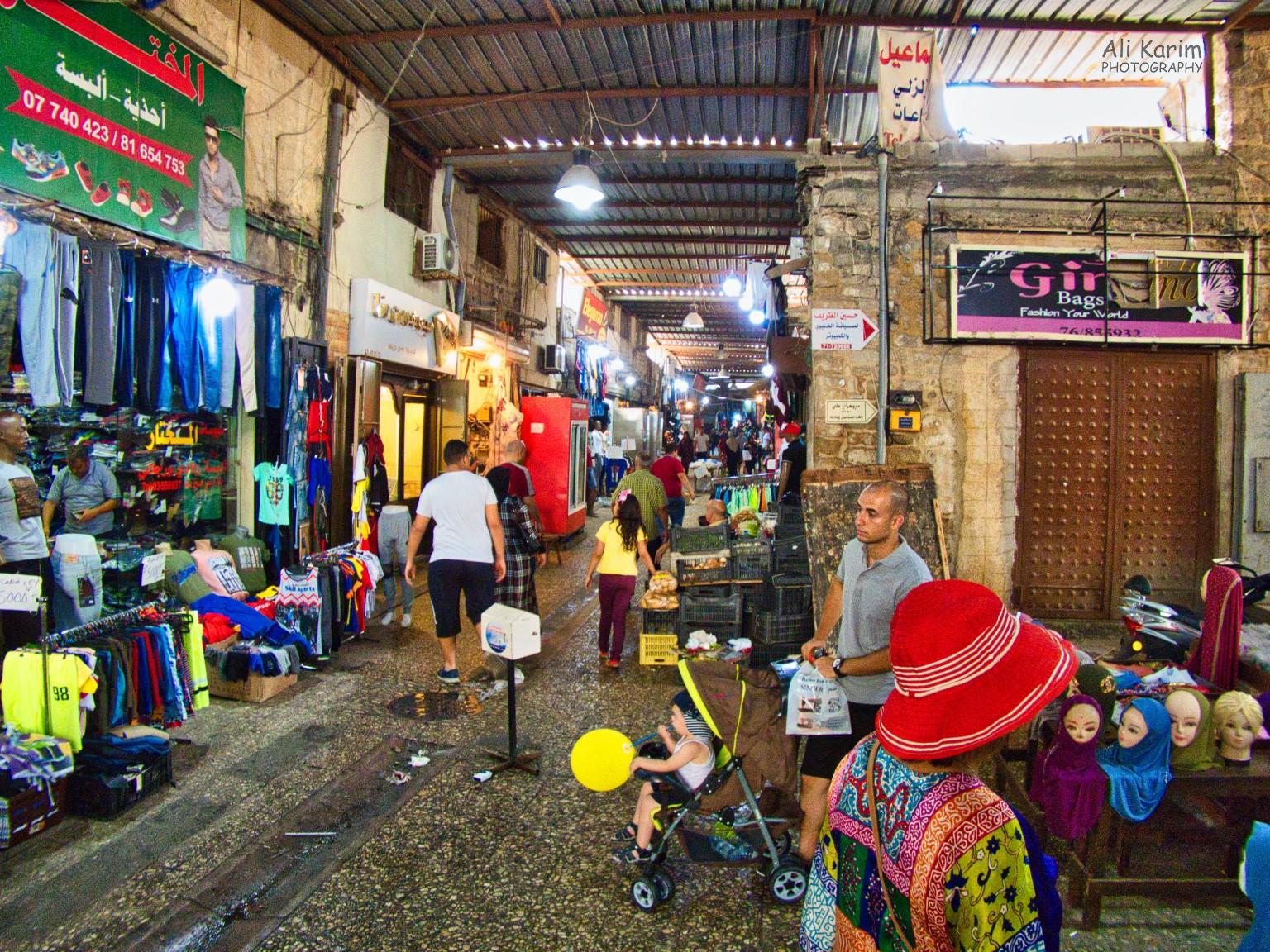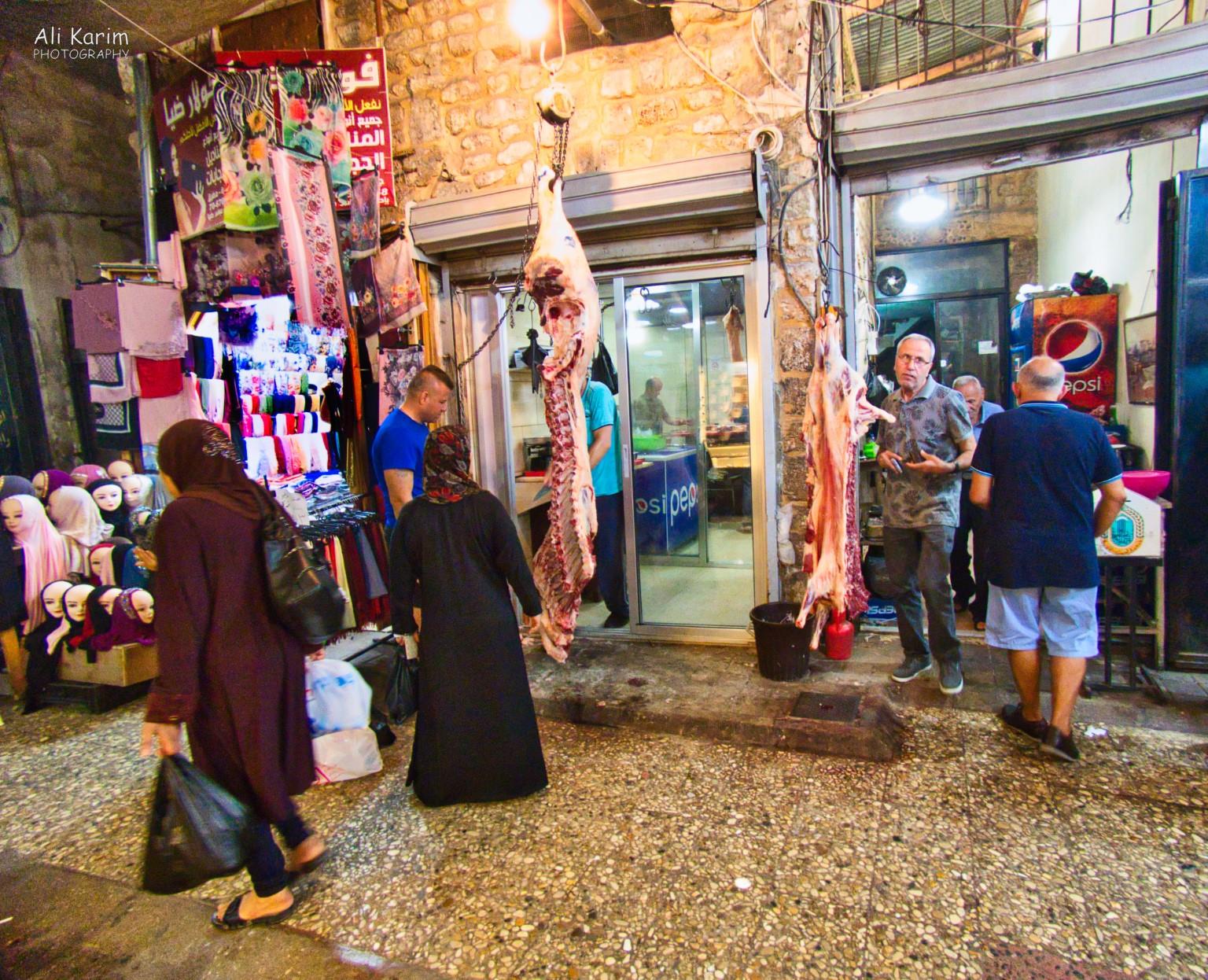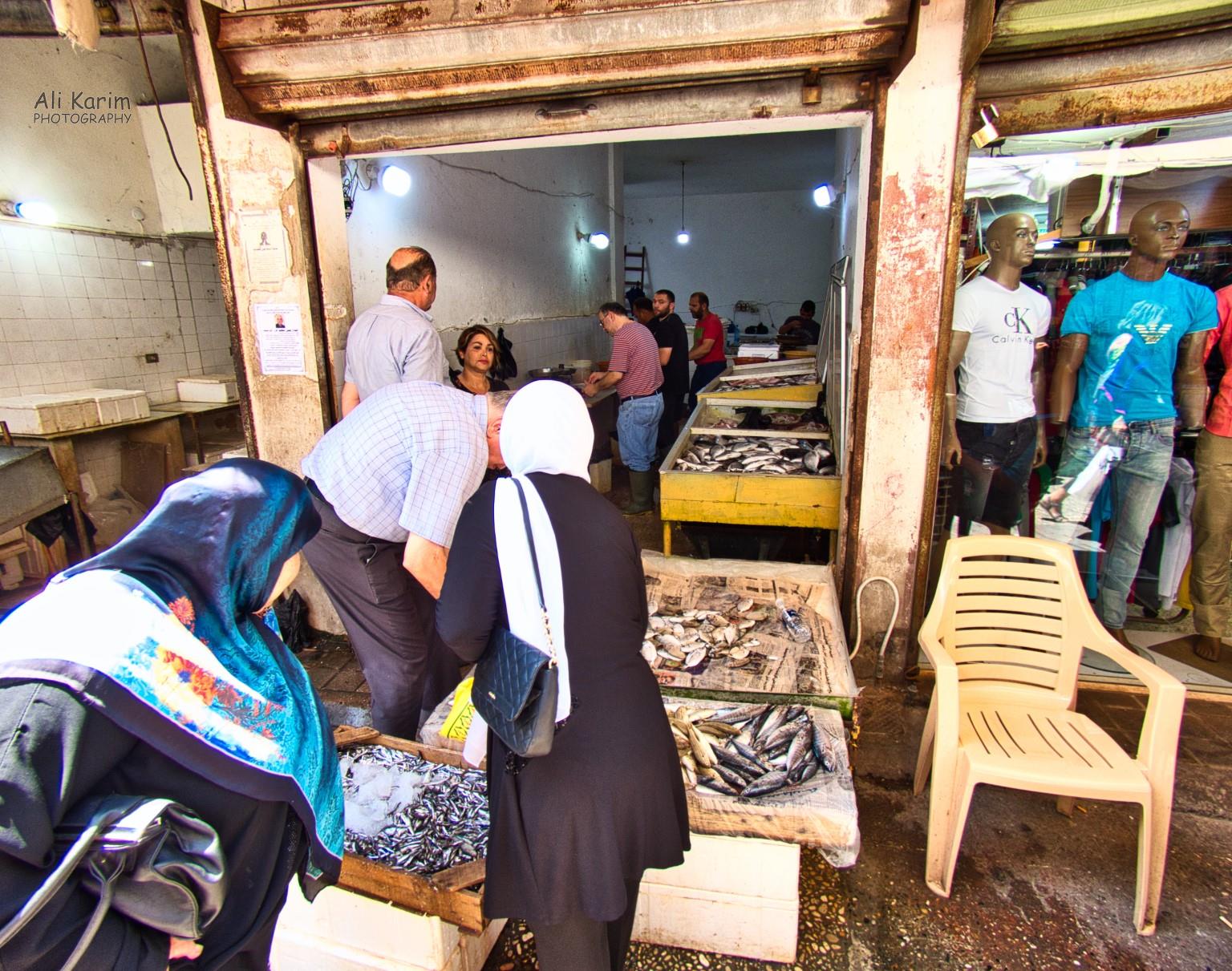 We then drove to other parts of Tyre, including their famous Roman ruins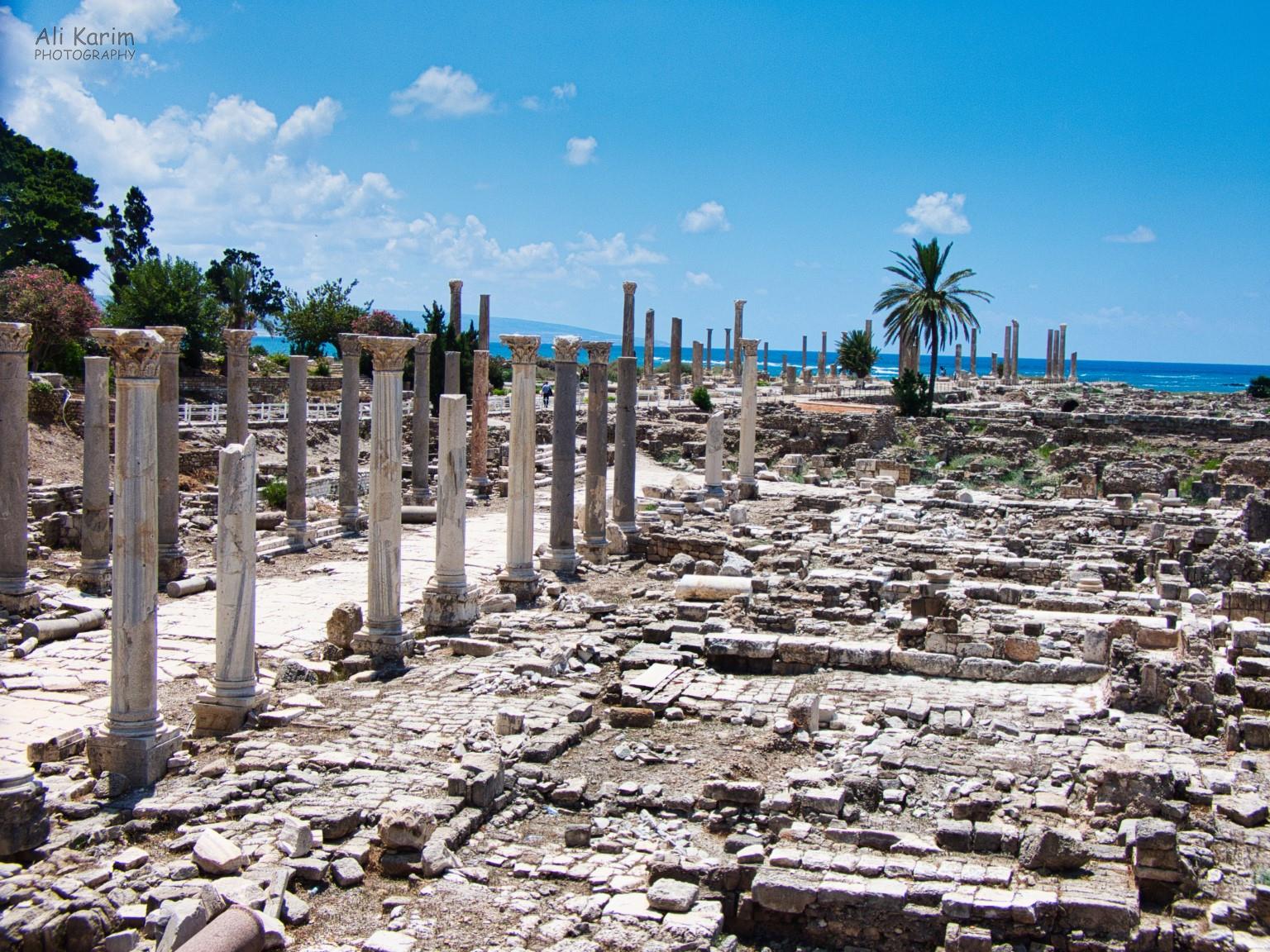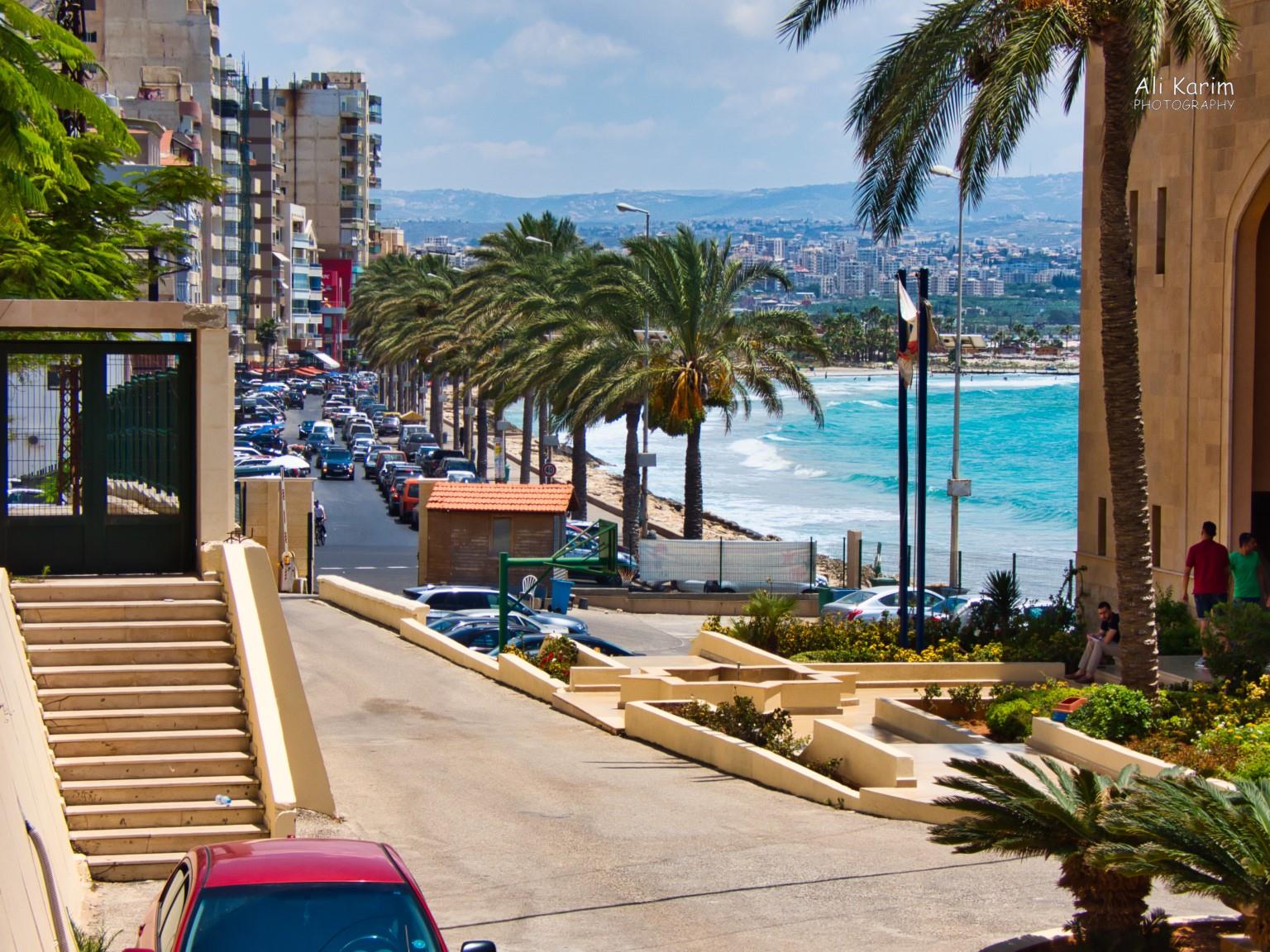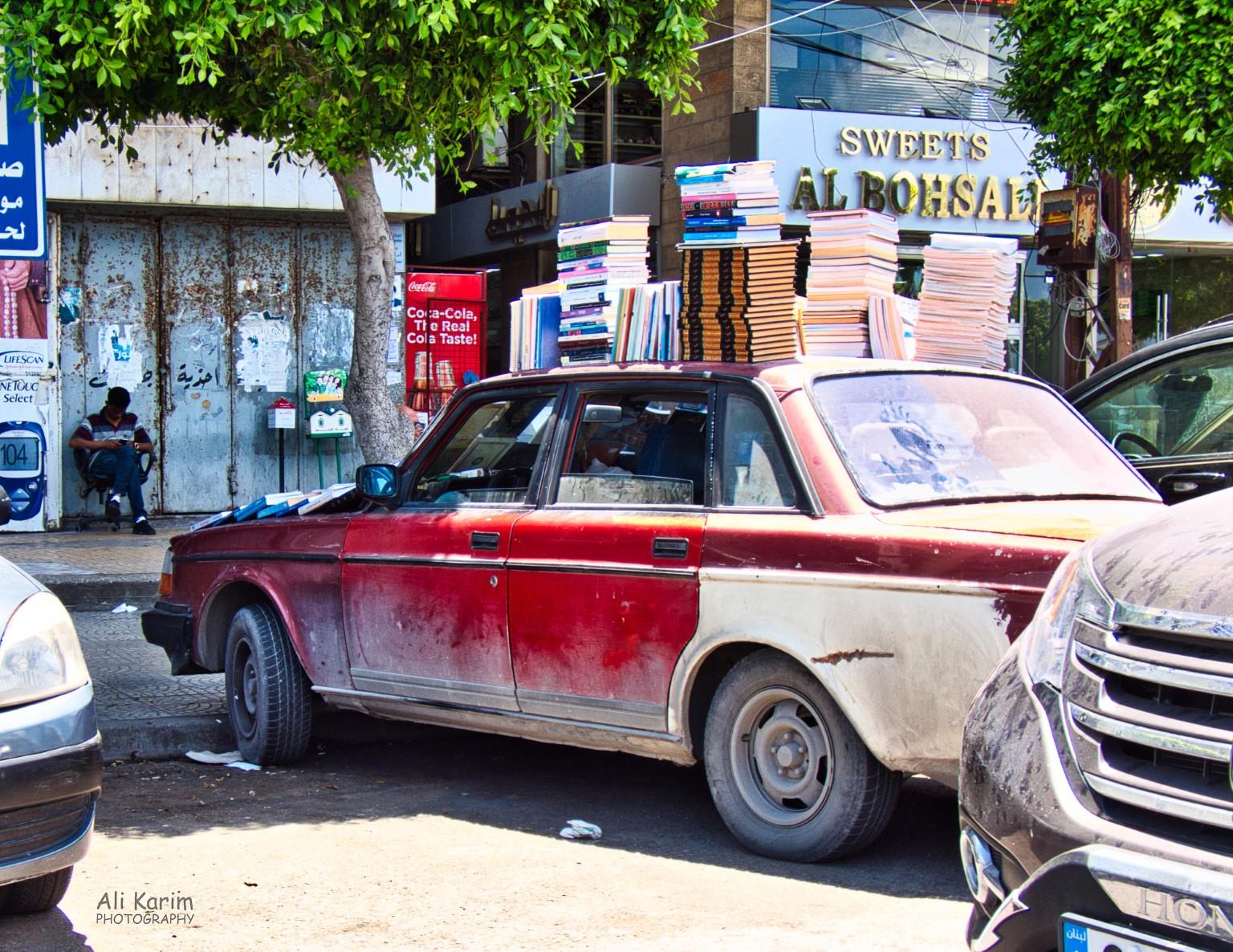 We then drove back to Sidon, where the plan was to check out more of Sidon including the souk, stay till early morning call for prayer, and then drive into Beirut for an early morning flight back to the USA. So we drove back to Sidon, and late lunch was at Falafel Abou Rami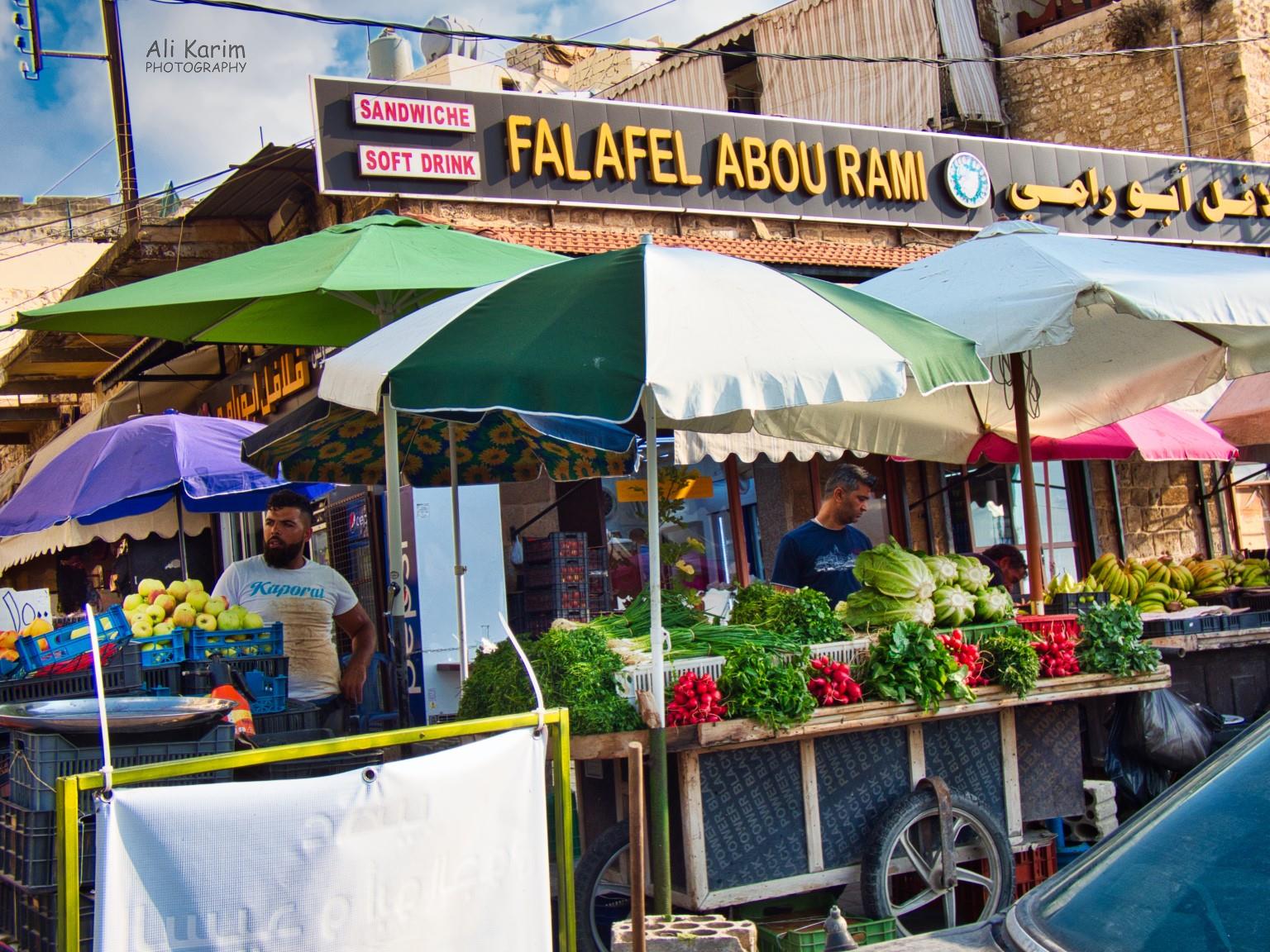 Video below of how Abou Rami makes his famous falafels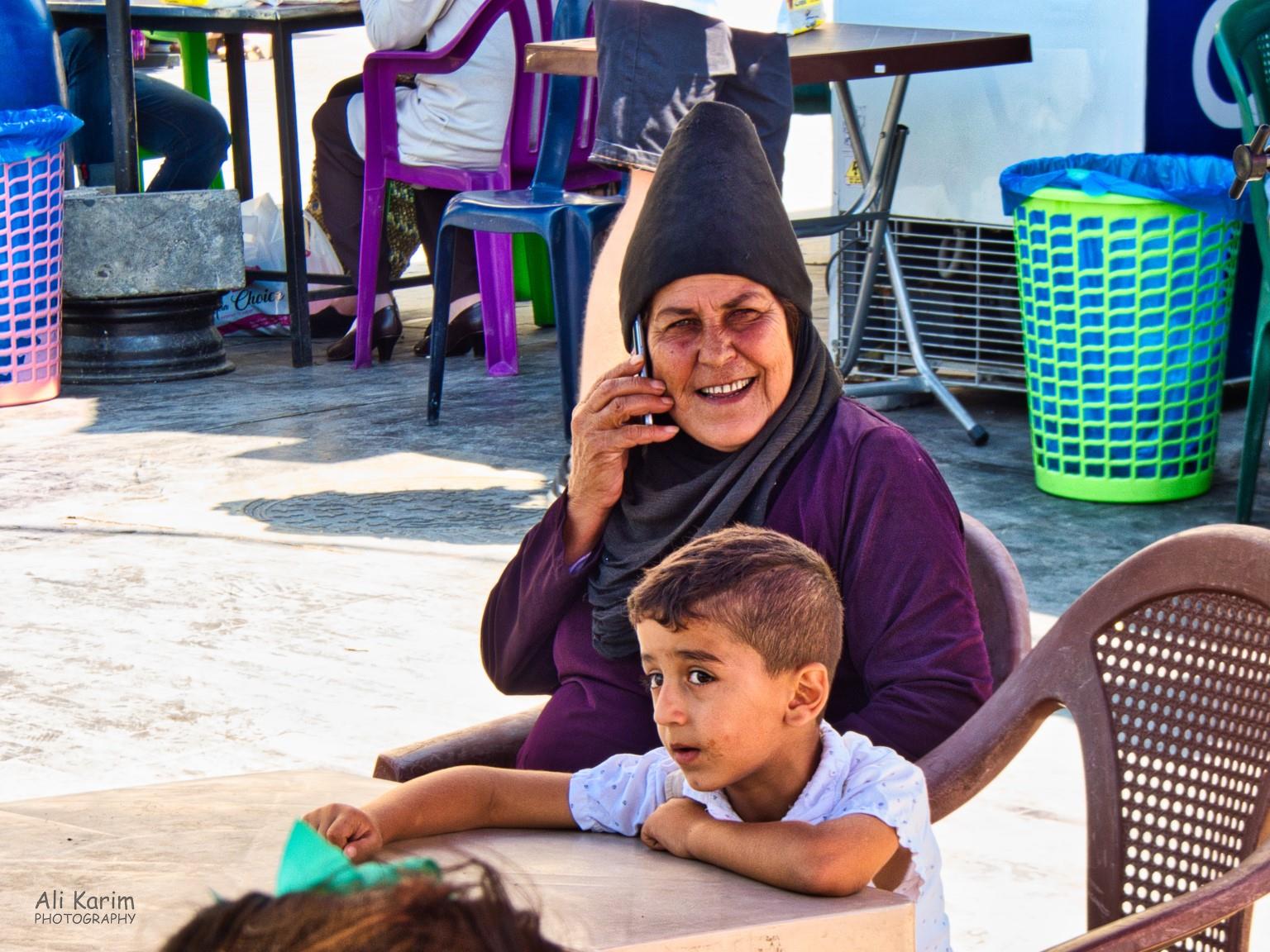 We then went into the Sidon souk, which was open and alive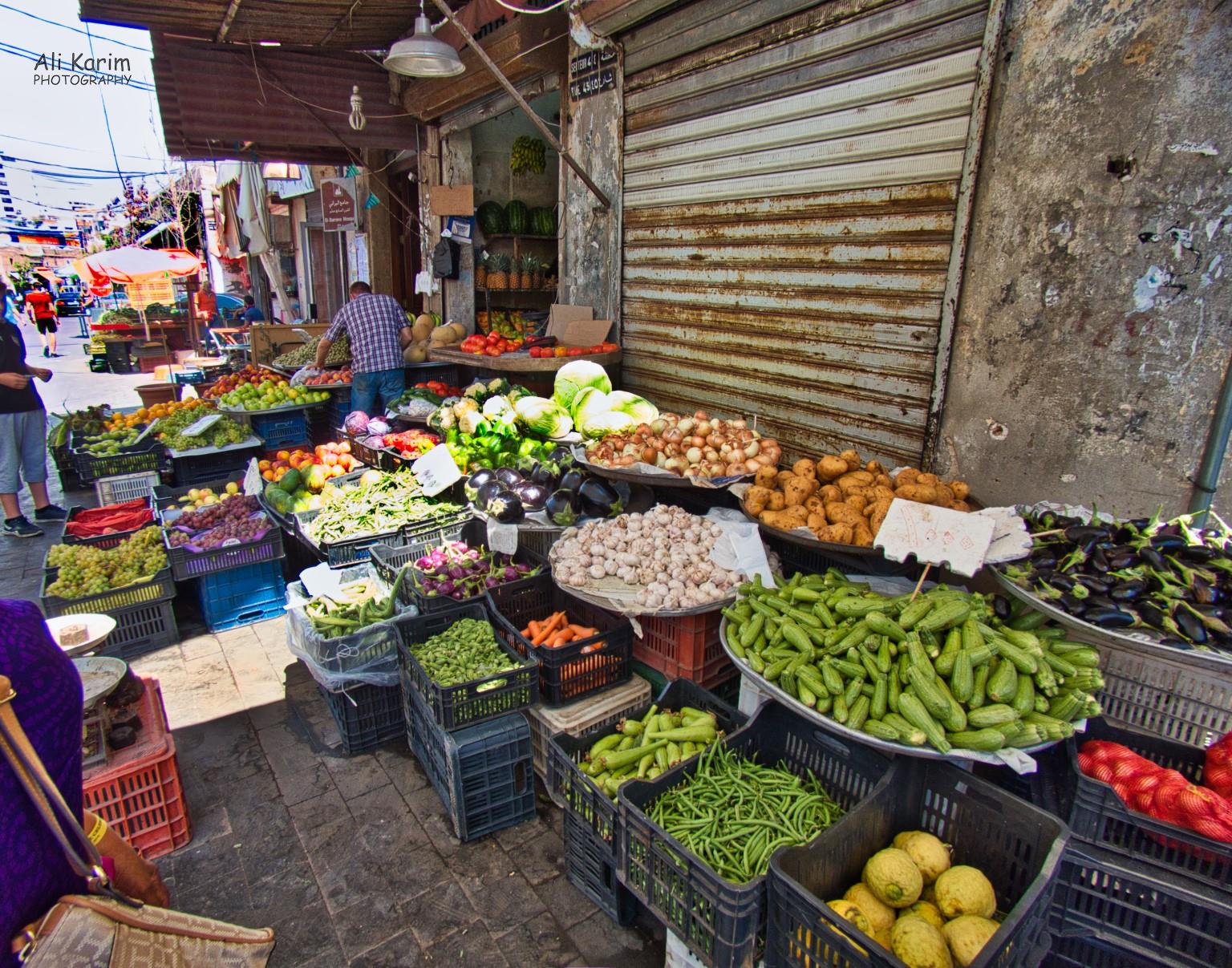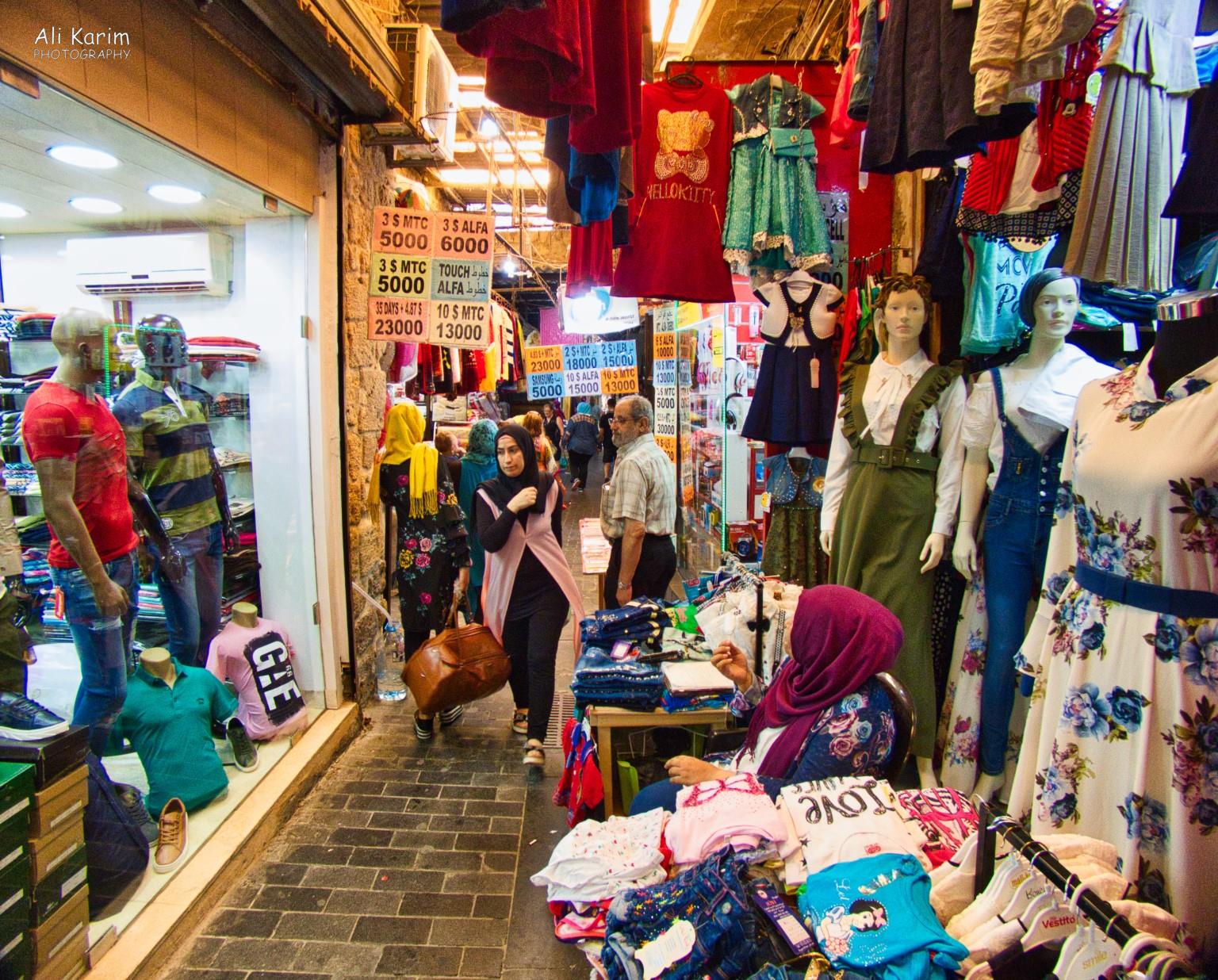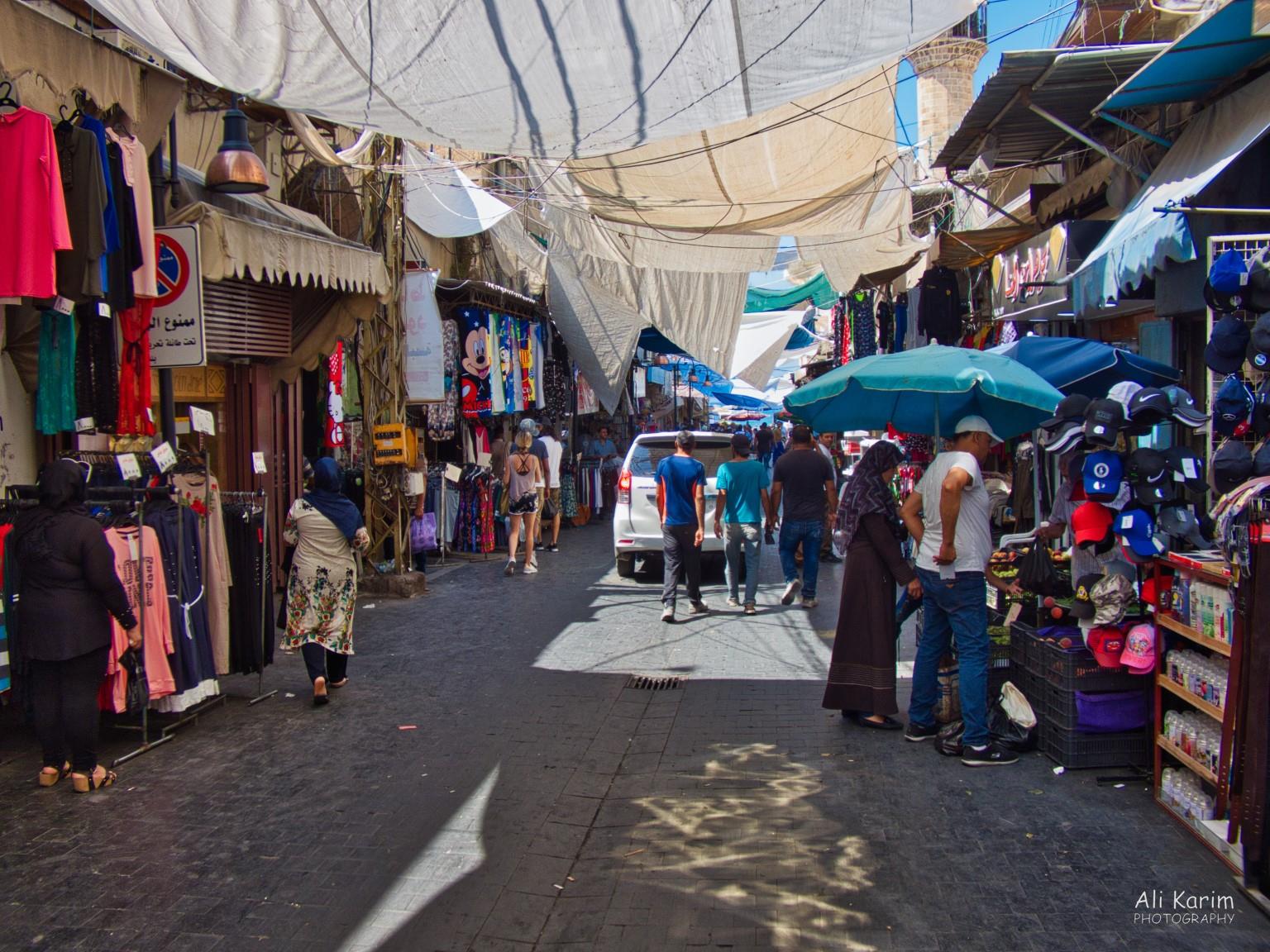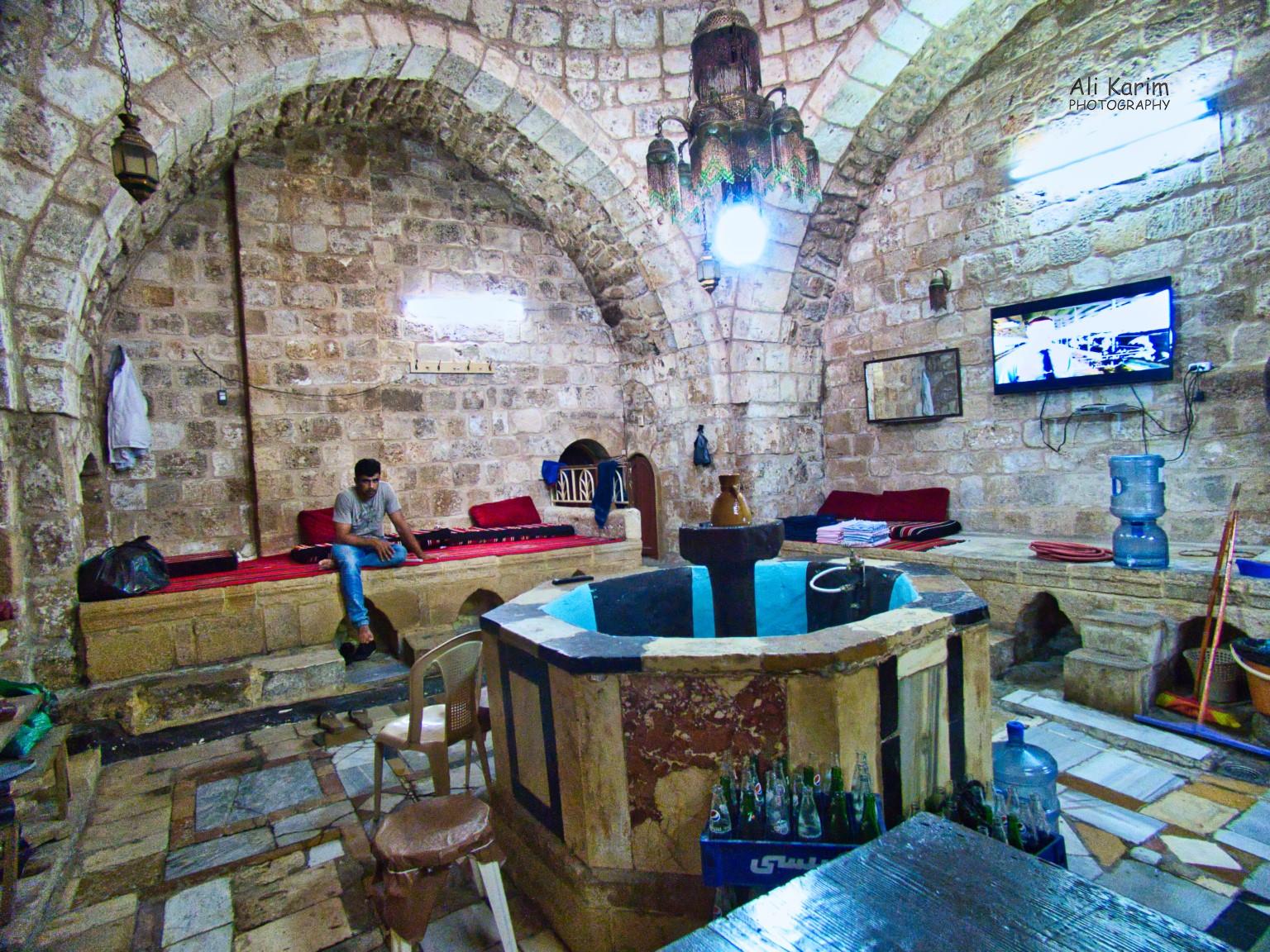 We also visited the 13th century El-Omari great mosque in Sidon old town area; the restoration of this old mosque had received an Aga Khan award for architecture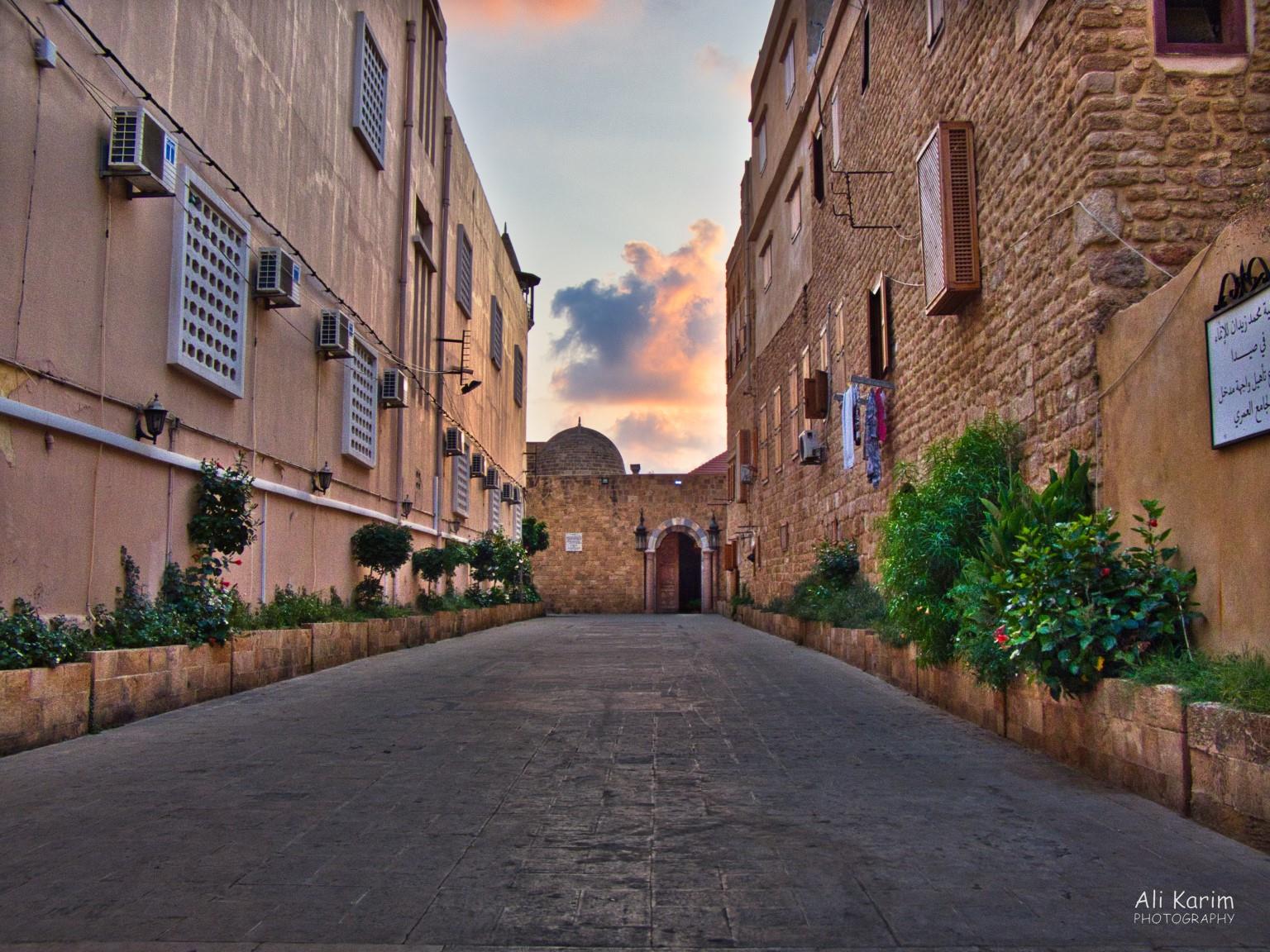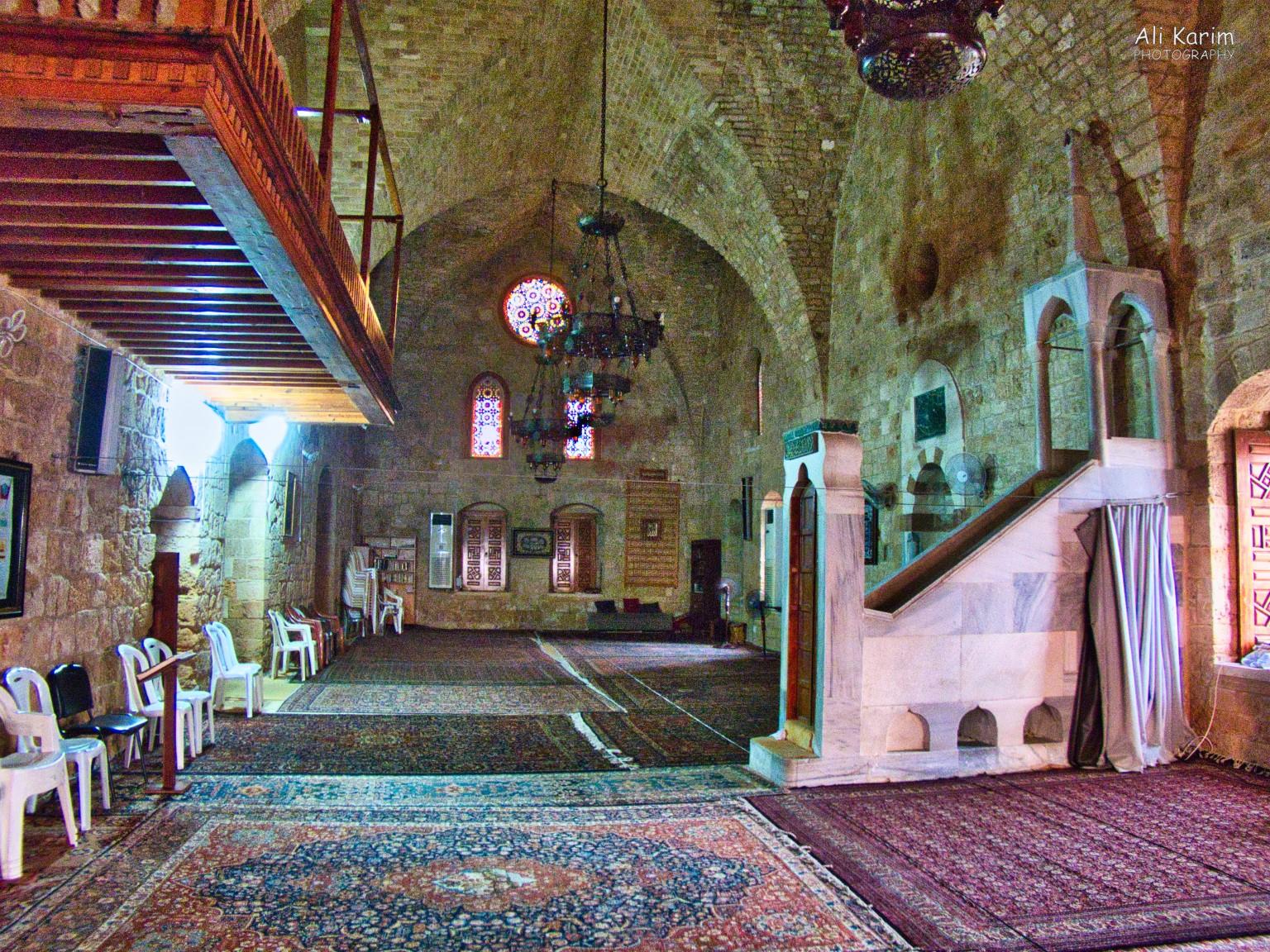 There were several nice squares in the old town with shops and locals going about their daily business. Pleasant way to people watch and pass the time.
Dinner was local fresh fish again, at one of the many restaurants lining the waterfront area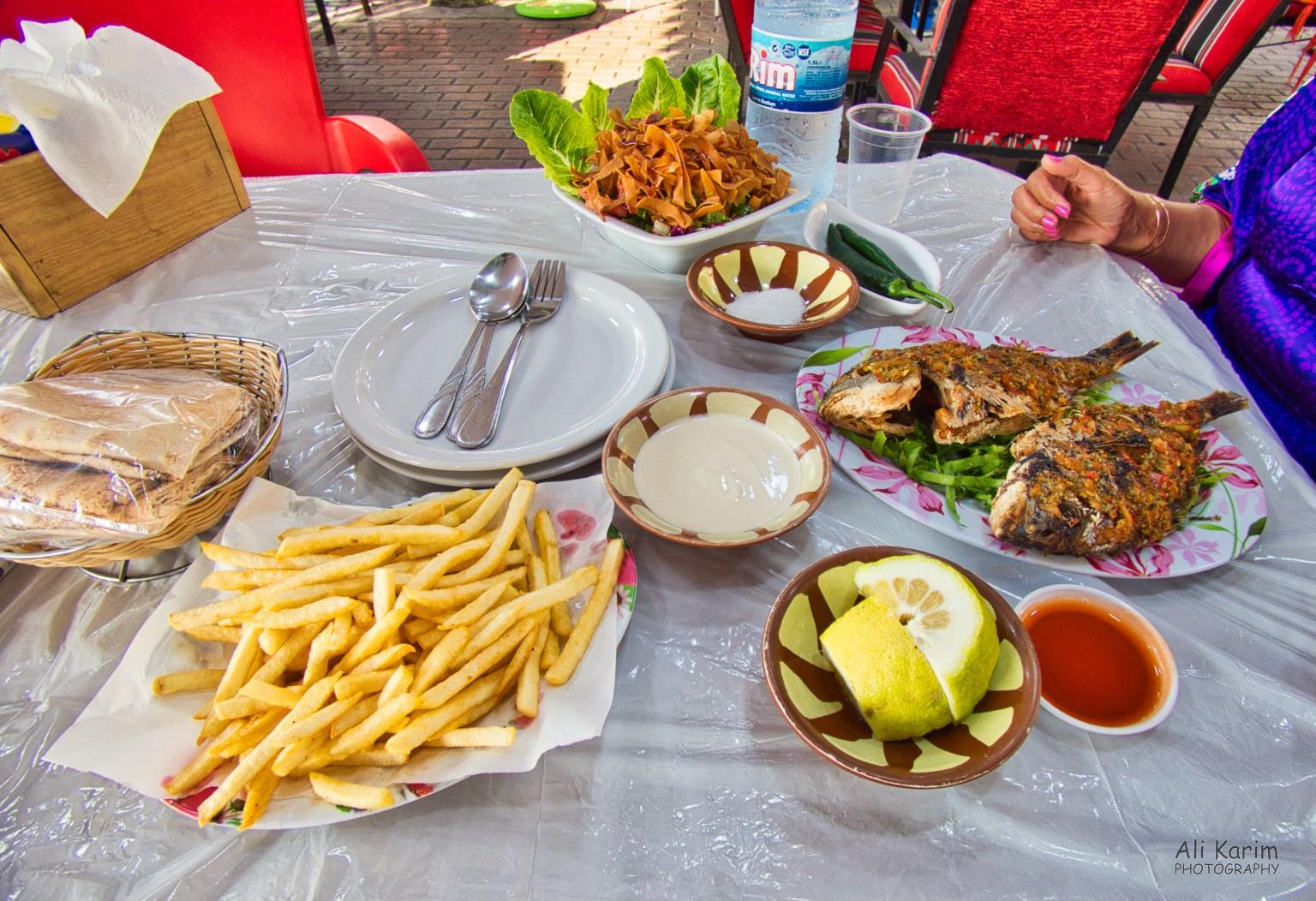 After dinner, we went to a nice park built on the sea-ward side of the El-Omari grand mosque, where may families and children were enjoying the cooler evening air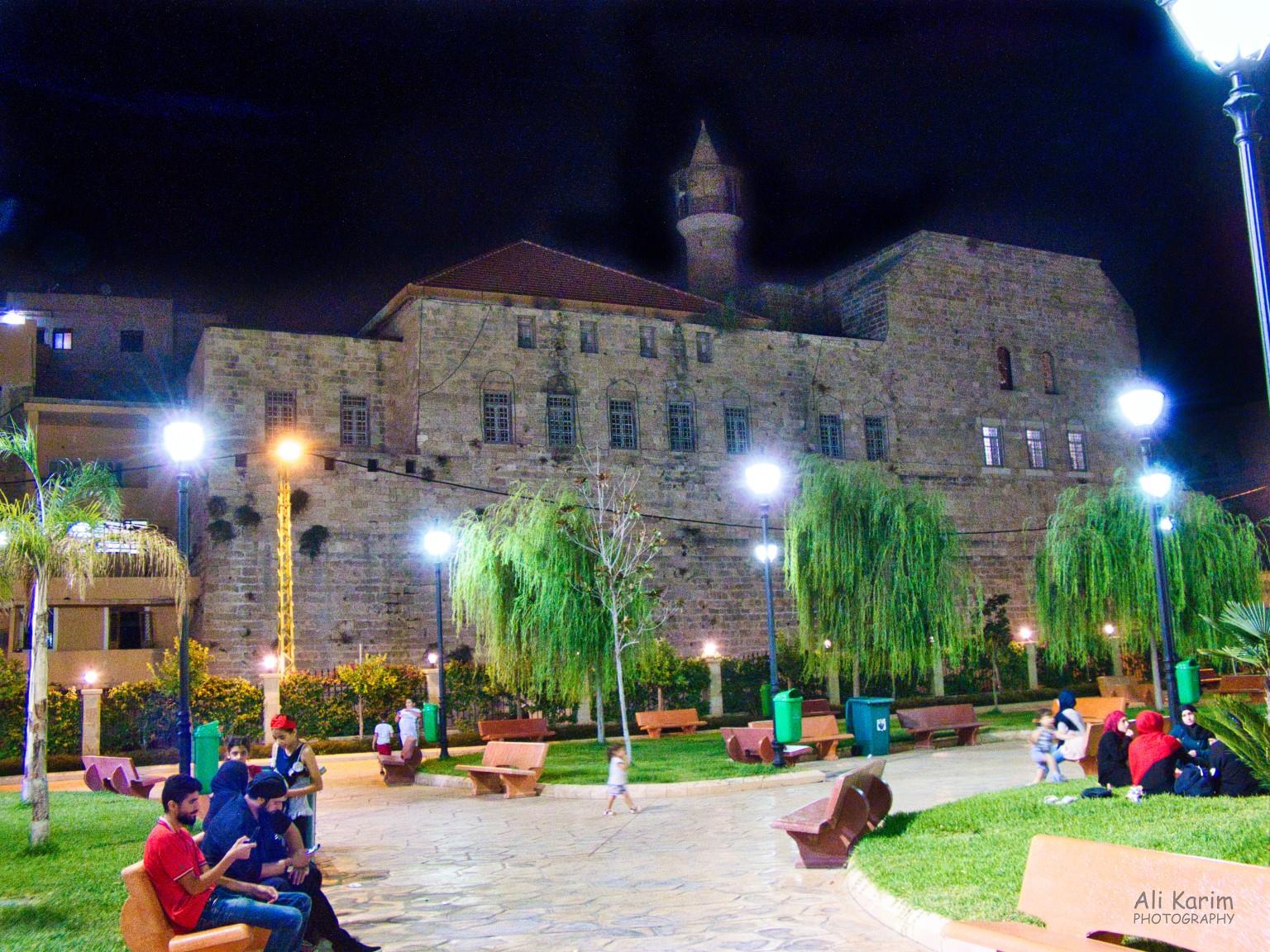 After this, we went back to our B&B for a few hours of sleep, before driving to Beirut airport at 3:30AM, to head back to the US; end of another very pleasant vacation.
Some thoughts about Lebanon
 Lebanon is part of the Levant, and hence has a lot of old history of all 3 religions of this area (Judaism, Christianity & Islam). In Lebanon, we came across a lot of cultural diversity between the Muslims (Sunni), Christians, Druze, Hezbollah, Muslim Shia, and a lot of geographical diversity between the Lebanon Mountains, Quadish, Bekaa valleys, Chouf mountains and the coastline. The Lebanese people have been through a lot of turmoil, in the olden times with the many conquests and occupiers, and in the recent times with the multiple civil wars and internal strife they have endured. The Lebanese people were the best part of our experience; with spontaneous hospitality, everywhere; it seems to be a cultural trait which is very refreshing. The country is not very "tourist friendly" because the tourist places are not always well signposted, people don't all speak English, and decent hotels are not to be found everywhere. We came away with great warm experiences, and can highly recommend visiting Lebanon if you are able to put up with a less luxurious and less organized and more spontaneous vacation.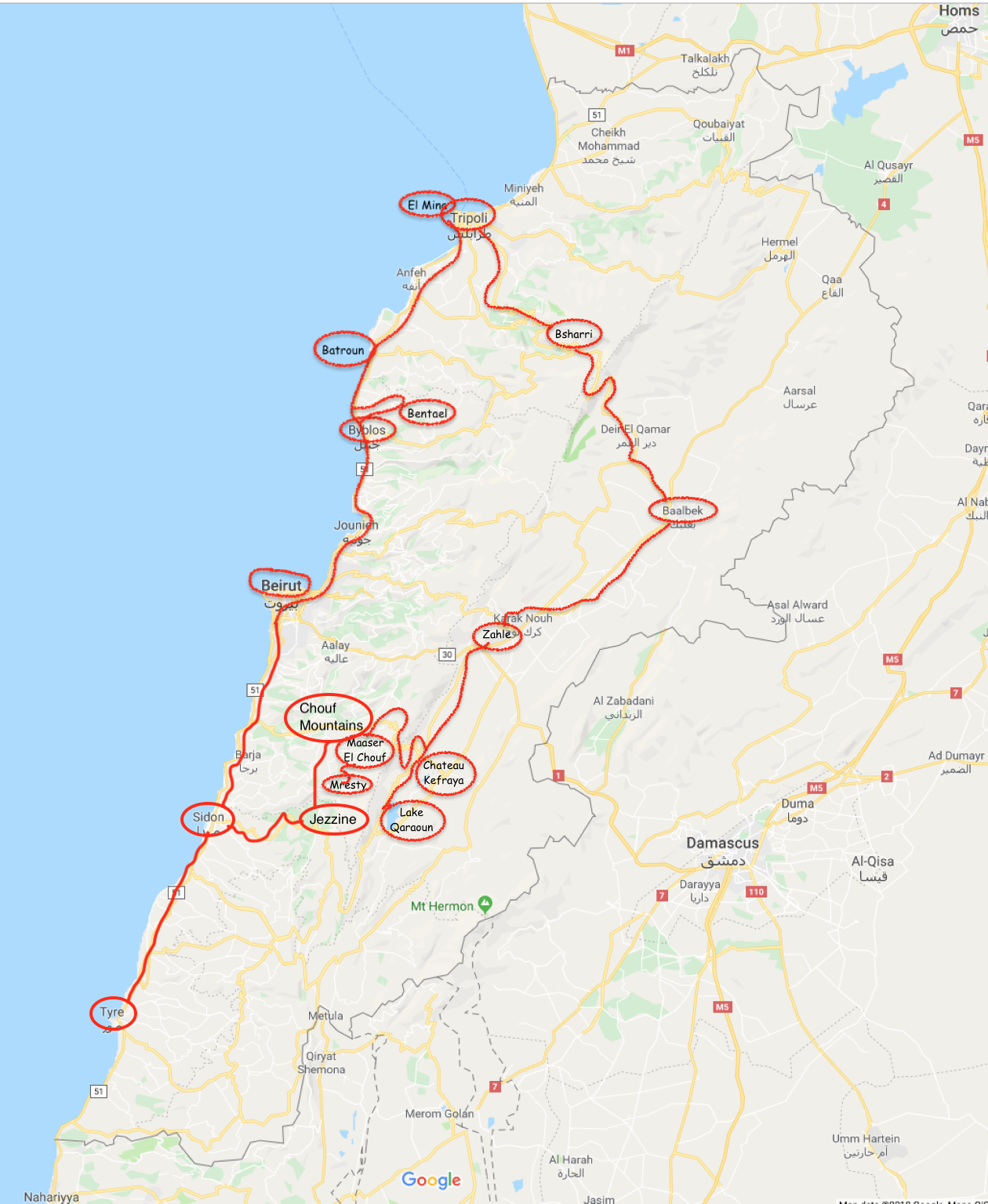 This entry was posted in
Lebanon July 2018
,
Middle East