Yosemite, June 2020
After Bacalar Lake in Quintana Roo trip in January 2020, Covid hit and we were all travel curbed and were itching to get out again. In June 2020, after some relaxation of the isolation rules, some flights had re-started, and after it was announced that National Parks were reopening, we decided to check out Yosemite National Park and Death Valley National Park. After all, if everyone else is isolating, surely it must be safer to travel 🙂 ; especially outdoors. We had not visited a lot of places in the US, and had been focused on overseas travel to different cultures and peoples. So now was the time to check out places in the US.
So one fine day, we decided to get out and see these 2 National Parks; got on an almost empty American Airlines plane and flew to San Francisco. The San Francisco airport was eerily quiet and utterly devoid of people and sounds; a very uncanny feeling. We rented a car and started driving toward the Yosemite National Park entrance. After a few hours, we decided to stop and found a Holiday Inn Express in Oakdale to stay in. After dinner, we went online to purchase tickets for Yosemite as it was limiting visitors and required everyone to purchase a ticket for entry. Lo and behold, we discovered that Yosemite National Park would not be opening for another 3 days. So much for our last minute planning; we just assumed ALL national parks were open, but they were actually opening at different times based on local circumstances. We purchased the tickets for opening day of Yosemite.
So we came up with Plan B while we waited for Yosemite to open; which we decided would be a trip to Lake Tahoe. Next day, we drove via the Stanislaus National Forest north of Yosemite on Hwy 4, up to Carson City (Nevada) where we stayed the night. Some scenes along this beautiful alpine drive through high elevation passes below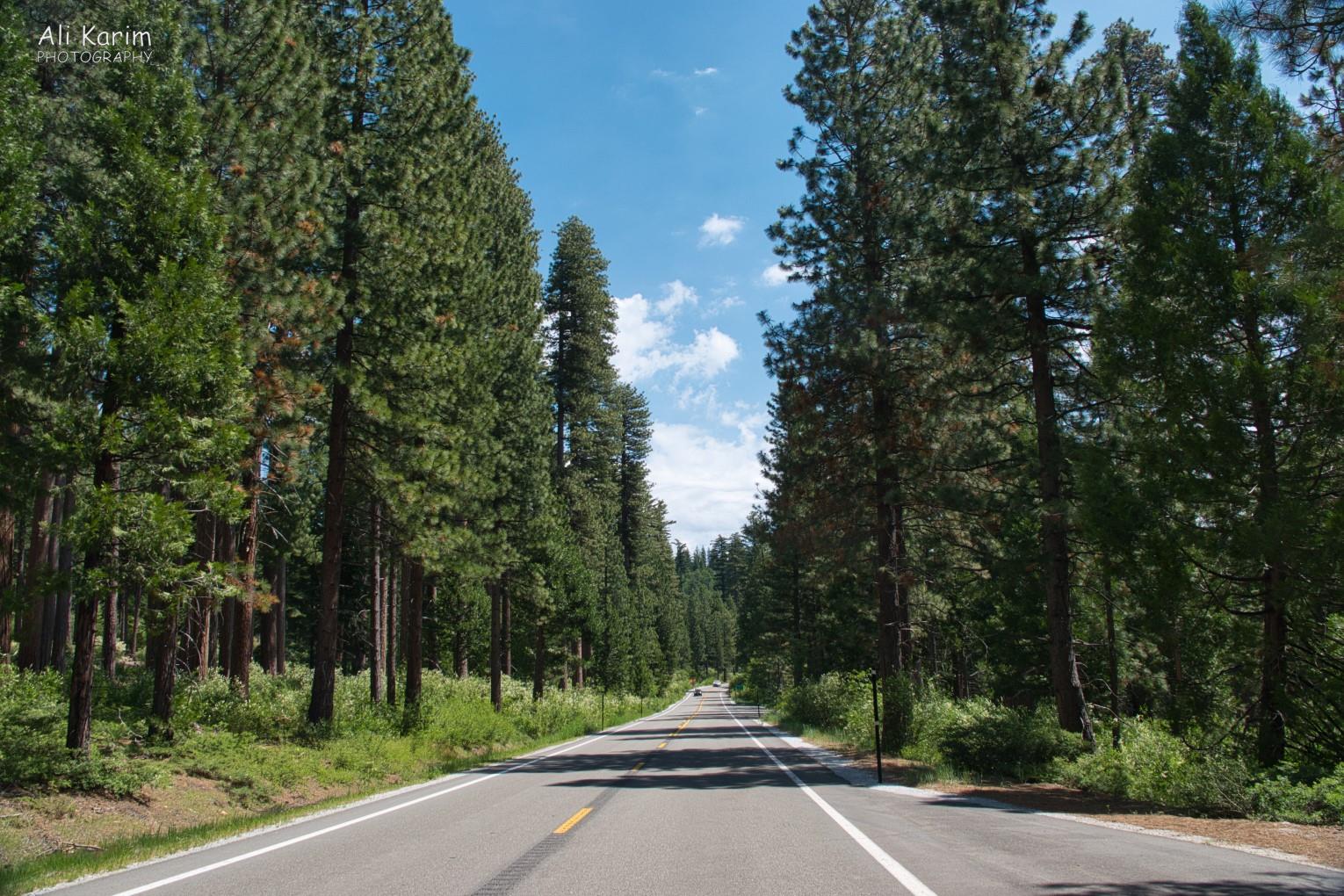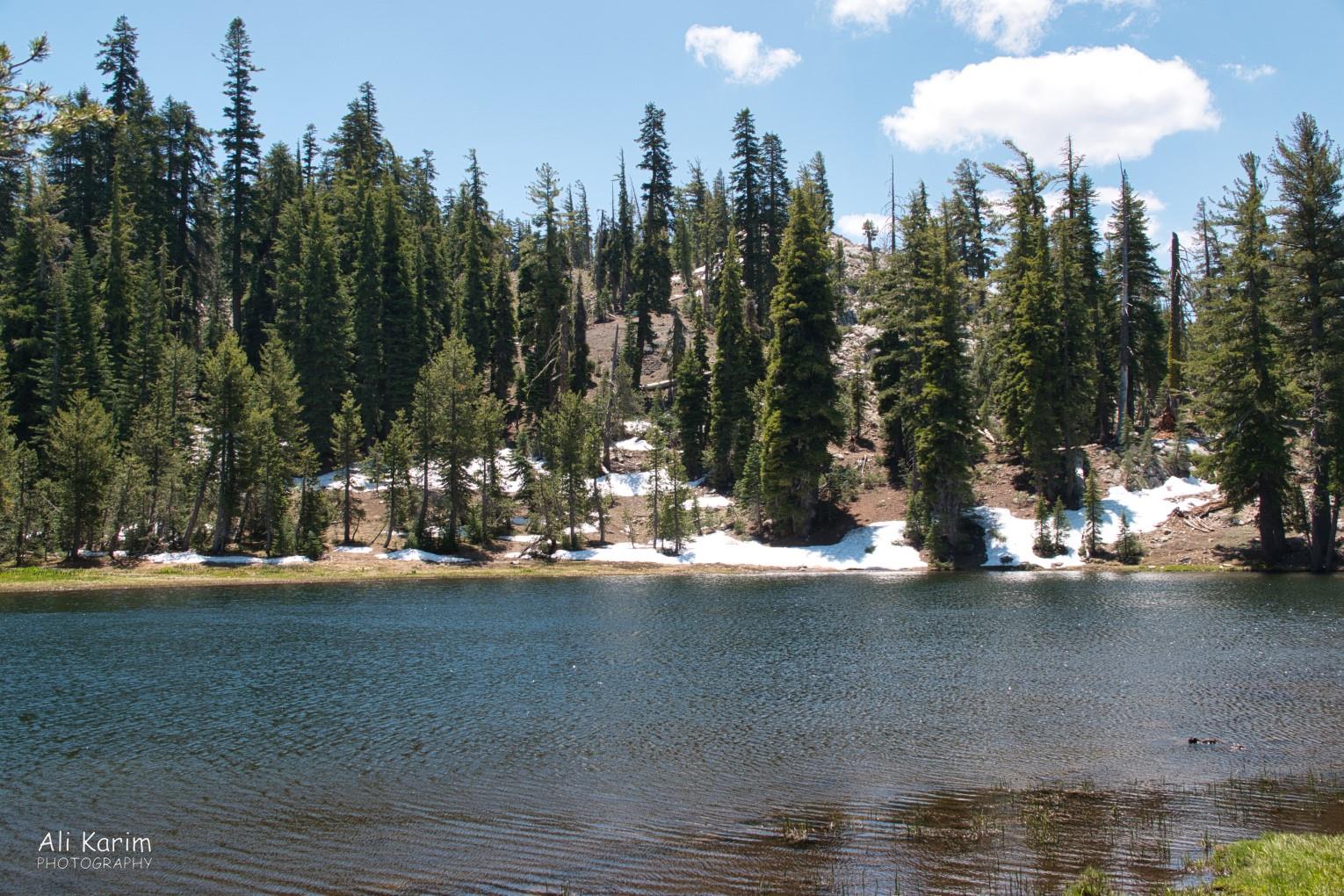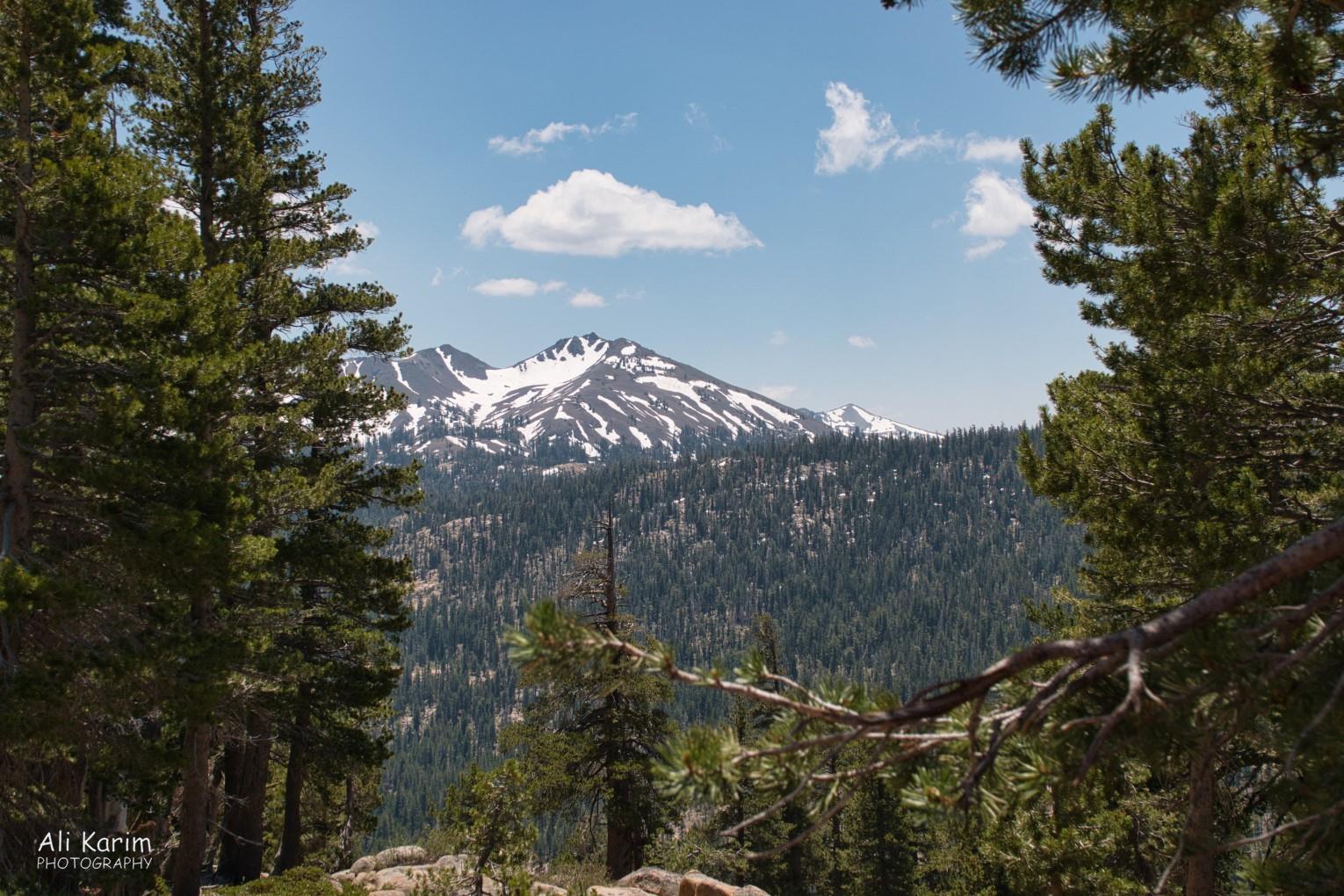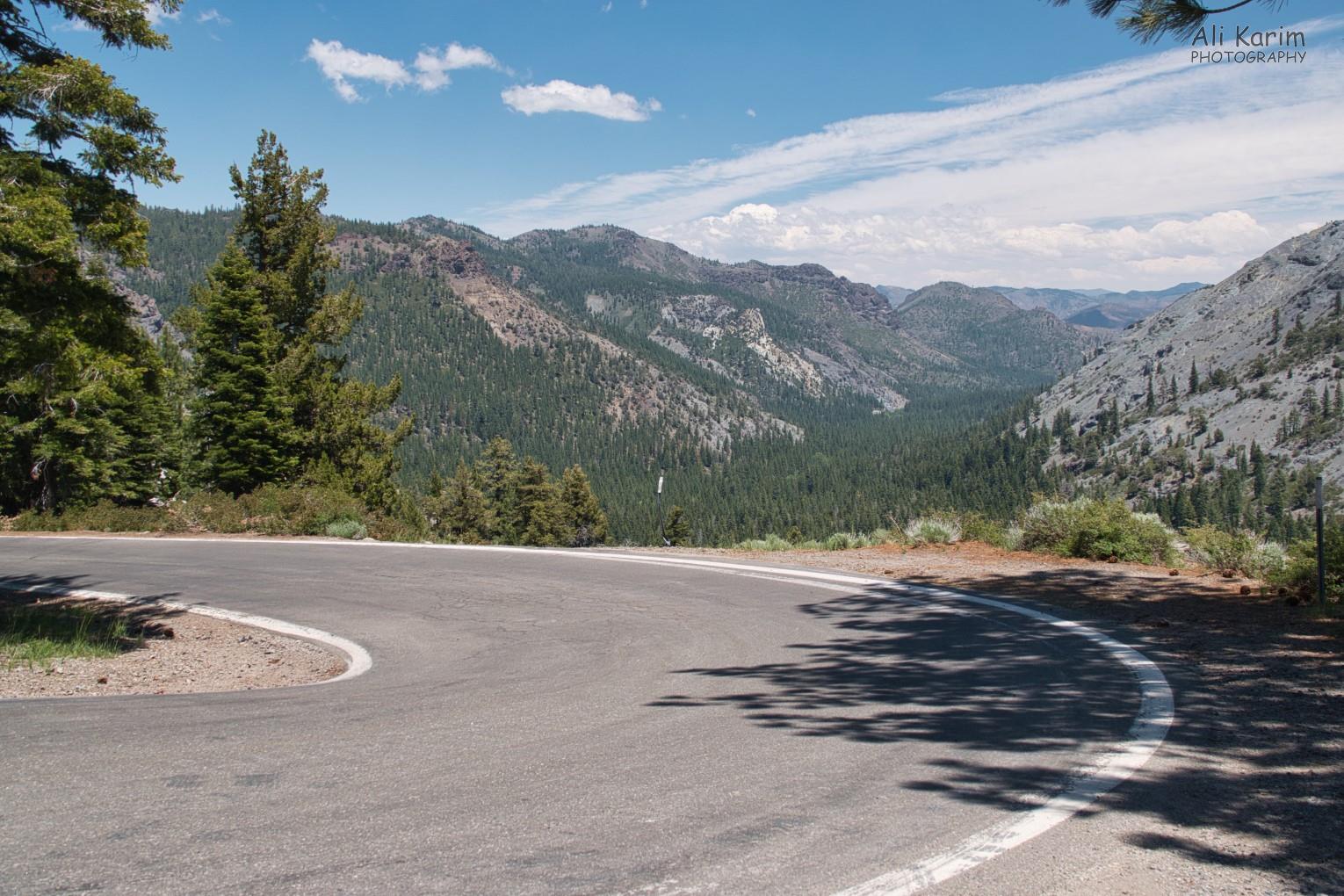 After a lazy lunch in Markleeville Toll Station, we drove into Carson City and decide to do a hike to stretch our legs. Some scenes below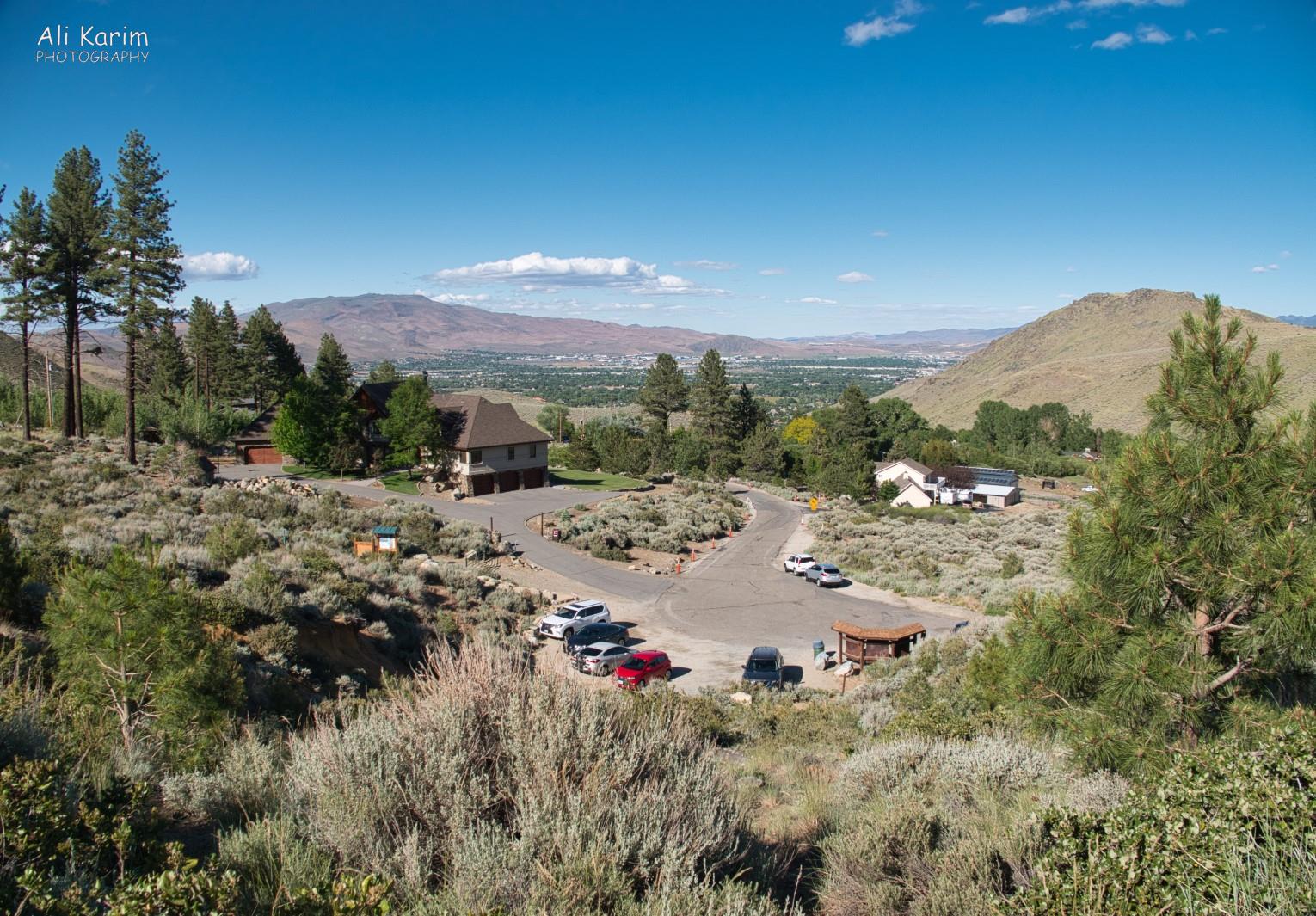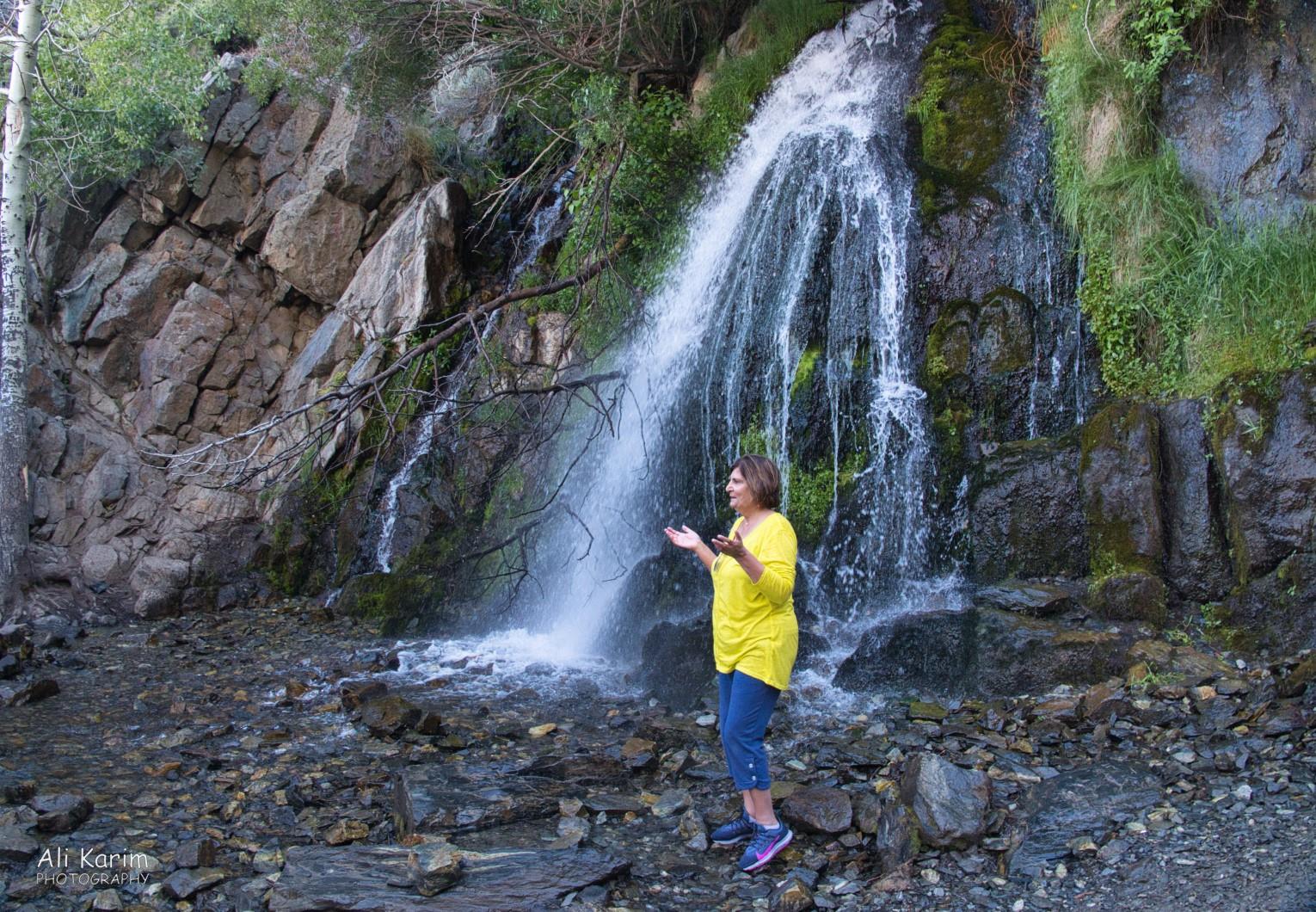 Next morning, we drove to Lake Tahoe nearby. However, it was very windy, cool, cloudy & choppy in Lake Tahoe. So after taking a few pictures at a couple of stops, we decided to drive instead to Reno, Nevada, which promised much better weather (Plan C 🙂 ). Some scenes of Lake Tahoe below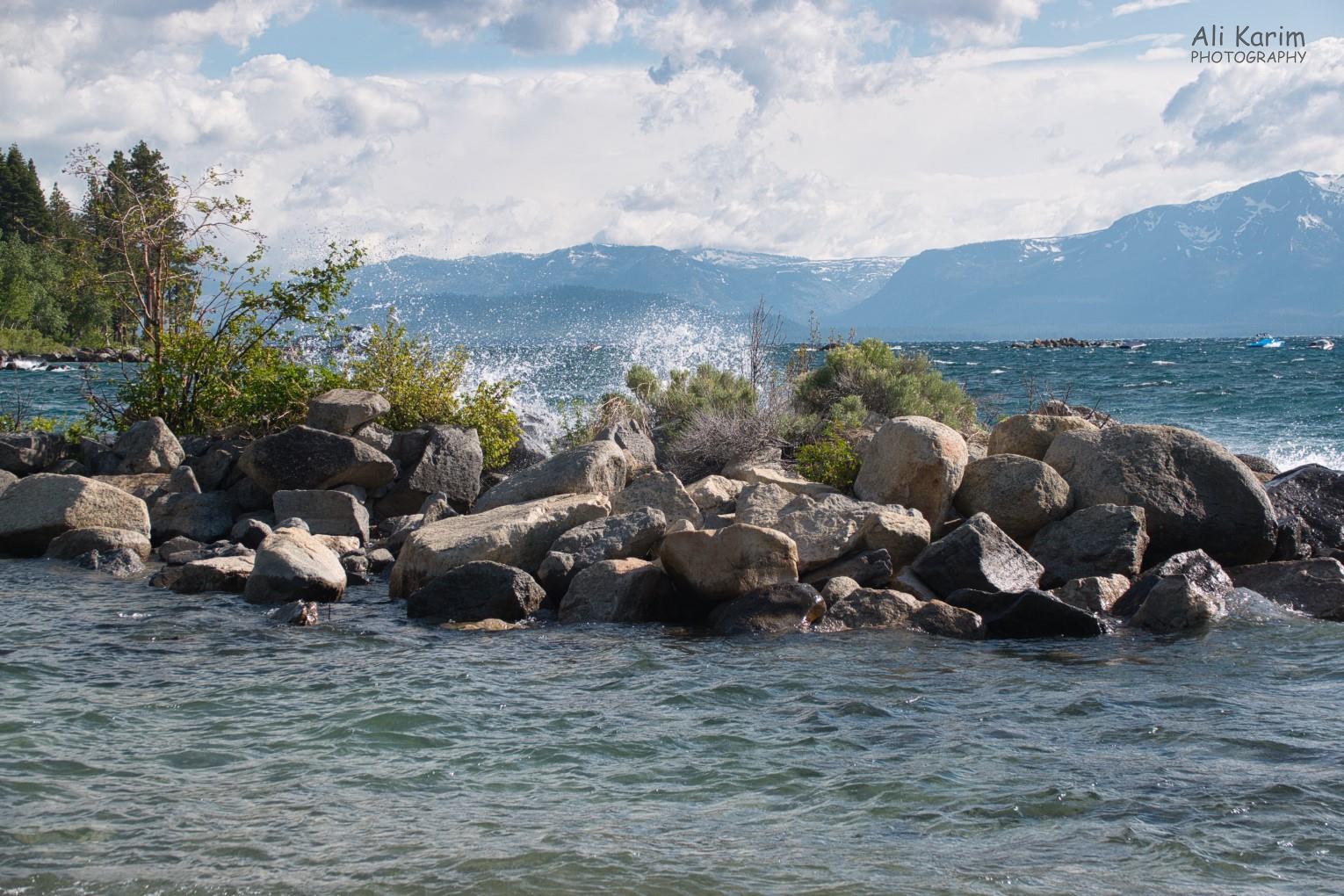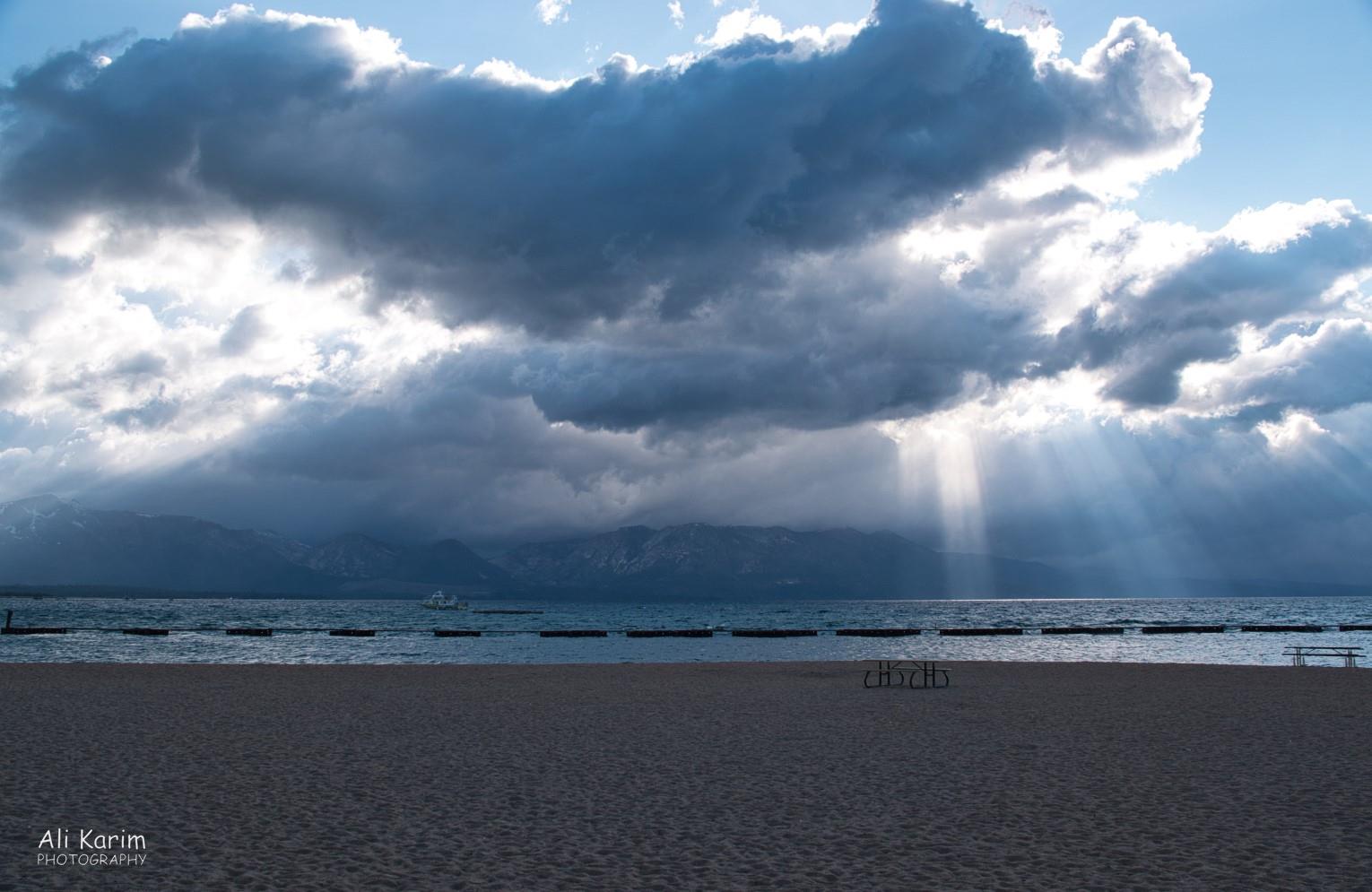 Reno was disappointing as there did not appear much to do there except gambling, and there were a lot of homeless people around; maybe due to gambling losses? So after a short walk around Reno, we drove back towards Carson City, stopping at the Steamboat natural hot springs to soak in the hot tubs there, and then drove back to our hotel in Carson City.
Next day, it was time to head back towards the west entrance to Yosemite, so we drove back through the Stanislaus National Forest, this time on Hwy 108, where we crossed the Sonora Pass. Again, we came across beautiful scenery; see images below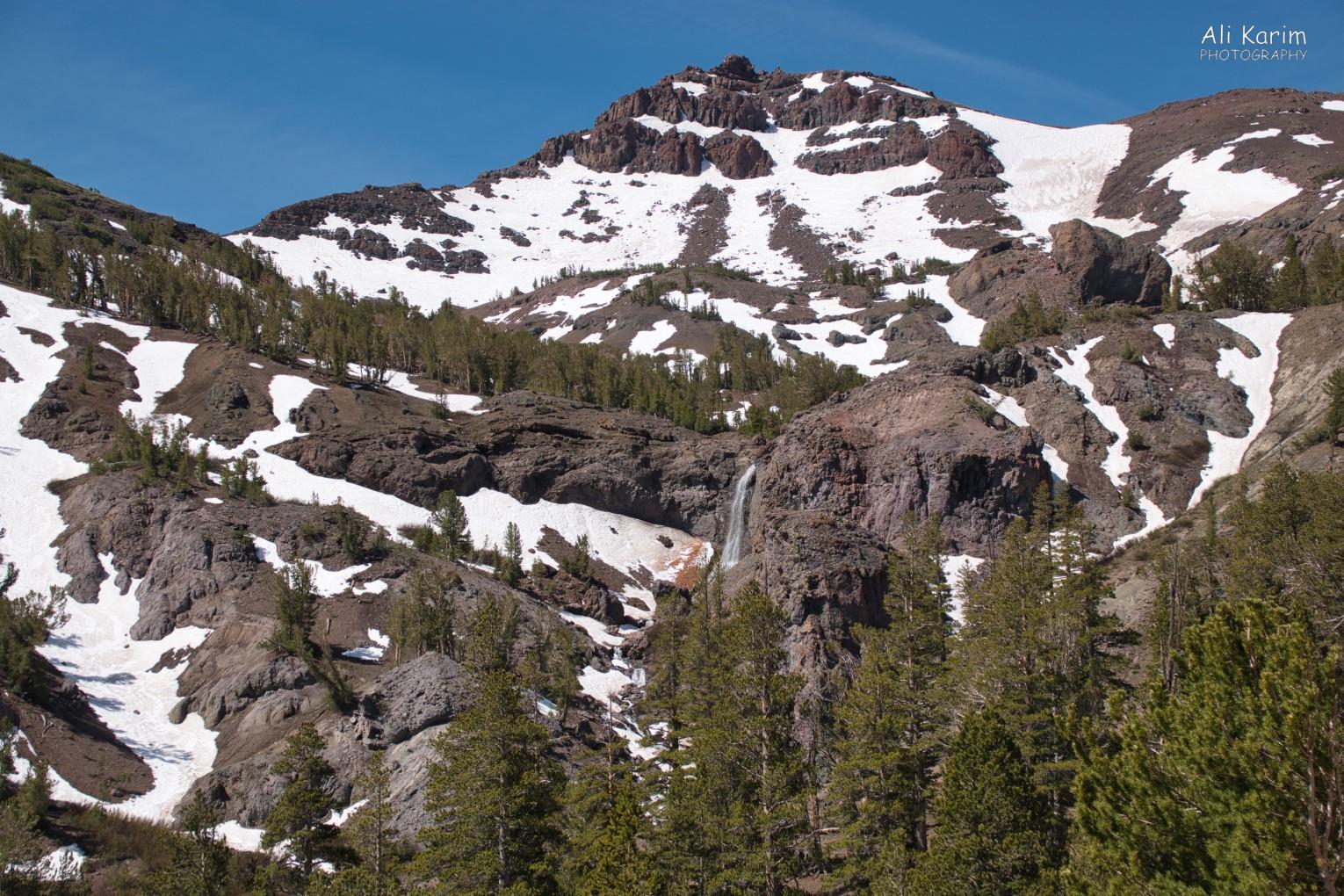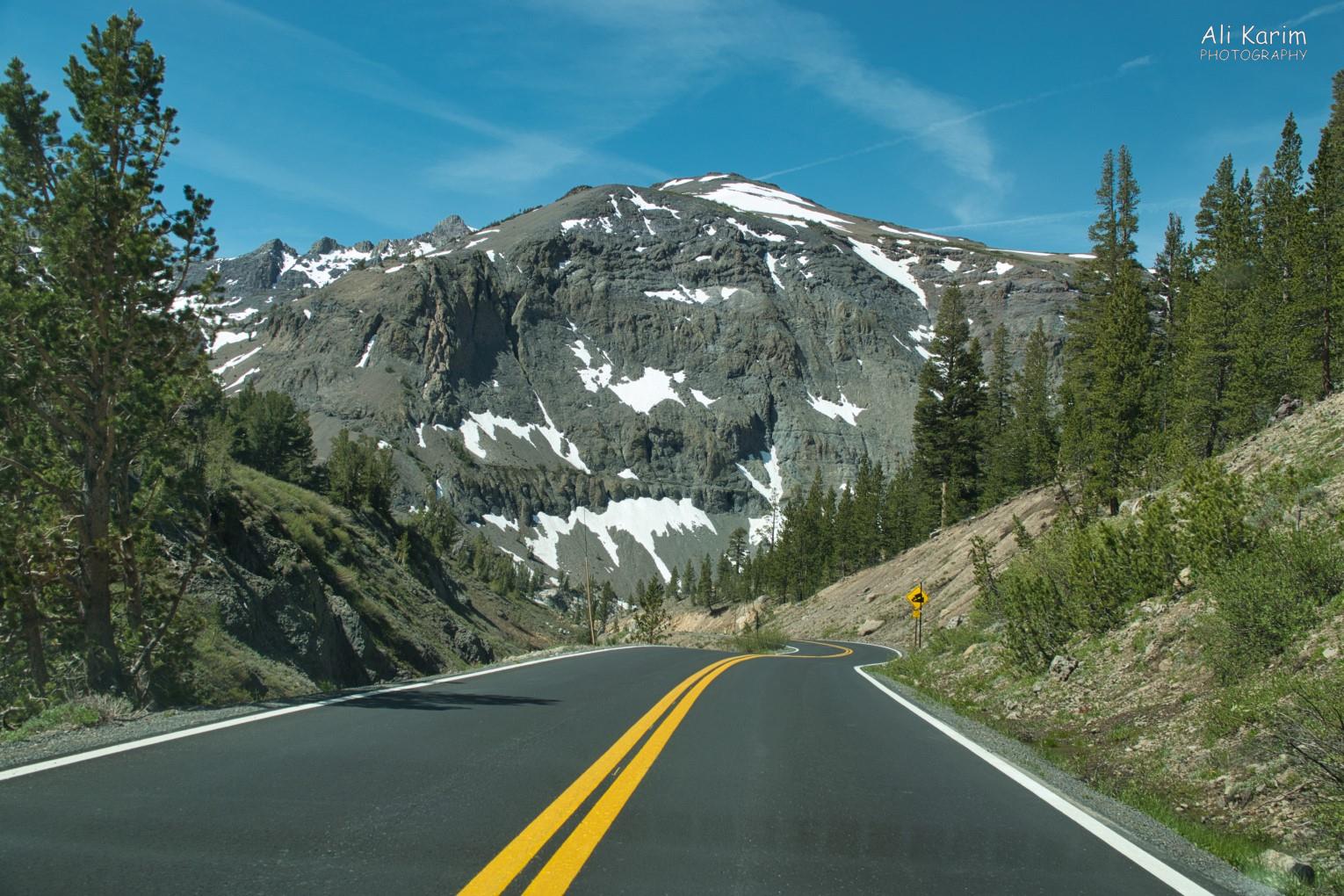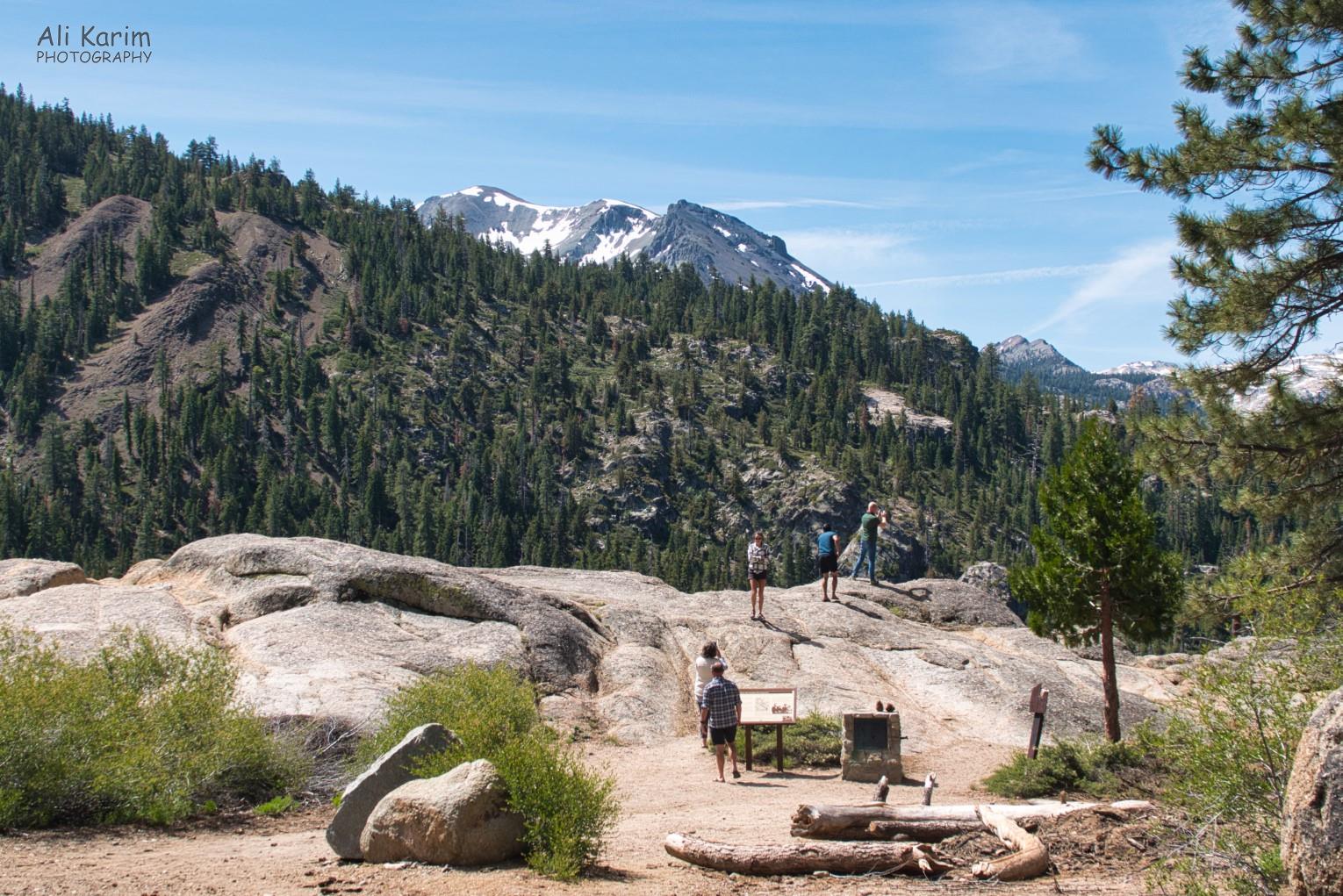 Panoramic view on Hwy 108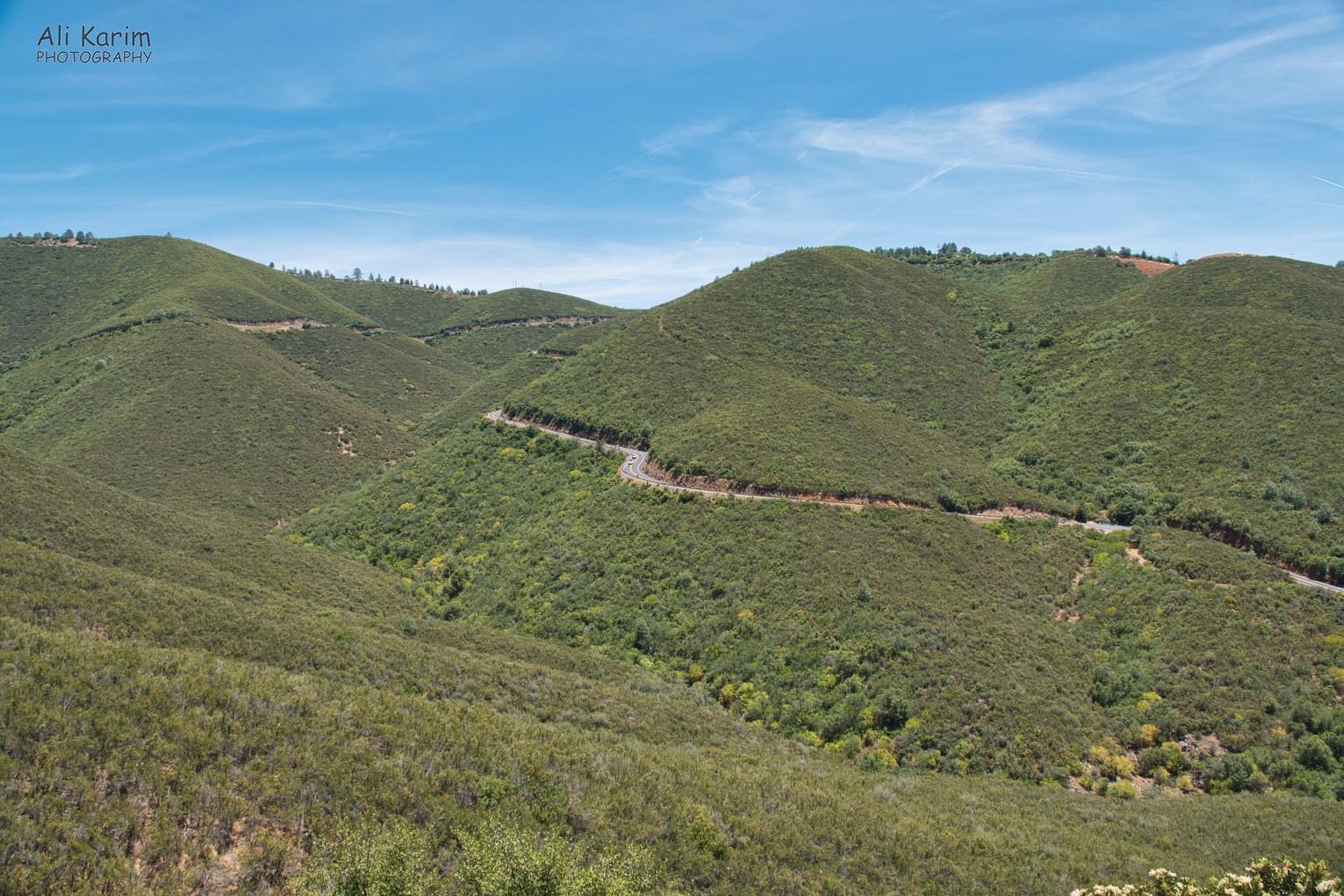 We detoured to a nature trail (Tuolumne Grove of Giant Sequoias off Hwy 120) where there were giant sequoia's and took a long hike on a nice trail. Elevation started at 6,200ft and elevation gain was 400ft over 1 mile, which translates to climbing 40 flights of stairs  🙂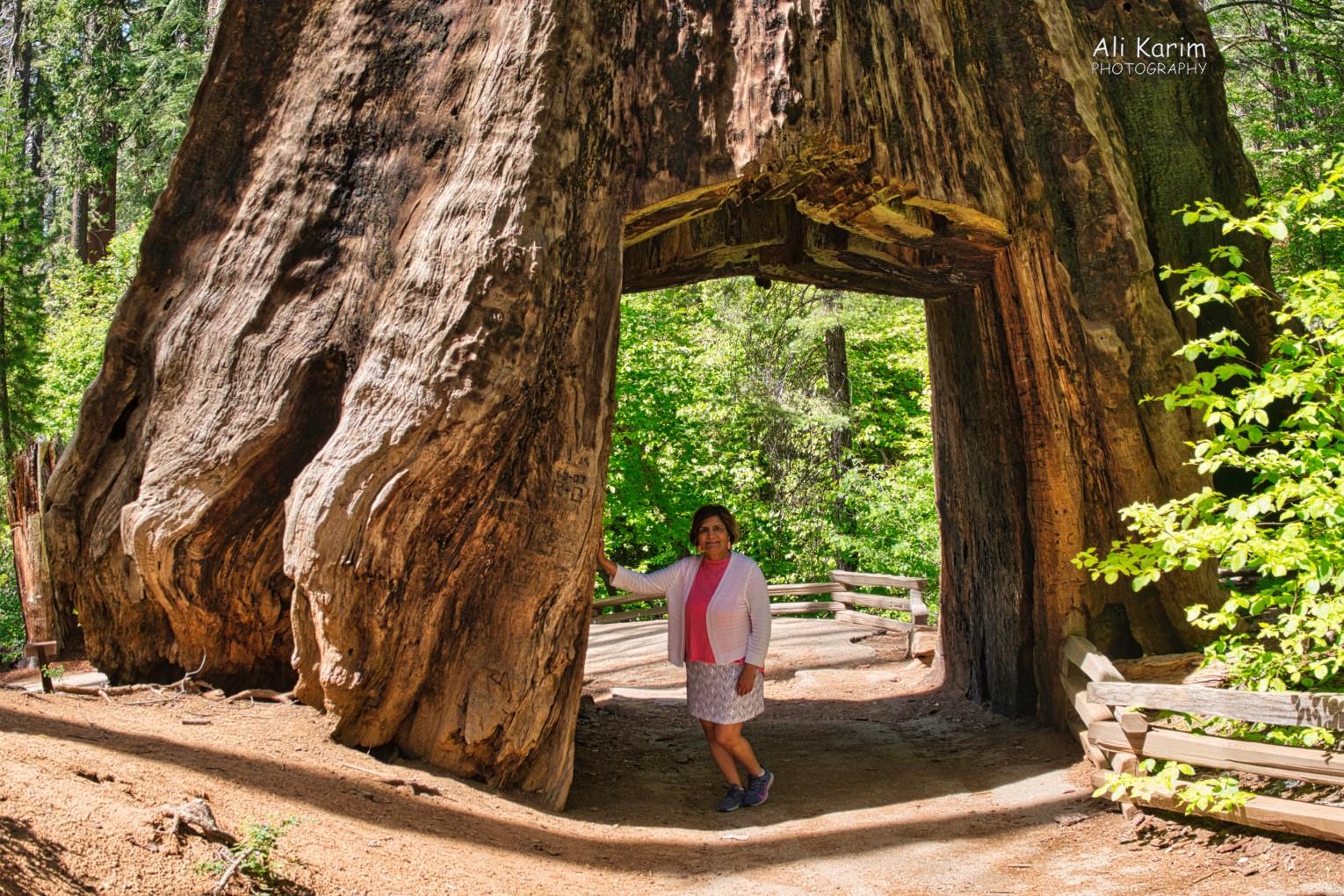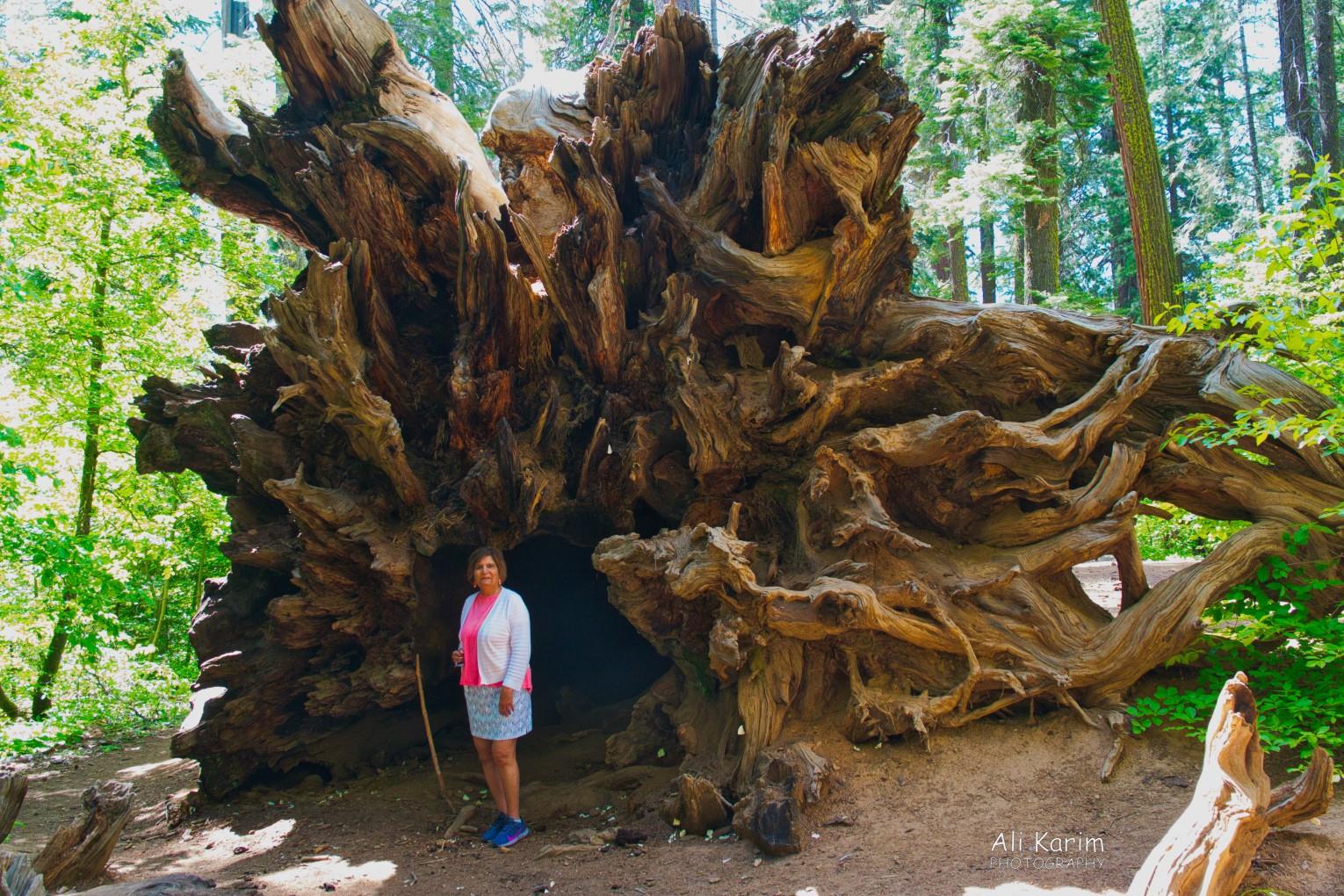 We found a B&B place near Mariposa in a rural community for the next couple of nights while we checked out Yosemite. The lodging inside the park was very expensive.
The next day, we drove into Yosemite to check it out for next 2 days. There were a lot of people going into the park; and it seemed crowded even with limited numbers of people allowed daily. I wonder what it would be like without any such restrictions; traffic jams?
Yosemite is a valley, and famous for its impressive waterfalls, meadows, cliffs, and unusual rock formations. It is truly a most beautiful place; pictures don't do it justice.
Some scenes inside Yosemite National Park during our 2 days here, below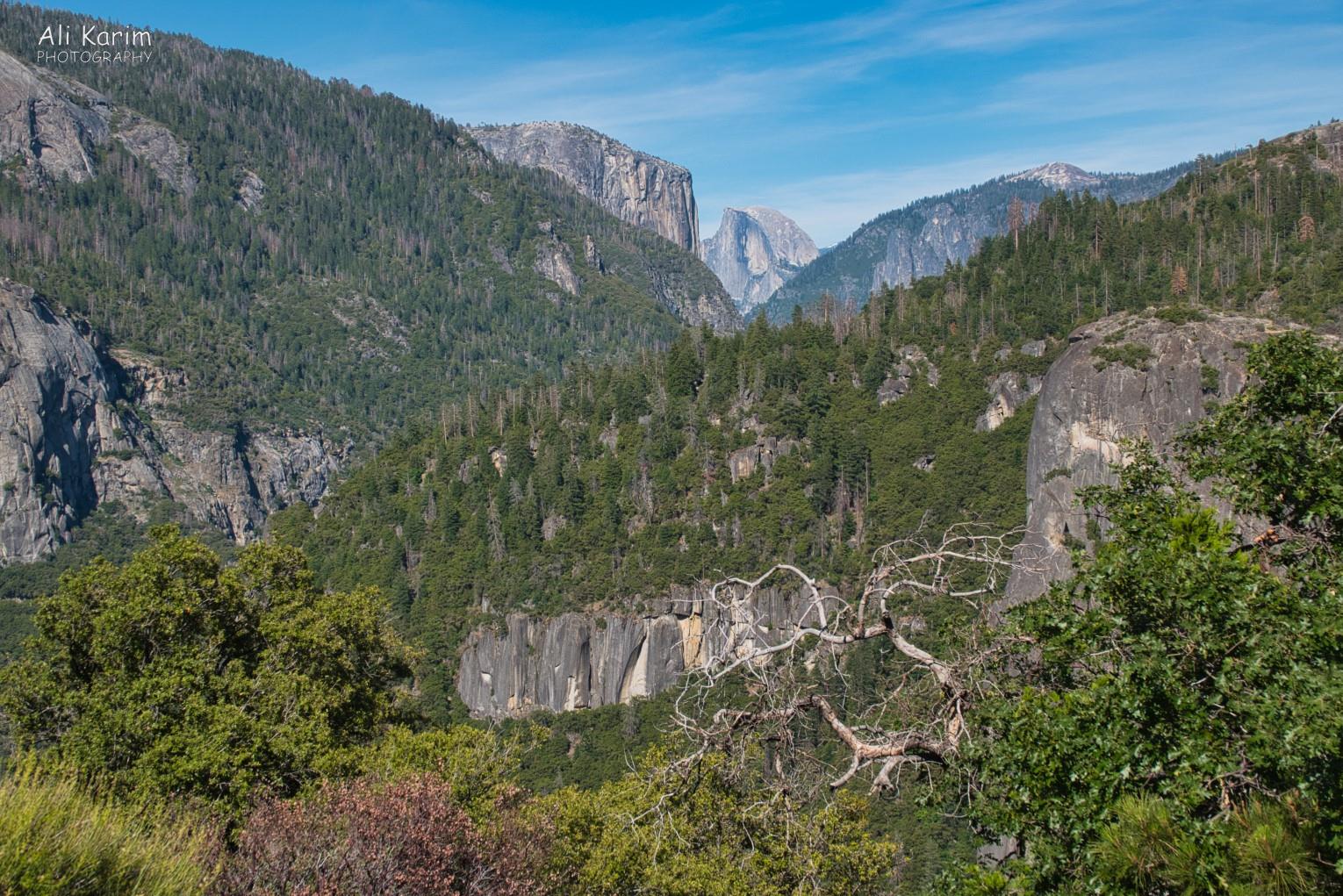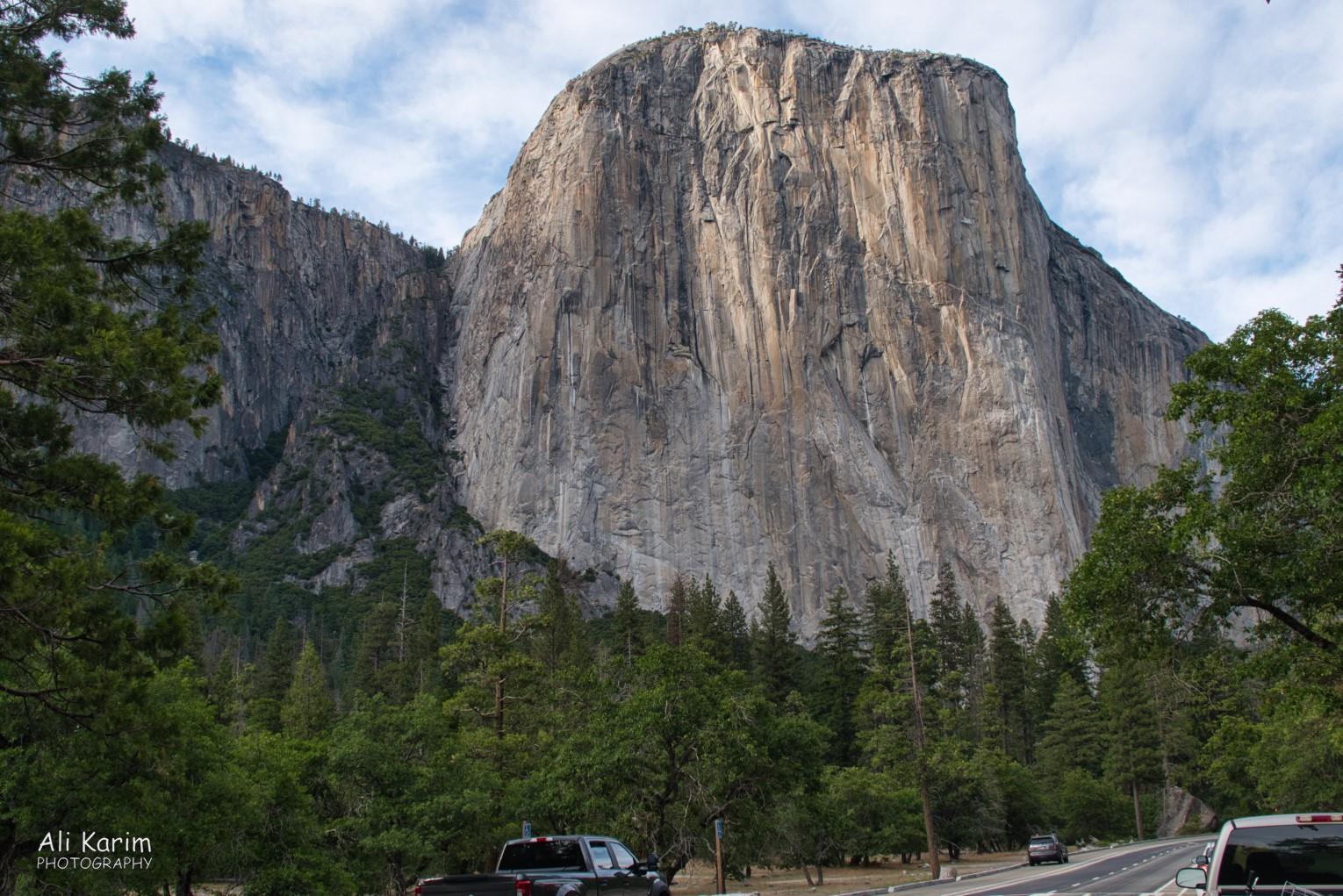 View of Yosemite valley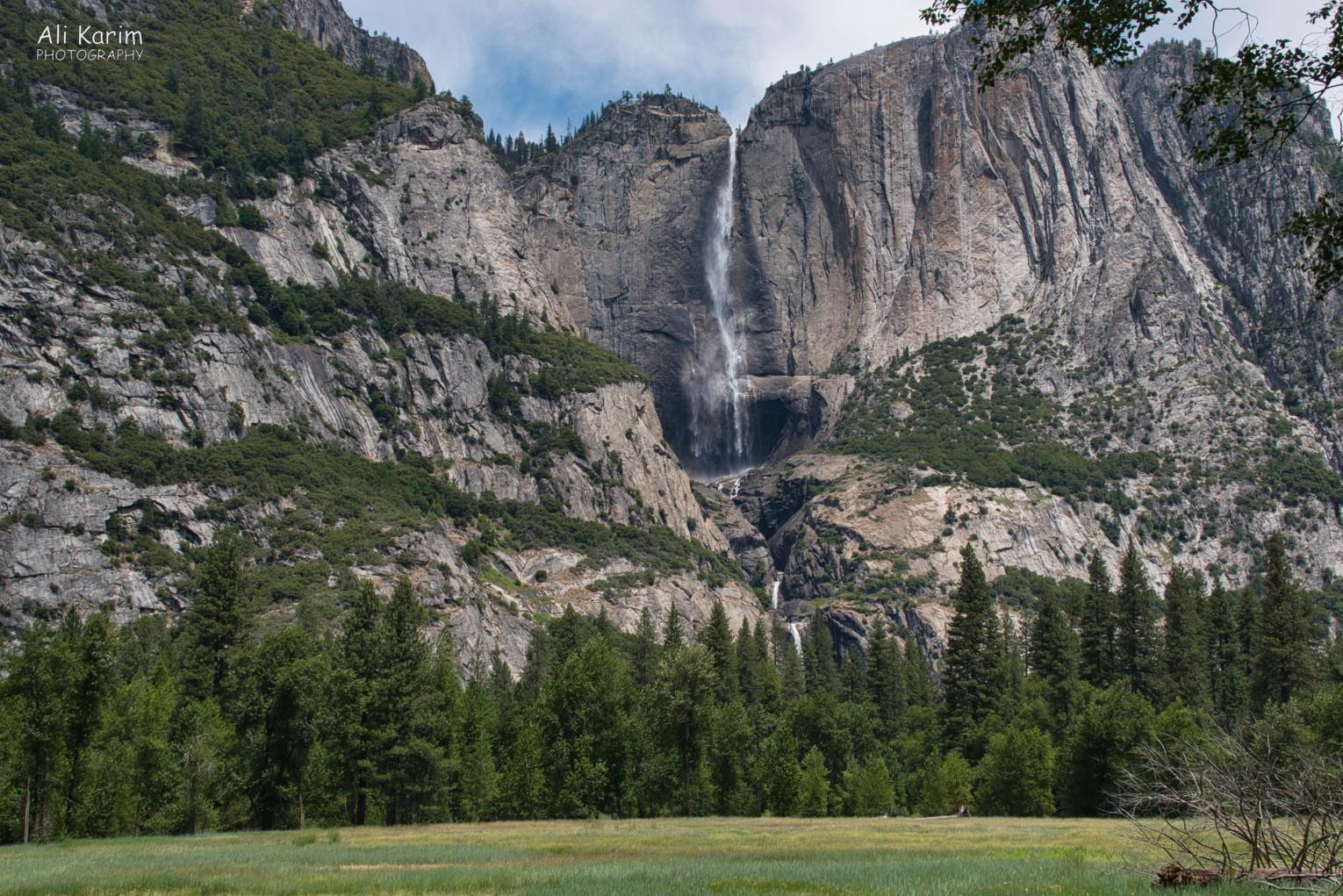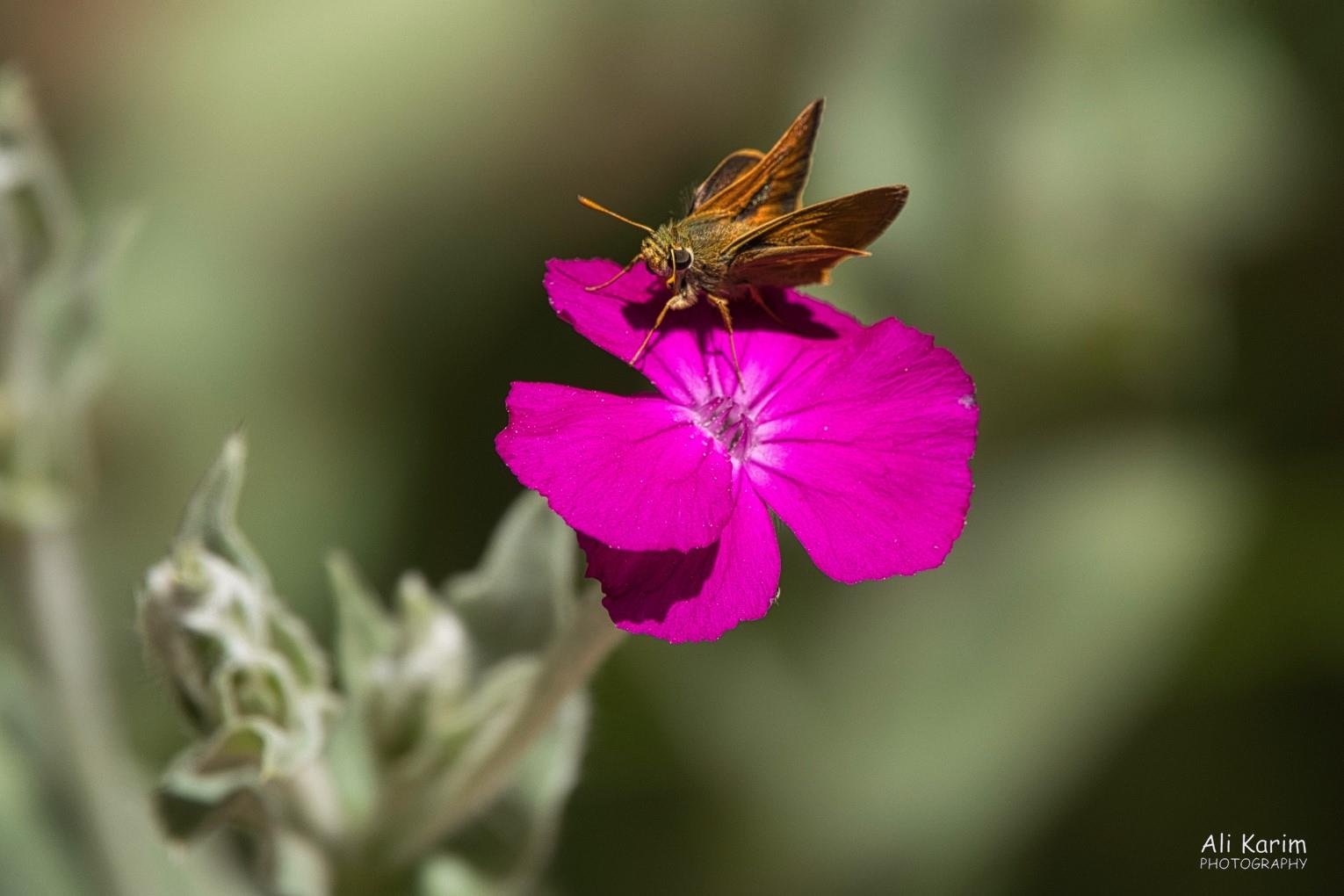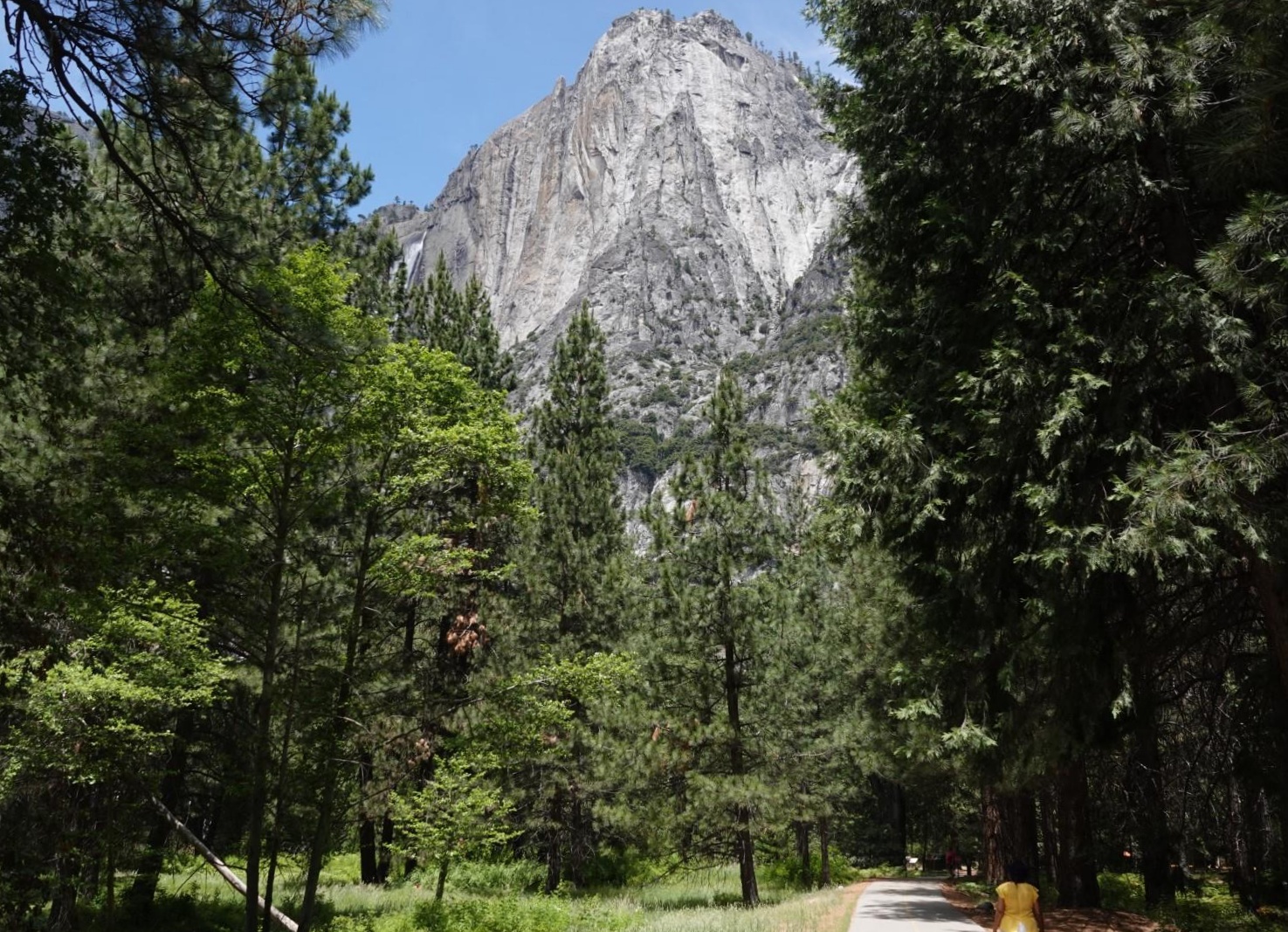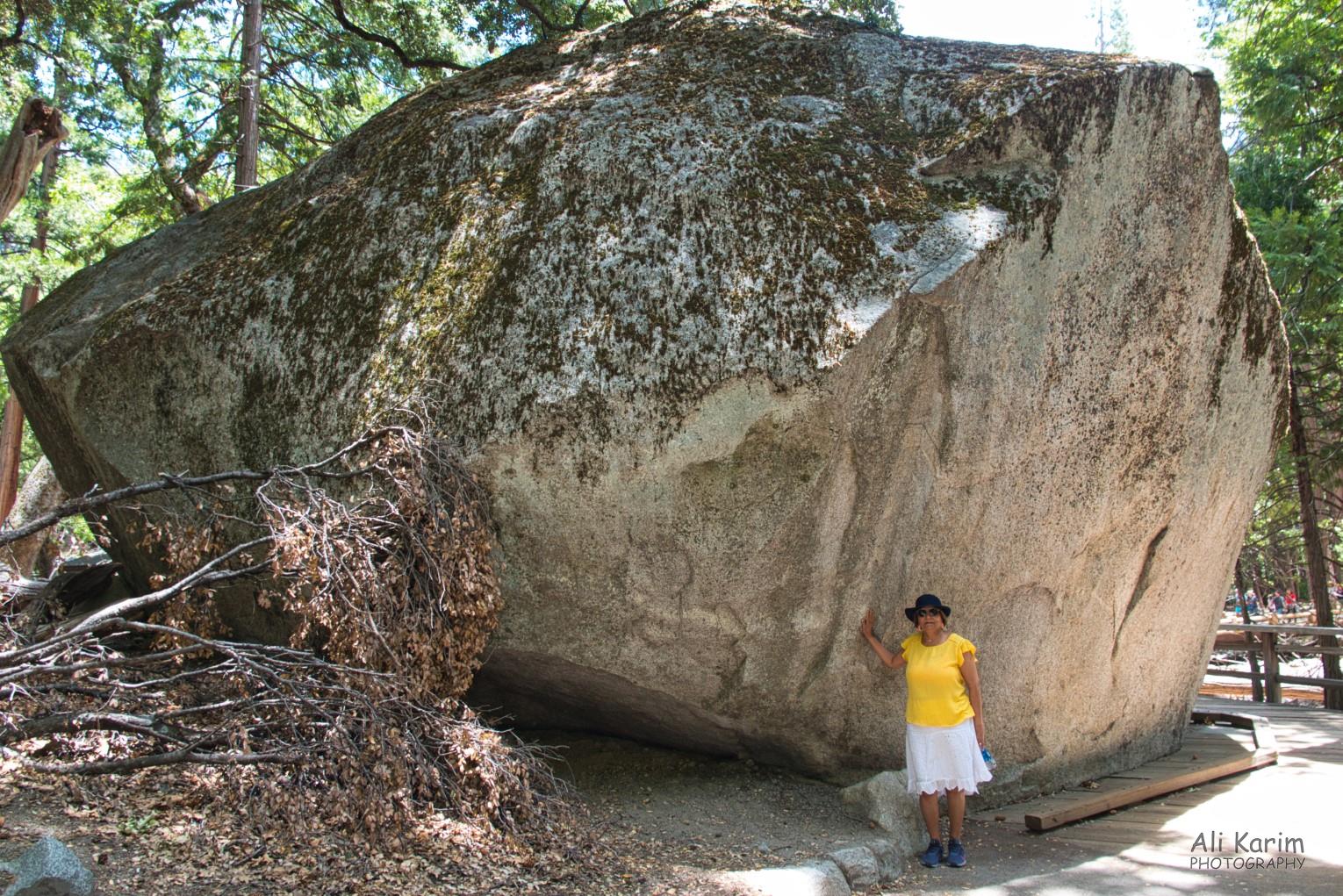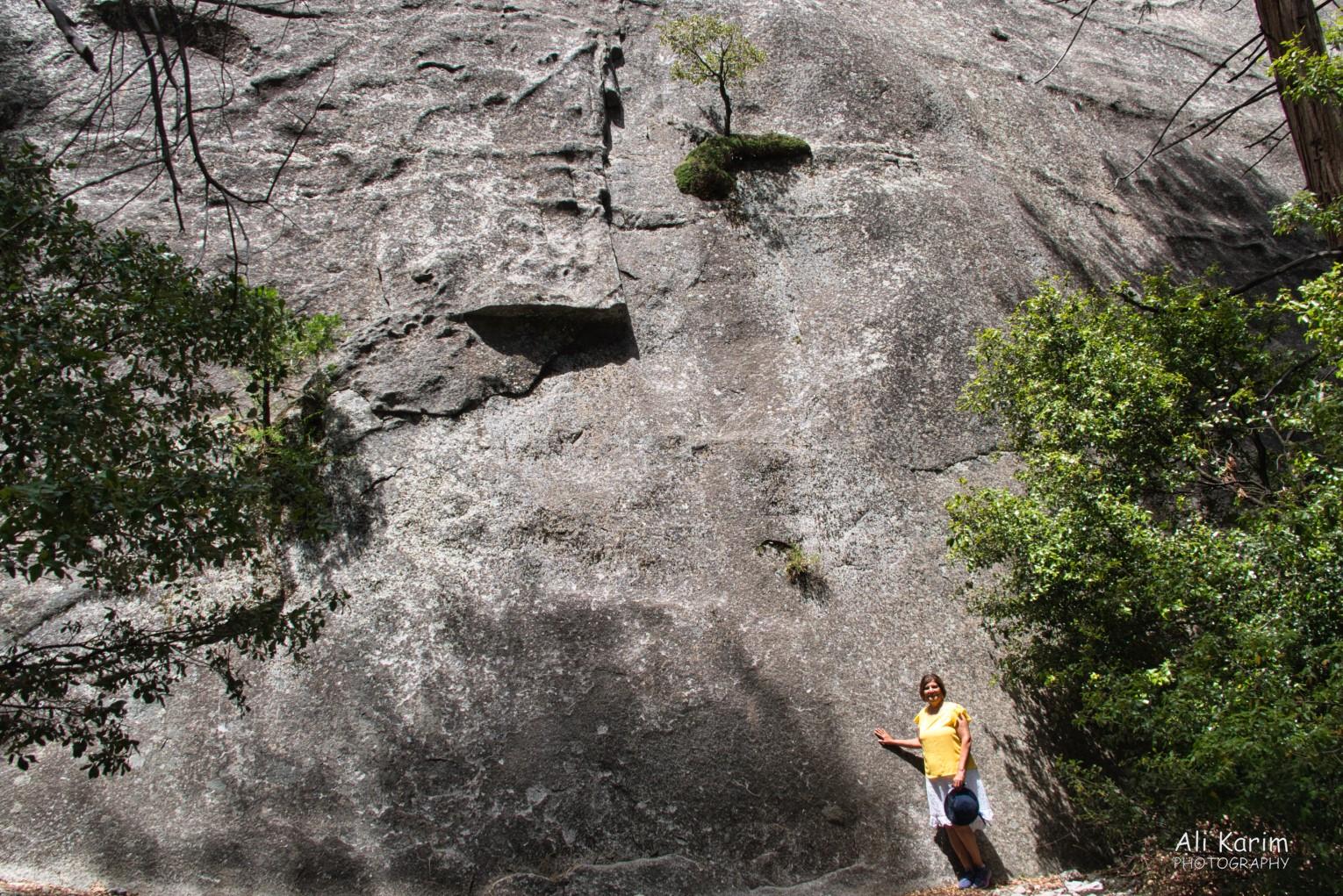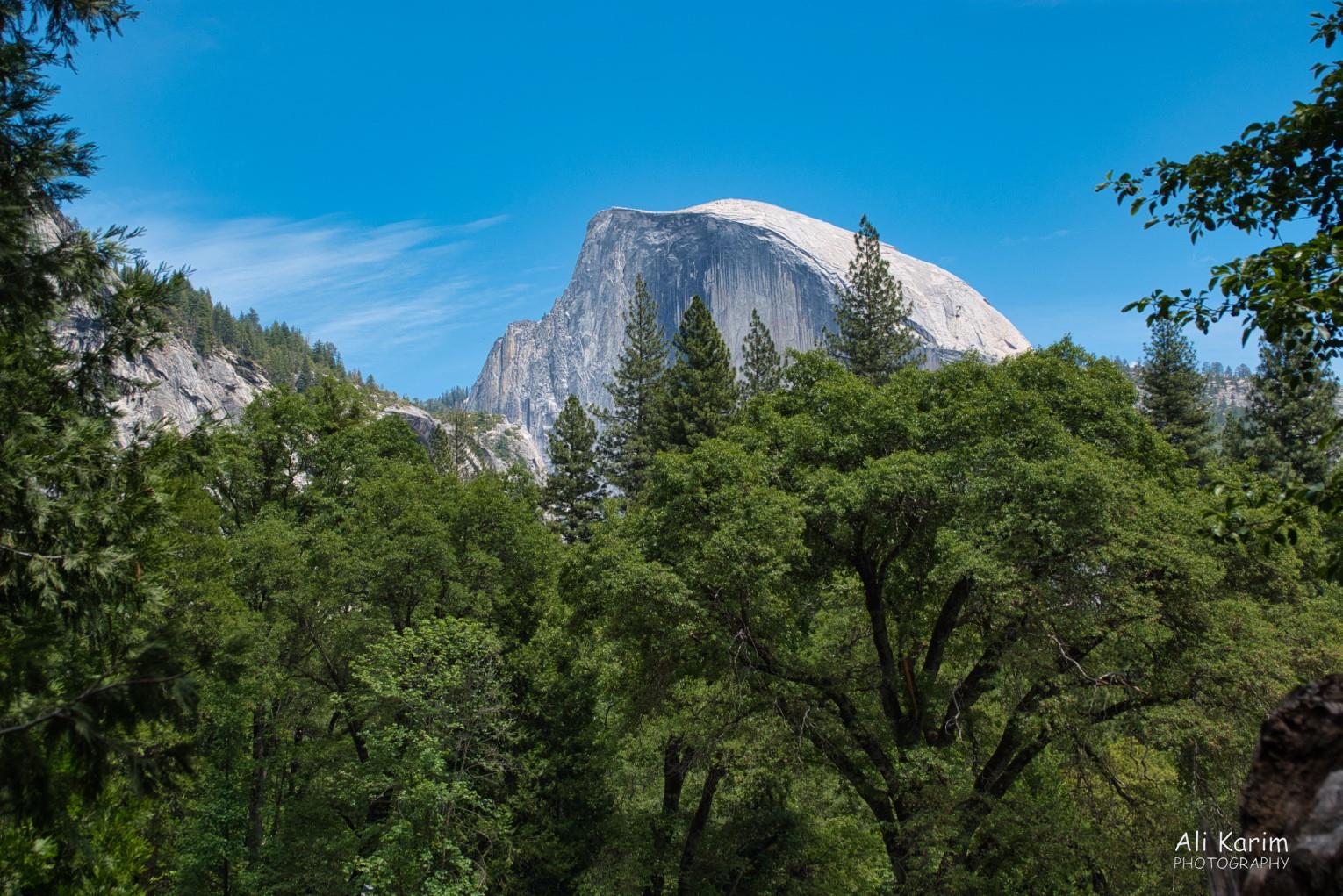 There are several drives within the park which take you to different views of the Yosemite valley. One that was particularly spectacular was Glacier Point road which takes you to Glacier Point for spectacular views as this is an elevated point. Along the drive, you get fantastic views as you climb. Some scenes below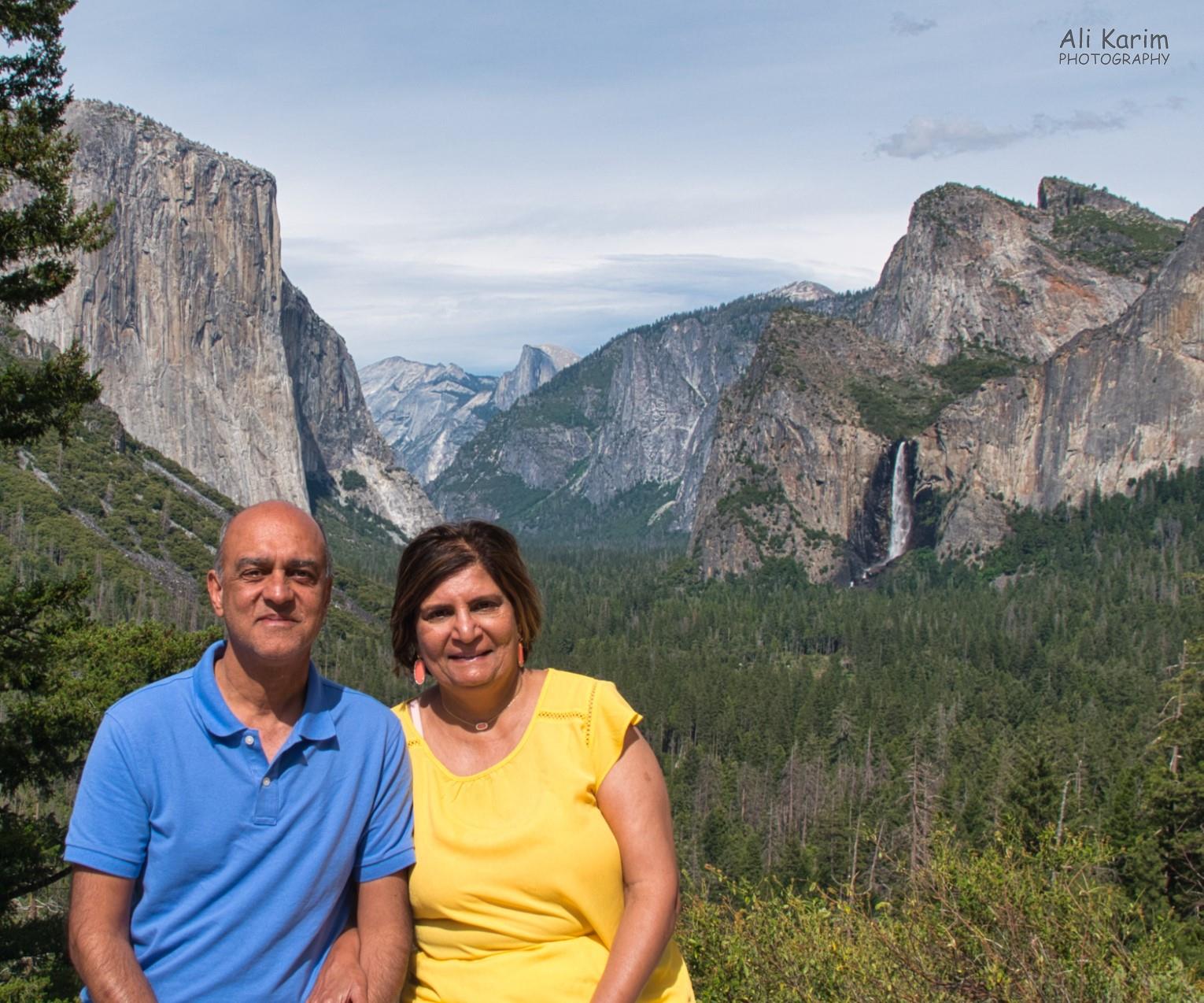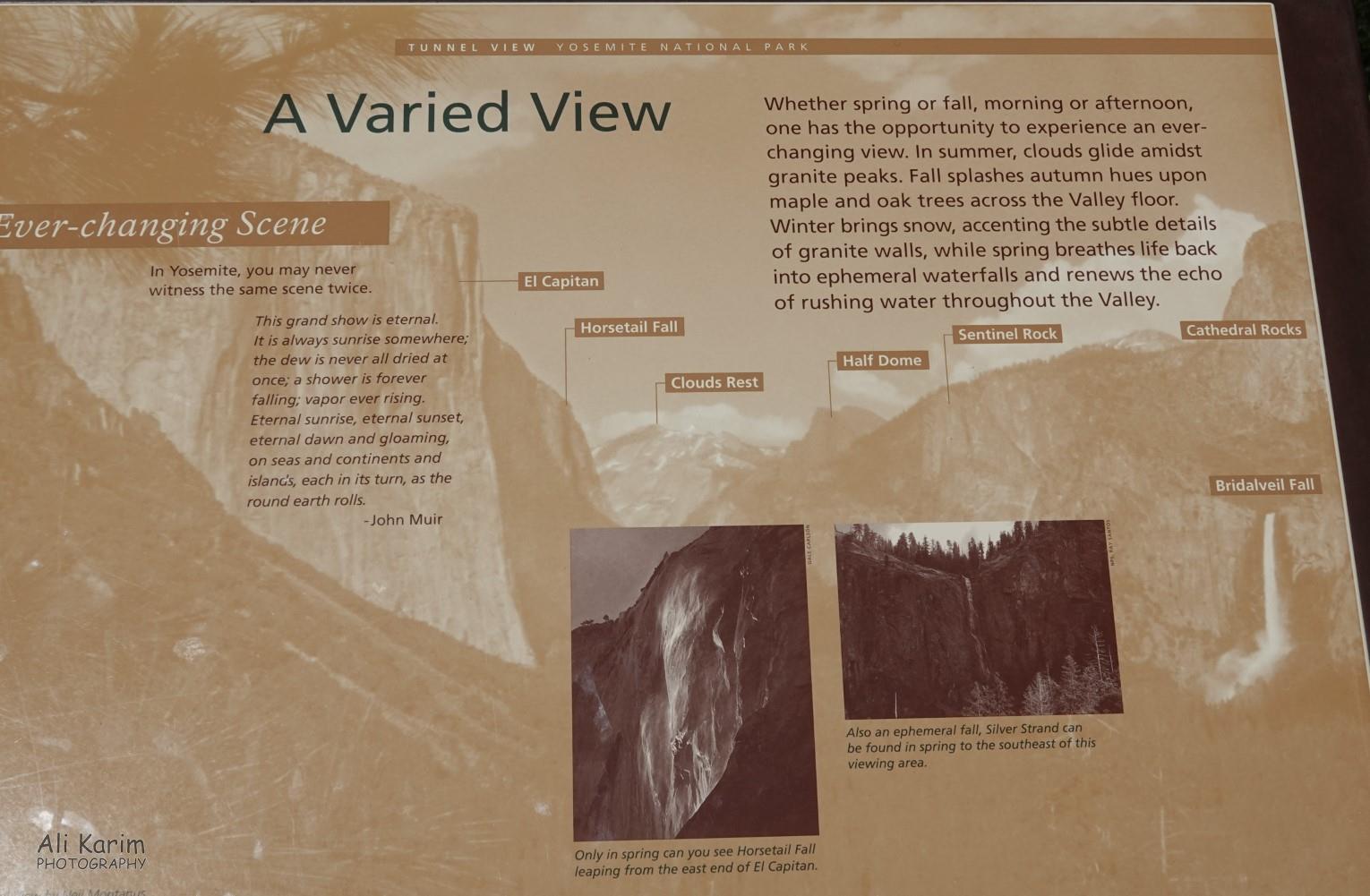 Video view of the valley from this viewpoint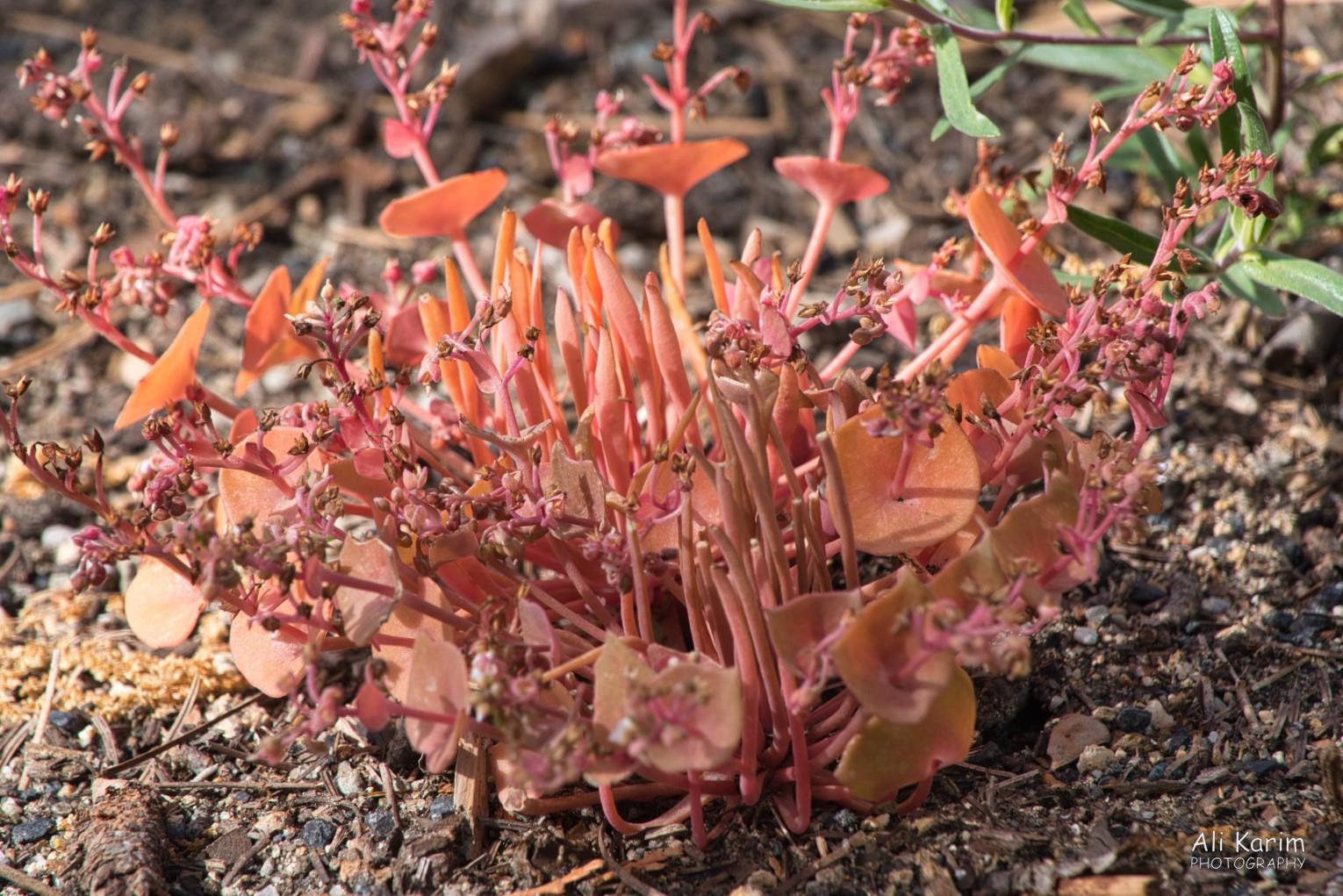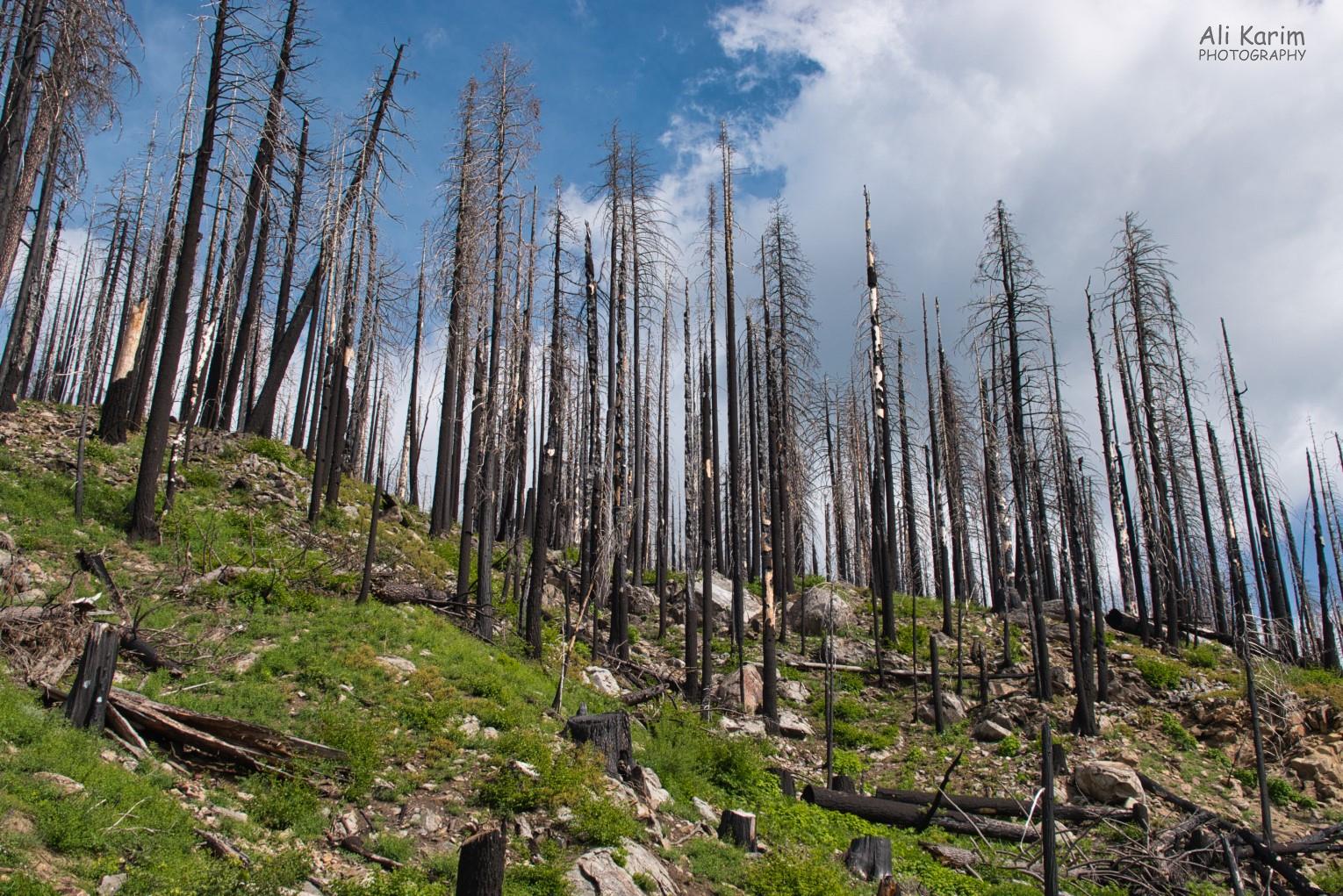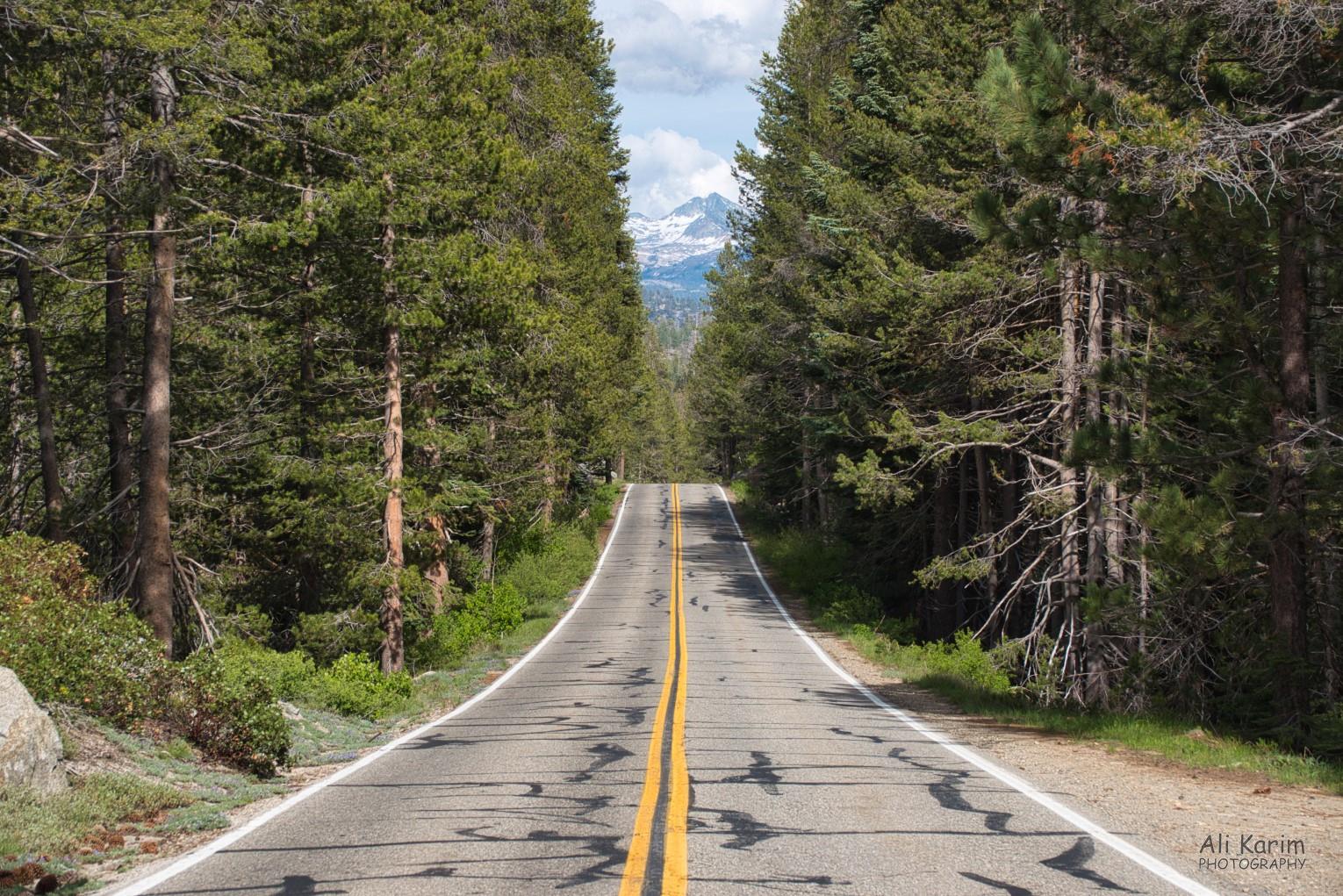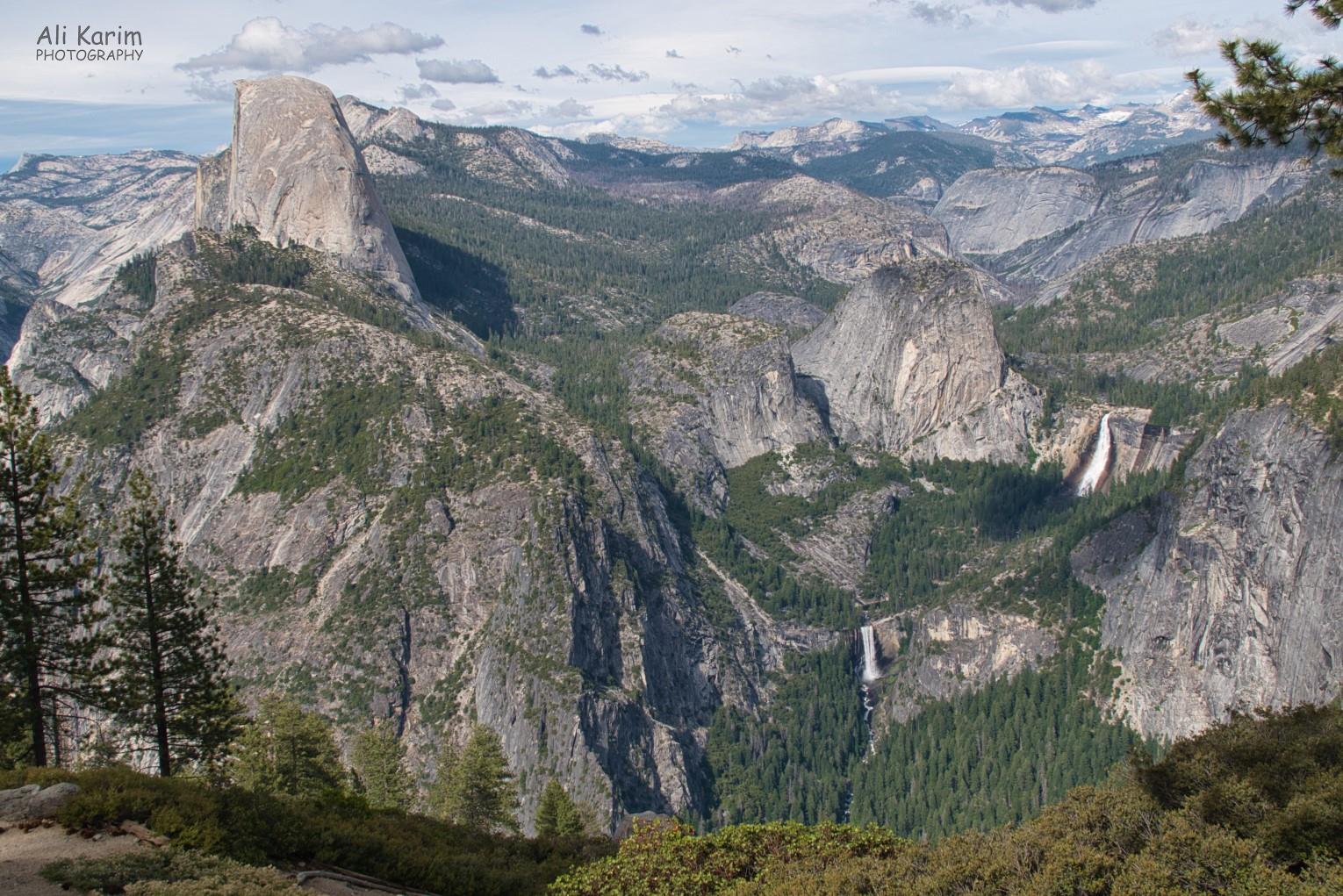 Panoramic views from Glacier Point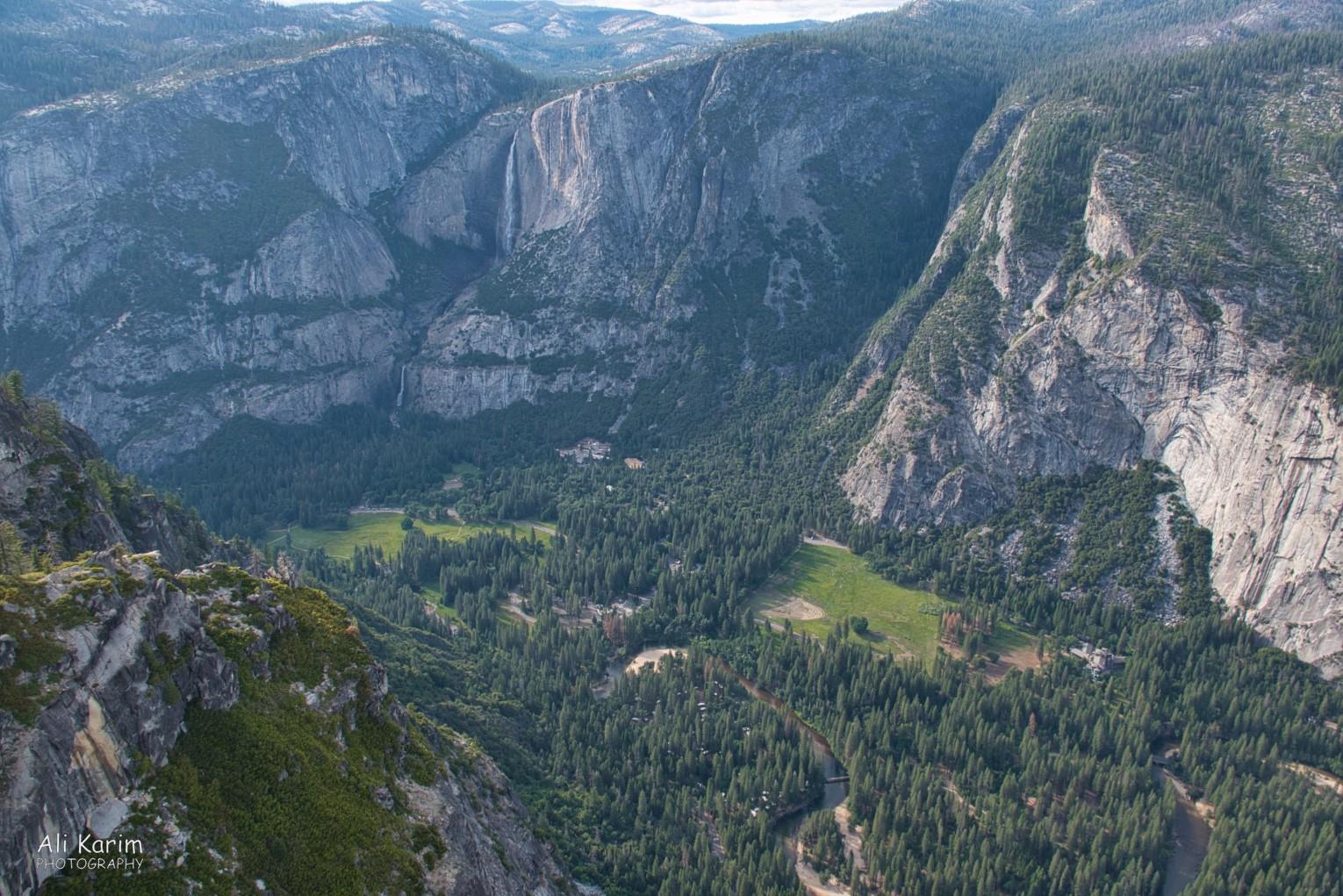 After this wonderful time in Yosemite, it was time to move along to Death Valley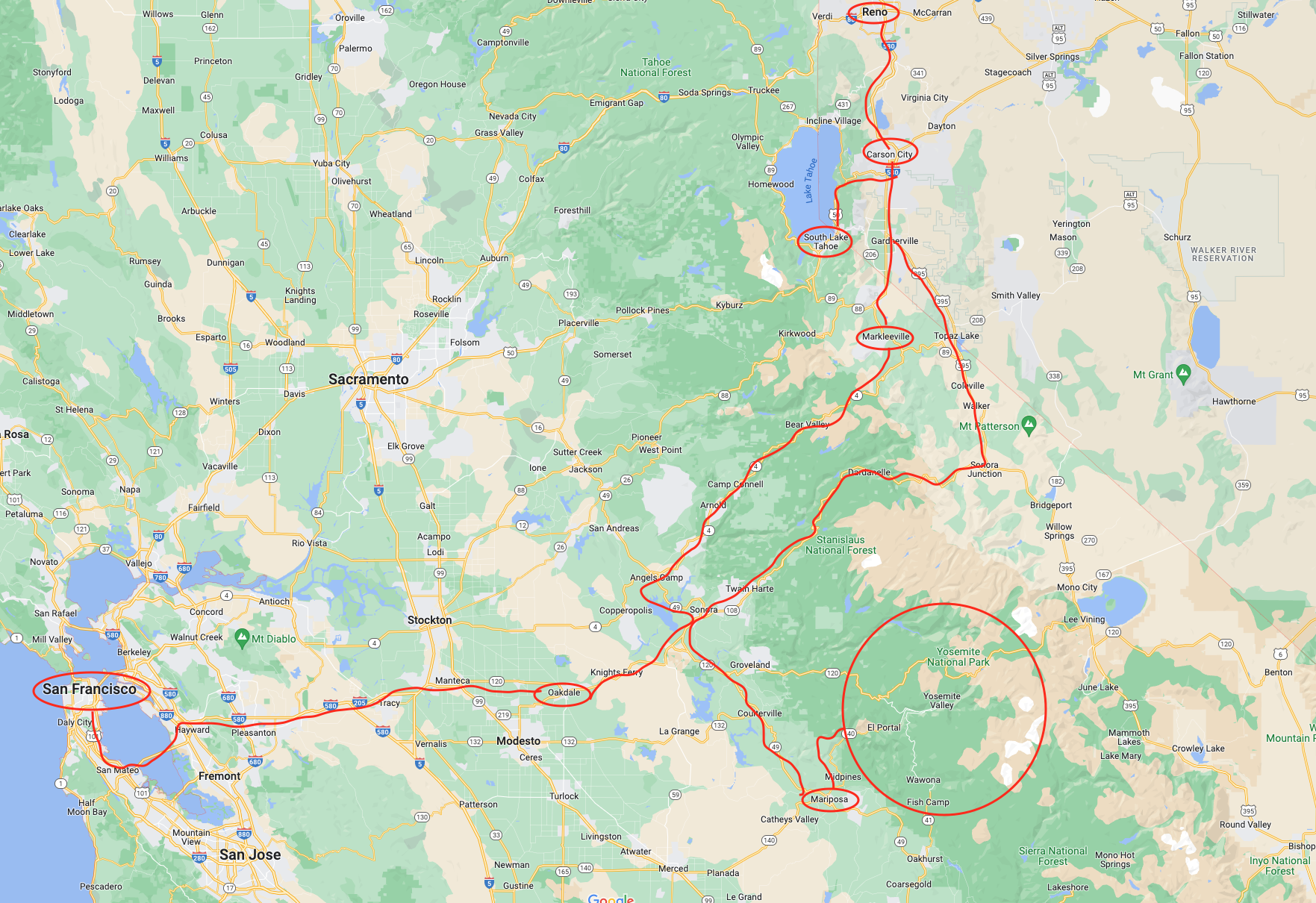 This entry was posted in
North America
,
USA
,
Yosemite & Death Valley