In late December 2017, we decided to go spend New Year's eve celebrating a friends' birthday in Punta Cana, Dominican Republic.
So after finishing up the Colombia Cartagena trip, we came back to Dallas, and then took off to Punta Cana via Miami. We had booked the Four Points Sheraton hotel near the Punta Cana airport from the 31st for a few days, but wanted to get to Punta Cana on the 30th to get some extra sun and sand; but we could not get a hotel room (Four Points Sheraton was full). So we booked a rental car on the 30th and decide we would take the car and wander around and find a place to stay at for 1 night on the 30th.
We arrived at Punta Cana, DR, on a wonderful sunny day, and after clearing Immigration & Customs; headed to the car rental place. Found the place, but all the rental company counters were empty of staff except 1. Asked the guy at this 1 manned counter where we could find the Thrifty rep; and he called the rep; and asked us to wait. When the Thrifty Car Rental rep arrived, he informed us that they and all the other car rental companies had no cars available that day.
Interesting position to be in; no hotel that night, no car available that day to go look for hotels, all online chain hotels are fully booked; all probably because this was Dec 30th, just 1 day before New Years day. Where to stay for the night and how to get there?
After some arguing with the Thrifty Car rental guy, we realized that nothing was going to change, so we took the shuttle over to the Four Points Sheraton, and after explaining our dilemma, asked to use the internet to find a place for that night.
We found an interesting boutique hotel nearby, called the Hotel Las Flores; so called the owner (Sandy) and she gave directions and told us she would cover the cab fare. Good start :). So we took a cab and arrived at this new boutique hotel, which was in a residential area, but fully and wonderfully equipped.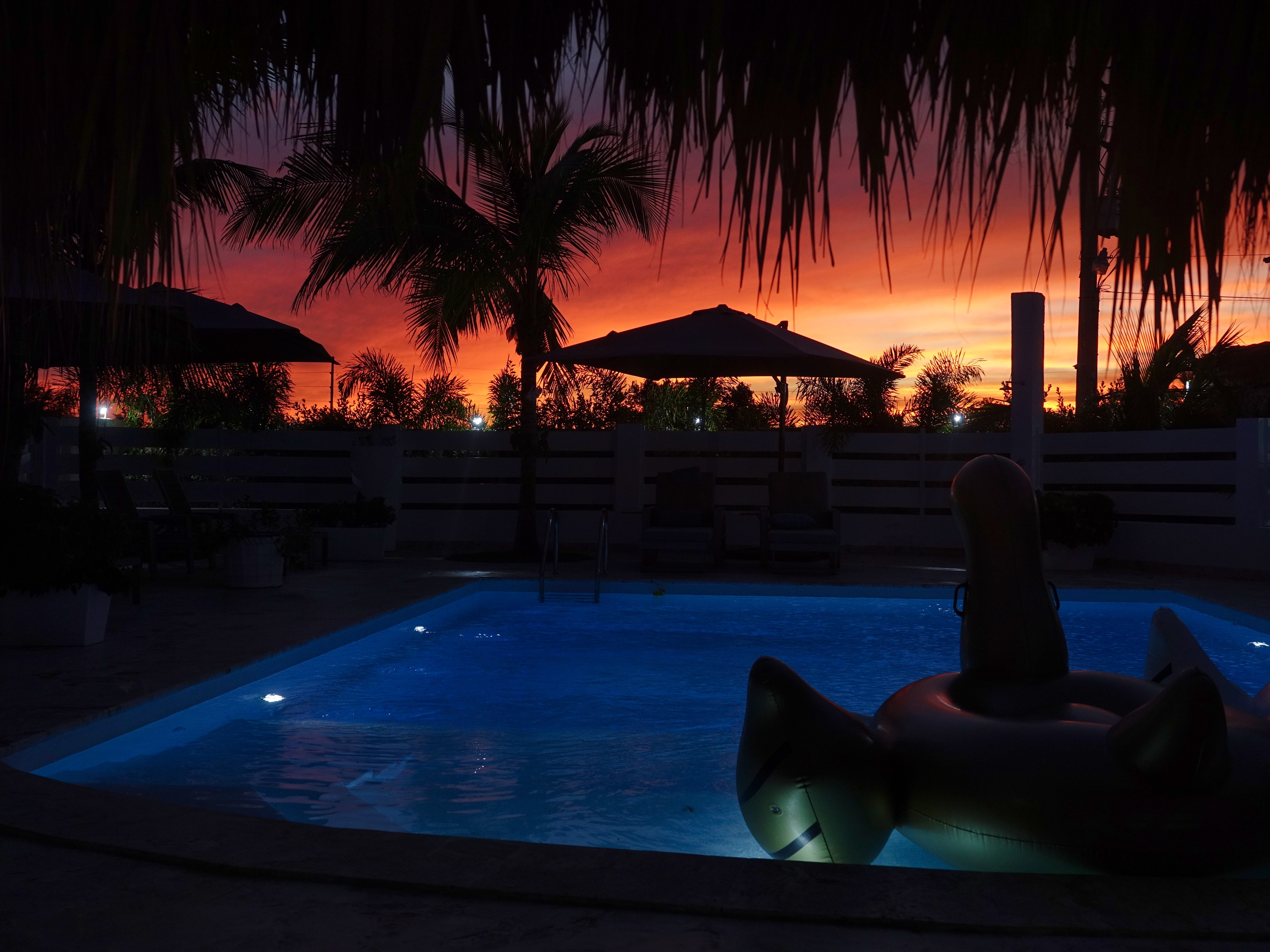 The amenities and facilities were first class, and Sandy and Jan, the Dutch owners, took wonderful care of us; everything was first class (Bulgari toiletries, excellent beds, furniture etc etc); and the chef there made some of the best dishes we have ever eaten. Hats off to Sandy & Jan for being wonderful hosts; they even tracked down the shoes Dilshad had left in the taxi when we arrived.
Next day, Sandy helped us find an arrange a short tour with a taxi driver (no rental cars still available ); so off we went for the day; plan was to drive to a local beach, and then off to several small towns and onto Higuey, a city in the interior, before going back to the Four Points, checking in, and then onto the Barcelo Bavaro resort for New Year's Eve with our friends.
So off we went to the nearest local beach; the Playa Macao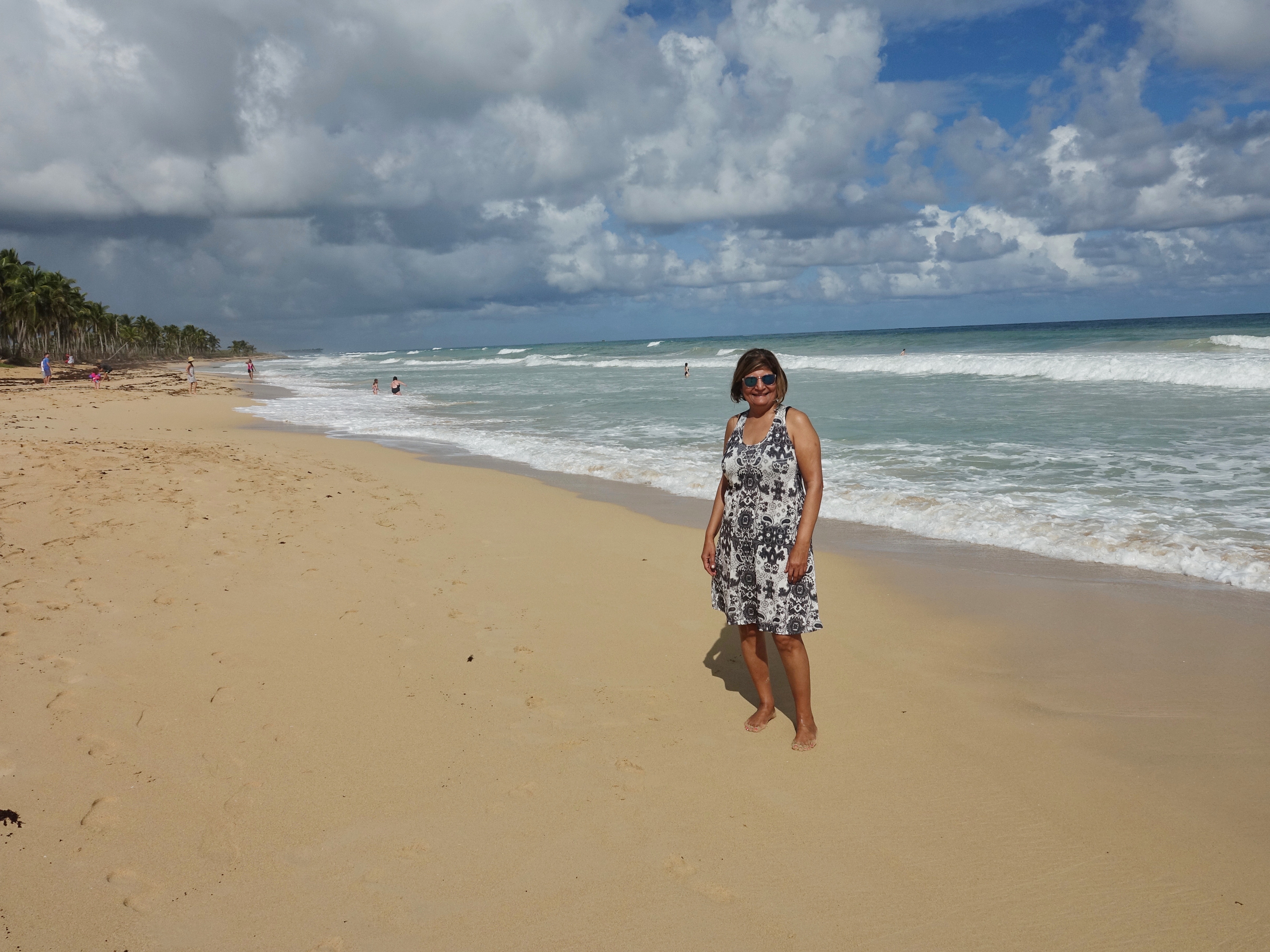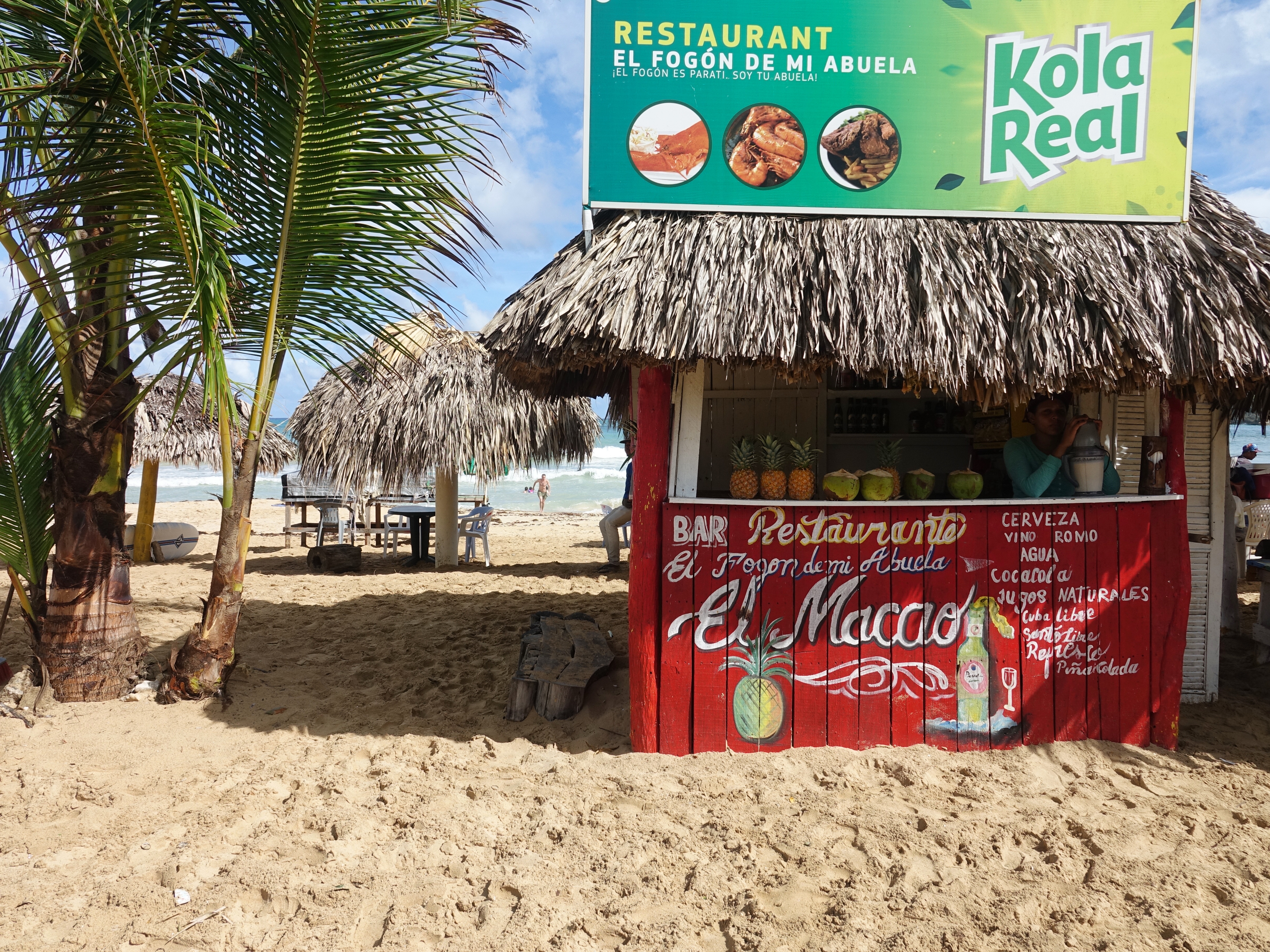 After a couple of stops on the way at a natural cavern / Swimming hole and fruit stands for coconut water (it was getting hot),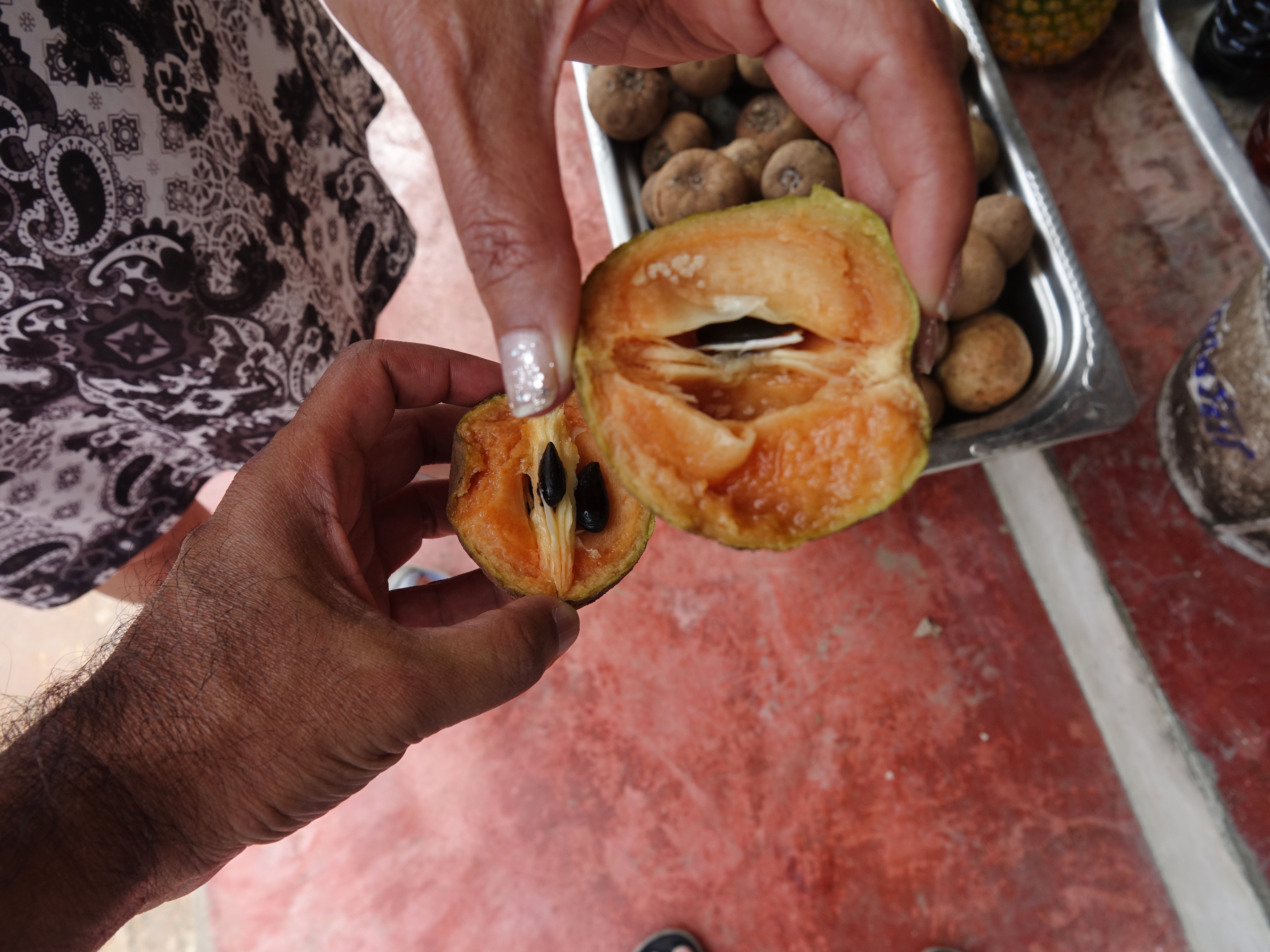 we stopped at Higuey at its most famous monument, the Basilica (Catedral Nuestra Senora de la Altagracia) which was an impressively "modern' Basilica built on a hilltop overlooking Higuey; quite nice and different. This Basilica has been visited by 2 Popes no less.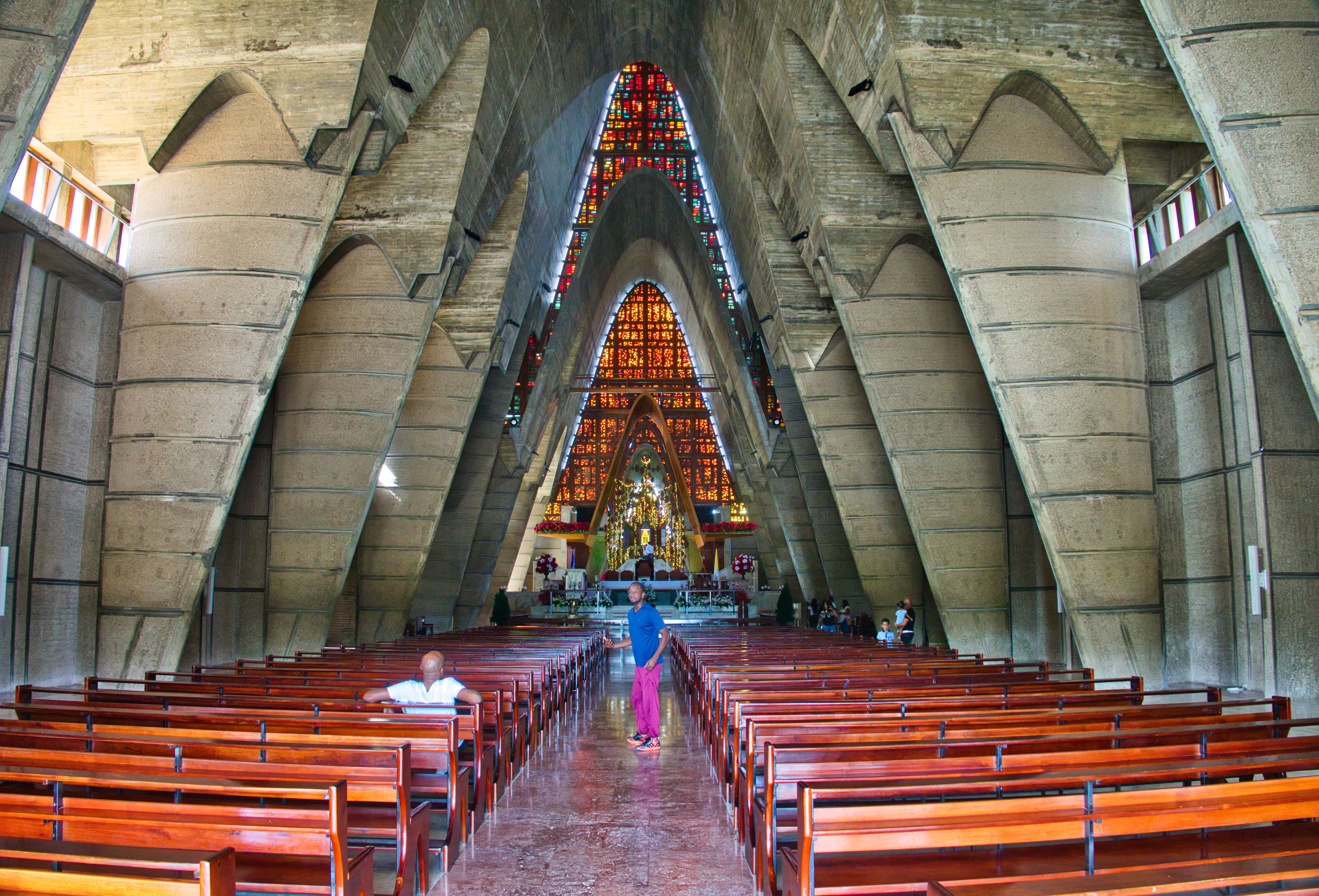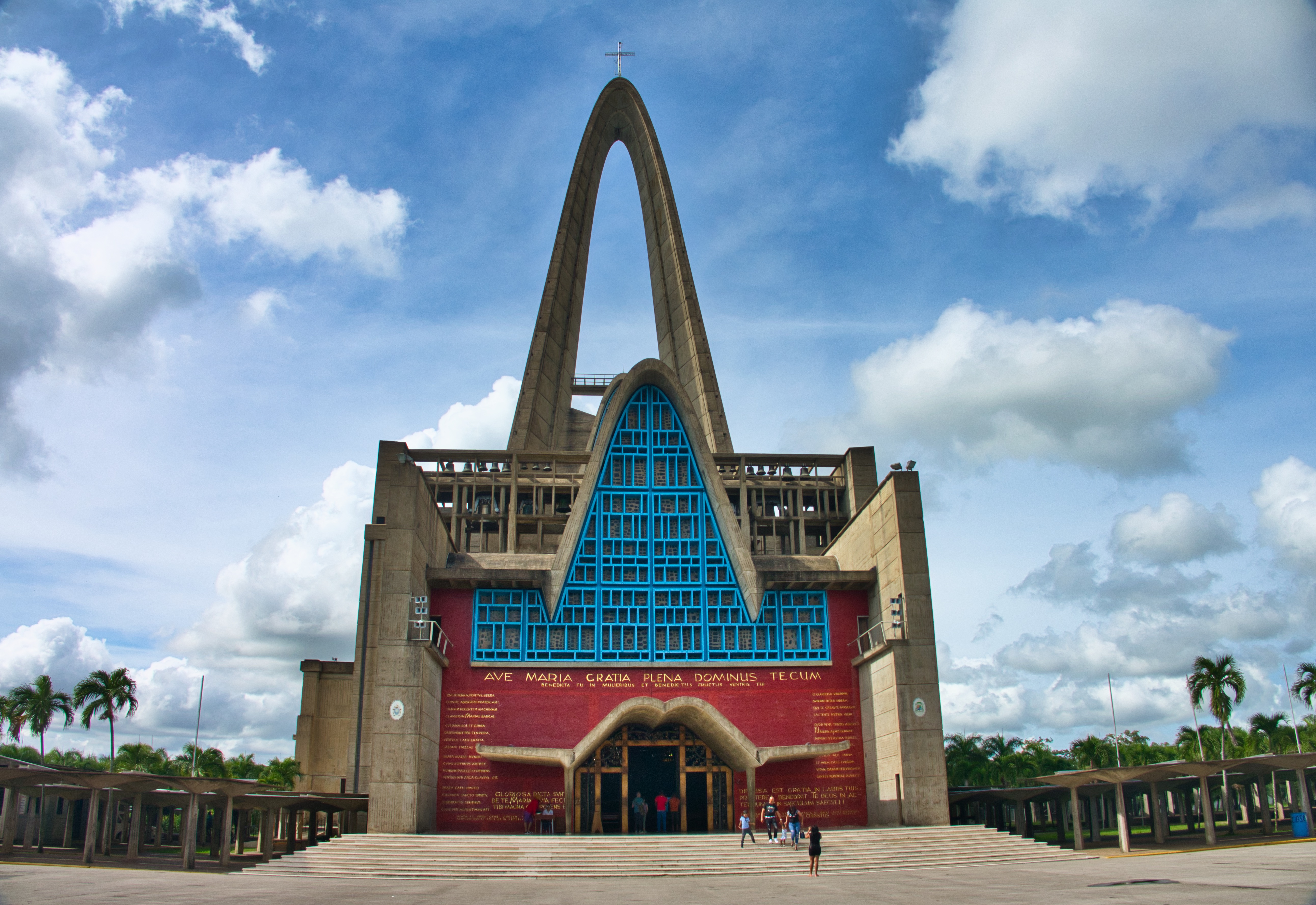 By this time, it was lunch, so we headed to a local eatery, where we had the comida tipica of rice, beans, yuca, plantain and salad/soup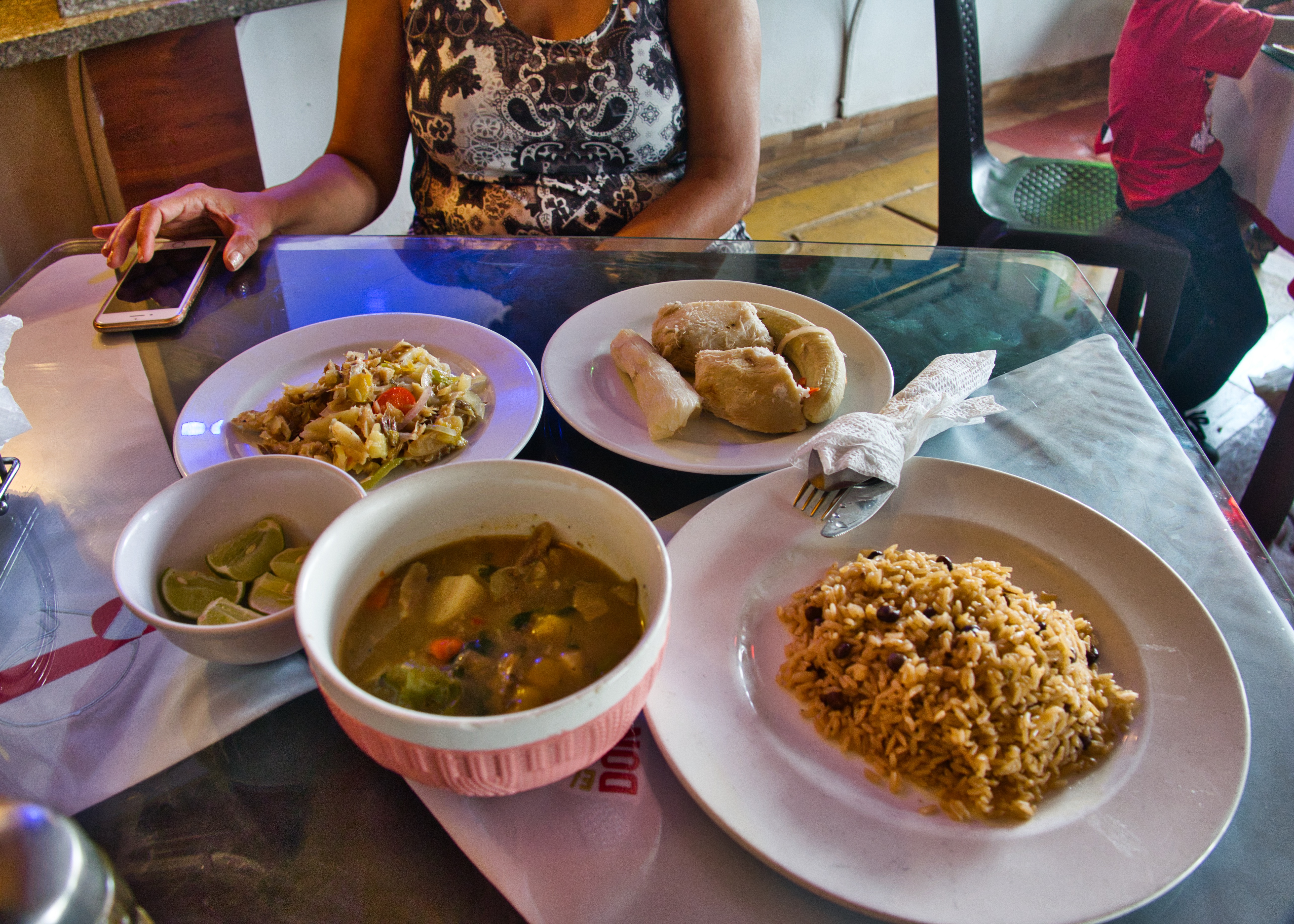 After this, we drove around Higuey, visiting its oldest church (not much visited due to the Basicila), the local town square, and then the local fruit & vegetable market 🙂 of course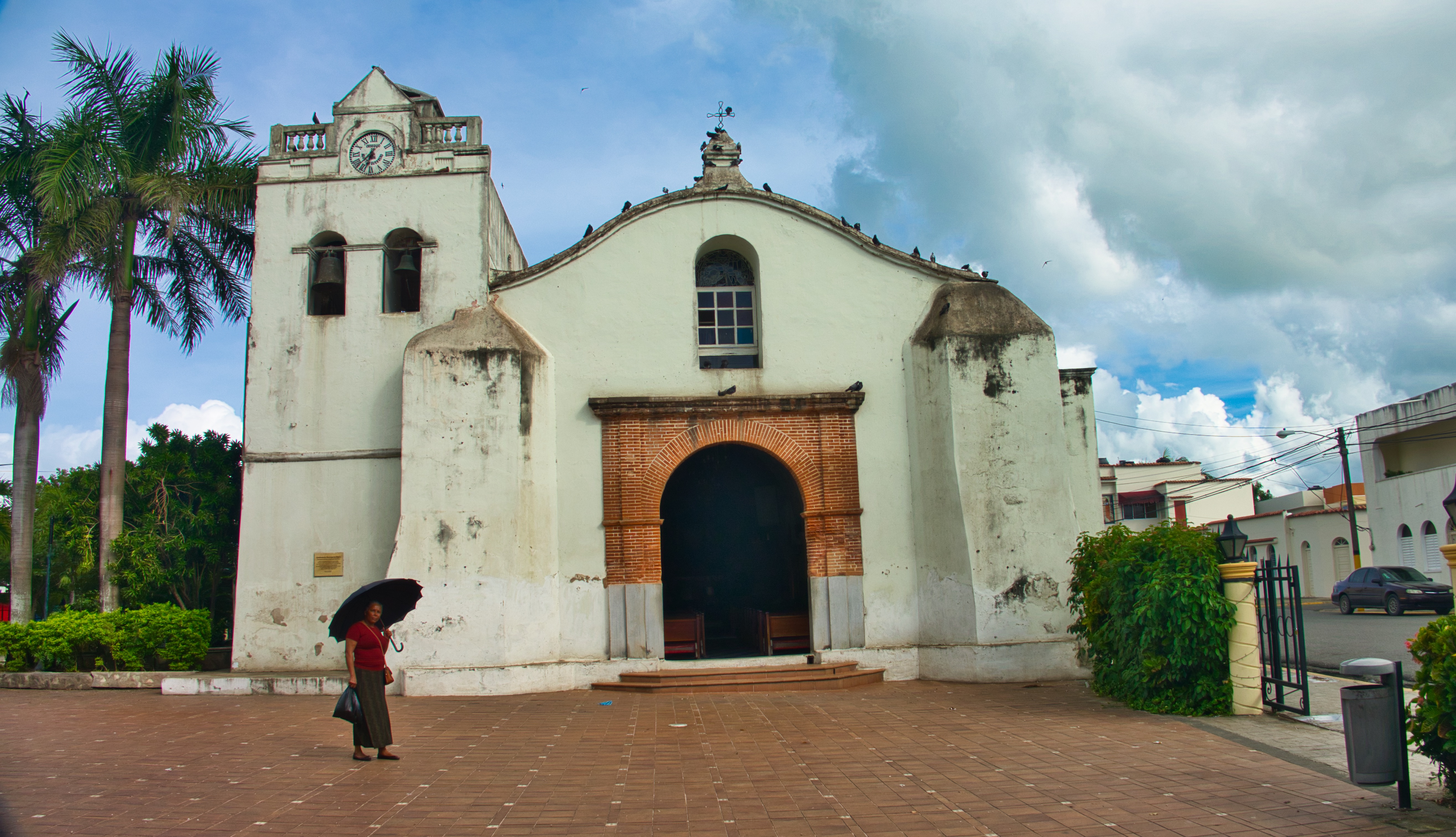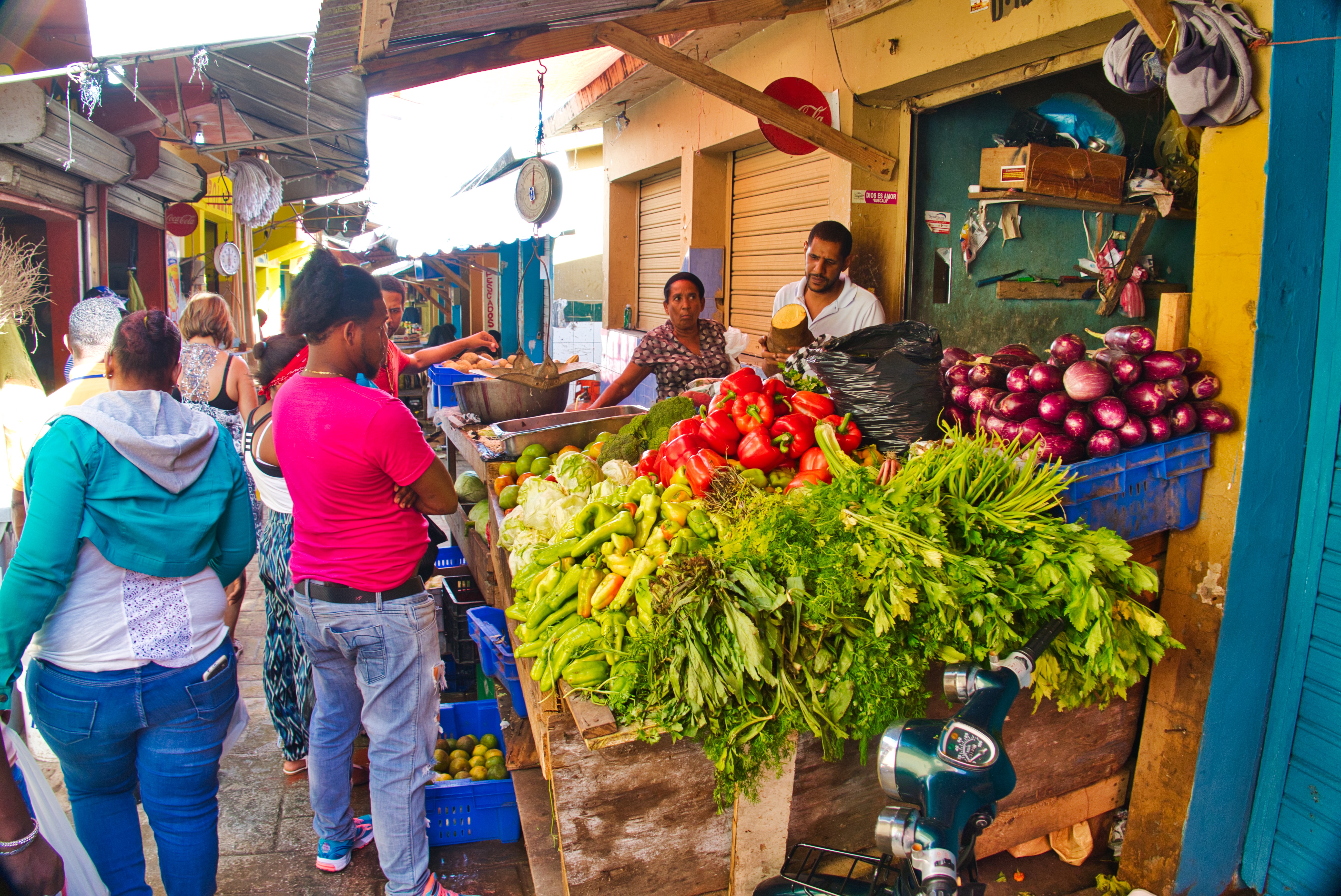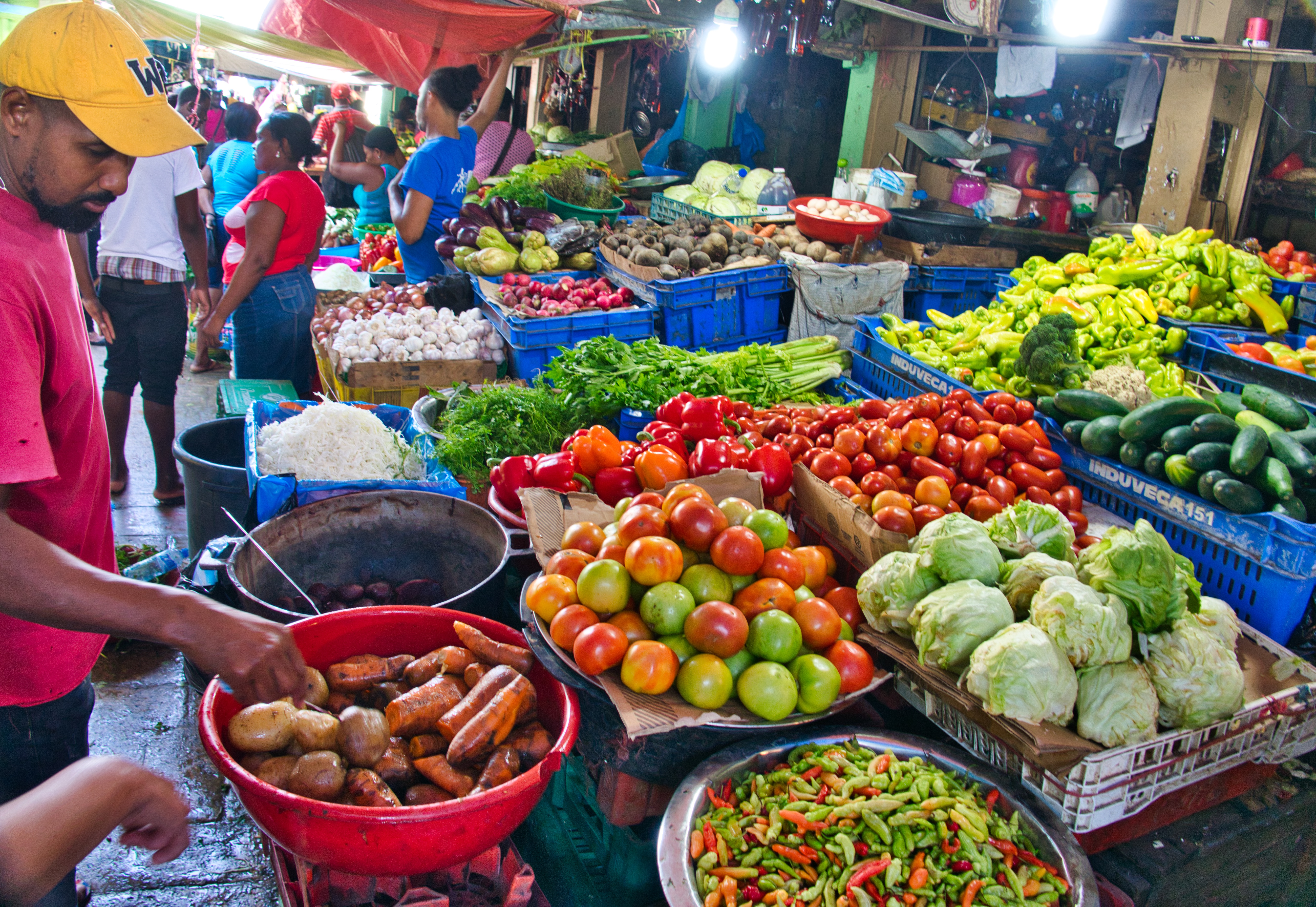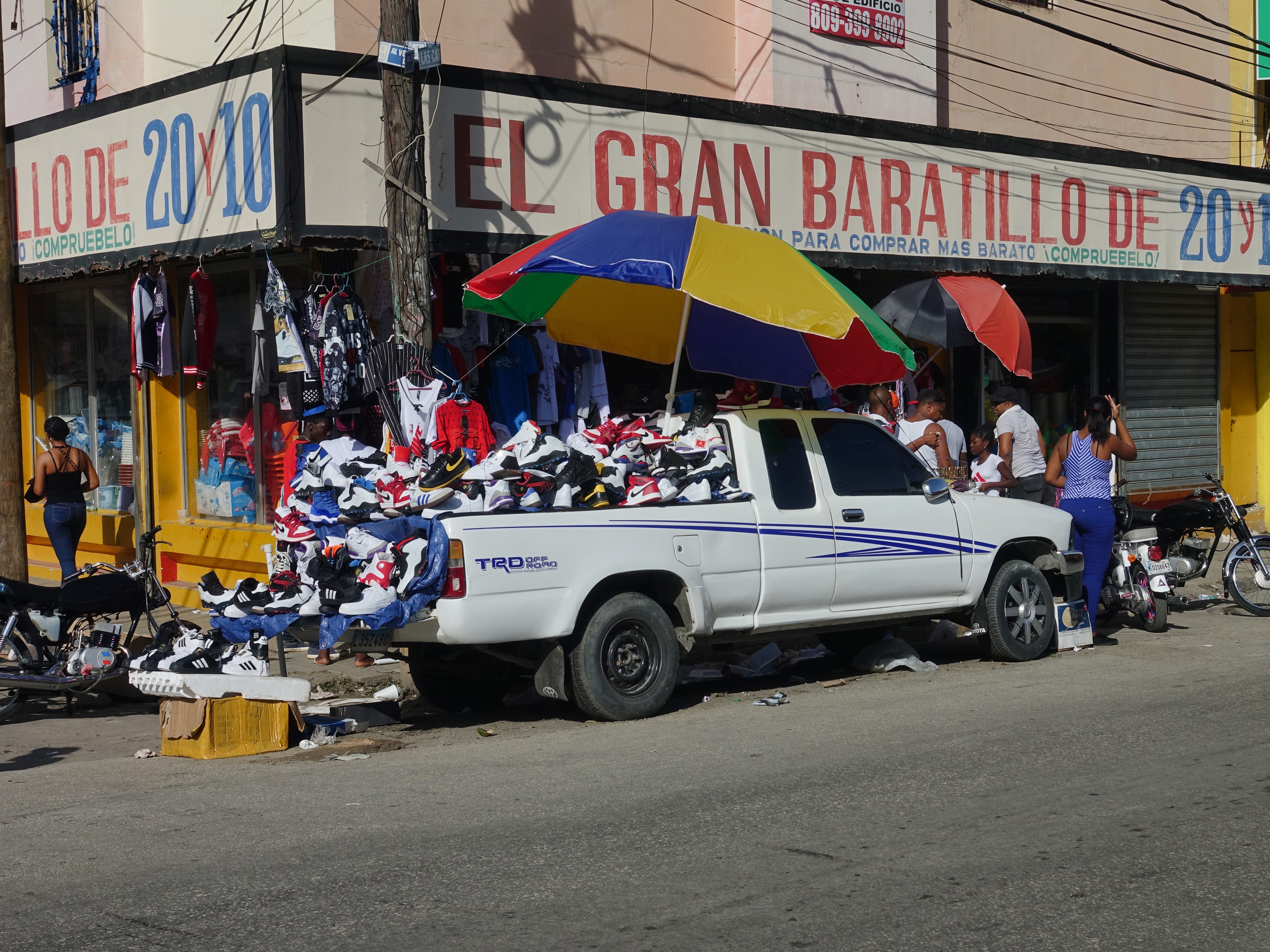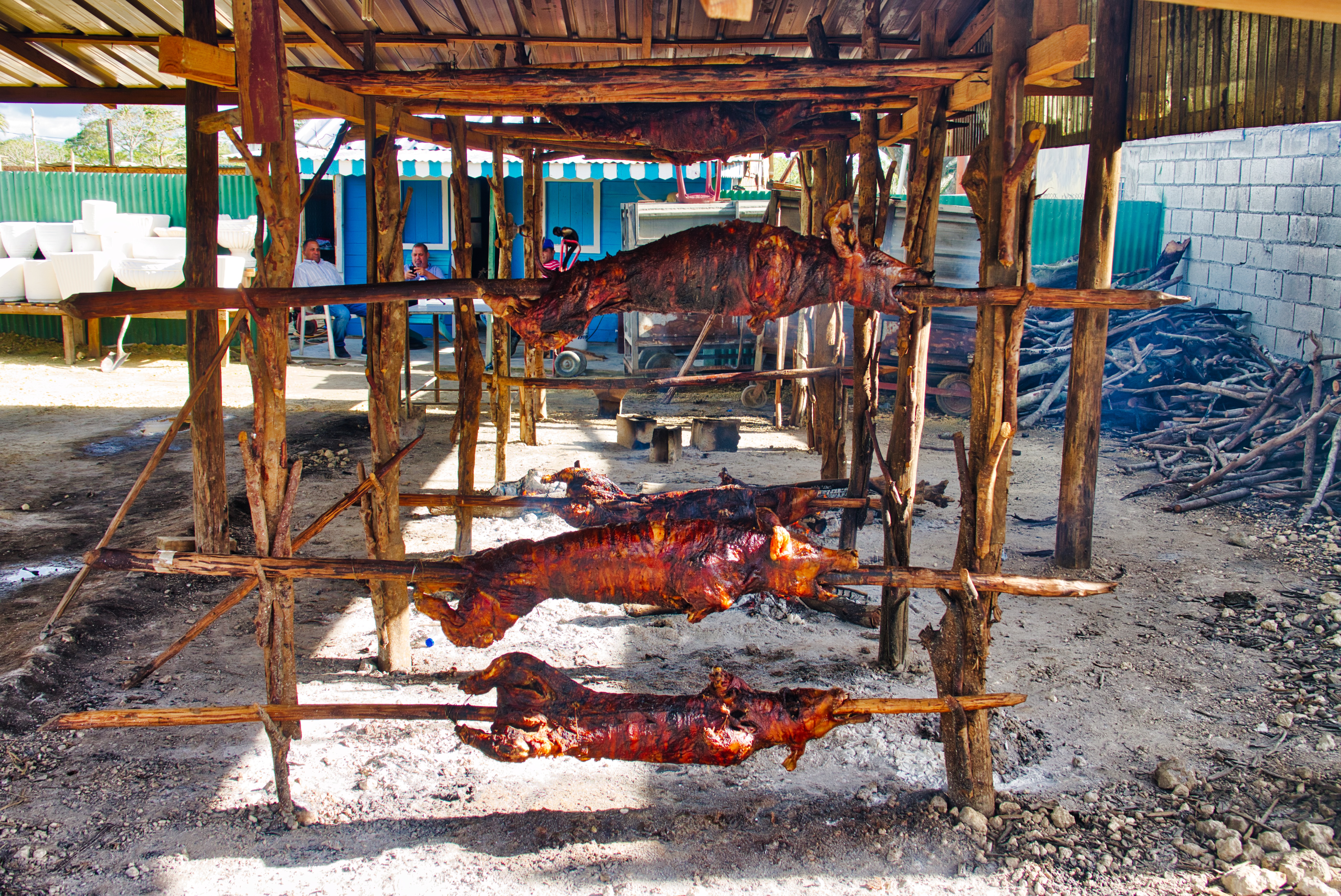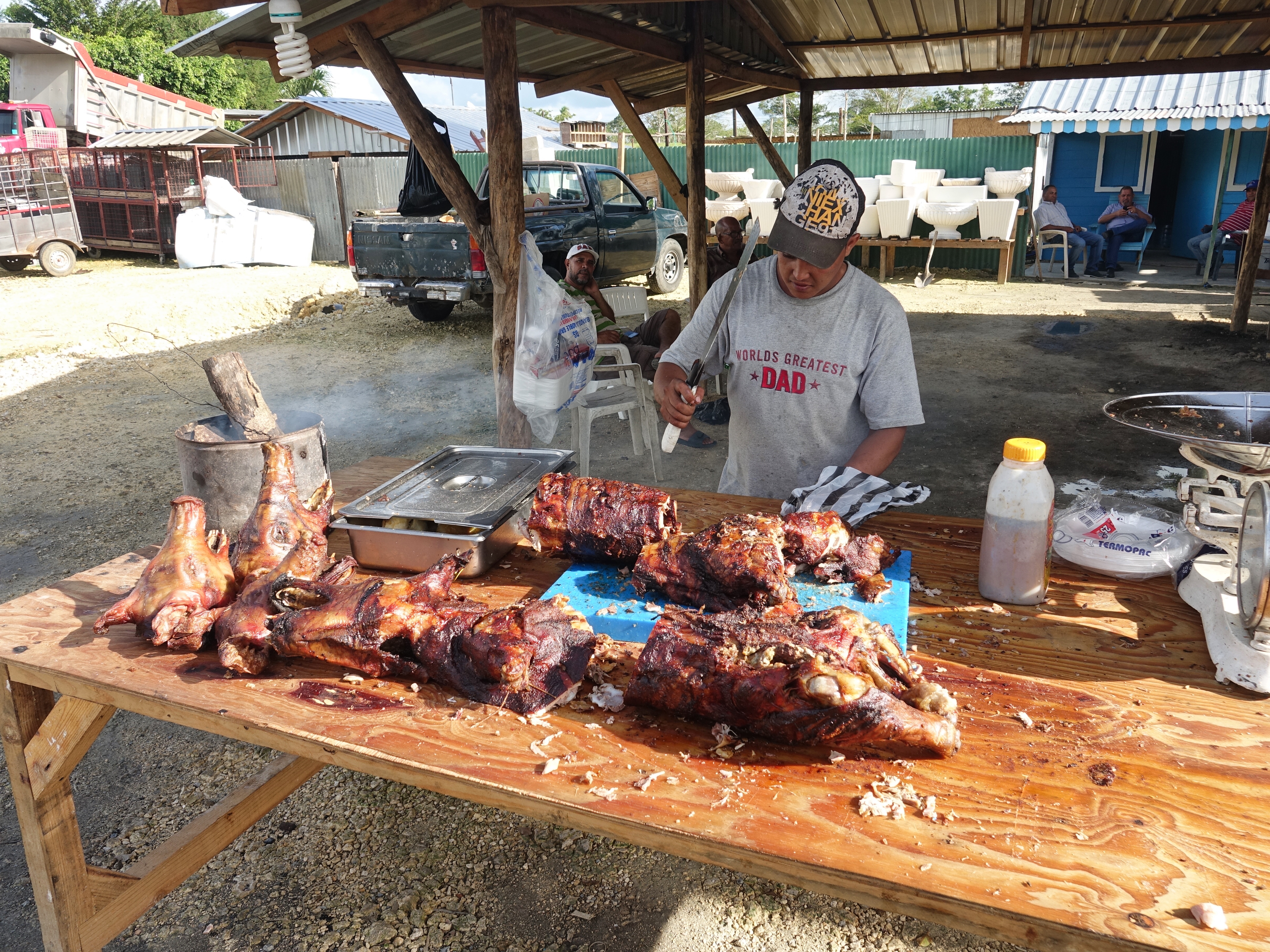 We continued back to Punta Cana, checked into our hotel, got changed and freshened up and headed out to Barcelo Bavaro resort for the New Year festivities; where our driver for the day dropped us off as the last stop. After settling with the driver, we registered at the resort, and after a few drinks, had some great seafood (Fish, shrimps, lobster etc) at one of their nice restaurants near the beach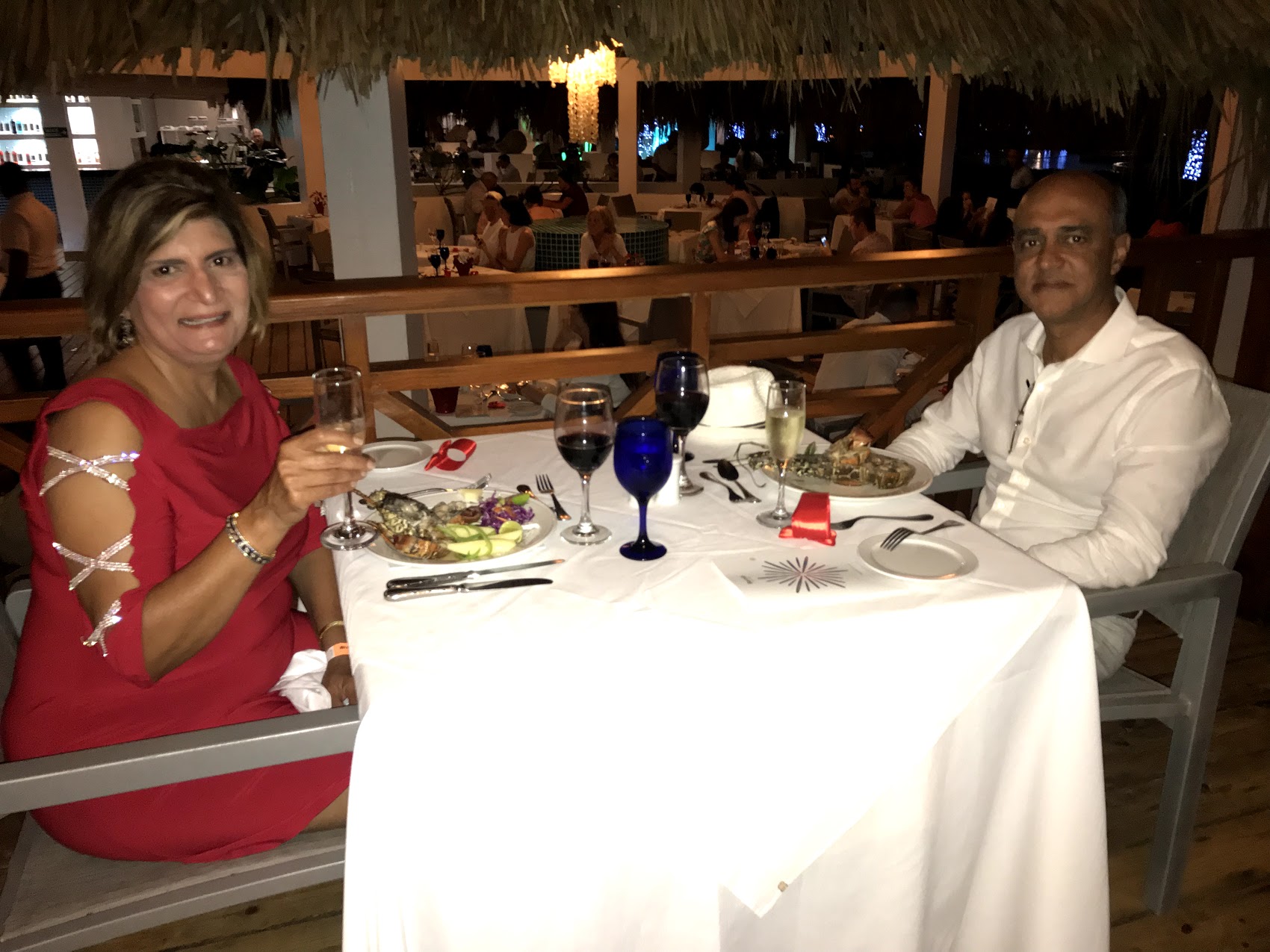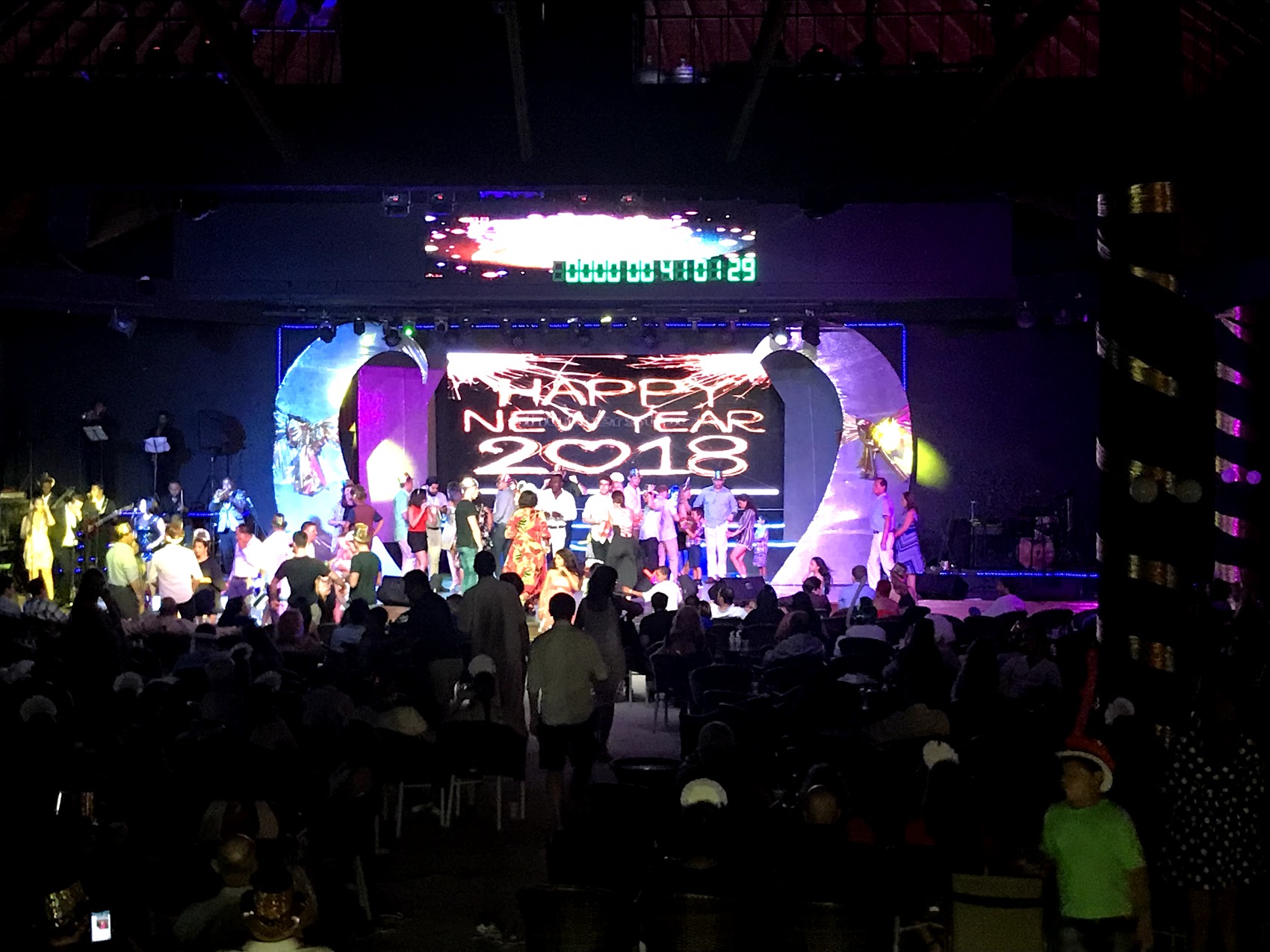 The Resort put on quite a spectacular and extravagant show for New Years Eve. Well worth it and recommended
After we had a post-midnight, post-party snack at about 2:30 AM, as the activities were winding down, we took a taxi back to our hotel.
The Four Points Sheraton, though not on the beach, was quite decent, and had arrangements with a local beach resort to allow us to use the beach facilities. So we spent the next 2 days chilling at the beach facility, which was actually very nice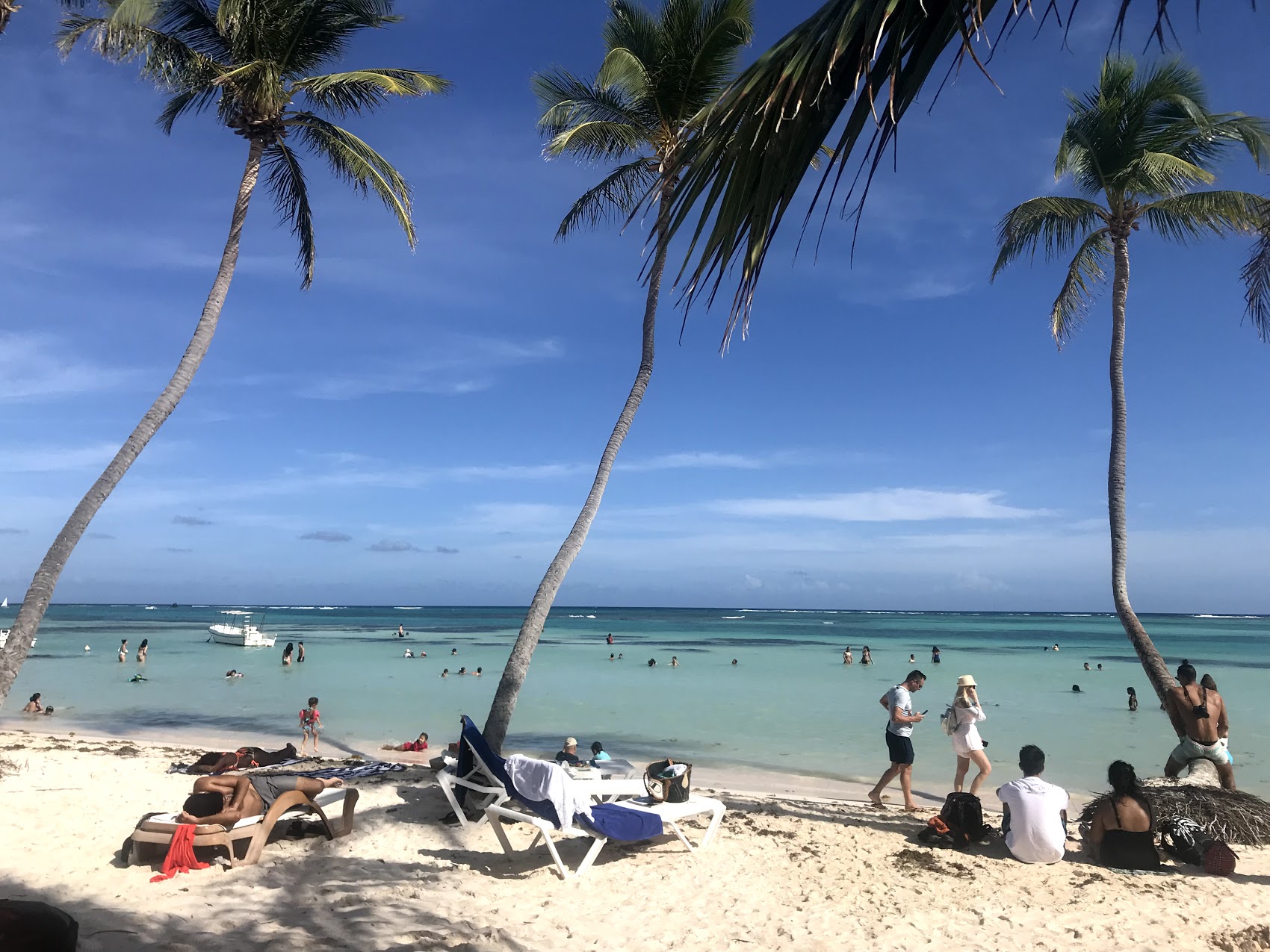 Dinner was at a nice large open air plaza of shops and eateries right opposite the Four Points Sheraton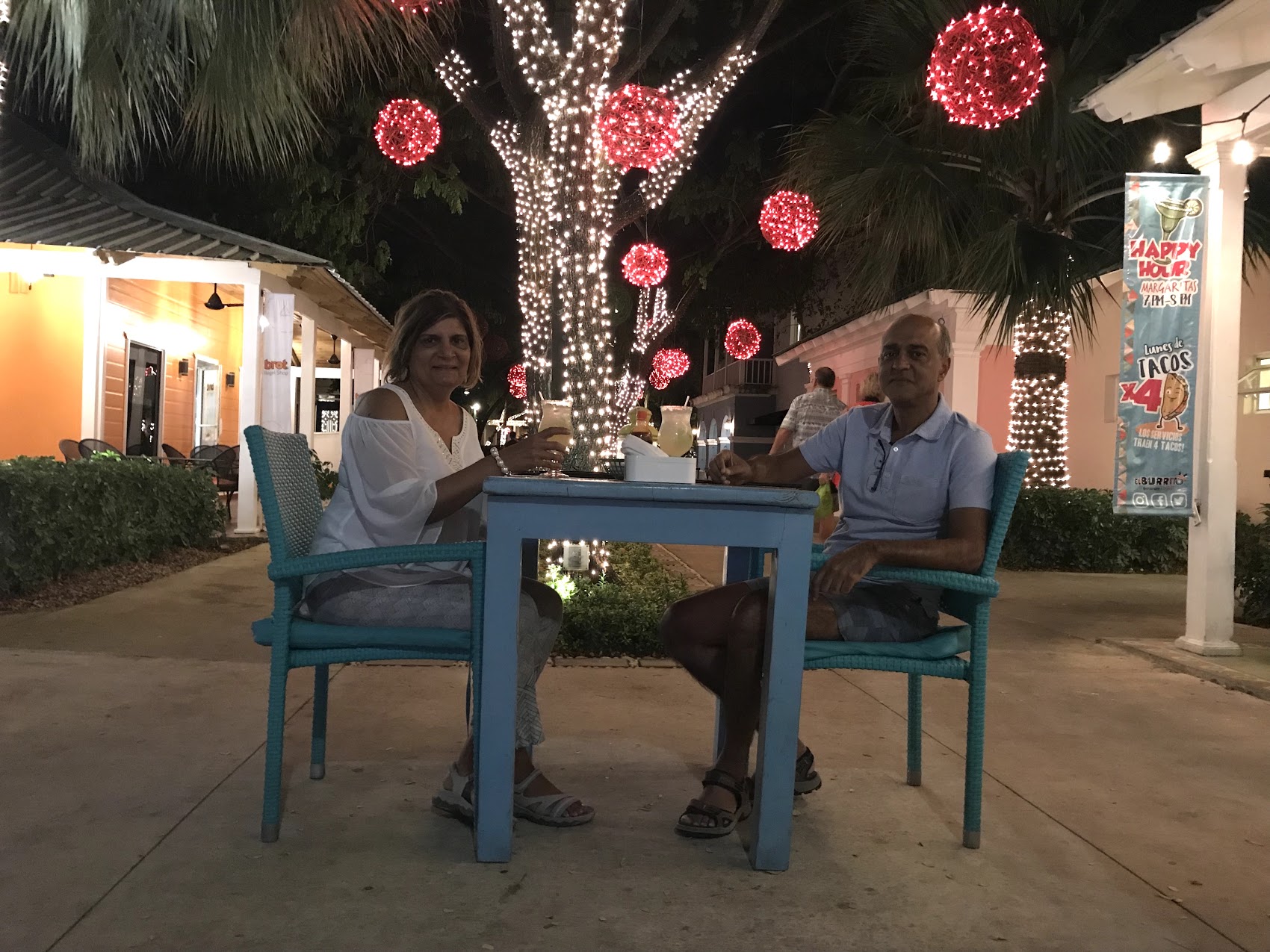 After 2 days of R&R and lots of coconut water, we checked flights back to the US, and since we travel standby, we discovered that all flights from Punta Cana to the US were busy, but the flights from Santo Domingo, the Capital of Dominican Republic, were reasonably good. So we rented a car (again) at the airport, and this time, we were lucky and actually found a car to rent.
So we started driving from Punta Cana to Santo Domingo on Hwy 3, which was a well paved and very smooth highway. On the way, we stopped first at a small village and had lunch at La Mama; a local eatery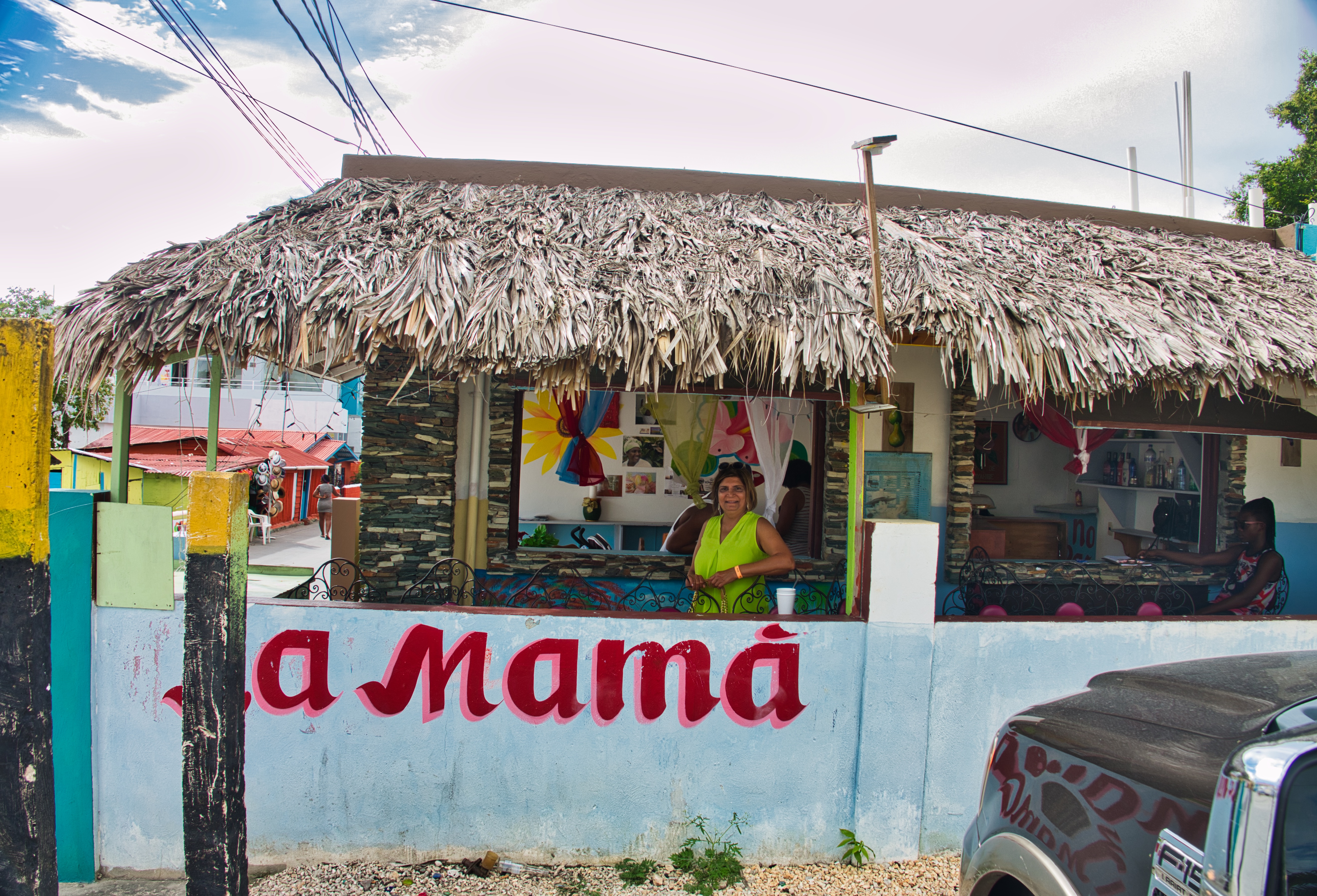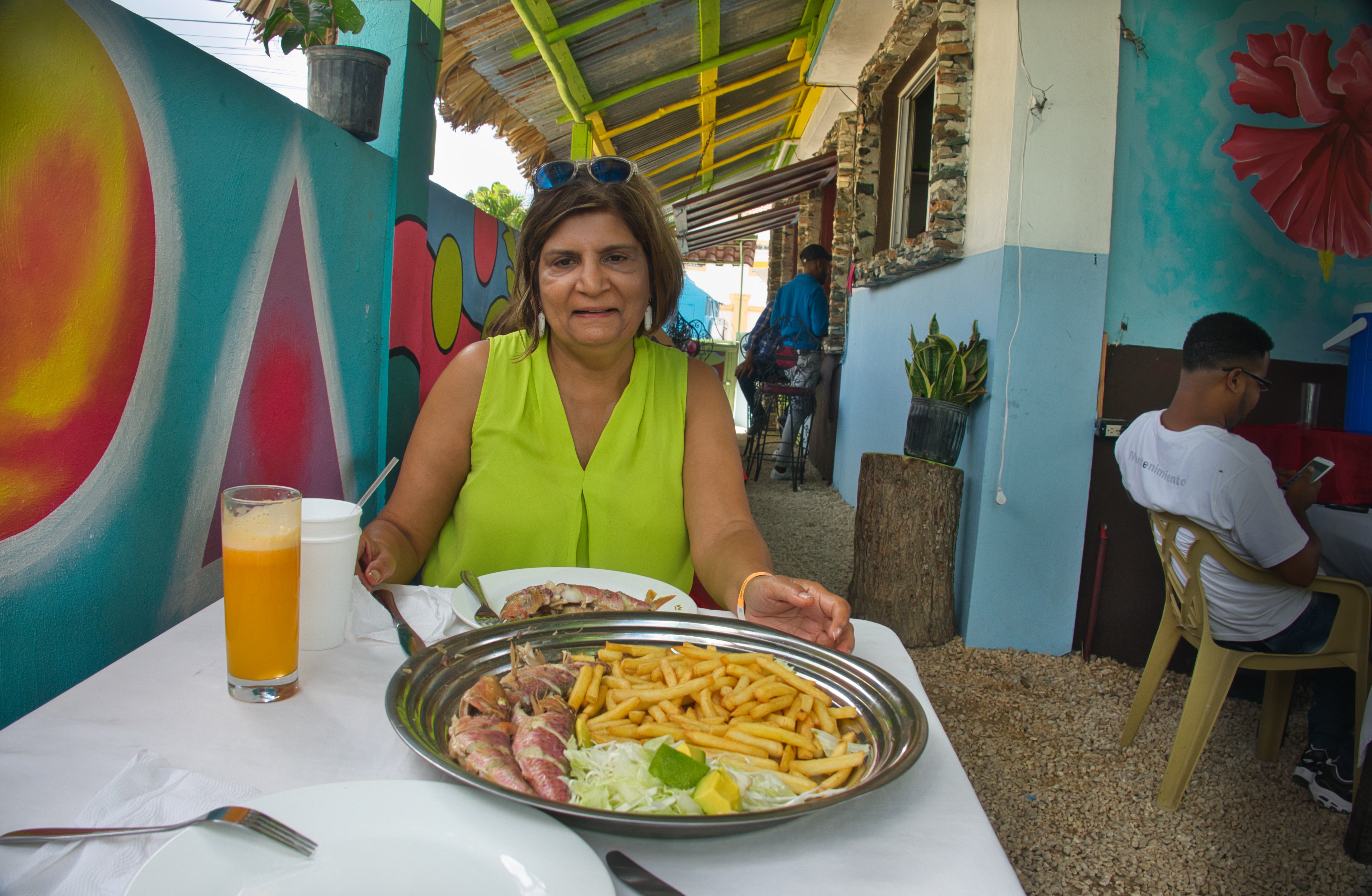 Next stop was La Romana town which appeared to be basically an industrial place (so no stopping) and then stopped at Boca Chica, which we had read had a decent beach.
Boca Chica was a real local place, and had a decent beach with lots of local bars and restaurants right on the beach; which meant little beach space to walk on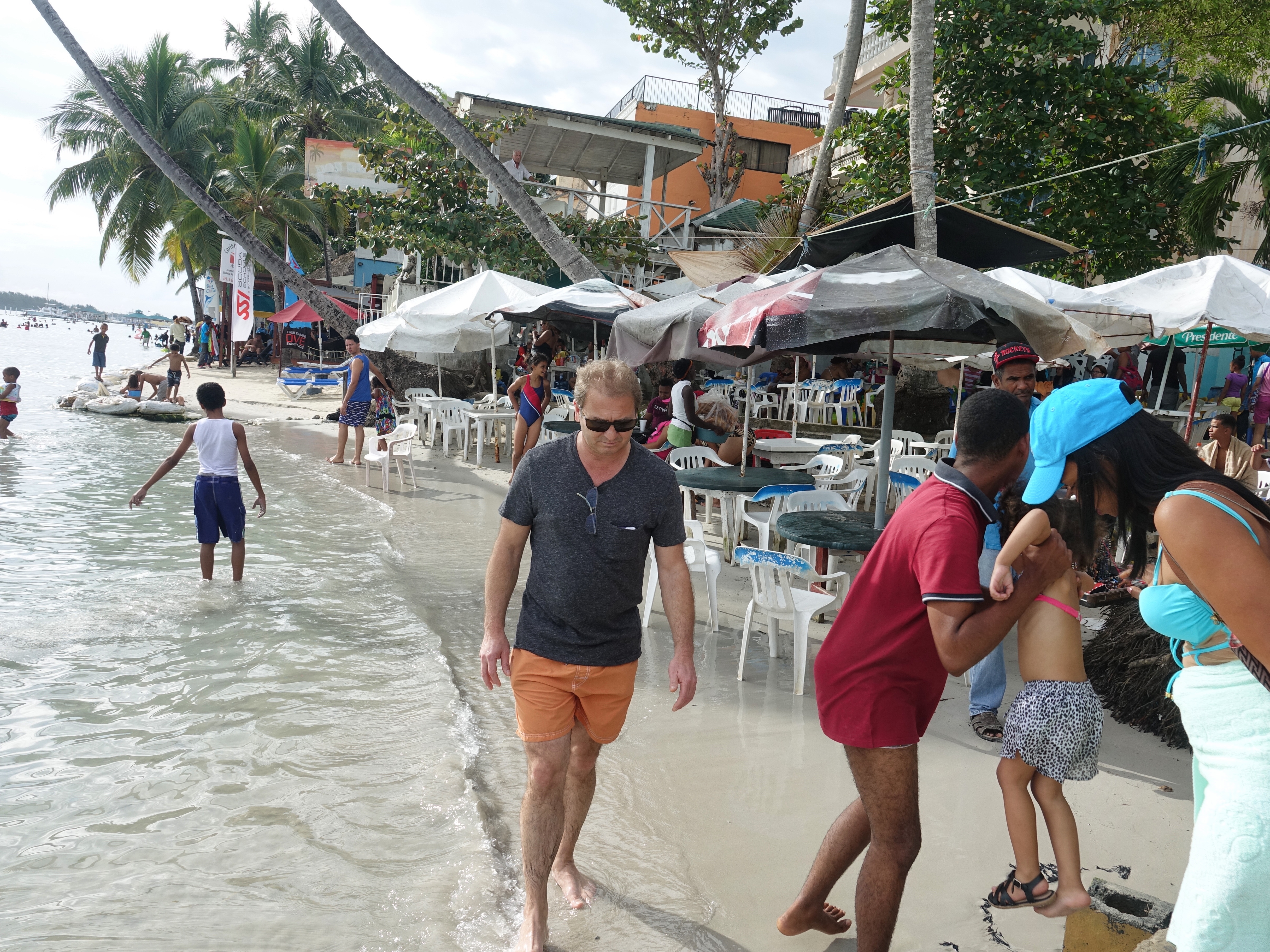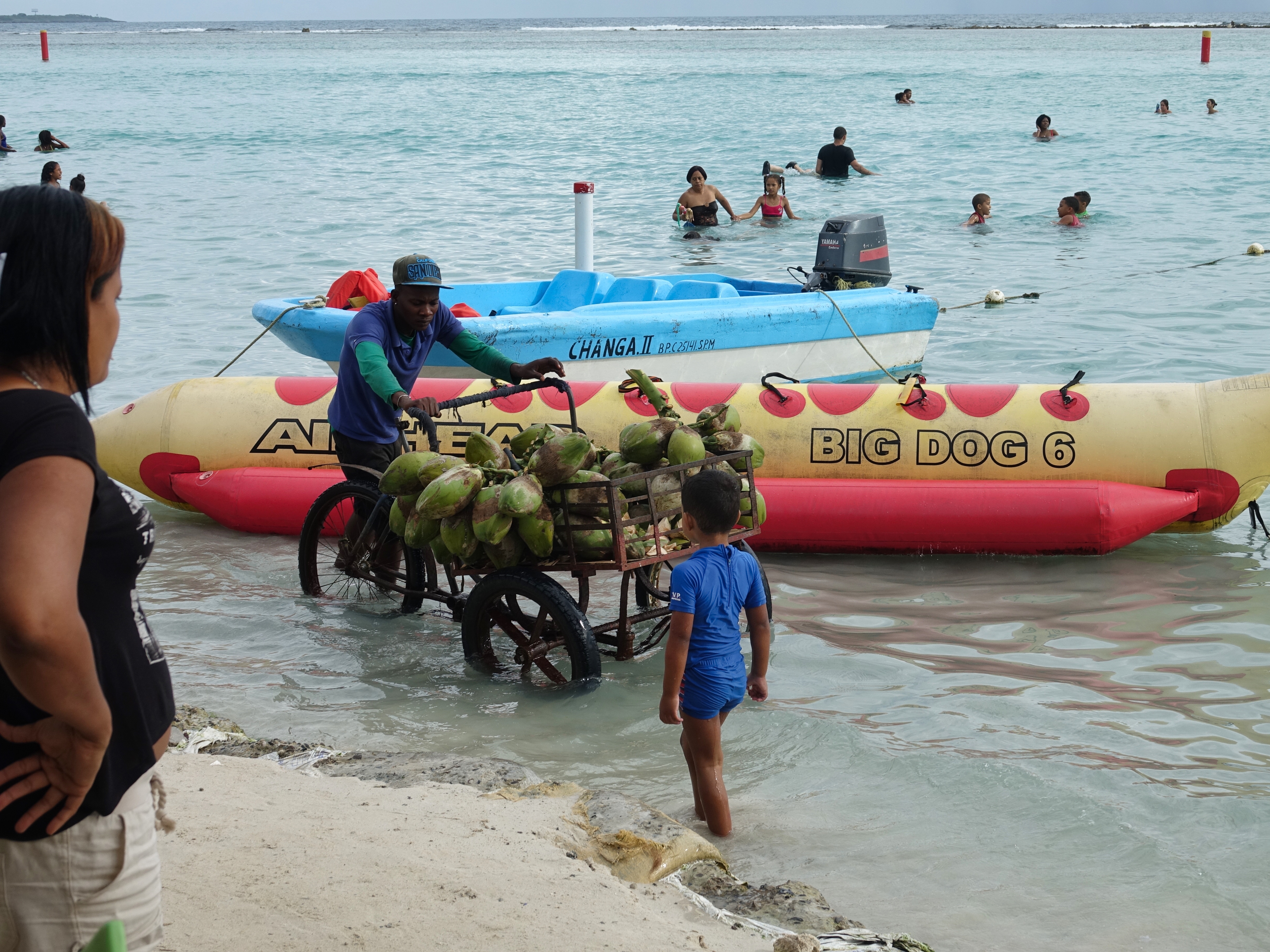 We continued driving and soon ended at Santo Domingo, which was a large and very busy city. I put into Waze the Intercontinental Hotel where we had got a fantastic rate, but somehow I had picked International Hotel from Waze's choice of destinations; so we ended up in the wrong part of town (very busy and industrial, but not scary). However by this time, my mobile phone battery had gone down, so we stopped at a local car wash place, and I sweet talked the lady there into letting me use power to charge up my battery a little. Chatted to her (me in broken Spanish) about how we had ended up here much to her amusement 🙂
After getting the phone charged a little, we drove to the hotel; which turned out to be a very nice place.
Thoughts on Punta Cana
 Punta Cana has both an old town where the locals live, a little inland from the ocean, and the oceanfront which is of course, fully taken up by large resorts catering to tourists from all over the world. The beaches are very nice with powdery white sand and turquoise blue clear waters. But this is a pure tourist location and you dont get any cultural experience at these resorts. Tours can be had into the interior for fun (Go cart off road type "adventure") and to natural cenotes or swimming holes, and to the smaller towns.
We did find that the local villages had a large number of Haitian migrants living there; which our taxi driver explained had come over after the disasters in Haiti. The Haitians were generally living poorer than the Dominicans, in dirtier barrios; and had poor education etc. Apparently , several millions of Haitians had crossed over illegally into the DR from Haiti, which has put a lot of strain on the local services like education, health care, housing, etc. Sad to see that but a reality.
Santo Domingo next
This entry was posted in
Caribbean
,
Dominican Republic
,
Dominican Republic Dec 2017/Jan 2018
,
North America
,
Punta Cana