We decided to spend New Year's eve in Mexico City, so on Dec 29th, 2019, we packed our bags and went to DFW airport, to catch one of the numerous daily flights to Mexico City. Since we fly standby (if seats are available that would otherwise go empty), we waited all day, not able to get on any Mexico City flights that day, as they were all oversold and very busy. The joys of standby travel 🙁
So the next day, we started once again, trying to catch the early flights. When we had not made it by the 10AM flight, we decide we needed a Plan B. When we heard on the overhead announcements of a nearby gate flight to Oaxaca, Mexico (which was on our places to check out in Mexico); we checked the flights, hotels and decided. Oaxaca, here we come. The joys of standby travel 🙂
Oaxaca (pronounced Wahaca) is a Spanish colonial city in south-central Mexico at over 5,000ft above sea level, on the foothills of the Sierra Madre mountains. The largest group of native people are the Zapotec's, and settlements near Oaxaca were founded in 500BC. So a decent amount of history here. The weather was a very pleasant high 60's (F) at night, and sunny and 80's during the day. We took taxi's everywhere as we did not have time to rent a car, and taxi's were inexpensive. We decide to stay at the One Hotel, which is a 3 star hotel, close to the Centro, so no issues with walking and taking short taxi rides.
The room rate on New Year's eve was $80, but dropped to just over $56 for other days. Rooms were small, but clean, well provisioned, and include a good breakfast. And close to the City center. Not bad at all. Below are some scenes from the city as we wandered around, there were plenty of people around and local tourists as well.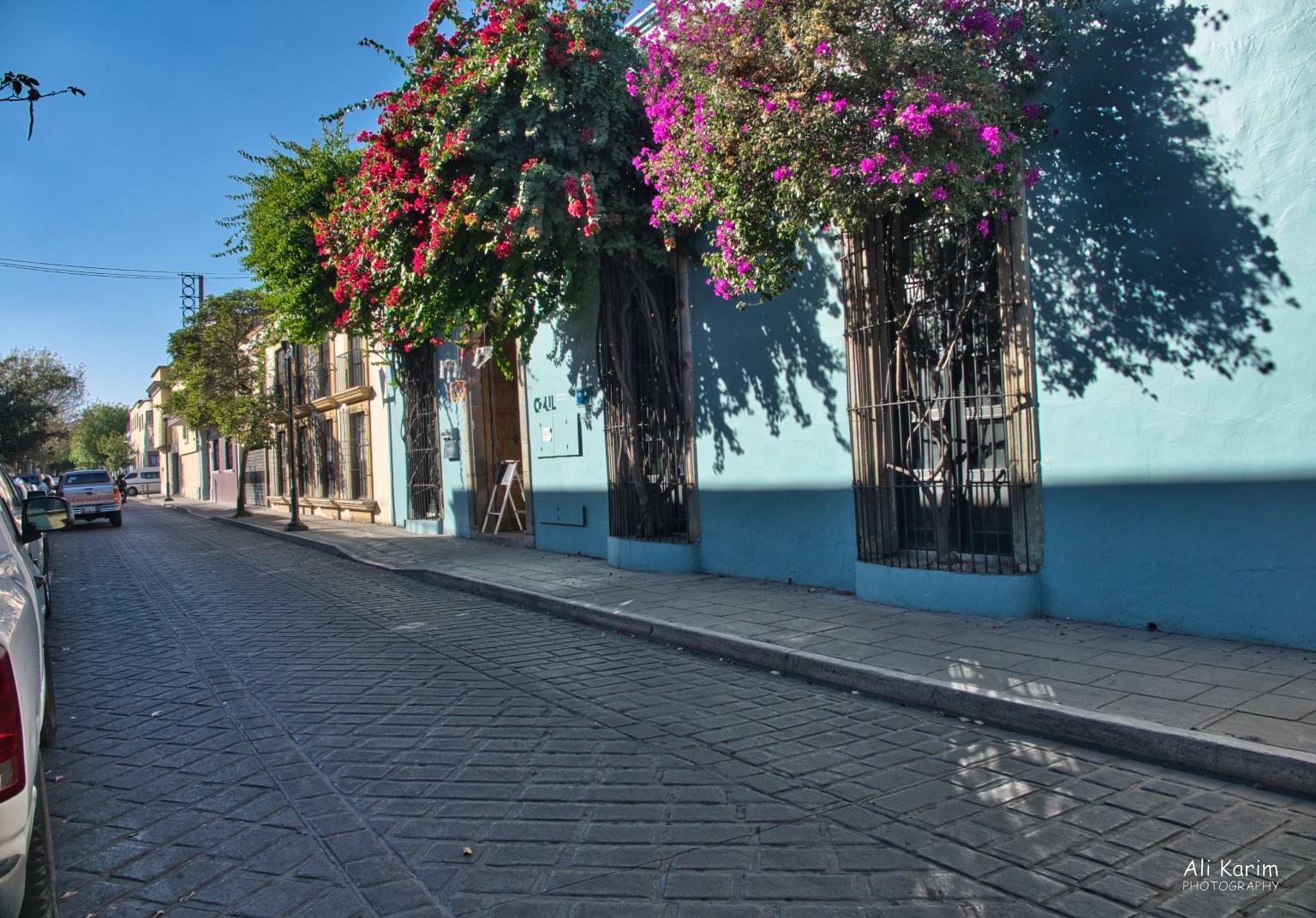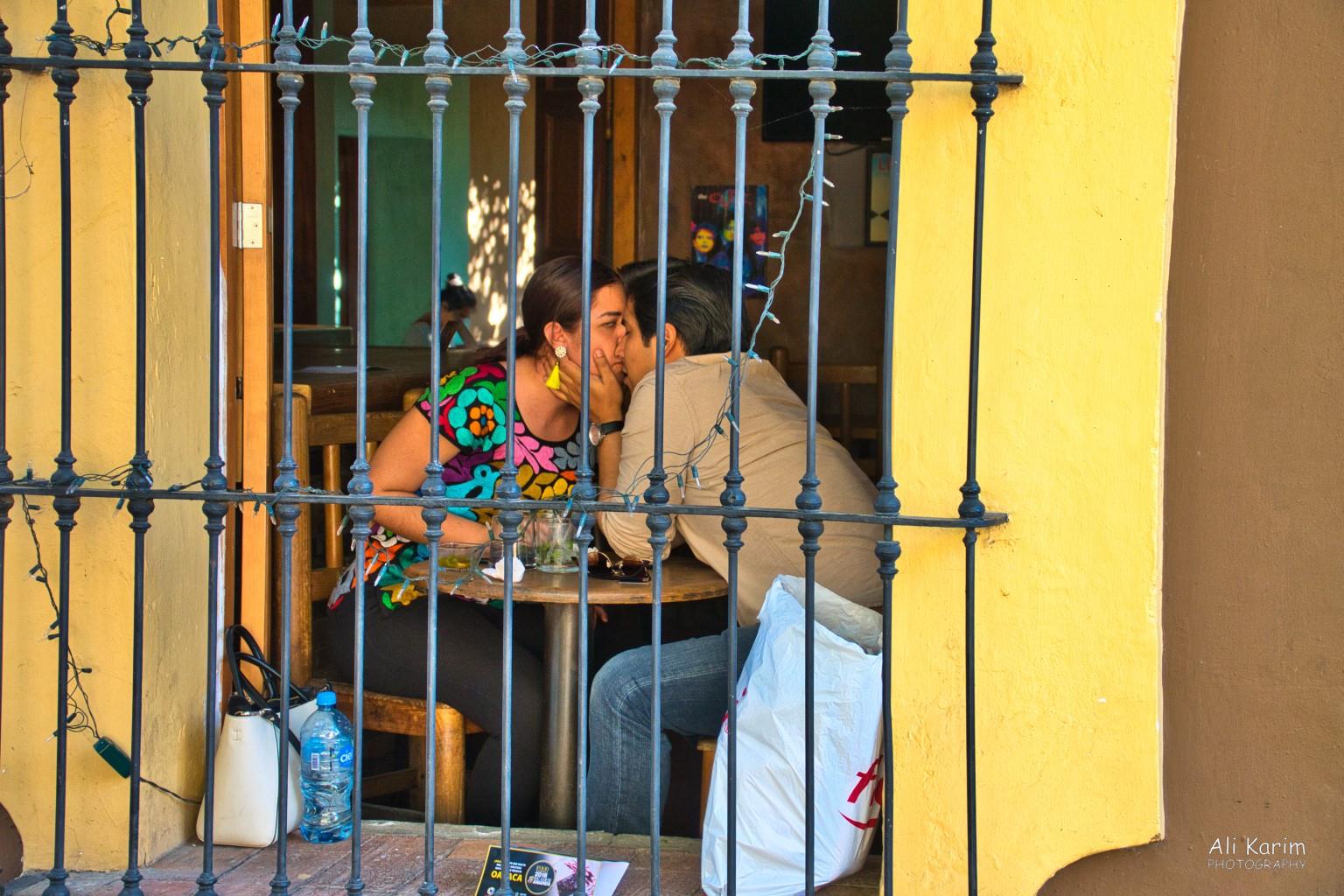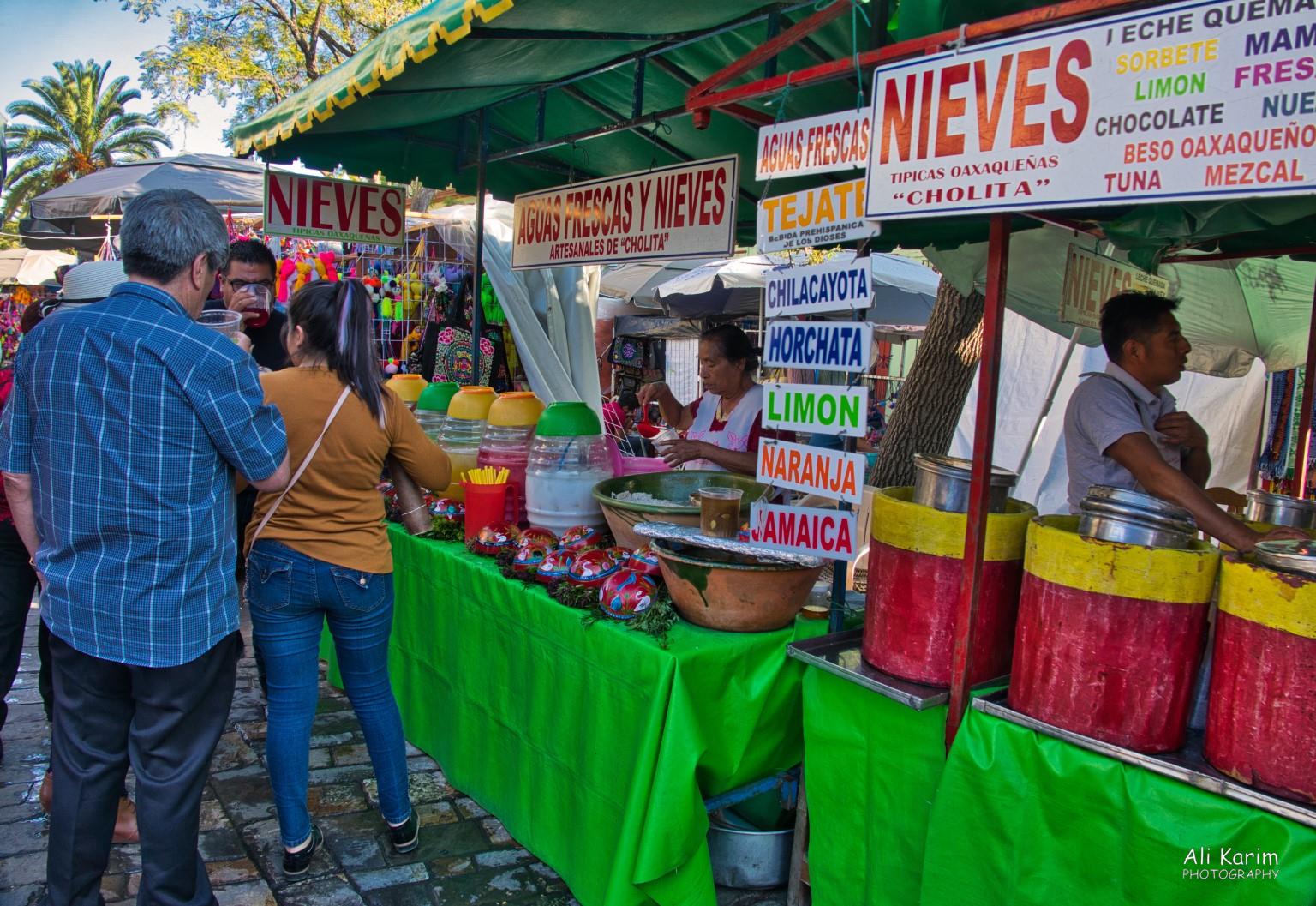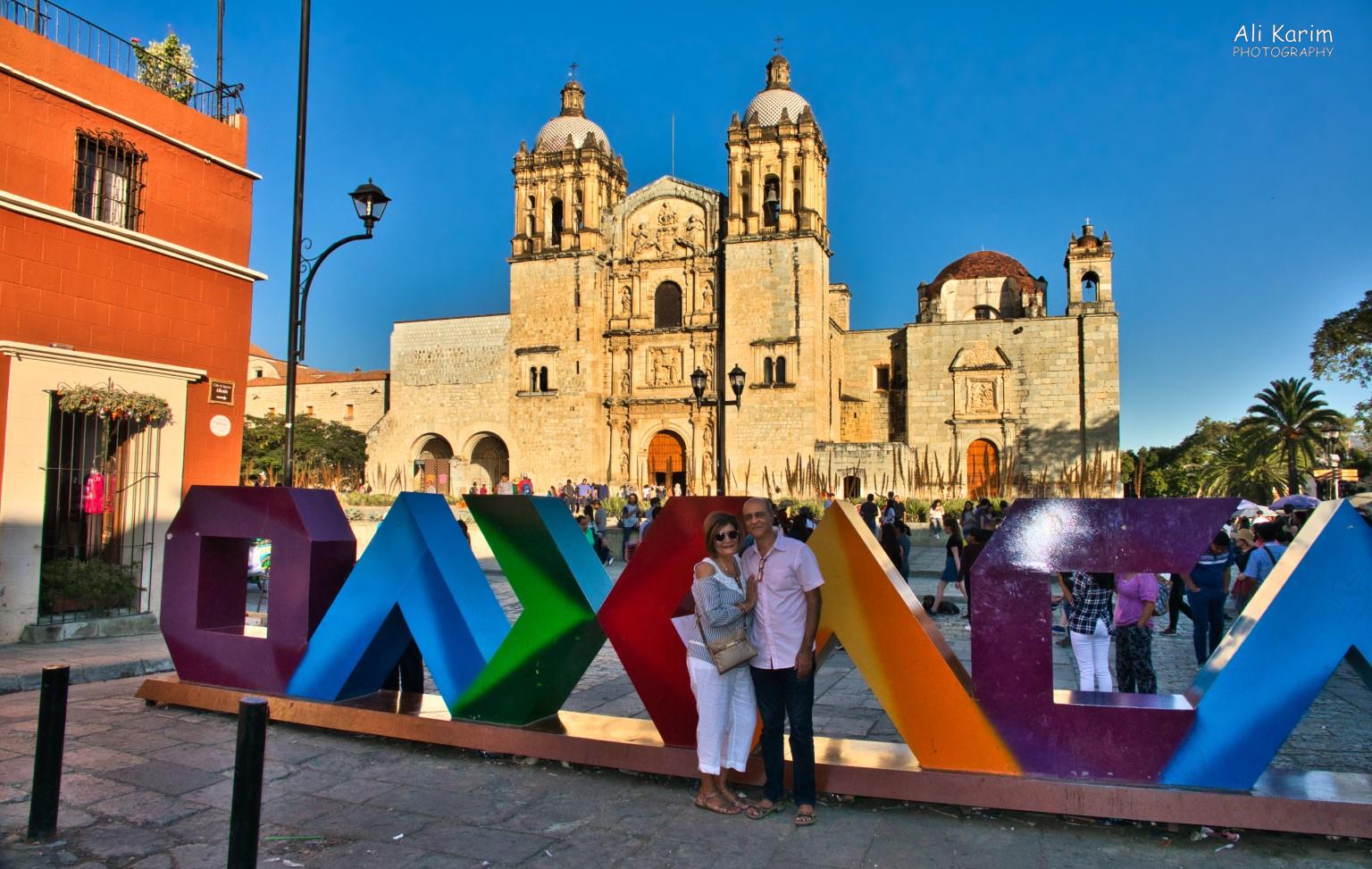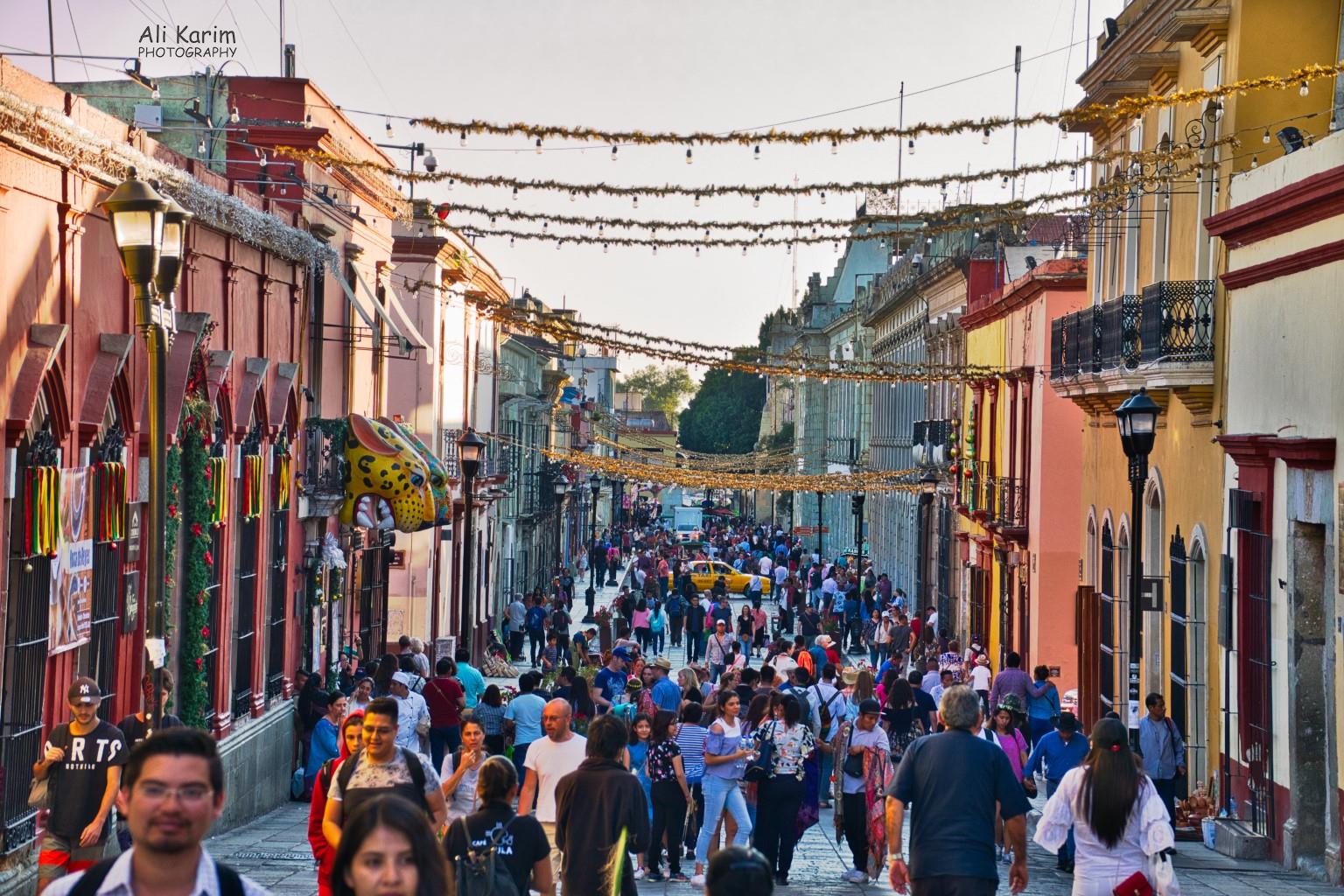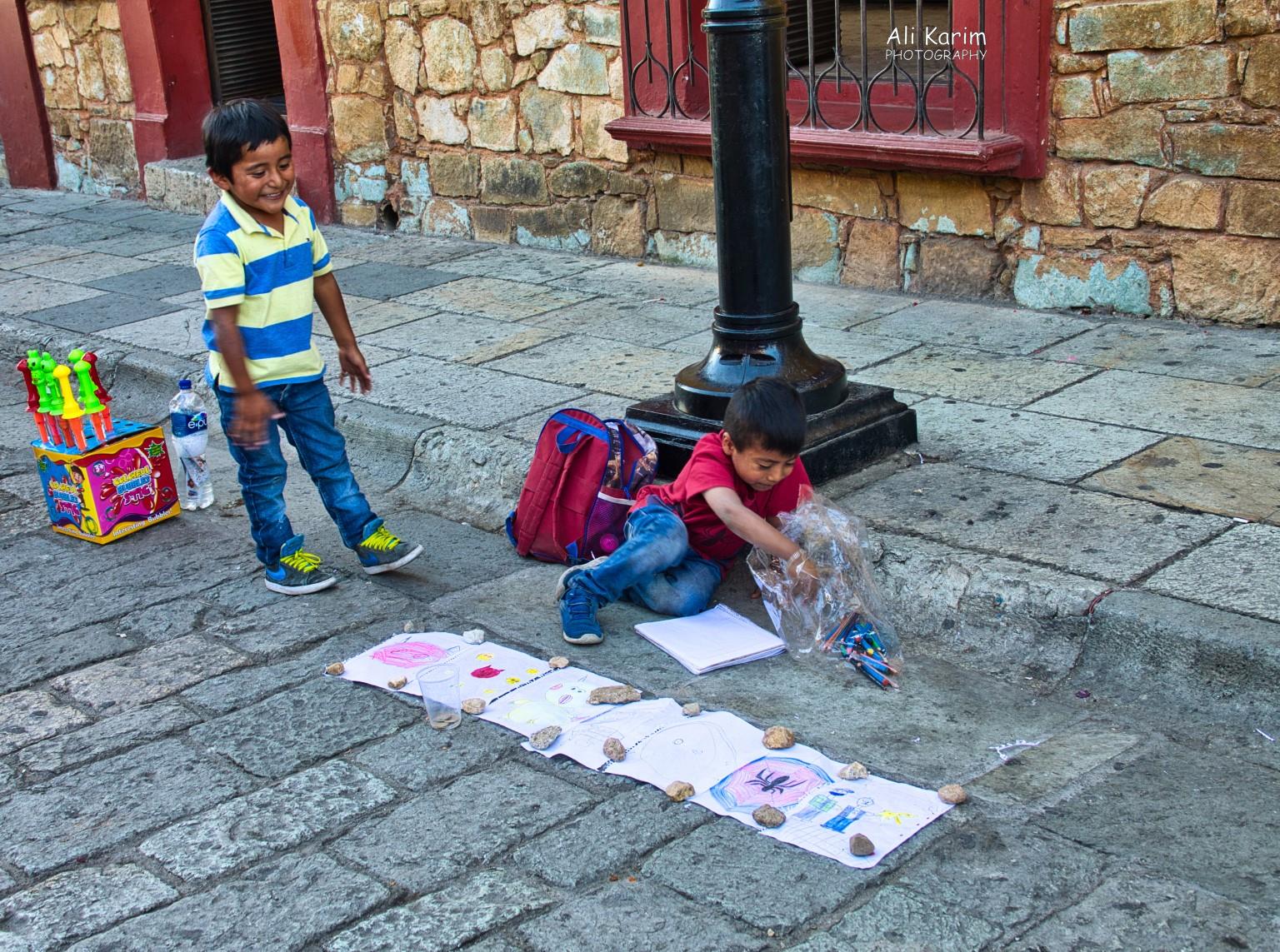 We walked over to the Zocalo (main square) and this place was super busy; not sure if it was because of Xmas/New Year; they had a stage set up with a dance troupe that was doing multiple dances, with a large audience. The atmosphere in the Zocalo was that of a carnival/festival, and we spent some time here over the next few days. Below are some scenes of the activities in the Zocalo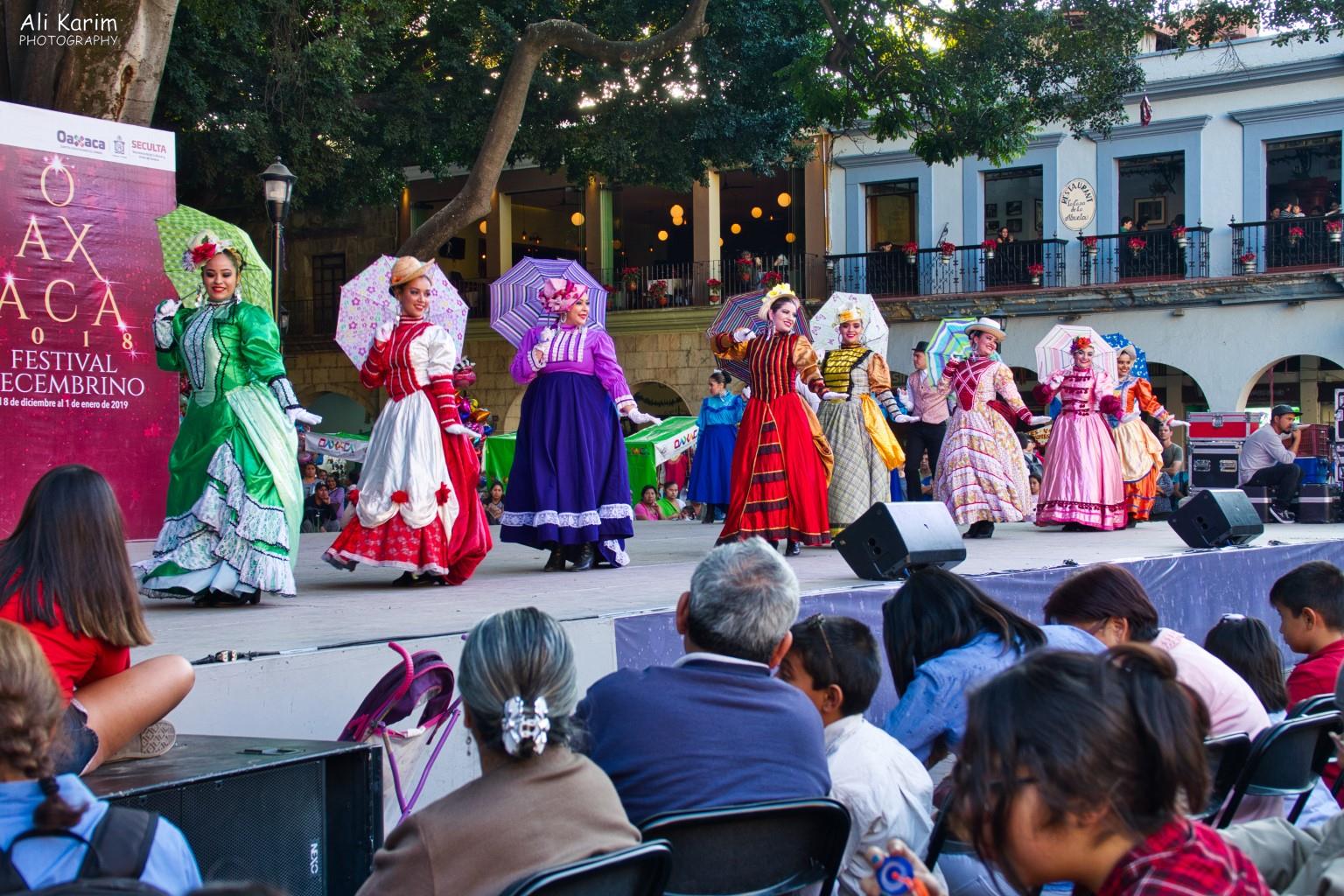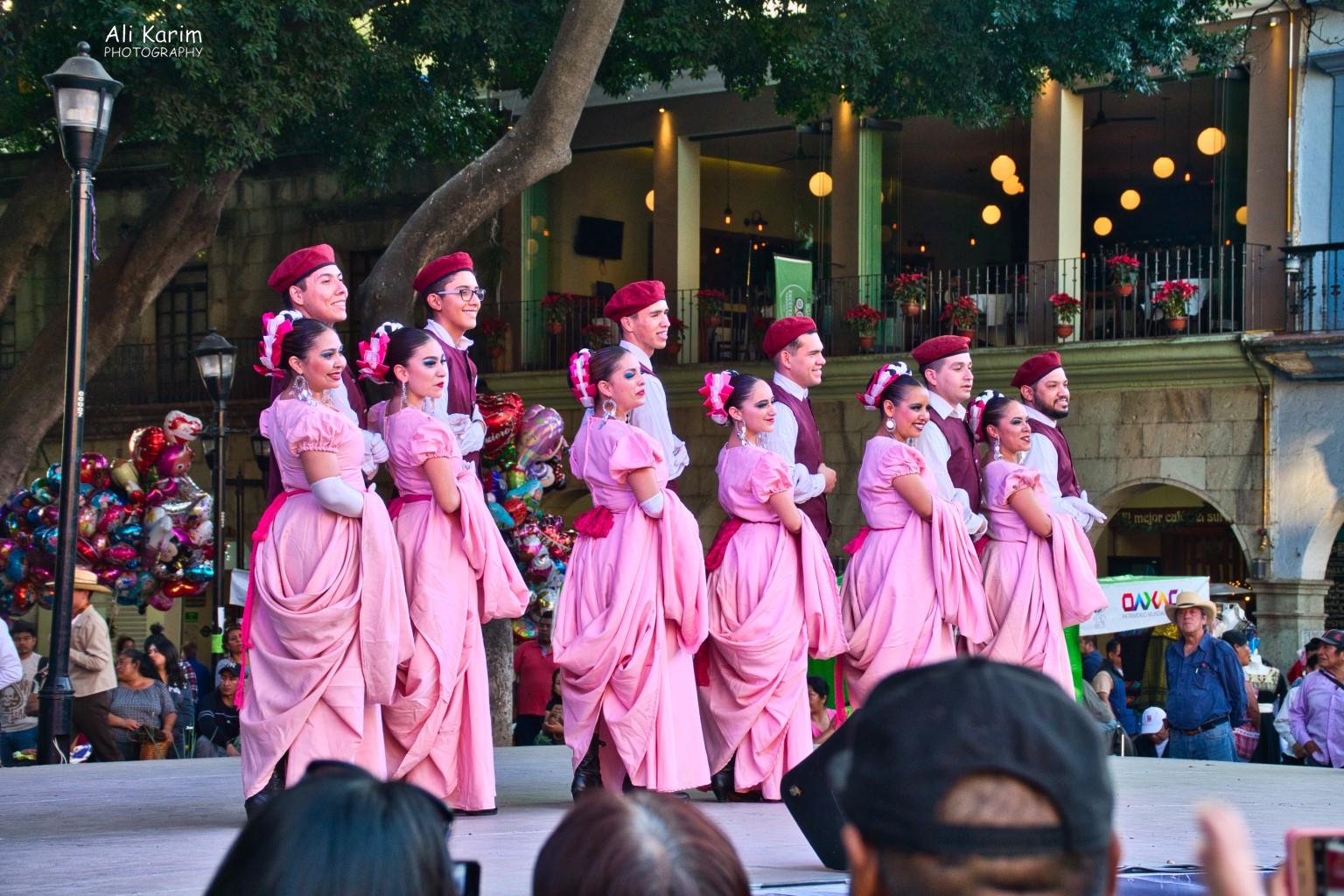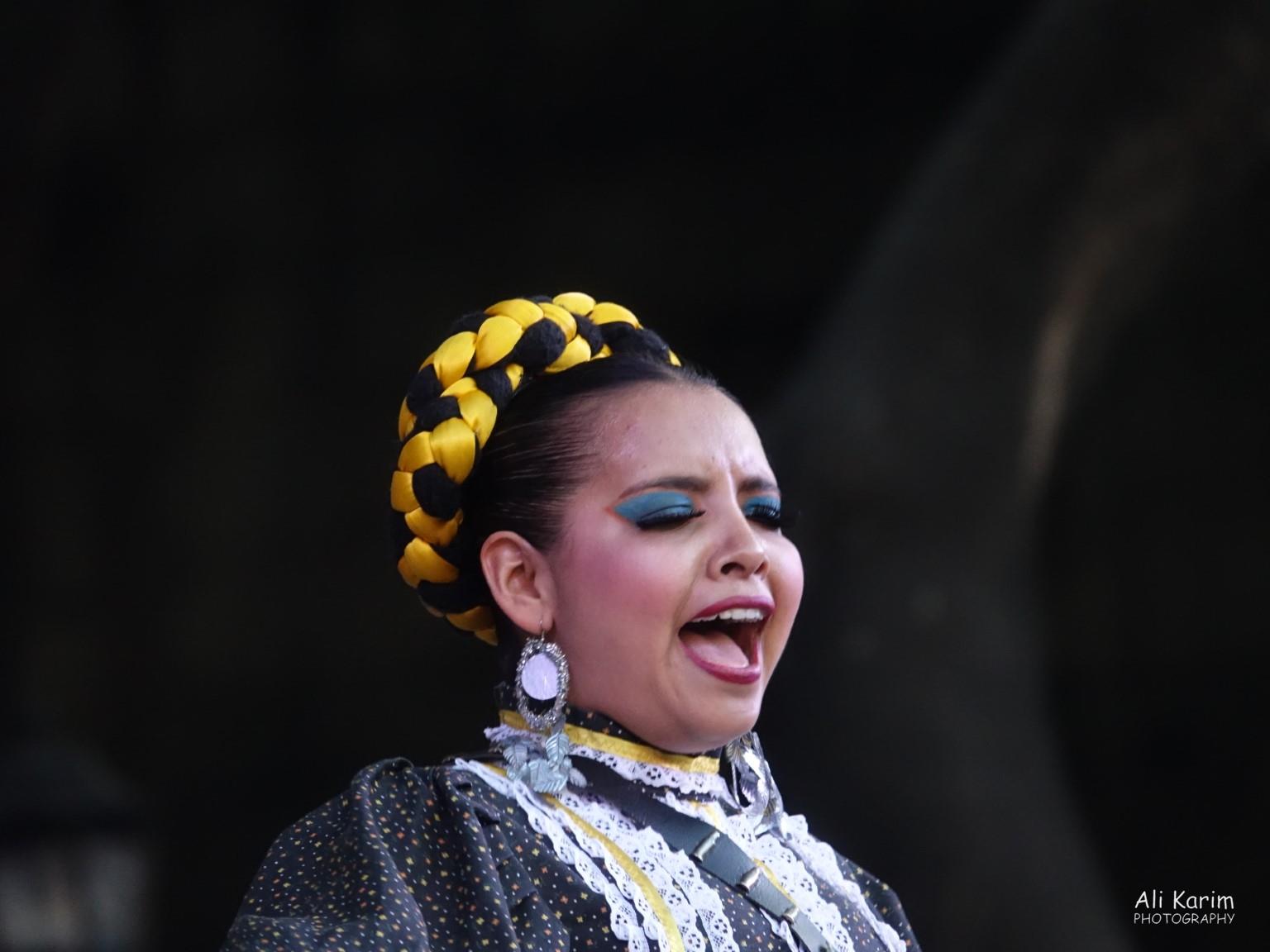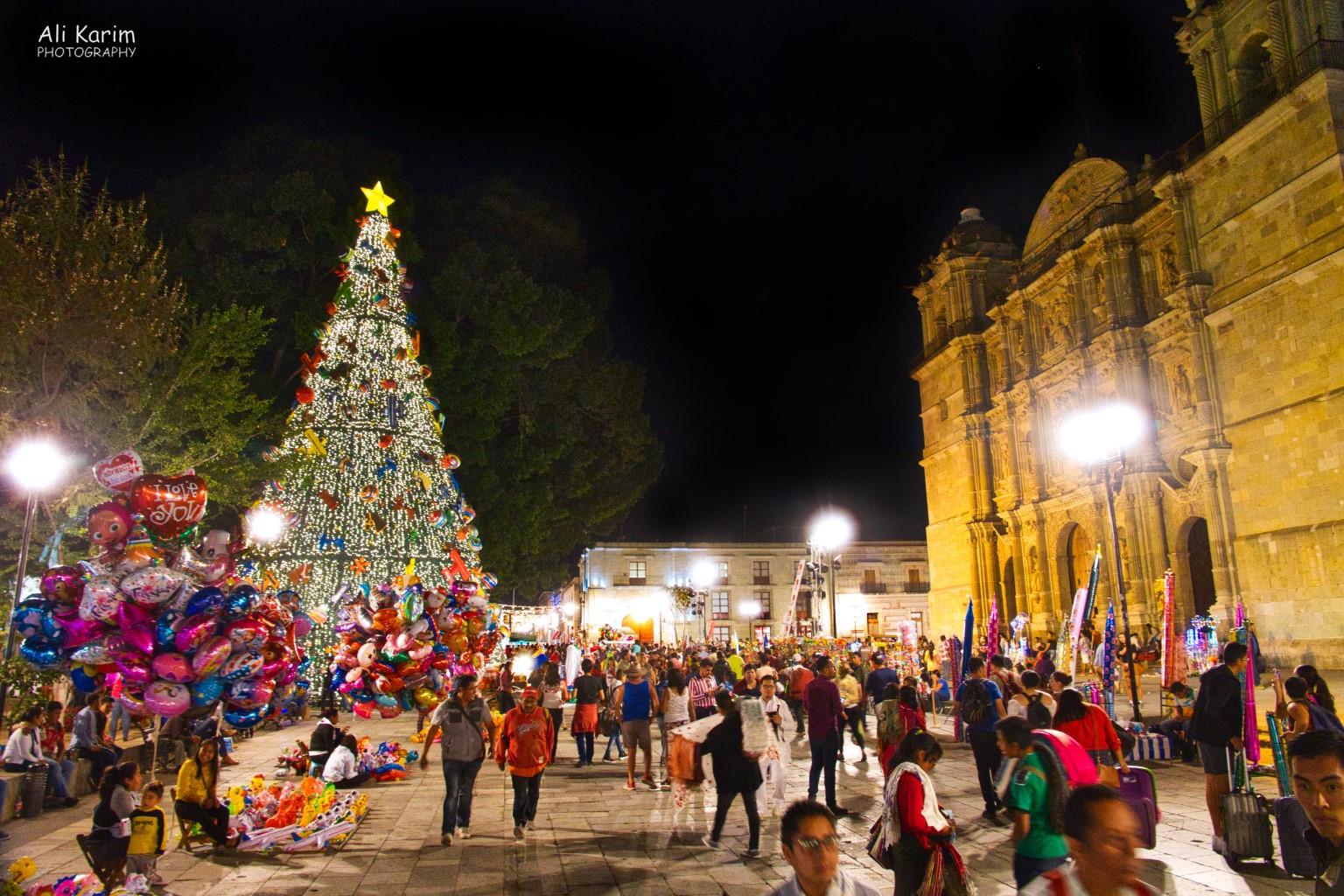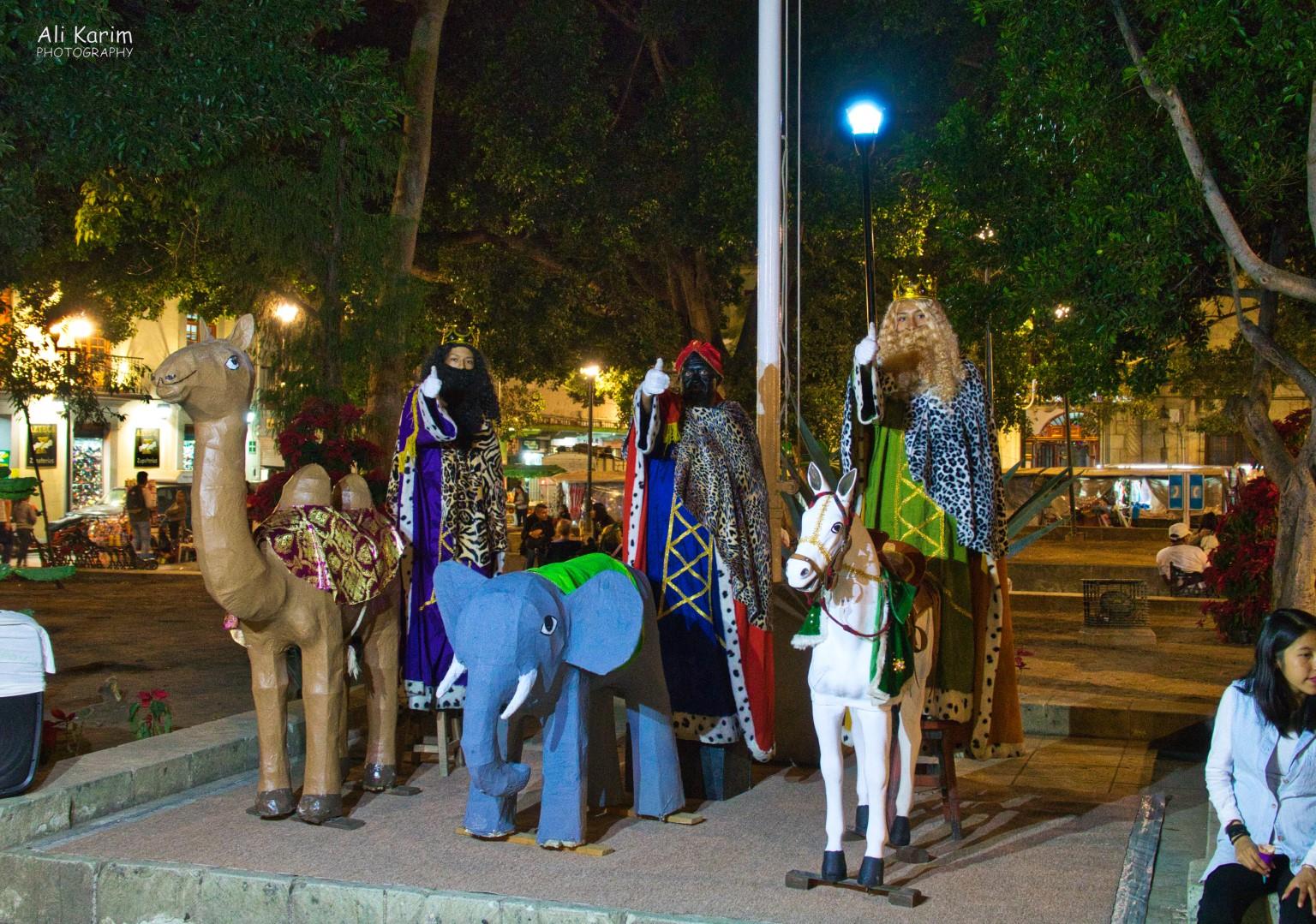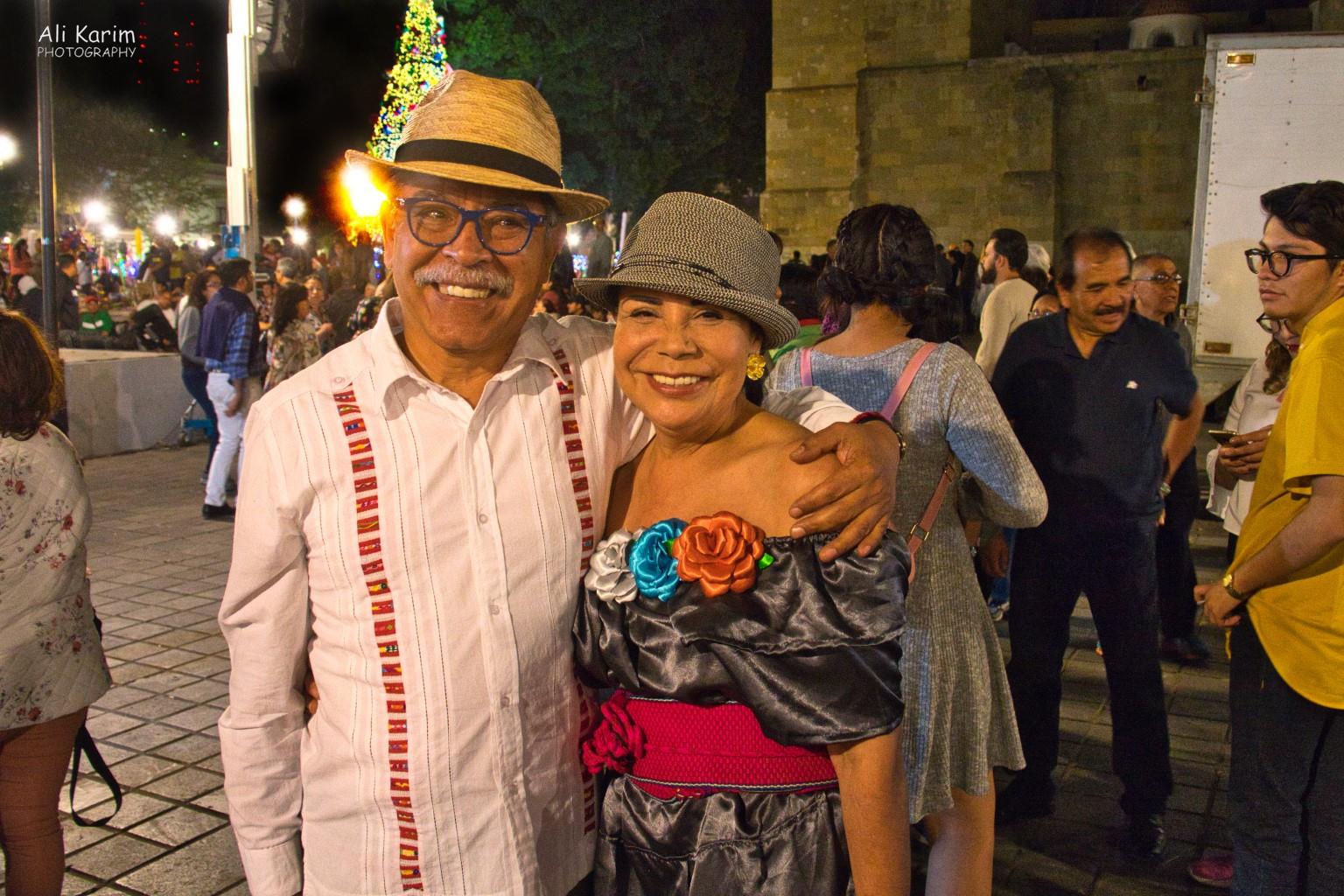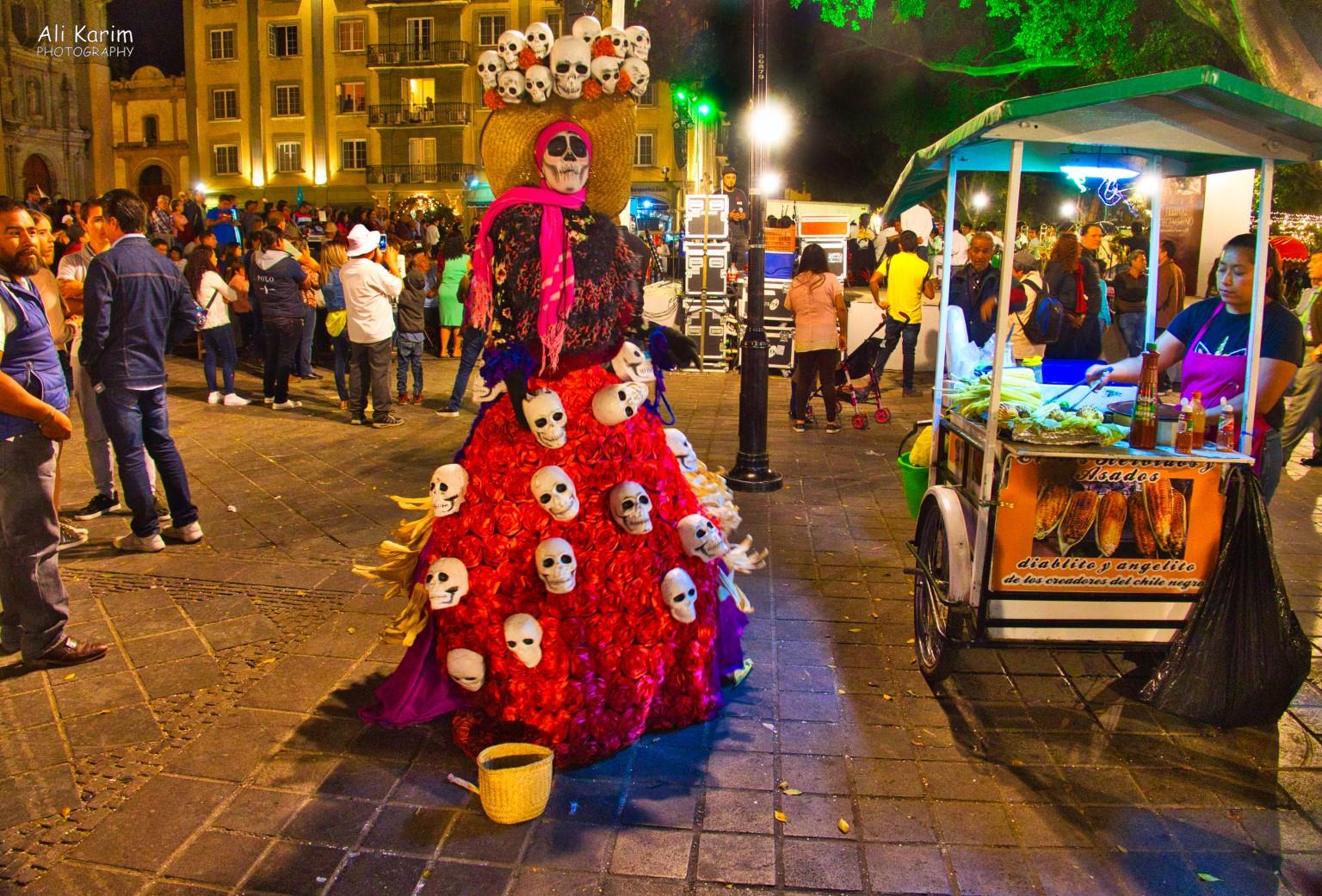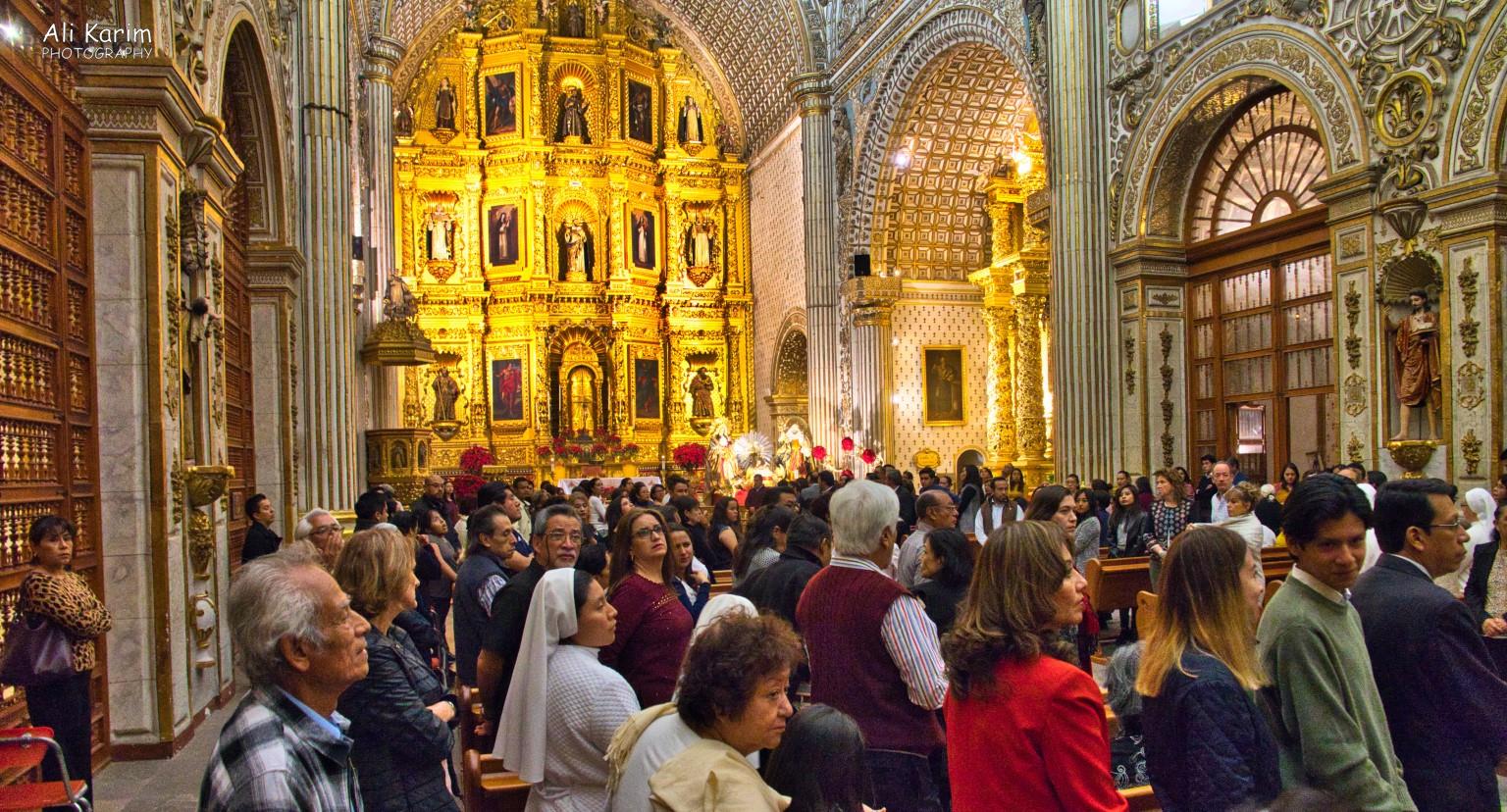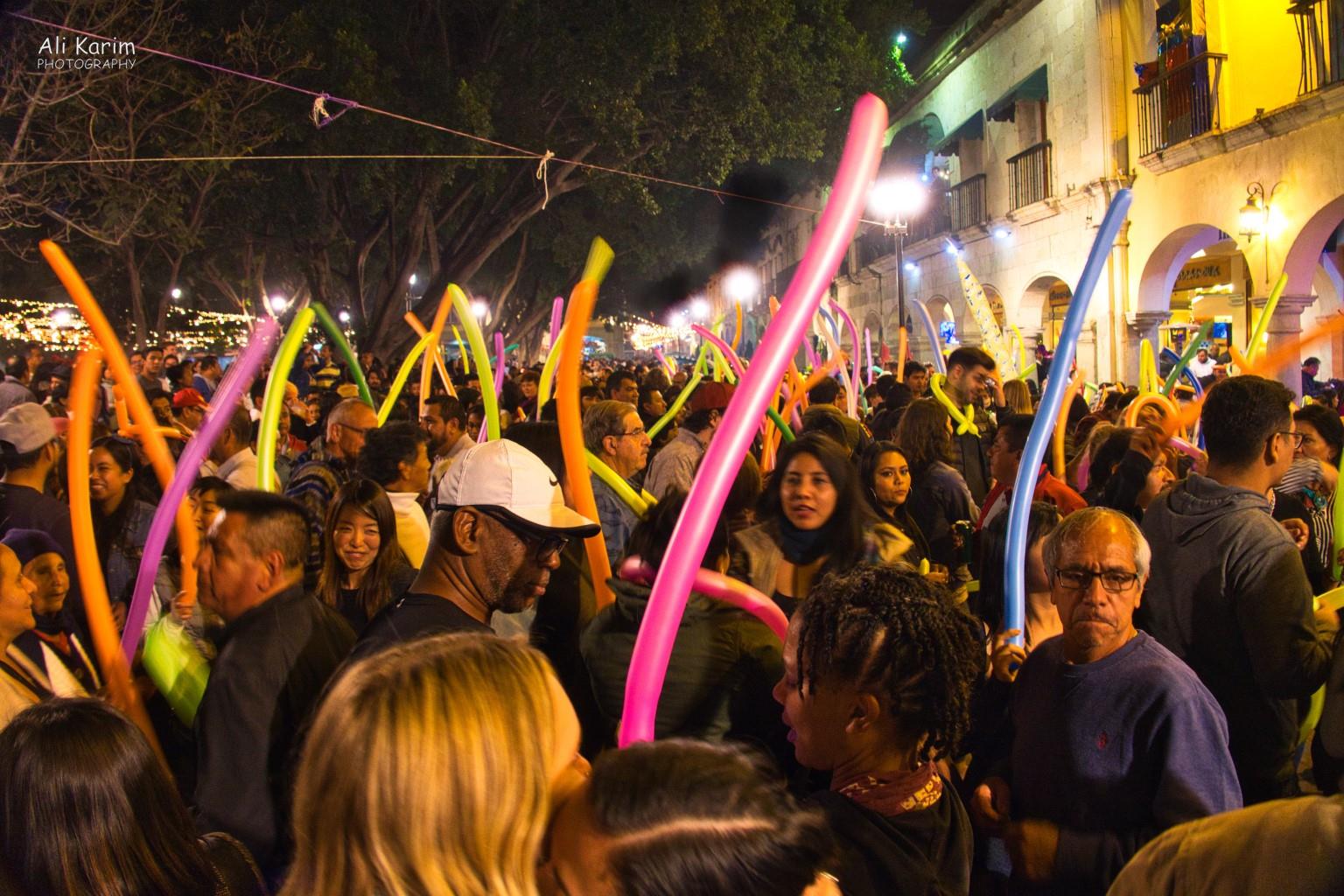 New Year's eve celebration street party in the Zocalo

Taxi's were busy after the celebrations, and we just managed to catch one to take us back the short drive to the hotel.
Next morning, we were late waking up, so we went to the local market nearby for breakfast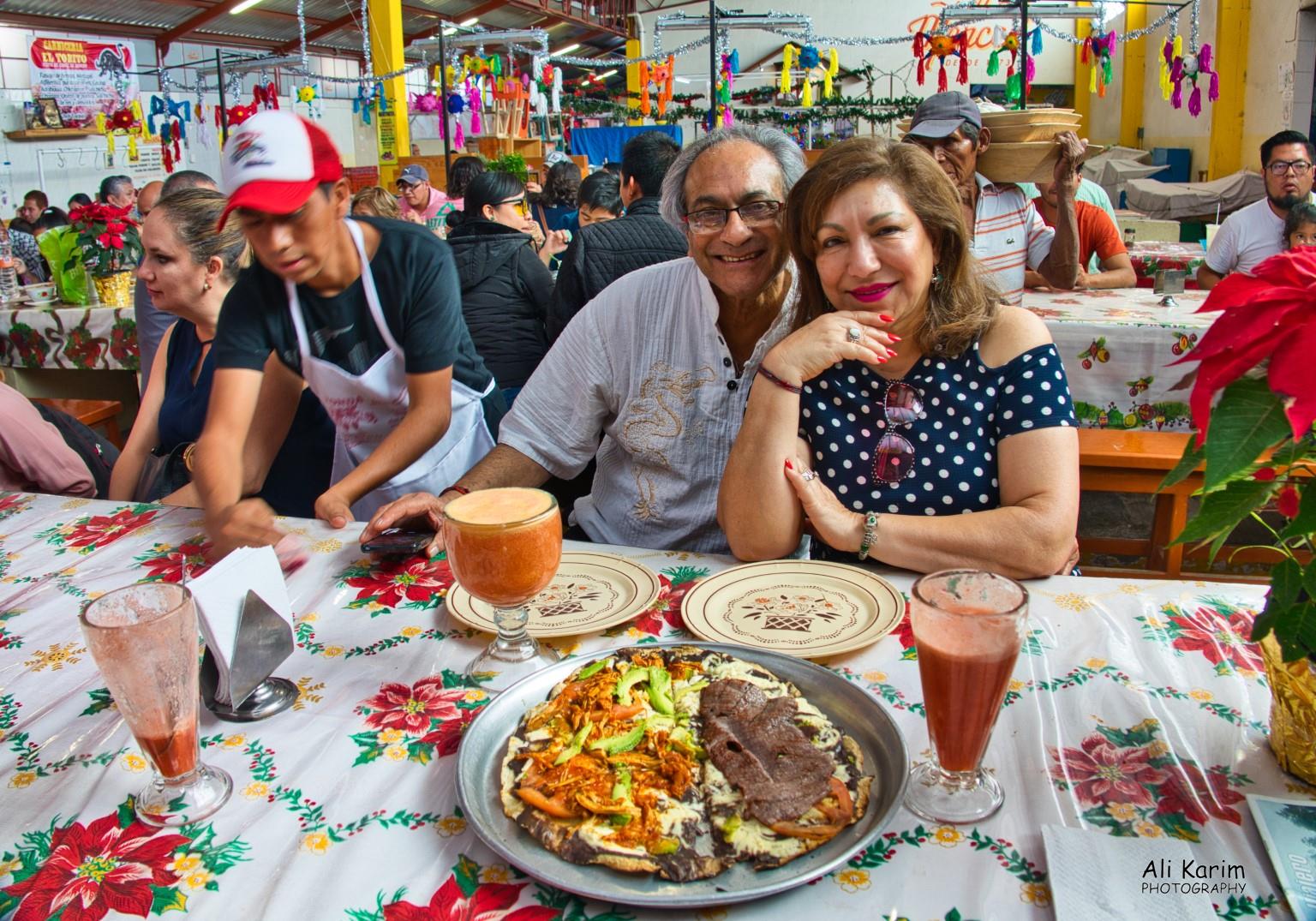 Oaxaca is famous for its culinary strengths, and is known as a foodie heaven. The popular dish was the Tlayuda, which is a large crispy tortilla (see image above) with all kinds of toppings on it, including mole, beans, tasty stringy cheese, and toppings of shredded chicken, sliced beef, goat and/or vegetables. It was indeed delicious and we had this Oaxaca "pizza" multiple times, with fresh juices. Making my mouth water 🙂
We spent a little more time in the Zocalo, where there were stores and restaurants that lined all 4 sides of the Zocalo; some more scenes during the daytime below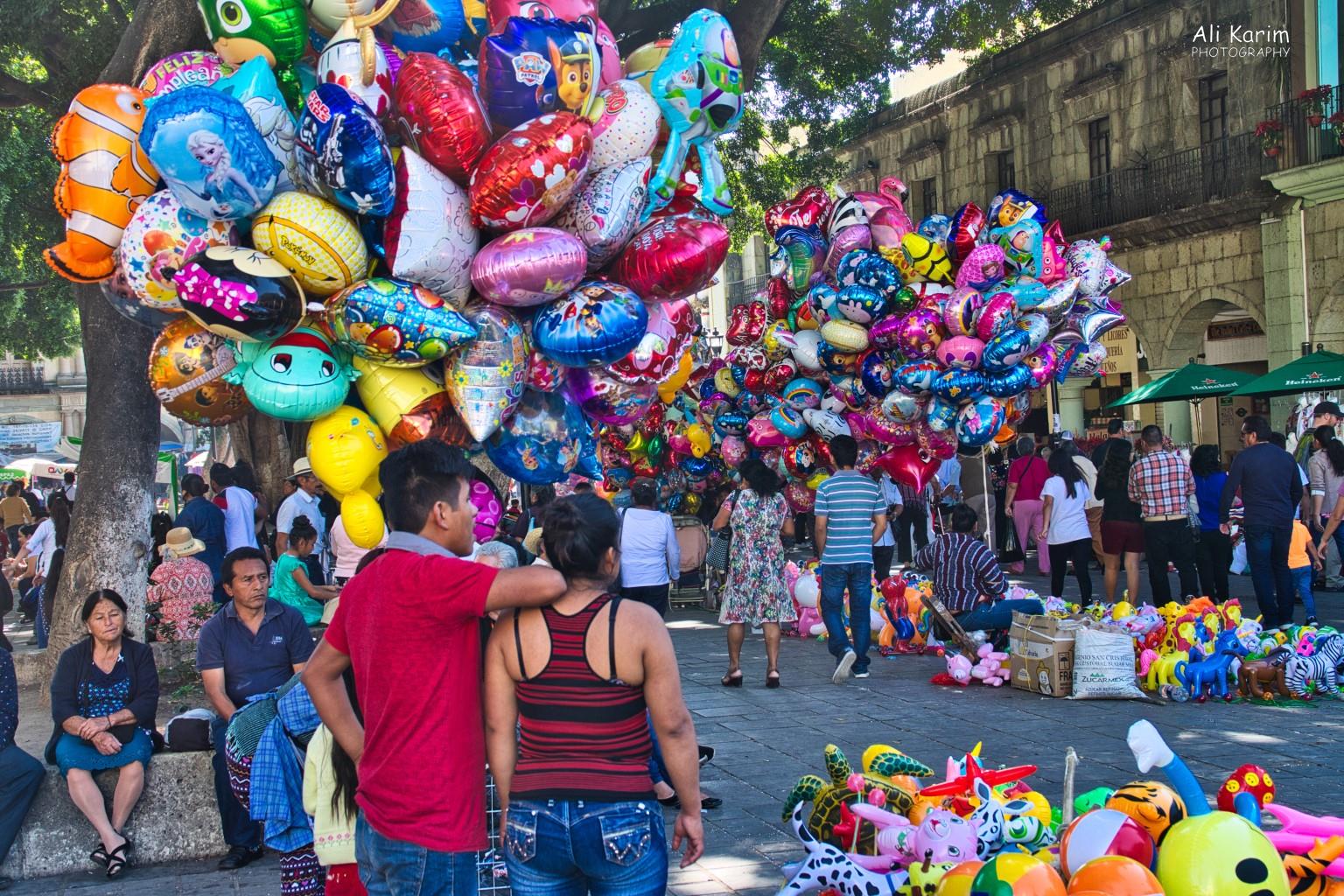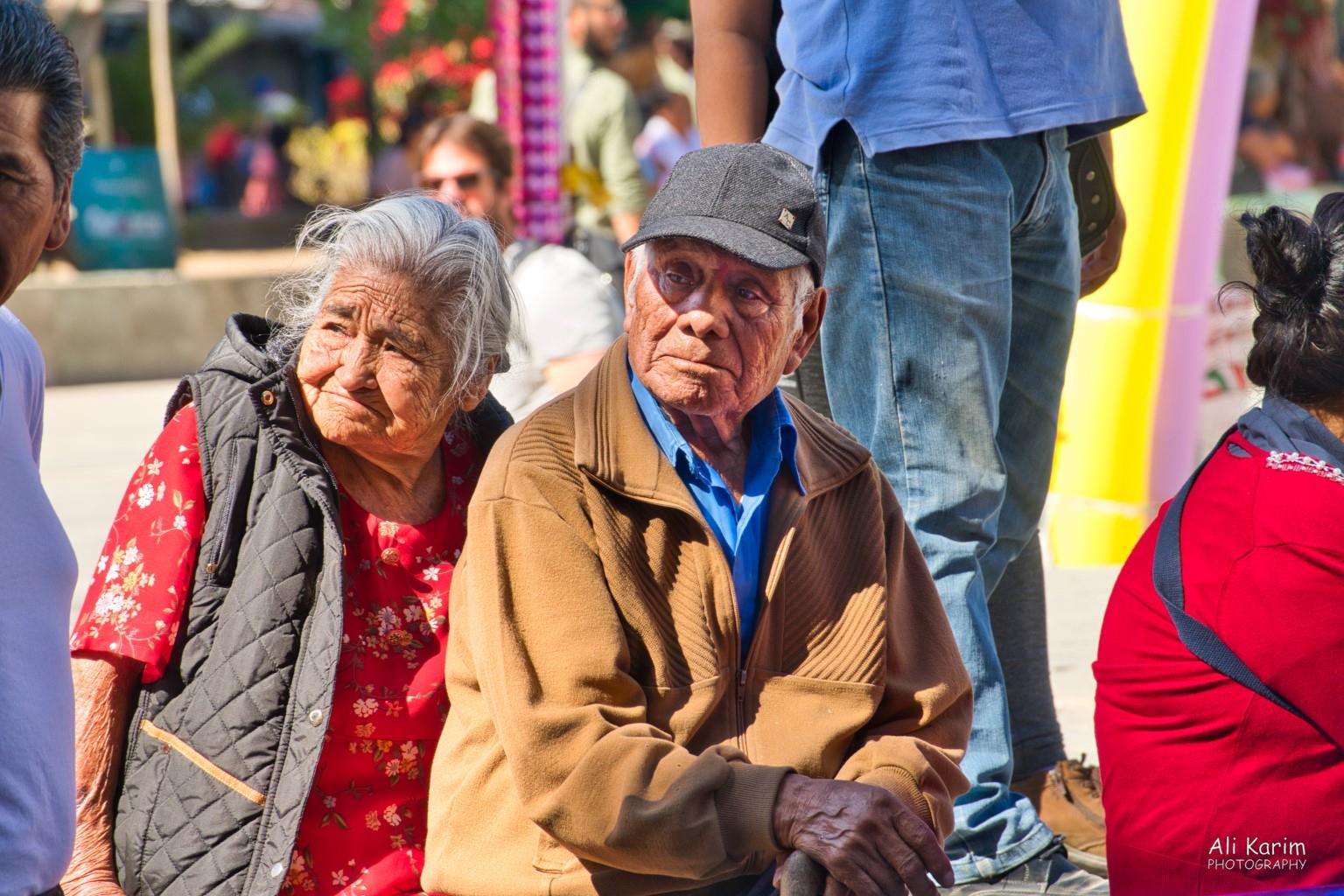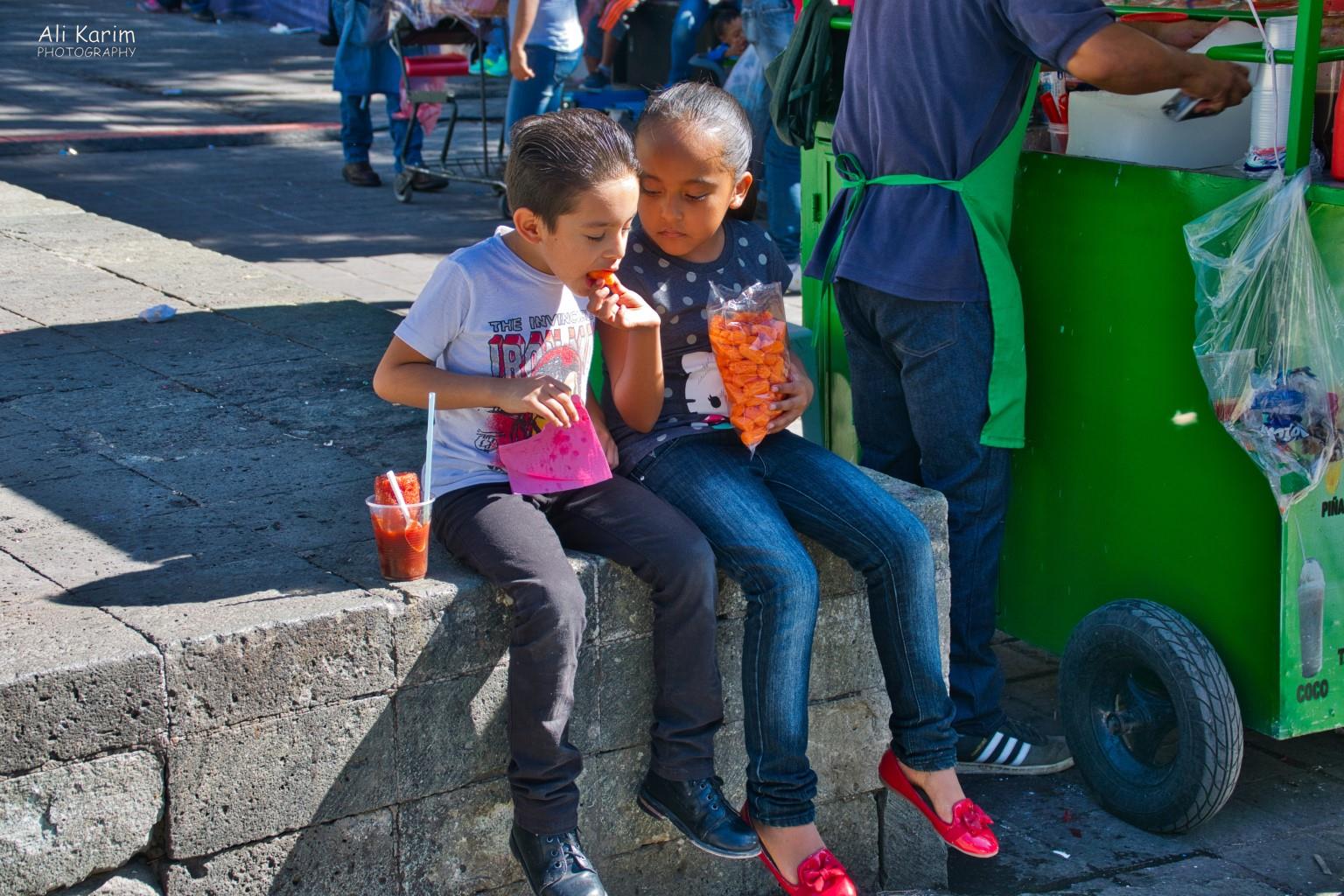 Entertainment in the plaza was everywhere

There were a couple of large markets nearby, the Mercado Benito Juarez and the Mercado 20 de Noviembre; so of course, we had to check them out. See below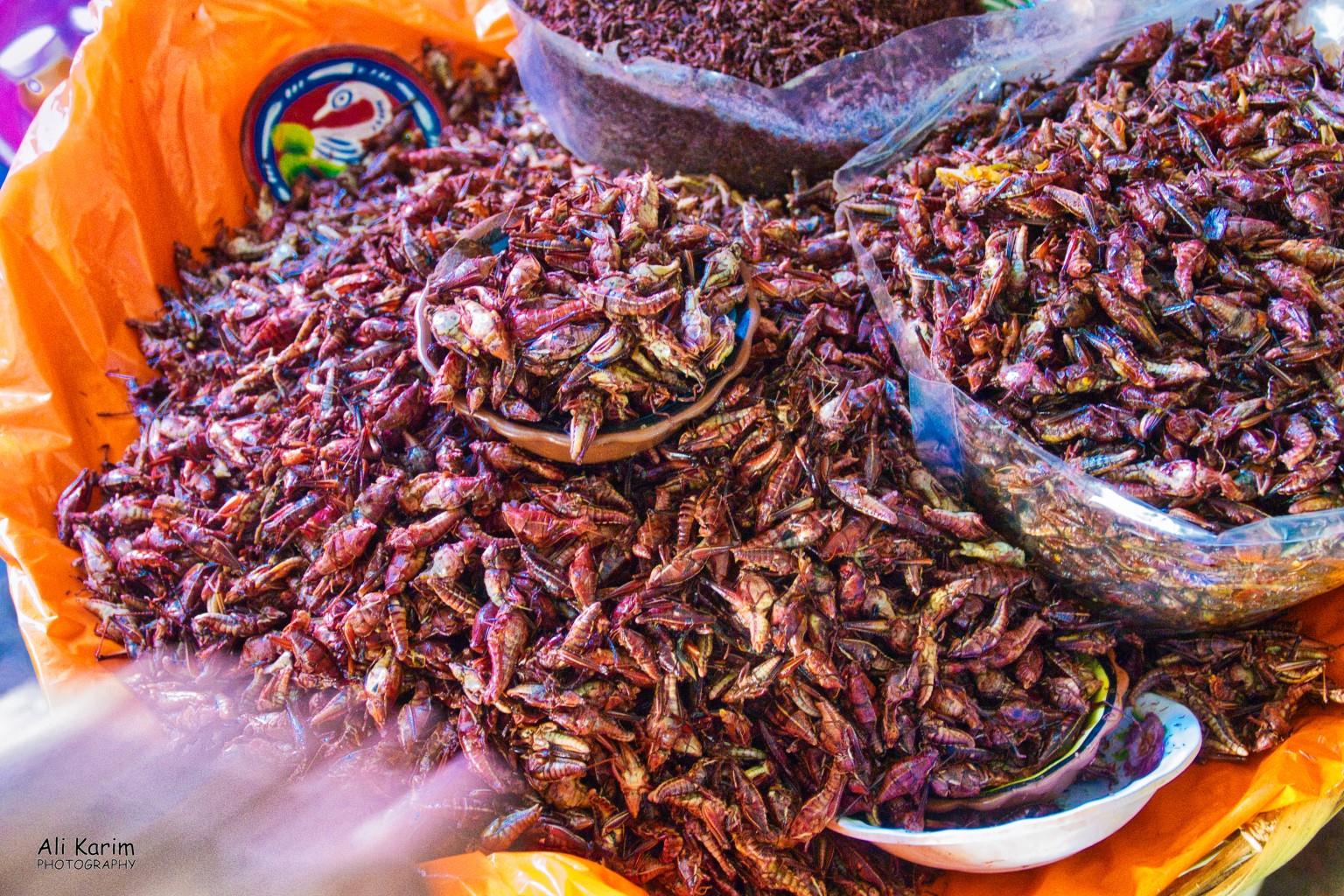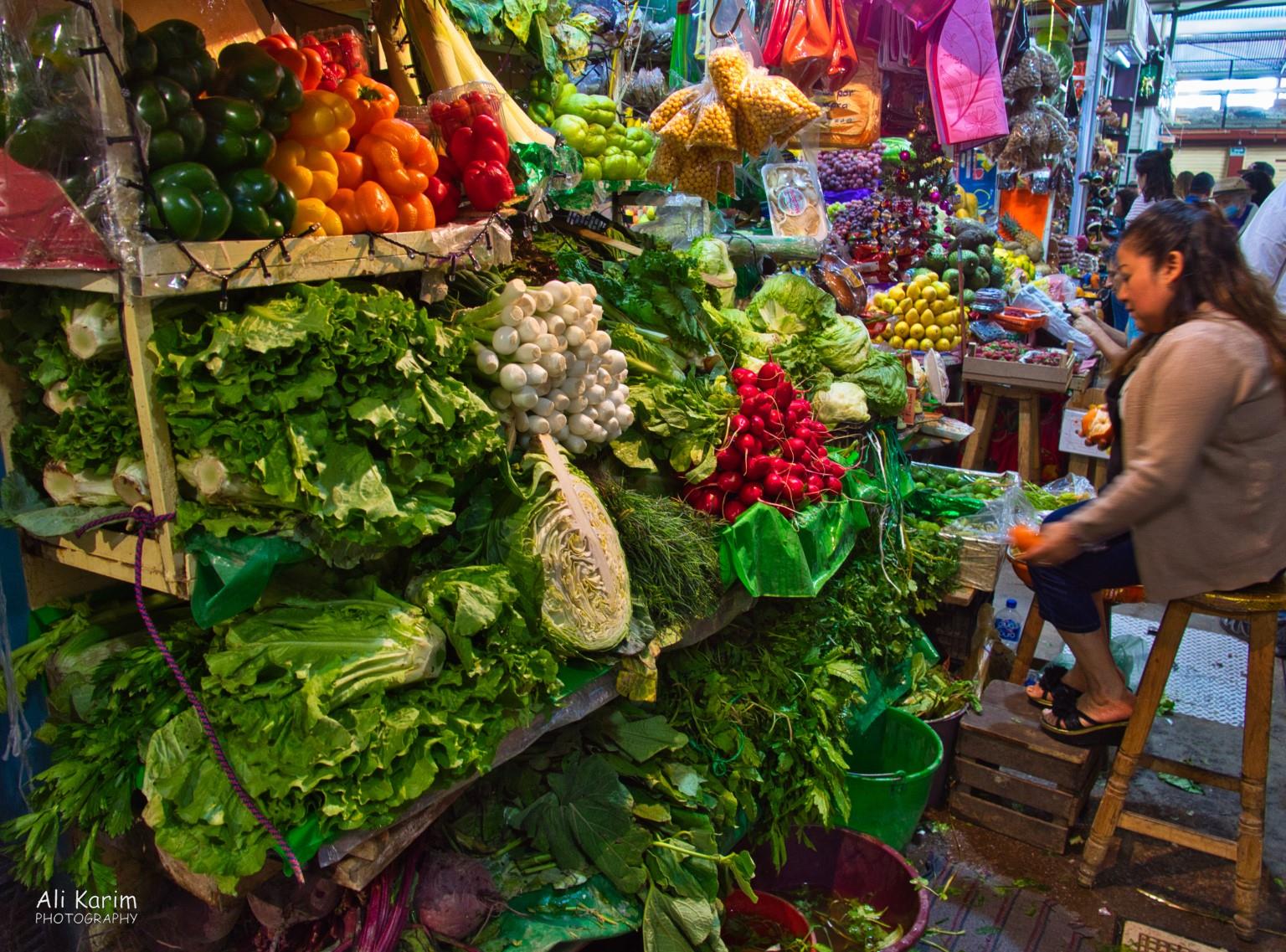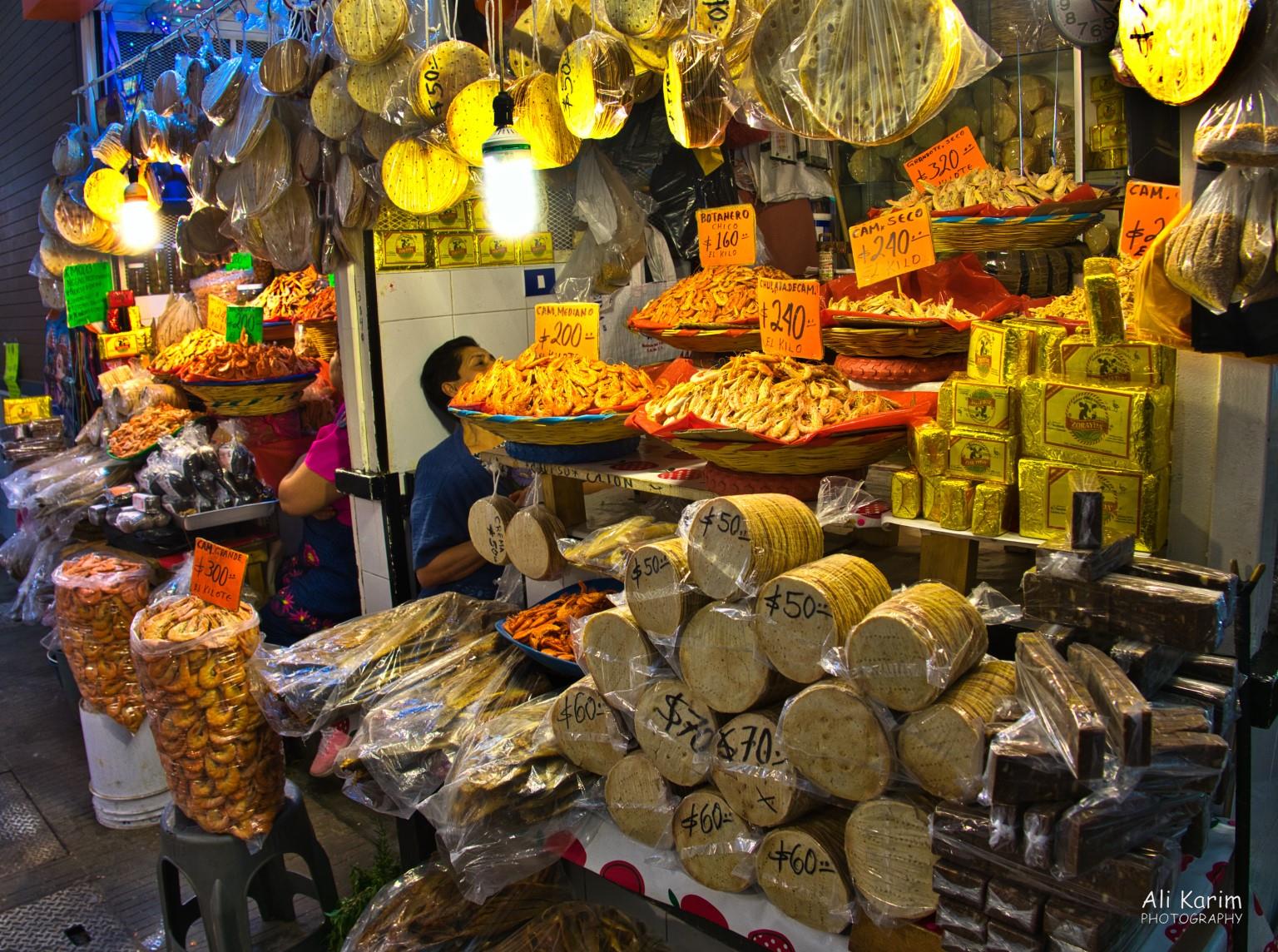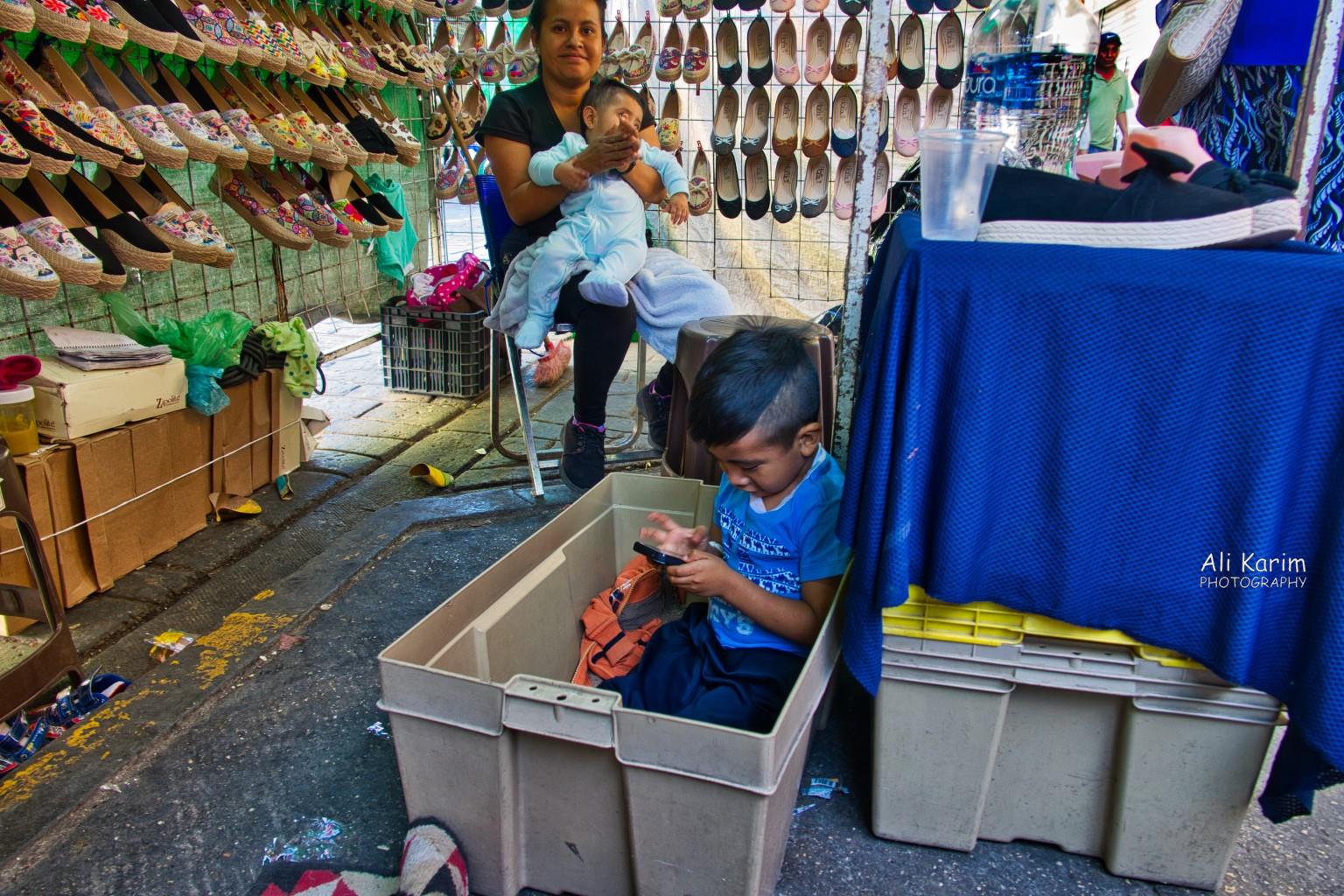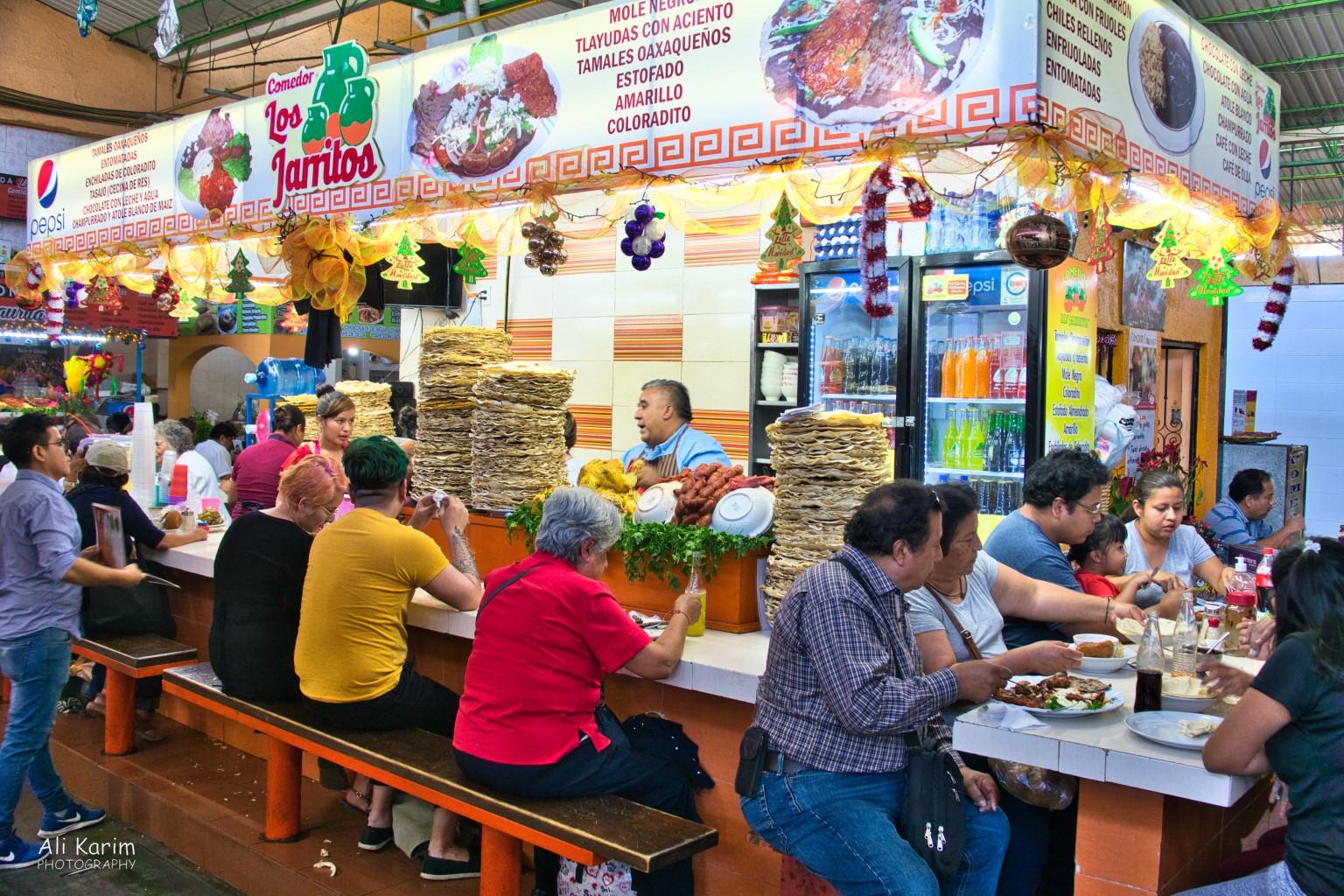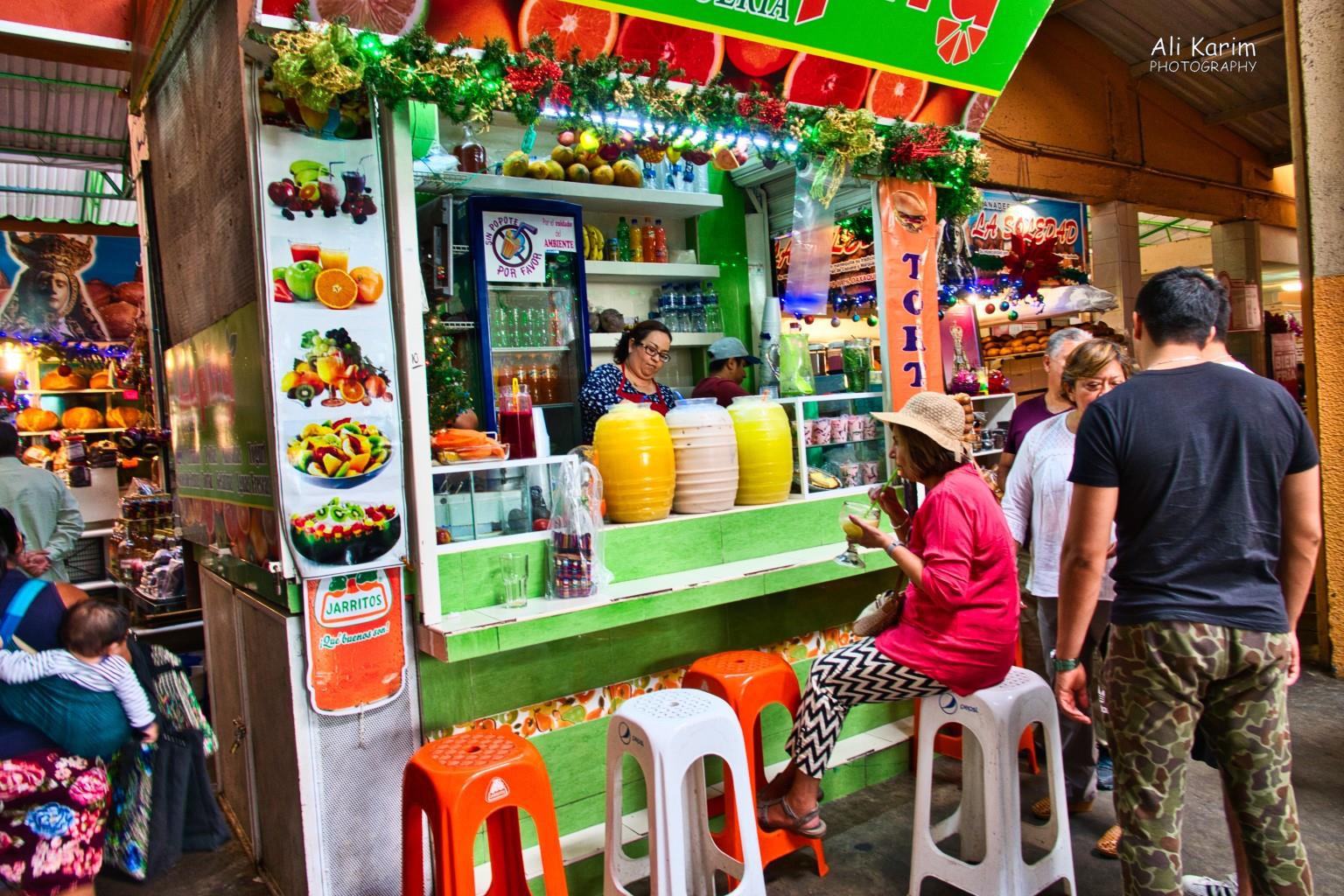 That evening, we had a dinner of local fish, and it was indeed delicious.
Next day, we went on a short tour outside Oaxaca, to check out some interesting tourist sites. First stop was at the Arbol del Tule, the site of the largest tree in the America's (& possibly the world) by girth. The diameter of this tree was 14m or 45feet. It is supposed to be over 2,000yrs old; I never knew trees could live that long…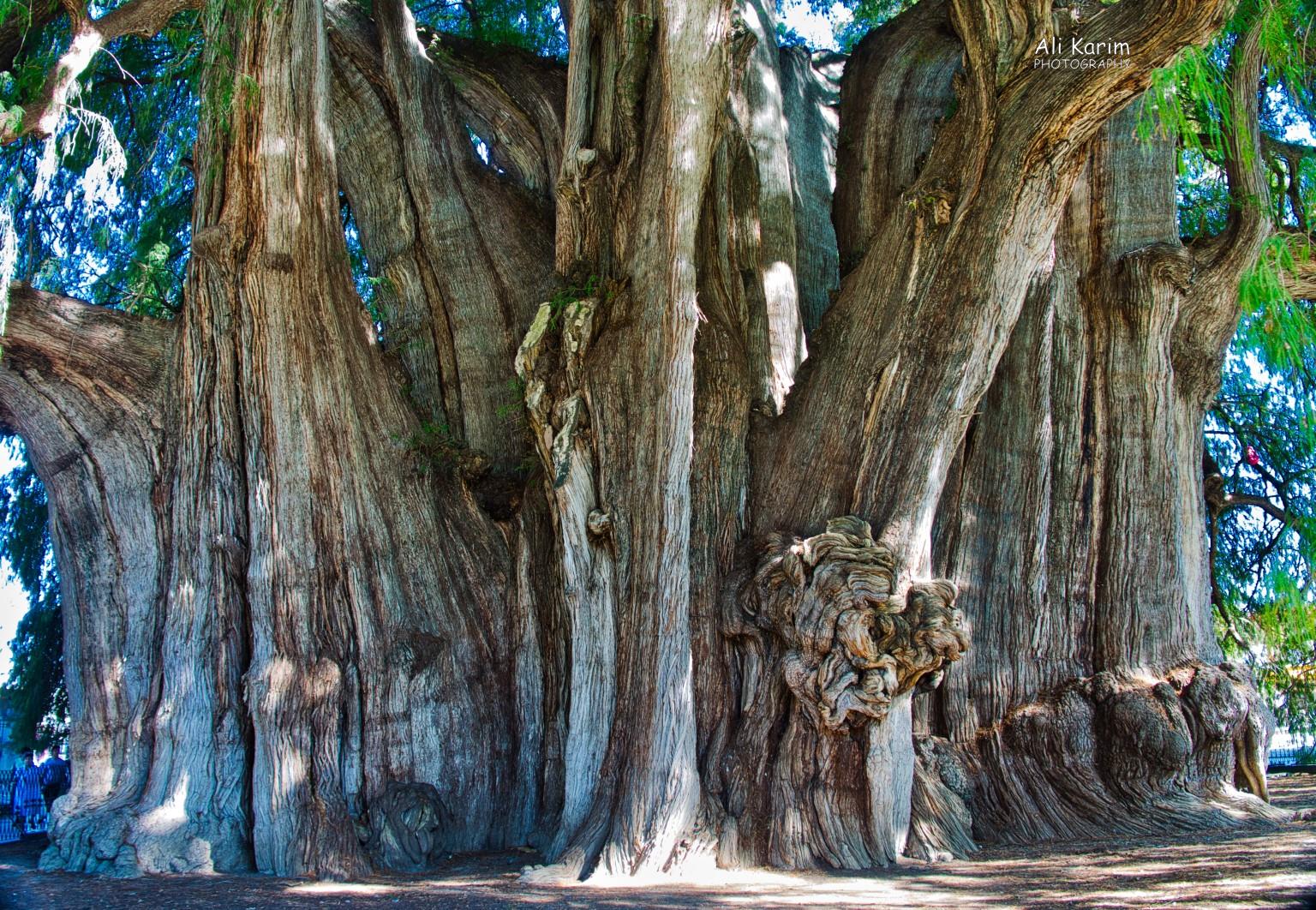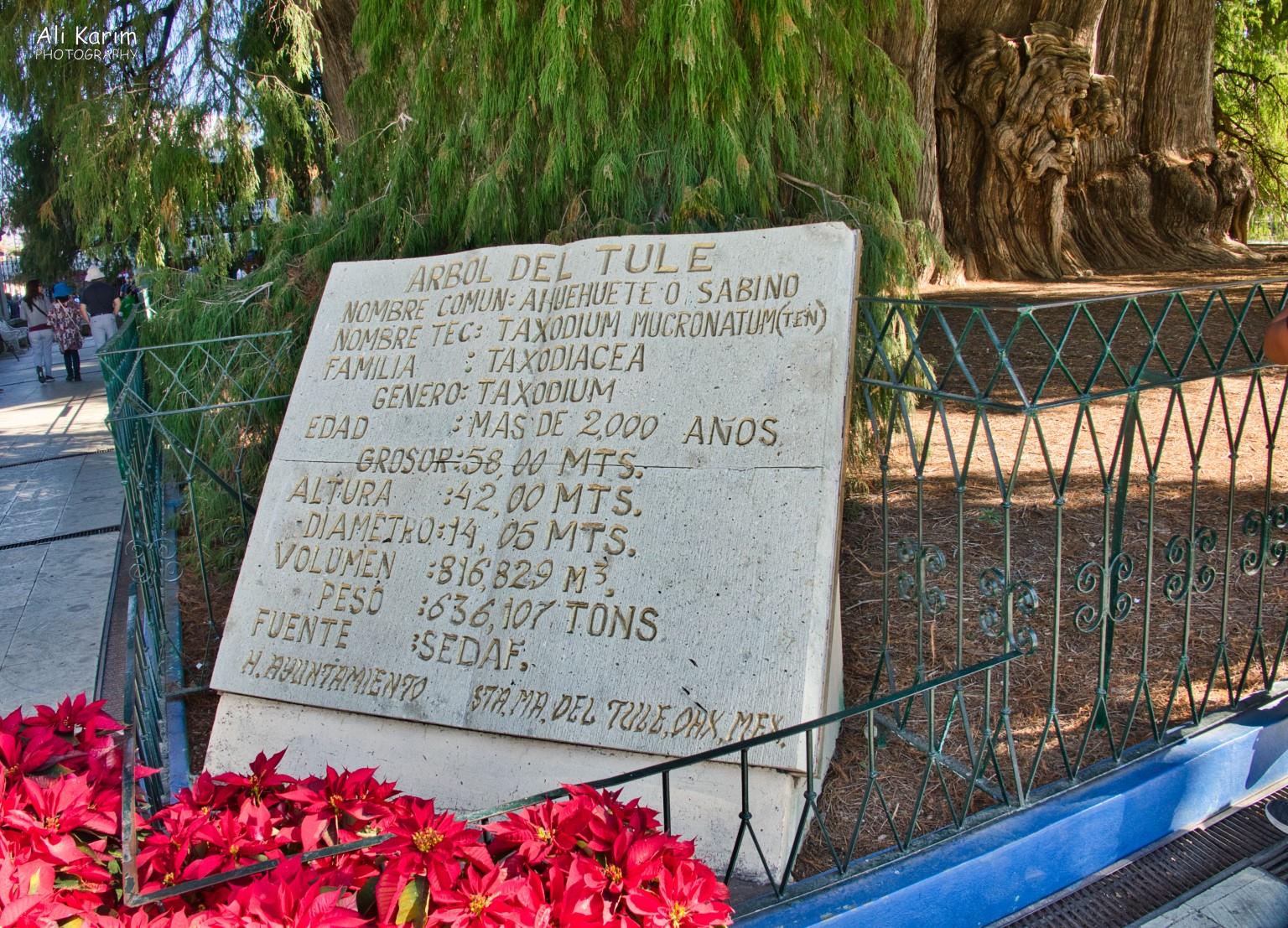 Next, we went to check out the Hierva del Agua, which is a petrified waterfall, and water pools, formed over thousands of years with a small amount of water that seeps from the rocks here, that is highly concentrated in calcium carbonate. The water evaporates leaving being white calcium carbonate. There are 2 such sites in the world, the other being the larger one being in Pamukkale,Turkey.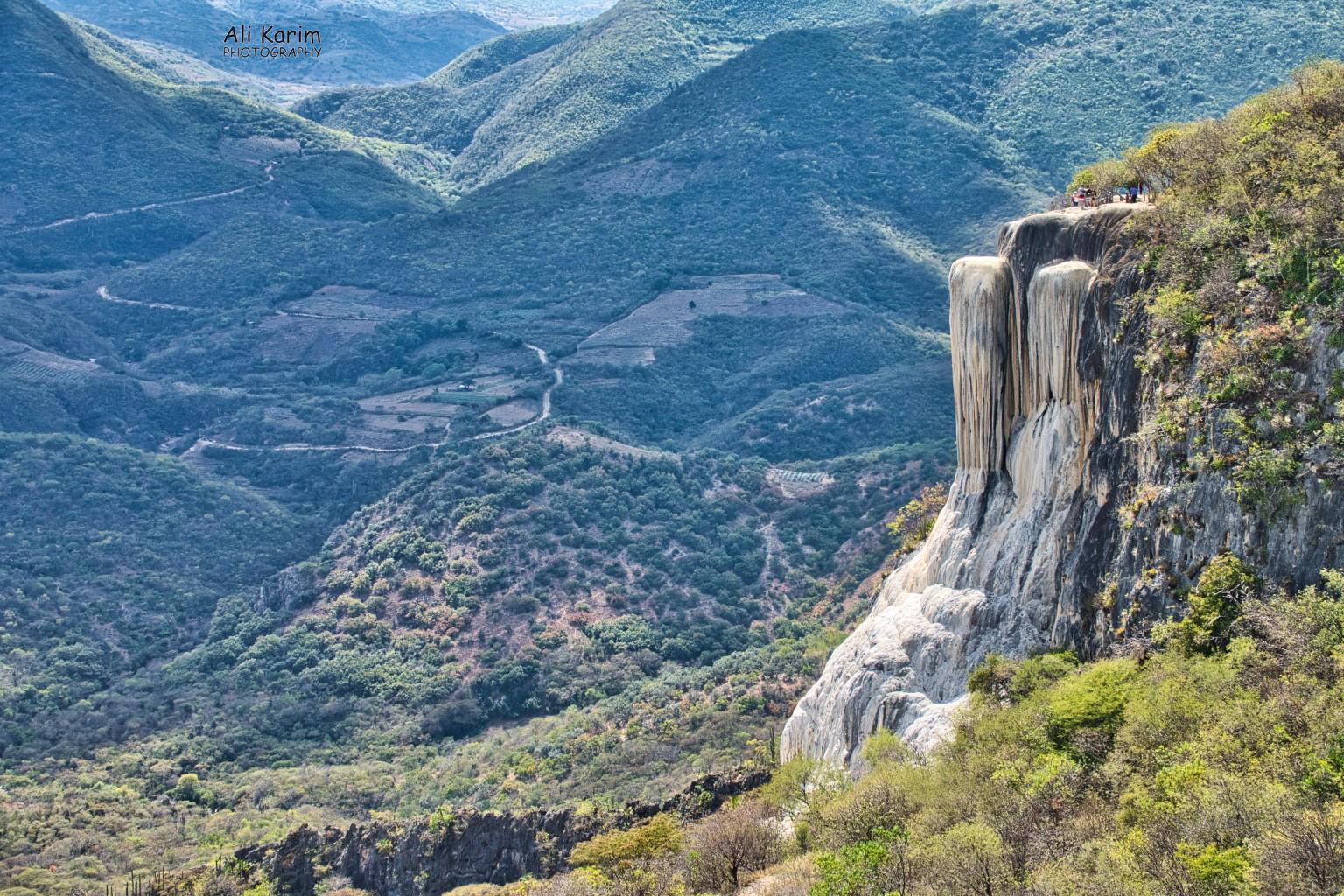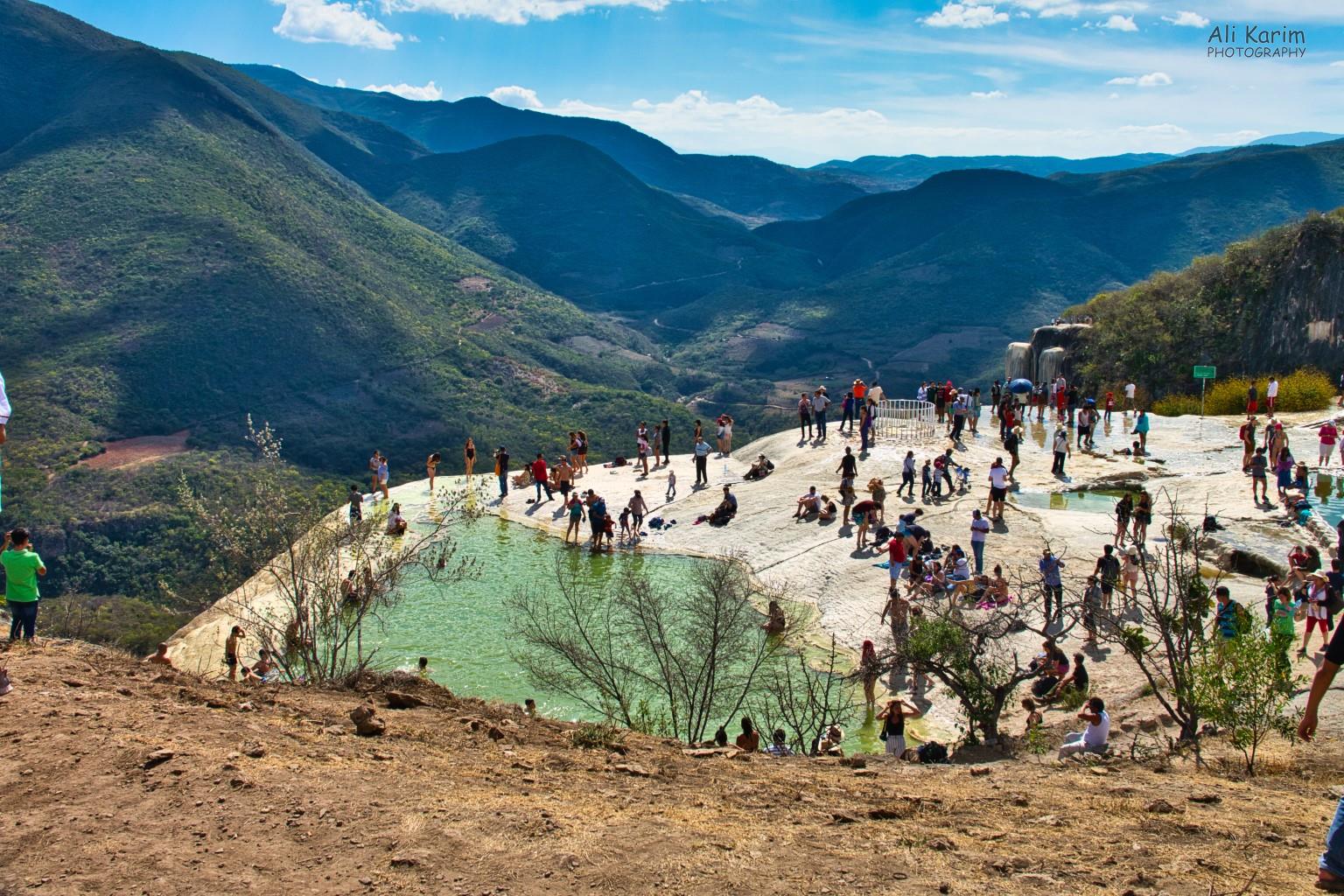 Couple of other interesting local activities in the Oaxaca region; one is where they dye strings to make blankets; the dyes are made from insects that live off cactus leaves. It is quite impressive watching how they make the dyes from these insects.
Information
Dye made from Insects is used to make
Another is the Mezcal; the alcoholic drink made from the "pina" of the agave plant; but from an agave that is different from Tequila, and is distilled in earthen pots . It is drunk, followed by a bite into an orange slice, that is laced with dried/crushed/roasted/spiced worms that infest these agave plants. It's actually quite good.
Oaxaca city and region is different from other parts of Mexico. Here, they take pride in their food, and they have many different types of mole, a sauce made from cacao/chocolate. The Tlayuda is unique and not found elsewhere in Mexico, as is the Mezcal. The climate is good, and the people are very friendly. There is not much industry here, and so there is a net influx of people leaving the state of Oaxaca to find employment elsewhere. Tourism is one major source of income they are trying to develop.
We left Oaxaca the next day, but not without more adventure. There is a once-daily American Airlines flight from Oaxaca to Dallas, and we were standby, and there were enough seats available. However, when it came time to board, the Captain announced a weight restriction on the plane, and 9 paying passengers were asked to volunteer to give up their seats, given $600 vouchers each, with accommodation, meals, and guaranteed seats on the next days flight. That meant there was no way were would have been able to leave Oaxaca on American for next few days; so we had to come up with Plan C.
Plans Change
We Volunteered to leave the flight and got to spend the weekend at Miami.
After researching, we decide to take the overnight bus from Oaxaca to Mexico City, and try and catch flights from there back to the US. So we booked seats online, took a taxi back to the hotel, and when it was time, we went over to the ADO bus terminus and took the overnight bus to Mexico City, for about $20 each; a 6hr ride. The Bus was reasonably comfortable and safe, and arrived in Mexico City ADO bus terminus at about 5:45AM. We grabbed our bags, and took a taxi to the airport; no traffic at this time. At the airport, we did not get on the early flights, but at lunch time, we got lucky with seats on a flight to Miami. So off we went to Miami, and arrived safely. However, flights from Miami to Dallas were totally busied out; so Plan D came into action; we called my uncle & aunt who are snow-birds from Oshawa, Canada. Fortunately, they were at their condo in Ft. Lauderdale, and so we rented a car and spent the weekend with them, and returned to Dallas on Monday. The joys of standby travel 🙂
This entry was posted in
Mexico
,
Mexico Oaxaca Jan 2019
,
North America
,
Oaxaca