After a very nice time in Yosemite, we started heading towards Death Valley National Park, by crossing the continental divide at Tioga Pass and then to Mono Lake; the Tioga Road actually went through Yosemite National Park at its northern boundary. Some scenes along the way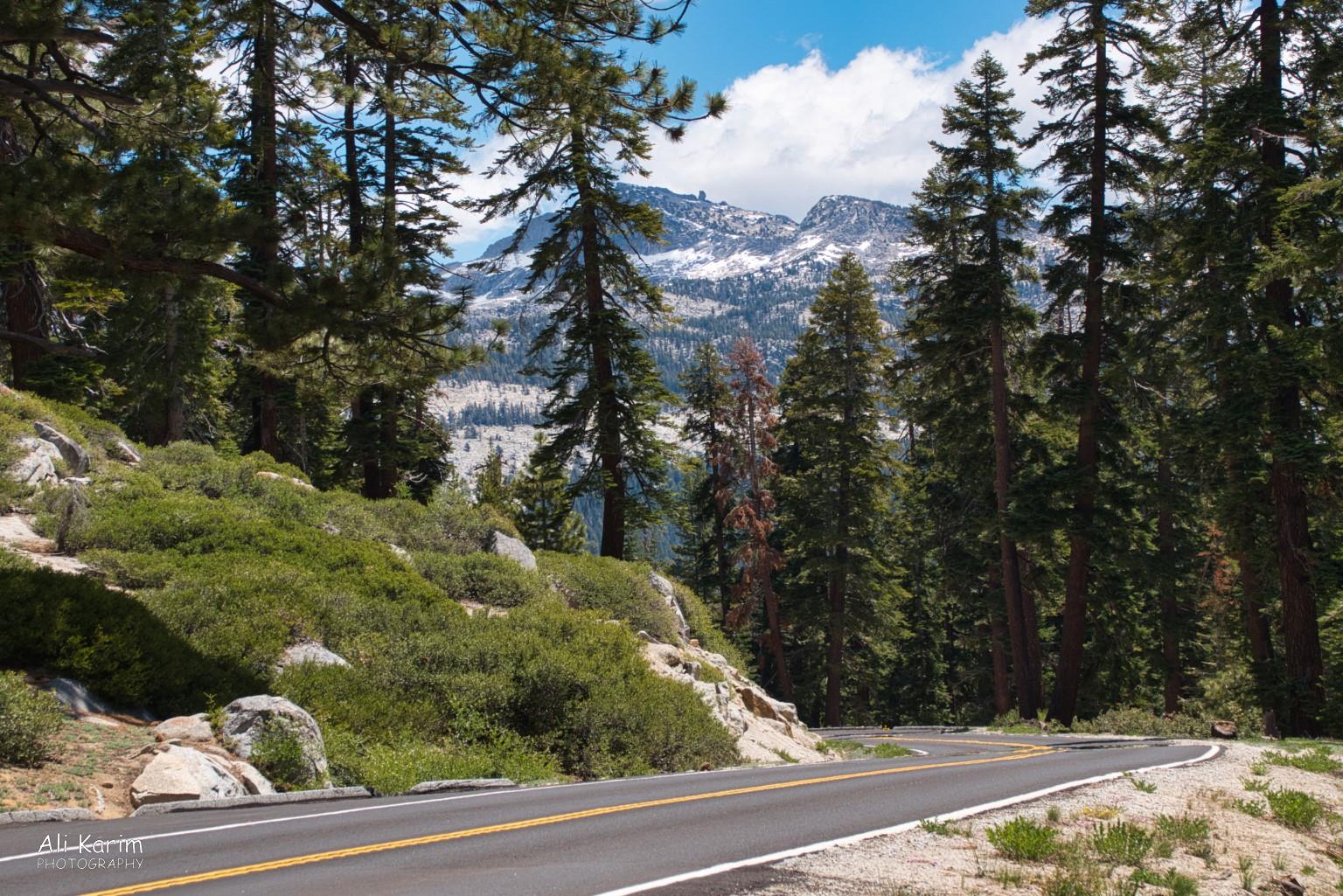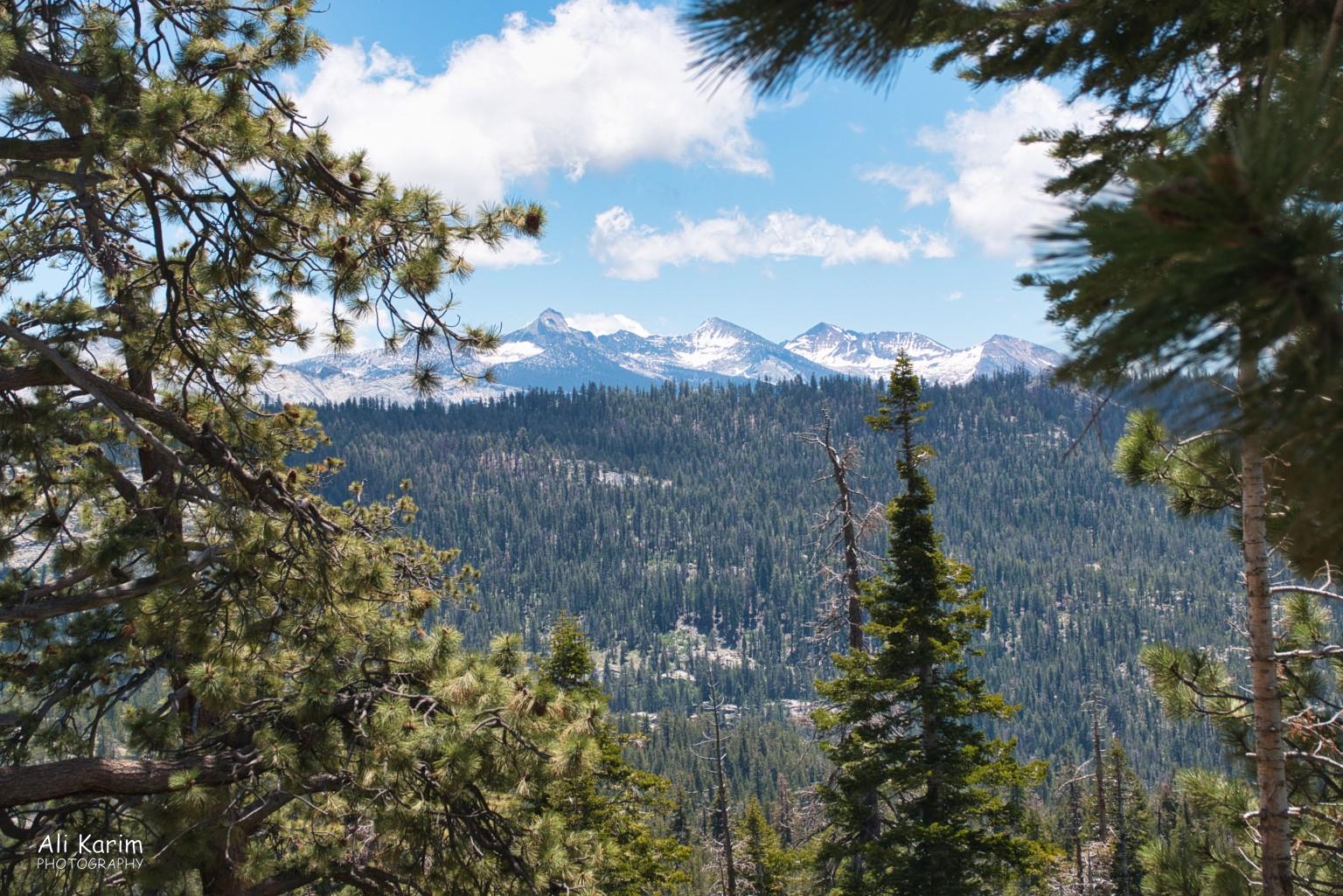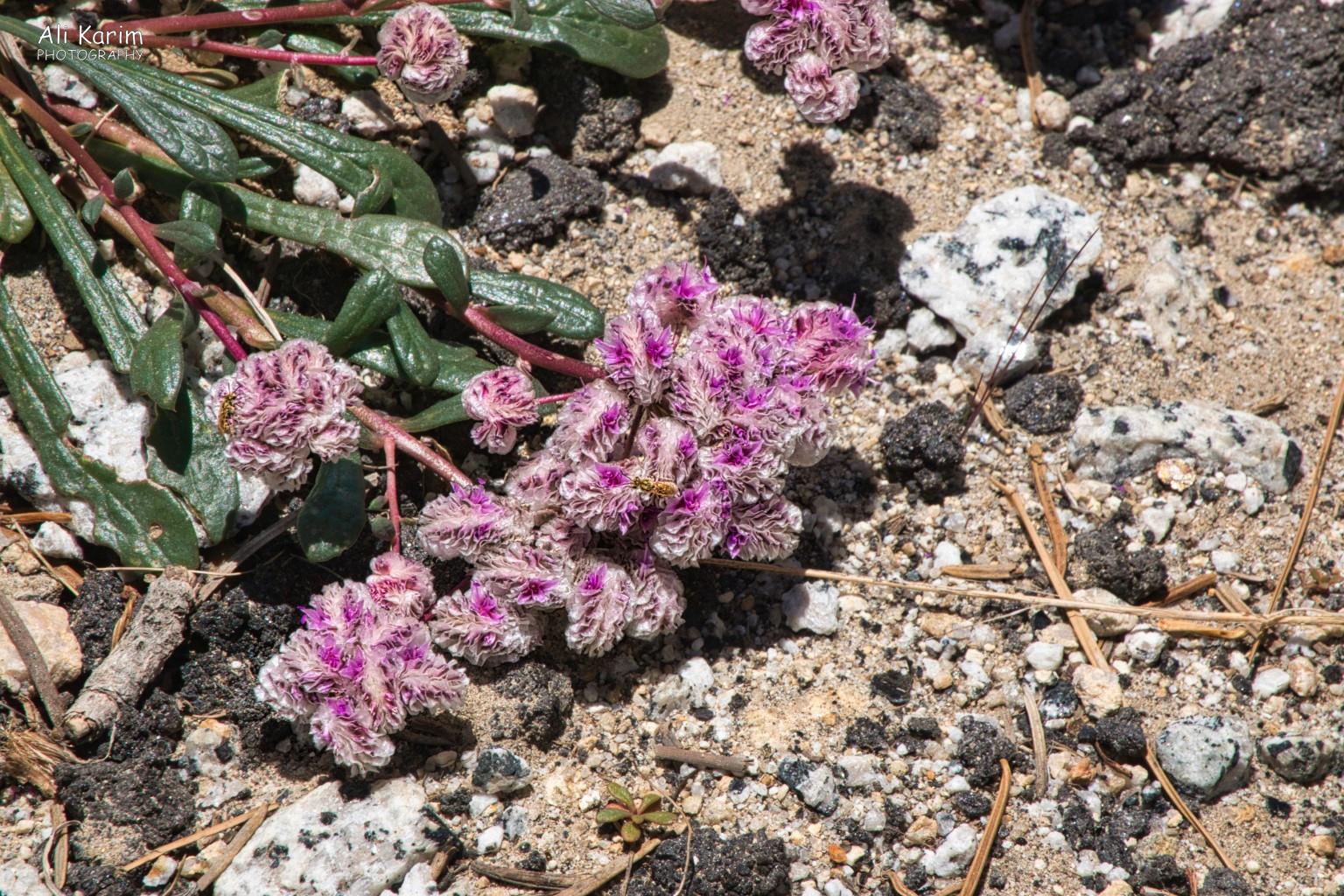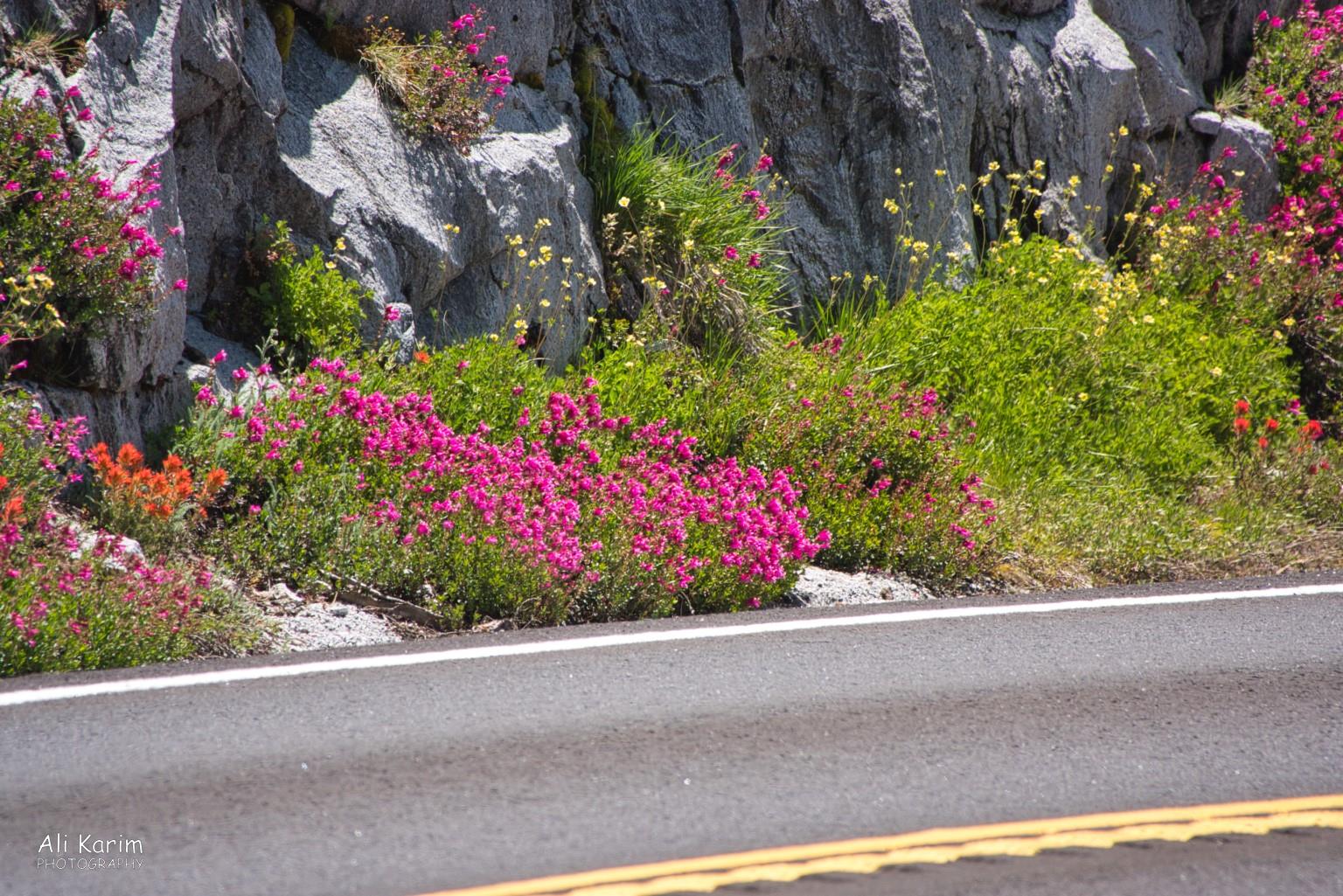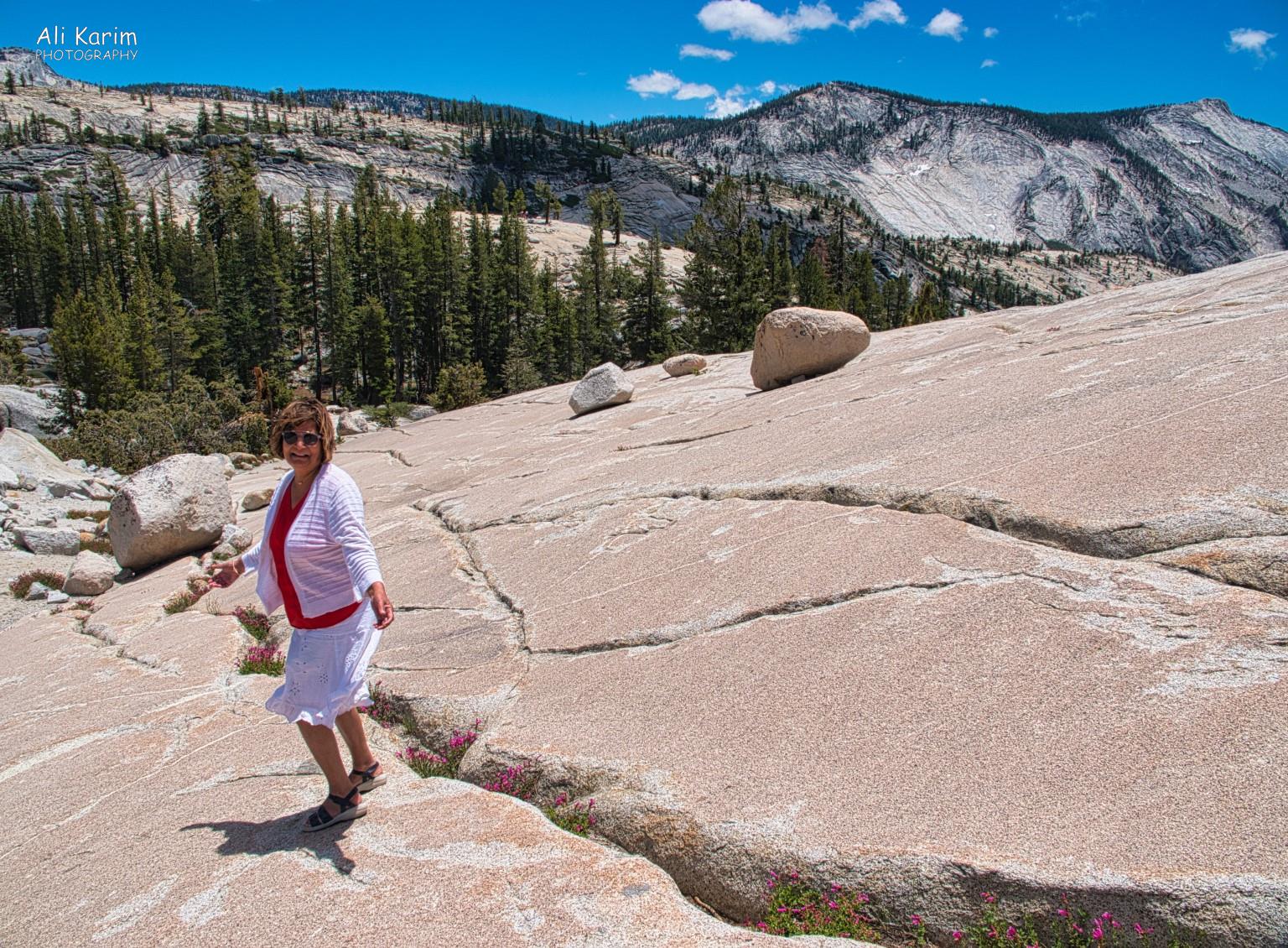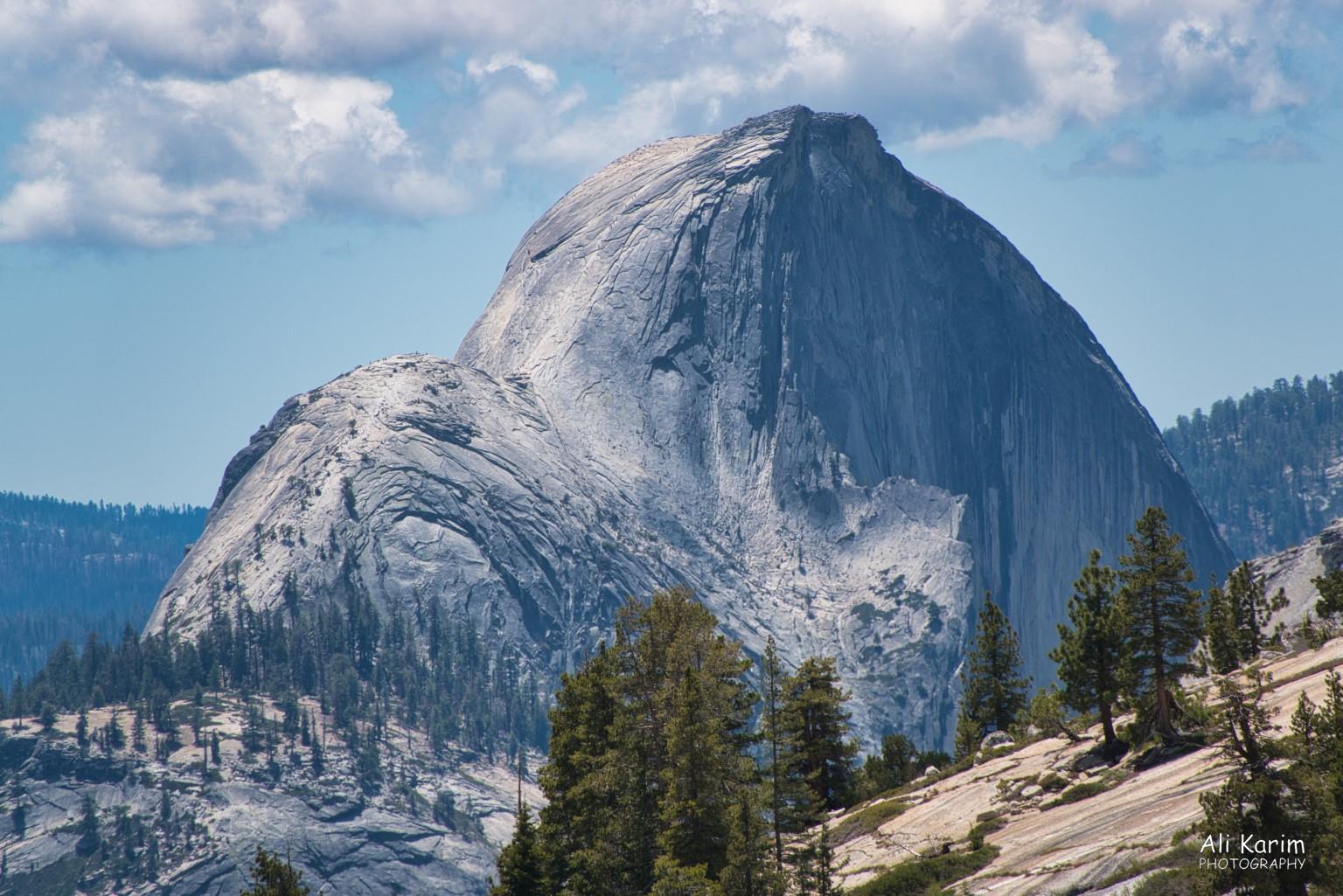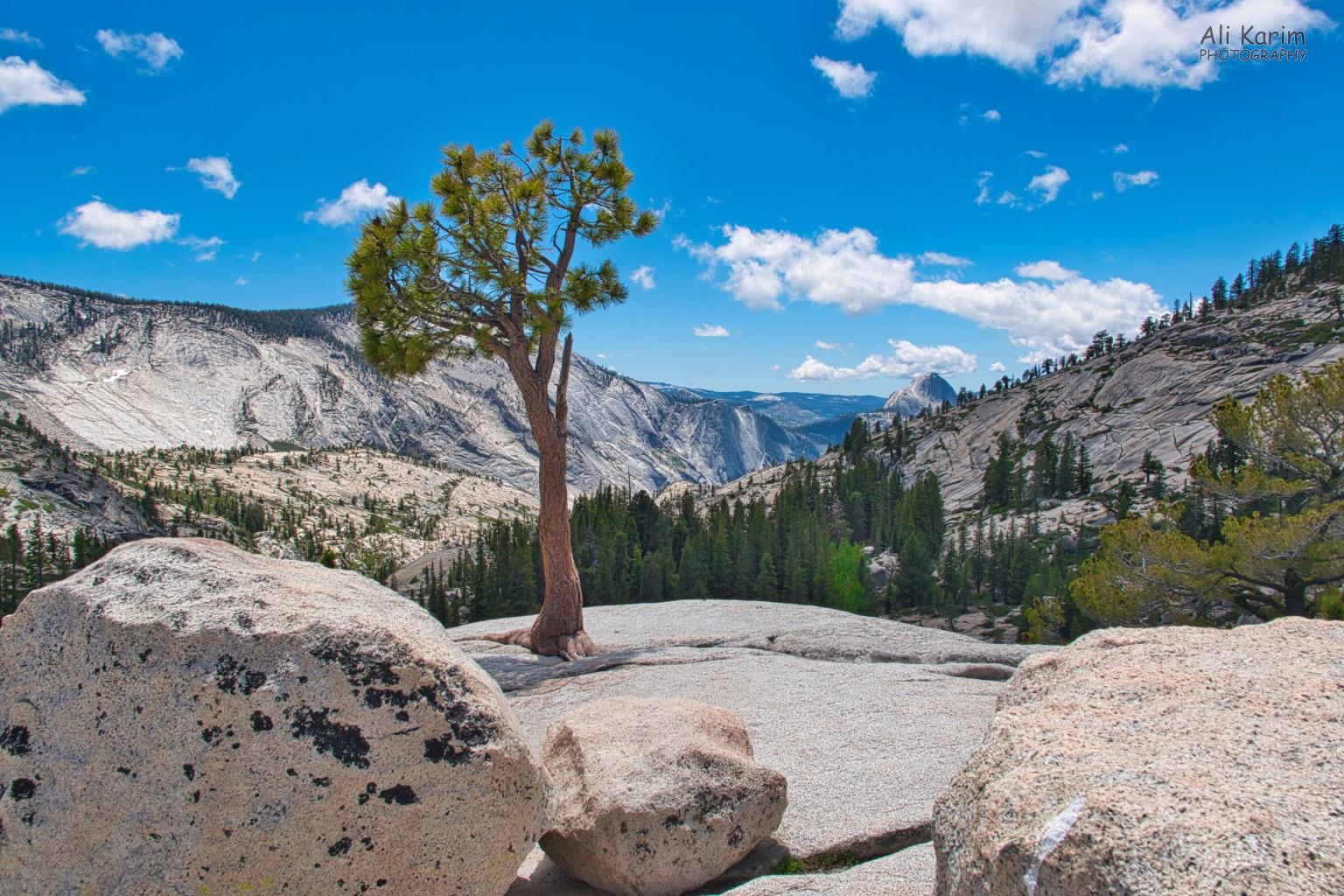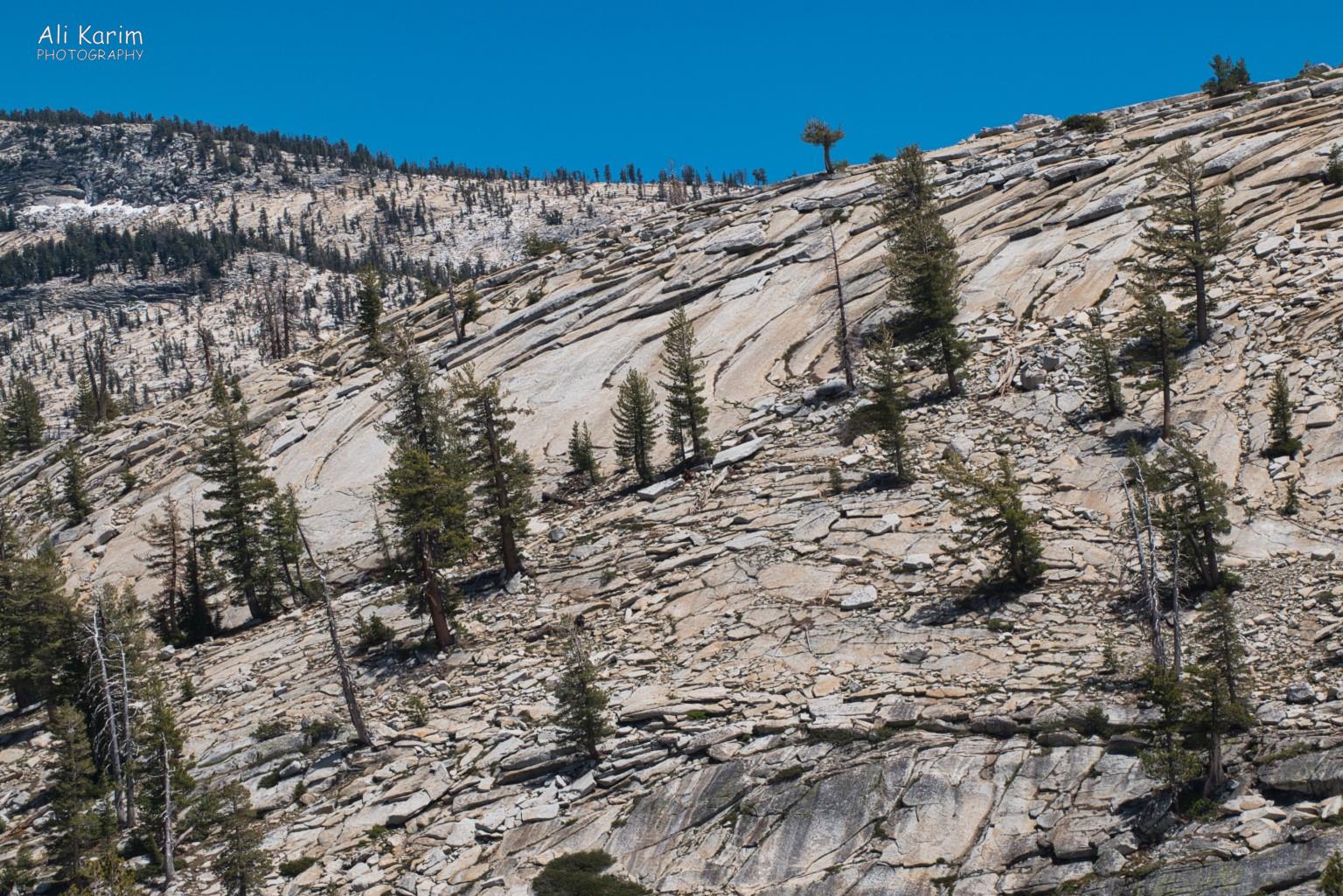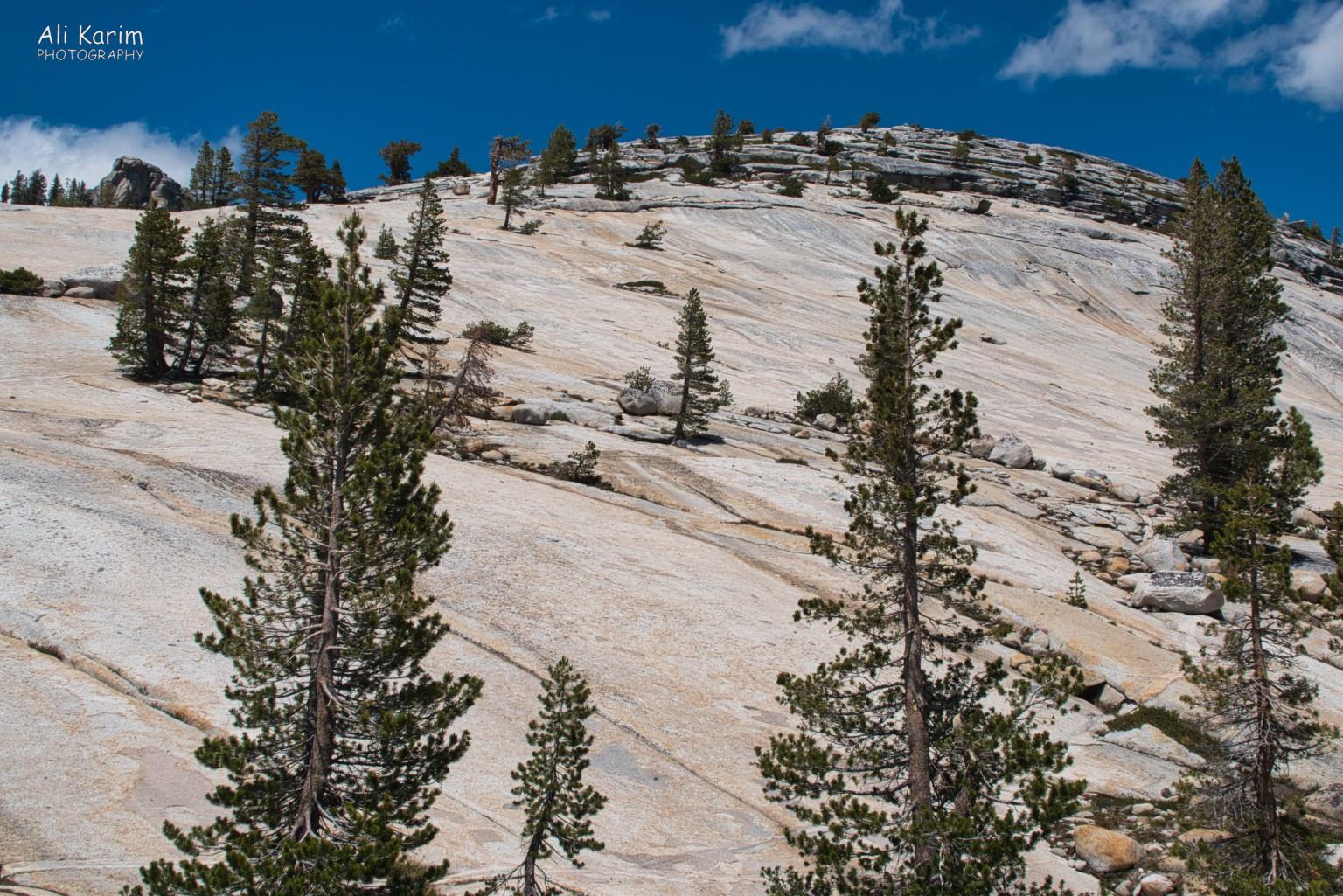 Tuolumne Meadows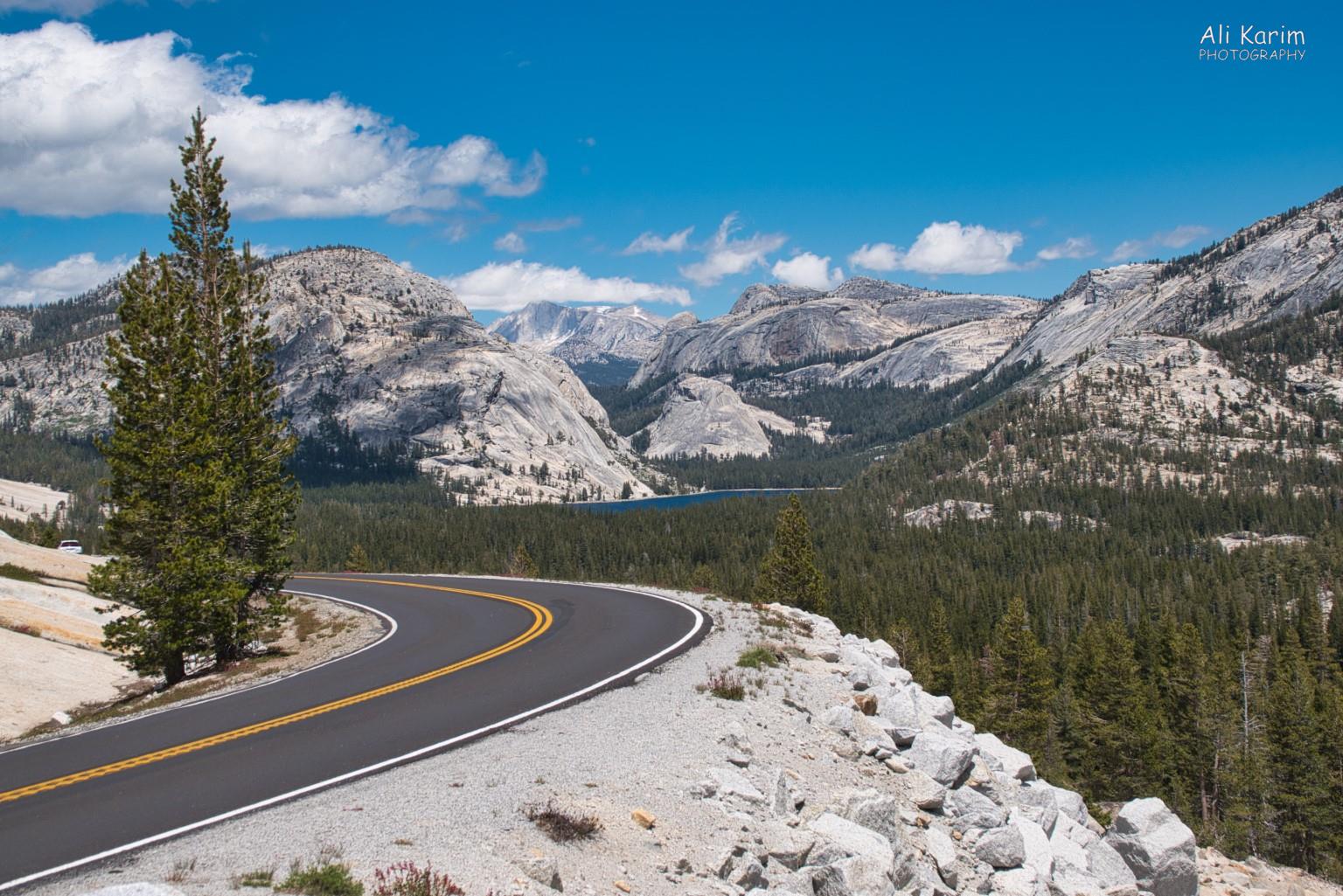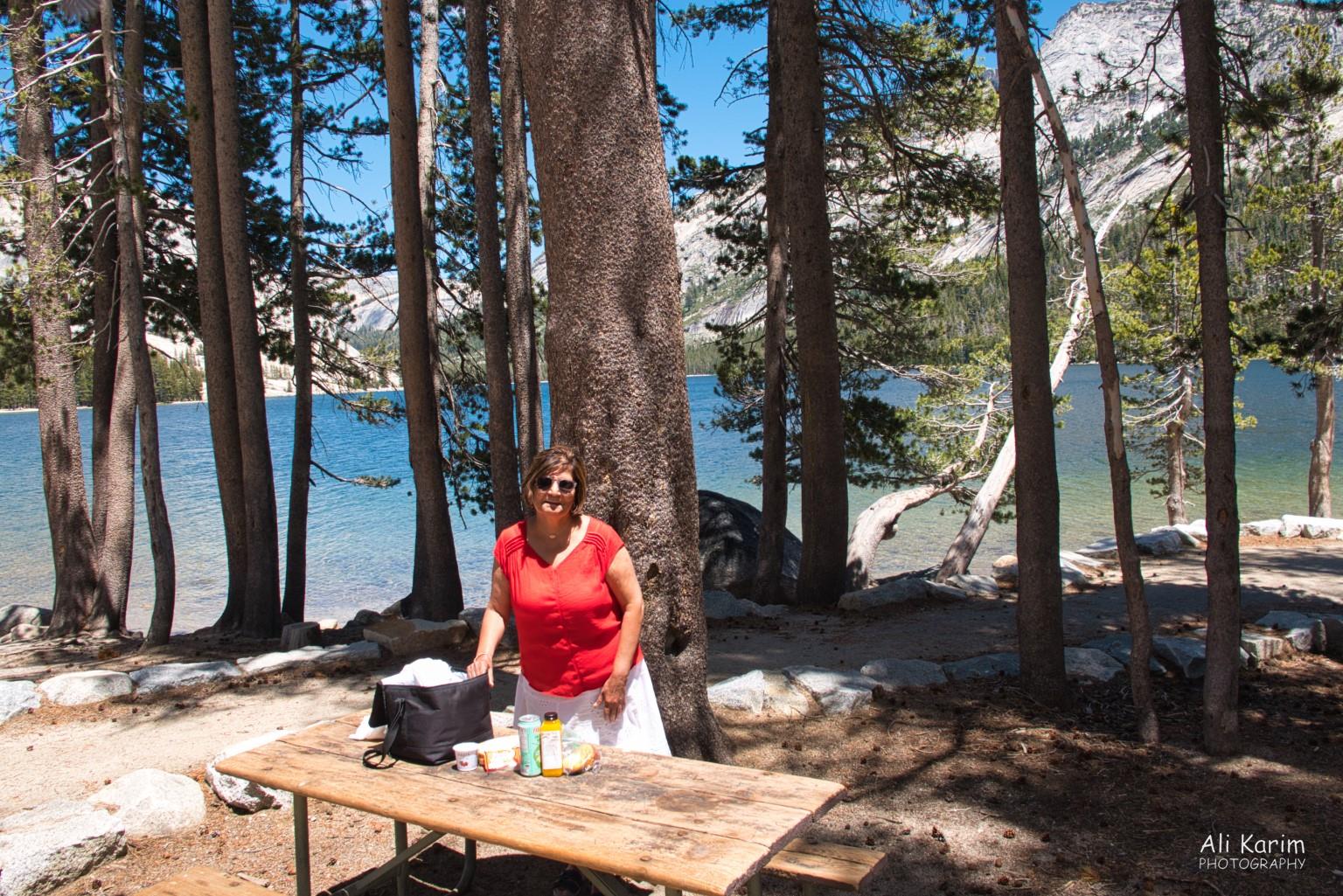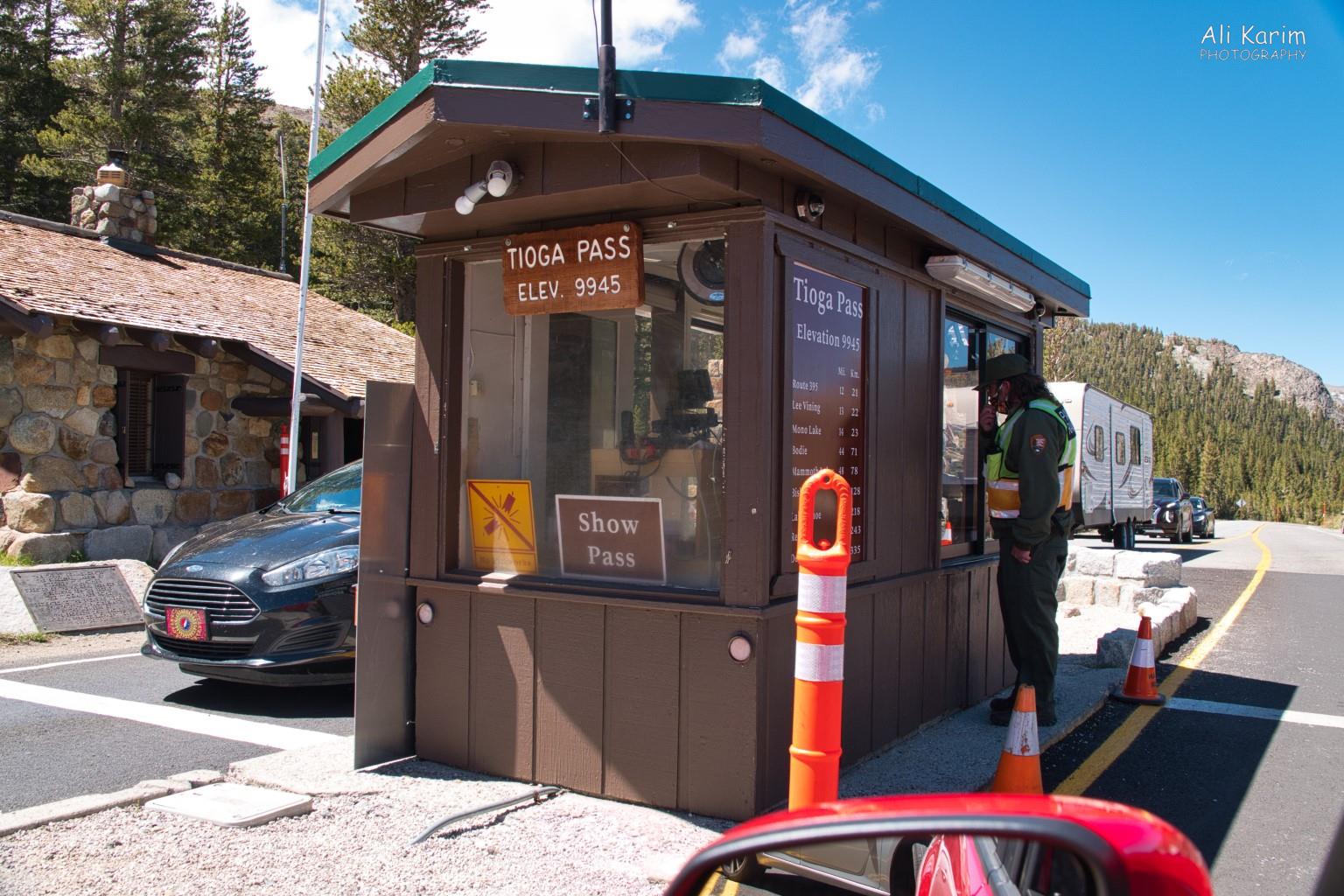 We were out of Yosemite National Park and we were on the other side of the Sierra Nevada Mountains. From here (10,000ft) it was all downhill 🙂 and the weather got warmer.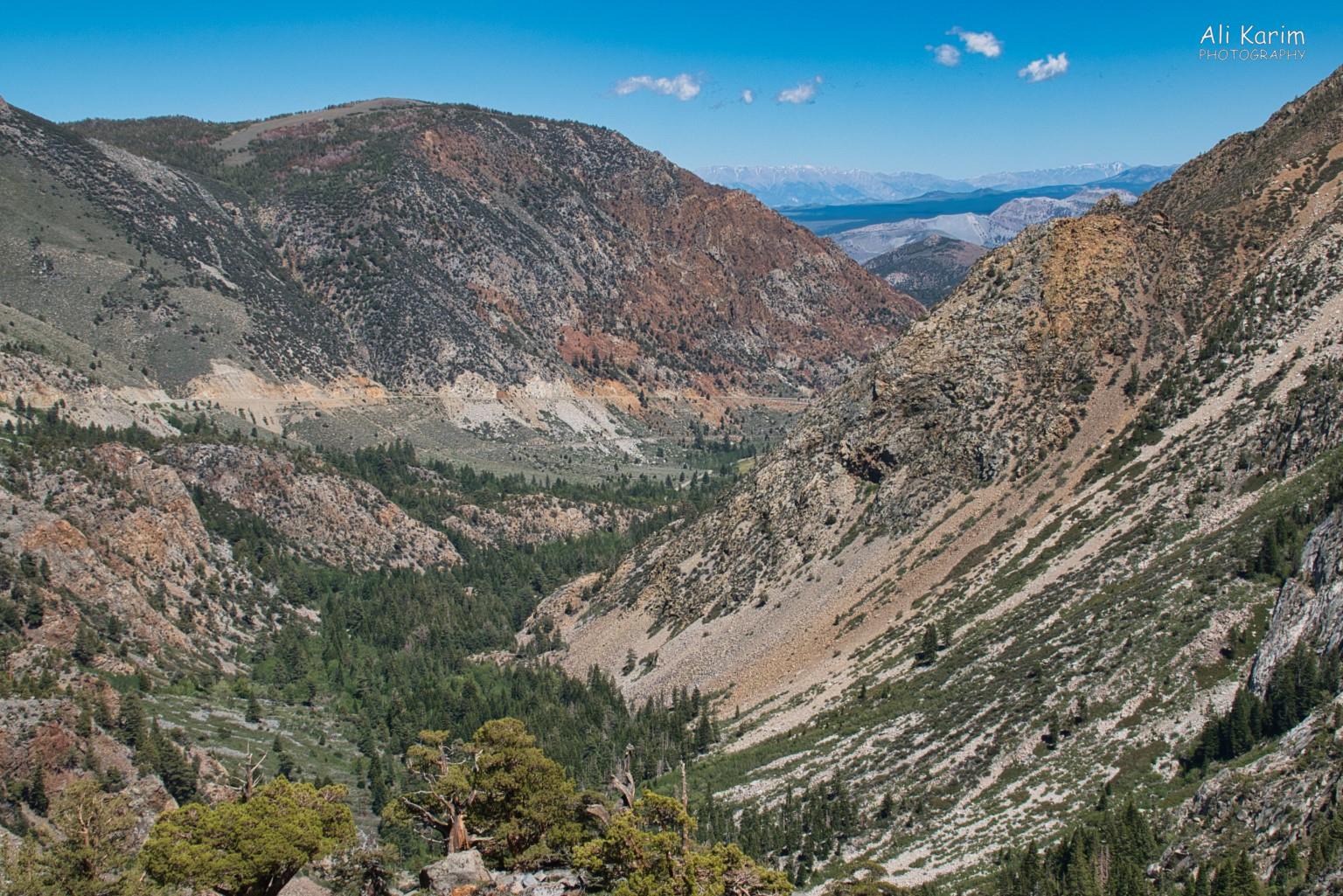 Panoramic view of Tioga Road and landscape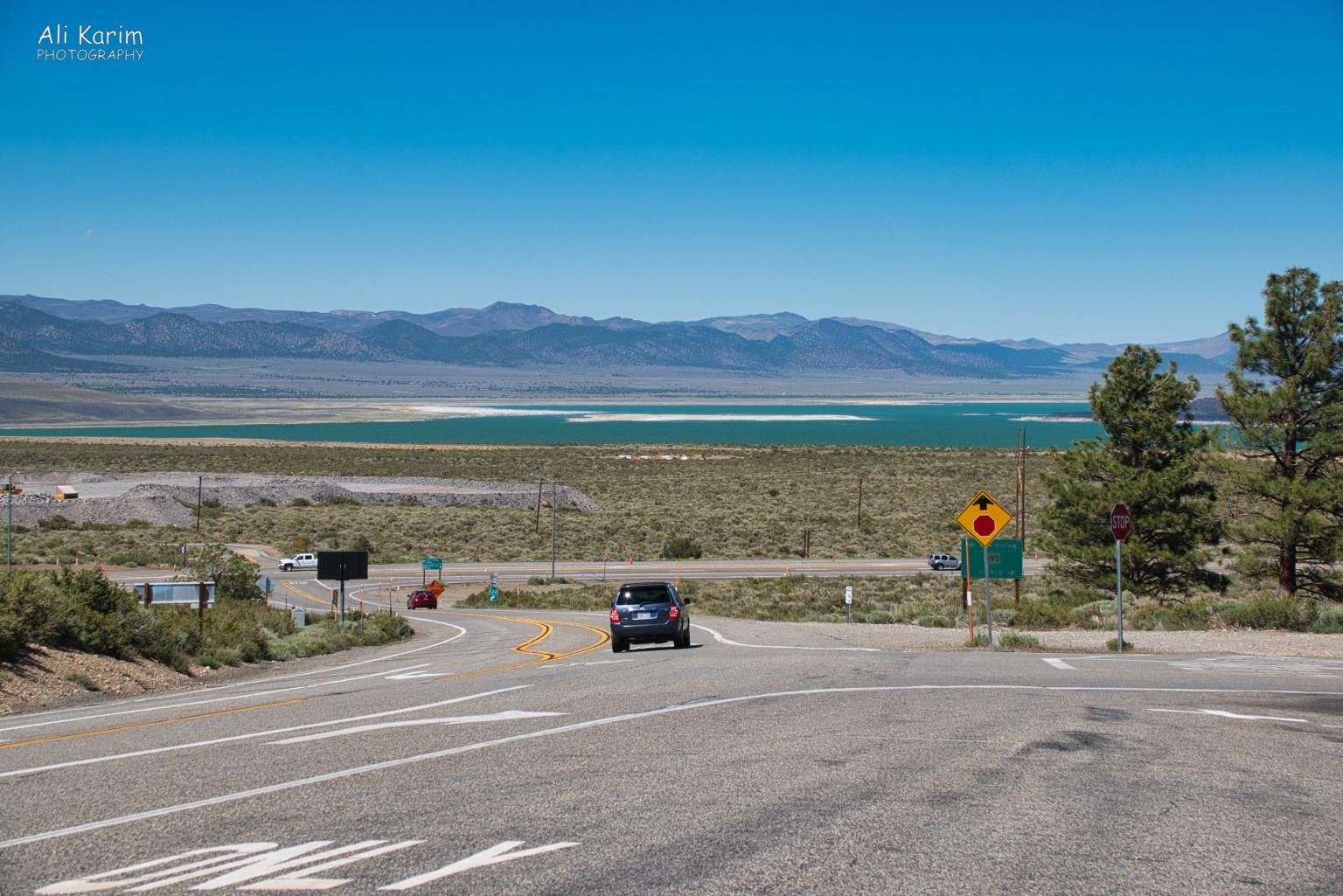 Mono lake is a basin/depression lake, which means here is no exit for the water from the lake; other than evaporation. So over time, this lake has become saltier than the sea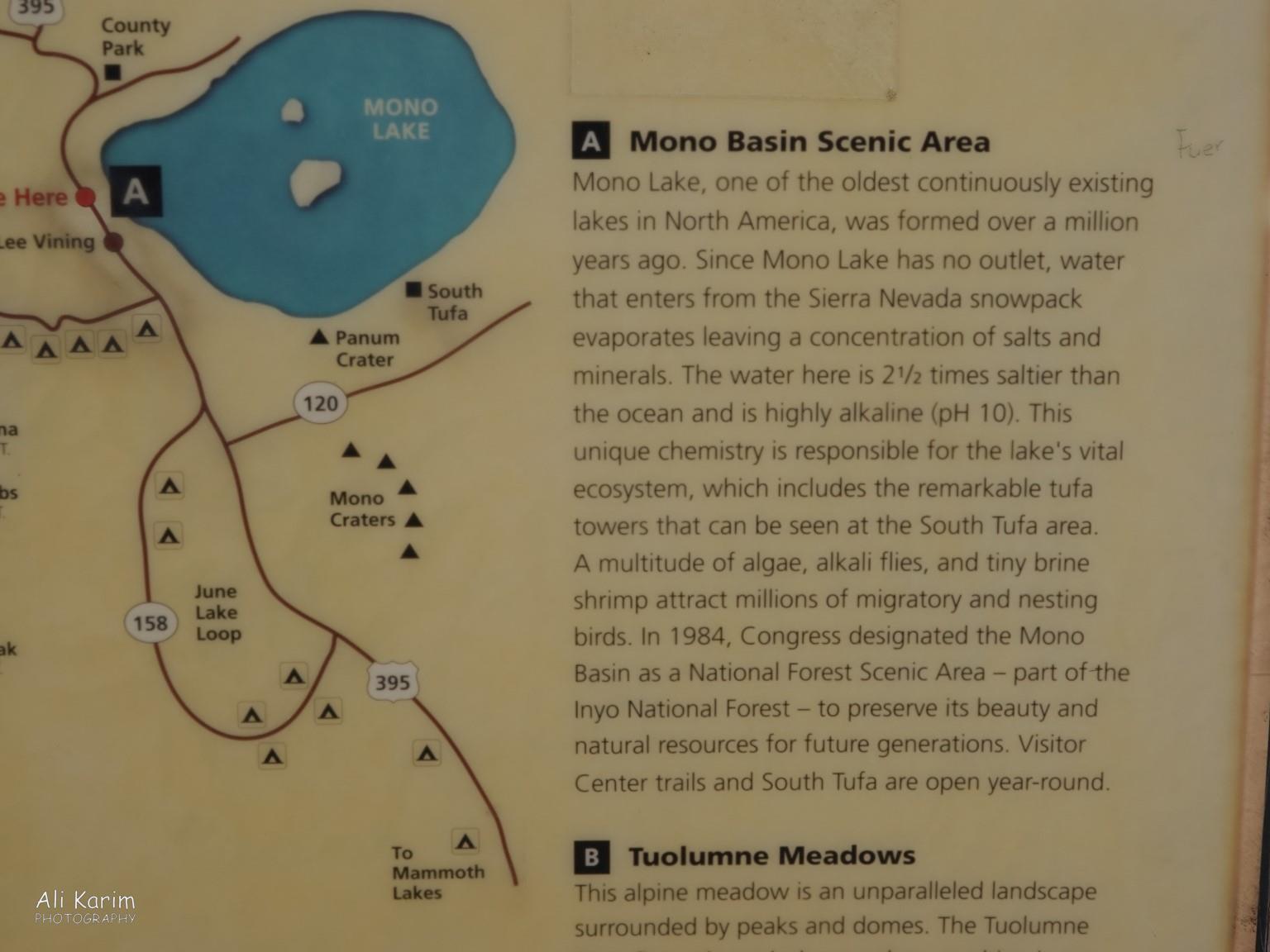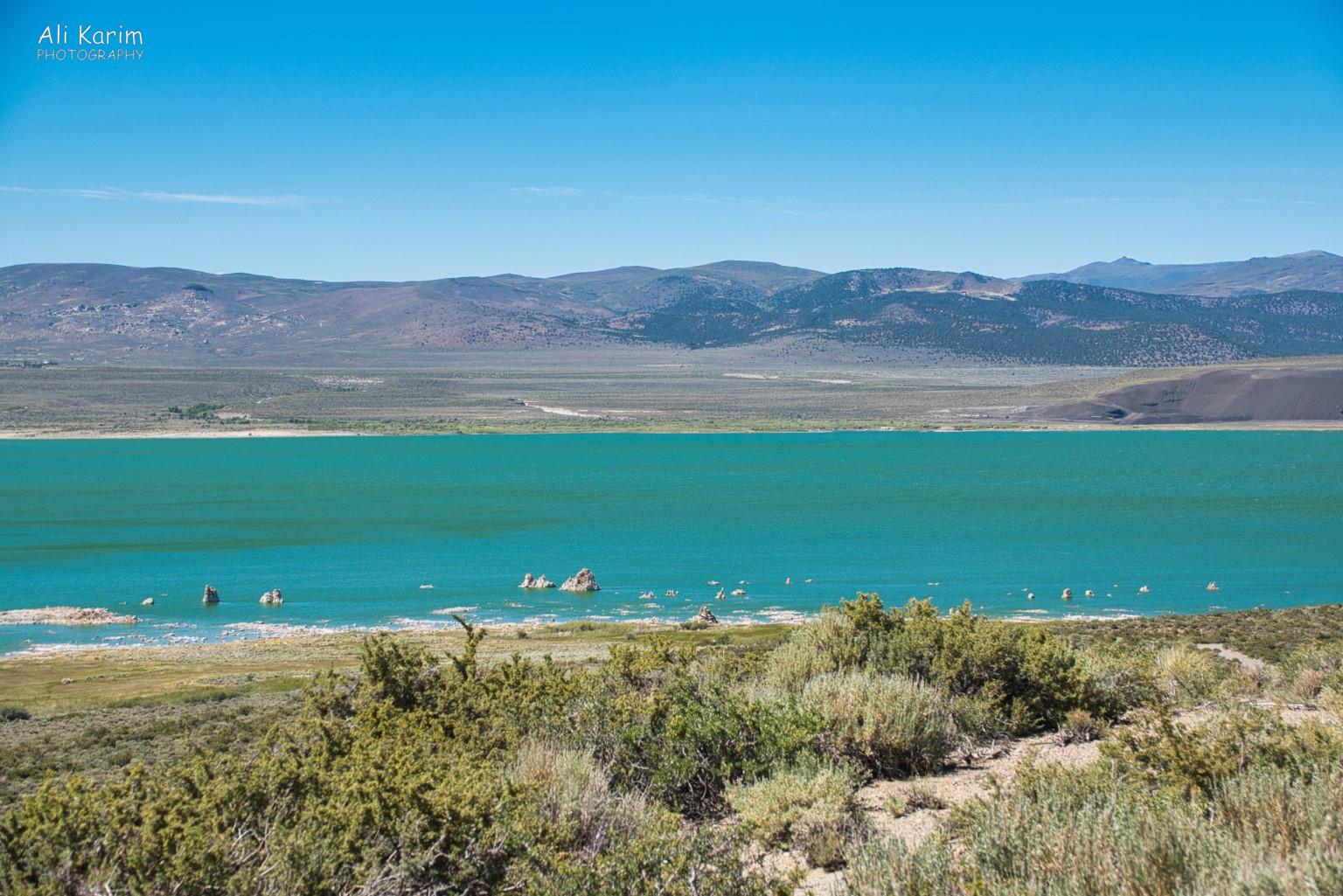 Mono lake is fed by glacial meltwater from the Sierra Nevada mountains and from rainwaters in the surrounding hills that soak into the ground and flow underground (dissolving Calcium and other minerals) and then rise up at the basin to form fresh water springs into the existing lake; so feeding it. The calcium bonds to carbonates in the lake to form calcium carbonate towers called tufa's. Never knew such a place existed in the US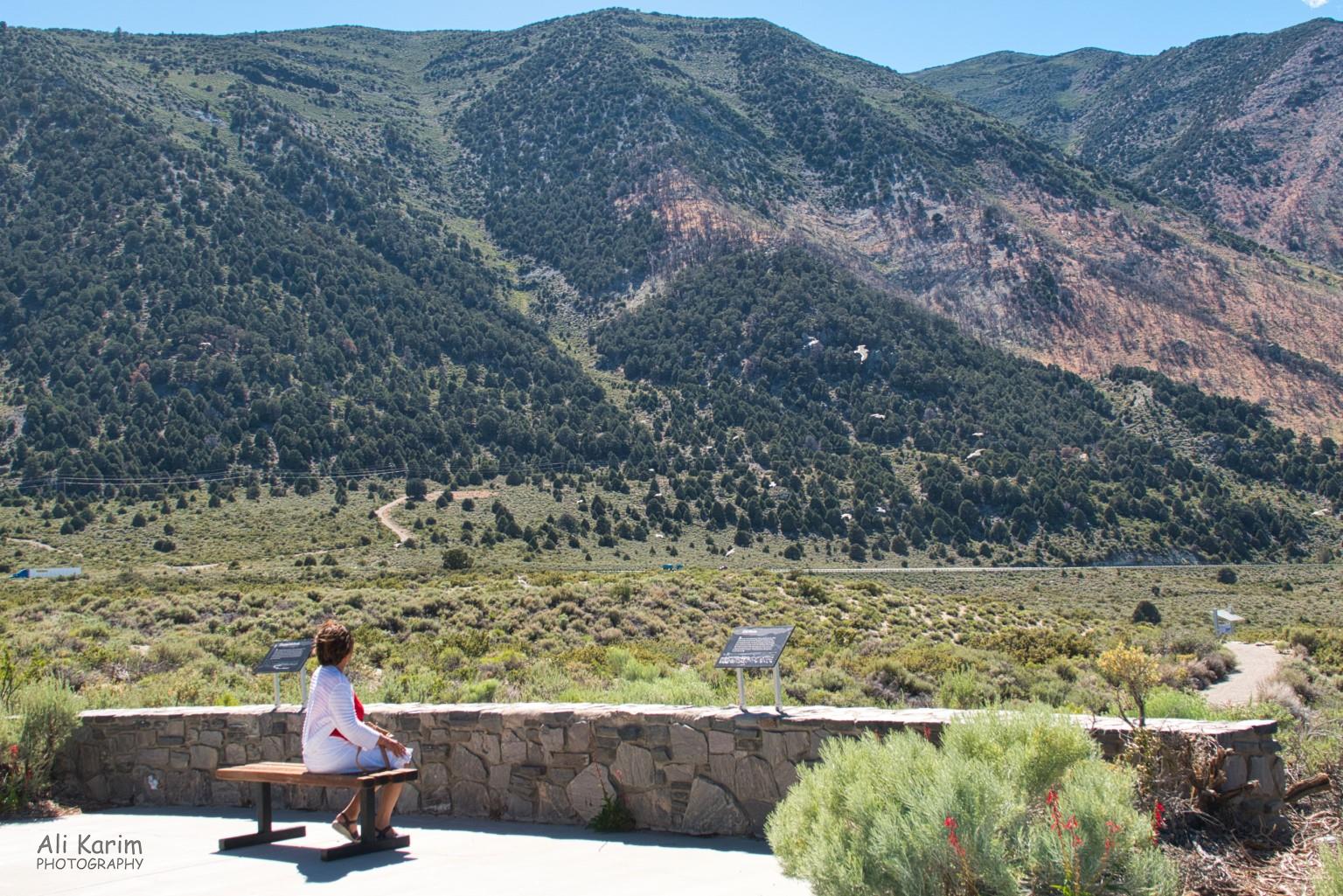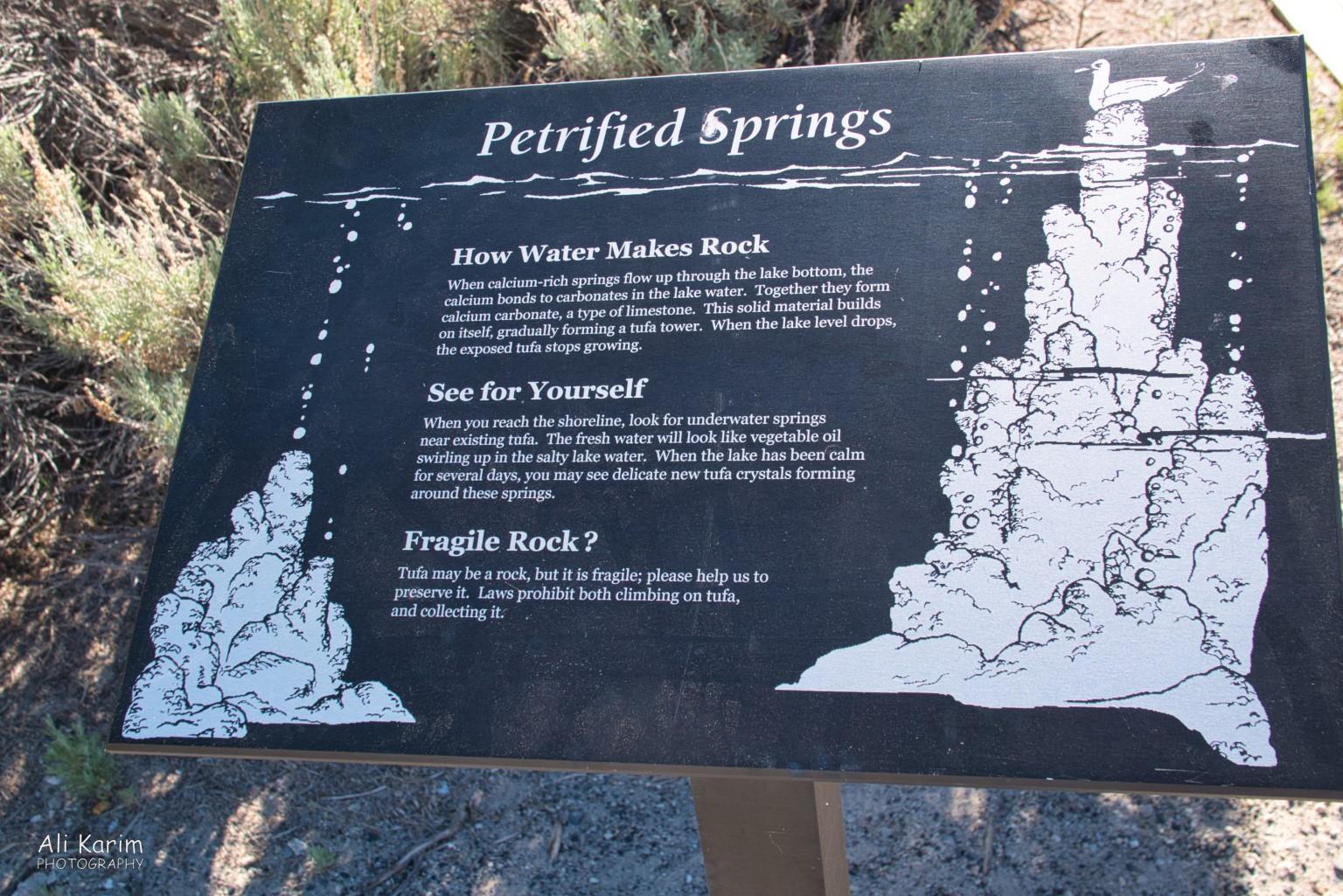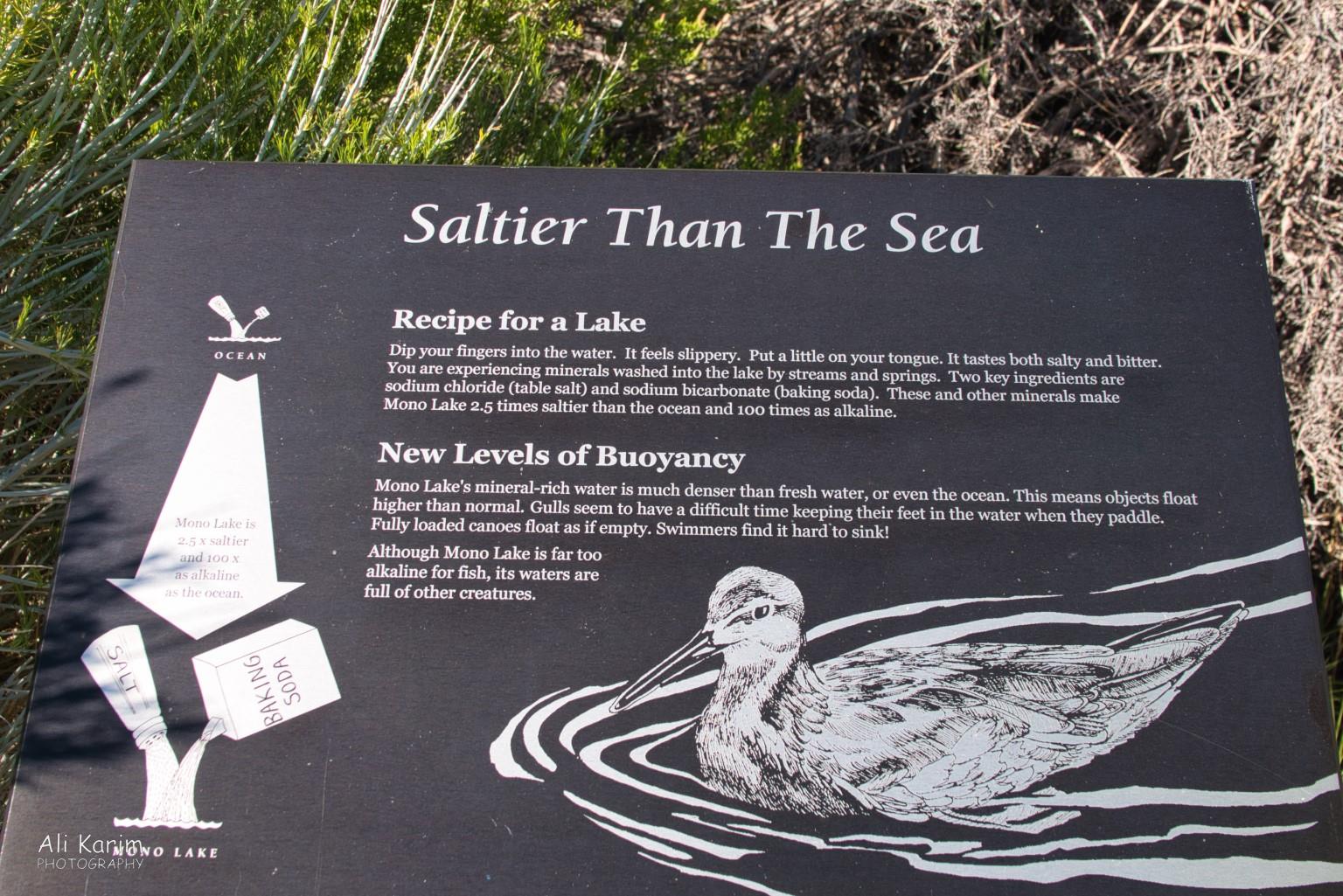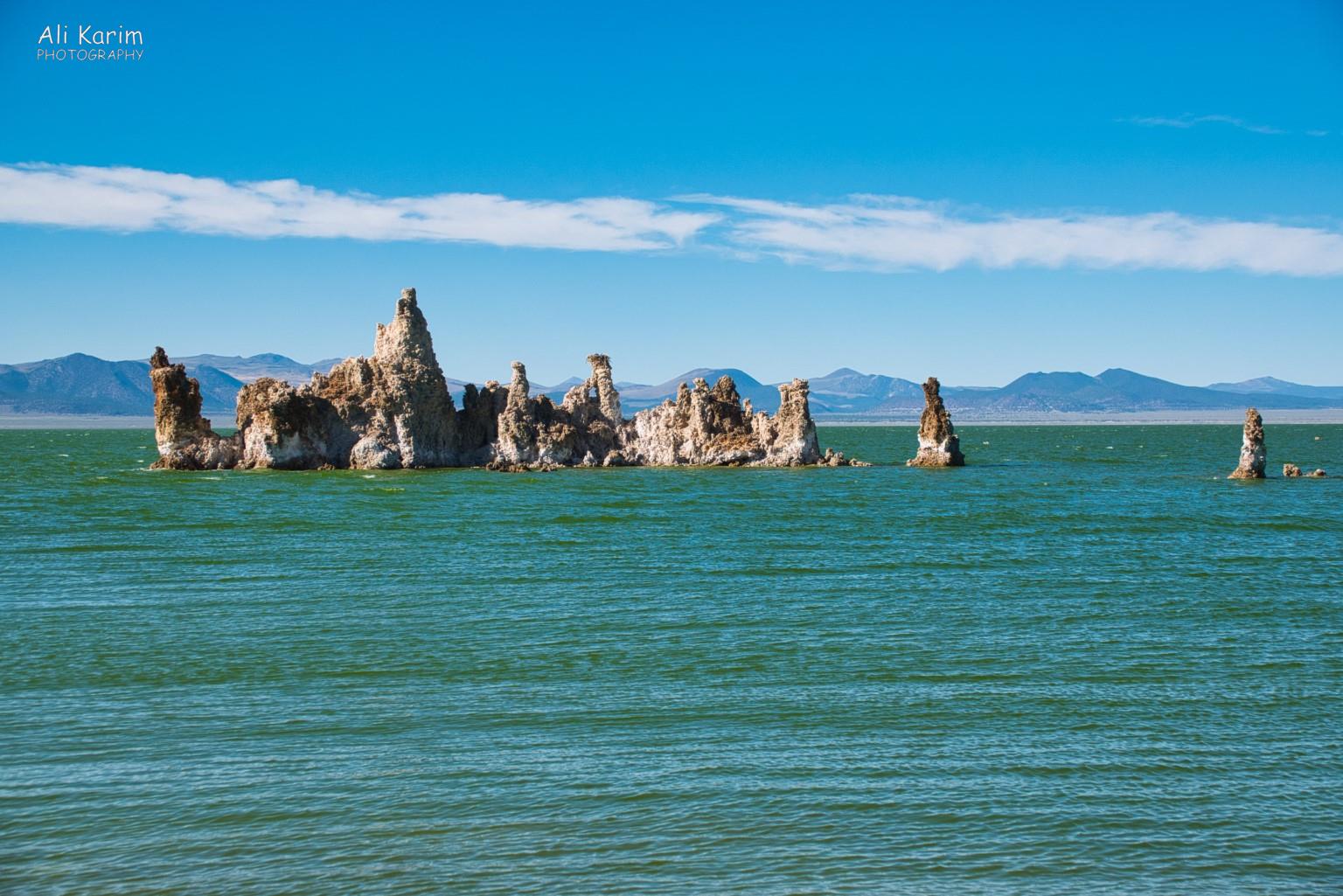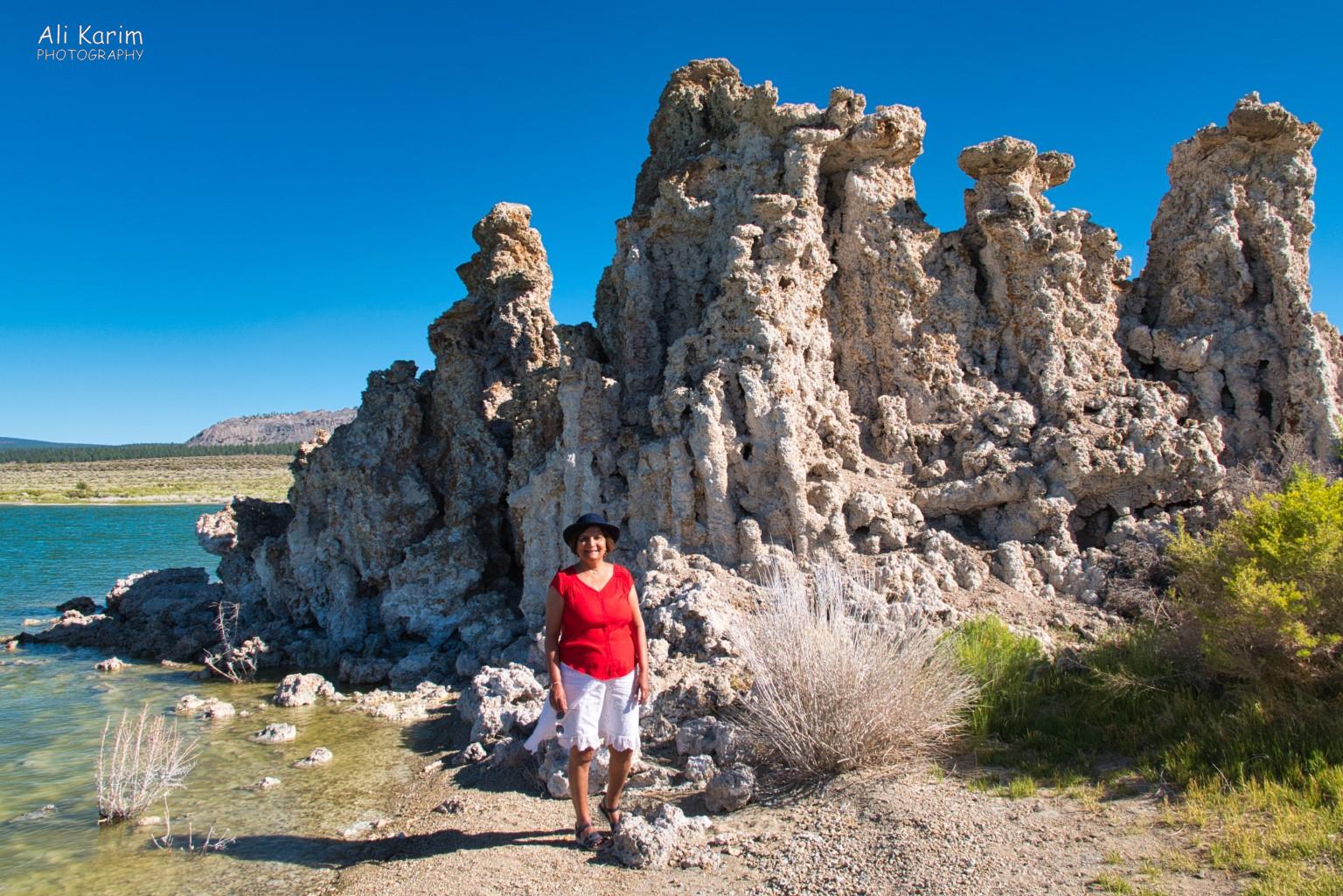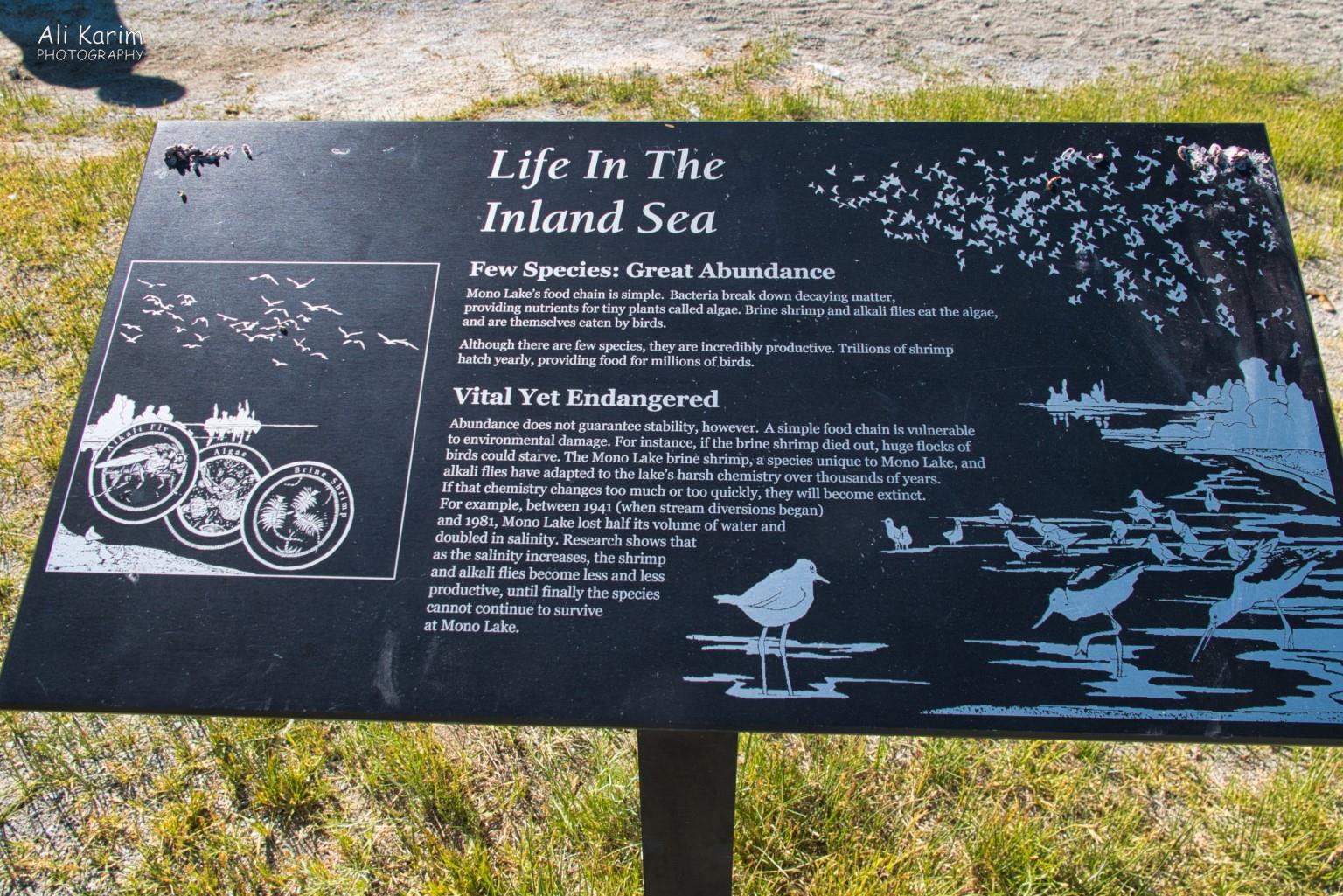 Mono Lake video

After this very interesting stop, we drove south on highway 395 towards Death Valley National Park. Plan was to drive to Mammoth Lakes town and stay overnight before continuing to Death Valley. We arrived at Mammoth Lake (at the edge of the Mammoth Mountain Ski Area) and searched online for decent hotels; we found multiple hotels but they were all closed due to Covid restrictions in the town/municipality. Again, so much for us assuming we would easily find accommodations wherever we went 🙁 ; poor planning on our part.
We researched for hotels further south along Hwy 395 along our way to Death Valley and booked online a Best Western hotel in a town called Bishop, about 25 miles south; one of the few places that were open 🙂 but expensive 🙁 . So we drove to Bishop, spent the night there, and next day, after a nice breakfast at Eric Shat's Bakery, an old school type European bakery; we continued driving south on 395, 136 and 190 towards Death Valley. We also decided to book hotels in advance as we did not want to be stuck again. Plan was to drive through Death Valley to its eastern end and stay at Tecopa Hot Springs & visit a Date farm there, before driving back into Death Valley National Park and then exploring Death Valley from there.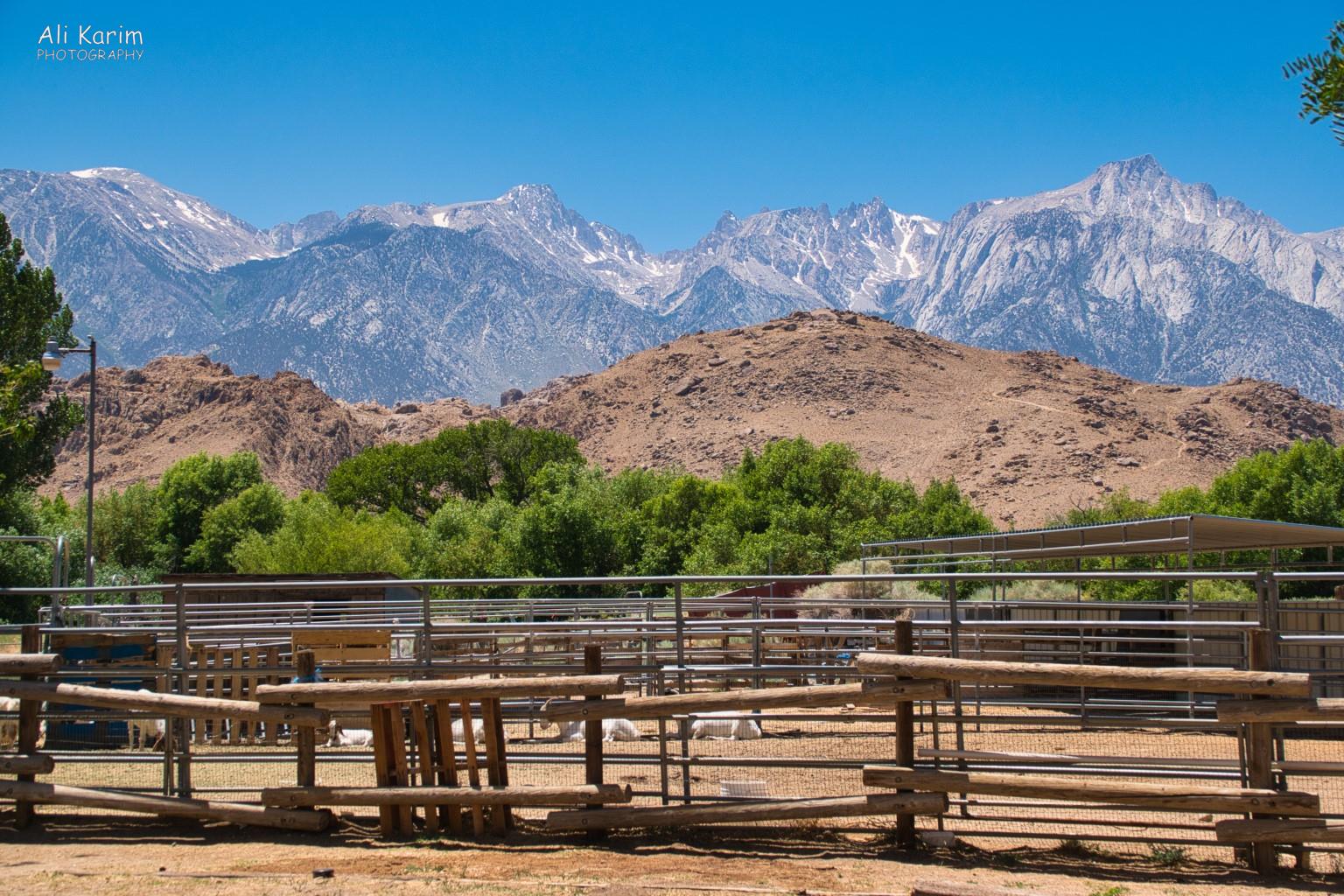 We turned off from Hwy 395 into 136 at Lone Pine and the road became very straight over flat undulating desert landscape with zero population. We saw signs indicating that these were areas of military aircraft flight training for low level flying. As we drove along, we did see fighter jets flying quite low to the ground over the desert around us. We kept driving along the straight road, and there was hardly any traffic in either direction. Suddenly, there was an extremely load noise right above us and a fighter jet from behind passed over us, at very low altitude, following the deserted road. The very sudden, very loud noise right above us scared the living daylights out of us; I had not seen this fighter jet in my rear view mirror. I wonder if the pilot was actually doing a training maneuver or if he/she was simply playing with us.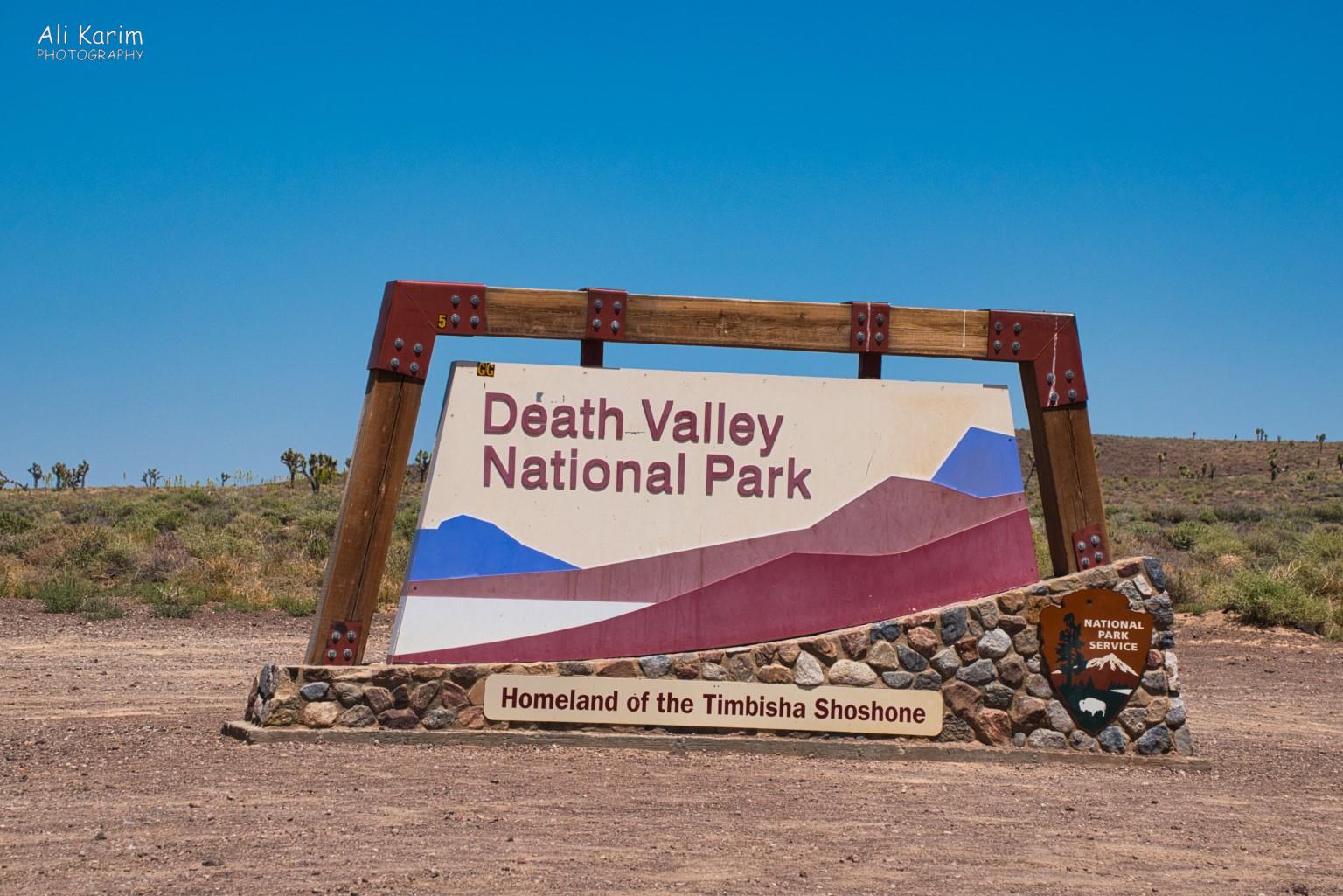 We were in the Mohave desert in which Death Valley National Park is located along with several other national areas (Joshua Tree National Park, Mojave National Preserve and Lake Mead National Recreational Area). This area is huge and mostly deserted, and classified as a rain-shadow desert. It has elevations from 11,000ft (Telescope Peak) to -282 ft (Yes, minus 282ft at Badwater Basin). Some scenes along the way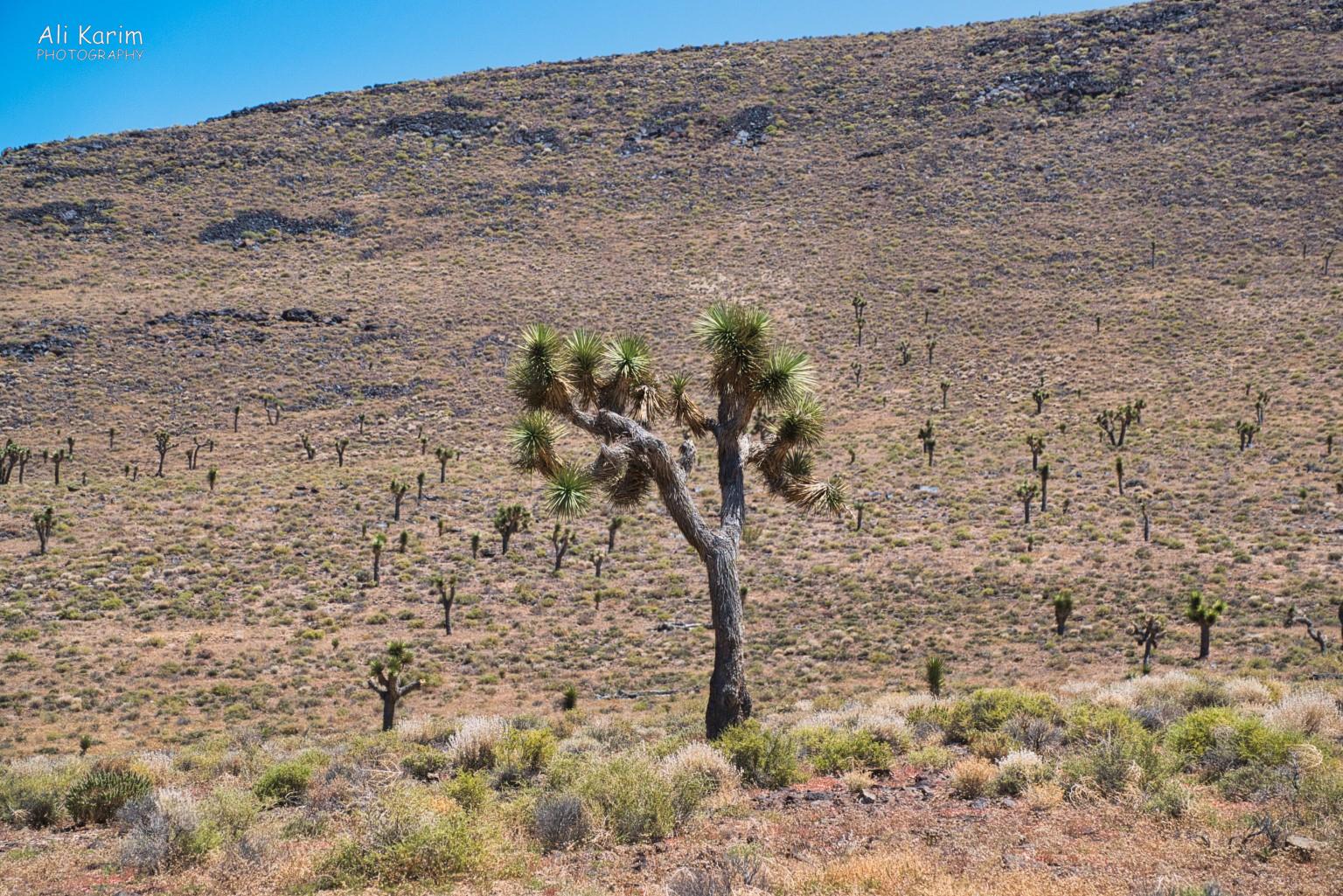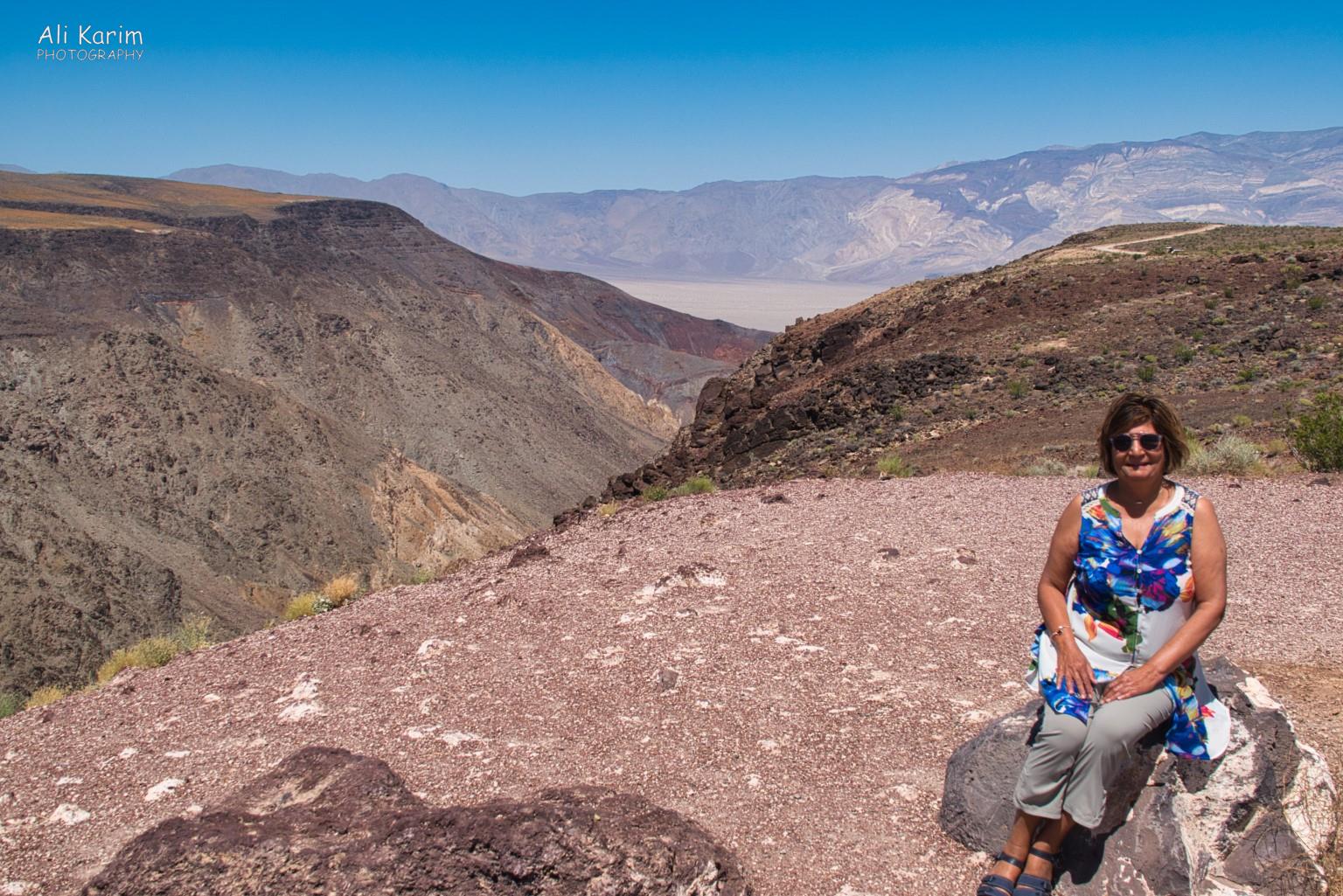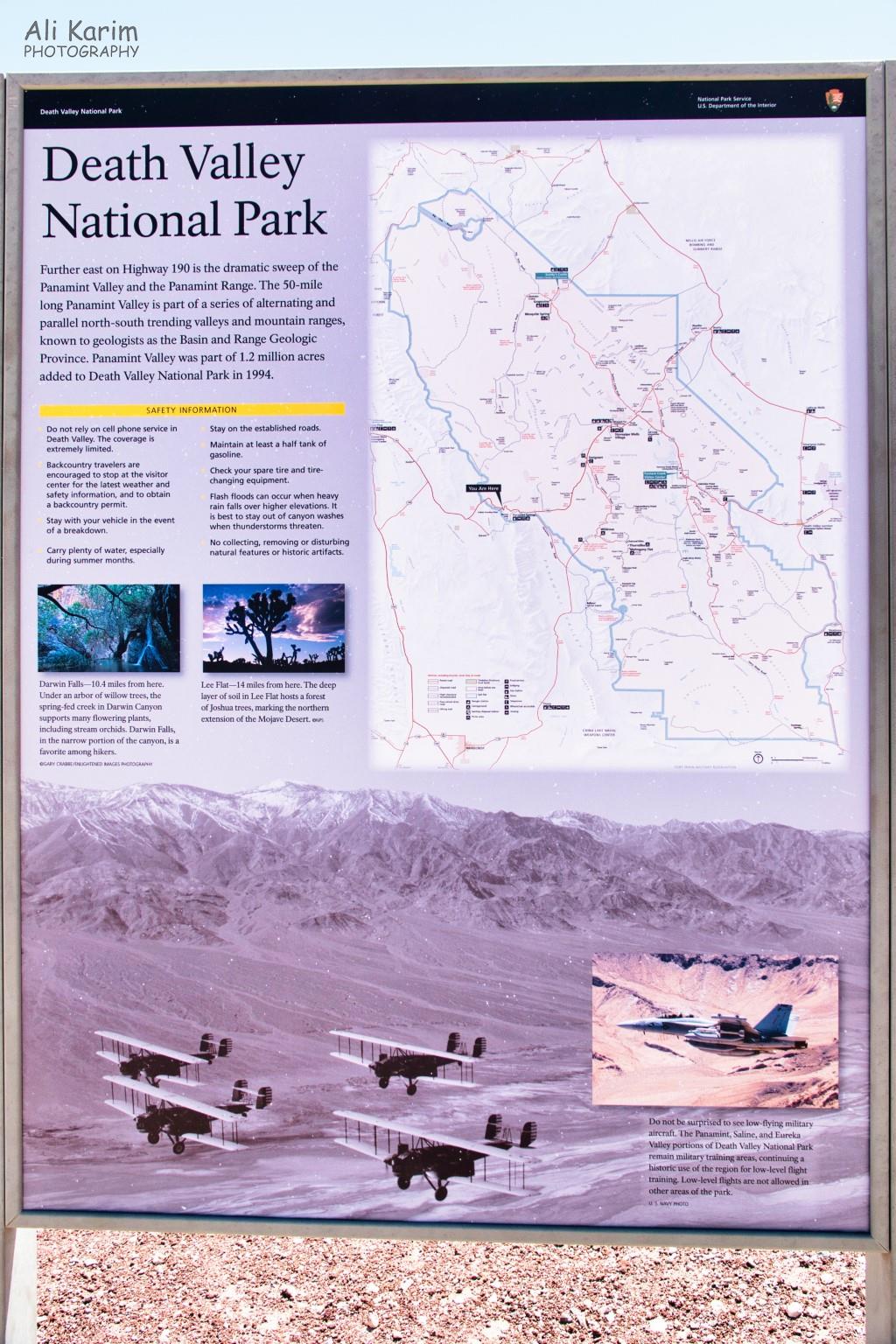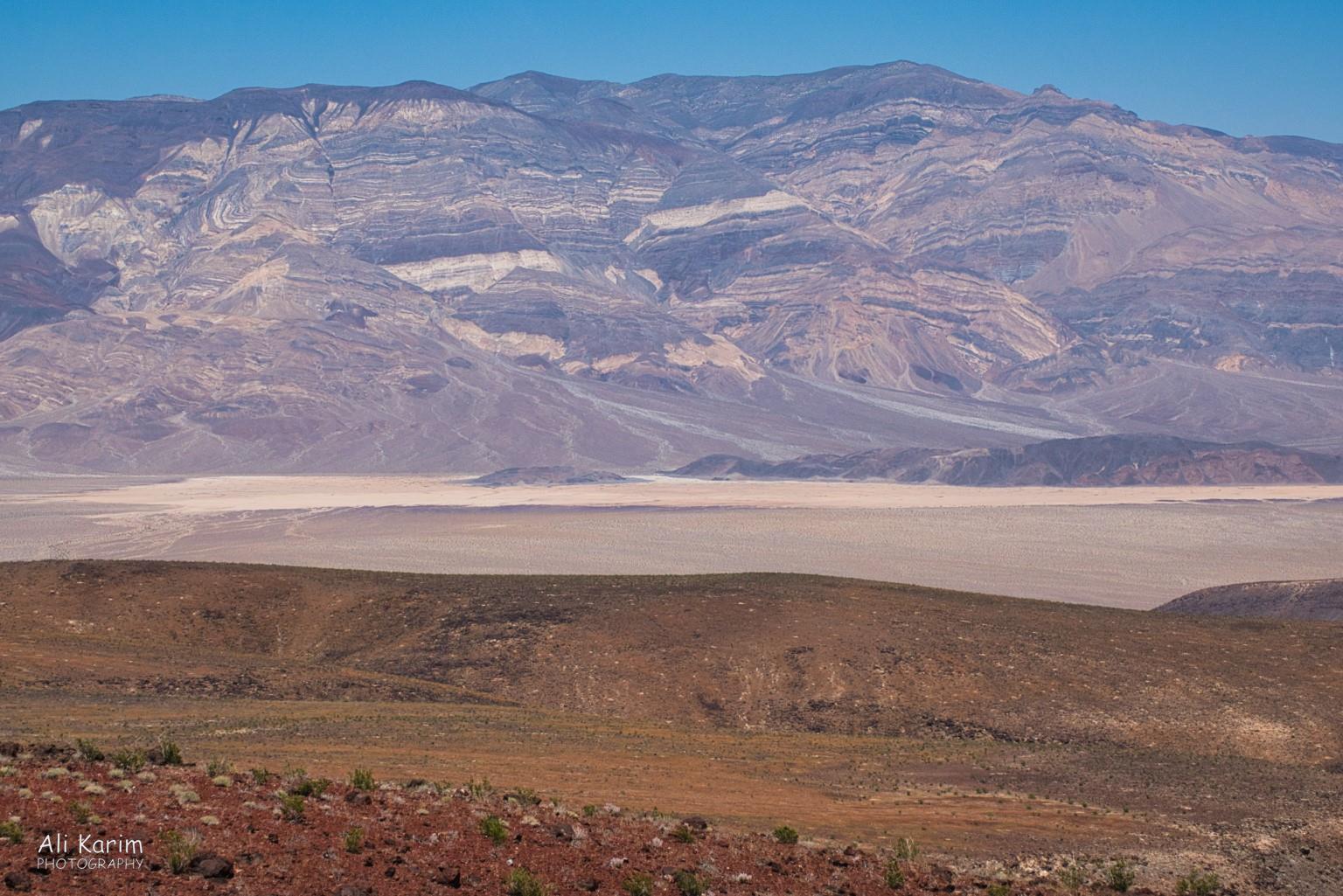 Panoramic views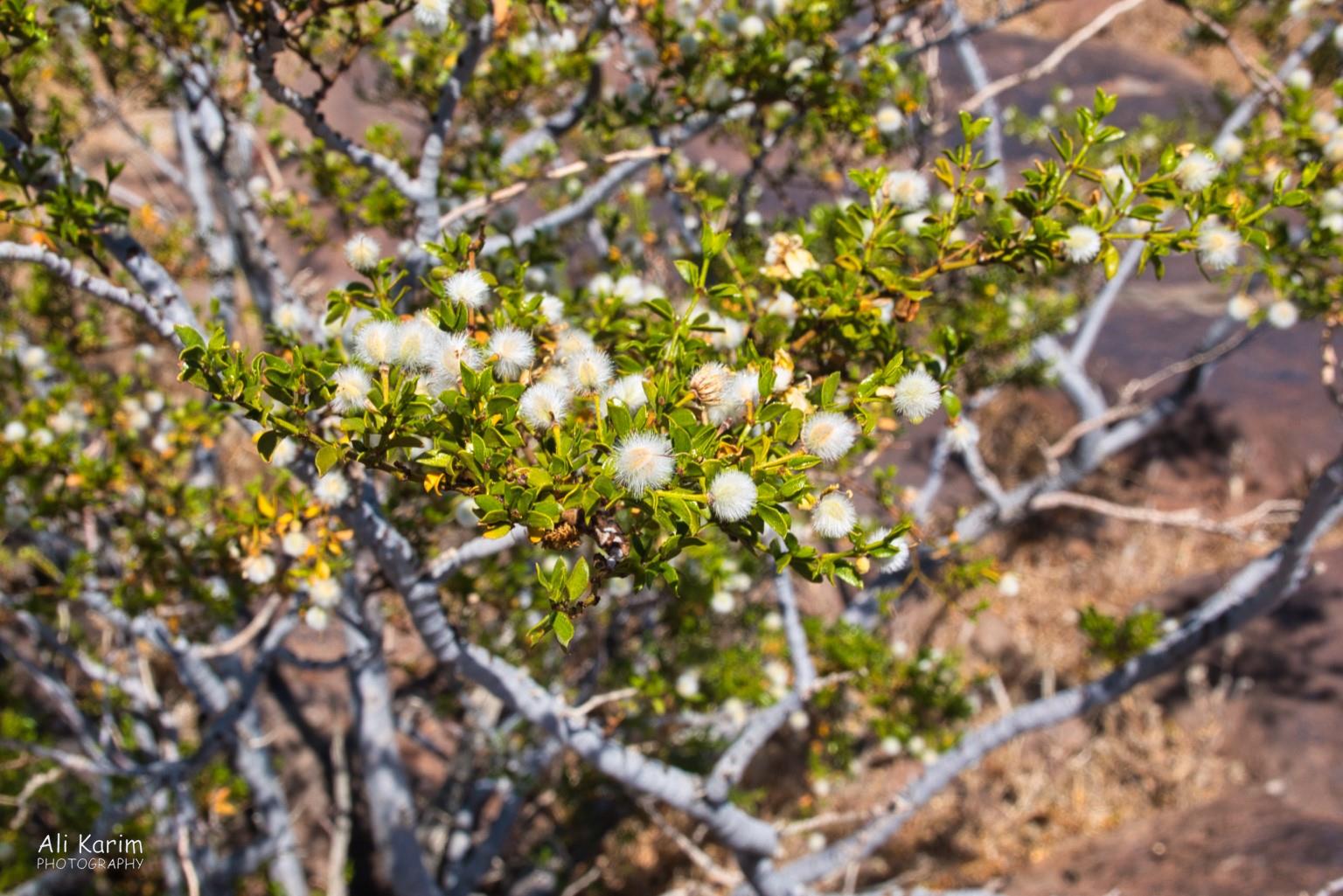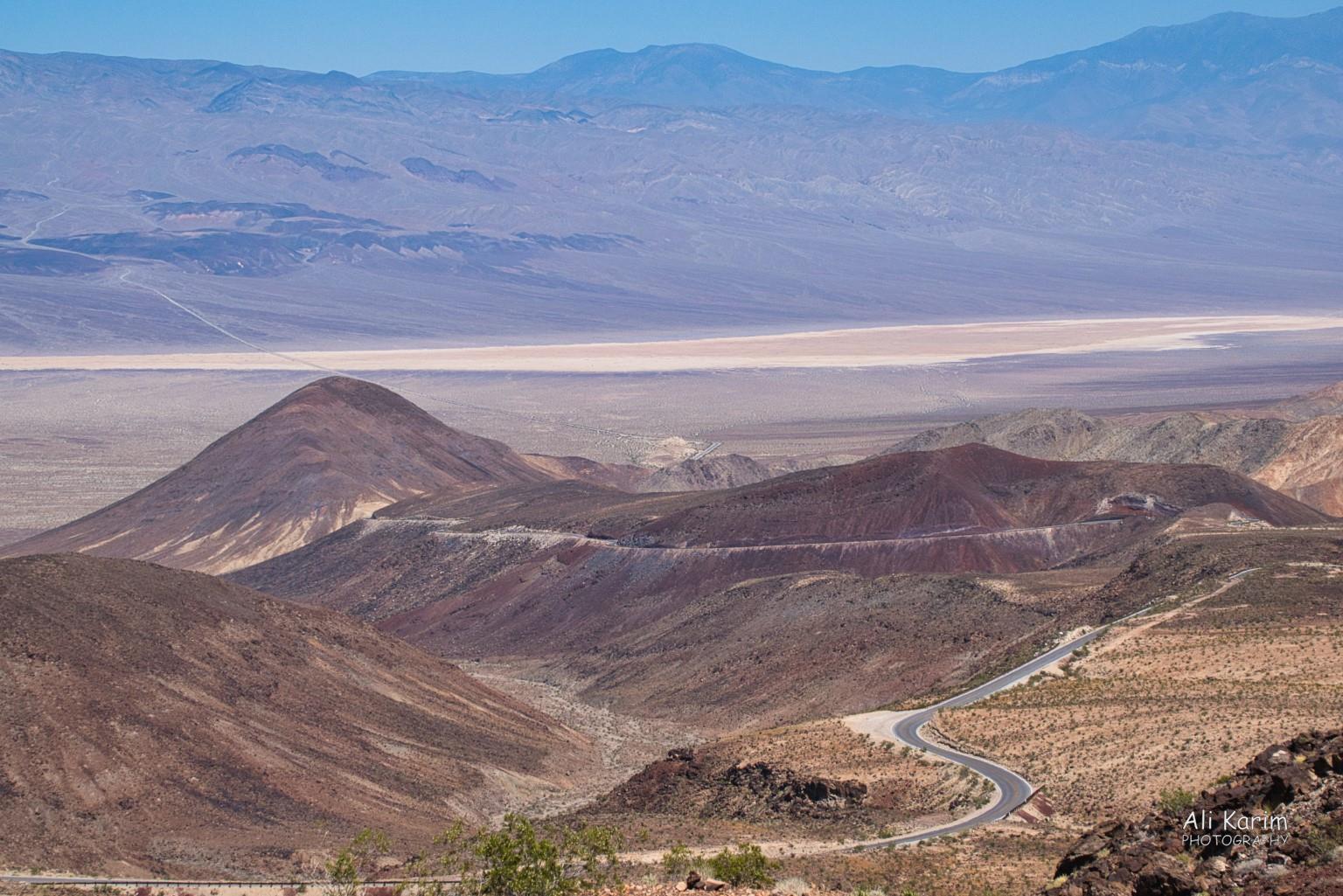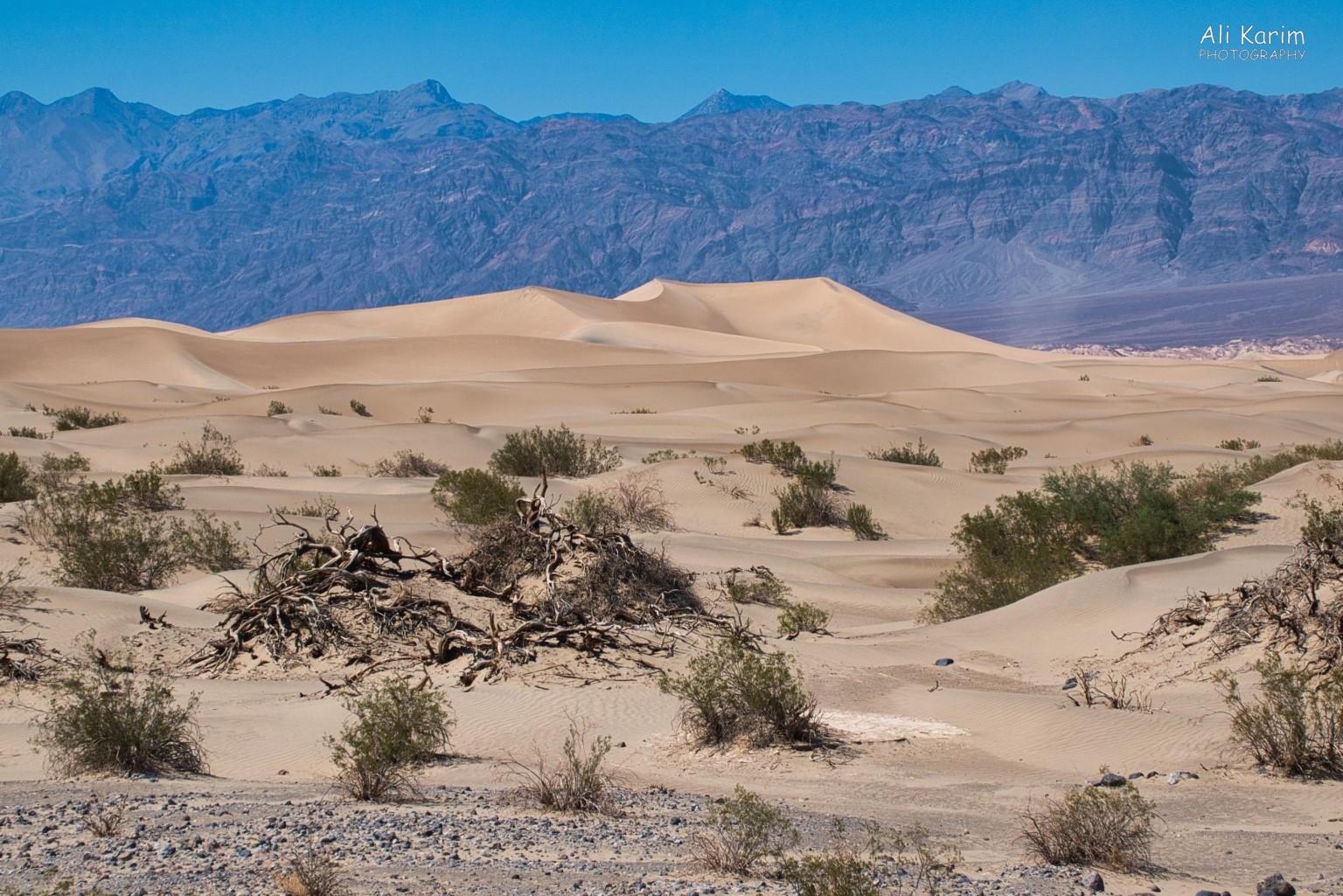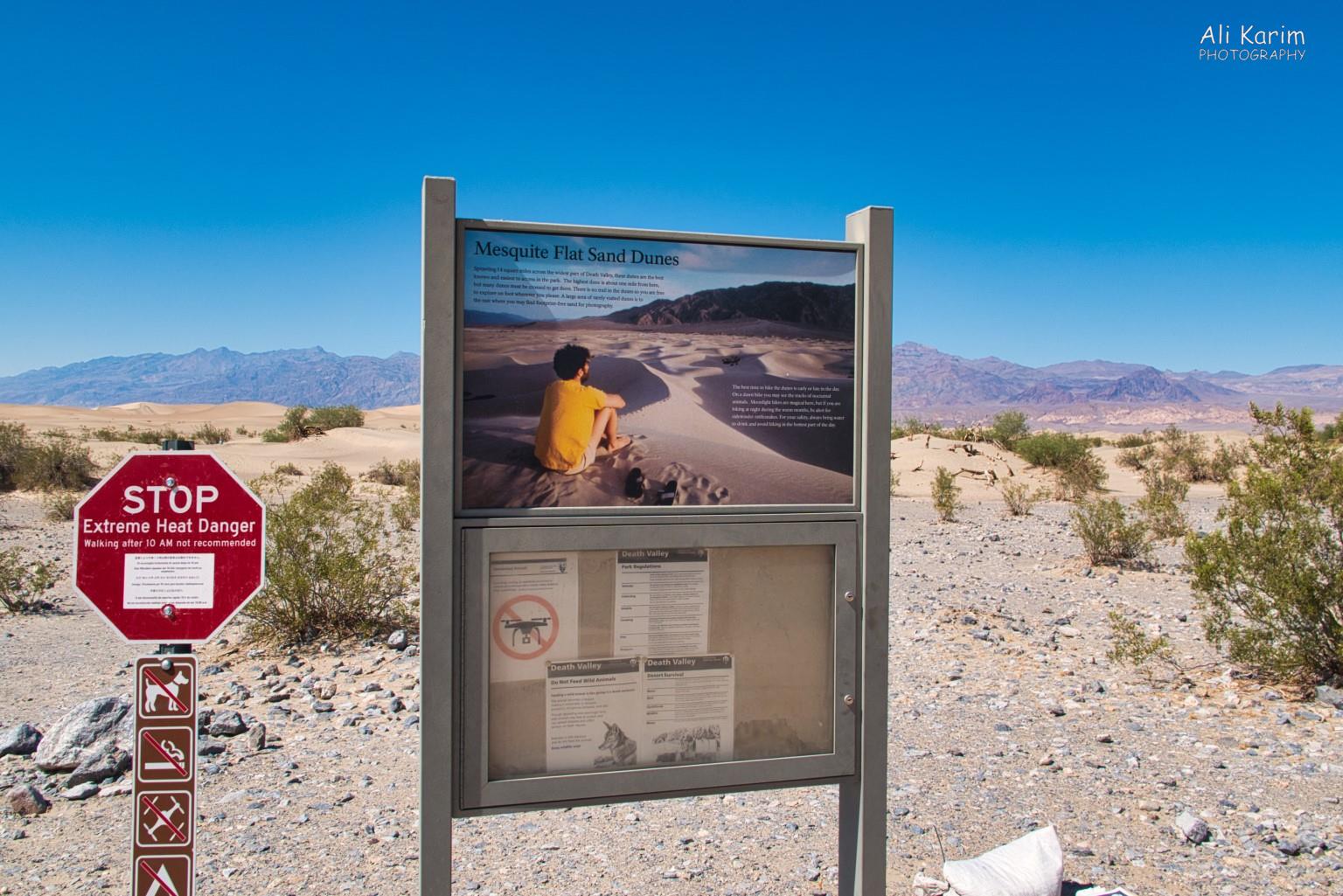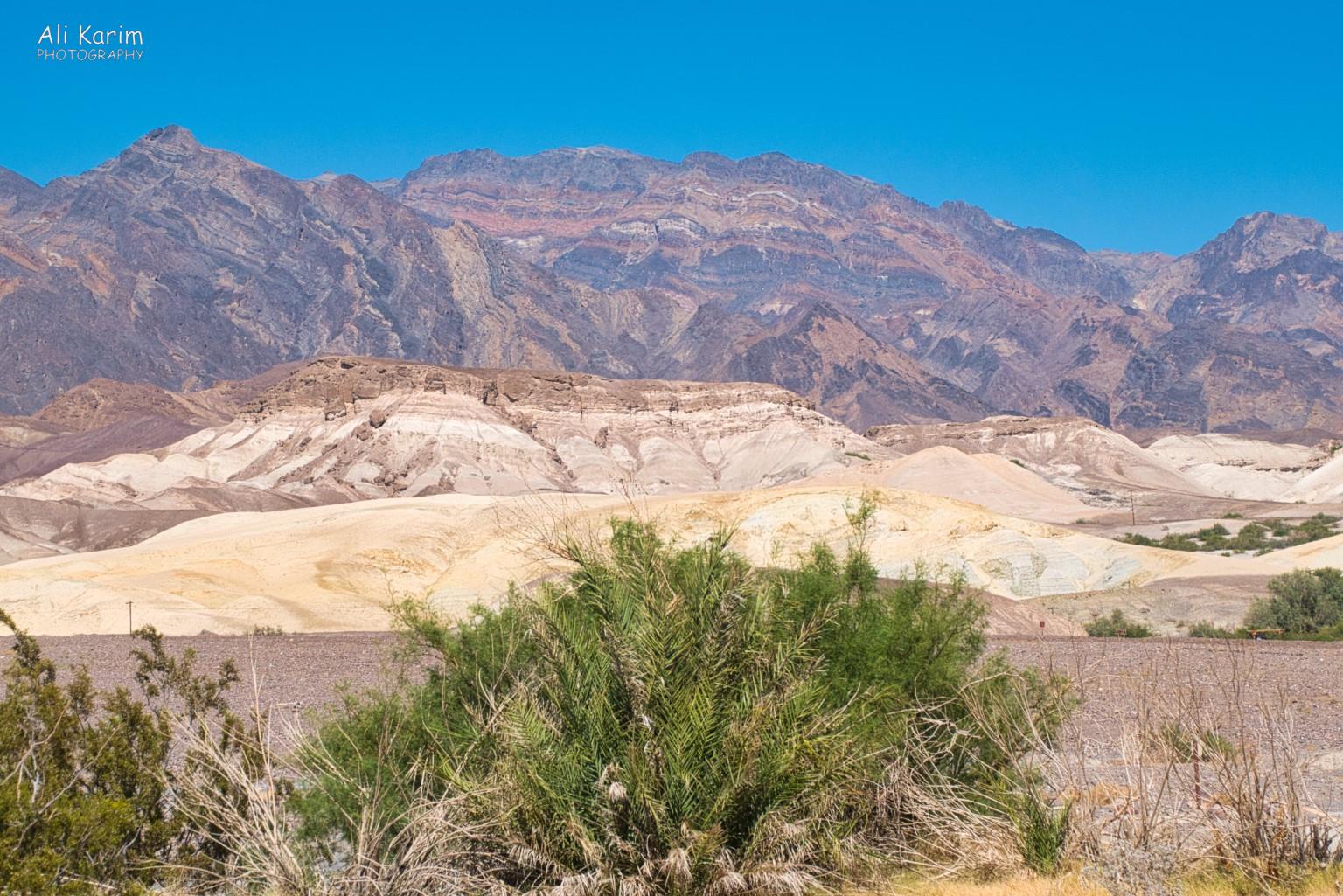 We drove through Death Valley National Park exiting at its eastern boundary, and turned south on Hwy 127 to Shoshone where we stopped for late lunch at the Crowbar Saloon in Shoshone and were served a surprisingly tasty meal of tacos and salad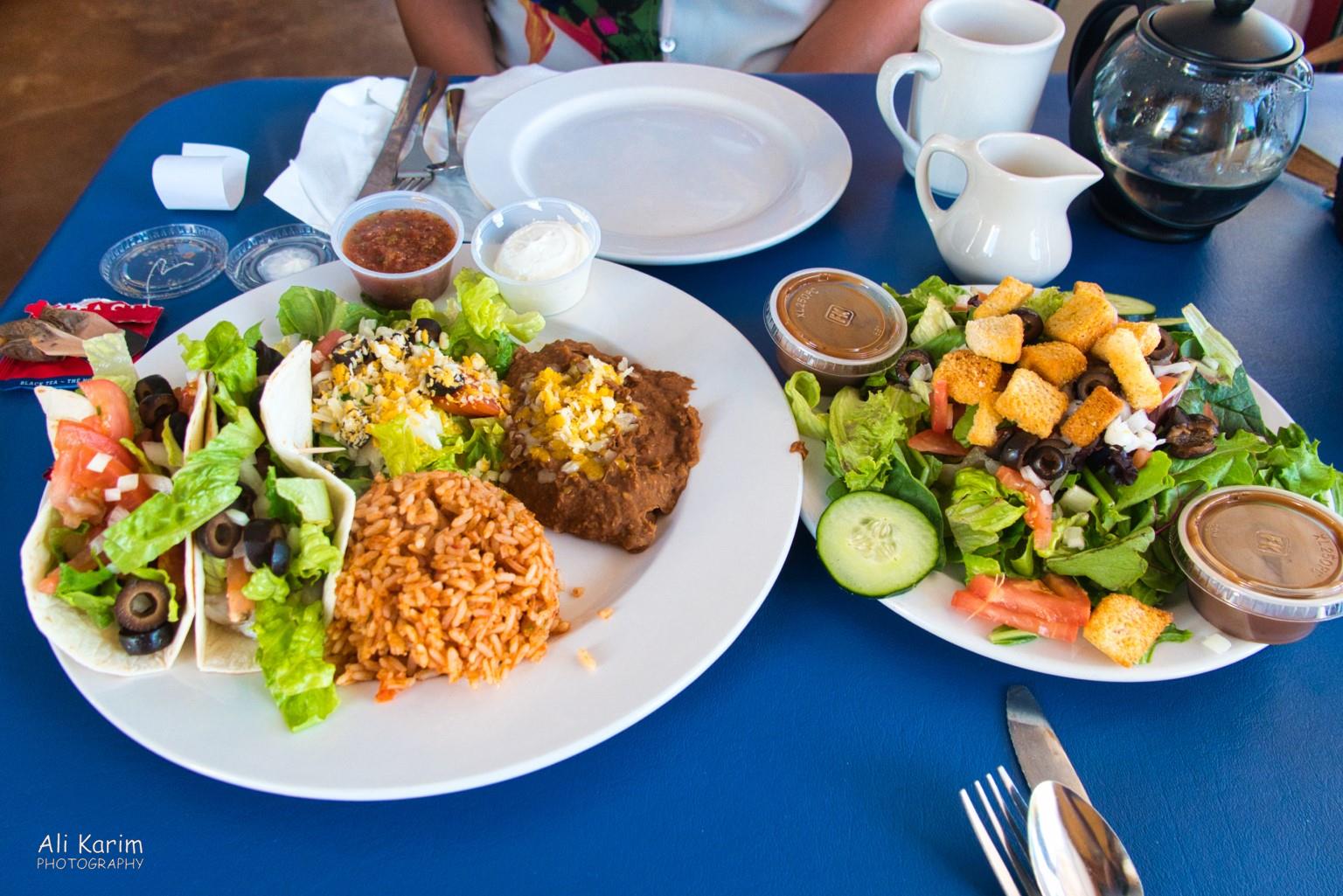 We then drove to the Tecopa Hot Springs Resort where we stayed the night and partook of the natural hot springs baths they have, which were very soothing after a long and eventful drive.
China Ranch and Death Valley proper next.
Trip so far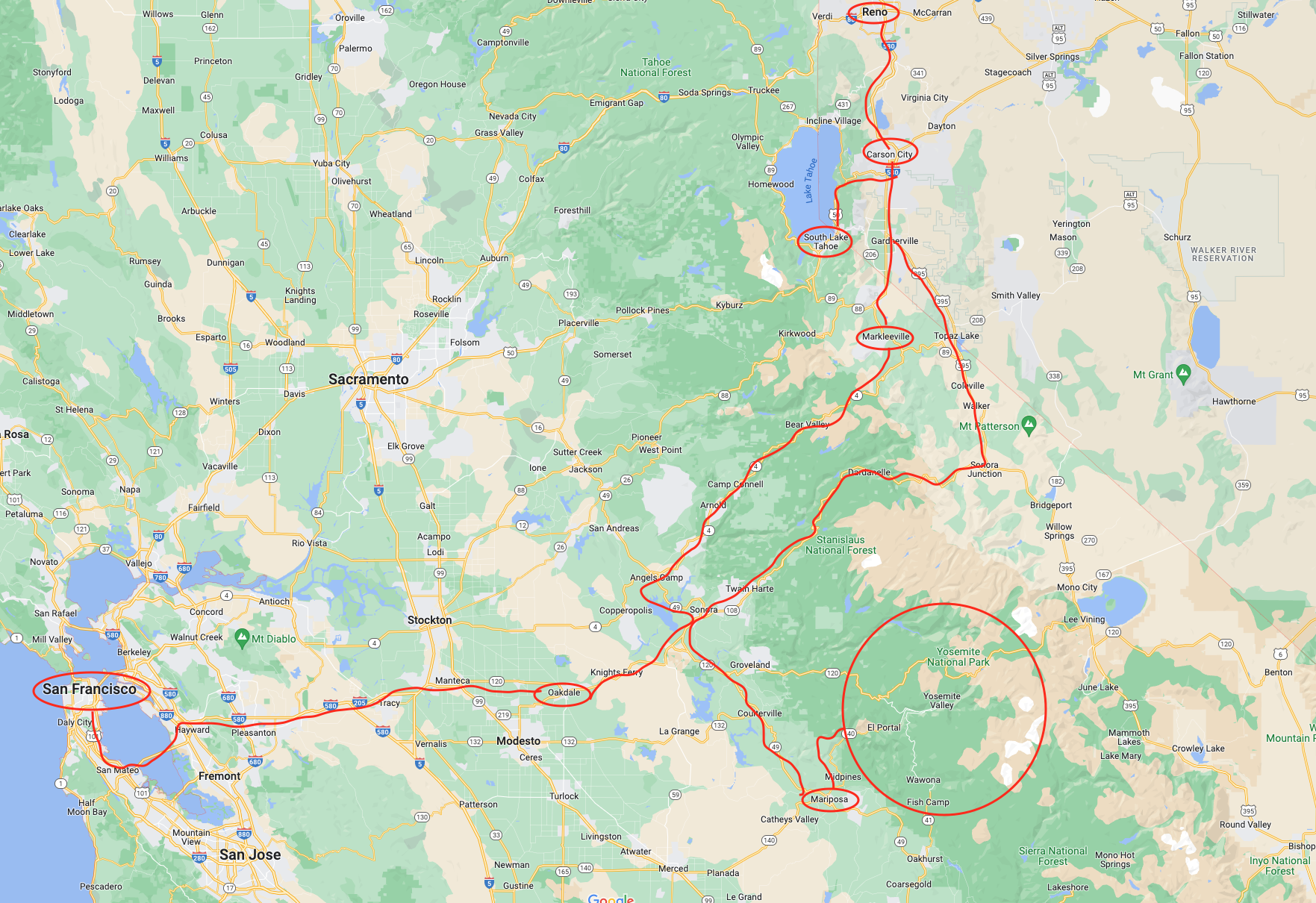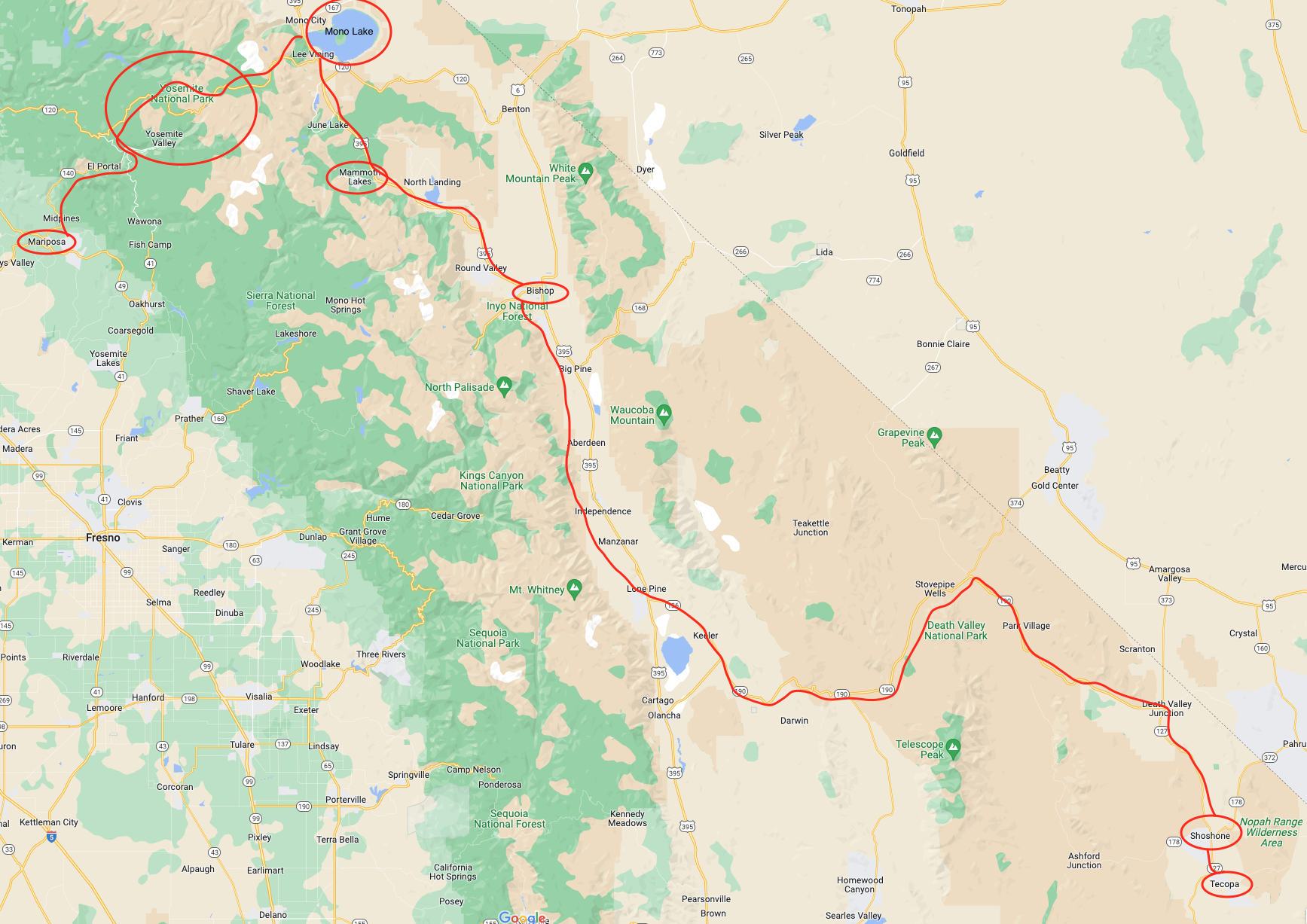 This entry was posted in
North America
,
USA
,
Yosemite & Death Valley