Tripoli Lebanon
After the previous day's drive from Beirut, plan for today was to explore Tripoli. We got up and checked the American Express credit card situation; still no unknown charges, and still no bill presented from Babar restaurant. At this point, we decided to keep monitoring regularly.
We then went off to check out Tripoli. We drove to the old town to the place that was supposed to be a Tourist info office (from Google), to see if we could get info that we could not get in Beirut because the Beirut Tourist Info office was closed on Friday.
Info for Tourists
Govt. offices in Beirut remains closed on Friday.
Followed the GPS to where this place should have been, but instead got to a School that appeared to teach English; so I parked outside and asked a couple of students where the Tourist info office was. They did not understand English :(, but instead took me to the office where a lady inside spoke English, & informed me that it was close by, at the large roundabout.
So I walked there, while Dilshad stayed in the car as we had parked in front of a parking meter, but had not put in any coins, and there was a lot of traffic on the roads. I found the Tourist office, but it was closed. There was a guy nearby, who realized what I needed and called out to a lady who was walking away, and she walked back, and opened the office; and she spoke some English. I guess they don't get many tourists here. I asked for Tripoli tourist info and the place was quite threadbare of information. I got a few pamphlets, but she had no detailed maps or anything else to offer. Seems like the main attraction of Tripoli was its old souks (markets), located in a dense area in the center of the old town; perfect for us 🙂
Since we were heading to Qadisha Valley next, I asked her where we should stay, and she recommended Bauhaus hotel, and gave me a number to call Tony, the owner. She said it should cost $50 per night. I asked her where we should park, while we visited the Souk, and she told me to park right in front of her office, in the large roundabout.
But the place was filled with parked cars; so she told the same guy who had called her for me, to clear one space for me in front of her office, which she said would be safe while we checked out the area. The man who had called her for me was taking care of parking in this area, and looking after the cars. So I walked back to our parked car nearby, after stopping at an ATM nearby. When I got to the car, there was a parking ticket attendant who was talking to Dilshad in the car. Apparently, he had told her that we were parked in front of a meter that had run out, so technically liable for a ticket; but since the meter was not working, he said it was OK to park there; phew. Dodged another bullet.
We drove over to the roundabout; which was very very busy, and made our way to where the parking attendant was. He saw us and cleared a space for us, and we parked. He gestured for money, and I asked how much, and told him I would pay him upon returning; he was fine with that.
Armed with our local phone GPS and the simple map on the Tripoli tourist info brochure, we made our way towards the old souk areas of Tripoli.
Some images along the way below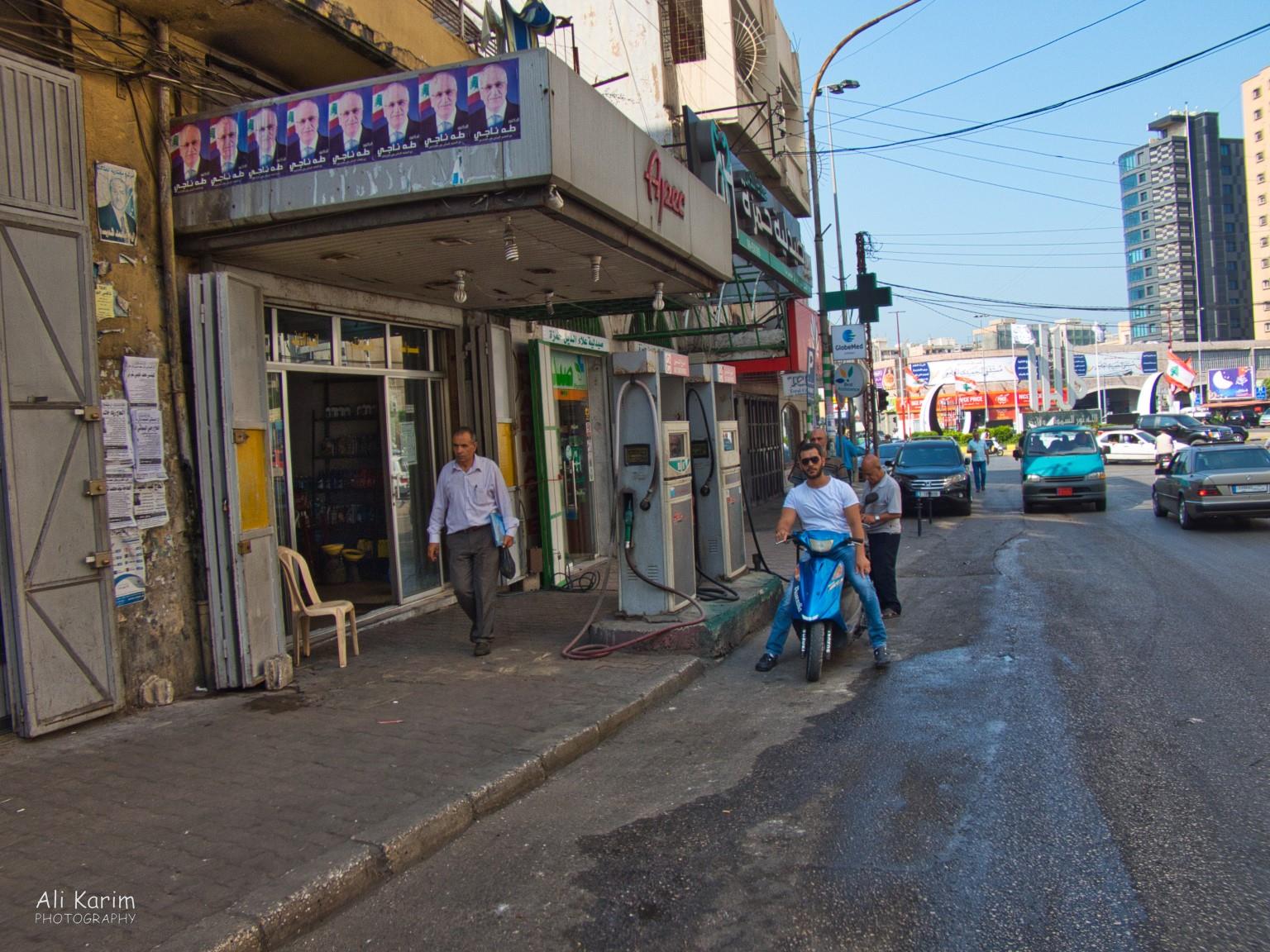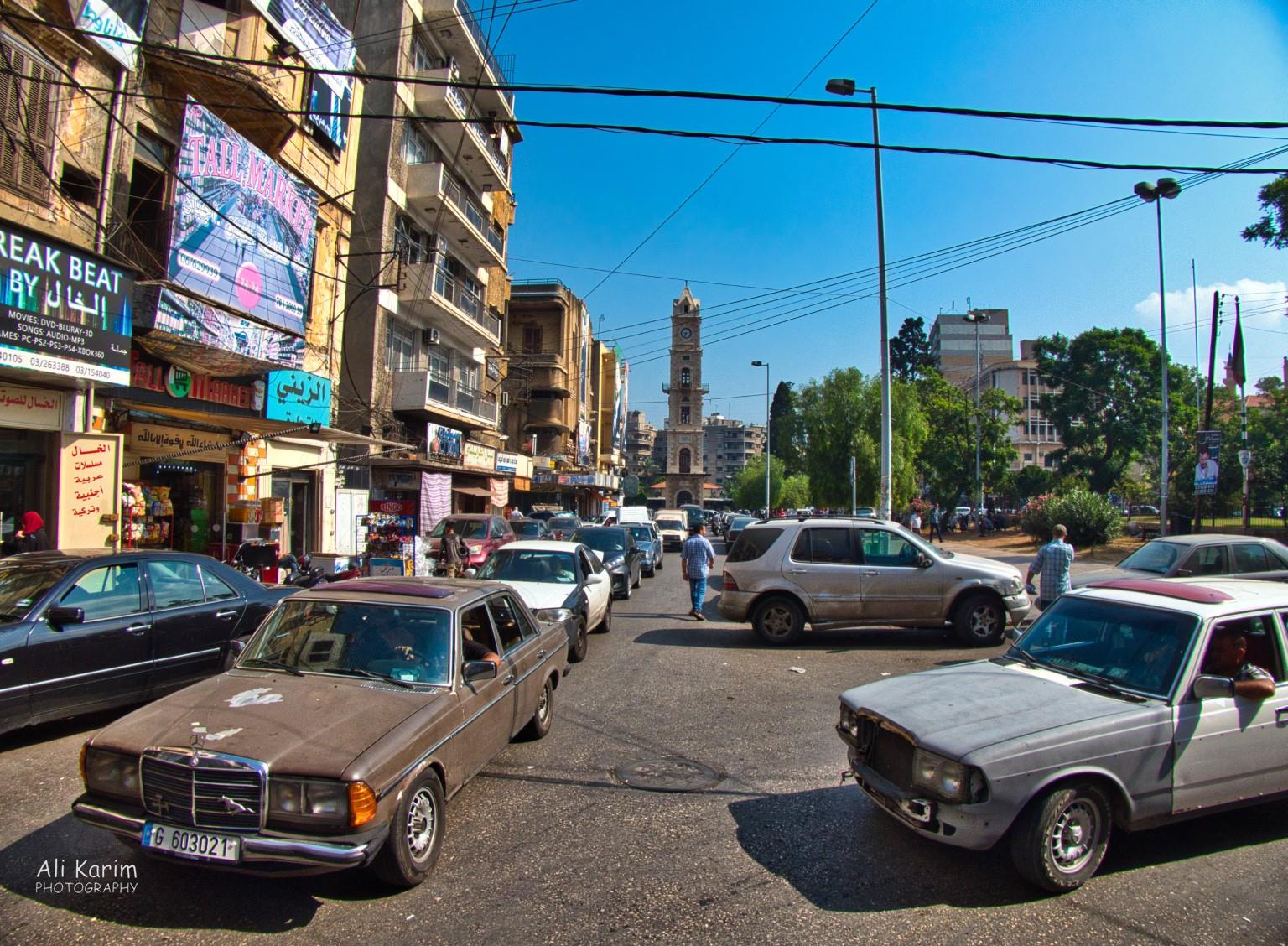 We stopped at Café Fahim, a nice café for a small breakfast of the local egg wrap as recommended by the owner, fresh orange juice and delicious coffee.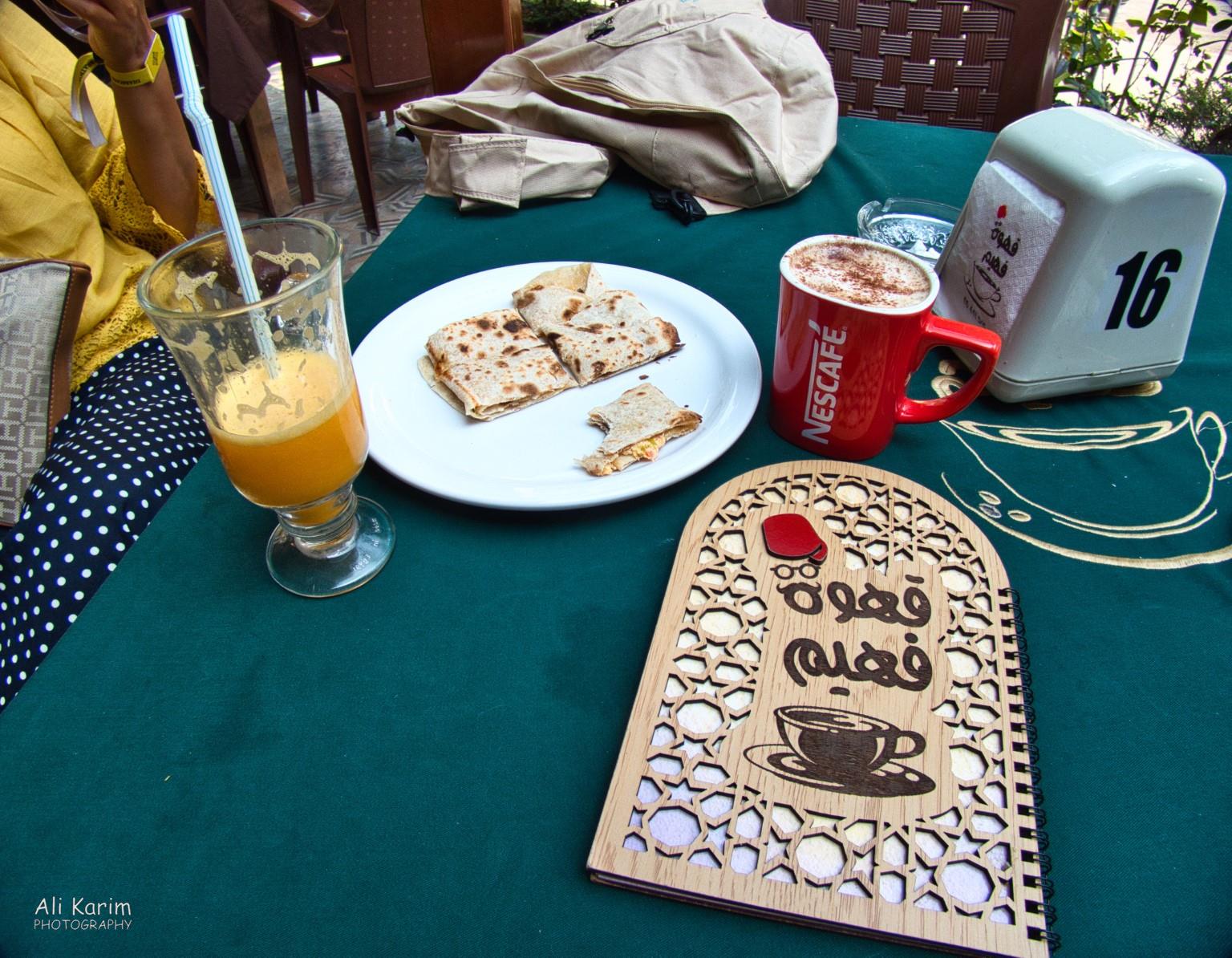 After this nice breakfast, we started walking towards AlNajmeh square, which was close to the old souks. We came across a famous Arabic sweet shop we had read about, and picked up some tastings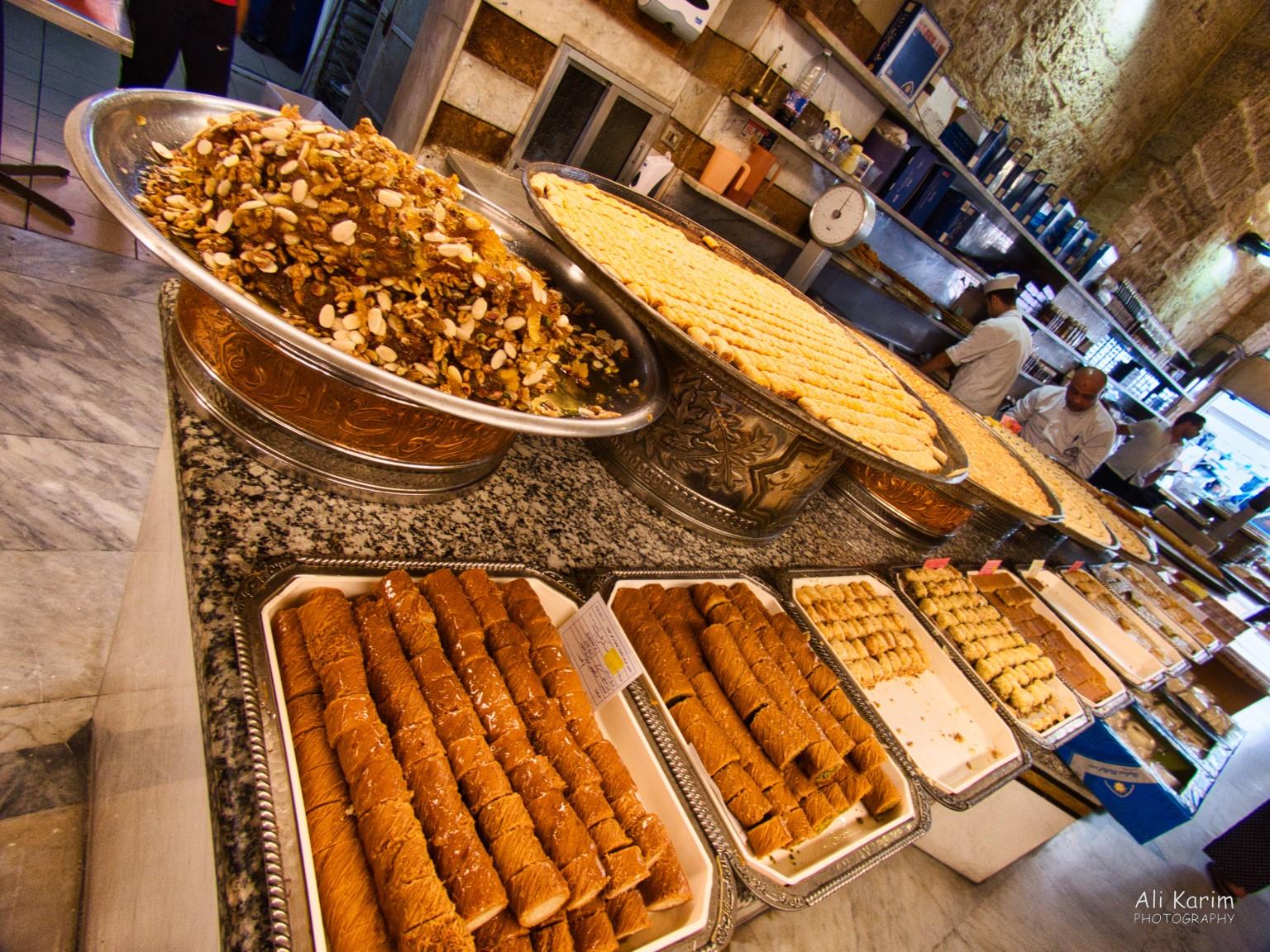 We walked another 200ft, and came to the entrance of the old souk area at the Grand Mosque which was closed at this non-prayer time. Here, a nice gentleman approached us and spoke in decent English. His name was Ali Khawaja, and he was a tour guide, having lived overseas, and would take us to the best areas of the old souk for a few hours for $10 if we wanted. Since we were having a issues finding anything on the Tourist pamphlet map, poor to non-existent signage, not many people speaking English, and since Google maps did not have much local info, we decide to take up Ali's offer. Cant beat the price either 🙂
The old souk area is a traditional working souk, used by locals daily. So it is very real and authentic; no tourist trinkets here. And no tourists except us. The gulley's are narrow, with shops on both sides and many locals around. There were specialized areas of the souk e.g. vegetable and fruit souk, clothes souk, the soap souk (Khan Al-Saboun) etc. The multiple Khans here were all Caravanserai's of the old times, now used as shops. Caravanserai's were where weary caravan travelers could rest the night; with safe space and food for their camels etc below, and living quarters on the floor above, in an square enclosure with a courtyard in the middle, and only 1 guarded entrance.
Below are scenes from our tour with Ali through the souks in old Tripoli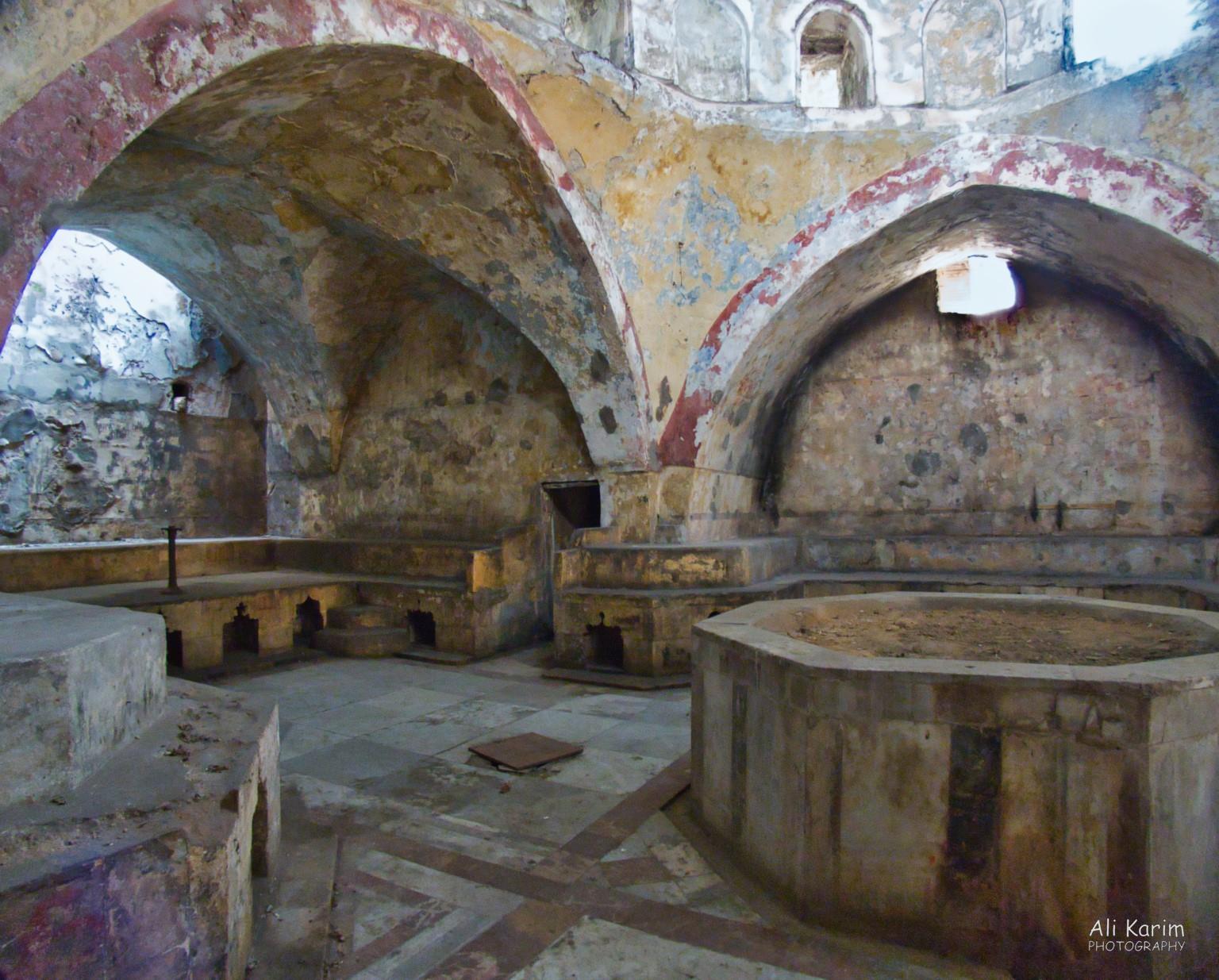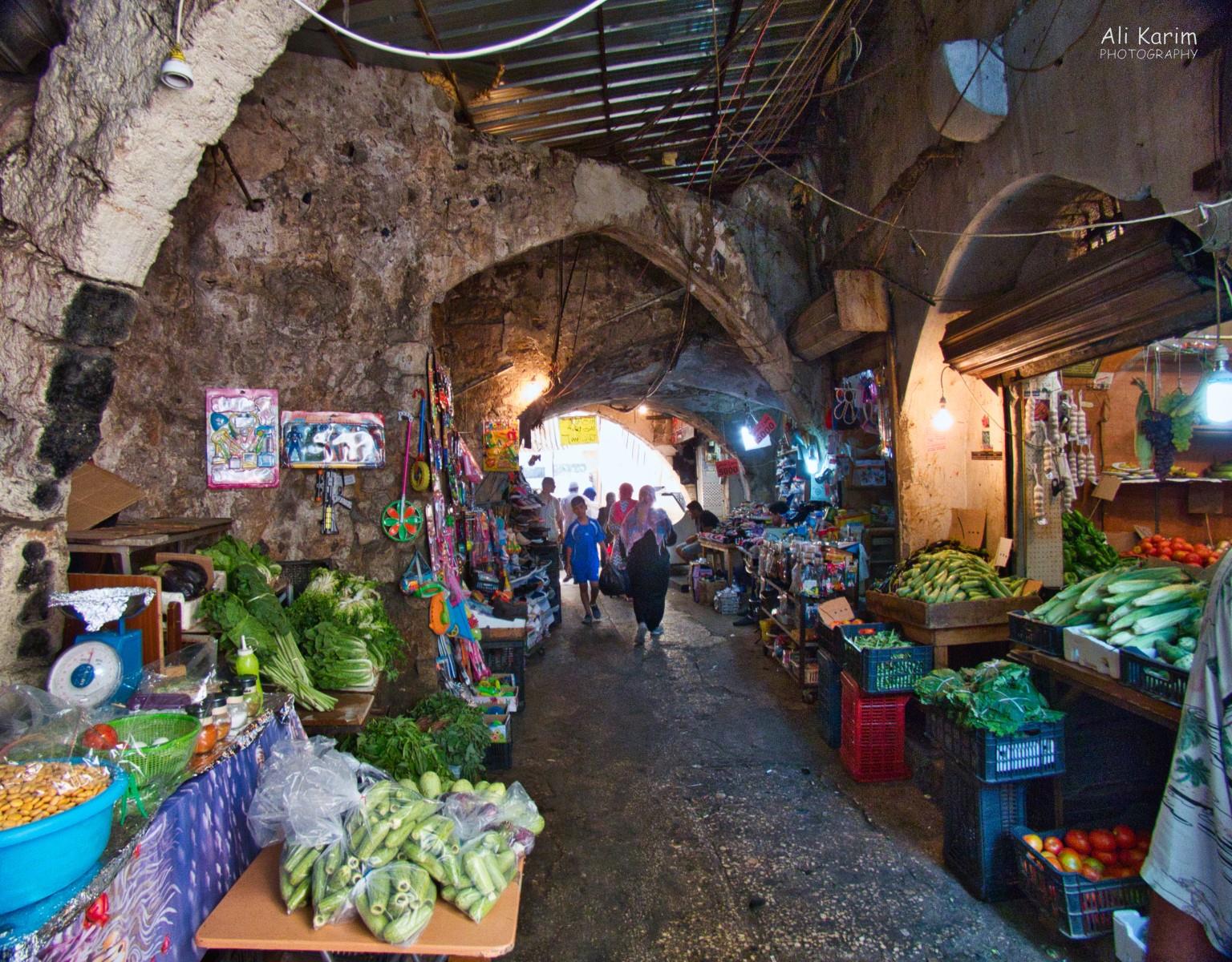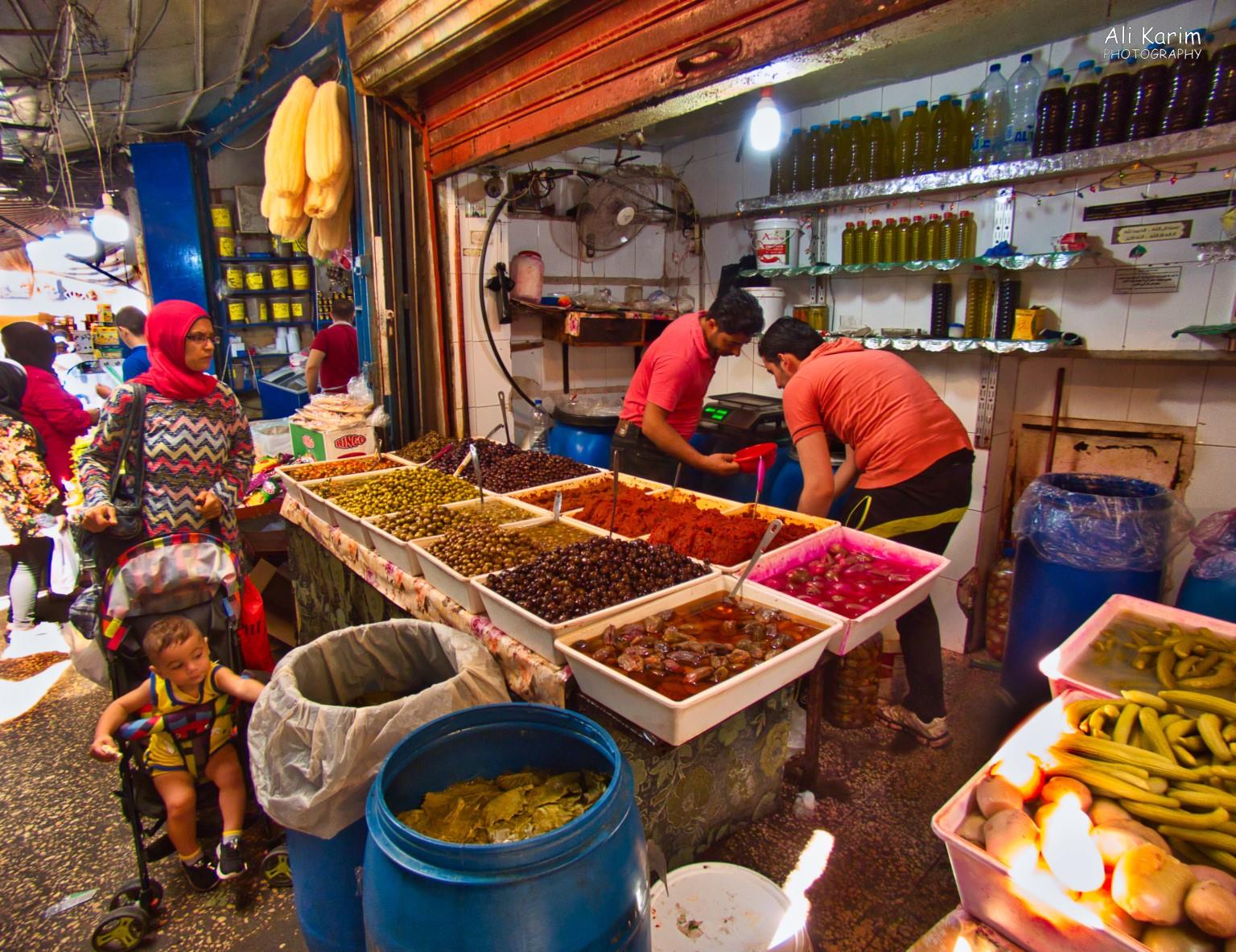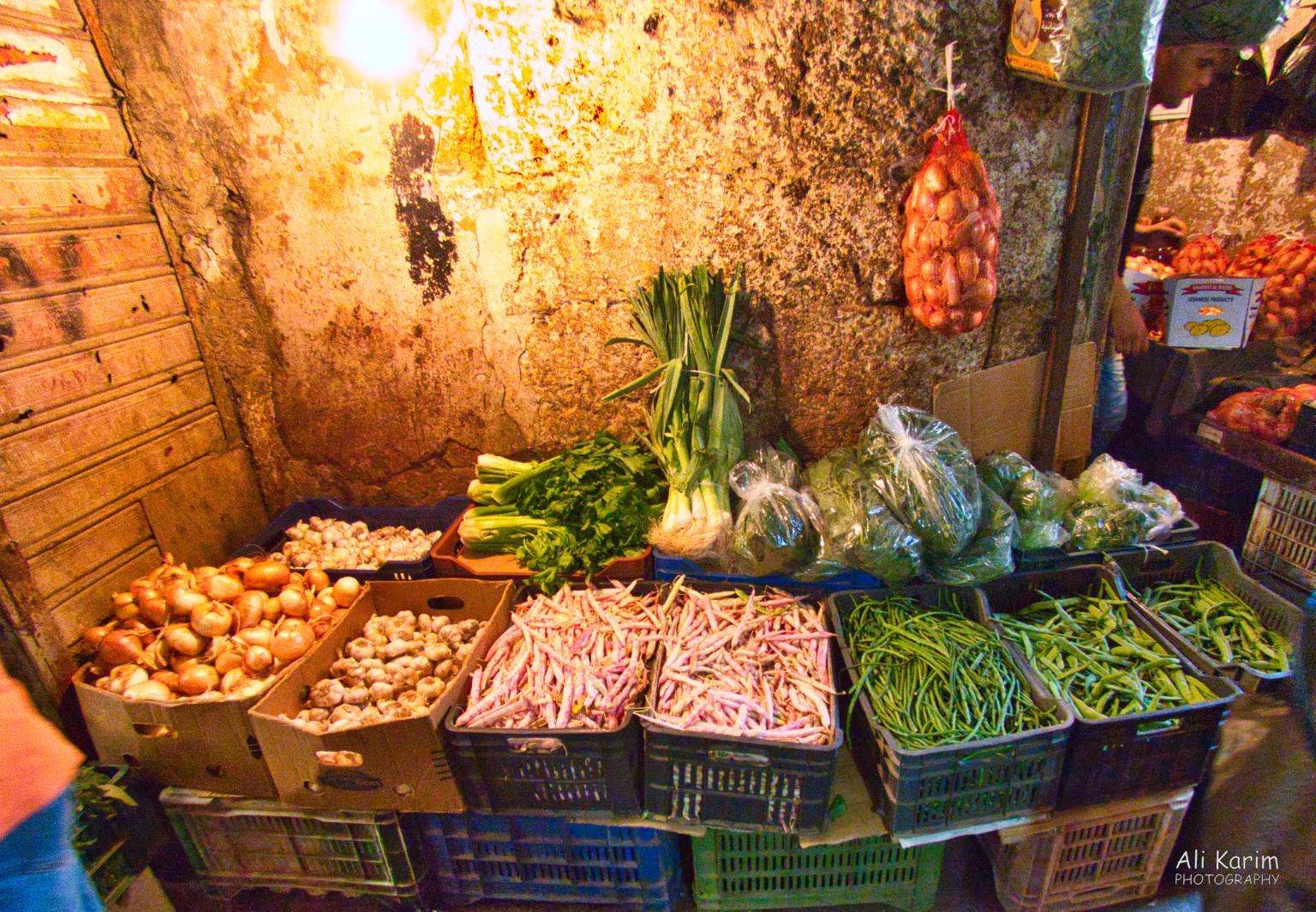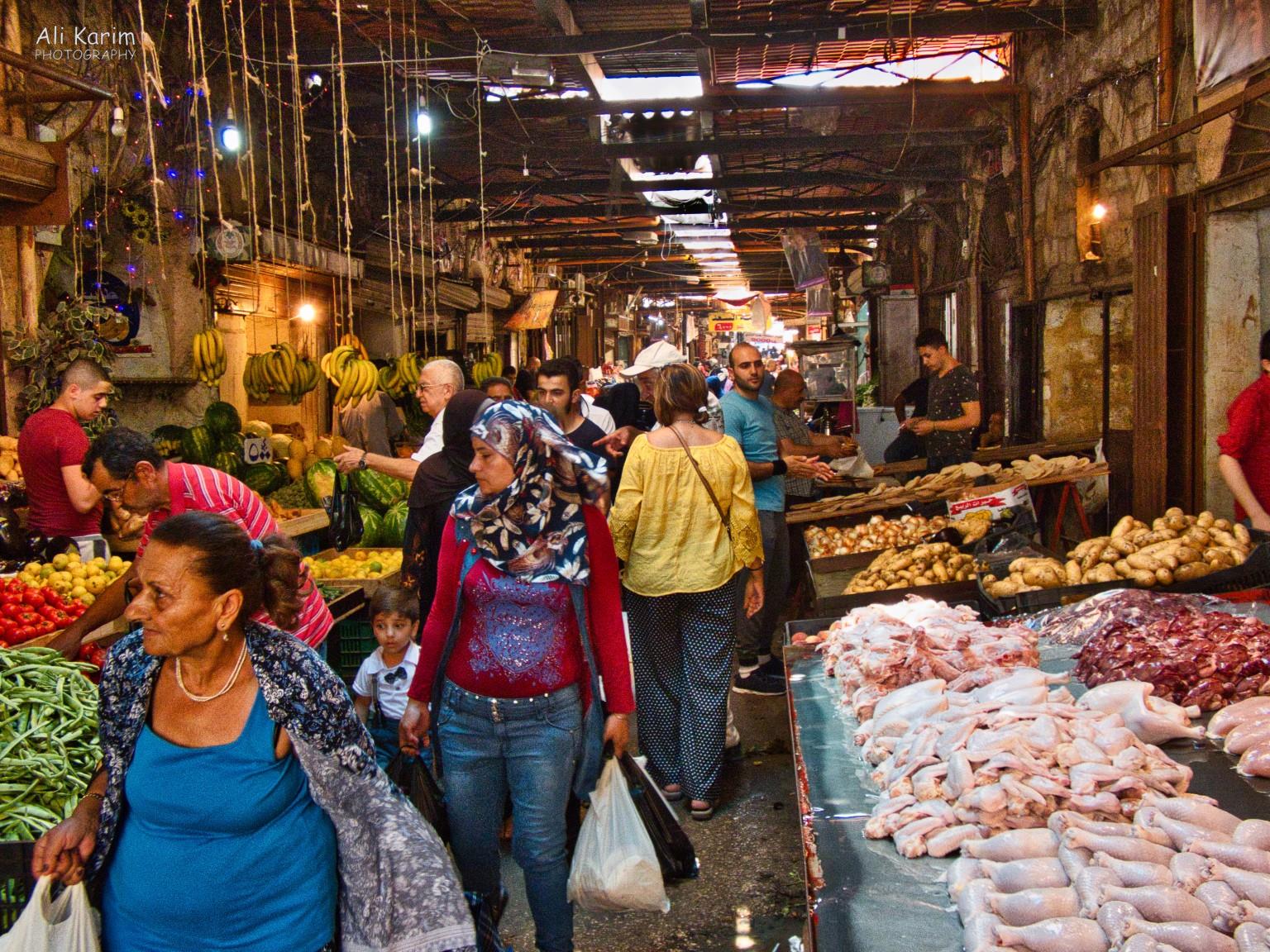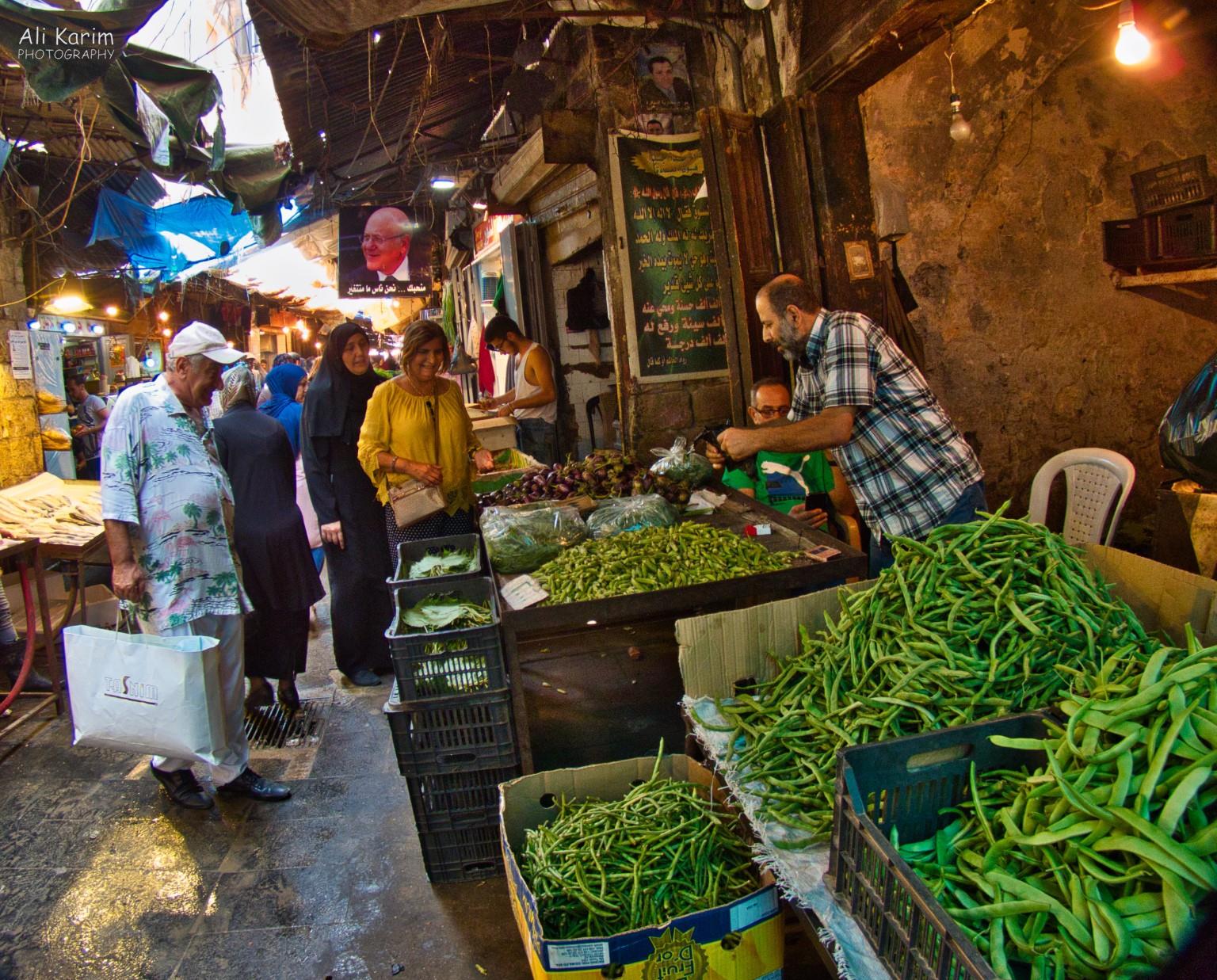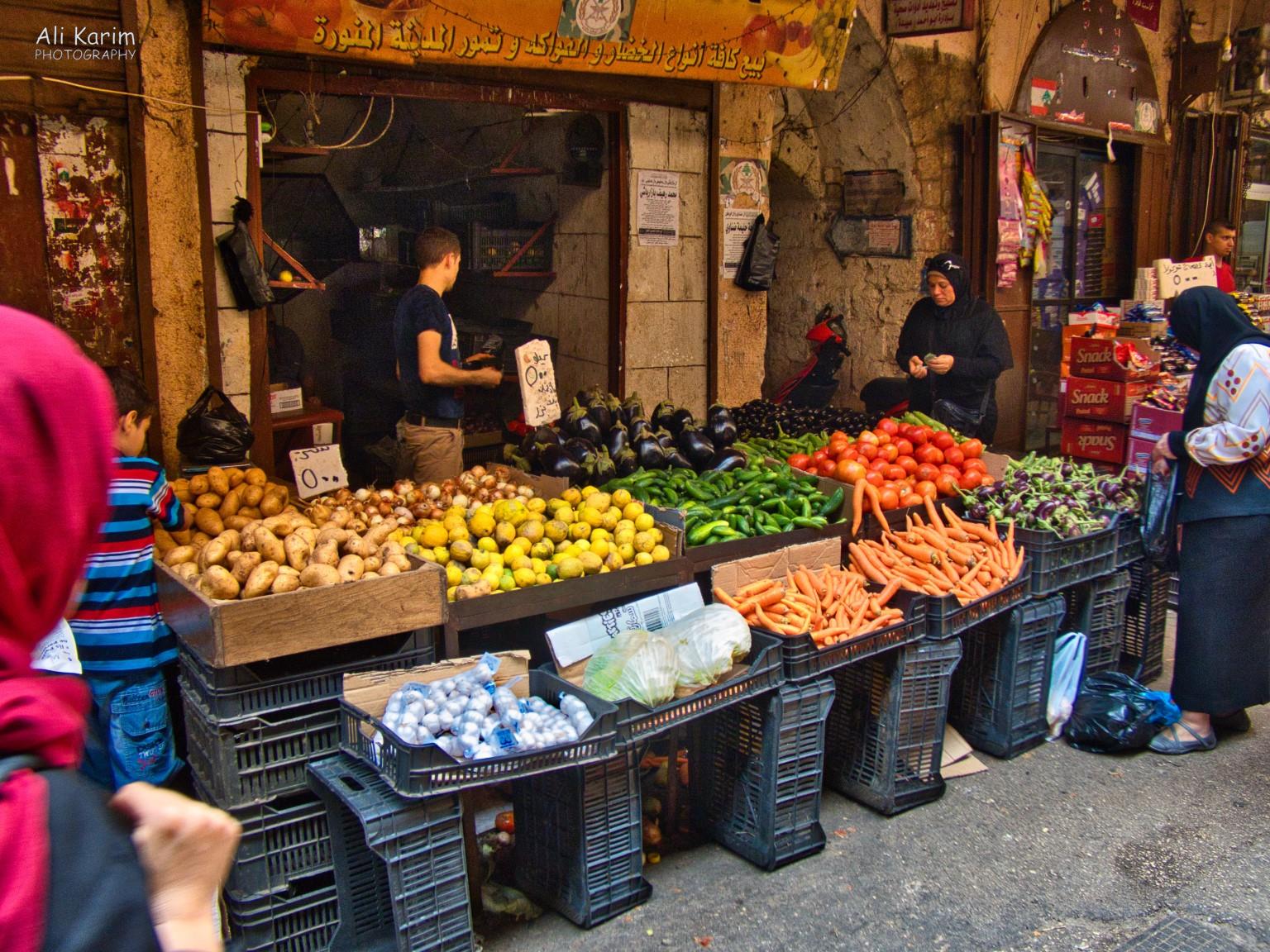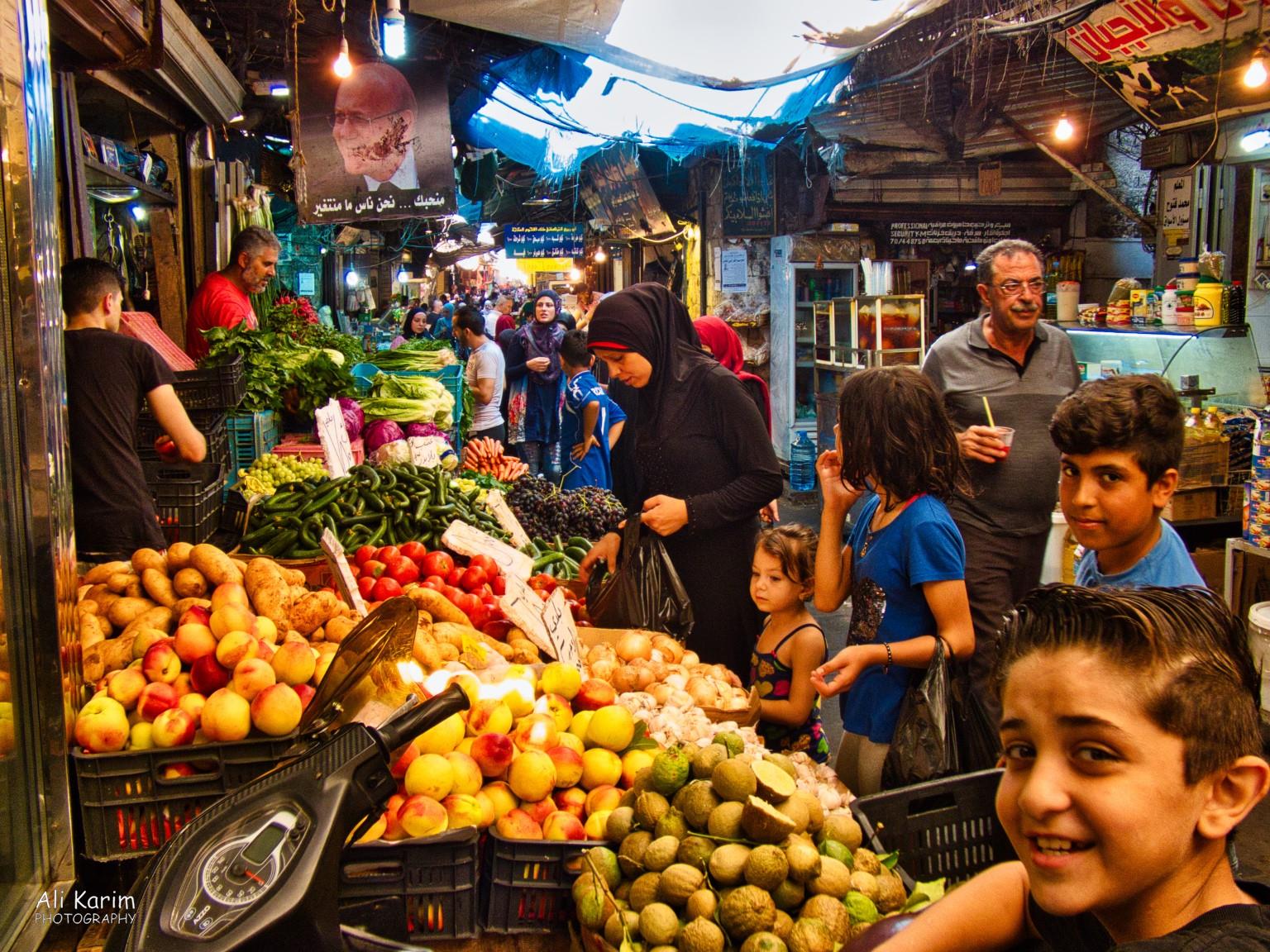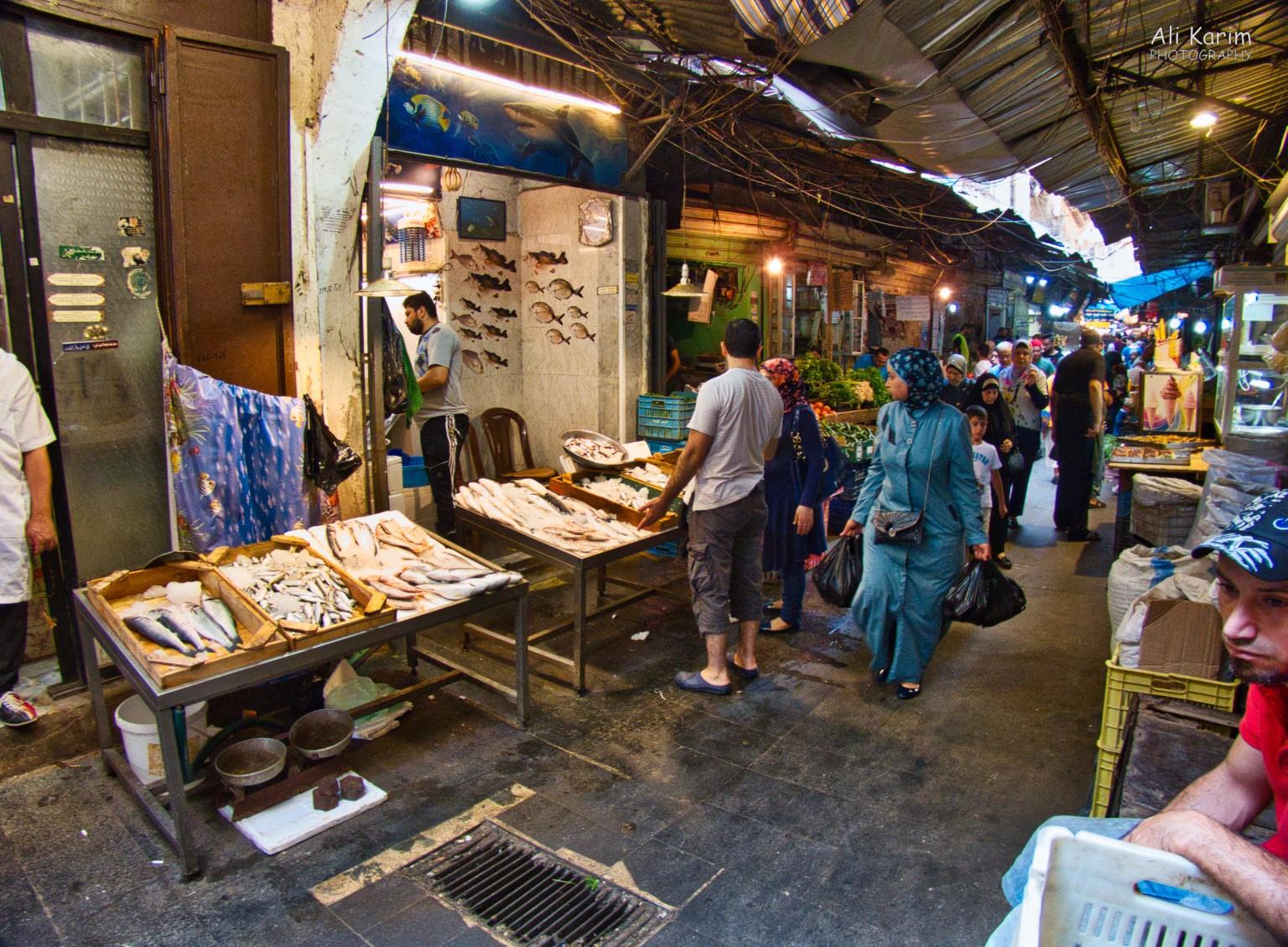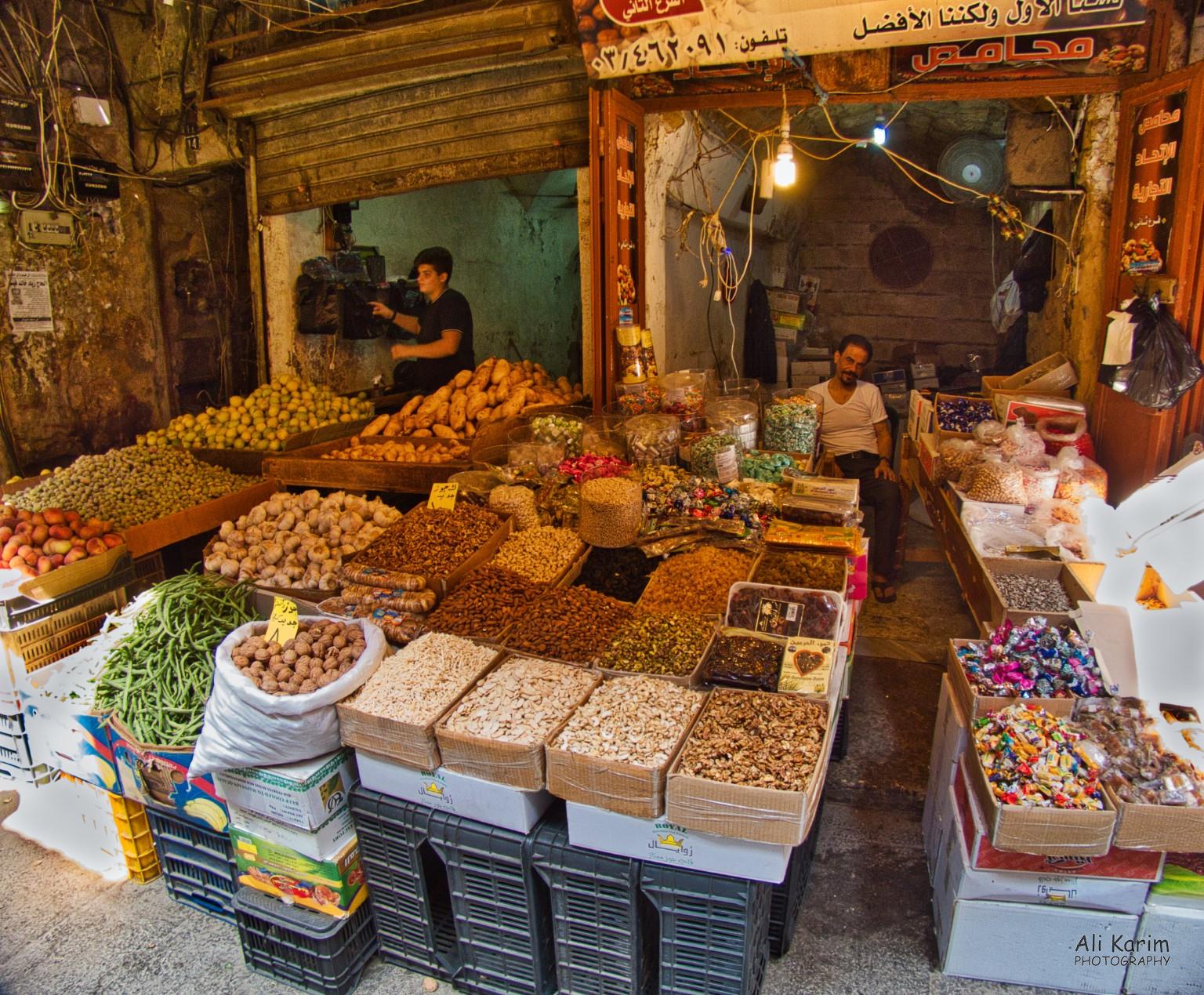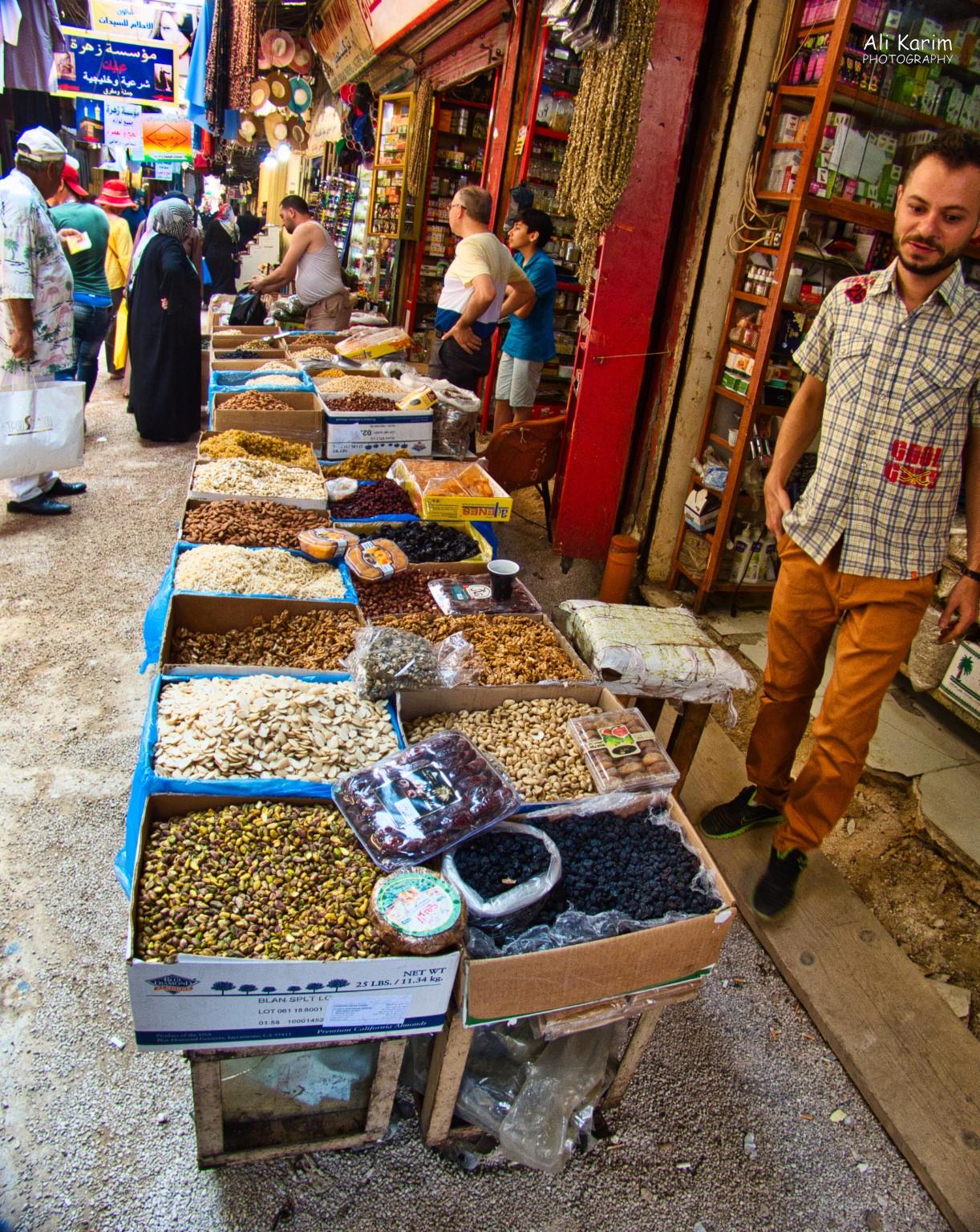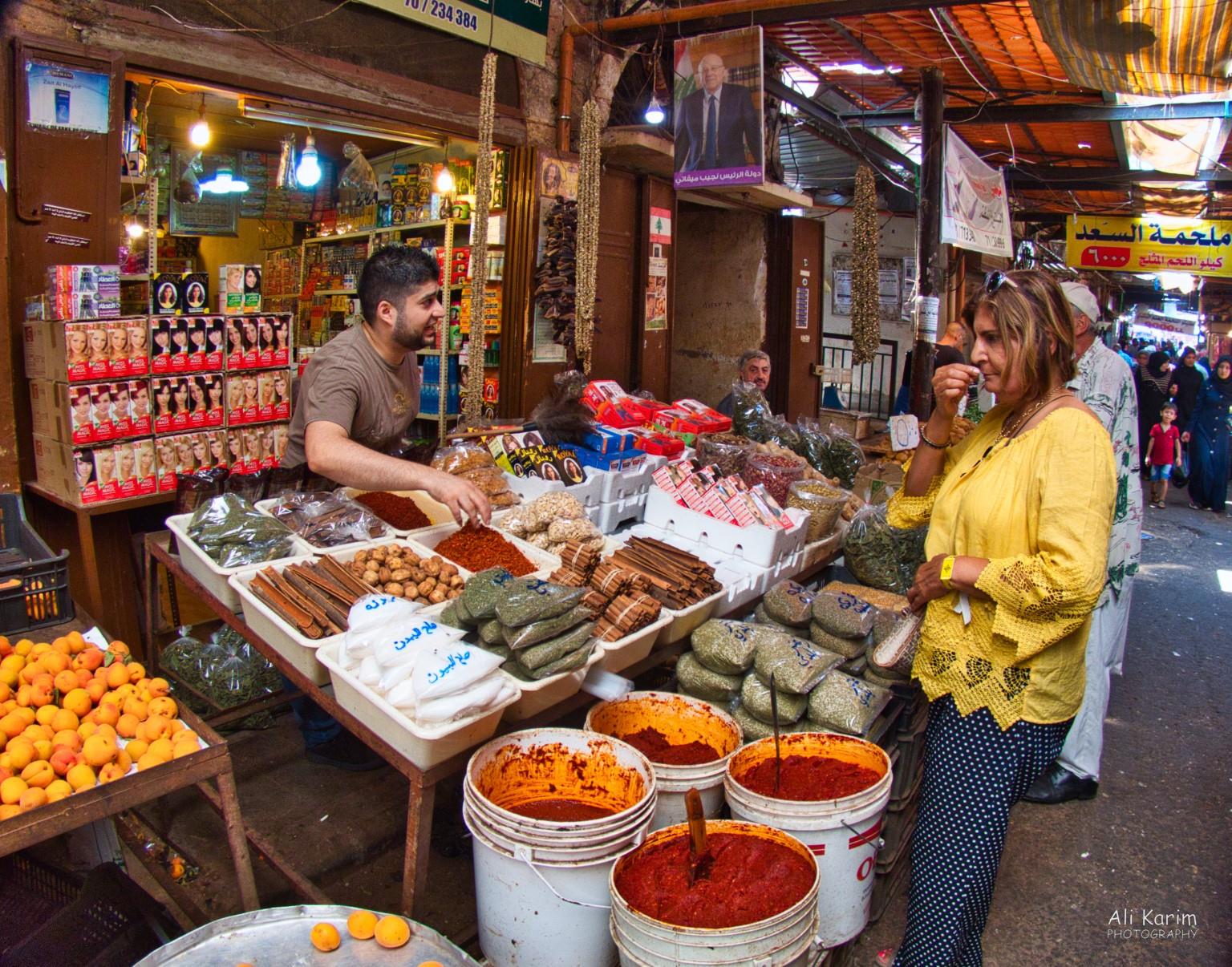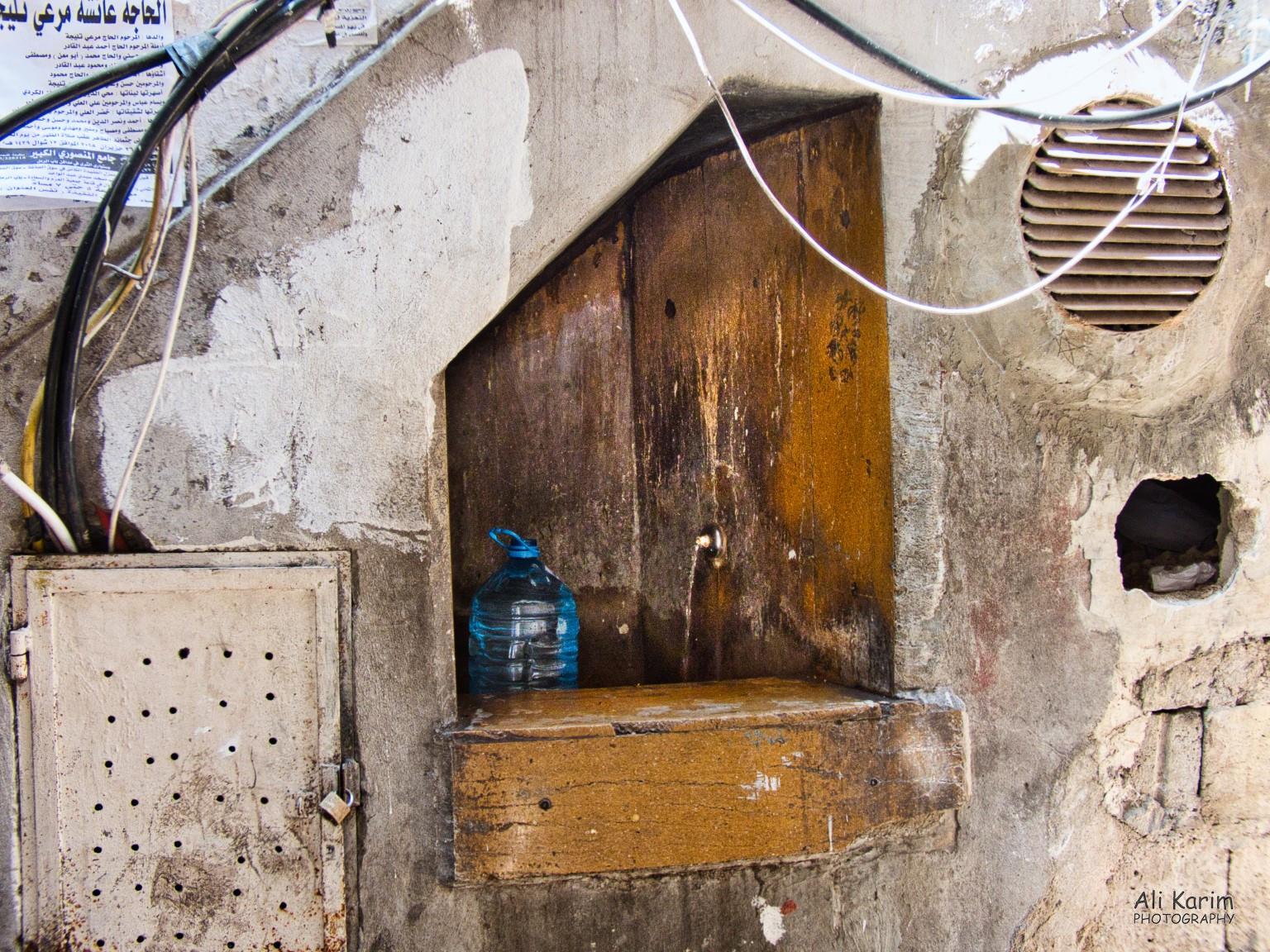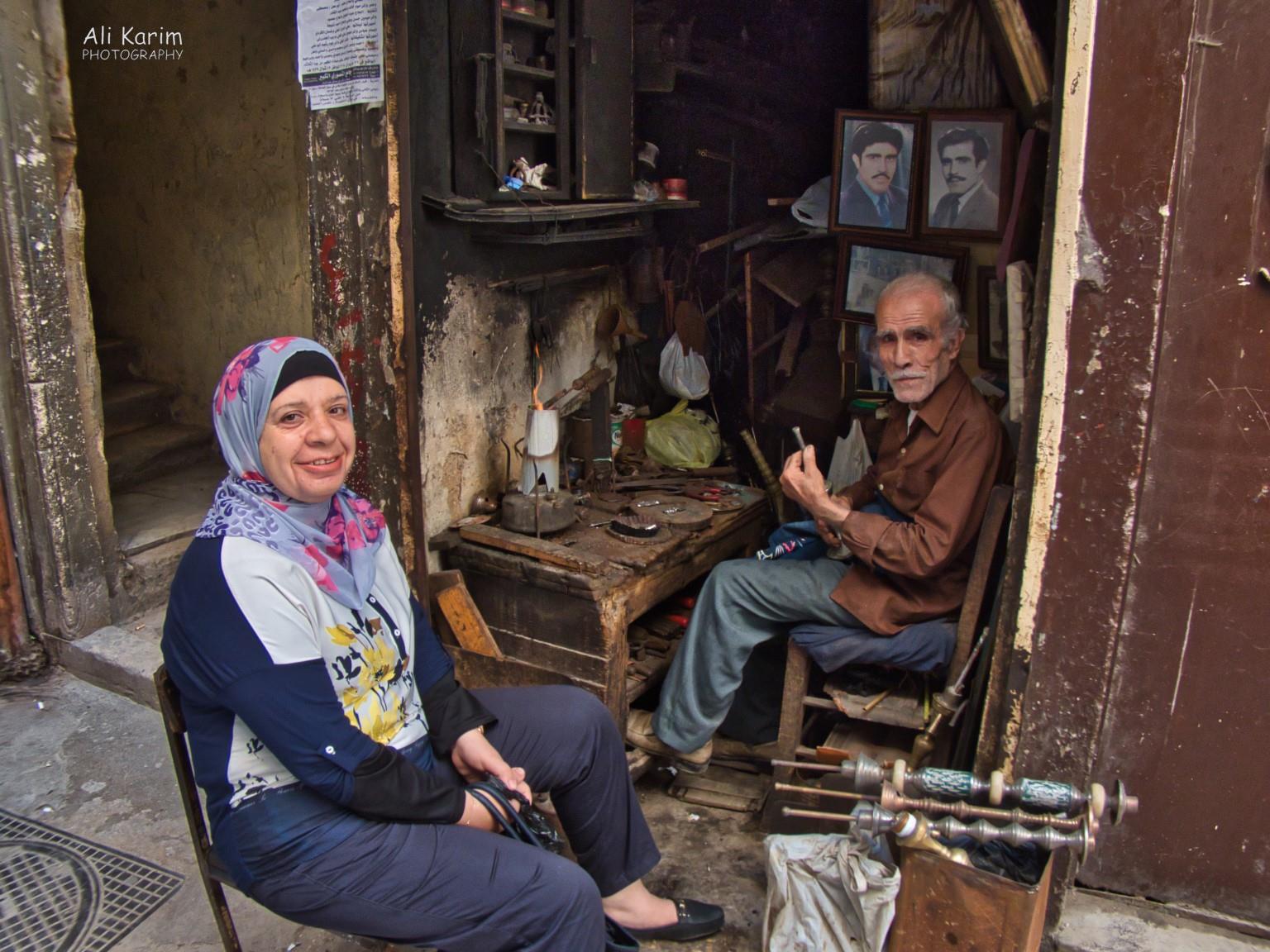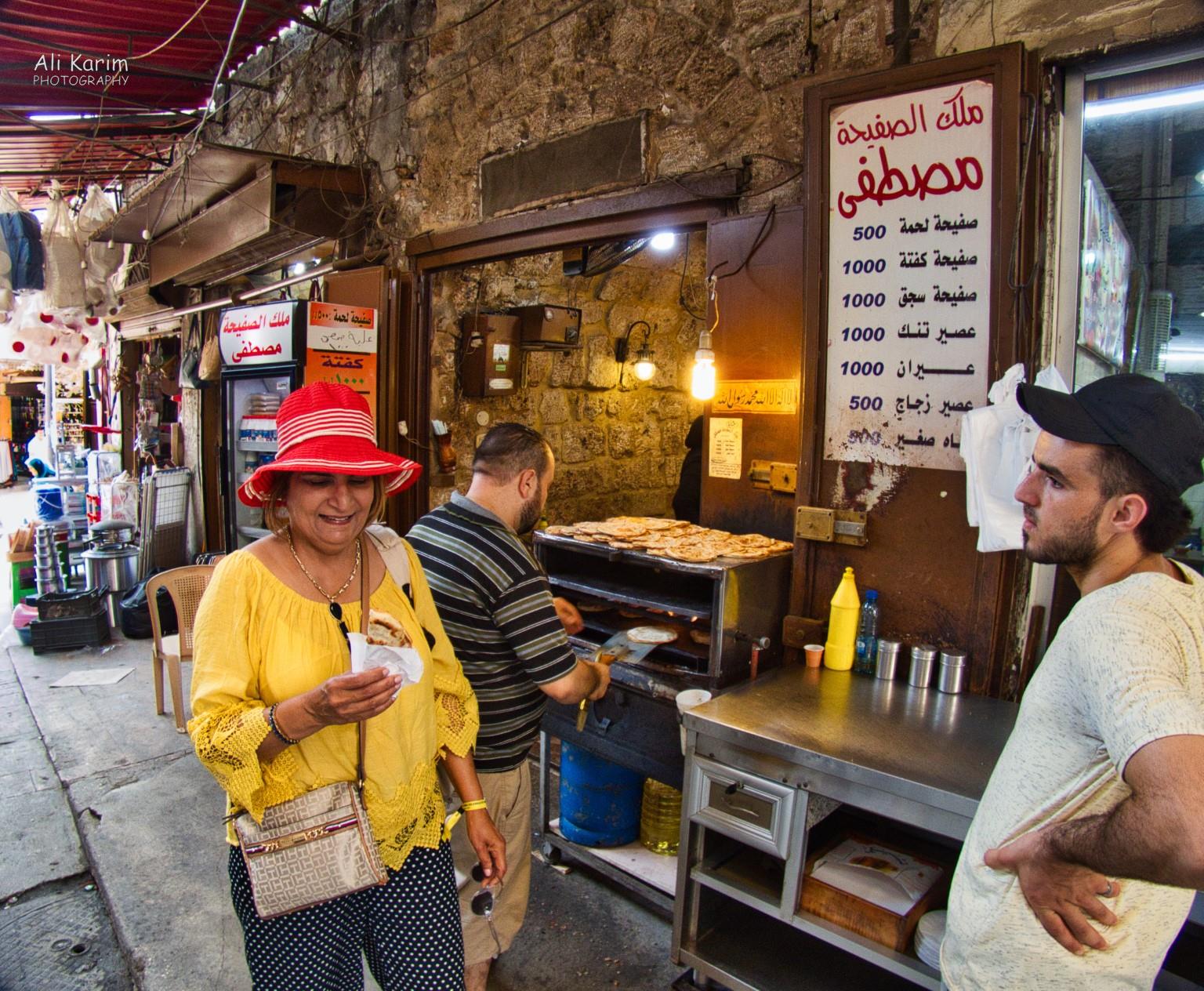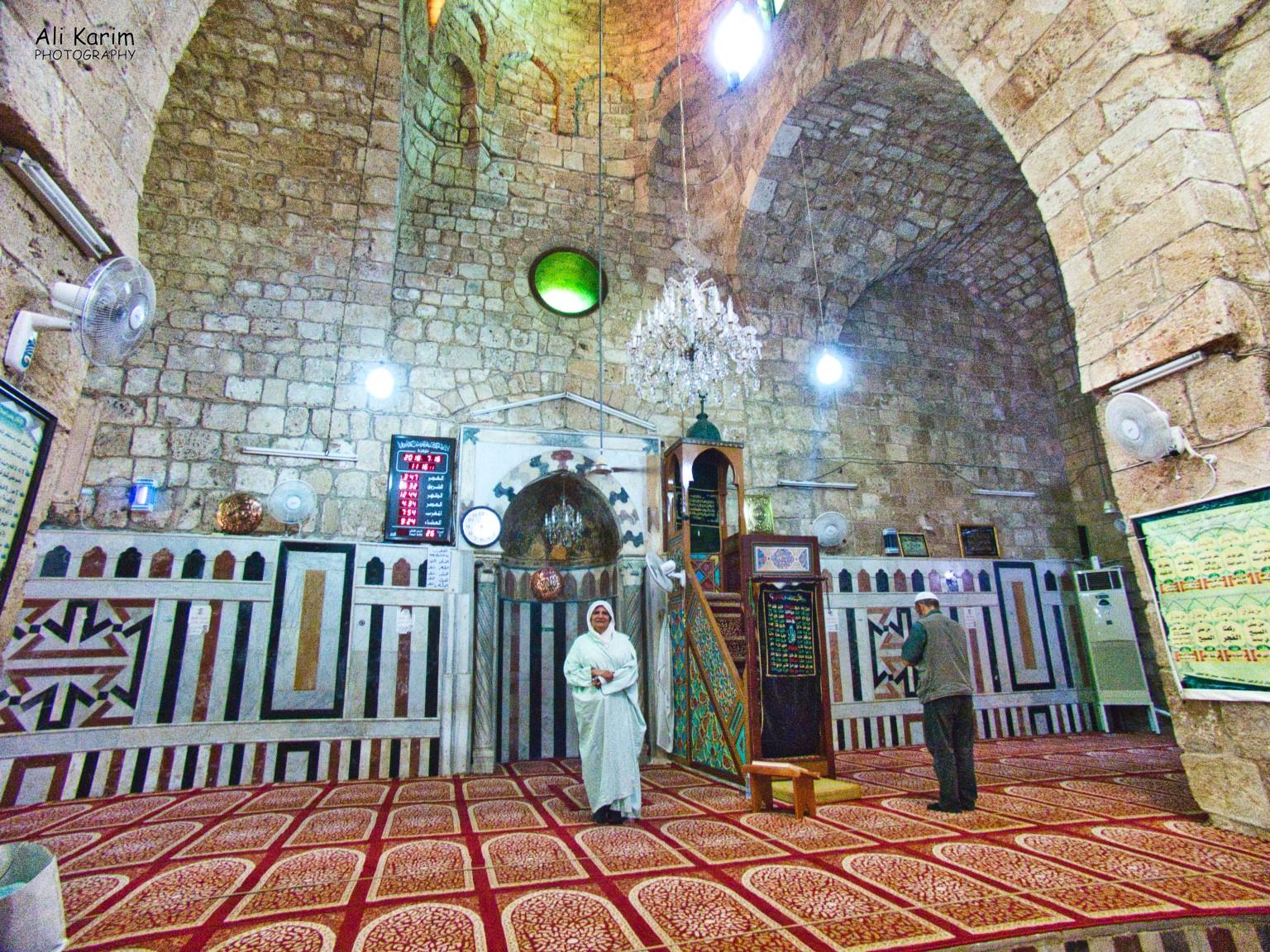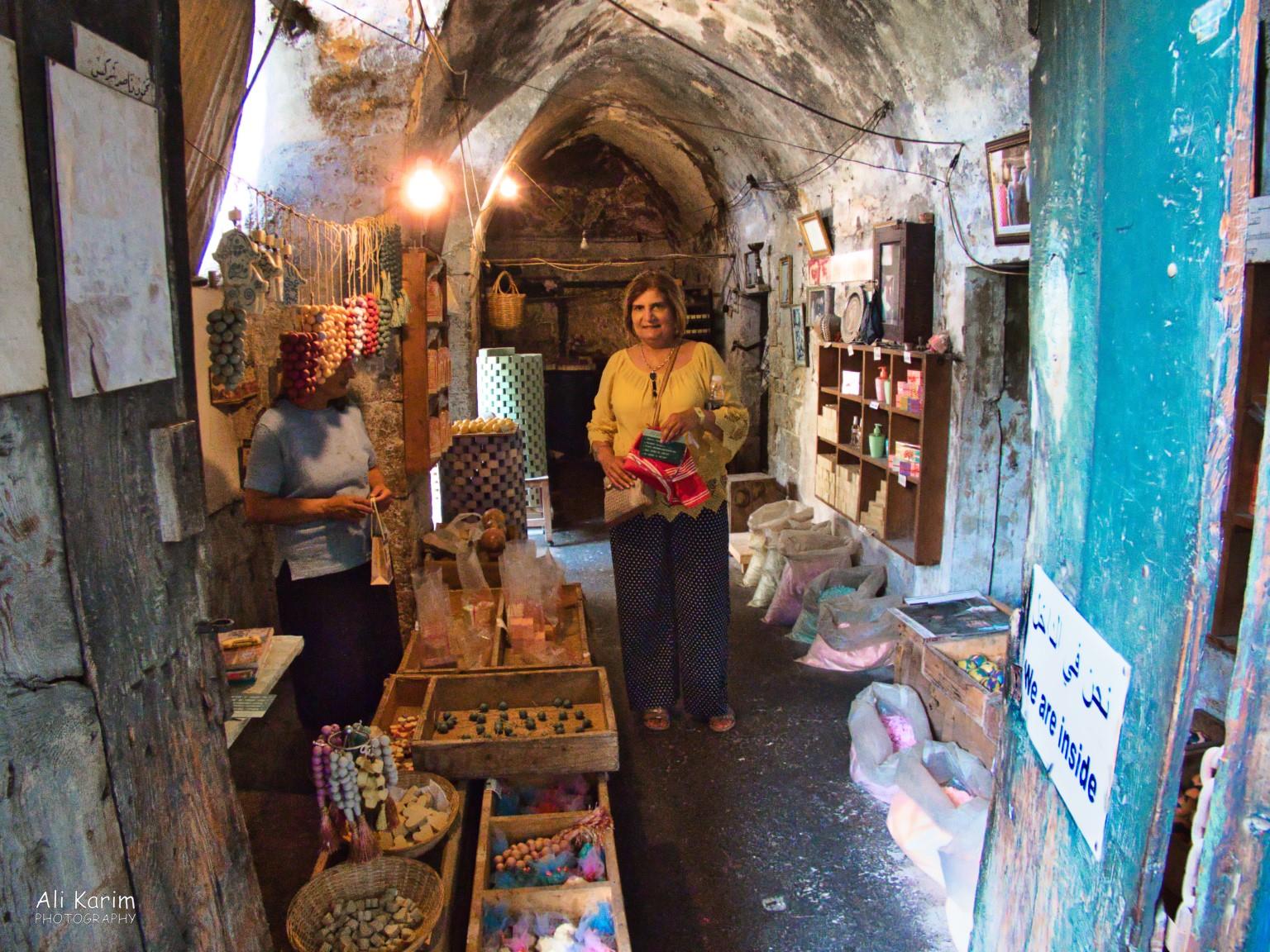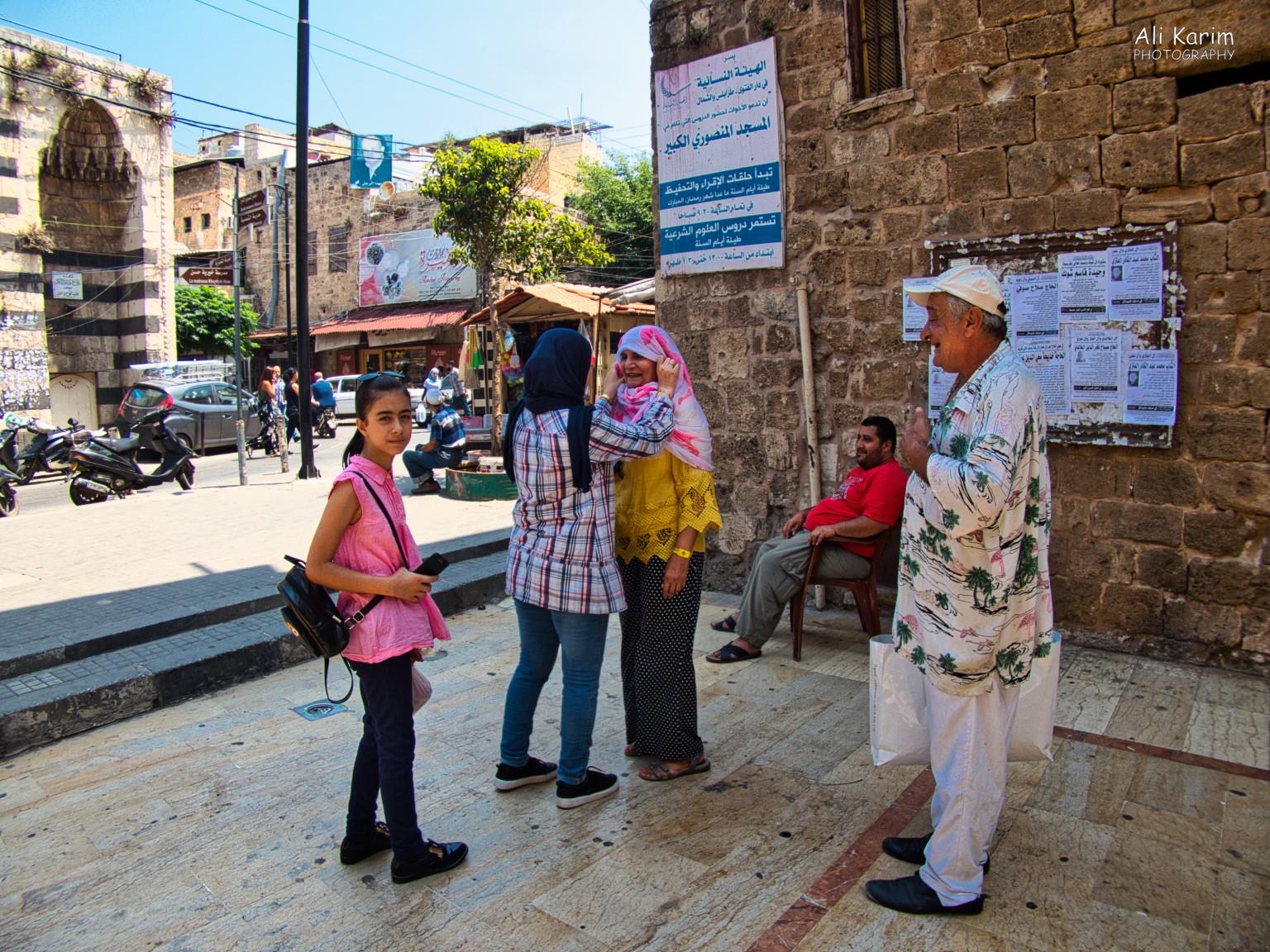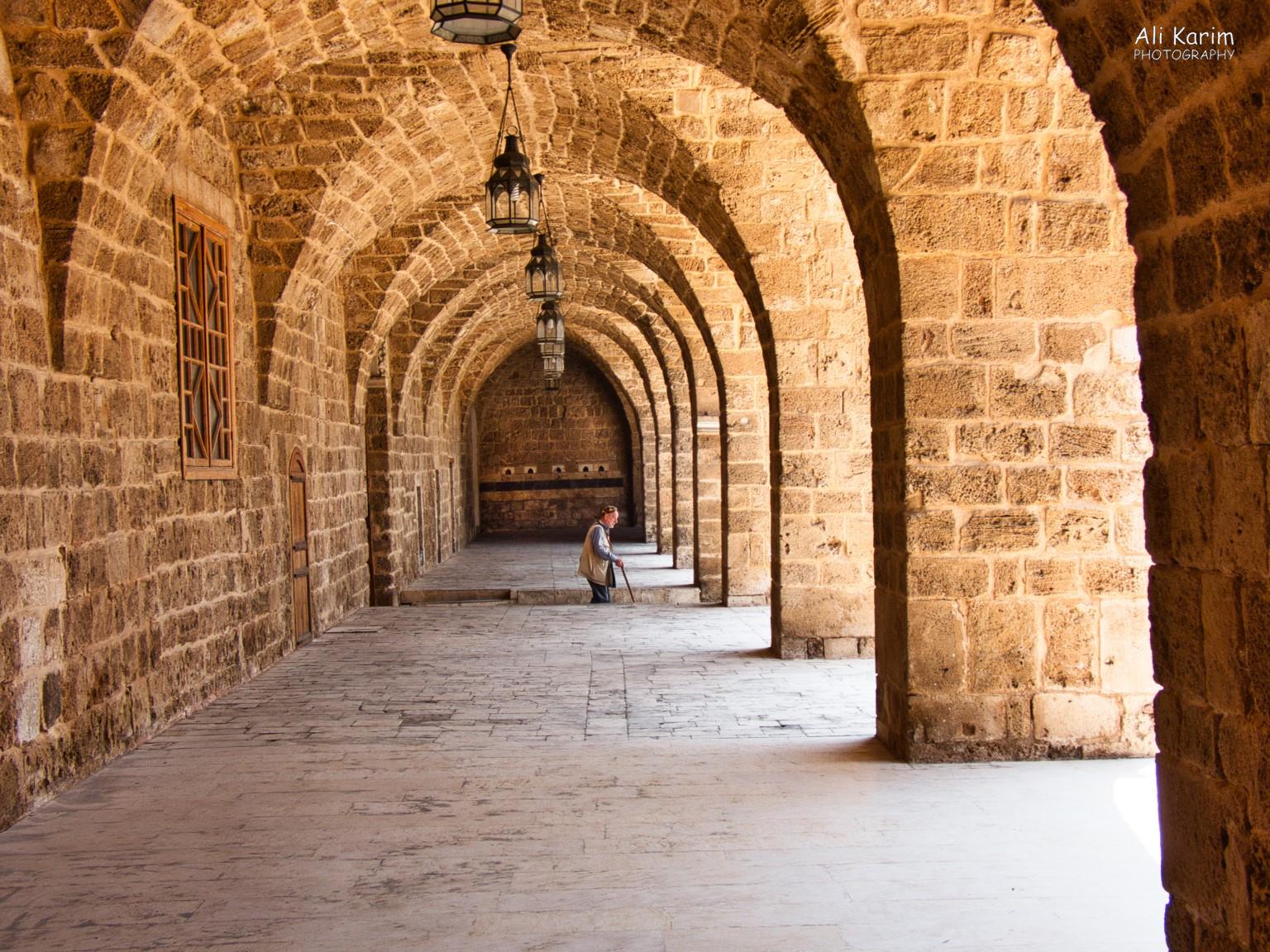 After the tour finished with Ali Khawaja, we paid him with a decent tip, since he had been good, and we continued wandering & exploring on our own. We went back into the souk area to check out places that had seemed interesting when we were there with Ali. However, the souk is a warren of gulley's and it was not easy to find what we were looking for; especially when no-one spoke English to help us with directions. That is when we realized that if we had tried to do the souks and its multiple sights on our own, it would have taken us at least 3 times as long. Good call with Ali, the guide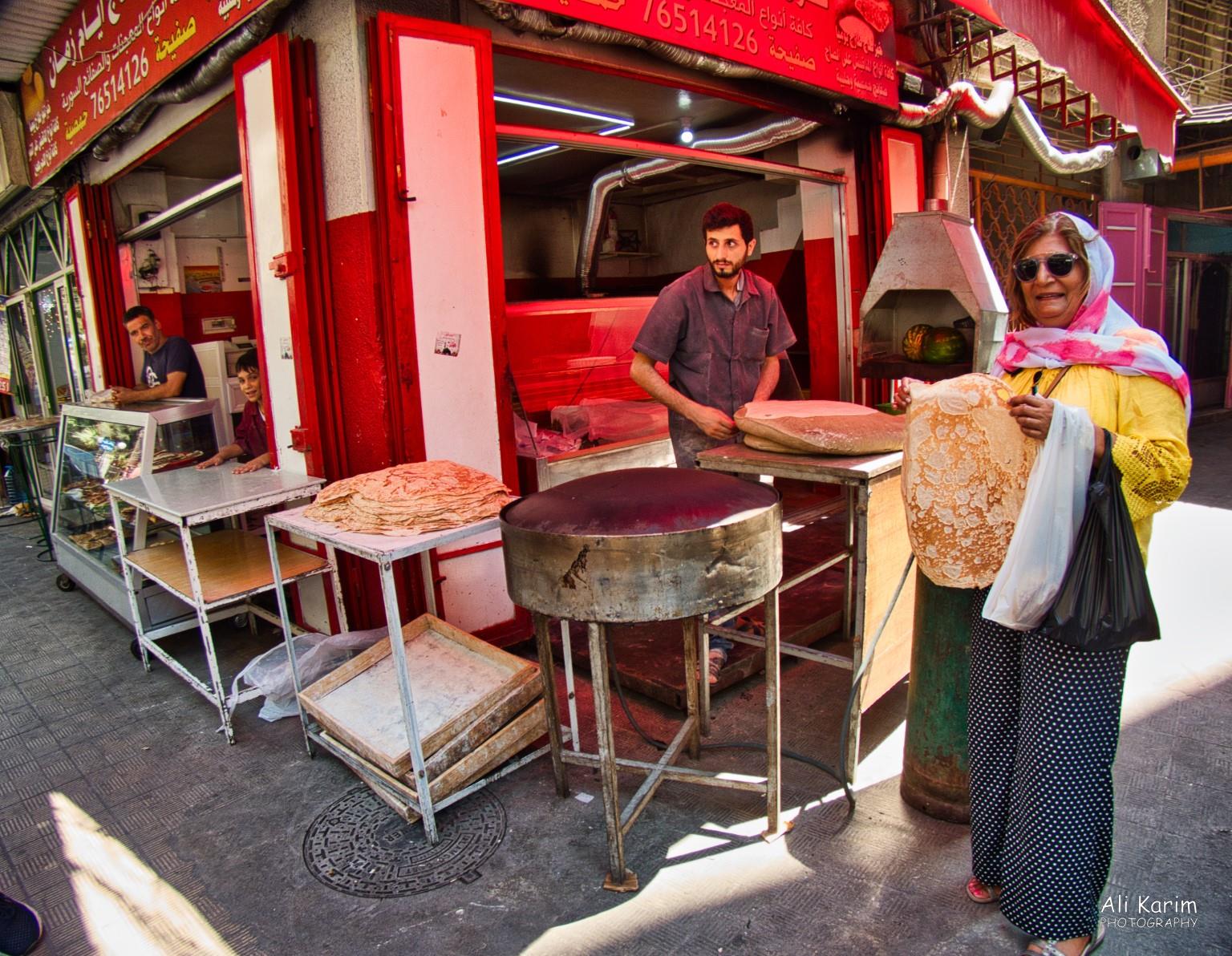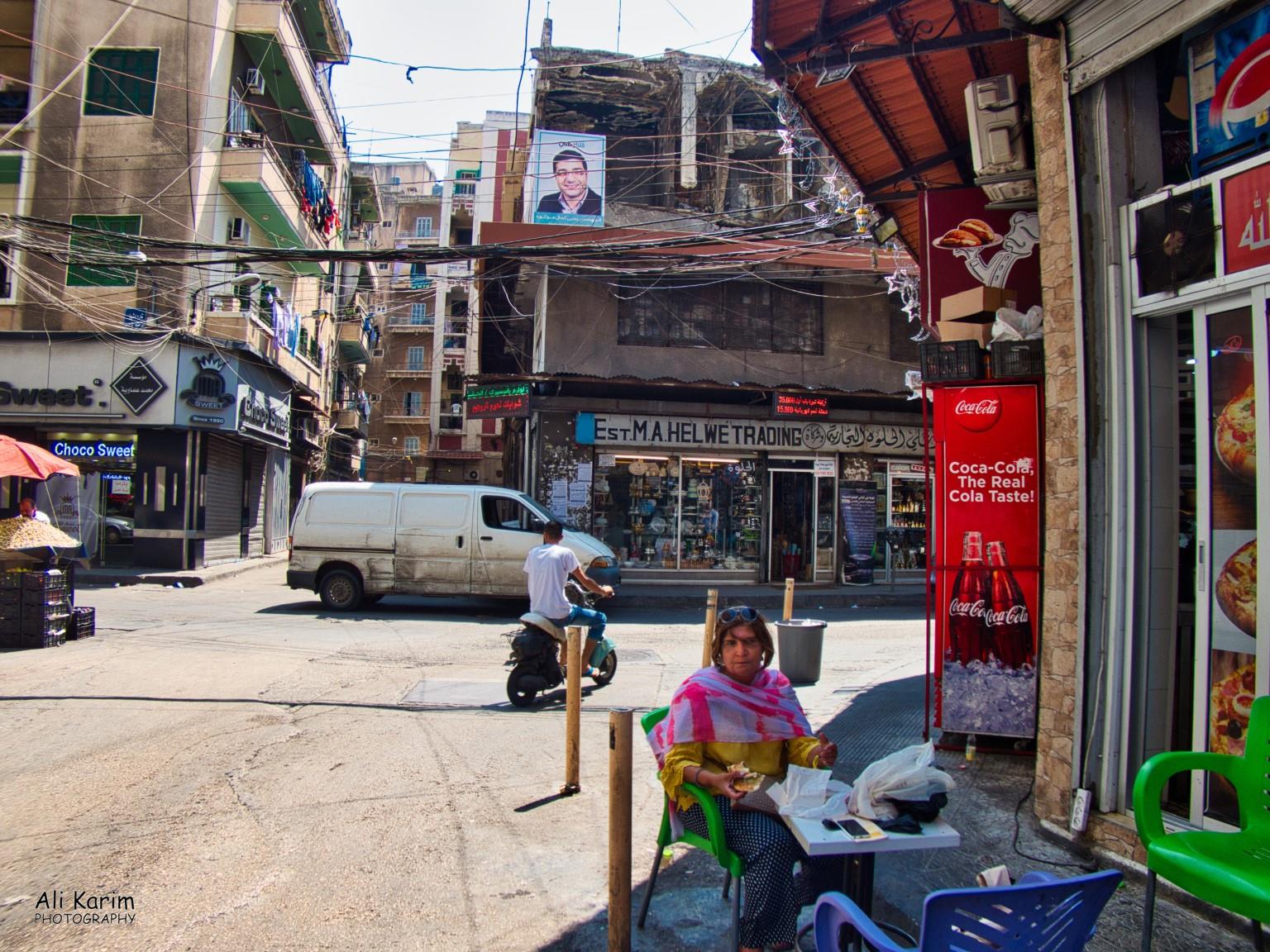 Since we had started early, and since we had used Ali Khawaja's services, we had finished early. So we decided to leave for the Qadisha valley, since there was not much else interesting left in Tripoli that we would enjoy. We called Father Quirico and let him know we wanted to leave early, and he was fine with that. So we went back to where we had parked, paid the parking attendant his 3000 LP ($2), and drove back to the convent in El Mina, packed up, checked out and paid Father Quirico. Started driving eastwards towards the Quadisha Valley.
Quadisha Valley next
This entry was posted in
Lebanon July 2018
,
Middle East