About Porto
Porto is the 2nd largest city in Portugal, and has been inhabited since 300BC, by Celtics, Romans, Moors, Crusaders & French under Napoleon. Porto region of Douro valley became well known for the production of quality wines and port wine in the 18th century and has remained that way.
After resting up from our drive from Lisbon to Porto, we drove into the older part of Porto and walked around a lot to check out this place. Breakfast was Pasteis de Nata and coffee. Pasteis de Nata is an ancient recipe passed on from Monks who used egg whited to starch their clothes, and the egg yolks to make these delicious pastries. With the expulsion/closing of many of these religious orders, the recipes emerged out of the monasteries and became available widely. They are quite delicious, sprinkled with powdered sugar and cinnamon.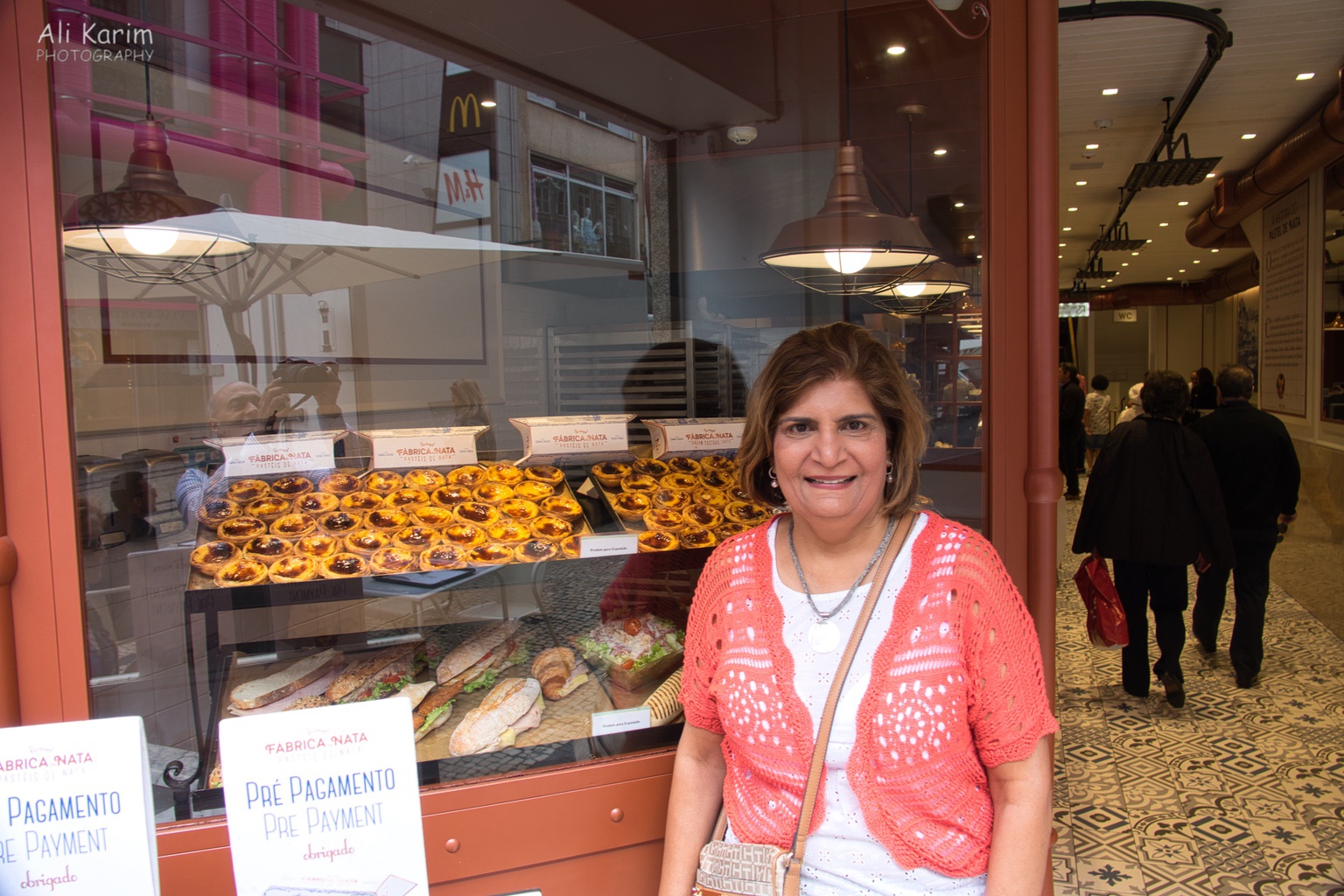 We walked all over the old town to the waterfront, and below are some scenes from Porto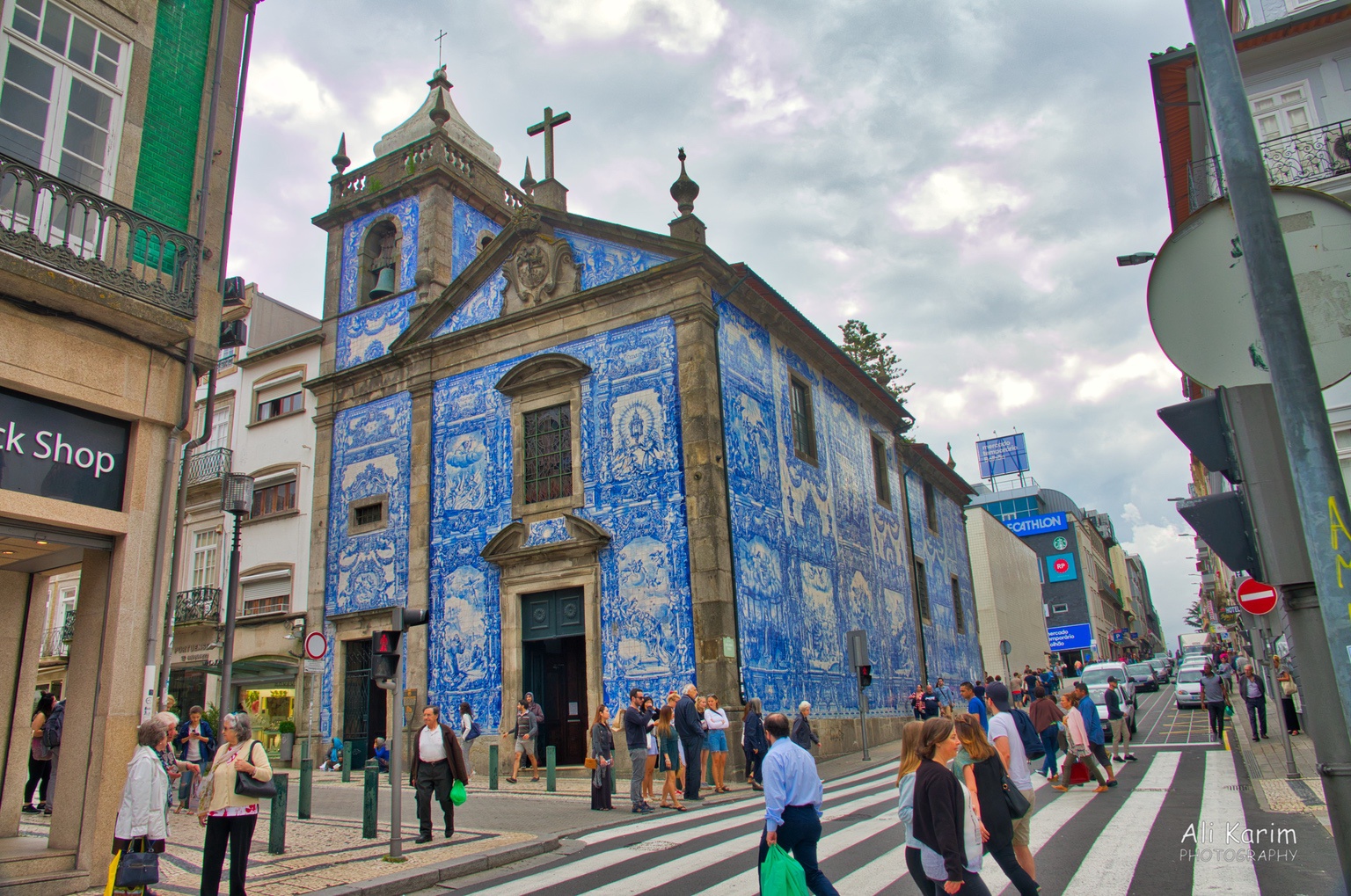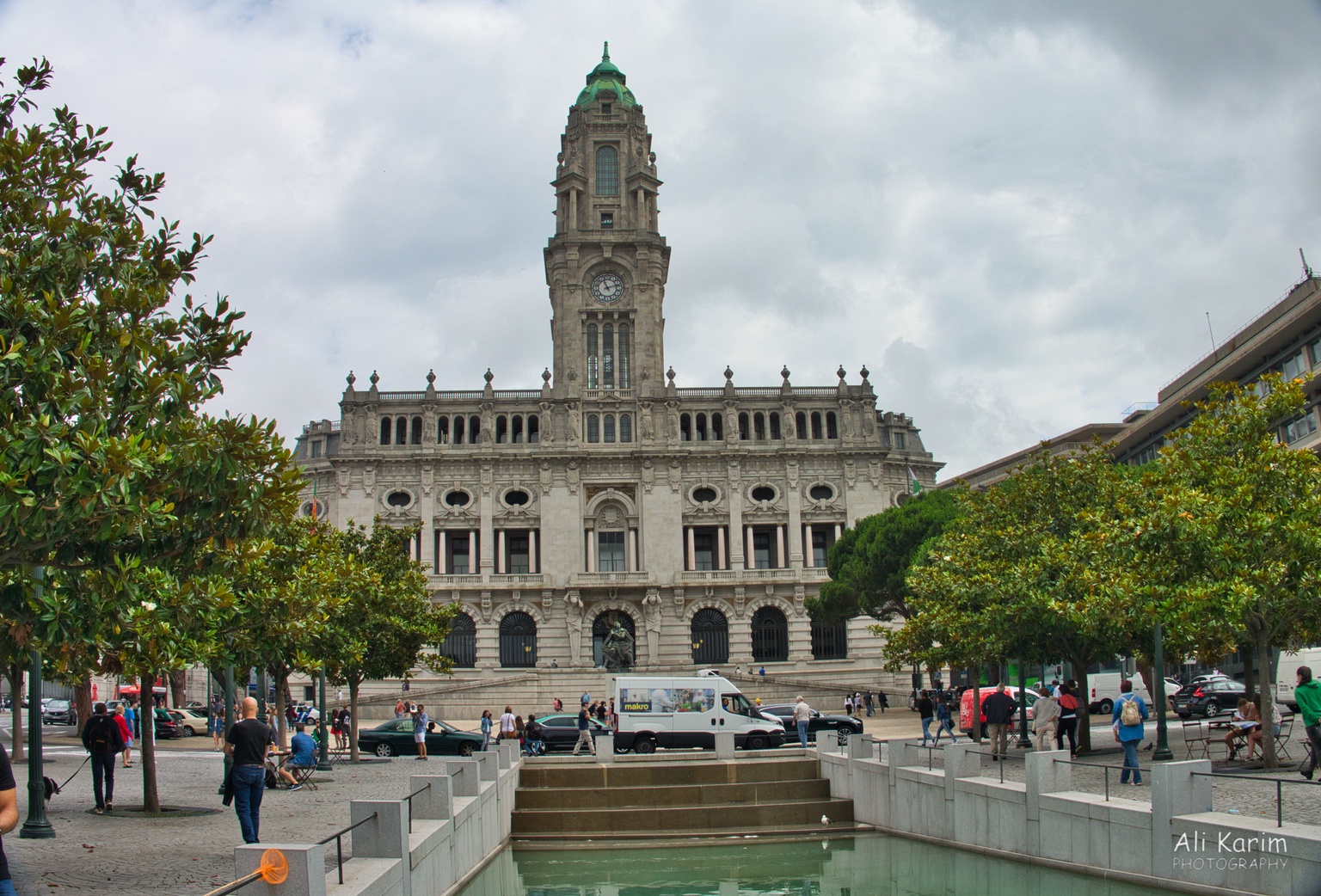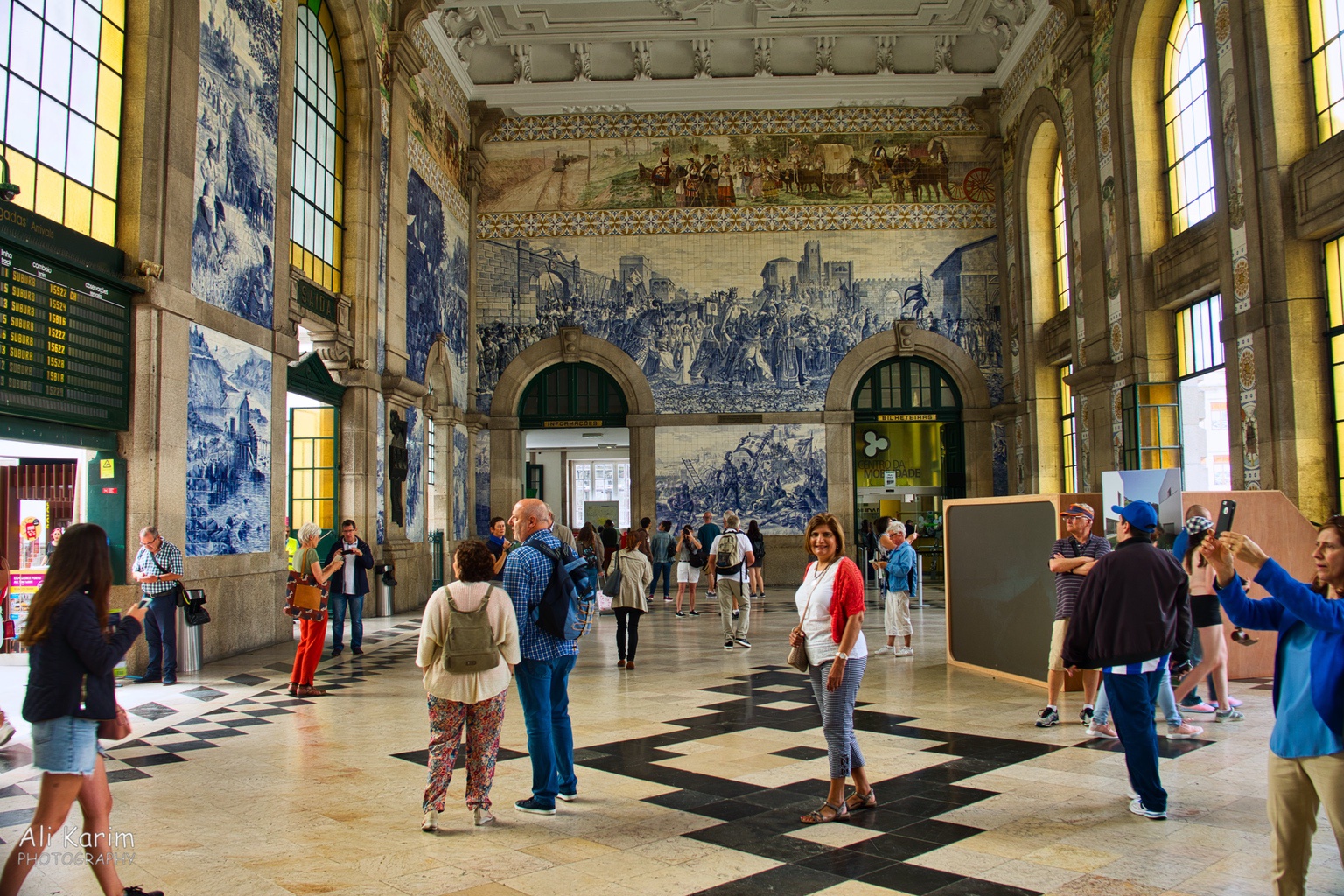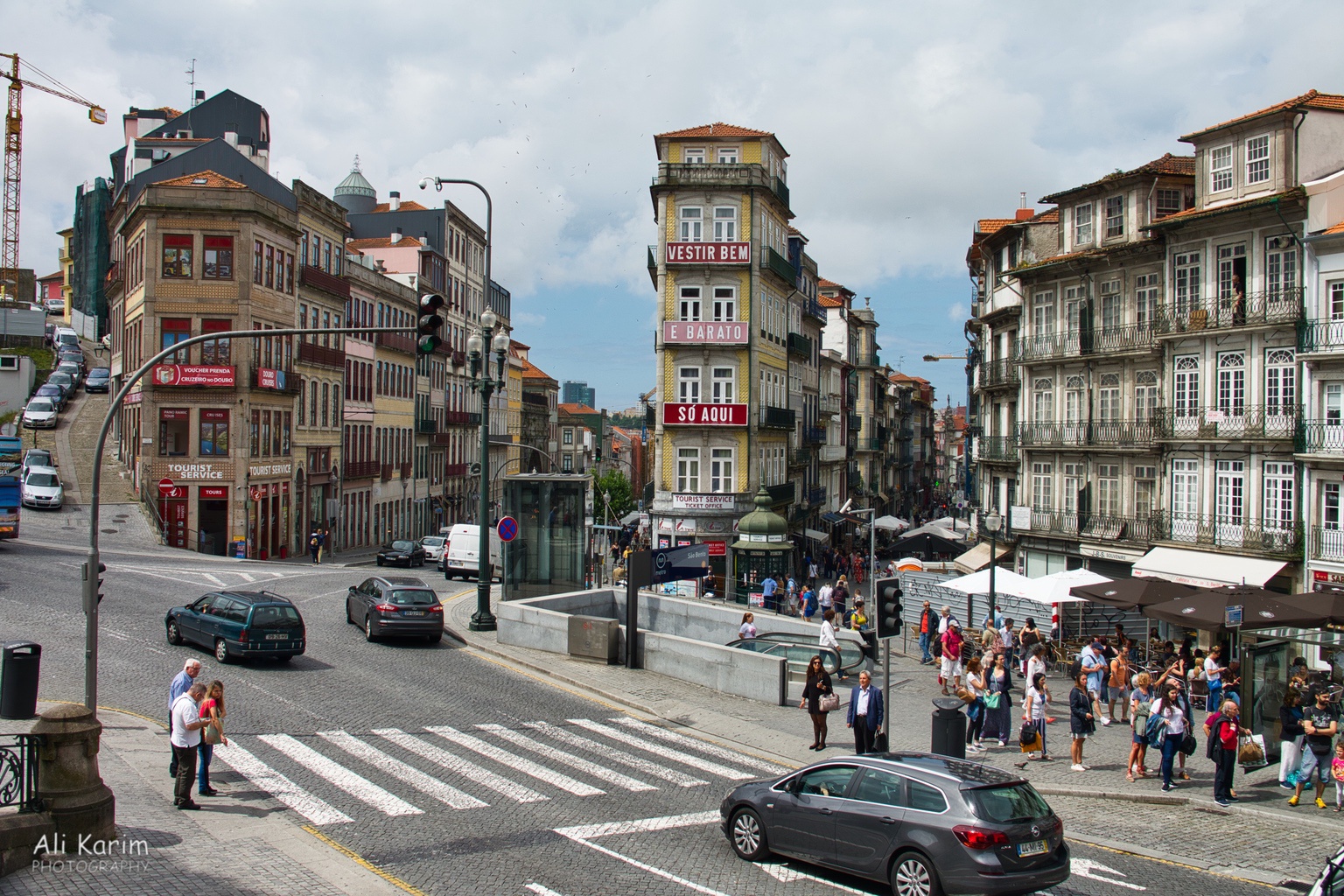 There are many historical and old buildings all around the old town; so it was good to walk around and admire the sights and buildings. There were a lot of tourists here, as this part of Portugal is a popular tourist destination.
We walked downhill to the port area, passing multiple historical buildings like the market (now gentrified into an art gallery), the Wine Museum where we got a short tour showing us where the wines of Douro valley are chemically analyzed and wine tasters taste and characterize the wines .
The Port area of Porto was quite lively, below are some images from the Port area and from Villa Nova de Gaia, the town across the Douro river from Porto.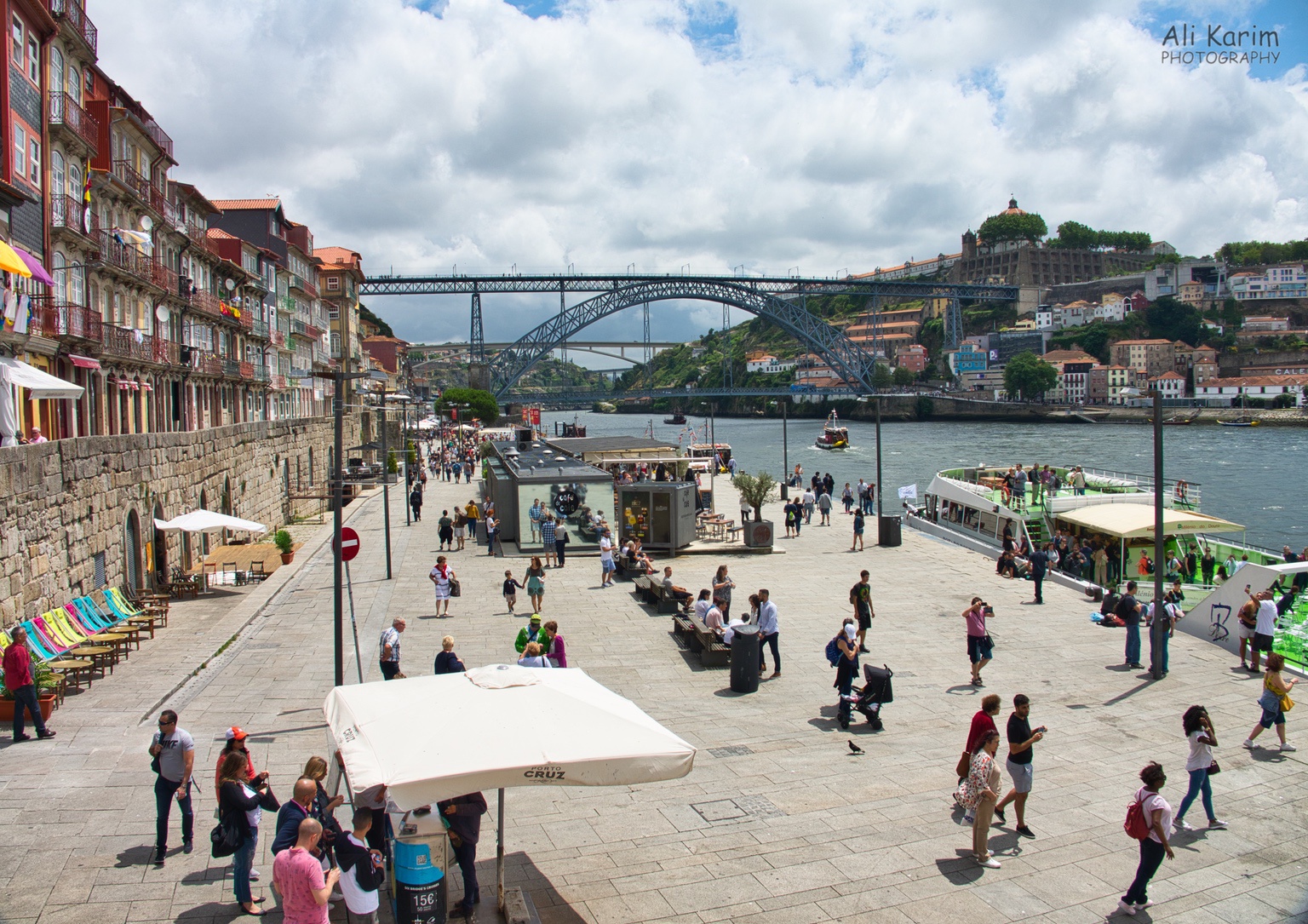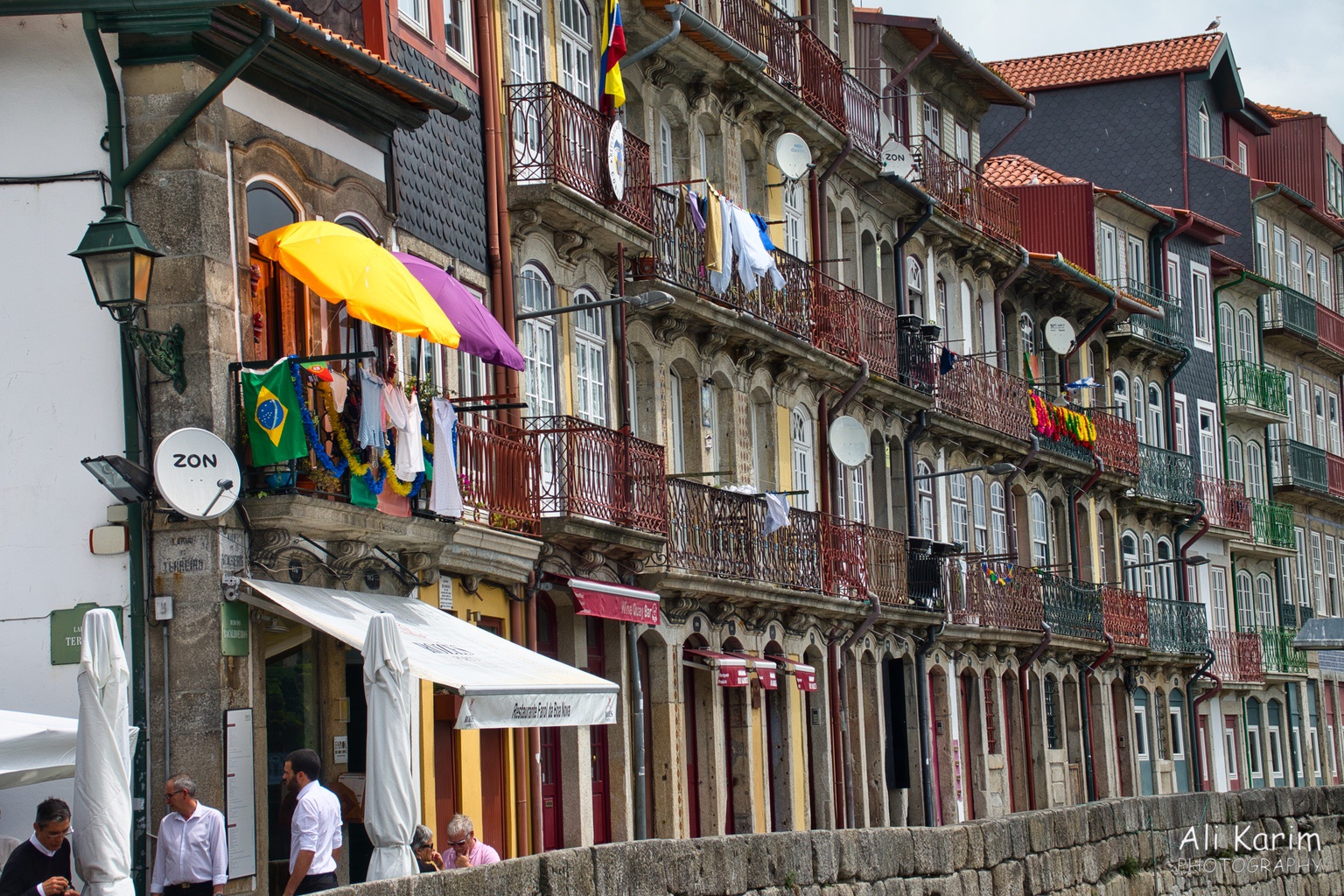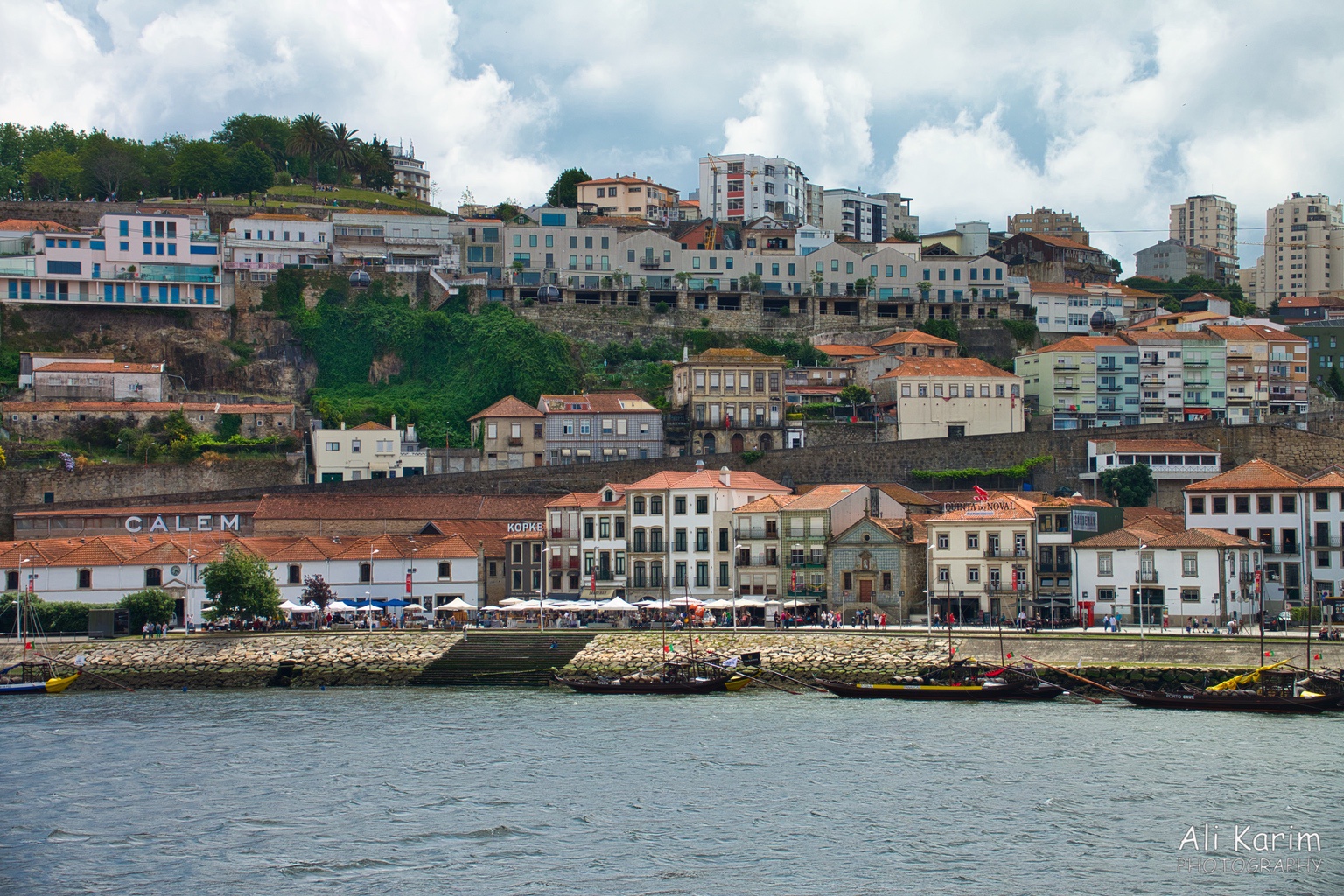 We took the river taxi across to Gaia, for 3 euro's each, to check out the views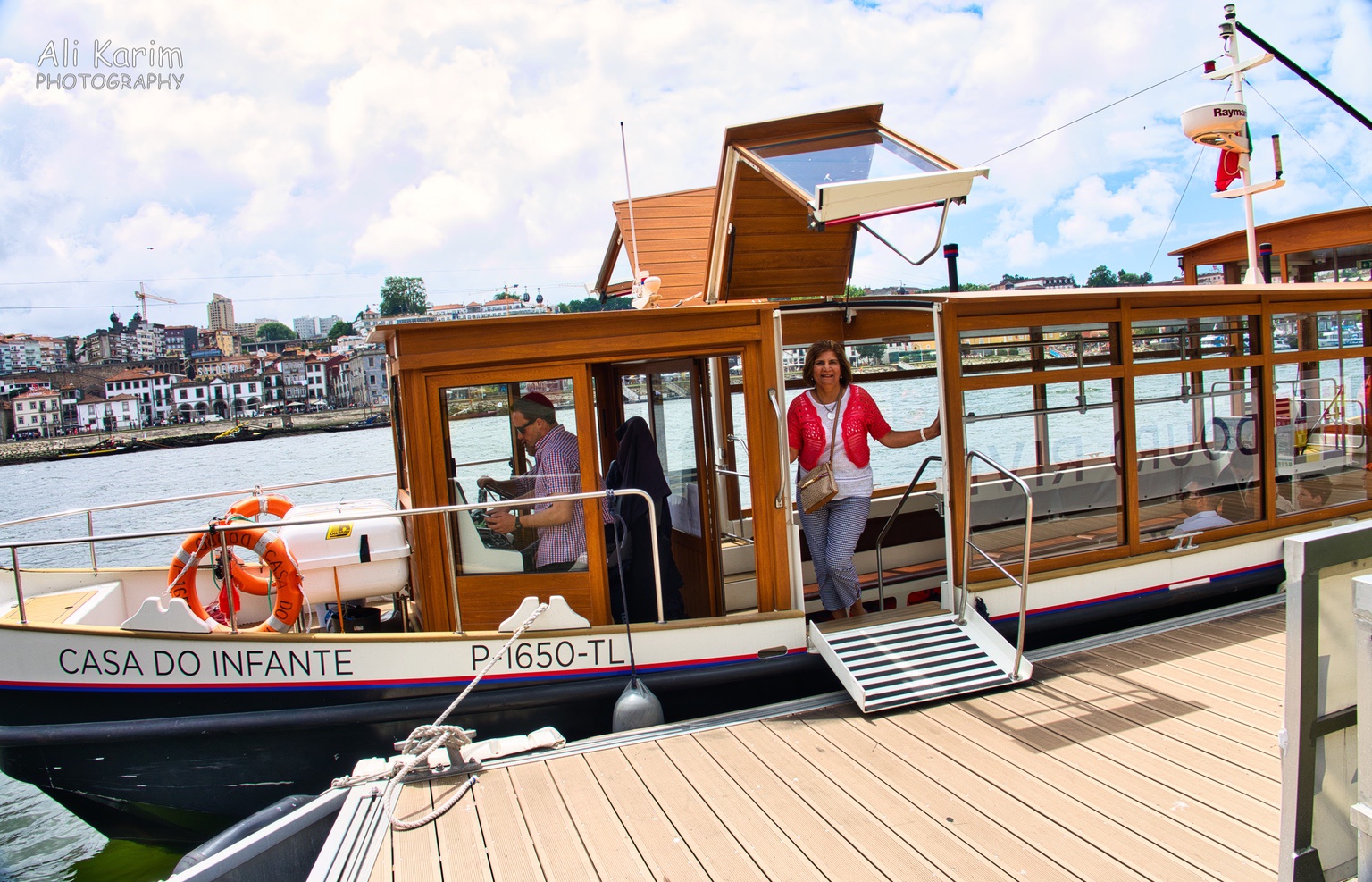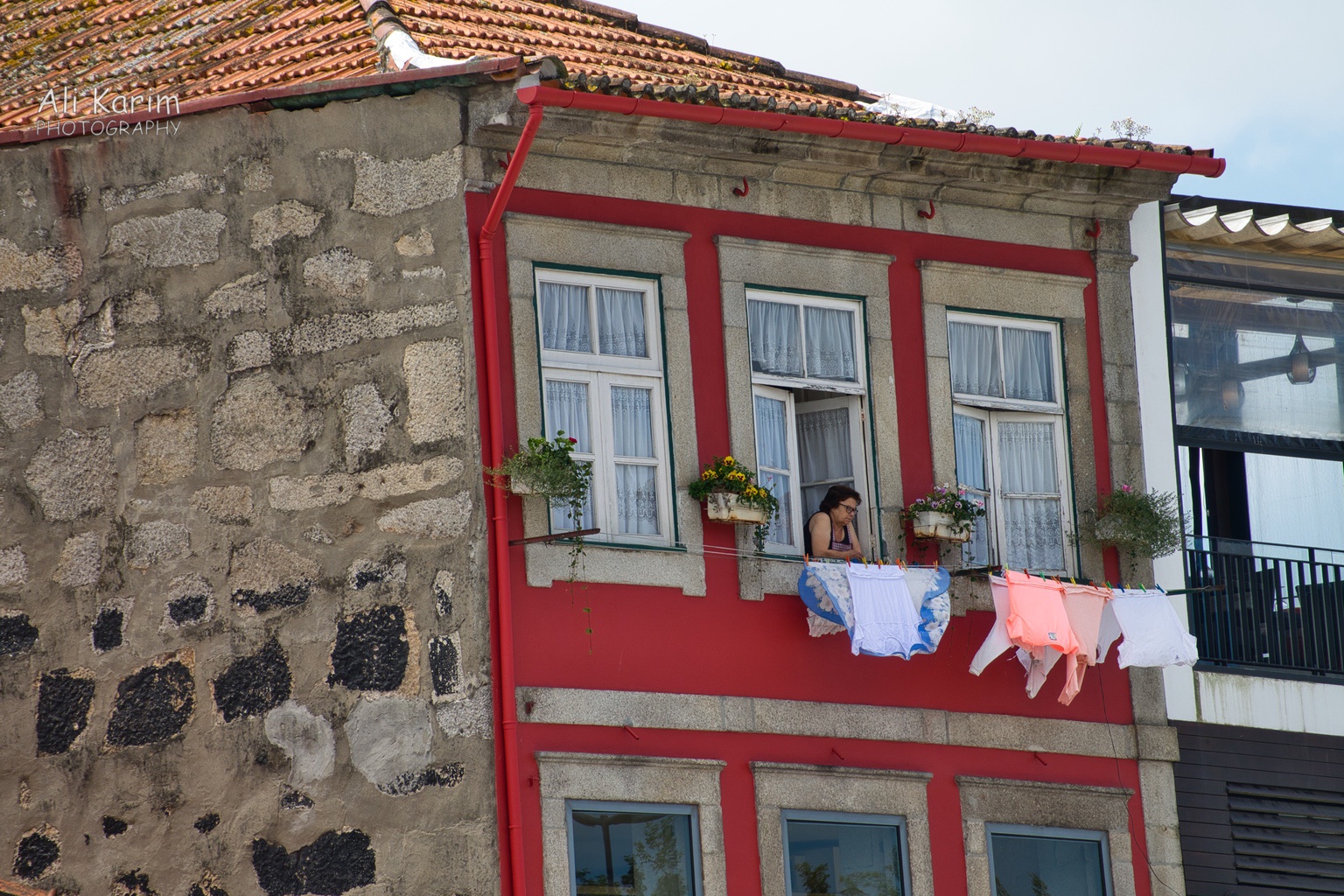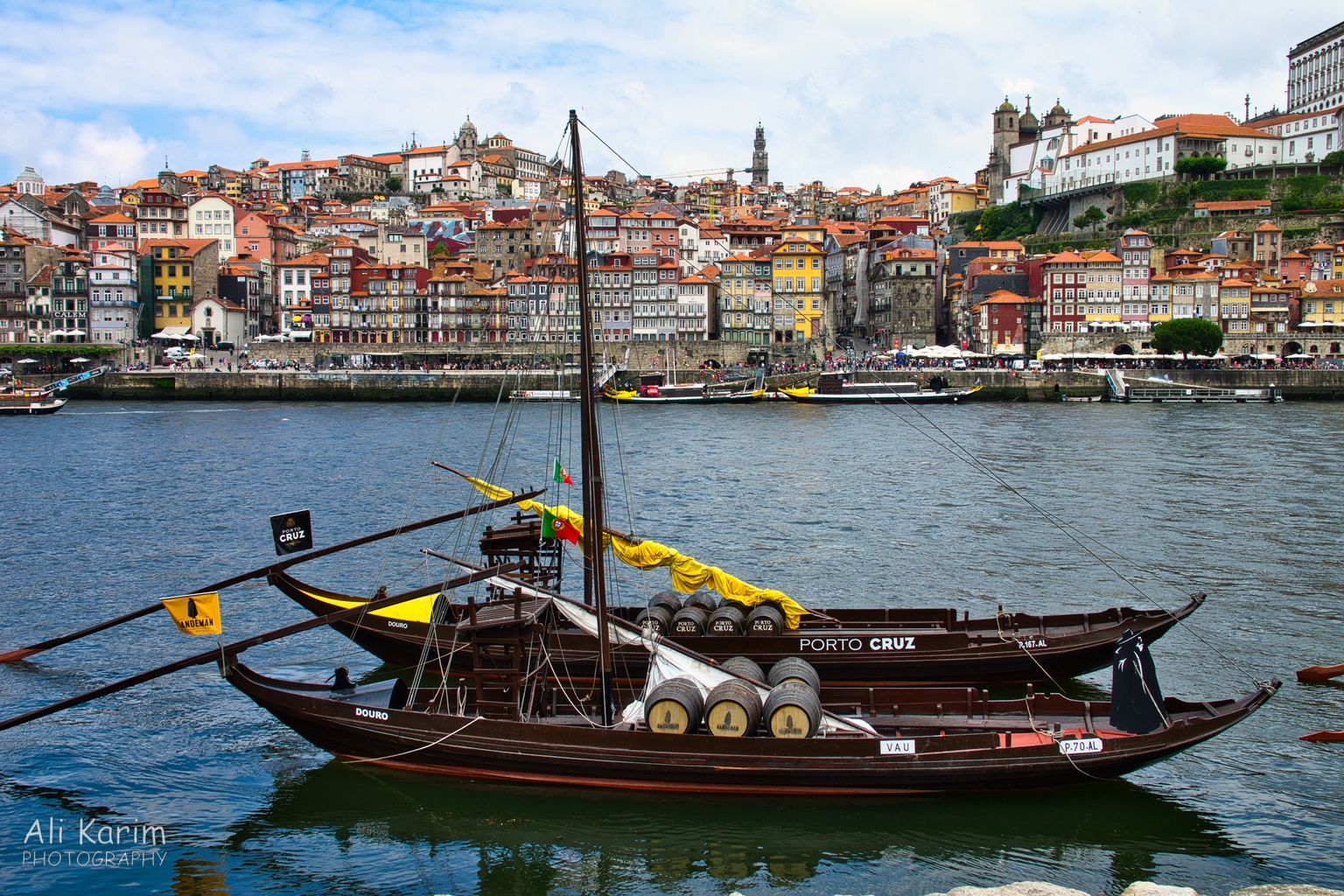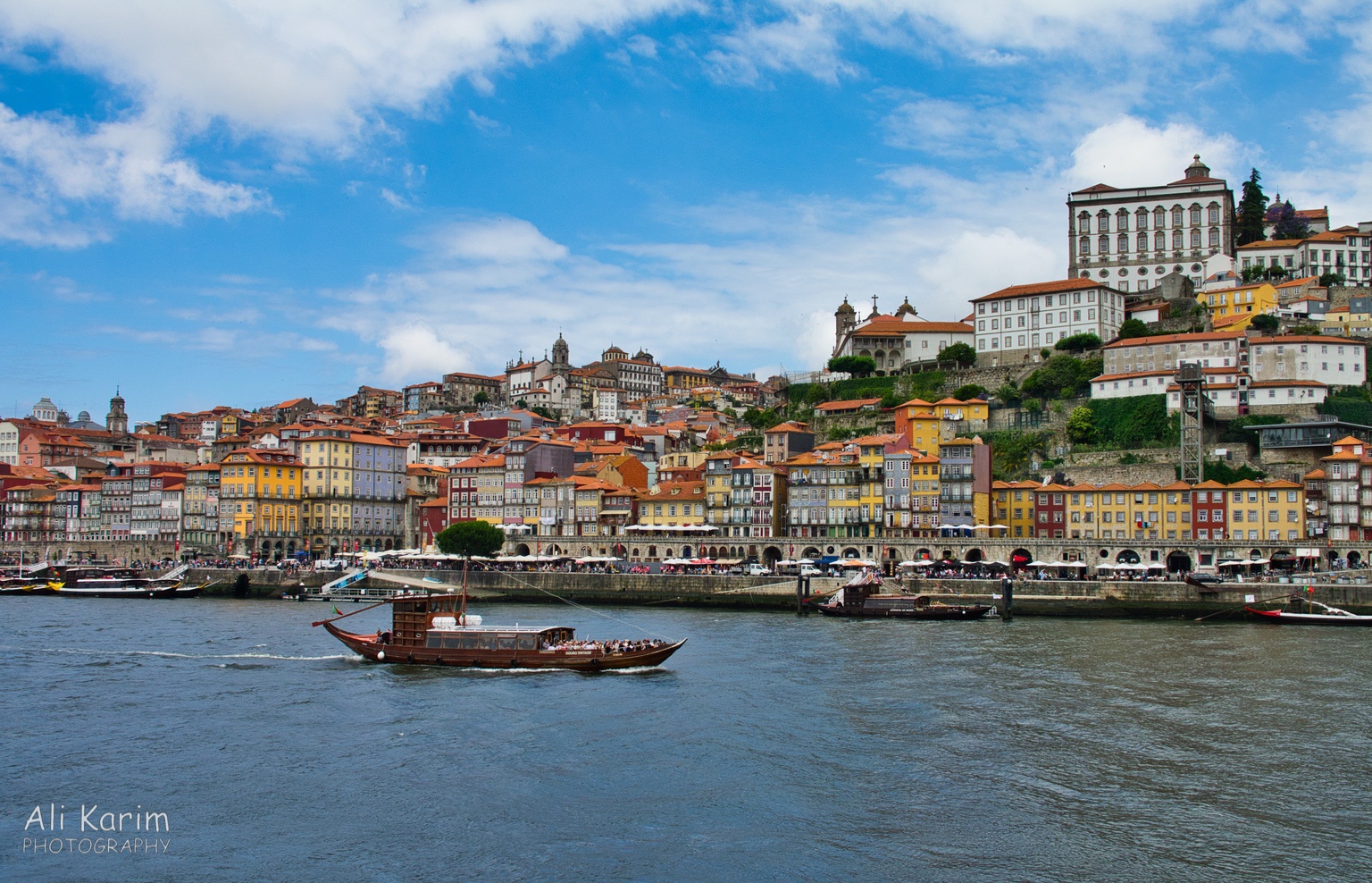 After this short stop in Gaia, we walked back to the Porto side by crossing the large suspension bridge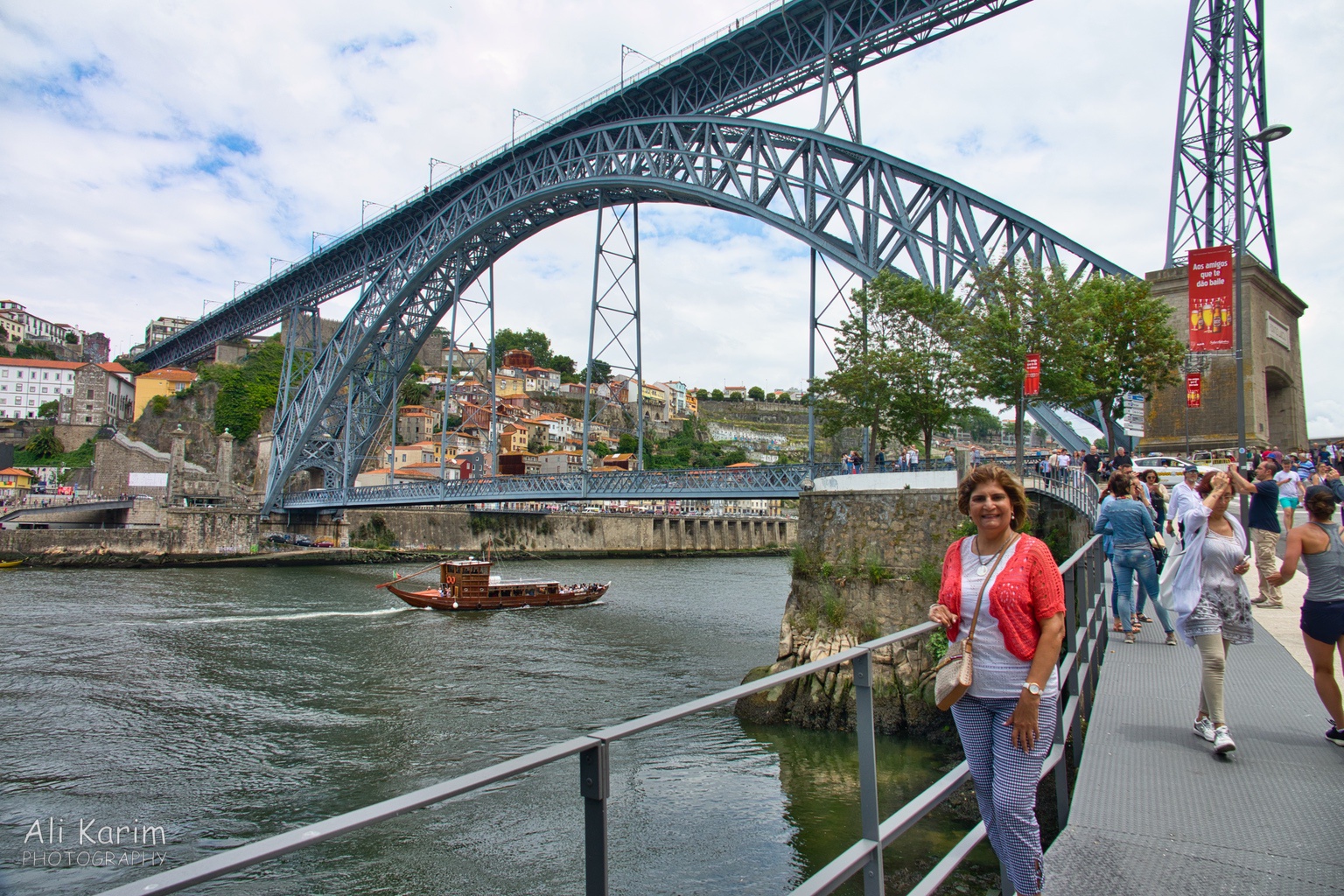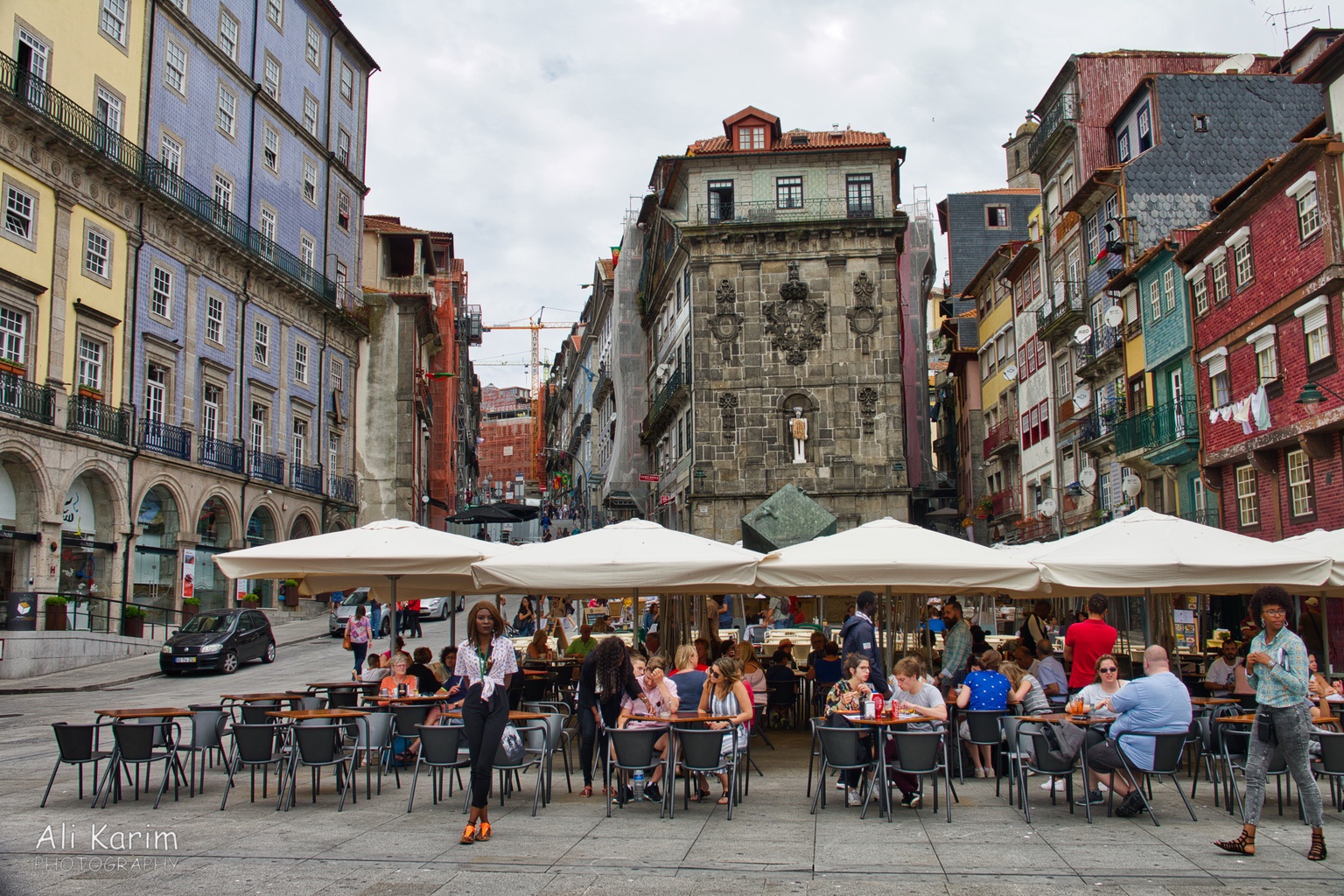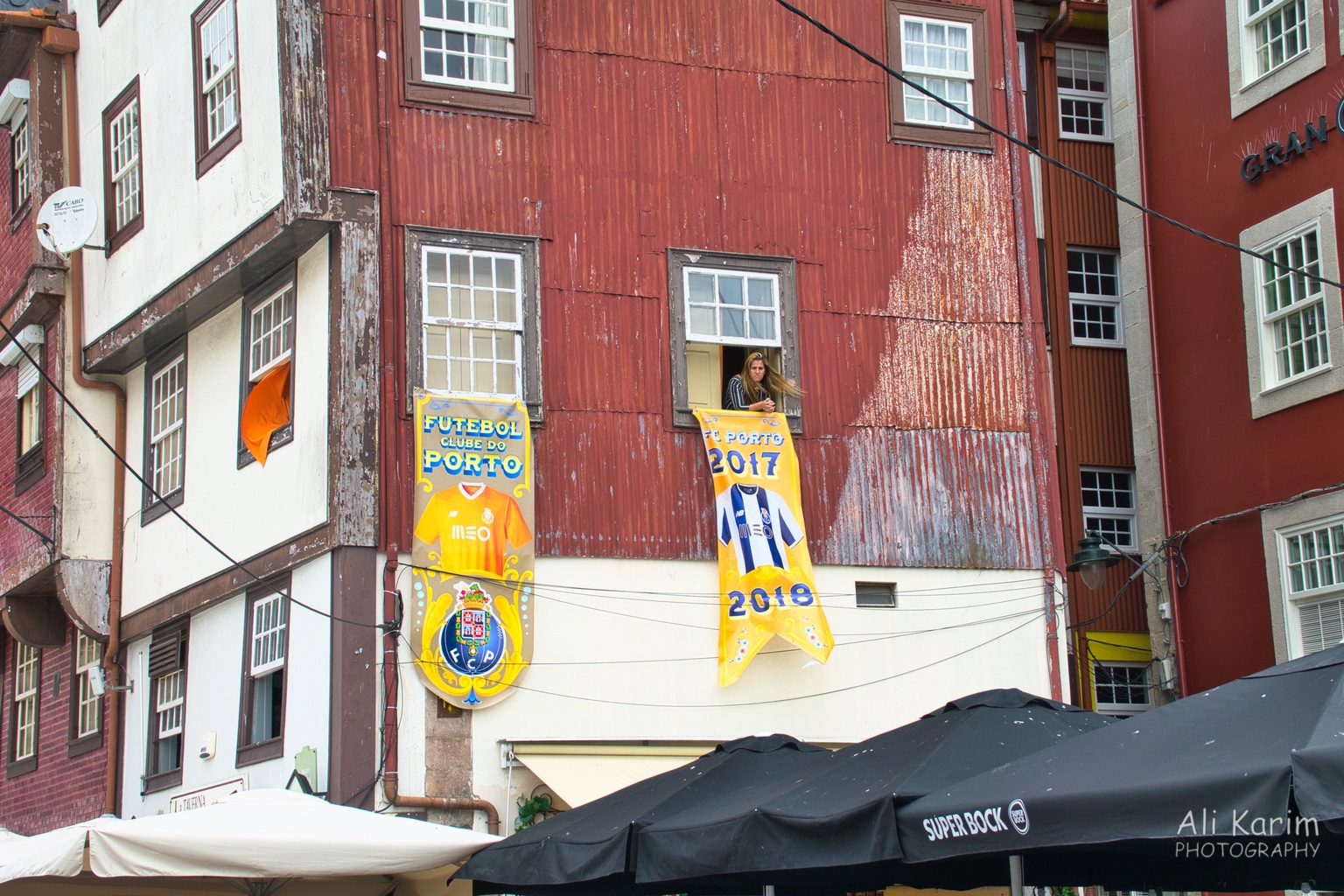 We walked back to where our car was parked, and on the way, stopped for lunch and wine at Pedro Dos Frangos, for Peri-Peri chicken.
After lunch, we decide to drive to the Douro valley region, where all the good wineries are located; and we took what we thought was the Romantic route through the wine growing district, but in fact ended up on the Rota do Romanico along the N222 and N108 roads, which is the Romesque architectural region of this area.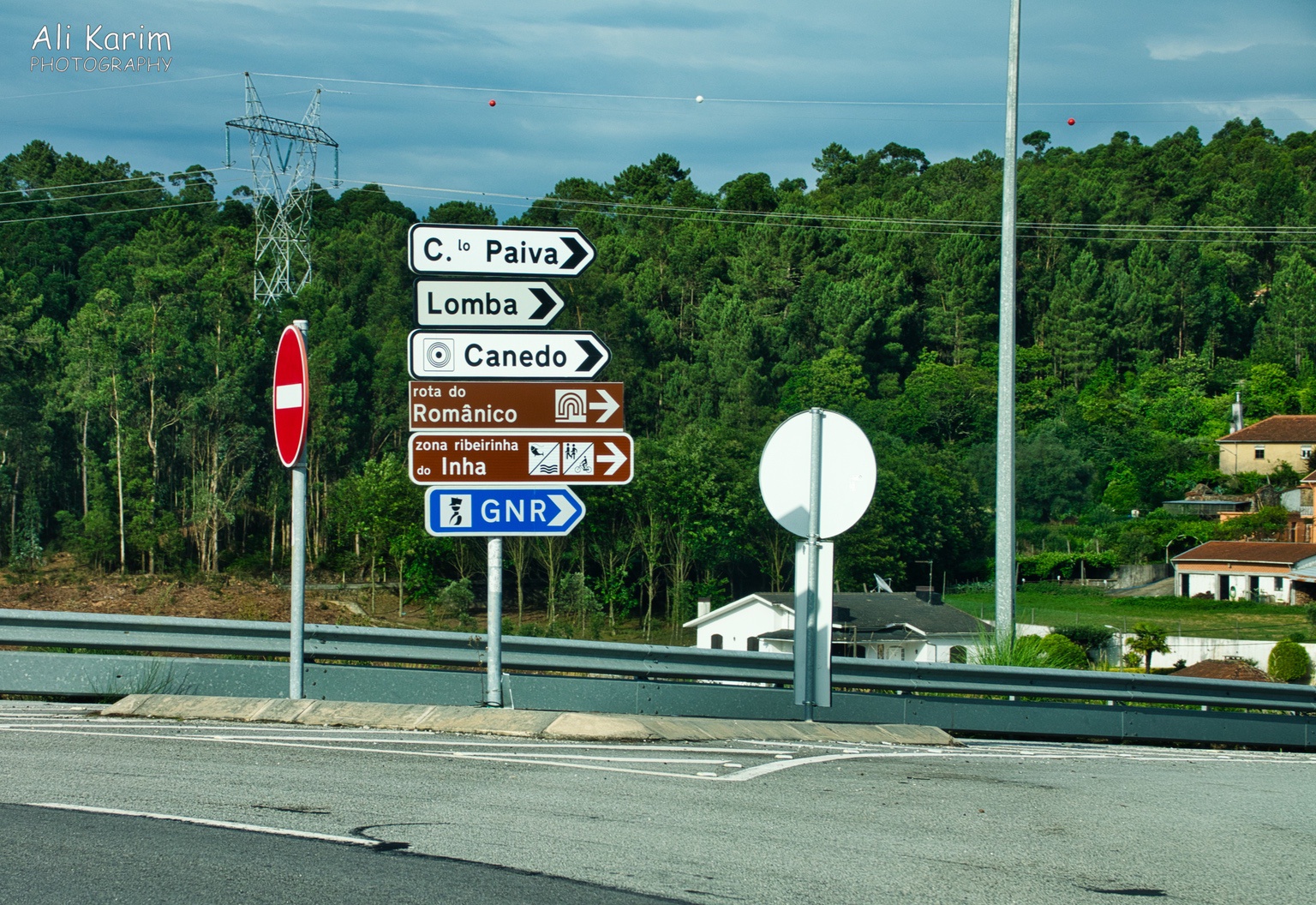 The area was quite scenic, and a pleasant drive though nice small towns along the Douro river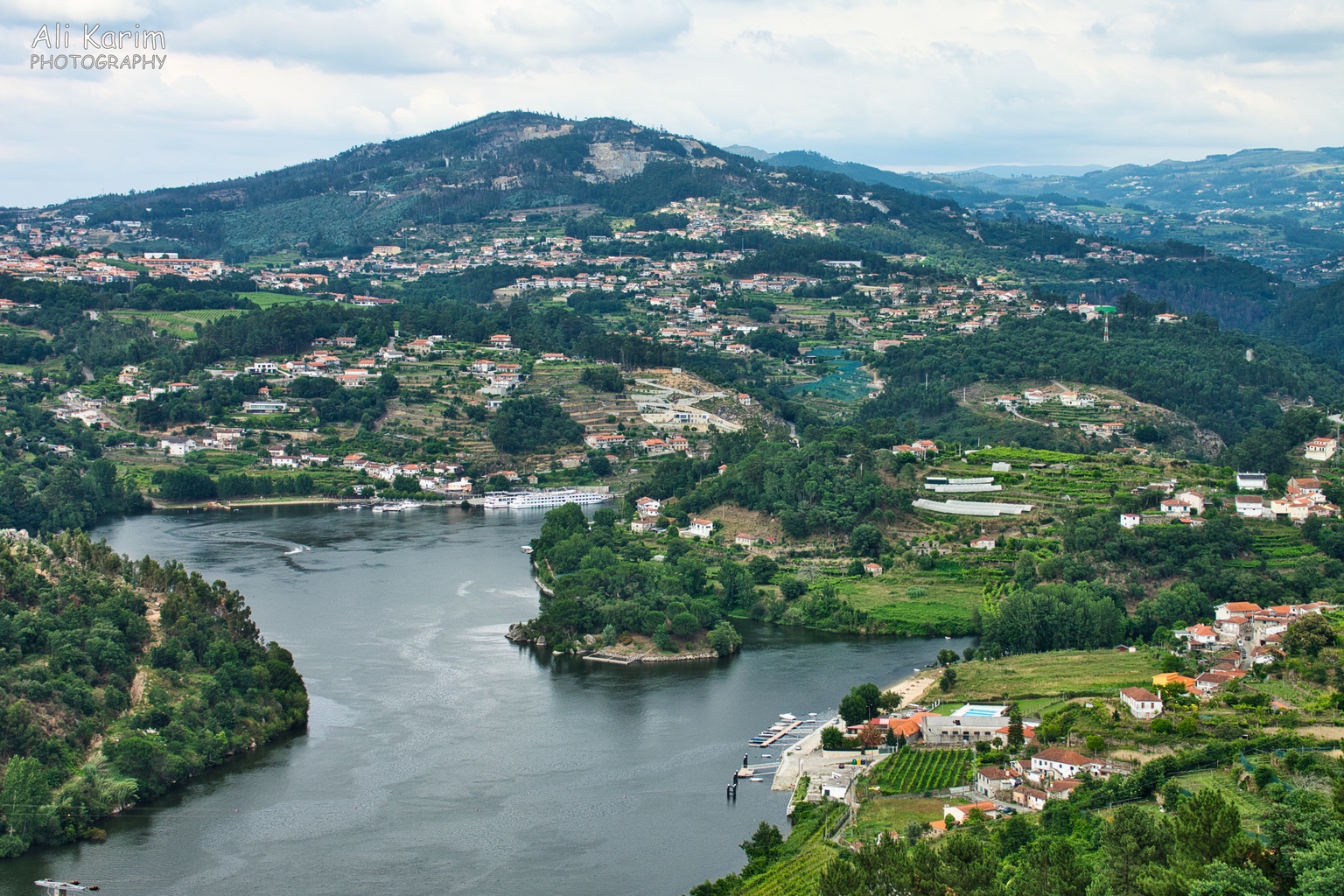 We stopped and asked for directions to local wineries for wine tasting, but very few people spoke English and even fewer that understood what we were looking for. No winery for us today :(. We ended up in a nice small town called Castelo De Paiva, where we stopped for a refreshing coffee and snacks at the Tropicalia Padaria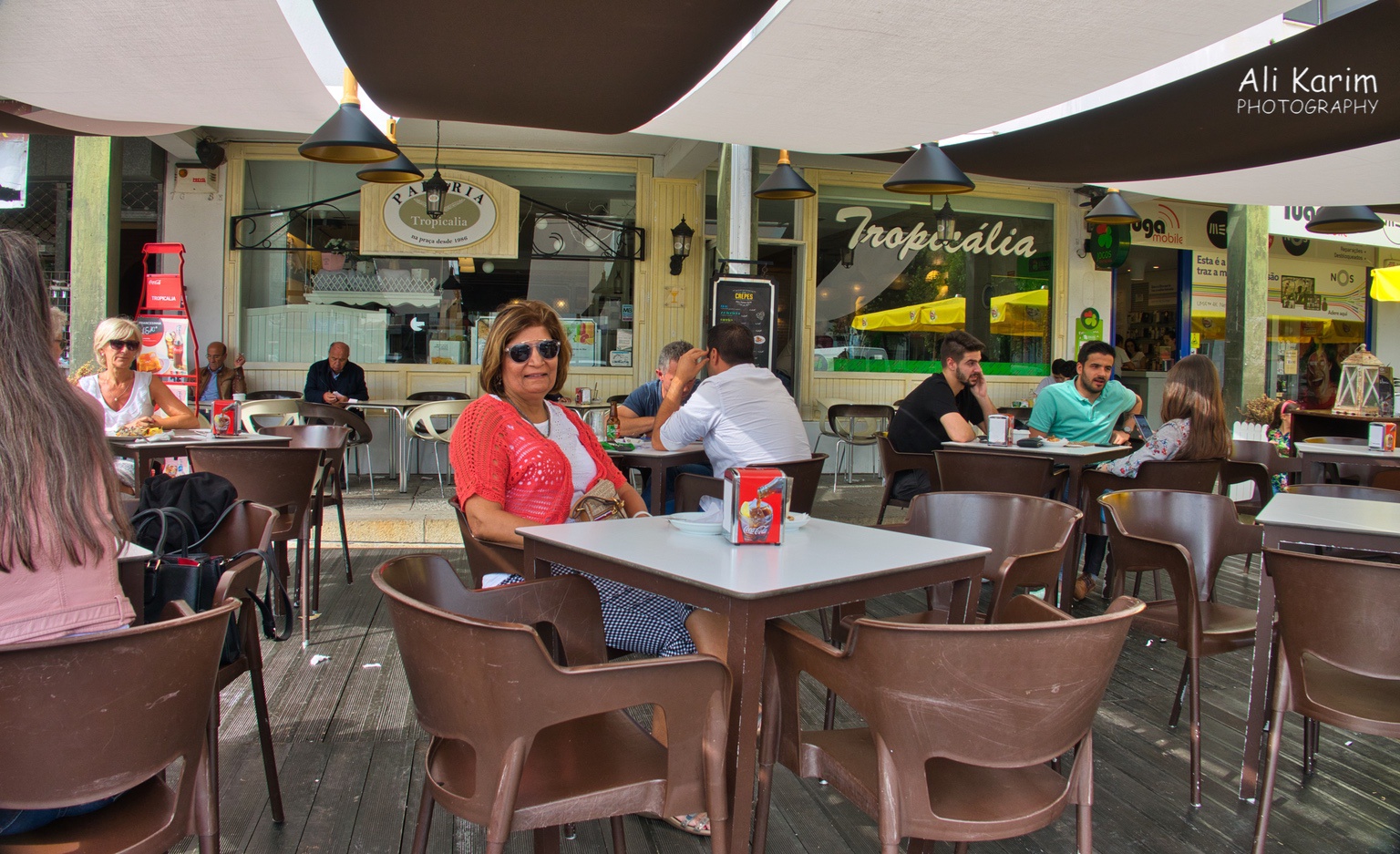 By now, it was getting to 5PM, and we were not likely to find any open wineries, even if we were able to locate a winery. So we decided to drive over the seaside beach town of Matosinhos, just north of Porto, check out the beach and find a good restaurant to have some fresh fish dinner. After a short drive, we arrived in Matosinhos; some scenes below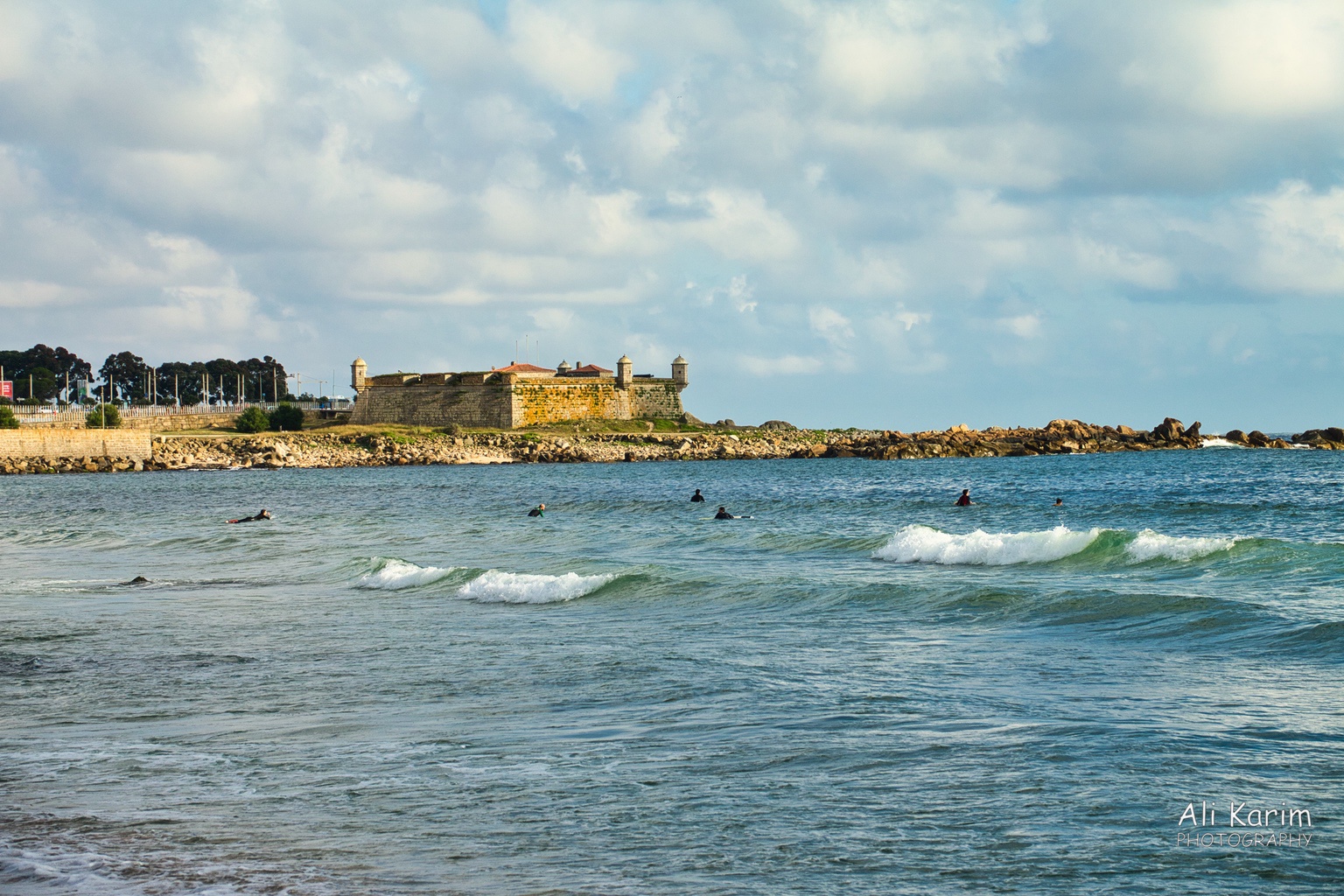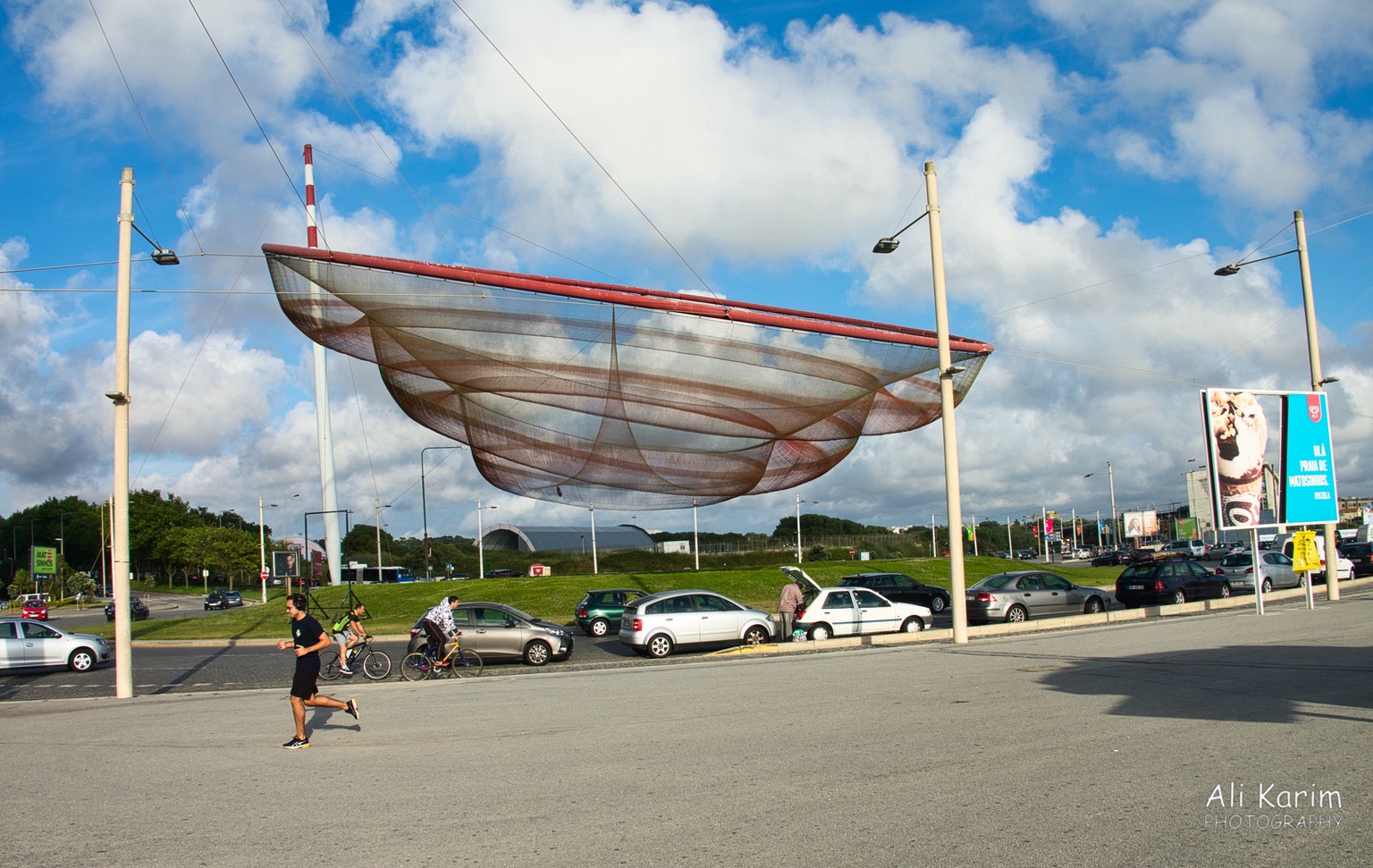 After a nice fish dinner, we headed back to Porto.
Next day, we started early, driving back to Lisbon. We stopped at Coimbra for breakfast at a local café in the old town. The old town of Coimbra is very well preserved, and still has the narrow cobble stone gulley's. The University of Coimbra, reputed to be the 2nd oldest University in the world, occupies the old town, and has multiple roman era buildings in use.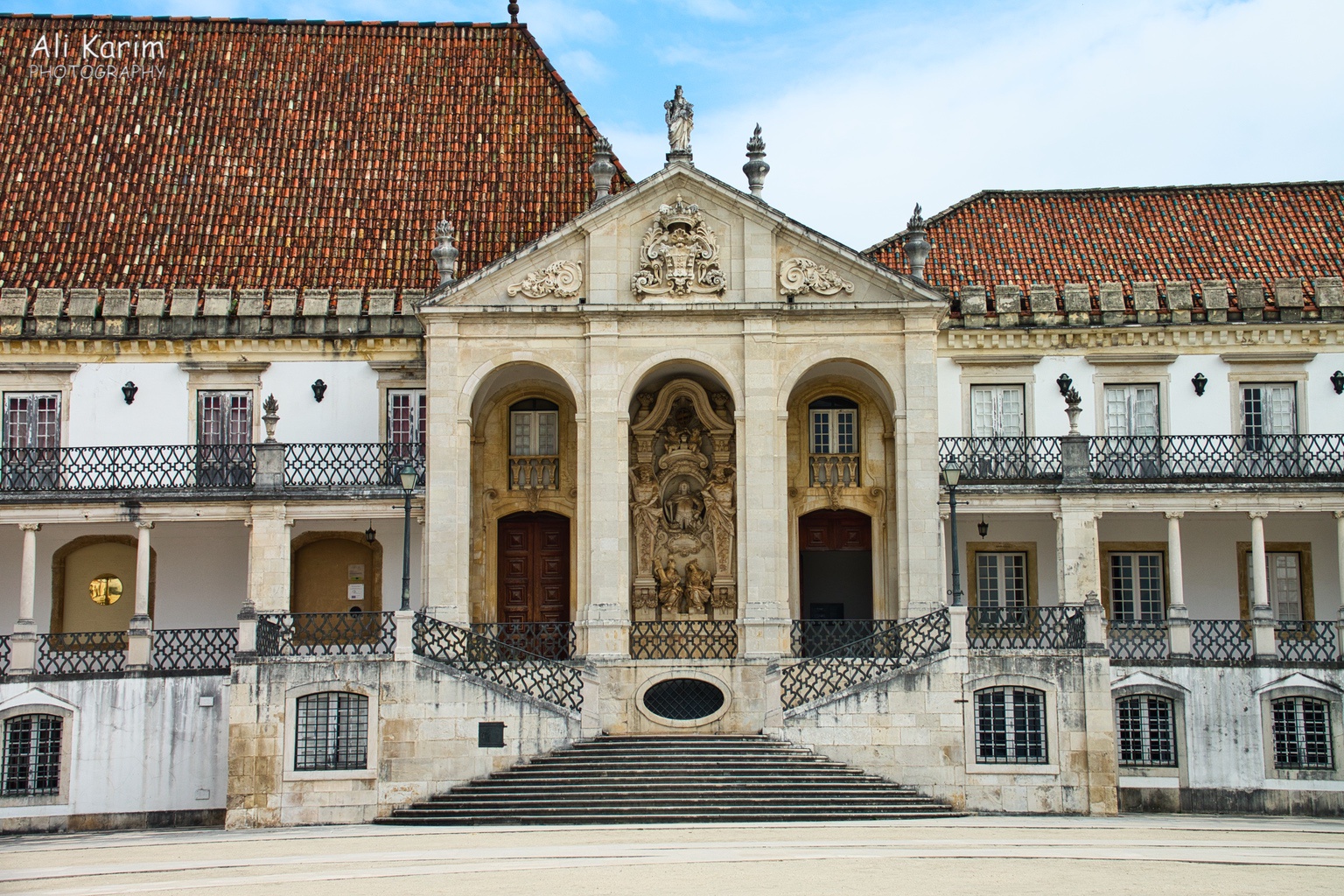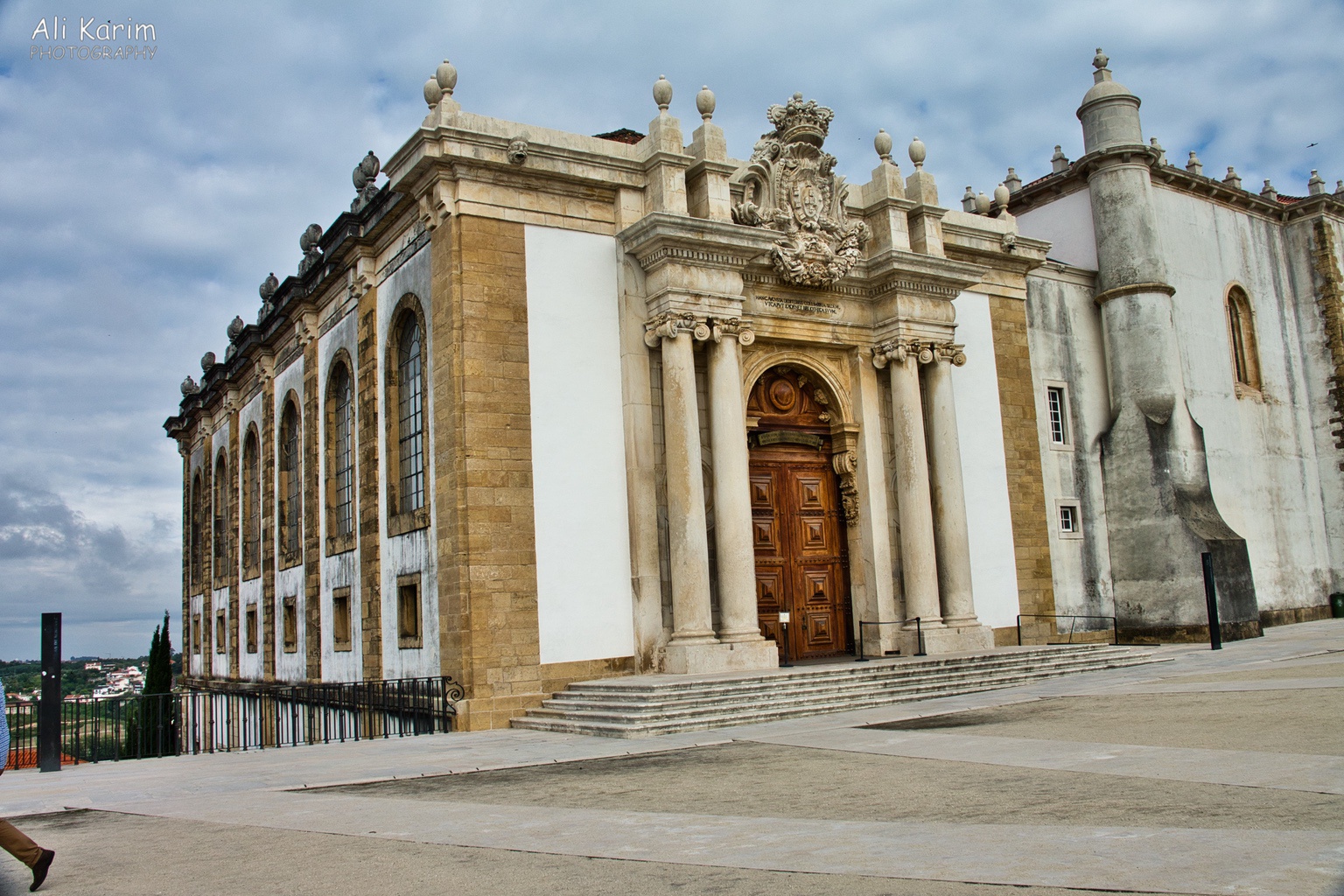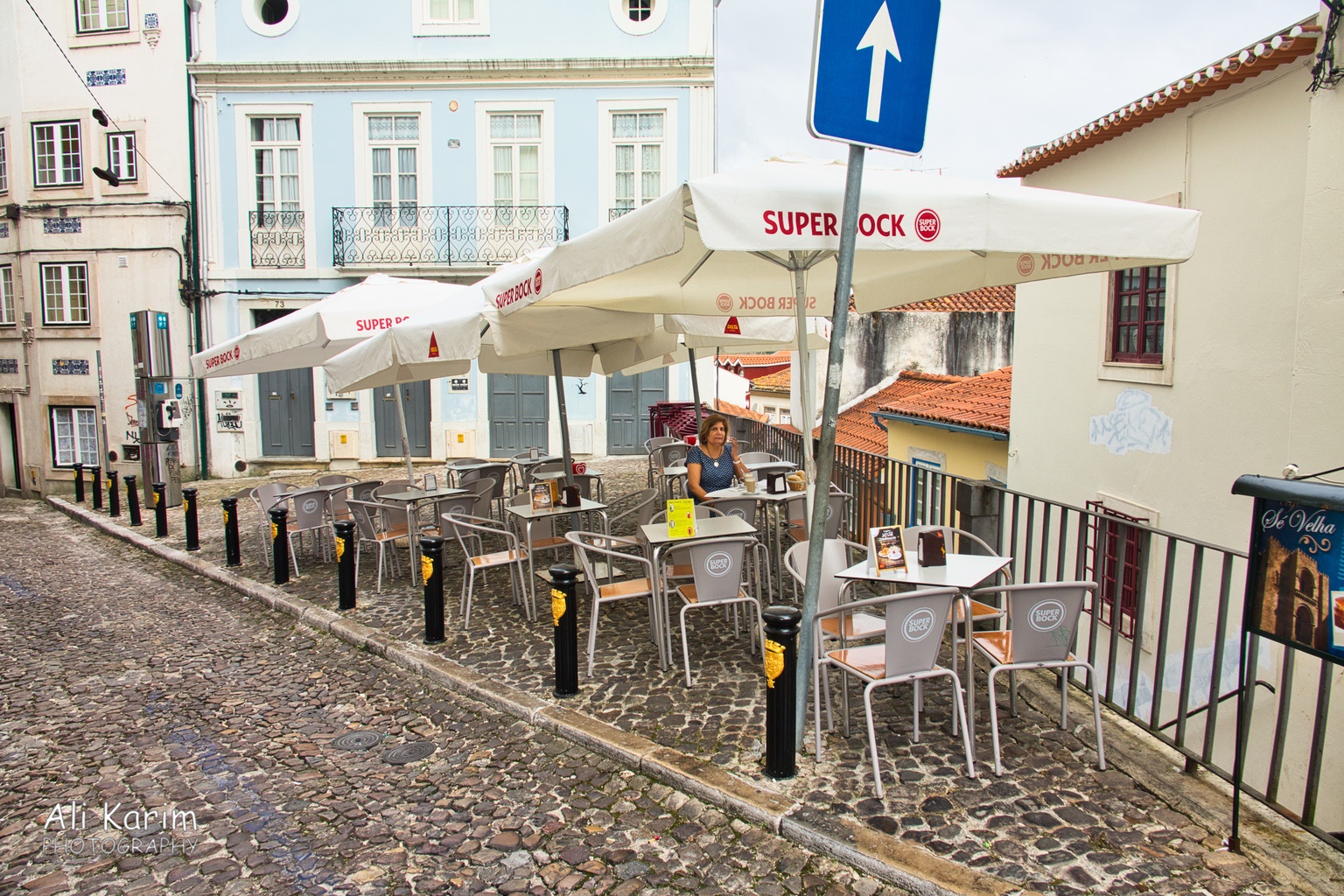 We did not have much time to spare in Coimbra, but it is definitely worth checking Coimbra out more thoroughly as it seems like a nice lively university town, with lots of old world character.
We then got back onto the E1 Tollroad, and drove back to Lisbon, returned the car at the airport, bought weekly metro/bus/tram unlimited use-passes at the airport metro station for 30 euro's each, and headed off to our AirBNB apartment which was located a 3 minute walk from the Cais Do Sodre metro station.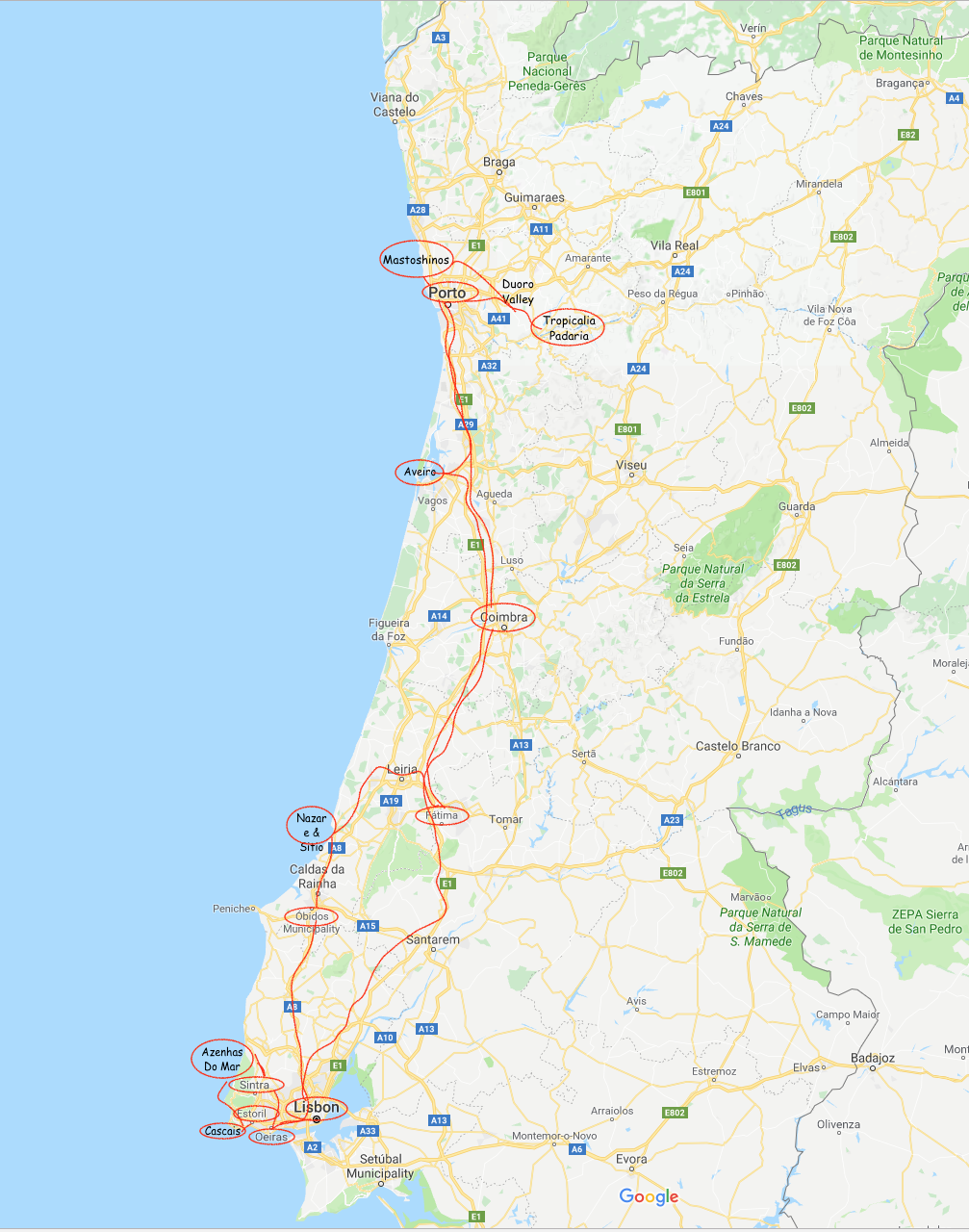 This entry was posted in
››Northern Portugal July 2018
,
Europe
,
Portugal