More Beirut Lebanon
After a good night's rest, woke up the next day and first checked my Amex account online since I had misplaced my Amex card the previous day. There was still no unknown/fraudulent charges, nor was there any charge from Babar restaurant. Called Babar, and was again told to come in at noon and talk to the manager.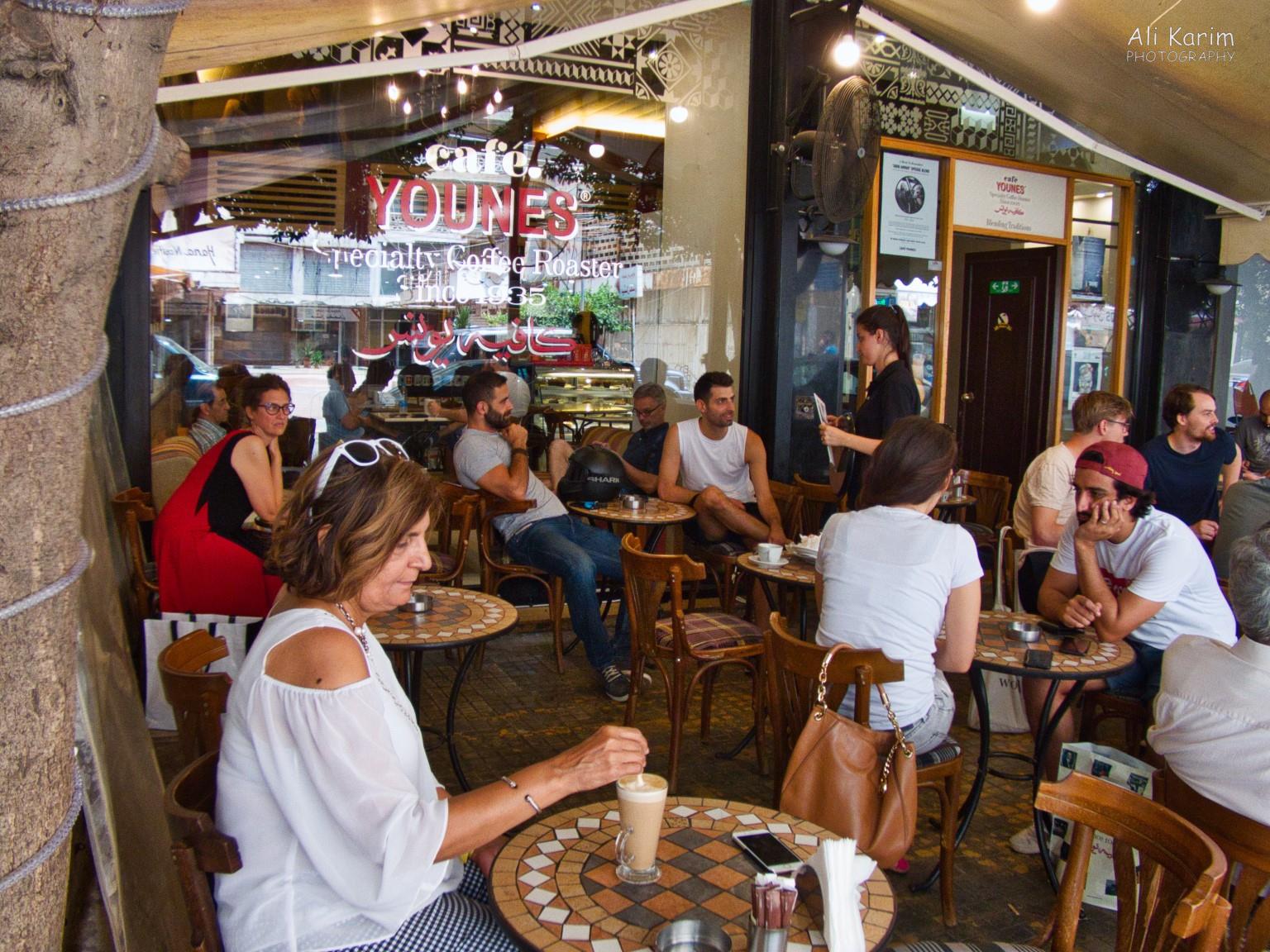 So, after a nice breakfast, we went to check out the local tourism office near the hotel to pick up maps and information of areas to visit outside Beirut. When we got there, we found it closed, as this was a Friday .
Quick Info
On Fridays, Govt offices remain closed.
So instead, we went to the nearby Banque du Liban's Money Museum, on Hamra street; question being – were Banks open on Fridays?. We could not find the entrance to the museum, so we went to the guard house and were told to go inside the bank office building (which was open on Friday). We went inside through a metal detector and had to put our backpack and camera through an Xray machine. On the other side, we were directed to the backside of the next office building, where we were welcomed by a nice lady who spoke good English, and was very informative.
This museum visit starts with a 10min video of the history of money, and the financial stages that Lebanon went through. The museum had an excellent collection of coins dating back from the Phoenician, Greek, Roman, Byzantine, Arab (including Fatimid) and Ottoman times. They also have a lot of bank notes on display explaining the history and evolution of security features. Very interesting place; well worth visiting.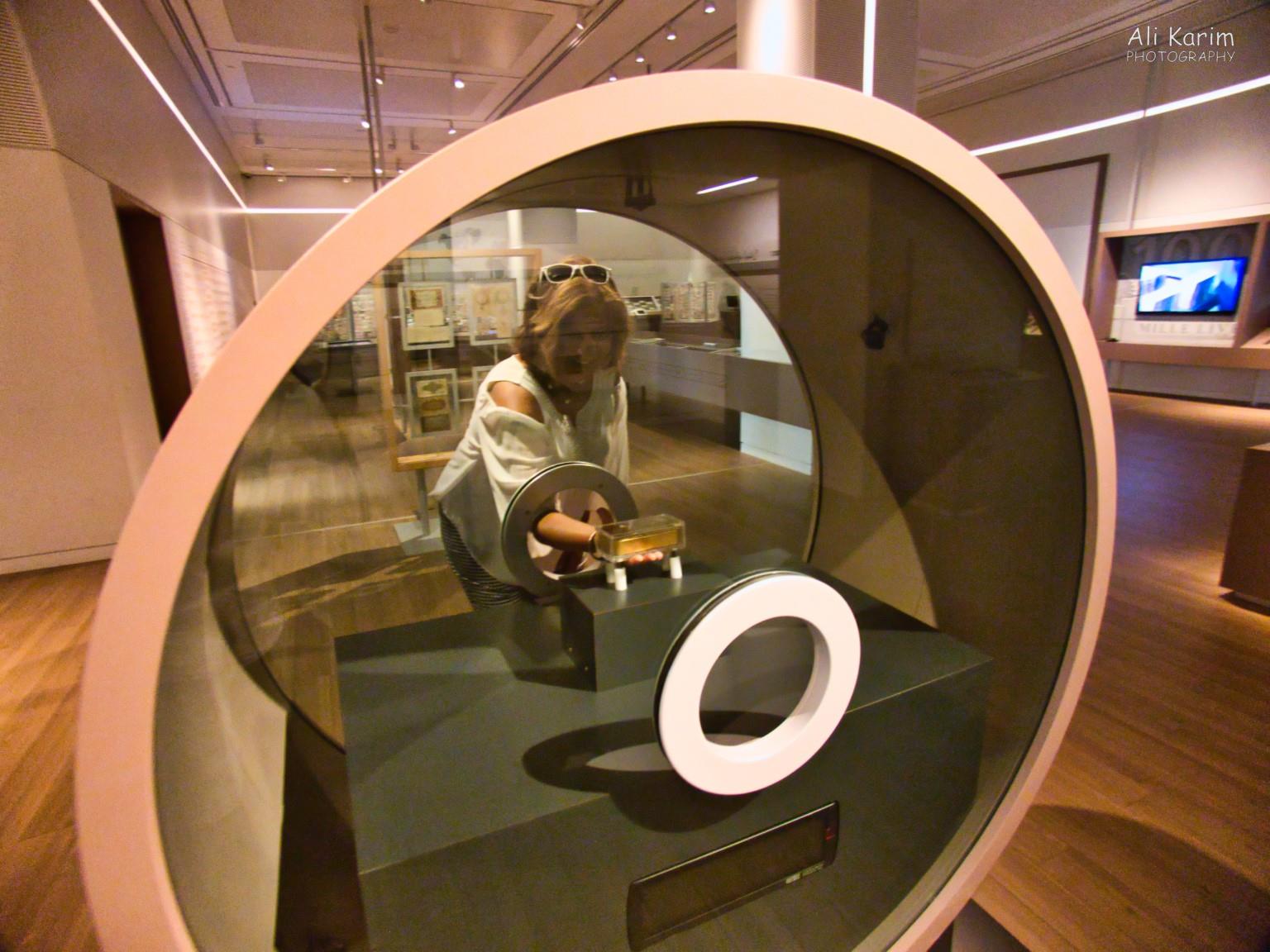 The Lebanese pound is very stable, so much so, that in Lebanon, you can pay for anything either in Lebanese pounds (LP) or in US$'s. ATM's will offer you a choice of withdrawing currency in LP or in US$'s. I believe this is attributed to their very stable fiscal policies over many years. 1 US$ was worth 1,500 LP's. I wonder how they maintained their stable fiscal policies during the multiple wars they have been through.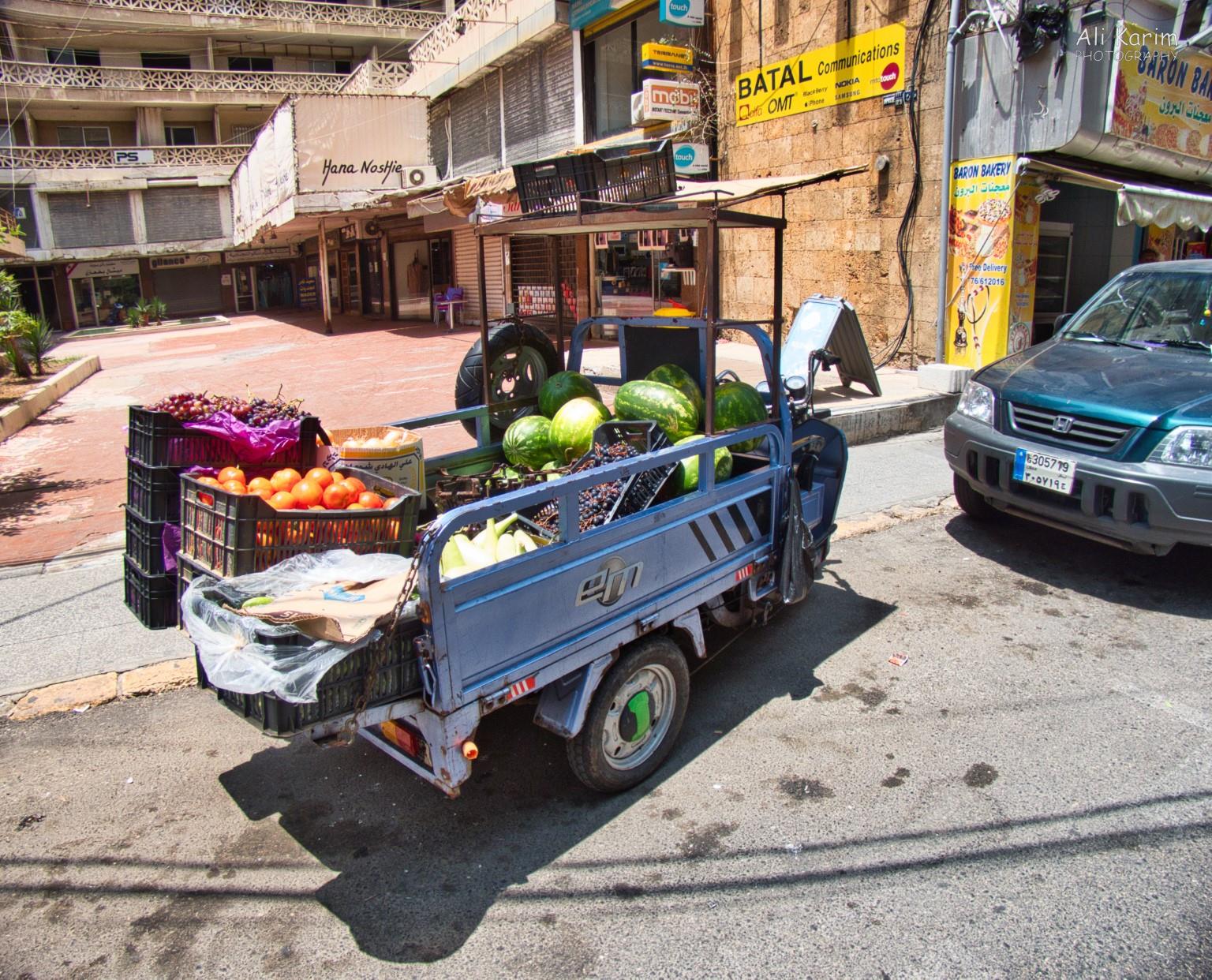 Once we finished here, it was almost noon, time to visit Babar restaurant; to check on my Amex CC status. We walked over to Babar, as it was close to Hamra street.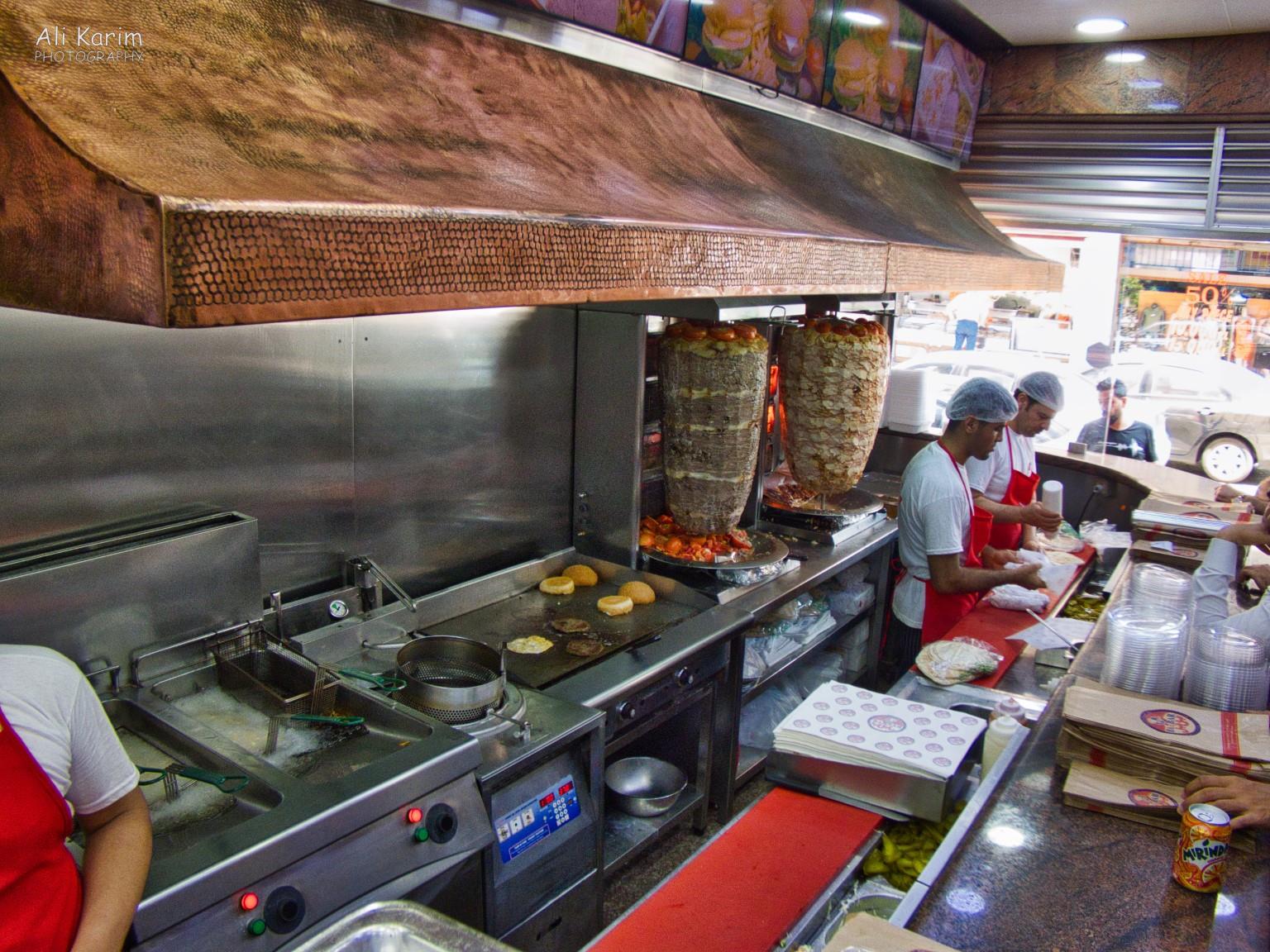 Once at Babar, we waited a couple of minutes and the manager showed up; he was at a different location. He talked in decent English, explaining that the staff are strictly instructed to place all lost items into a locked area they maintain, and that he had personally checked the lost & found area, and had not found my CC.
He then brought our waiter (from the previous day) out from inside and all of us talked. The waiter remembered us from the previous day, and said that he had returned my Amex CC to me after we paid the bill. The manager apologized and said he would contact us (took my mobile number) if he found anything. But nothing for now. So no go.
We then went back to the hotel and checked online for activity on my card. Again, nothing suspicious and again, no bill from Babar restaurant presented; strange. We decide that for the Credit card issue, we would wait a few more days and continue monitoring my CC statements online; I was loathe to cancel my card as I use it for my business, and there are many business operations tied to it; and it is a lot of work to change all such connections. Also, Amex covers me for fraudulent charges anyway.  Hopefully we made a good decision.
We then decided to go check out the National Museum of Lebanon; so called up for an Uber and waited outside the hotel. Unfortunately, we had 2 Ubers fail us, and a taxi driver offered to take us there for 10,000LP (or about $6) so we hopped in. We started driving and I noticed that the driver was driving with only his right hand. So I looked a little close to see if he his left hand was missing, and saw that it was not missing, and that he was using a rosary bead continuously in his left hand; interesting.
We arrived at the National Museum, and I gave the driver 20,000LP; and he gave me back 5,000LP. I told him this was not what we had agreed, but he simply said that he had no change. Have to be very careful with taxi drivers in Beirut 🙂
The National Museum had many interesting Roman artifacts as well as numbers paintings, and other pieces of history.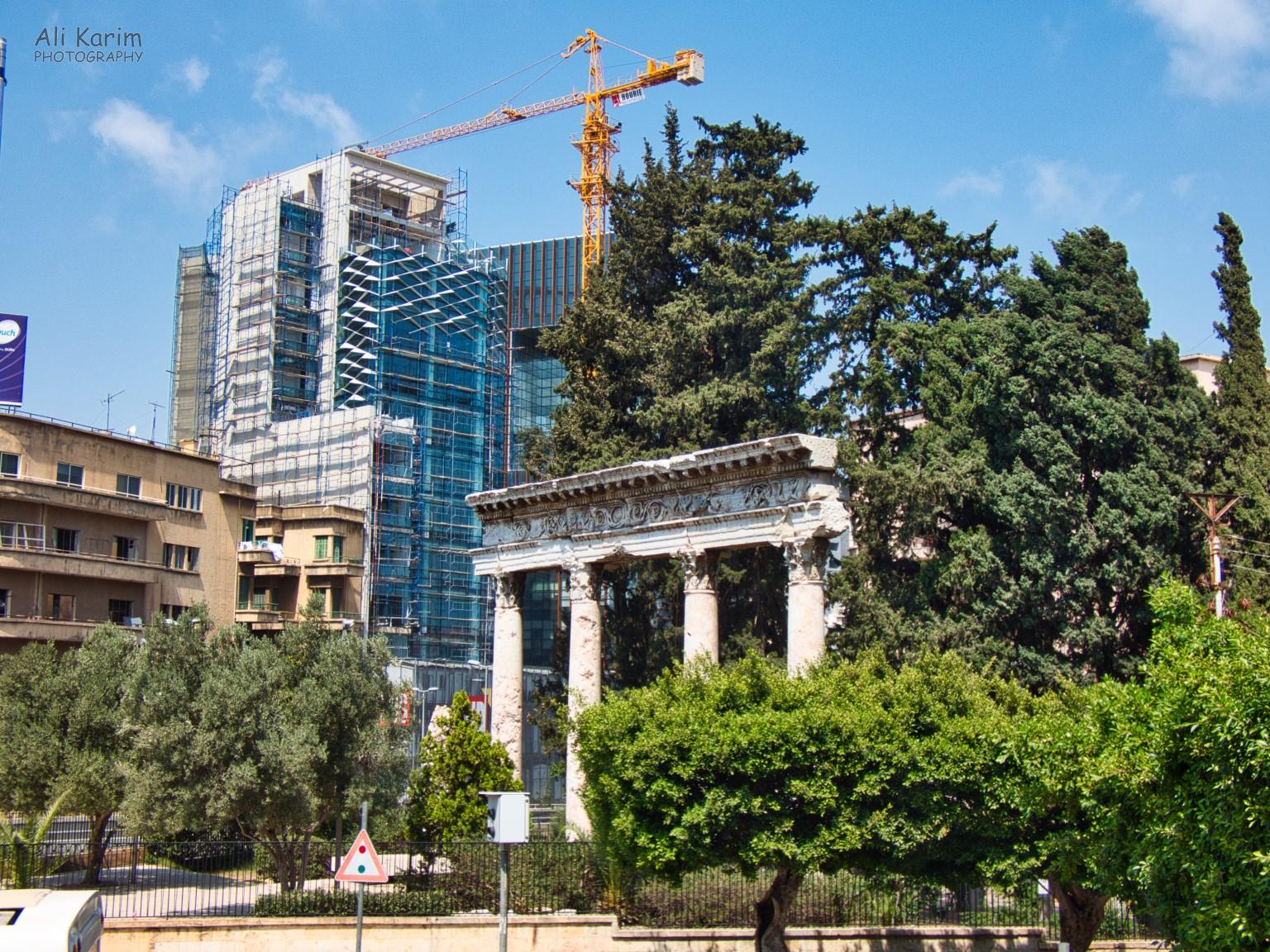 After we finished here, we decide to go to the Gemmayzeh area (happening area) of Beirut and check out a couple of locations there. Booked an Uber, which thankfully arrived, and we drove through a different neighborhood near downtown, where we saw a few buildings that had not yet been refurbished after the last war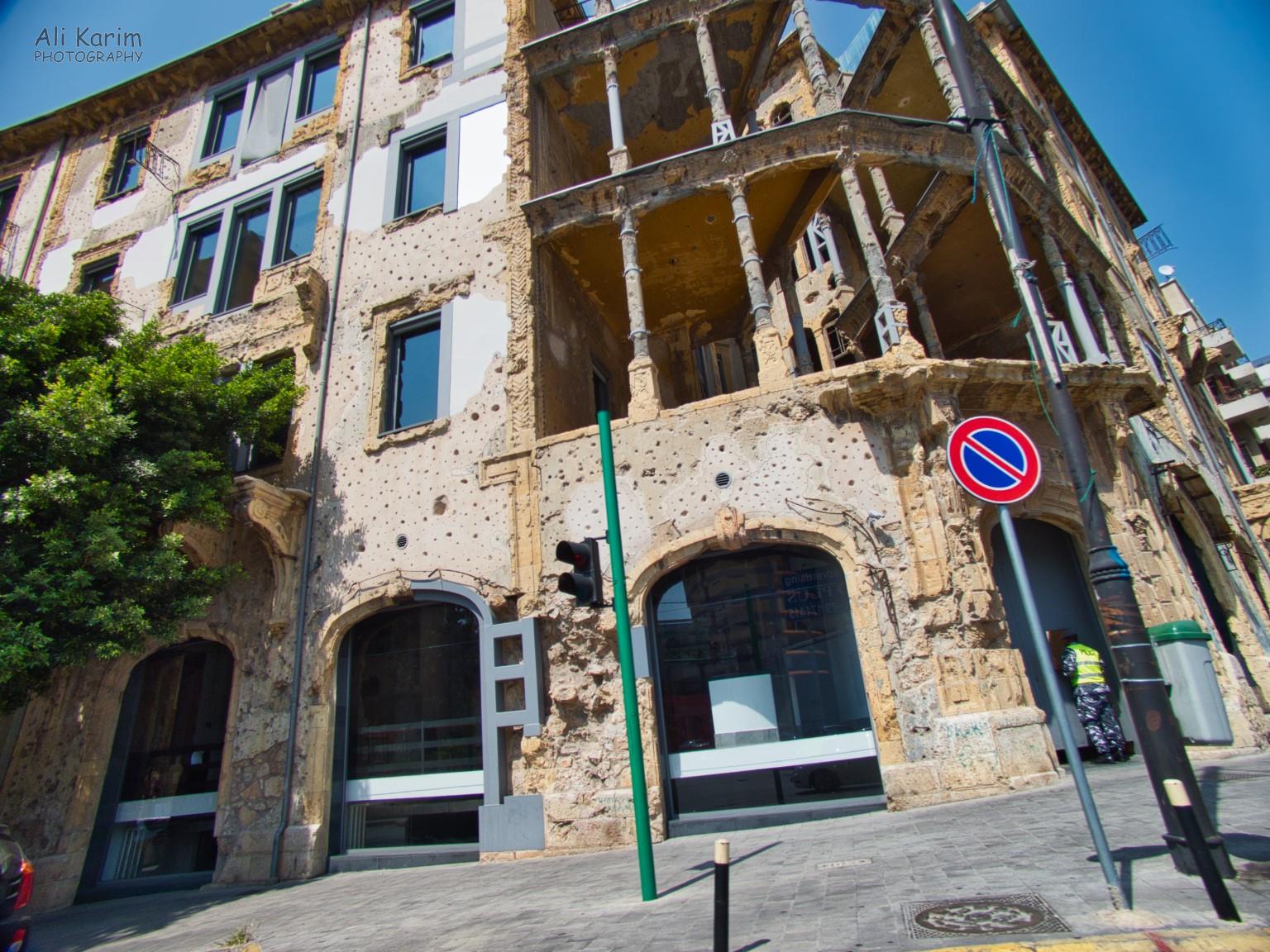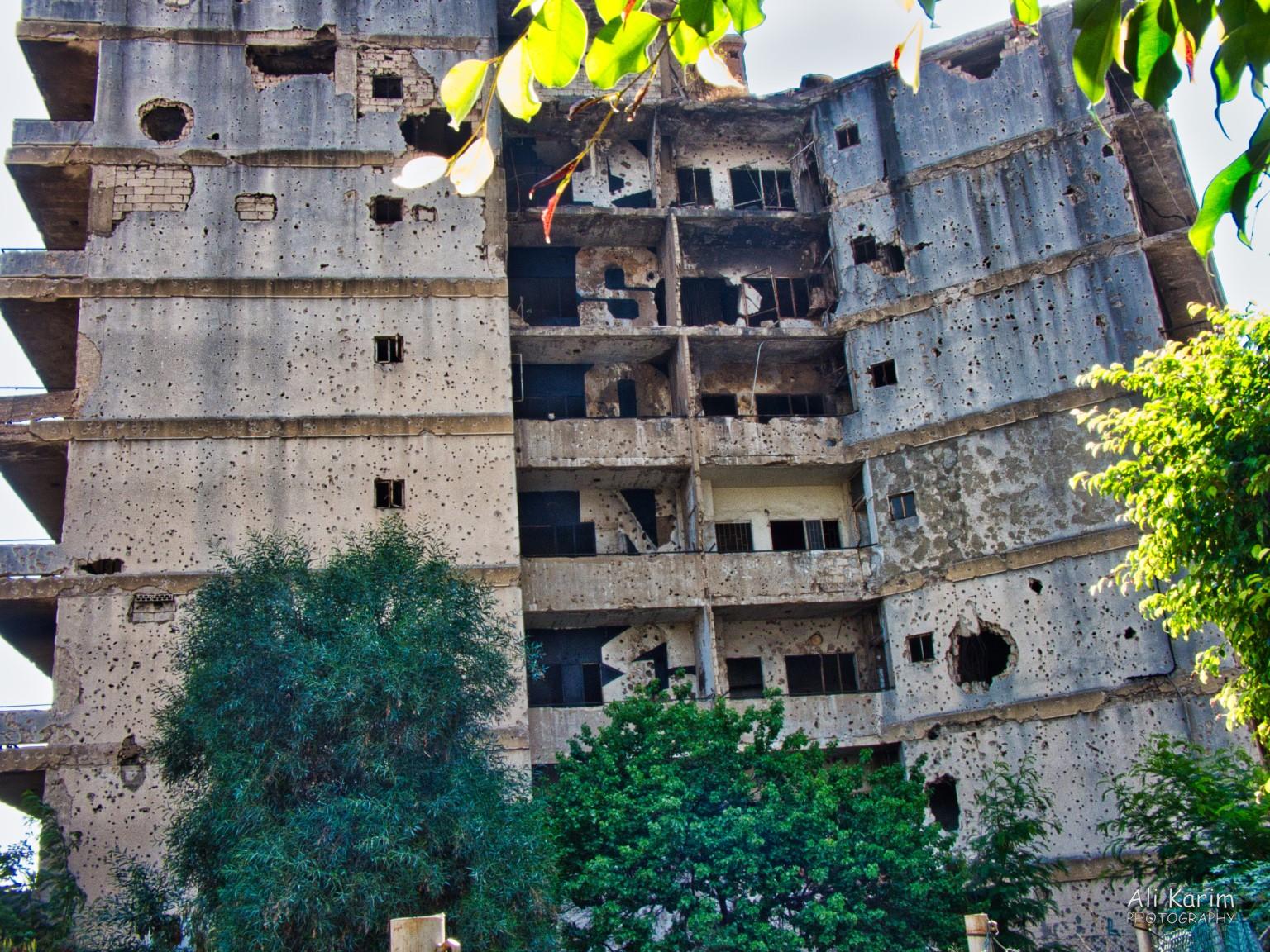 It should be noted that we only saw about 4-5 buildings in this shape in Beirut, out of the hundreds of buildings in Beirut that were fixed up and were perfectly fine. I can only imagine how dangerous it would have been in this Green Line area during the wars.
We arrived in Gemmayzeh and first had a nice lunch at Le Chef, where they cook up some interesting dishes.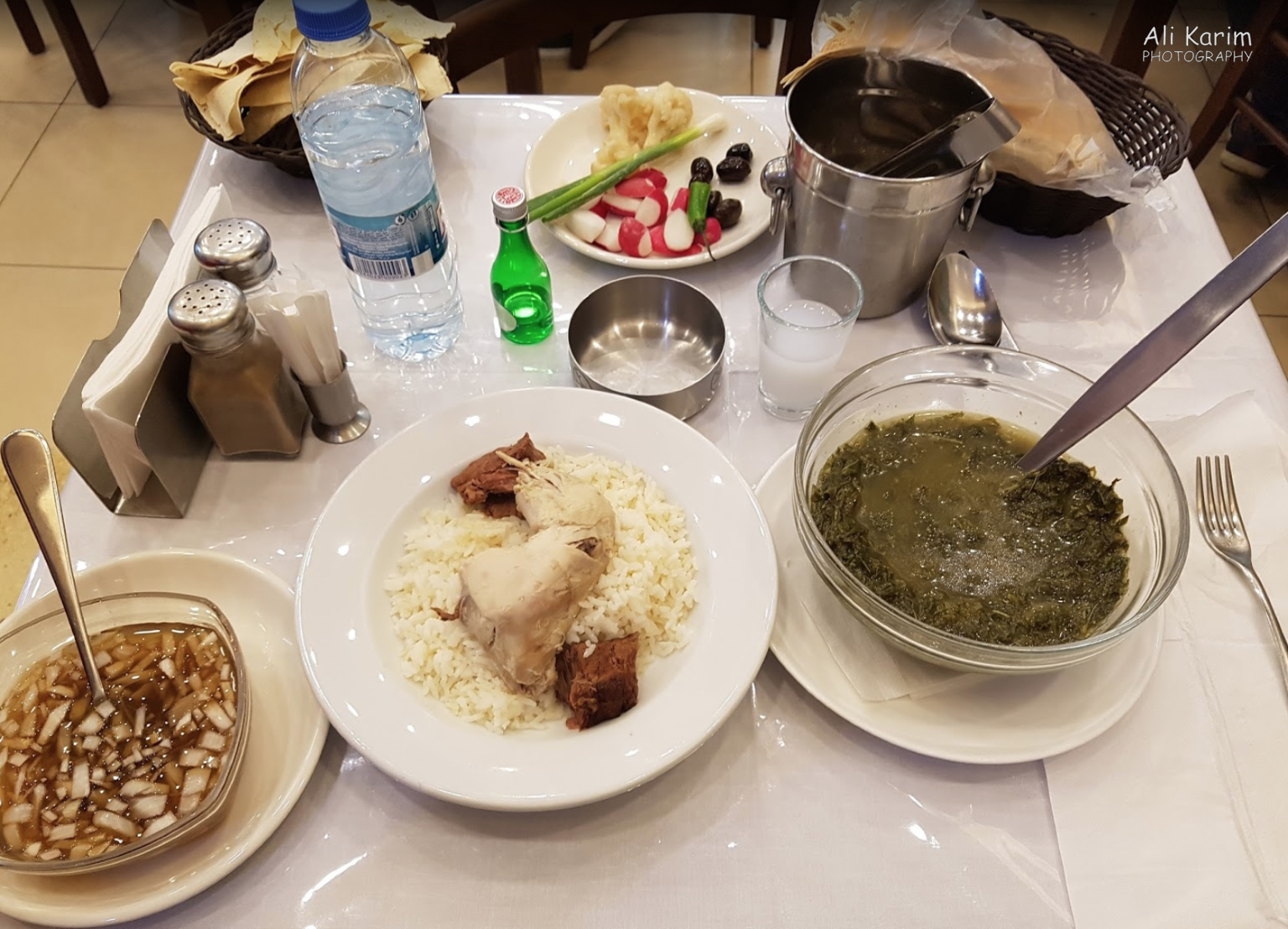 After lunch, we walked up the St Nicholas Stairs , with 125 steps to visit the Sursock Museum, a contemporary museum.
Interesting Info
St Nicholas Stairs is the longest stairway in the Middle East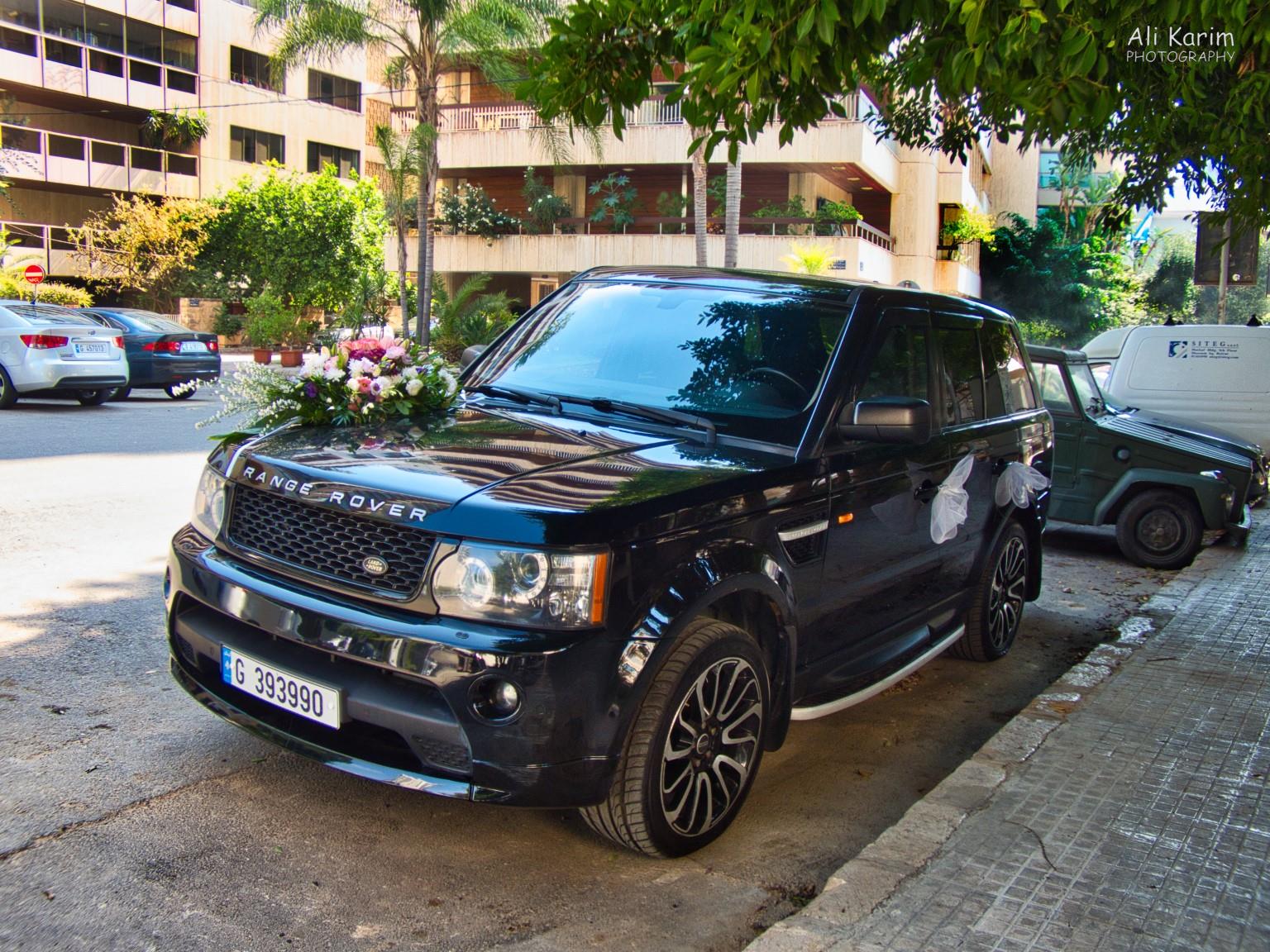 When we arrived, we noted that a wedding was going on in the grounds of the Sursock, so of course, we had to take this picture of the beautiful bride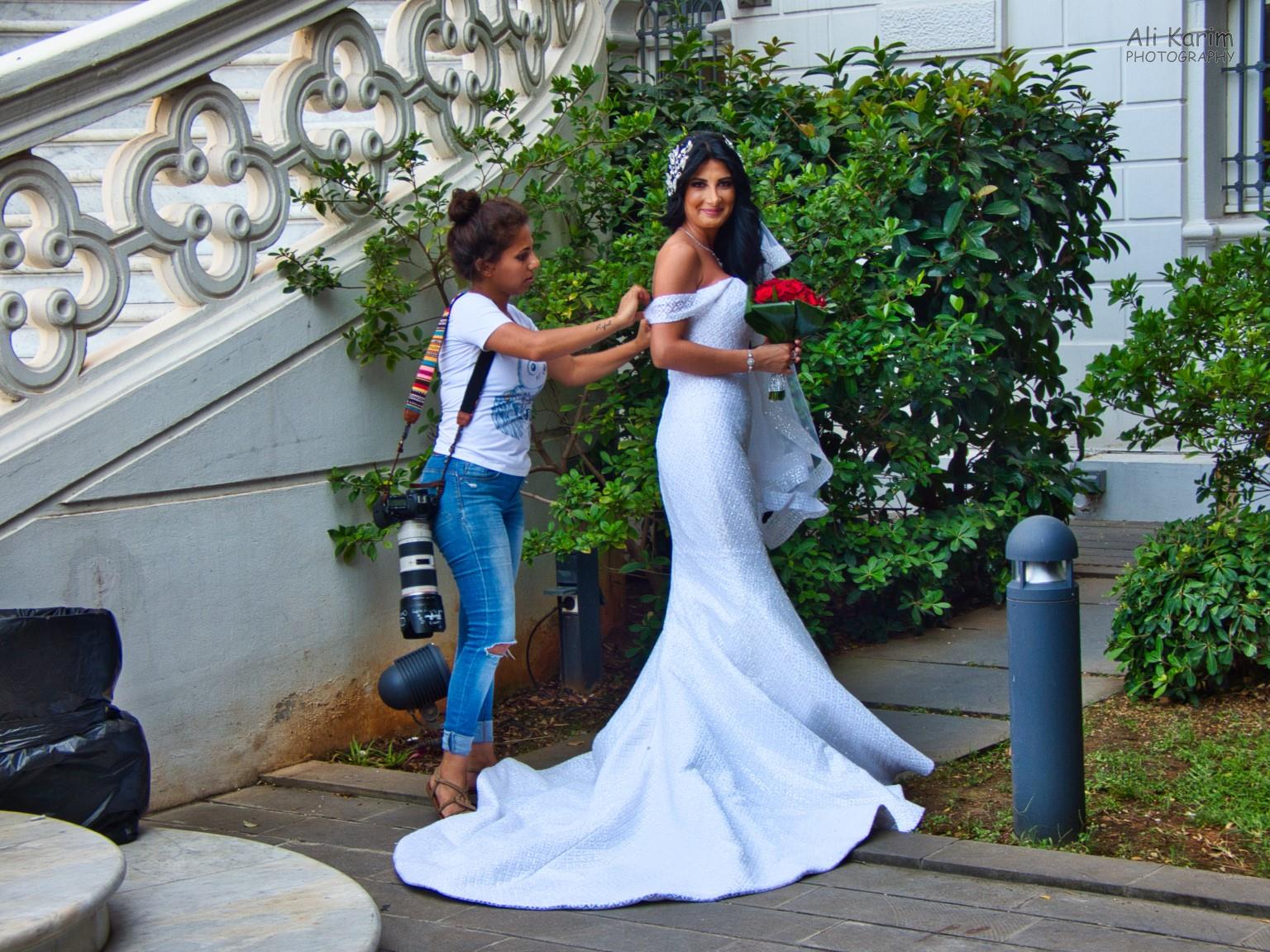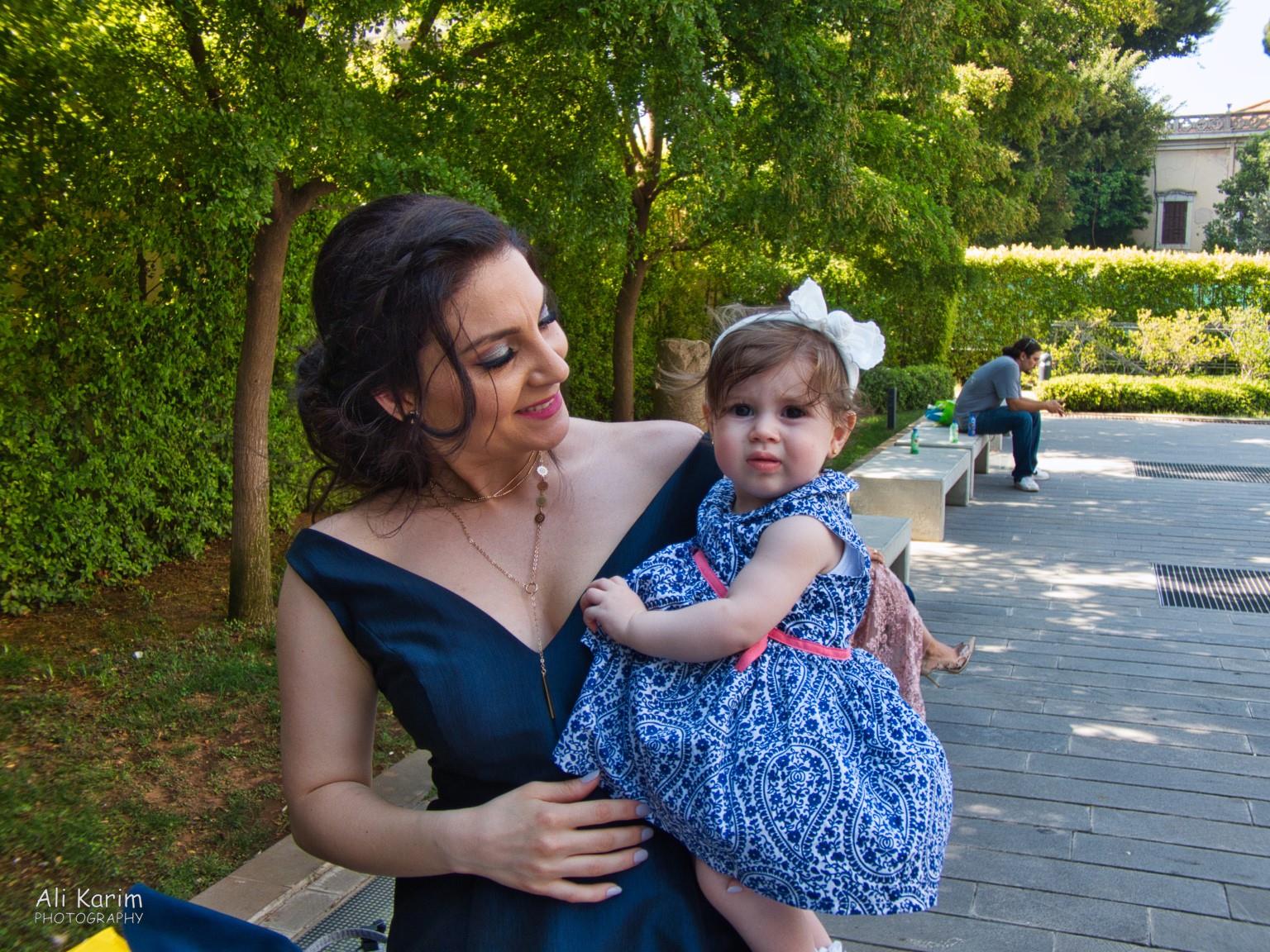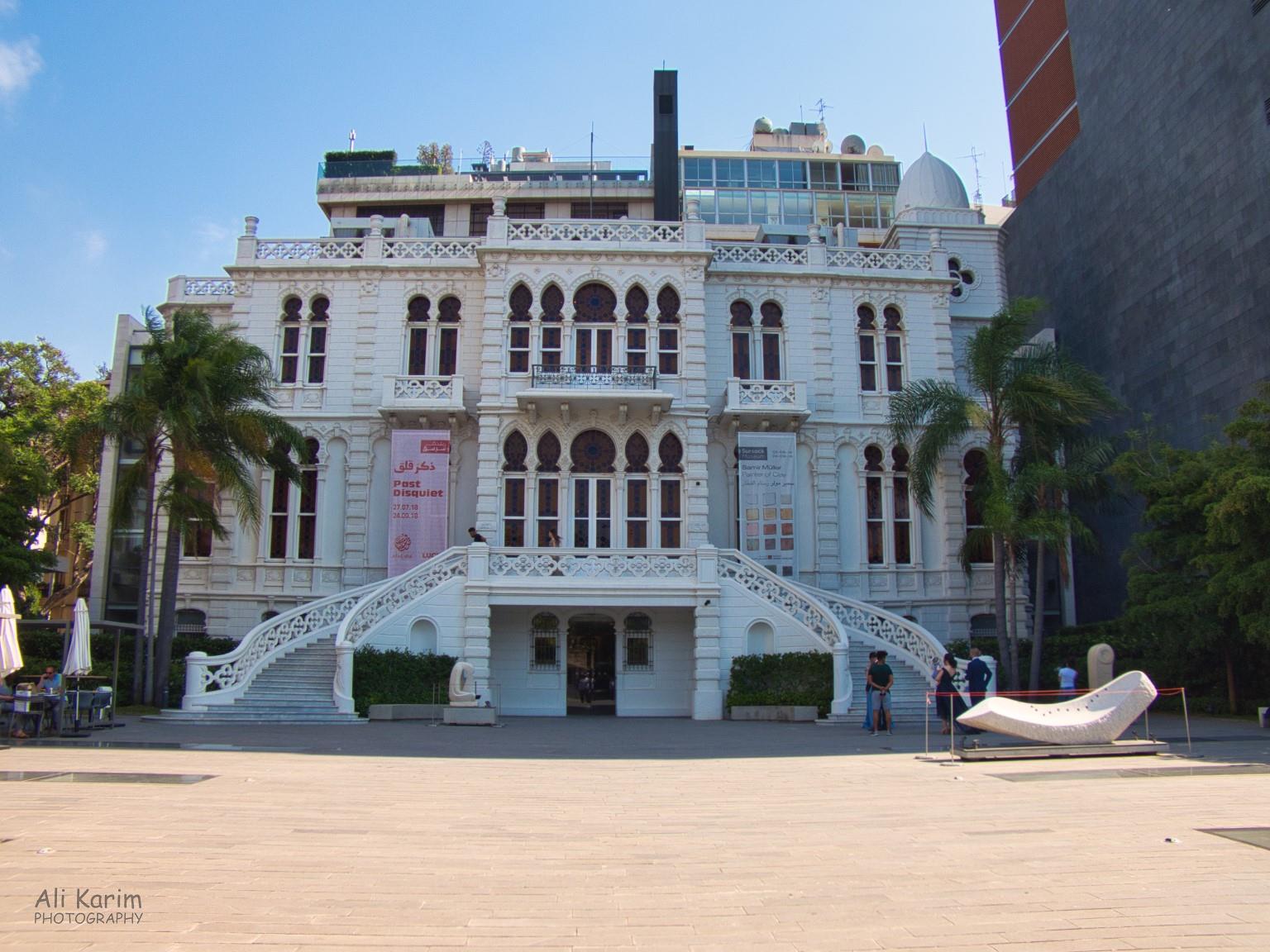 After finishing at this contemporary museum, we got an Uber back to the Corniche area in Hamra, to check out the Raouche Rock or Pigeon's Rock. This area is lined with restaurants etc, and has many families and people walking along the corniche to admire the rocks at sunset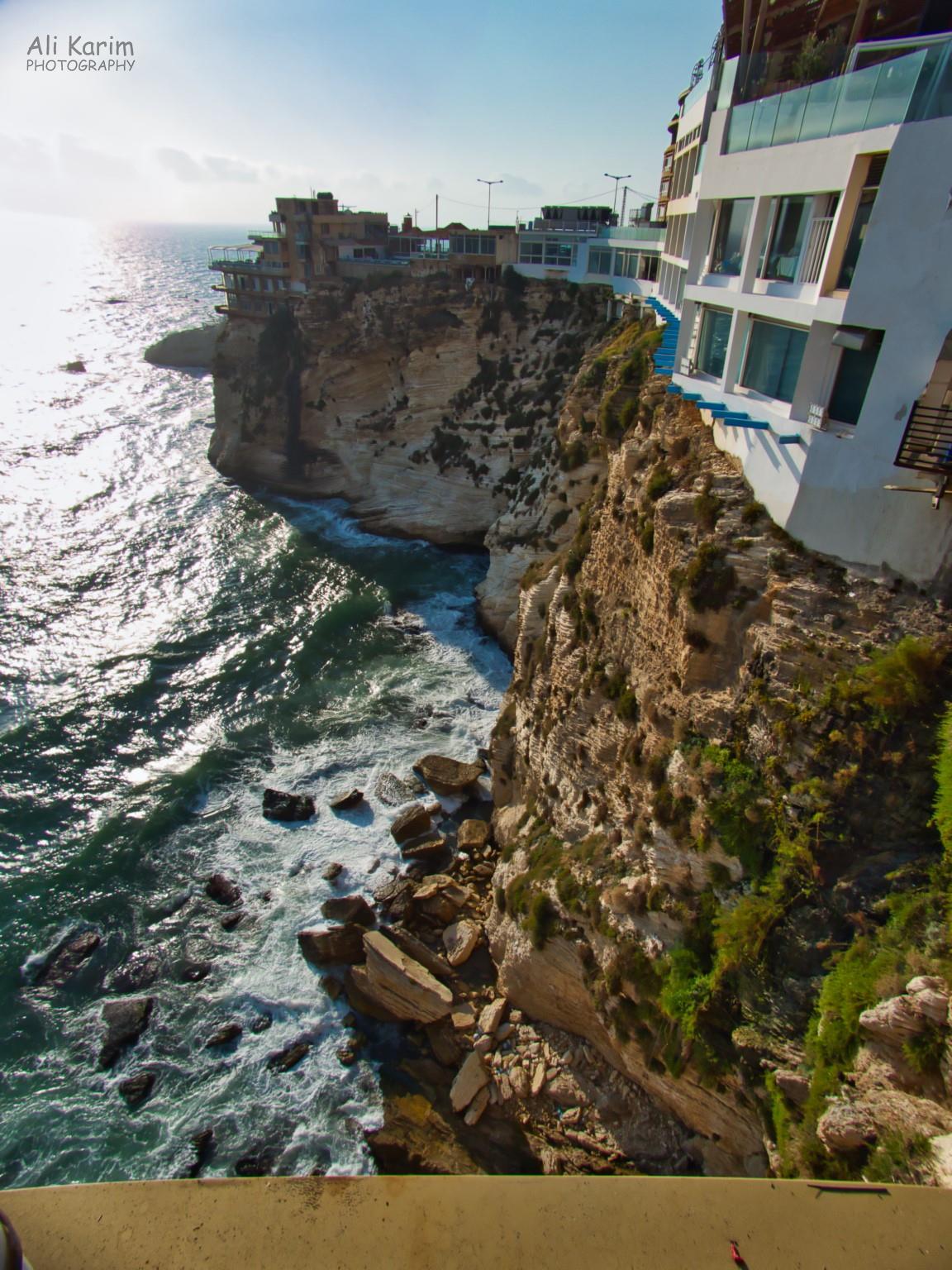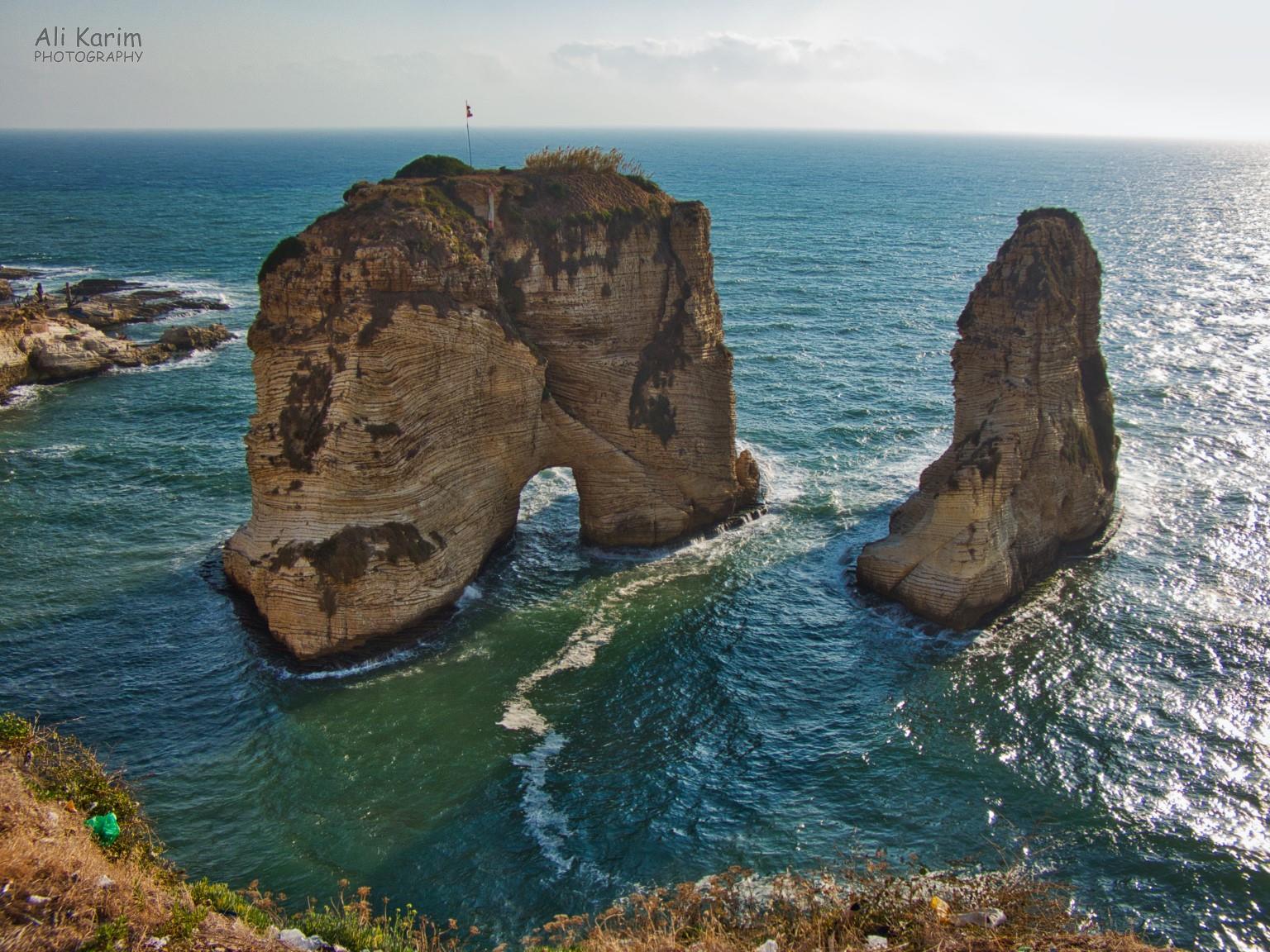 This area was reasonably upscale and the corniche itself was clean, but the shoreline area was littered with empty plastic bottles and other trash. Disappointing that the city authorities cannot keep their city clean. There were many people enjoying the late afternoon on the corniche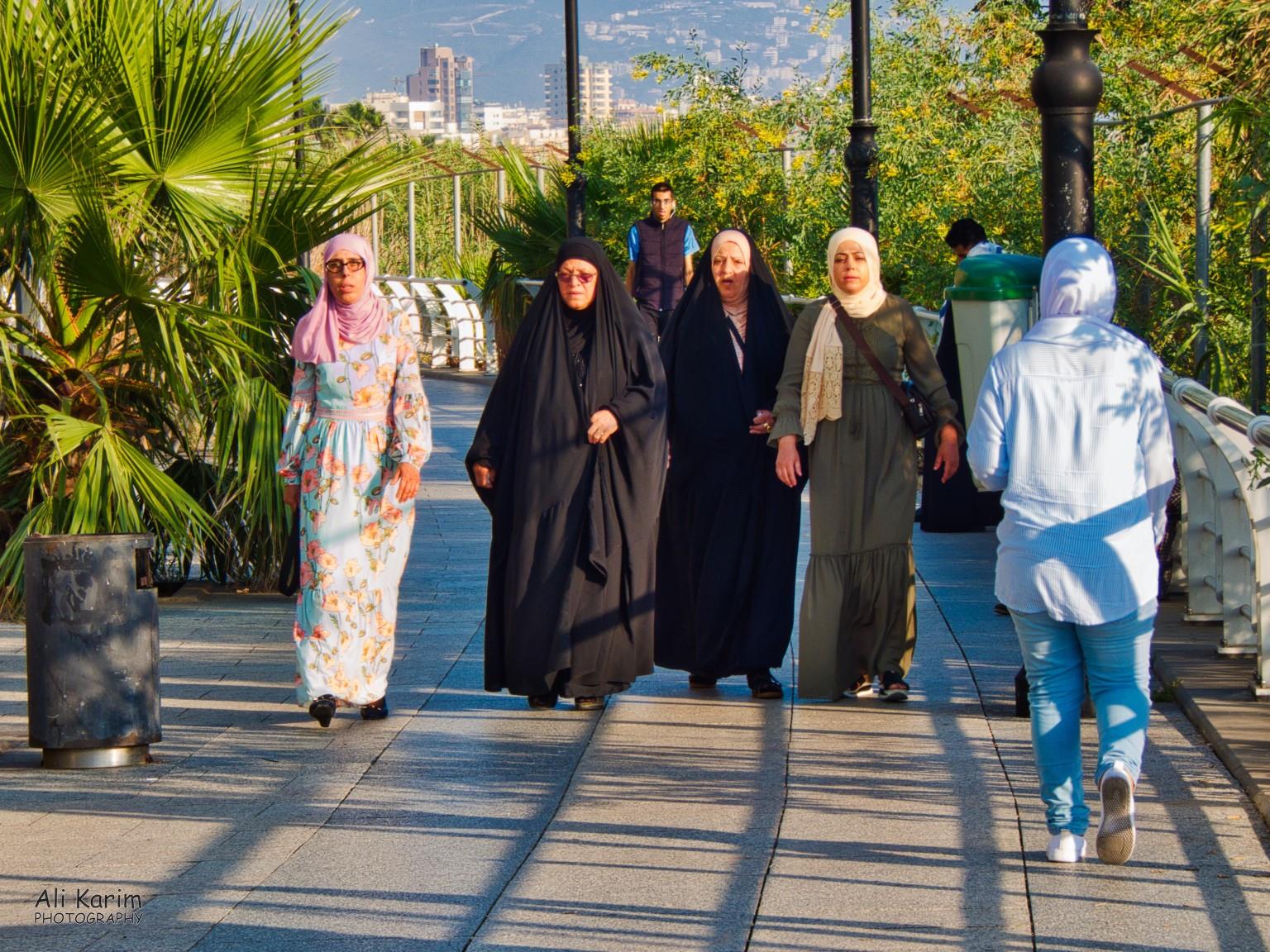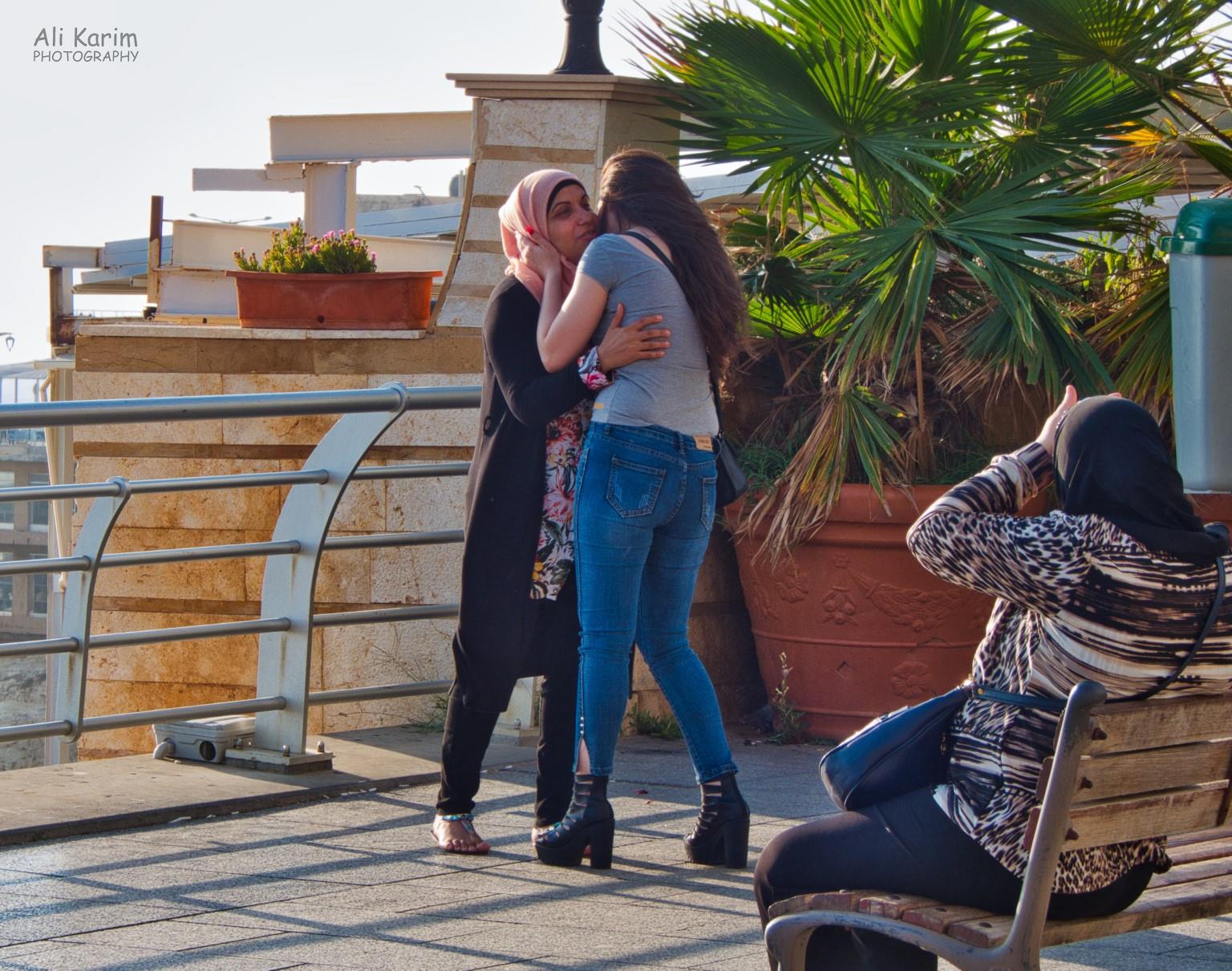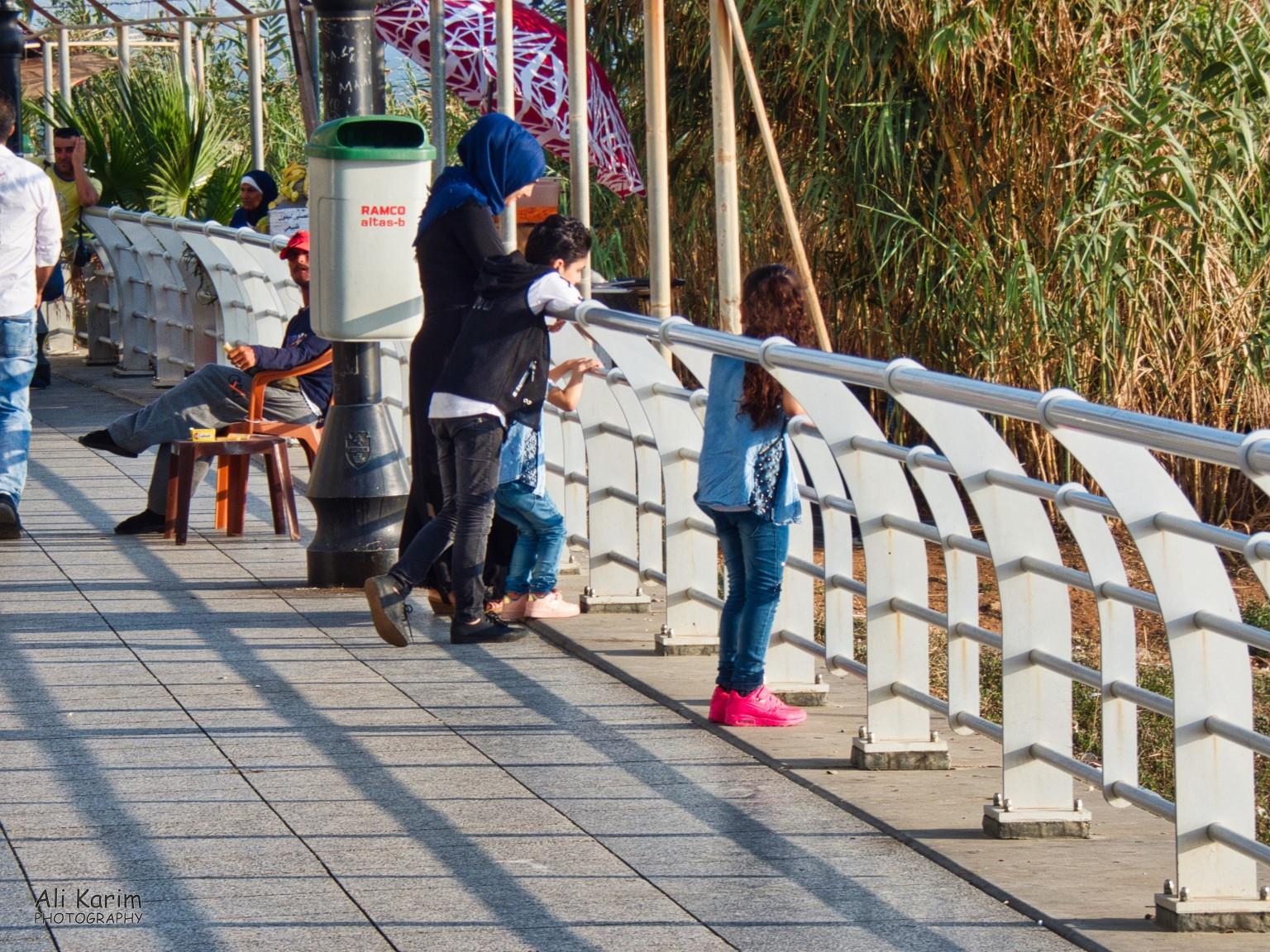 We walked a little more, and came across a busy beach area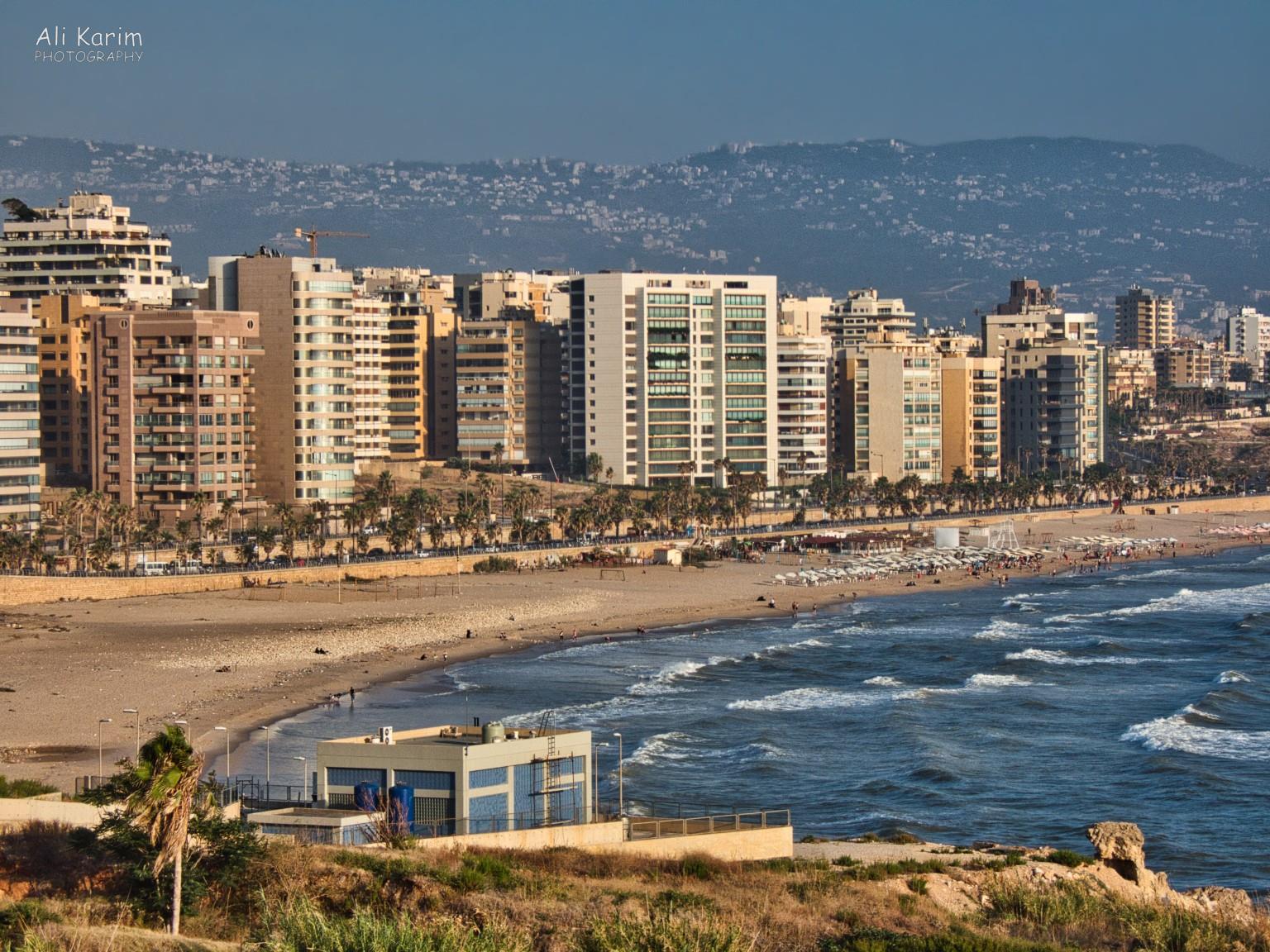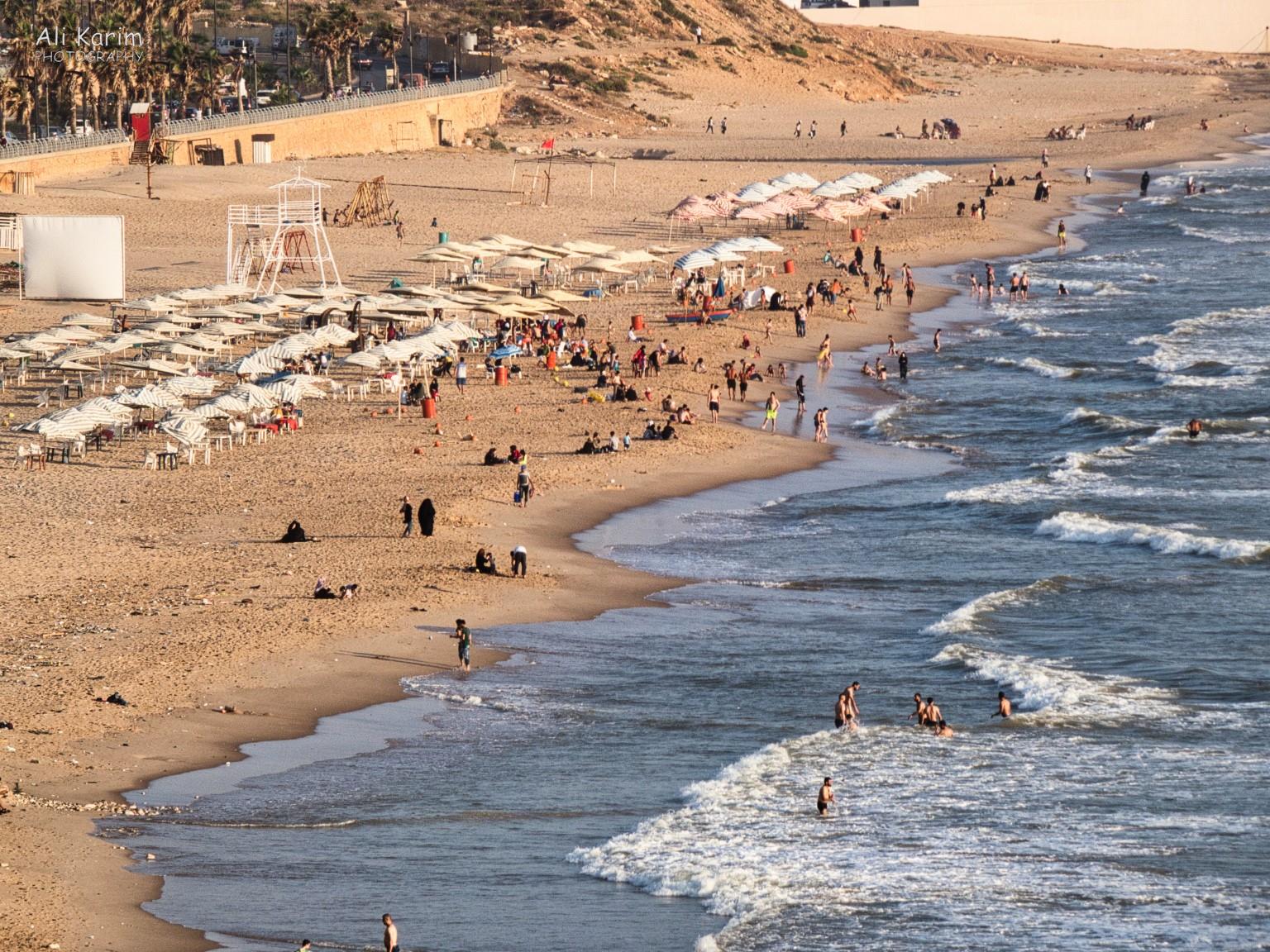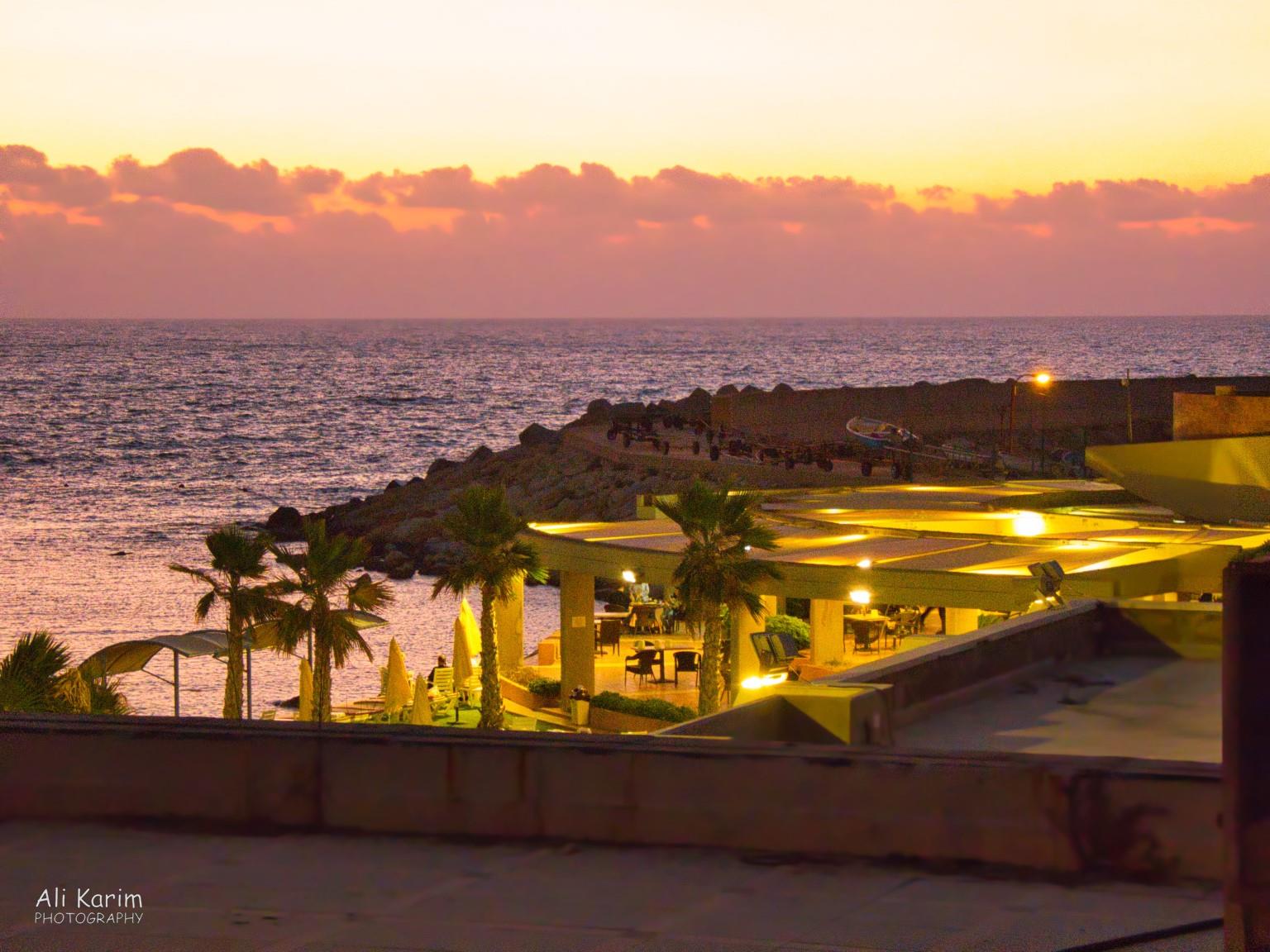 We strolled around this area for a bit, and then after sunset, walked back the hotel where it was time to check on the Amex again; still no weird charges and nothing still for the Babar restaurant bill. We decided that after a long day, we would eat at a local place nearby, relax, and finish planning the next few days trips; we were renting a car the next day to drive over various parts of Lebano
Lebanon July 2018
,
Middle East