Next day, we drove to Syracuse (called Siracusa in Sicily). Siracusa is another old fortified town, and the original town was built on the island of Ortigia; and we were staying on this island of Ortigia, at the B&B Globetrotter Siracusa.
We drove into Ortigia, and parking was a real issue, as
Important Information
Parking is restricted to residents in the center of Ortigia. (We discovered that in Sicily, the parking spots are designated with colored markings, where white is free, yellow is for residents only with permit, and blue is paid parking.)
, so we drove to a parking lot near the pier and parked our Fiat there (10 Euro's for 24hrs).
We walked towards the center of Ortigia where we knew our B&B was located, and on the way, came across a fish and vegetable market near the pier.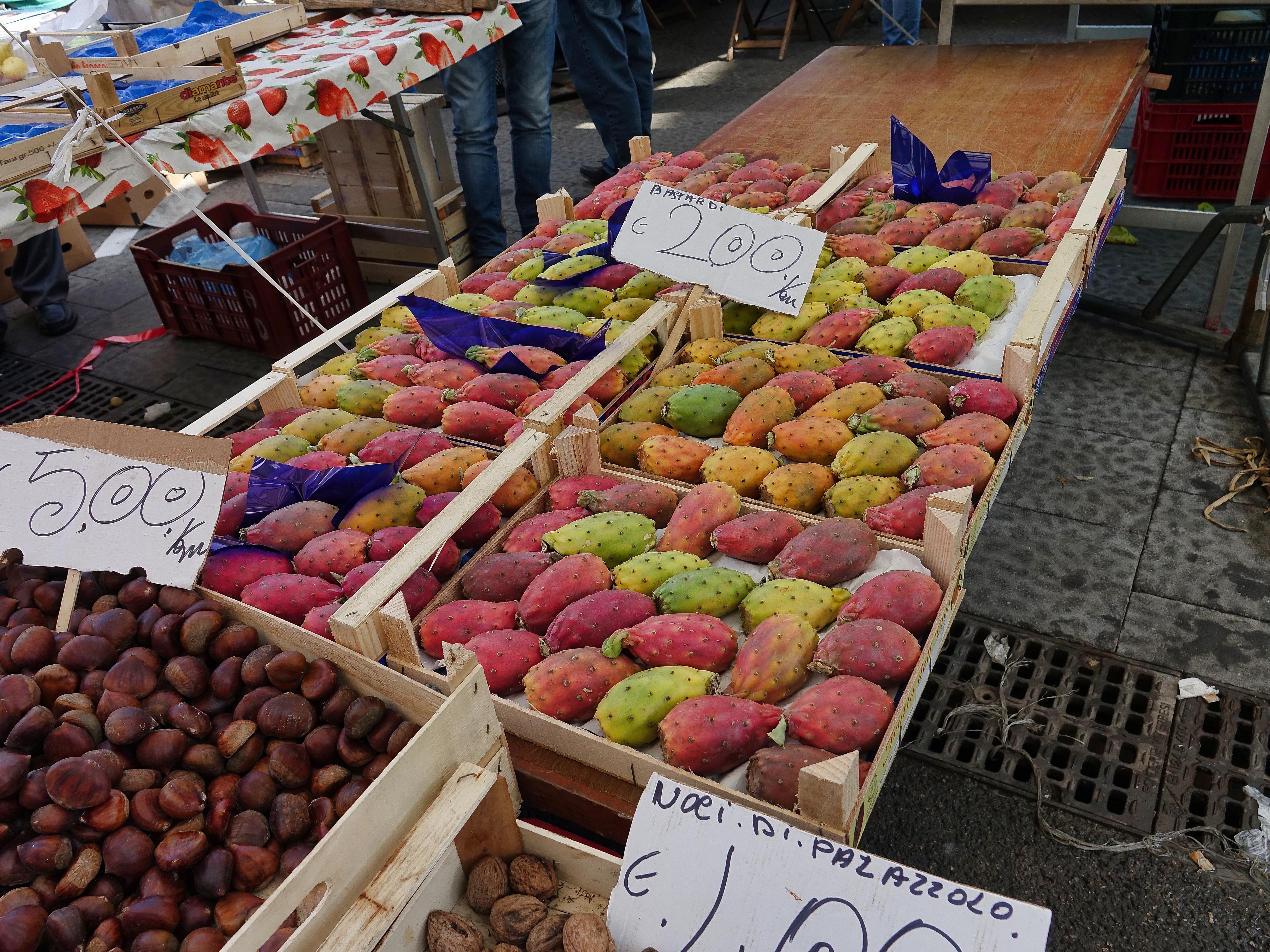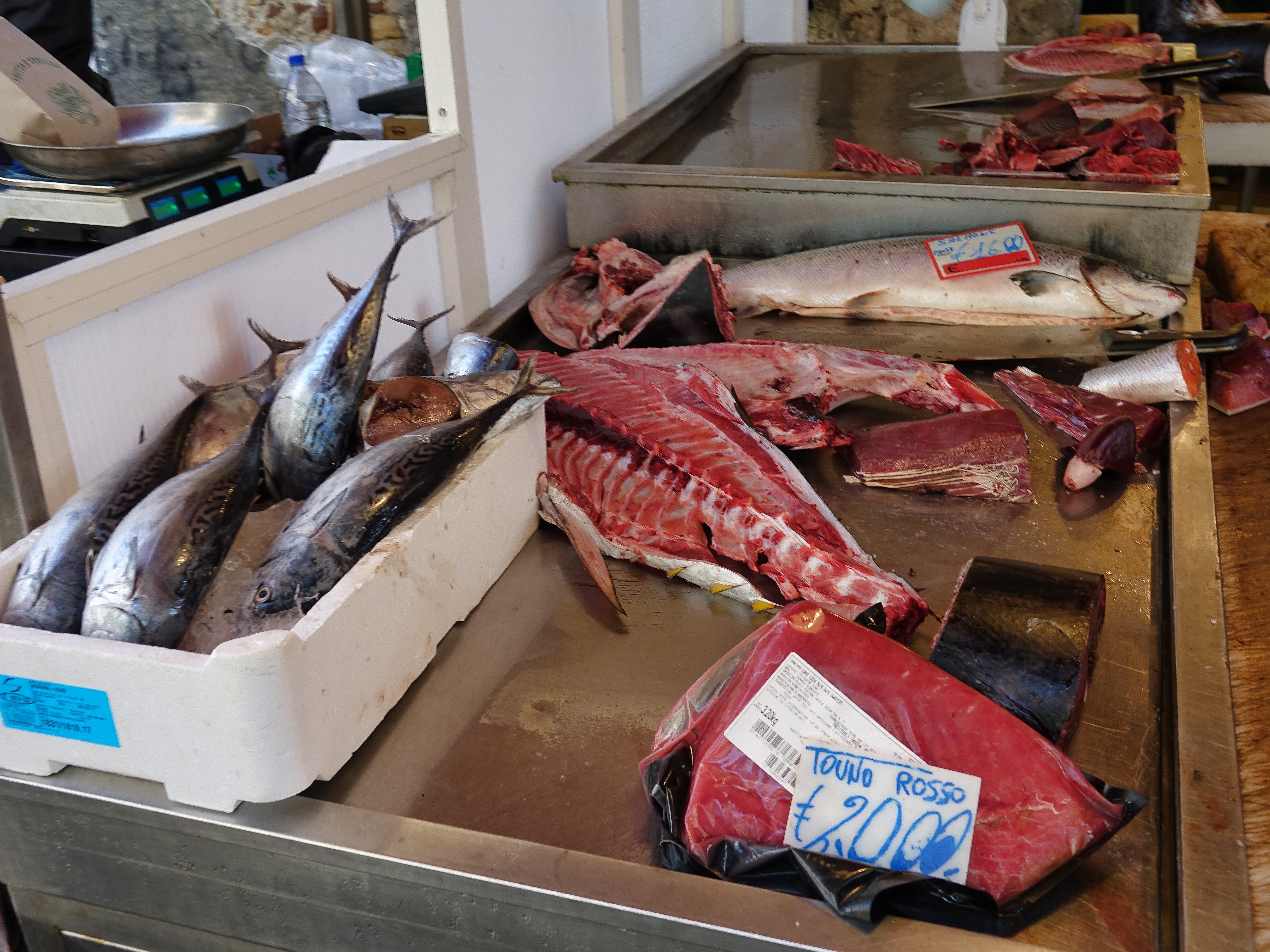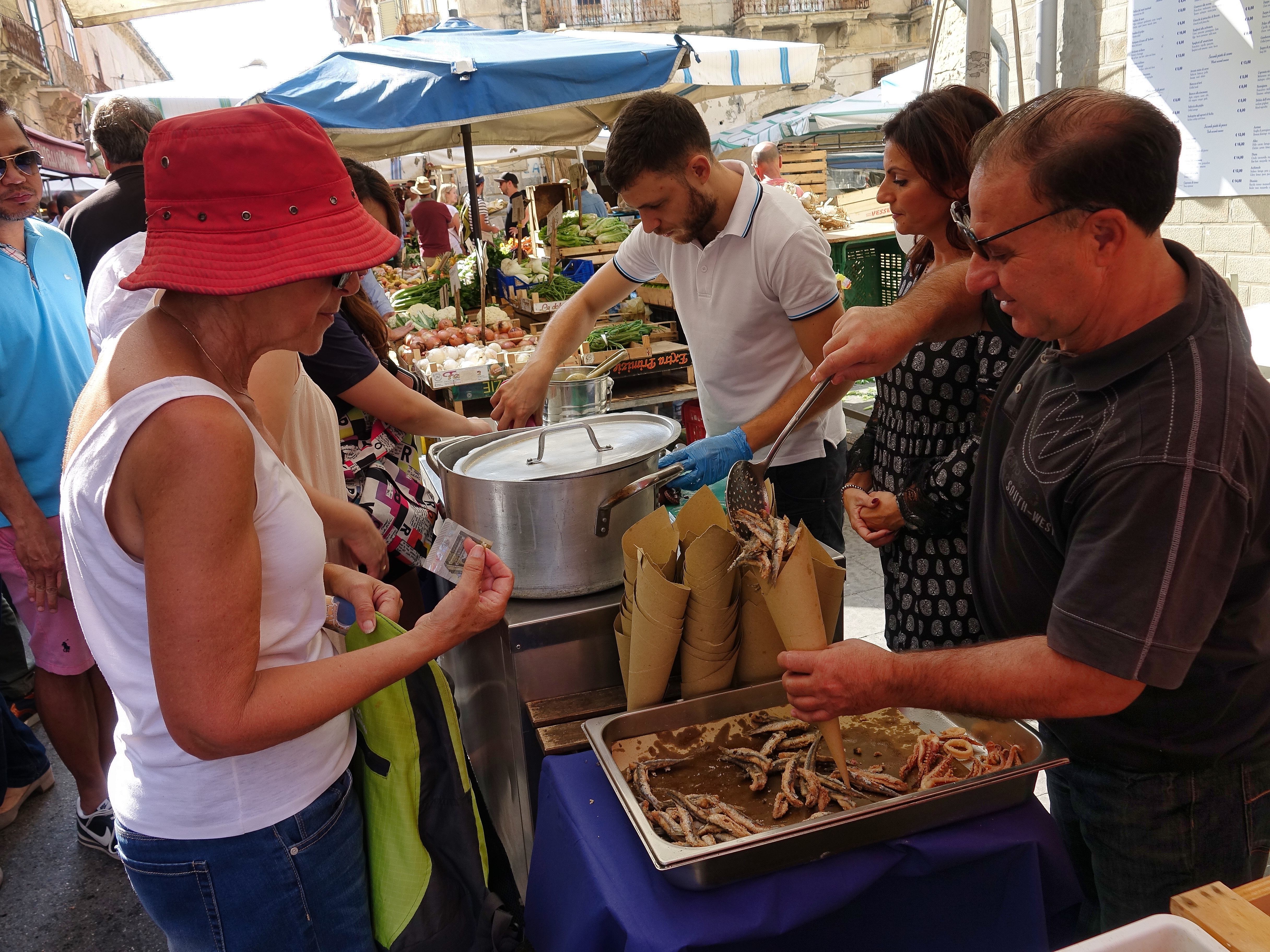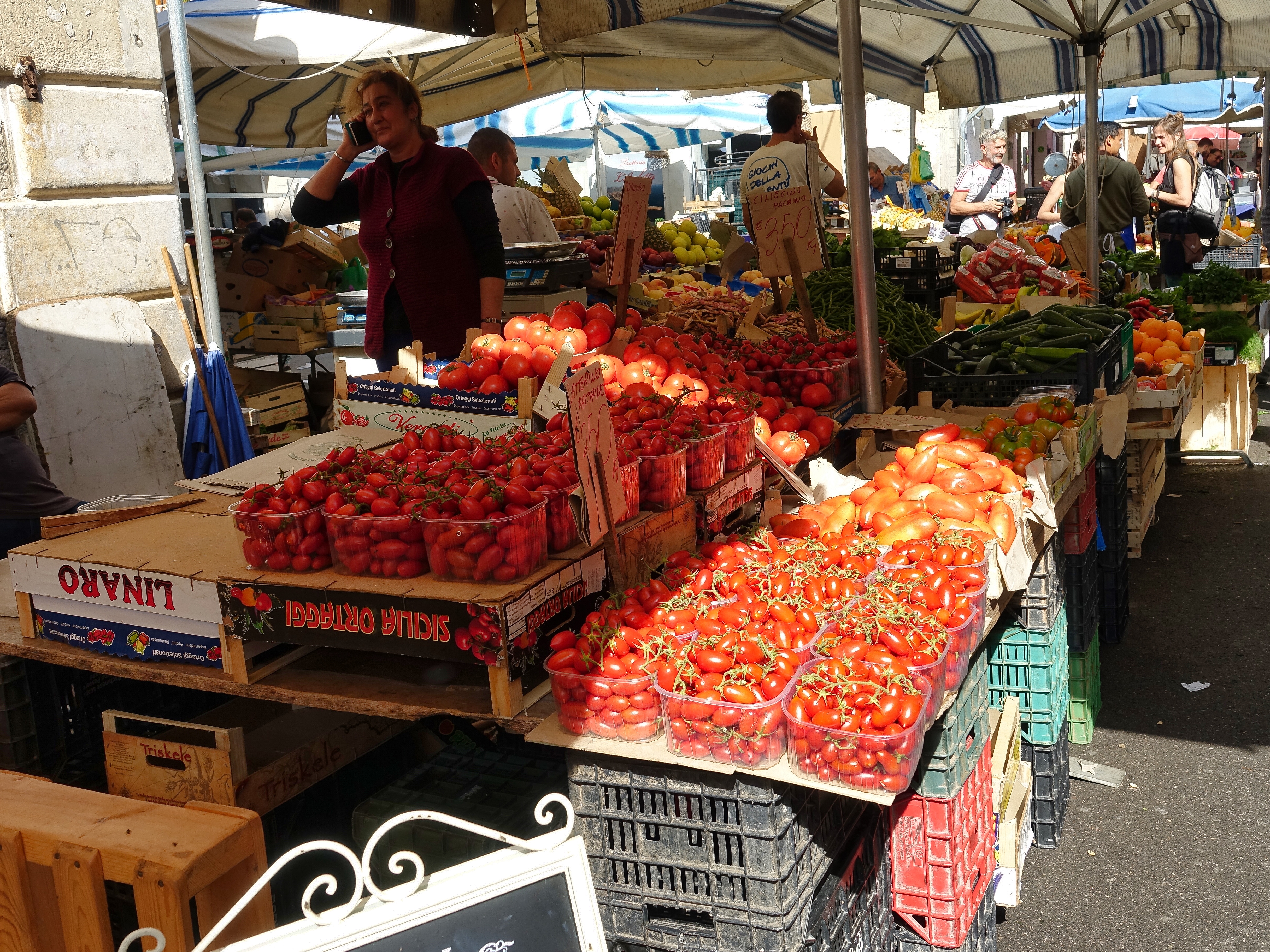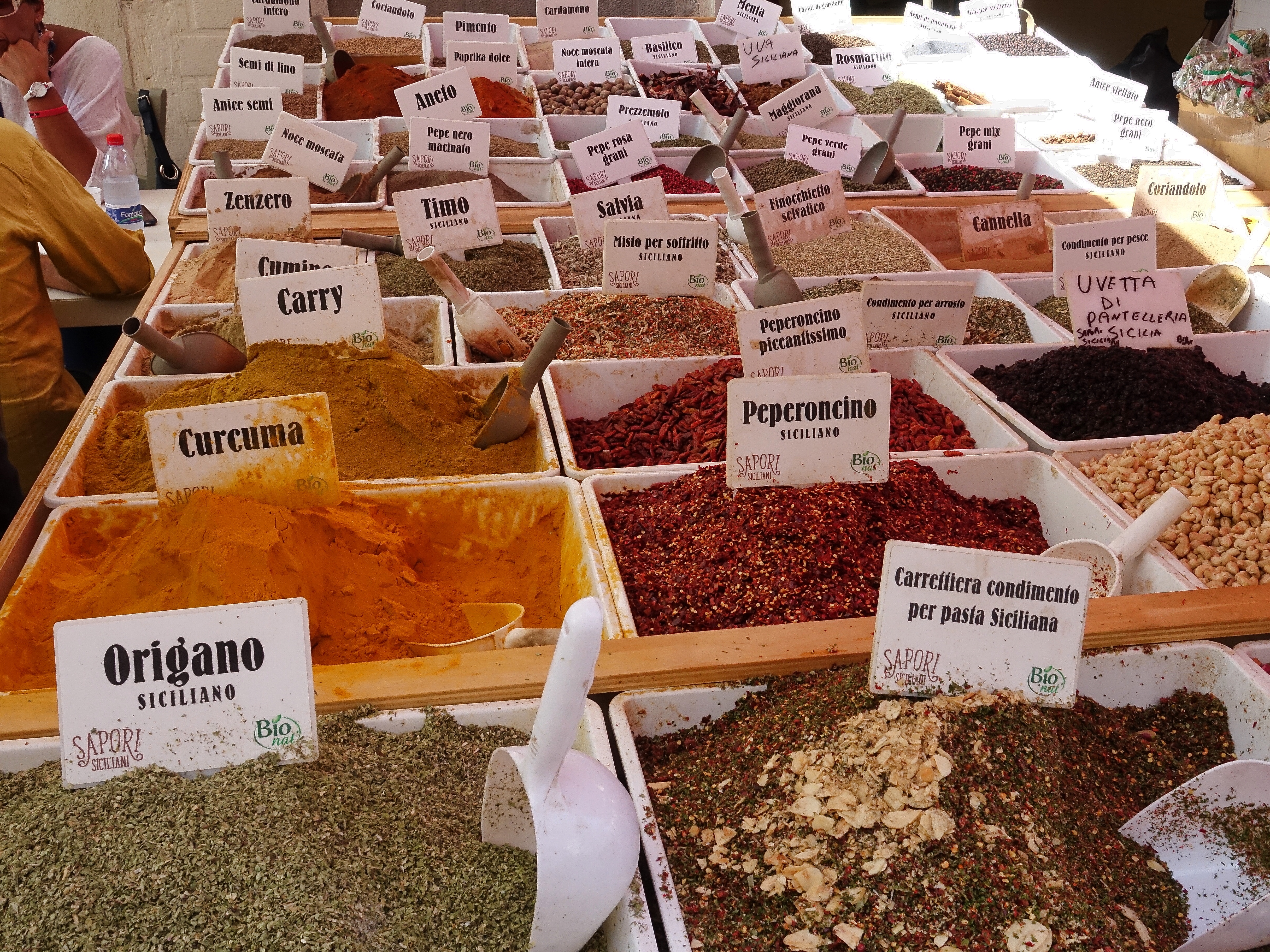 The market ended at the ruins of the temple of Apollo; and across that was the street where our B&B was supposed to be at. We found the B&B, which was on the 2nd floor of an apartment building. Giovanni was the owner, spoke good English, and after settling down, he recommended what we should sight see and where we should go eat.
Since it was lunchtime, he recommended Borderi Gli Artistri, a famous sandwich shop which was in the market where we had just come from. Since Ortigia is a small island, everything is close by, within 10-15 minutes walking distance.
So we walked back and found Borderi, and Giovanni was right, it was popular and had a good line up of patrons. The owner of this shop was making the sandwiches himself, and making a show of it for his customers.
See video of his showmanship below.

We ordered one veggie sandwich (5 Euro) and shared it, as these sandwiches were huge; given that he put in 6 types of cheeses, and lots of vegetables. After lunch, we walked around Ortigia, visiting the magnificent cathedral (rebuilt over old Greek runs); the Jewish quarter, the Arab Quarter etc. Most of these areas seemed similar to each other, with little difference in character; so I assume that at one time, these quarters were different & unique, but not anymore.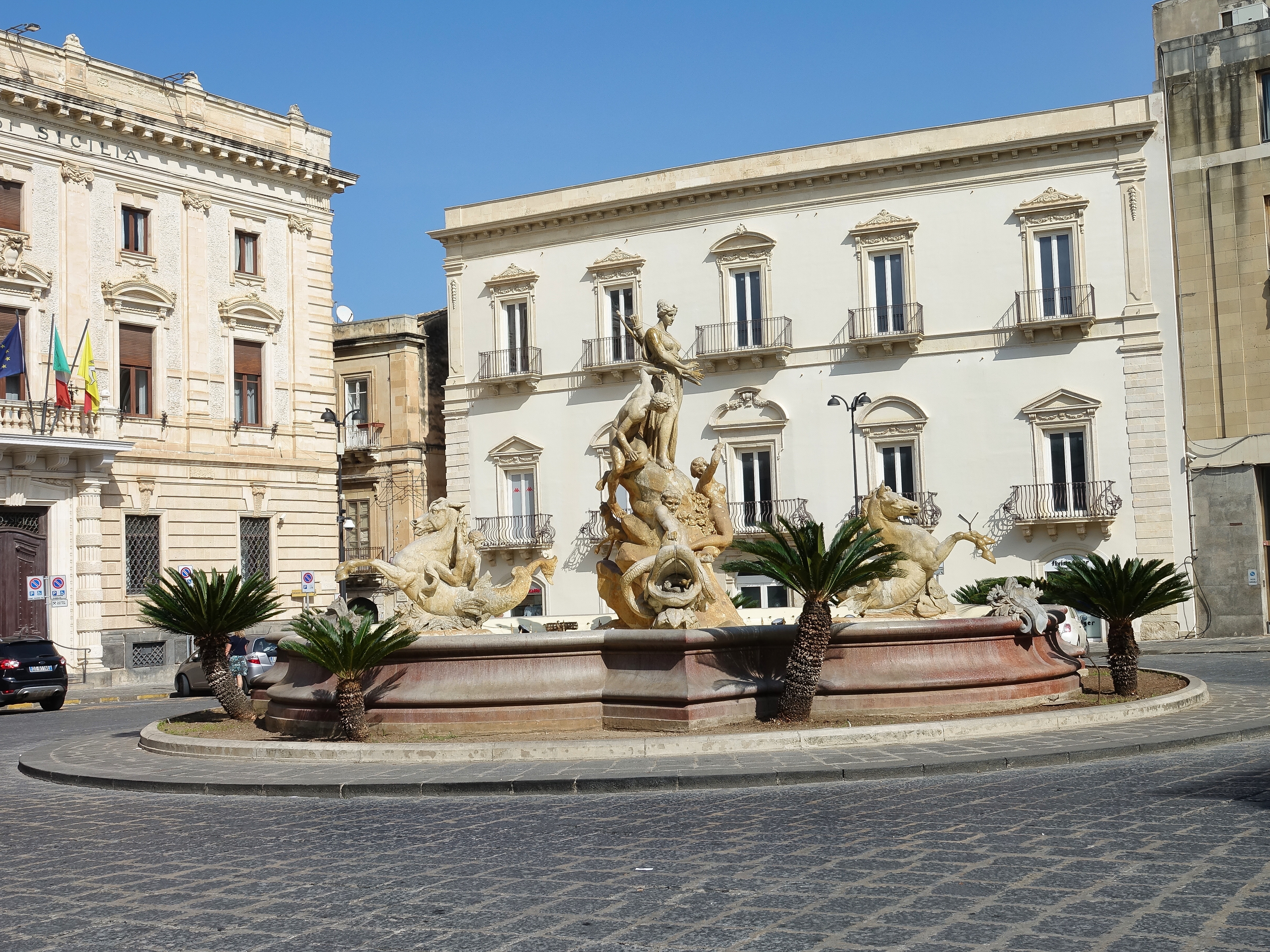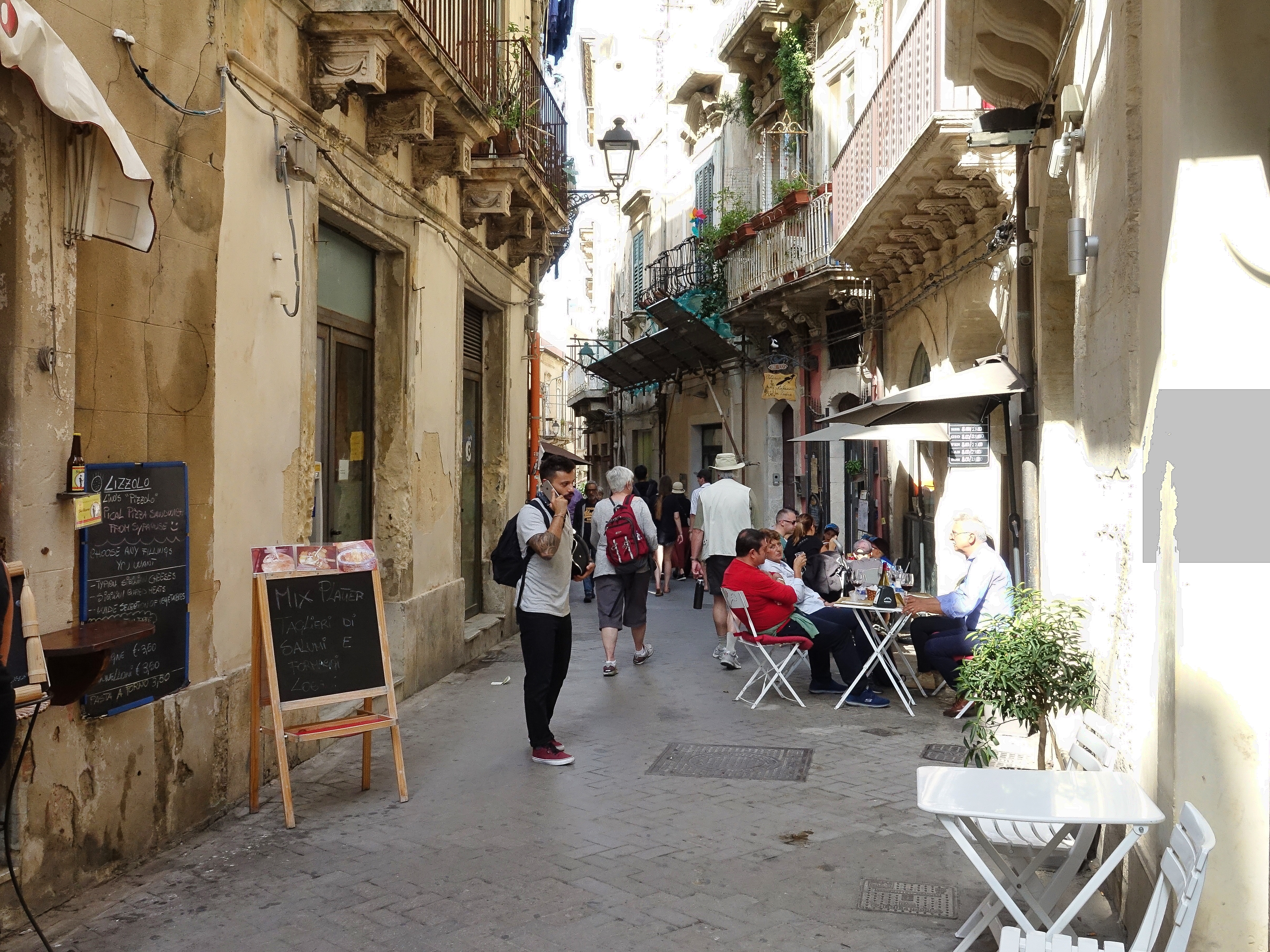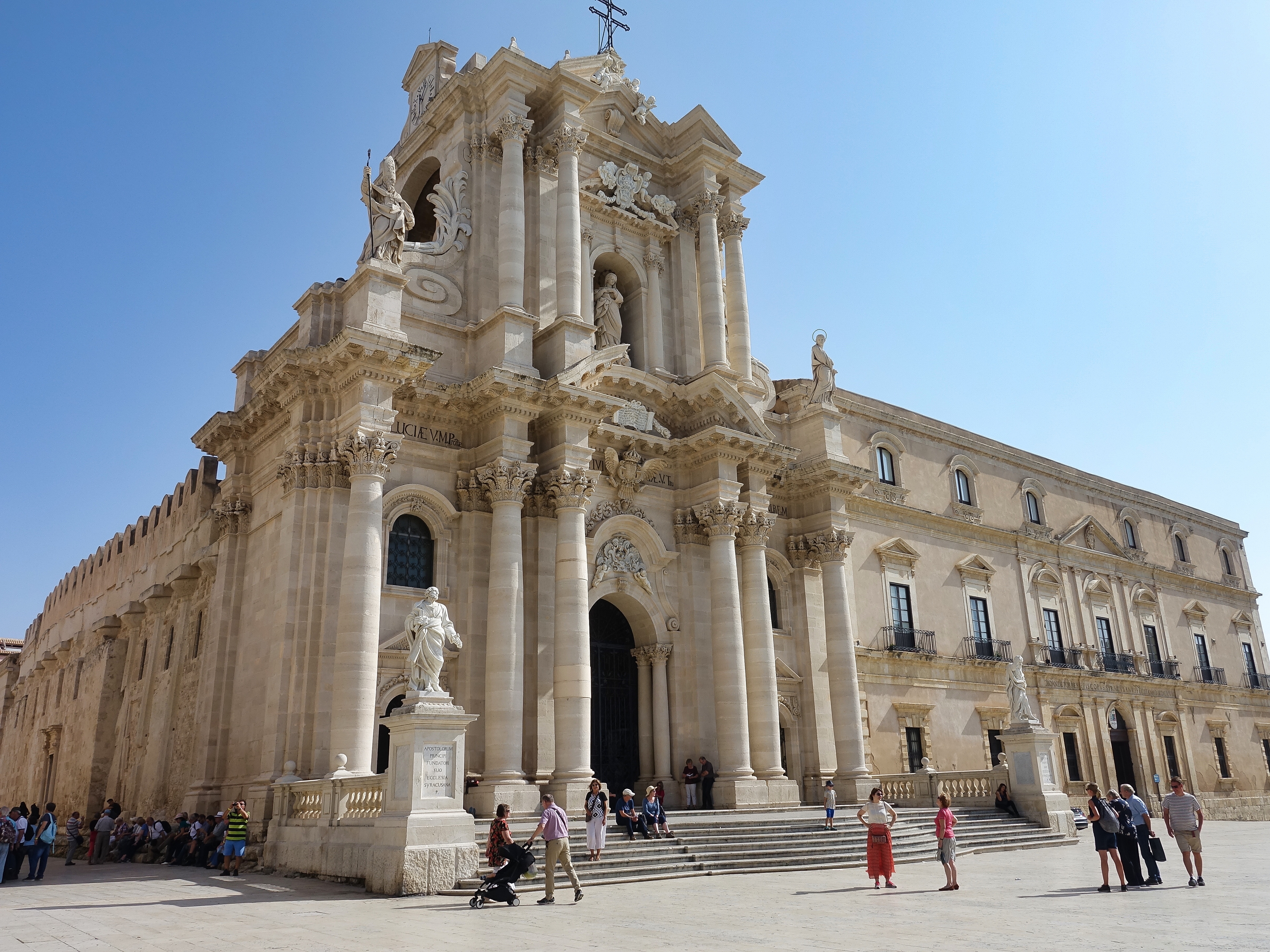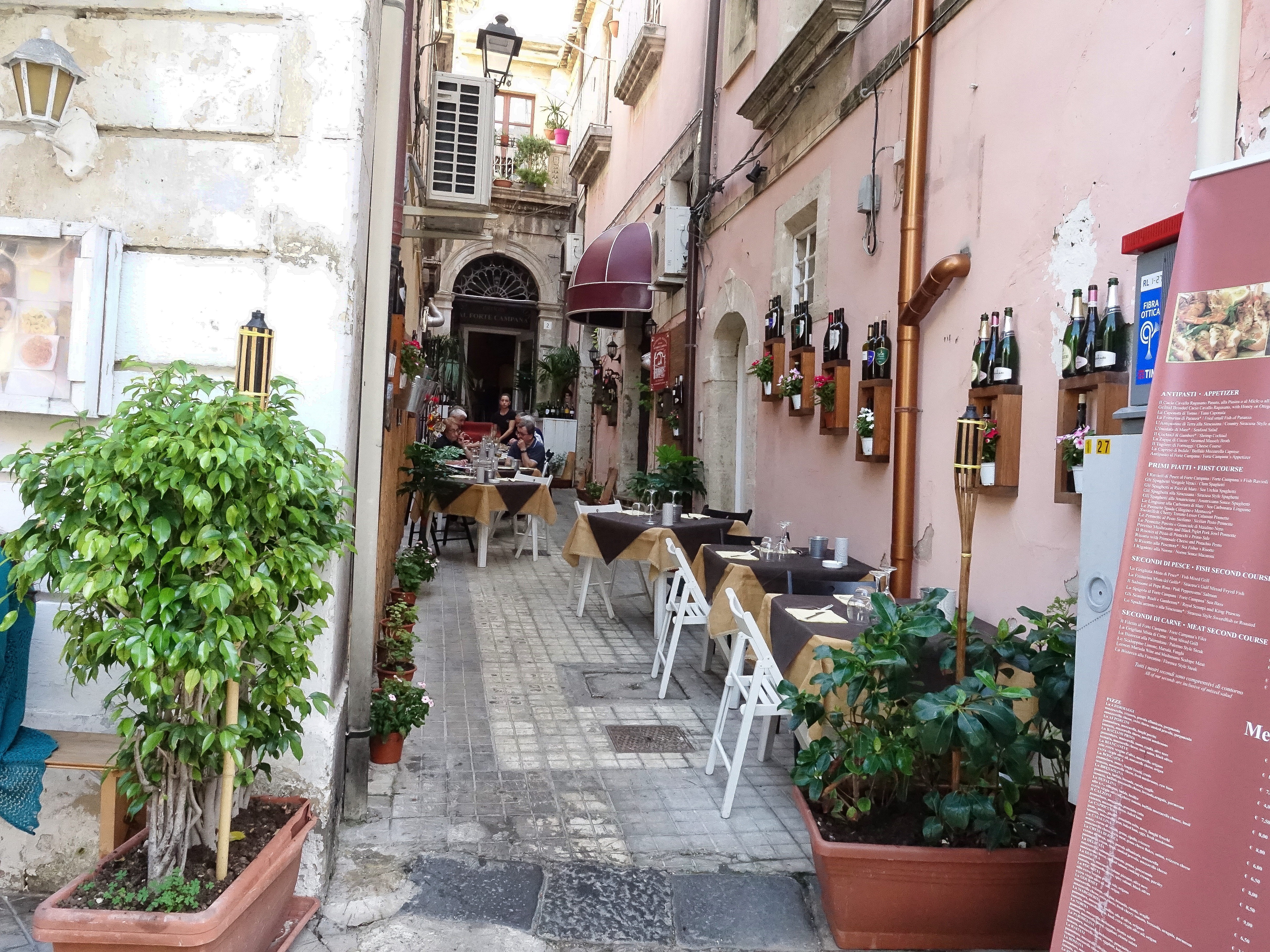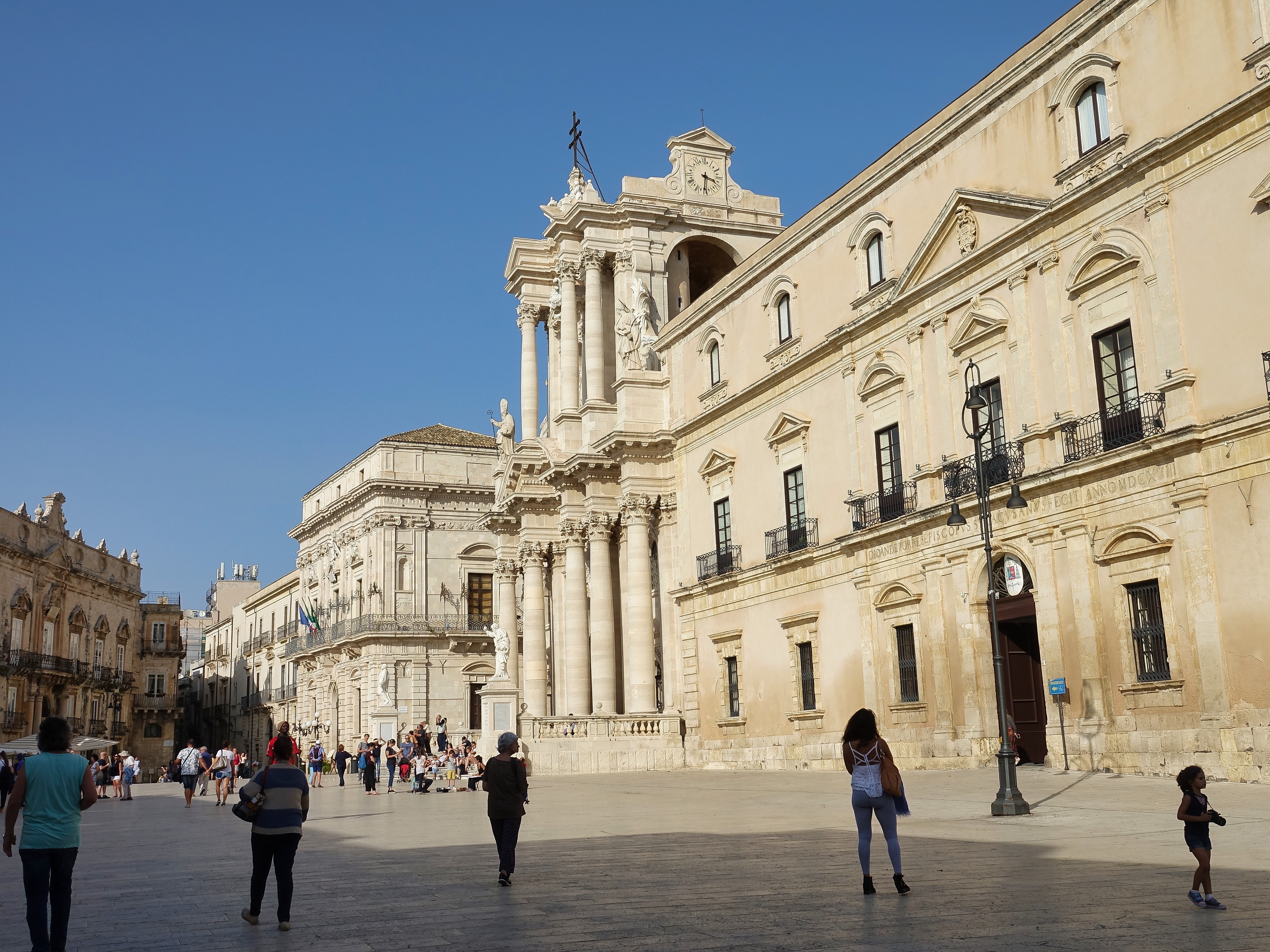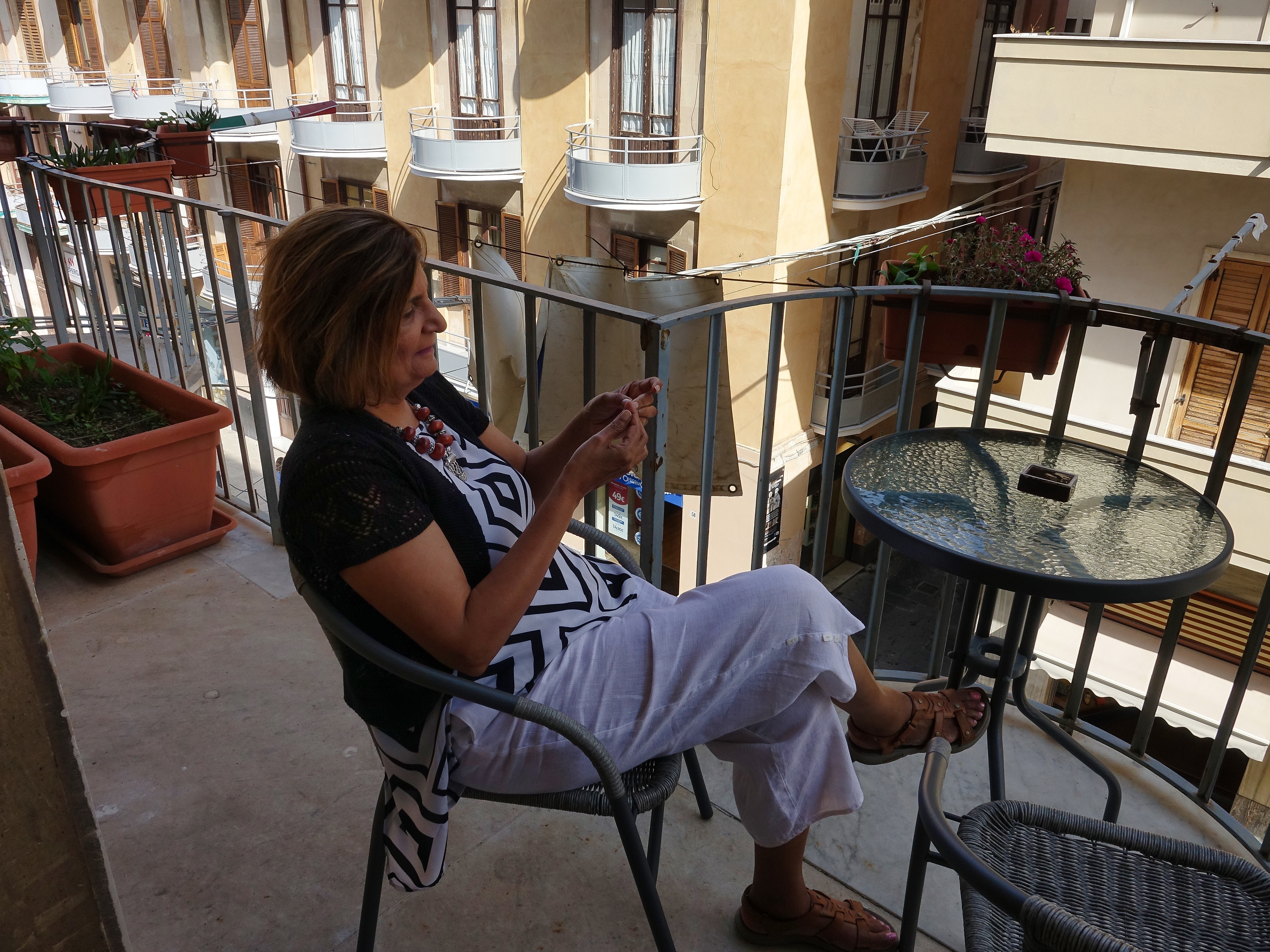 For dinner, we sat in an outdoor café drinking more great and cheap wine people watching; and then headed over to Aziz Restaurant, for a change. This was again recommended by Giovanni, when I asked him for an Arab style restaurant (due to Arab Quarter).
Aziz himself was there, running the restaurant with his family. His daughter served us as she spoke English. Turned out that Aziz was Moroccan, having moved to Sicily 20yrs ago; married a Sicilian, and opened his Arabic restaurant, serving kebabs, shawarmas' and of course, Tajine.
His restaurant stayed open late and attracted the younger crowd, as his was closer to a "fast food" and cheaper restaurant. We paid 18 Euros for several kebabs and shawarmas; very reasonable. The food we had was excellent, and the change from pasta was well worth it.
Walking back, we came across large crowds everywhere, walking along the sea wall, gulley's, and the squares. Turns out that since it was Saturday night, most people were out and about socializing. There were youngsters, families, and older people all enjoying the evening out 🙂
Next day, after a good breakfast from Giovanni (continental again); we set off to drive to Noto, Modica and other nice medieval towns nearby. All these places are closeby, so the distance is not huge, but the roads are narrow and winding, so it takes about 45mins to get from one town to the next; with nice scenery along the way.
Our first stop was Noto, being Sunday, parking was free.
Quick Tip
On Sundays Parking is free in Noto
So we parked and walked over to the famous cathedral of Noto; set high and mightily on a hilltop opposite the municipal offices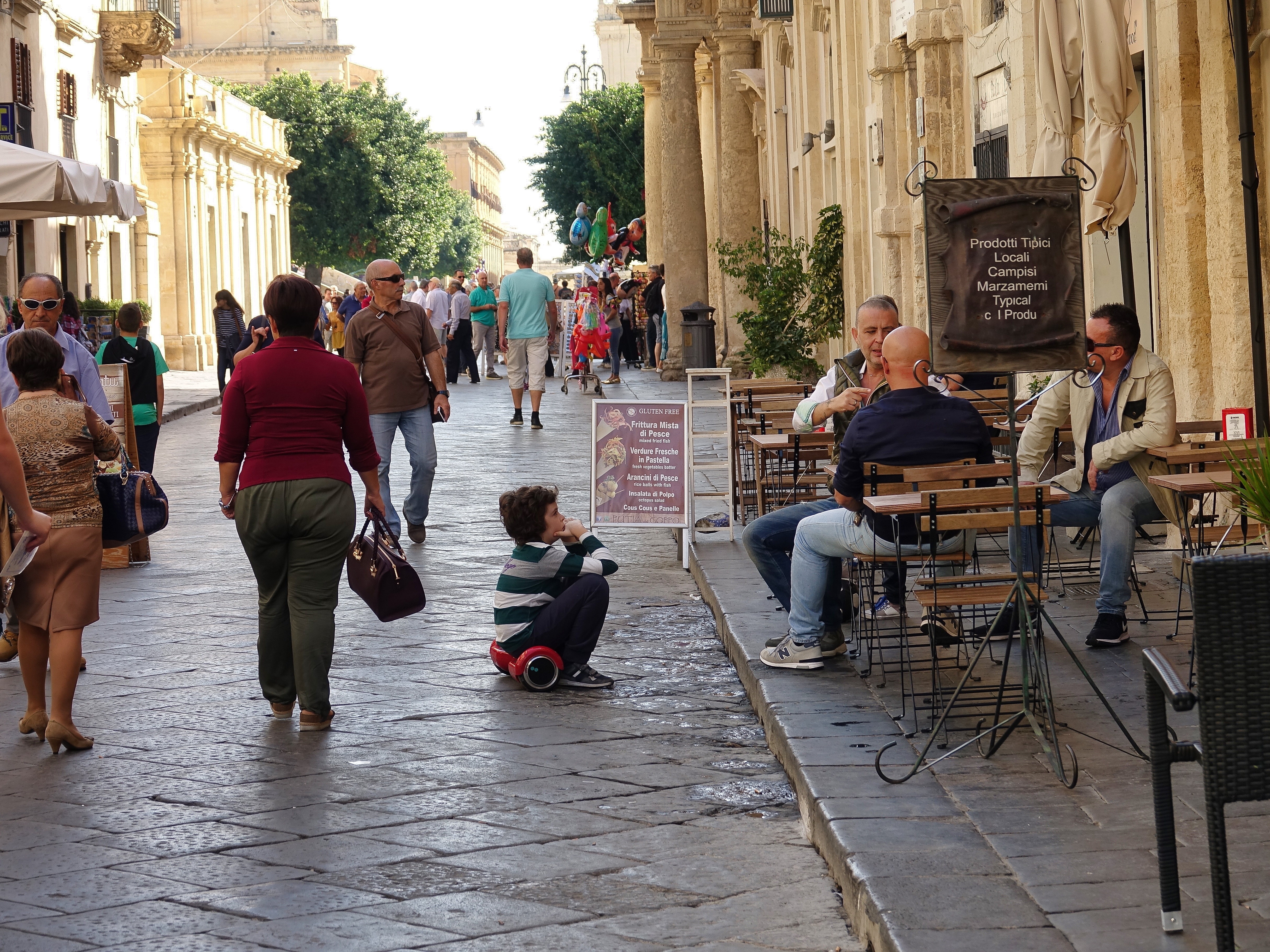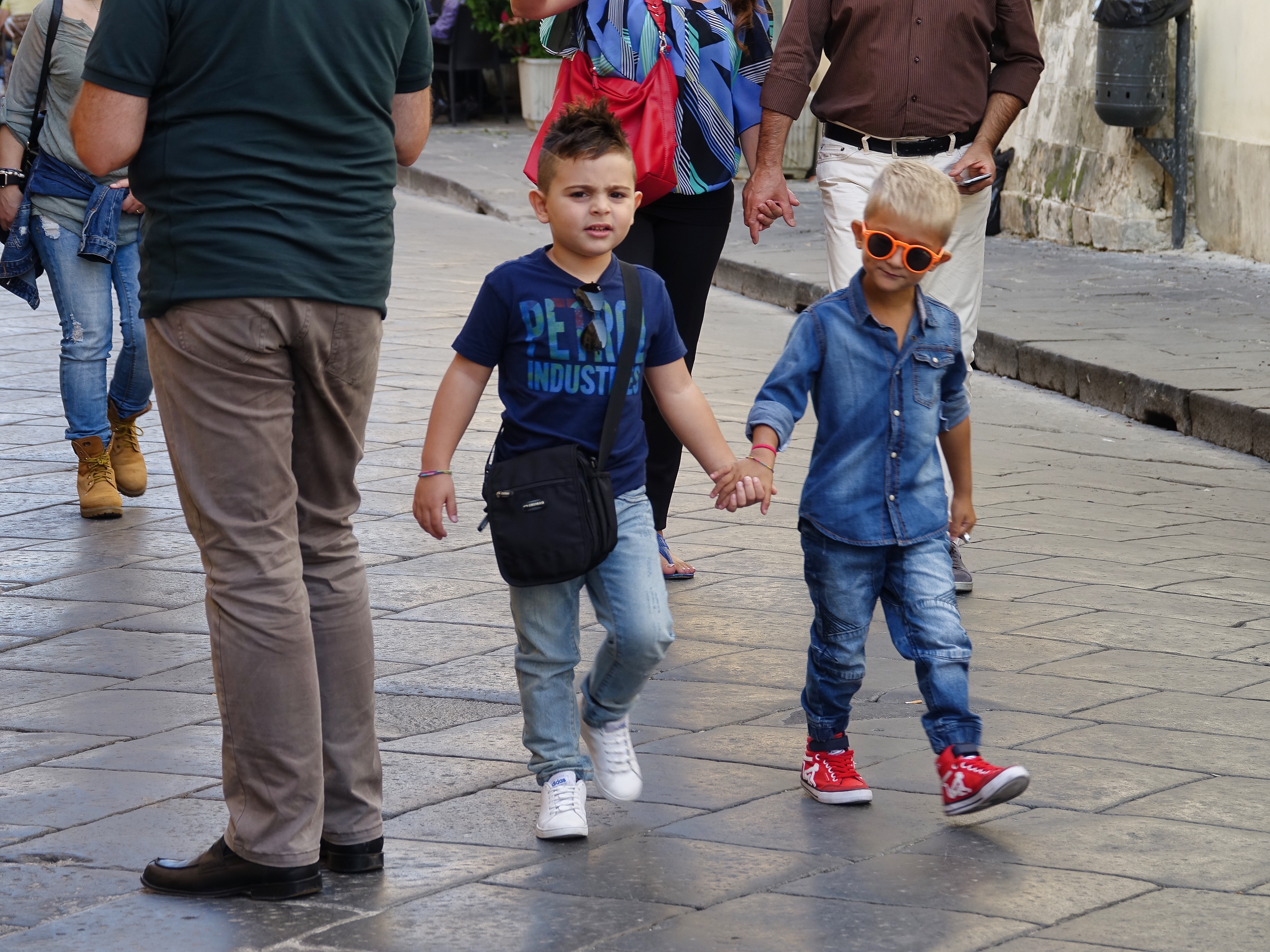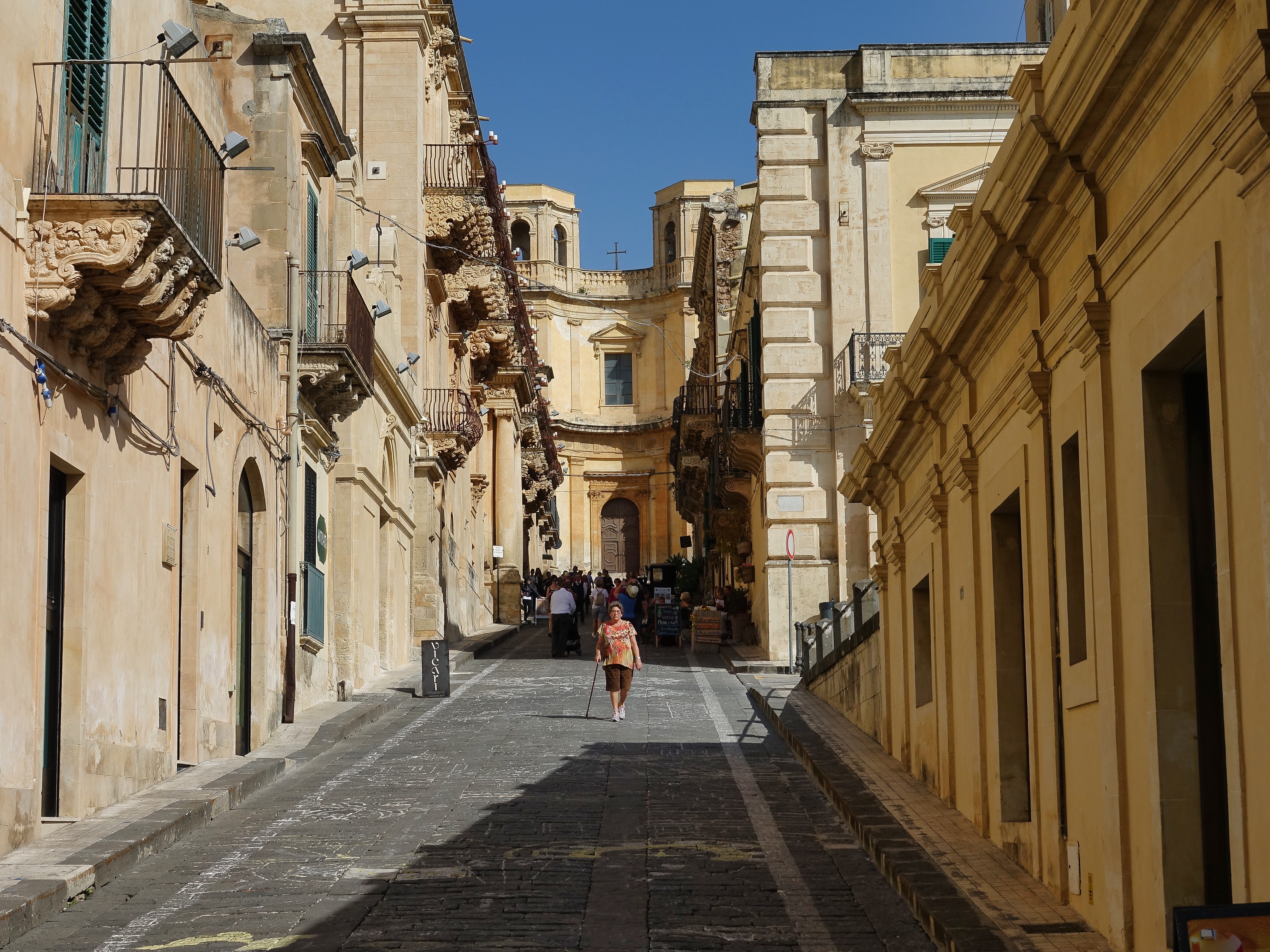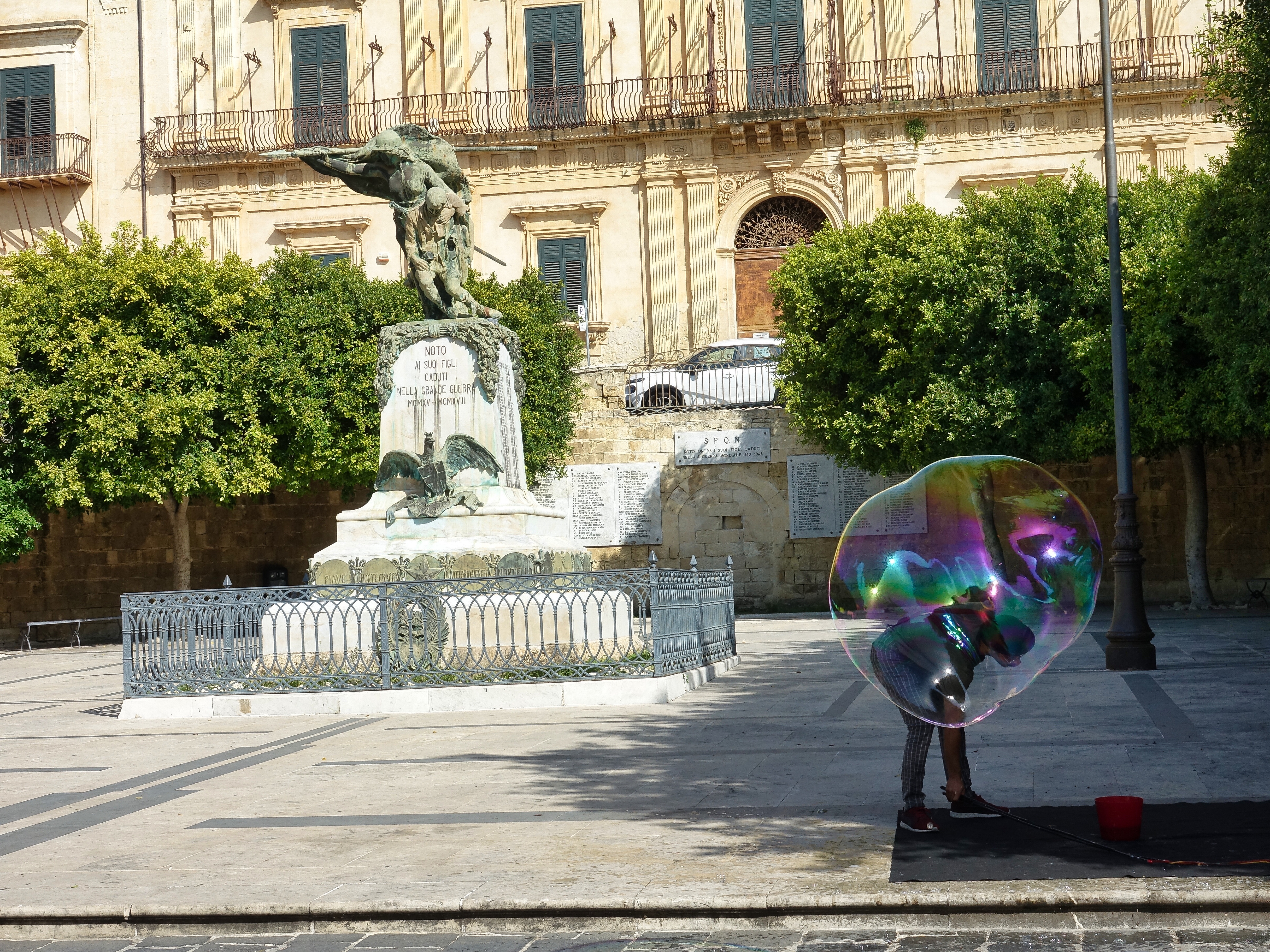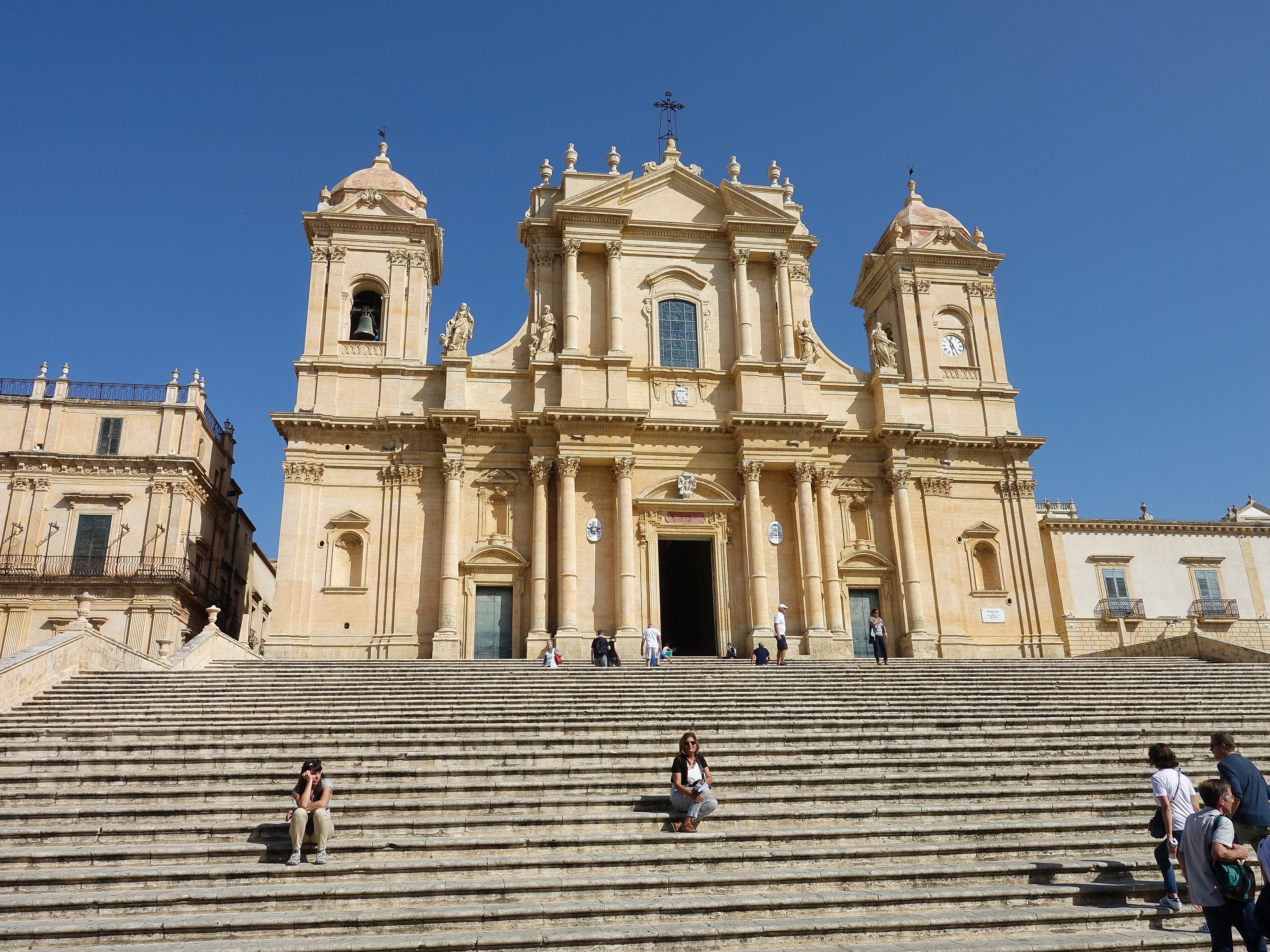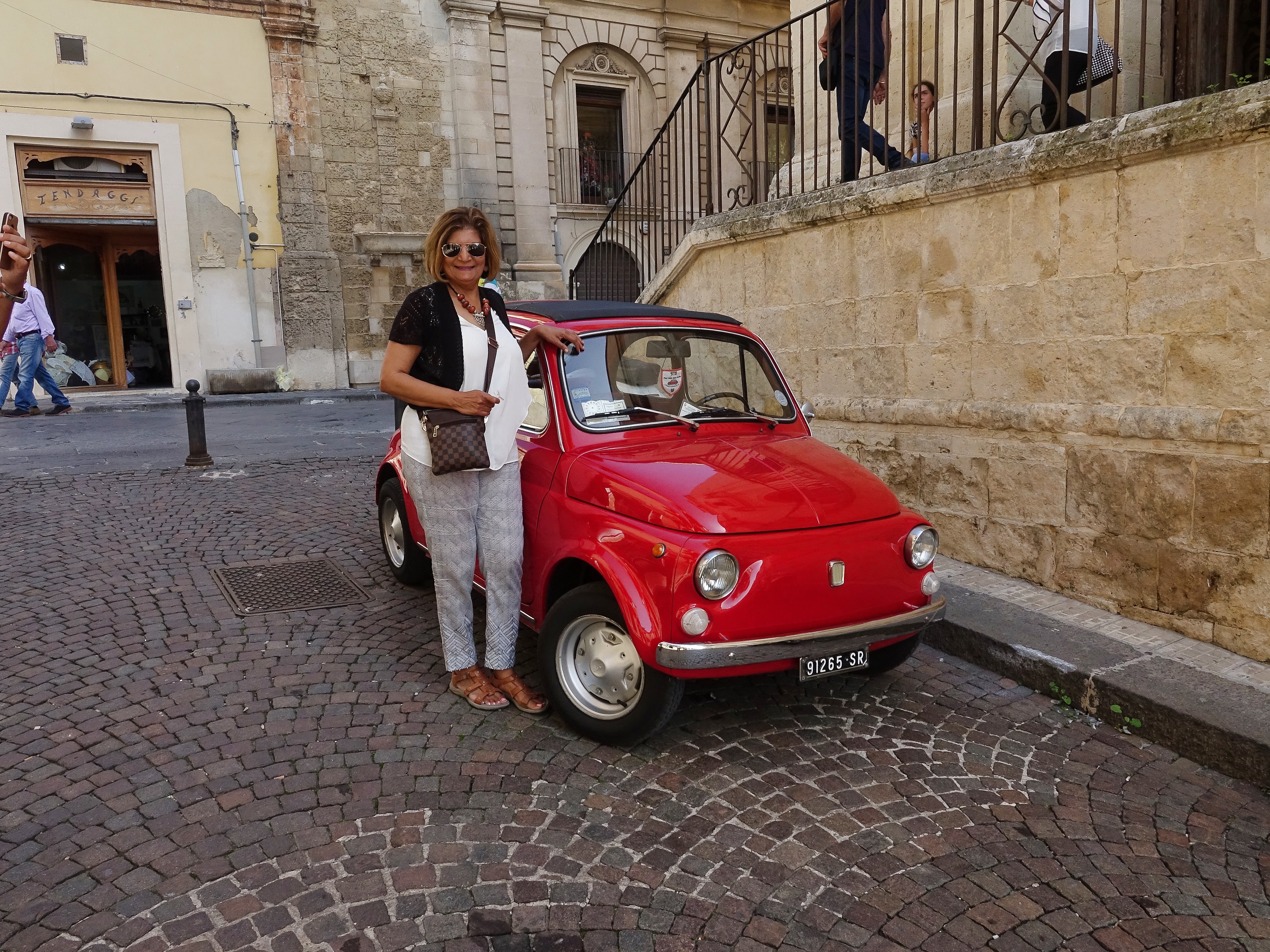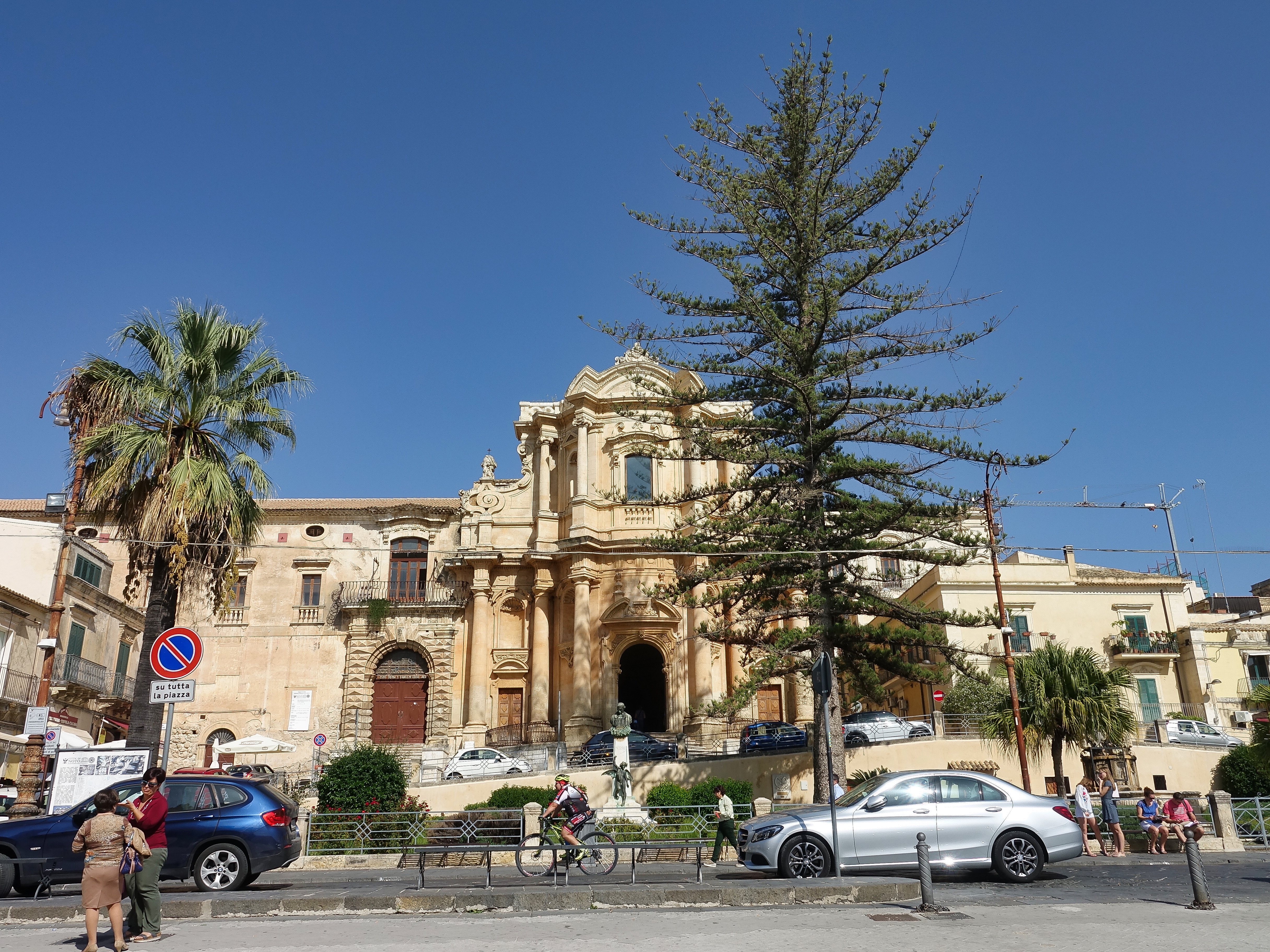 After Noto, we took off for Modica; another 40minutes drive away. Modica is set on some steep hills, so got some interesting shots.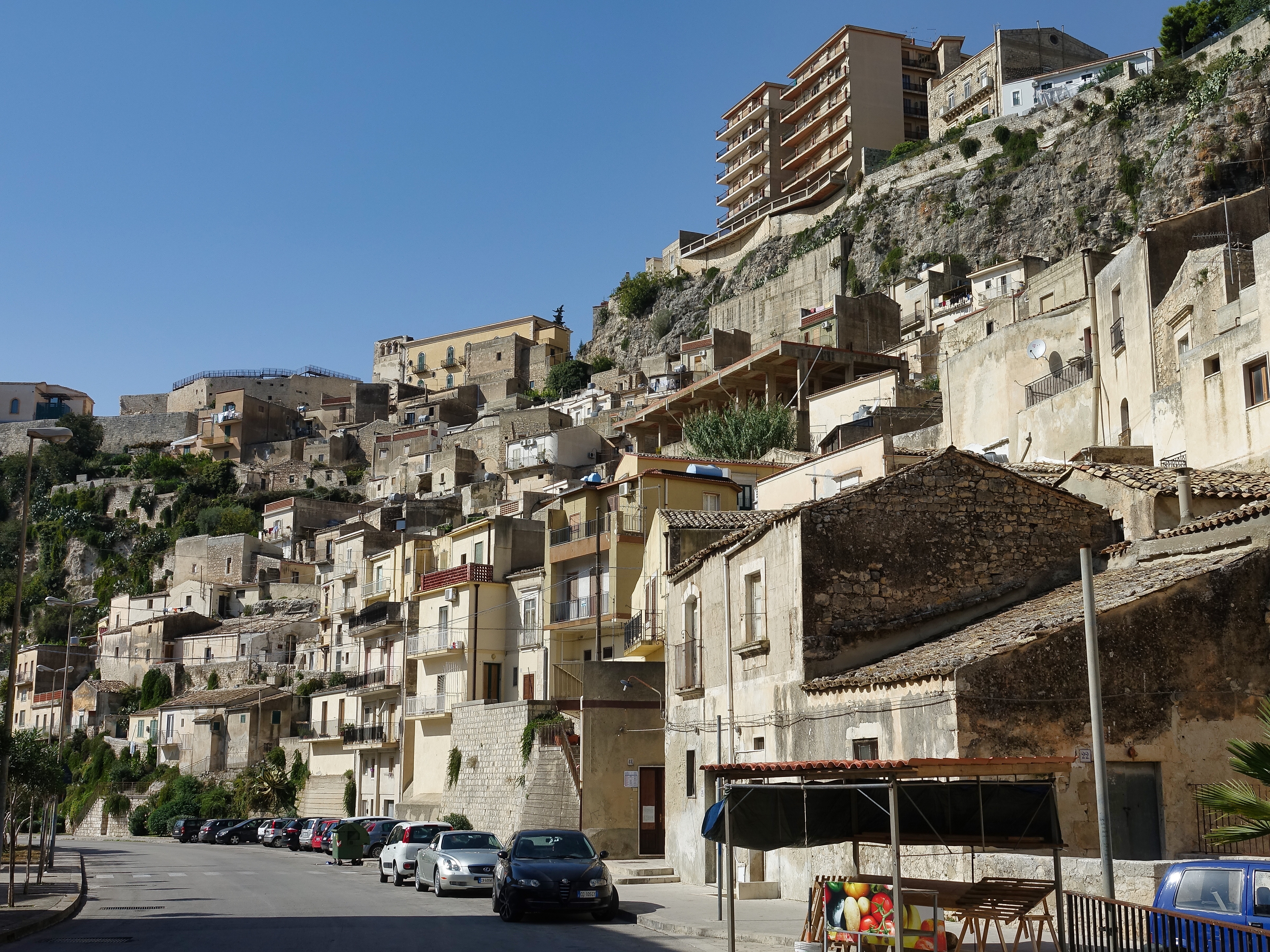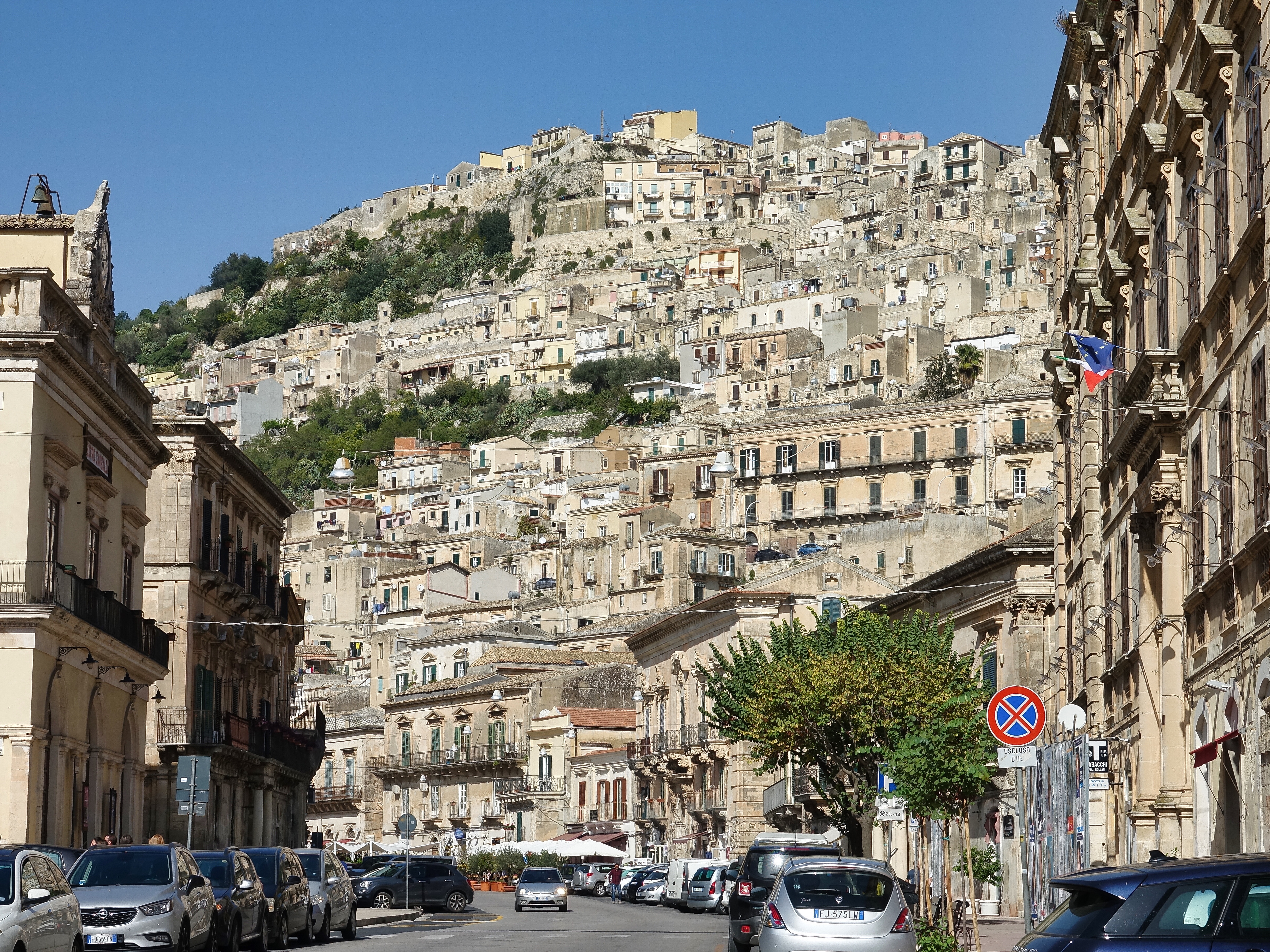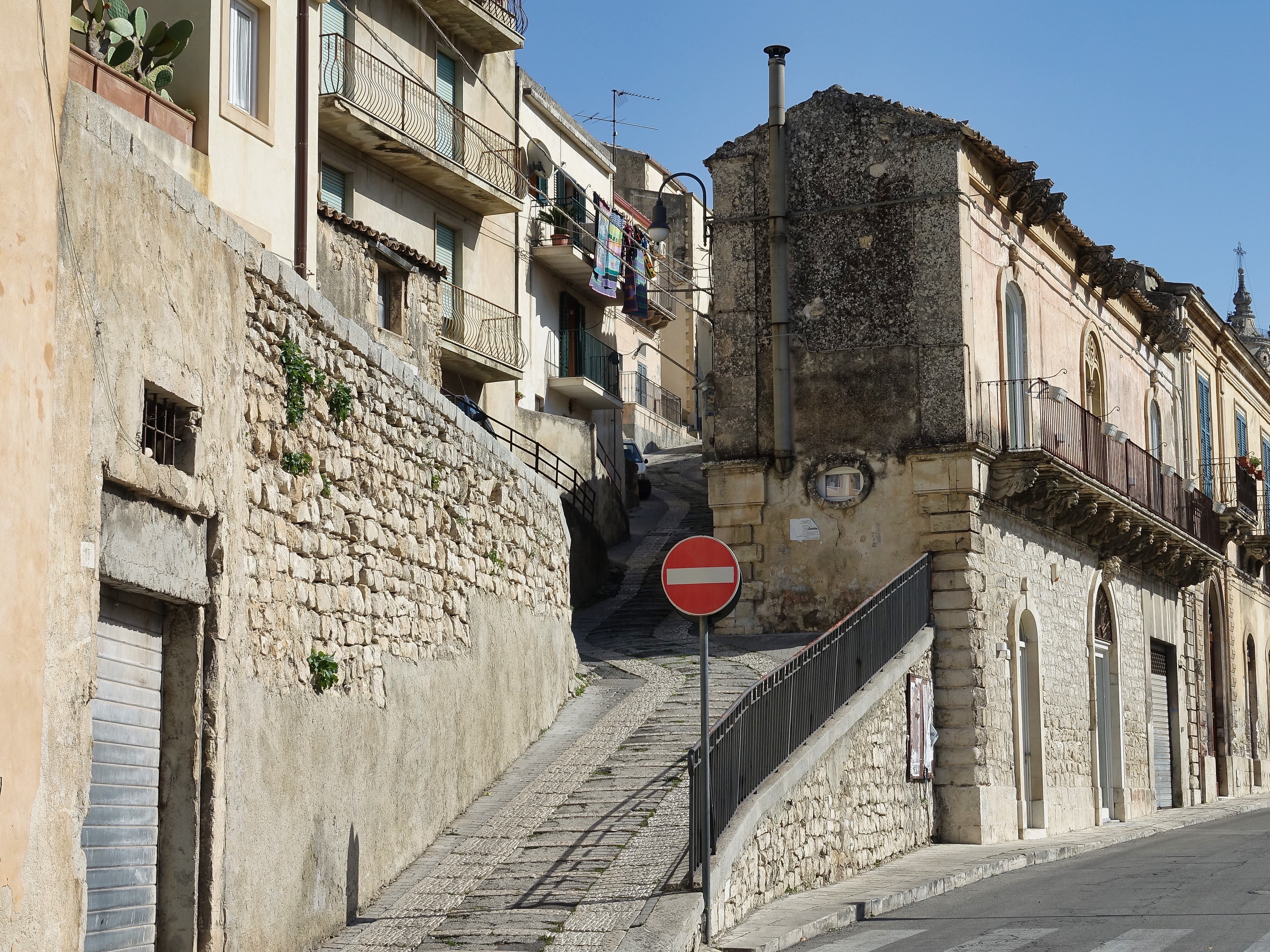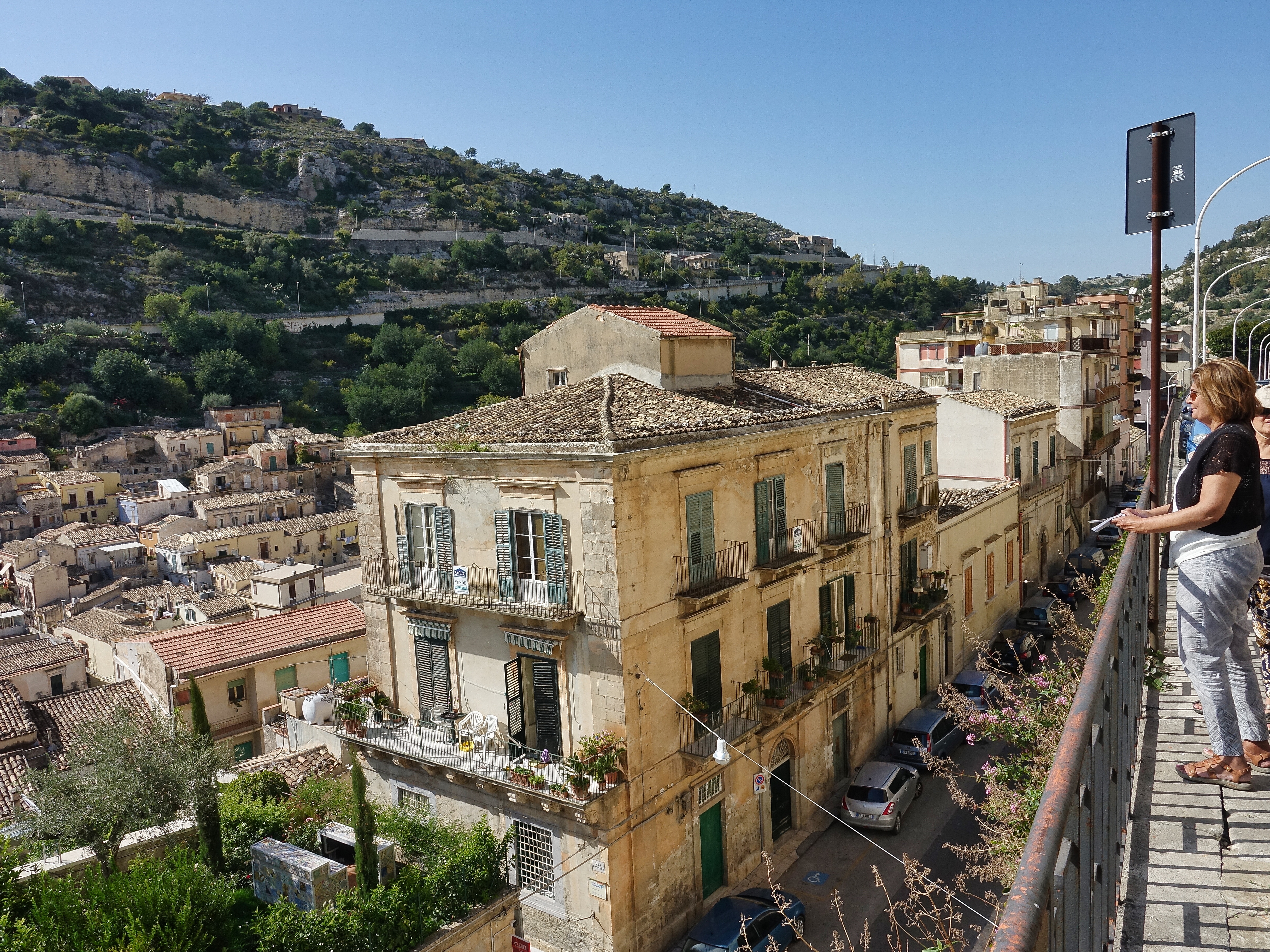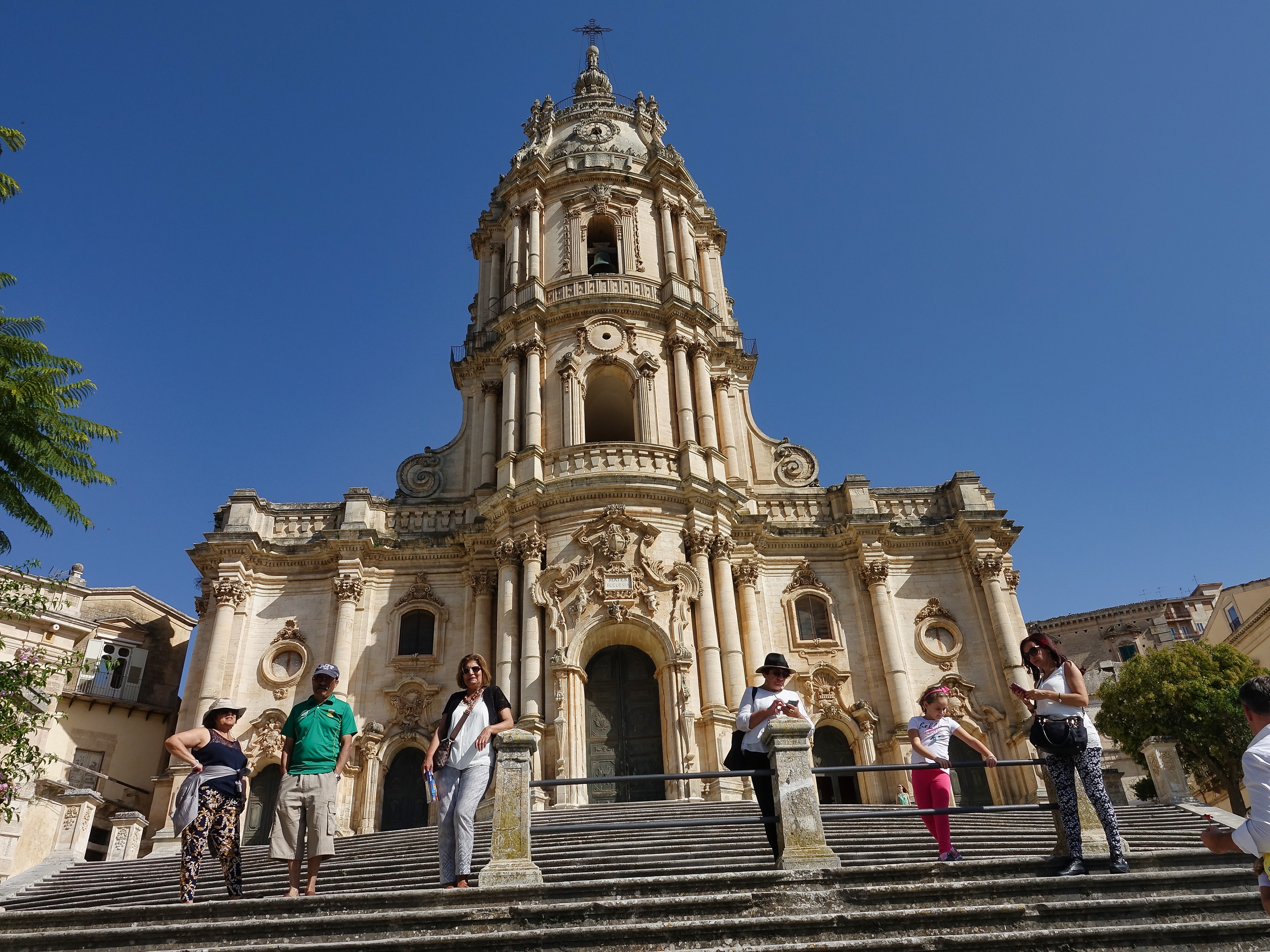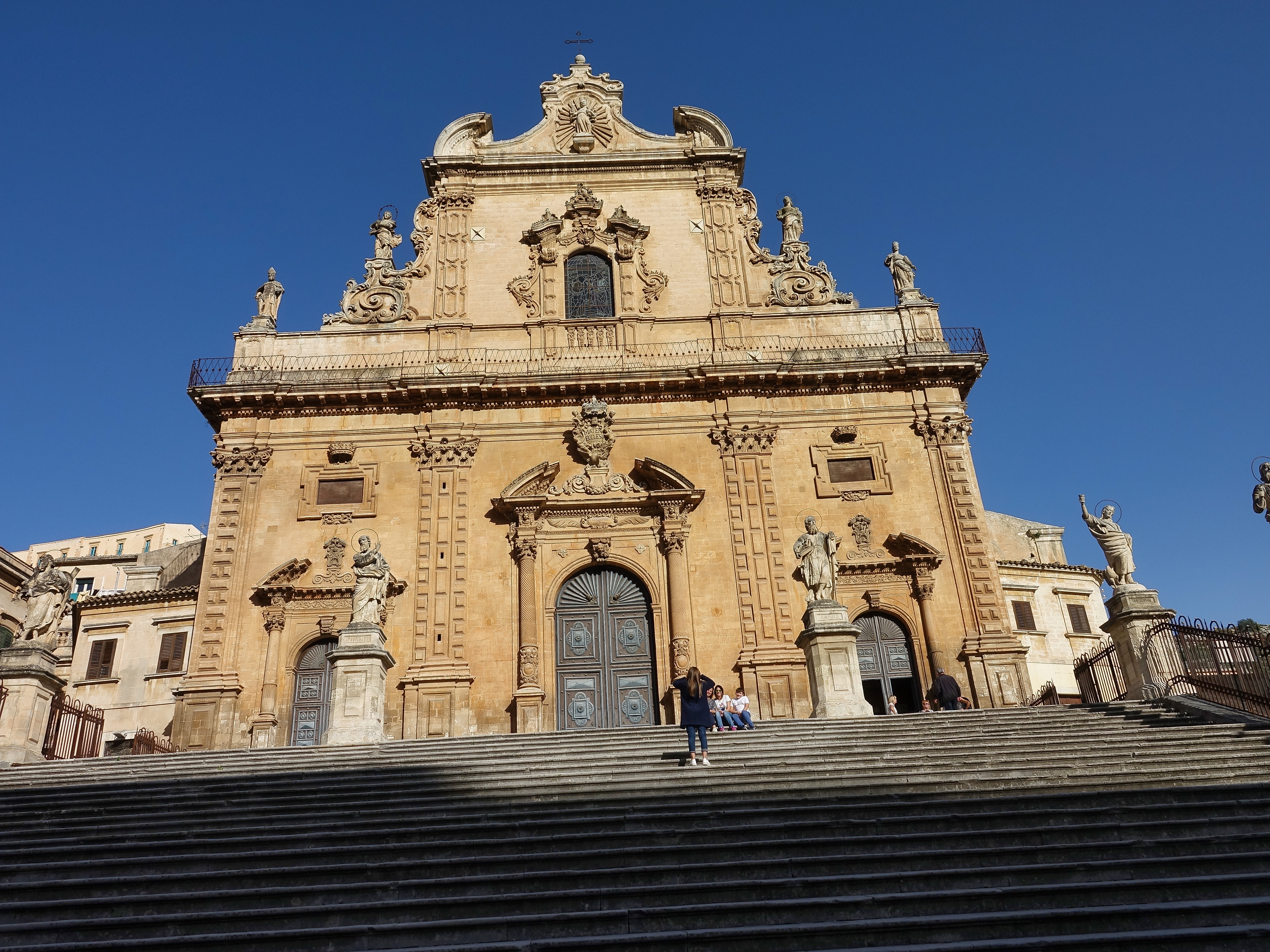 We then drove back to Siracusa via several small towns; and once back in Siracusa, parked the car at the parking lot for the evening.
After freshening up at the B&B, we headed out to Putia restaurant, a typical Sicilian restaurant for seafood and wine (again recommended by Giovanni). We had to wait outside the restaurant for a table as it was small and busy. The wait was well worth it as the meal was delicious as usual in Sicily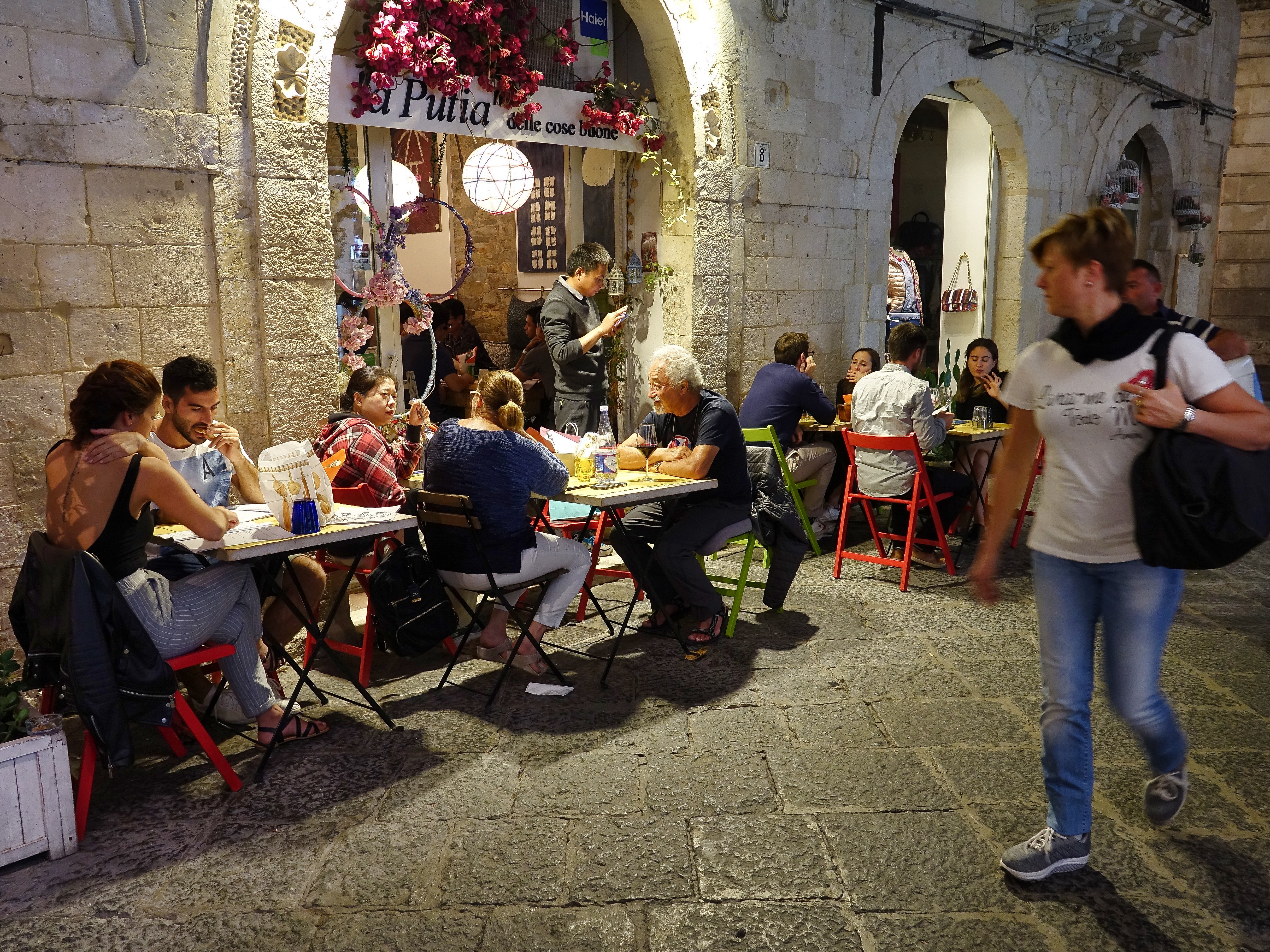 I have to say the food & wine in Sicily has been excellent so far.
Off to Agrigento tomorrow
This entry was posted in
Europe
,
Italy
,
Sicily Oct 2017