More Mendoza, April 2019
After resting from the previous day's exploits around Mendoza, we decided to go hike around the next day, and check out Aconcagua National Park. So off we drove towards the Andes mountains and the Chilean border. The drive was very nice and scenic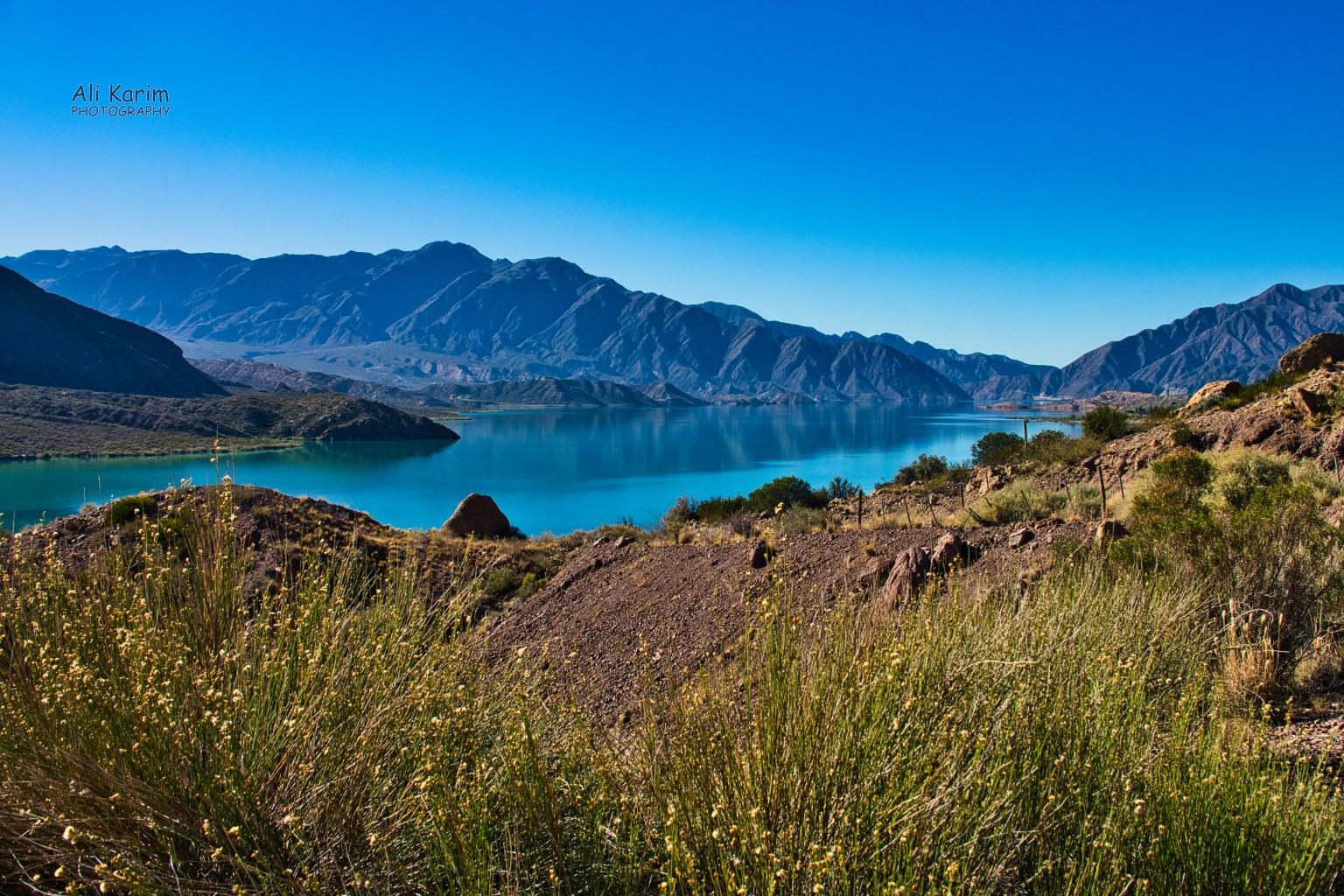 We arrived at the town of Uspallata; the last major town before the Chilean border and stopped at the Tourist info to pick up maps etc for Aconcagua, and walked over to a local cafe/bakery/pastry shop for a coffee, empanada and pastry snack.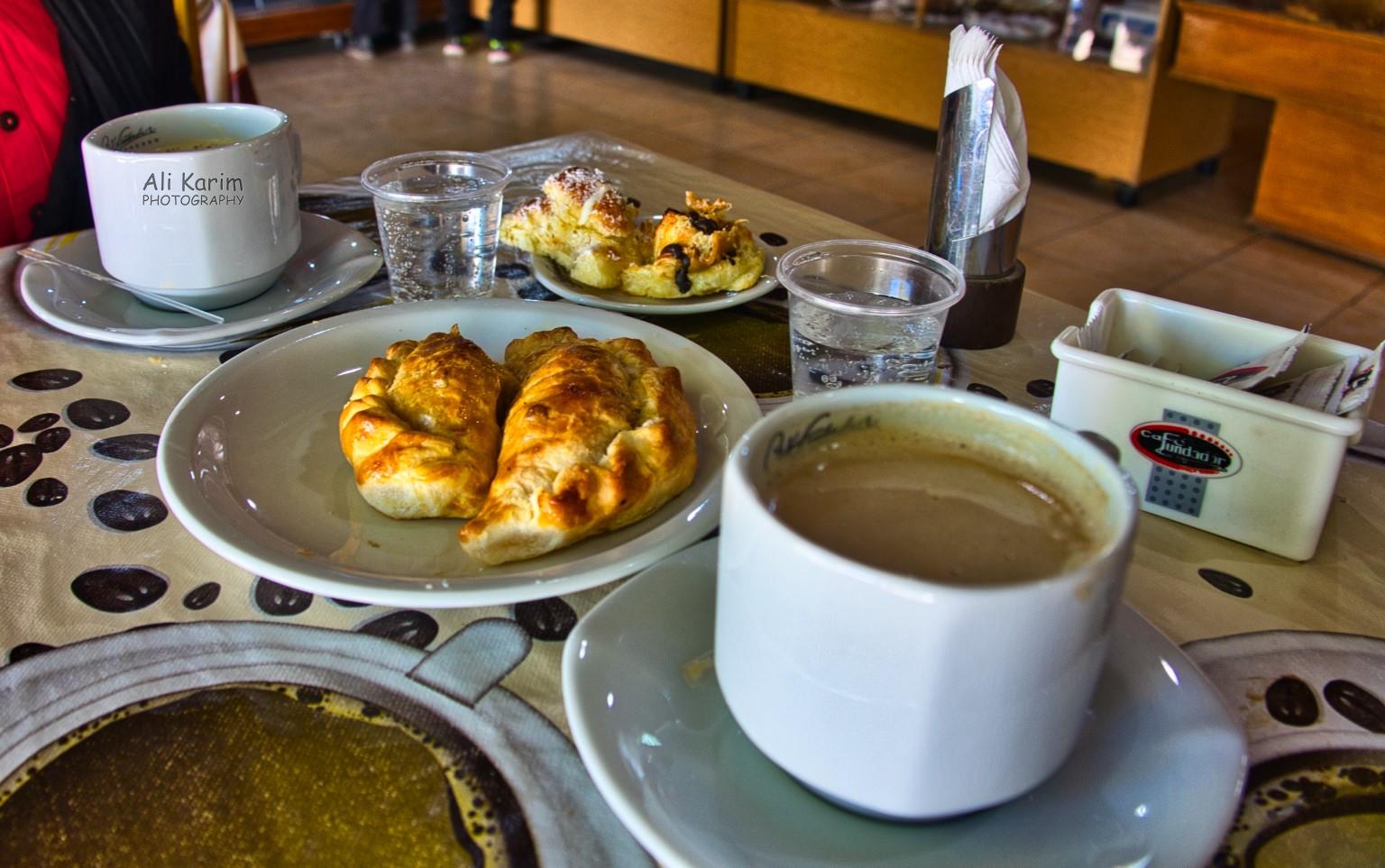 After a nice break here, we drove another 25 miles towards the Chilean border ; it was a nice drive over nice smooth roads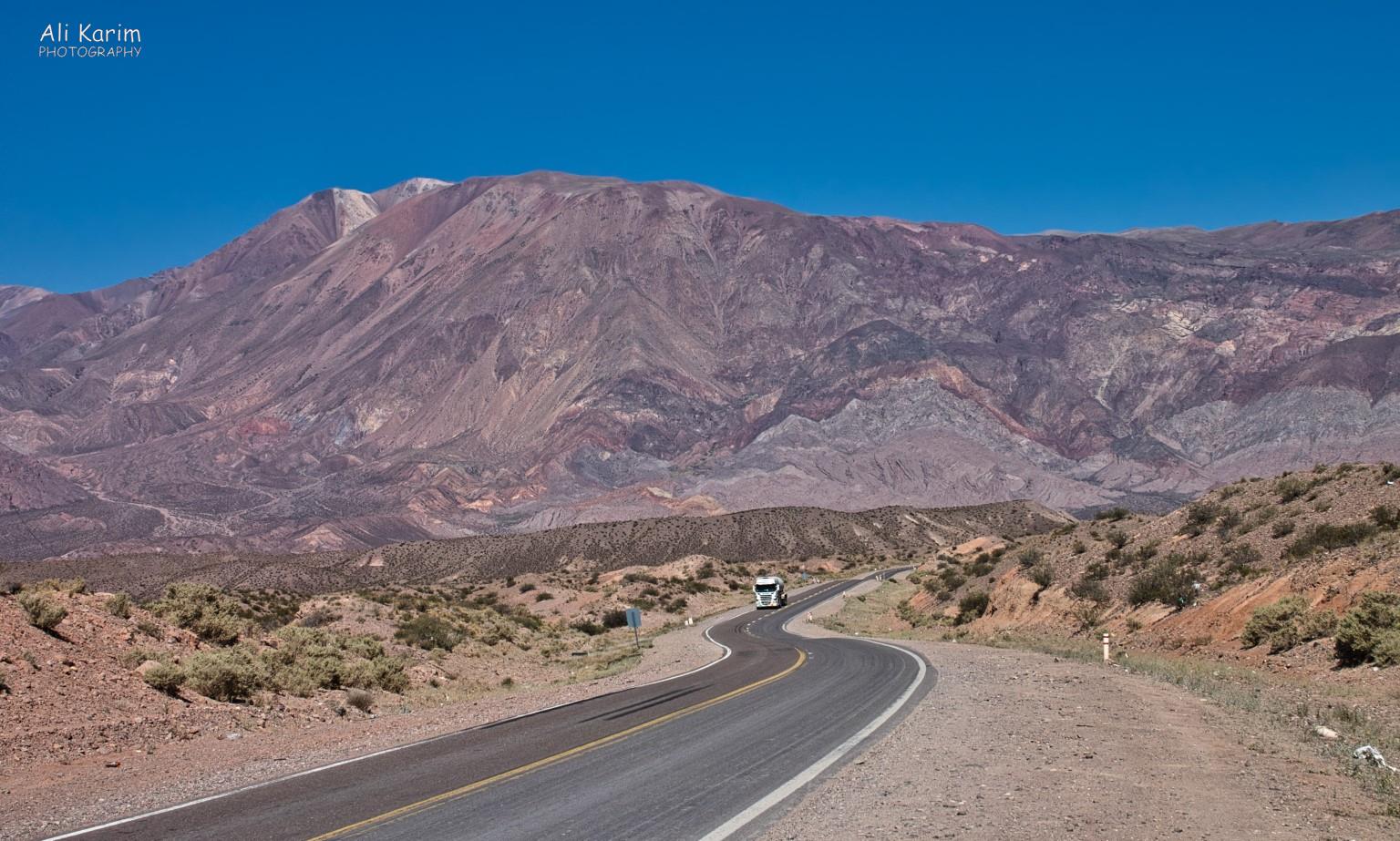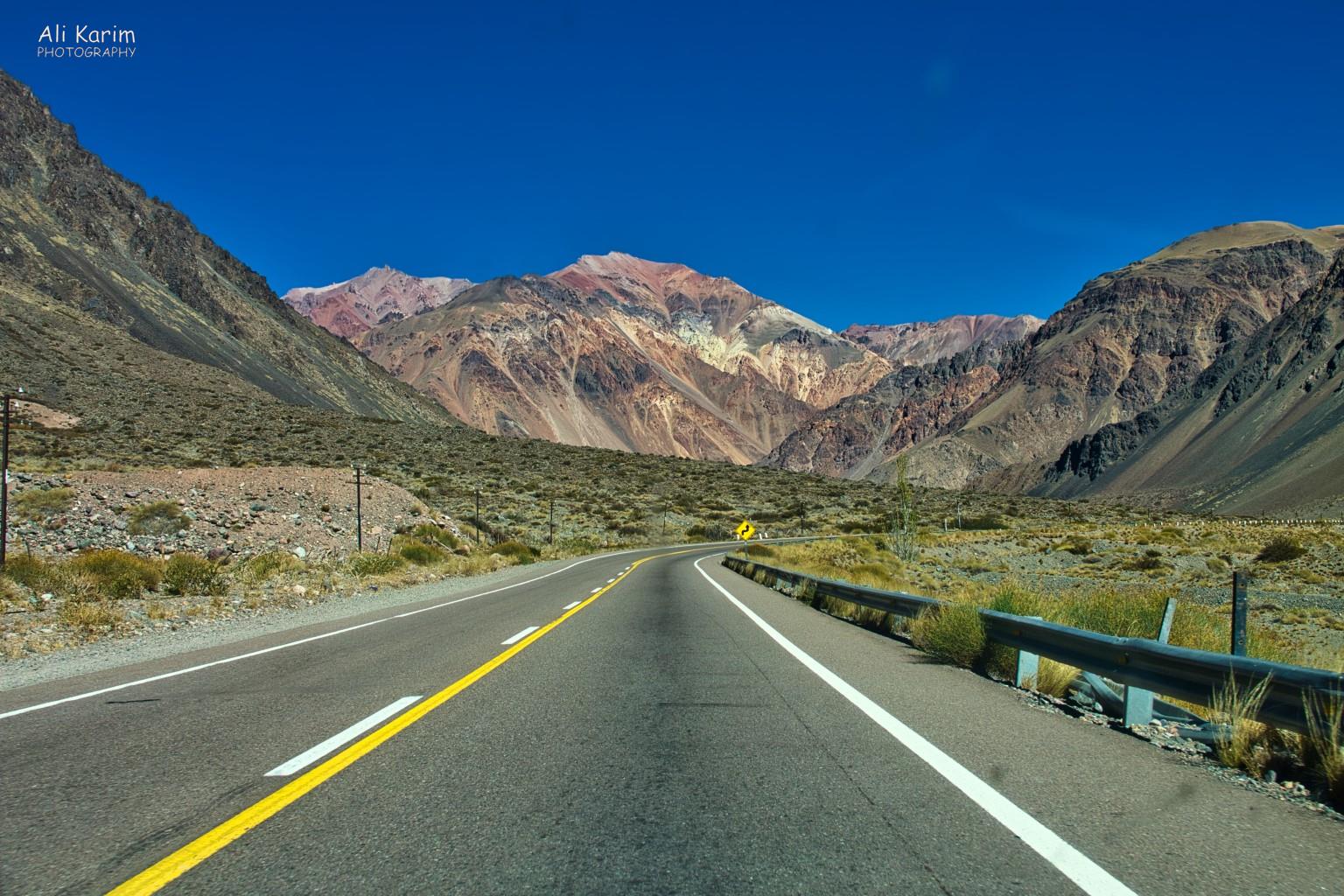 About 3 miles before the Chilean border, we arrived at the Aconcagua National Park just off the main road past the town of Puente del Incas. At the Ranger station, we paid for a day permit into the park for about $5 each, and started hiking into the park starting at 9,000ft above sea level. The park houses the Aconcagua mountain, which is the highest peak outside the Himalaya's at 22,837ft (compare to Mt Kilimanjaro at 19,341ft) above sea level. The hike trails to Aconcagua are through a glacial U shaped valley with splendid views. Even at this height (about 10,000ft), it was not difficult to breath and the hikes were pleasant. See below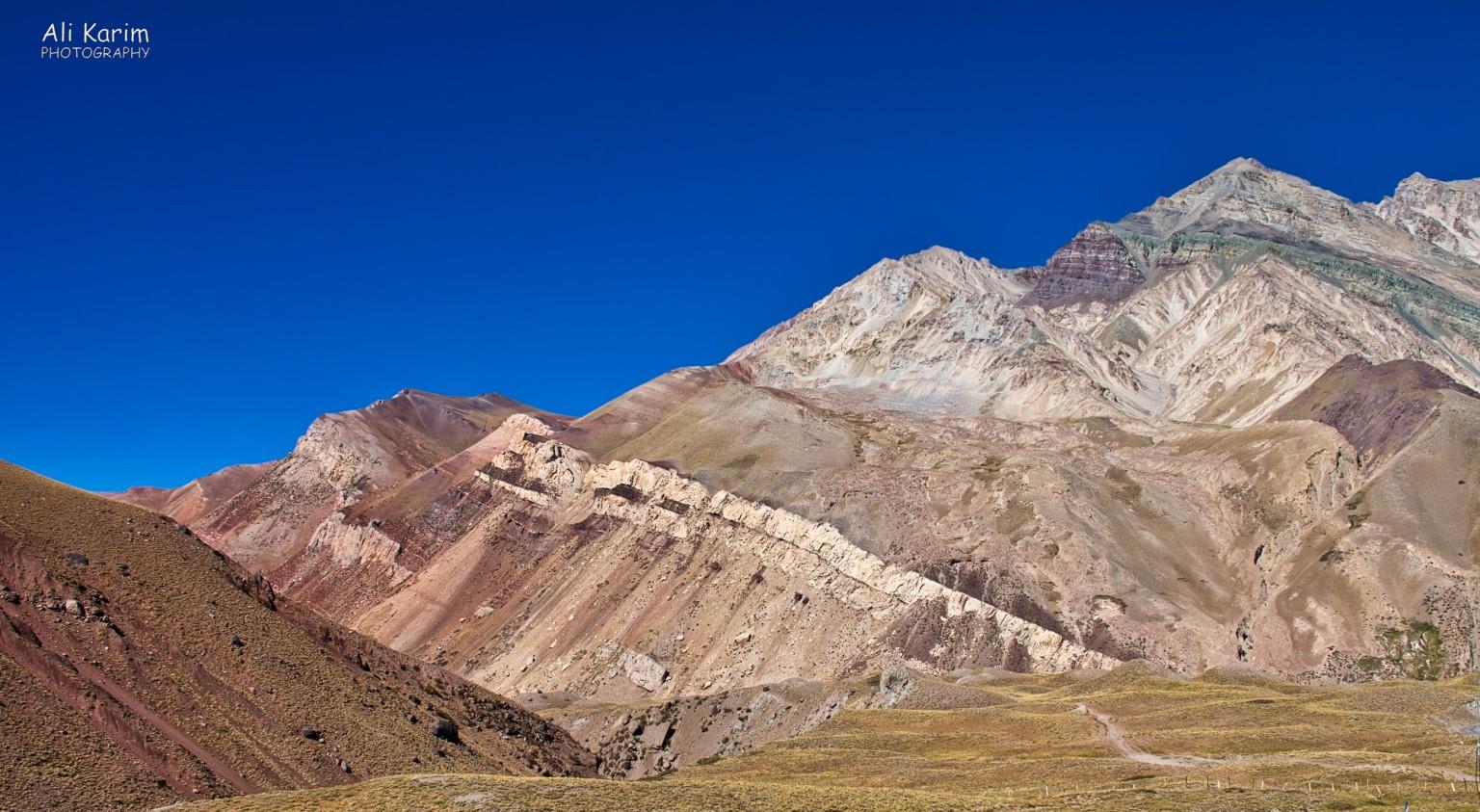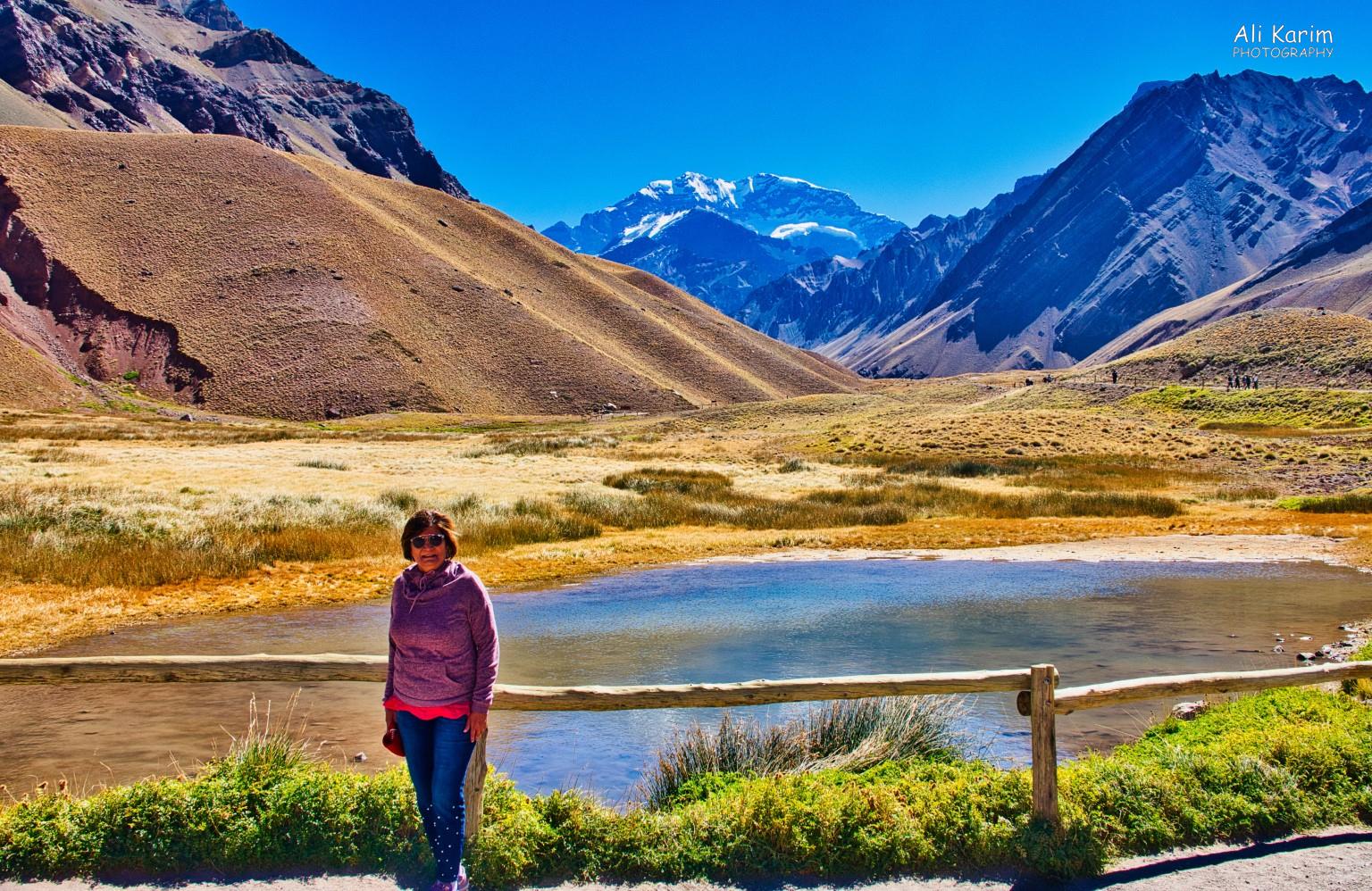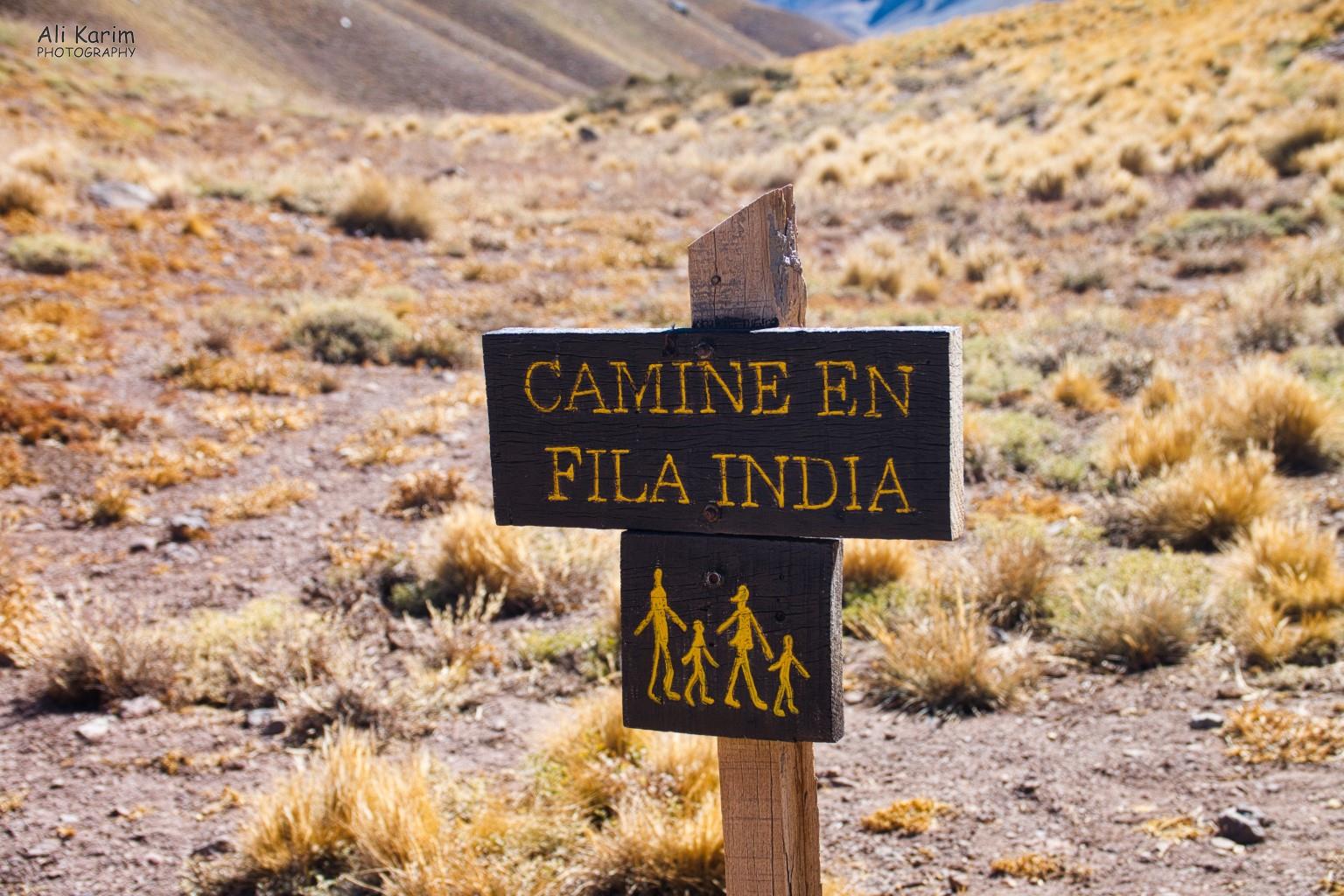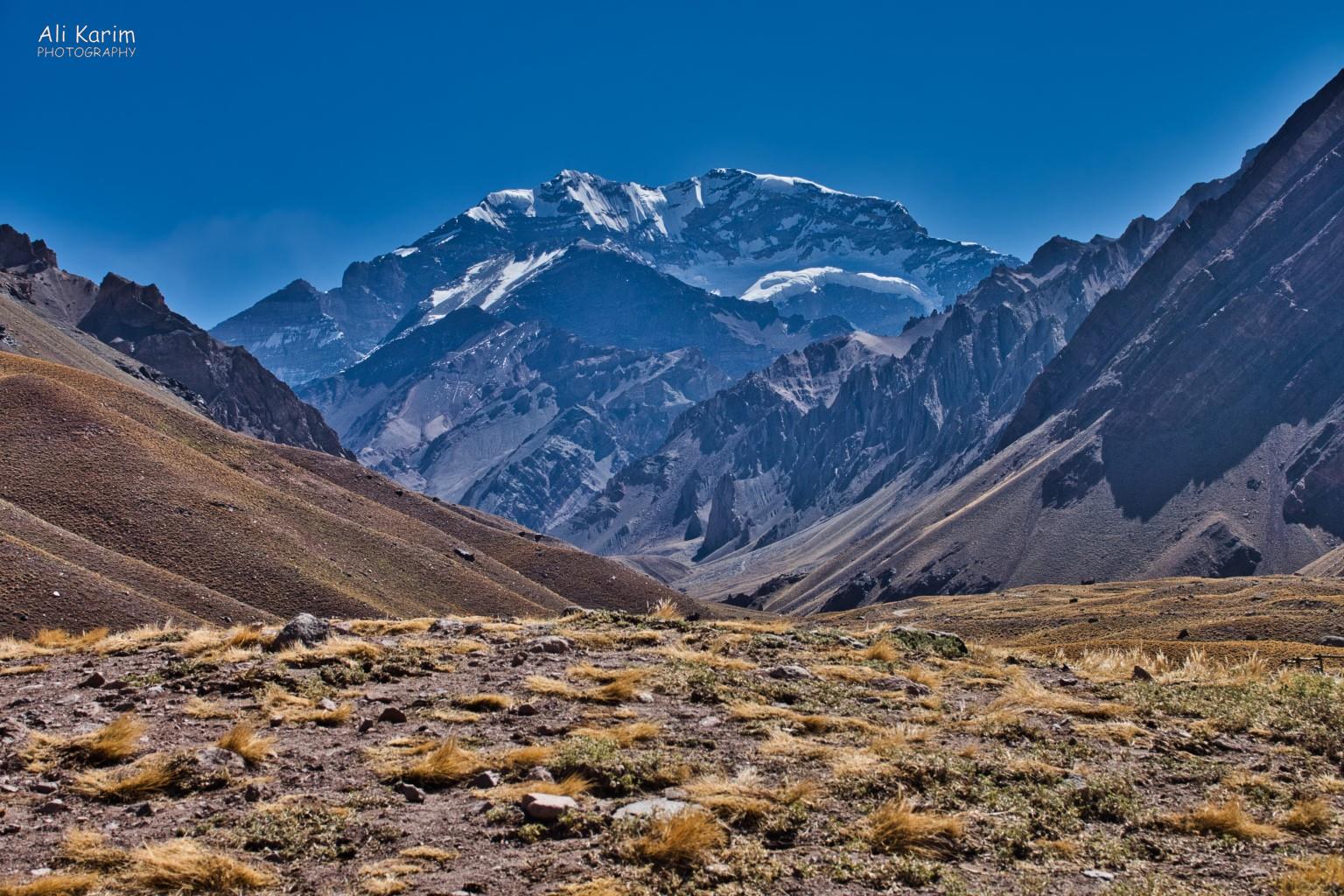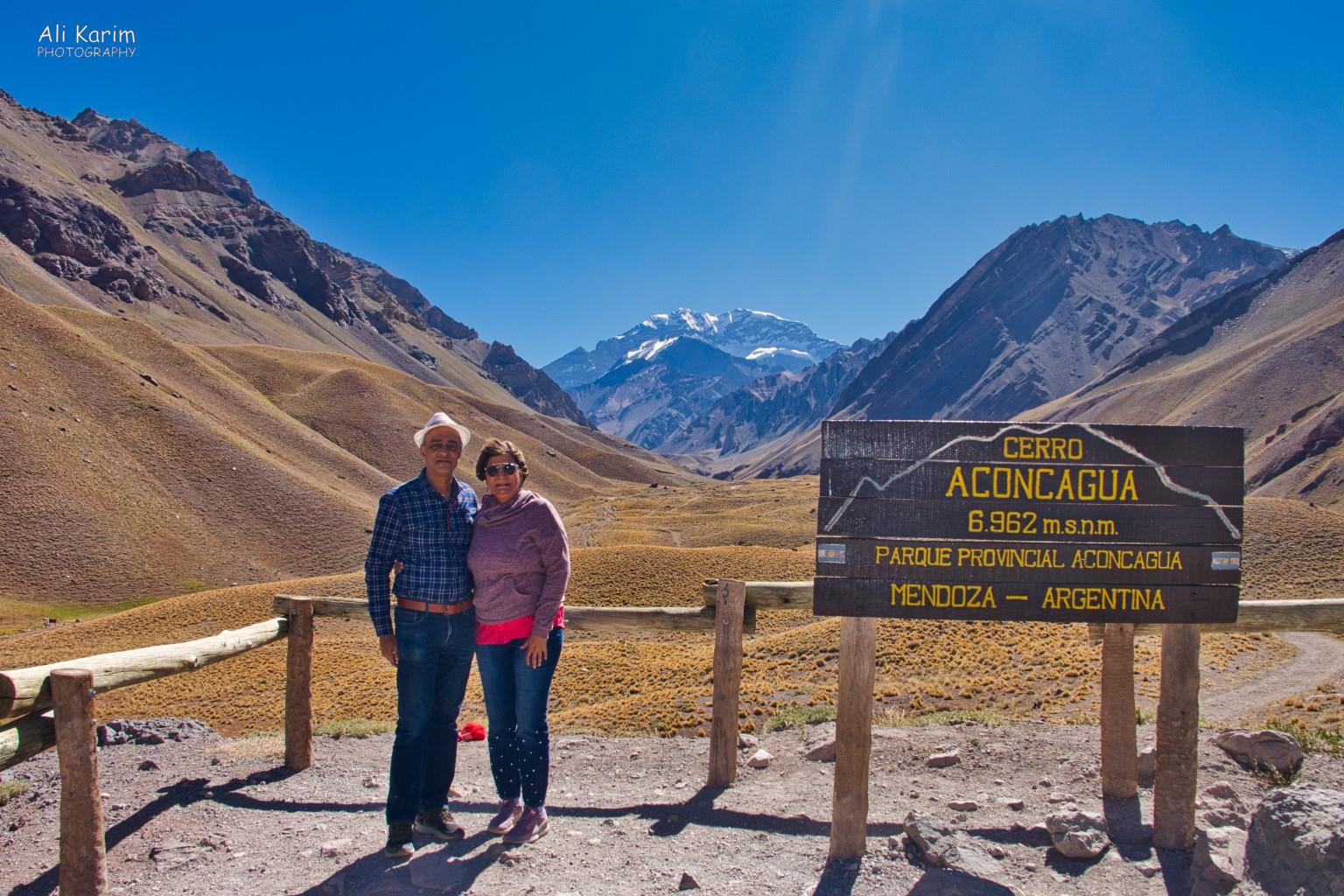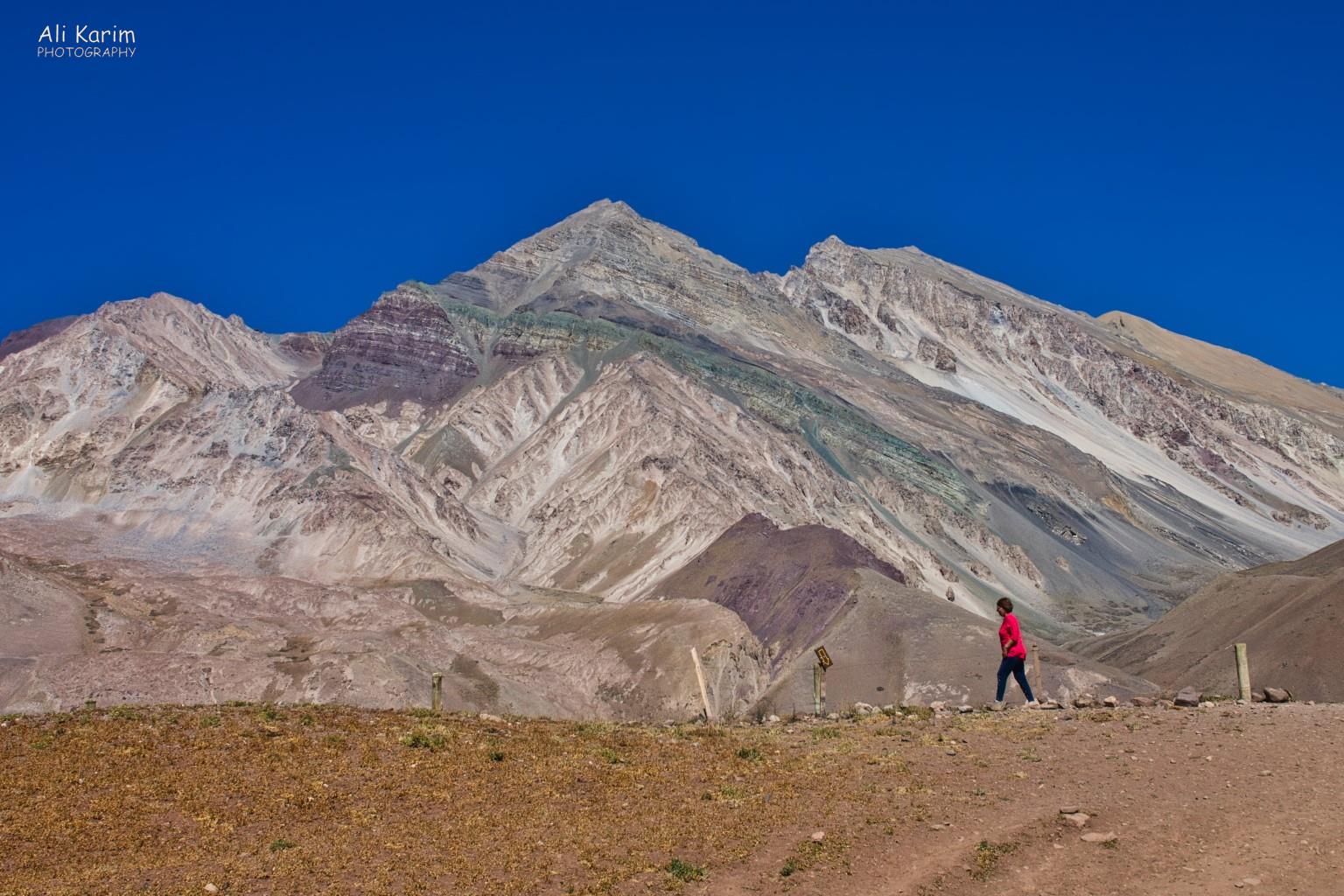 360 degree views

After several hours hiking here, we left to go back to Mendoza. Some views along the way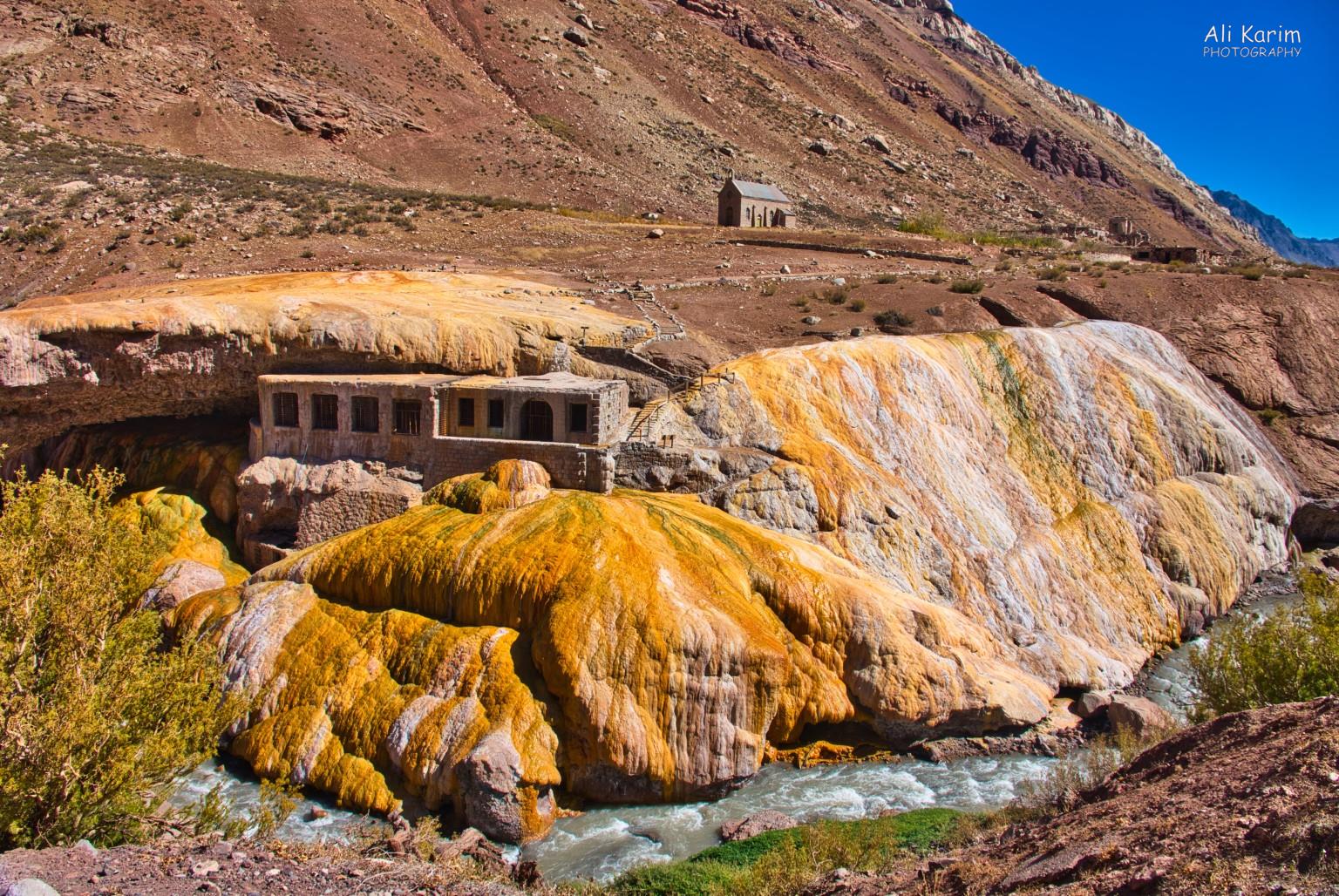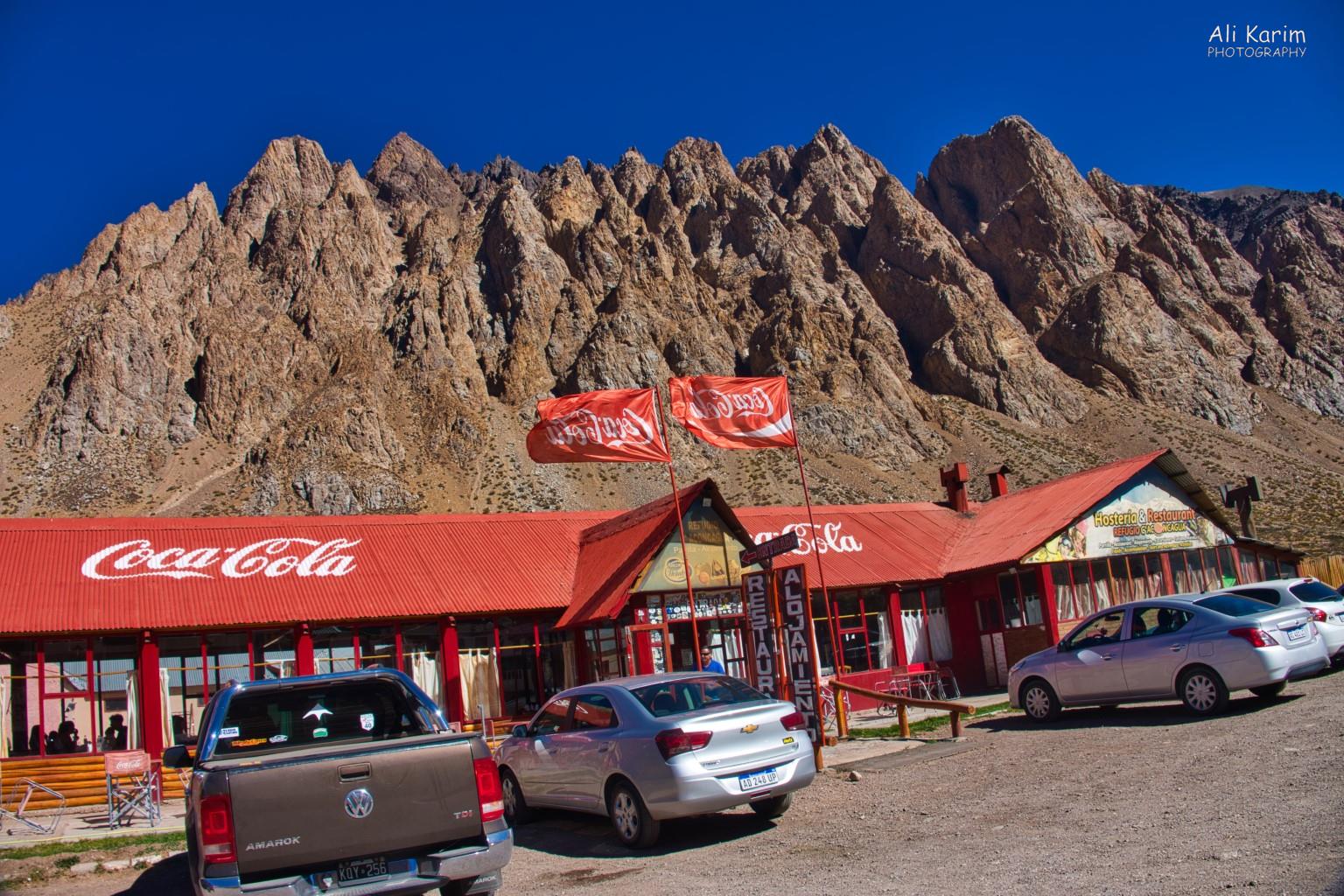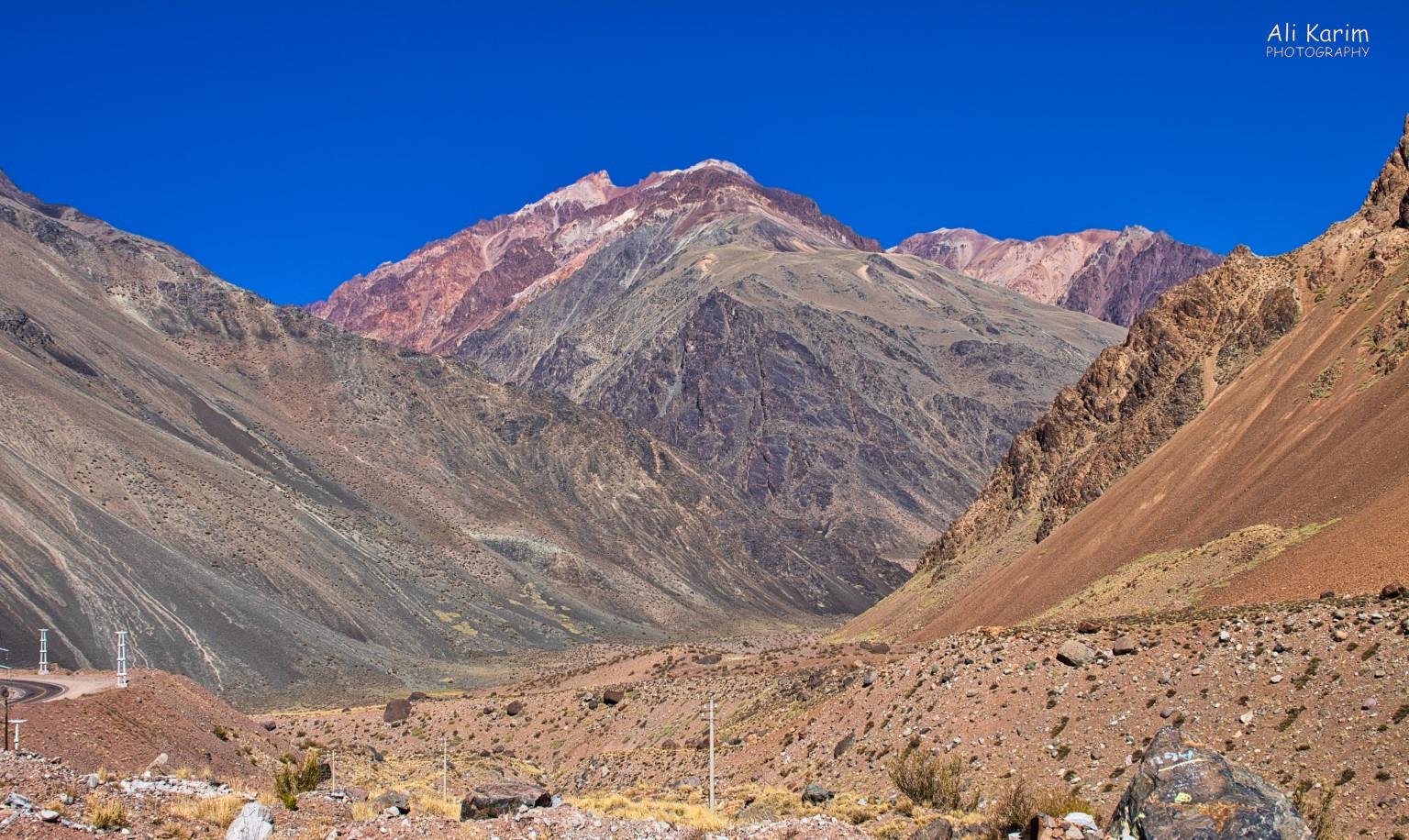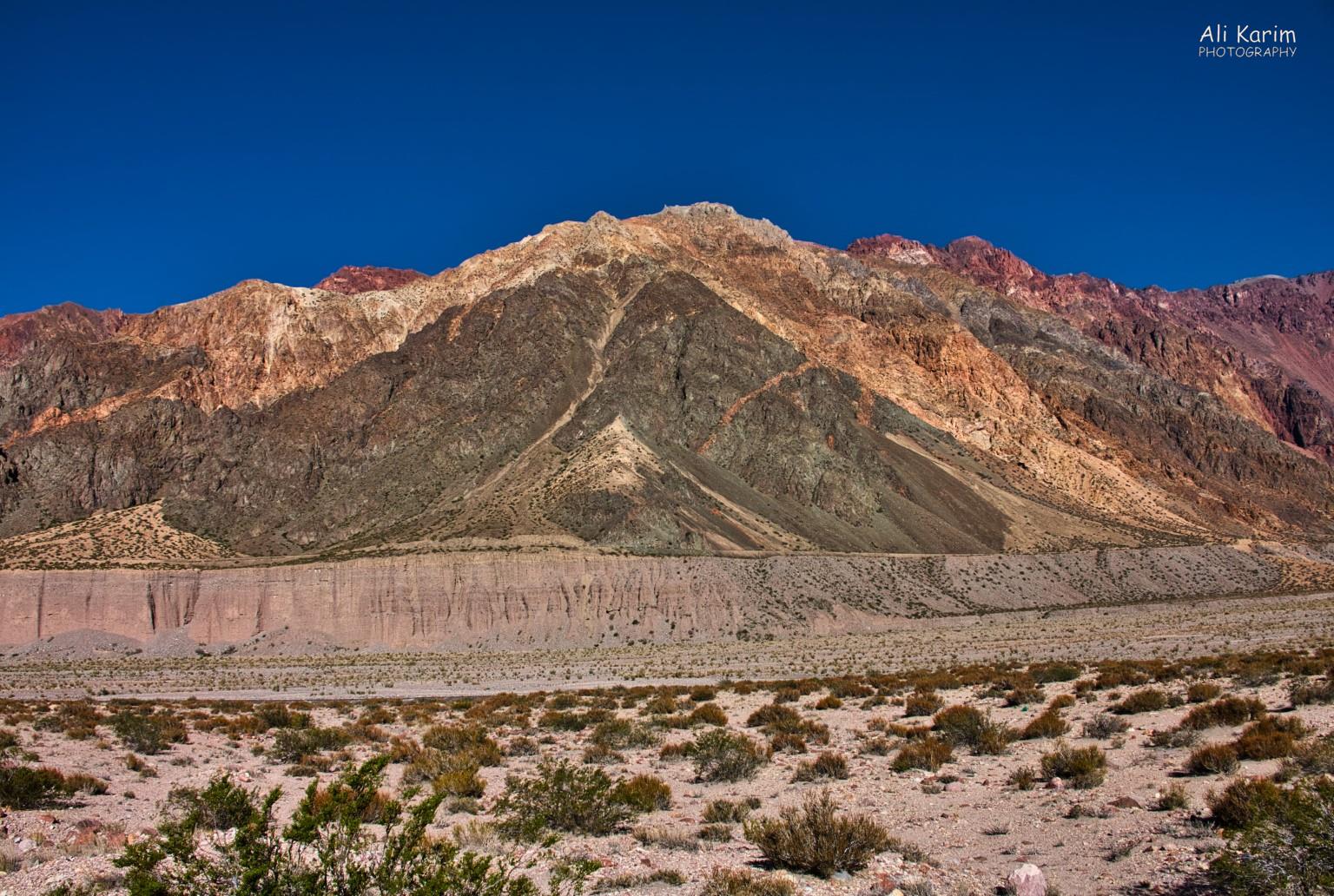 The evening, dinner was at the very lively street scene on Aristides (Av Aristides Villaneuva); which is the happening place for nightlife. The street sidewalk was packed for 5-6 blocks with outdoor restaurant seating and bars and clubs. It was very lively with lots of people.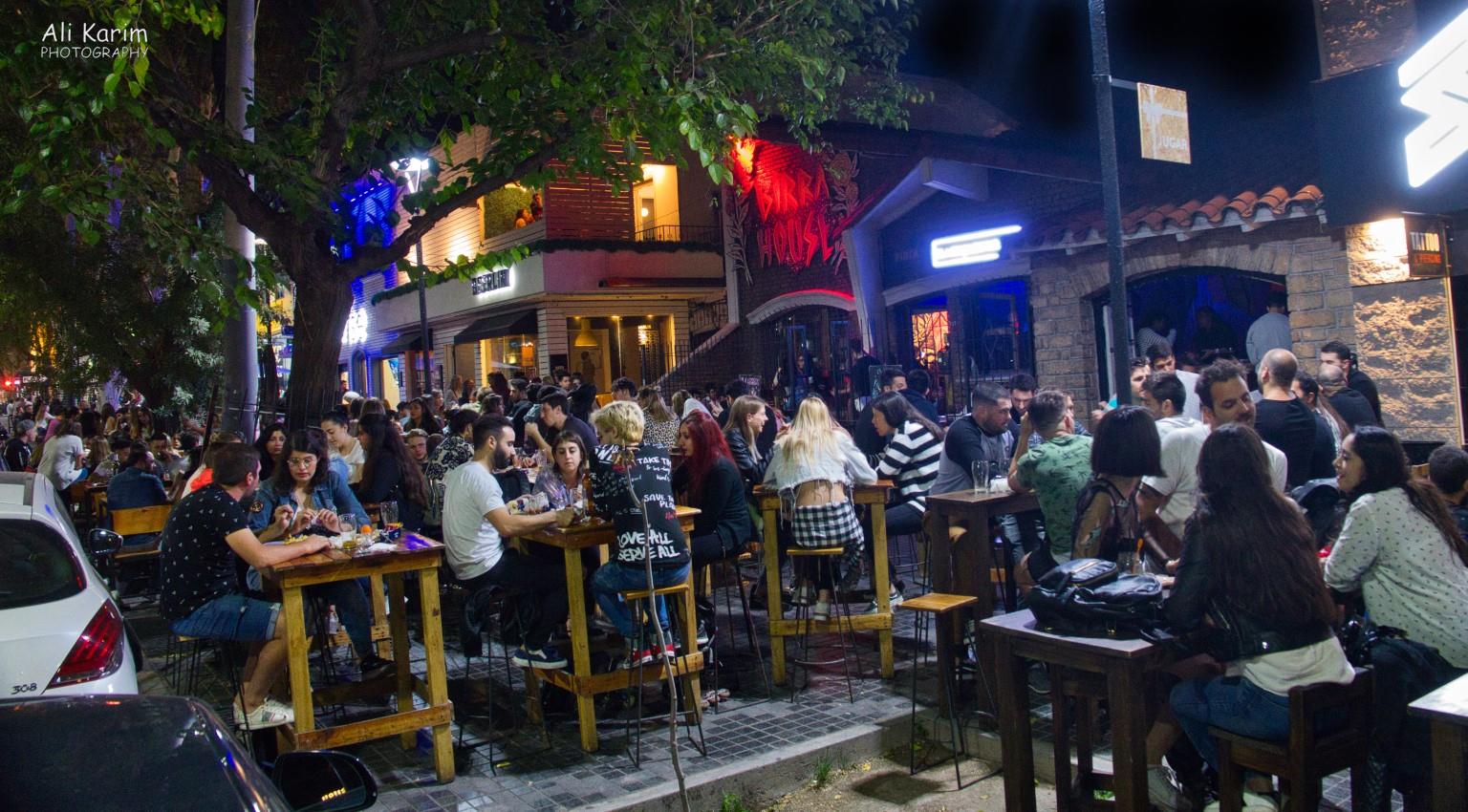 The next day, we spent exploring more areas of downtown Mendoza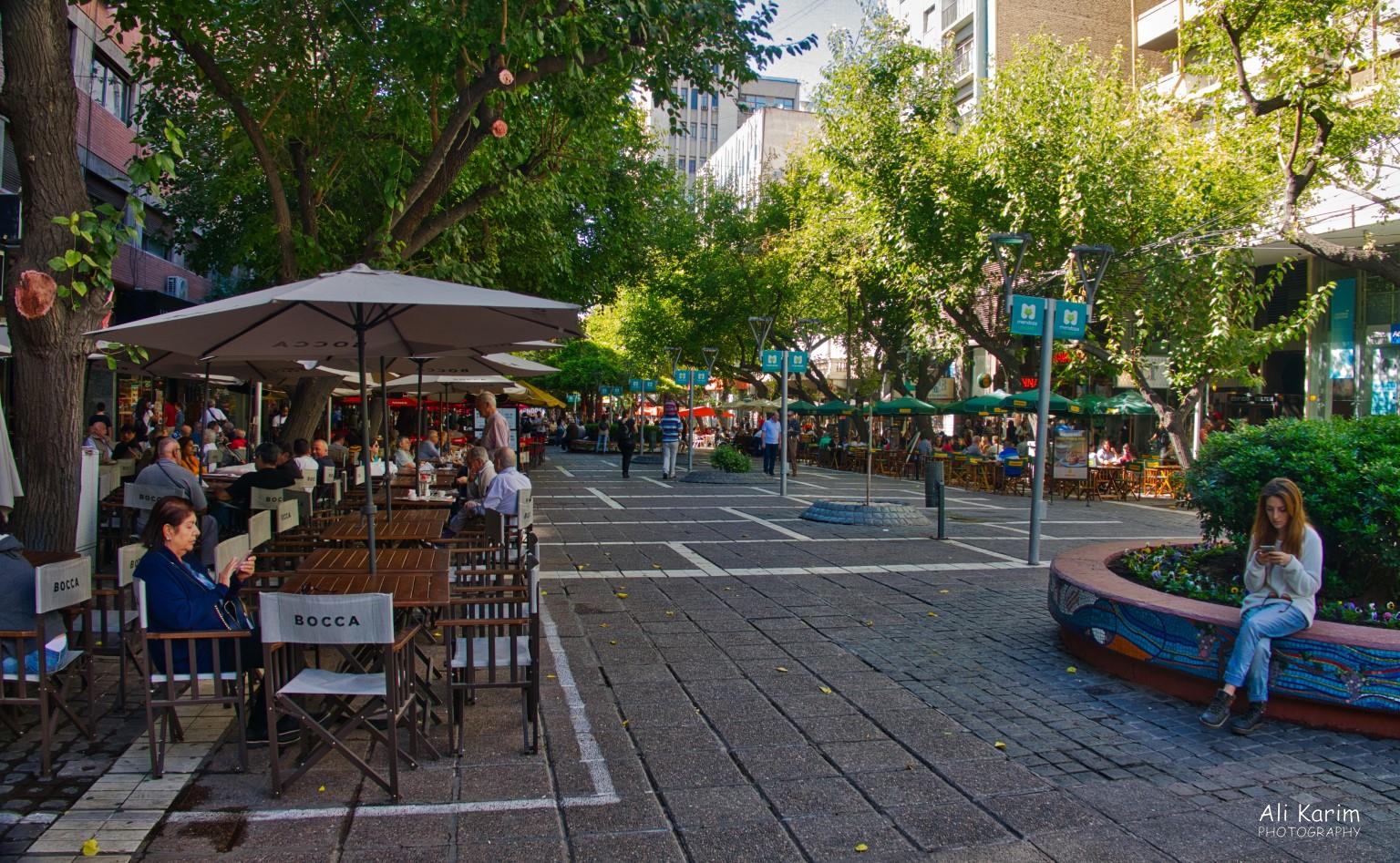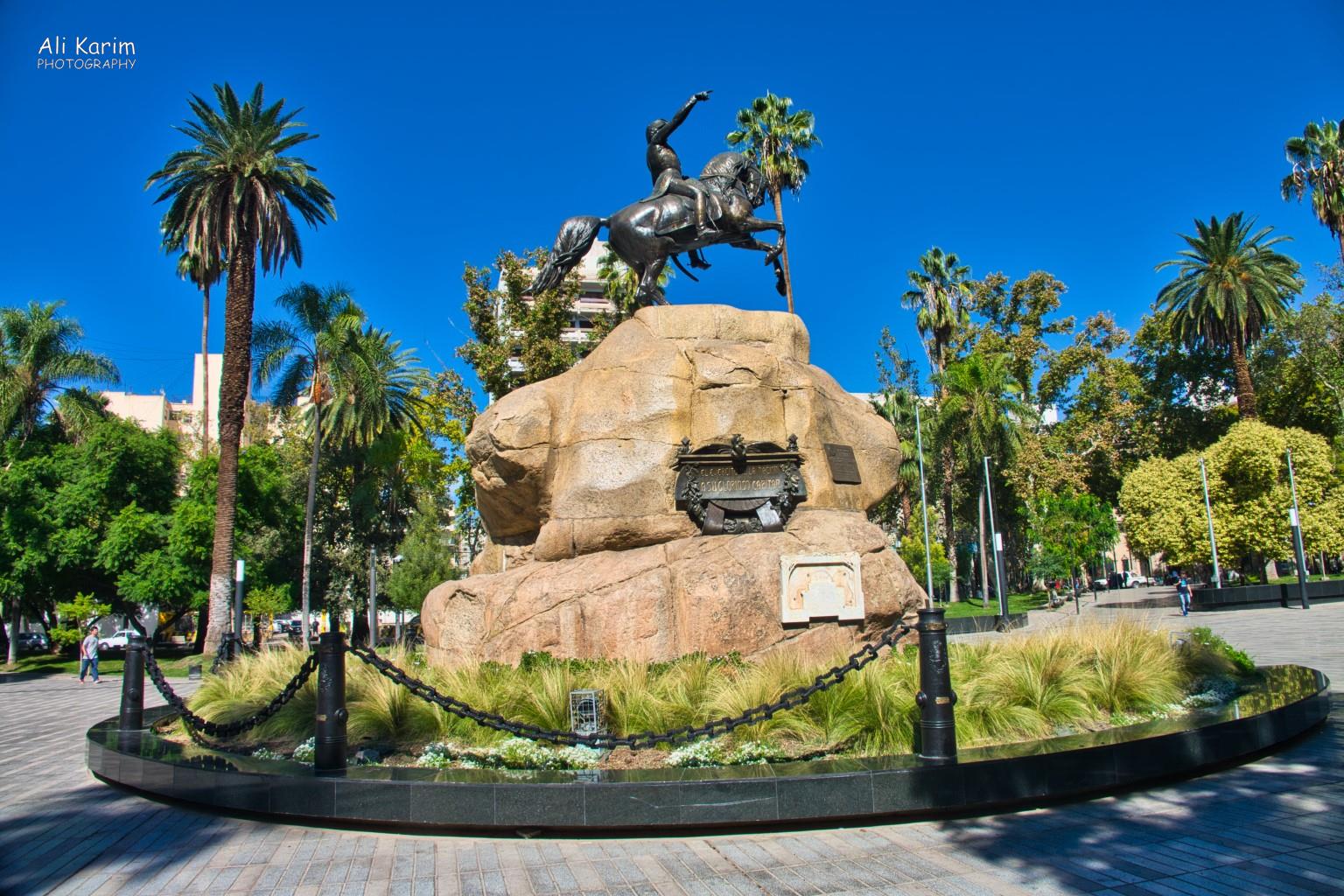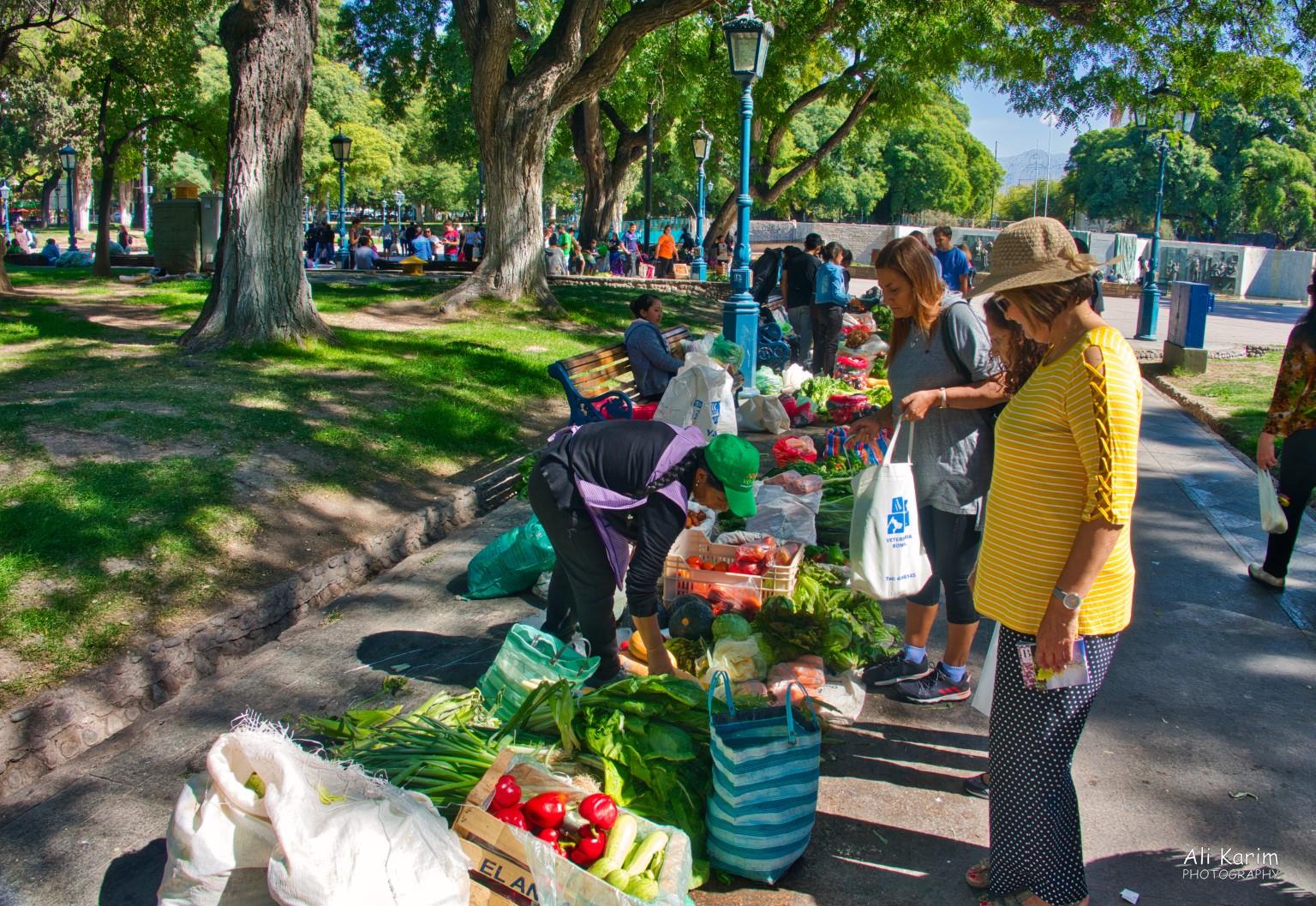 We then explored part of a huge park; the Parque General San Martín, located west of the city center. Some scenes below form the Parque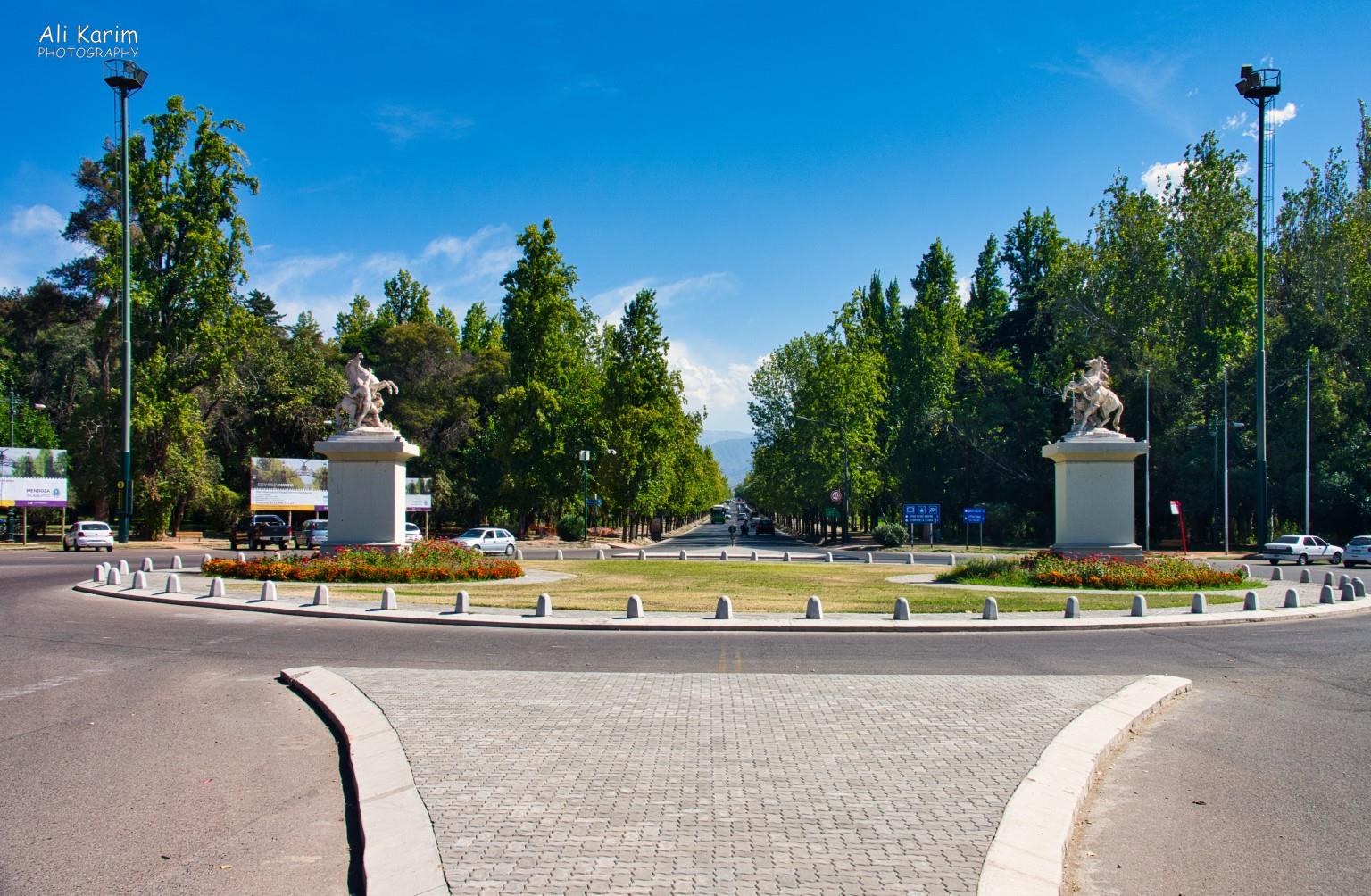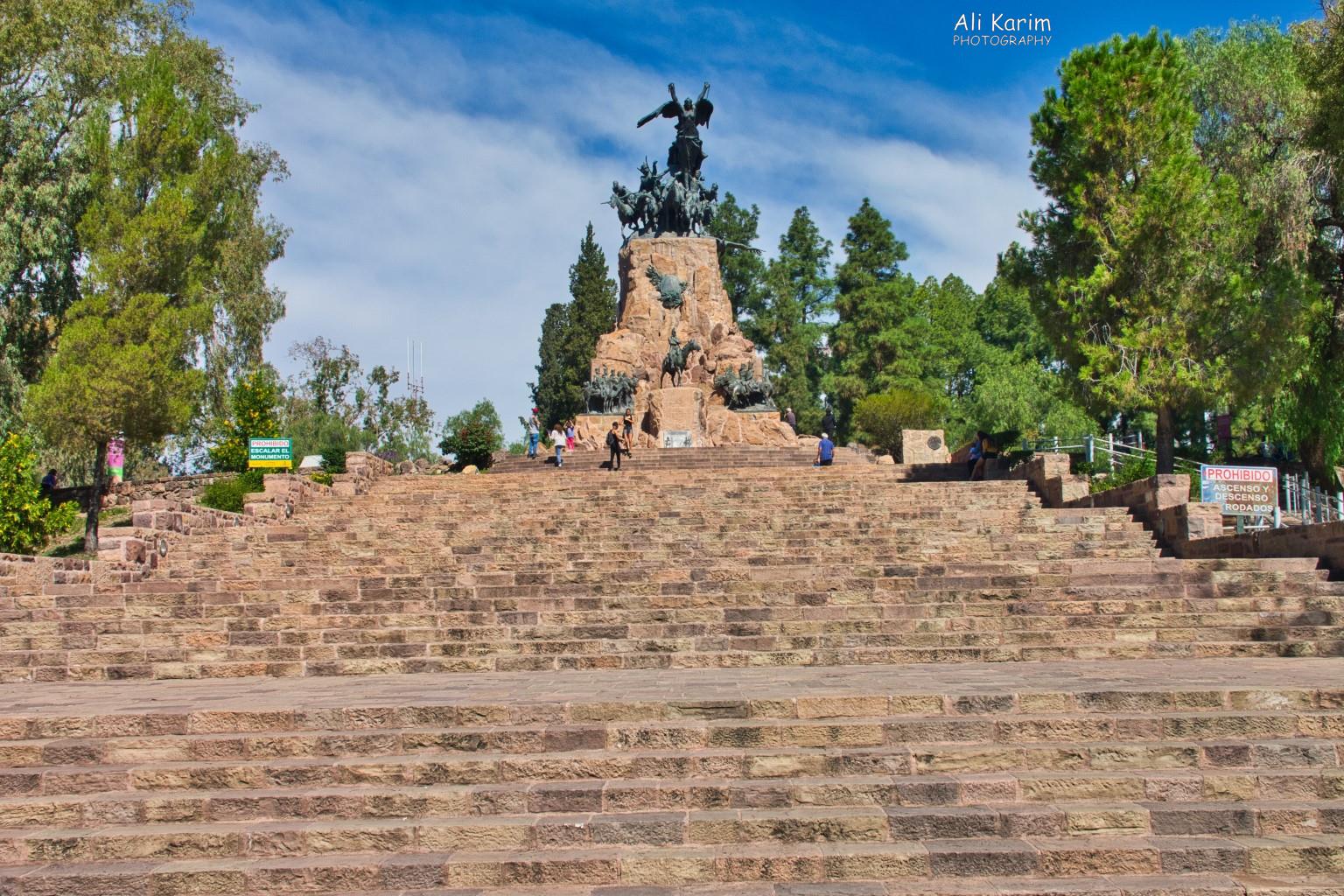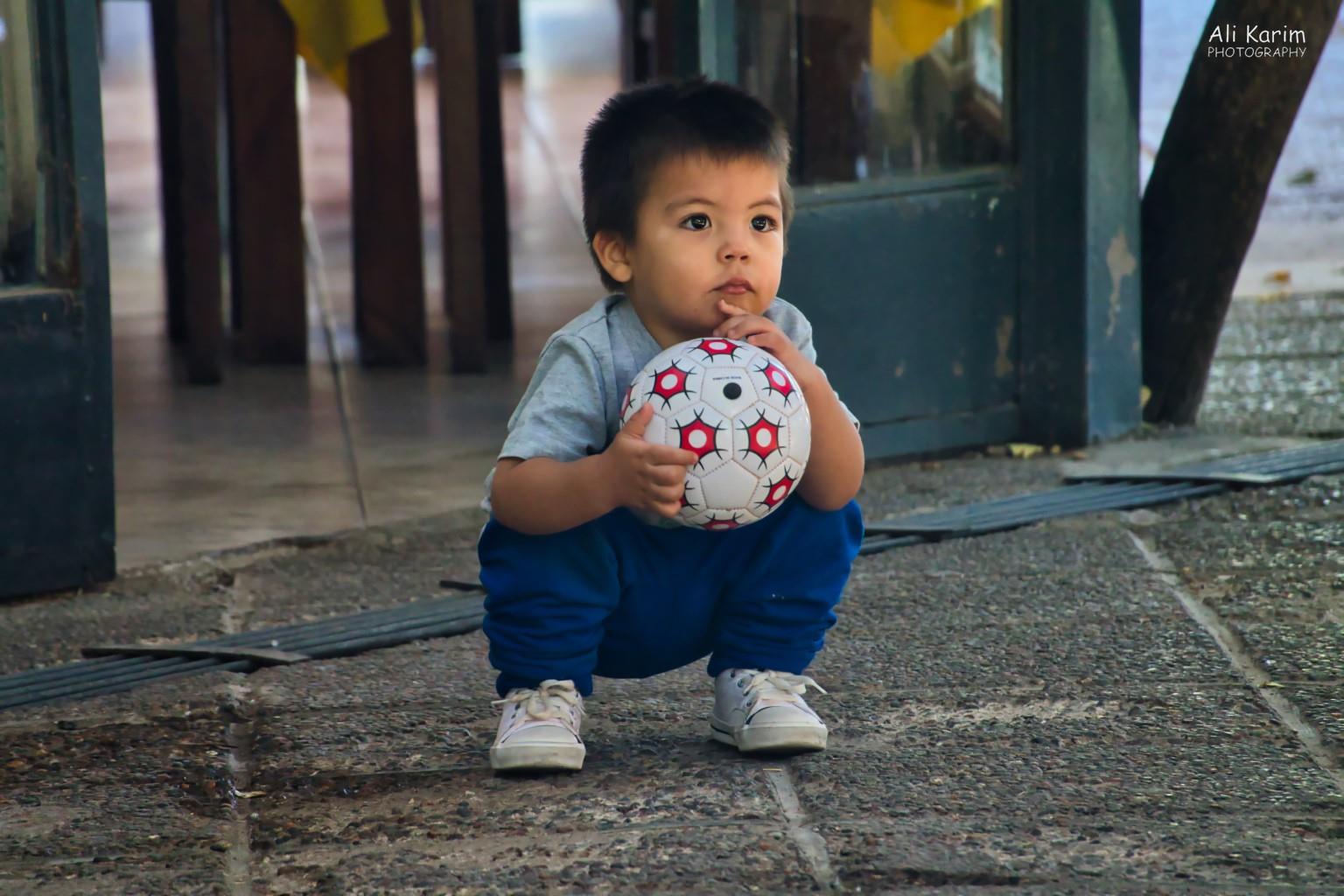 After a nice lunch at the Parque on a lakeside, we went back into town, where we had seen a beauty shop run by an older lady and her family; where Dilshad got her manicure, pedicure and I got a haircut; all for about 50% of what we would pay in Dallas. And we had some interesting company; some of who spoke good English.
Mendoza is a great place for great steaks & foods and excellent wines. It is definitely a Foodie place, and coupled with the nice warm people and the downtrodden peso, it is also a great bargain. The nearby Andes mountains are majestic, and offer breathtaking views; Aconcagua being the highest mountain outside the Himalayas was something I never knew about and was very pleasantly surprised. Definitely worth a visit.
This entry was posted in
Argentina
,
Mendoza
,
South America