Dushanbe, Oct 2019
Oct 8, 2019
After a wonderful few days in Khorog, we made our way to Dushanbe, the capital of Tajikistan. There were no flights from Khorog to Dushanbe, and the National Airline (Tajik Air) had ceased to operate a few years earier. The airport in Khorog was being used only for military flights, NGO helicopter flights, and emergencies. We asked Sadriya Marodmamadova, the GM of Mountain Foods to help us with transportation, and she found someone who would drive us to Dushanbe. Unfortunately, no English. So Sadriya kindly translated for us over the phone as needed.
Since this was a 12hr bumpy ride, we decided to leave Khorog in the afternoon, and spend the night halfway, at Kalai Kumb, where there was supposed to be a good hotel. The road continued to follow the Panj river, with Afghanistan on the opposite side. Some images along the way. 1st stop was at Nasir Khusraw spring at the village of Porshinev, a short detour off the main road.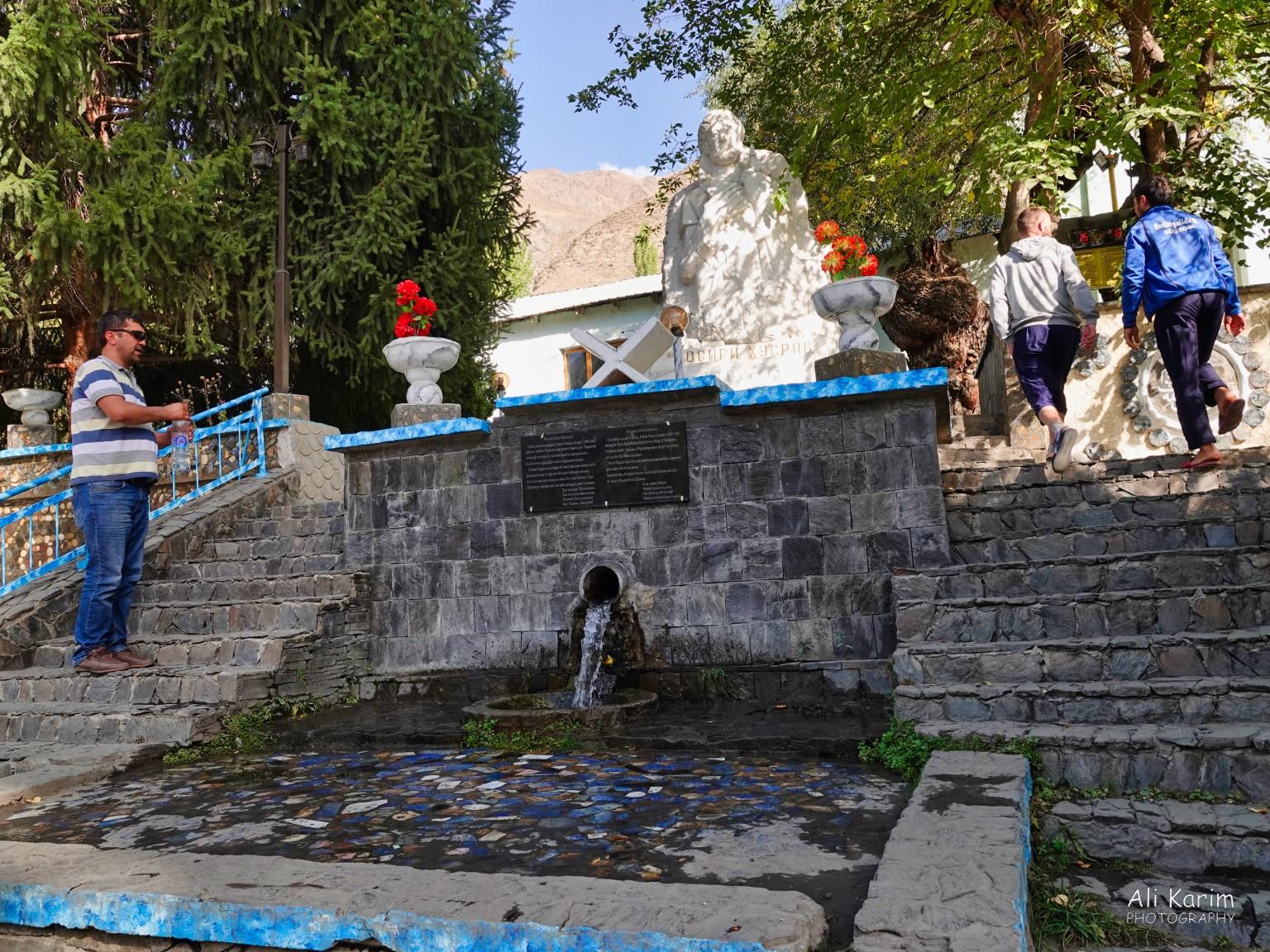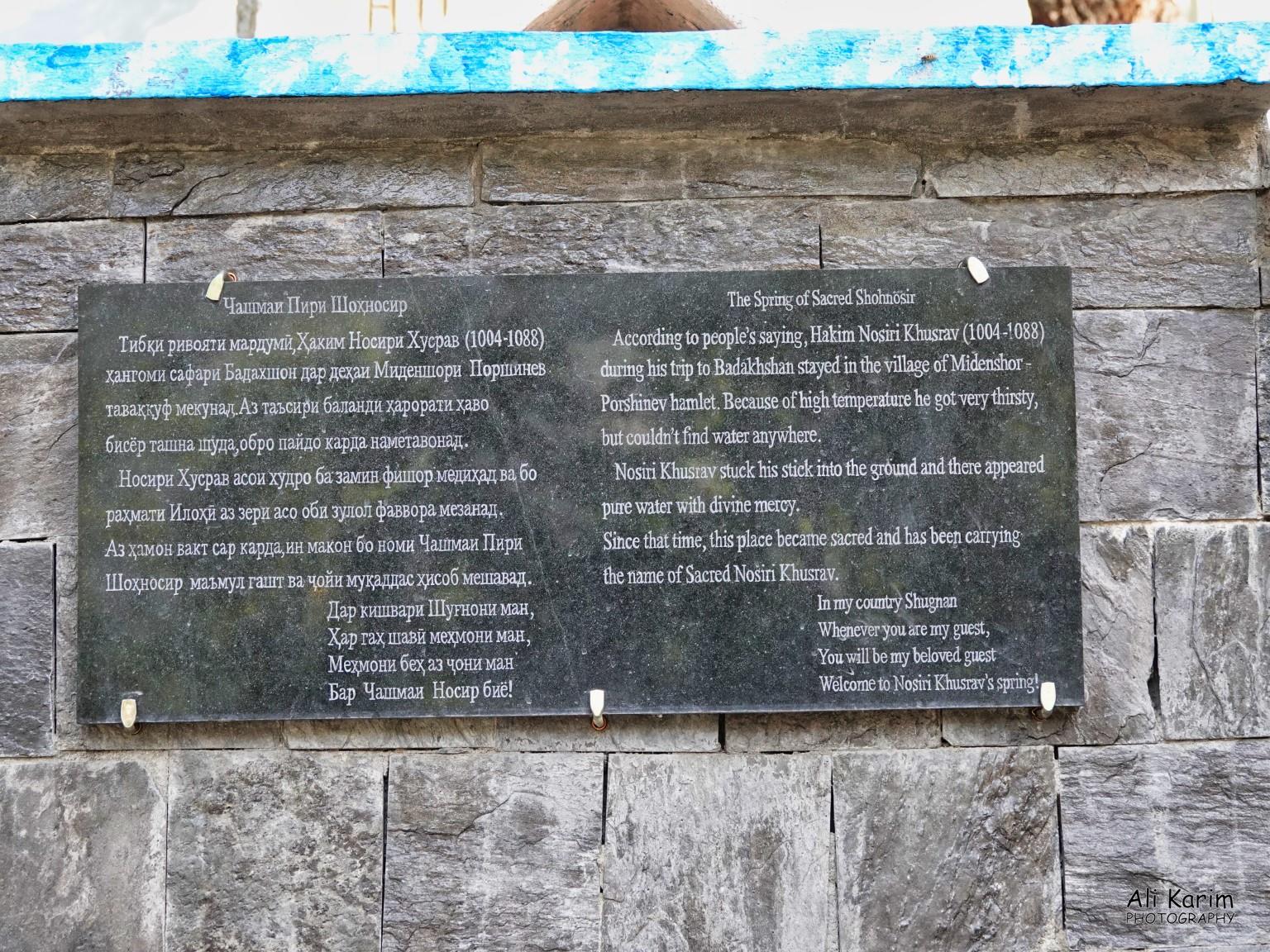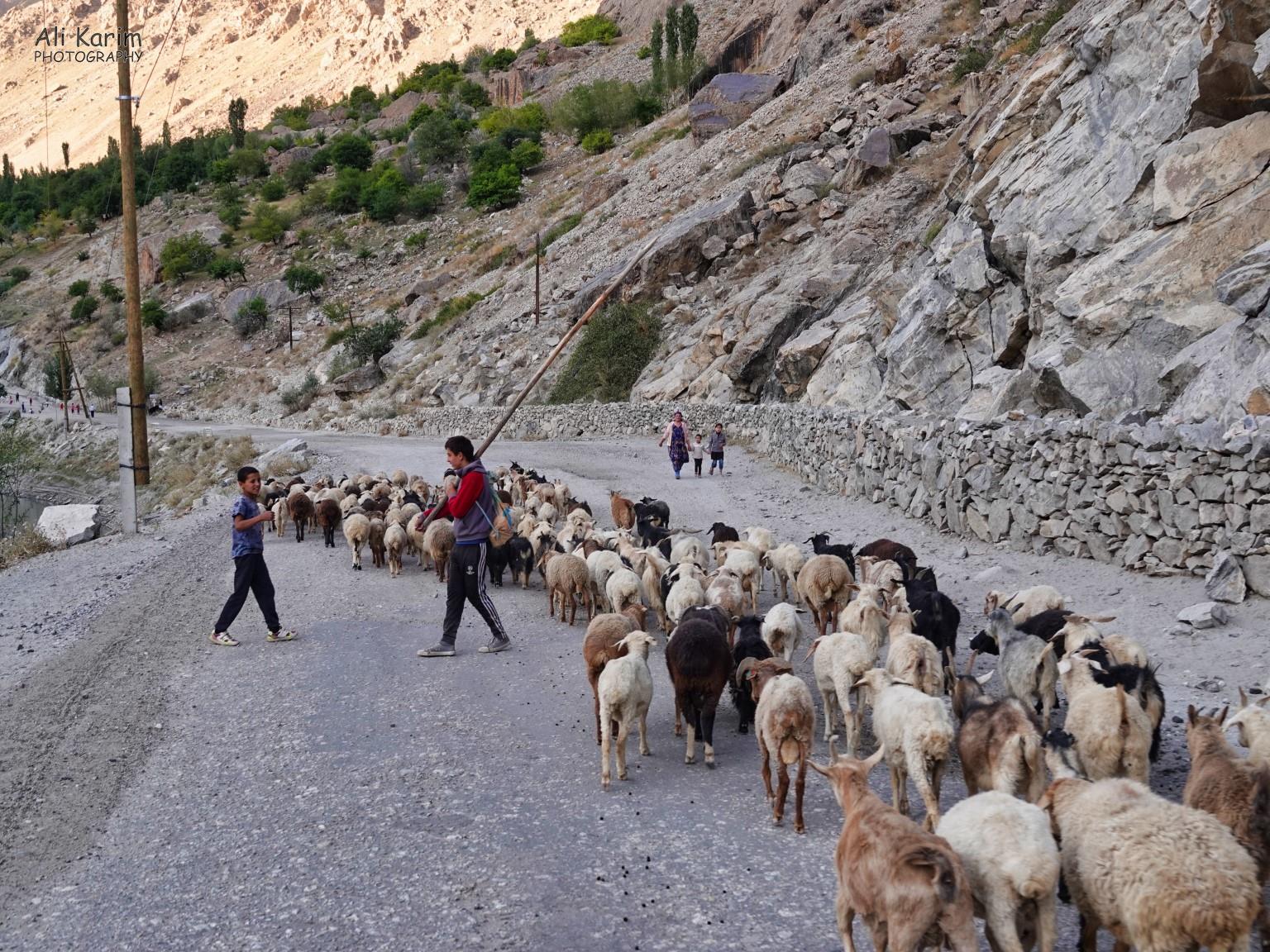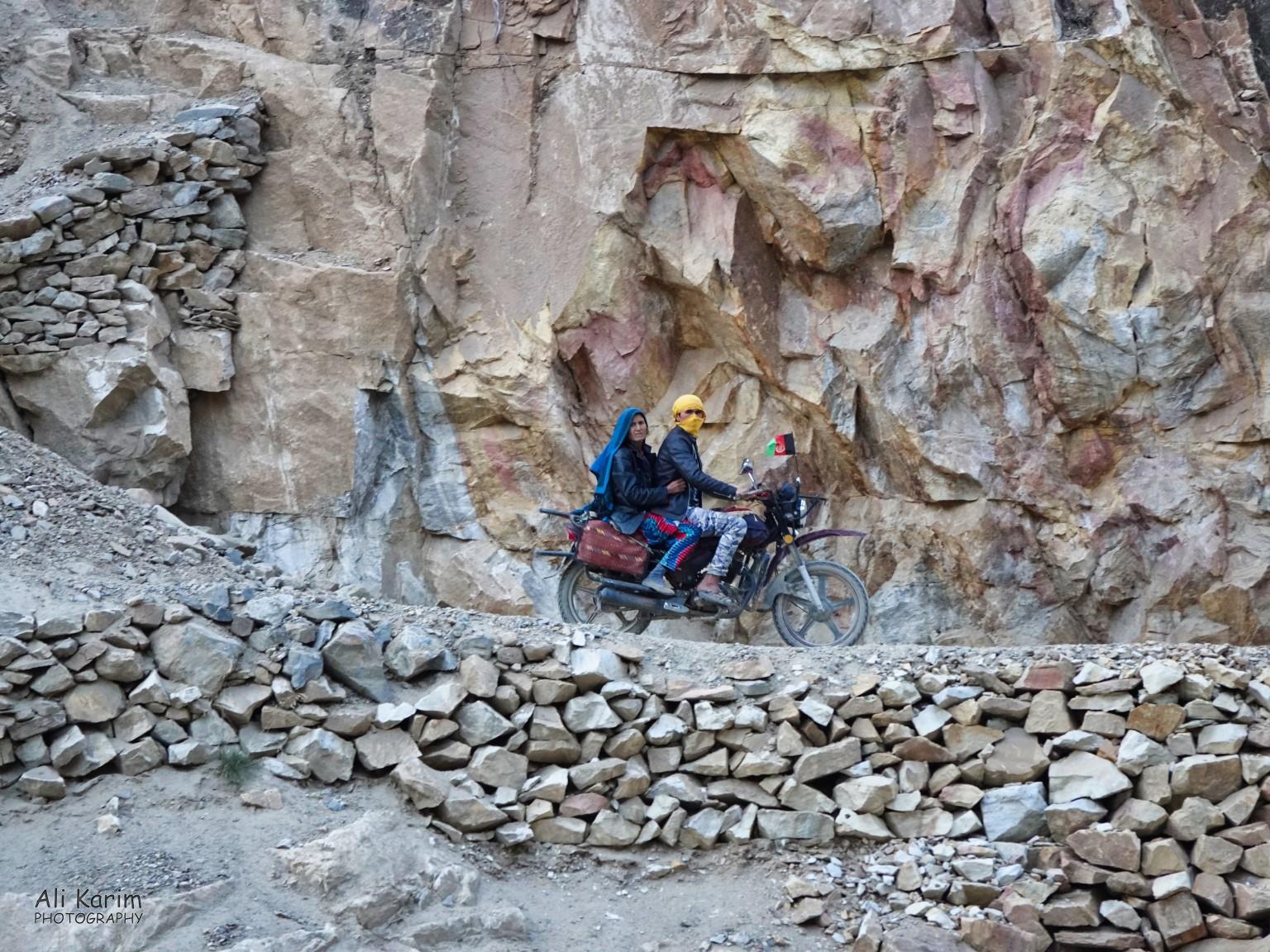 We arrived in Kalai Kumb as it got dark, and checked into the Karon Palace hotel in the town center. The town was quite nice, clean and well-kept with good paved roads. The Karon Palace was a very nice 4 star multi-story hotel with excellent 5 star amenities and service. And very reasonable at $60 per night including dinner and breakfast. Unfortunately, by the time we got there, dinner service was over. So we drove over to the Sharq-Darvoz restaurant on the River Panj for dinner. The driver had manti, and we had laghman & shurpa. With tea for all. Cost was $5 for dinner for 3 of us.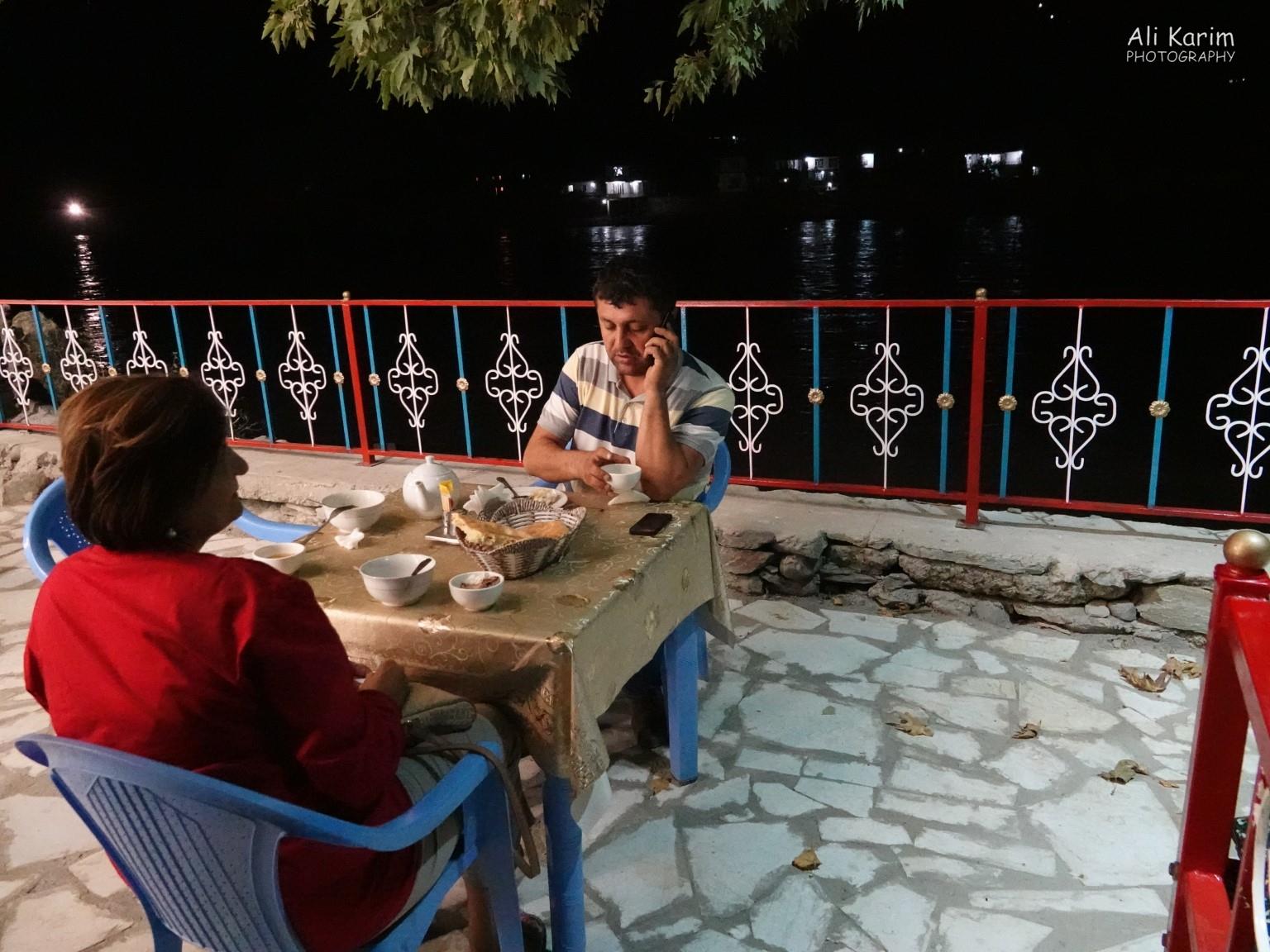 Went back to Karon Palace for a great night's rest. Next morning, after breakfast, we started driving again; we had now left the GBAO region, and the roads improved a lot with paving and lane markings; though there were still multiple rough patches, and avalanches. We now moved away from the Panj river, towards the interior of Tajikistan, and gradually, the landscape changed. Some images below on the way to Dushanbe.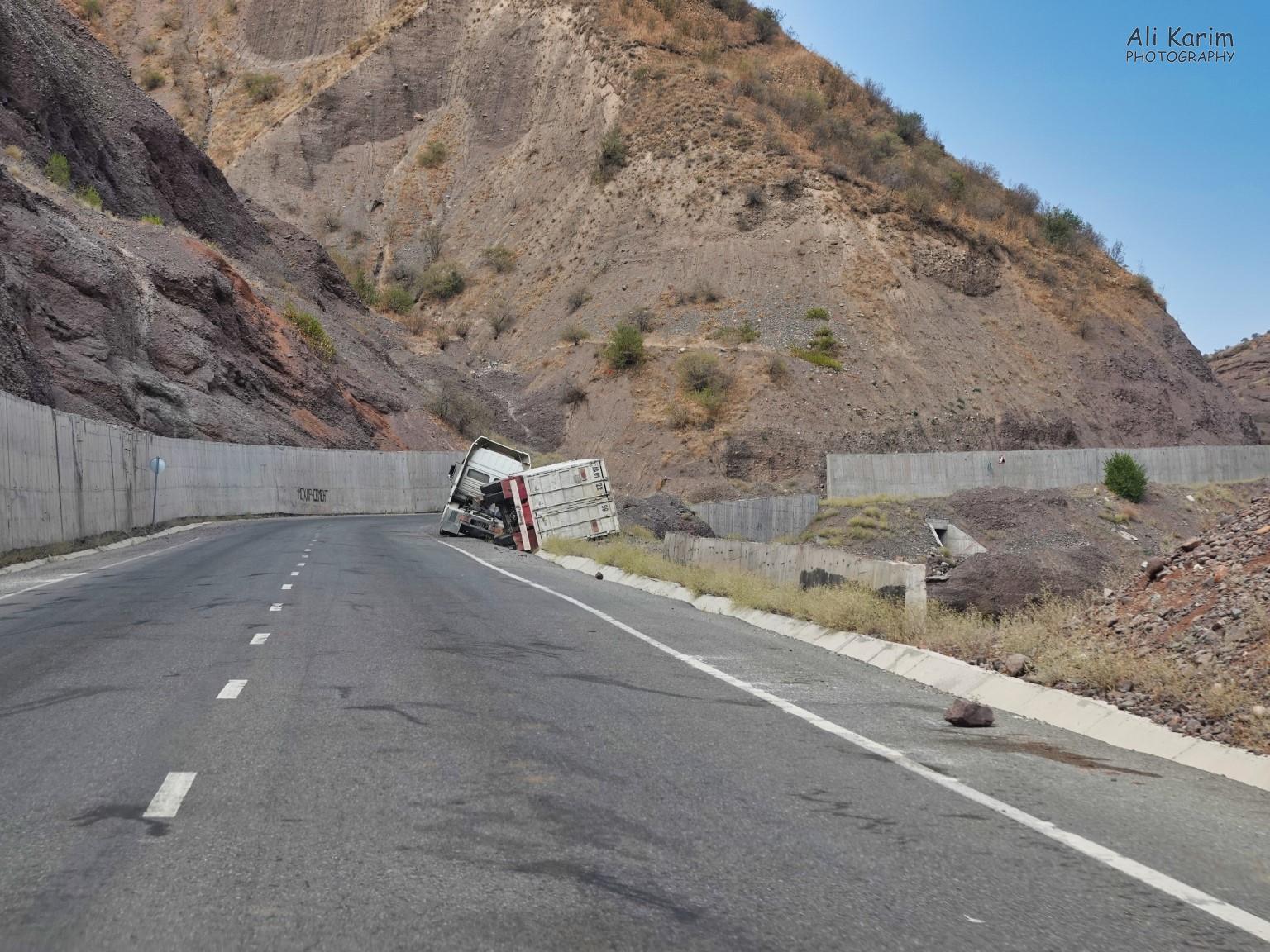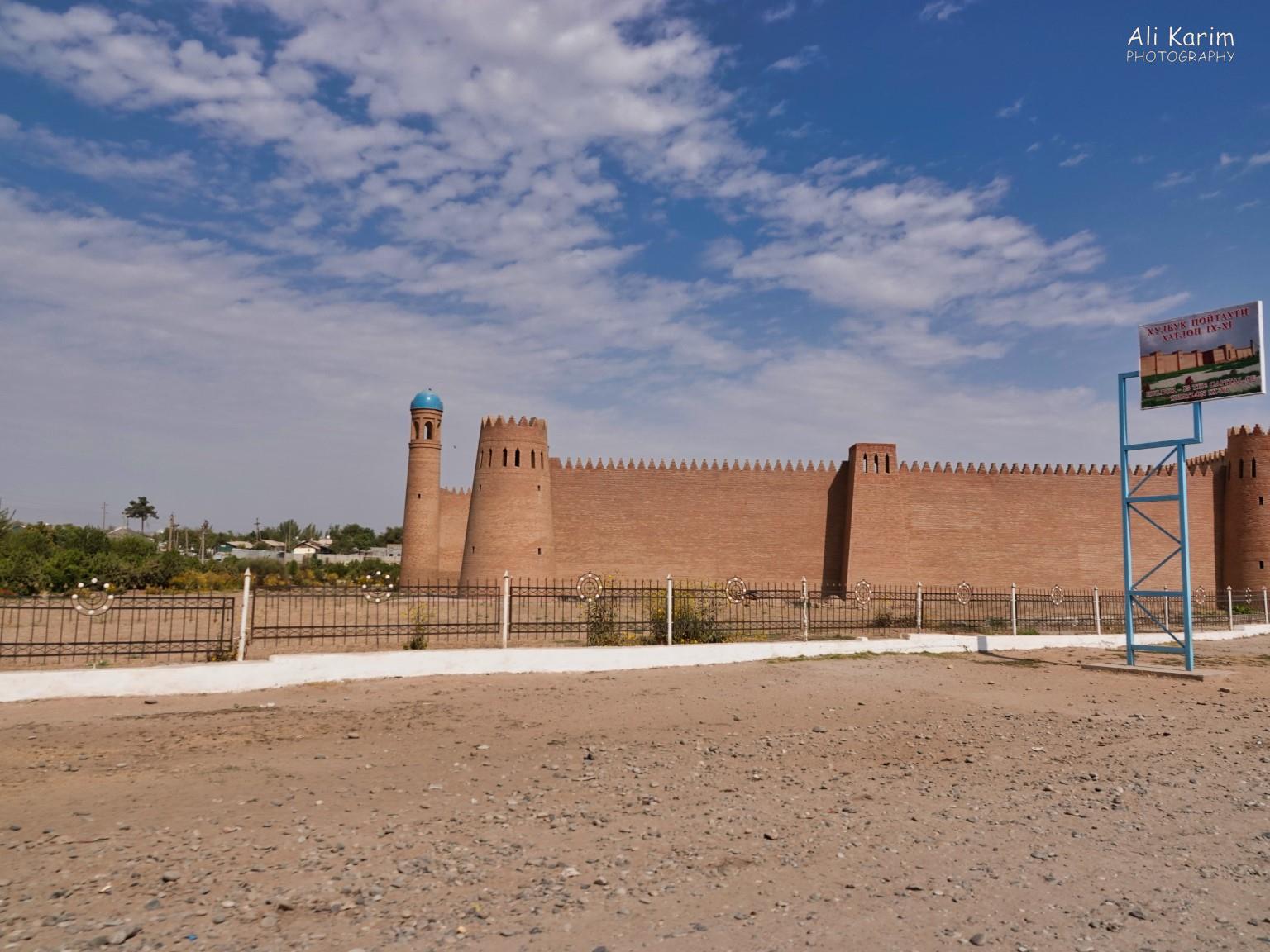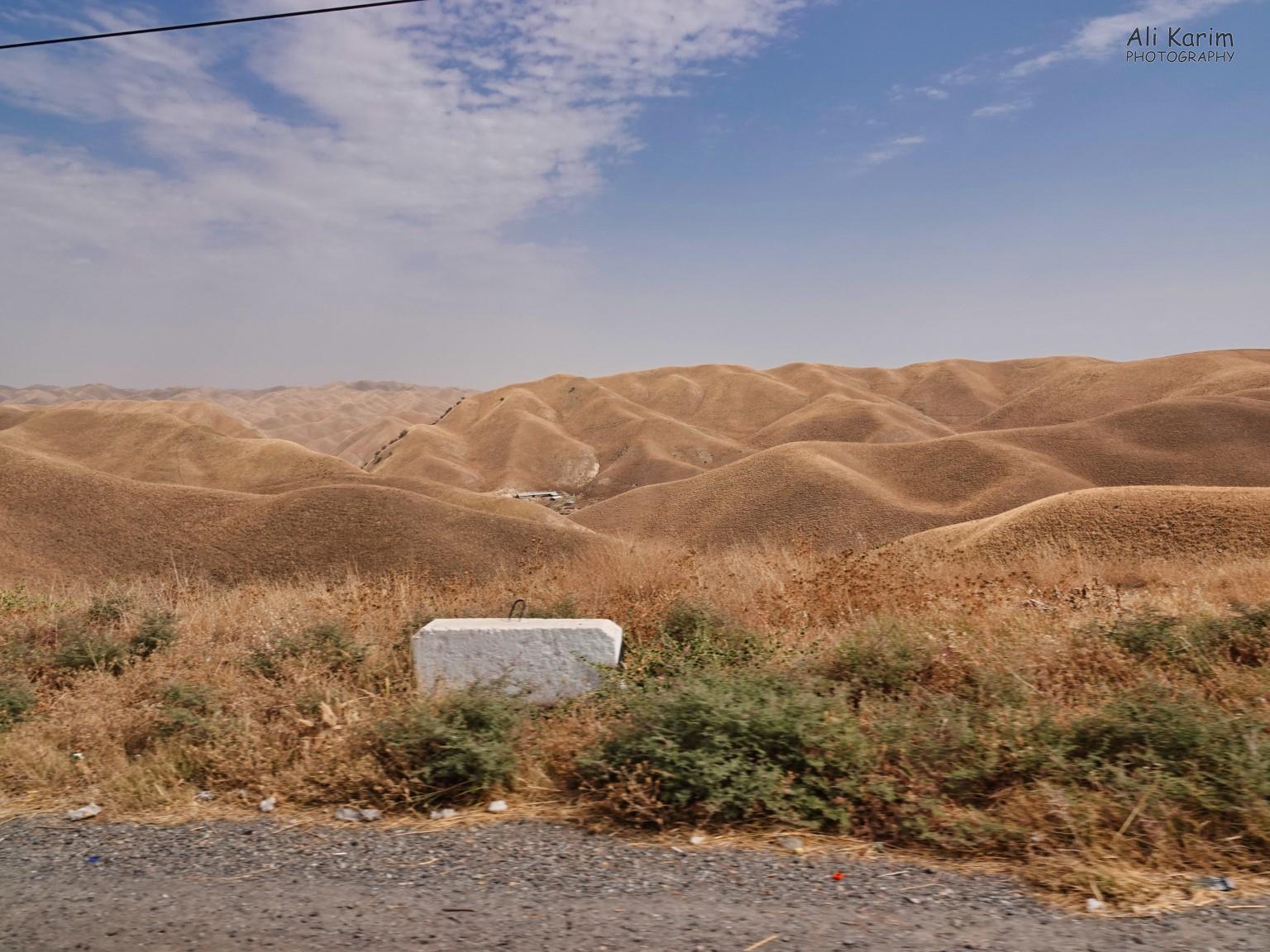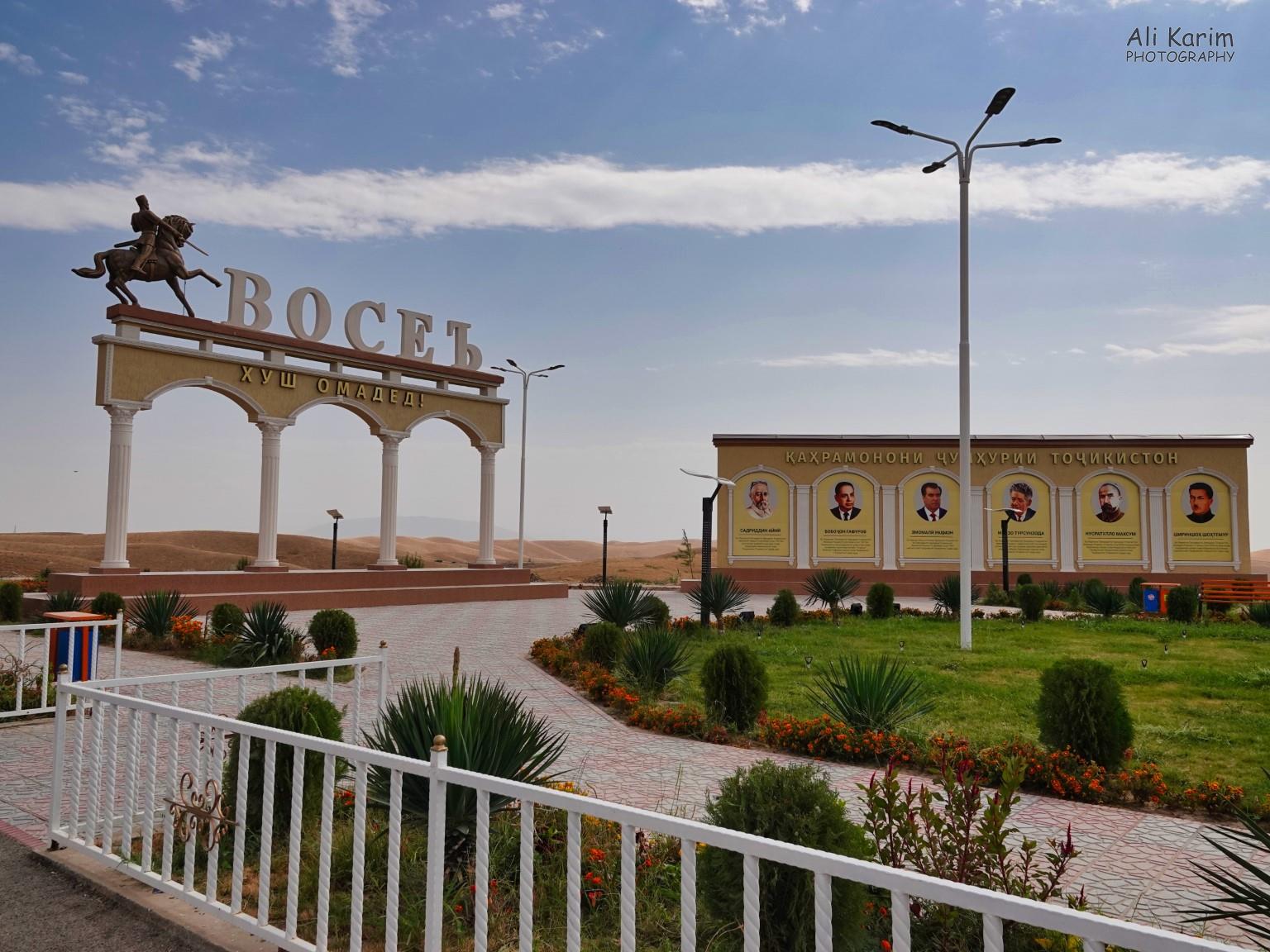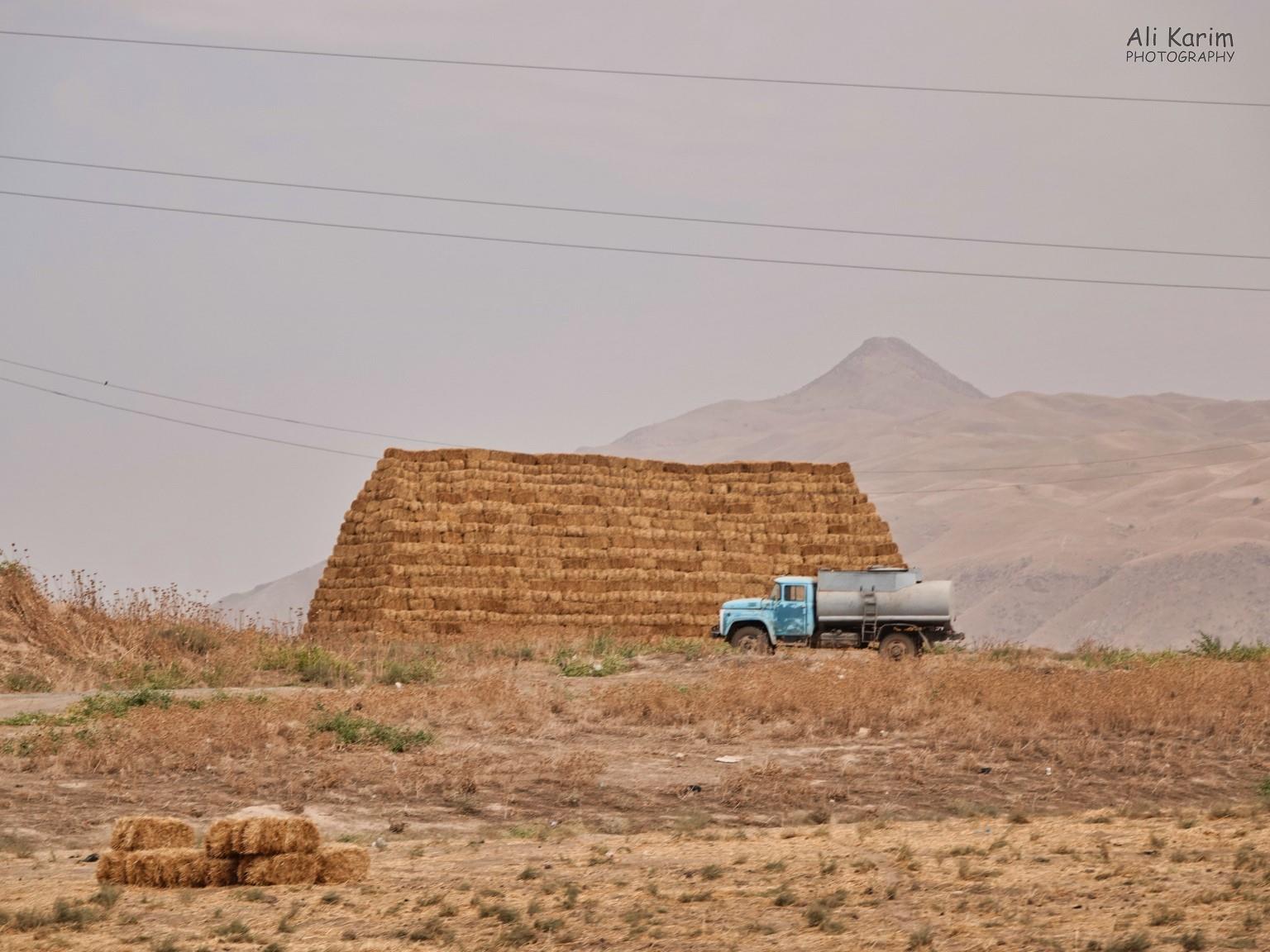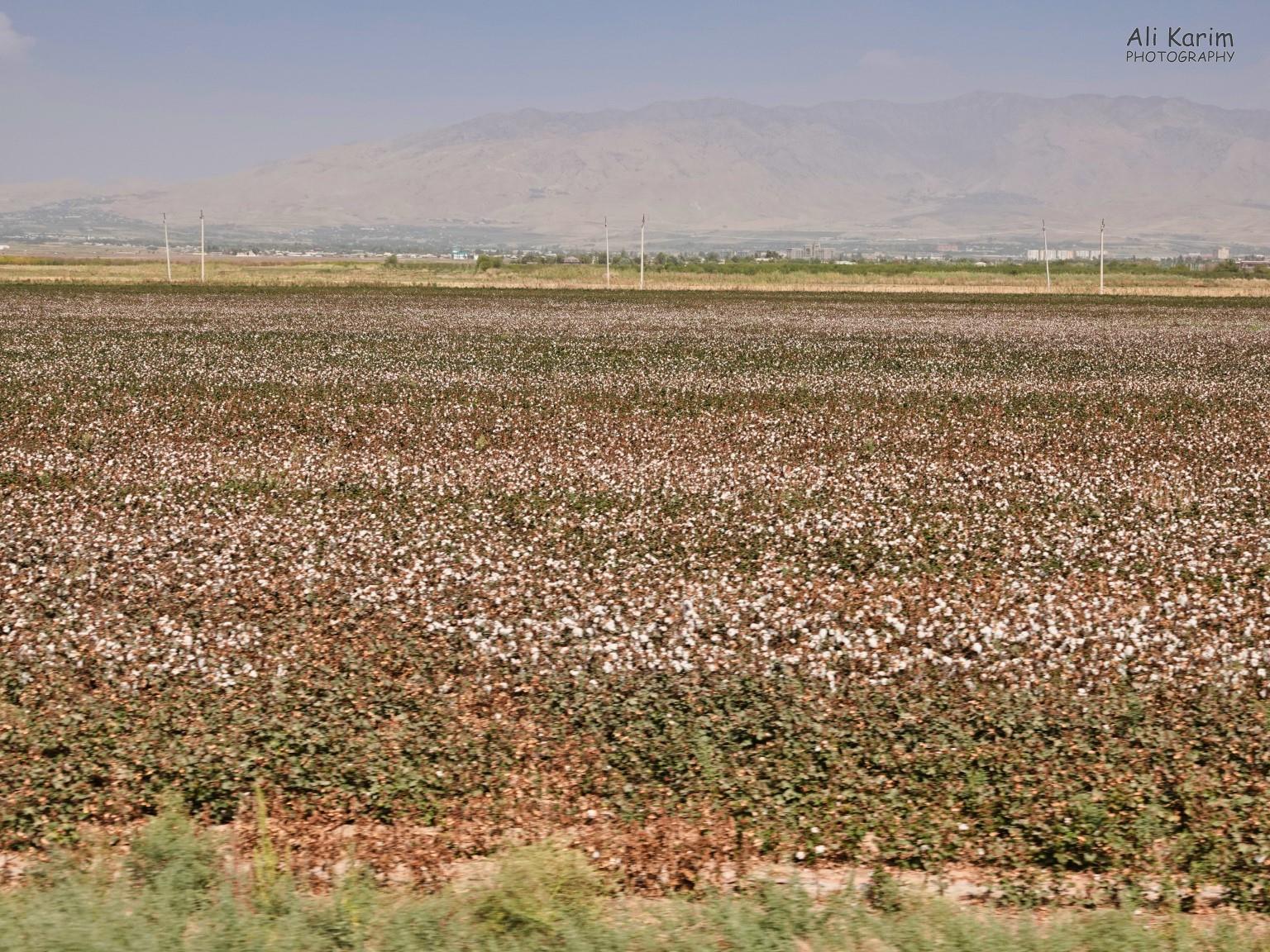 We finally arrived in Dushanbe in the early afternoon; and checked into the Serena hotel; which was a very nice 5 star hotel in the center of Dushanbe. I had to pay the driver, but since the ATM machine just outside the hotel had run out of Banknotes, I ended up borrowing money from the front desk of the Serena hotel; very nice of them to do so.
After settling in, we decided to get some late lunch. So we called a taxi, and asked the driver to take us to the Taj Indian restaurant. The driver a young man named Baha, who spoke some English. He took us to where the Taj was supposed to be, but the whole area was under construction and closed off. So we asked him to take us to a good local Tajik restaurant. So he drove us to the Samarkand restaurant, and we had the samsa, salad, lamb chops and kebabs. With tea, this came to $7 for the 2 of us. Very reasonable.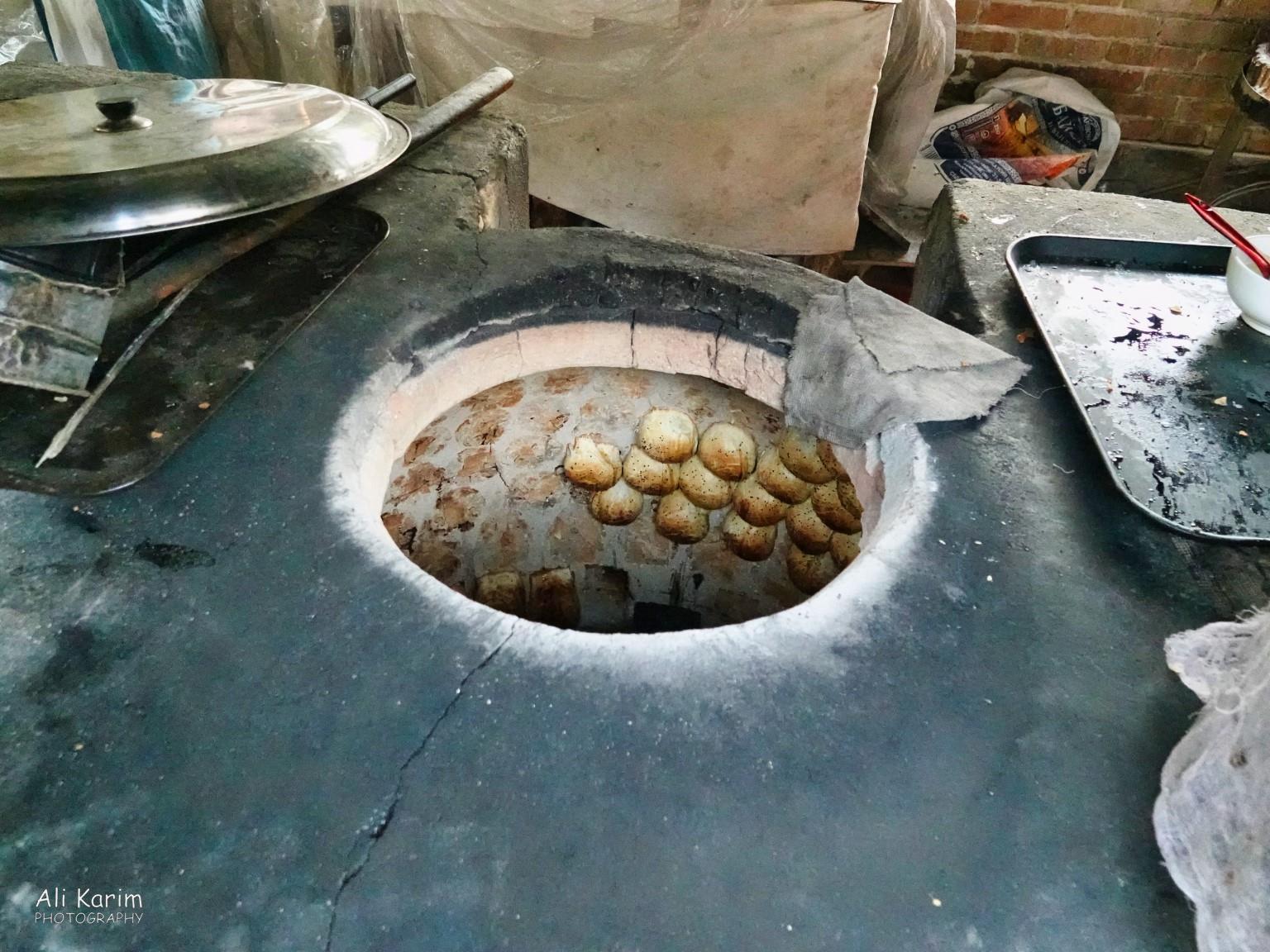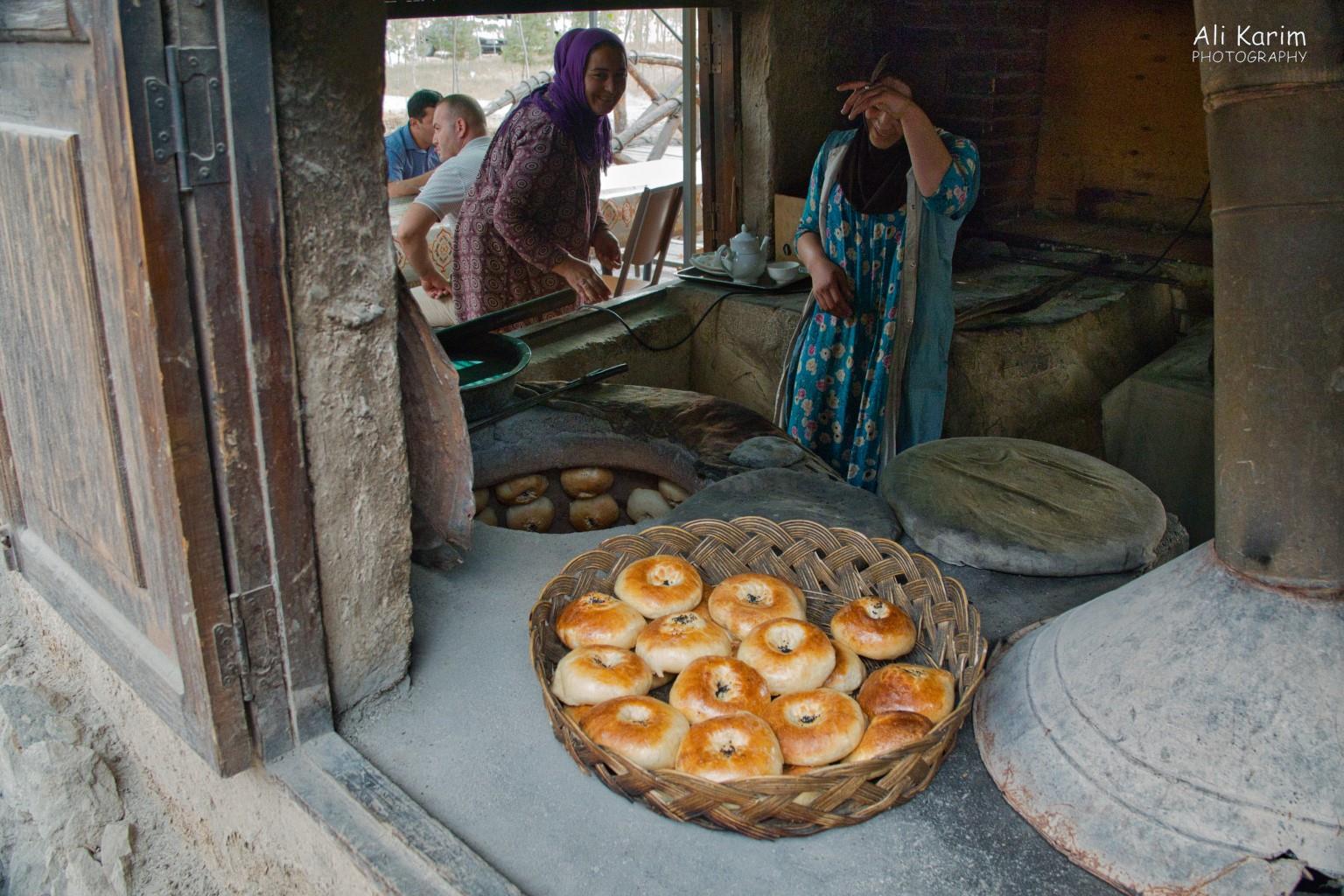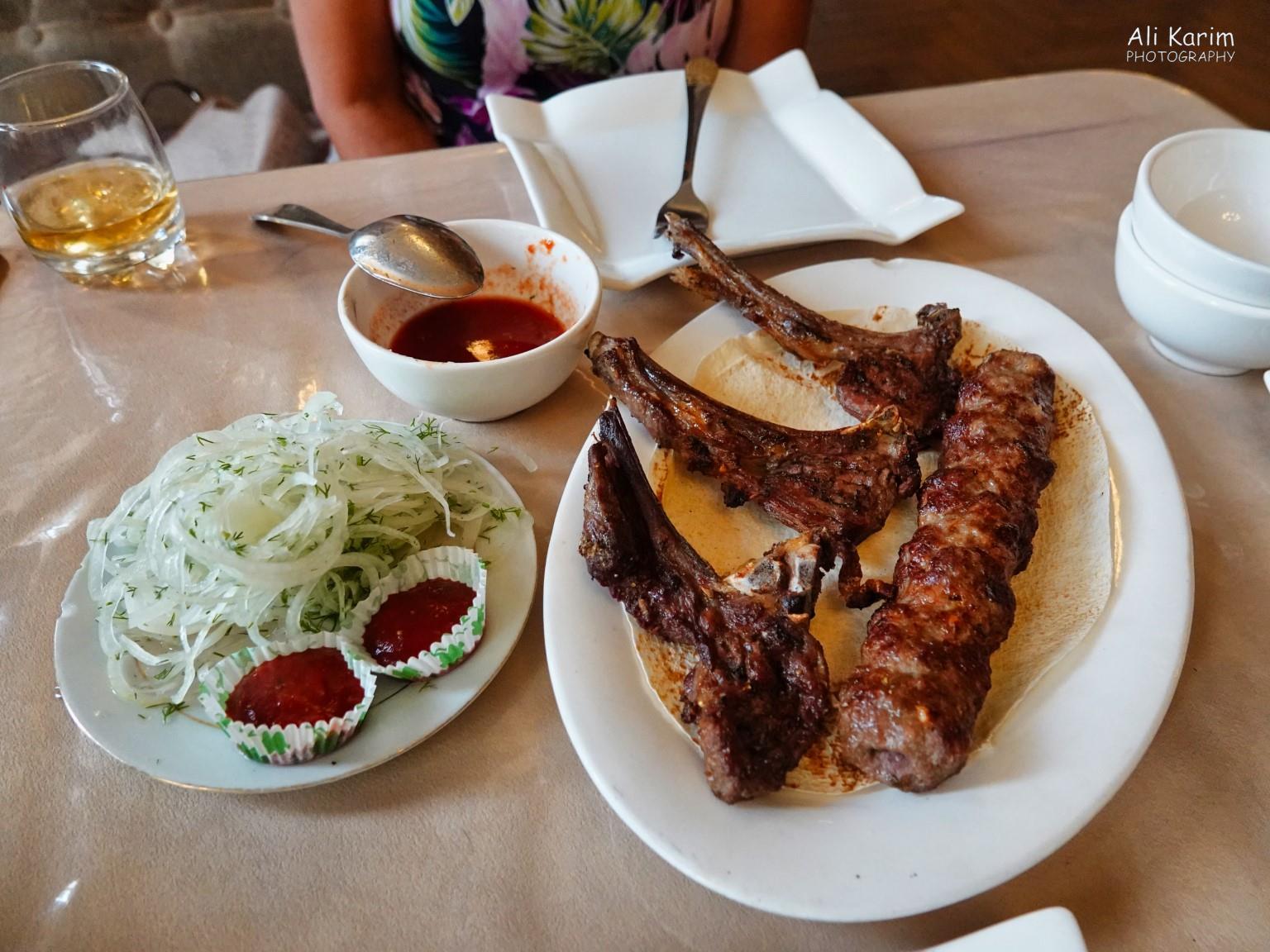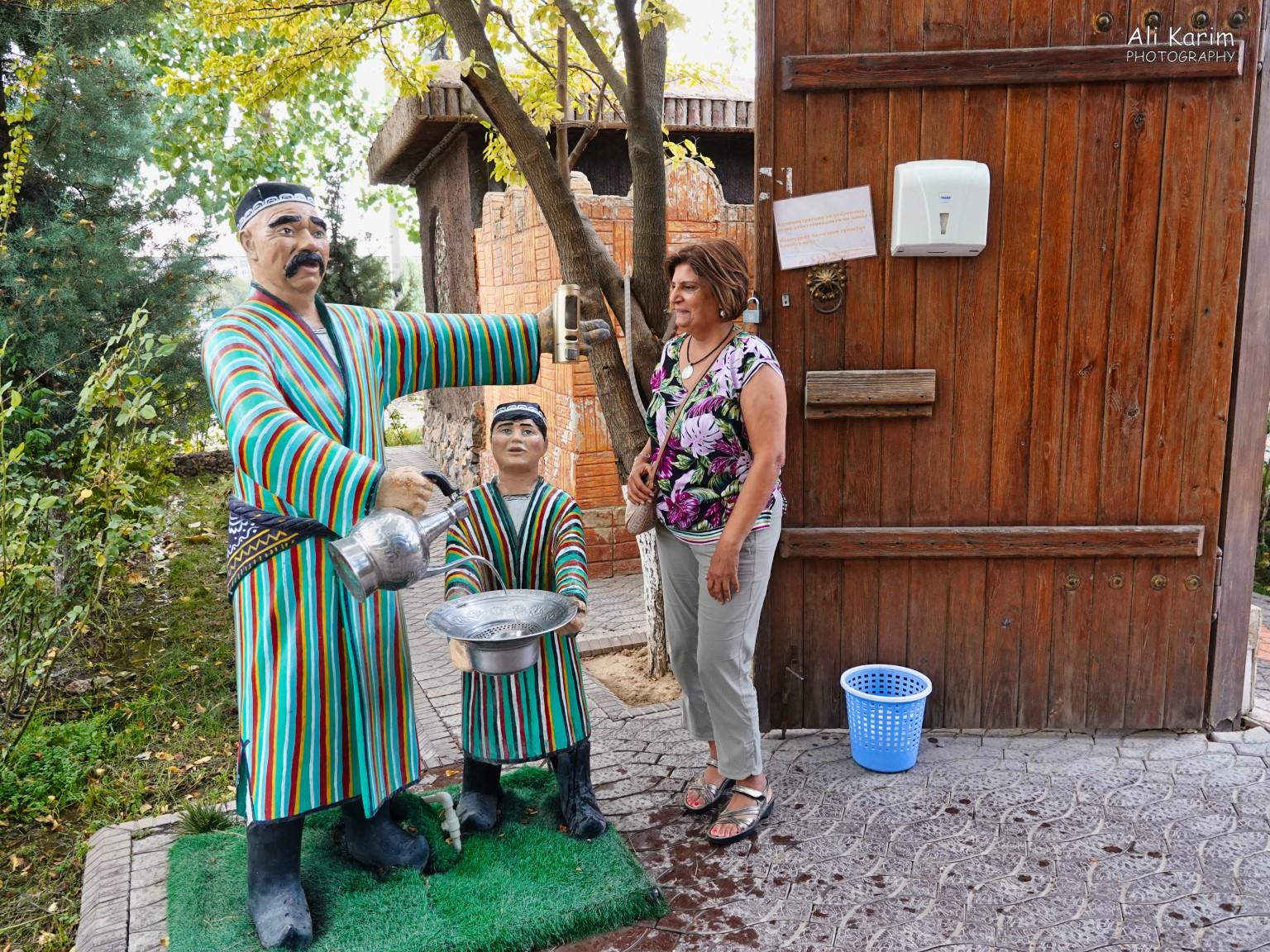 Baha came back to pick us up. Interesting fellow; he was 25yrs old, married with 2 kids, and had worked 3yrs prior in Dubai. He was living with, and taking care of his extended family household, with his father working in Russia. His household consisted of his mother, his wife & 2 kids, 2 uncles and their wives. We decided to hire Baha to drive us around Dushanbe, for the 3 nights we were staying here.
We went back to the hotel to rest, and Dilshad got her hair done at a nearby spa. That evening, Baha came and picked us up and took us to the Ismaili Center and Jamatkhana, Dushanbe, where we had arranged to meet Zanjir, get a tour and attend evening prayers. Zanjir was the Director here, and asked Shonaz to show us around and give us a tour of the center. Pictures were allowed inside, expect in the prayer hall. Some images below of the Ismaili Center in Dushanbe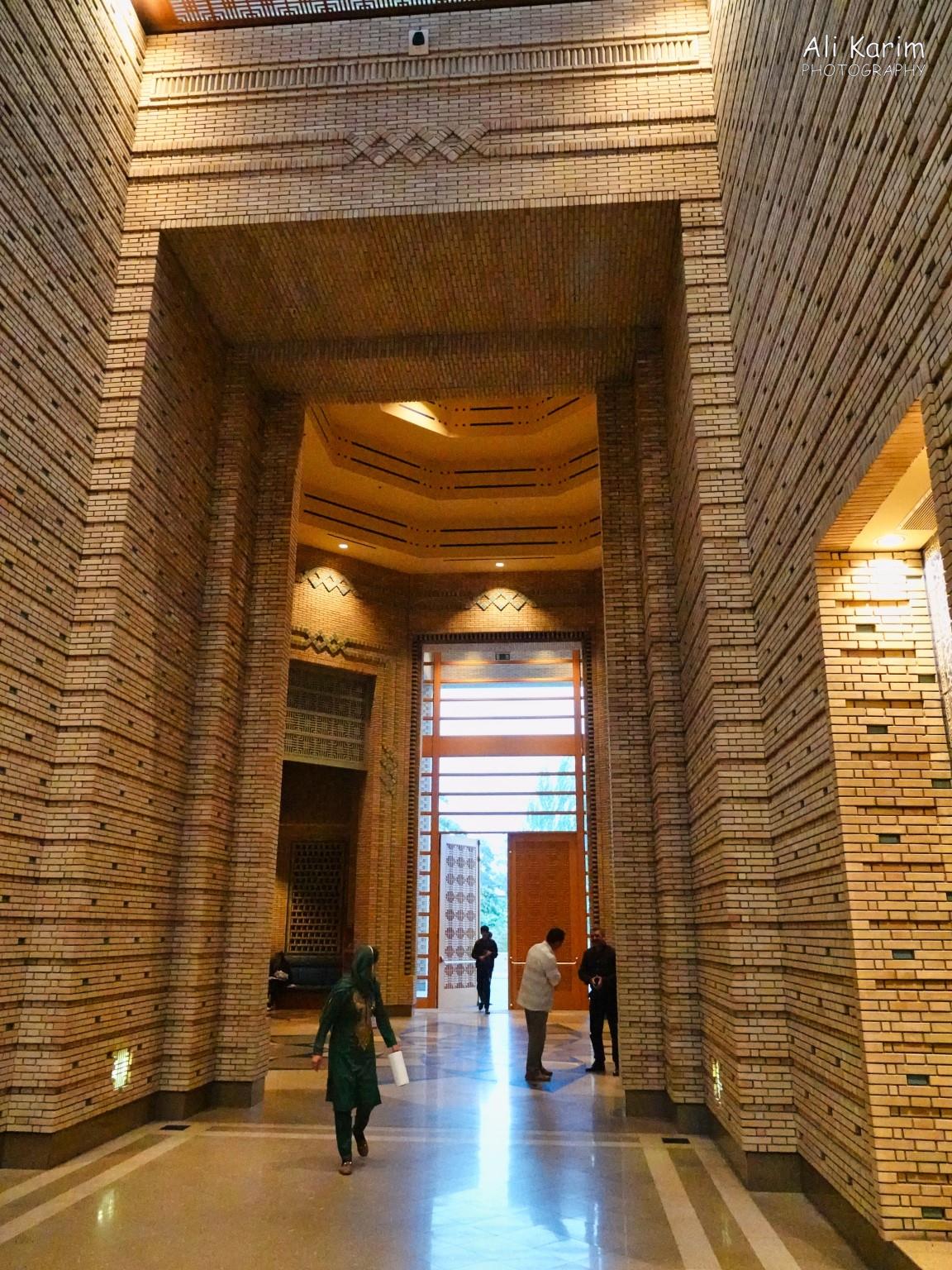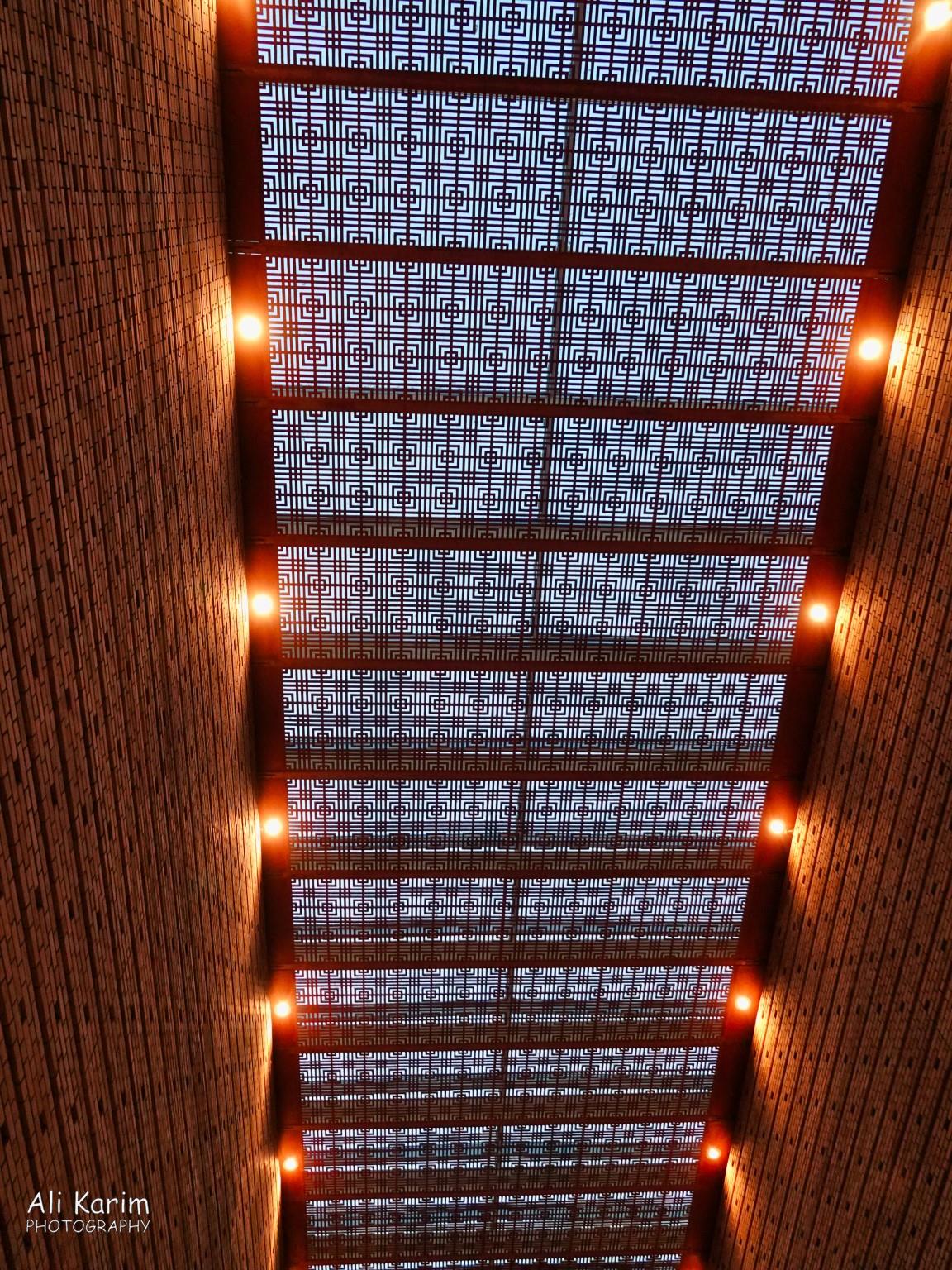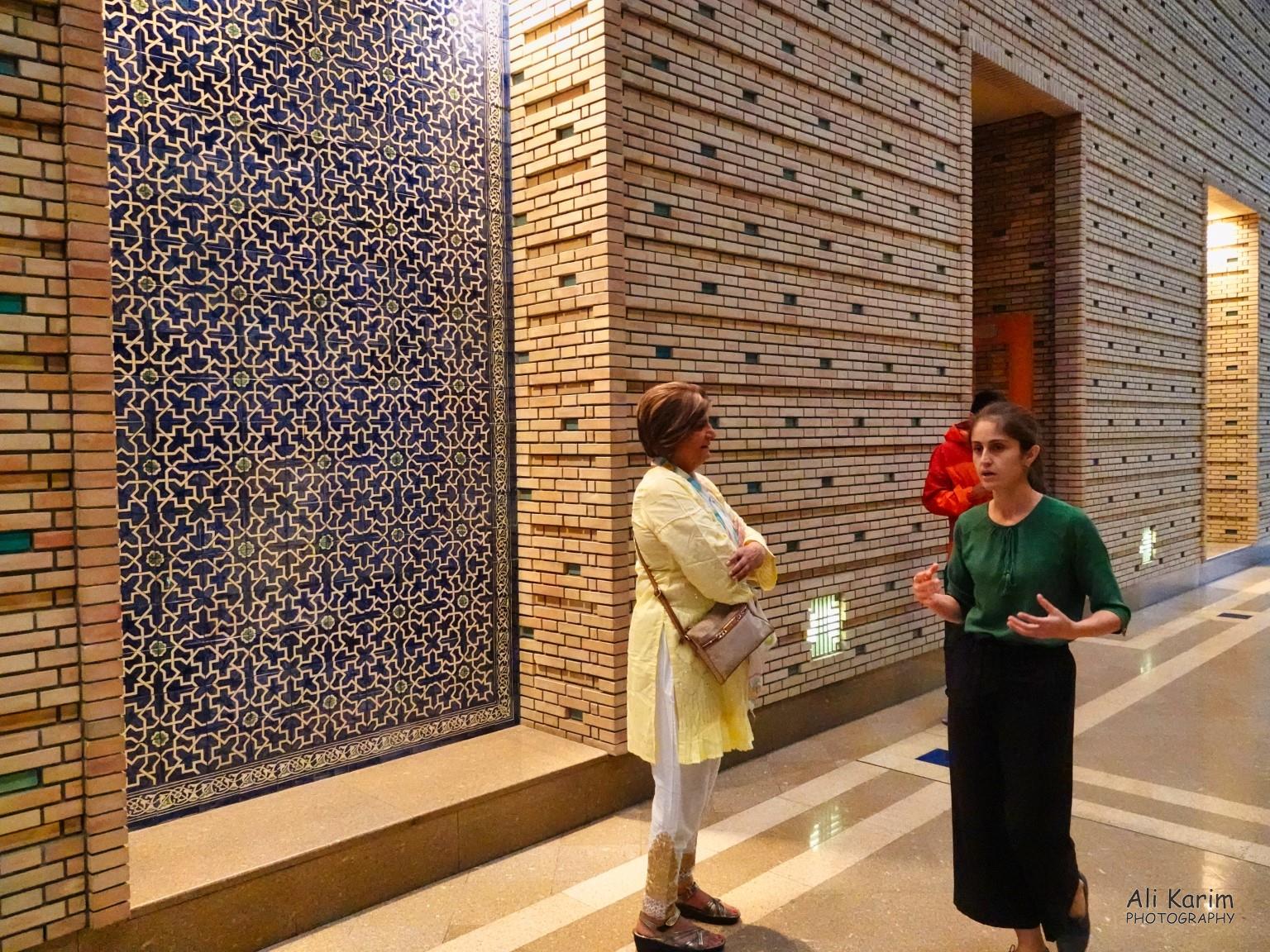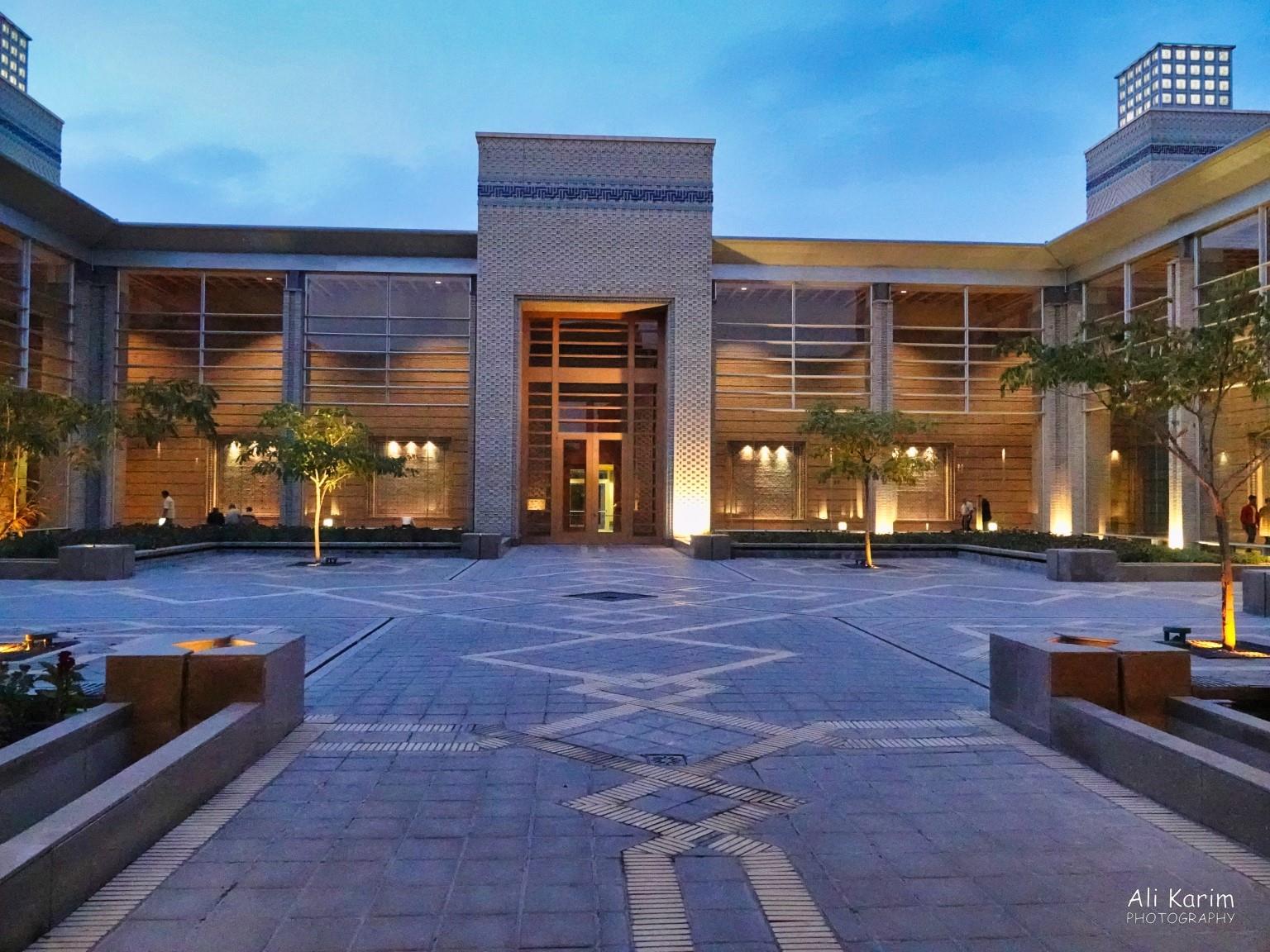 View around the Courtyard, showing the scale of the building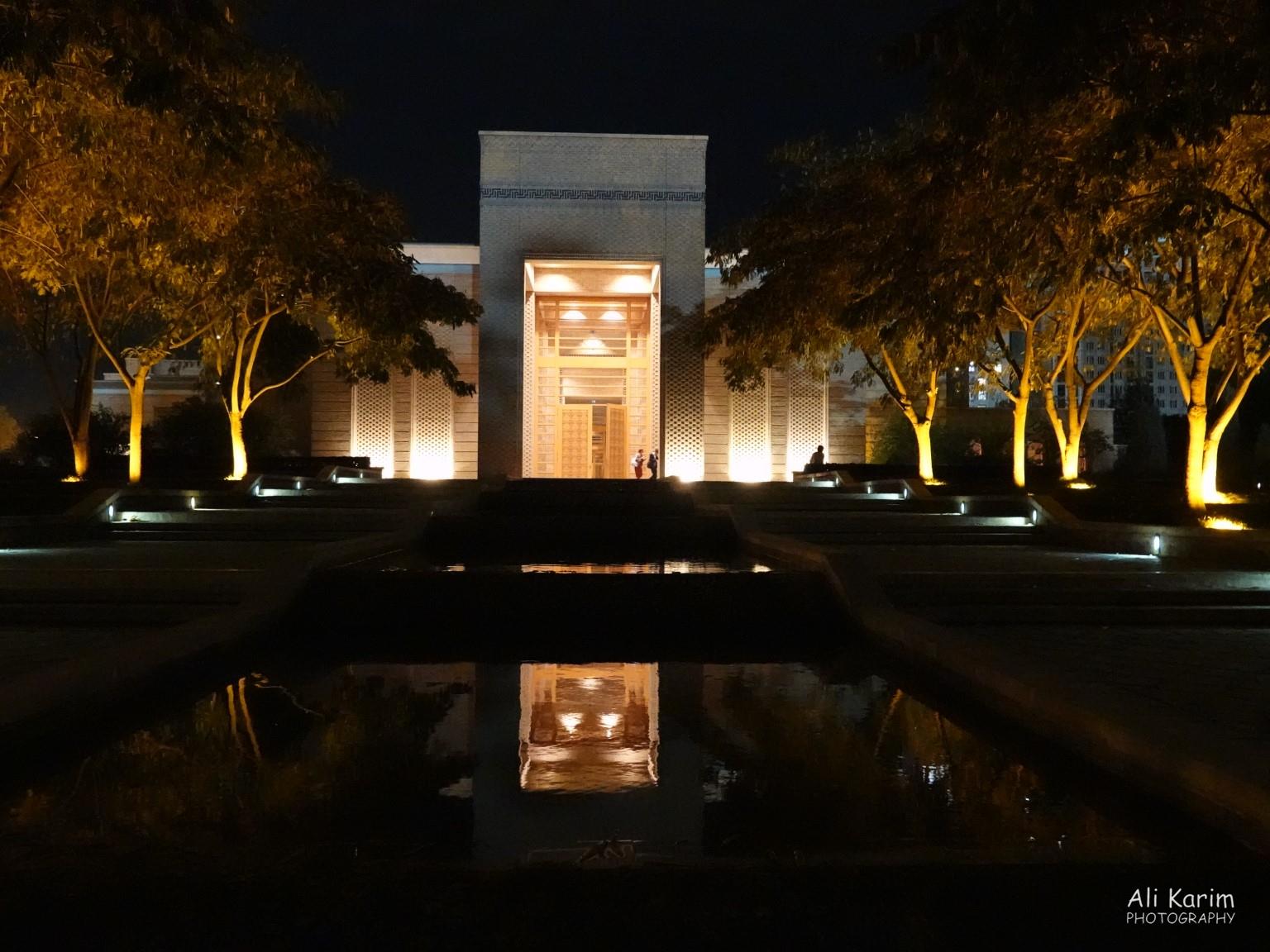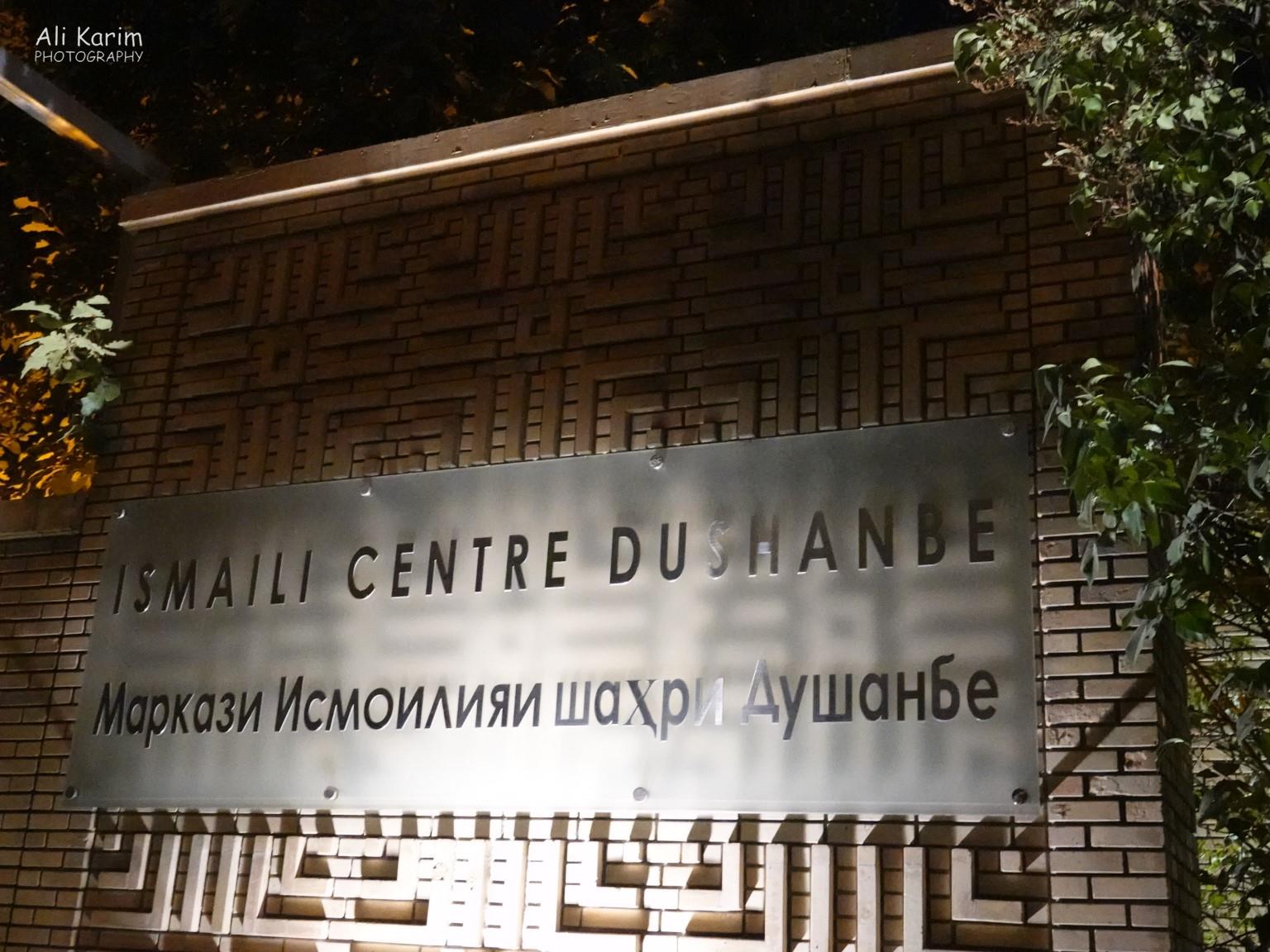 Interesting history of this building per Zanjir and Shonaz; it took multiple years to build as permits etc. were hard to get from the Govt; it was eventually built and opened for Admin and offices; but the prayer hall remained closed for another 2 years before it could be used.
Below are other images of Dushabe we visited over the next few days; that Baha took us around to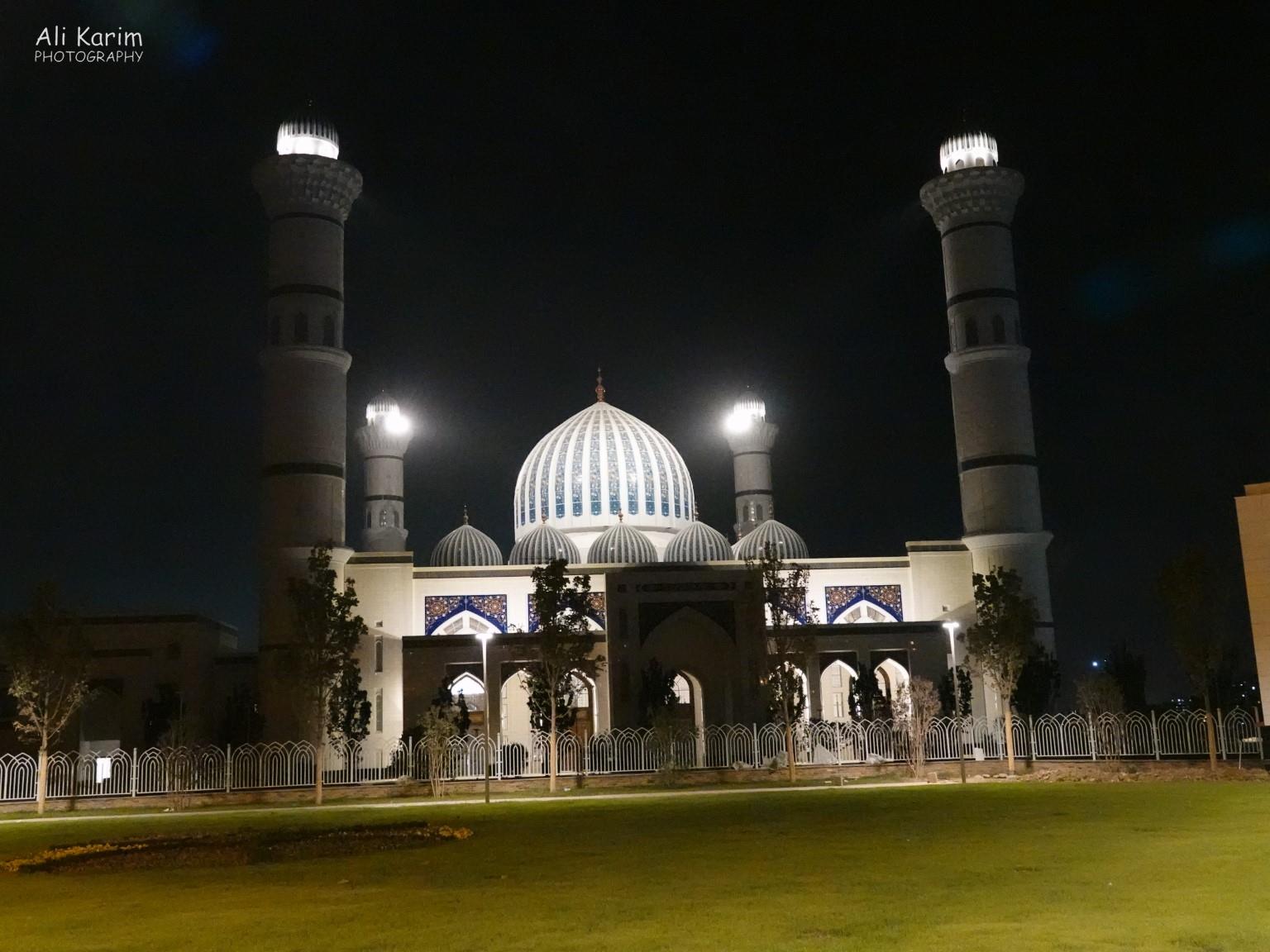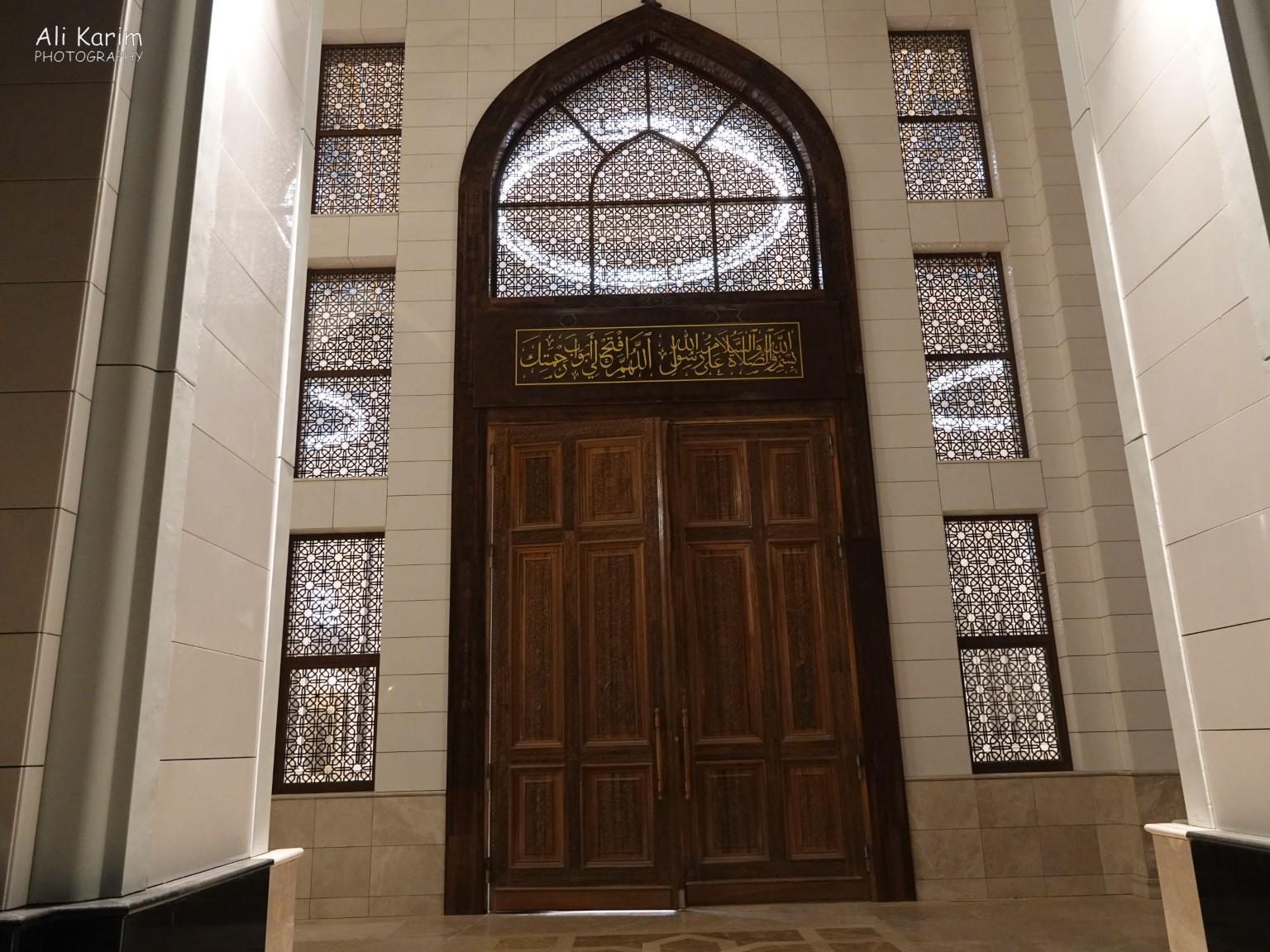 We then checked out some night parks; there were many buildings well lit up at night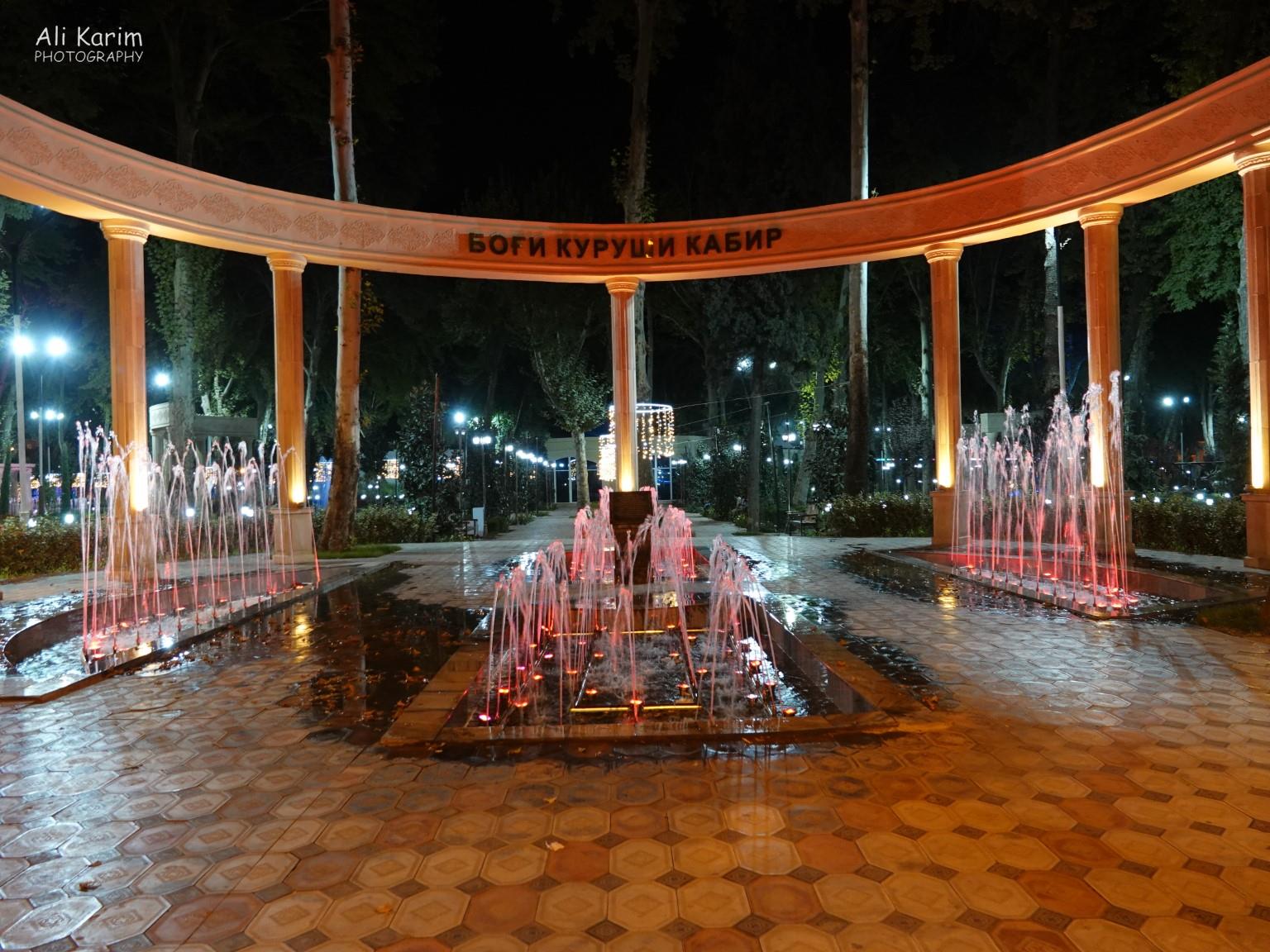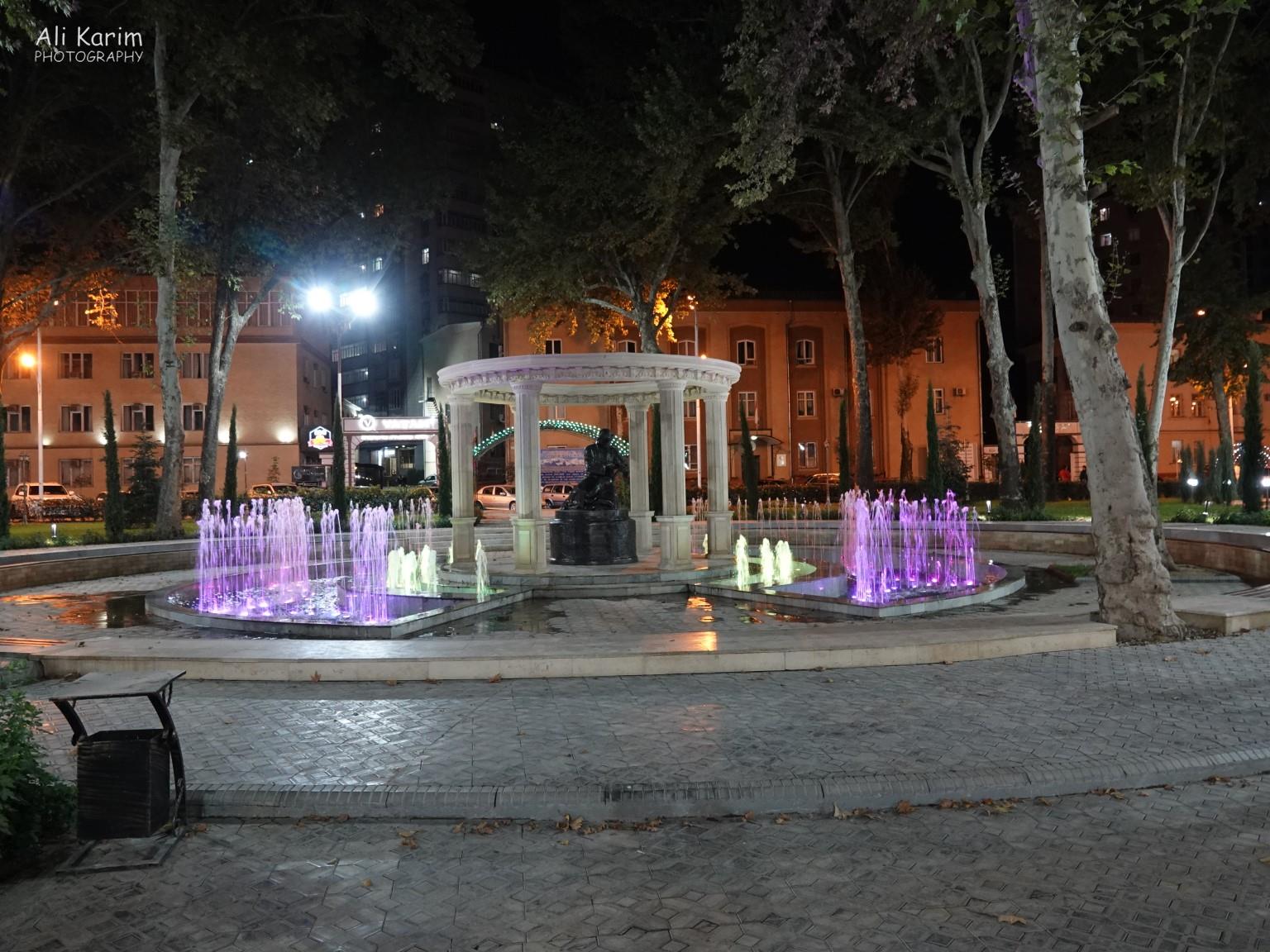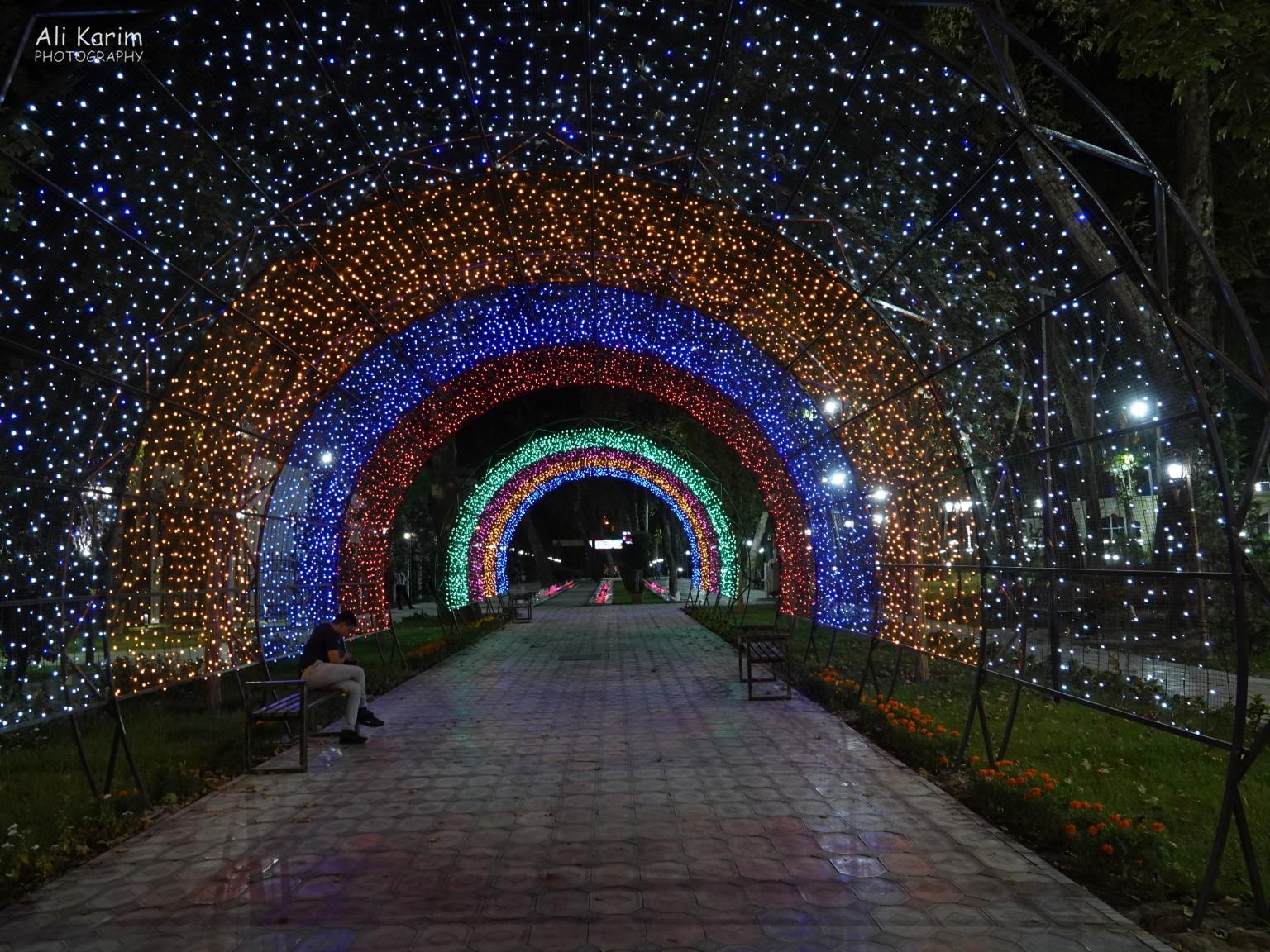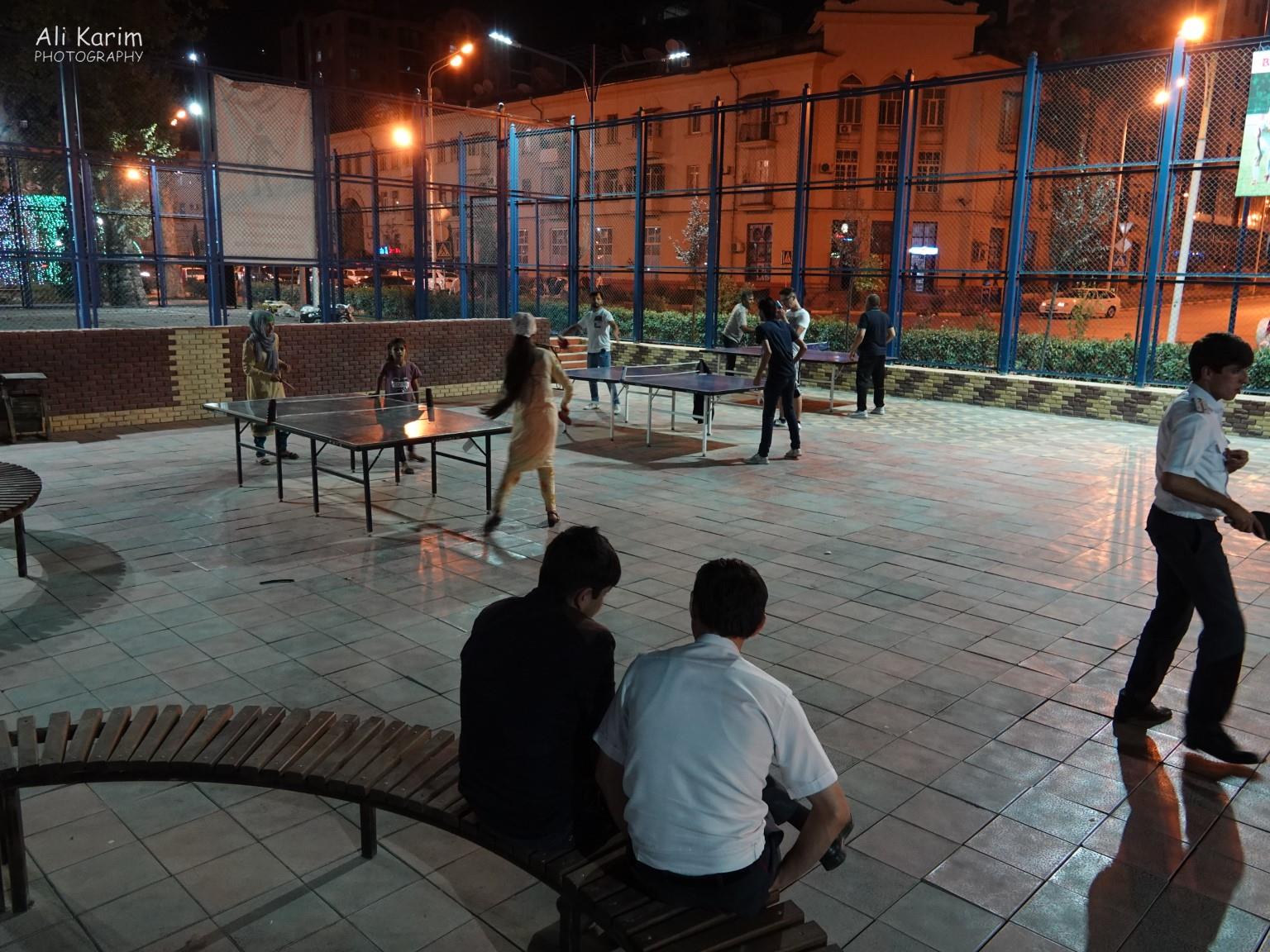 Locals enjoying the park at night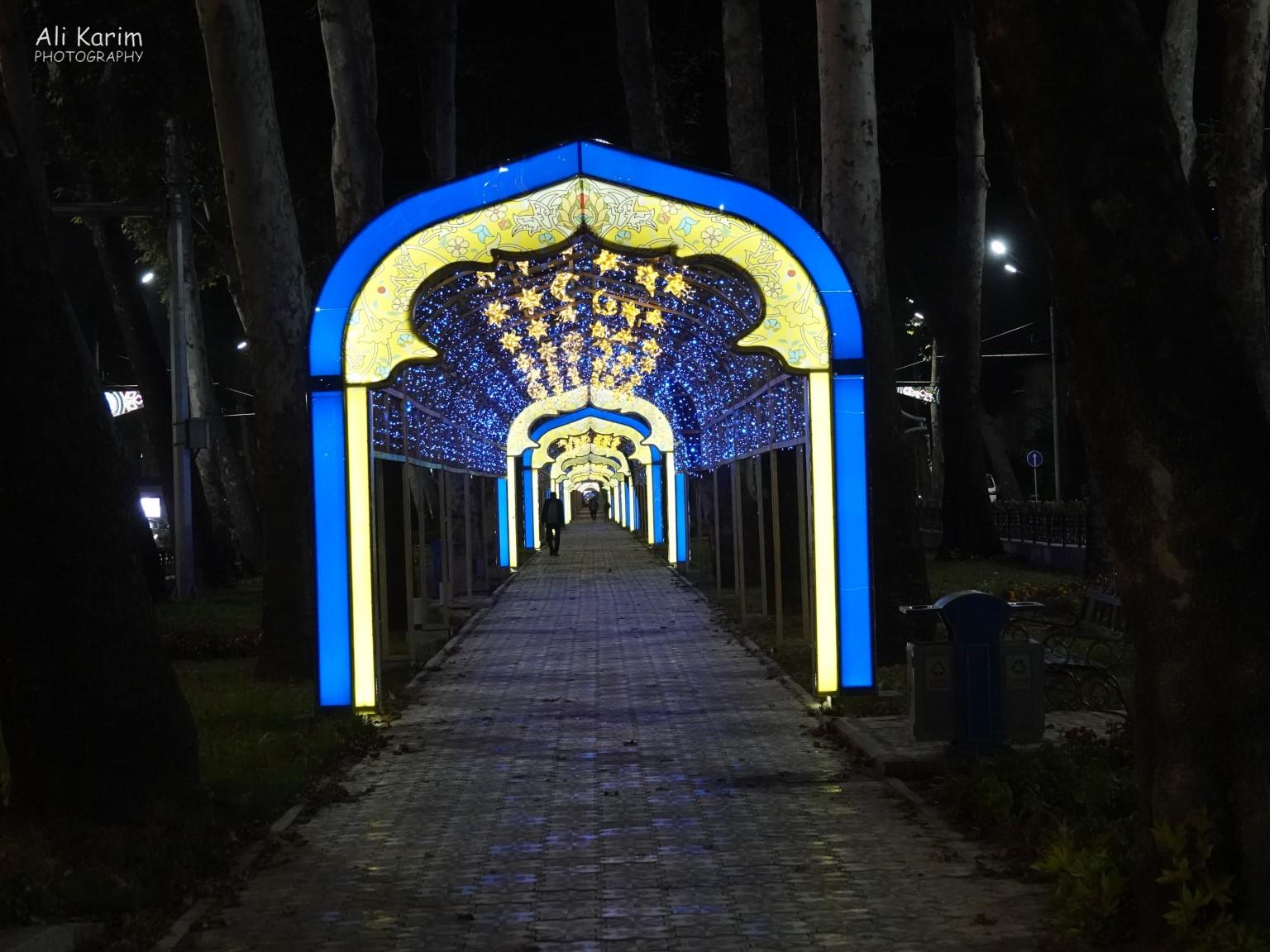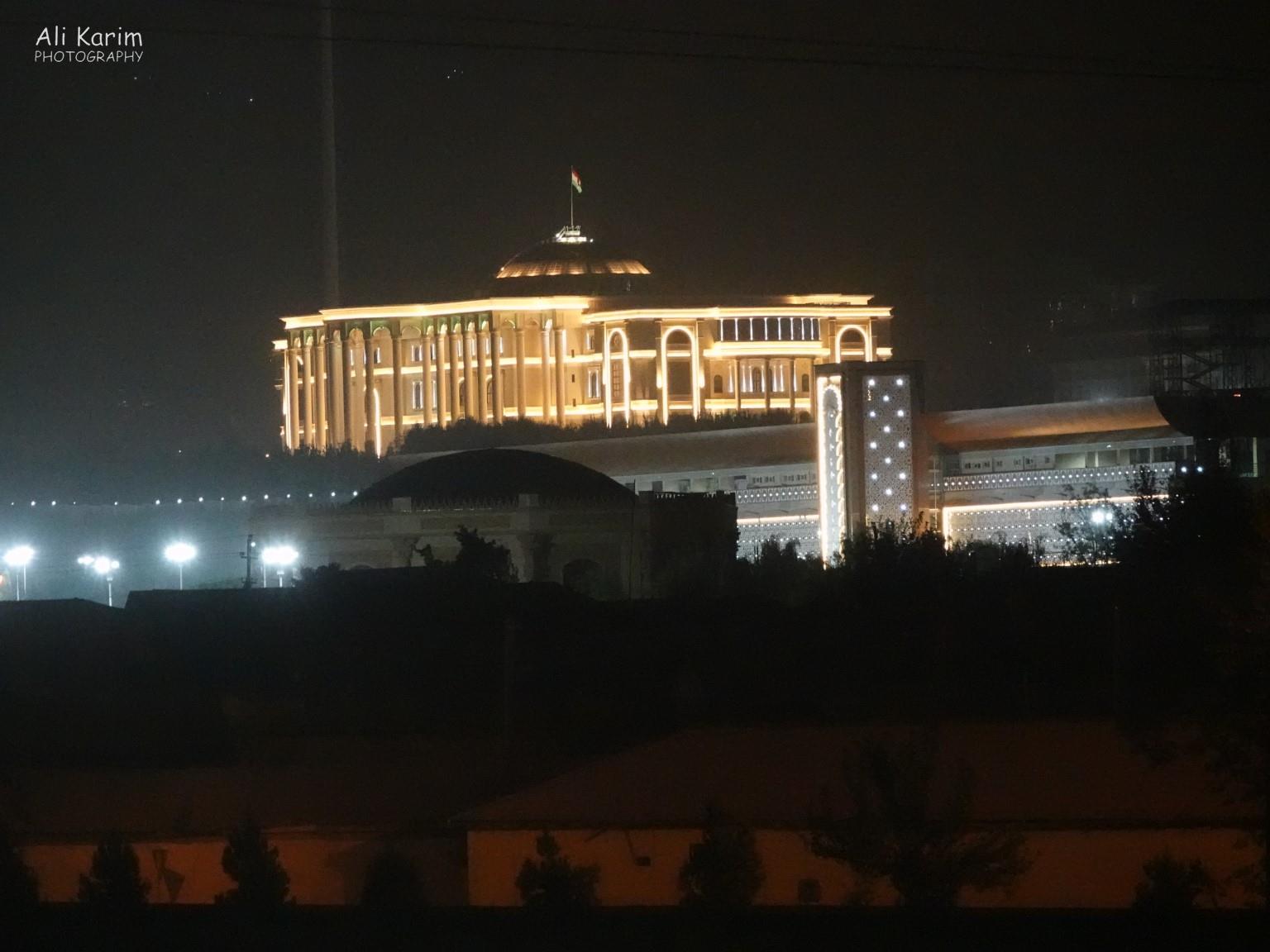 After the long drive from Kalai Kumb and the touring around Dushanbe, we decided to call it a night and continue checking out Dushanbe next few days.
Our journey so far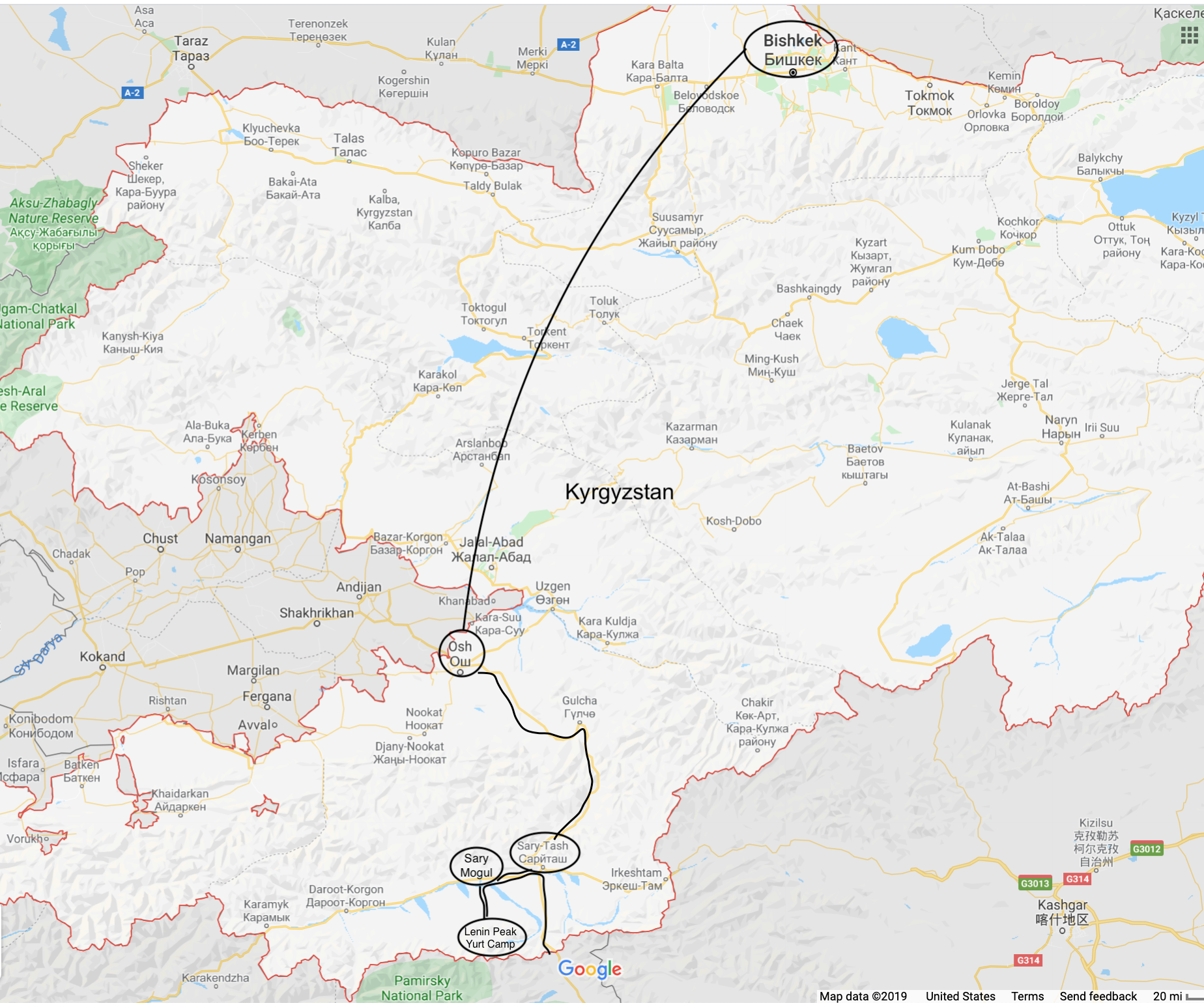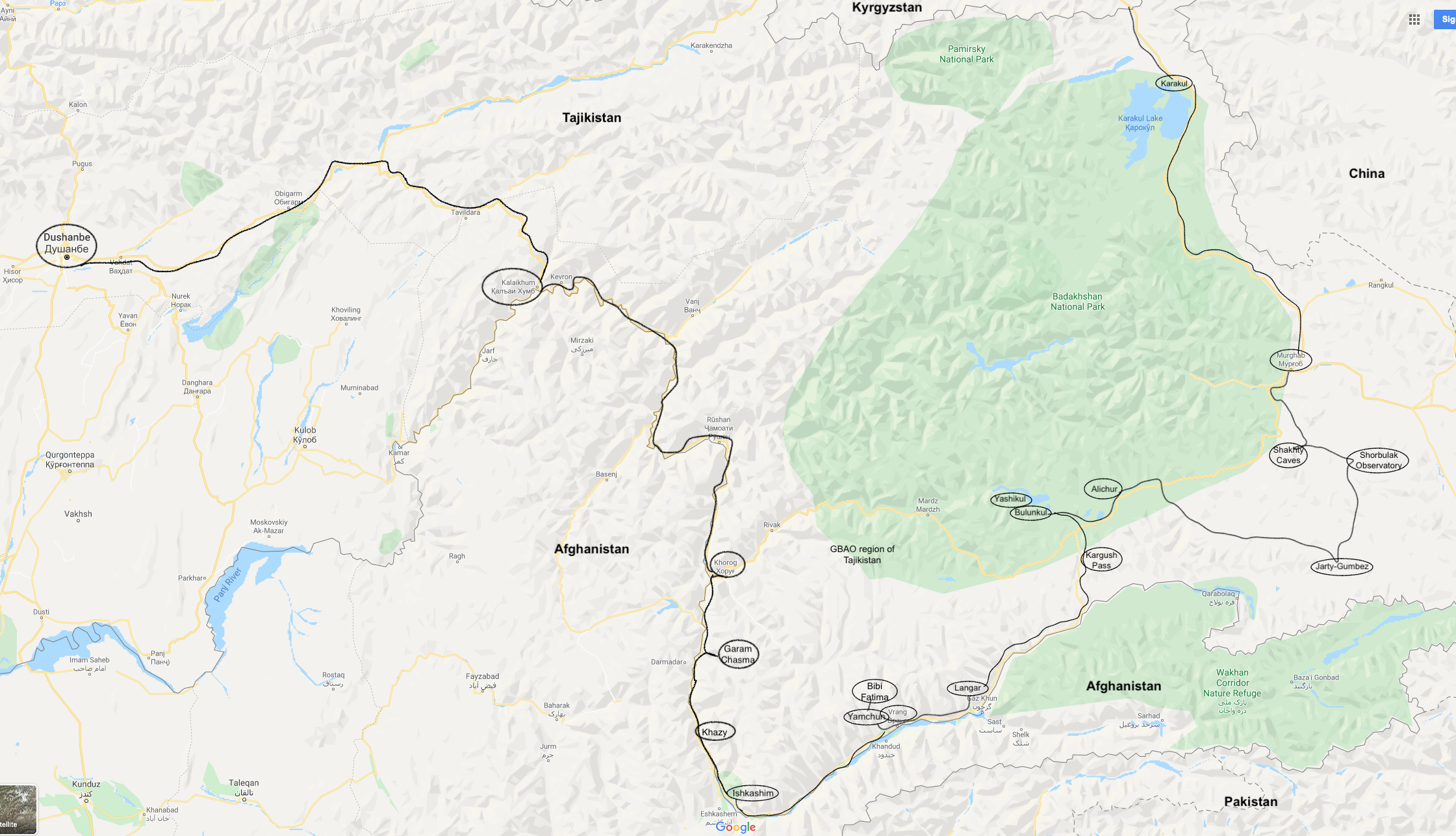 This entry was posted in
Asia
,
Silk Road Tajikistan Sept-Oct 2019
,
Tajikistan