This is the 2nd blogpost on Lisbon Portugal; the previous one is at City of 7 hills
After my camera died, I had to figure out how to replace it for the remaining duration of our trip; which was a few more days in Lisbon Portugal, followed by 2 weeks in Lebanon. I did not want to spend a lot of money (a lot already invested in my now dead Sony Camera) & cameras are generally more expensive in Europe compared to the US; so I looked for the same camera I had used previously , the FZ300, a Panasonic travel camera. Unfortunately, this was discontinued, but I found a newer version (FZ82) of this camera which should do, based on the reviews and my familiarity with this family of cameras. So after some researching, we found Worten, the shop in Vasco da Gama Mall that carried this camera for a reasonable price and purchased it. Thank god I found something suitable, and at a reasonable price.
Next day, after breakfast of omelets and toast in our apartment, we took the ferry from Cais do Sodre to Cacilhas, across the Tagus river. The Cacilhas area is another residential area, and also has the Metro, trams and bus network to take you everywhere on this side of the River and also back across to Lisbon easily.
Along the waterfront west of the Cacilhas ferry station, are old warehouses and piers that used to load and offload large ships; but have been long since abandoned. So some of these old warehouses are ripe for conversion to newer fancy condos soon as it becomes viable.
Currently they are mostly deserted and not in good shape. Below are some scenes as we walked west along the waterfront where we were told were some very good restaurants for fresh seafood. Some views along the waterfront in Cacilhas below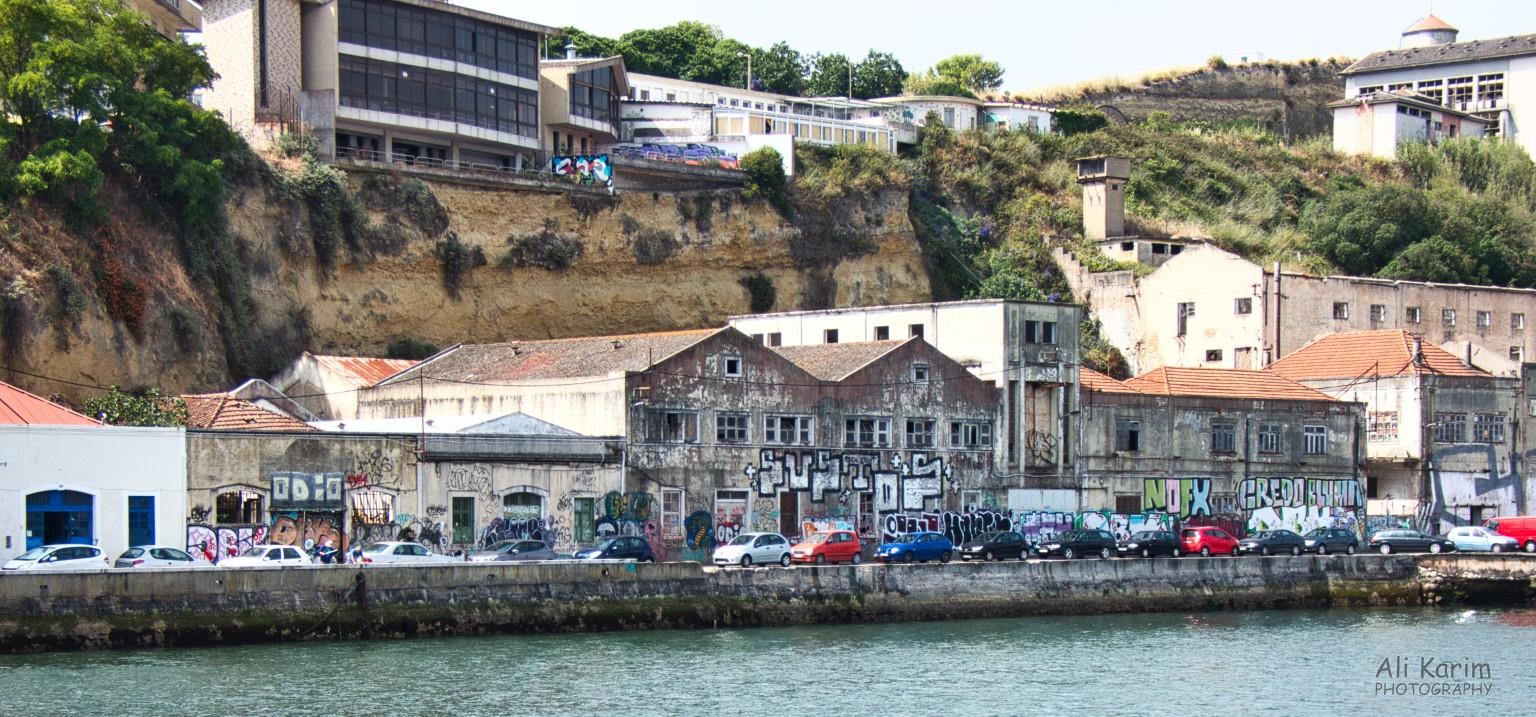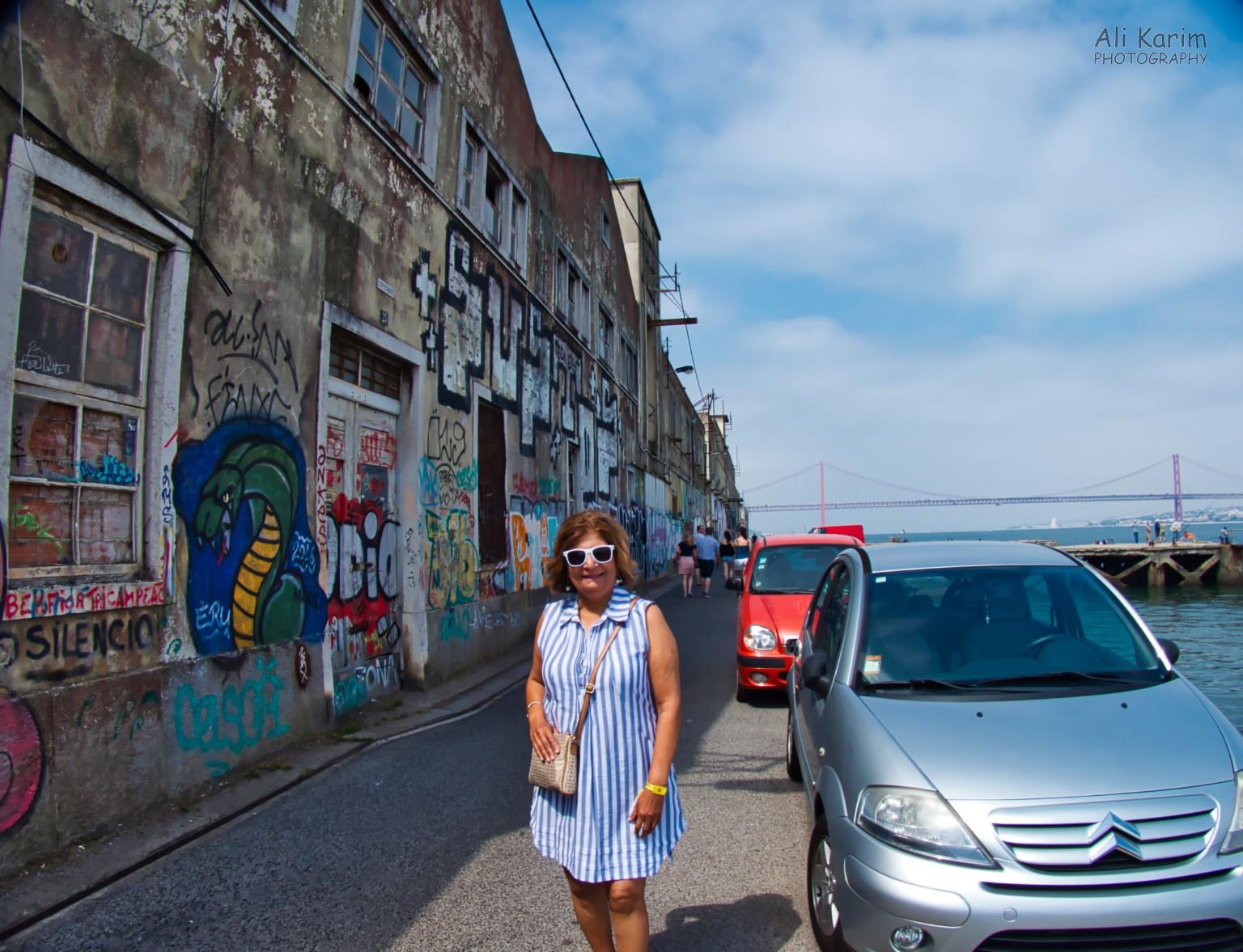 On this 15min walk, we passed many disused warehouses that had seen better days, a couple of nice restaurants on the sea wall, and then came to a nice park area with an elevator that took one up several stories up above the cliffs into Almada.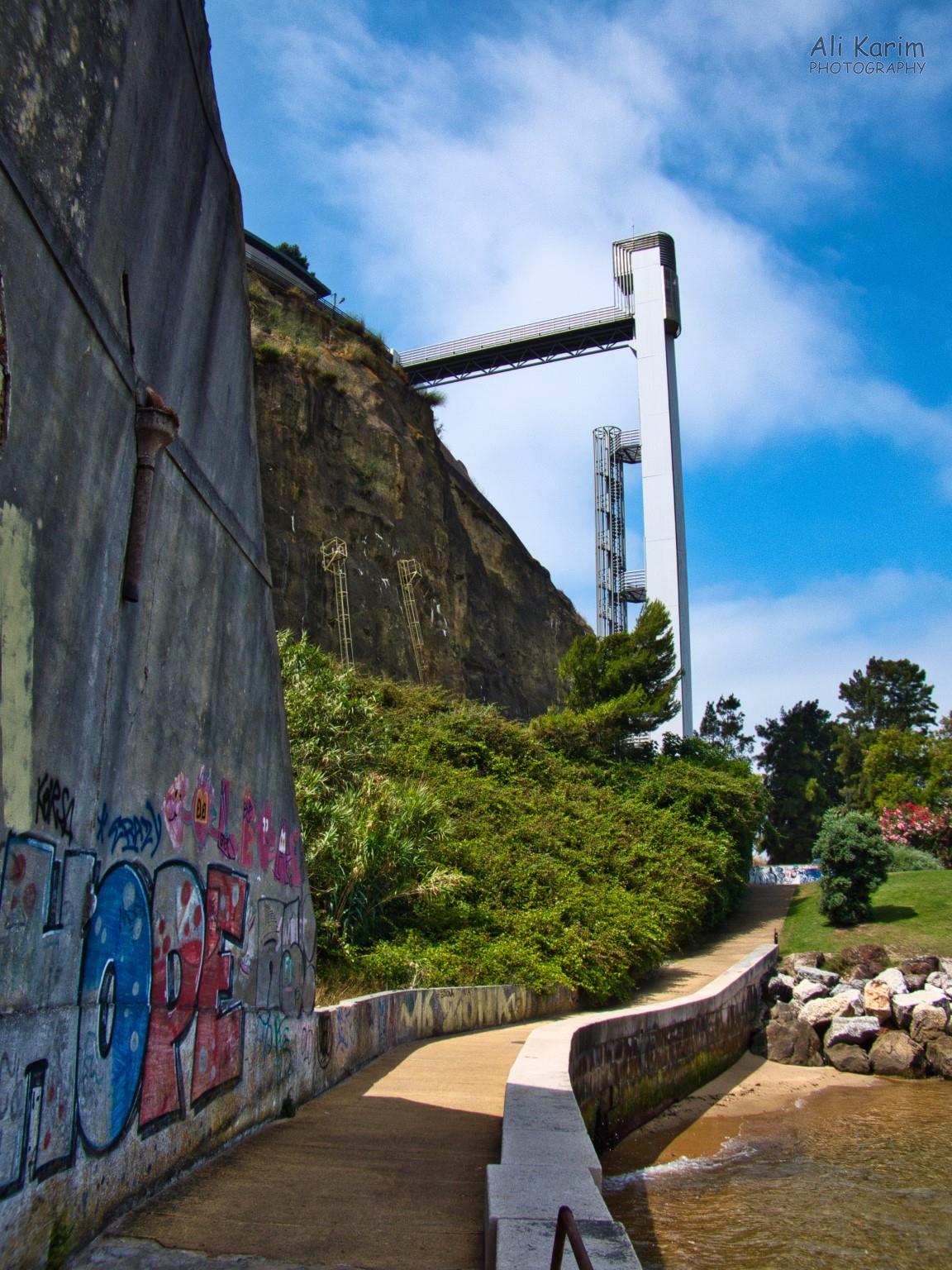 We took this free elevator to the top to Almada; views from the top were breathtaking, see below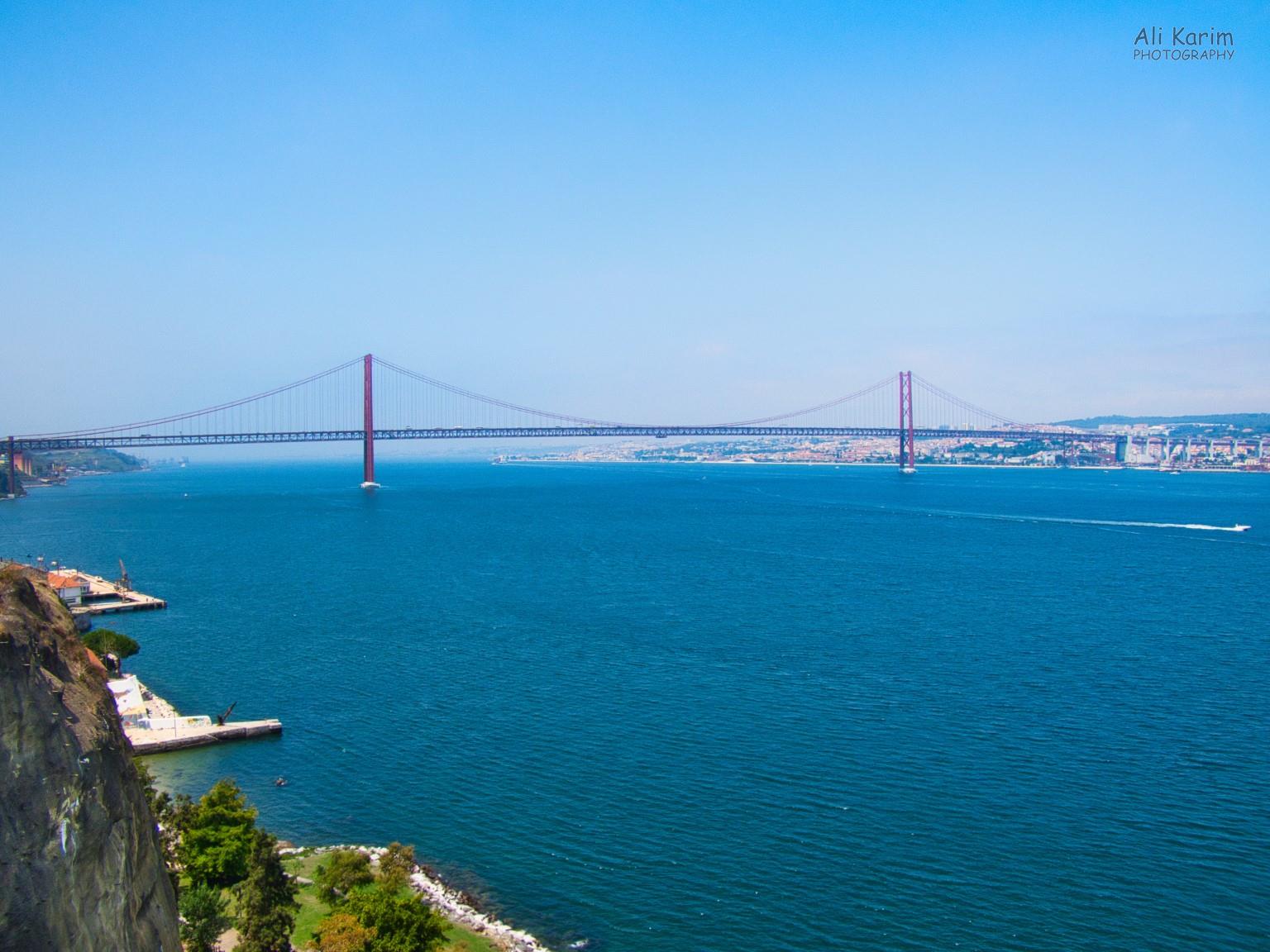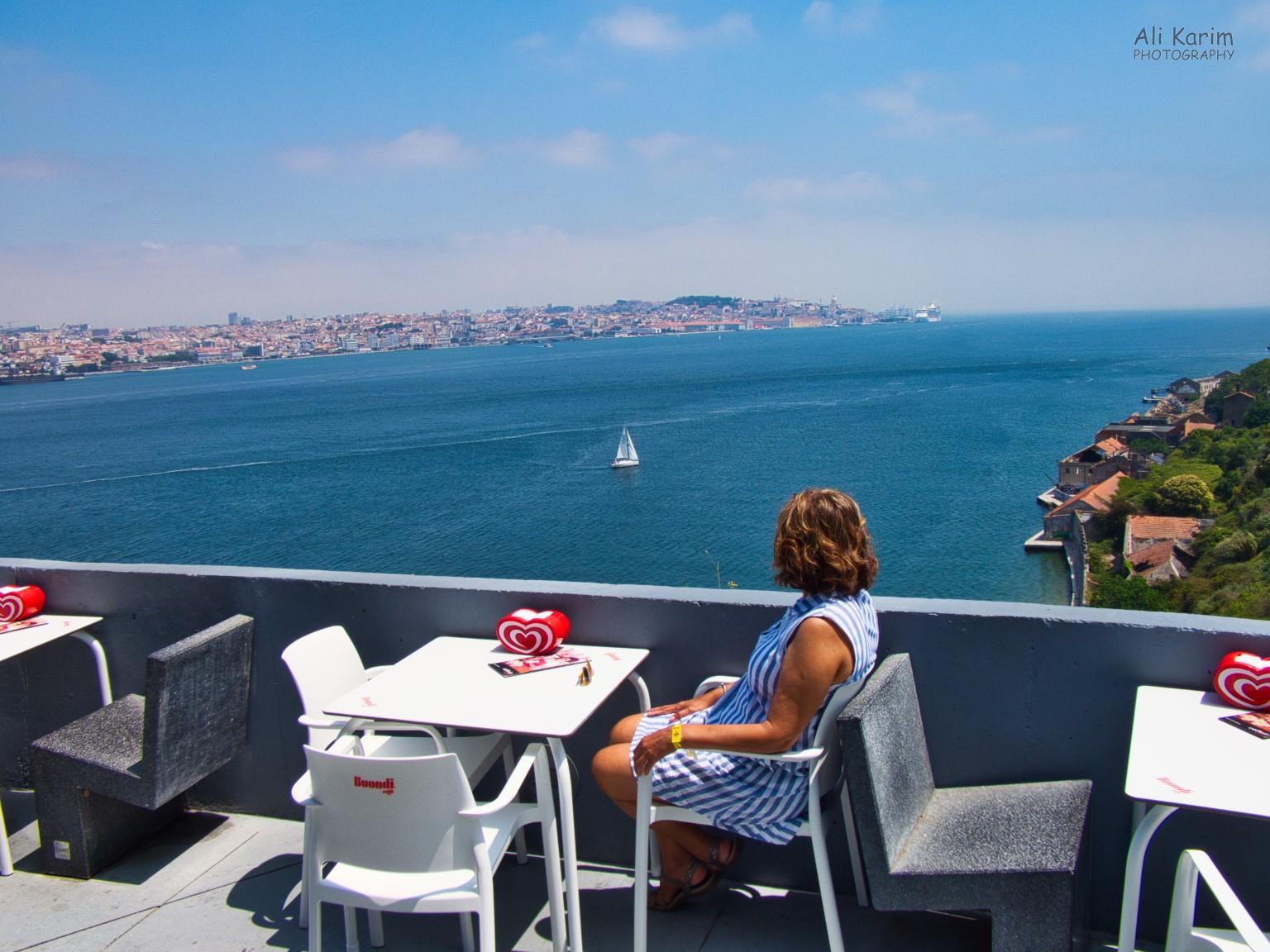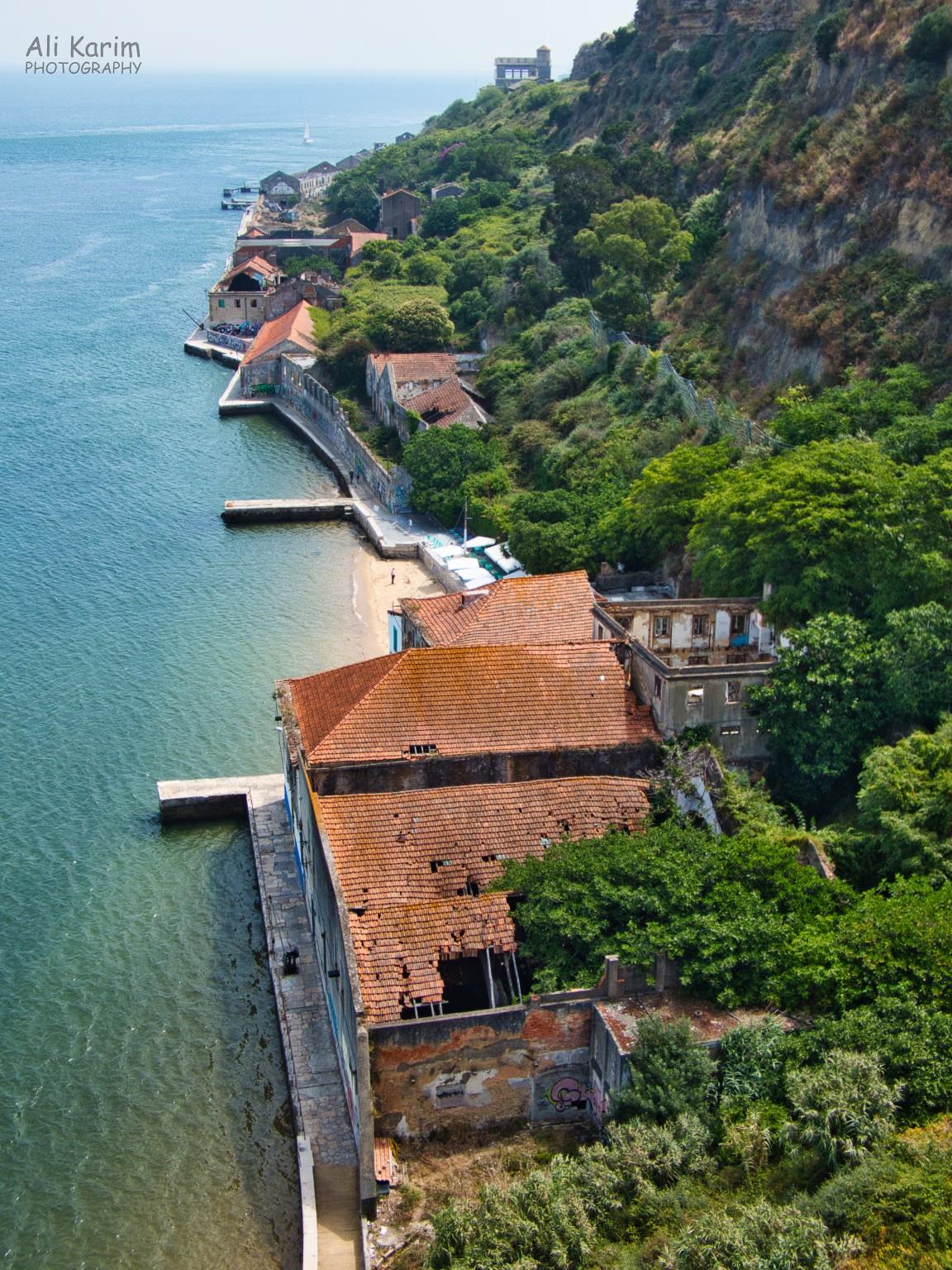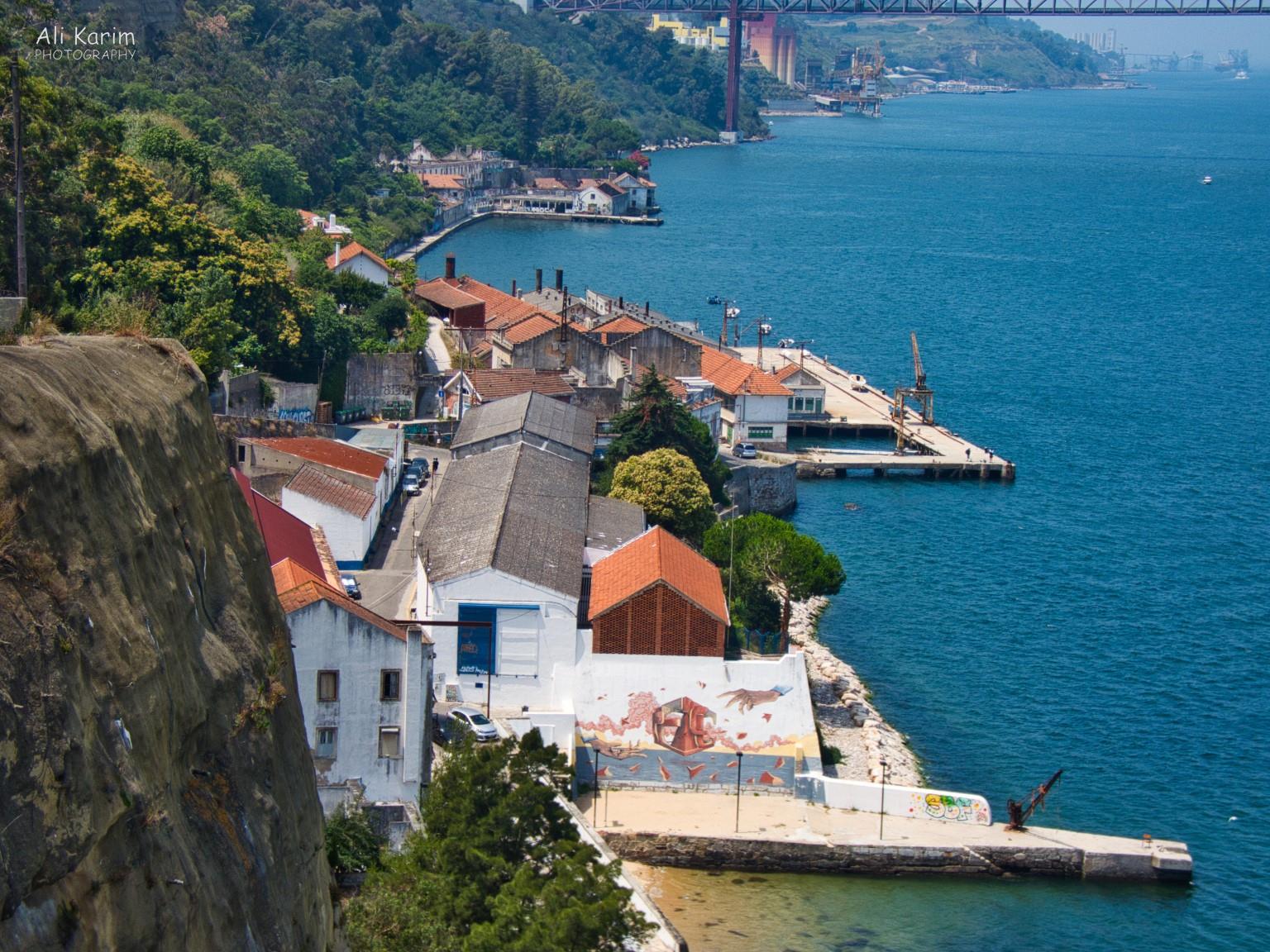 After spending some time admiring the view over a coffee, we took the elevator back down, and walked to the Atira-te ao rio restaurant, that we had passed earlier on the wharf.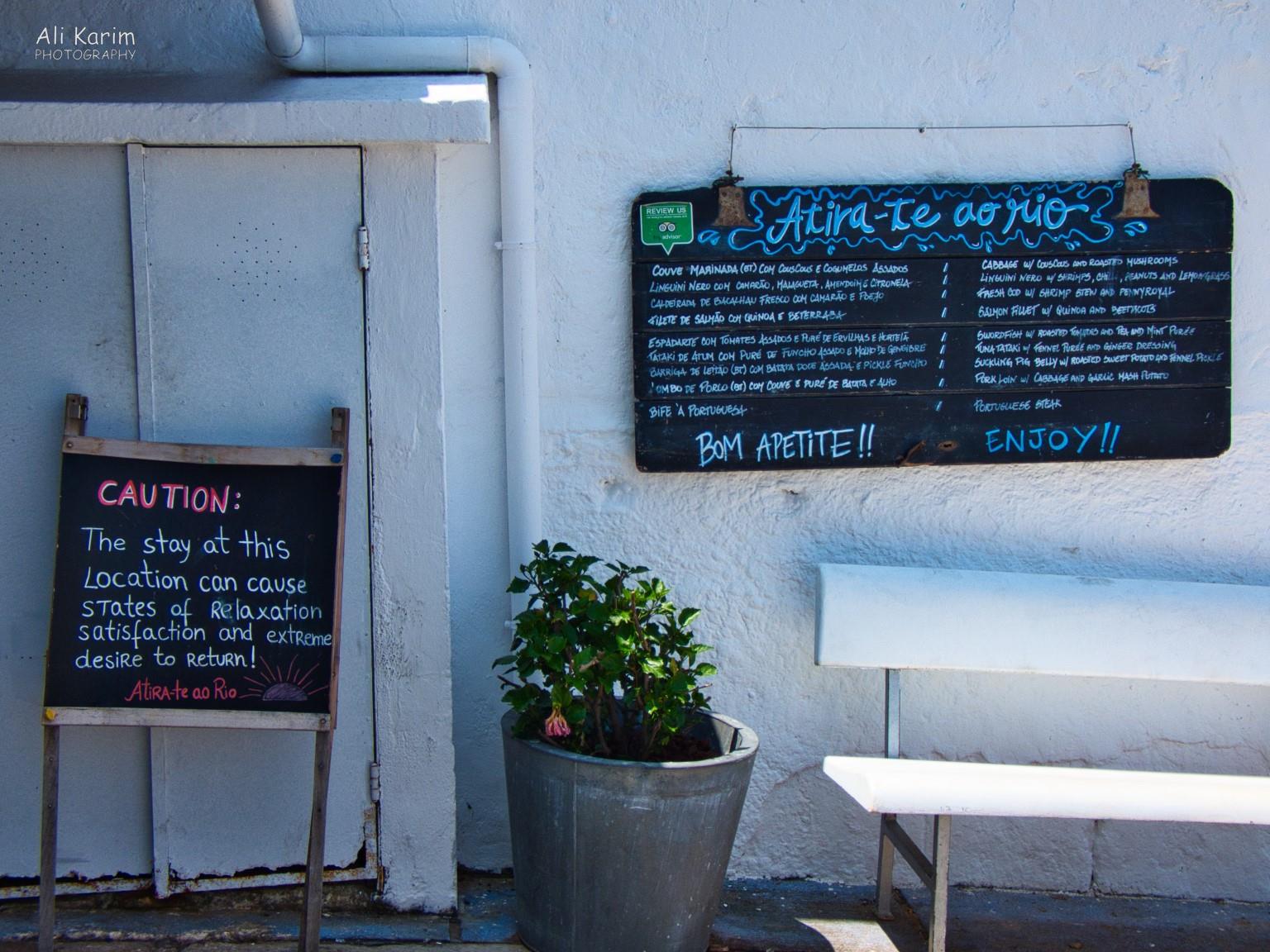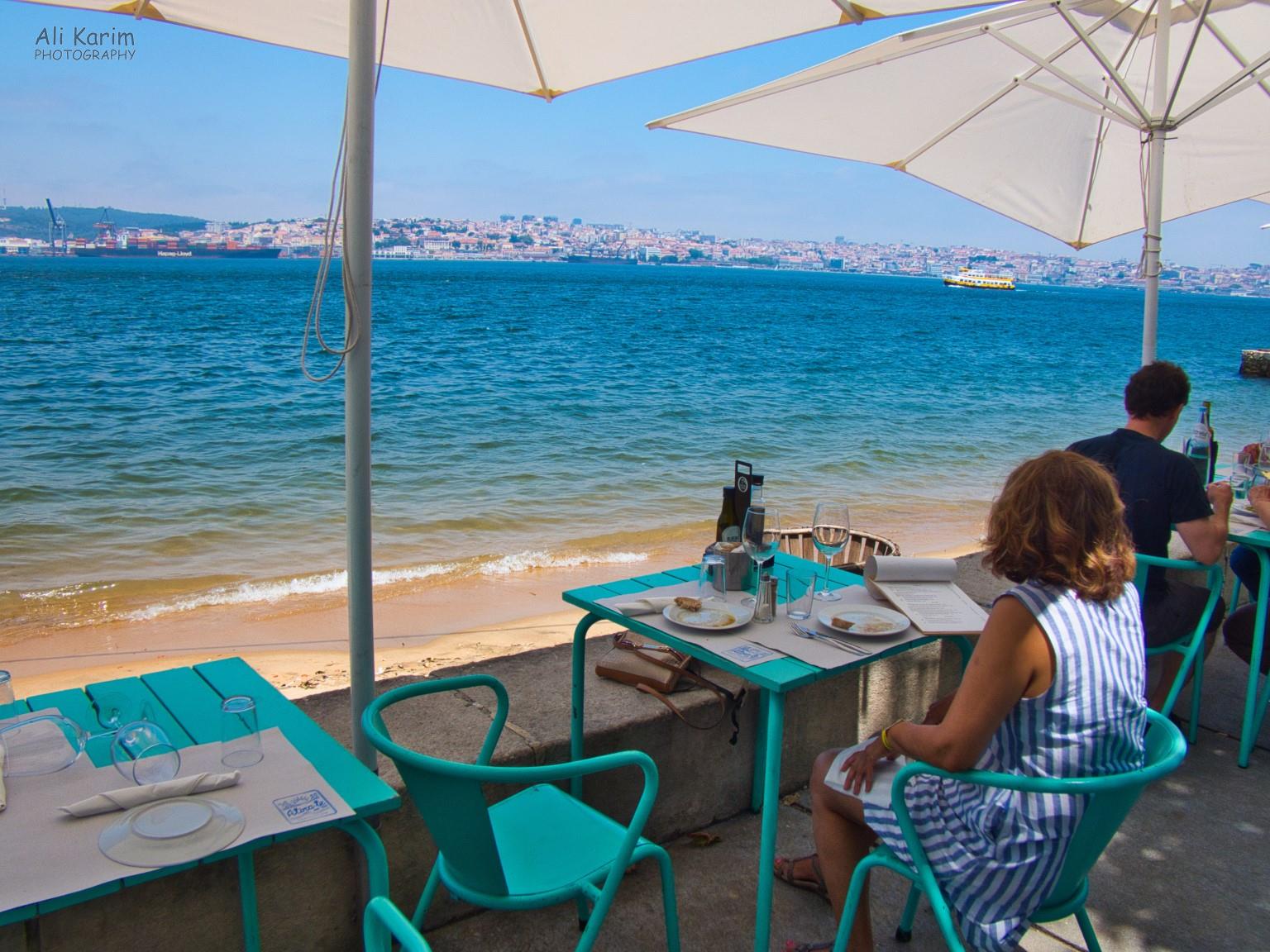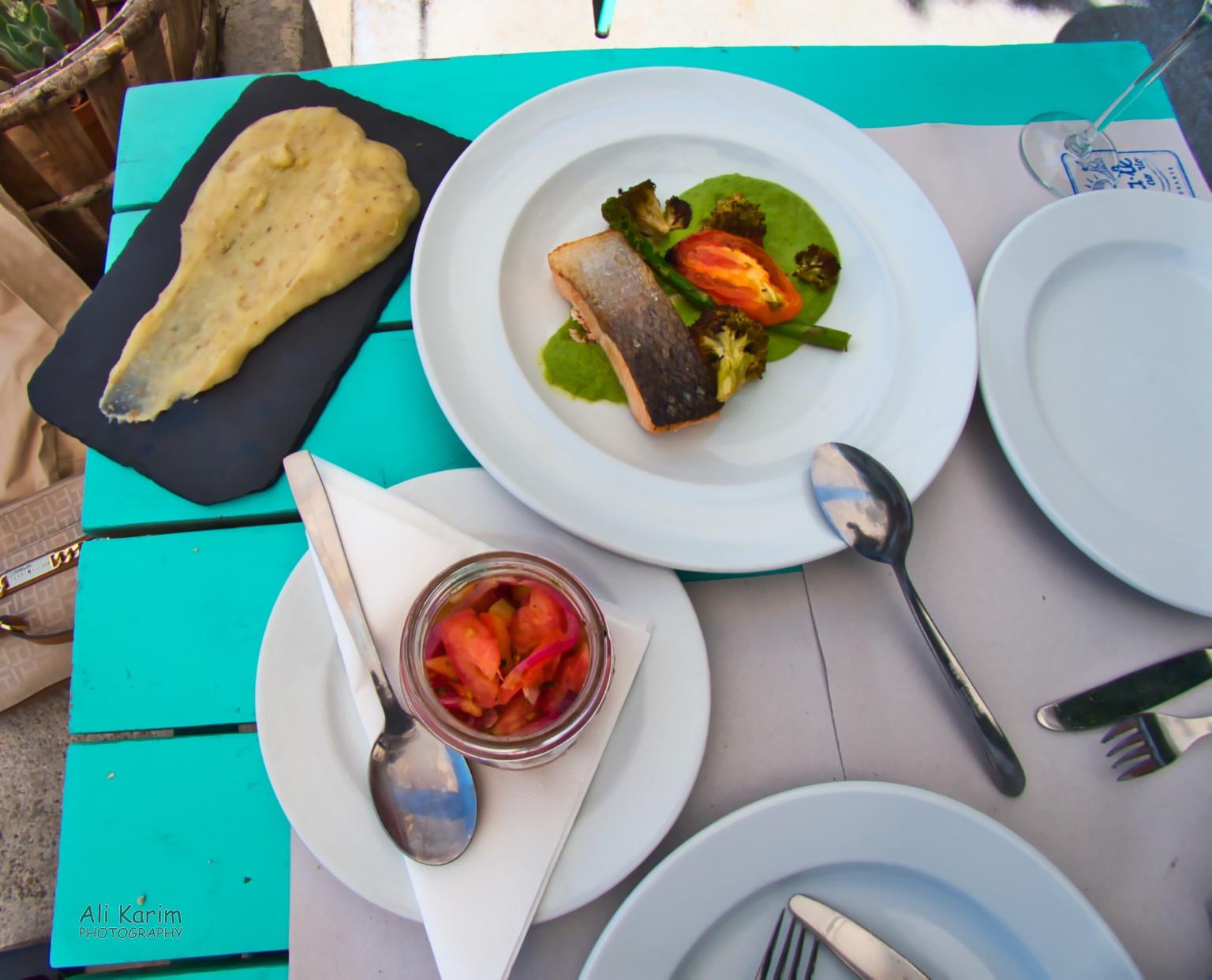 After a great Portuguese meal of fresh Salmon, we headed back to Cacilhas along the wharf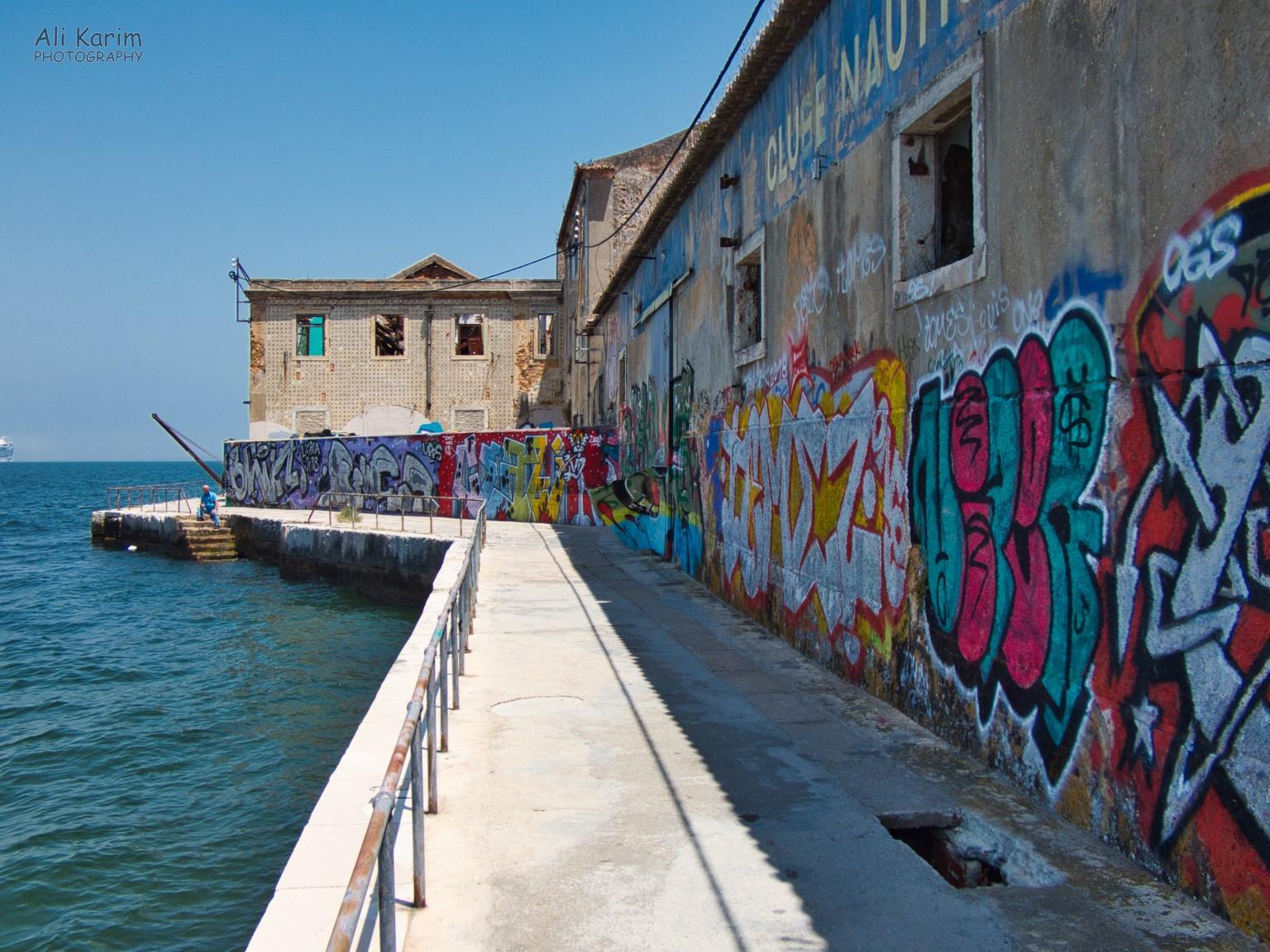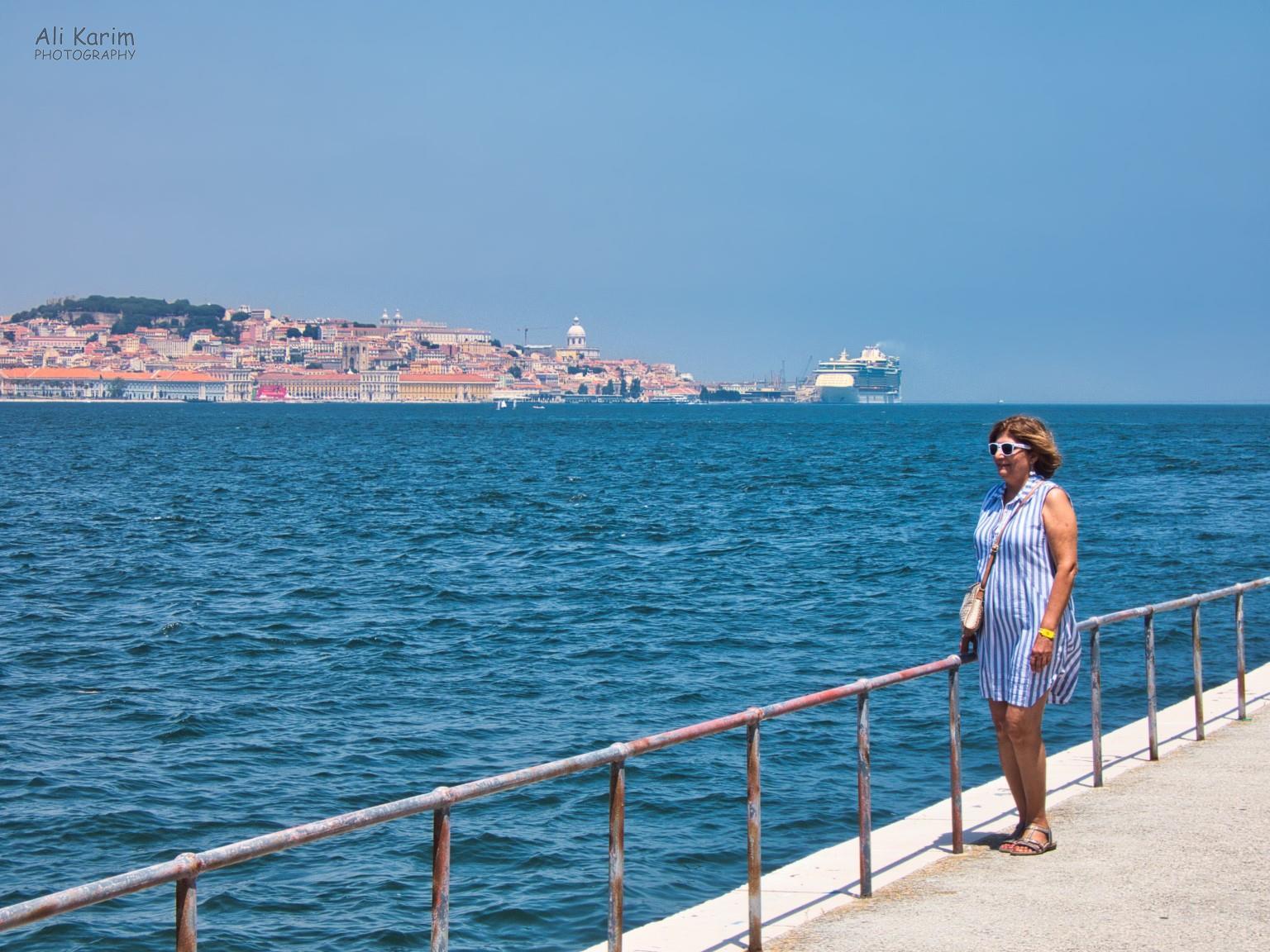 Back on the Lisbon side, we walked some more in the old city and got some great shots of old Lisbon and daily life here; see below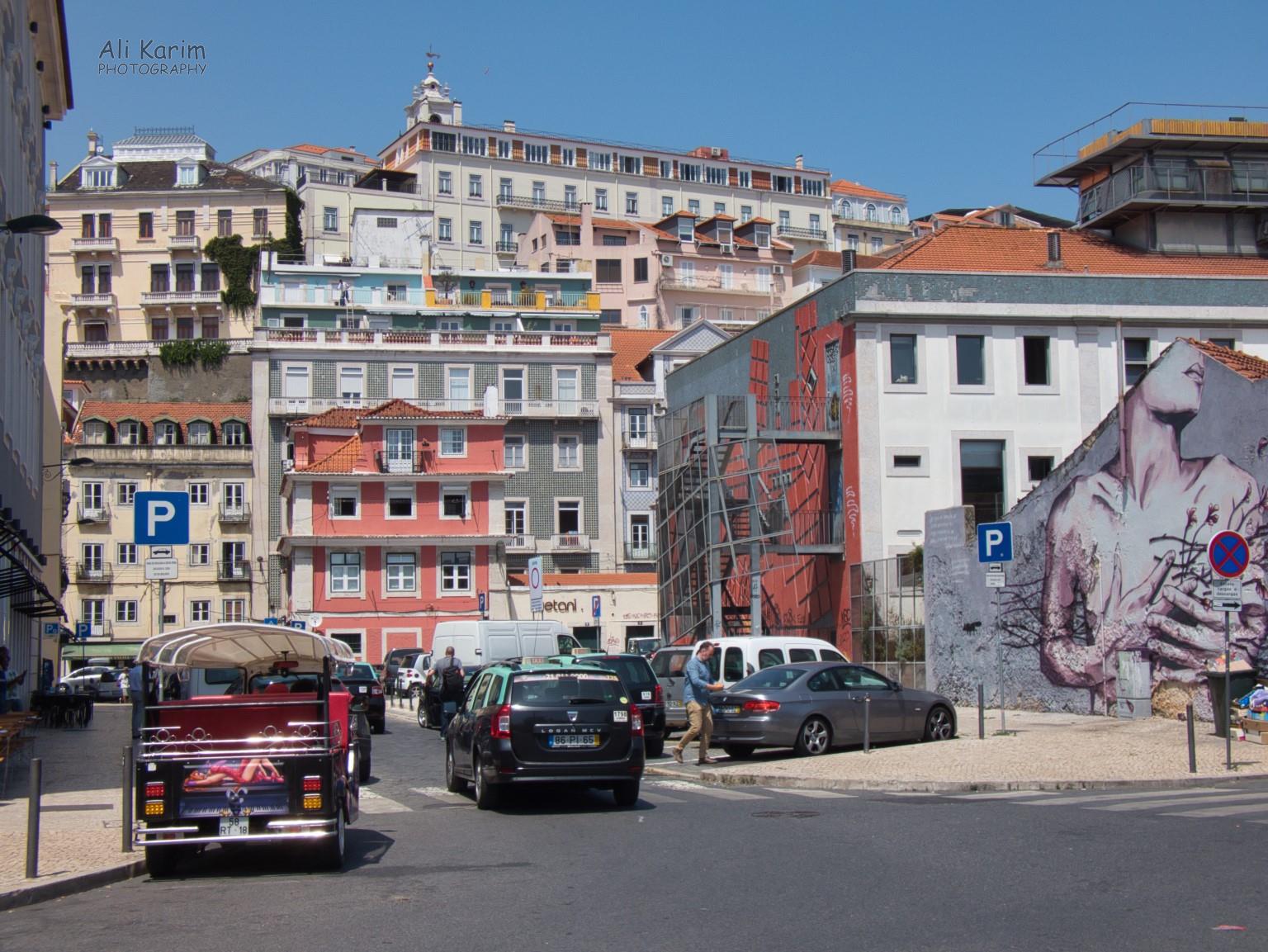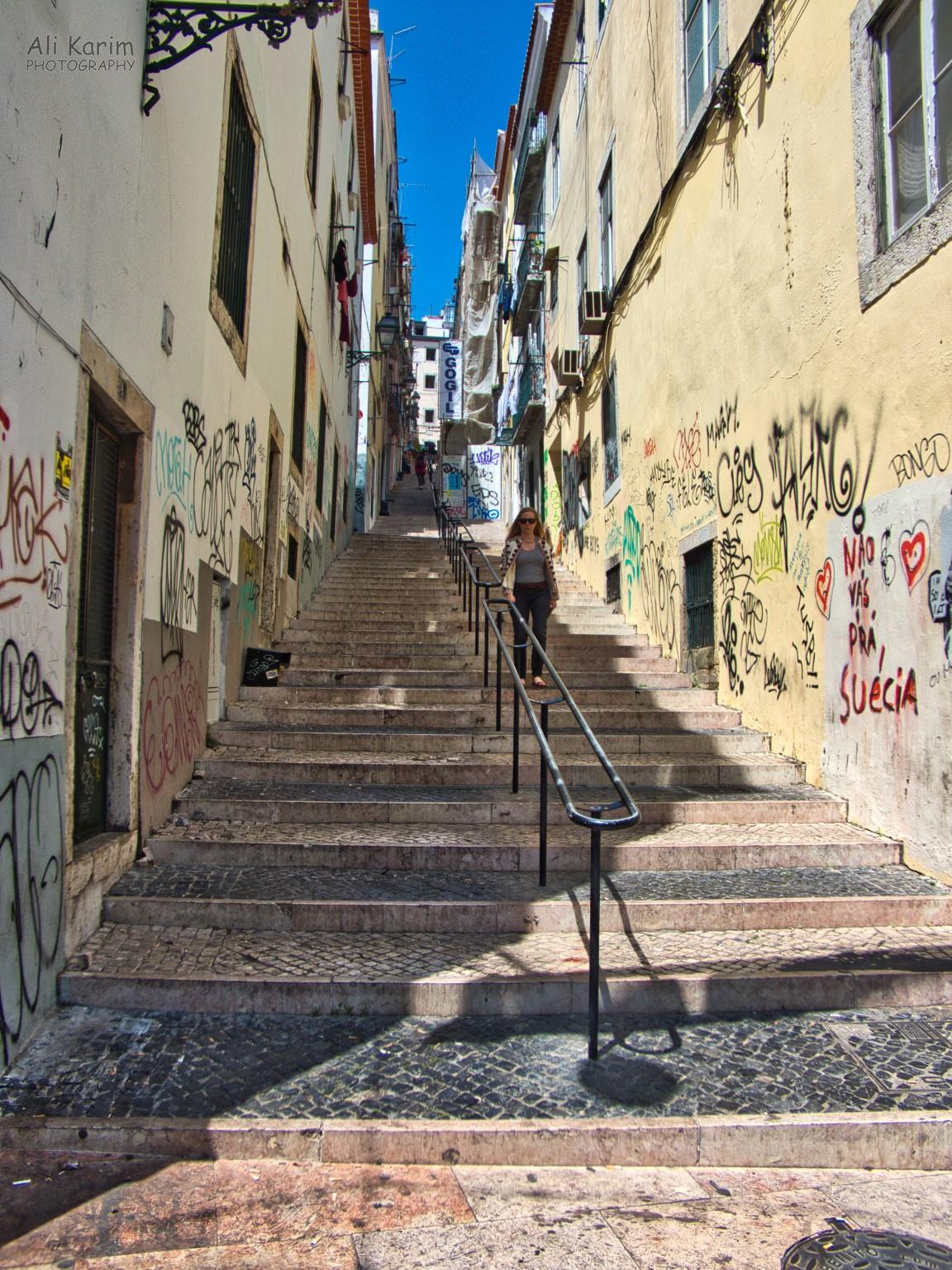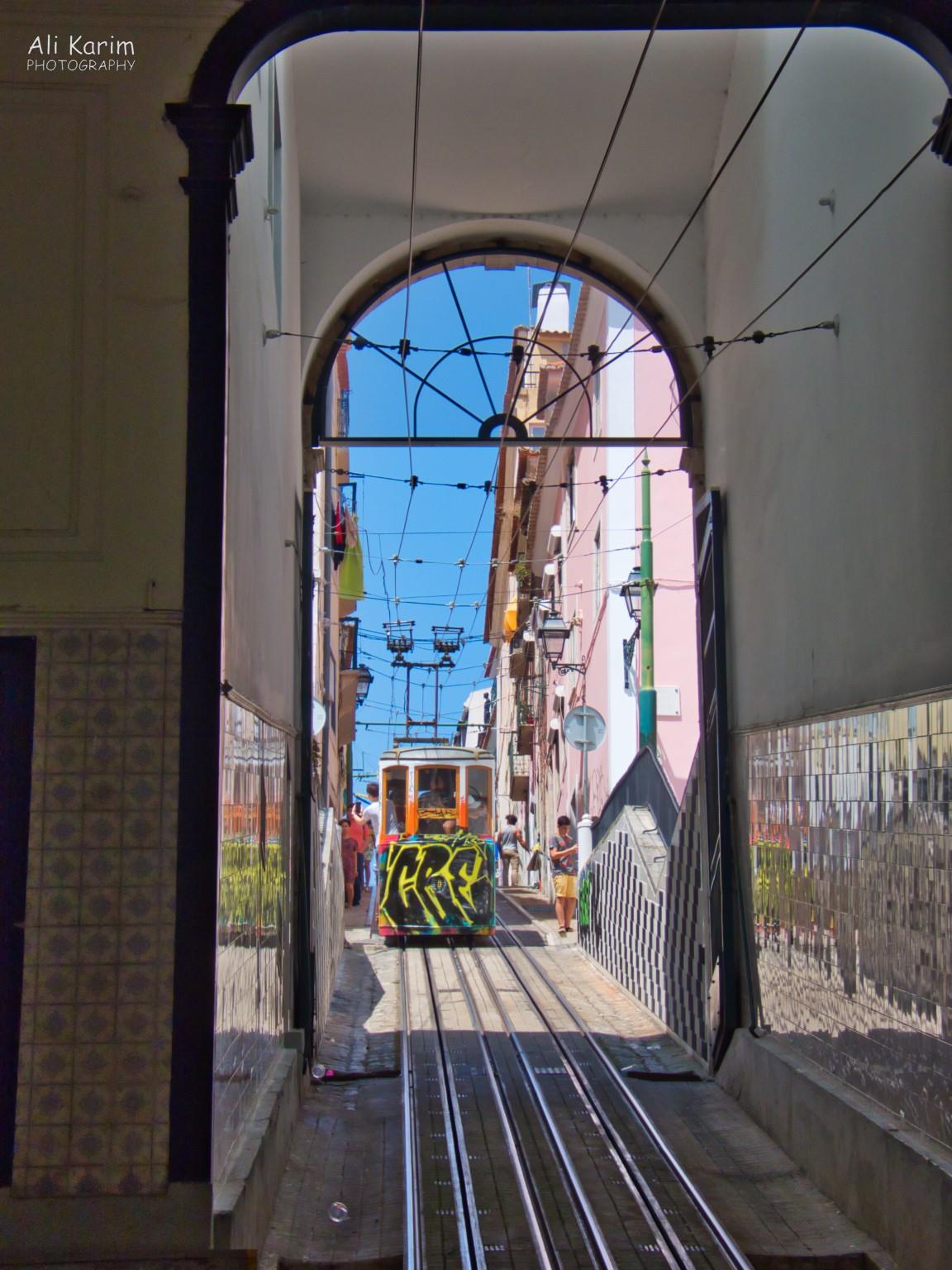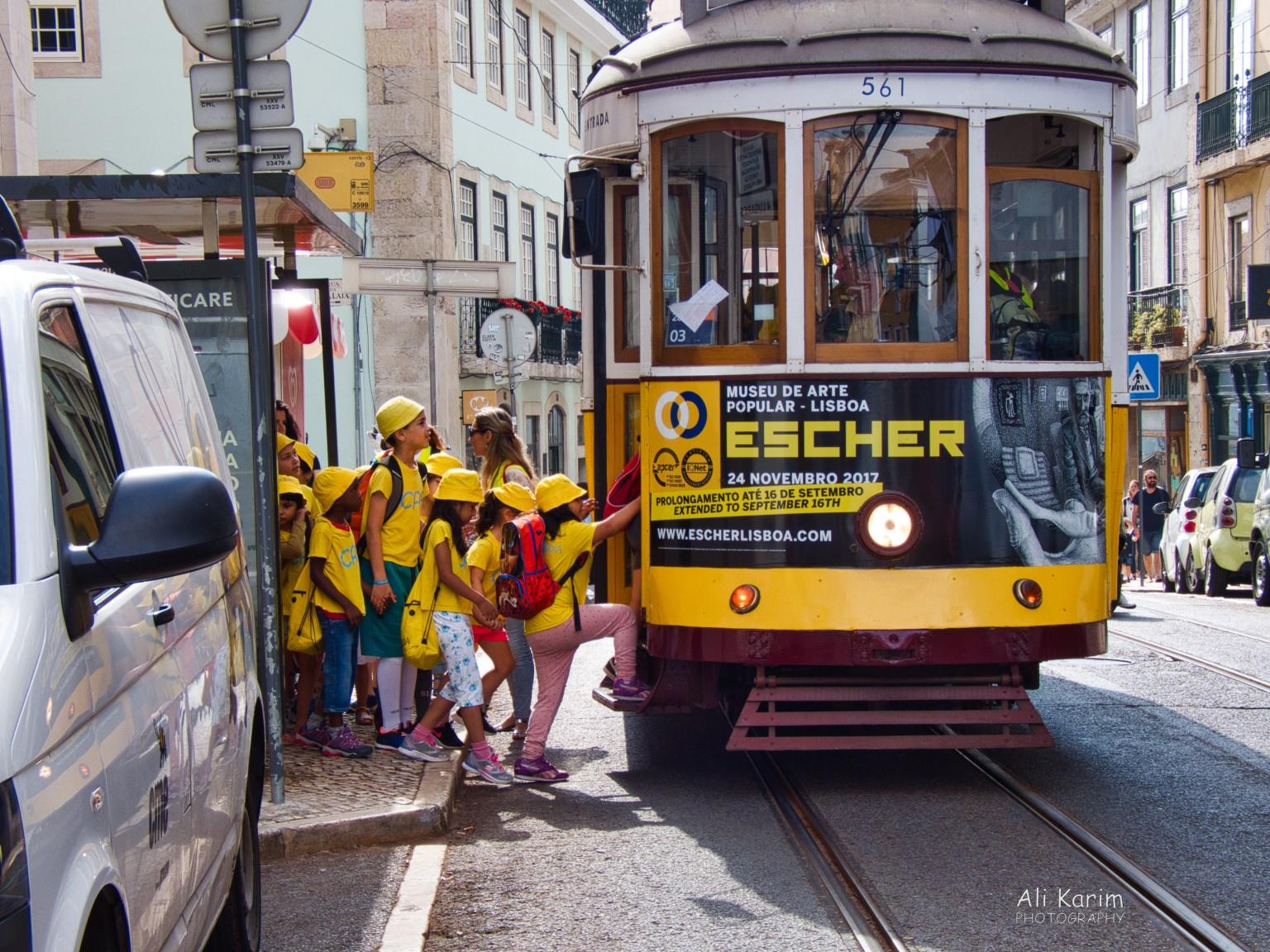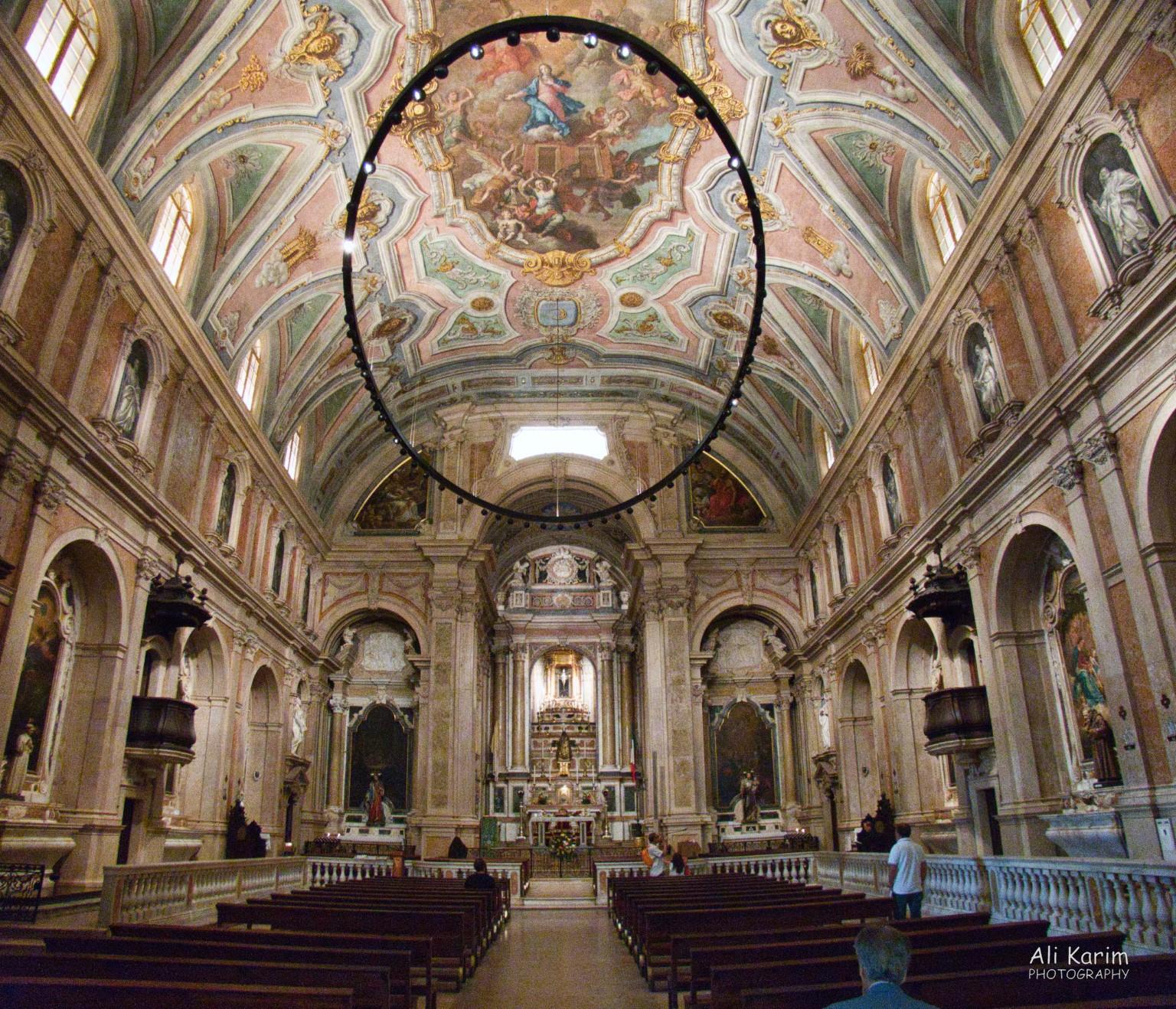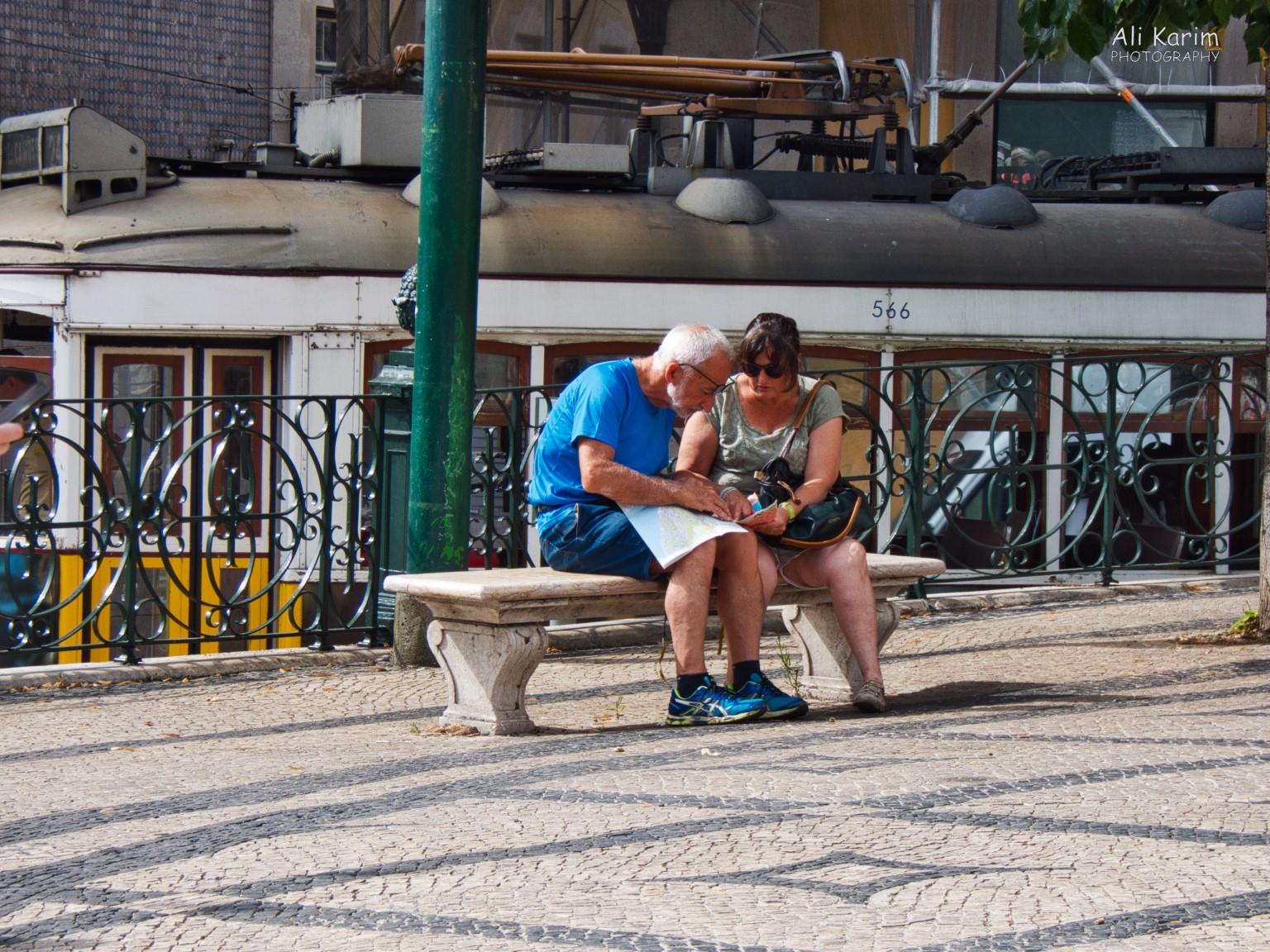 Some thoughts on Lisbon and Portugal
Overall, a very friendly, civilized and reasonably cheap place to eat great quality food; we never had a bad meal in Portugal. Everything was freshly prepared, down to the orange juice purchased at the local mini markets, which was freshly squeezed by a machine right in front of our eyes. The food was remarkably cheap, costing us about 12-22 euro's for a meal for 2 of us, in cheap to mid-range restaurants used by locals. Good variety of food available, Portuguese and various ethnic foods. The costs for fresh produce and wine in the Grocery shops were very reasonable. Public transportation was quick, efficient and reasonably cheap and took us everywhere we needed to go. People were friendly and the weather was perfect for us while we were there. Great place to visit and even live; we had a great time.
Highly recommended.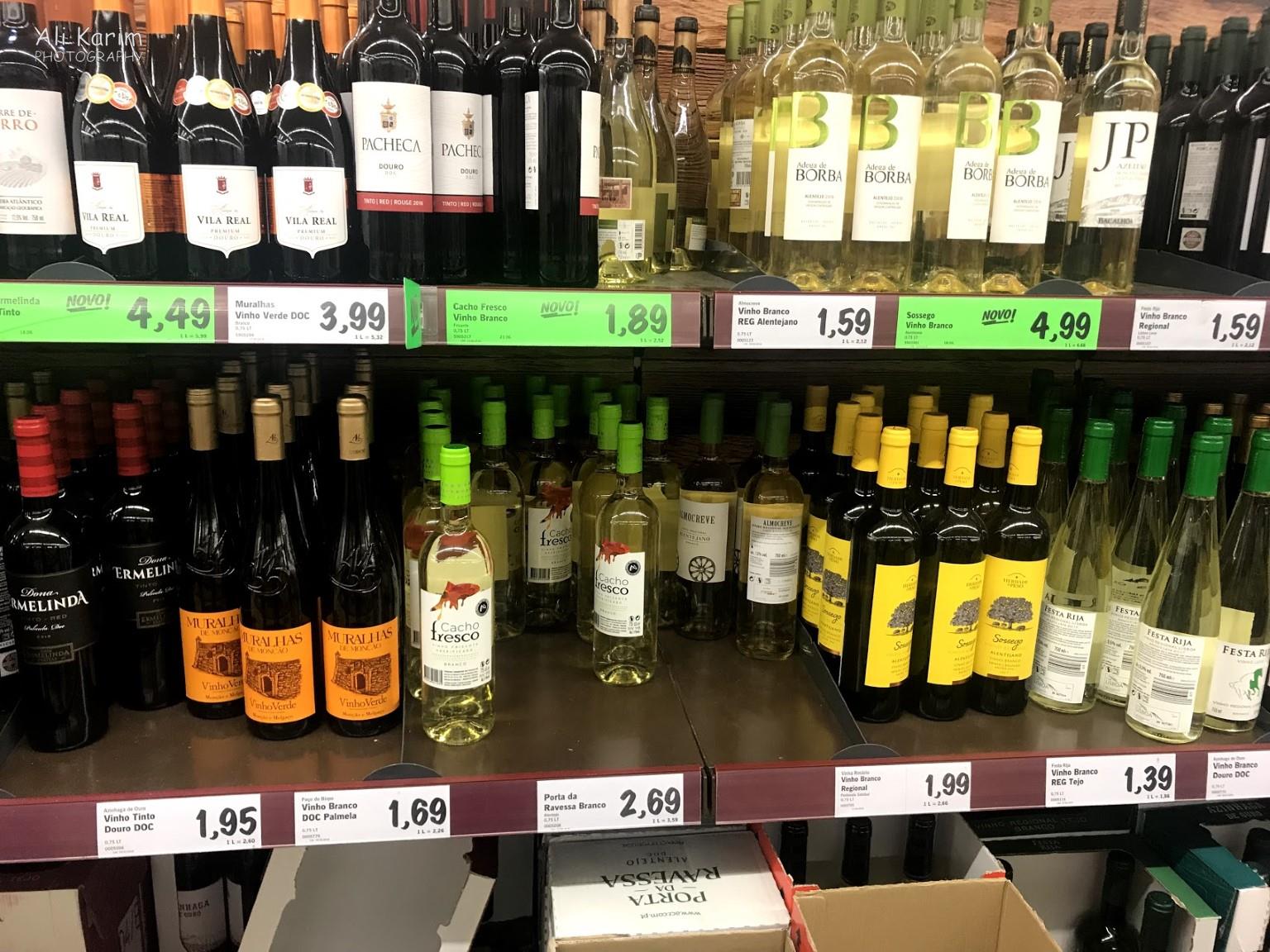 After our last night in Lisbon, it was time to catch our flight to our next destination. Since we were in Europe (Lisbon) for the Aga Khan's Diamond Jubilee celebrations, we decide to go check out another place off the beaten path that was not far away, Lebanon. So we booked an Uber in advance, and at 5AM we left our apartment for the airport.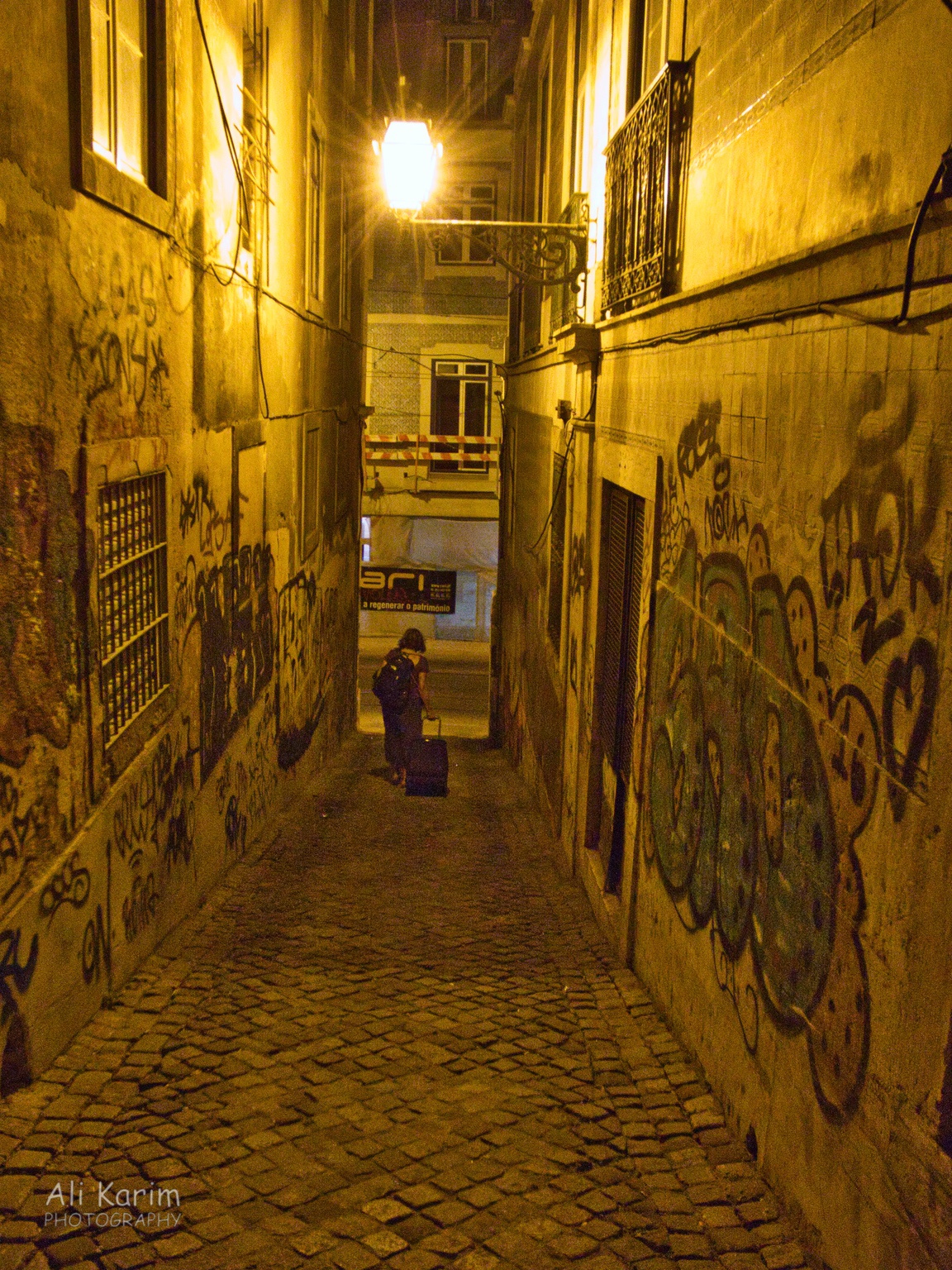 Beirut, Lebanon next
This entry was posted in
››Northern Portugal July 2018
,
Europe
,
Portugal