In July 2019, we decide to take a week and check out the Algarve region of southern Portugal. This is a well-known tourist destination, that we had gone to about 30 yrs ago, and had little recollection of it, except for 2 things:
We had driven from Lisbon to Algarve, and our destination was Faro. I remember we came to a fork in the road halfway, and there were signposts for each fork of the road. Both signposts said Faro for each fork of the road 🙂 . We ended up asking a local nearby how to get to Faro and he guided us.
We had stayed at a boutique hotel in Faro, with a pool, and my son, Imran, who was 2 at the time, kept throwing his shoes into the pool. Strange what your brain decides to keep in memory 🙂
We flew into Lisbon, and rented a car at the airport. I had always wanted to rent the classic old Fiat 500 (below)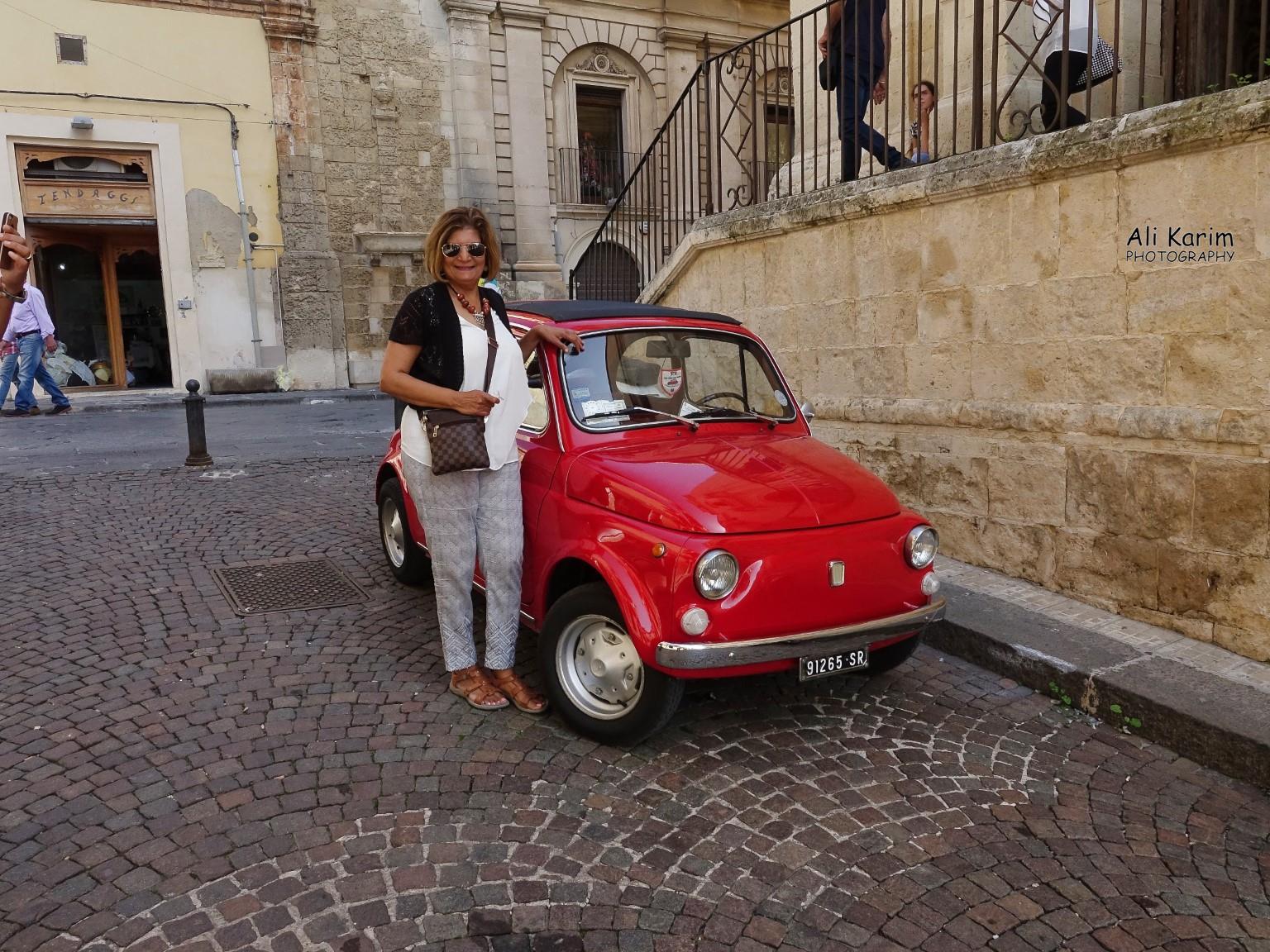 but instead, had to settle for the newer version; bigger, but still nice to drive. The model demonstrating the cars stayed the same.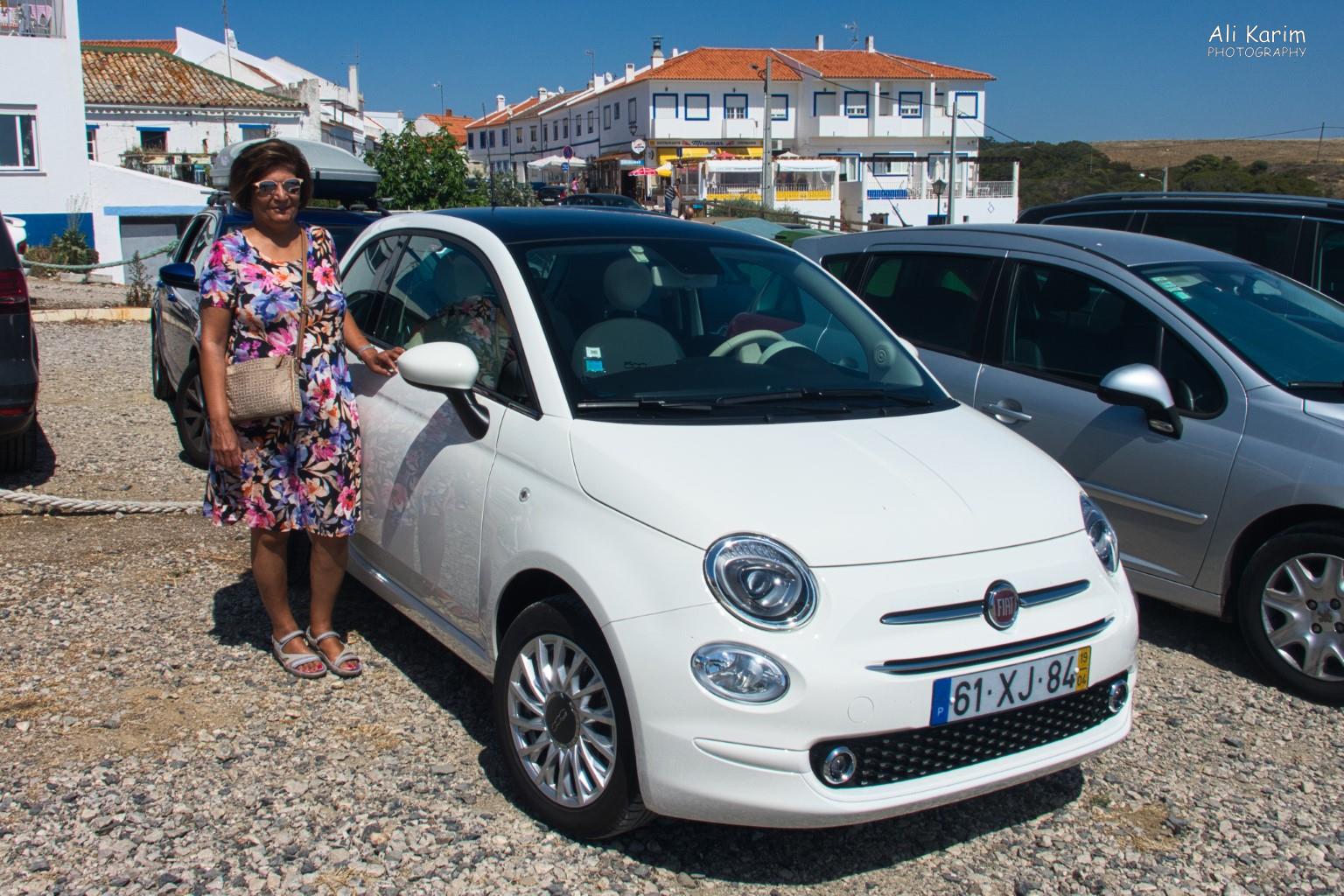 We started driving south towards Setubal and onto Santiago do Cacém and Sines. Some views along the way below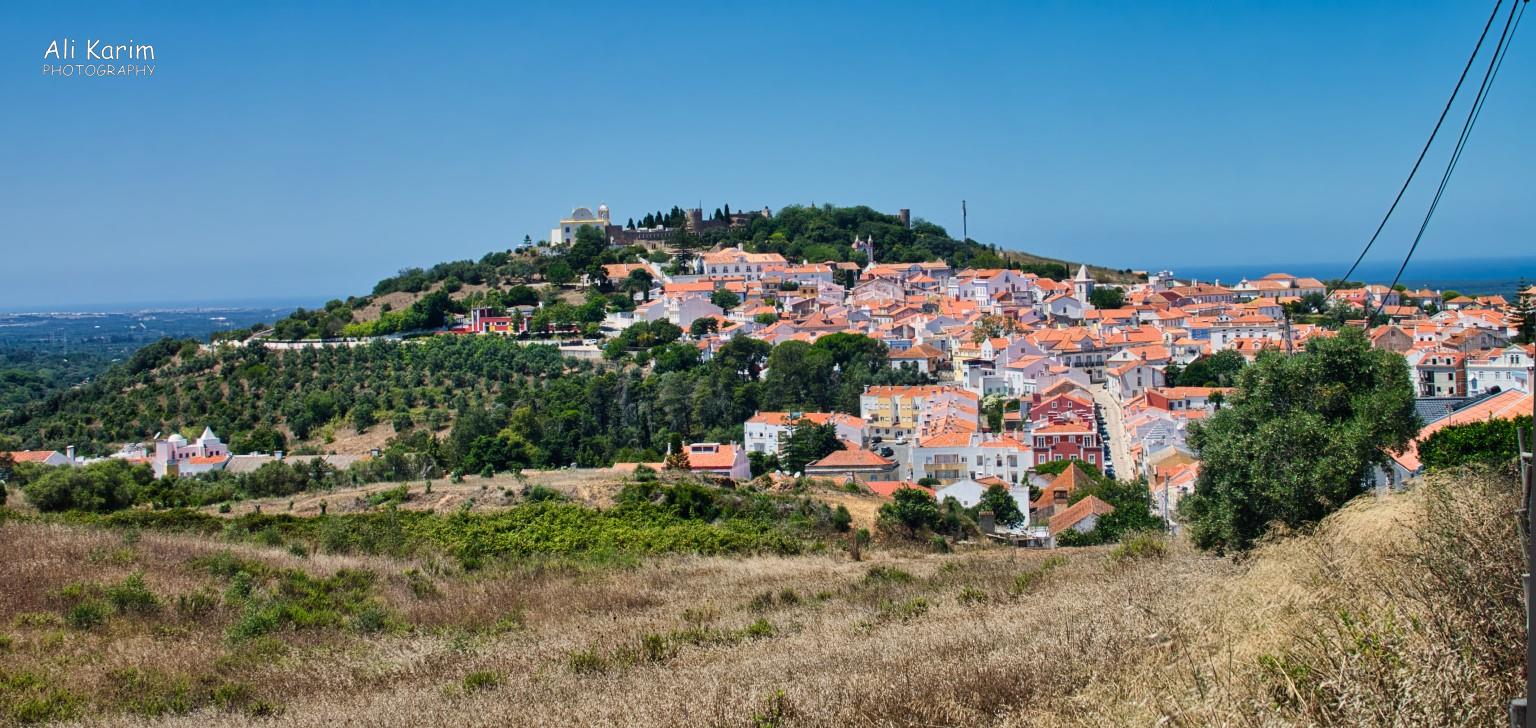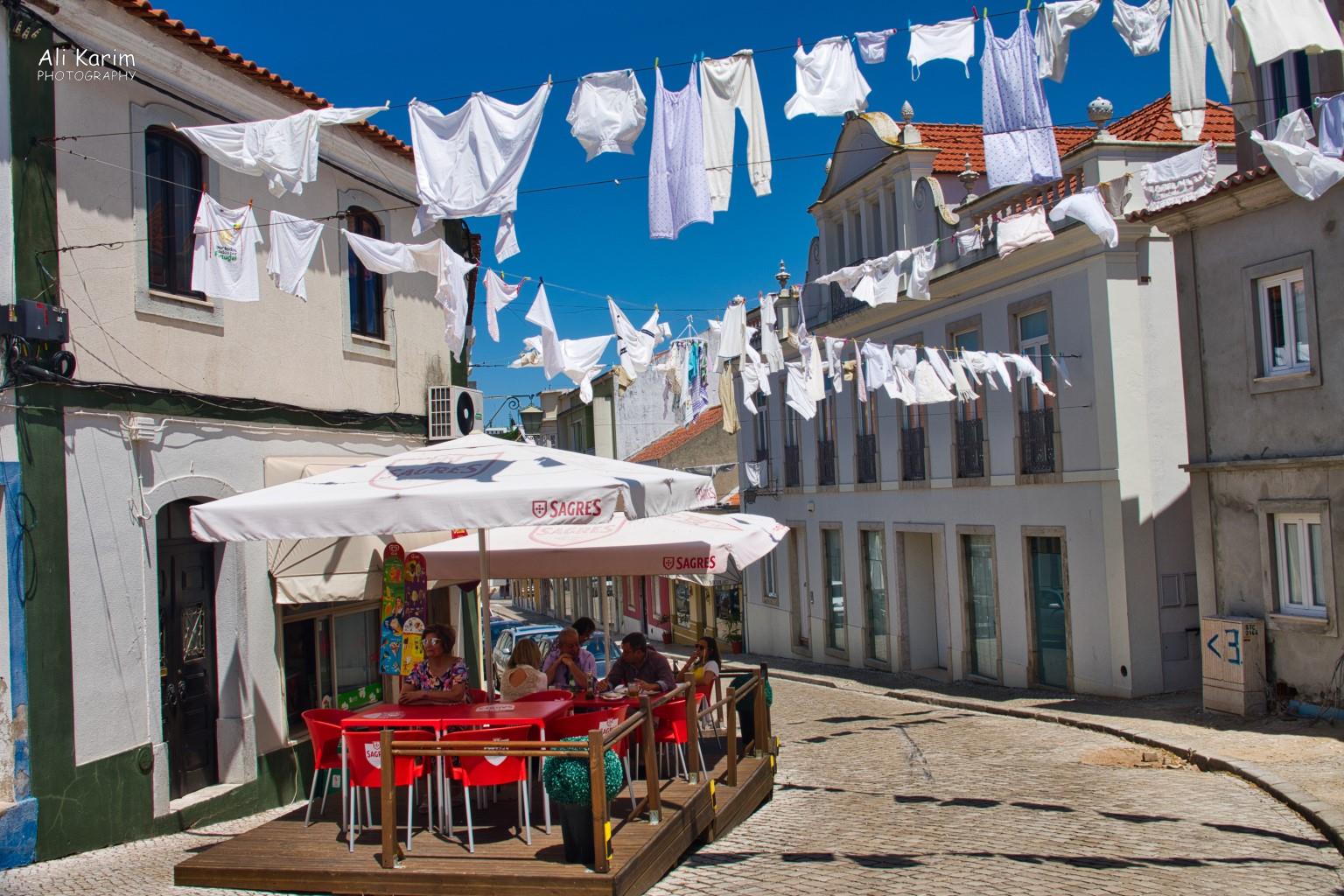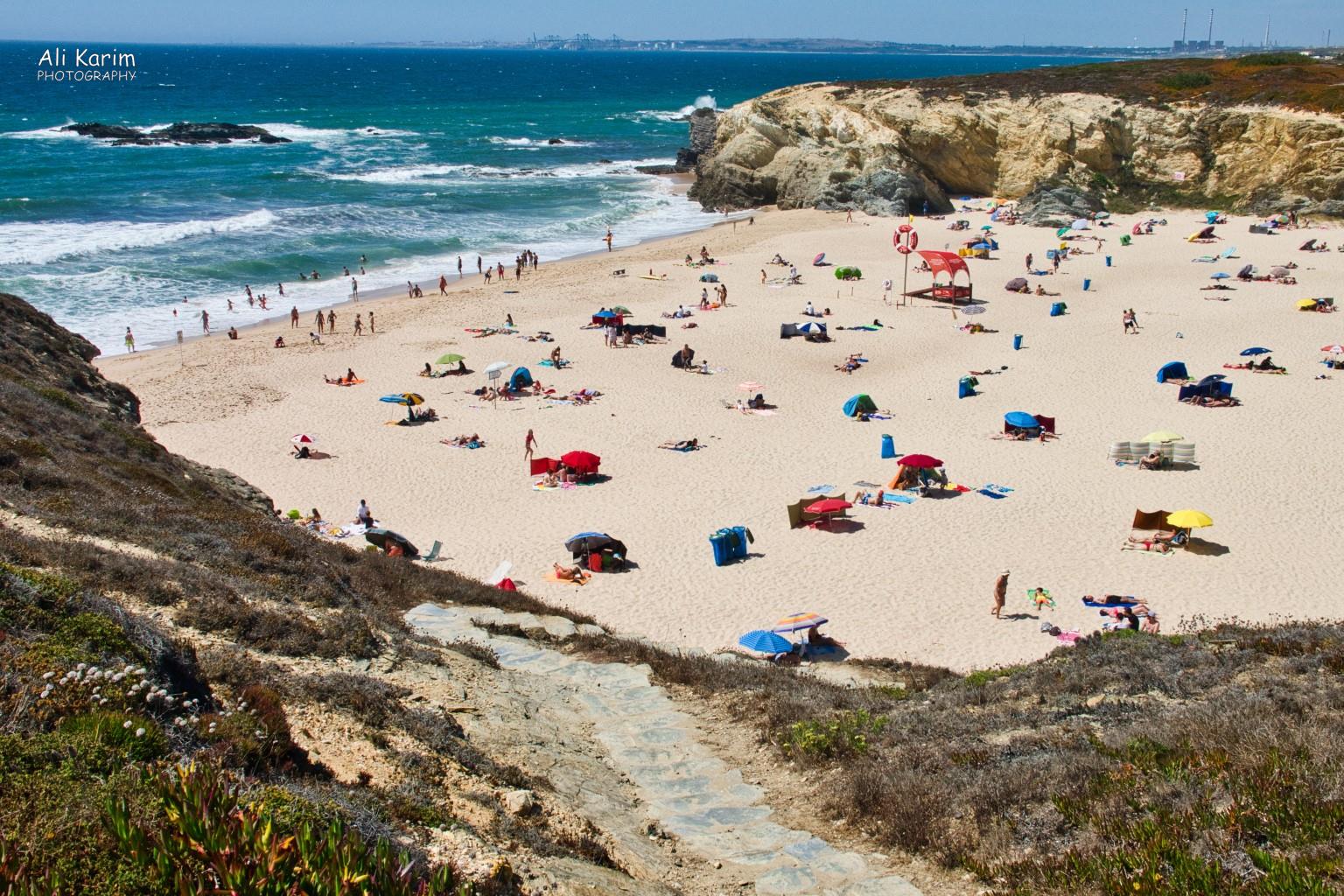 When we arrived in the Algarve region, we started looking for a good B&B to stay at. To our surprise, there were very few places with vacancy, and they were all charging a lot of money. It was then that it hit us, that this was full on tourist season here. So after more research, we decided to stay at the Marriott Pine Cliffs Resort, on points. So off we drove to this rather nice and fancy place in Albufeira and checked in. This is a nice resort on the beach.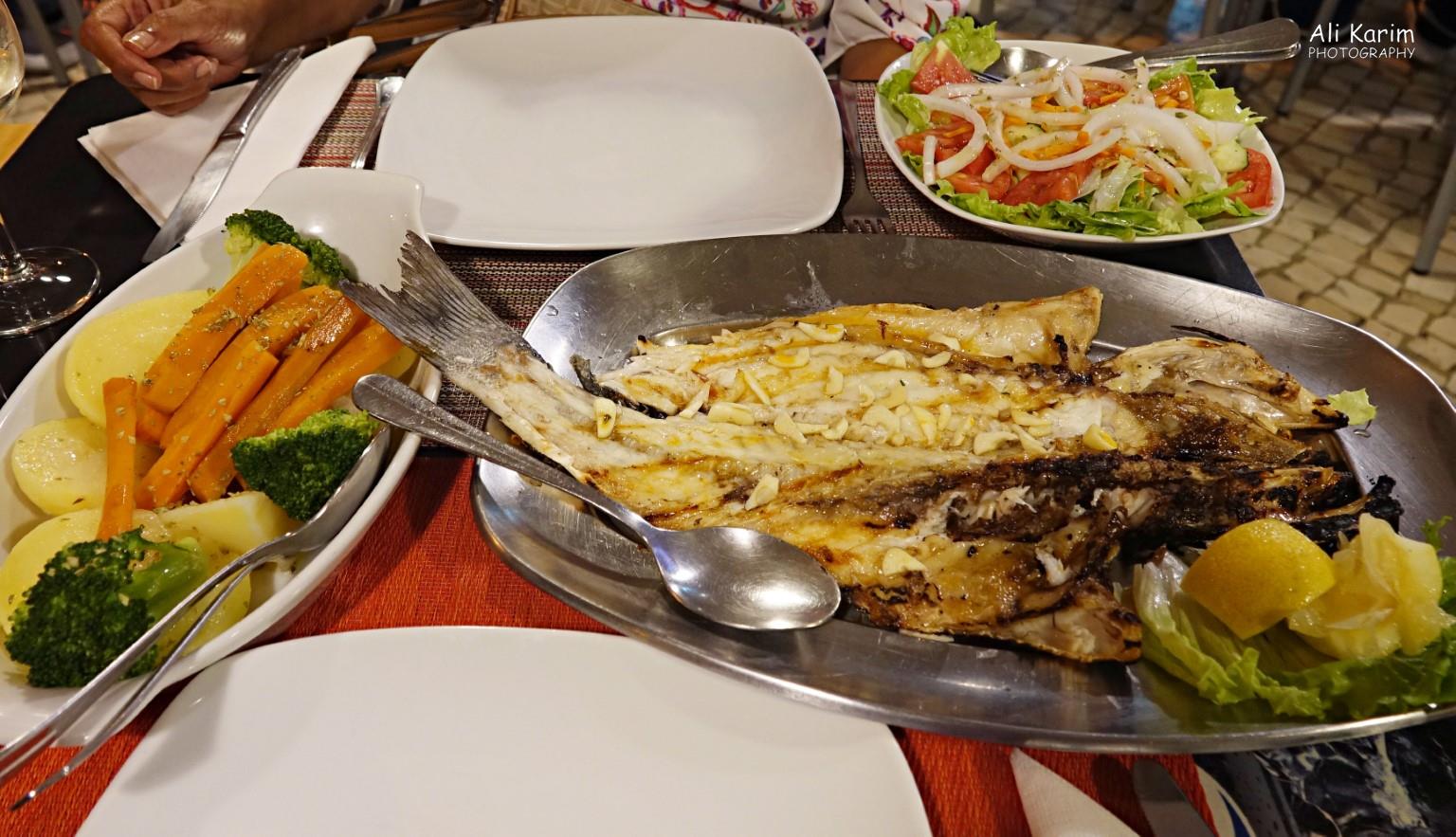 Next day, we started exploring the Algarve region, and drove off to check out Lagos. We parked at a busy touristy beach, and took a short boat ride to check out some remote places and the rocky coastline with sandy coves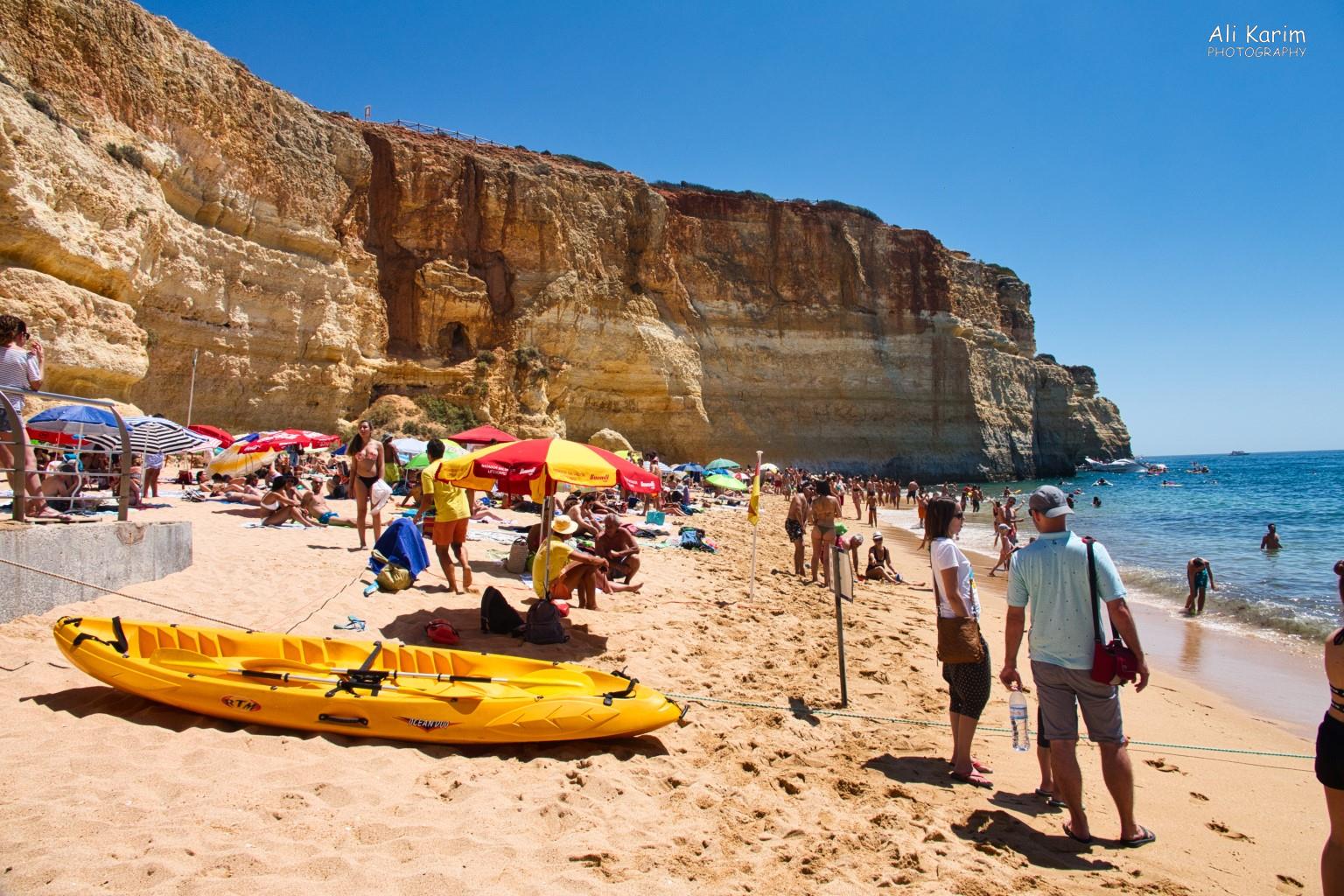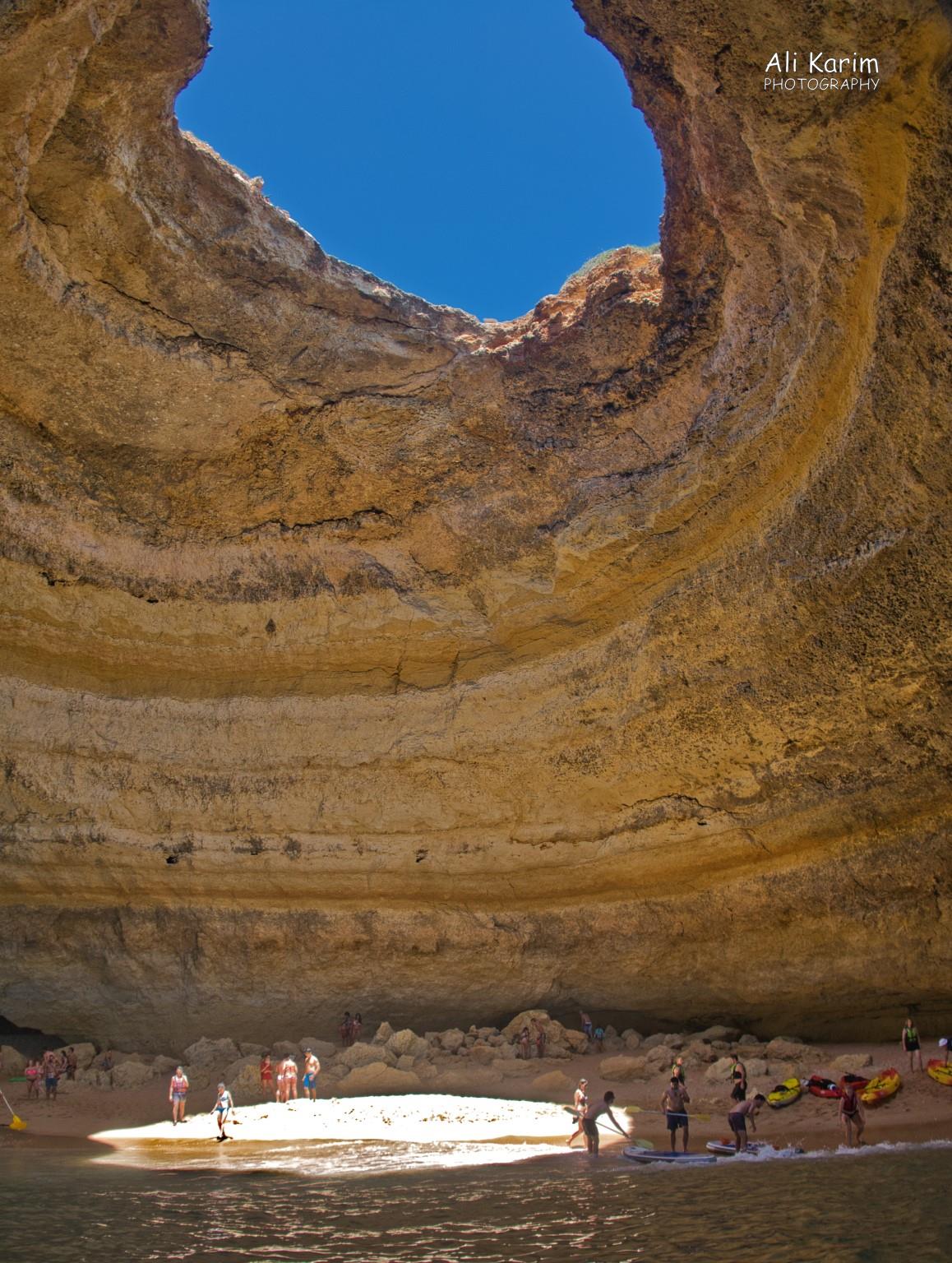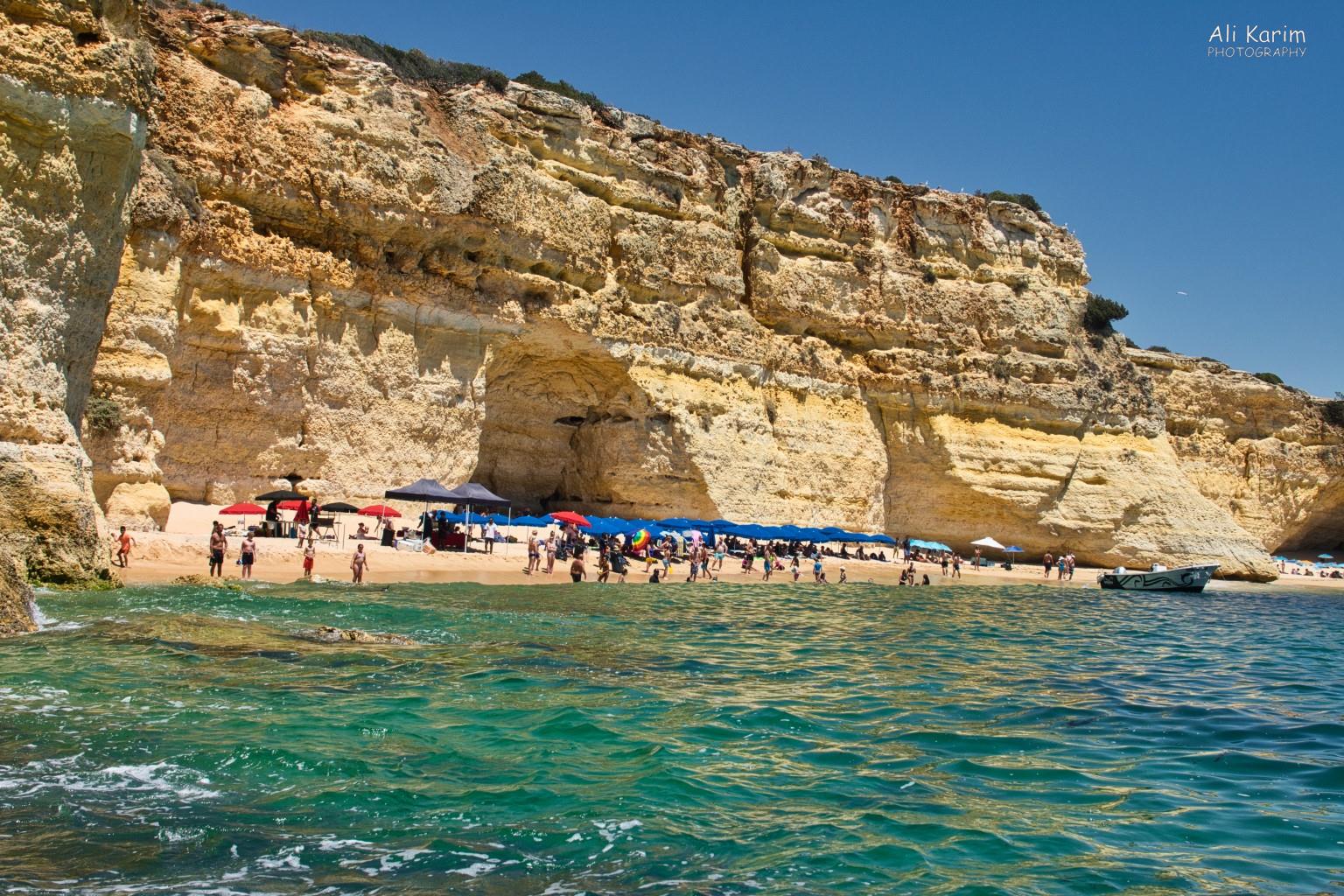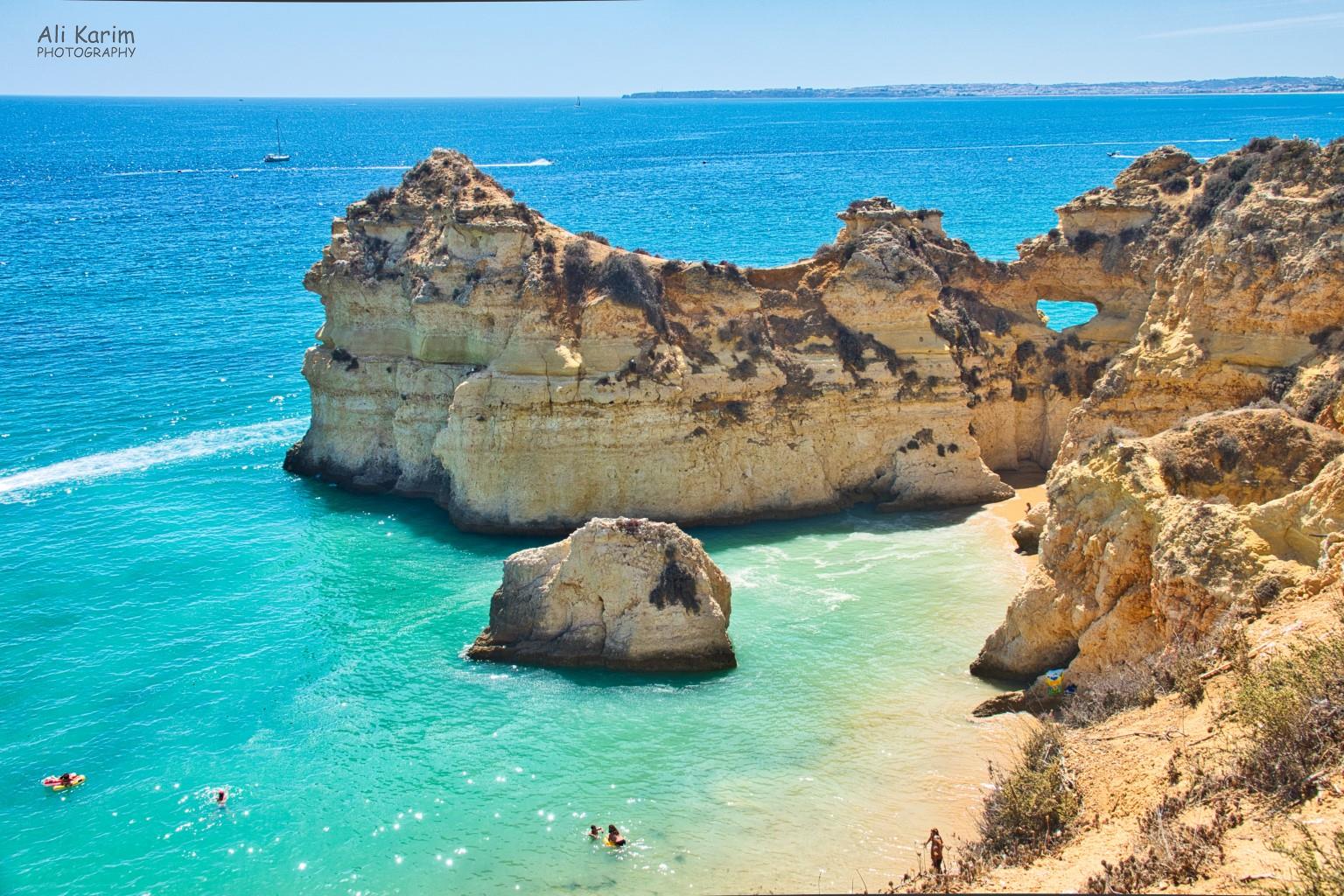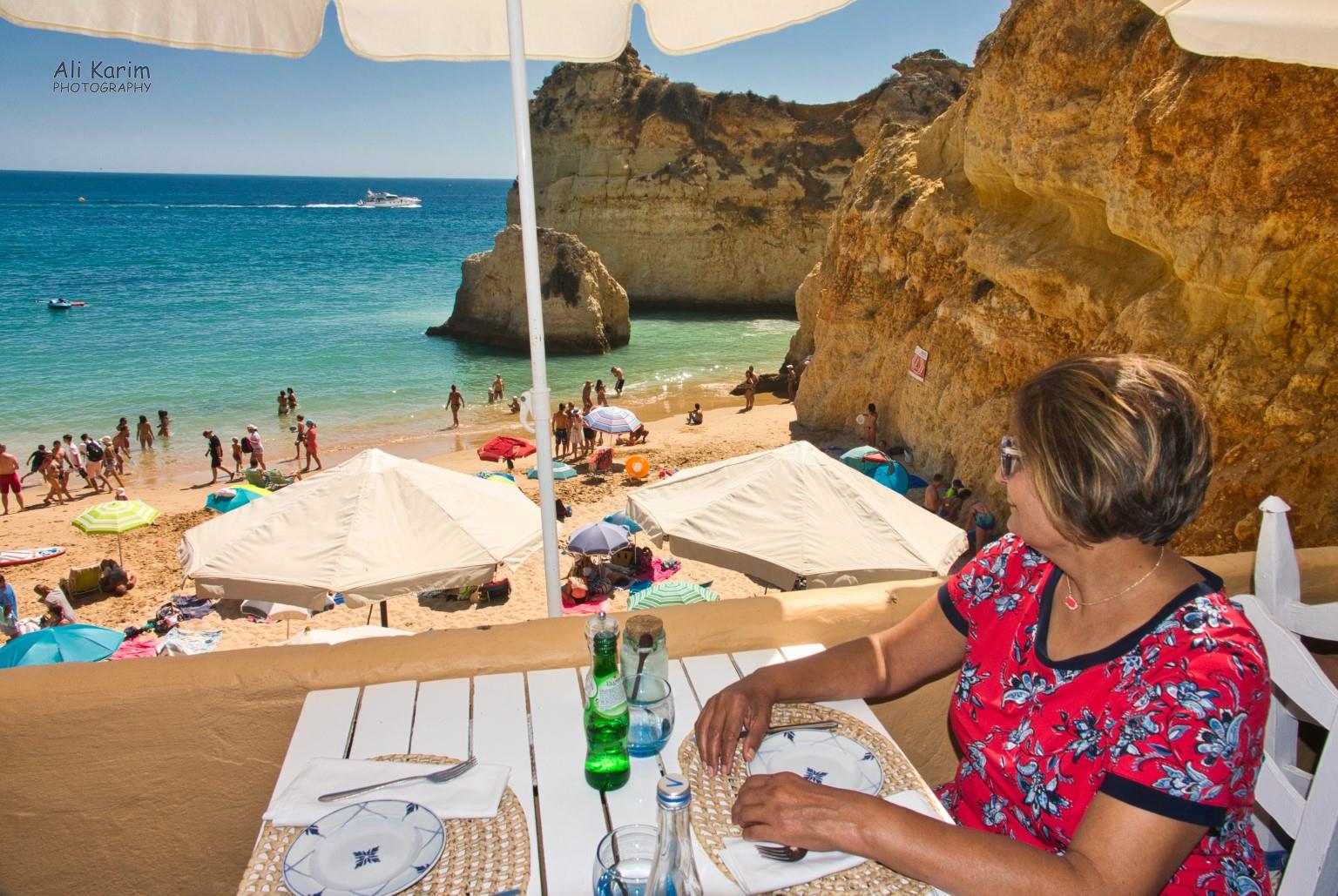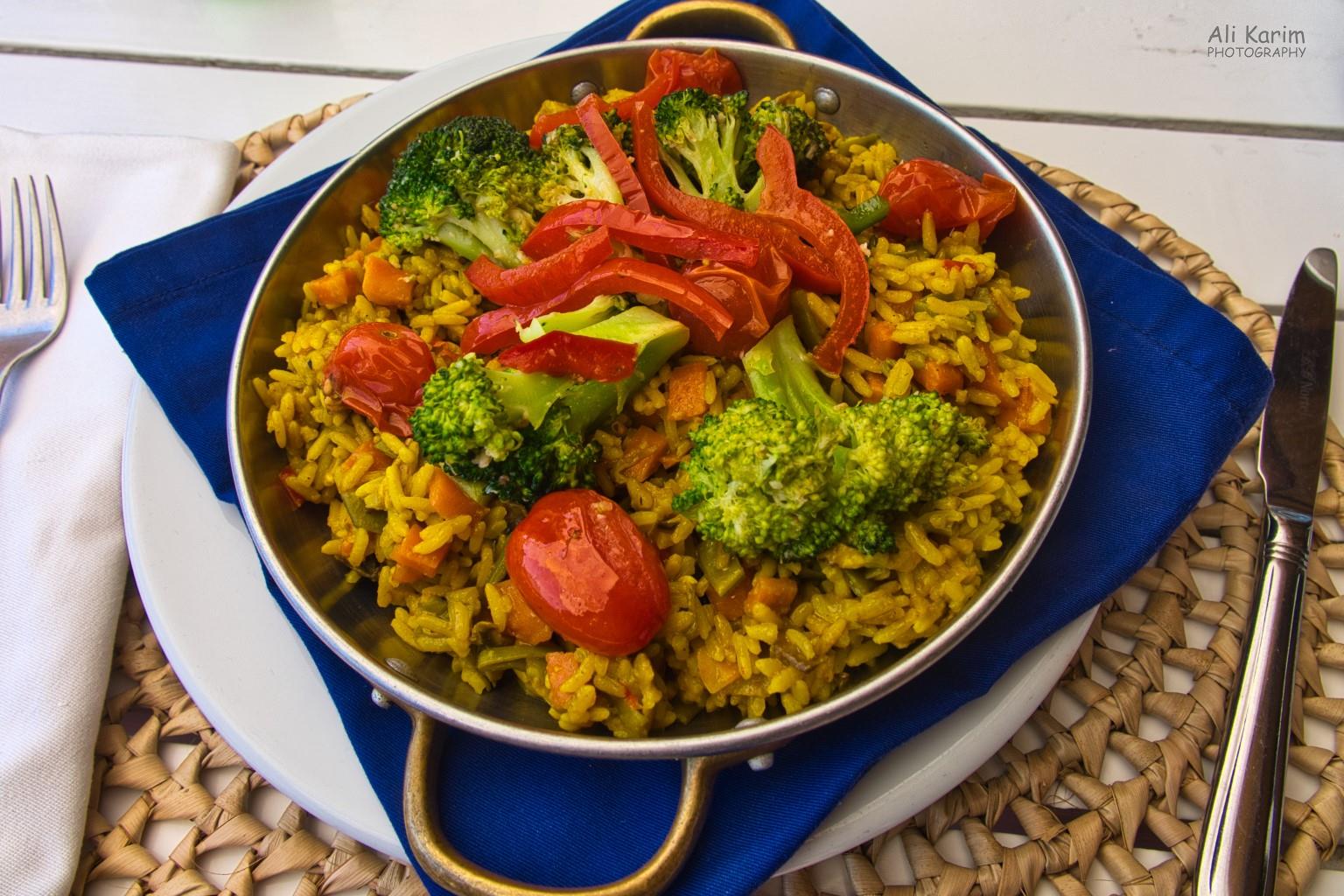 More interesting landscapes
Dont Miss
Dont miss the beautiful landscapes around the area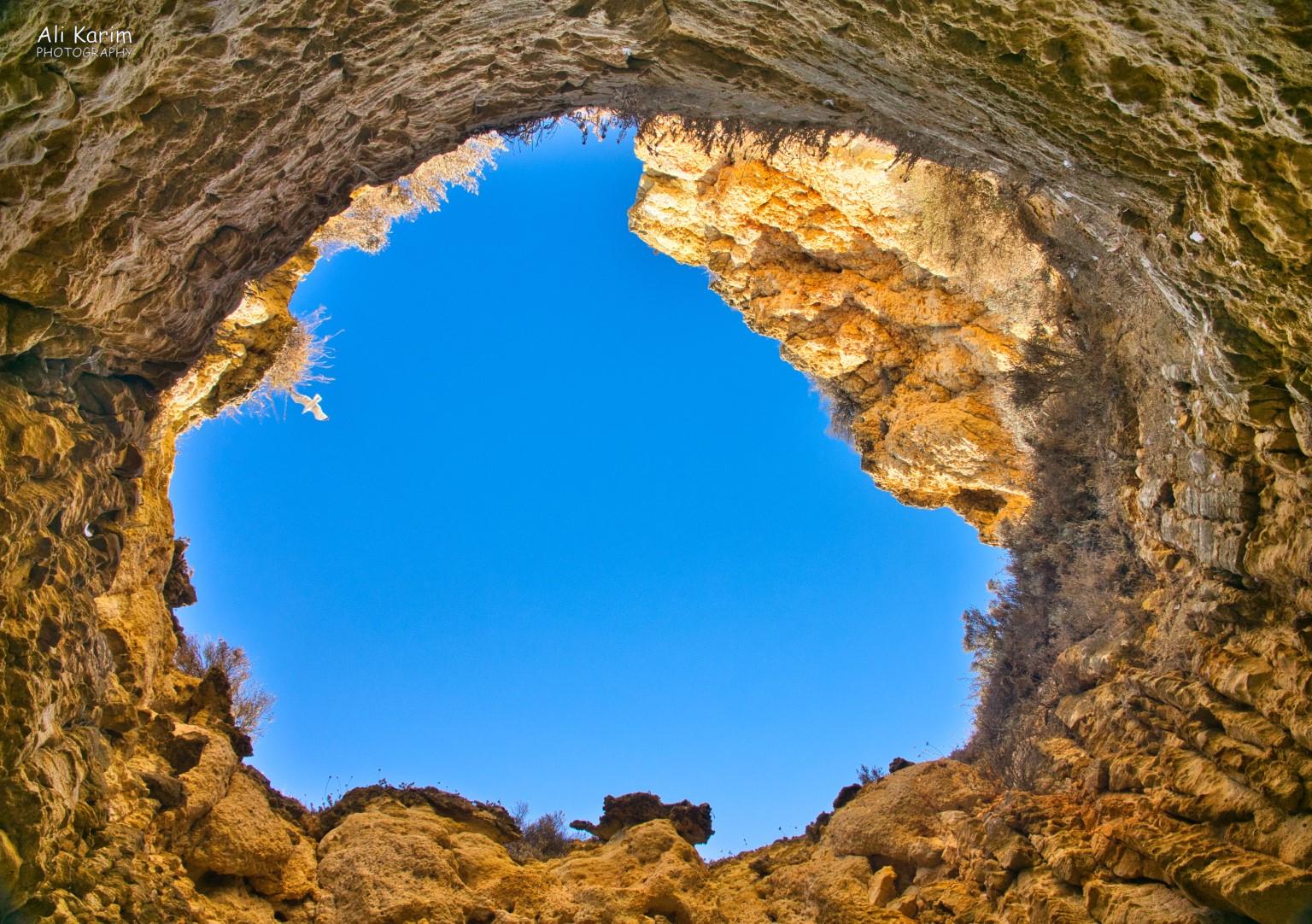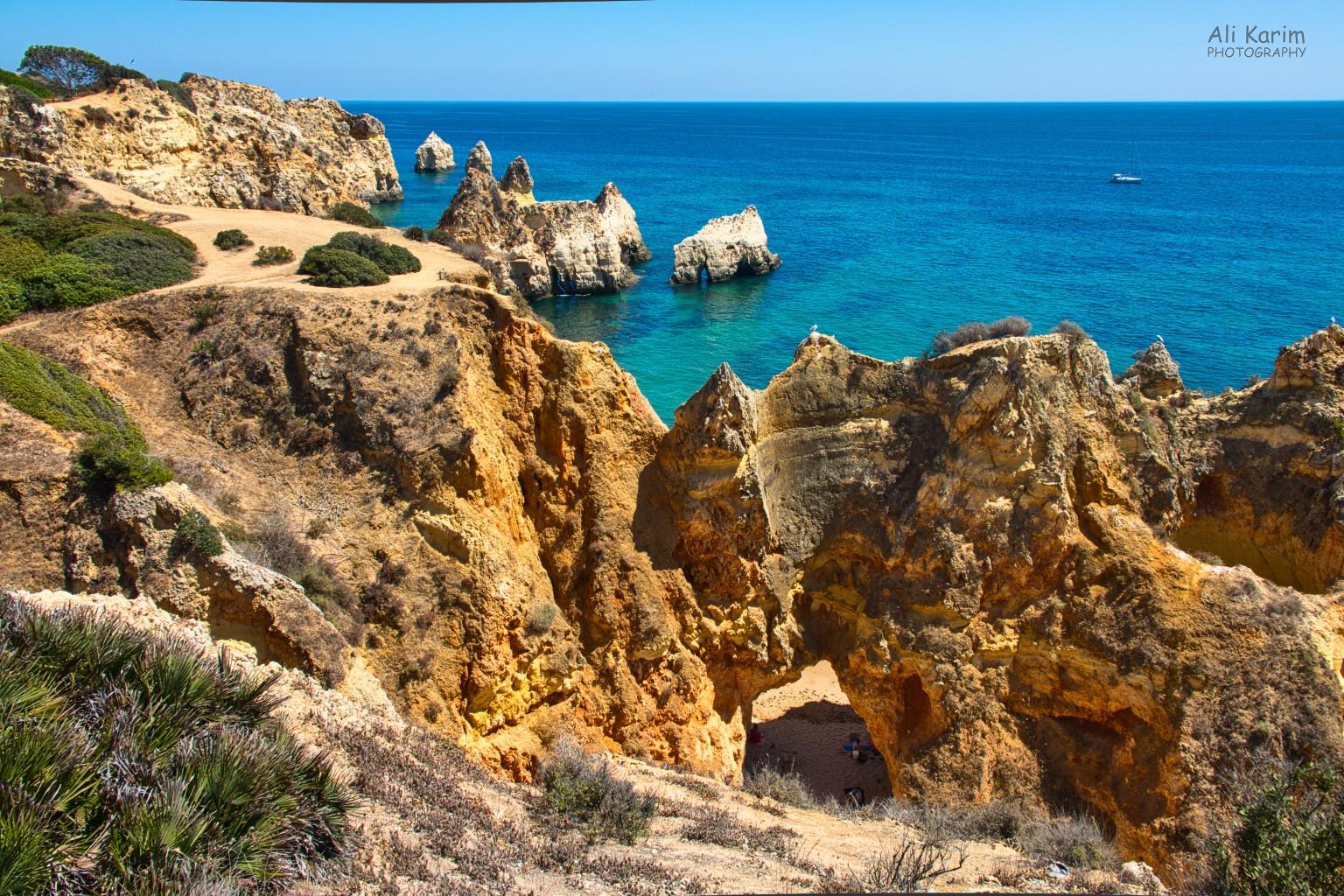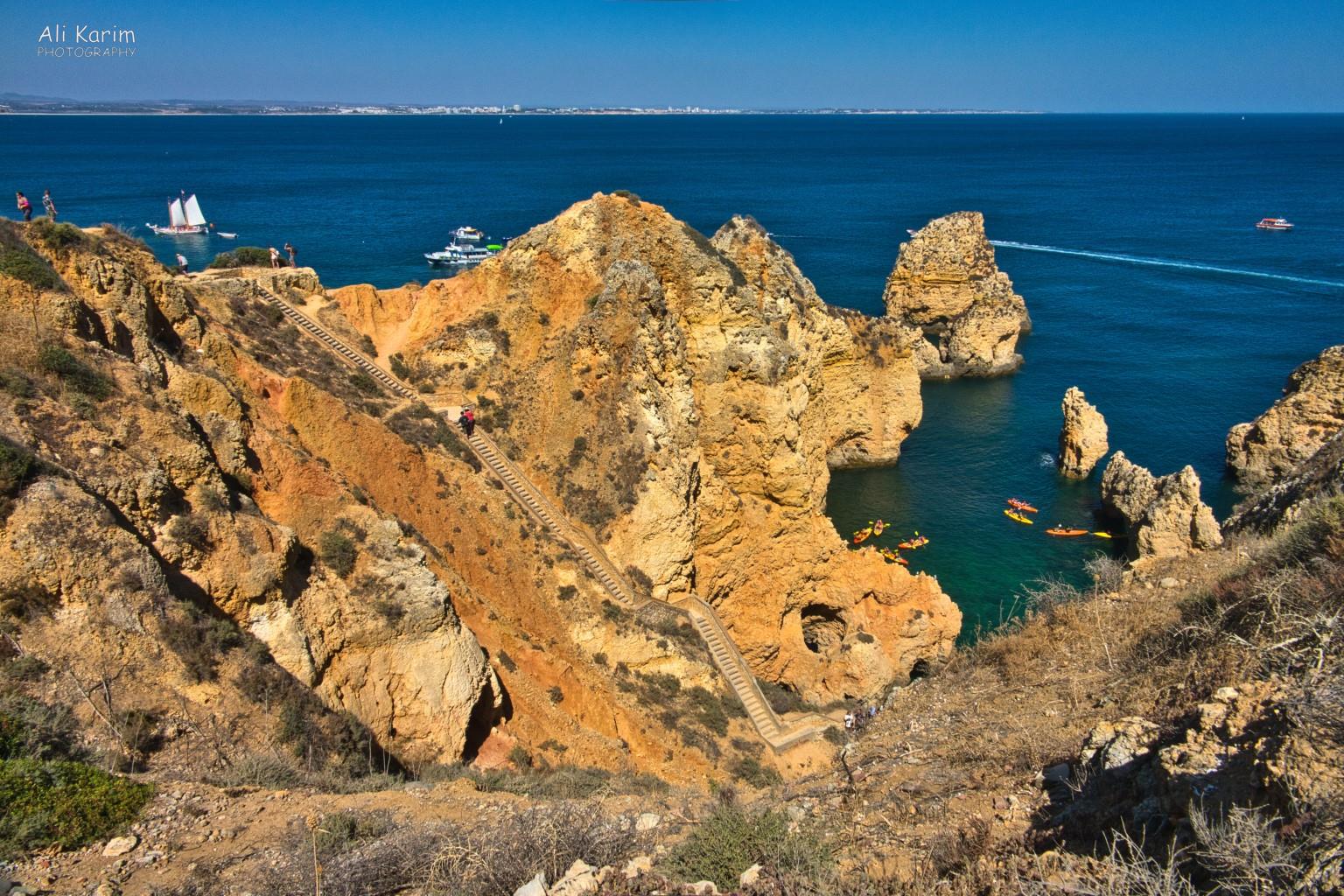 Street entertainment in Lagos

Drove back to the hotel for sundowner on the beach at the Resort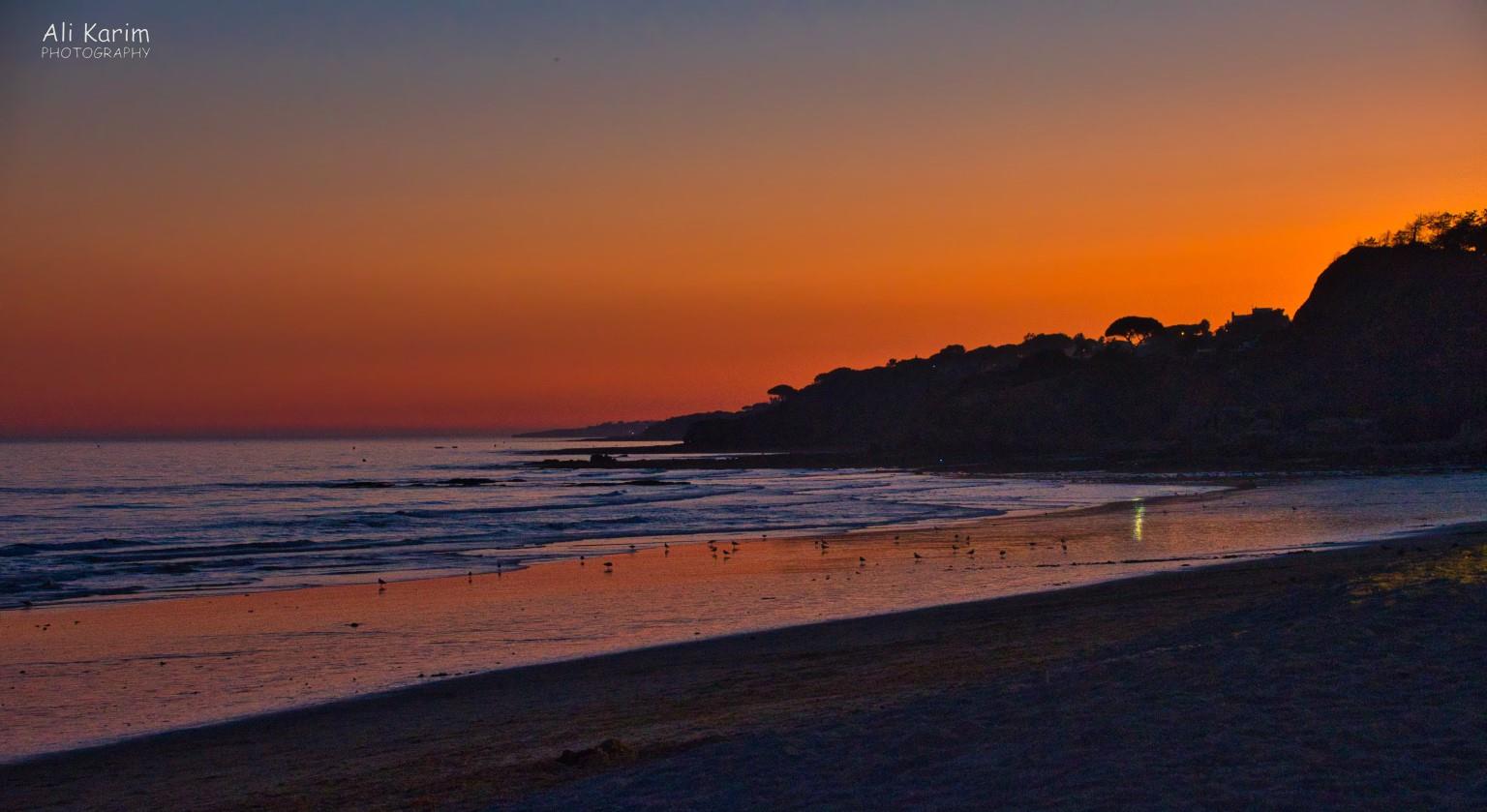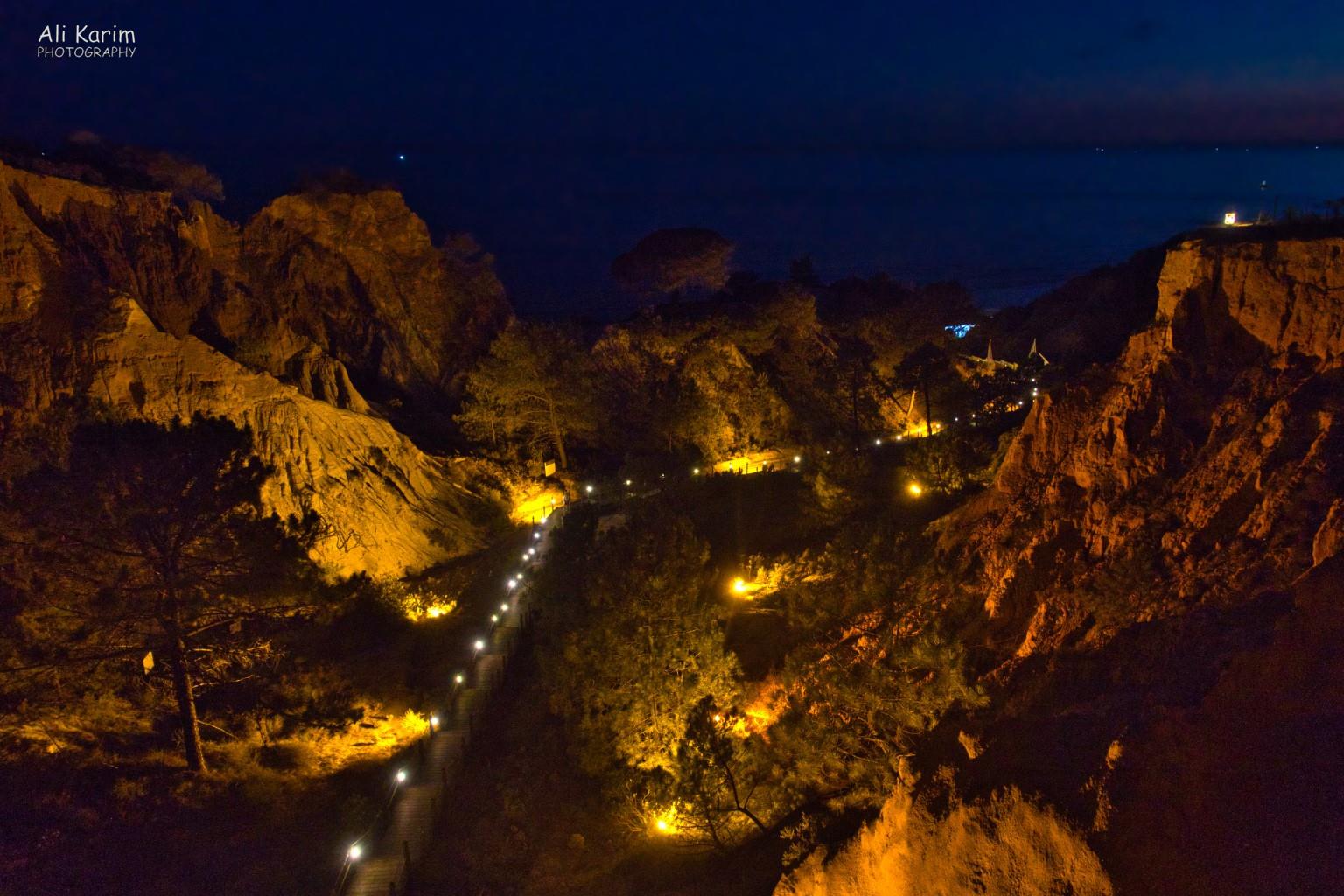 We spent the next few days checking out various towns along the southern coastline in Algarve, including Luz, Lagos, Portimao, Guia, Albufera, Quarteira, Loule, Faro & beaches in-between. Below are some scenes from these places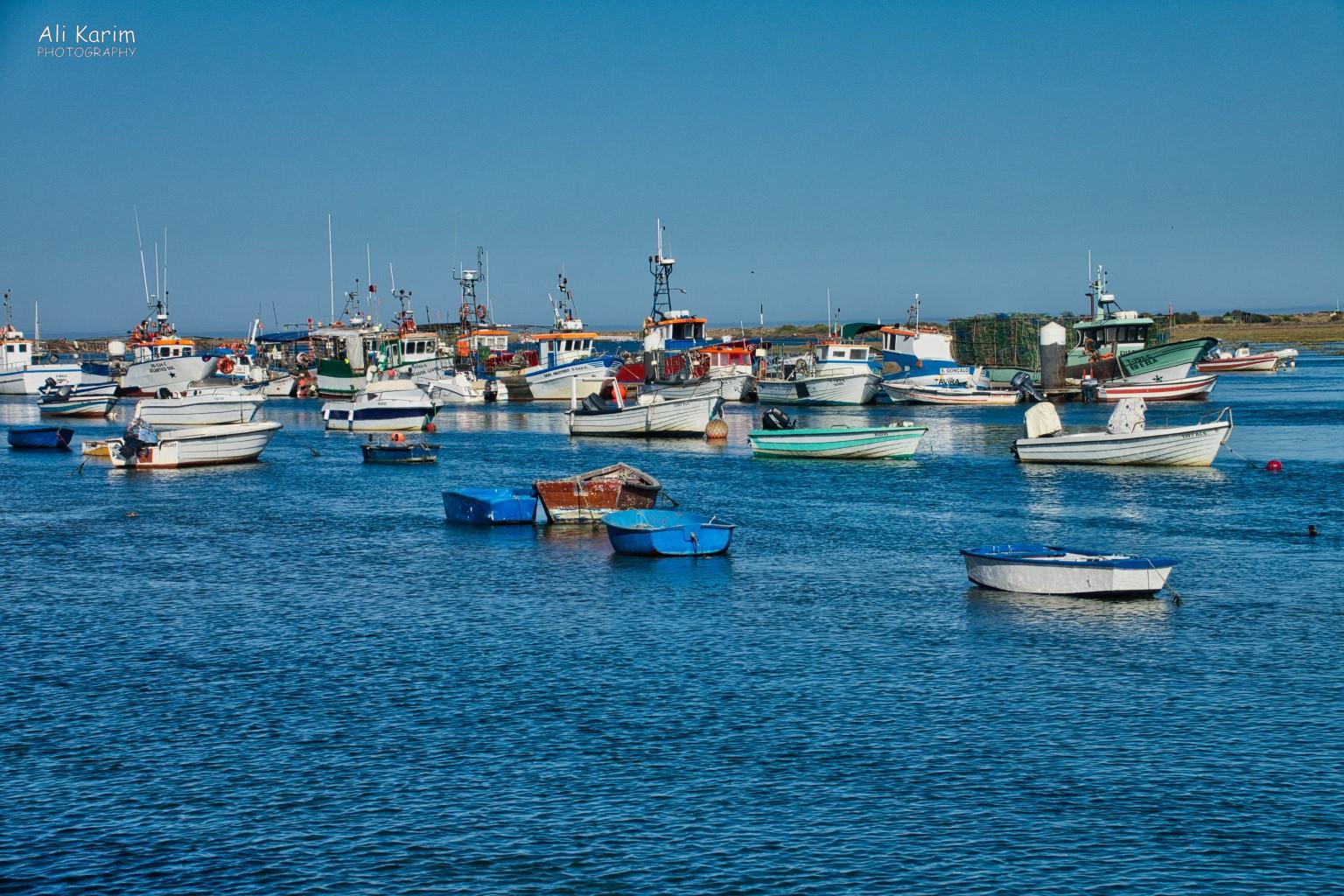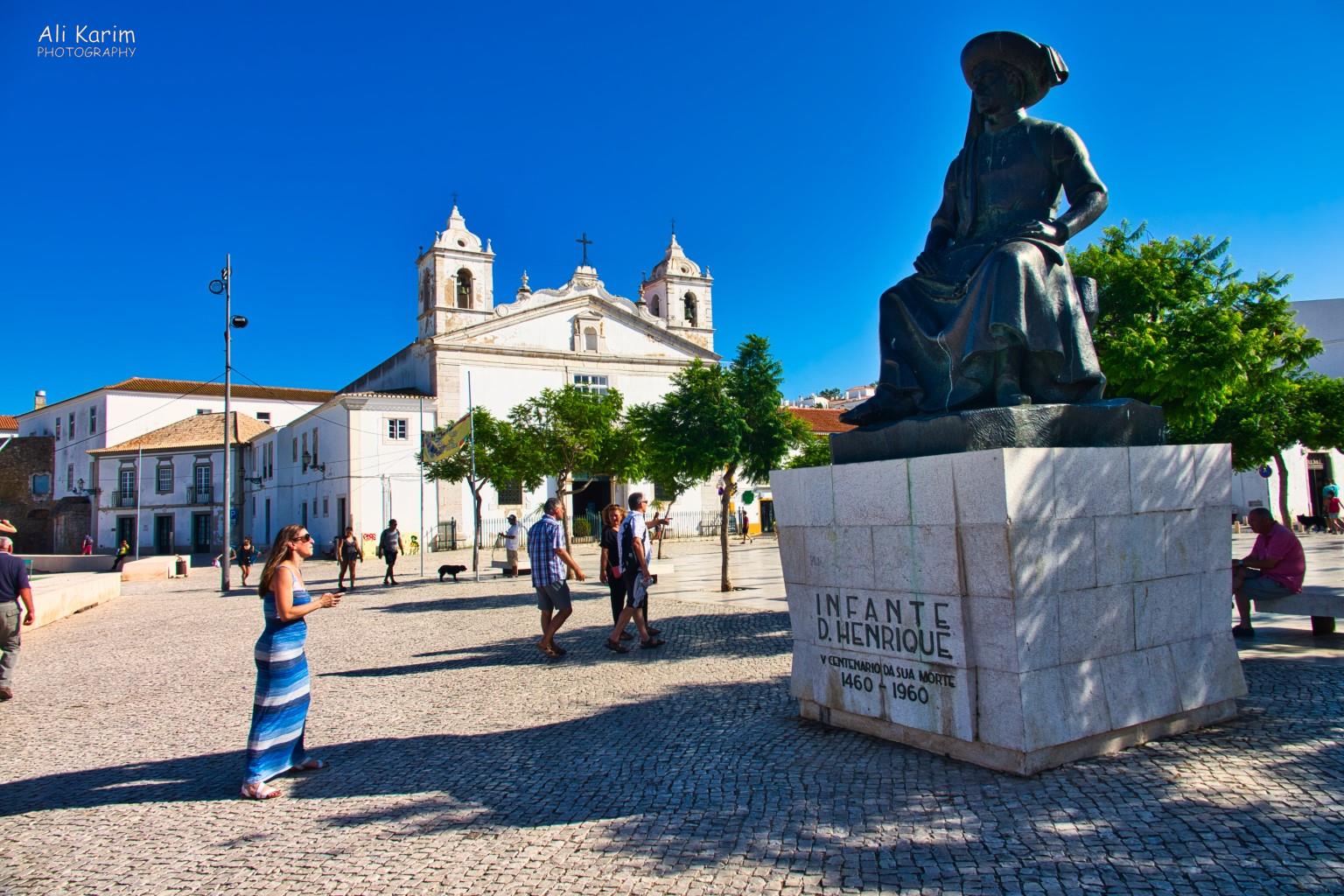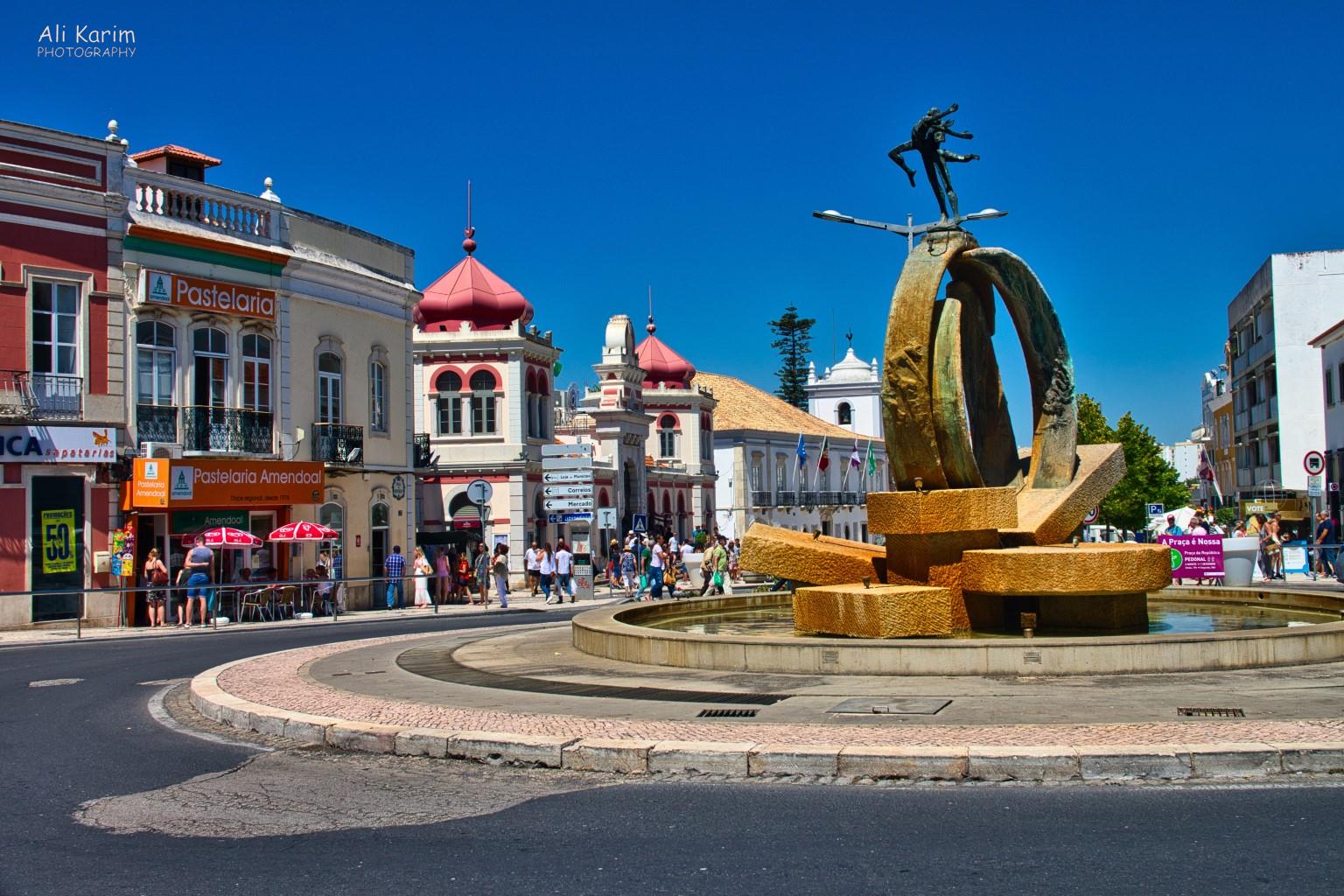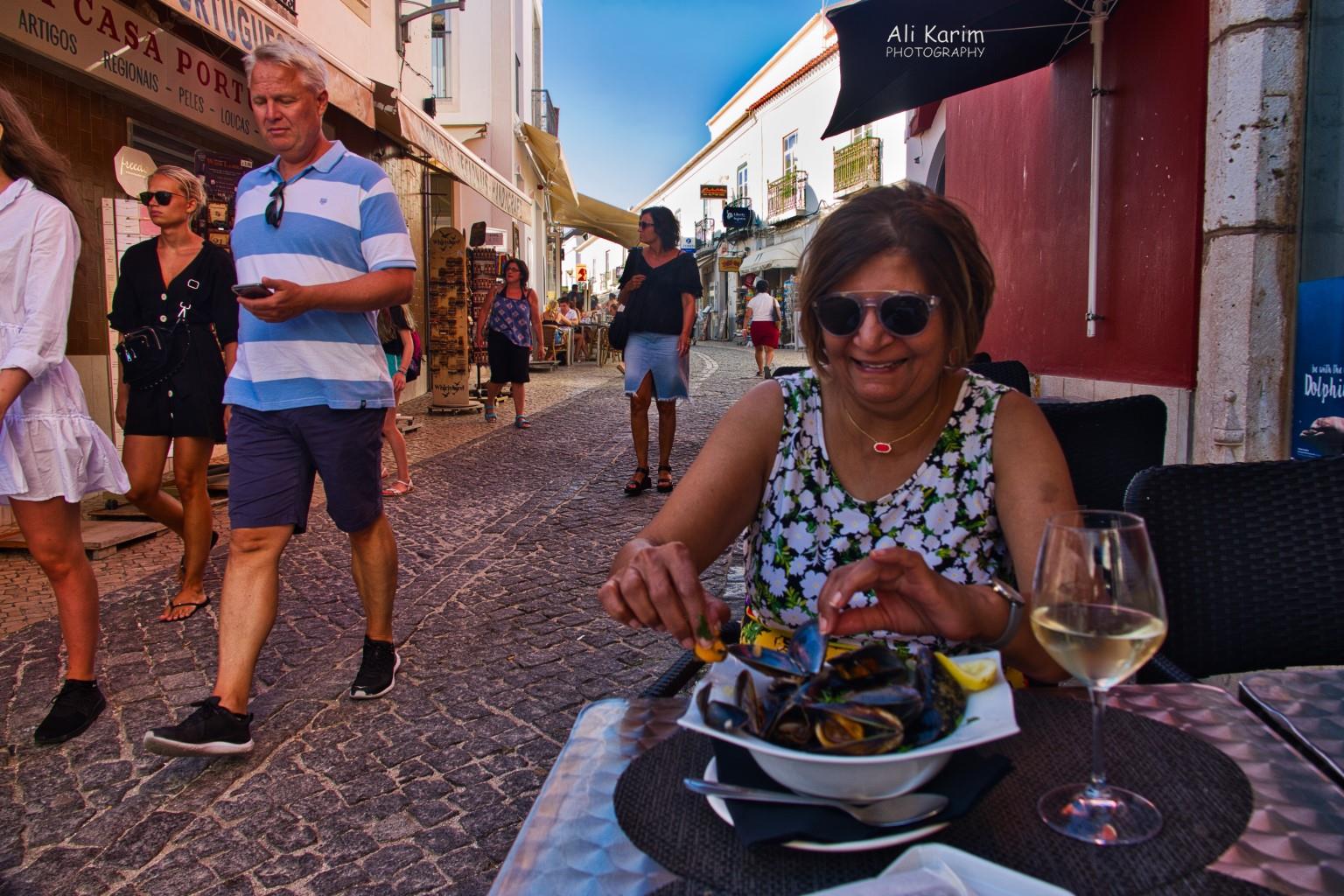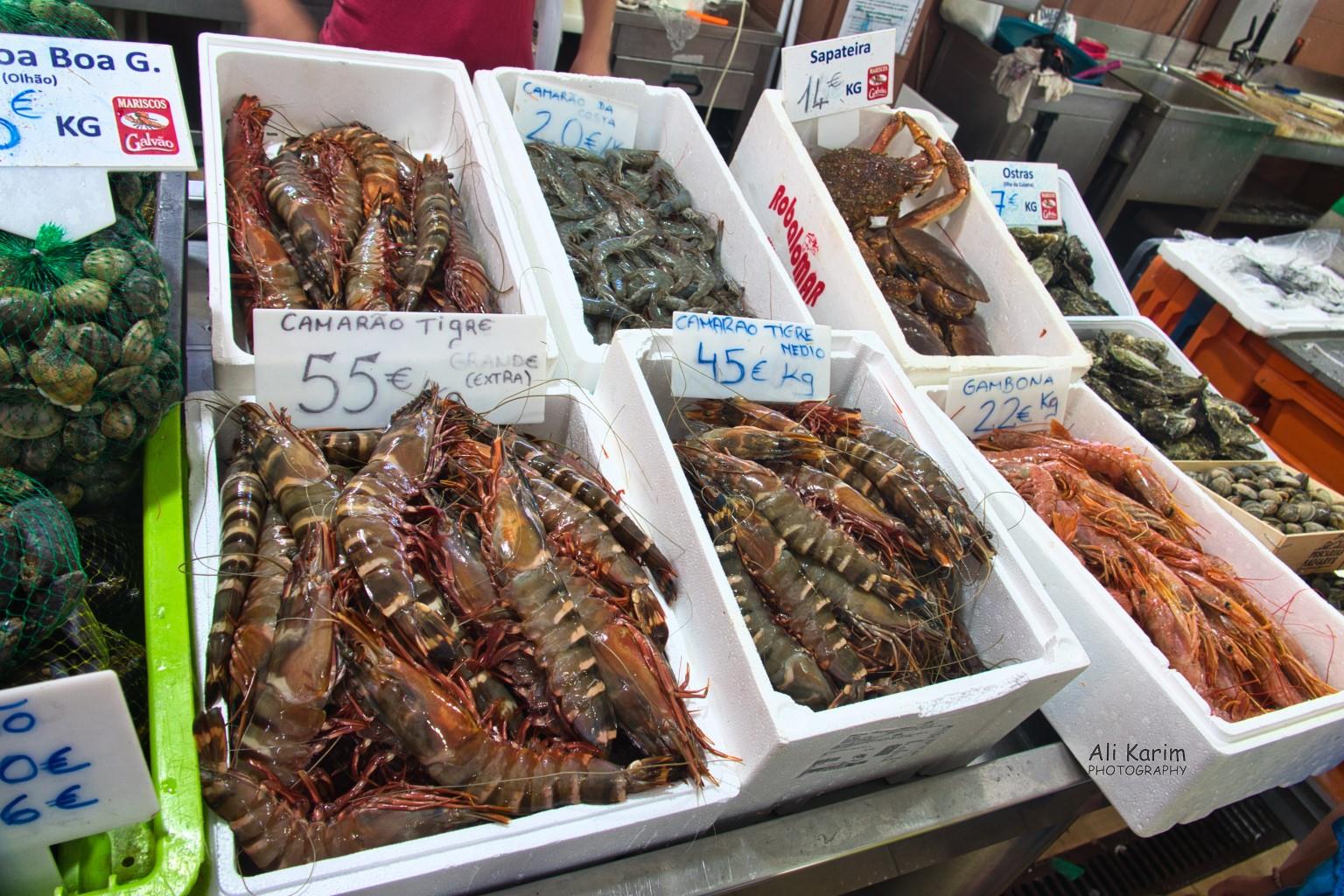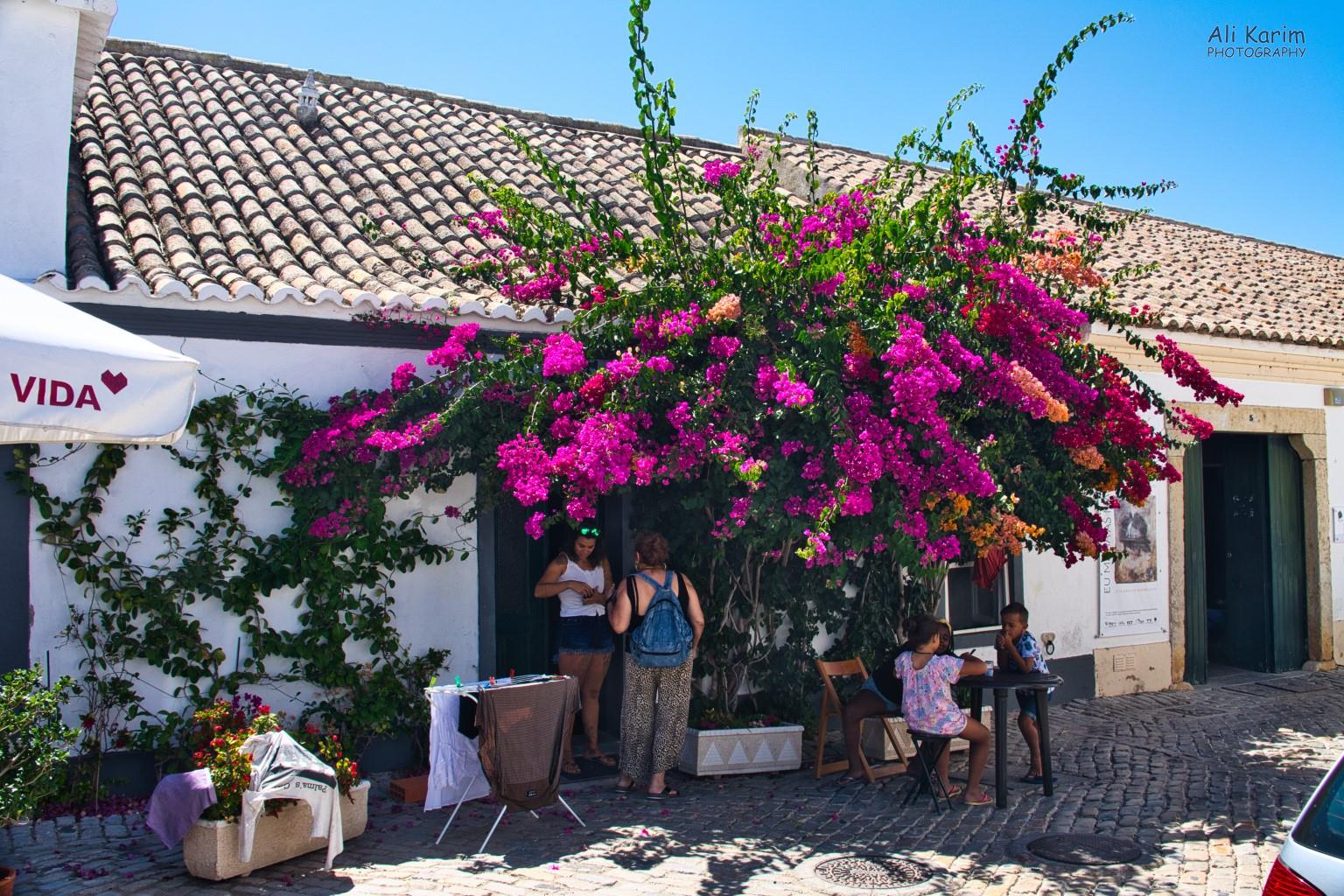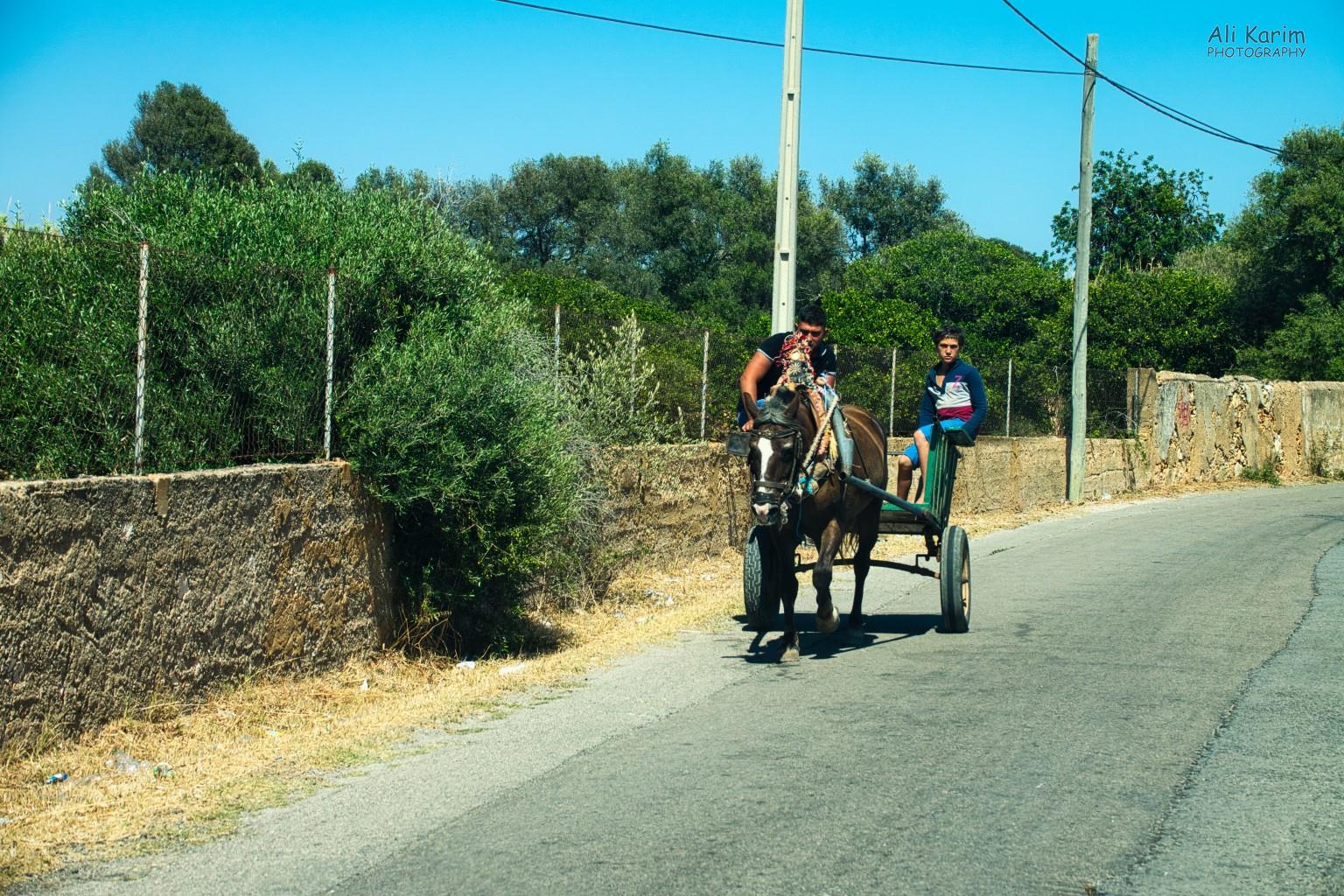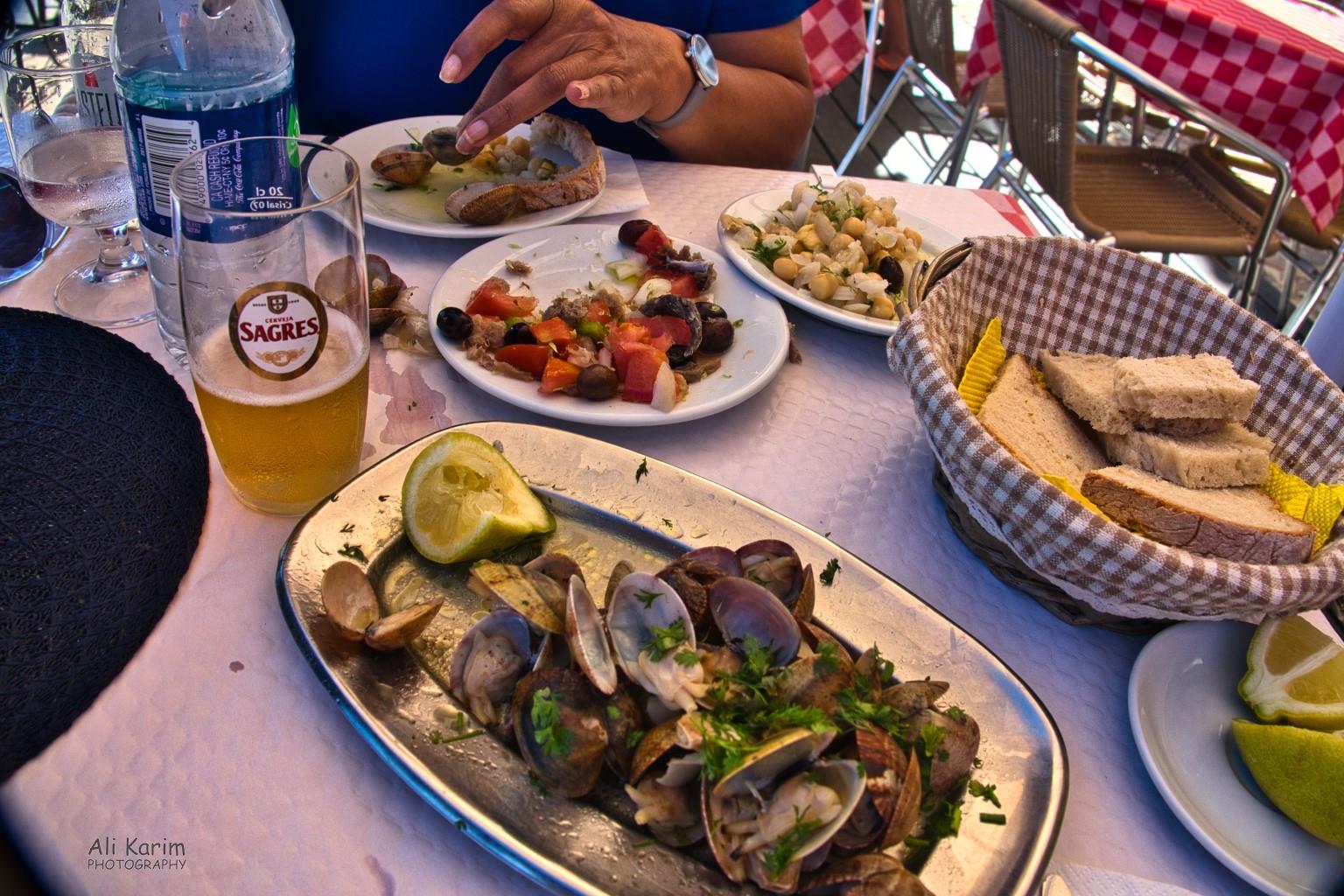 In Faro, we came across a Festival (Festa da Rio Formosa; a celebration of seafood), with lots of eating, drinking and music. Some scenes below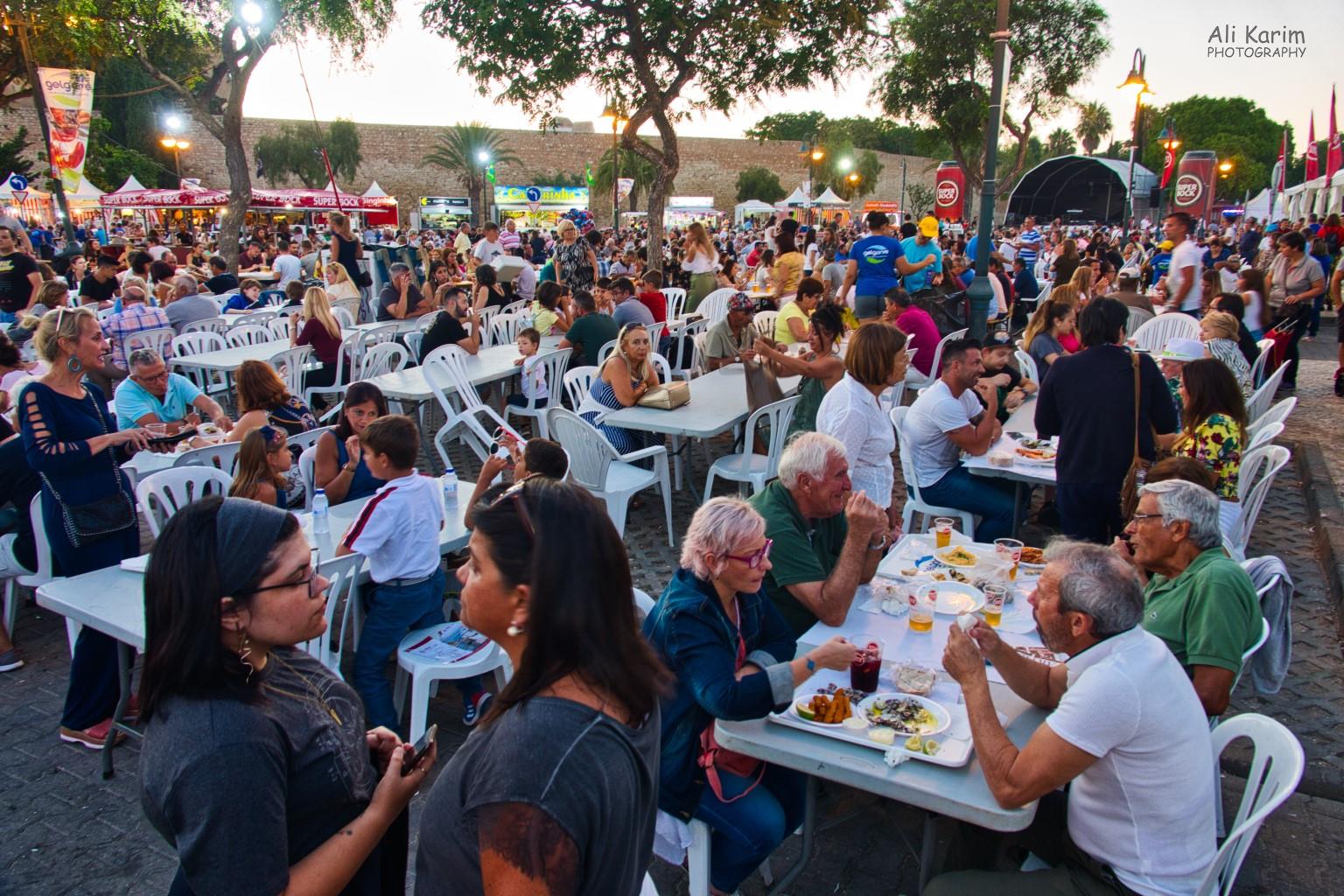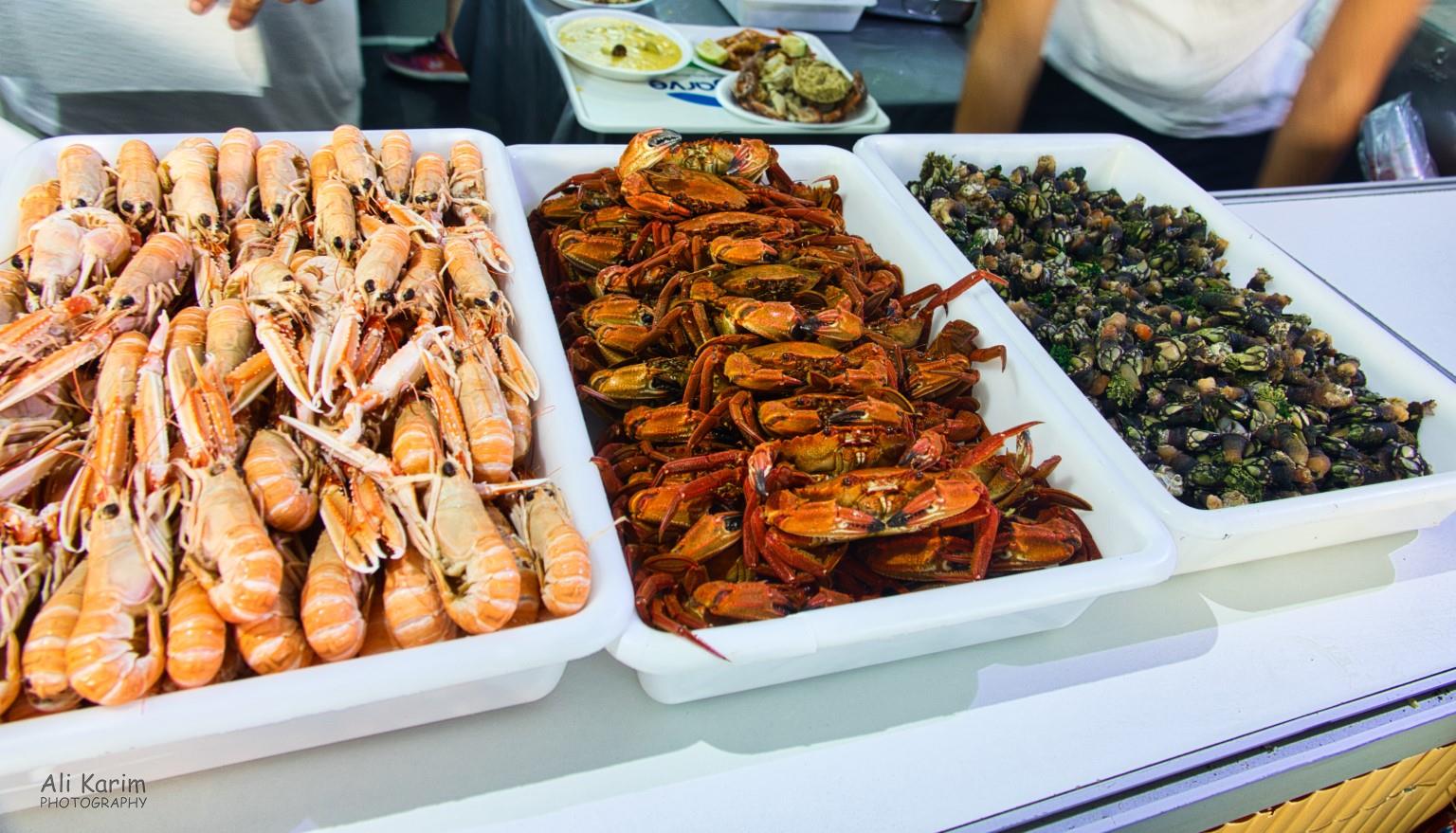 Everyone enjoying the concert & the seafood

Different entertainment in the old town of Faro

An interesting trip. Food (esp seafood) and service were excellent everywhere. However, this area is quite touristy and so be prepared for that. I normally don't like to frequent touristy places, but Dilshad wanted to go back and visit the Algarve since neither of us could remember much from our last visit here 30+ years ago.
This entry was posted in
Algarve
,
Europe
,
Portugal