Silk Road 15: Osh, Kyrgyzstan; Sept 2019
We took the Air Manas flight from Bishkek to Osh; on a packed 737 (not the Max fortunately). The flight went over flat farmed lands, followed by the Ala Too mountains, and then back over flat farmlands. Some images from the flight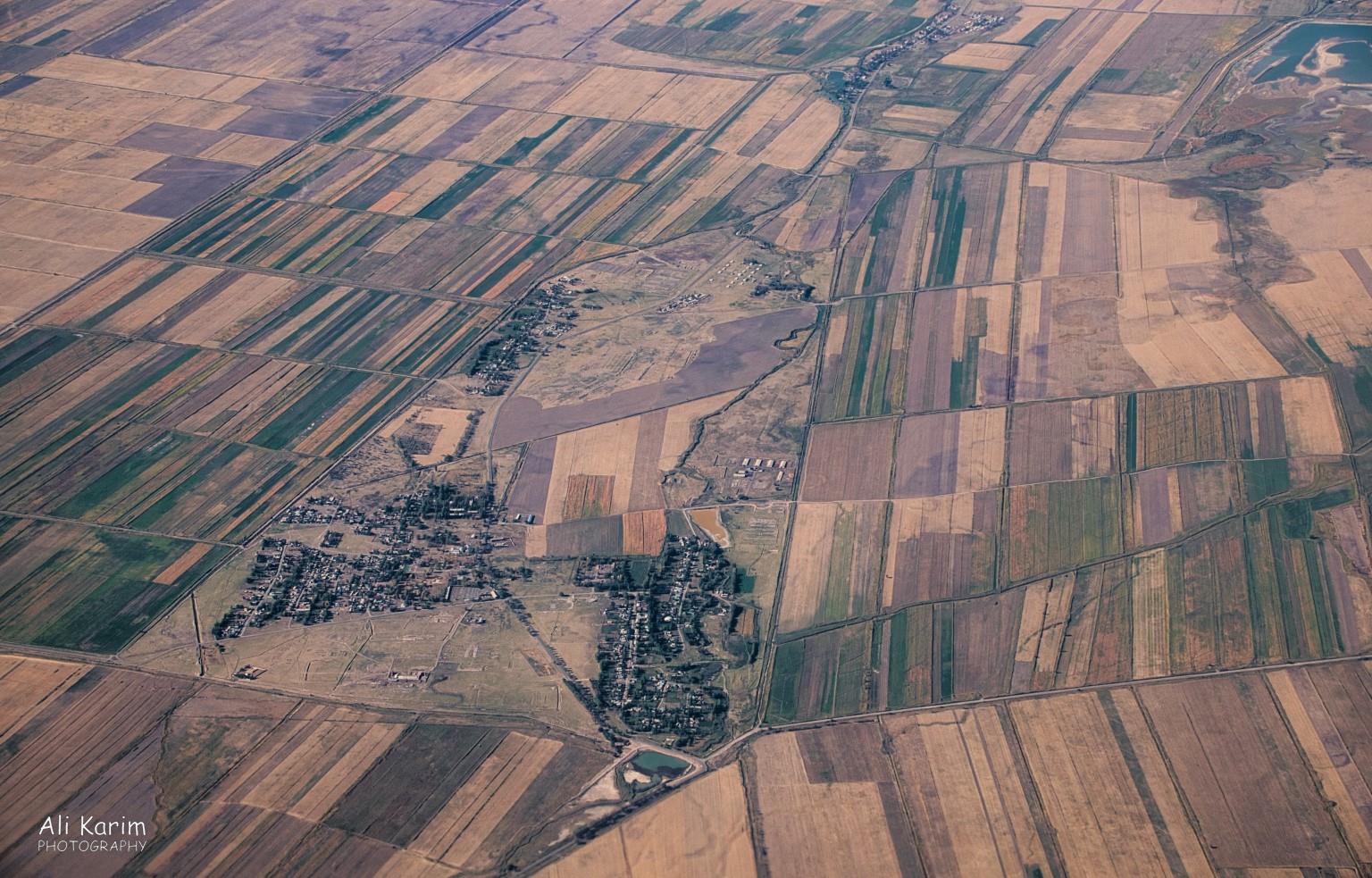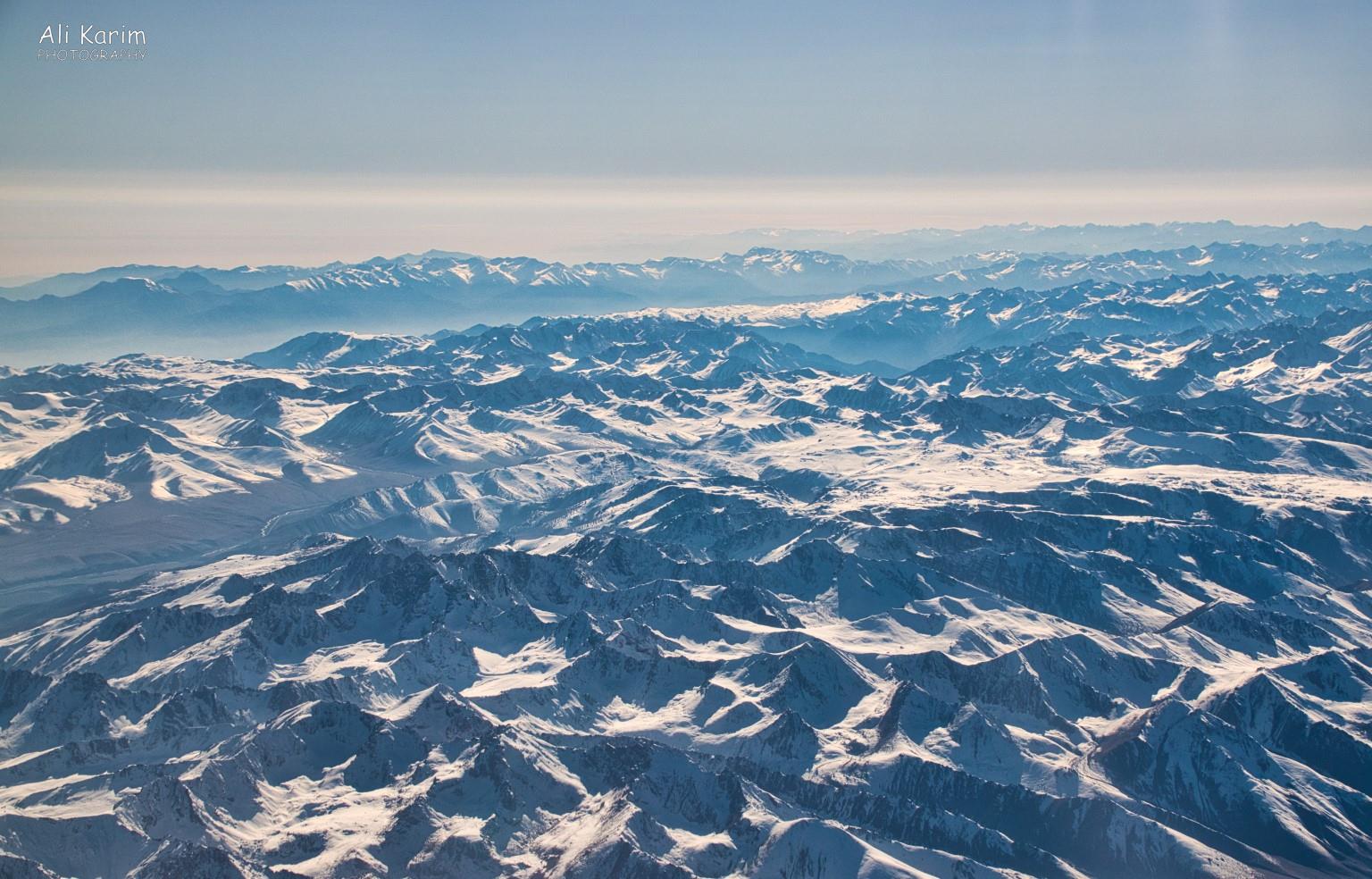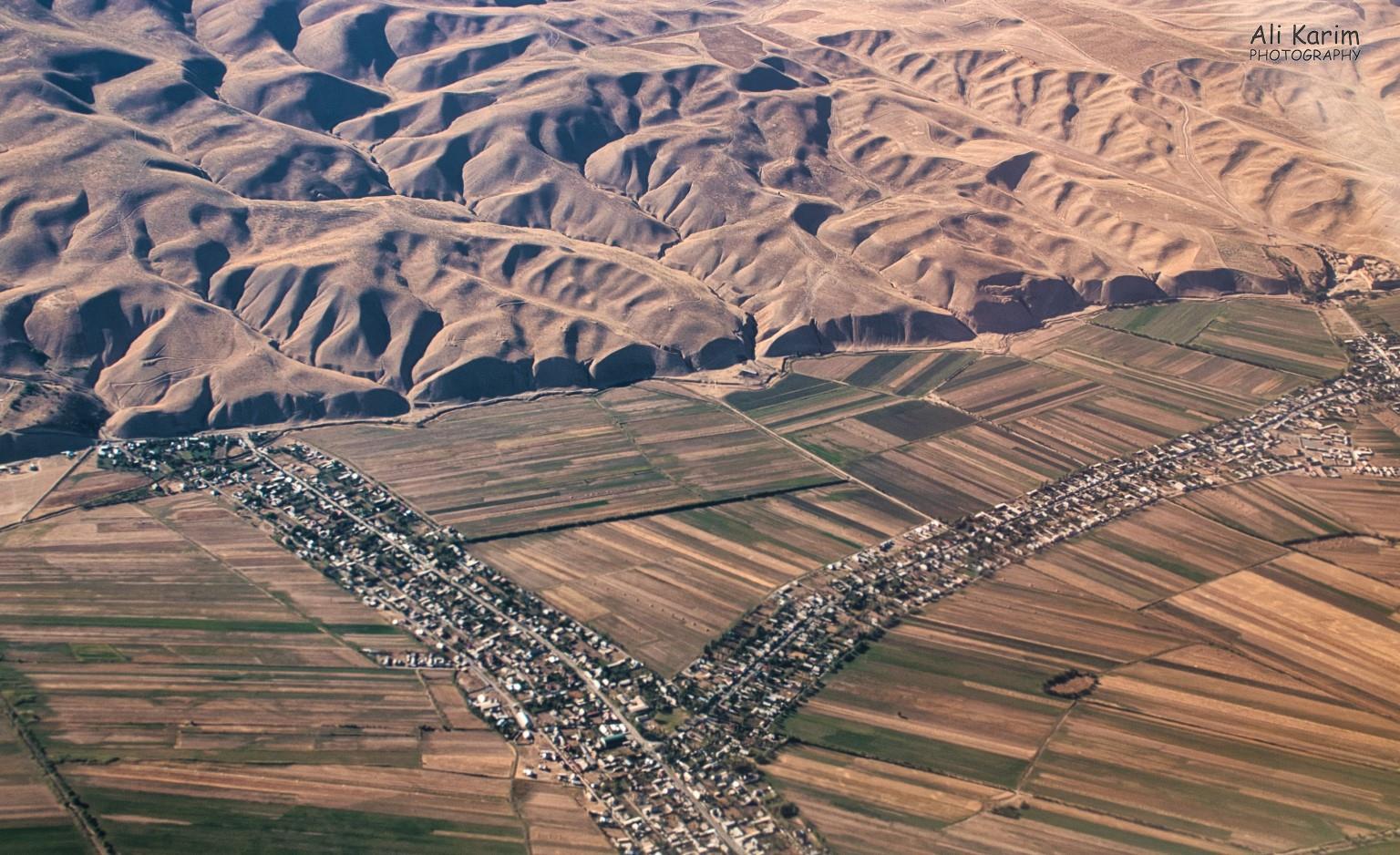 A little about Osh. Osh is the second largest city in Kyrgyzstan, located in the Fergana Valley in the south of the country. It is the oldest city in the country (estimated to be more than 3000 years old), and has an ethnically mixed population of over half a million people in greater Osh, comprising of majority Uzbeks, followed by Kyrgyz, Russians, Tajiks, and other smaller ethnic groups. It is about 5 km from the Uzbekistan border, which accounts for the Uzbek majority. Osh was a major trading and silk producing center at a crossroad of two Silk Roads; one of which was the Major Silk Road from Kashgar in Xinjiang, China to Istanbul in Turkey.
Information
Its was a major Silk producing Center
Another claim to fame for Osh was that Babur, the founder of the Mughal Empire in India, and descendant of Tamerlane (Emperor Amir Timur of Uzbekistan), was born in nearby Andijan, in the Fergana Valley. Babur grew up in this area, and conquered and lost areas of central Asia, before turning his sights on the Indian subcontinent.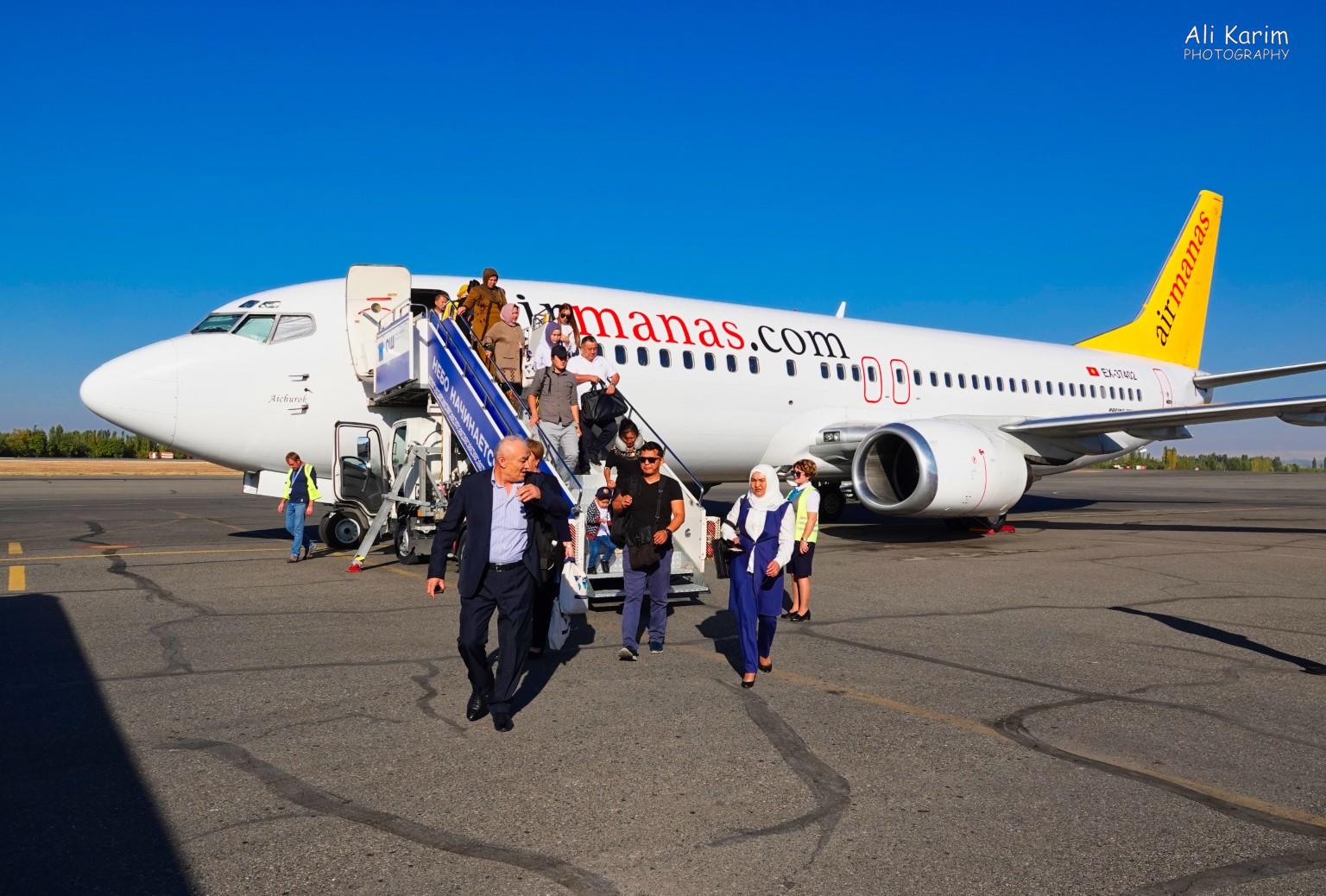 After picking up our bags, we headed outside, where the Rayan hotel had sent a car to pick us up; included in the hotel rate of just over $60 per night, including a nice breakfast spread. Some scenes on the way below
Tip for Tourists
Book a hotel which provides car pickup!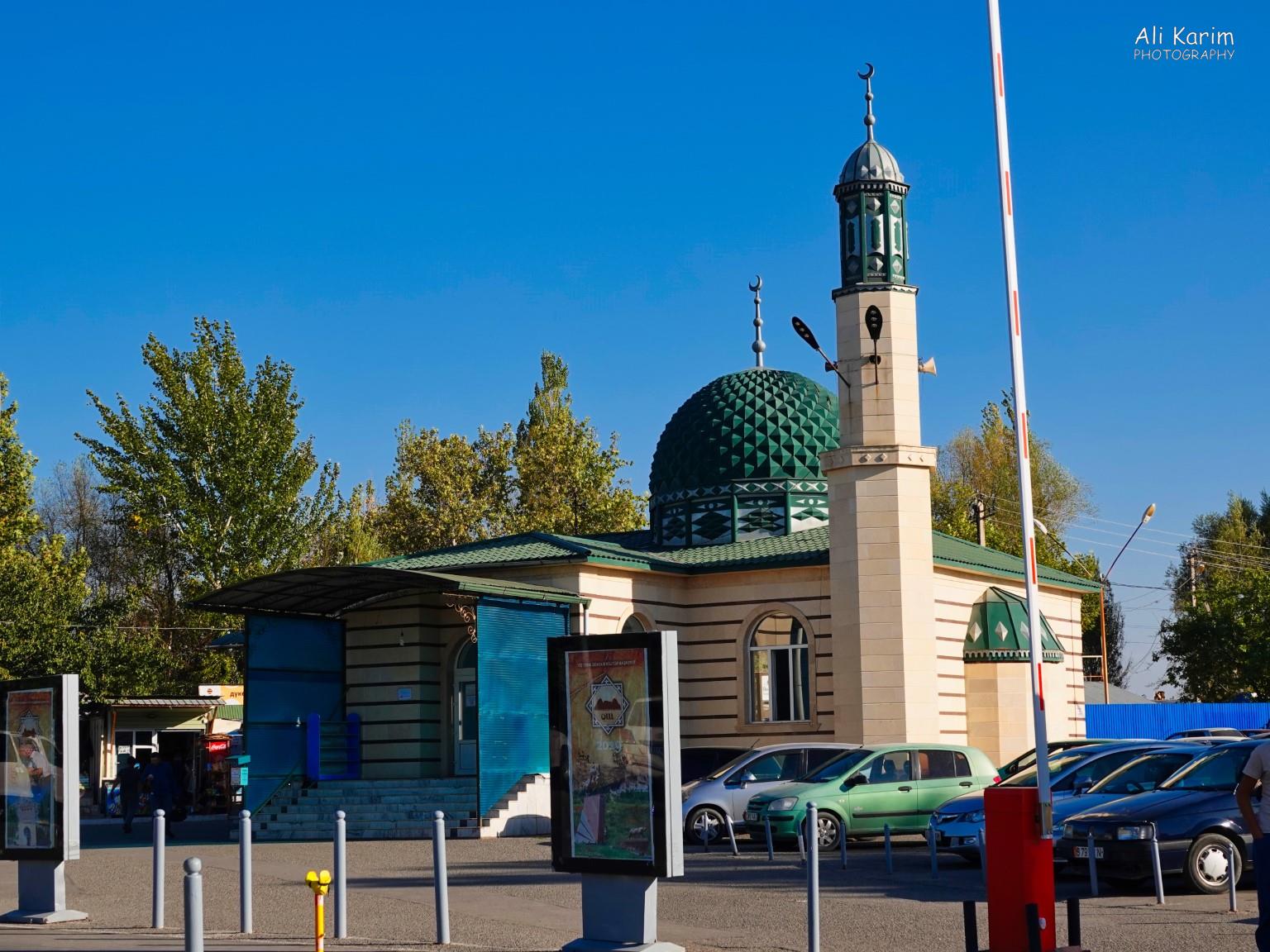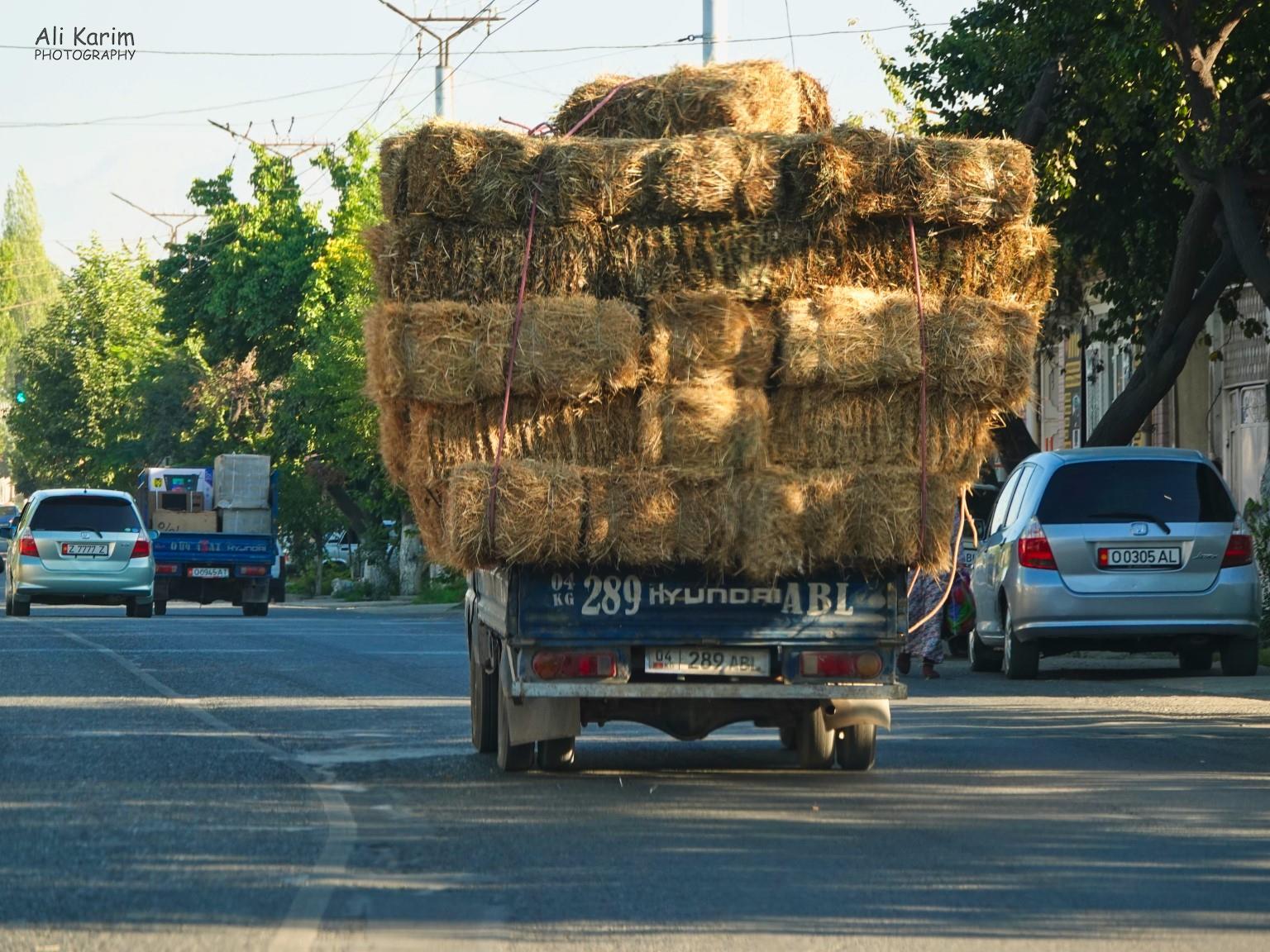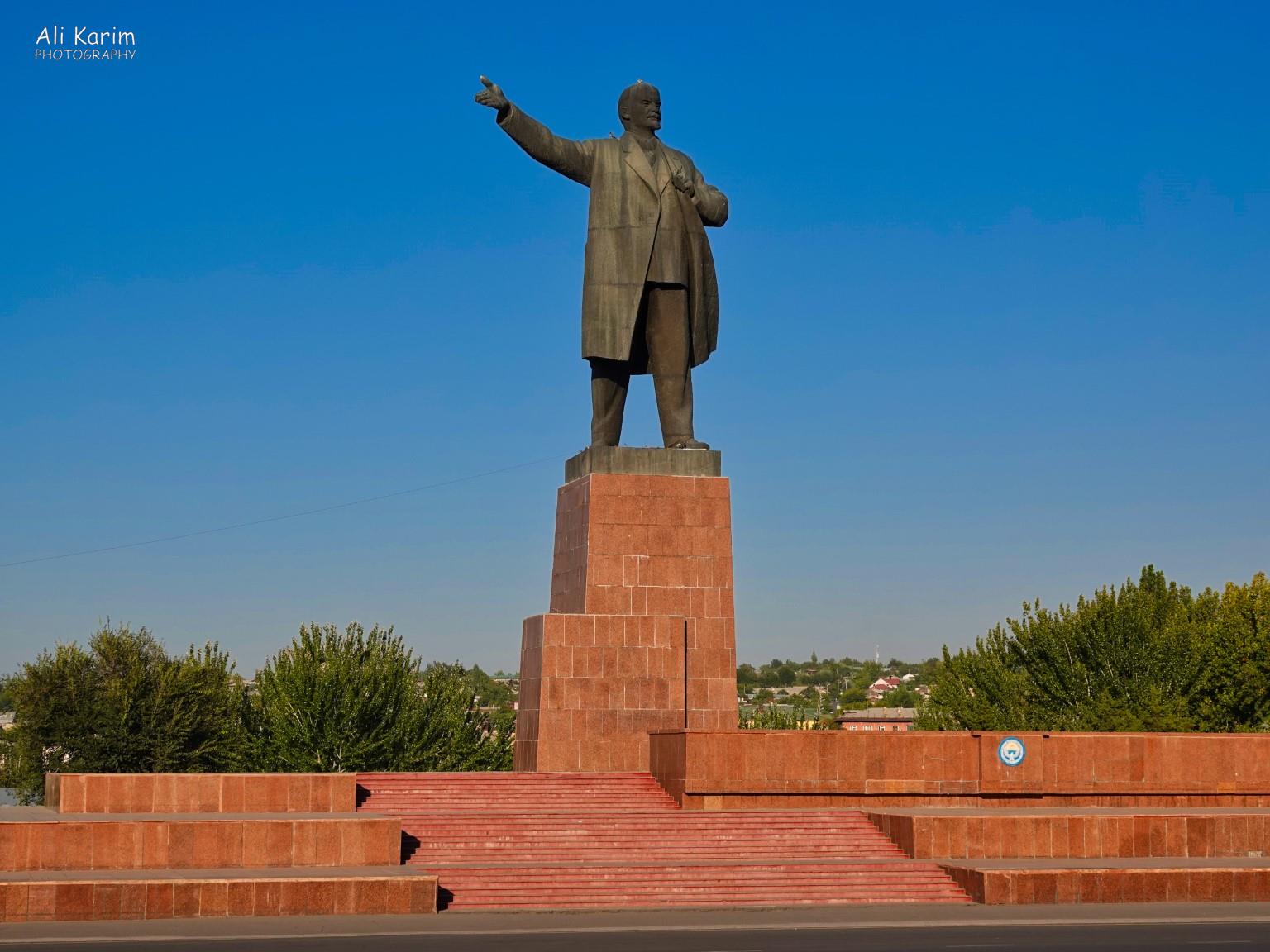 We asked the driver to stop at the City Hall as we saw a wedding party taking photo's here. The driver kindly obliged. There were several wedding parties here taking photos.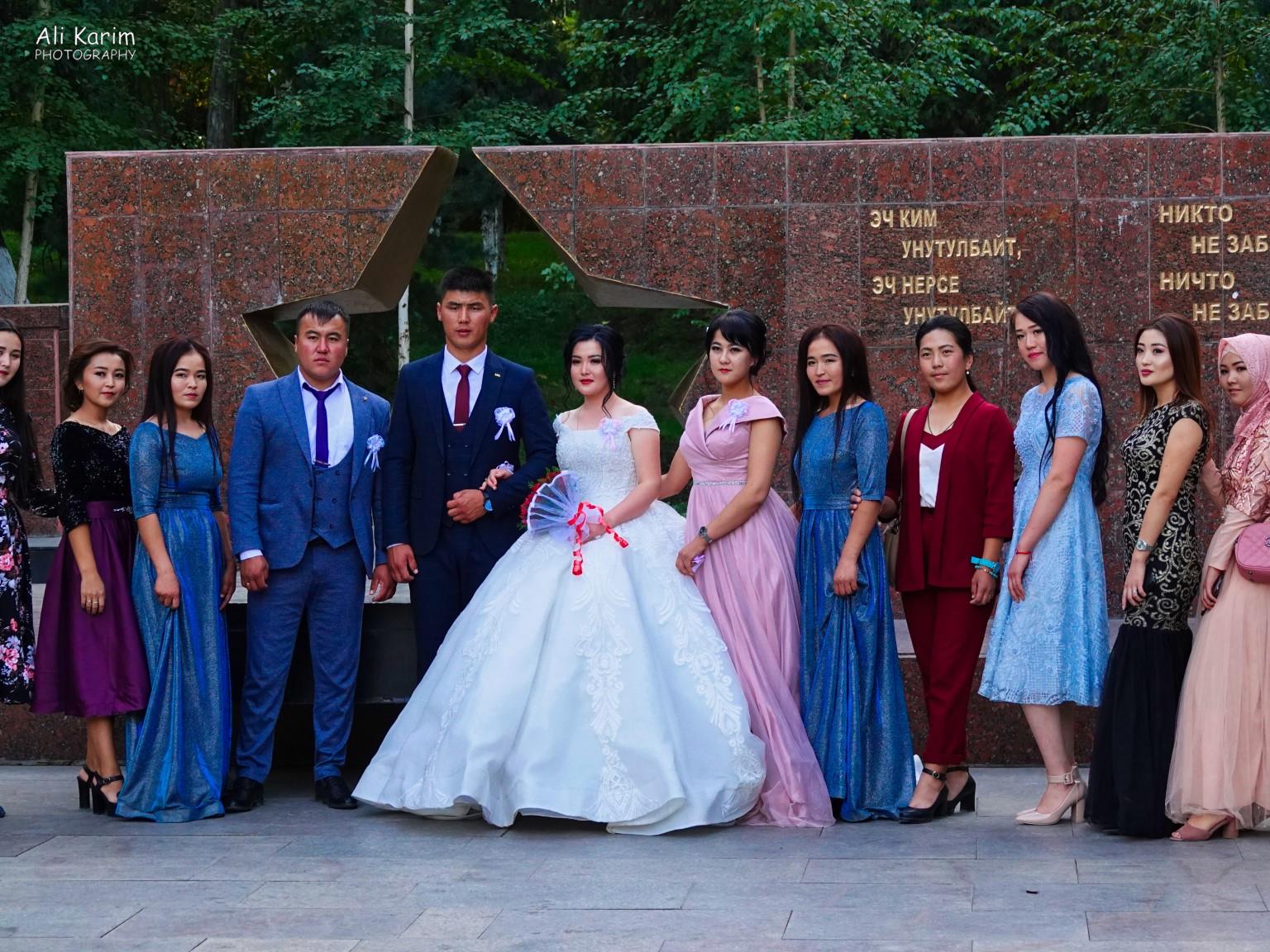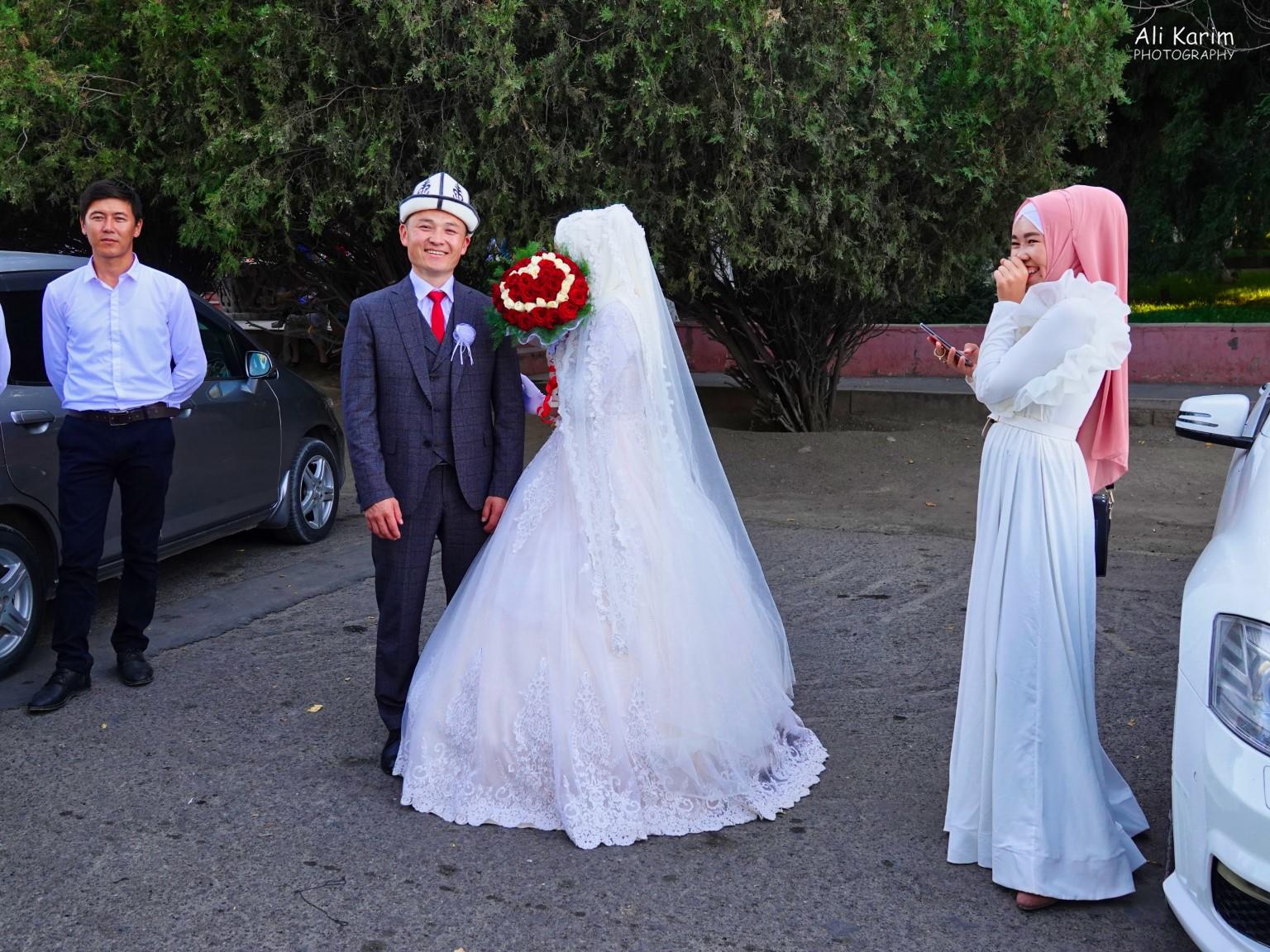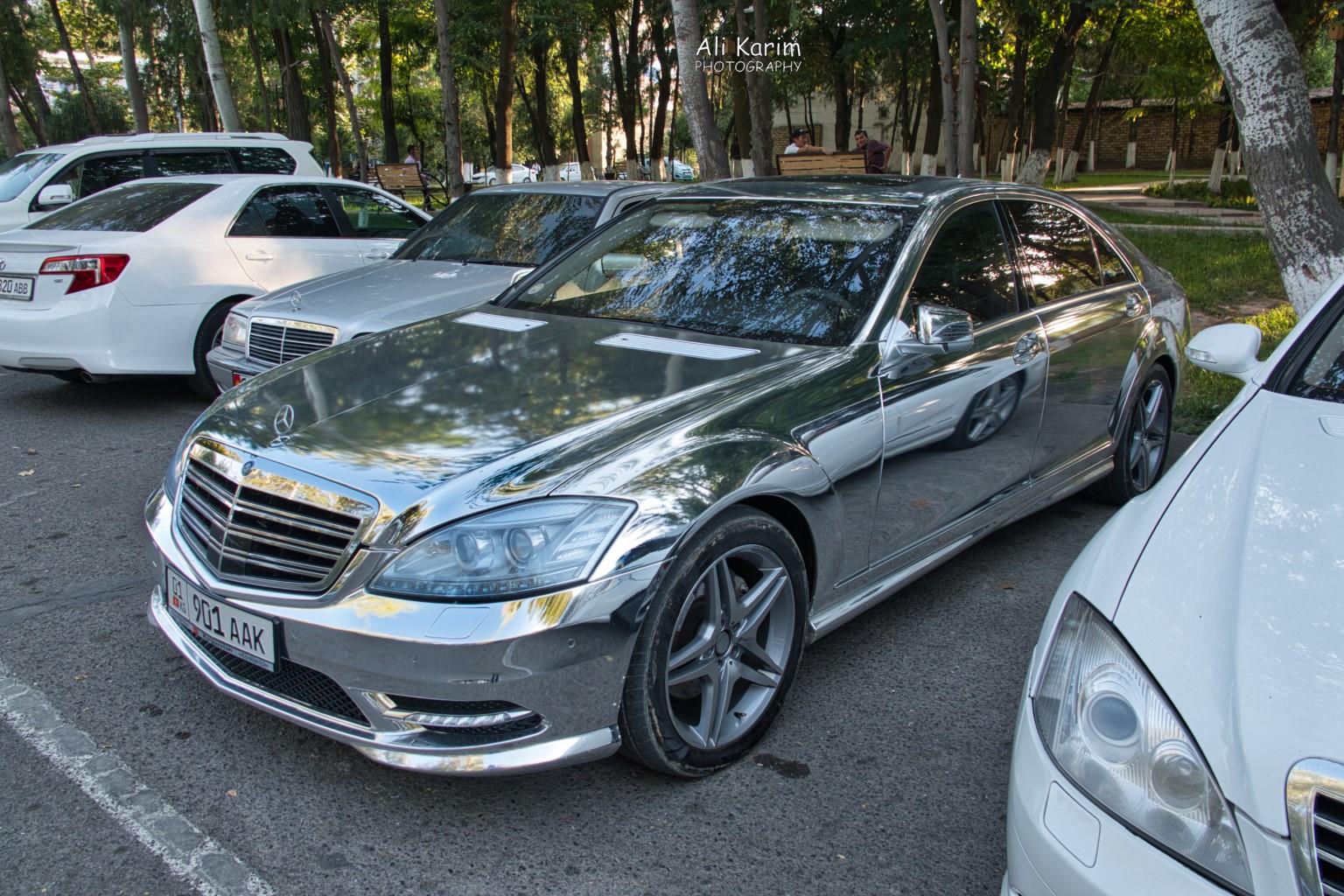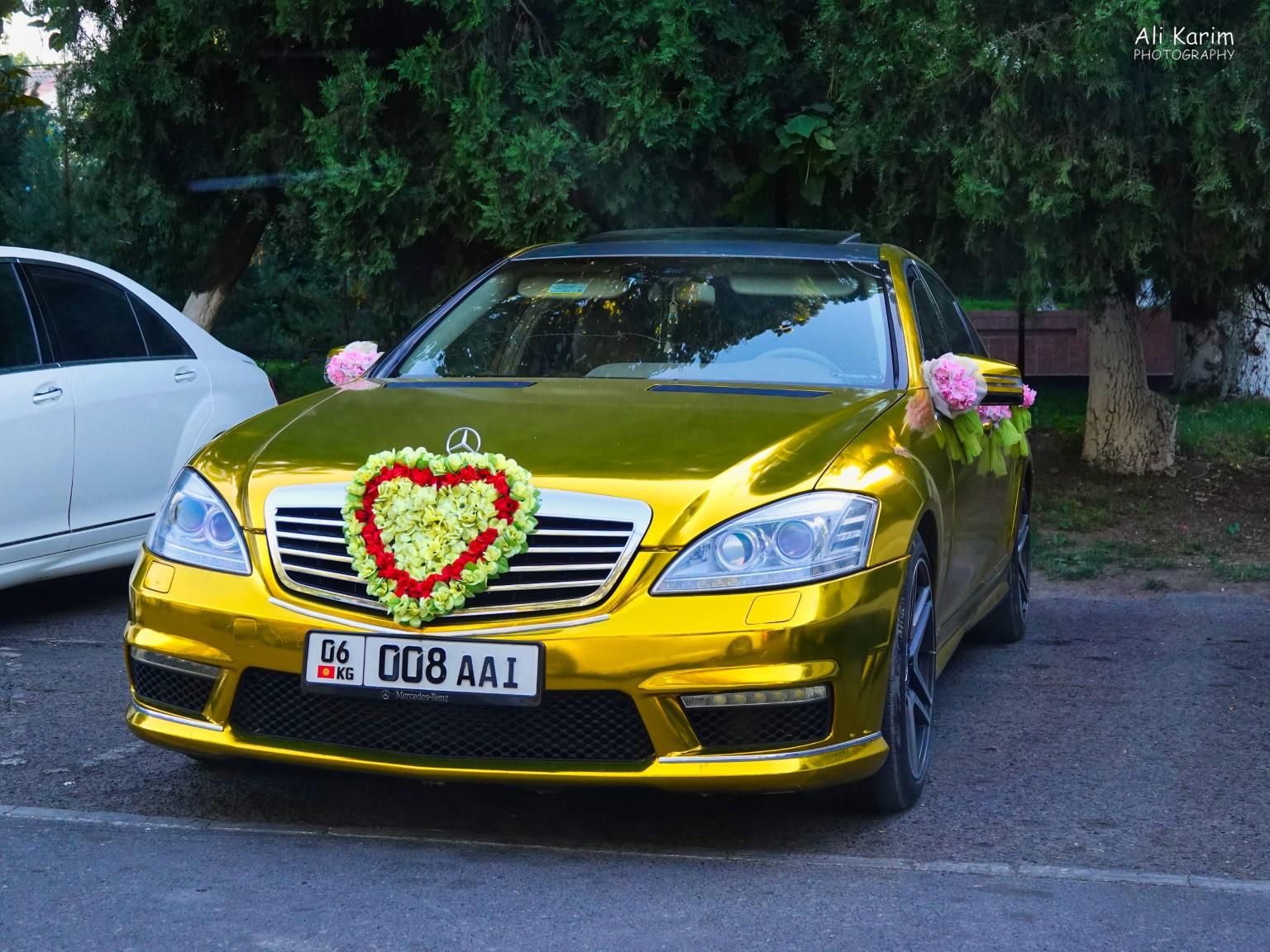 It was getting late afternoon, so after checking in, freshening up, we strolled around a little and had dinner near the hotel, at the Aetna outdoor restaurant.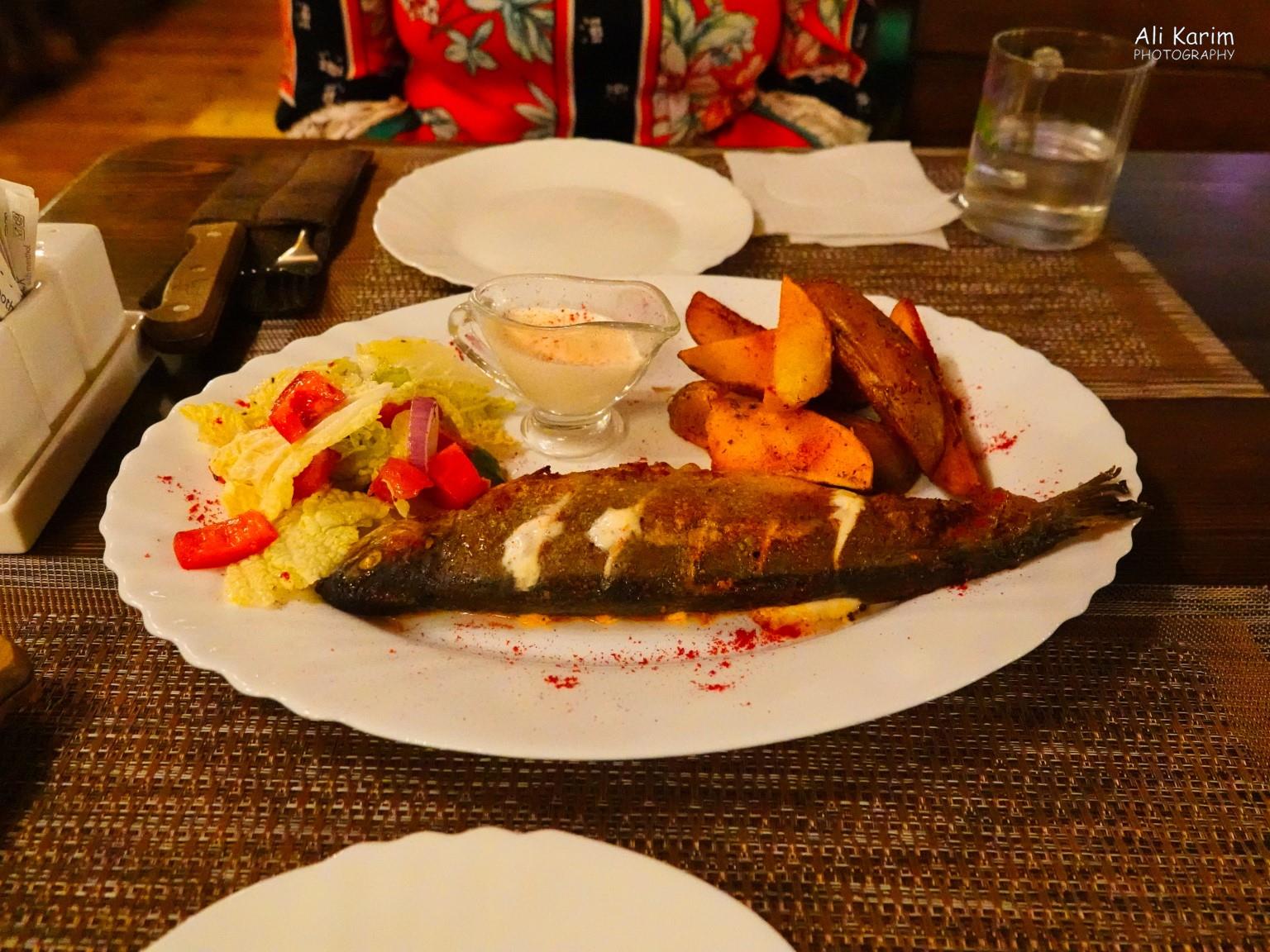 Next day, we went to check of the Jayma Bazaar. This is a 2000 year old 1km long bazaar, that was the original Bazaar from the Silk Road times, and still in use today. Amazing. You can buy everything here, from clothing, milk products, vegetables, nuts, spices, household goods, shoes etc. Some scenes below from Jayma bazaar
Tip for Tourists
Always bargain at Jayma Bazar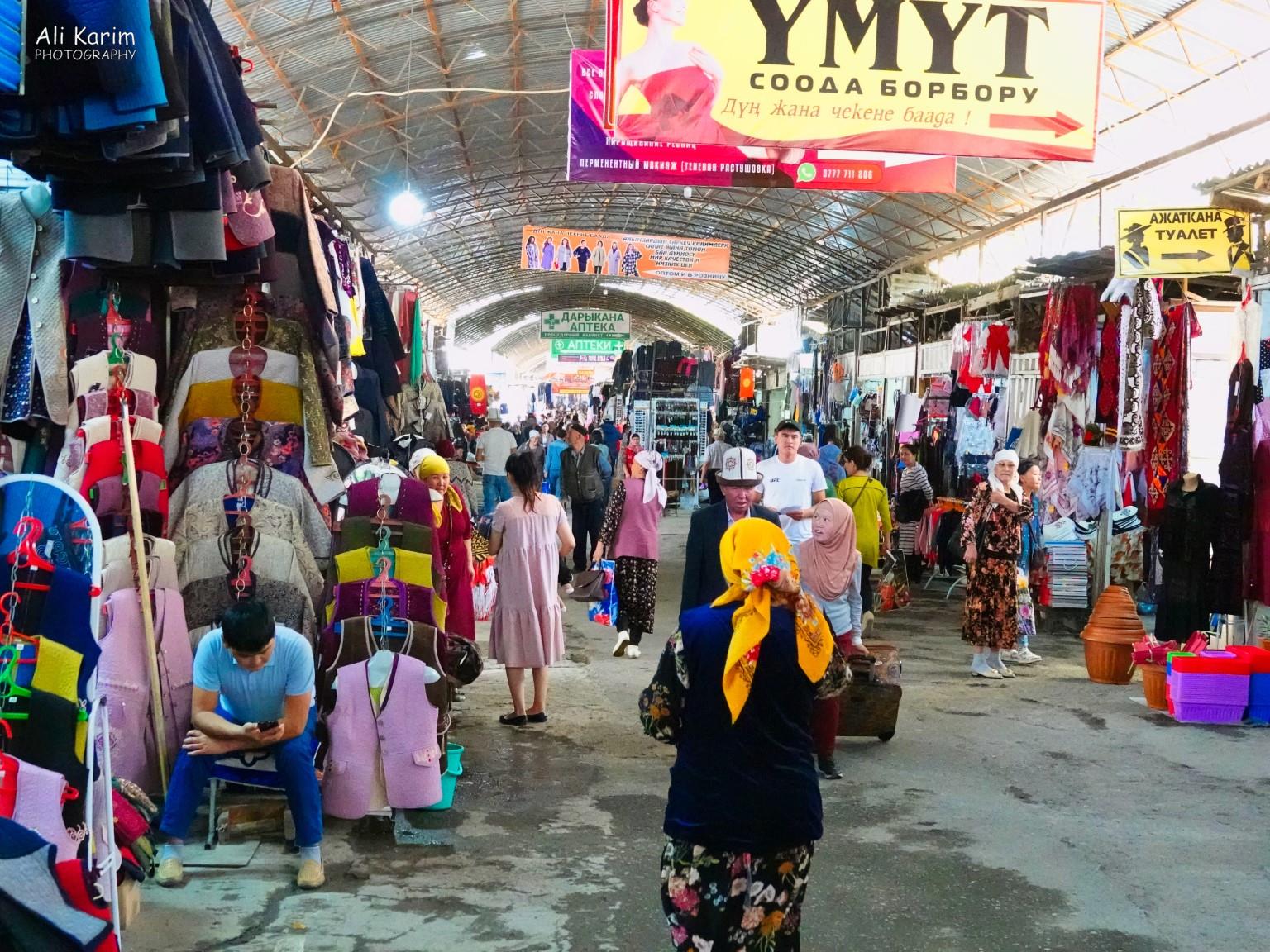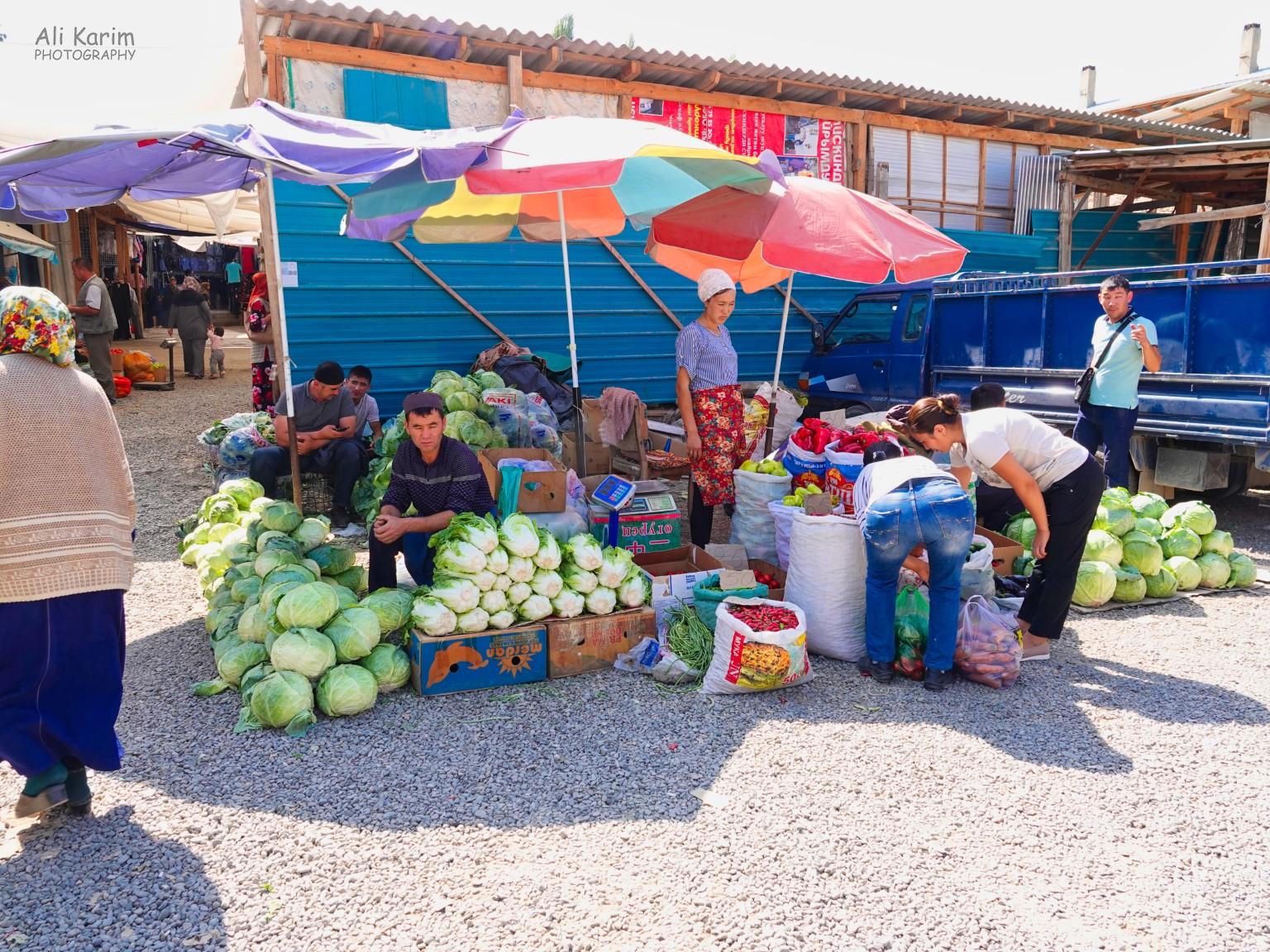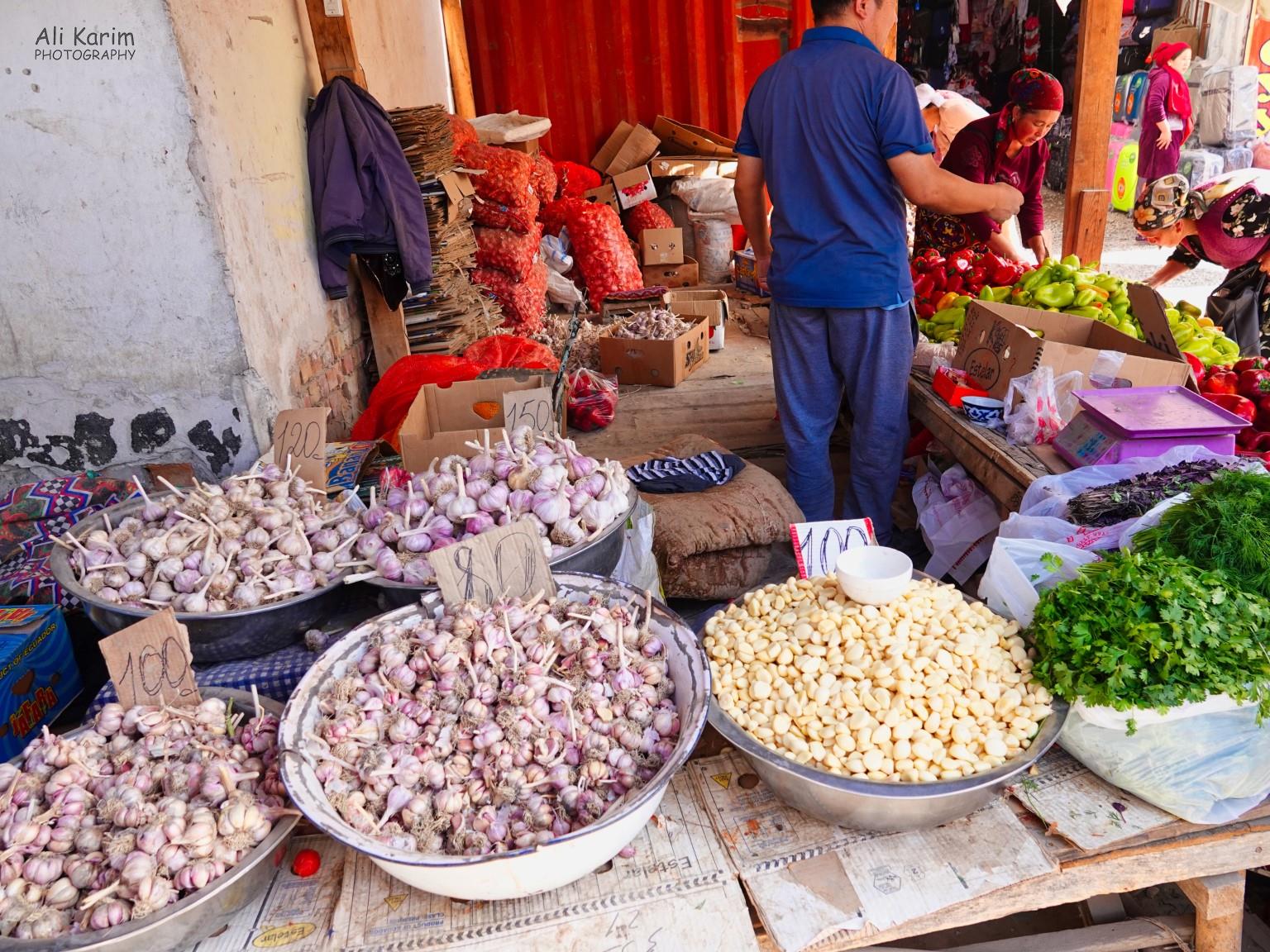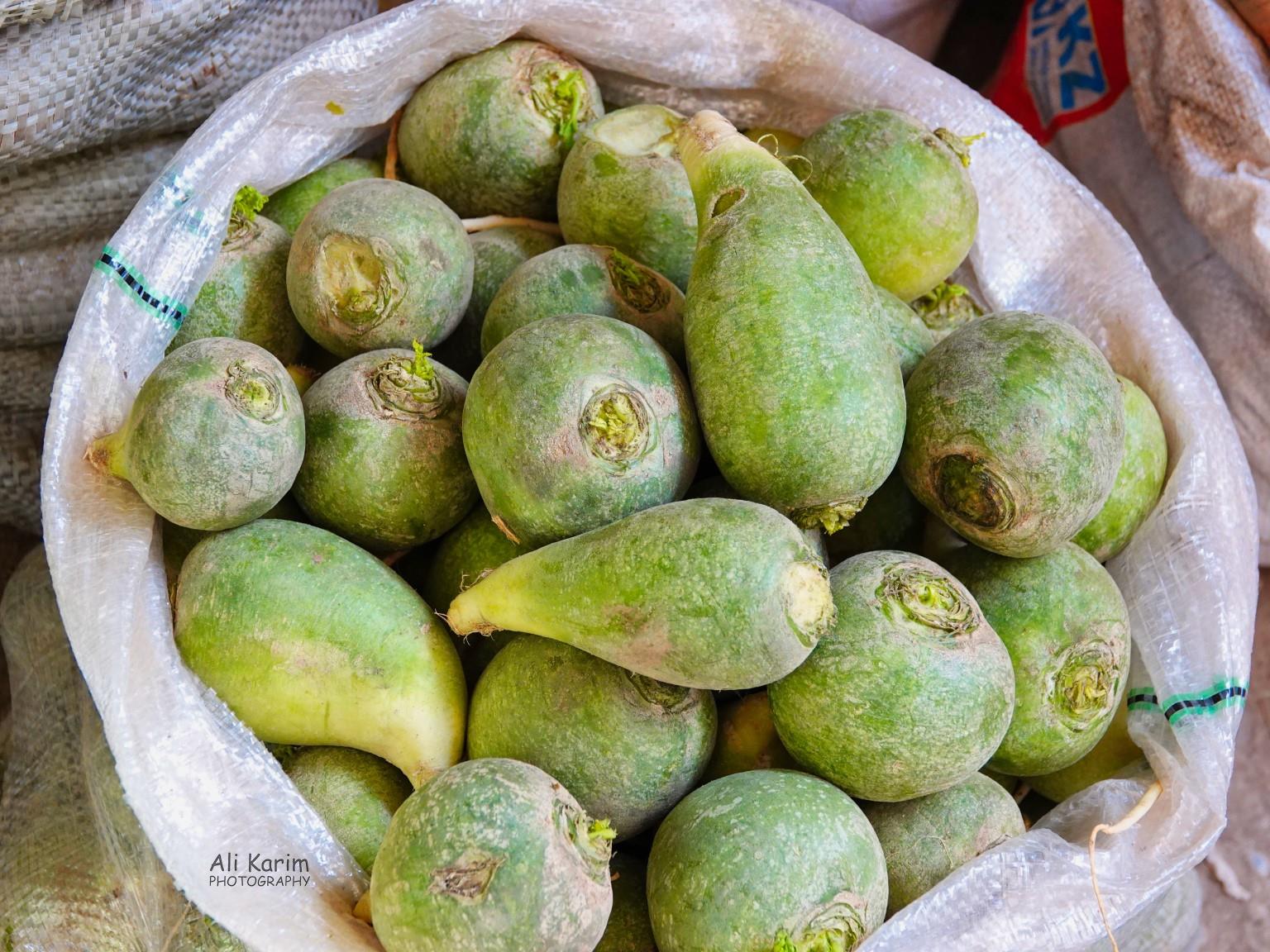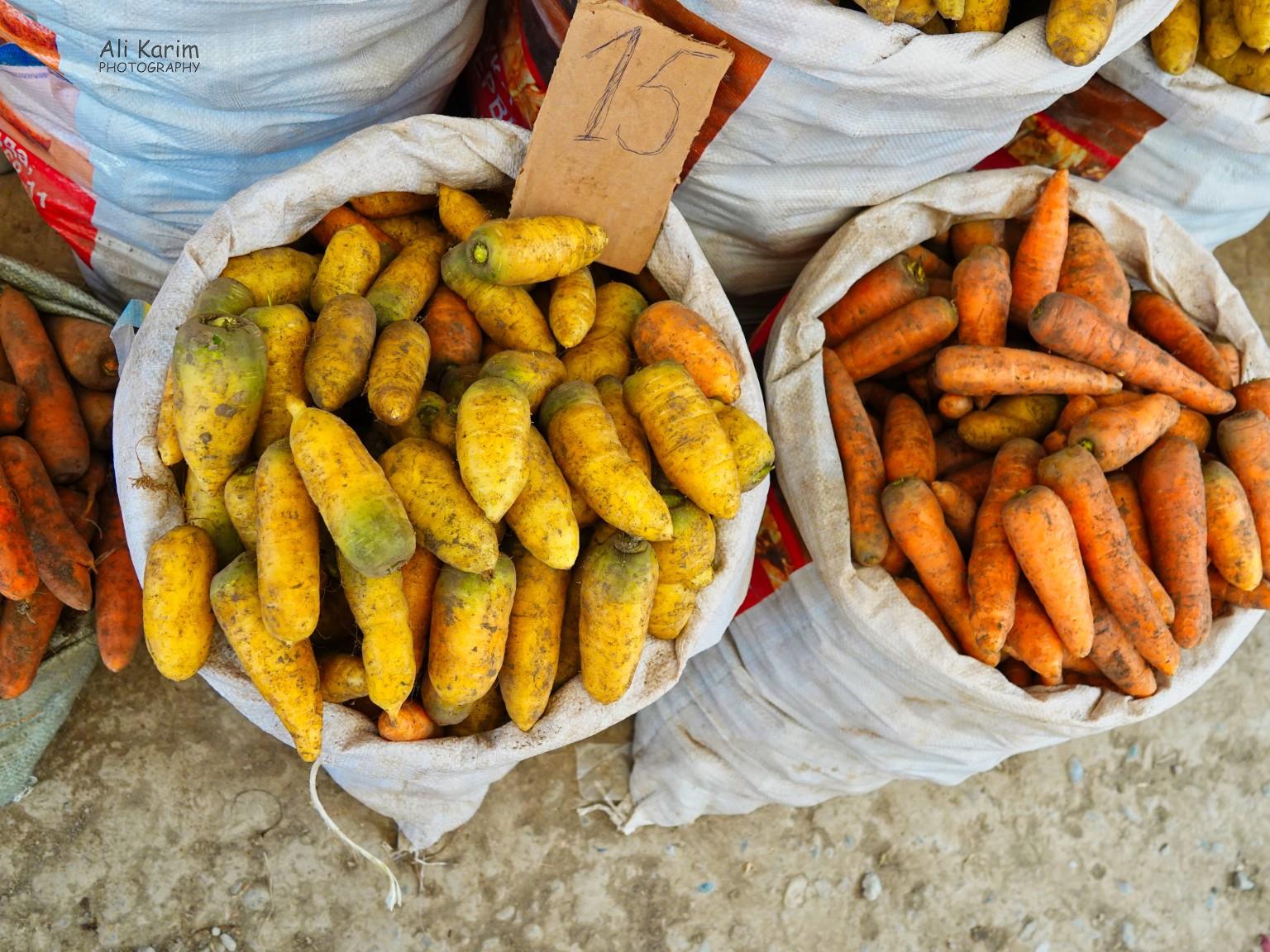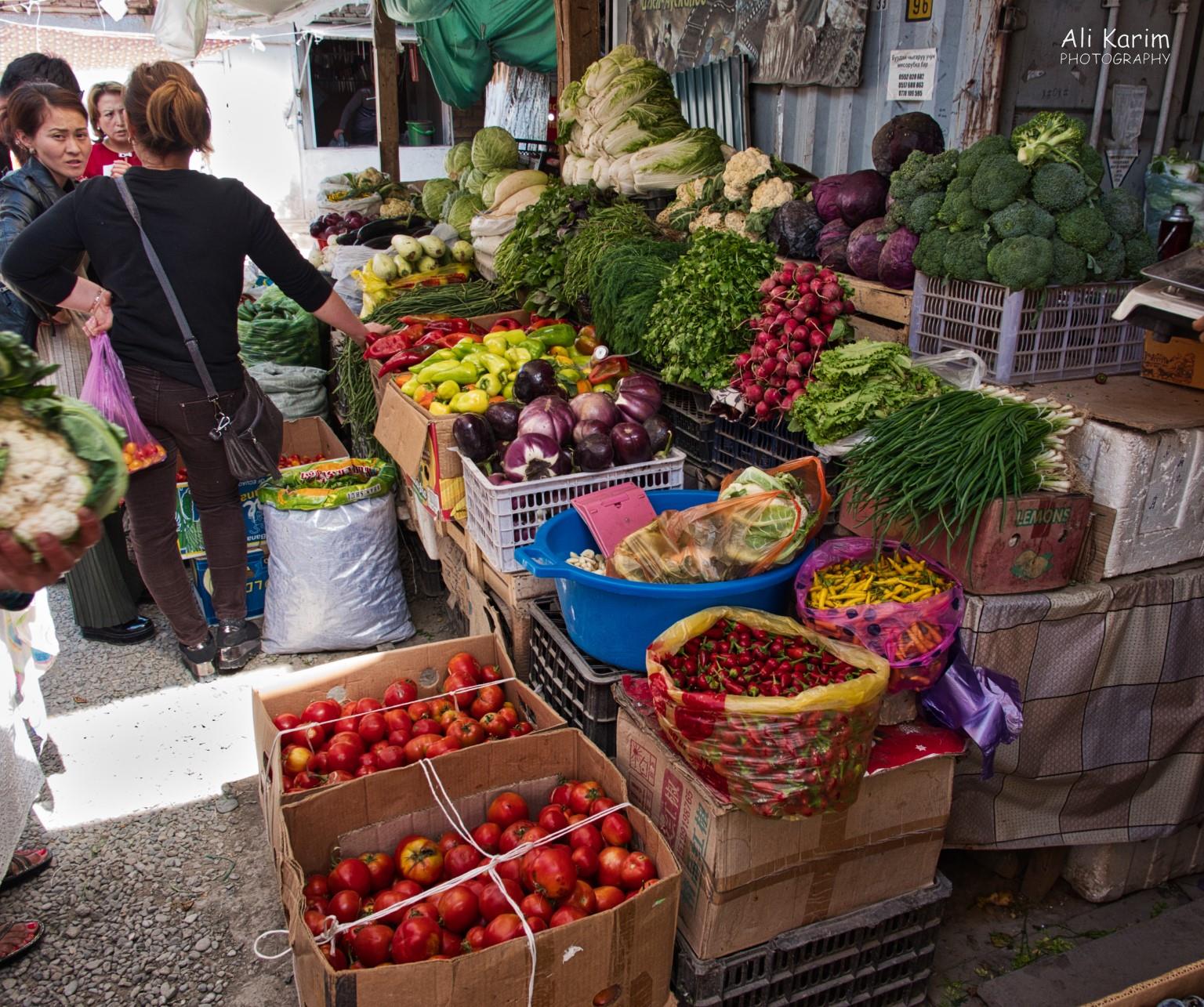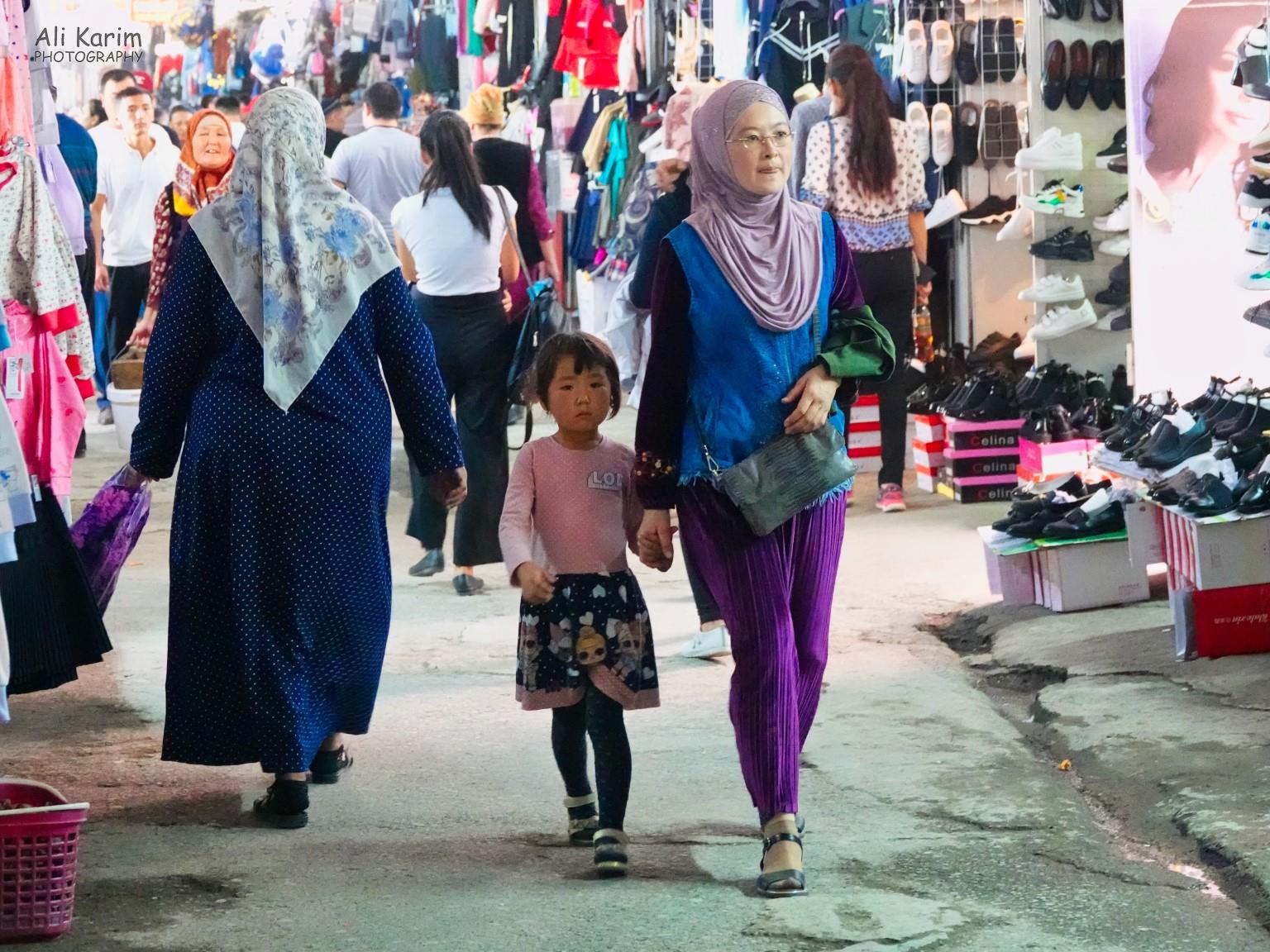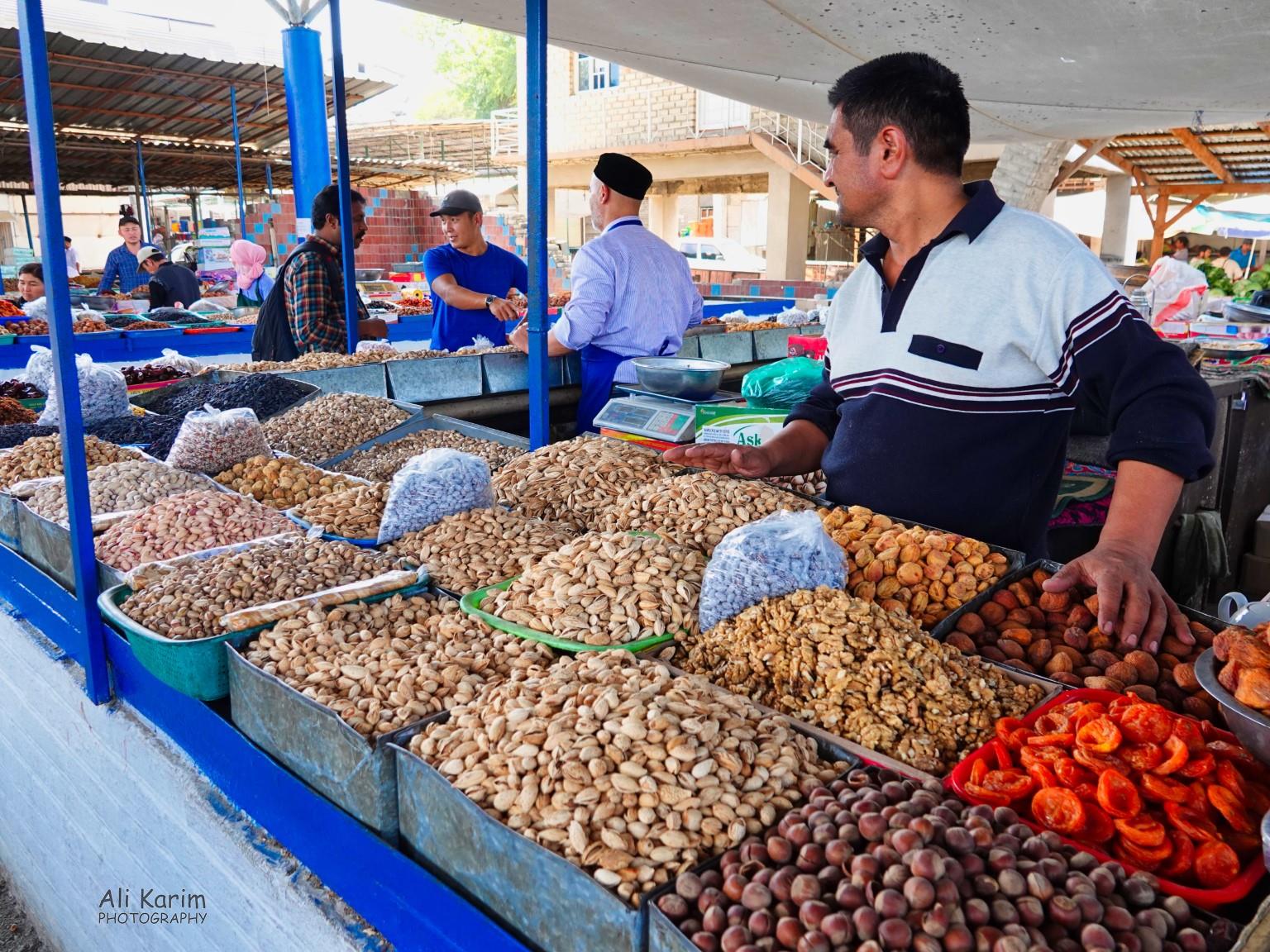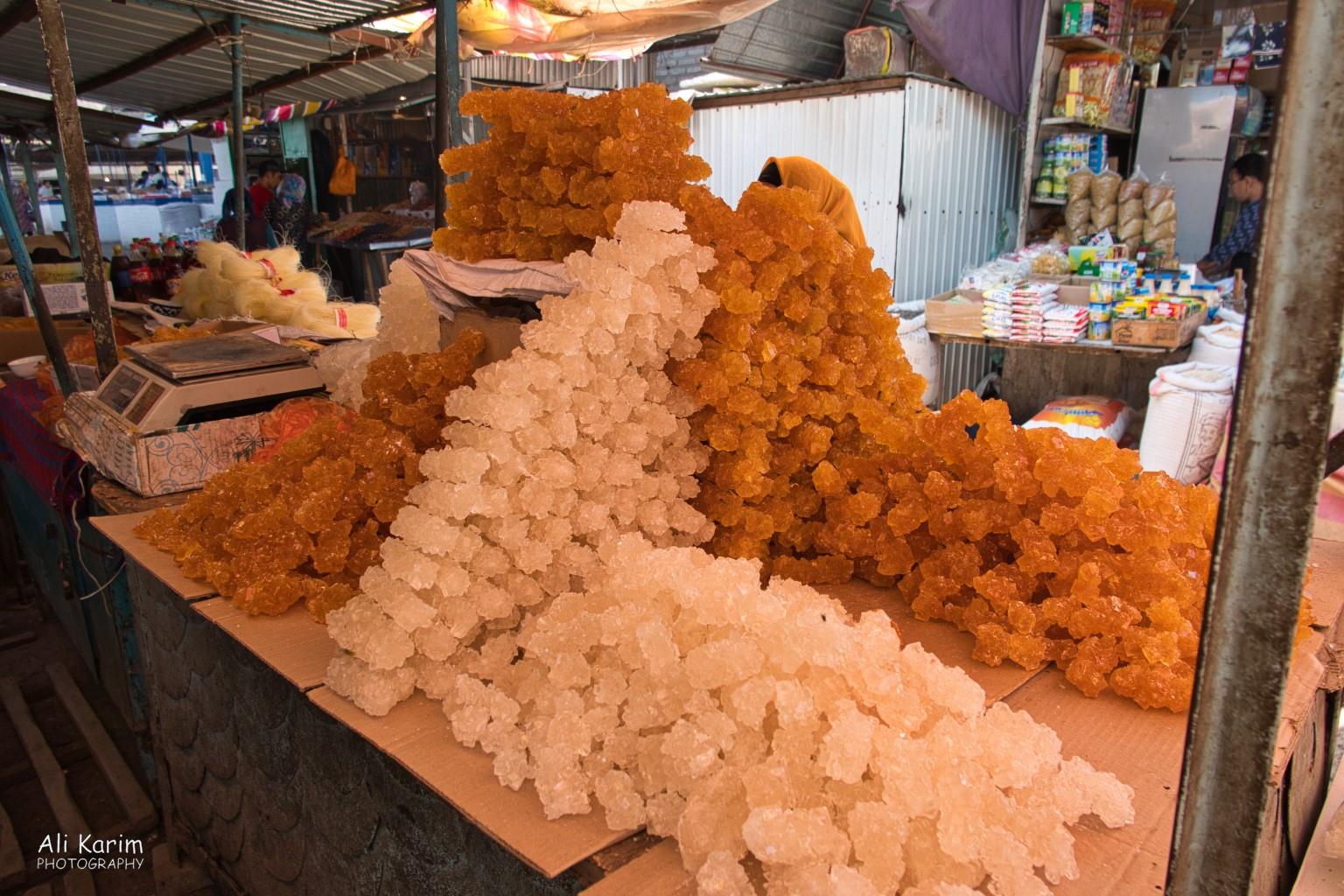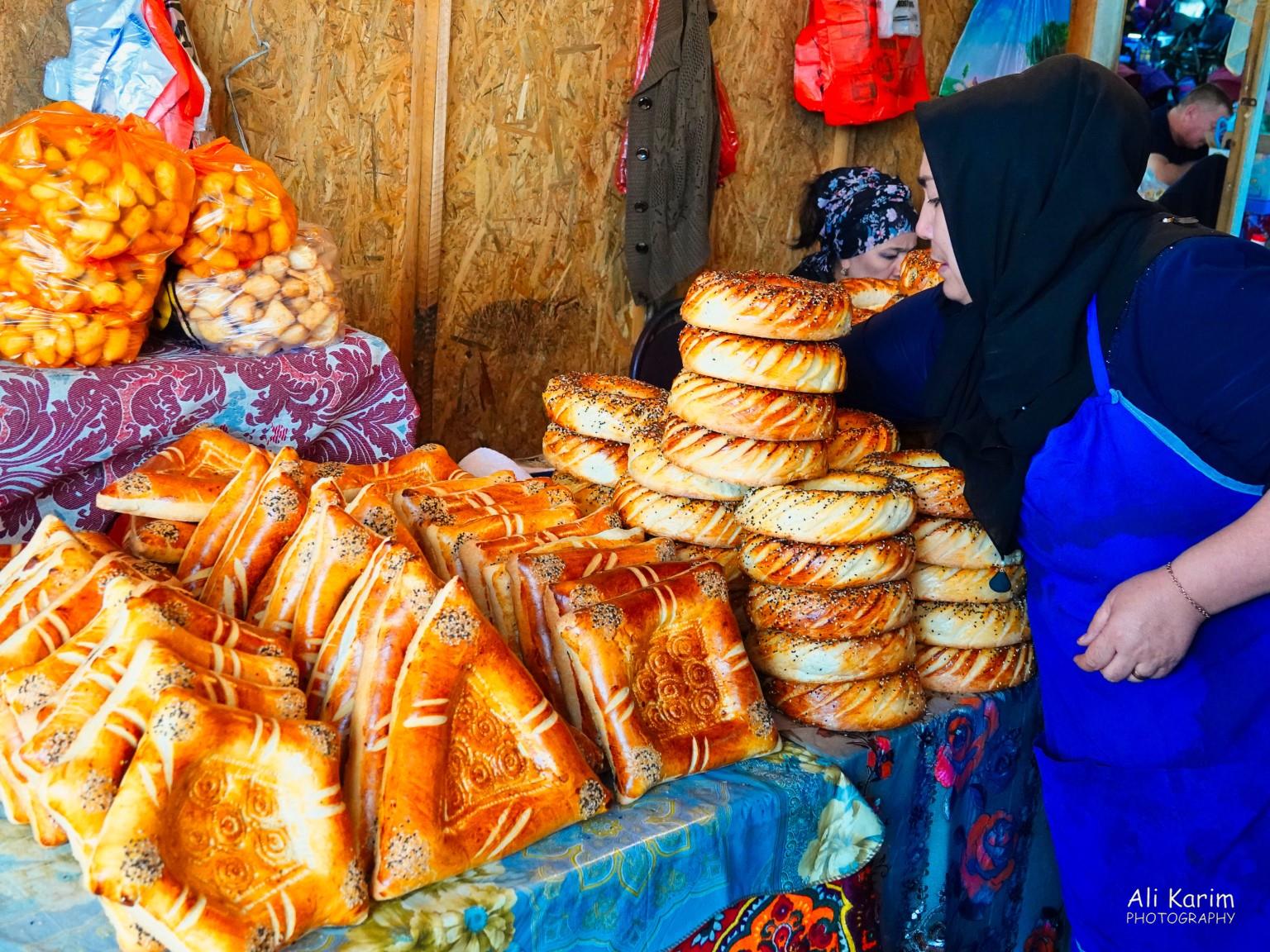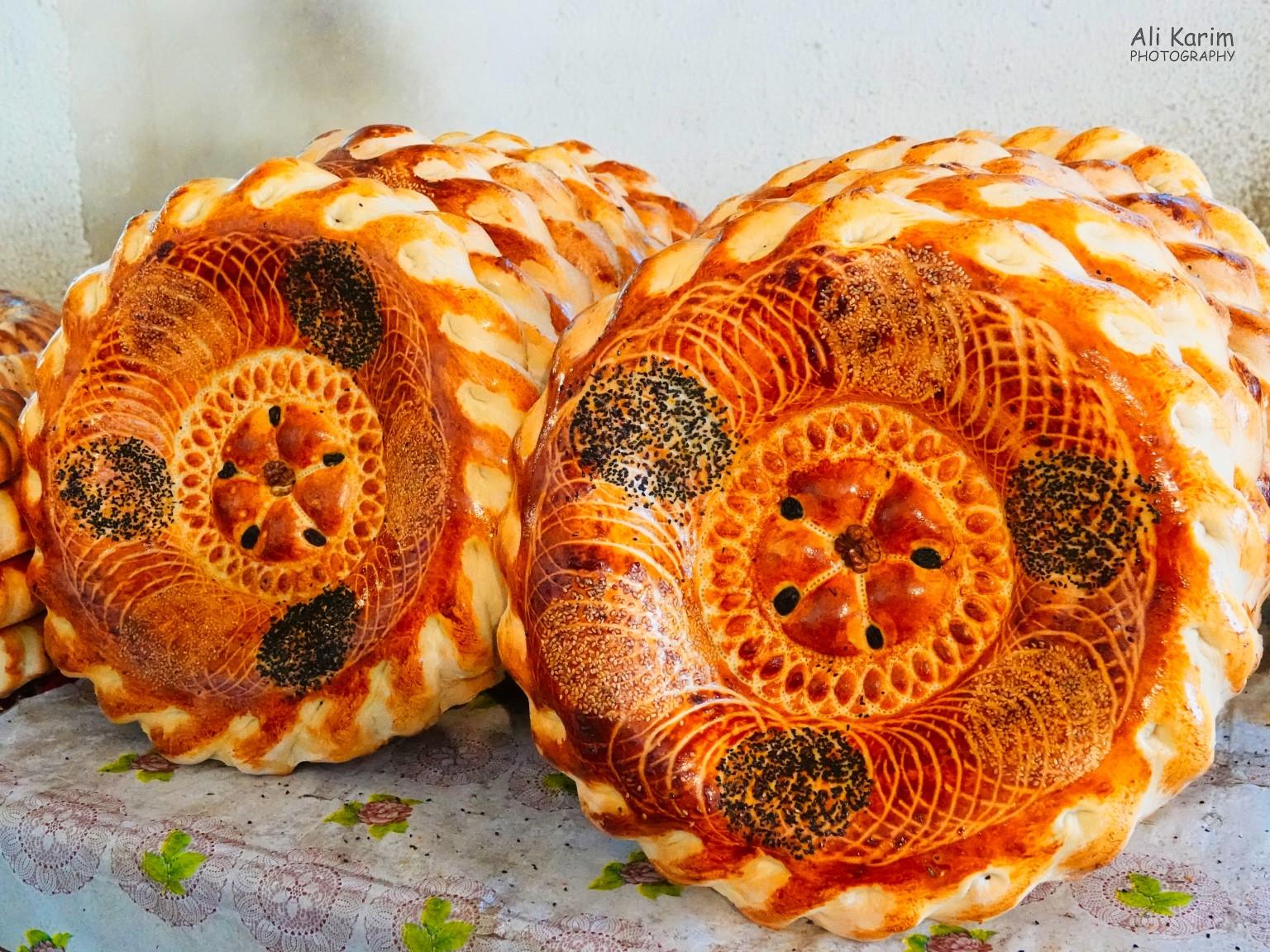 Interesting Food
The Tandoor Bread
Lepyoshka bread
has a very good texture and is like an art.
After looking at all these breads, we were hungry, so went across the road to a local roadside "food court"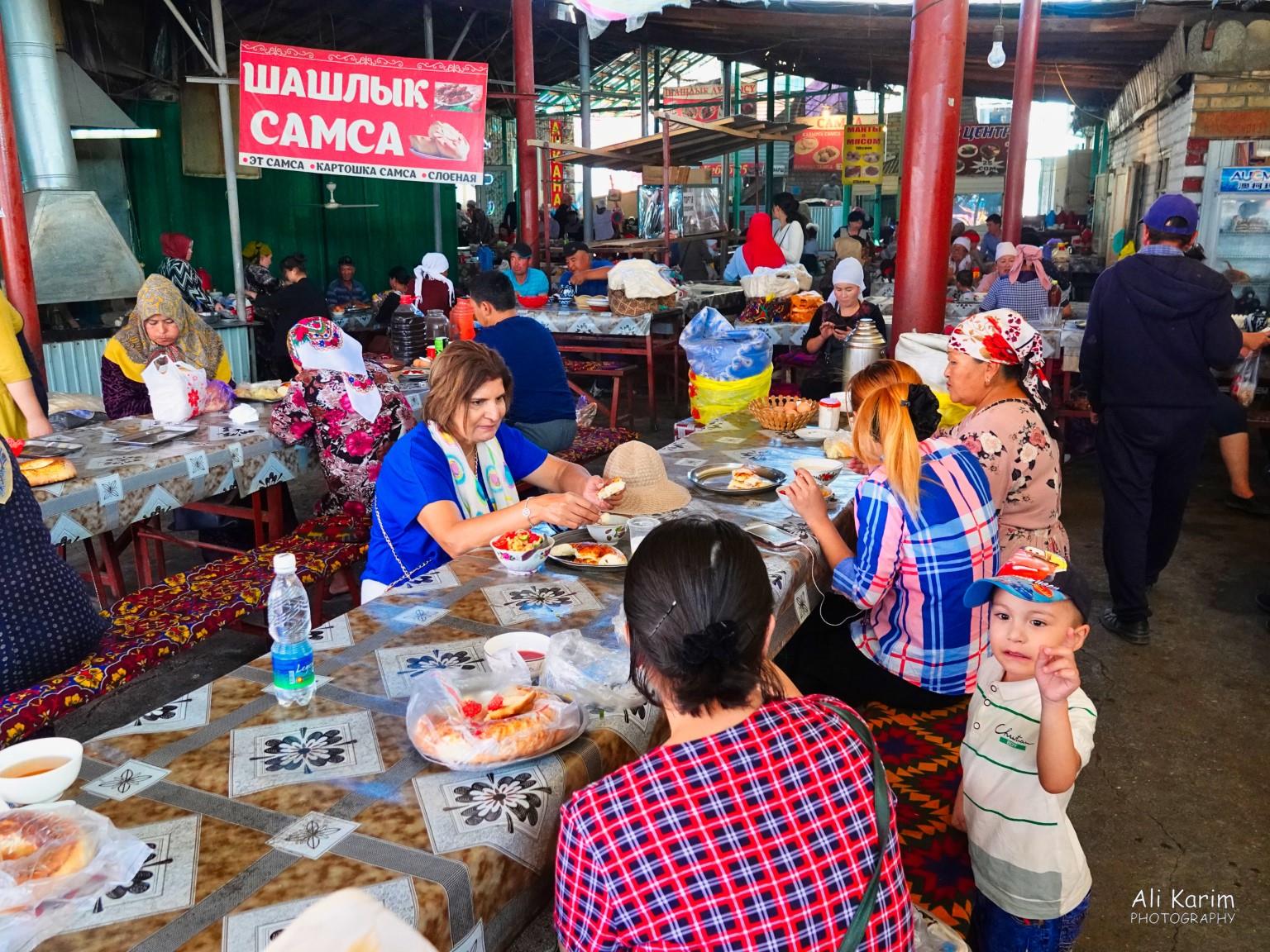 The locals were very friendly, with several who shared their food with us when we inquired as to what they were eating; no English of course 🙂 . We decided to try a local chickpea dish, called kumus, It had chickpeas, tomatoes, onions and some green vegetable.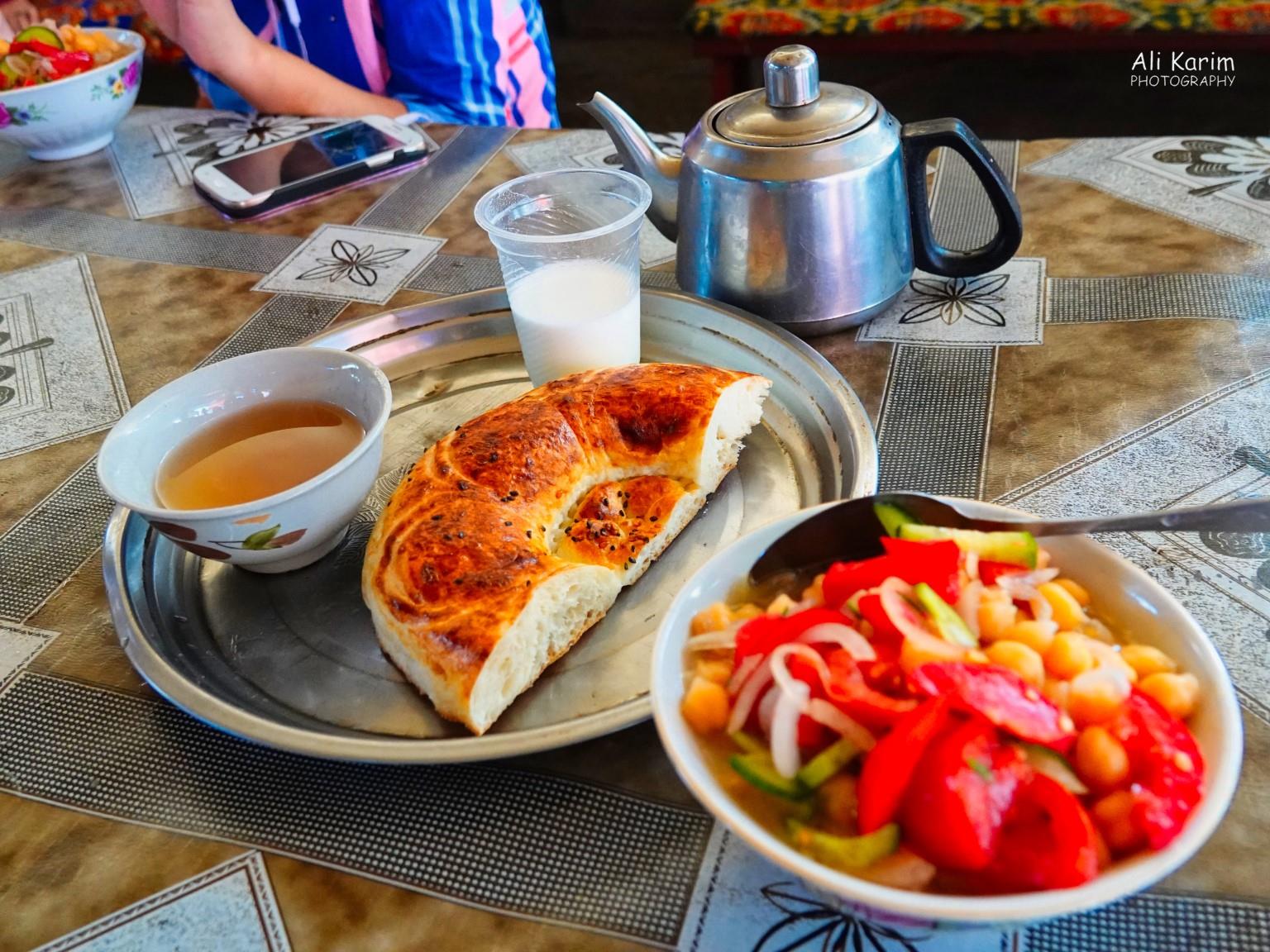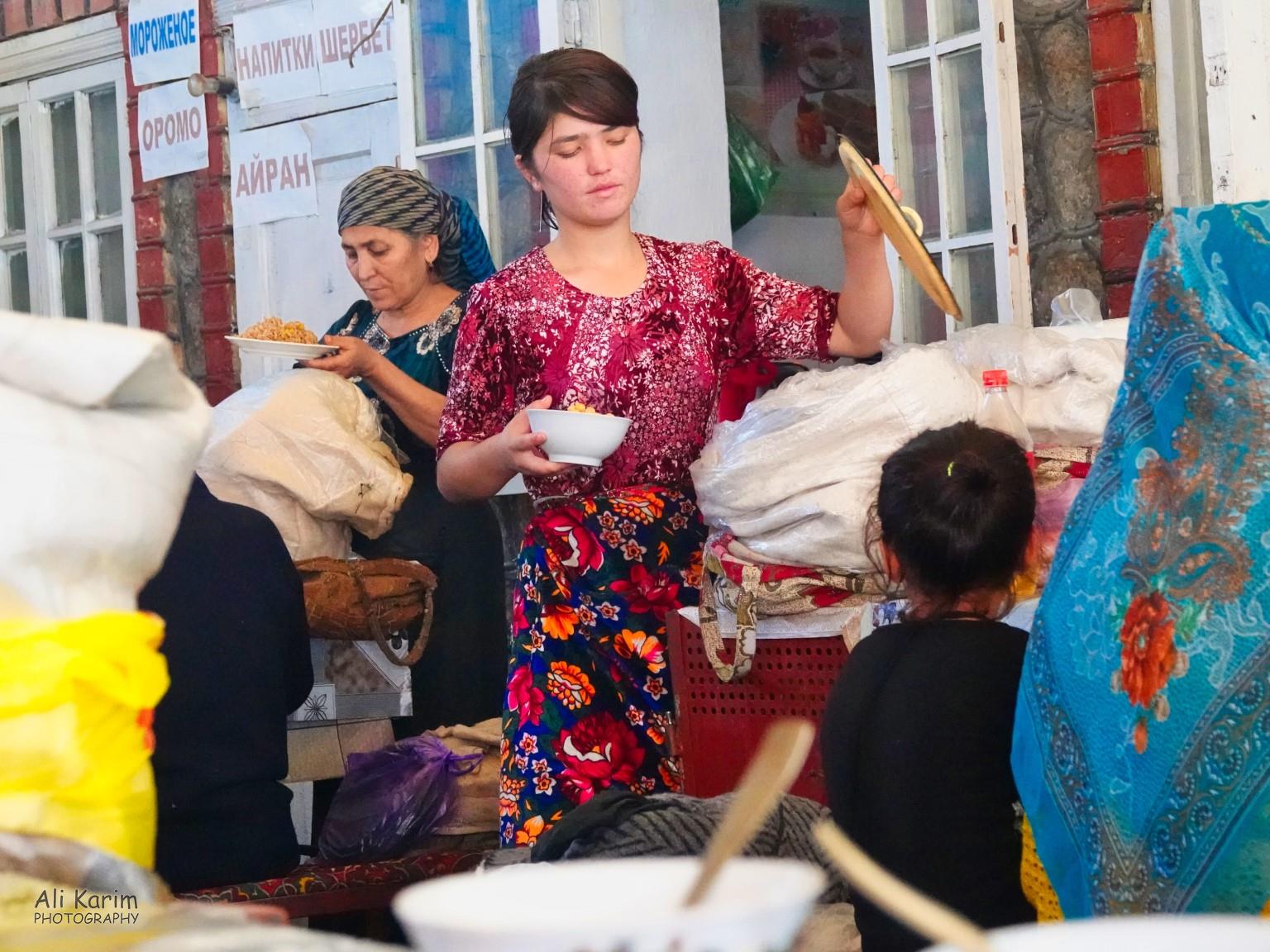 We then left the Jayma market and went back to the hotel. We had contacted Shurat's father who lived in Osh, to meet up with him, and were waiting to hear back from him. So, to pass the time, we walked over to the nearby park (near the hotel); which we learned was the "wedding park". Some scenes below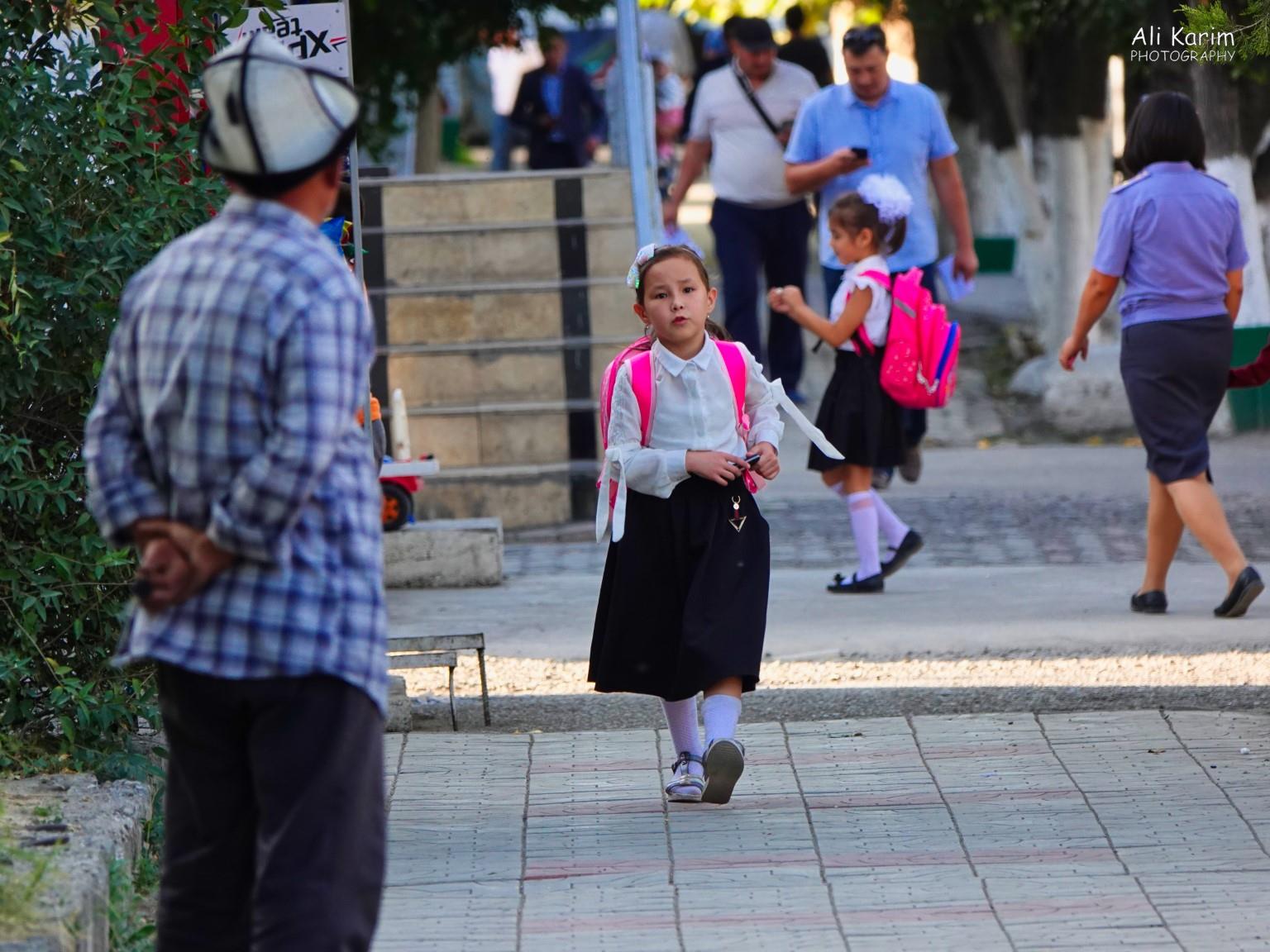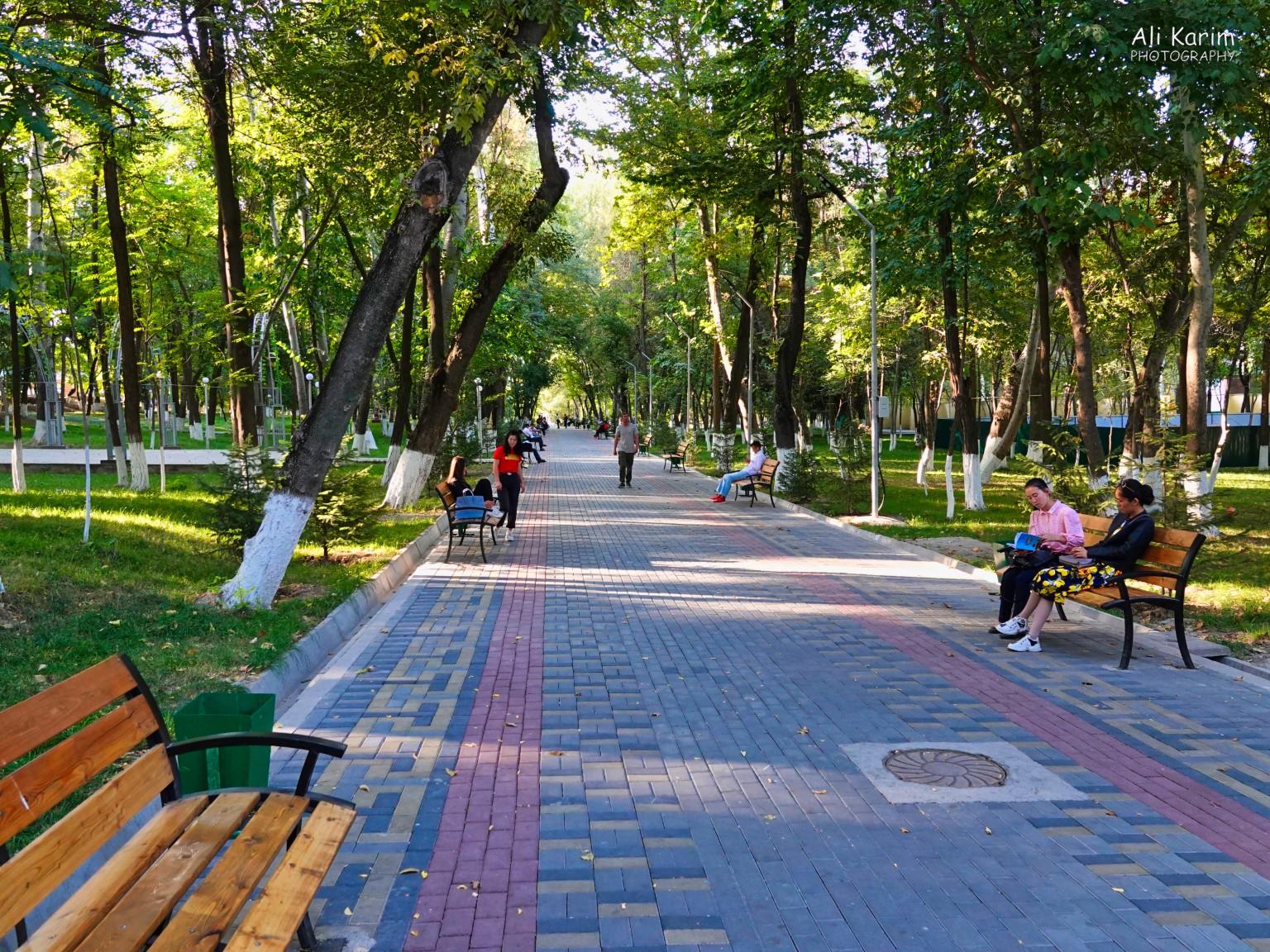 We then entered the "Marriage" park, for 25 Som; or $0.35. This was where there were multiple couples getting pictures taken amid nice backdrops, and partying going on. See scenes below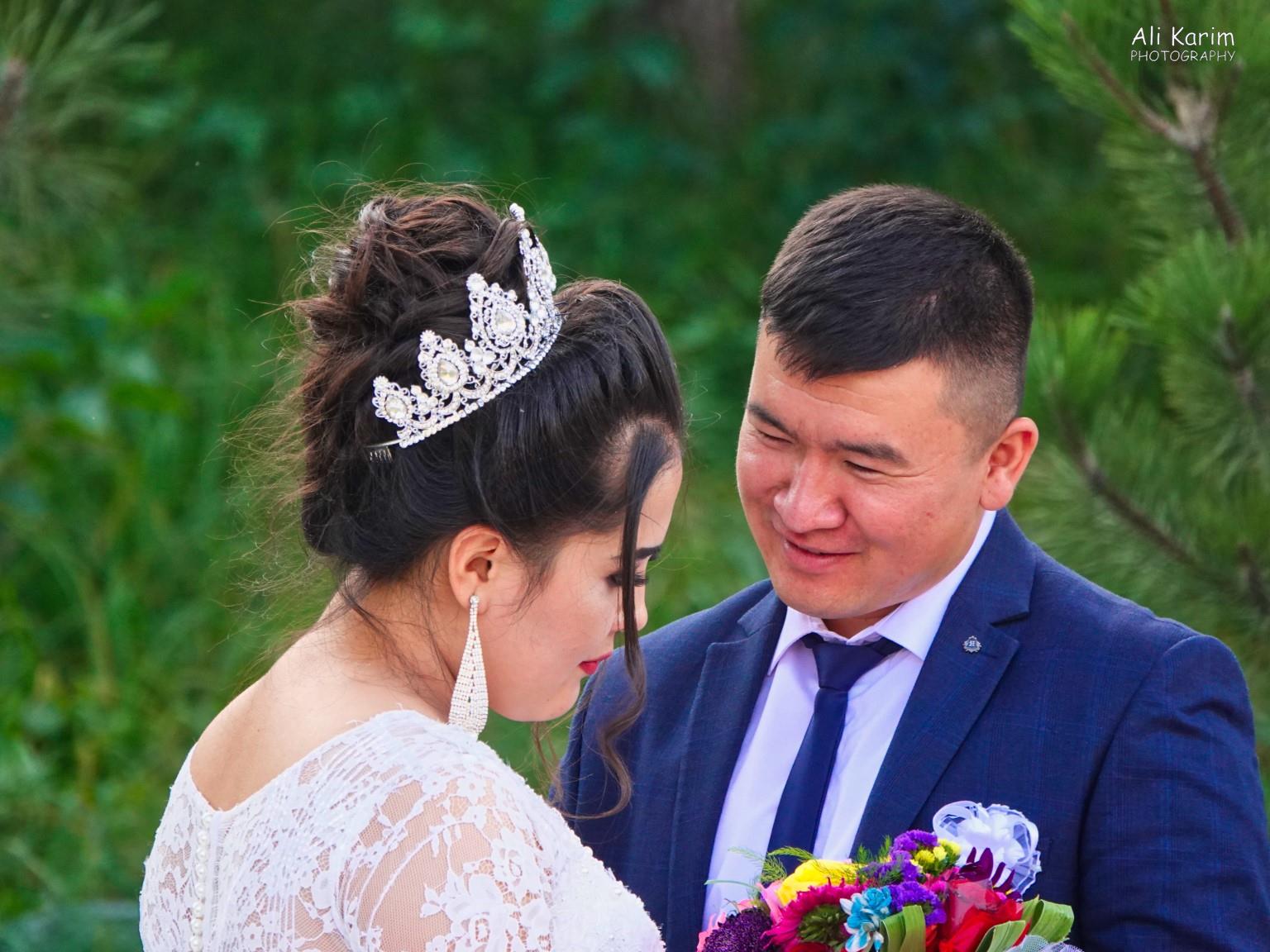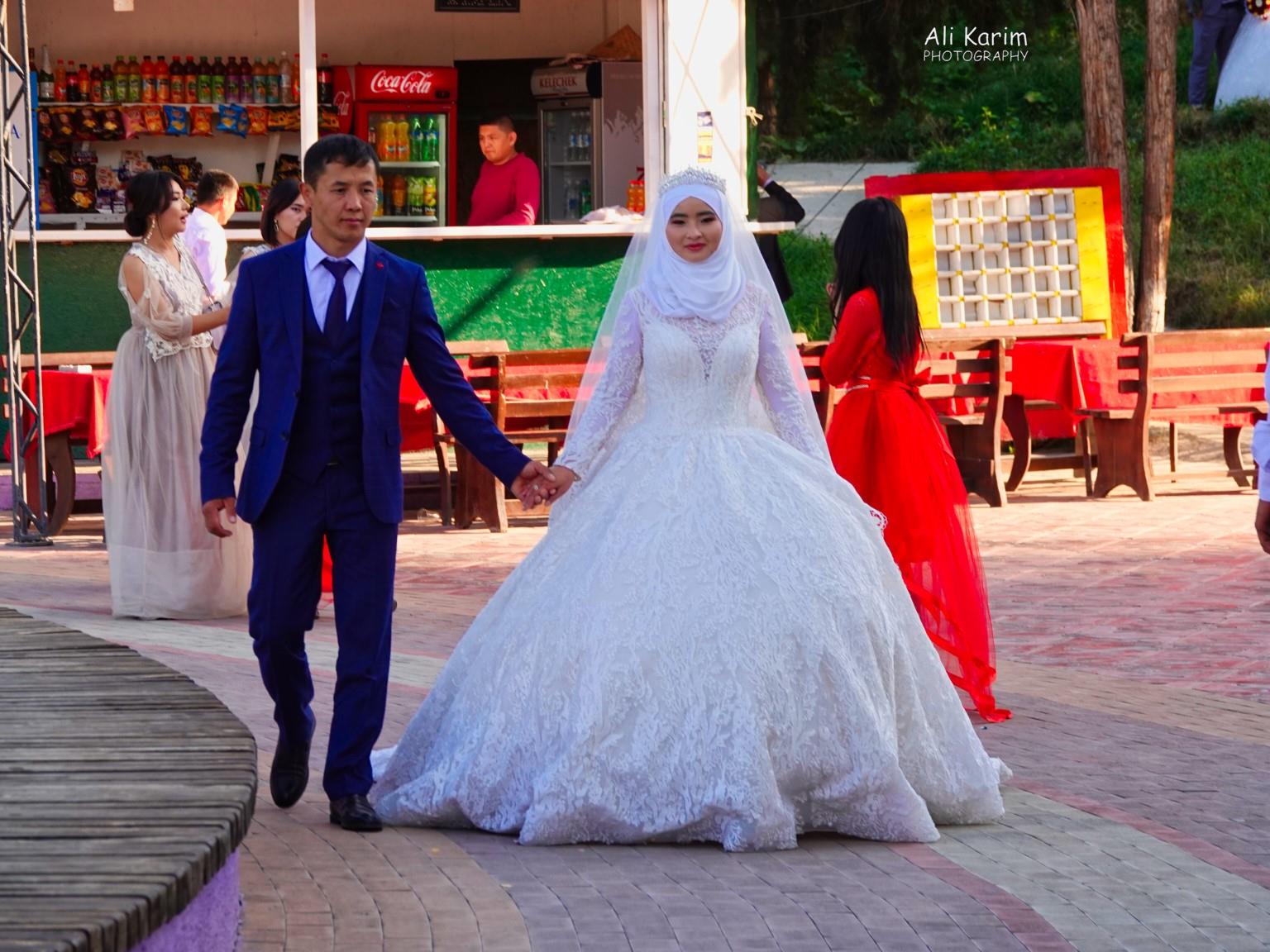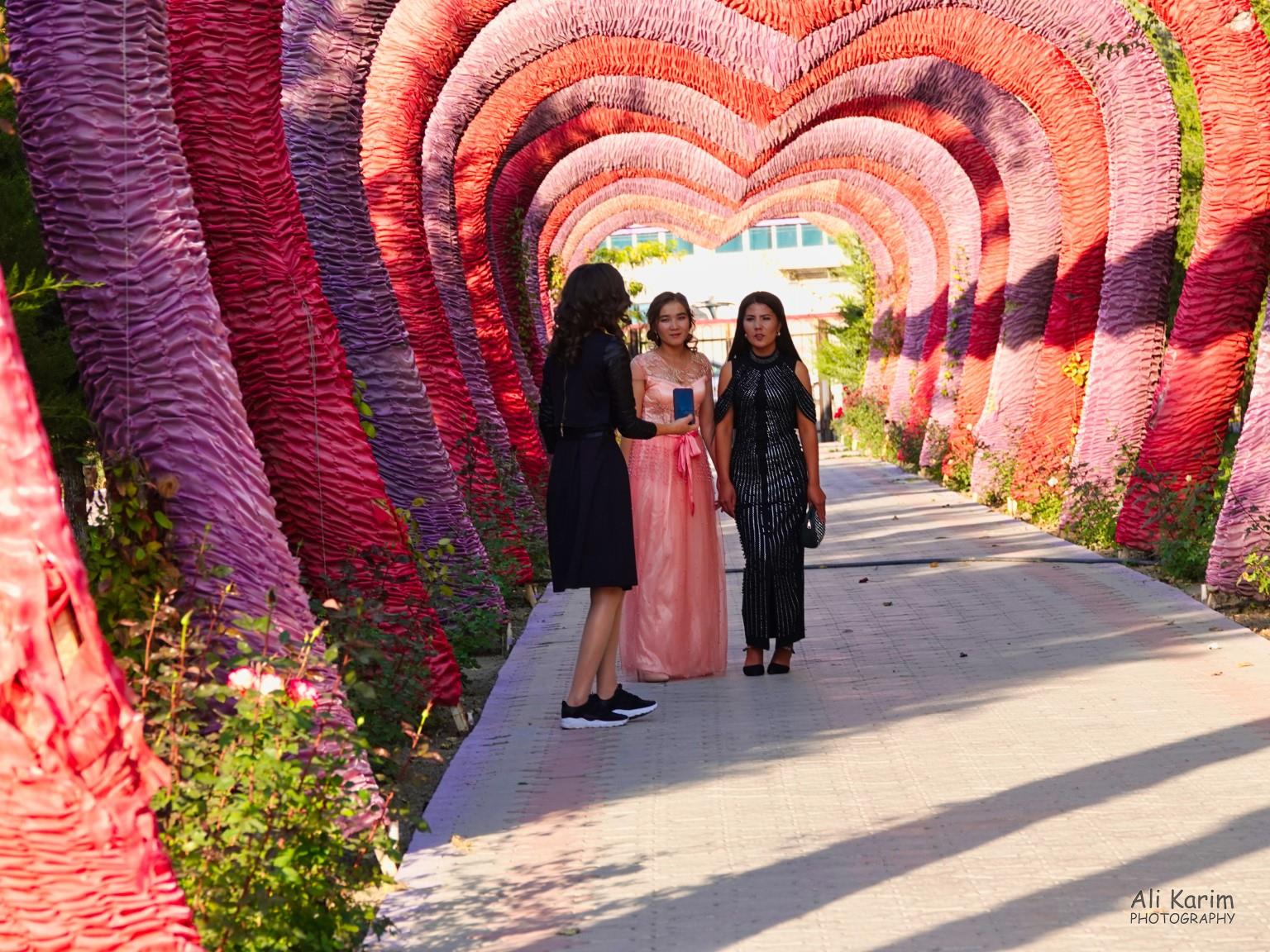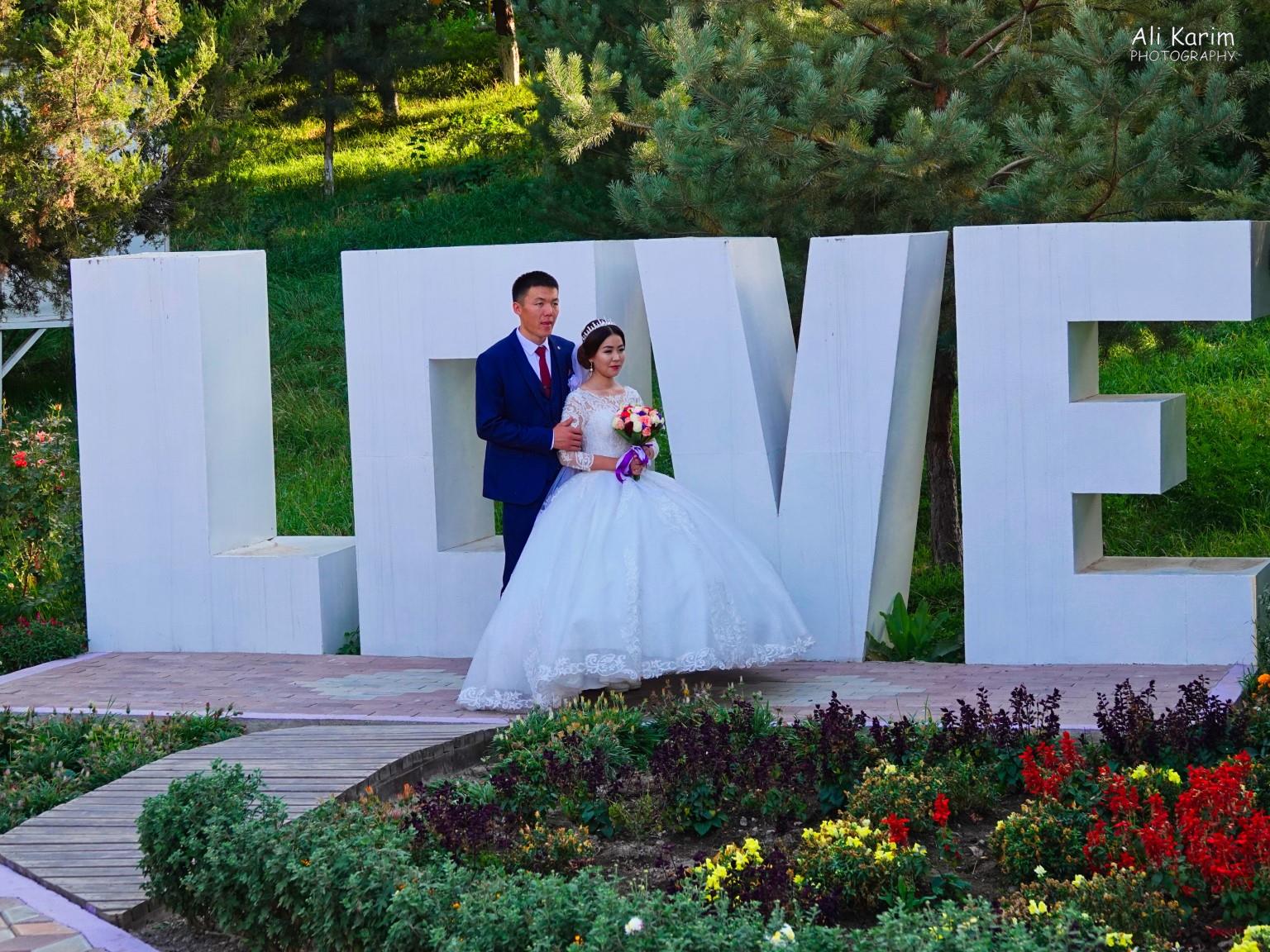 Lively Wedding partying

We walked back to the hotel from here, as Shuhrat's father, Alifbek, his wife and niece, Adisa, had arrived at our hotel to meet us. We met Alifbek Azizmamadov and the family, and since English was difficult, they Whats App'd their daughter, Muayo, who is doing her medical residency in Moscow, to translate in both directions. We chatted for a little while and got to know each other, and Alifbek and his family graciously invited us over to dinner at their place the next day. Very nice of them.
By now, it was close to dark, so we showered, and then went out for dinner at Islambek, a local restaurant nearby; recommended by the hotel staff. We walked to Islambek as it was close by but had to stop and ask passersby where it was as all the signs were in Russian. We finally found it but were informed there were no tables available. Actually, this restaurant consisted of almost all private cabin dining areas, which were all full. However, there were a couple of picnic tables in the center; one of which was available. So we asked if we could sit here, and we got served here. Since English was difficult, this nice lady below, who spoke good English, helped us out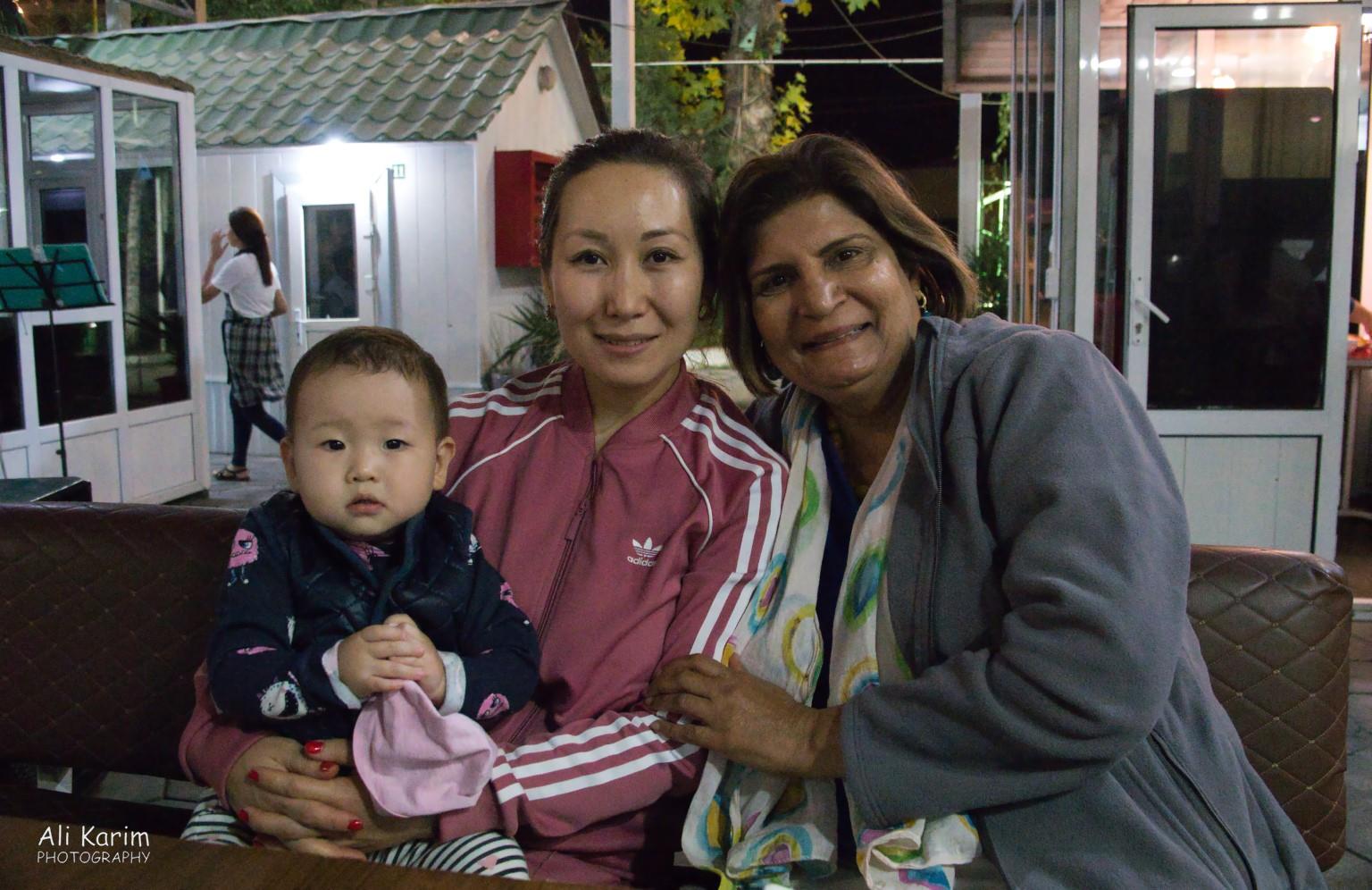 The meal was drinks, salad, lamb chops and kebab; cost was $10; very reasonable; I love this place
Food Station
Islambek is a very good dinning place which gives a private dining experience in the cabins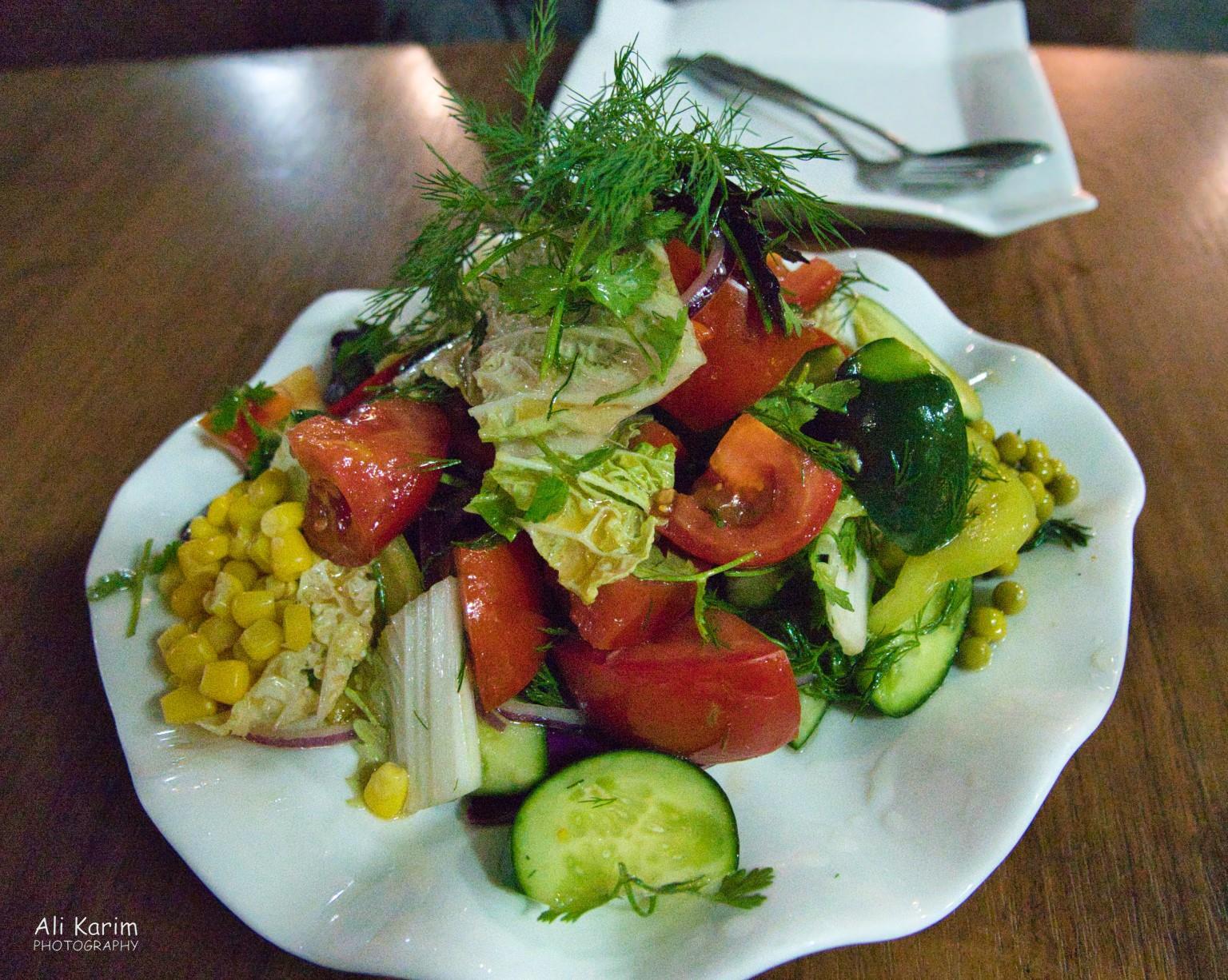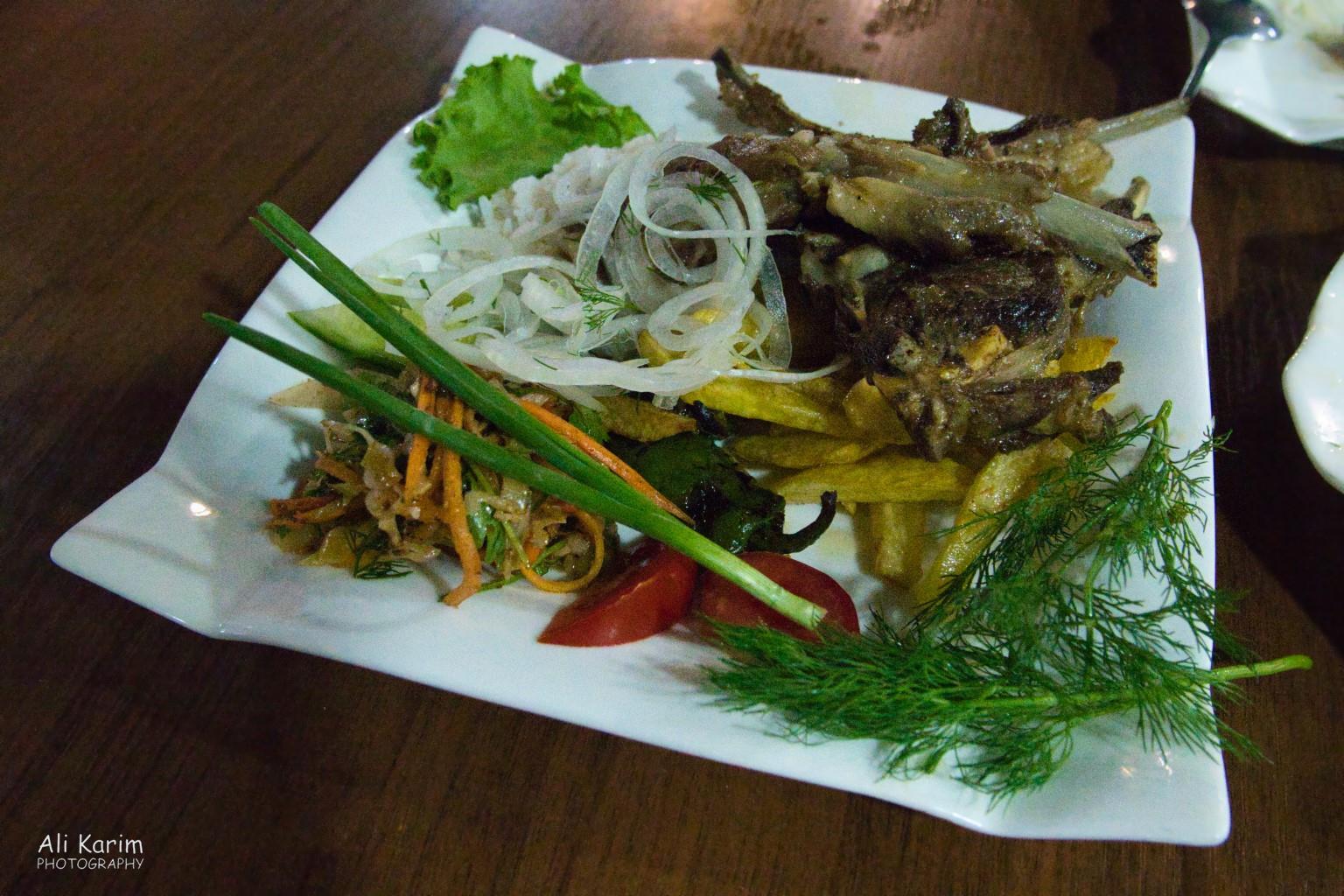 After this delicious meal, we walked back to the hotel for a good night's rest
More Osh next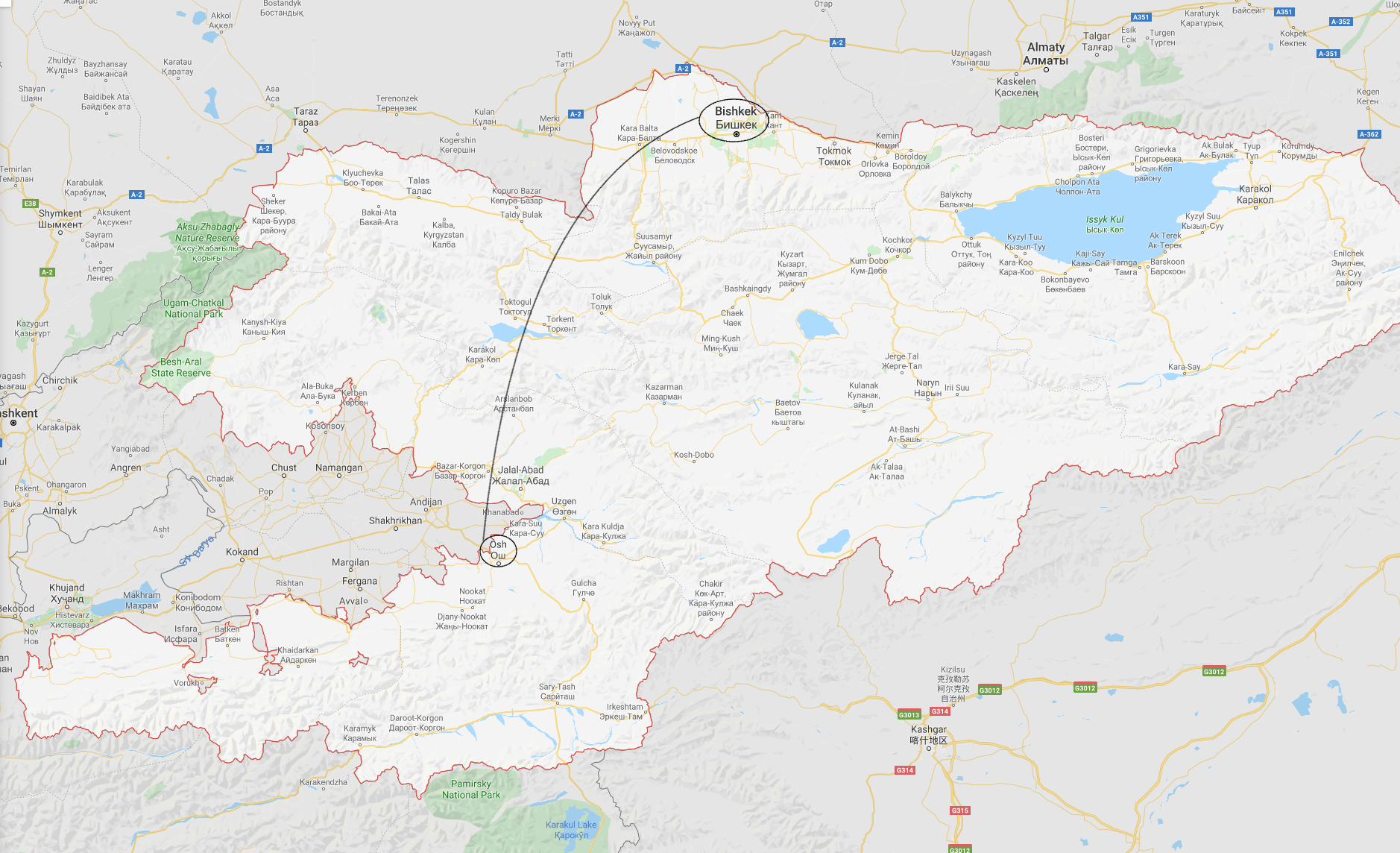 This entry was posted in
Asia
,
Kyrgyzstan
,
Silk Road Kyrgyzstan Sept 2019