After Porto and Coimbra, we came back to Lisbon Portugal, and settled into our Airbnb apartment; which was a good sized one bedroom, fully equipped, in an old building, only 3 minutes' walk from the central Cais do Sodre station, for connection to the trains, buses, trams and the metro. Very convenient indeed.
About Lisbon
Lisbon is one of the oldest cities in Europe, predating Rome, Paris and London. Lisbon (like Rome) is built on 7 hills, and has a population of about 3 million people, and is the Capital of Portugal. Excavations in Lisbon show Phoenician remains from 1200BC; and was inhabited by Celts, and then occupied by Romans, followed by various Barbarians and Visigoths, Moors from Berber North Africa, Crusaders, Spain and France (Bonaparte). Lisbon suffered multiple major earthquakes over the years, with the last major one being in 1755, after which the city was largely rebuilt as most of it was destroyed by the earthquake and the resulting Tsunami.
We took some time to check out some of Lisbon's sights, and captured images below.
Lisbon has great weather; mid 60's at night and mid 80's daytime. Public transportation is excellent and gets you close to almost anywhere in the city. There were a lot of tourists in Lisbon, particularly in Alfama area, which is the oldest part of Lisbon.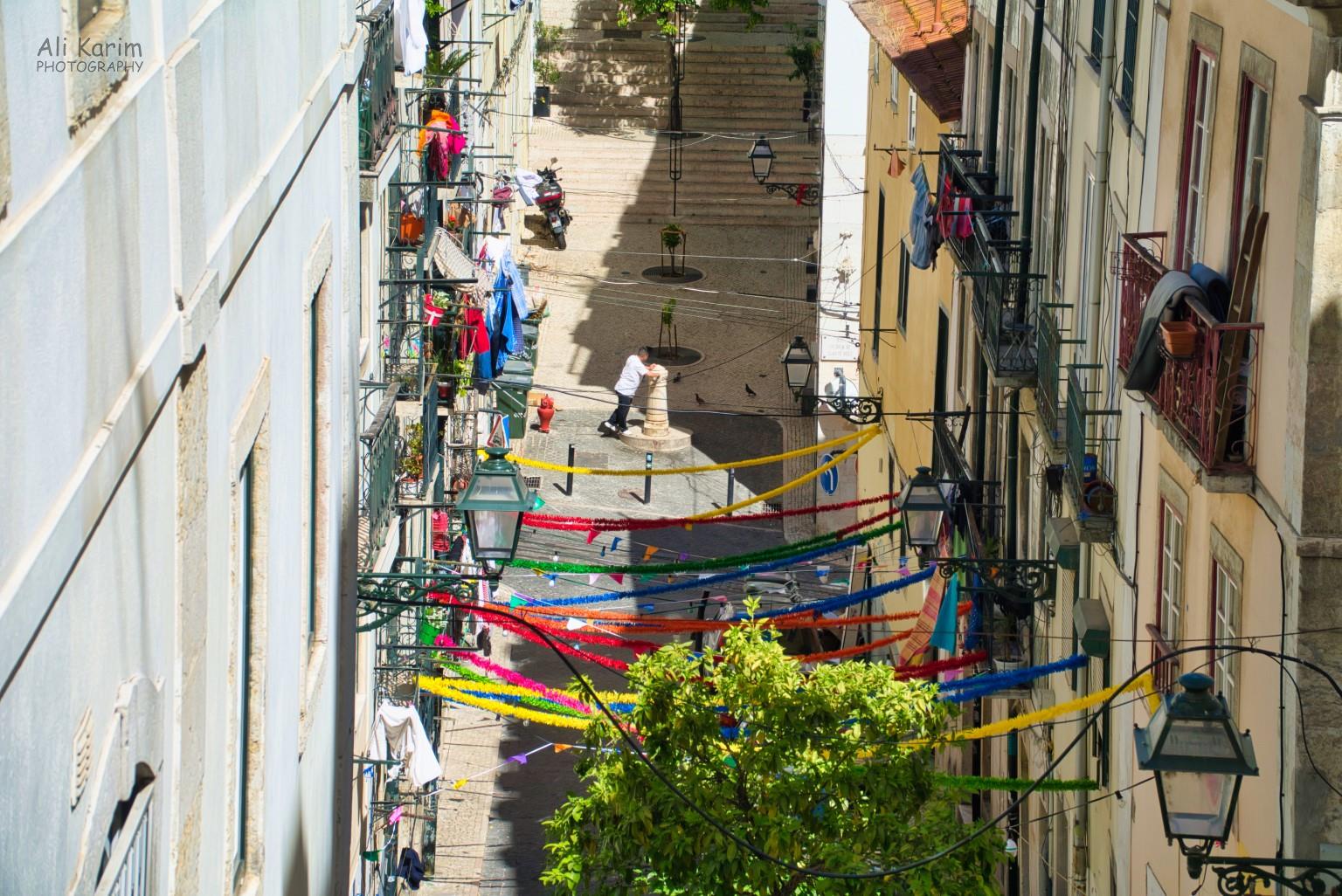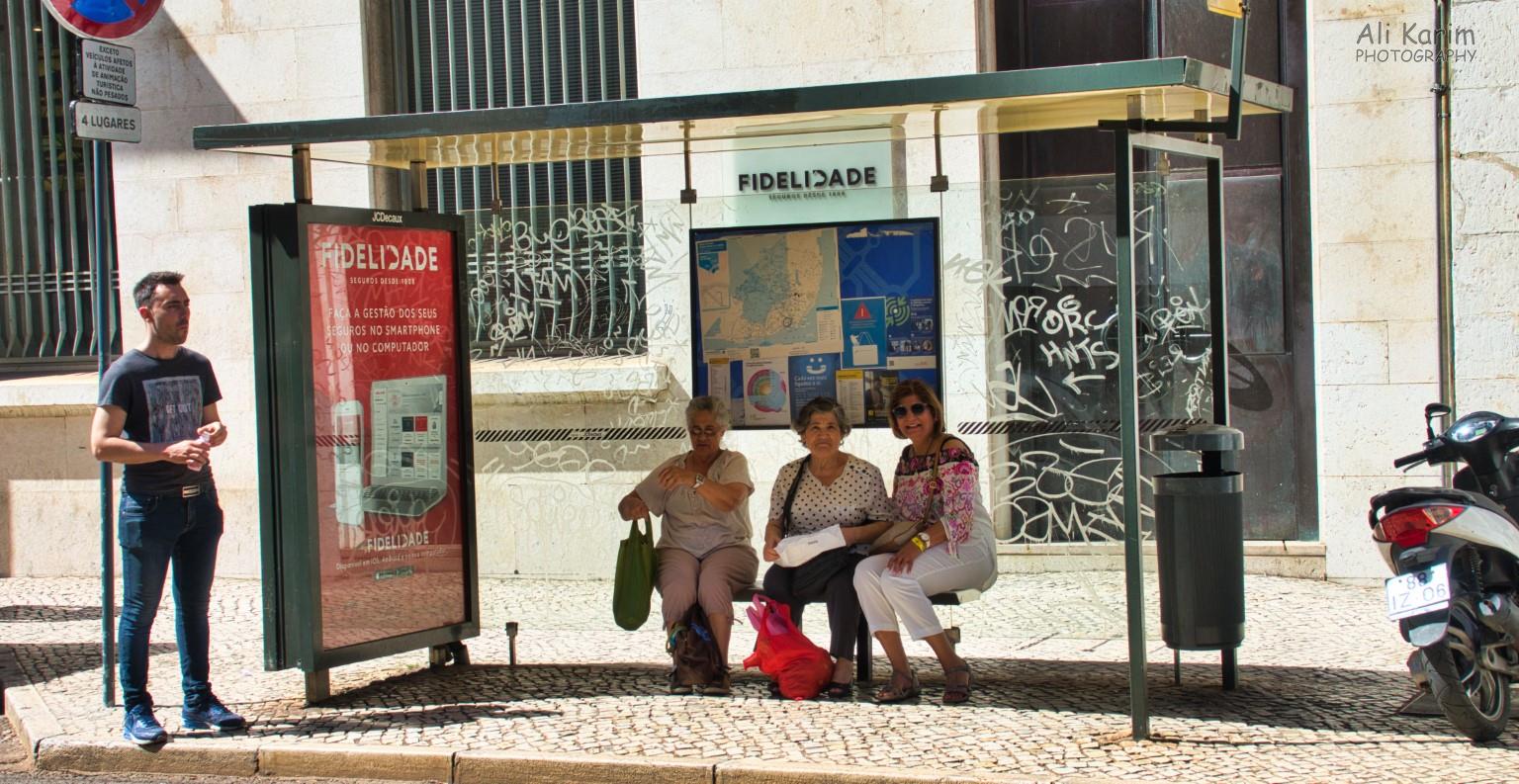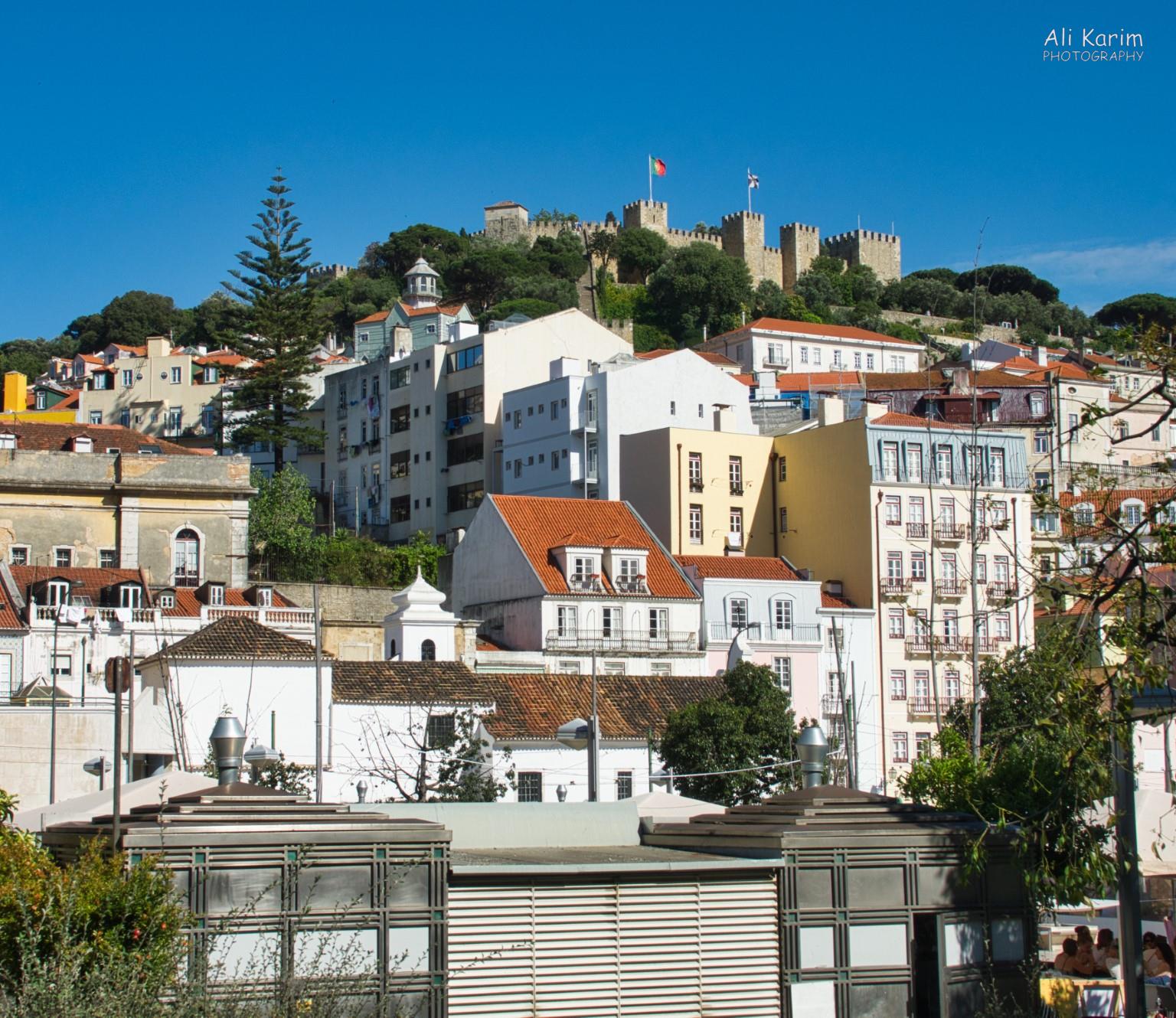 The Ascensor de Bica, one of 3 or 4 working Funiculars in Lisbon, was close to our apartment, and very convenient to get to Barrio Alto, for a Launderette and for Trams into Alfama, without having to walk steep hilly climbs. Included in our Metro pass.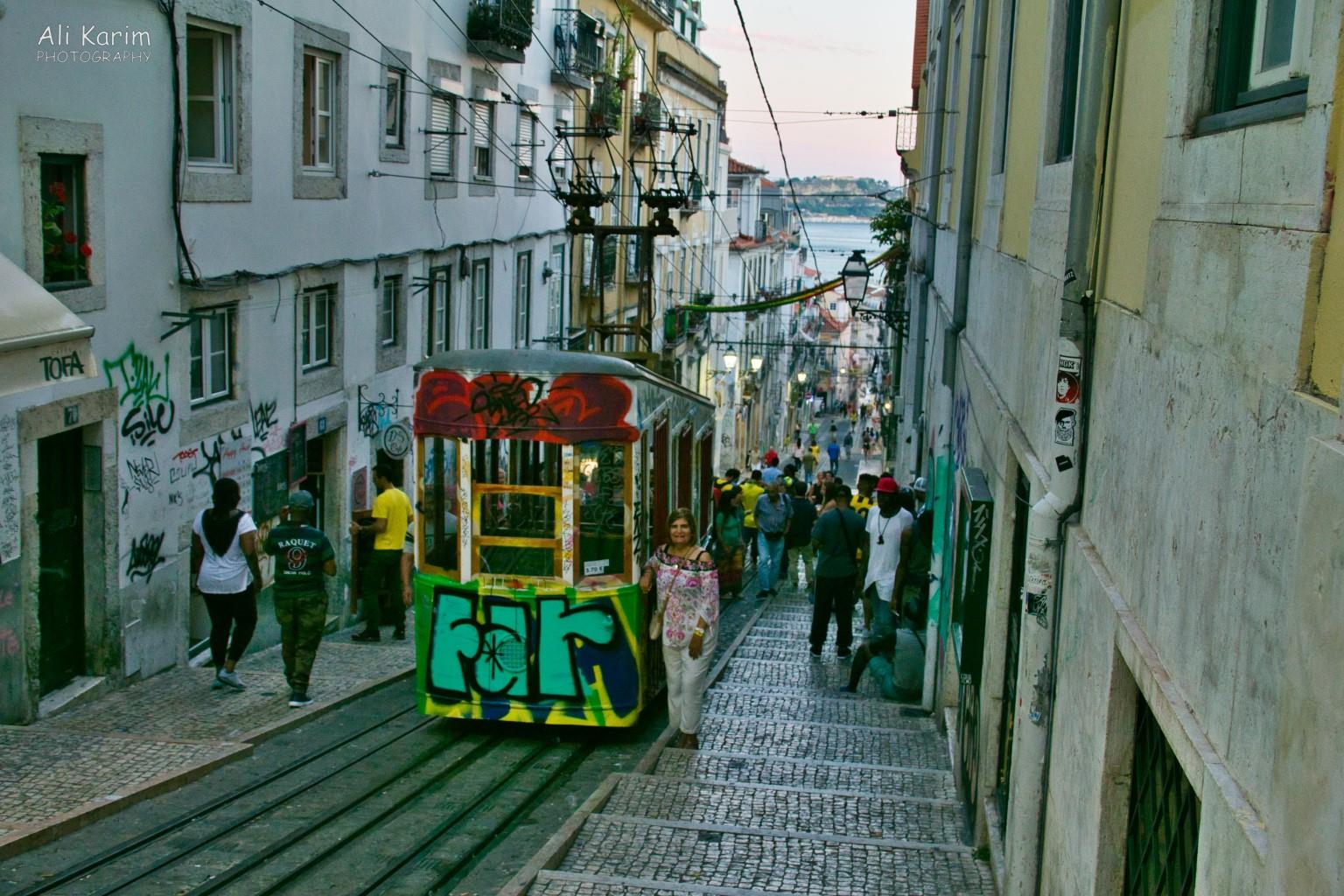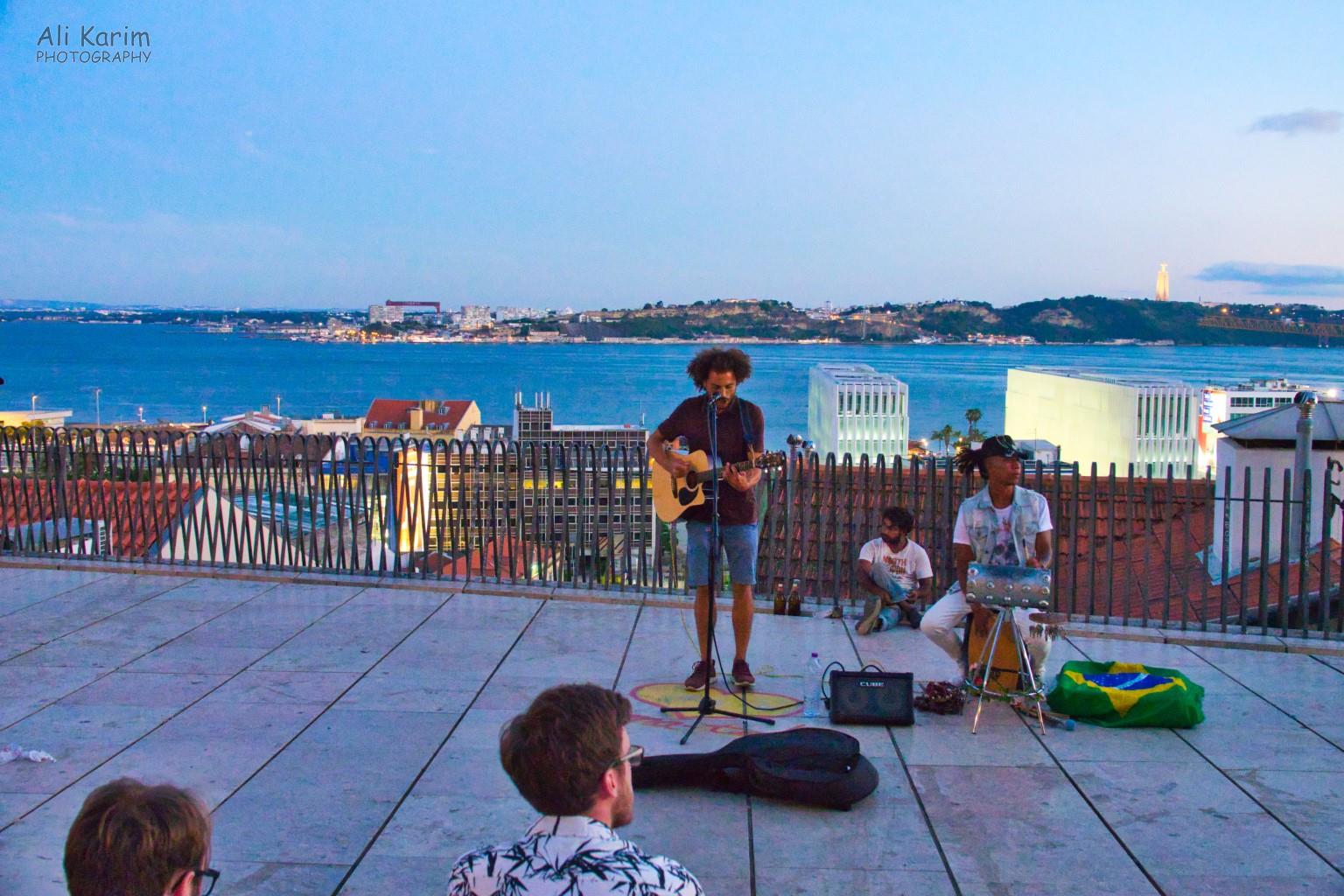 We spent some time exploring nearby Belem, which is a Bario a few kilometers to the west of Lisbon, on the Tagus river. We took the 15E tram to Belem from the Cais do Sodre (cost included in our 7 day pass), and 15 mins later, were in Belem, close to all the sites we wanted to visit.
Belem has long been associated with seafaring and early Portuguese explorers, and there are many historical monuments here; a result of the vast wealth Portugal received from its many colonies, including India (Goa etc) and Brazil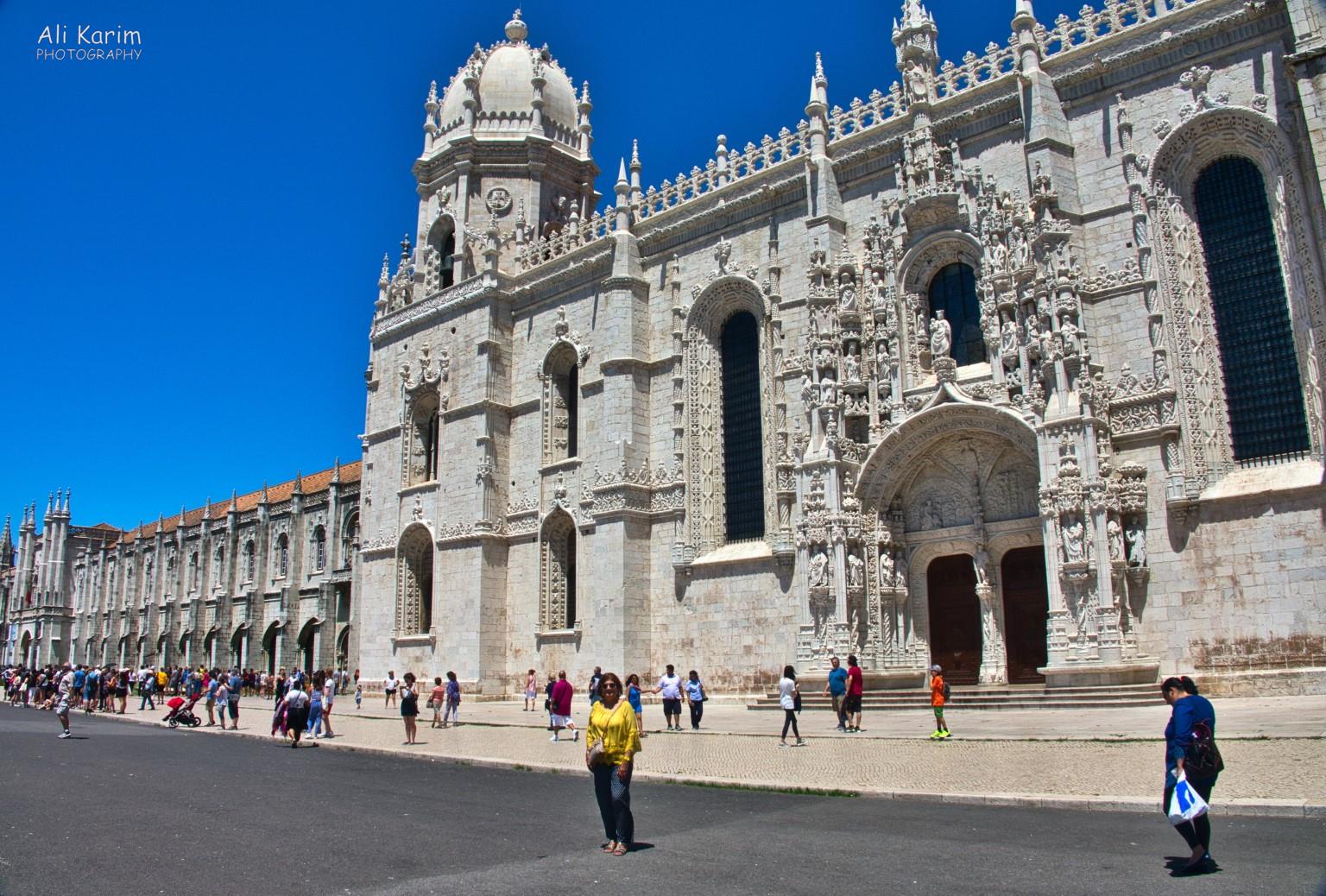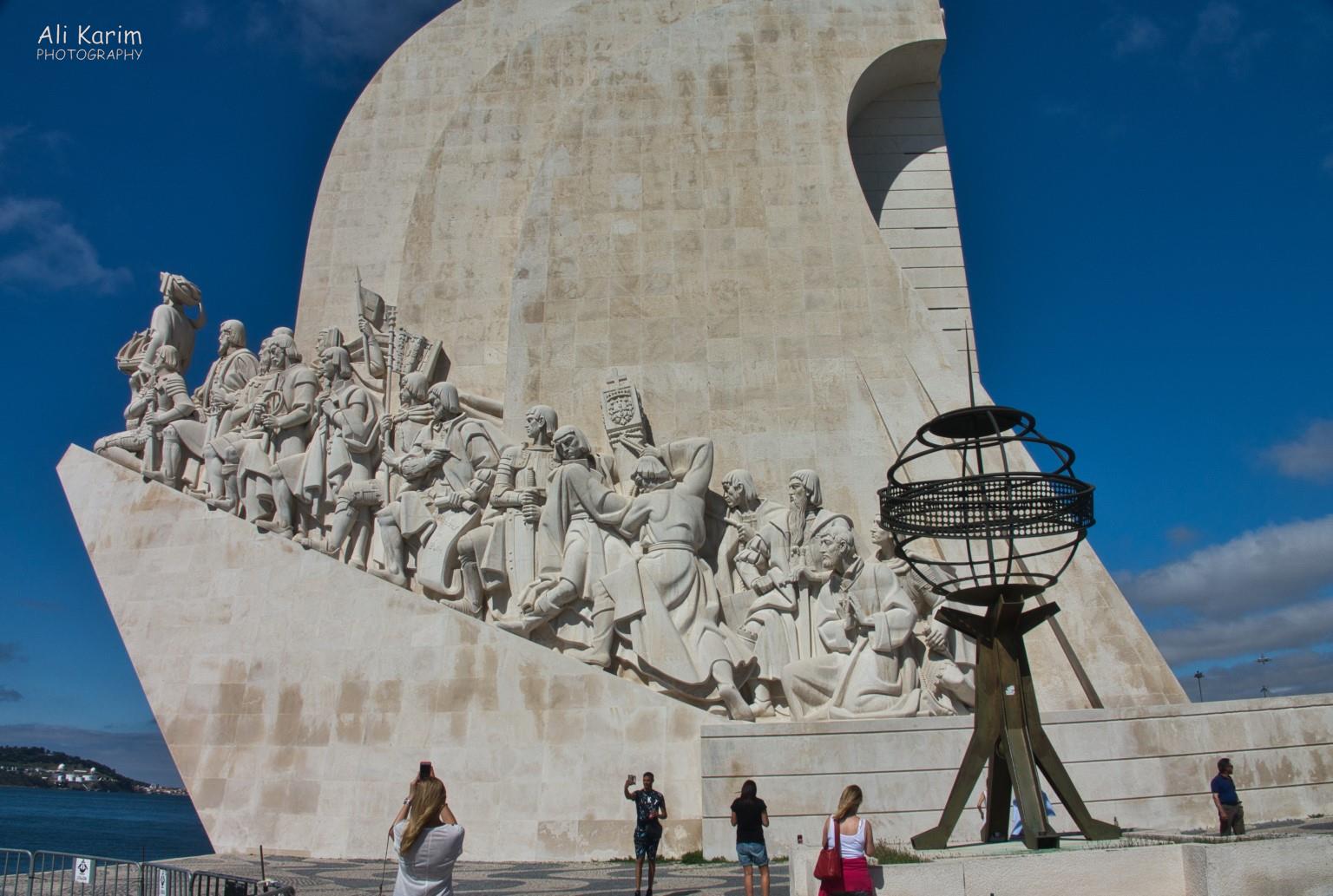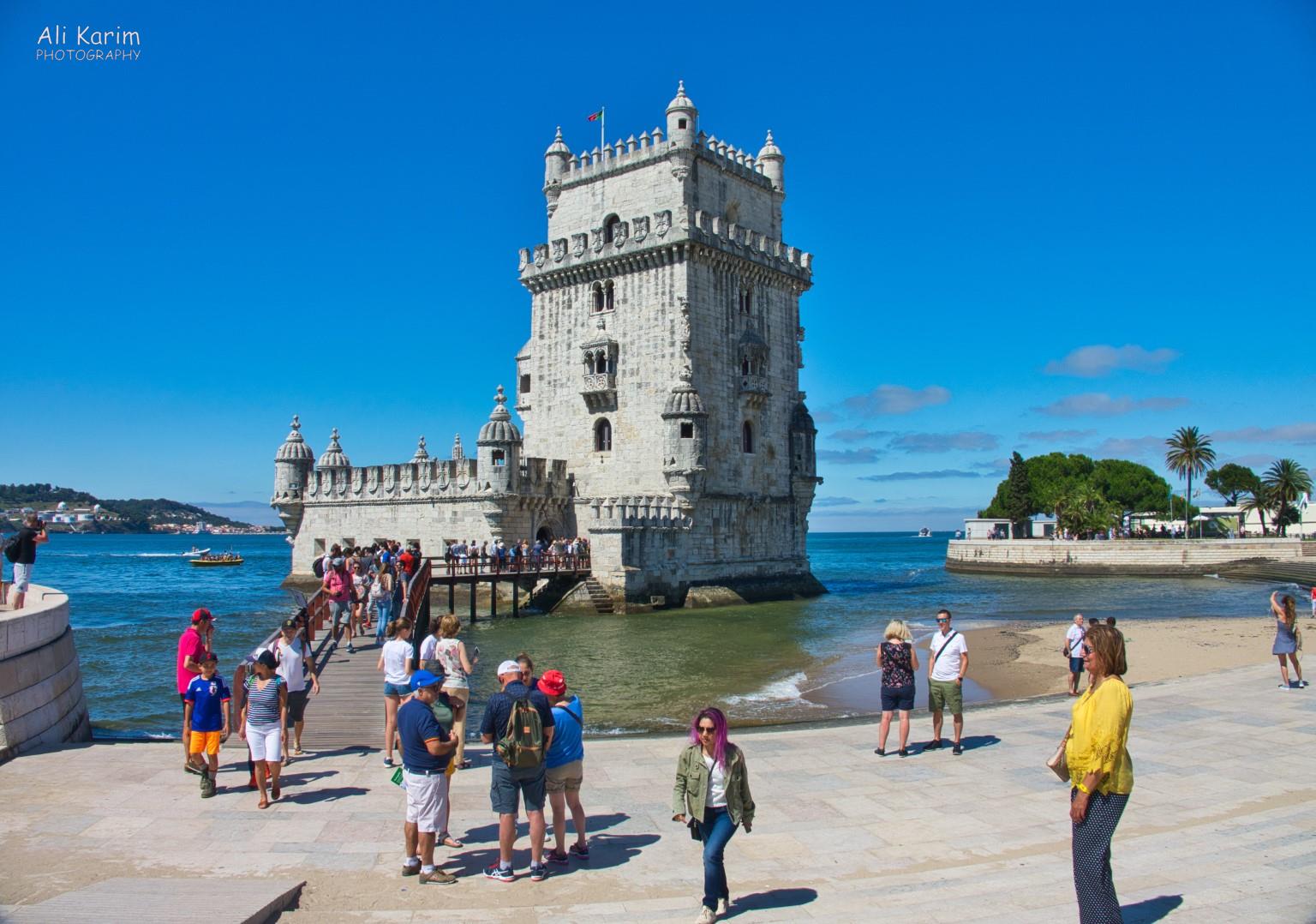 No trip to Belem is complete without a visit to the Pastéis de Belem bakery, which is the original place where the recipe for the Pastéis de Nata was first available from the nearby Mosterio dos Jeronimos.
This is quite a popular place for tourists and the place is quite large inside, having grown to accommodate the hordes of tourists. The recipe for the Pastéis de Nata is still guarded and only known to 3 people in this restaurant café. Wait was not long for us as an Israeli-Australian couple kindly invited us to share their table with them.
We ordered coffee and the Pastéis de Nata, which turned out to be quite nice. We got talking to the Obed & Oma. the Israeli-Australian couple, who were waiting to board a cruise ship to a Mediterranean cruise. An interesting & humerous couple, who then paid for our coffee and pastries; very nice of them.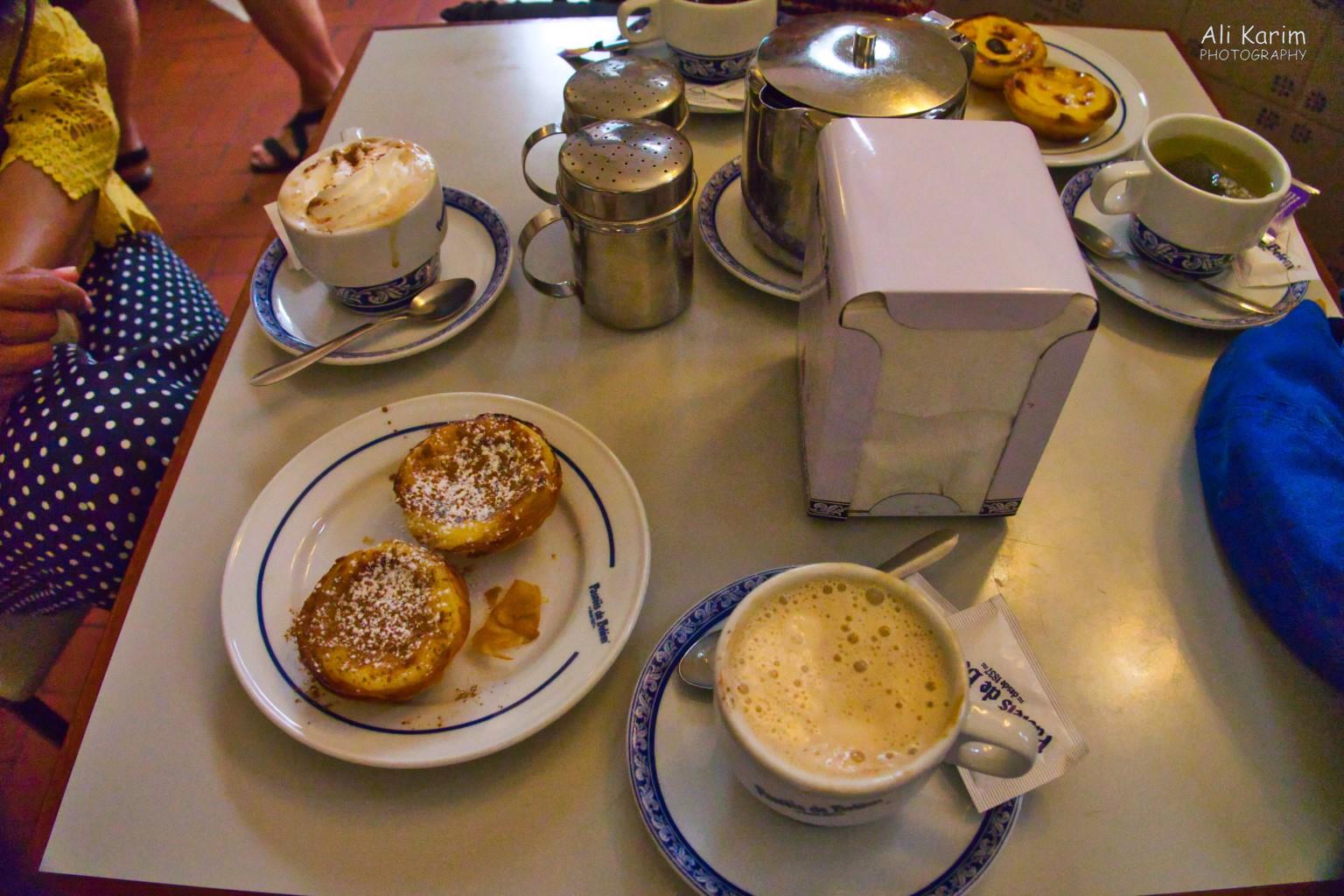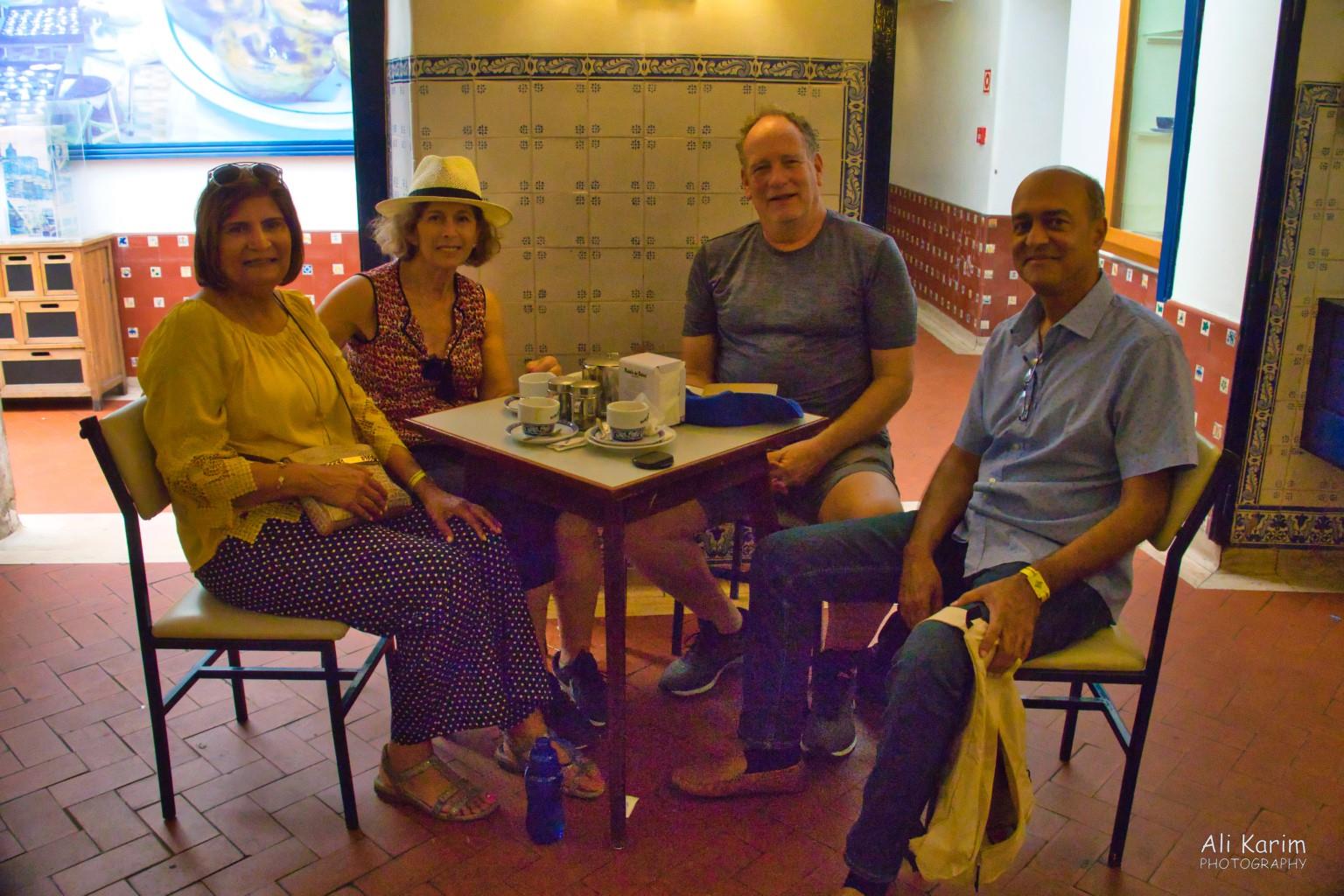 After saying our goodbyes, we then took Tram 15 back to Cais do Sodre station, and walked across the road to the Mercado da Ribeira, which is an original market for fruits, vegetables, meats and fish.
However, due to lack of popularity, about three quarters of the market has been taken over as the Timeout Market, which is basically a high end food court, with multiple kitchens offer various foods, which are reasonably good and decent, and the center of the place is where all the common tables are located to sit and eat.
And the Timeout Market does stay very busy with locals and tourists. The original market is reduced in size and was not very busy.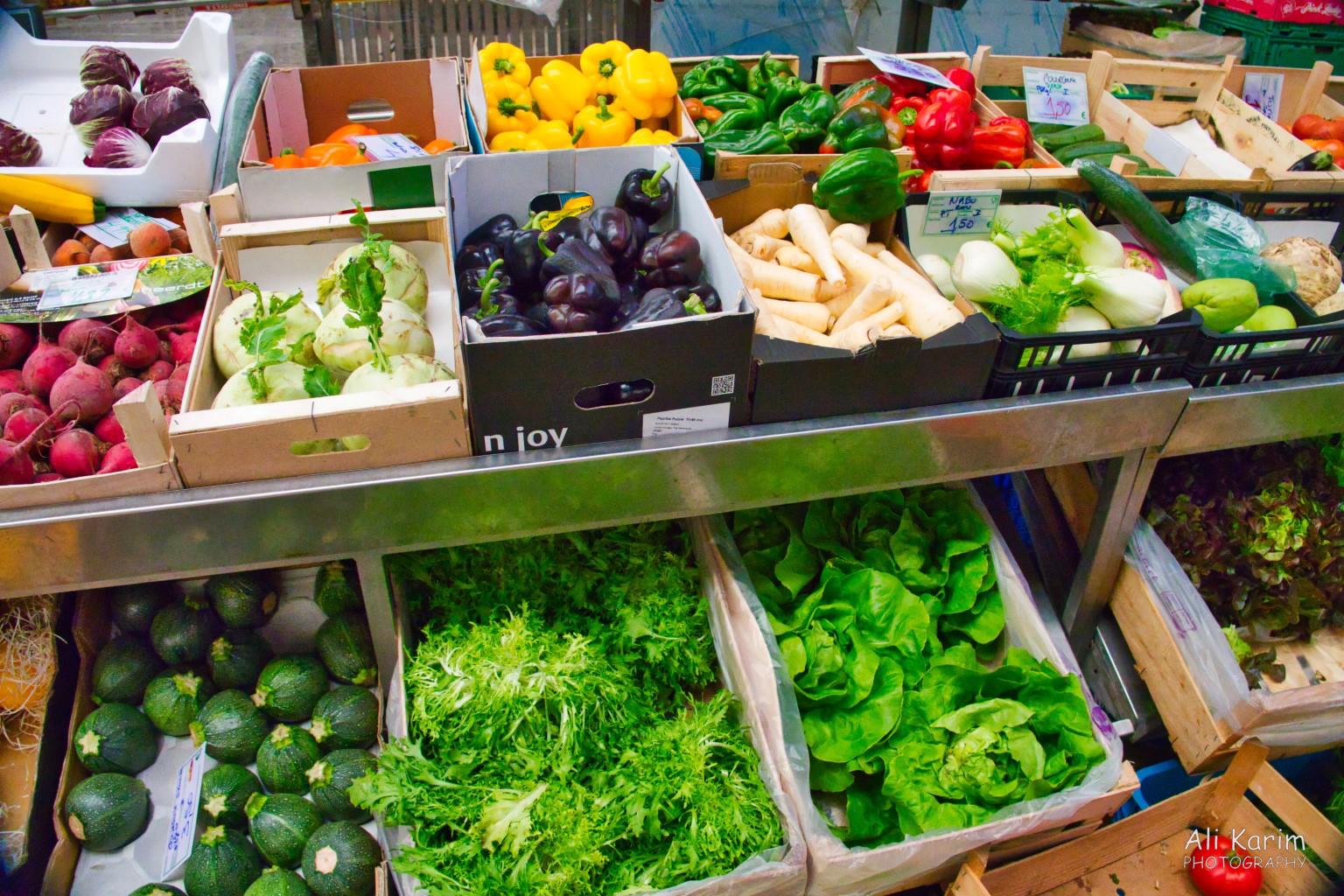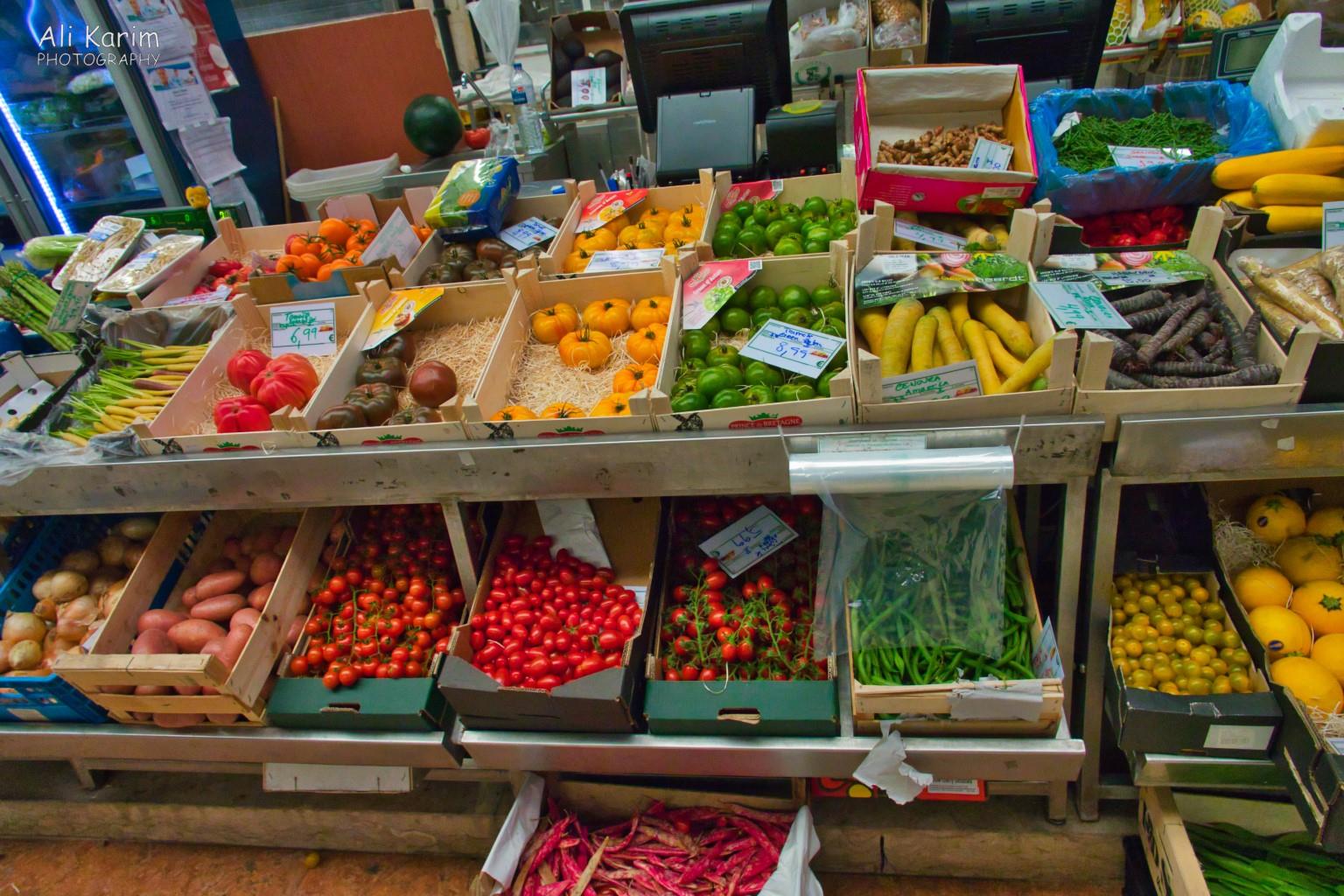 We left the Mercado and headed towards our apartment, and below are some views along the way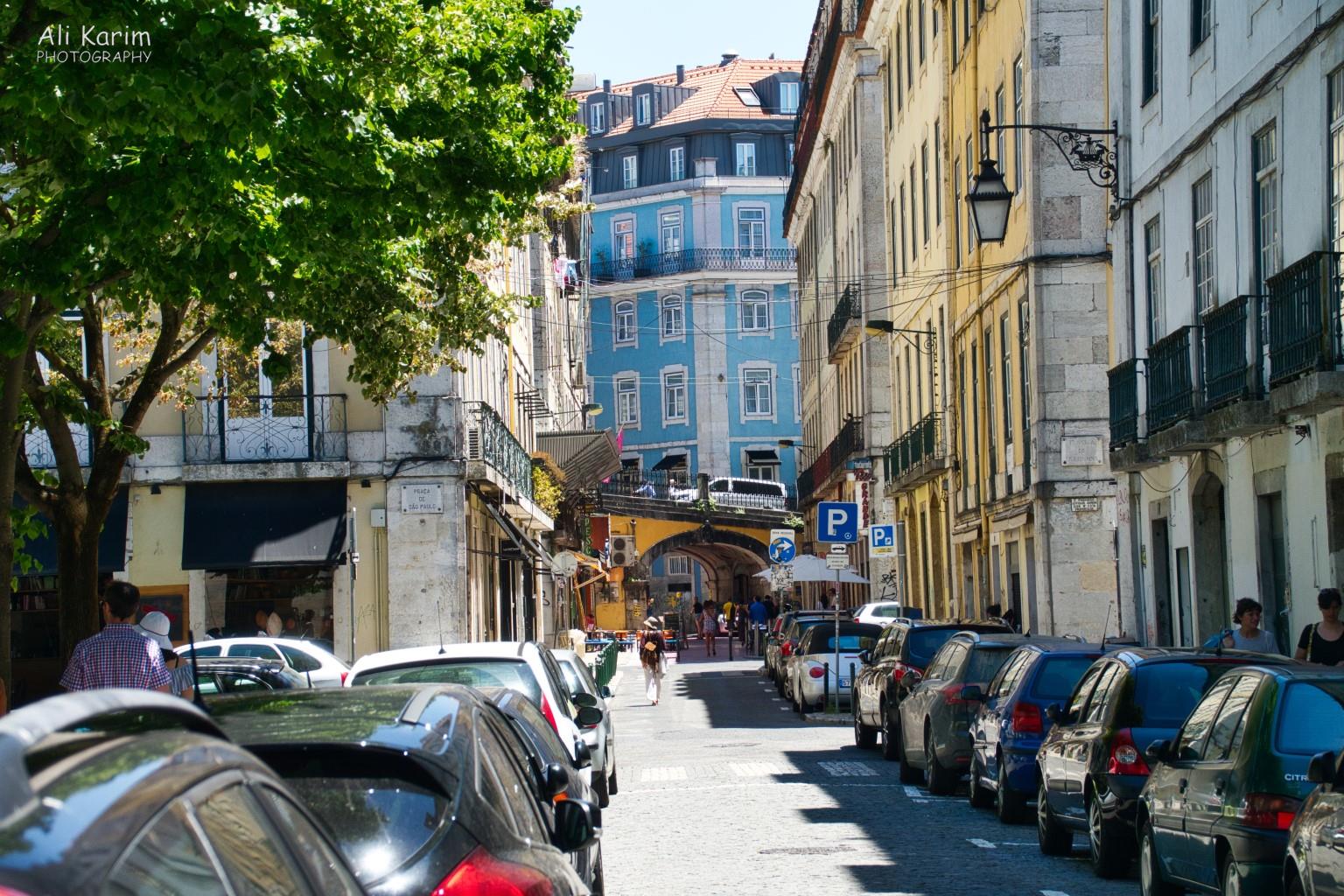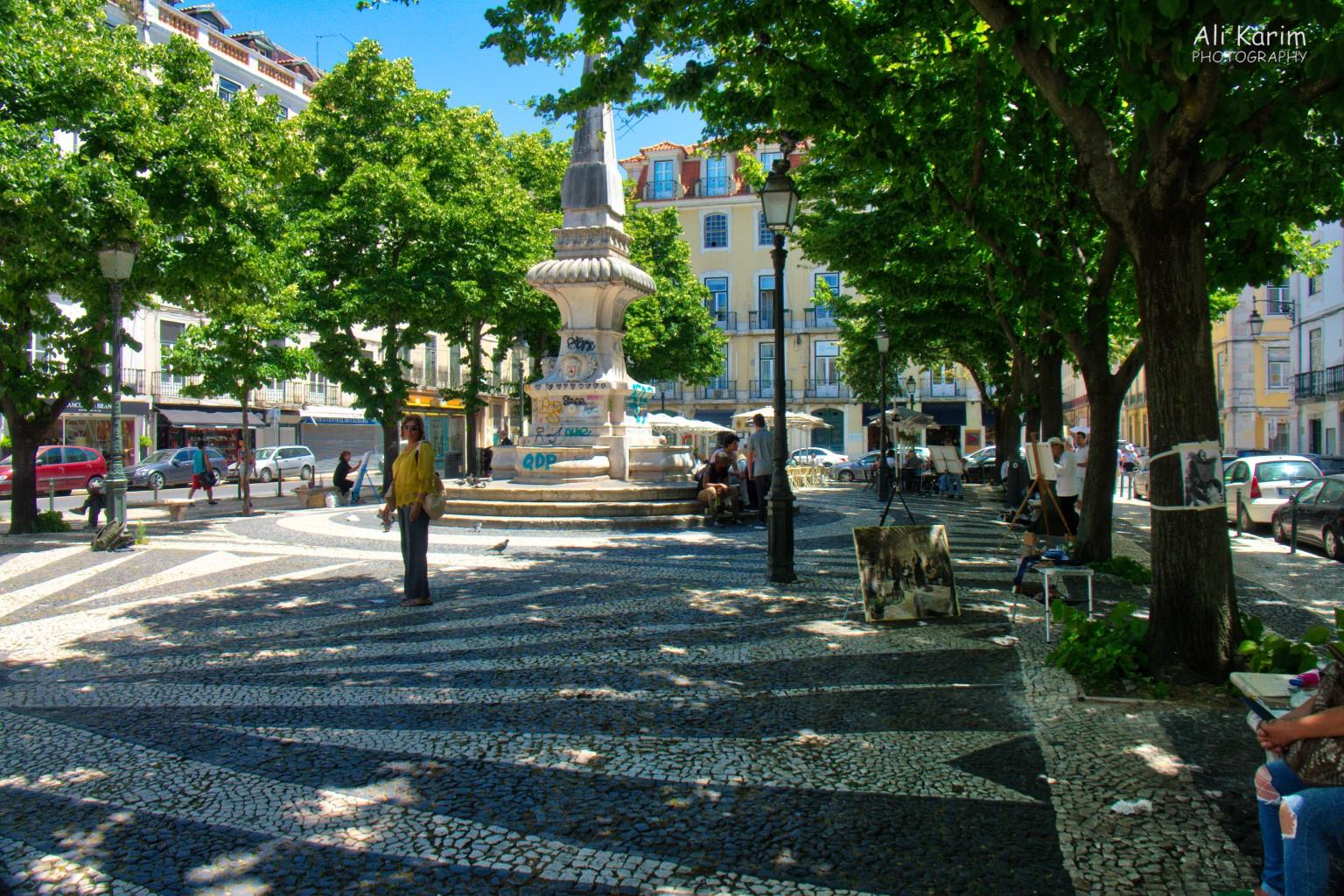 Below are more views of other areas of Lisbon Portugal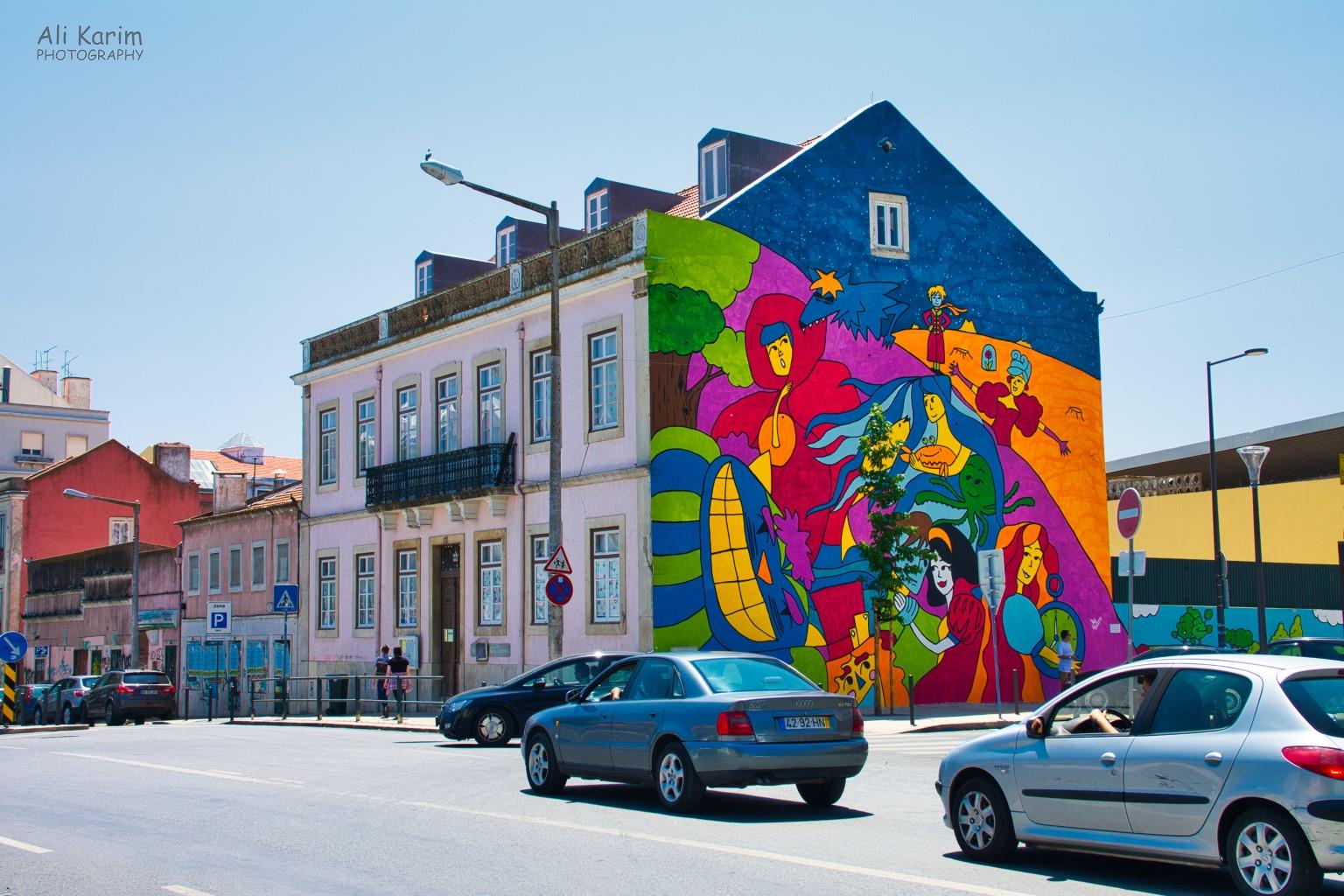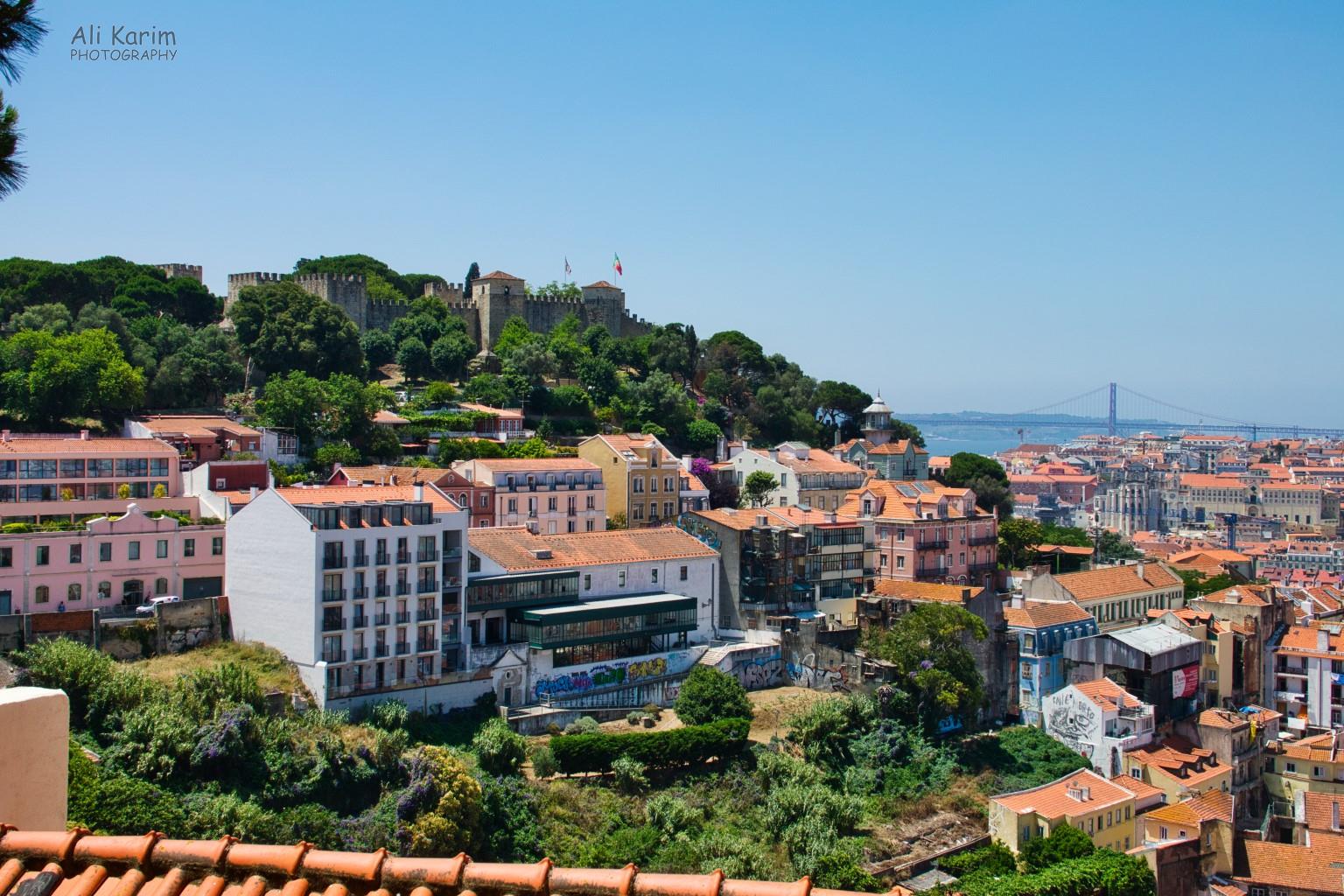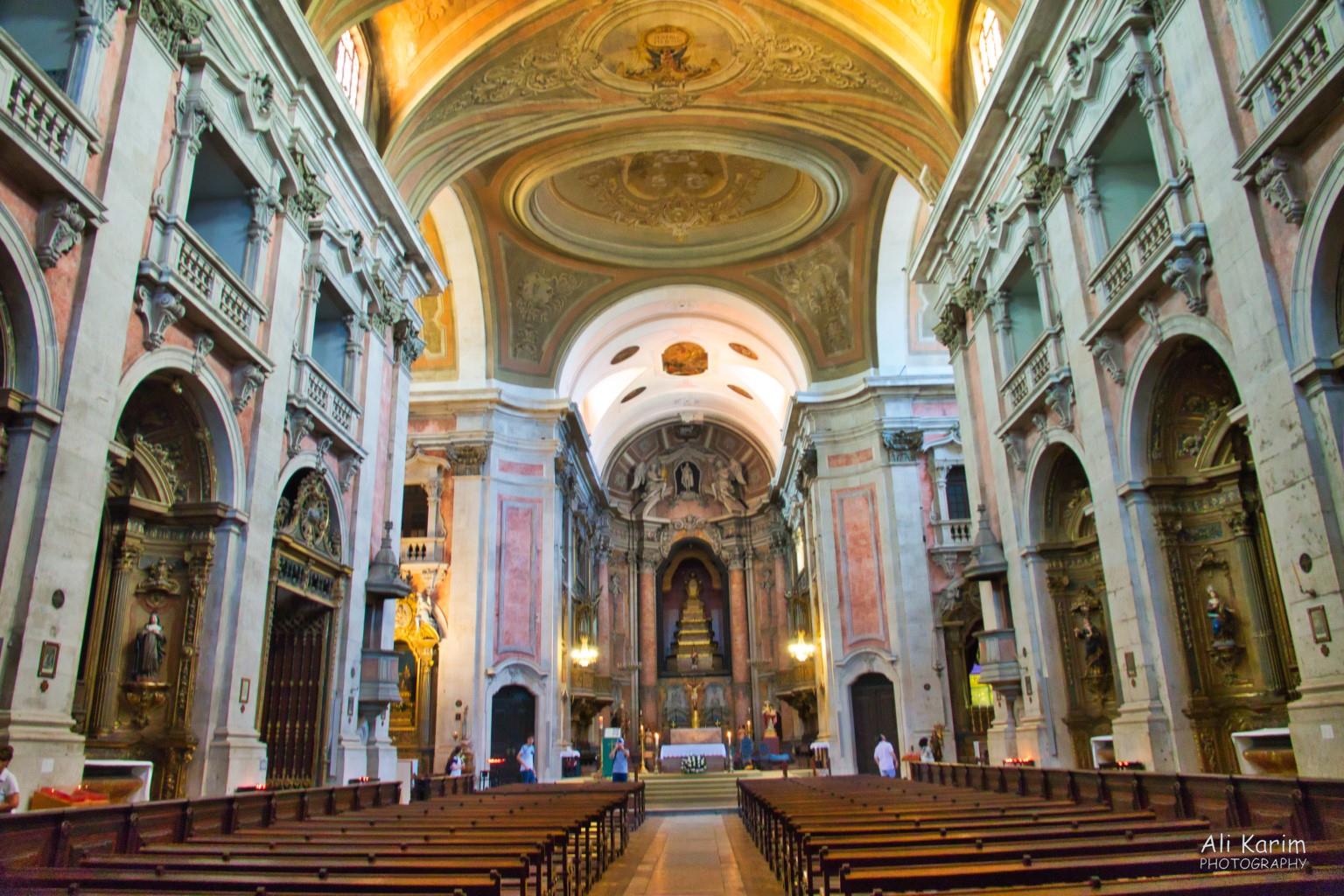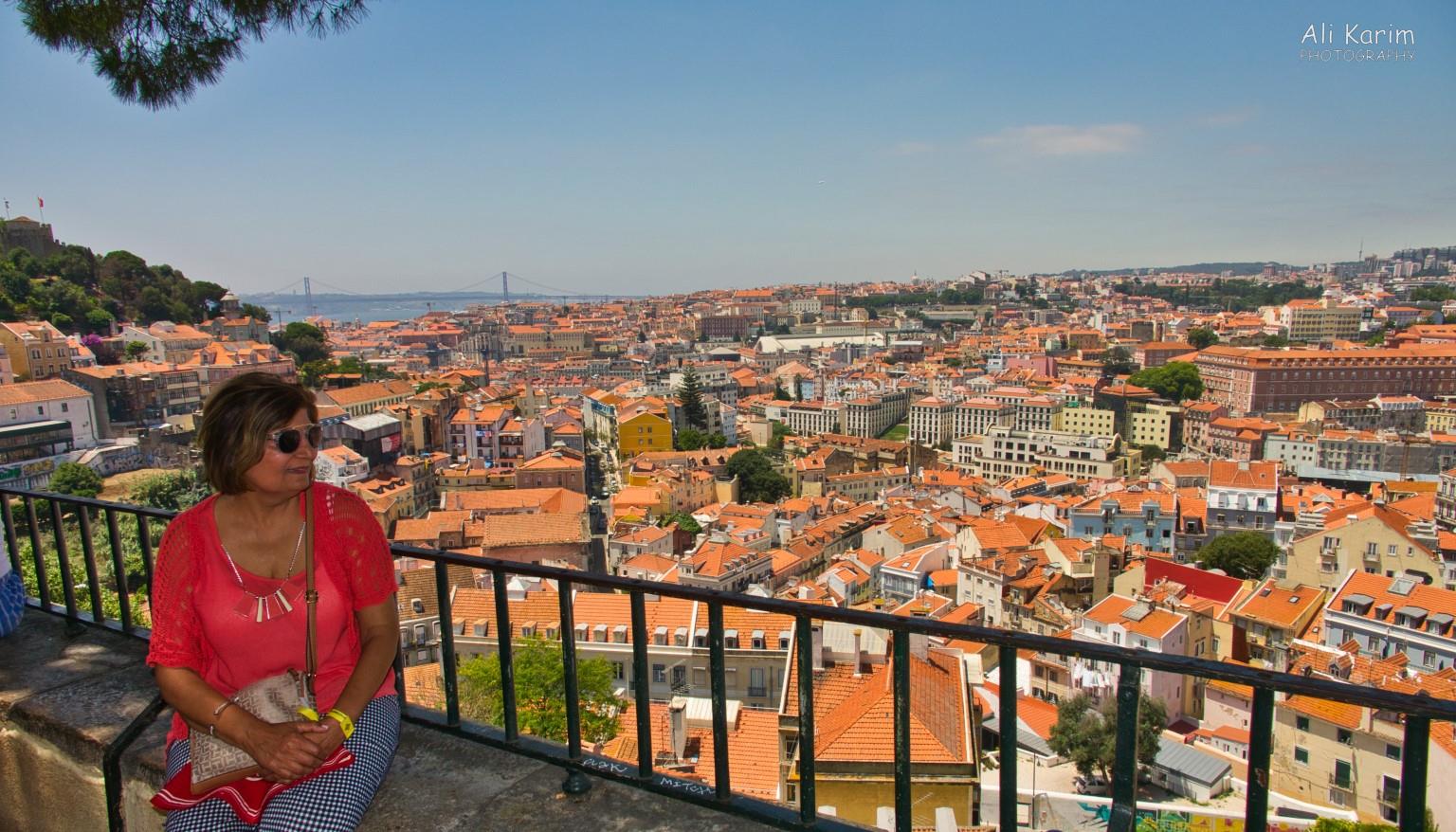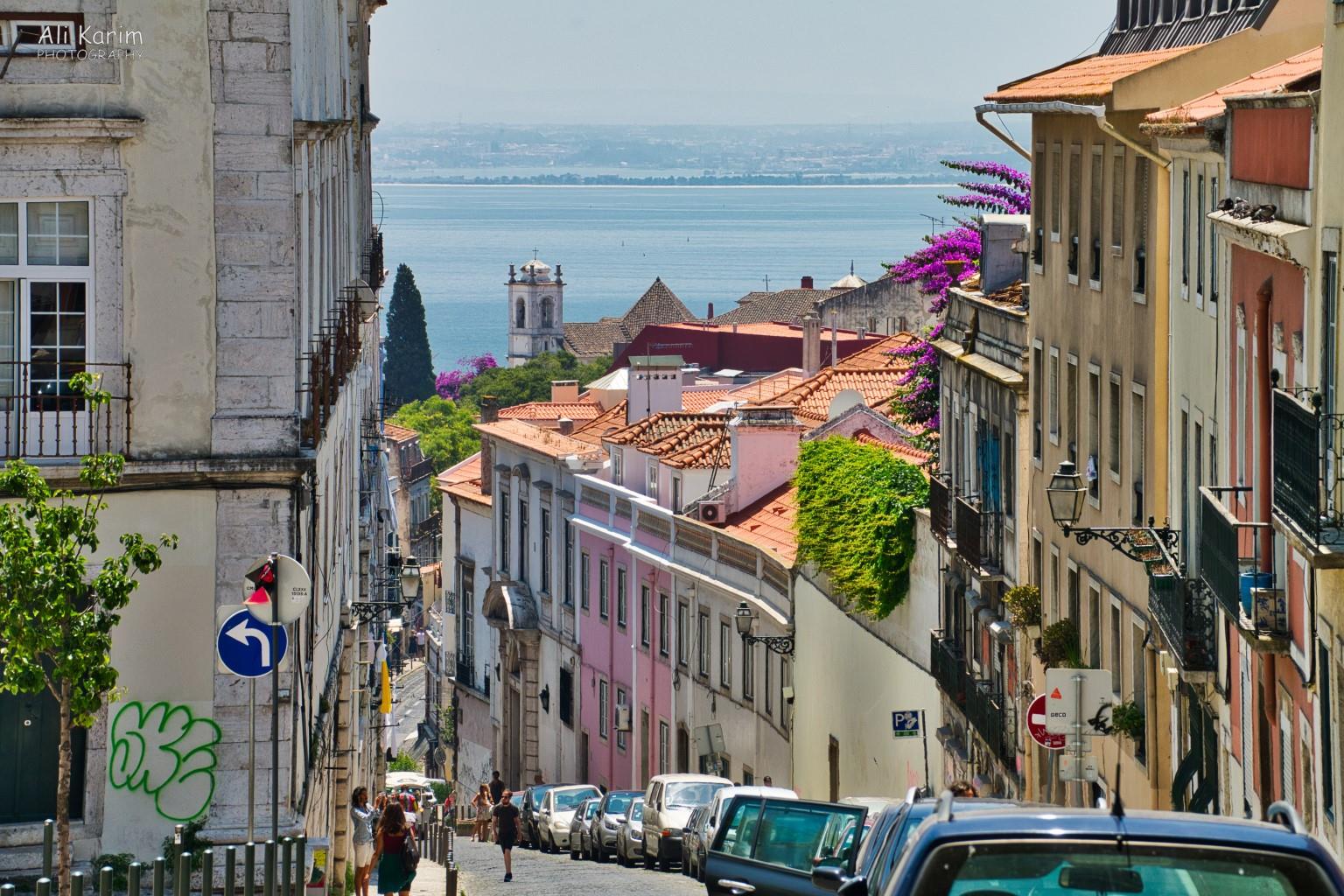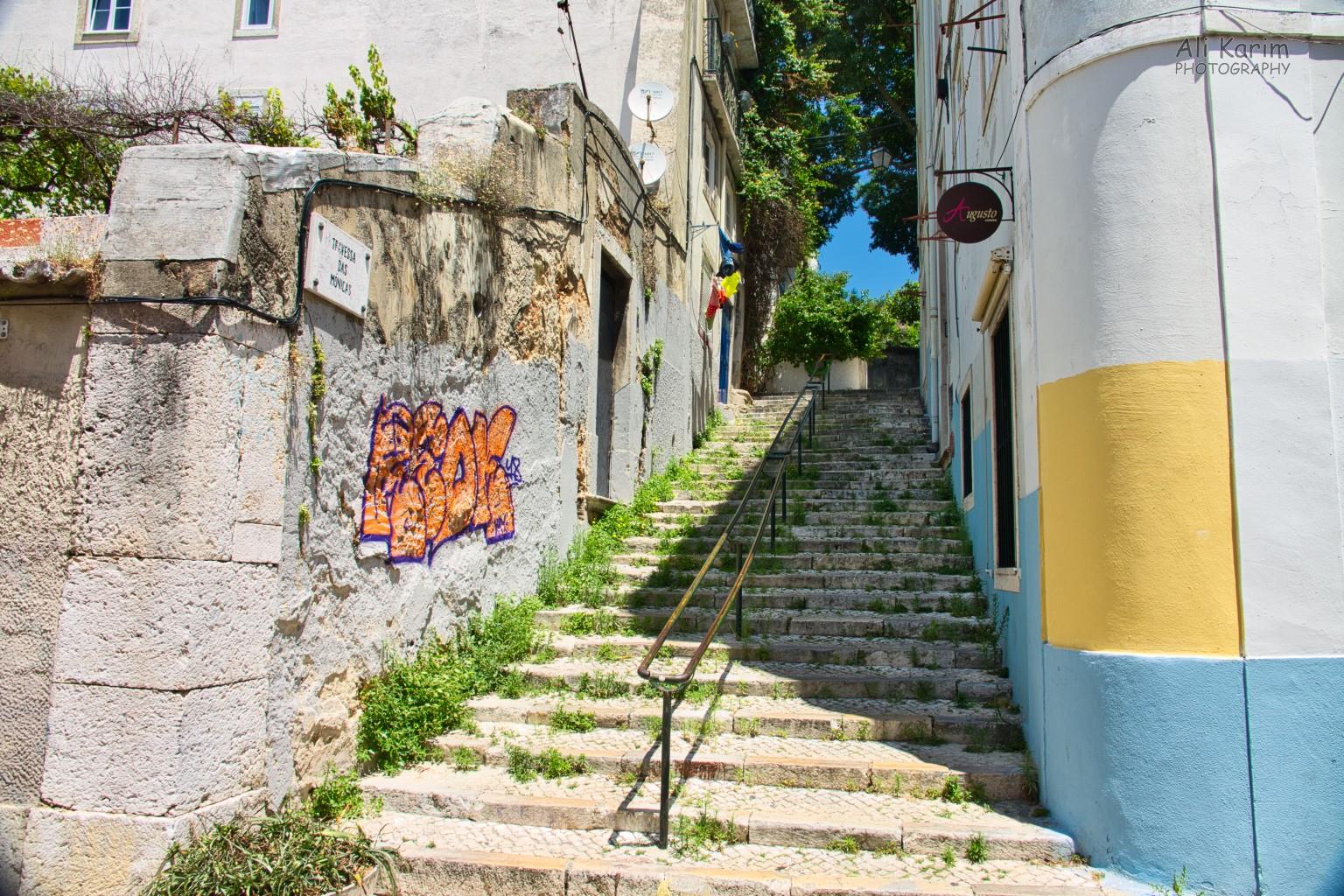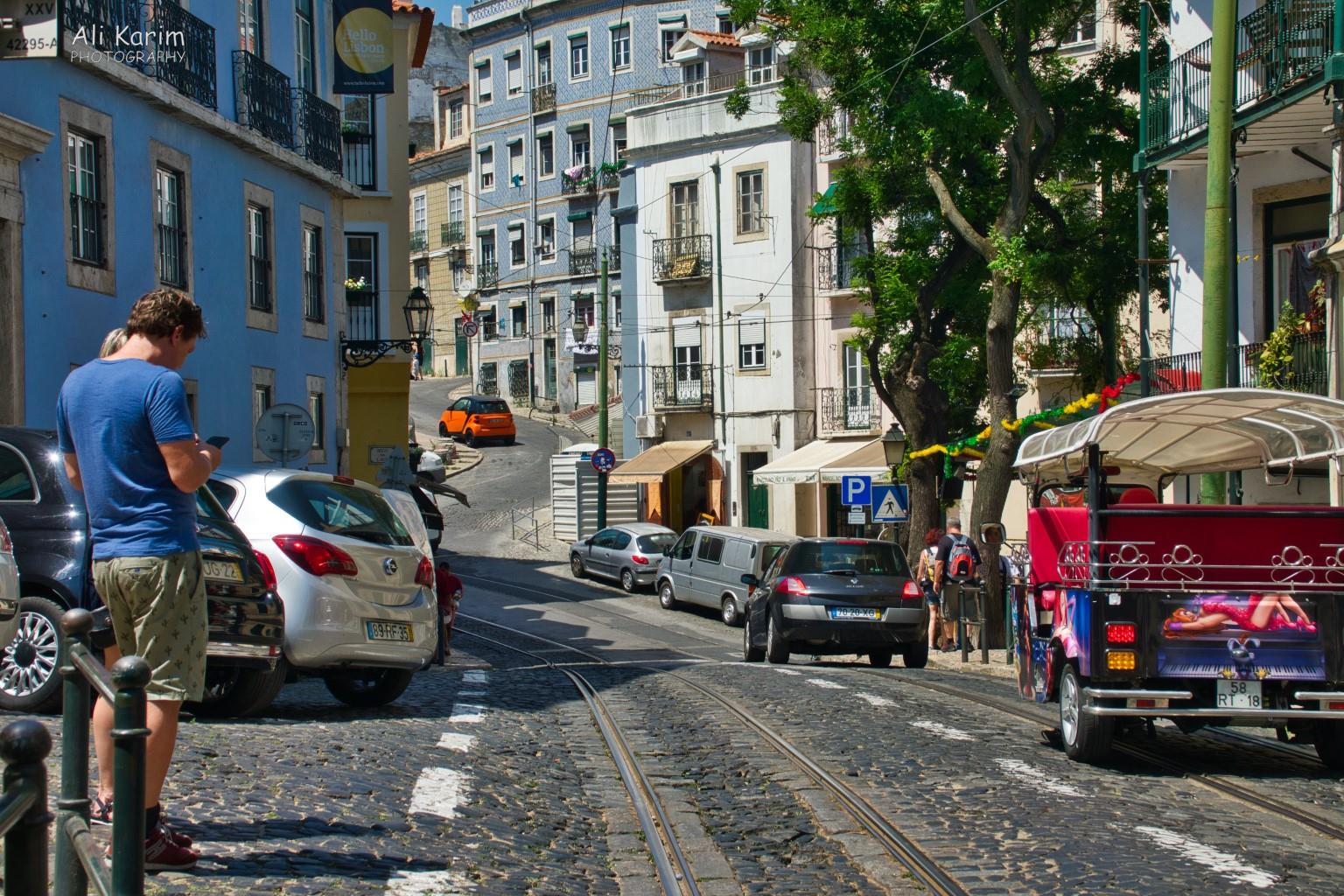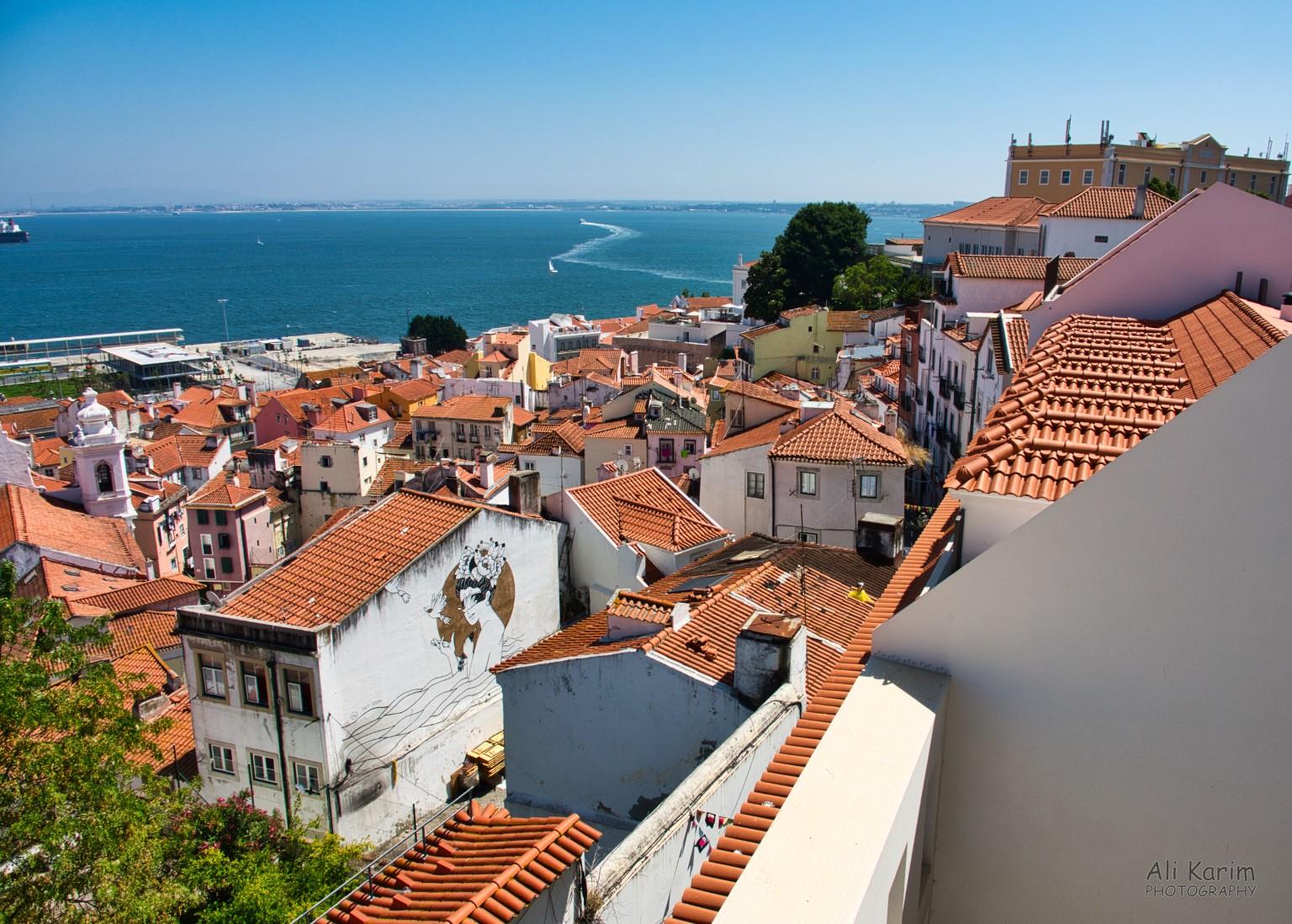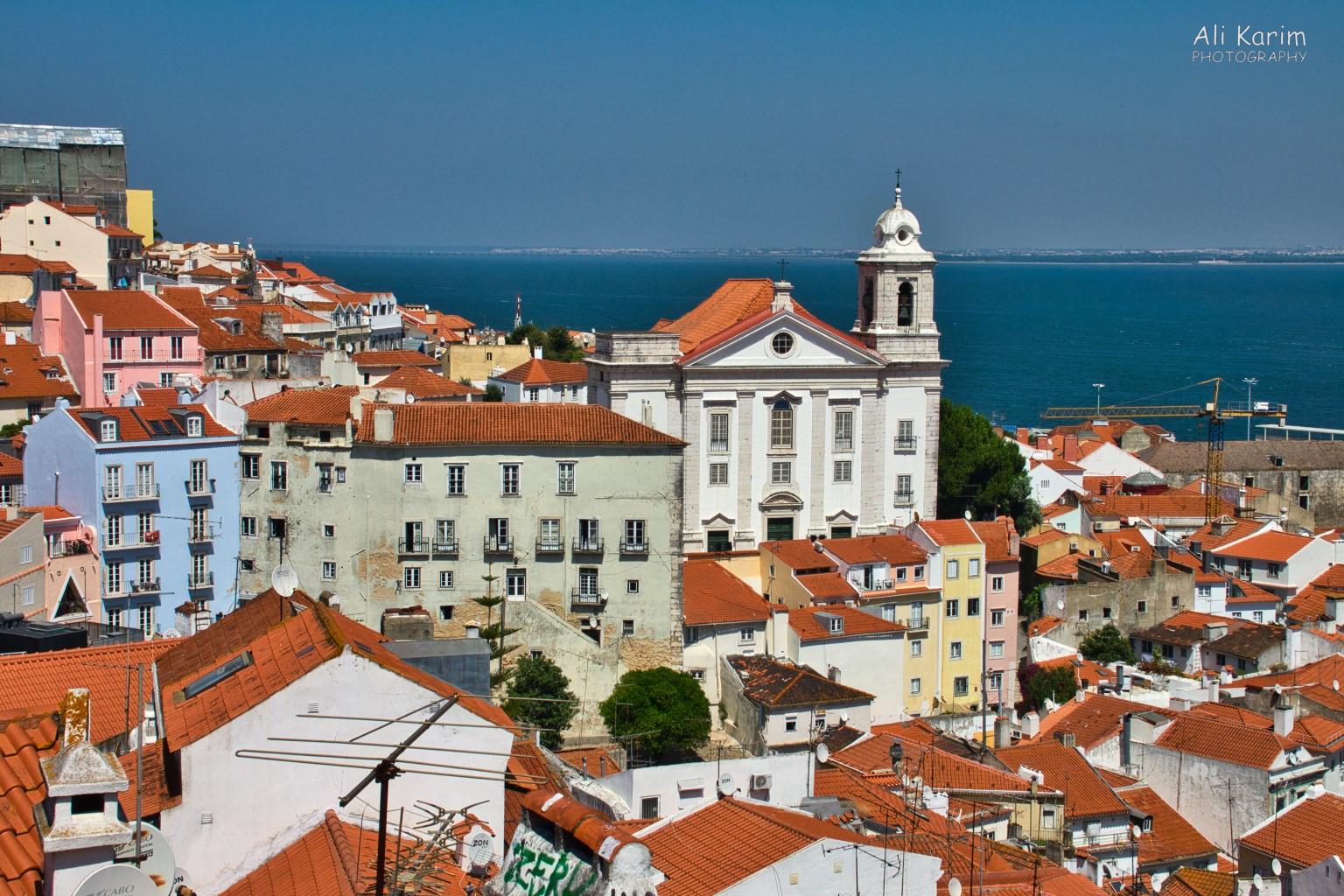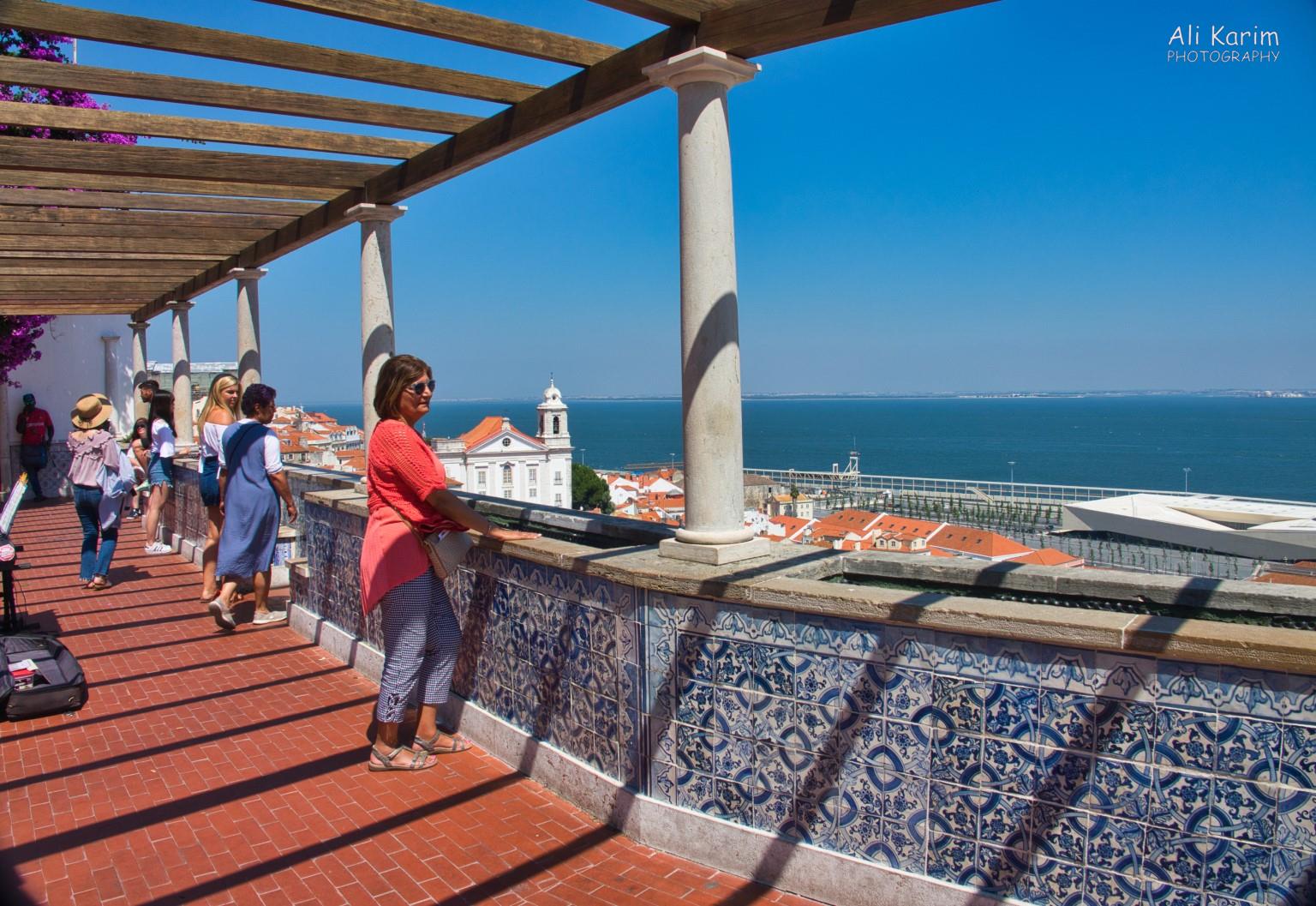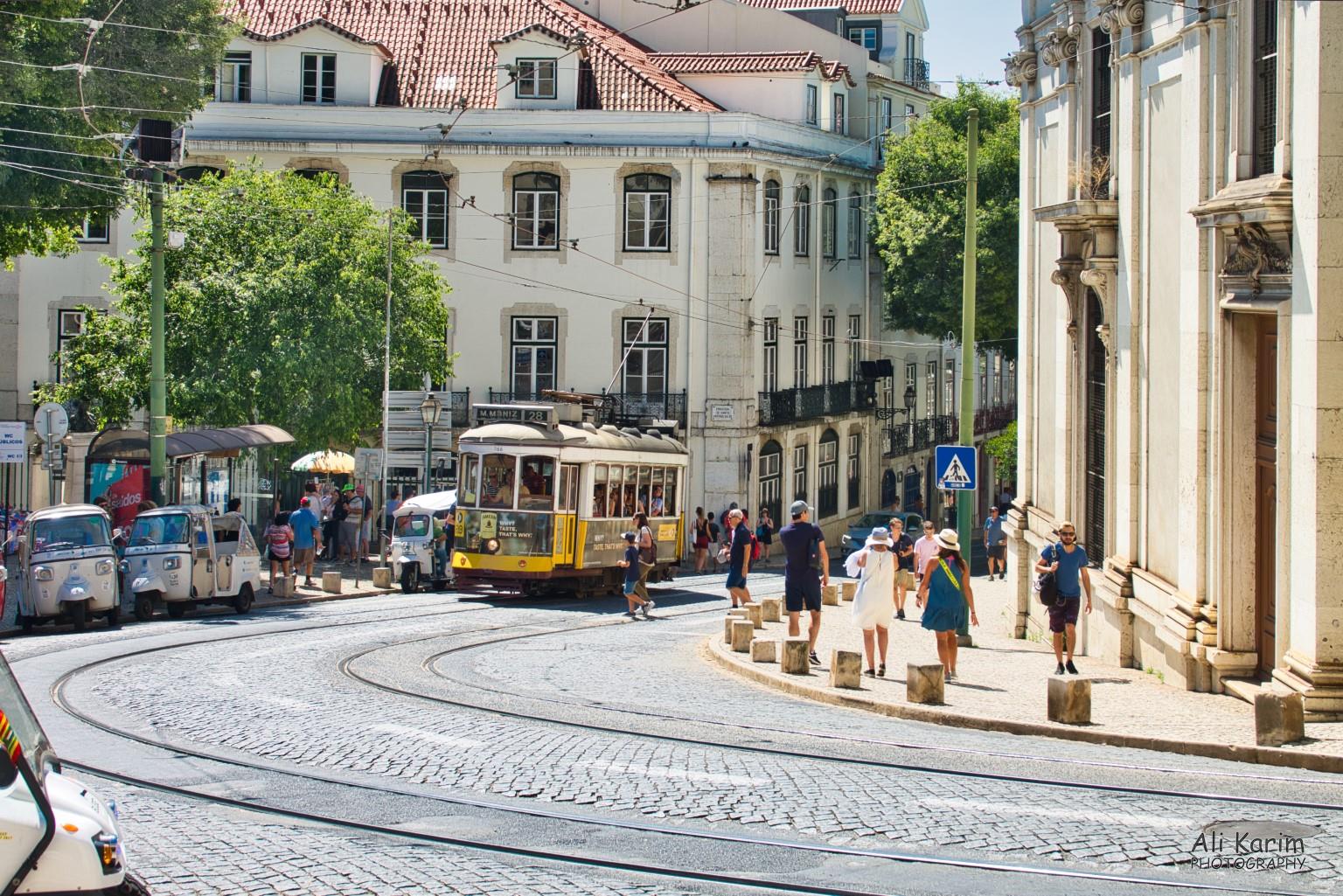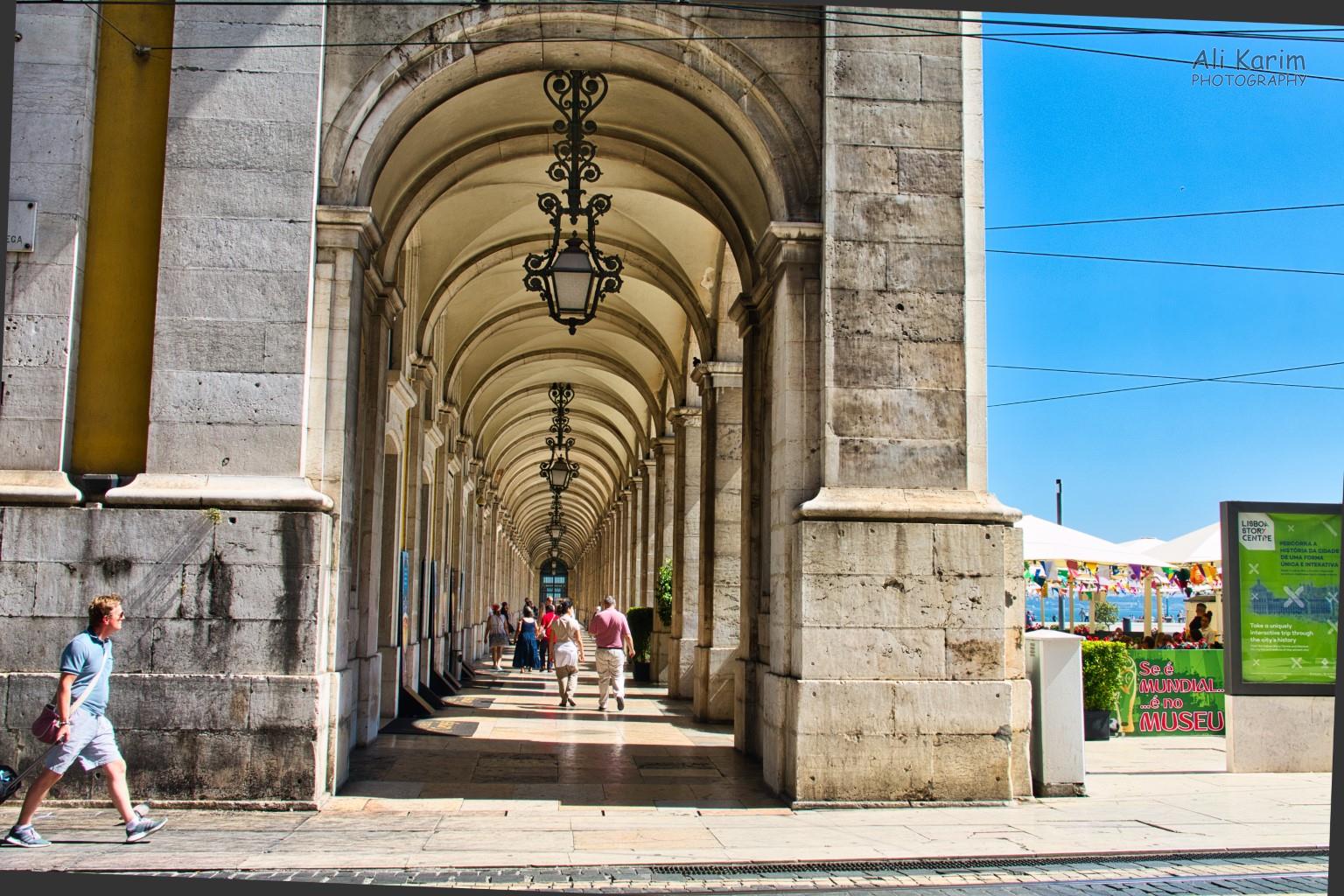 It was here in the Praça do Comércio that I dropped my camera while reaching for the metro tickets in my pocket (or maybe I was arguing with Dilshad 🙁 ), and the camera stopped working completely, much to my dismay. Bummer. We took the Tram 15E back to our apartment to decide how to proceed with this issue; I cannot see myself going anywhere on a trip without my camera…
More on my dilema, and more on Lisbon next…..
This entry was posted in
››Northern Portugal July 2018
,
Europe
,
Portugal