Puebla, Mexico December 2020
Our first overseas trip once Covid started was to Mexico on 20th December 2020. Why Mexico? Because Mexico was the only country that would accept US passport holders coming over without any Covid quarantine restrictions. 
So, we decided to check out Puebla, a city in the central highlands of Mexico, about 1hrs drive from Mexico City. We flew into Mexico City, and rented a car at the airport, and drove straight to Puebla, which we knew had come out of Covid lockdown and had relatively few cases. We checked into the Hotel Intercontinental where we got good rates. The hotel was decent, but was in need of a full renovation.
A little bit about Puebla; it is the 4th largest metro center in Mexico and is the capital city of Puebla state. Founded in 1531 by the Spanish, it became the main route from Mexico City and the interior to the port of Veracruz on the Gulf of Mexico, and to Spain. The fertile valleys here produced a lot of food crops that supplied the capital. The city is famous for having defeated the French in May of 1862 in the Battle of Puebla and is thus the birthplace of the Cinco de Mayo (5th of May) celebrations, which has nothing to do with Mexican independence. Its claim to current fame is quality education, with renowned and prestigious Universities, Culinary schools, and the largest Volkswagen plant outside Germany, which brought along a lot of local supply shops of auto components. The historic city center area was declared a UNESCO World Heritage site in 1987. Located at 7,000ft above sea level, it never gets too hot or too cold here. Puebla is also the state where Popocatepetl volcano is located; and was easily seen from Puebla city
Some views of Puebla are below; as we enjoyed the truly tasty and well-prepared/presented variety of dishes & foods in Puebla; a tribute to its reputation as a center of culinary excellence.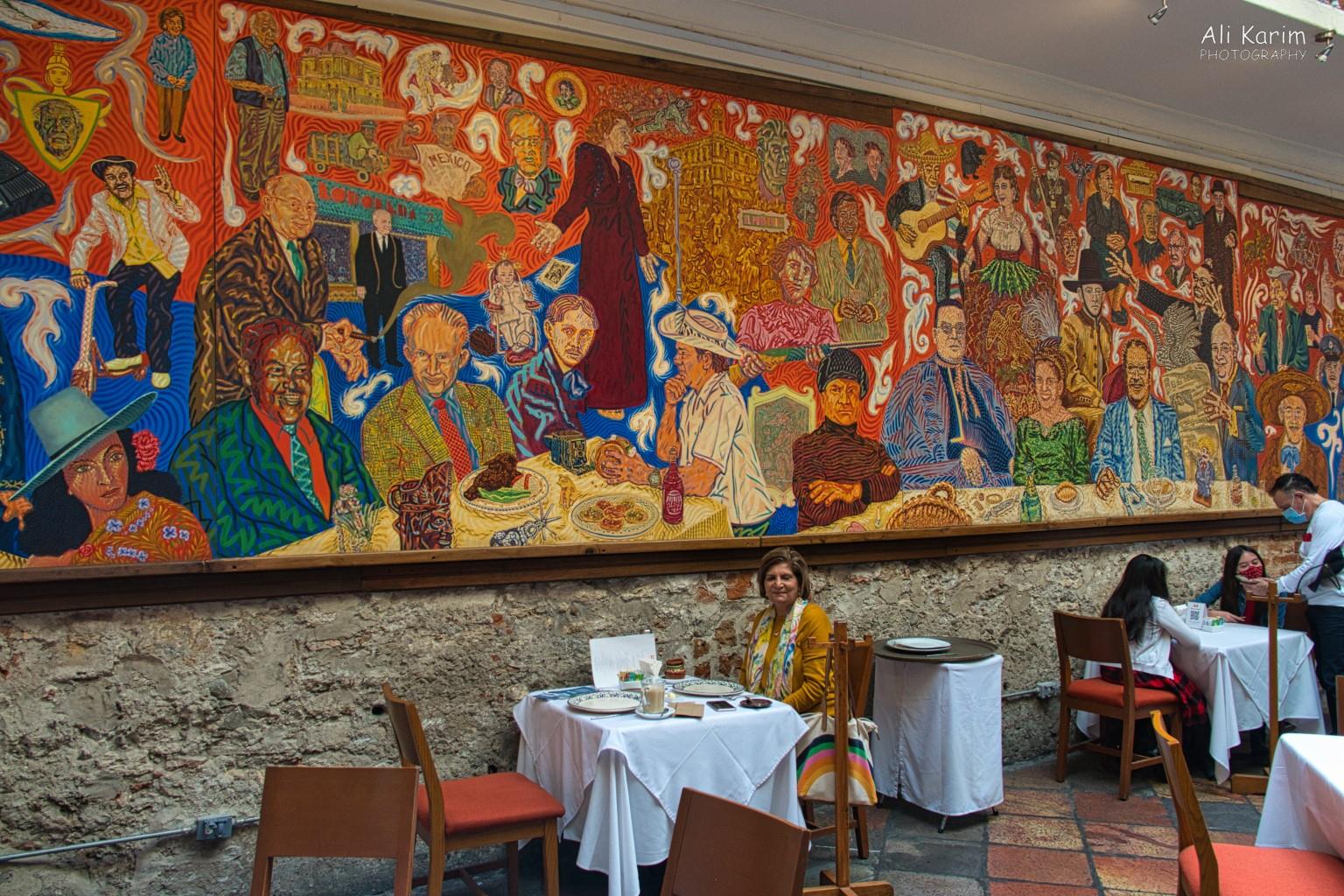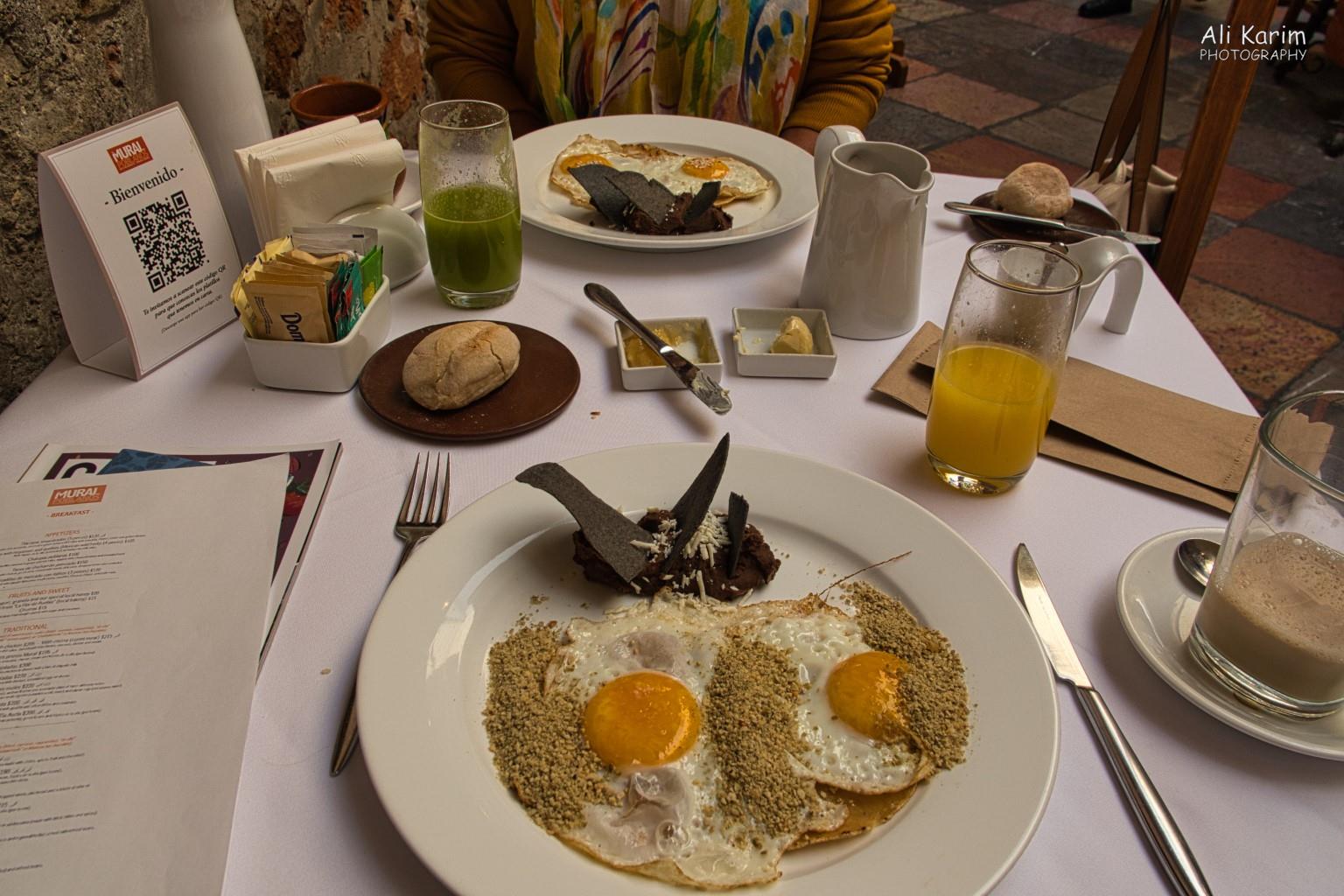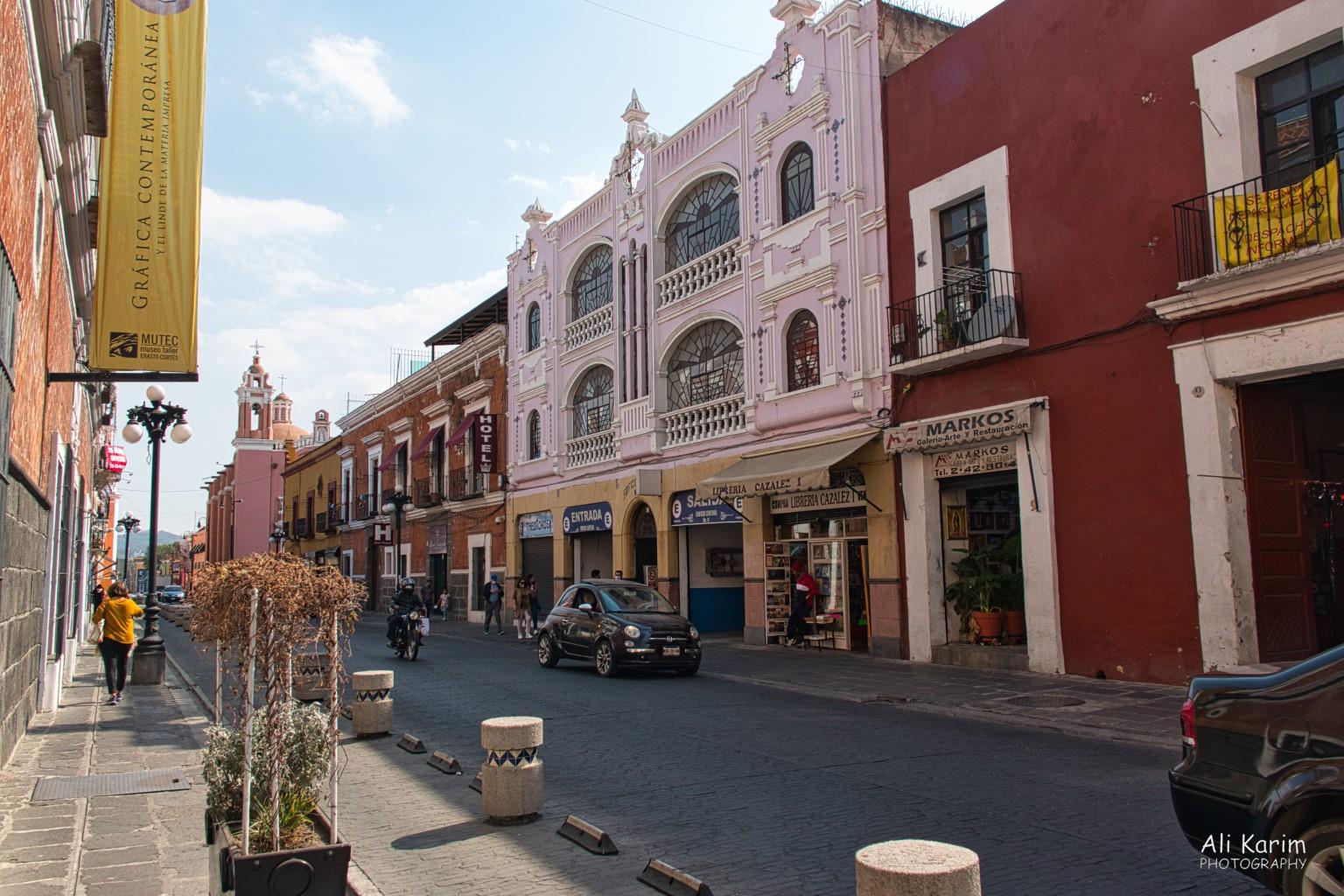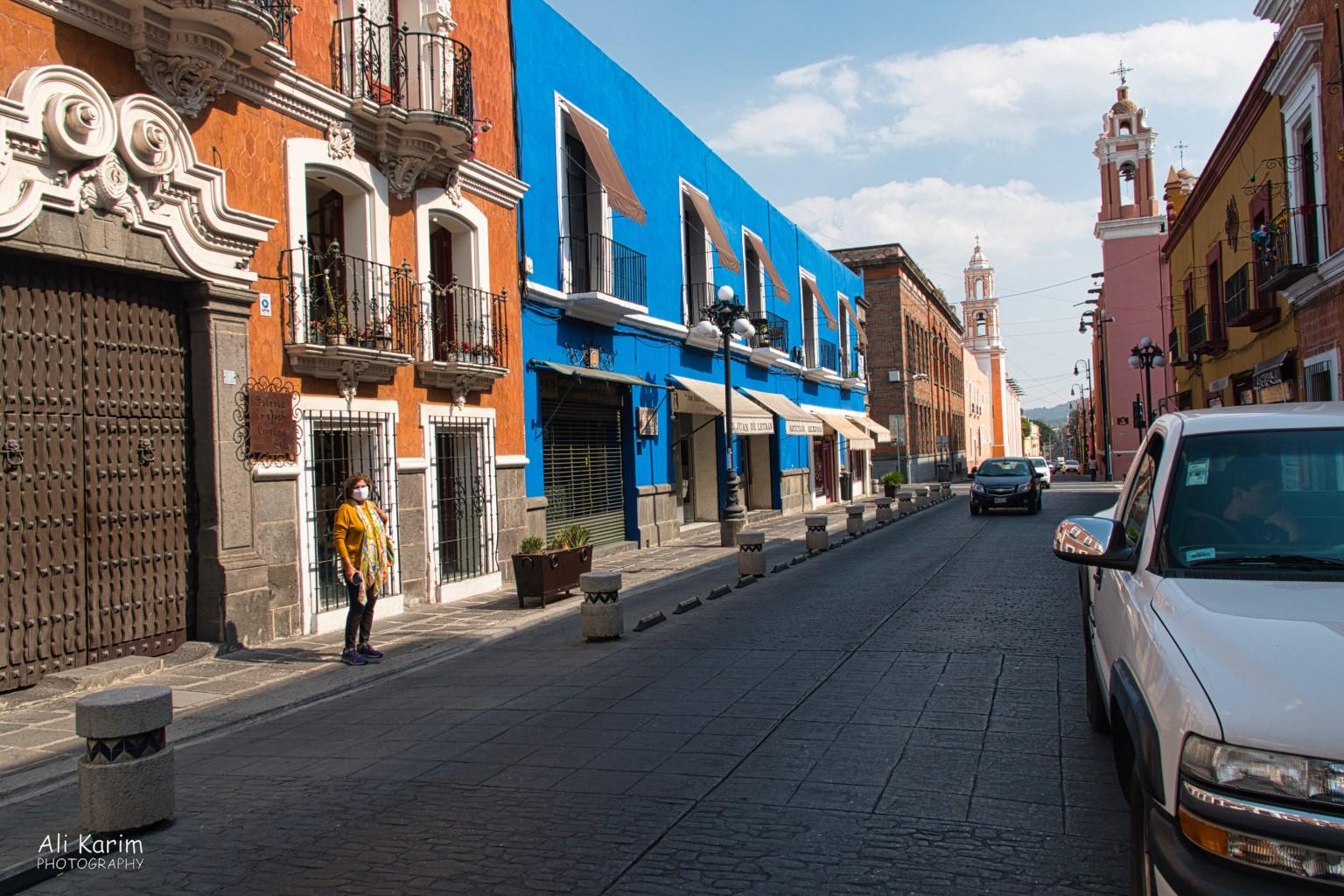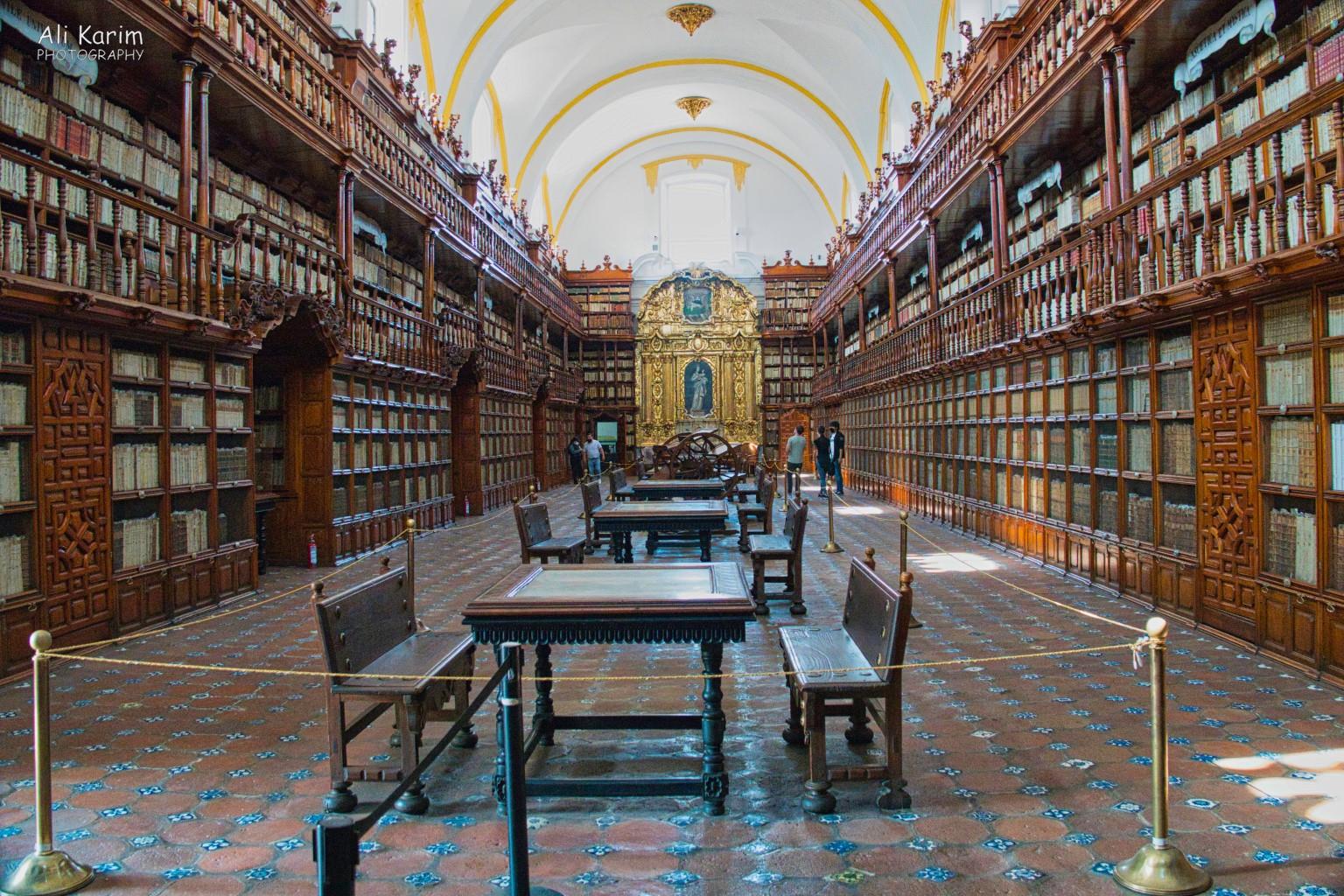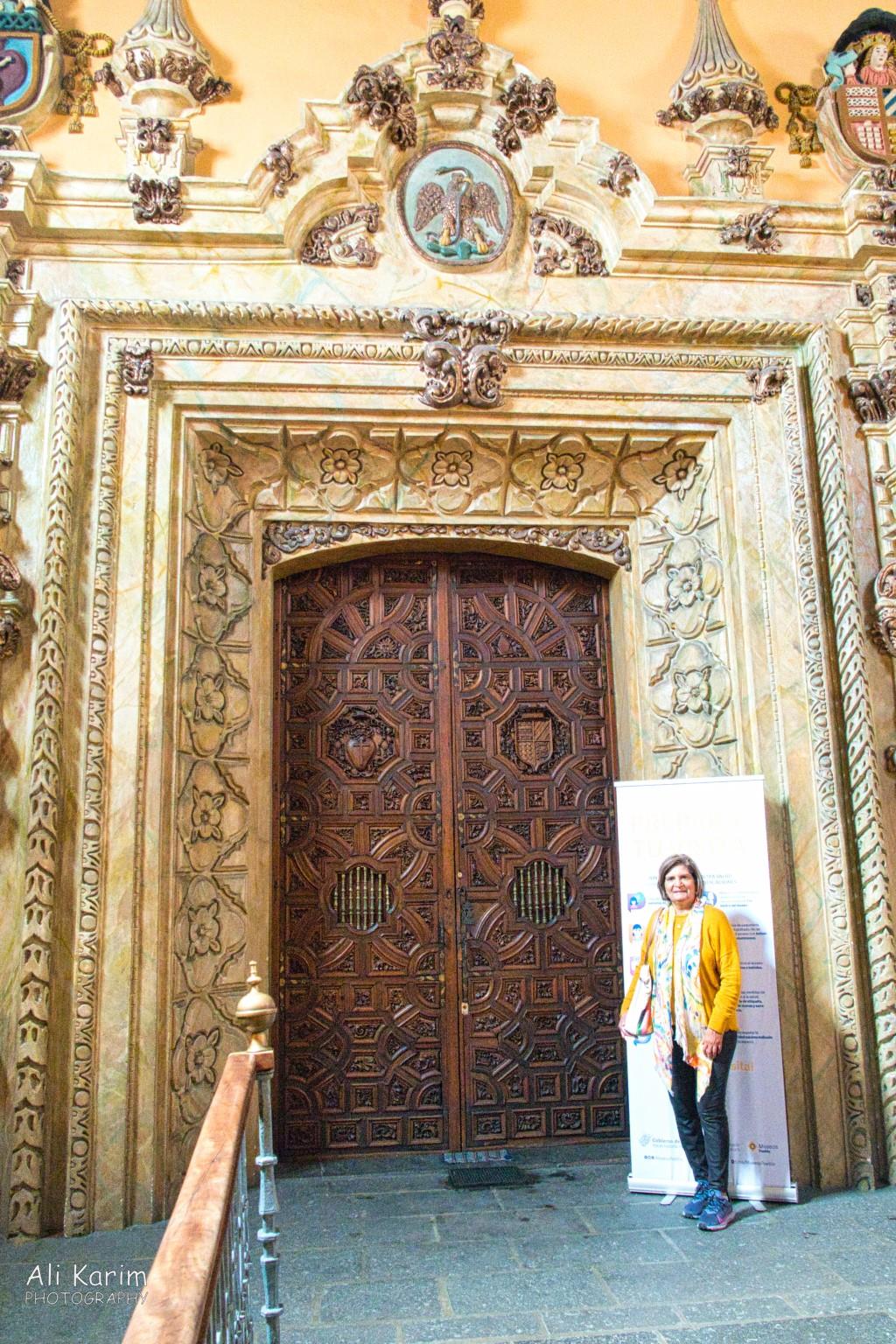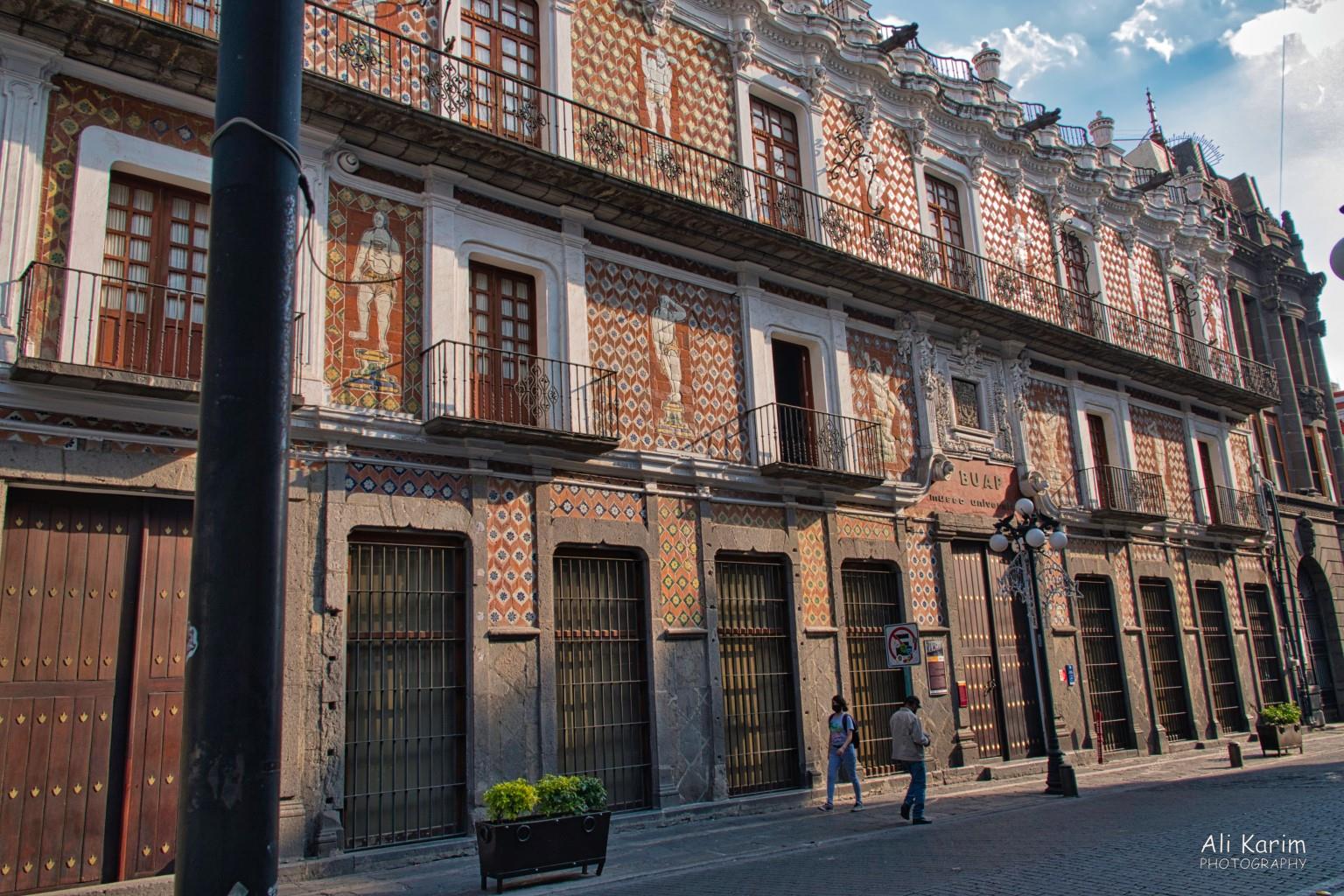 The Puebla cathedral in the center of the city Zocala, had construction started in 1575 and took 300yrs to complete. It is very majestic & beautiful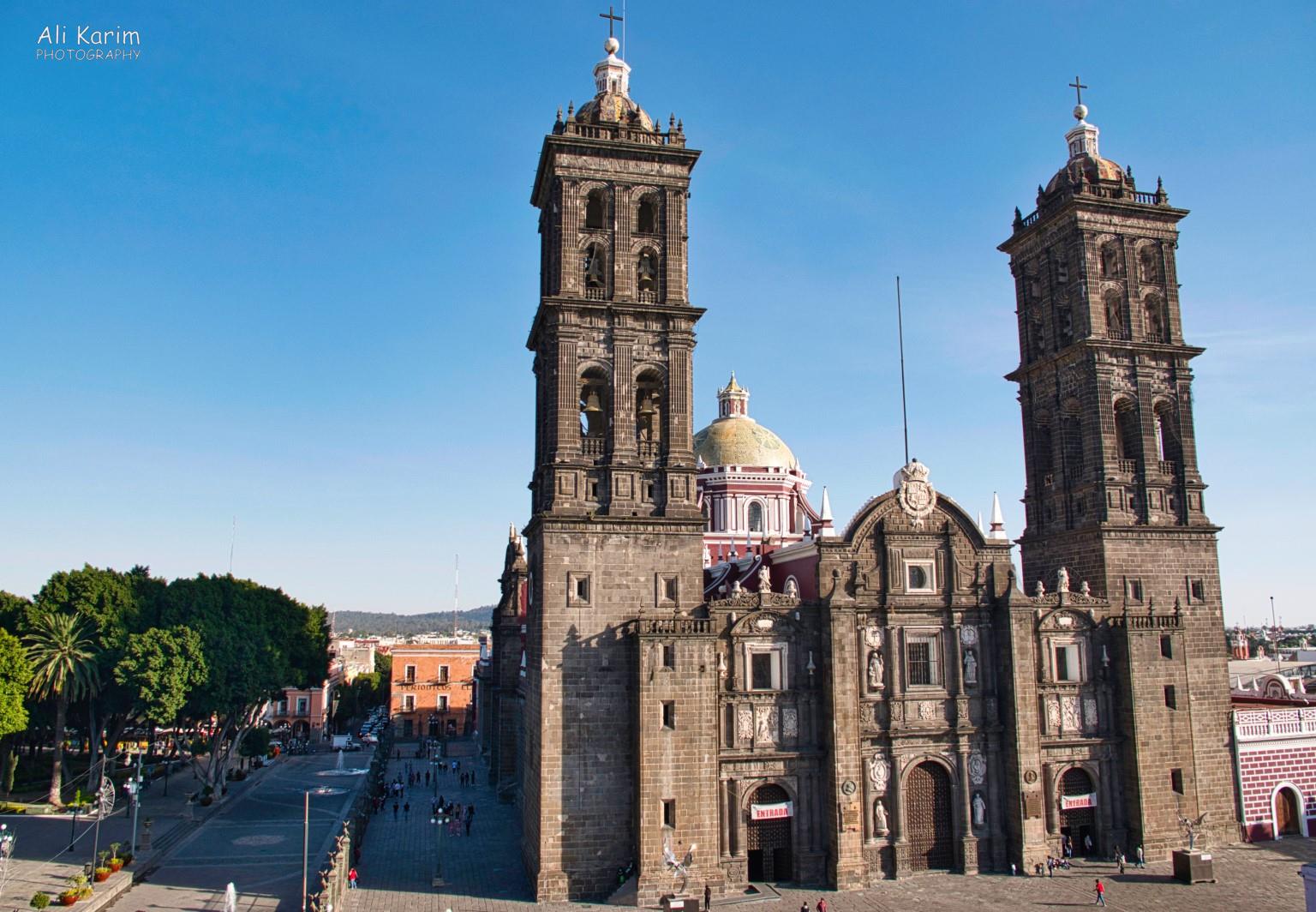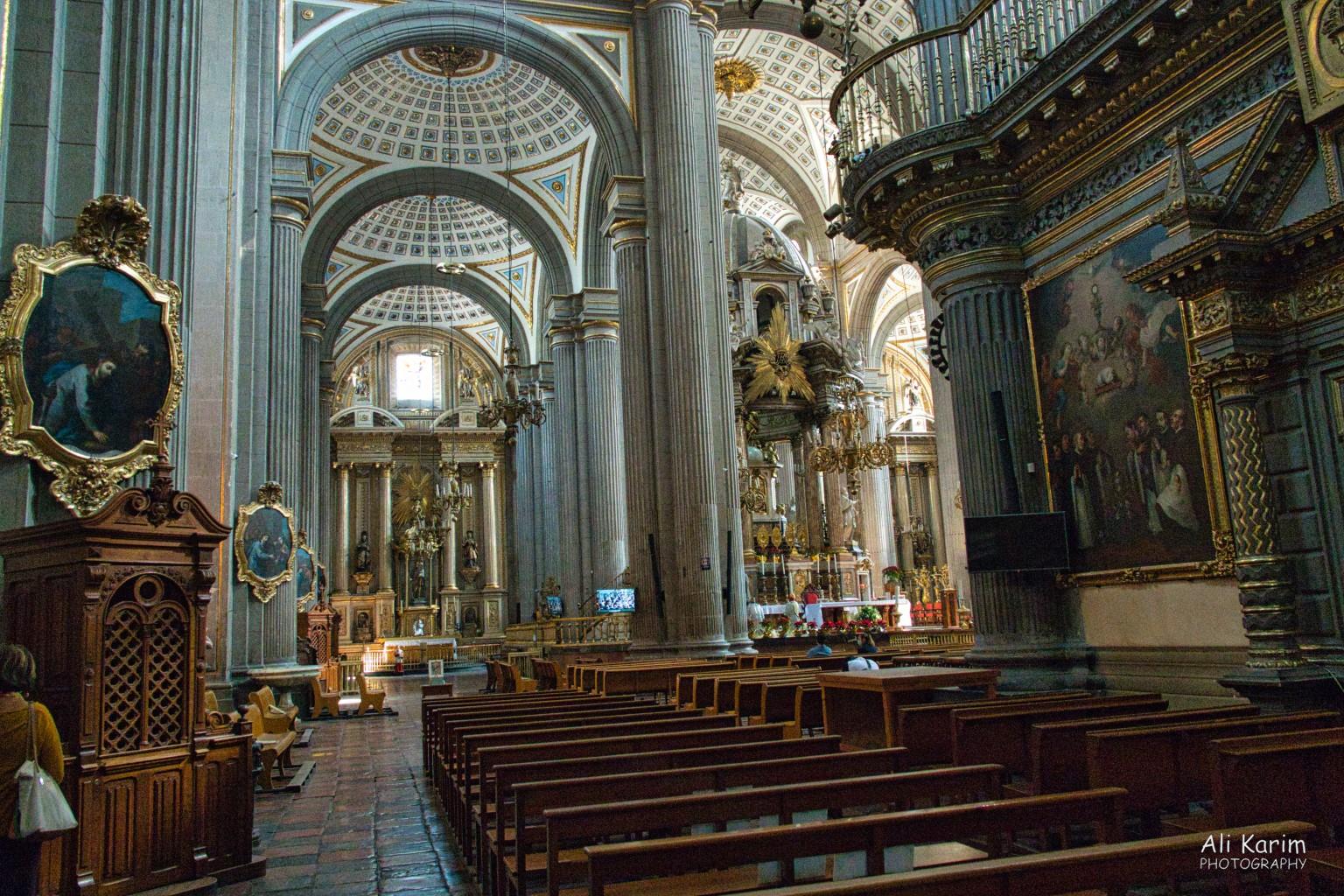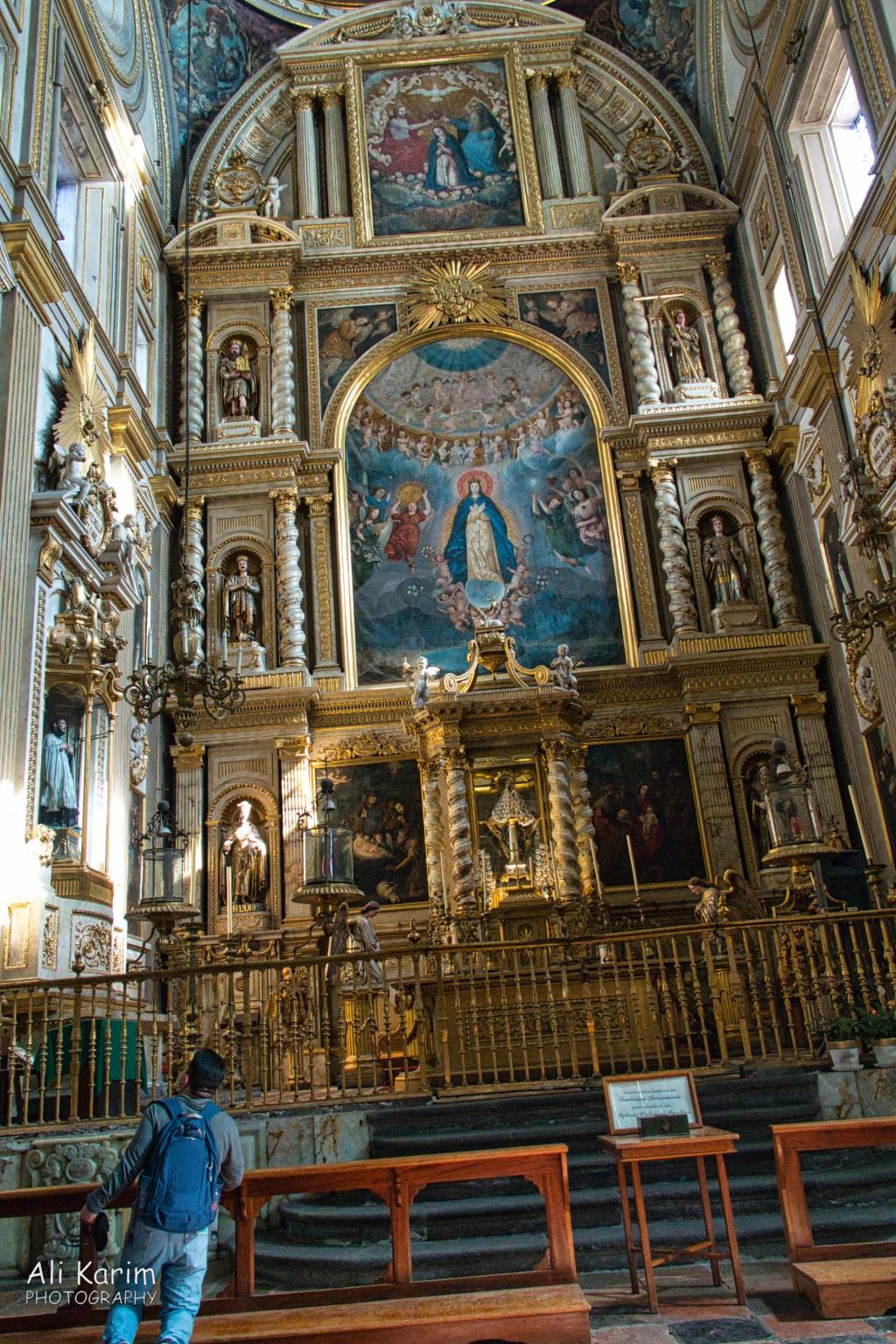 More scenes of Puebla below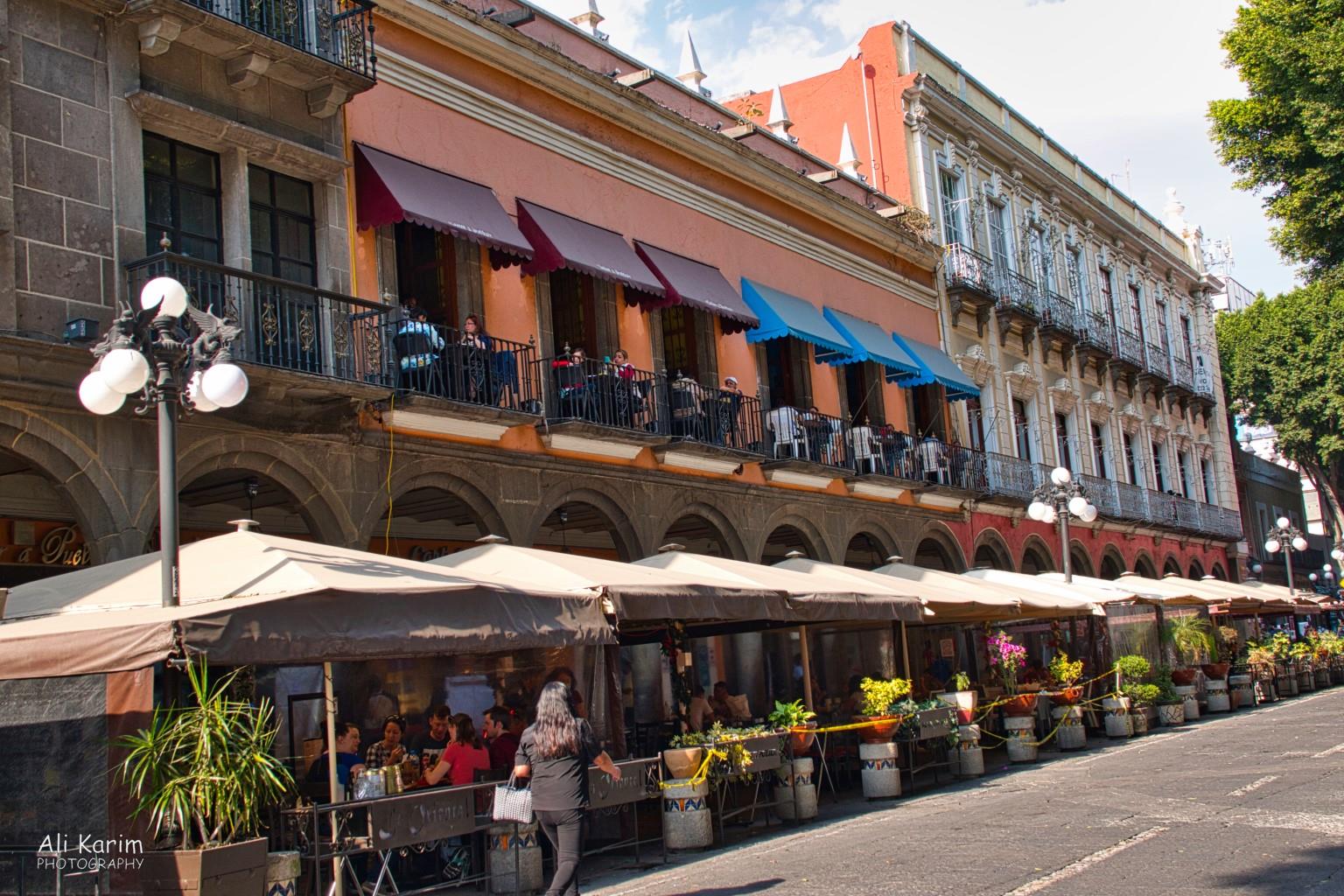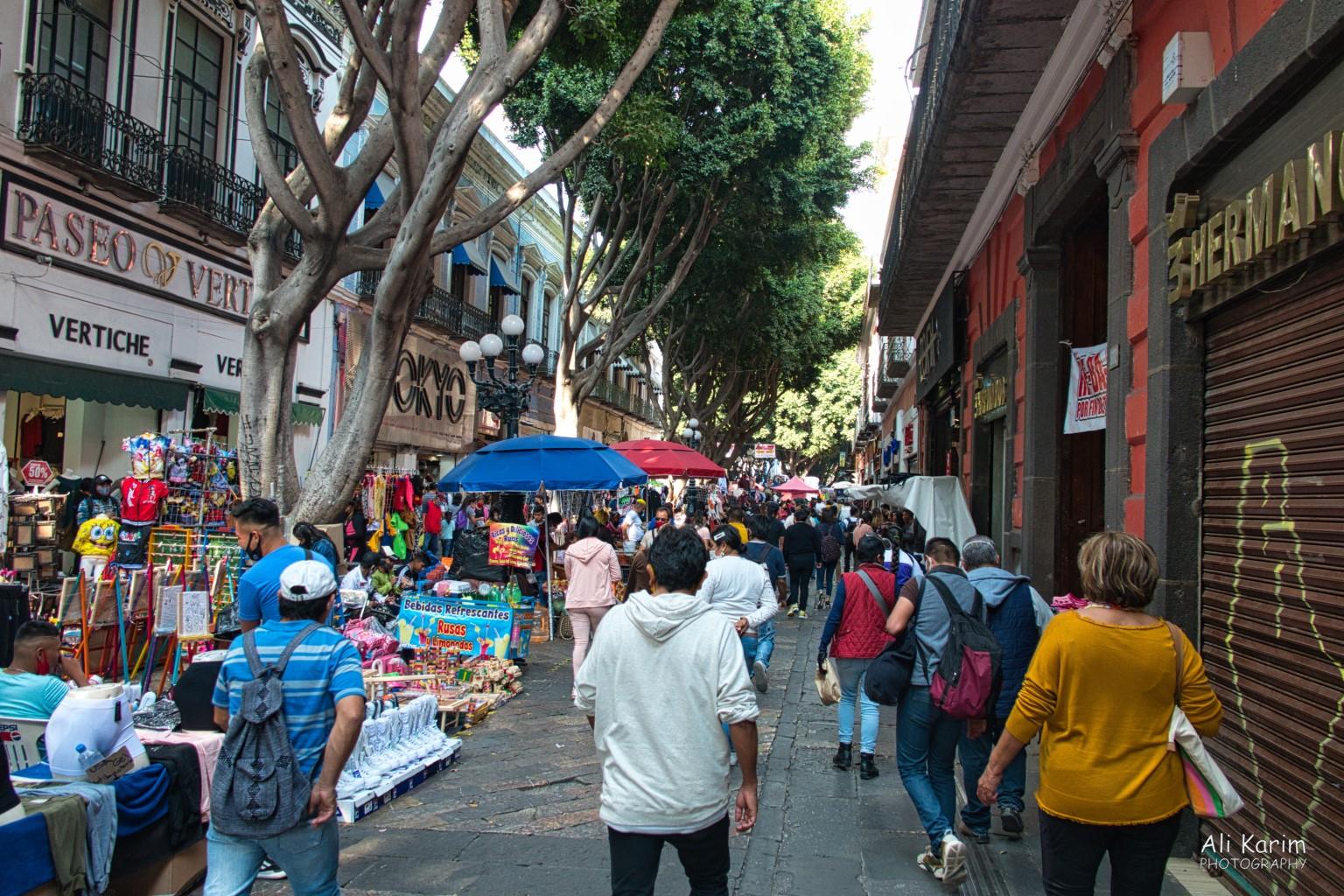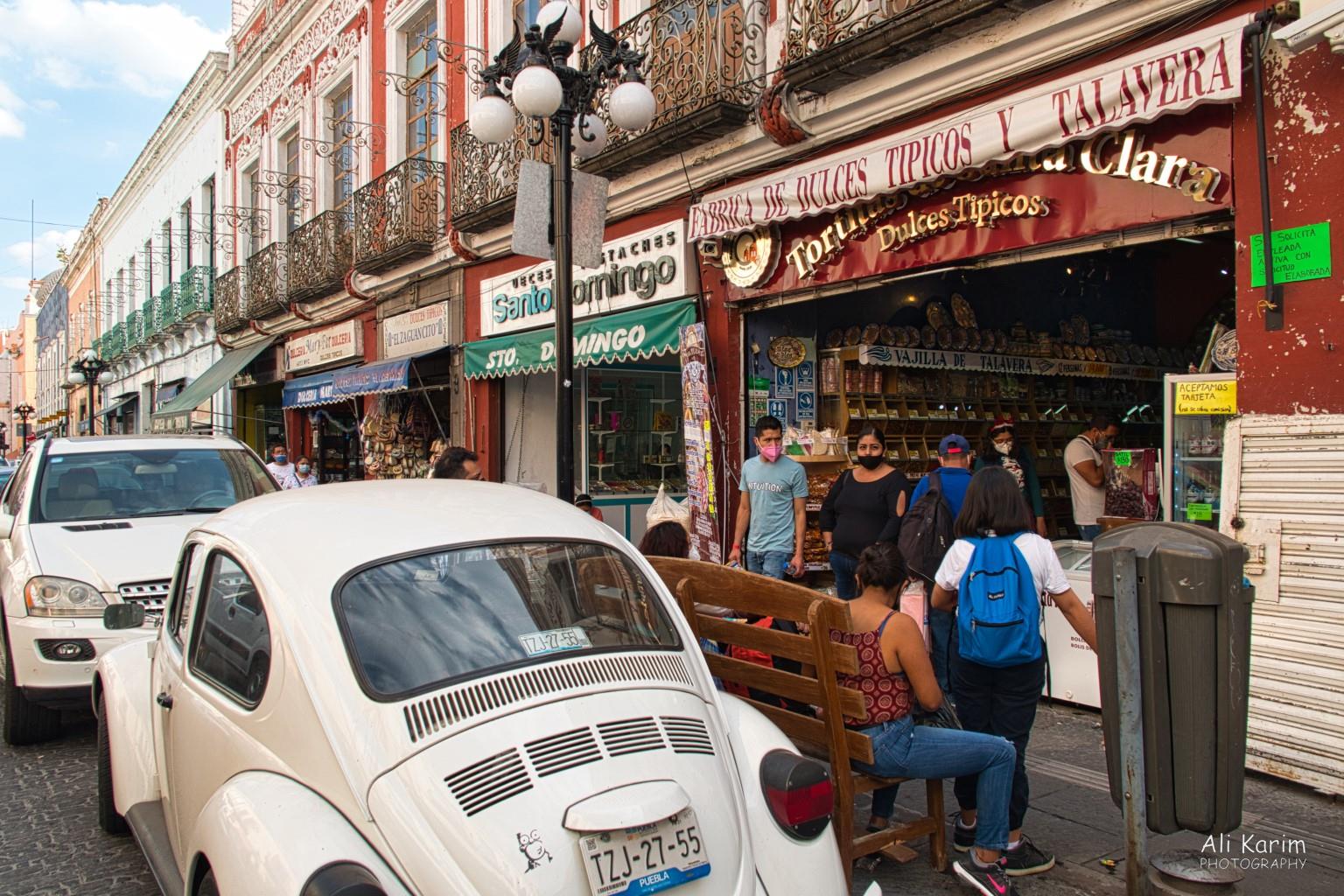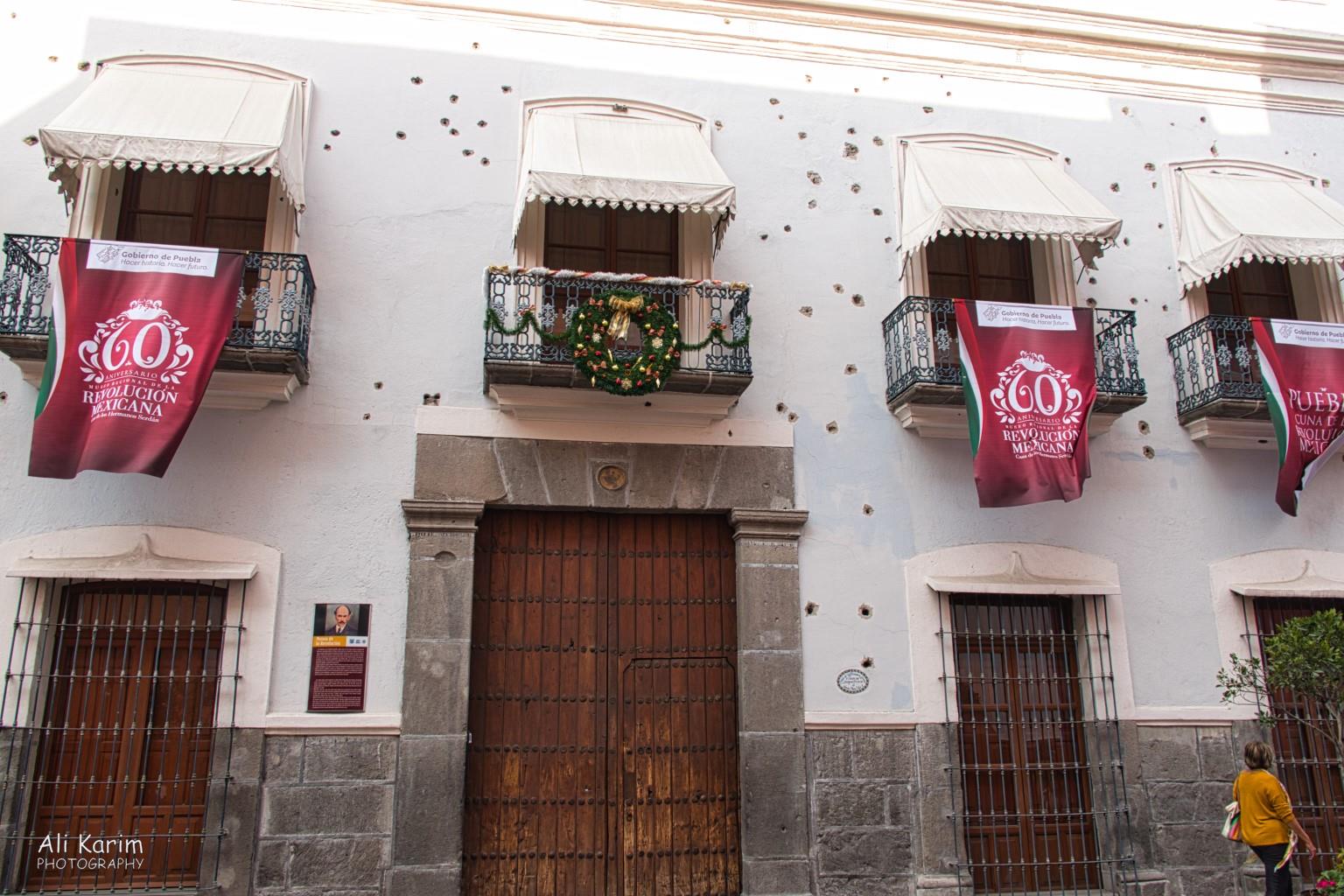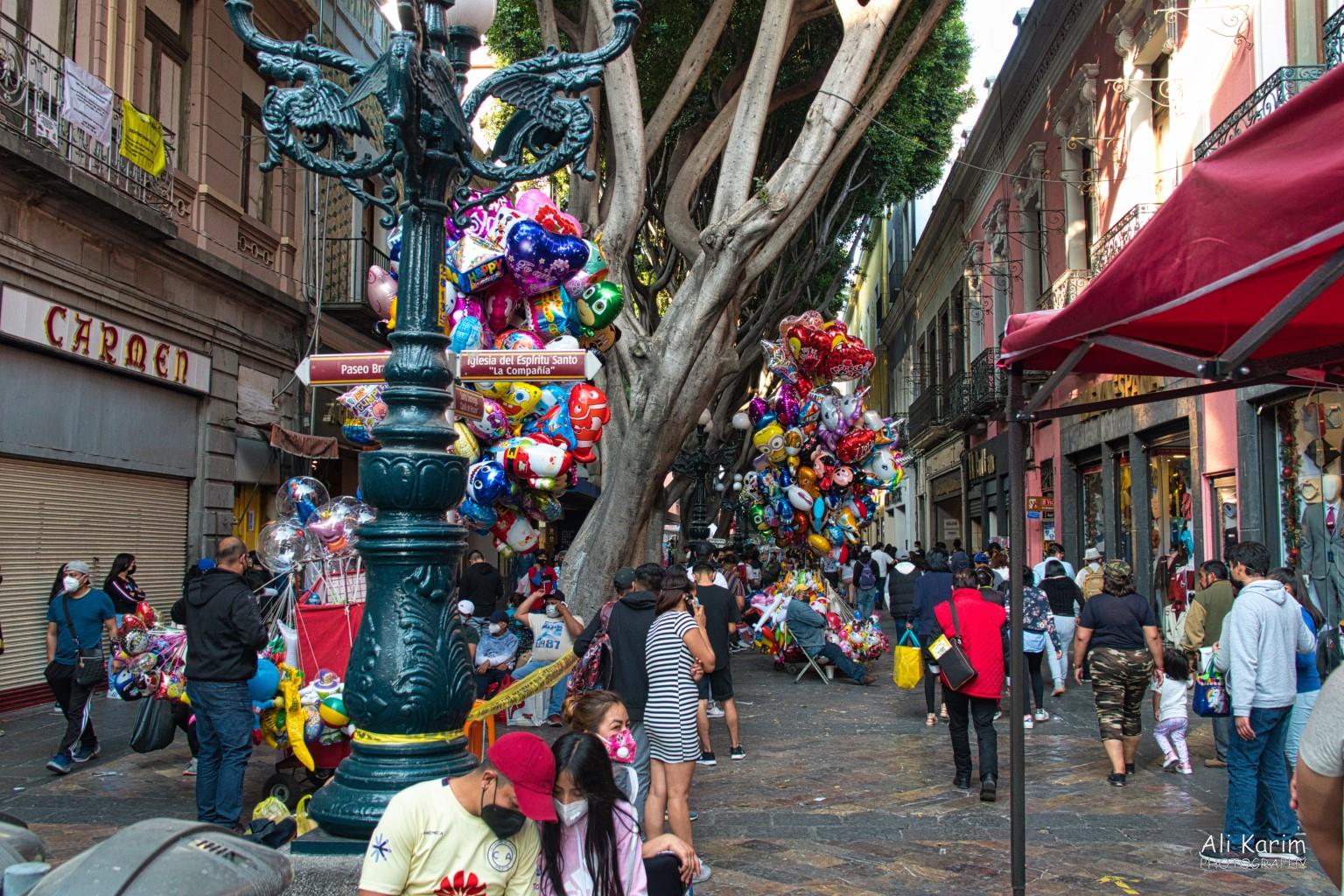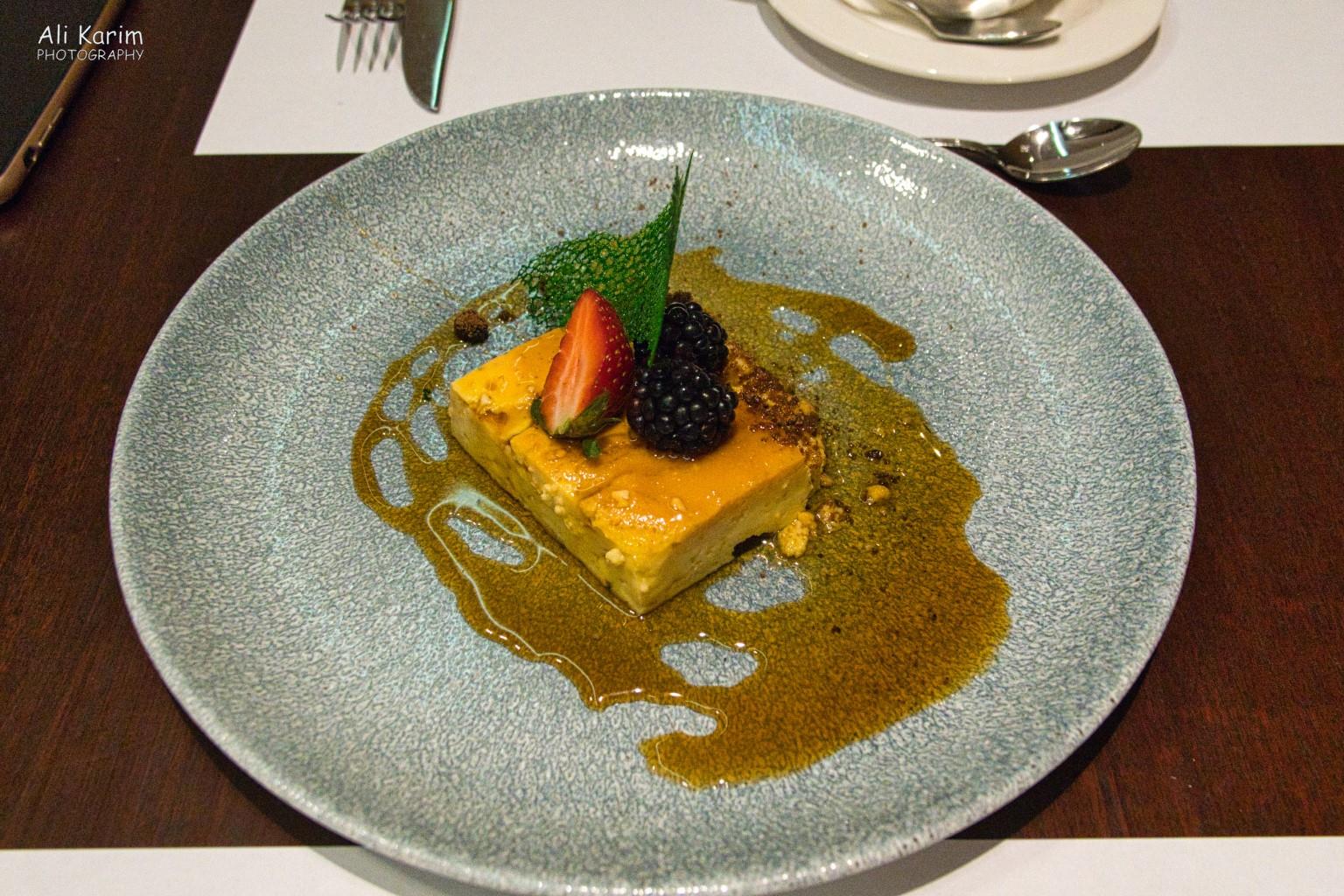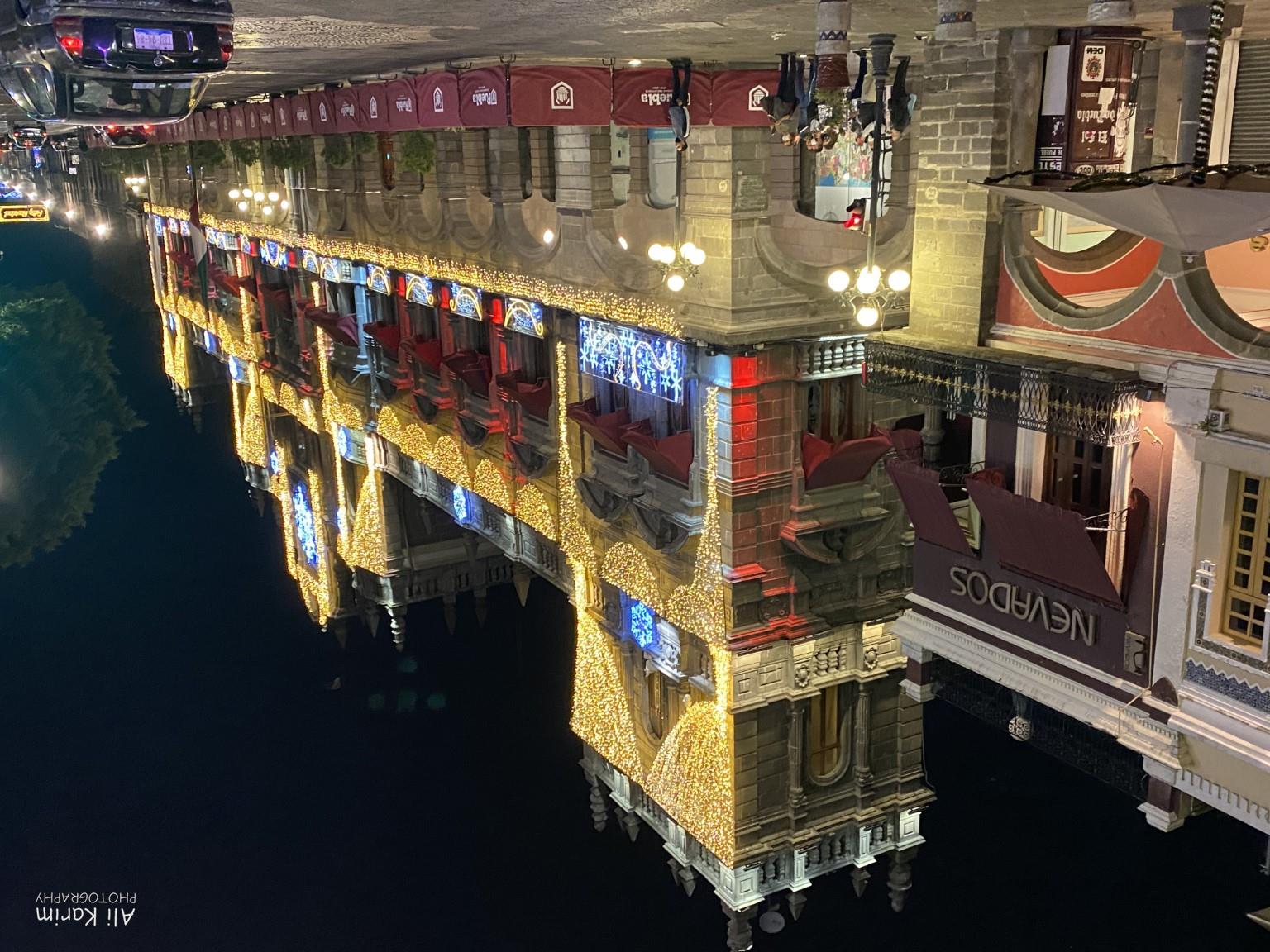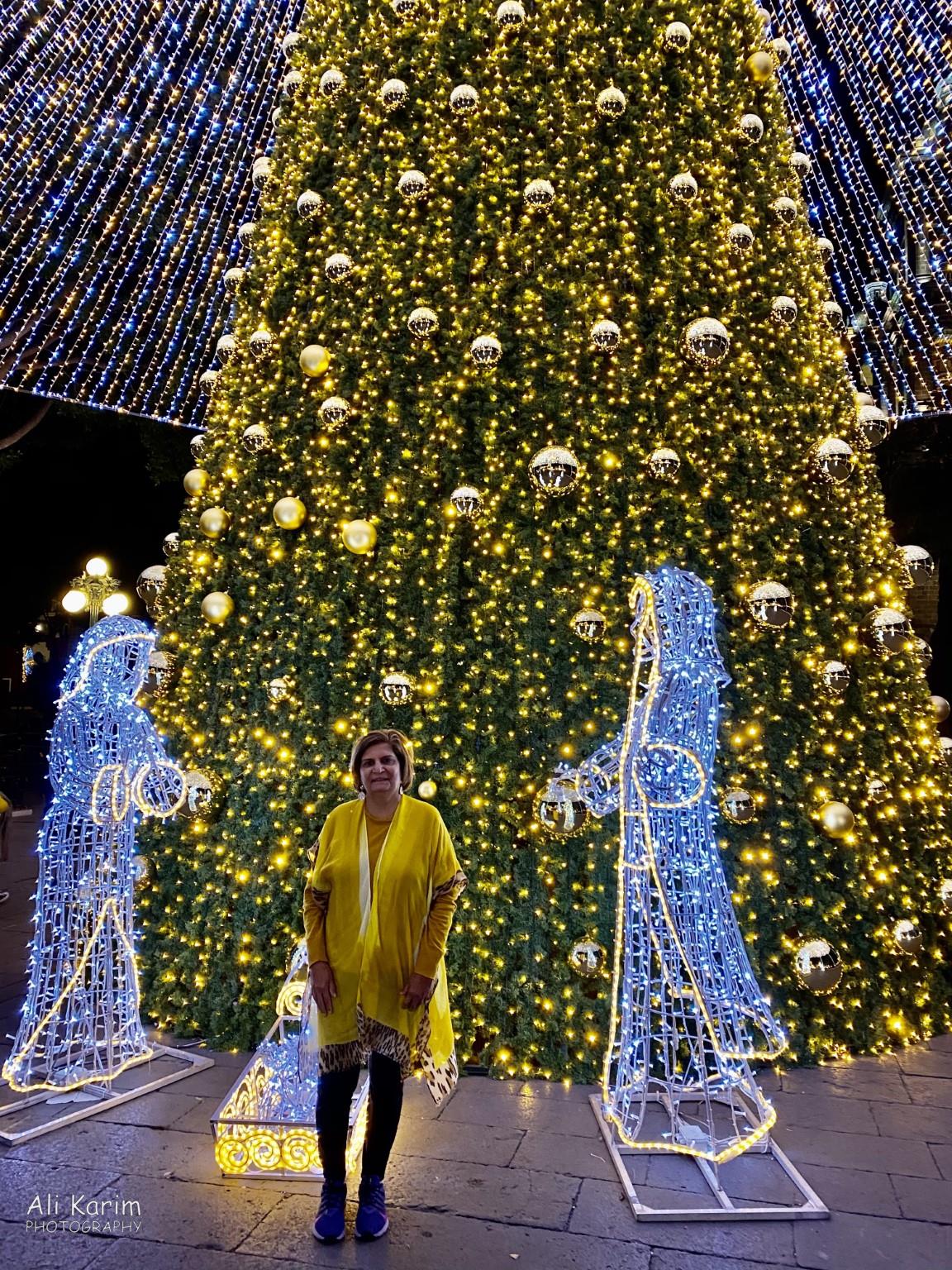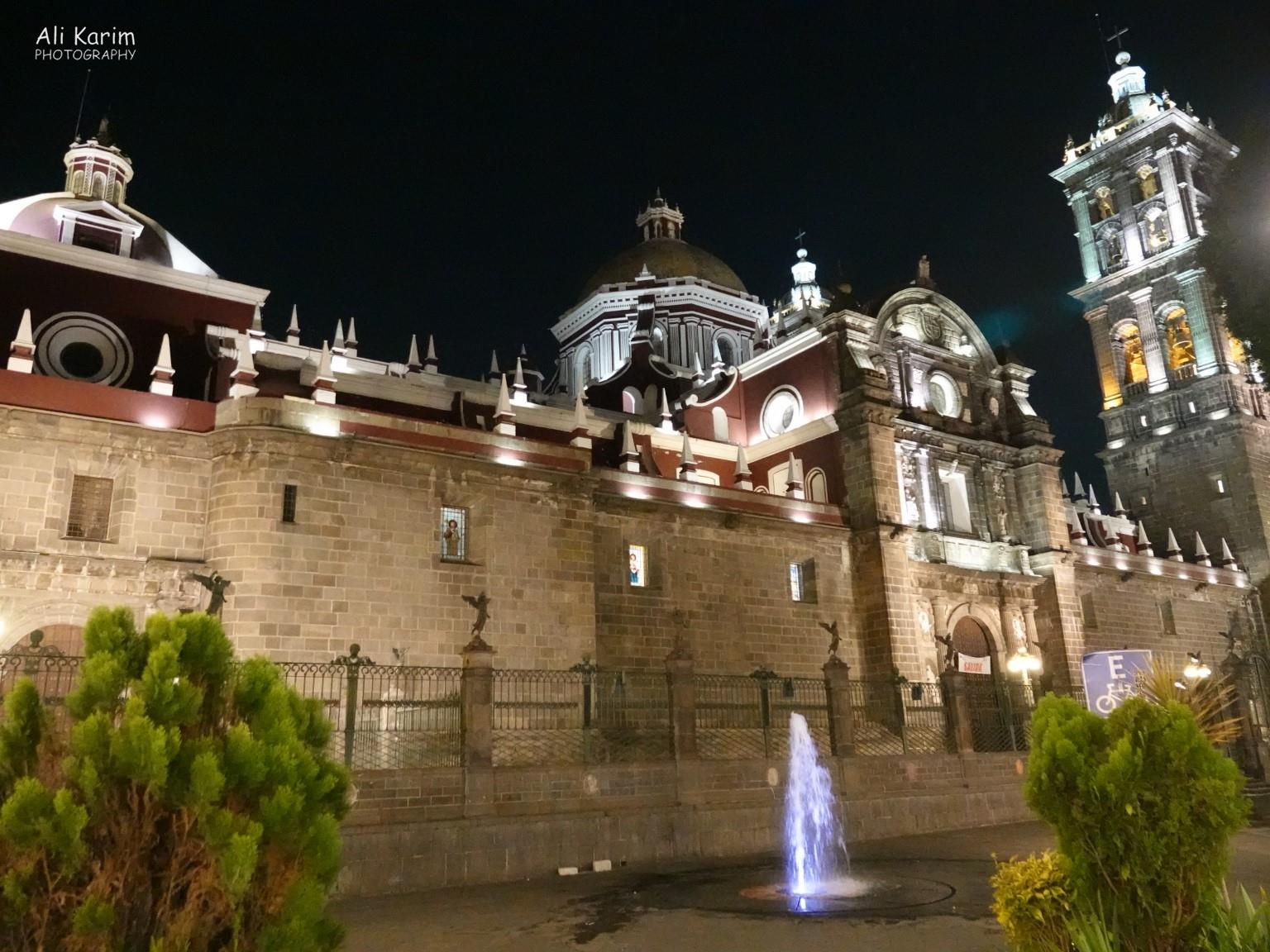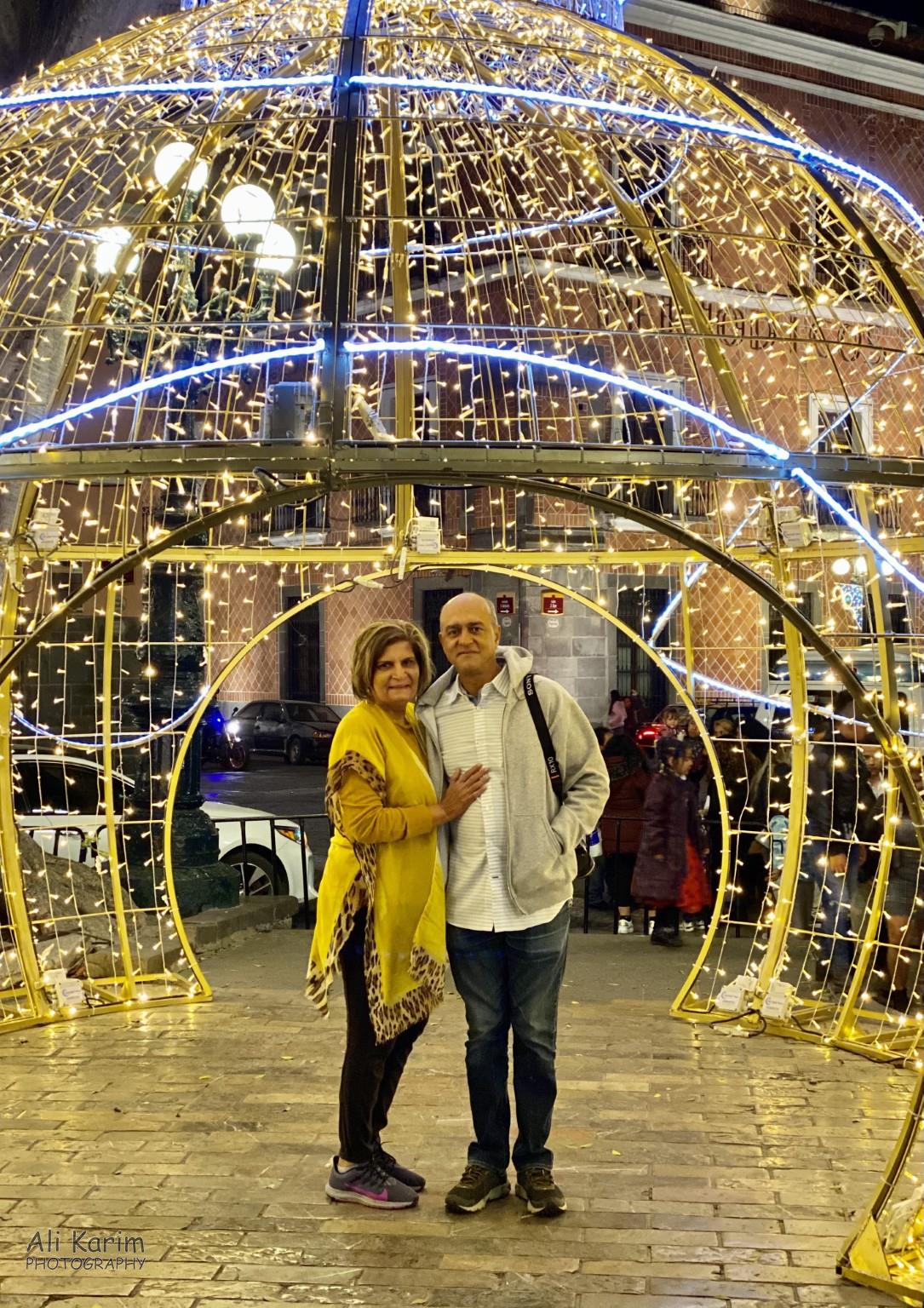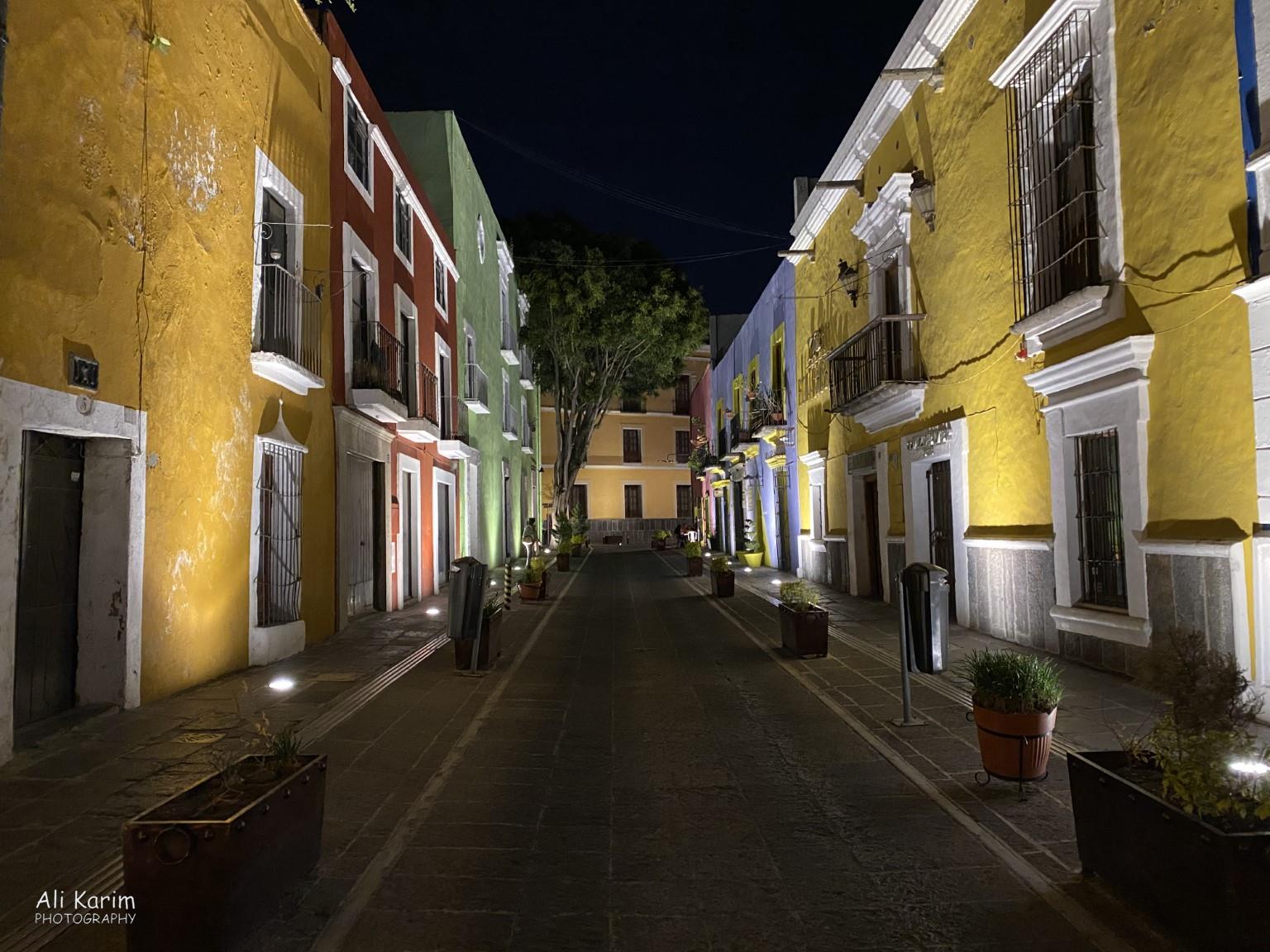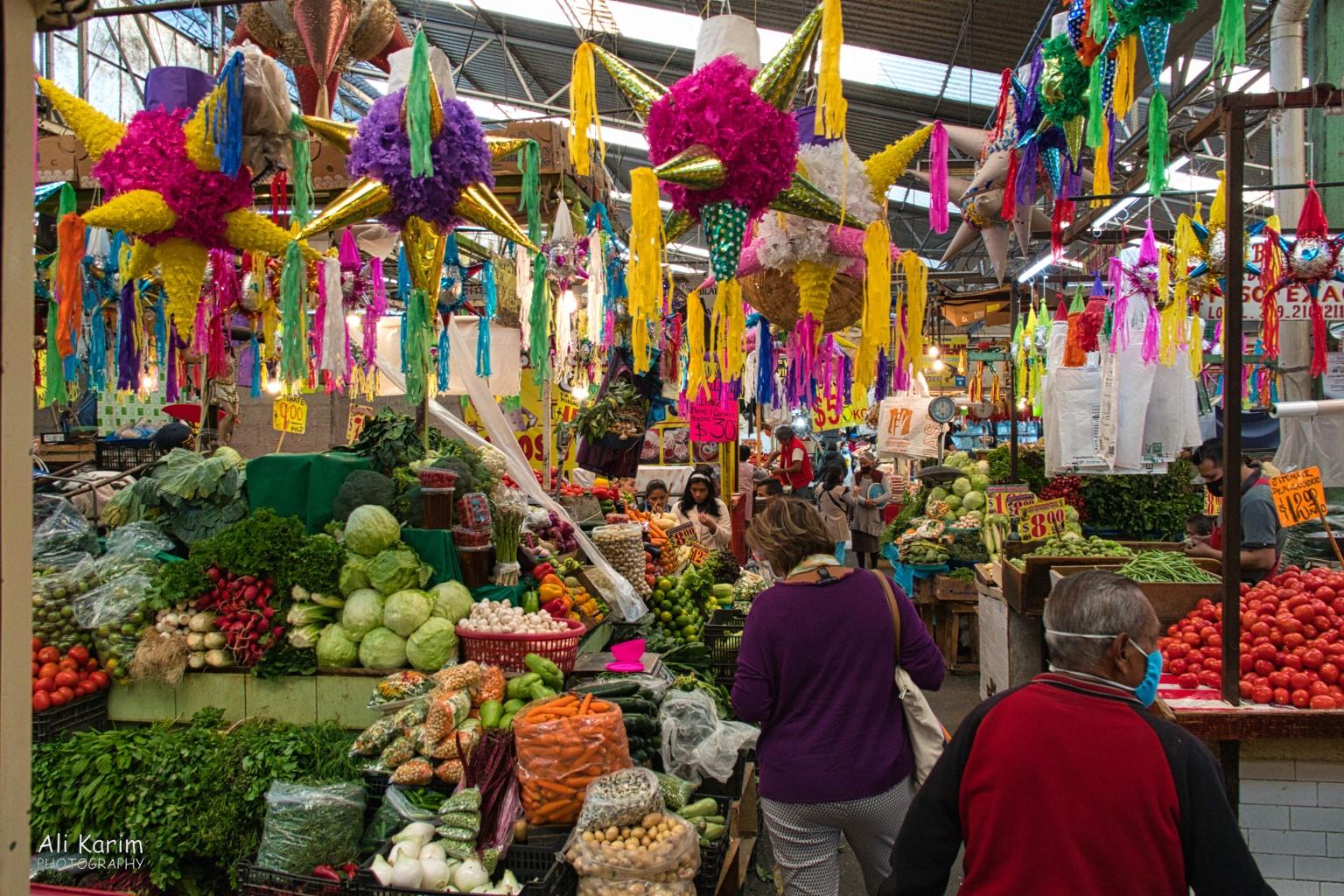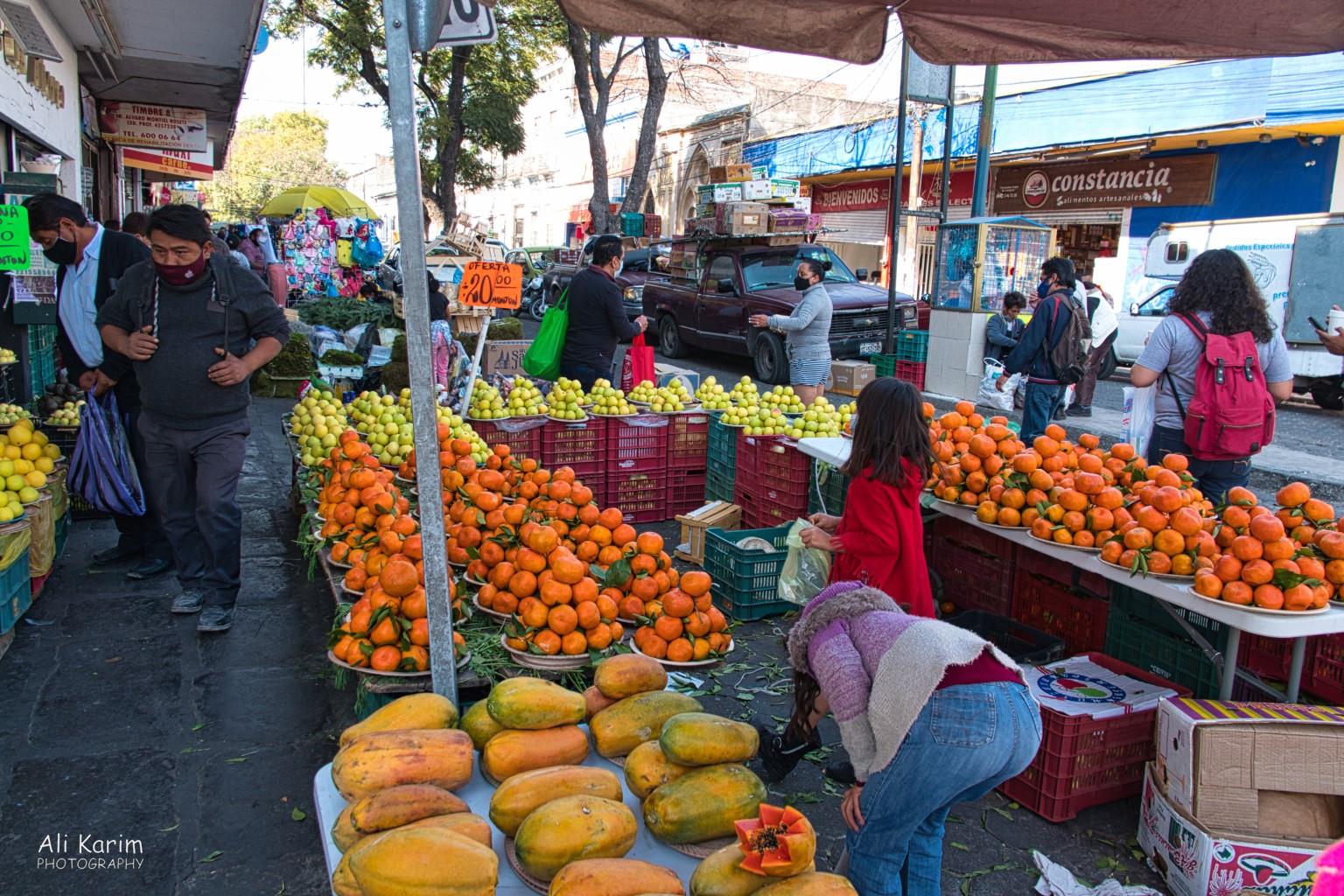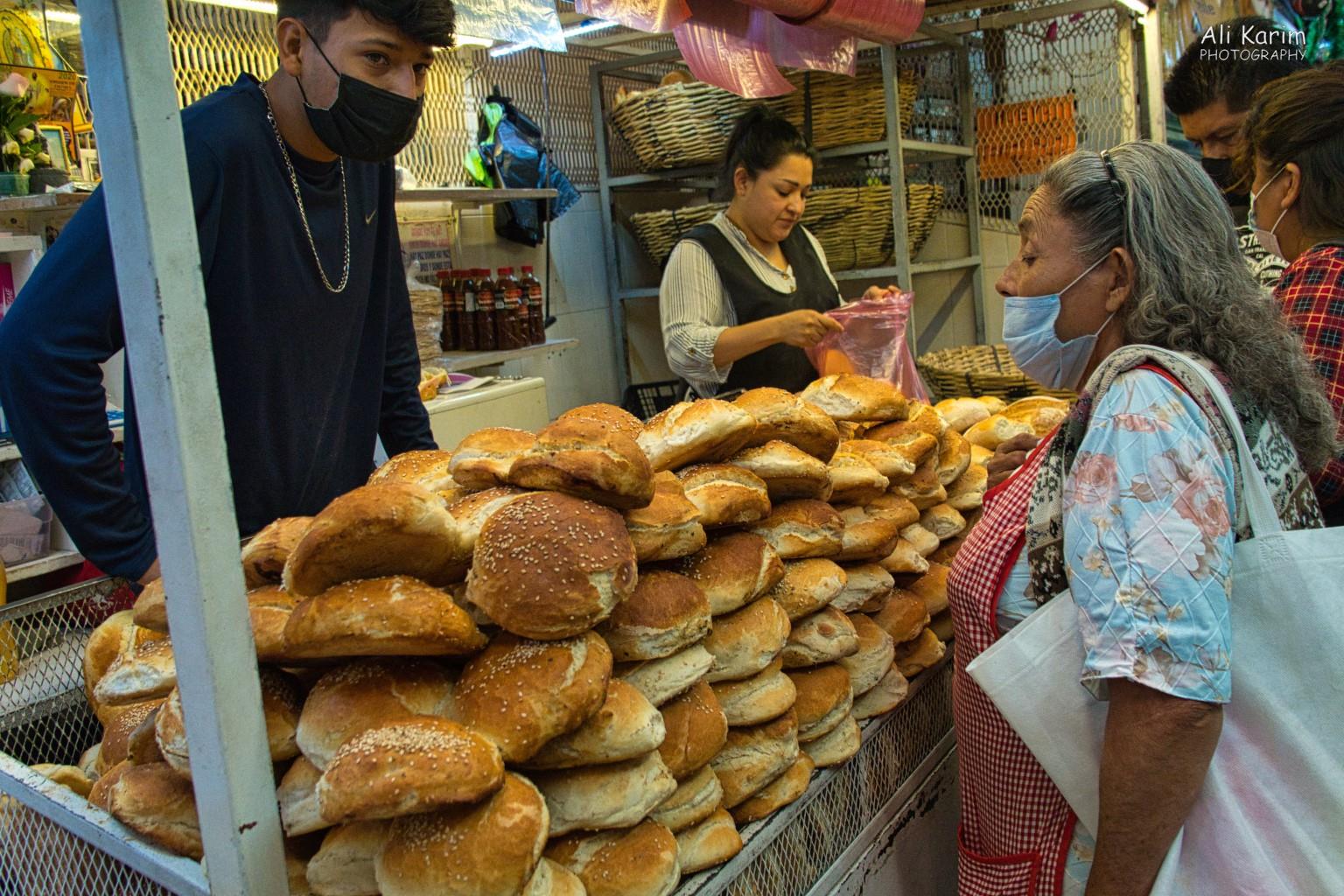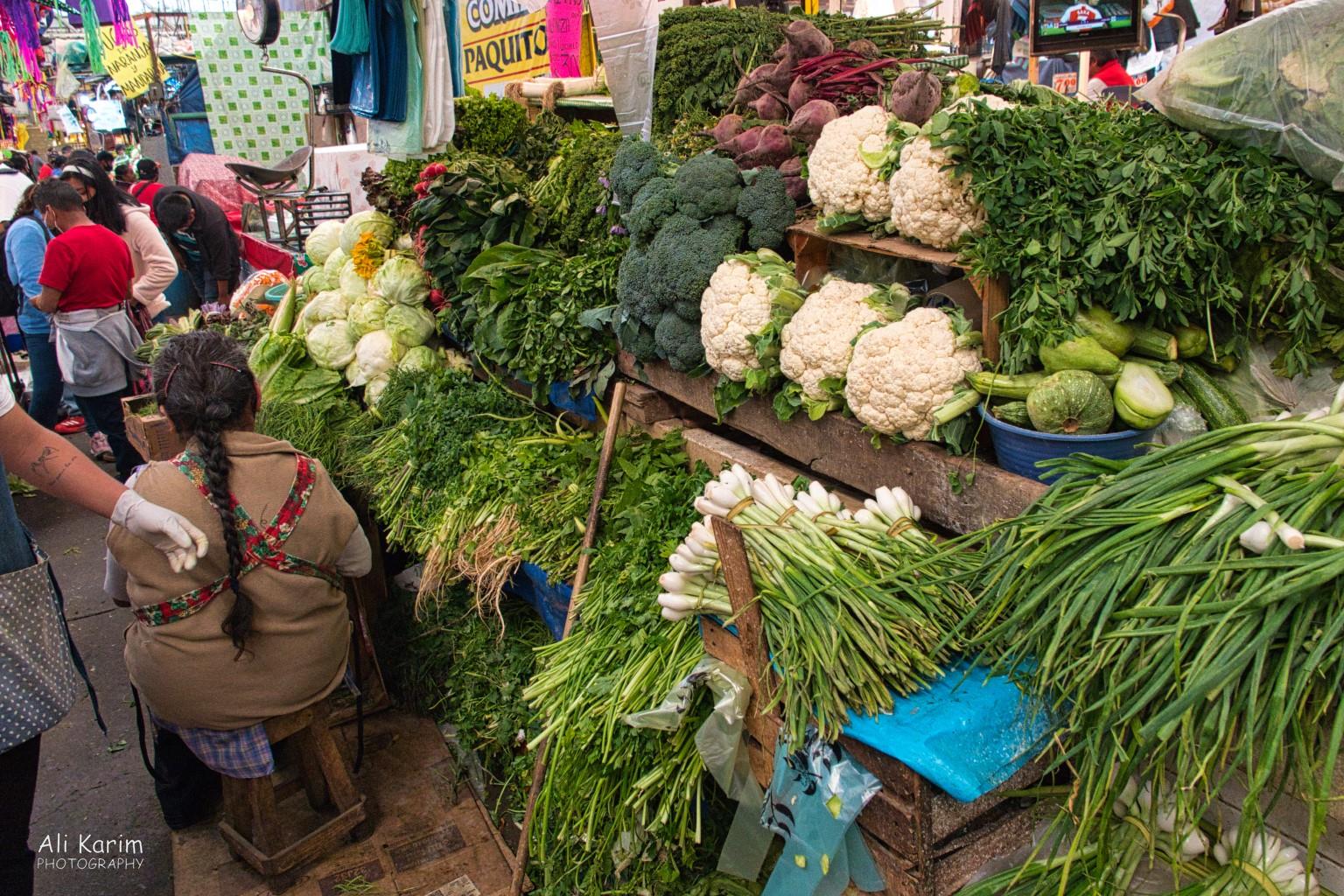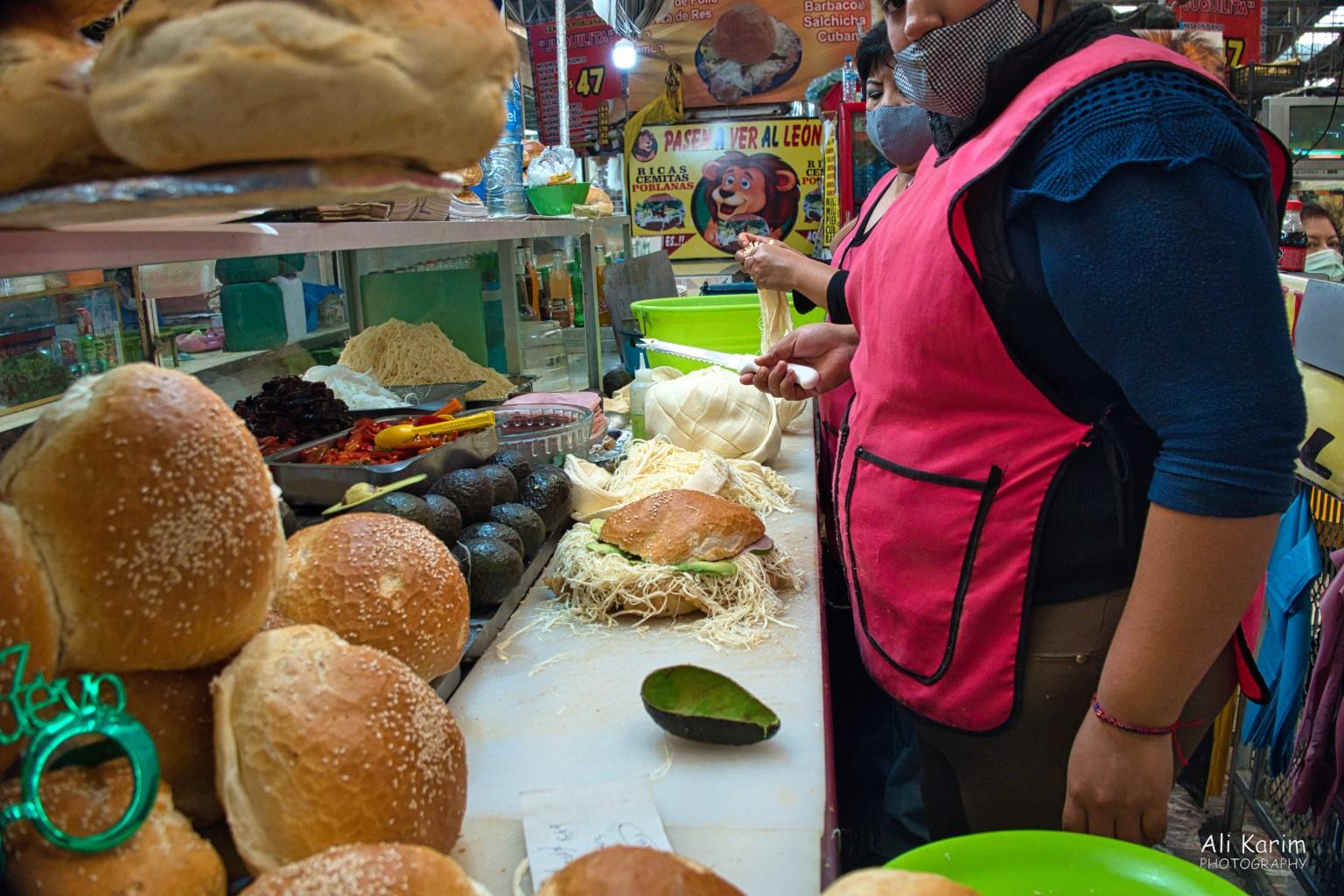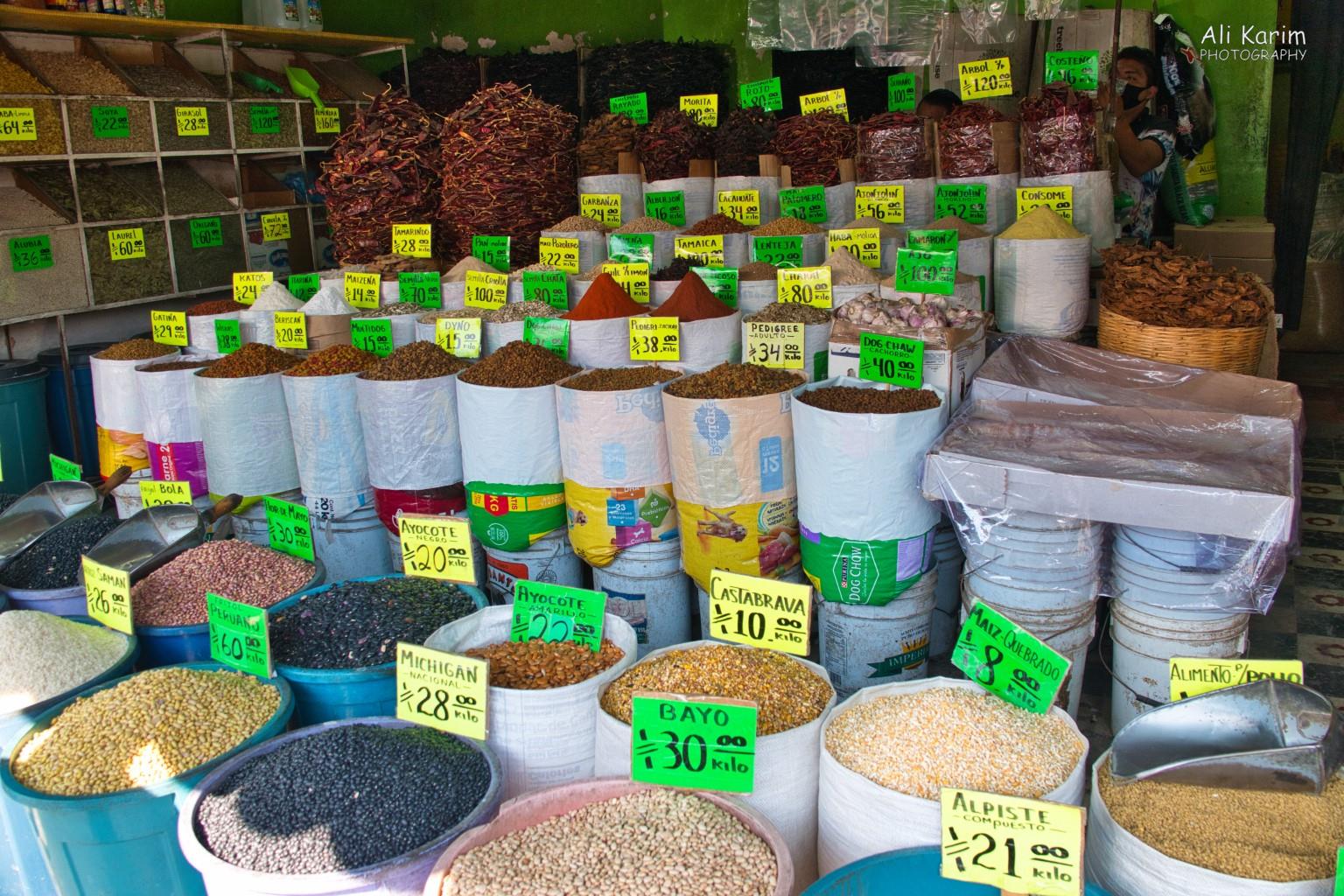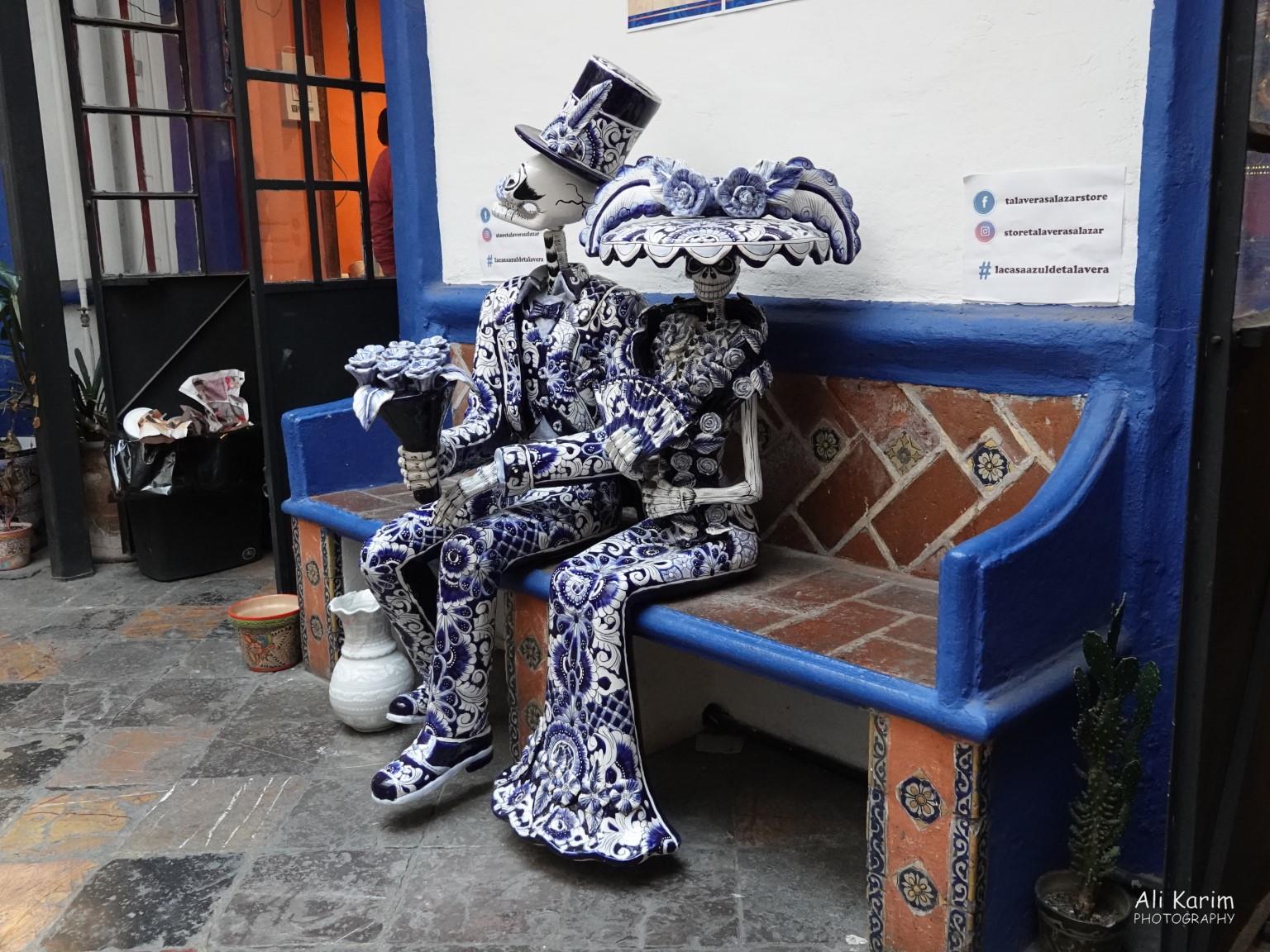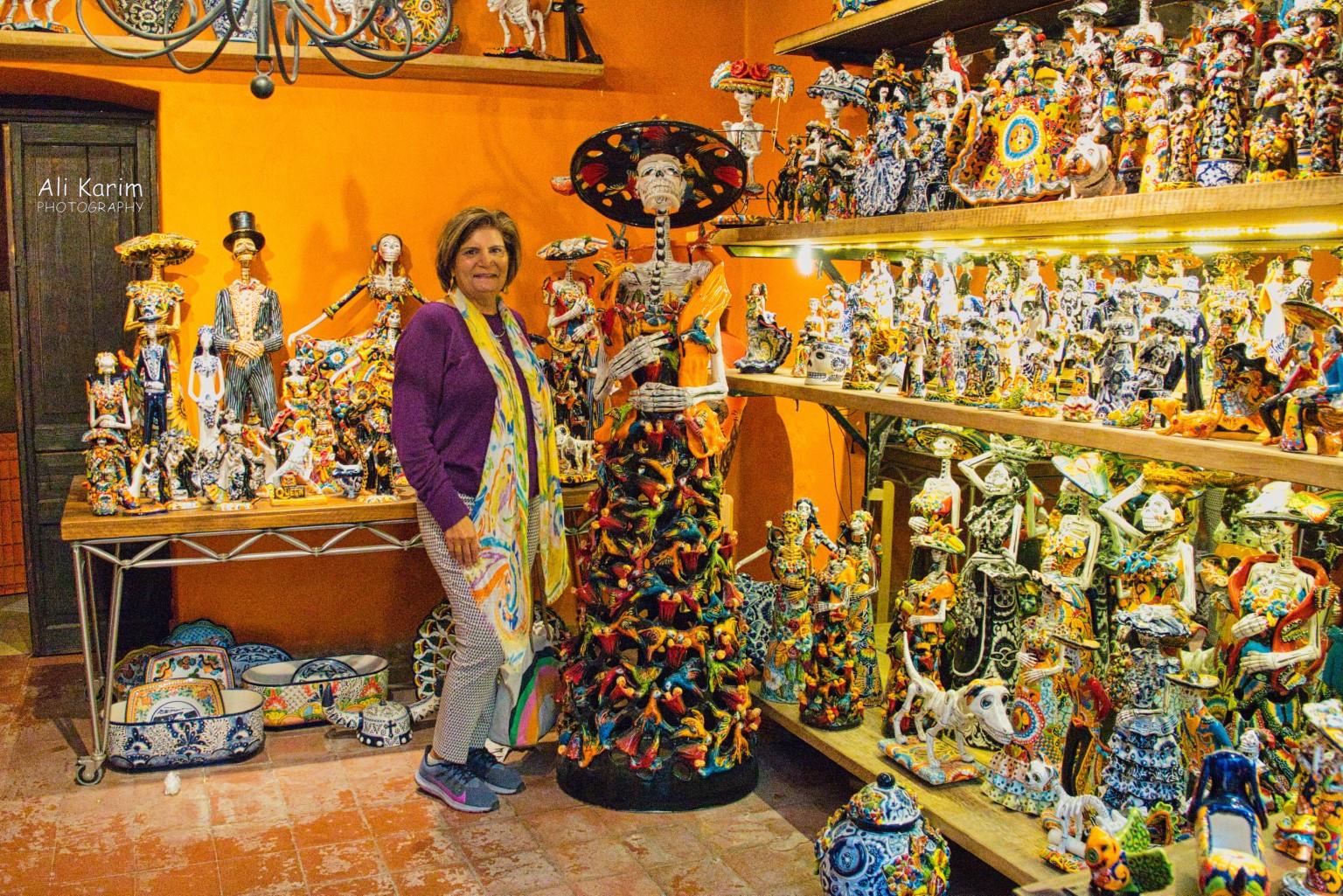 The Amparo Museum is very interesting, showcasing the history of the Mayans. It was not open for several days due to Covid, and finally reopened, so we grabbed the chance to check it out. Its rooftop had great views of the city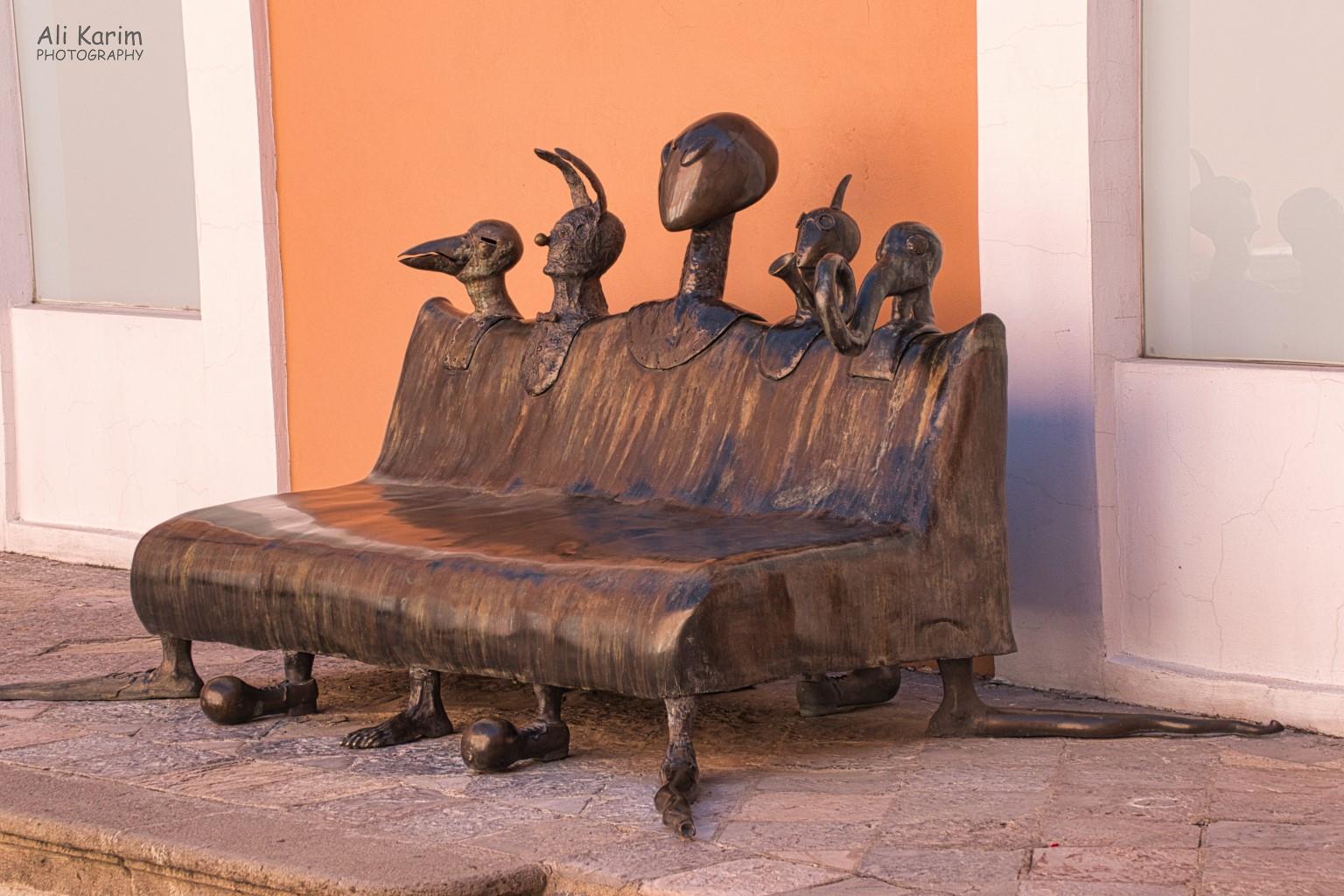 Views of Puebla historic area from Amparo Museum rooftop, including Popocatepetl volcano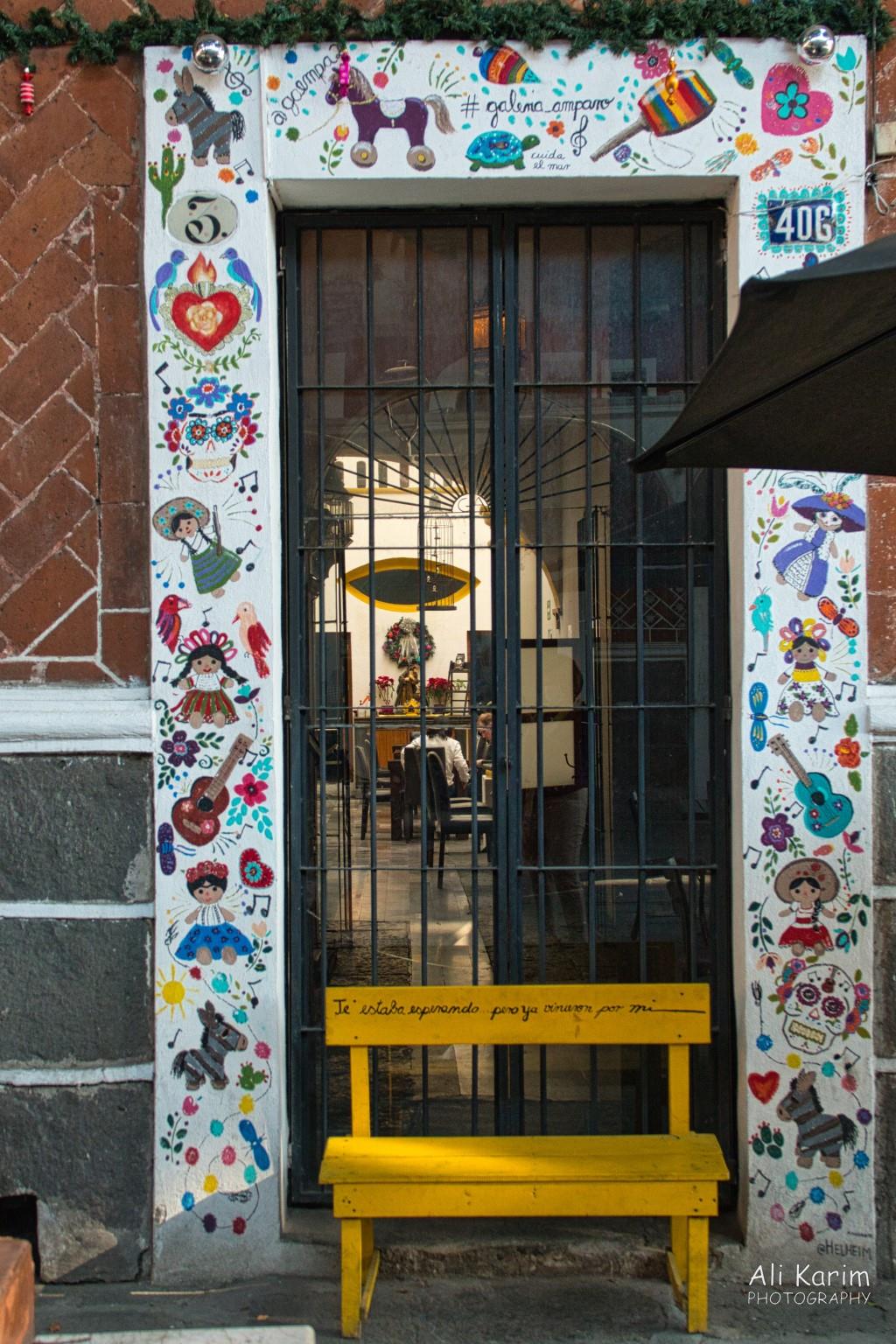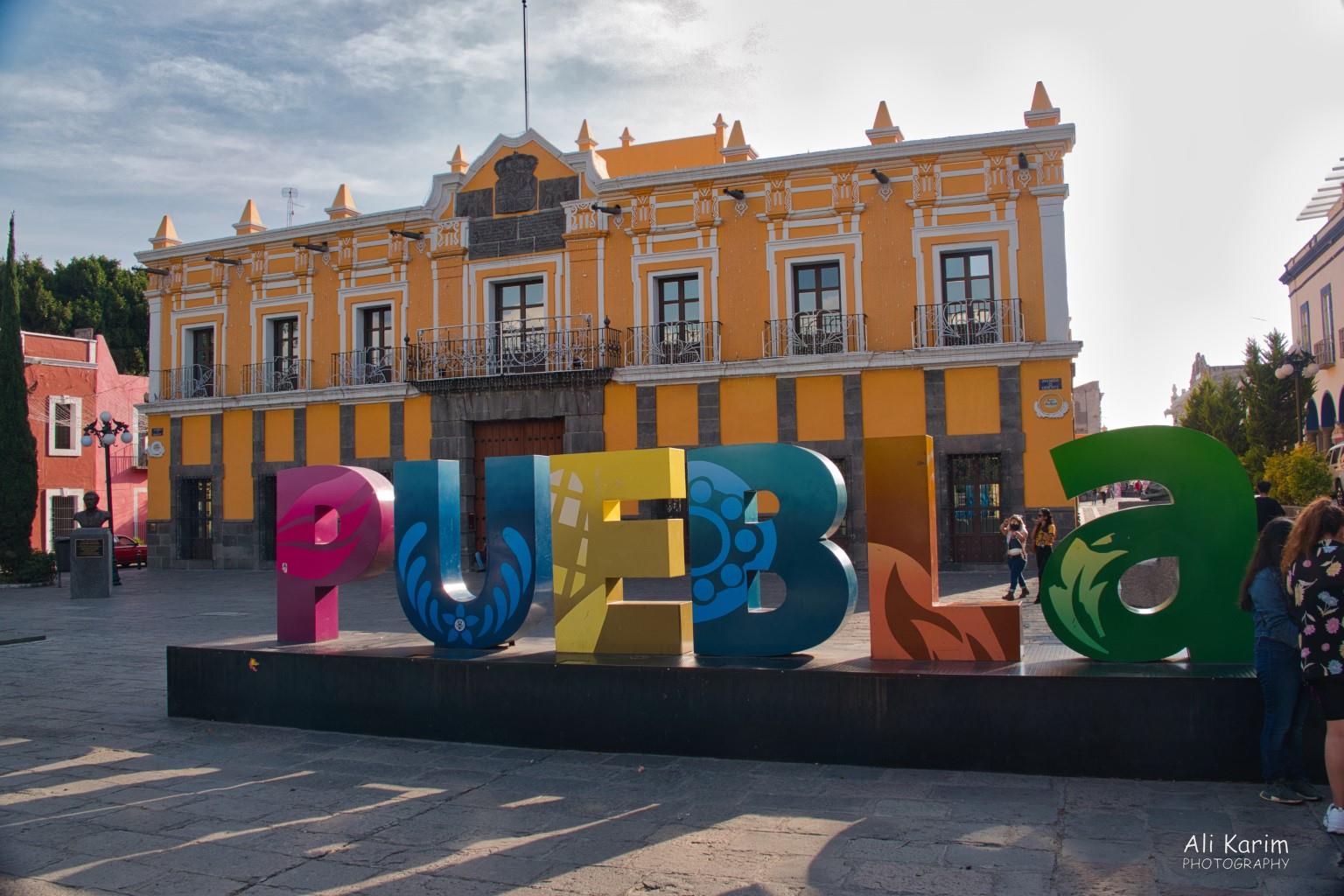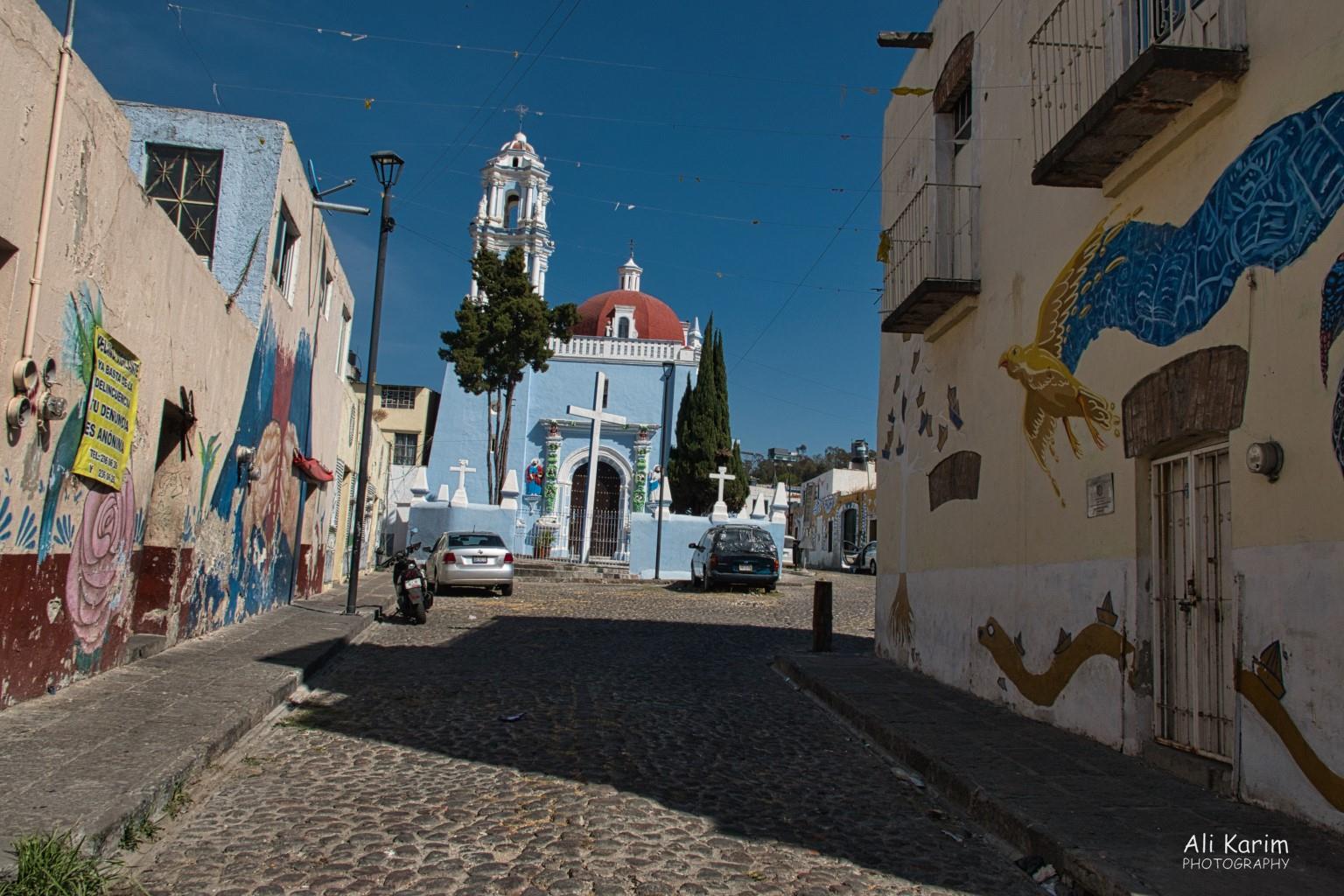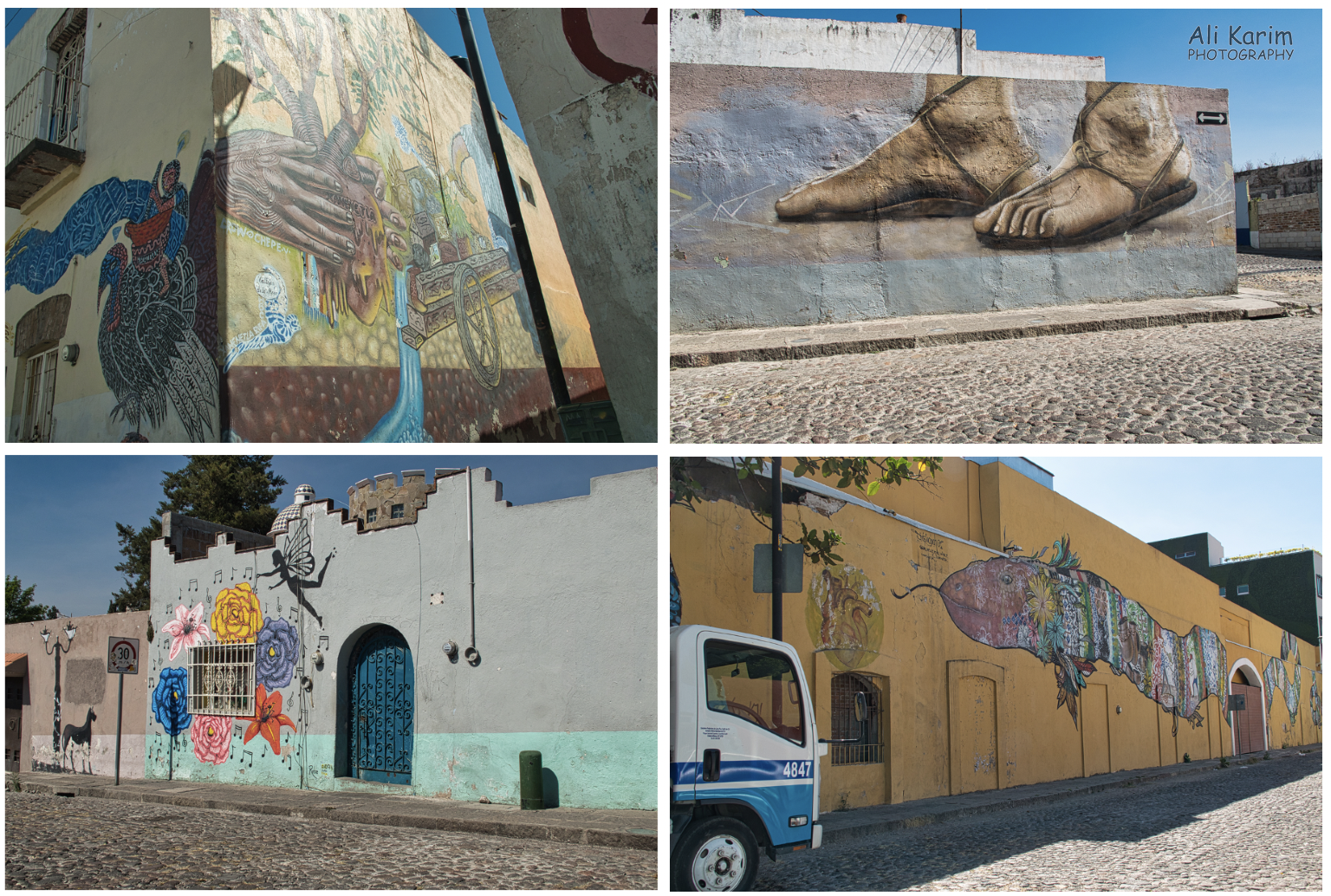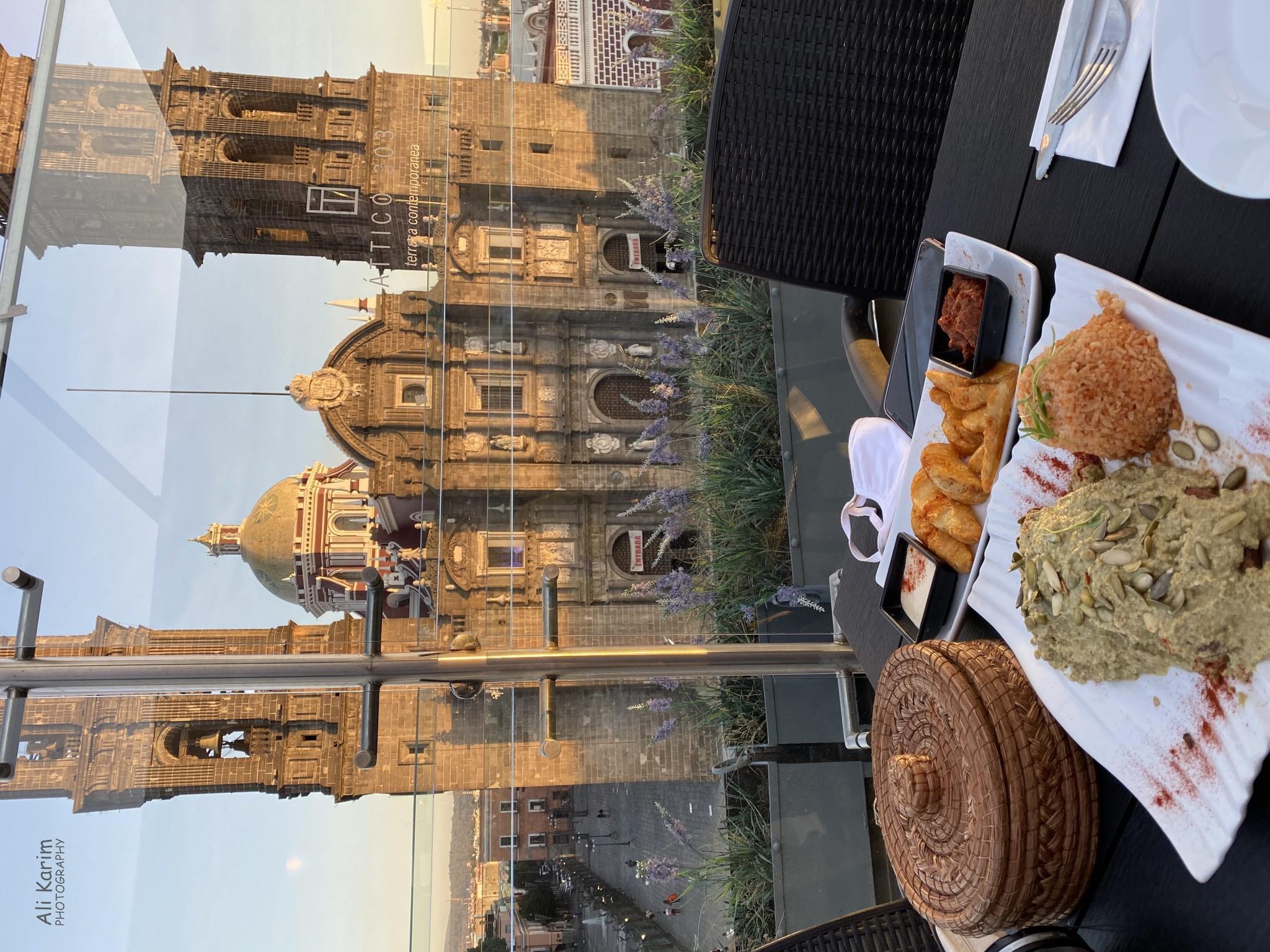 We were at this rooftop restaurant for a coffee and saw the dinner they were serving which looked delicious, and since they were full, we decided to come there the next day for dinner and asked the server to make us a reservation for the next evening. We were told that was not possible because Covid cases had increased in the city and the governor had decreed a lockdown starting the very next day for 2 weeks. Lockdown meant restaurants, public places, museums etc would be shut down. That meant we would not be able to visit any more places in this area nor would we be able to eat out. Not good at all.
We had already spent several days here and had really enjoyed Puebla historic city, the architecture, buildings, people, and the food, and we since we had a car, we had visited and toured some of the surrounding towns like Cholula, San Nicolas etc. So the next day, we packed up, checked out of our hotel and drove to Veracruz on the Gulf of Mexico which did not have any such Covid restrictions. Puebla is definitely a recommended place that has high quality, fresh foods with really great taste; a must visit for foodies.
Xalapa and Veracruz next
Our trip so far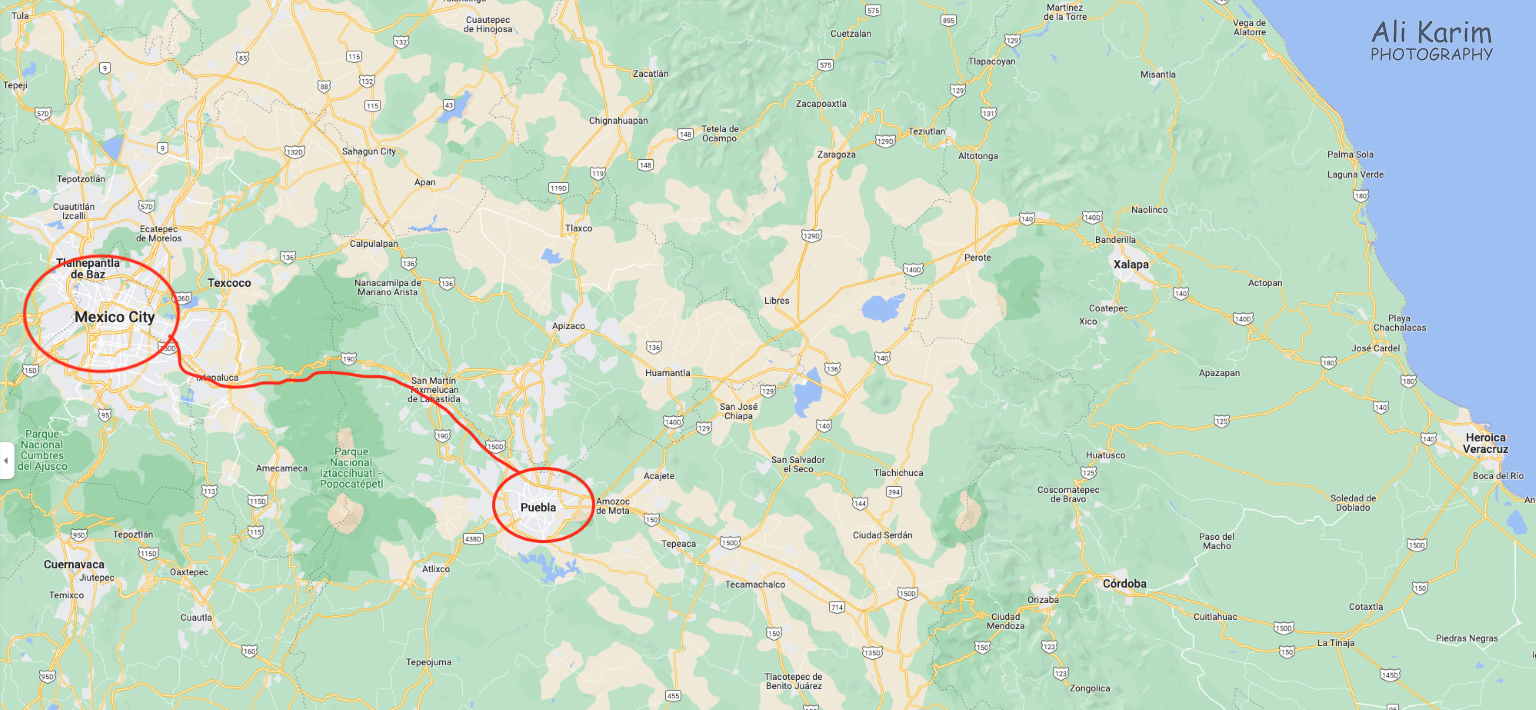 This entry was posted in
Mexico
,
North America
,
Puebla